10 Ways to Use Up Ripe Bananas
Updated: 5/19/21
This post may contain affiliate or sponsored links. Please read our disclosure policy.
Bananas gone brown? Fear not! Here are 10 ways to use overripe bananas in delicious, healthy recipes. Never throw away a ripe banana again!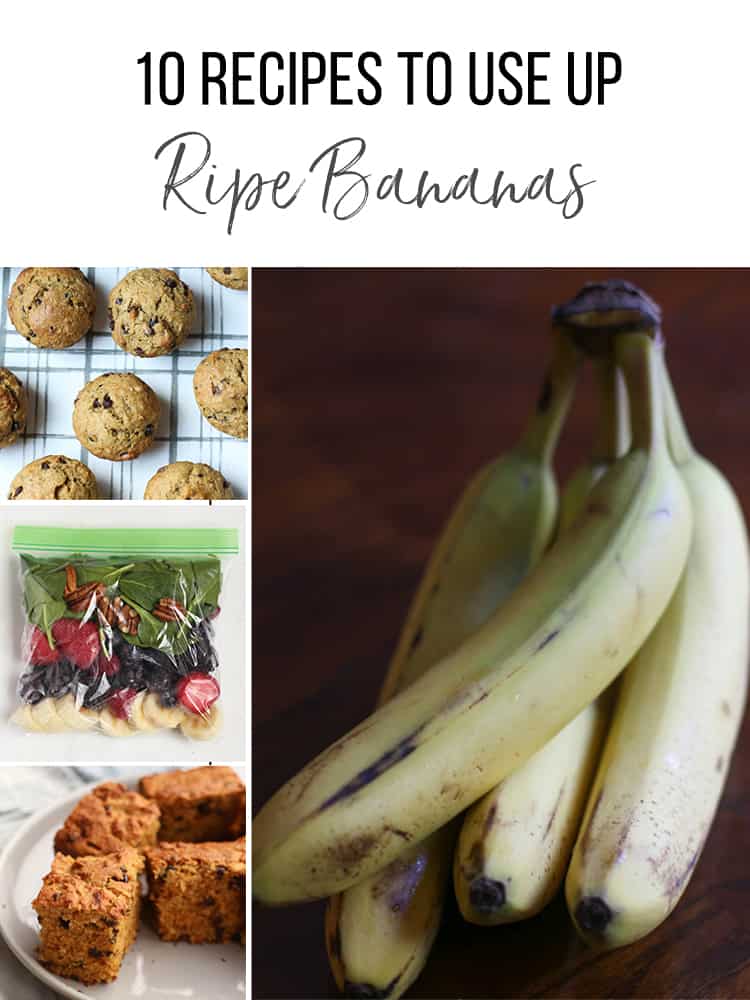 Why Overripe Bananas are the BEST
Bananas getting spotty, brown, soft and overripe? Think it's time to throw them away?
Stop, I tell you. Stop! While you may see a banana decomposing right before your eyes, I see a banana that is in perfect condition to use as an ingredient. In fact, it's when bananas are a bit mushy and starting losing their firm texture that they are the sweetest and even healthier. (source)
When a banana is almost or fully all brown, basically all the starch has broken down into sugar — they're sweeter, which is why people often use mushy bananas to bake with!
How to Freeze Bananas
While we've written an entire post about How to Freeze Bananas, we'll provide the short and sweet version here.
If you don't use up a ripe banana in the recipes below, you should freeze them until you are ready to use them. Yes, their texture will be mushy after being frozen and thawed, but since they will be used in recipes, that won't matter. It's an ingredient that I almost always have in my freezer stash along with my freezer meals.
I've found the best way to freeze bananas is to peel them and then break them in half. Having the overripe bananas in smaller increments makes it easier to grab what I need for the recipes below.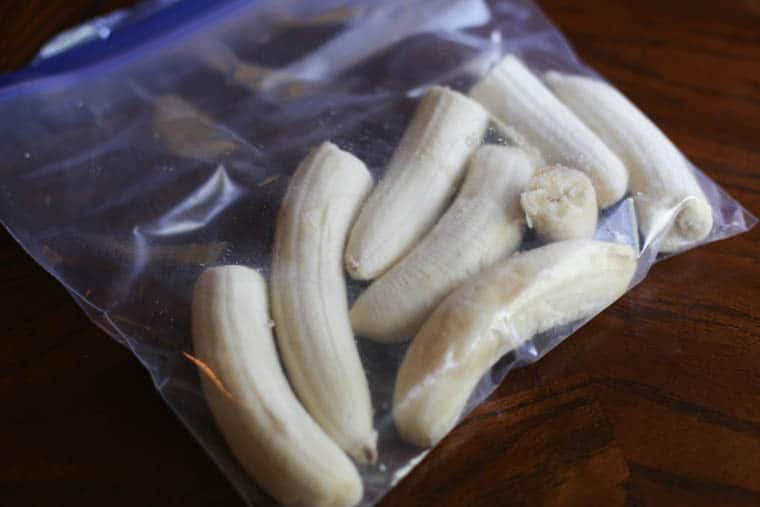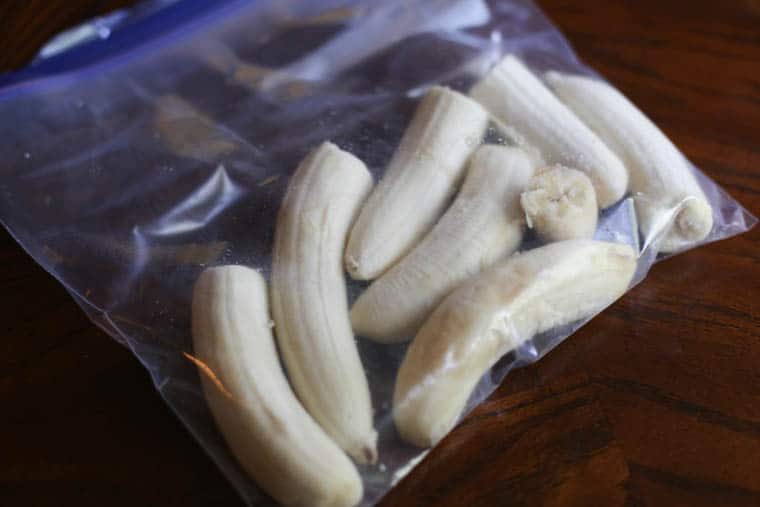 10 Recipes to Use for Ripe Bananas
What can be made from ripe bananas? SO much! Here are some healthy ideas to get you started.
1. Dark Chocolate Banana Baked Oatmeal (with sneaky spinach!)
I know, you're thinking, "Rachel's gone off the deep end on this one. Spinach in your oatmeal?" Look, my baked oatmeal philosophy is similar to my smoothie philosophy: what they don't see, they won't taste. It's true. You really cannot see or taste the spinach after using the blender to puree the wet ingredients. This warm bowl of comfort is just pure dark chocolaty goodness…filled with lots of fiber, vitamins, and minerals!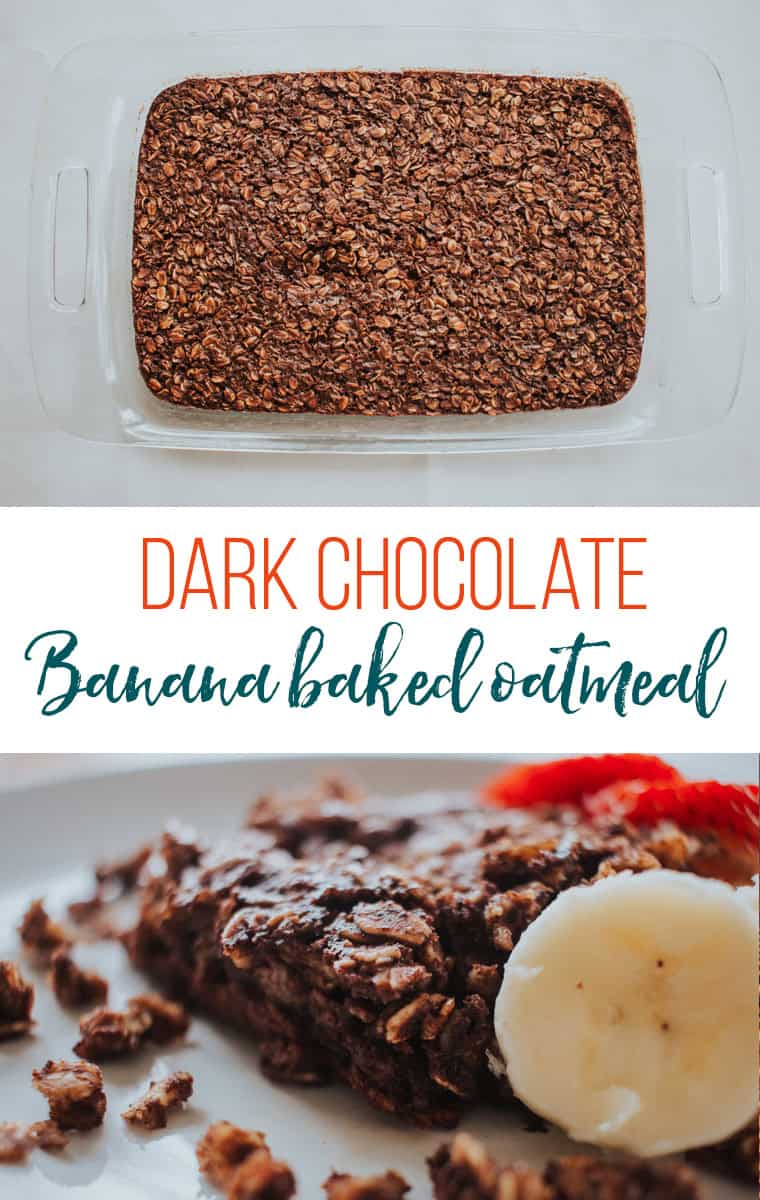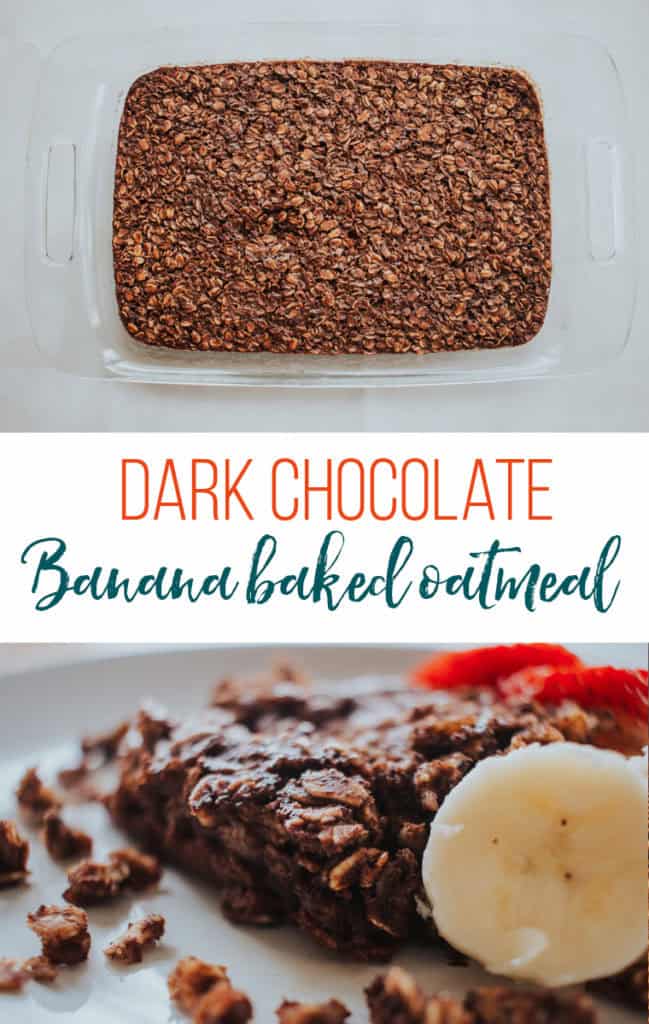 2. Whole Wheat Chocolate Banana Muffins
These Chocolate Banana Muffins are not only moist and delicious, but they are packed with sneaky nutrition. They are a kid-favorite and freeze beautifully. Serve as an easy, make-ahead healthy breakfast.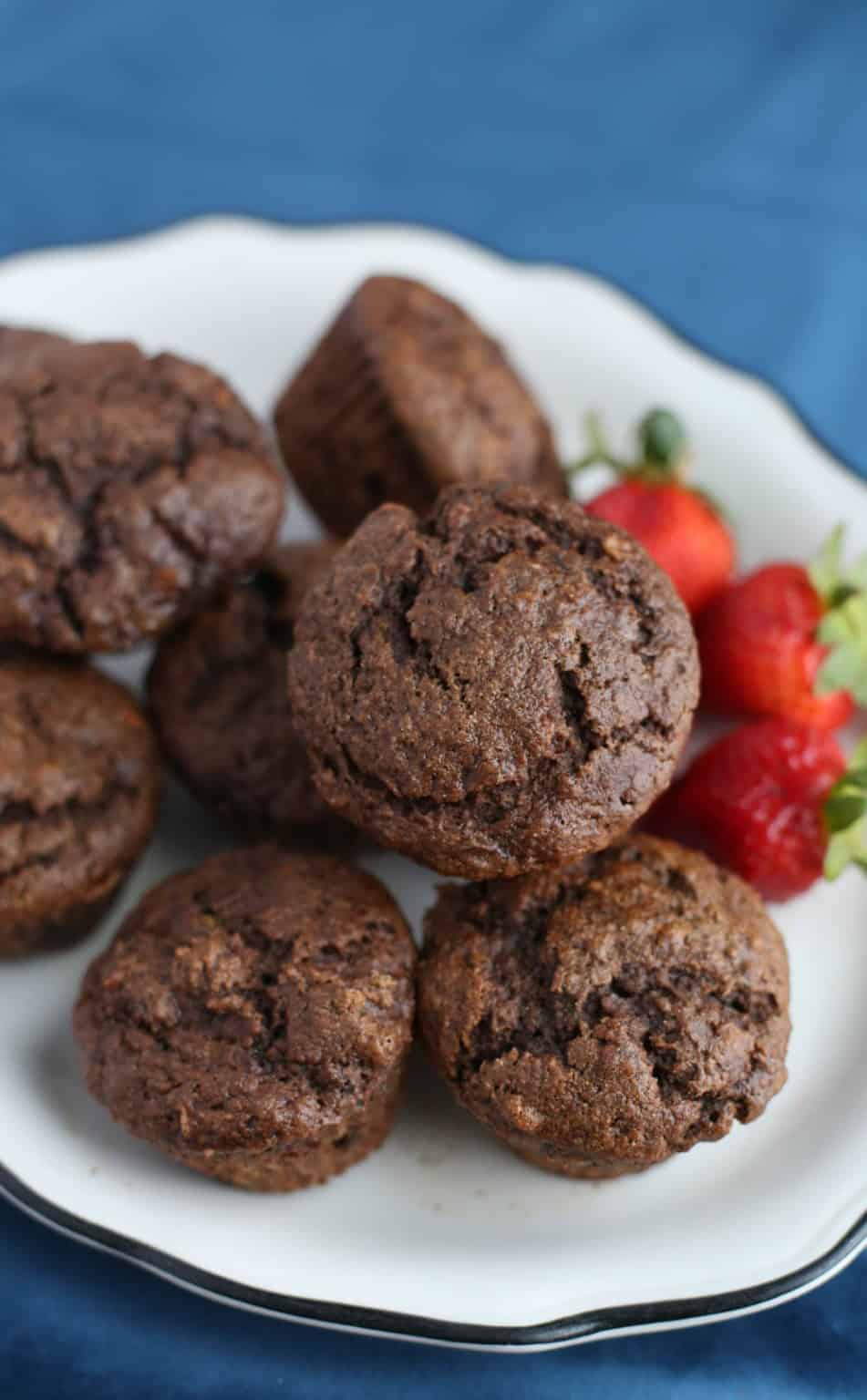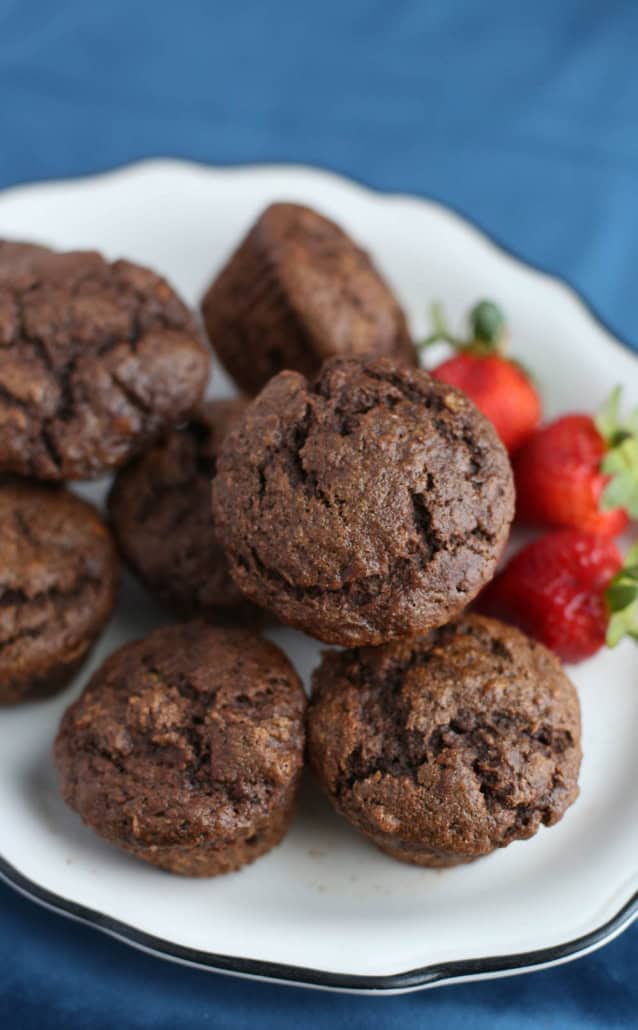 3. Any of our Freezer Smoothie Pack Recipes
Learn how to save time and money and eat healthier by prepping Freezer Smoothie Packs ahead of time. Use our 7 different delicious frozen smoothie pack recipes to start filling your freezer today.

4. Peanut Butter and Banana Baked Oatmeal
After discovering how life-changing (well, close) Brownie Baked Oatmeal can be, I knew I had to try other forms of this make ahead oatmeal breakfast. Peanut Butter and Banana Baked Oatmeal did not disappoint.
5. Whole Wheat Banana Chocolate Chip Muffins
These healthy, whole wheat banana chocolate chip muffins are YUMMO. Seriously. Don't let the whole wheat factor make you think they are going to be compromised. Plus, they are freezer-friendly and an easy breakfast for busy mornings.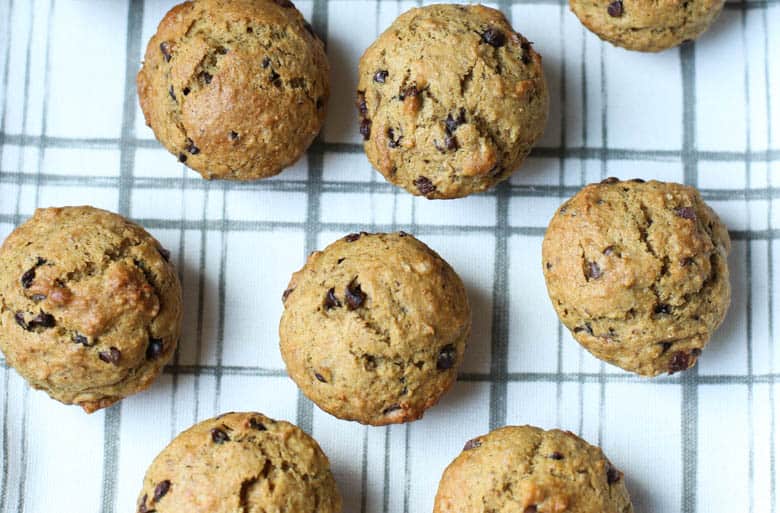 Flourless Banana Muffins are thrown together in the blender in no time, which means fewer dirty dishes. And, they are packed full of protein, fiber, and so much more goodness.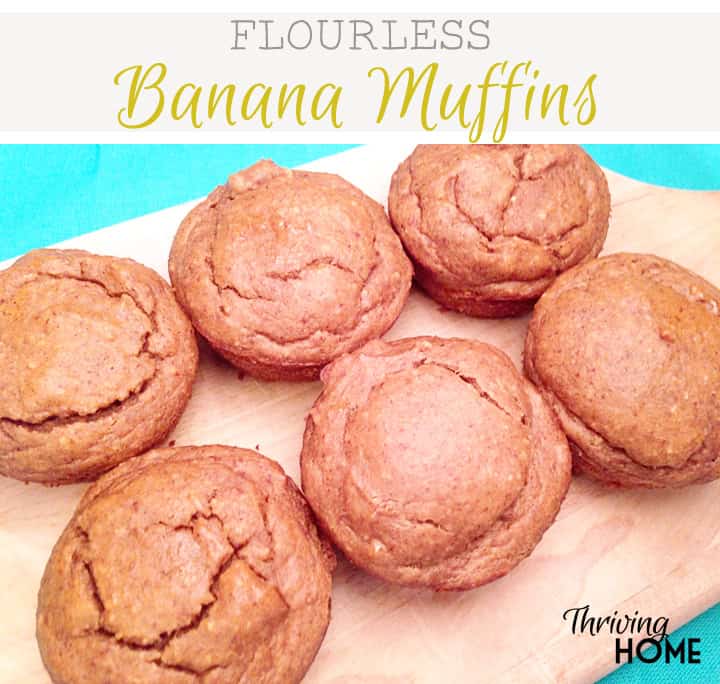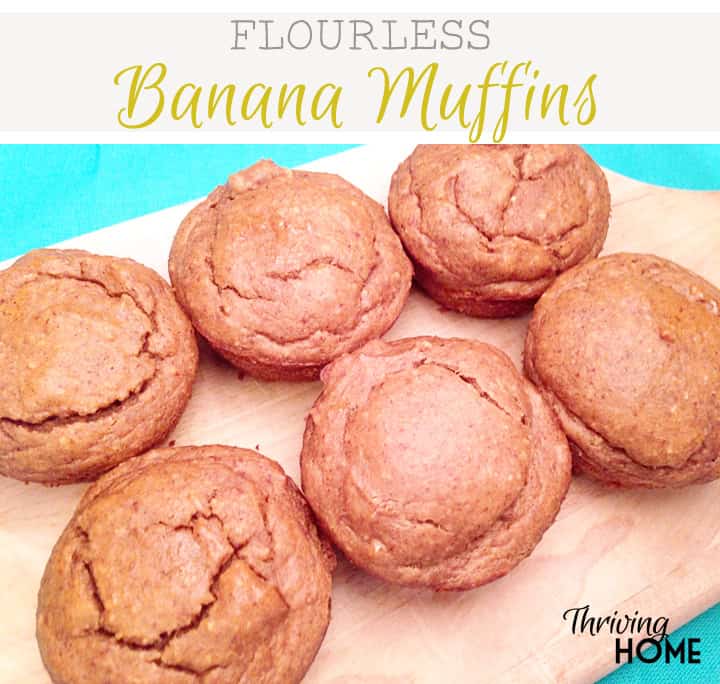 A delicious twist on your typical waffle recipe!
This Banana Pumpkin Bread is moist, nutritious, and delicious! Learn how to freeze it for later or make it into muffins, too.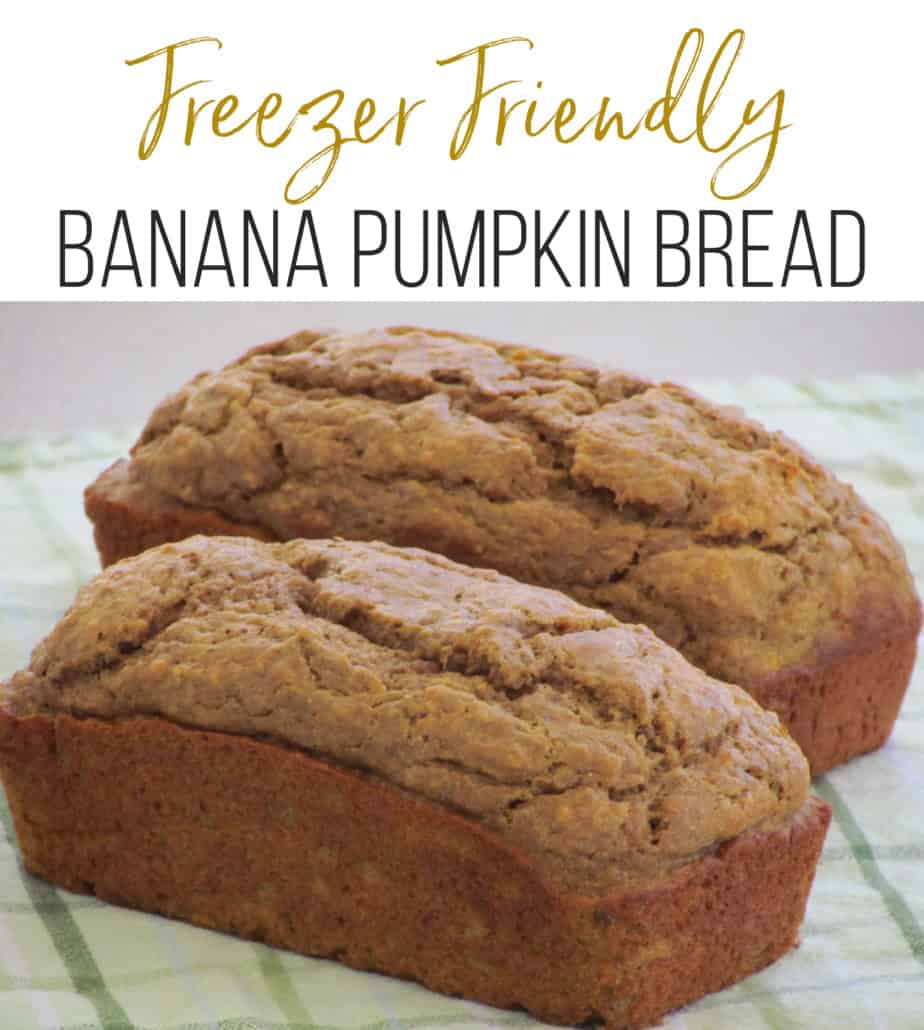 9. Make Ahead Banana Breakfast Cake
Banana Breakfast Cake is my dream breakfast. My whole family likes it, it's full of nutritious yet simple ingredients, and it works perfectly to double the batch to make a breakfast freezer meal.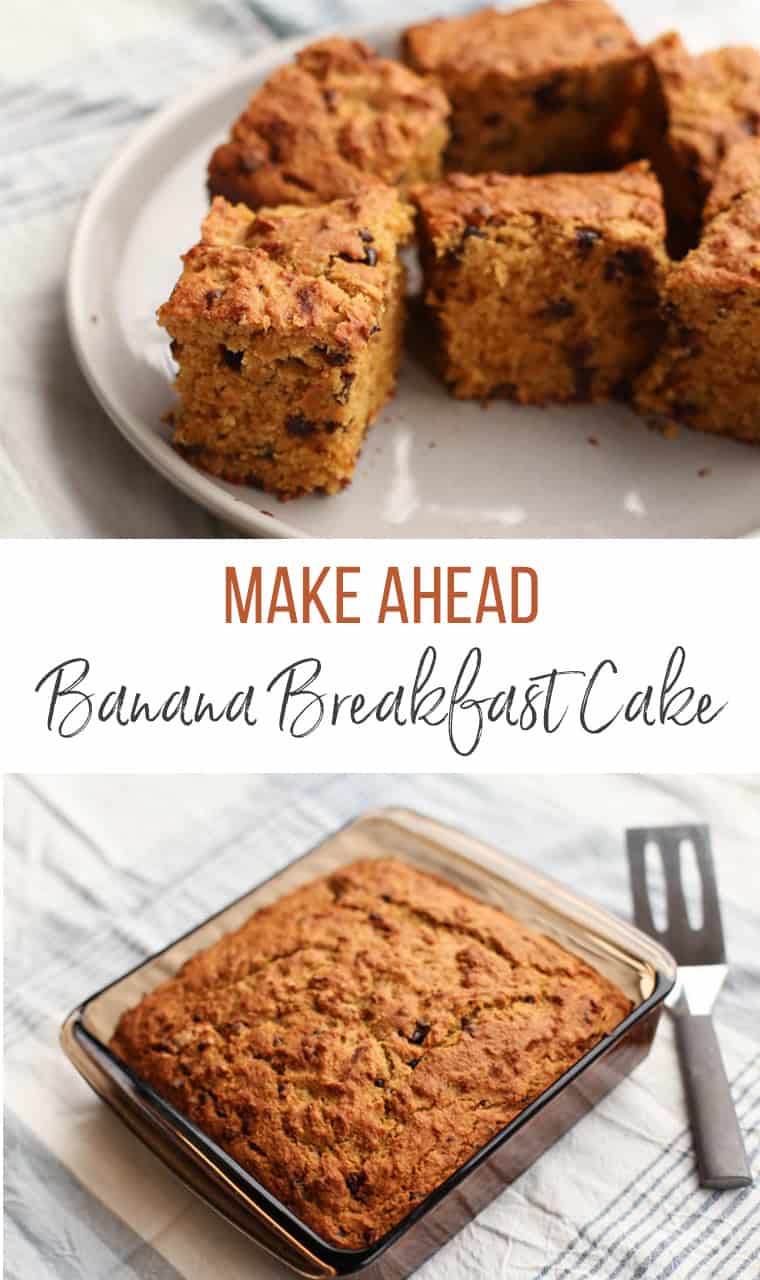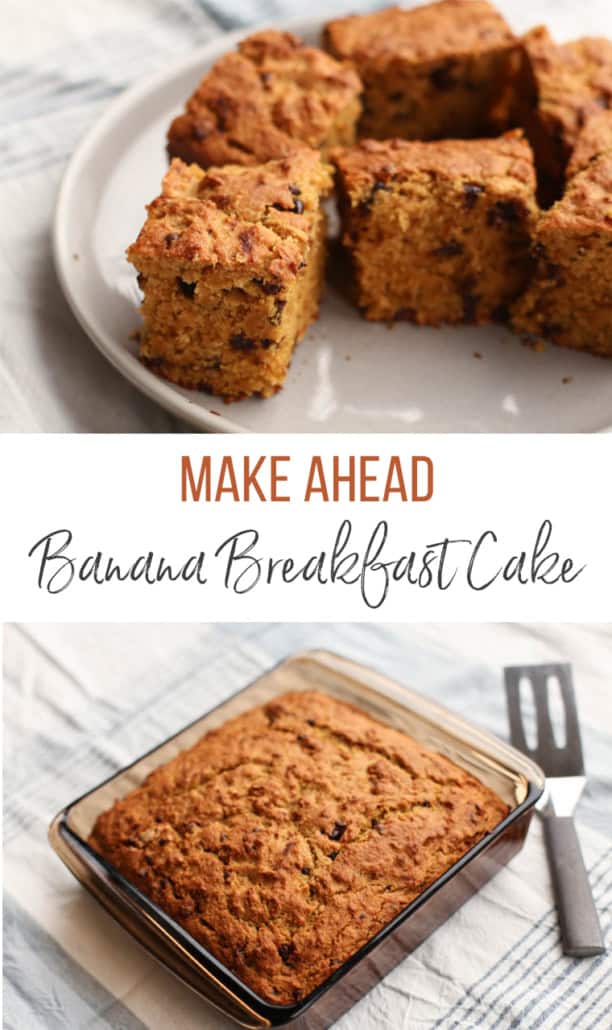 10. Zucchini Chocolate Chip Breakfast Cookie
I love this easy healthy breakfast idea: Chocolate Chip Zucchini Breakfast Cookies. These healthy make ahead breakfast cookies are great fresh or also as a freezer meal.