3-Ingredient Homemade Hot Chocolate
This post may contain affiliate or sponsored links. Please read our disclosure policy.
Did you know you can make homemade hot chocolate with only THREE ingredients? Skip the generic brand (made with highly processed, sugary ingredients) and make your own hot chocolate at home!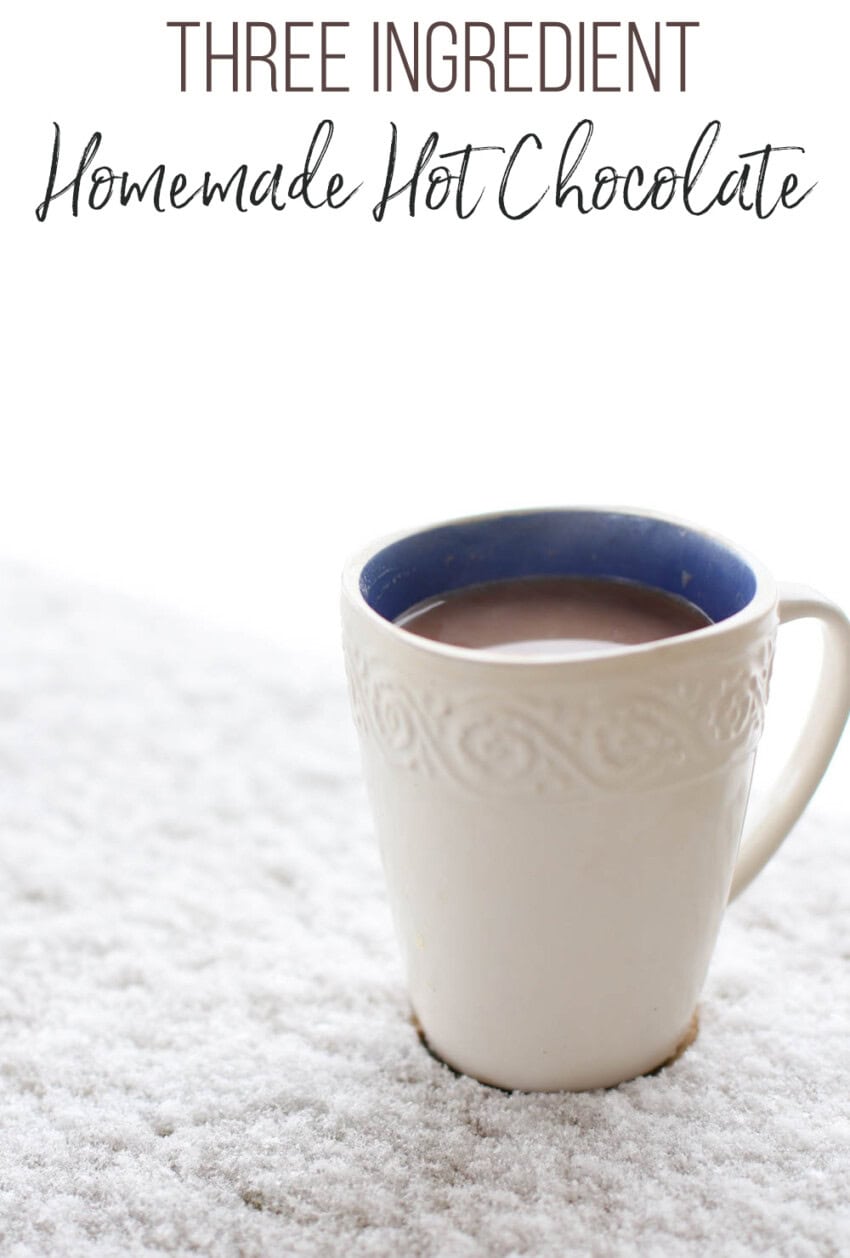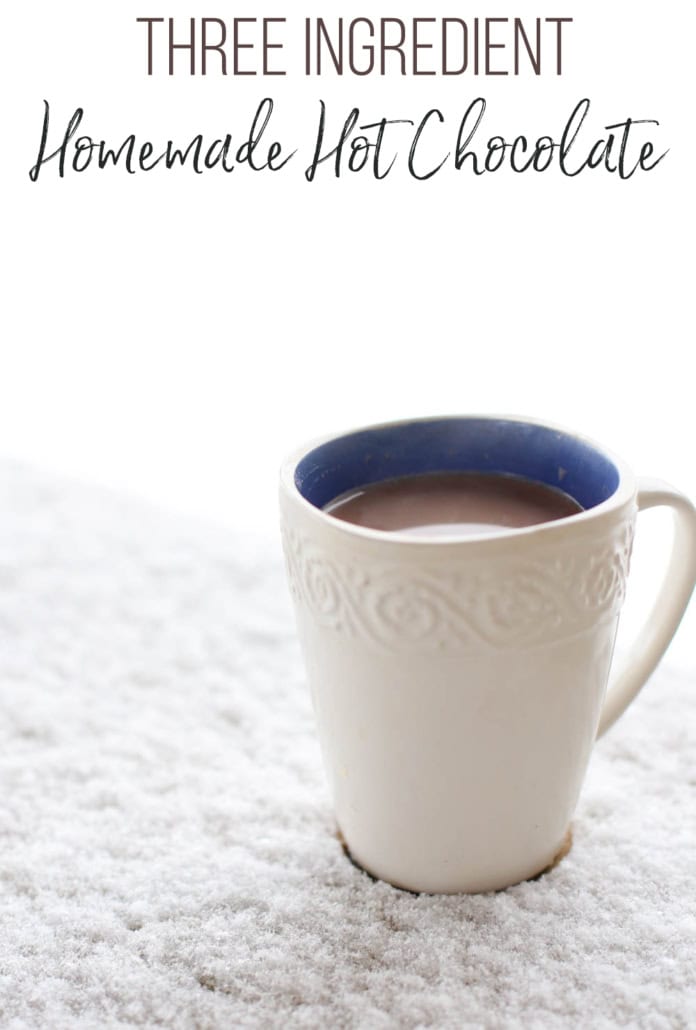 Why You'll Love this Recipe
Parents. You know how it goes.
Snow falls from the sky. Kids pillage the home for their snow gear that has been scattered about. You spend 30 minutes helping them get suited up appropriately. Kids play outside in the snow for 5.2 minutes. Kids return to the house and wet snow gear gets piled by the door. The clamoring for hot chocolate begins.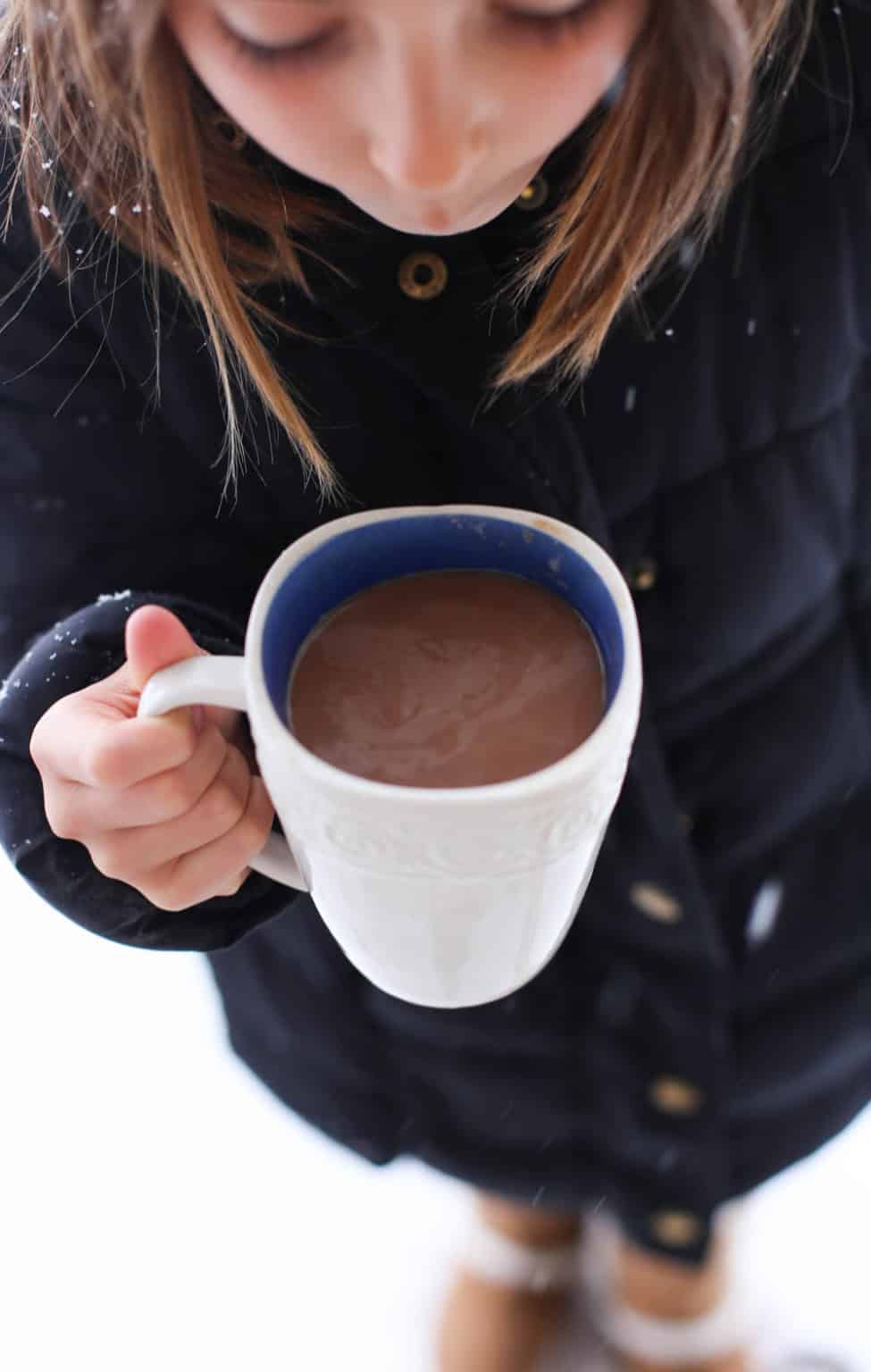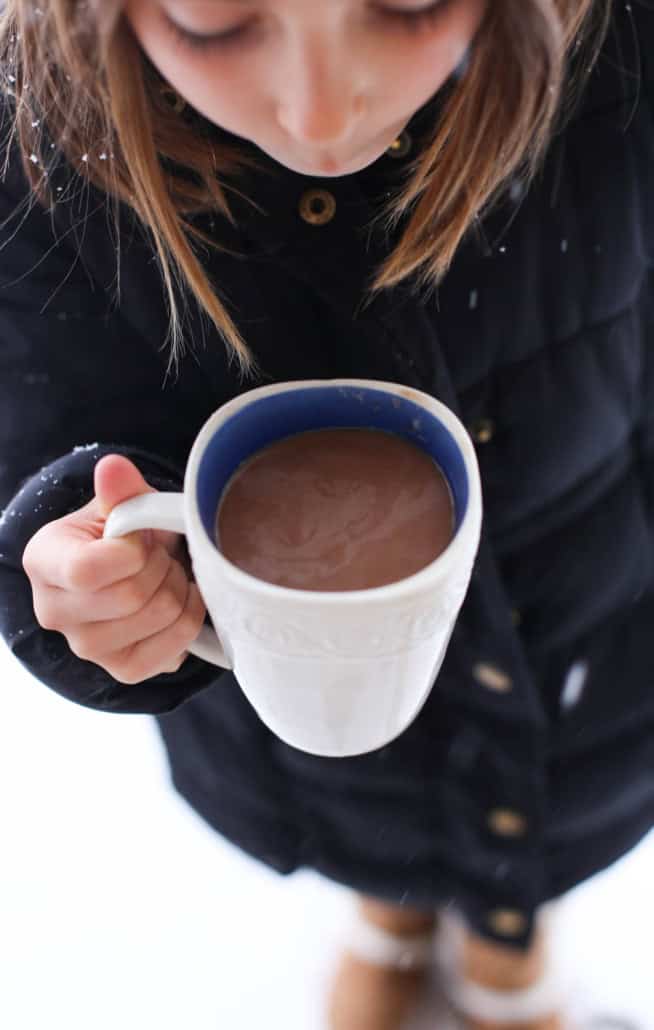 However, what's a parent to do if the pre-packaged hot chocolate is running low?
Fear not. We have an easy solution. You can make hot chocolate mix SO EASILY at home.
So, we're excited to share our 3 ingredient recipe for delicious, all-natural homemade hot chocolate.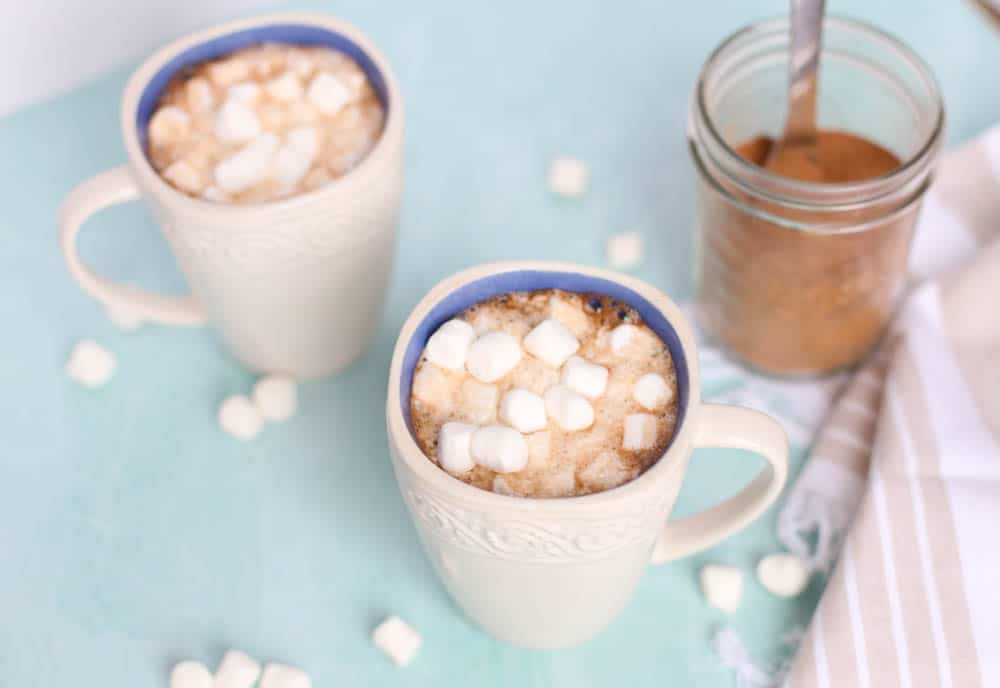 Why Make Homemade Hot Chocolate?
Ingredients matter. As you will find in most of our recipes, we primarily use whole foods, real ingredients. Ingredients you can pronounce. Ingredients your great grandma would recognize.
This is why when I looked at the ingredients in a generic hot chocolate mix, I was shocked.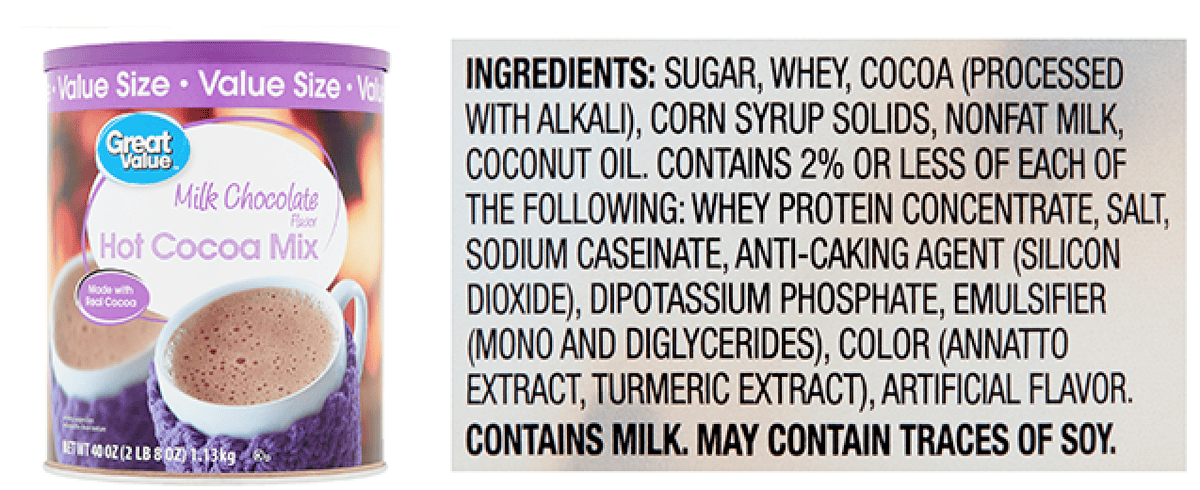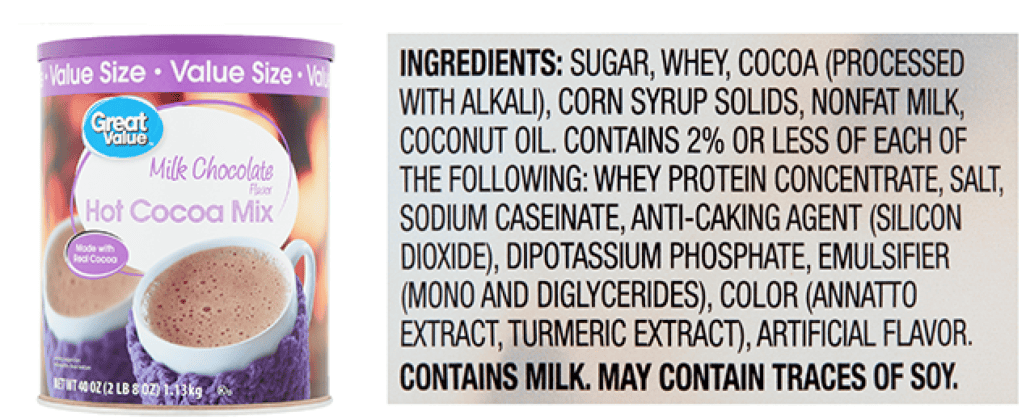 What IS all that junk? Well, I can tell you, this is NOT real food. Not only is this mix full of highly processed, sugary ingredients, but it also contains corn syrup, artificial flavors, and preservatives.
Whenever possible, we try to make things from scratch. You'd be surprised at how easy it is to make your own things like pizza sauce, croutons, BBQ sauce, and even breadcrumbs.
Even better news is that you can make homemade hot chocolate with only THREE ingredients!
No trans fats, artificial flavors, or preservatives included. You probably have them in your pantry right now.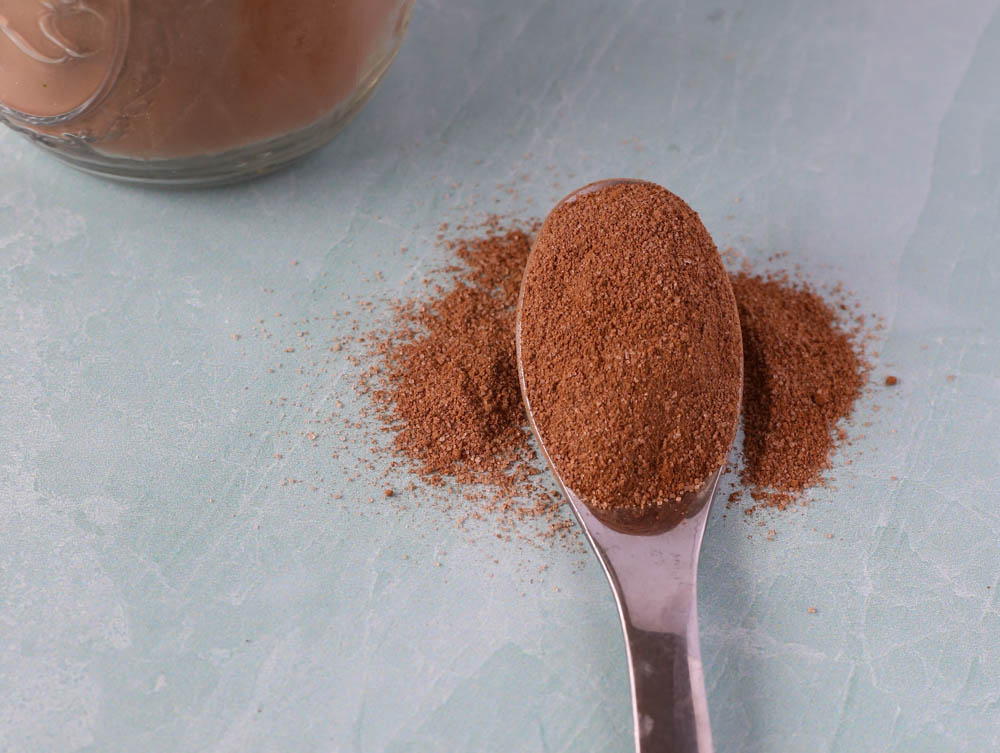 Ingredients
You likely have the ingredients to make hot chocolate mix RIGHT now. All you need is:
Cocoa powder – We recommend Ghirardelli brand or you can use cacao powder if you want a healthier alternative.
Sugar – Plain old white sugar tastes and melts best, but you can use coconut sugar for a little more nutritious alternative.
Milk – Whatever milk you want works (even non-dairy milk like almond milk), but whole milk will make it rich and creamy.
Instructions
While our recipe below is to make just one cup of hot chocolate, you can easily scale the recipe up and have a batch of the mix on hand. The cocoa powder/sugar ratio is 1:1.
To make a batch of mix for 8 servings, put 3/4 cup of sugar and 3/4 cup of cocoa powder into a mason jar and give it a good shake. You'll use 3 tablespoons of this powder per 1 cup of hot milk.
Now you can have hot chocolate mix ready to roll whenever the first snowflake flies.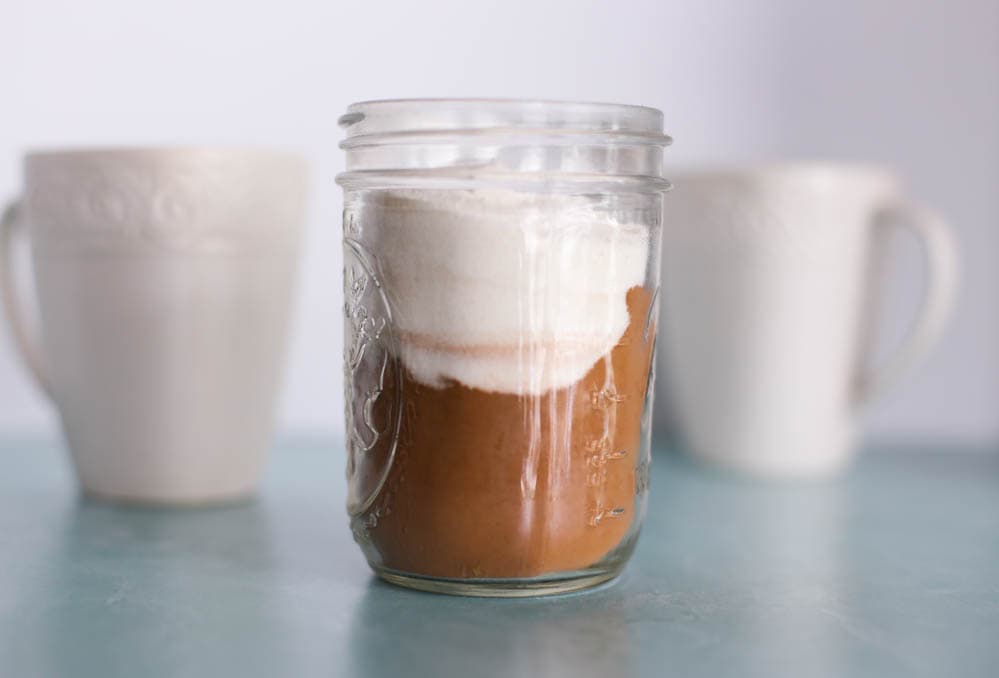 Why Use Ghirardelli Cocoa?
We like Ghirardelli because it's one of the best powdered cocoas you can get. It rivals speciality high-end products but is much cheaper. Its flavor is deep, rich, and velvety.
This hot chocolate recipe will totally work with any type of 100% cocoa powder but we personally love Ghirardelli. You can even buy it on Amazon! Just be sure to get the 100% unsweetened cocoa, not the hot chocolate mix.
Did you make this? Snap a photo and tag us on Instagram at @thrivinghome so we can see your creations and cheer you on!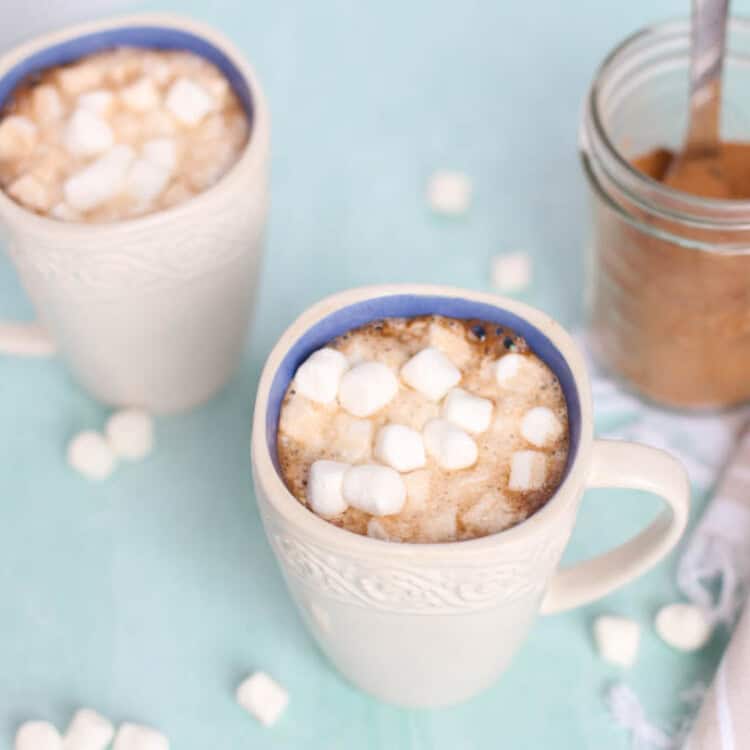 3-Ingredient Homemade Hot Chocolate Recipe
Avoid all the junk in store-bought hot chocolate mix by using just 3 simple ingredients to make your own. This recipe makes the best homemade hot chocolate ever!
Prep:
2 minutes
Cook:
3 minutes
Total:
5 minutes
Ingredients
1 1/2 tablespoons

100% cocoa powder (We recommend Ghirardelli brand)

1 1/2 tablespoons

sugar

1

cup

organic whole milk (sub: your favorite milk)
Before You Begin! If you make this, please leave a review and rating letting us know how you liked this recipe! This helps our business thrive & continue providing free recipes.
Instructions
Pour all three ingredients into a small saucepan and heat over medium to medium-low heat. Whisk constantly until the ingredients are fully combined and the milk is hot.
Serve immediately.
---
Notes/Tips
You can pull back on the sugar if you want.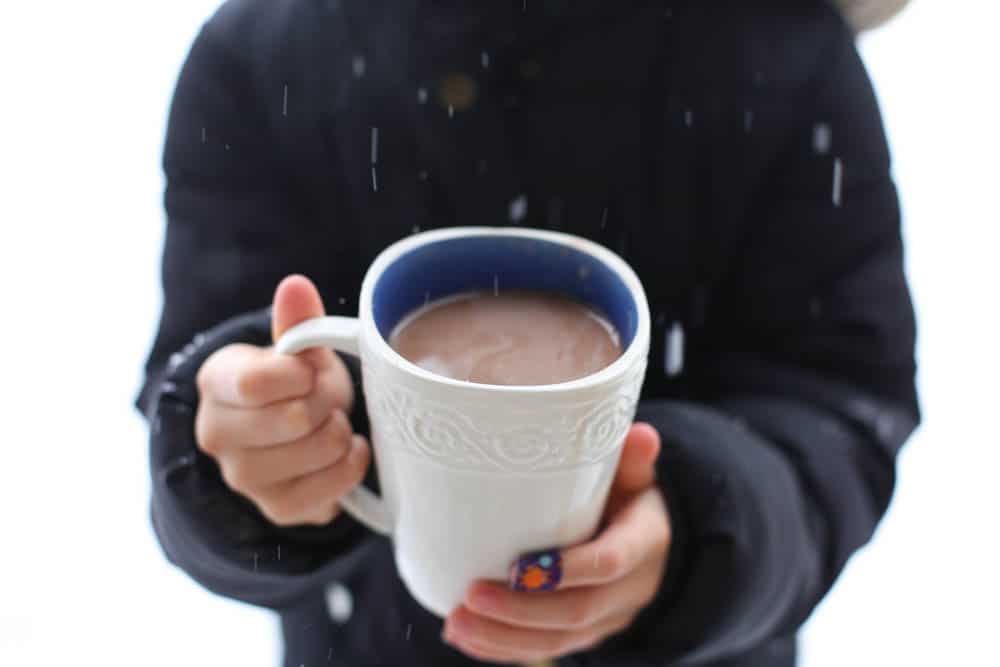 Tasty Tip: The Best Ever Homemade Popcorn is our favorite snack to enjoy with this hot chocolate. Have you tried it yet?