I love finding fun, delicious, and not-too-spooky ways to celebrate Halloween. That's why we've rounded up a varied and creative collection of Halloween Snacks!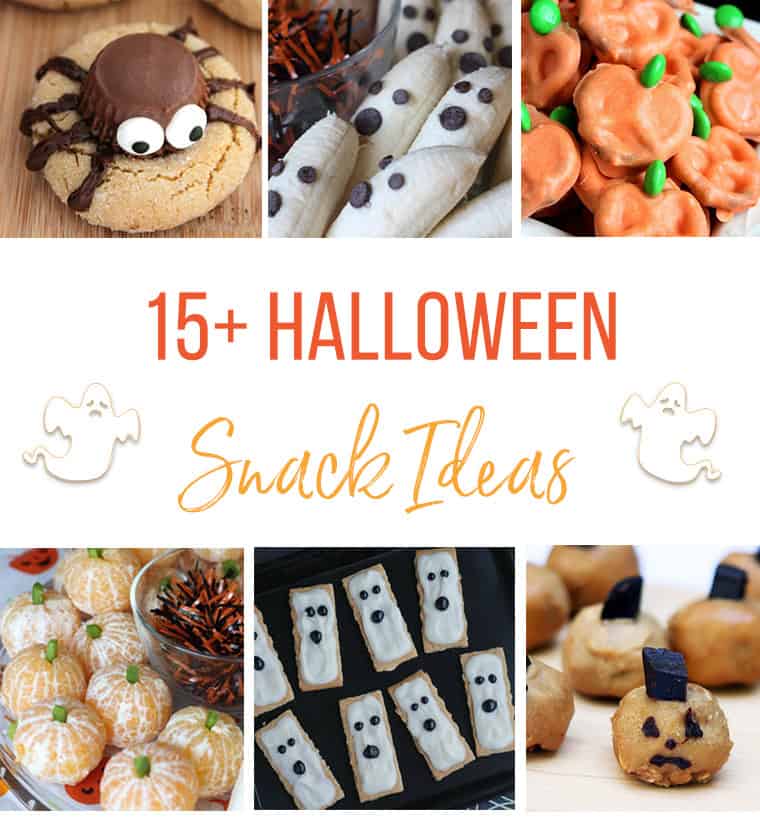 15+ Halloween Snacks
Kiddos love a special Halloween treat and I have no doubt they'd go bananas if some of these showed up in their lunch box or waiting for them after school. Perfect to serve at Halloween parties, too. Enjoy!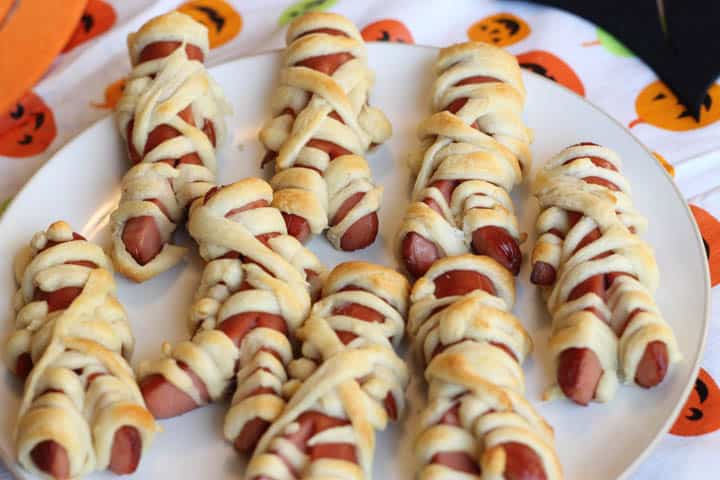 Mummy Hotdogs
Look no further for a fun and easy Halloween Treat. Mummy Hot Dogs are a crowd pleaser and make any Halloween gathering extra festive. They have only 2 ingredients and are super easy to make!
Mummy Hotdogs
Don't miss our other popular Halloween content…