Instant Pot French Dip Sandwiches
This post may contain affiliate or sponsored links. Please read our disclosure policy.
Instant Pot French Dip Sandwiches will become your new best friend on a busy night. Pressure cook your roast to perfection in our flavorful sauce. You'll end up with fall-apart, shredded beef and an au jus you may just want to drink in about an hour.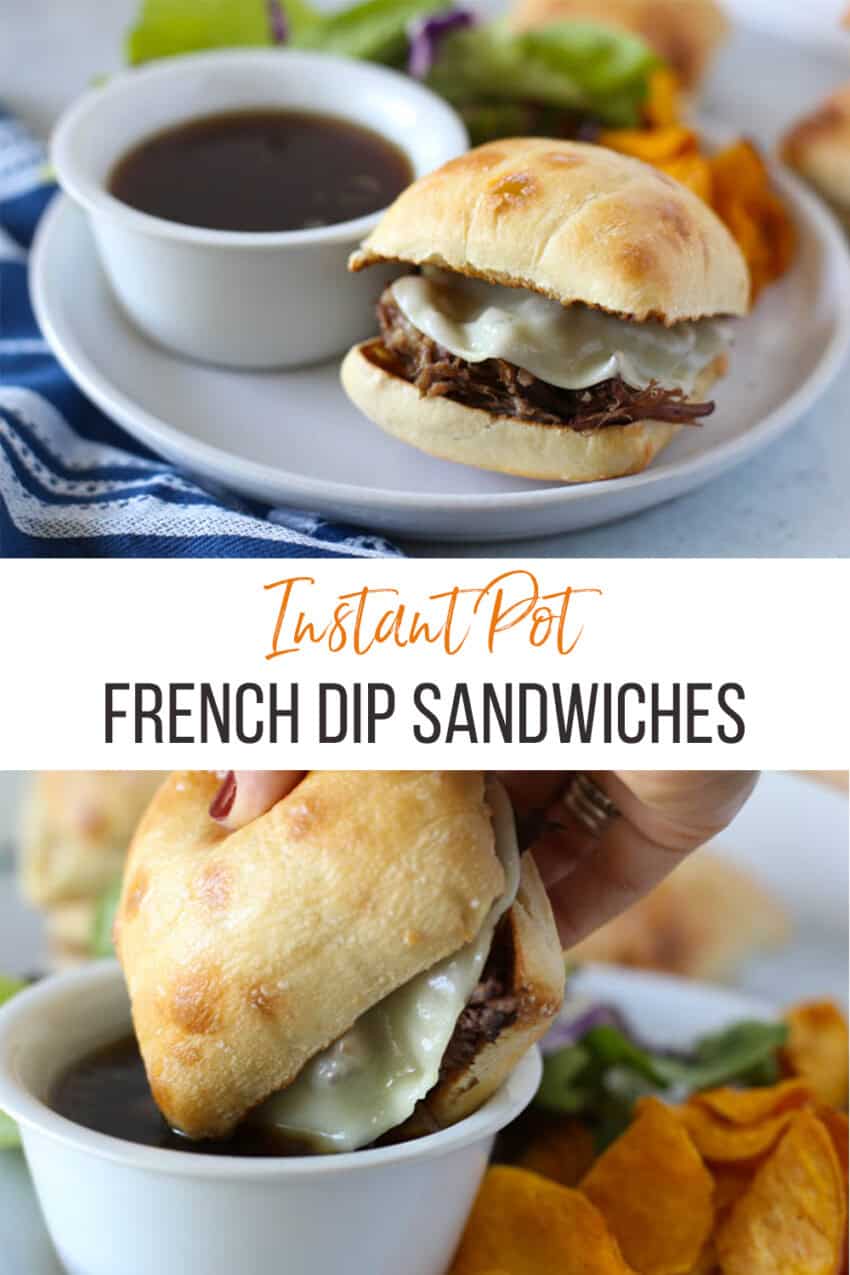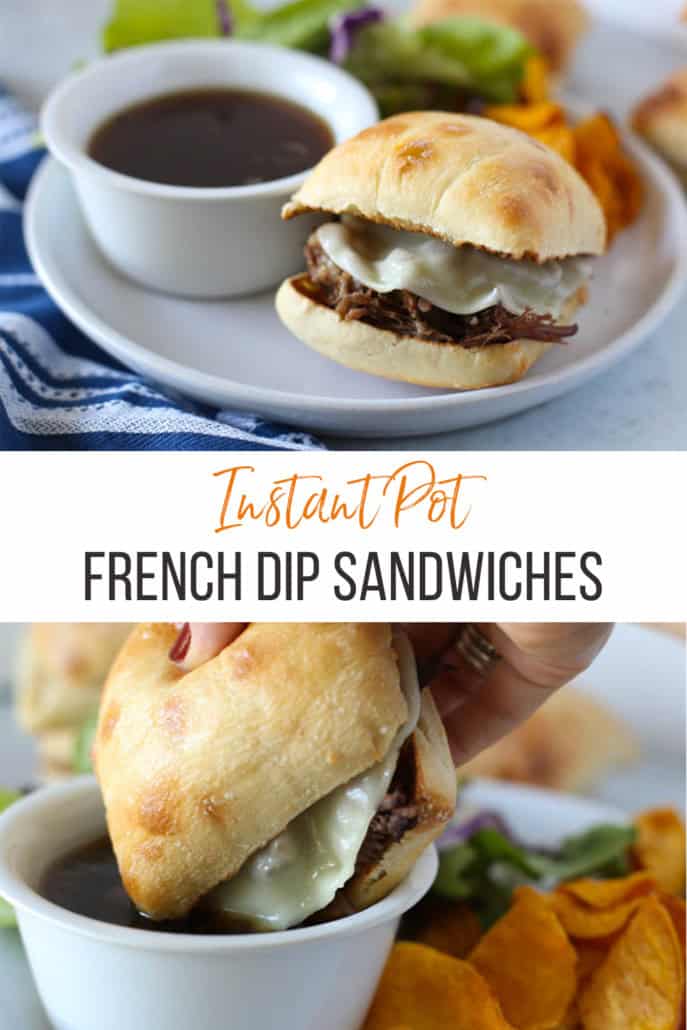 Easy Instant Pot meals are our jam. Especially Instant Pot Freezer Meals. If you browse through our site, you'll quickly discover that our website recipes and our cookbook recipes are:
Made with primarily whole foods. No processed junk!
Family-friendly. We aim to make meals that work for both kids and adults.
Approachable. We use ingredients you recognize and made the steps as simple as possible.
Freezer-friendly. Almost all of our recipes has been tested both as a fresh meal and from frozen.
Delicious! We aren't here to waste anyone's time. Our standard is pretty high when it comes to taste!
This Instant Pot French Dip recipe is no different. We know you are going to love it!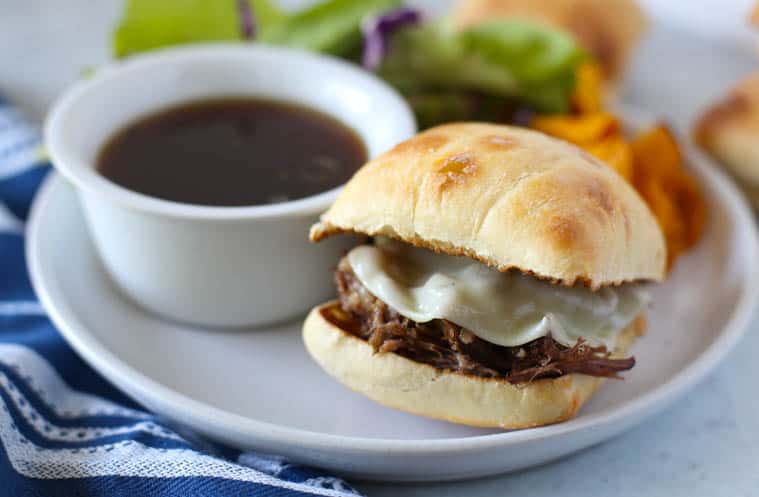 What's in the French Dip Sauce?
The key to a delicious French dip sandwich is a great au jus (aka, the sauce it cooks in and what you dip it in at the end). To create depth of flavor, here are the ingredients you'll need.
Low-sodium beef broth
Low-sodium soy sauce (Gluten-Free Option: gluten-free Tamari soy sauce or coconut aminos)
Dried minced onion
Garlic powder
Salt & pepper
Dried oregano
Ground thyme
Bay leaf
Red pepper flakes
Mix it all together and then add it to the Instant Pot.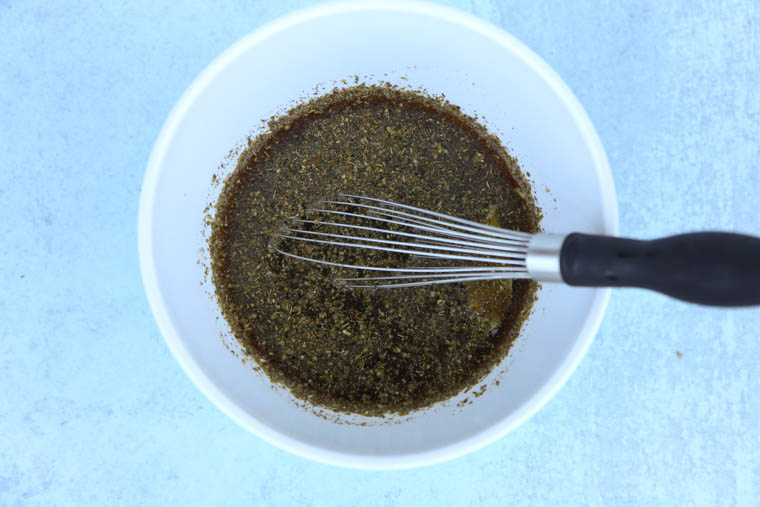 How Long do I Cook a Chuck Roast in the Instant Pot?
Cut a beef chuck roast into evenly-sized smaller chunks, trimming the fat off as you go. We recommend 2 x 2 inch pieces. Cook at high pressure for 30 minutes and then use a natural release for at least 10 minutes. After that, you can quick release the rest of the pressure. Remove the meat (but don't discard the liquid!!)
On a cutting board or in a shallow dish, use two forks to shred the meat. Then, add it back to the sauce.
Want a free cheat sheet to remember this Instant Pot cooking time for chuck roast?
While researching for our cookbook, From Freezer to Cooker, we quickly learned that there are a LOT of varying opinions on how long to cook a chuck roast in the Instant Pot.
During our two years of research and testing, we learned EXACTLY how long to cook meals in the Instant Pot both from fresh OR from frozen. Be sure to download and print off our Cheat Sheet here. It's so helpful to have inside your cabinet.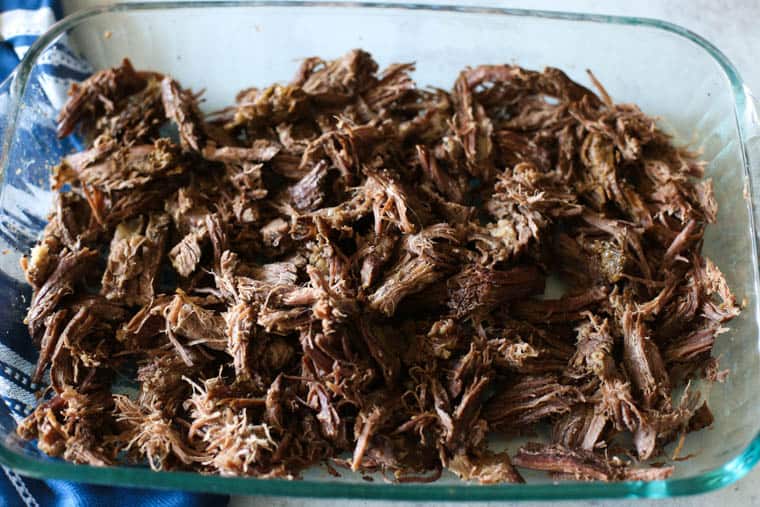 Assemble the Sandwiches
OK, your meat is perfectly cooked. Next step: make those french dip sandwiches! On a lined baking sheet, give those ciabatta rolls a quick toast. I like to do this with the oven broiler, but you could also use your toaster or toaster oven.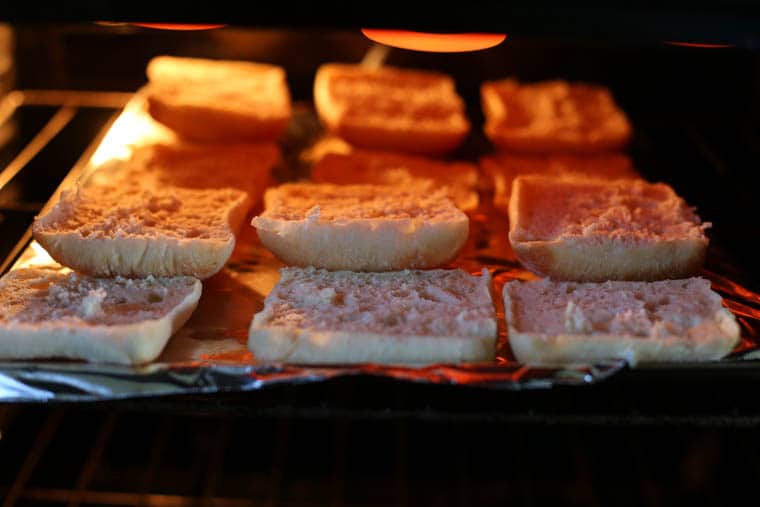 Next, use tongs to add some of that delicious shredded meat over your rolls and top it with a slice of provolone cheese. If you want, put the sandwich back under the broiler for 1-2 minutes until the cheese has melted. (Keep a close eye on it so it doesn't burn!)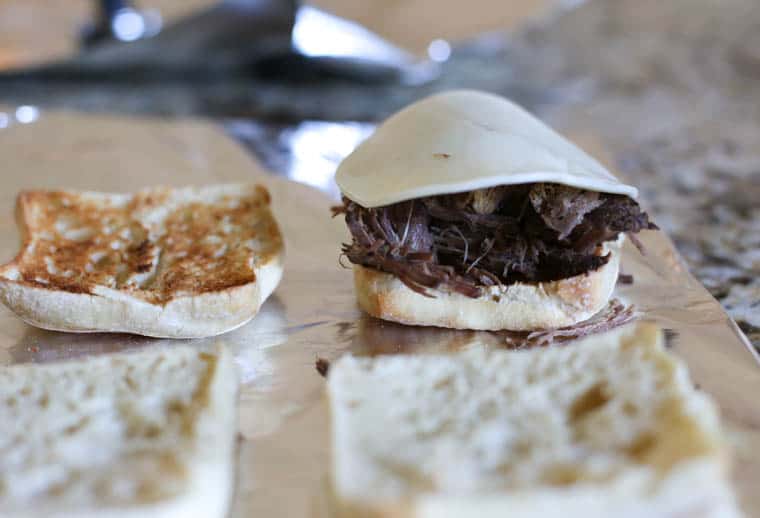 Remember that leftover juice in the Instant Pot? Time to put it to use. Ladle some of it into a small bowl and dip your sandwich in it!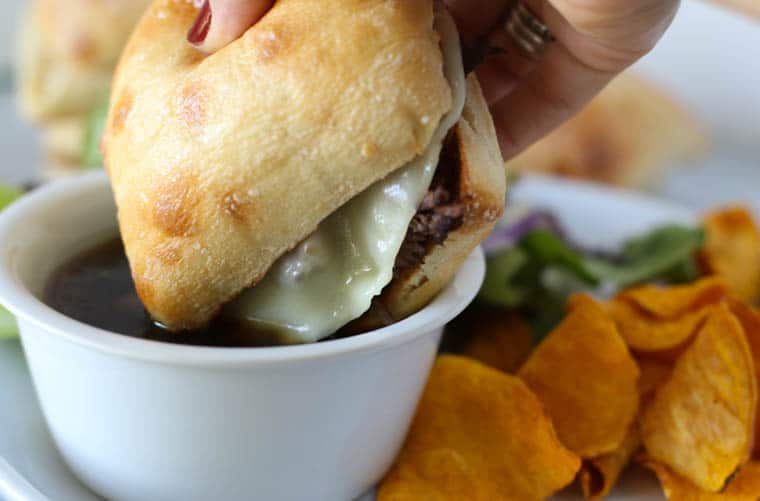 Can I Make Instant Pot French Dip Sandwiches a Freezer Meal?
I recently took this exact meal to a cousin who is going through chemotherapy. I sent her the slow cooker version which is why the meat isn't cut up in 2×2 pieces in the picture below. But the point is, like so many of our fabulous freezer meals, this is a great meal to take to others!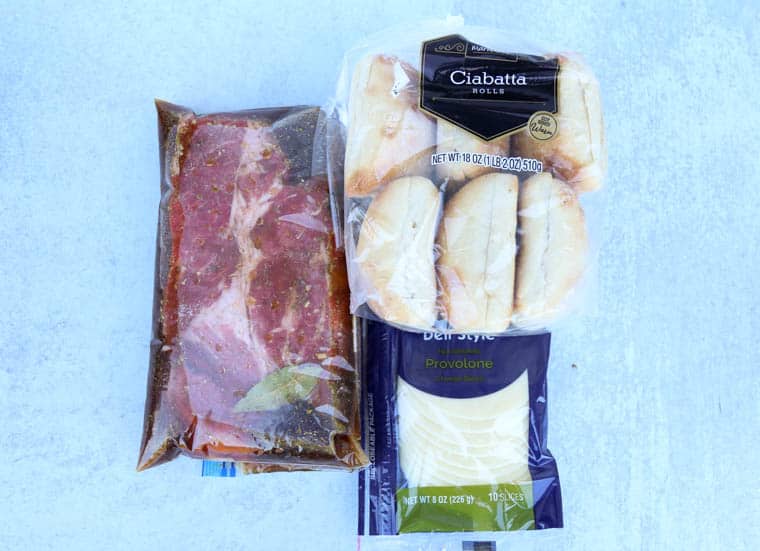 How to Freeze French Dip Sandwiches:
Place the sauce and the meat in a gallon-sized freezer bag or round container. Seal and freeze (if using a freezer bag, set it in a bowl or round container with a diameter similar to the Instant Pot so it will fit in the pot when frozen). Place the cheese and bread in separate freezer bags or containers. Seal and freeze alongside the meat.
How to Prepare French Dip From Frozen in the Instant Pot:
Thaw the bread and cheese. Set the Instant Pot to "Sauté." Transfer the frozen meat to the pot and cook for 5 minutes to release some liquid. Press "Cancel." Follow cooking instructions. (The frozen meat will cook in the same amount of time as fresh.)
Another option is to freeze the fully cooked, shredded meat in the sauce. Then, thaw and gently warm it on the stovetop, in the Instant Pot, or in the microwave when ready to eat. This would be a great way to freeze this meal to take to someone else.
Want More Freezer Meals for the Instant Pot?
We've got you covered. Hop over to this post highlighting 20+ Best of the Best Freezer Meals for the Instant Pot. It includes freezer meal instructions for EVERY recipe plus tons of pro tips and tricks we've learned over the years.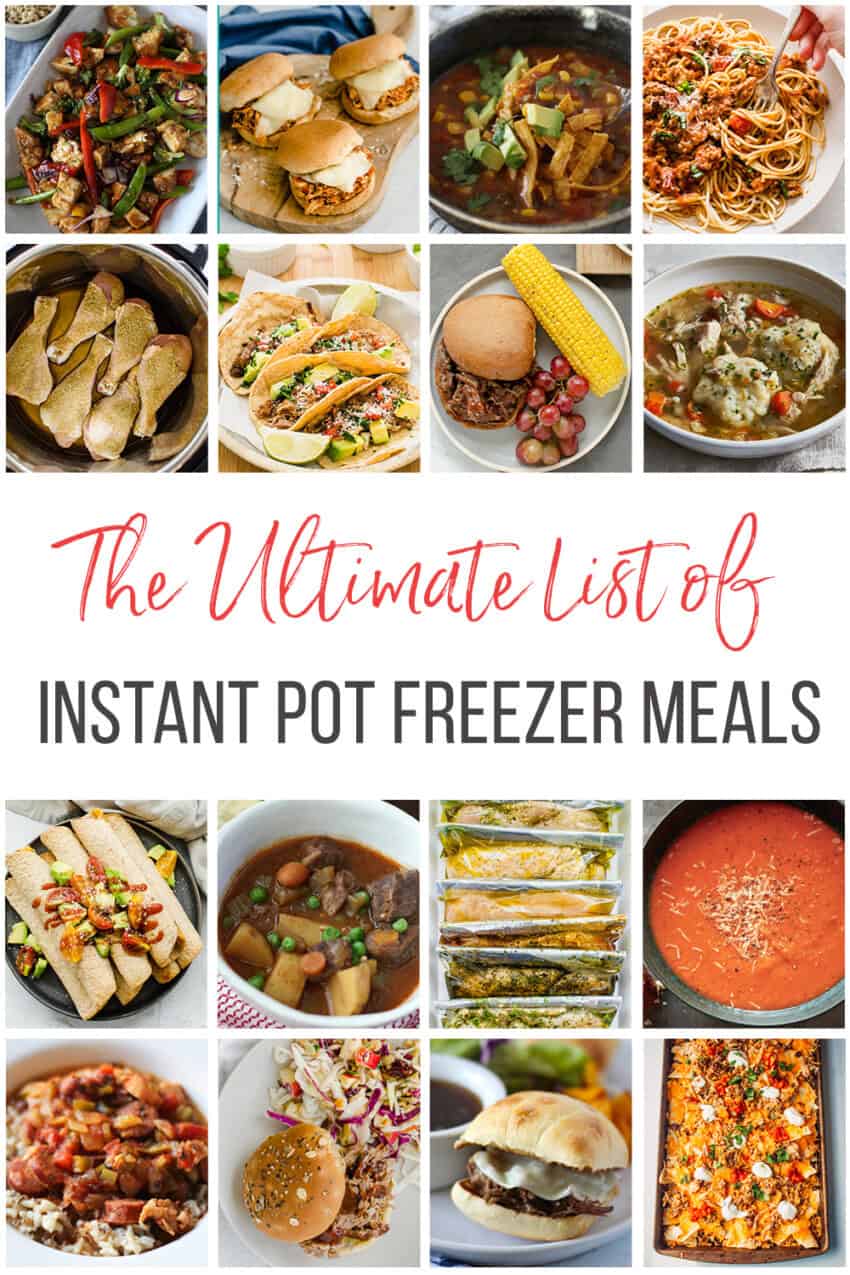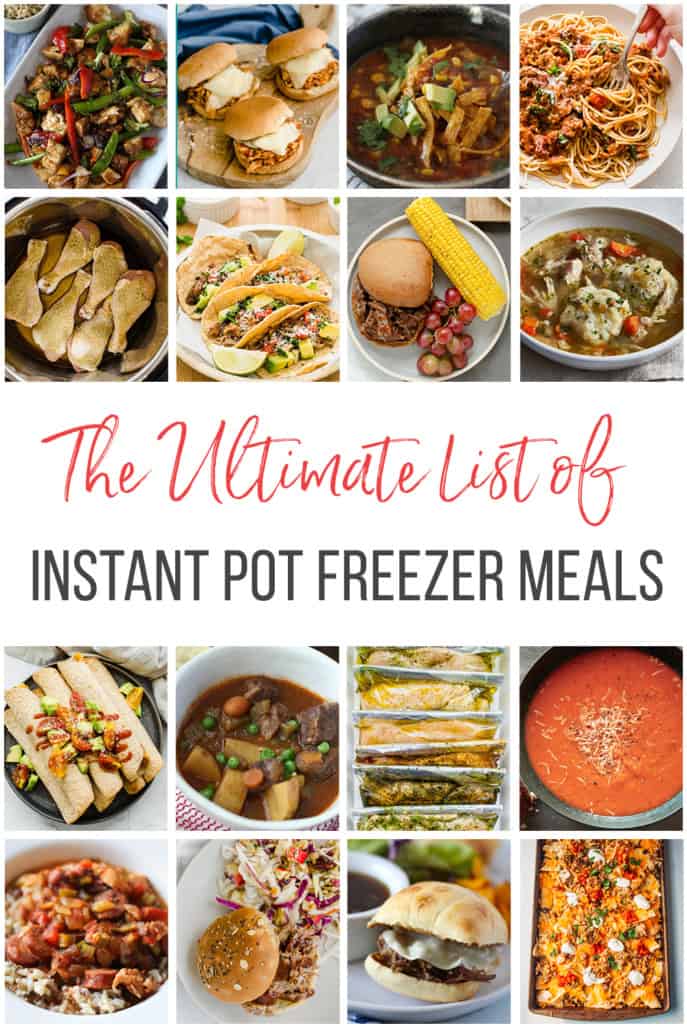 Can I Make French Dip in the Slow Cooker?
As I mentioned above, we love providing versatility in our recipes. If you want to make this in the slow cooker instead, we've got you covered! Just hop over to our Slow Cooker French Dip Grilled Cheese recipe and follow the instructions.
You can make them as a grilled cheese or just follow the sandwich instructions in this recipe.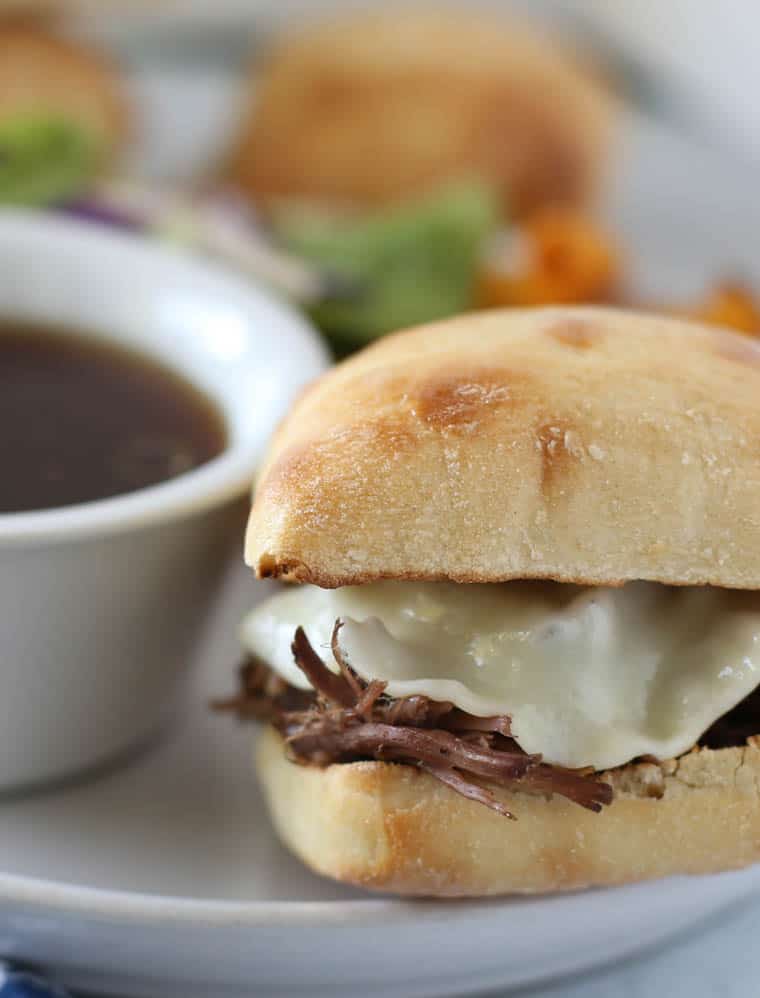 What to Serve with Instant Pot French Dip
Looking for some side dish ideas to go with these yummy sandwiches?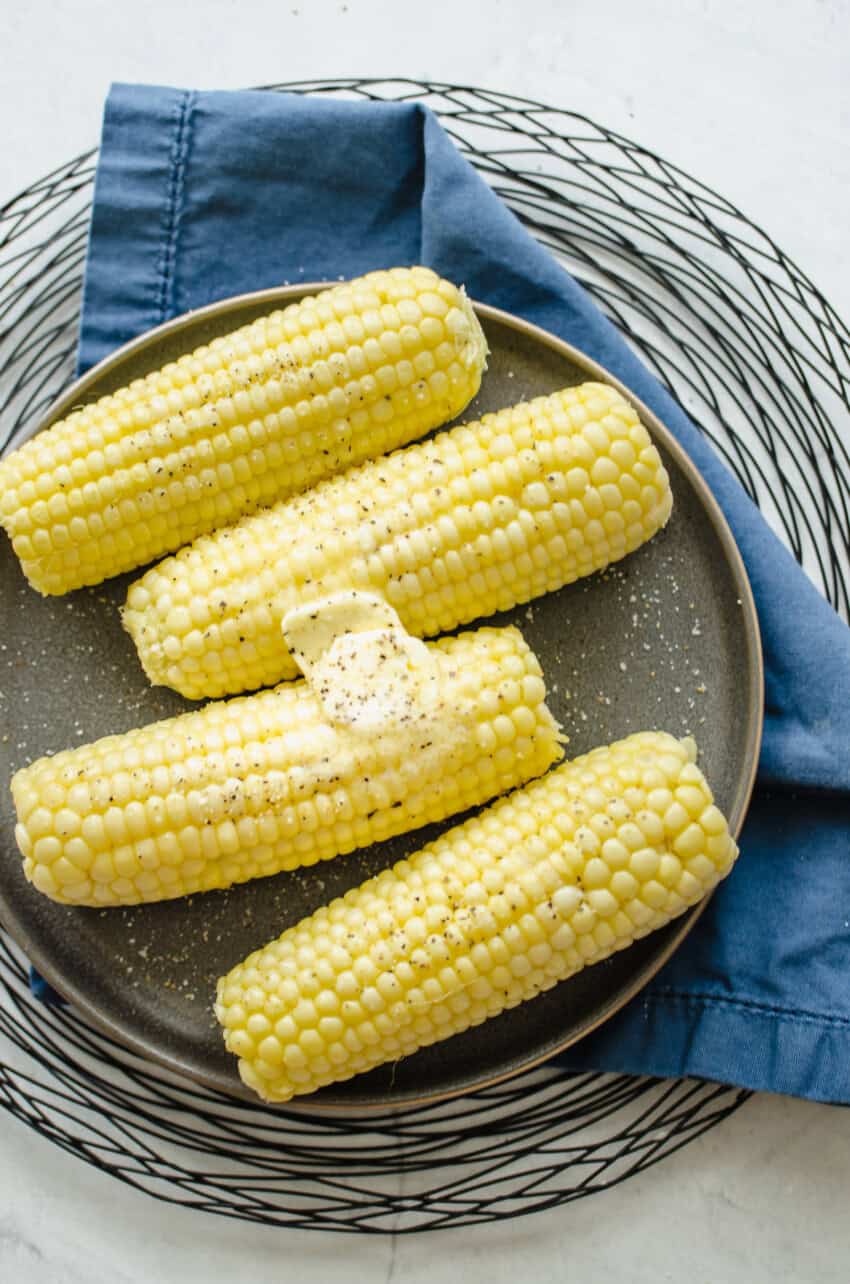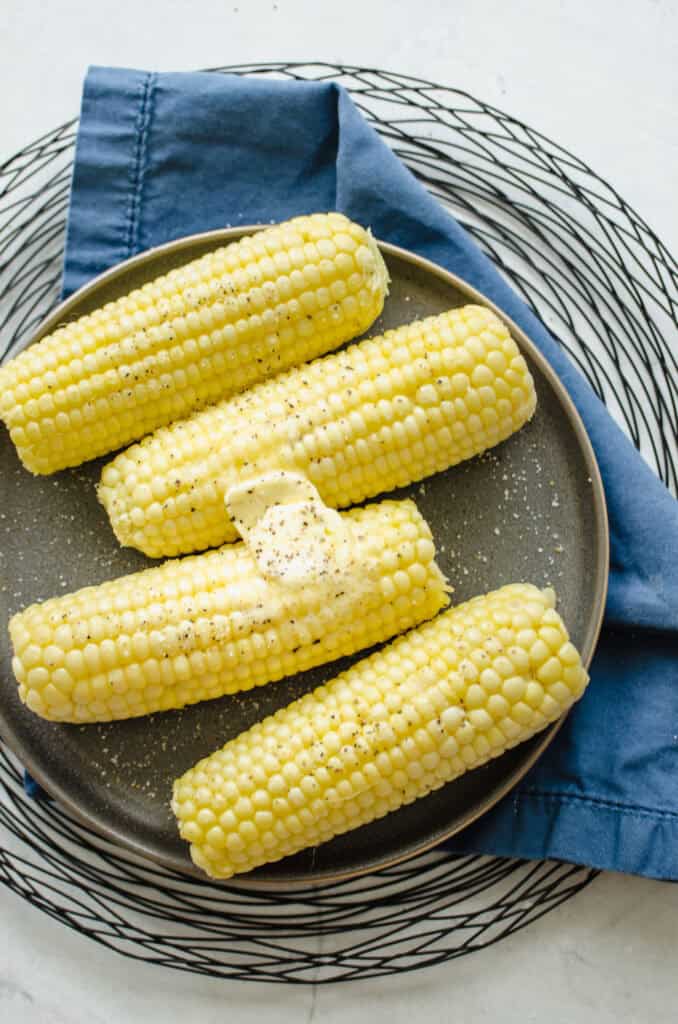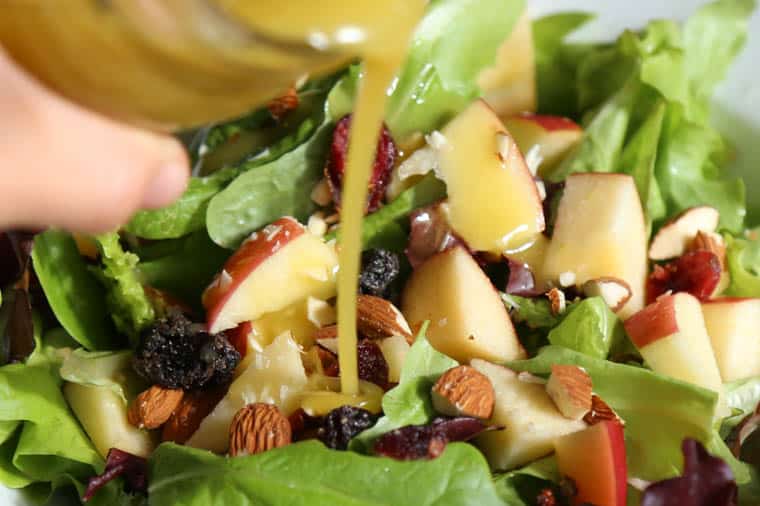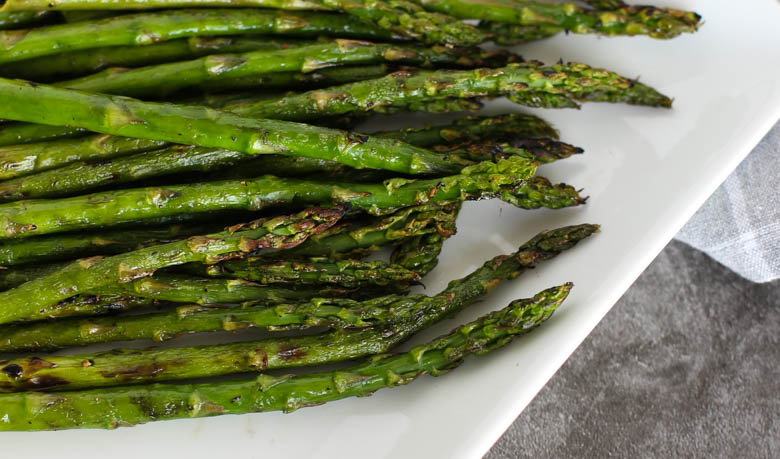 Did you make this? Snap a photo and tag us on Instagram at @thrivinghome so we can see your creations and cheer you on!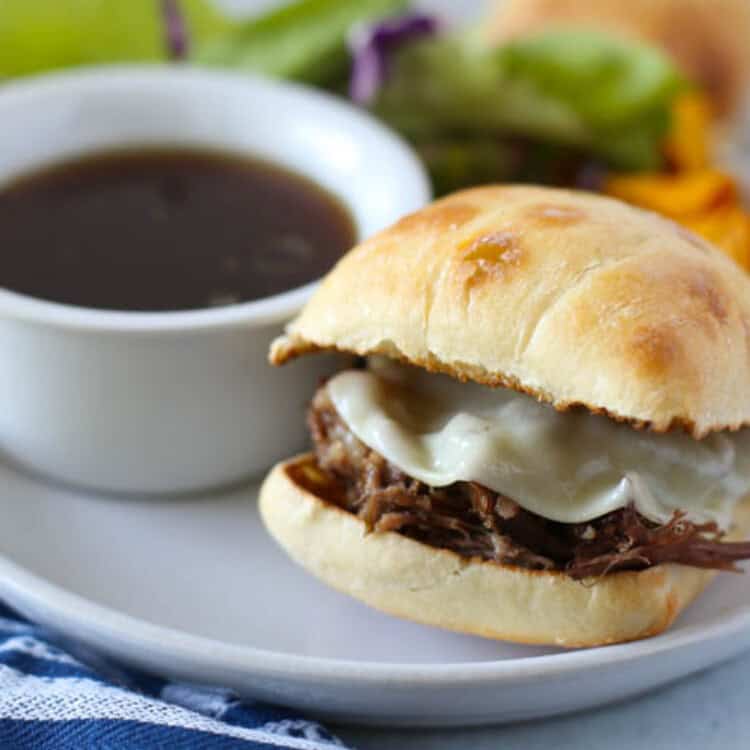 Instant Pot French Dip Sandwiches
Instant Pot French Dip Sandwiches are piled high with fall-apart, shredded beef and melty Provolone cheese and then dipped in an au jus that you may just want to drink. This easy drop-and-go meal can be made in the Instant Pot OR the Slow Cooker. 
Prep:
10 minutes
Cook:
30 min
Total:
40 minutes
Meal Prep These French Dip Sandwiches
This recipe was handpicked to be in one of our 1 Hour Freezer Prep Sessions.
You can easily make 6 meals in 1 hour with the help of this prep session. We even include a free video tutorial with it! Don't miss out on this time-saving, money-saving, sanity-saving resource. Get it now!