Prep Session 13: Slow Cooker or Instant Pot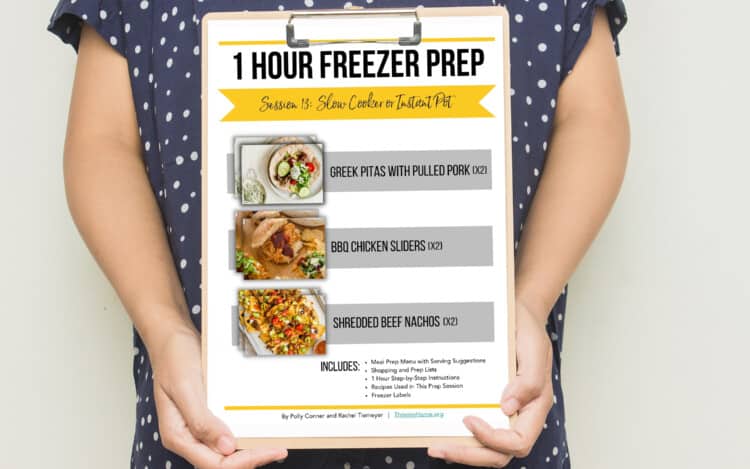 About Session 13
"Dump and go" is the mantra of this prep session. For each meal, you'll toss seasoned meat into your cooker of choice, press a button to cook, then shred, and use in these diverse recipes. Melinda M. from our testing team said, "I like having the main protein prepped for our meals, as it seems to be easier for me to throw together sides on the fly." Bonus: This session is fast!
 Note: This is a downloadable digital product.
Buy Today for $6.99!
1 Hour Freezer Prep gets meals on your table the EASY way!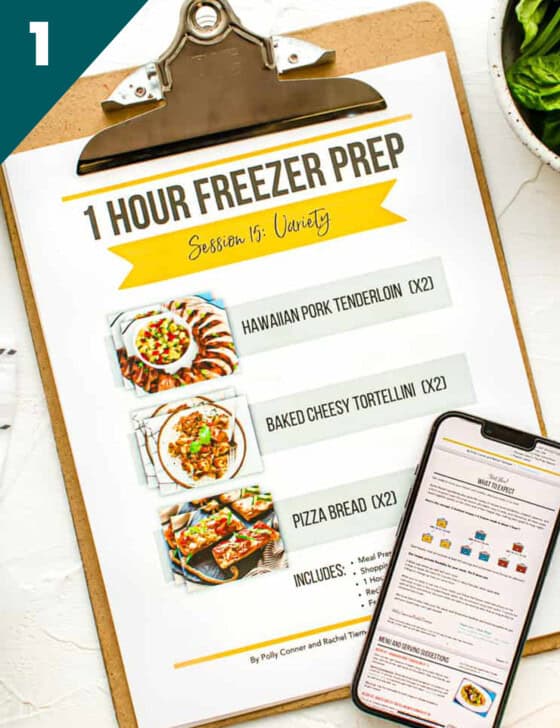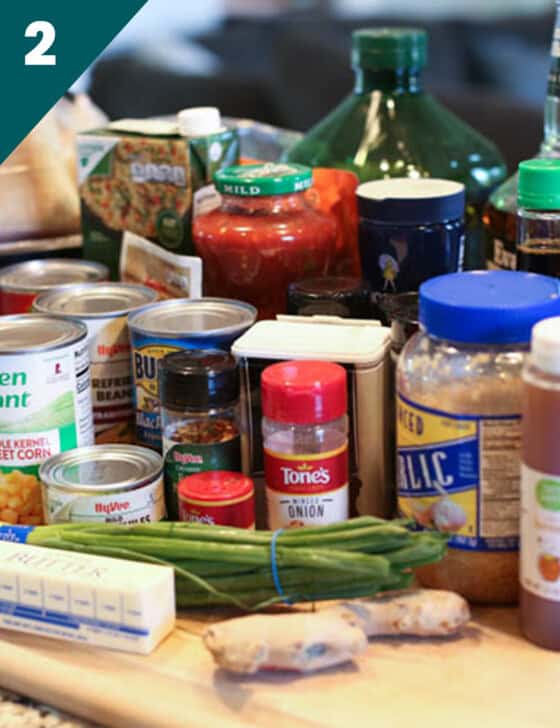 Shop
Use the shopping & equipment lists to gather what you need.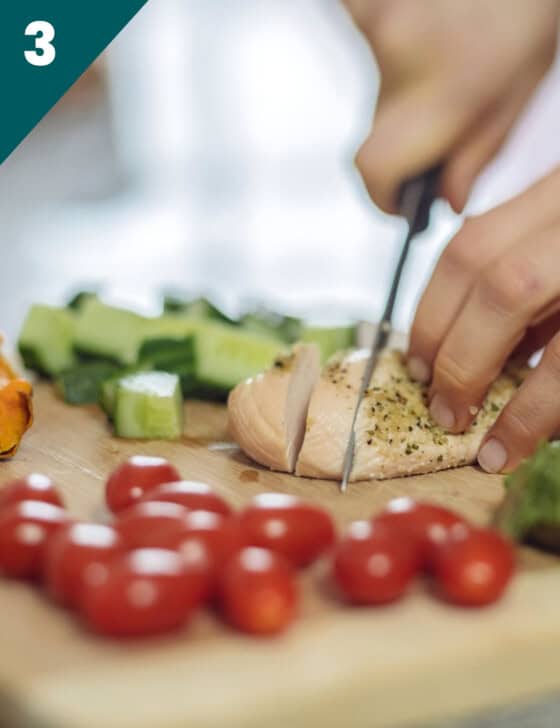 Prep
Follow the step-by-step instructions & video tutorial.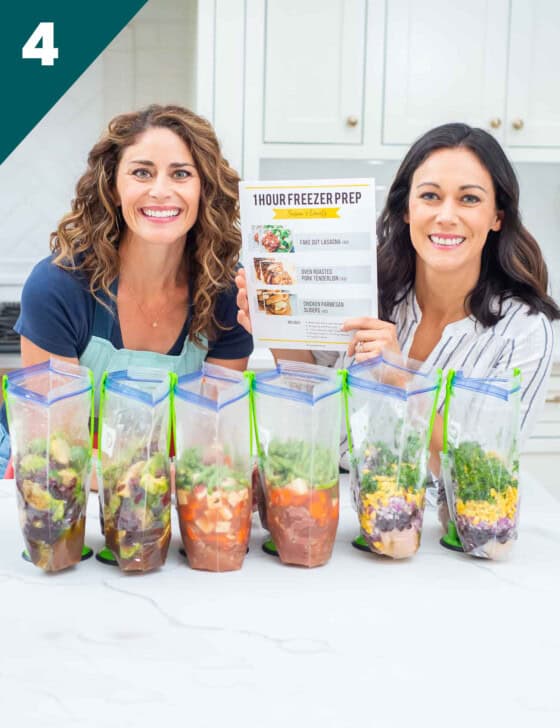 Relax
Stock your freezer with 6 meals in just 1 hour!
More About the Recipes in Prep Session 13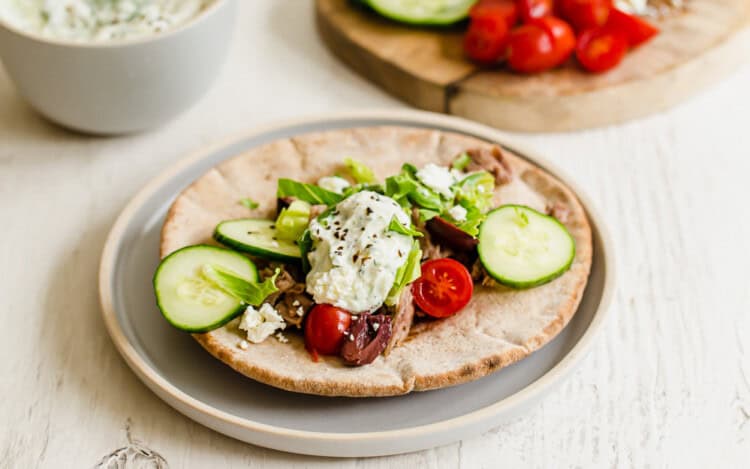 Greek Pitas with Pulled Pork (x2)
Both picky and adventurous eaters go for this Mediterranean spin on pulled pork. The toppings make this dish a party in your mouth! However, if you have finicky eaters, they'll still enjoy the pulled pork and cheese wrapped in a warm pita. 
Serving Suggestions:
Serve shredded pork in a warm pita with toppings like 

Easy Tzatziki Sauce

, chopped cherry tomatoes, sliced cucumbers, chopped Kalamata olives, crumbled feta cheese, and a squeeze of lemon.
Side dish ideas:
Mix It Up:
Use shredded pork on a green leaf salad with the suggested toppings and your favorite Greek Dressing.
In a bowl, stir together cold shredded pork, feta, chopped tomatoes and olives, and some Tzatziki Sauce. Serve on a roll like a chicken salad sandwich.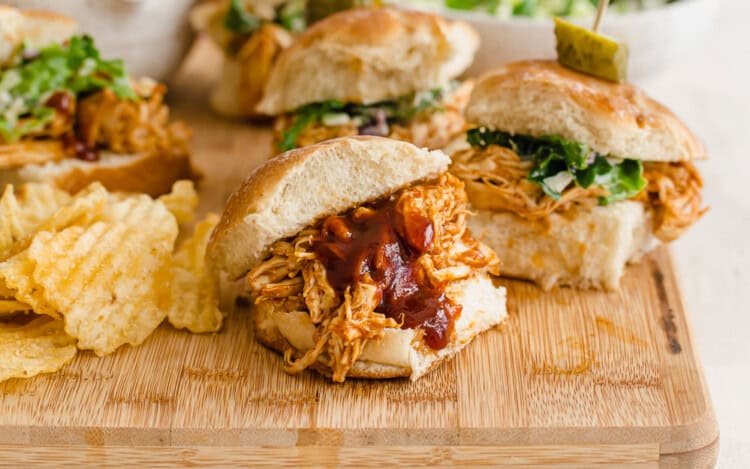 BBQ Chicken Sliders (x2)
Making delicious BBQ just got easier (and healthier) with these mini sammies.
Serving Suggestions:
Serve shredded chicken on toasted slider buns with more BBQ sauce and 5 Ingredient Coleslaw on top or on the side. Our food photographer, Whitney, suggests serving with Sea Salt and Vinegar Kettle Chips.
 Mix It Up: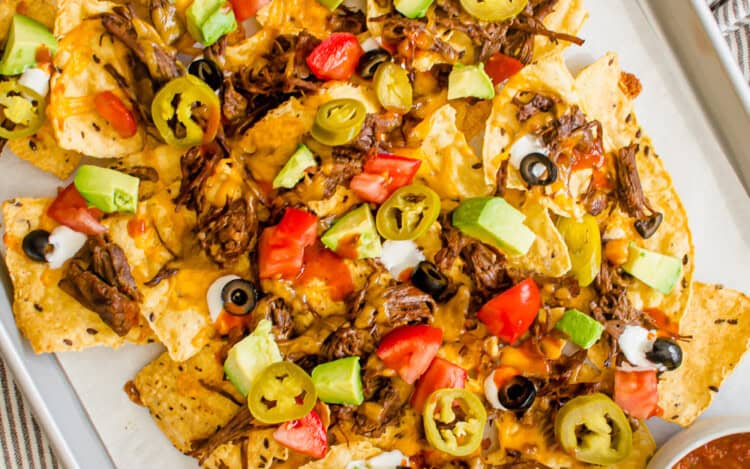 Shredded Beef Tacos (x2)
Tender, seasoned shredded beef is served on a bed of tortilla chips with melty cheese and all your favorite nacho toppings.
Serving Suggestions:
Everyone can customize their portion with a variety of Mexican toppings, like shredded lettuce, 

guacamole

, diced tomatoes, sour cream, salsa, etc.
Side dish ideas include:
Mix It Up:
Try one of these alternate ways of serving the shredded beef:
Each Prep Session Includes:
Everything you need to make 6 delicious freezer meals in just 1 hour.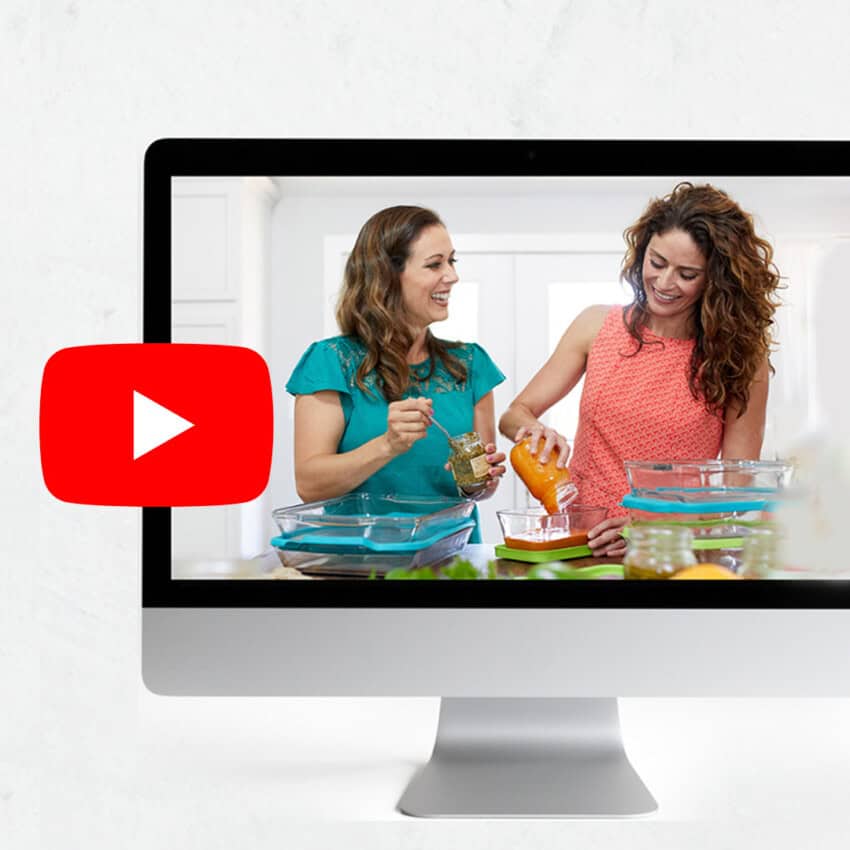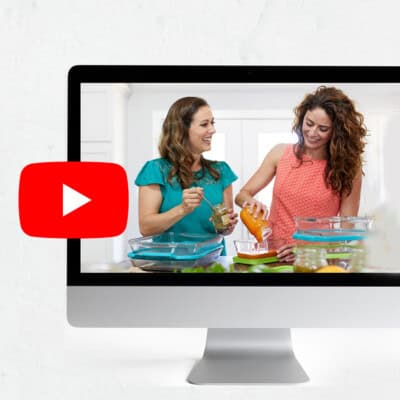 A FREE video cooking tutorial
Cook right along with Polly & Rachel.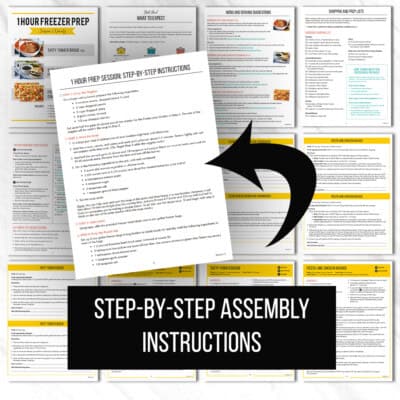 Step-by-step instructions
Efficient and easy to follow.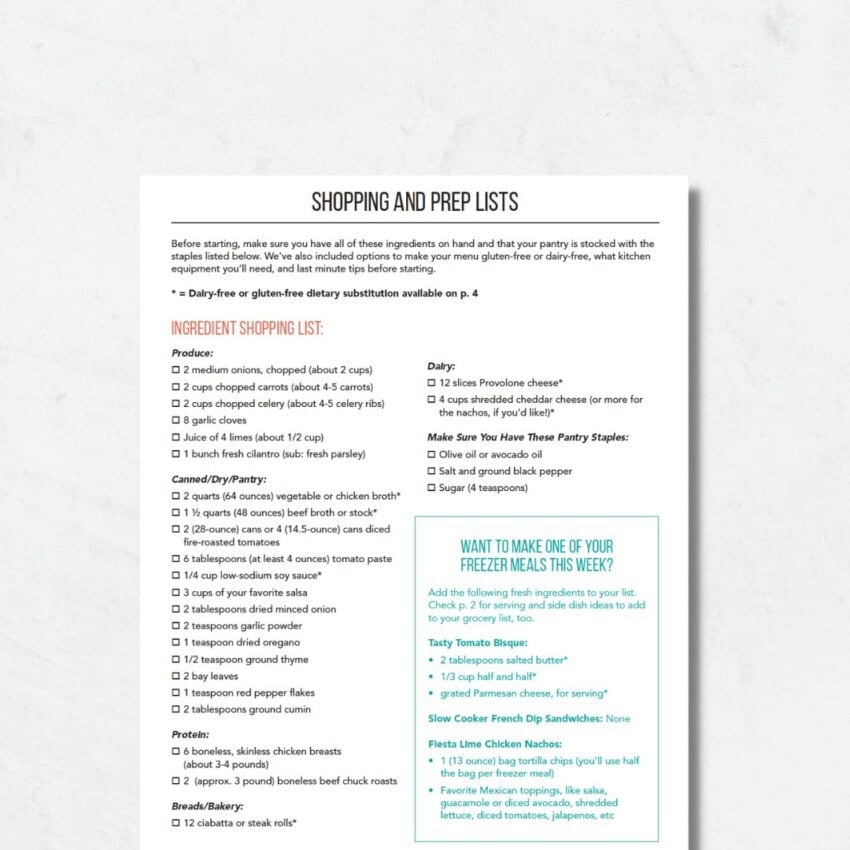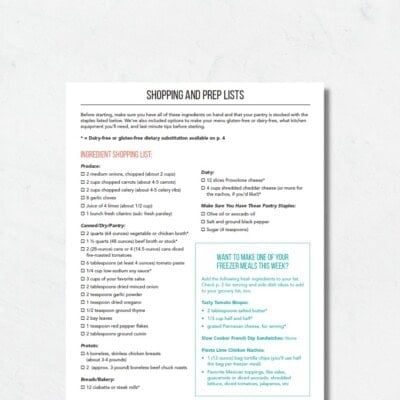 Organized grocery and equipment lists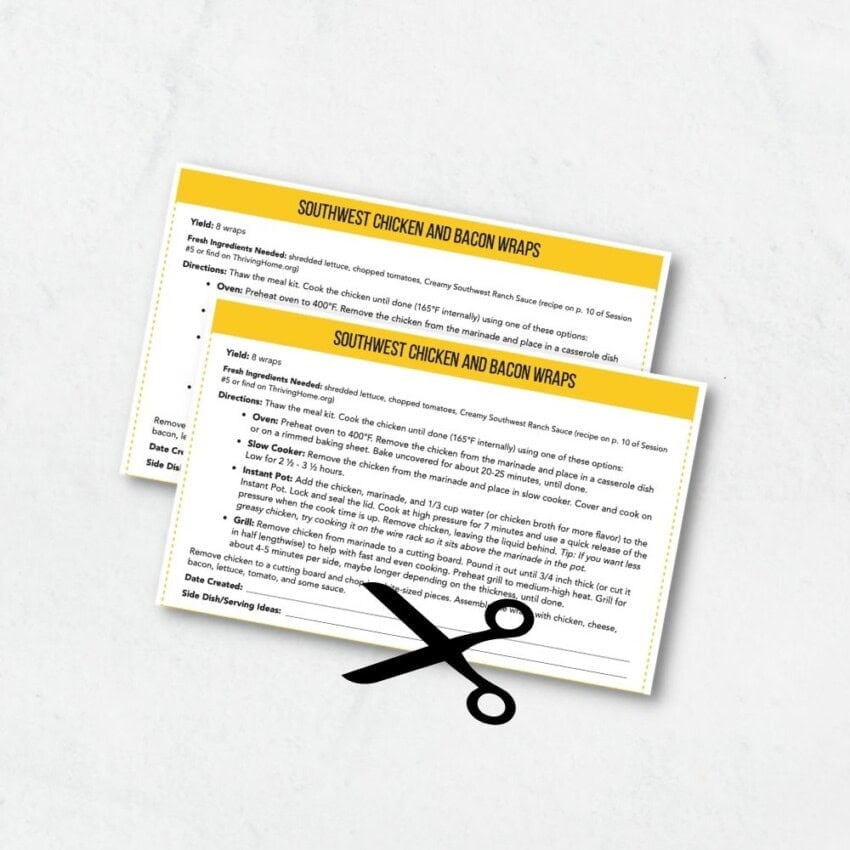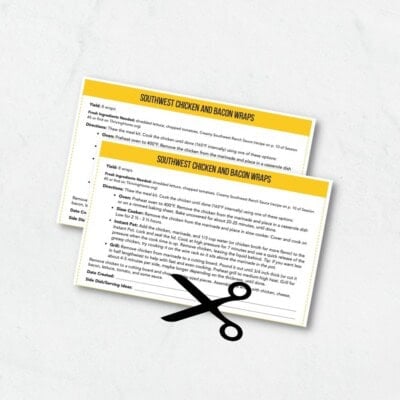 Customized freezer meal labels
Ready to print and attach to your meals.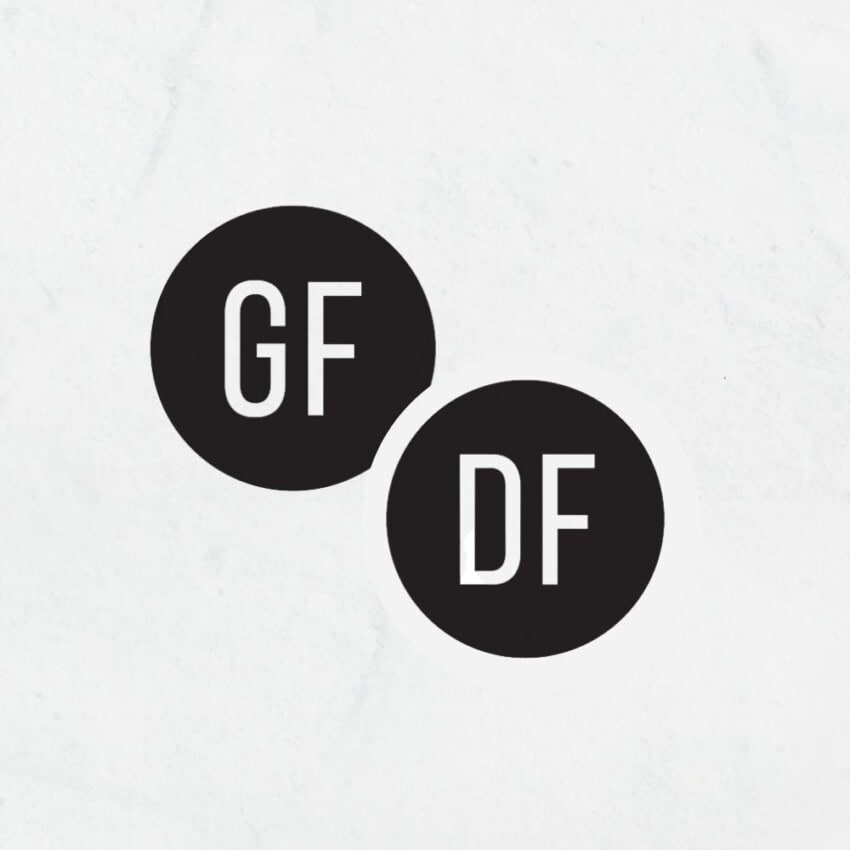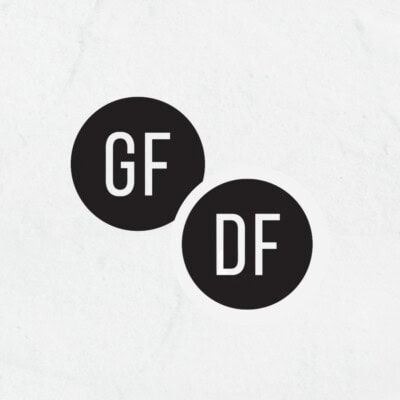 Gluten-free and dairy-free substitutions
Other nutrition info included as well.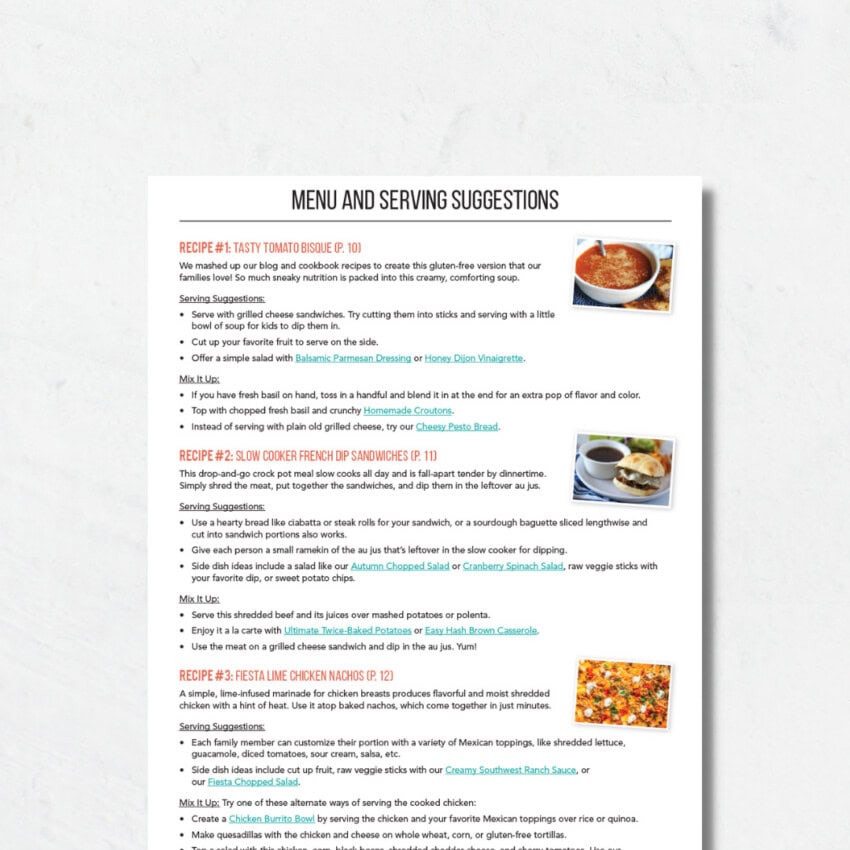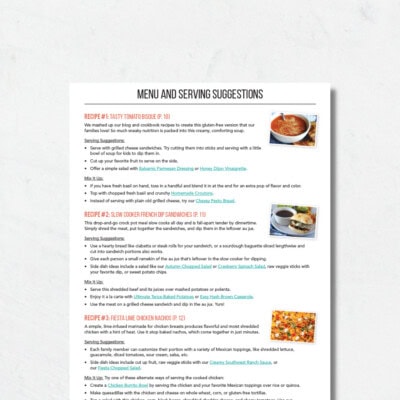 Serving and "Mix It Up" ideas for every recipe
More ways to use your meals.
Session 13: Video Tutorial
You can freezer prep right alongside Polly & Rachel. They share so many tips and tricks as you walk through each step with them.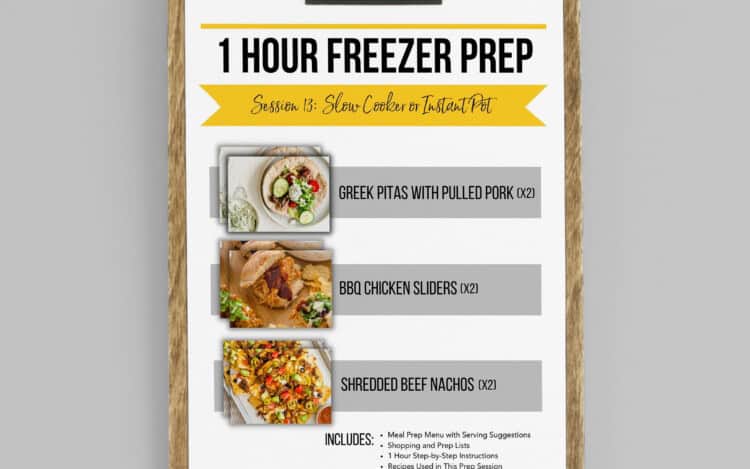 Buy Prep Session 13 Today!
Buy Today for $6.99!
This digital product will be immediately delivered to your inbox after ordering.
Bundle and Save Options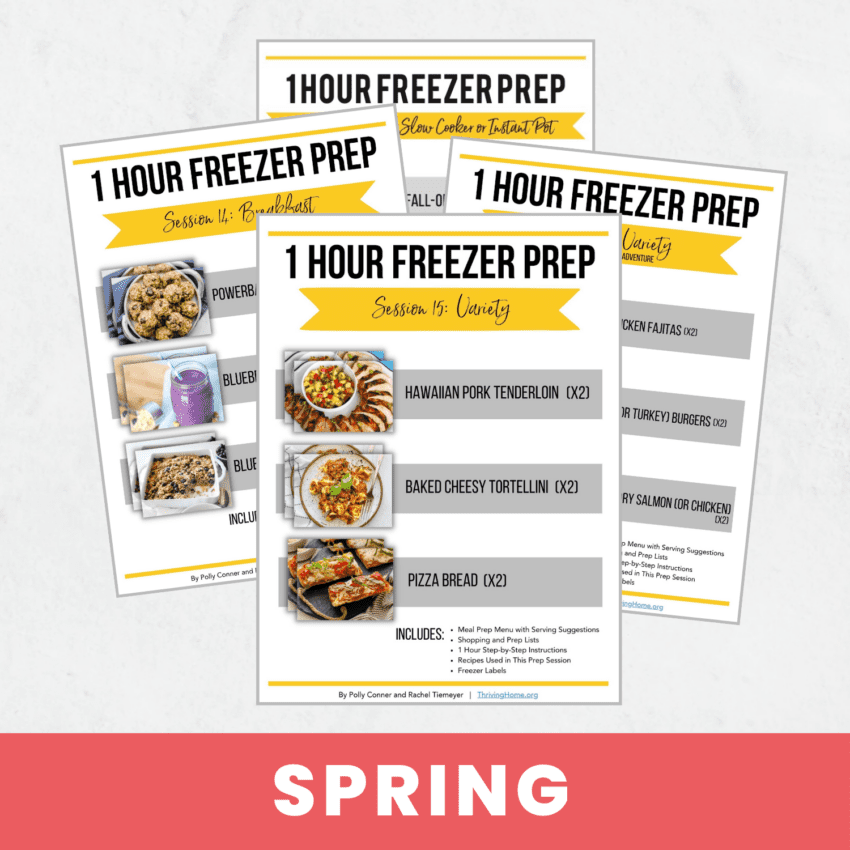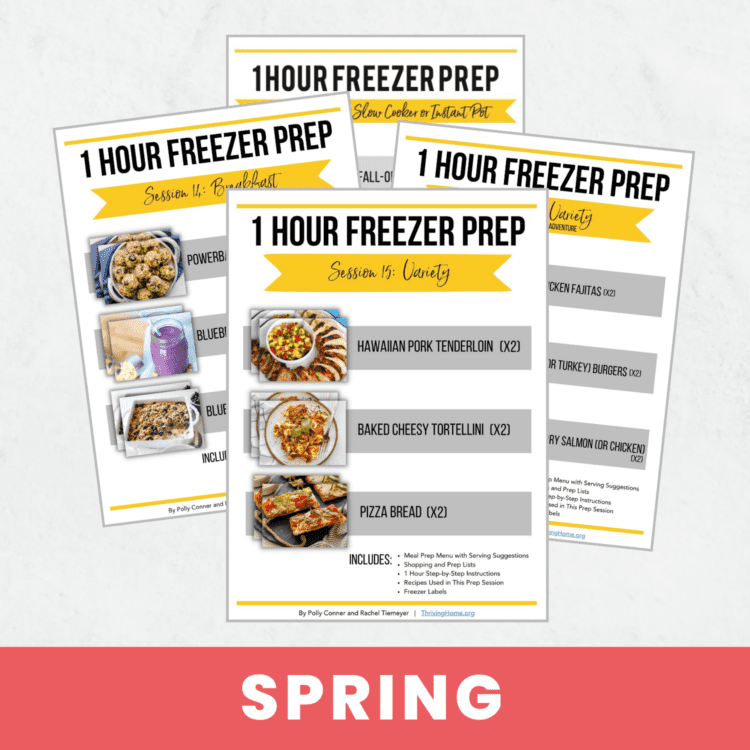 Spring Bundle
Prep Sessions 13, 14, 15, 16
$6.99

 $4.99/prep session
Makes 24 Meals
Access to our private "Freezer Foodies" Facebook group
BONUS! Freezer Cooking Quick Start Guide
BONUS! "Cook with Us" video tutorials
Valued at $27.96
Buy today for $19.96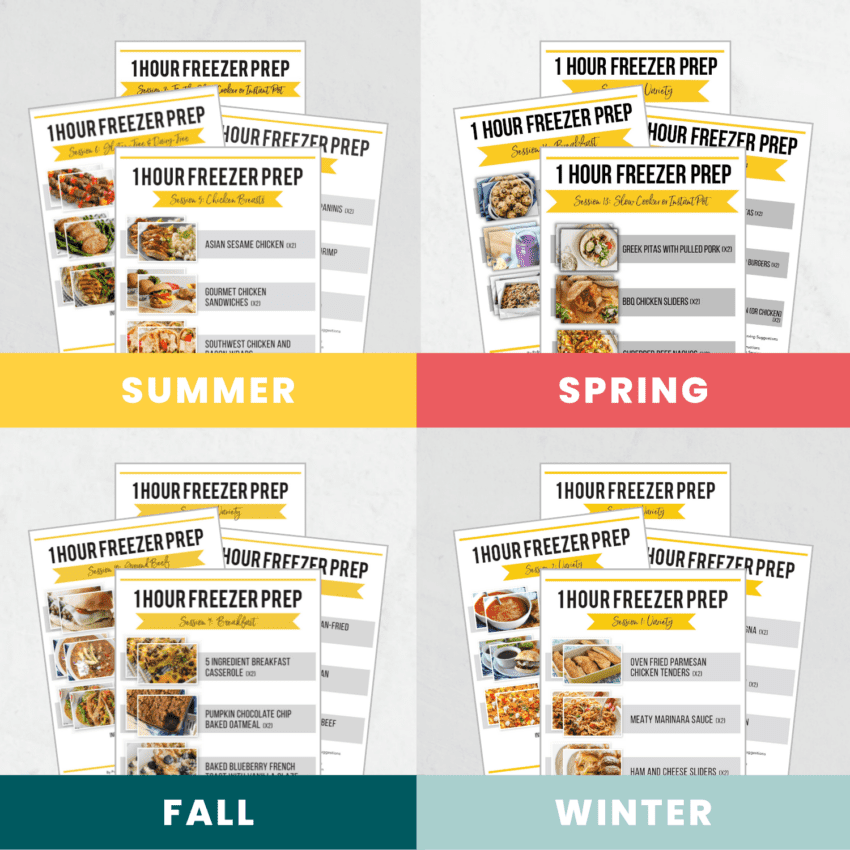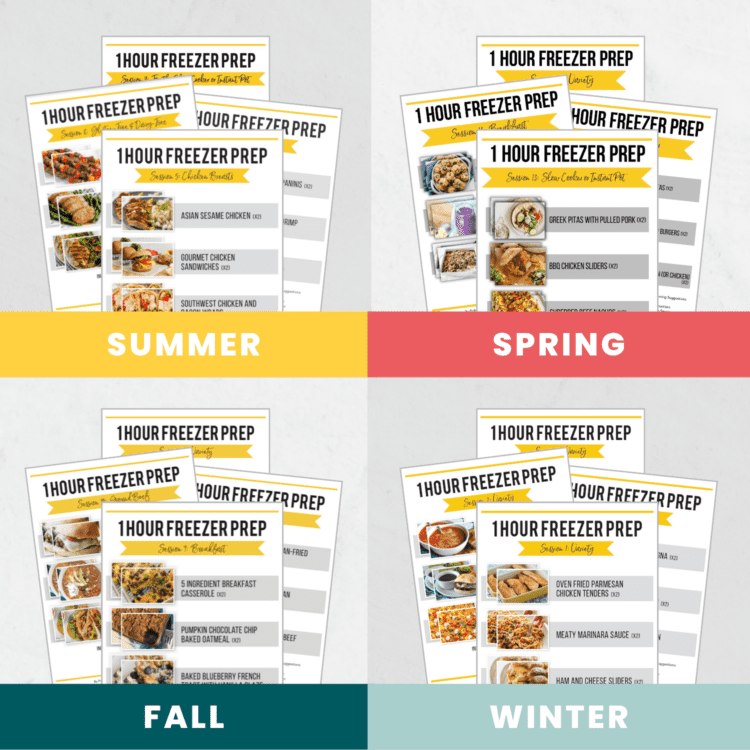 All Seasons Bundle
Prep Sessions 1-16
$6.99

$3.33/prep session
Makes 96 Meals
Access to our private "Freezer Foodies" Facebook group
BONUS! Freezer Cooking Quick Start Guide
BONUS! "Cook with Us" video tutorials
Valued at $111.84
Buy today for $53.28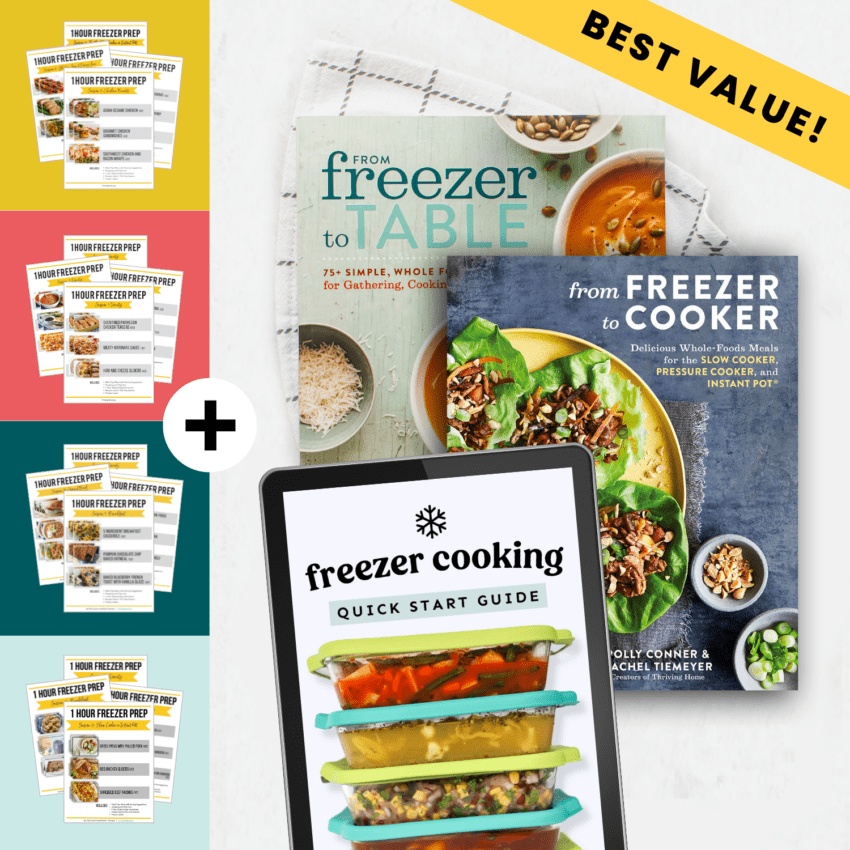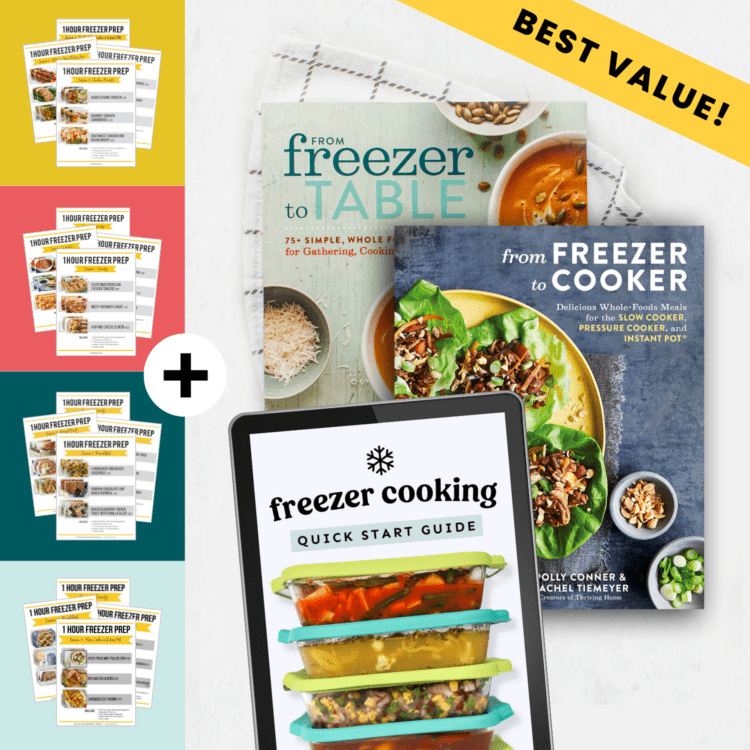 Prep Sessions 1-16 + Cookbooks
$6.99

 $2.99/prep session
Makes 96 Meals
Autographed copy of 

From Freezer to Table

Autographed copy of 

From Freezer to Cooker

FREE SHIPPING on cookbooks!
Access to our private "Freezer Foodies" Facebook group
BONUS! Freezer Cooking Quick Start Guide
BONUS! "Cook with Us" video tutorials
BONUS! All 3 sets of our downloadable 

Table Talk Cards
Note: Prep sessions are a digital download. The cookbooks will be mailed to you.
Valued at: $178.80
Buy today for $87.82
Buy Now
Explore More Prep Sessions
Explore All of Our Bundles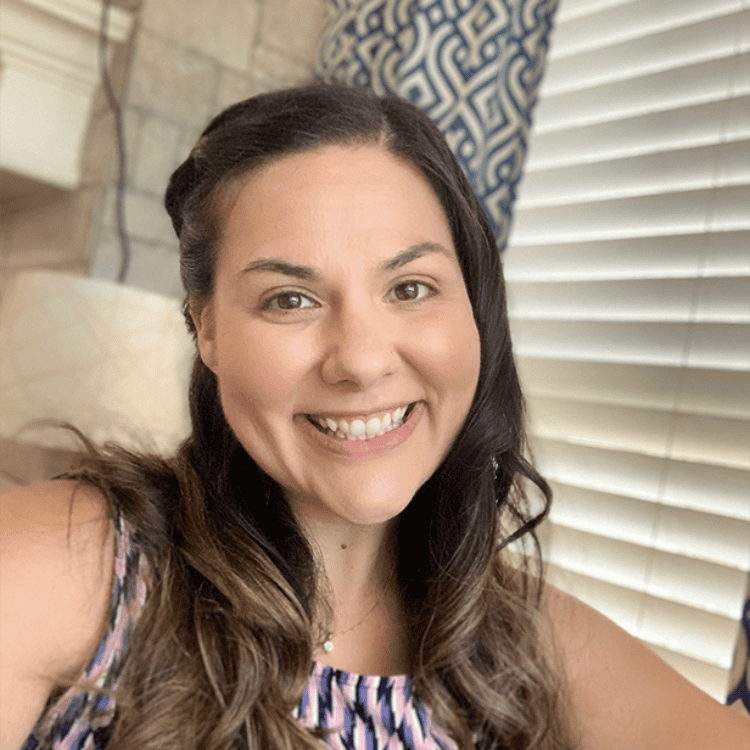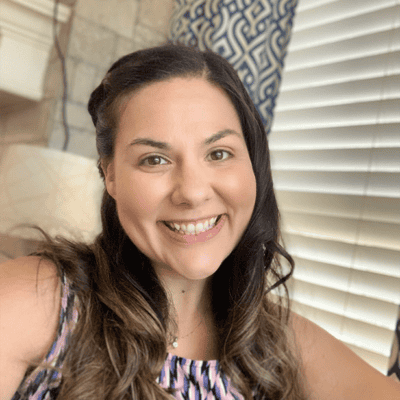 "Less dinnertime stress"
"It took so much stress off my plate throughout the week!"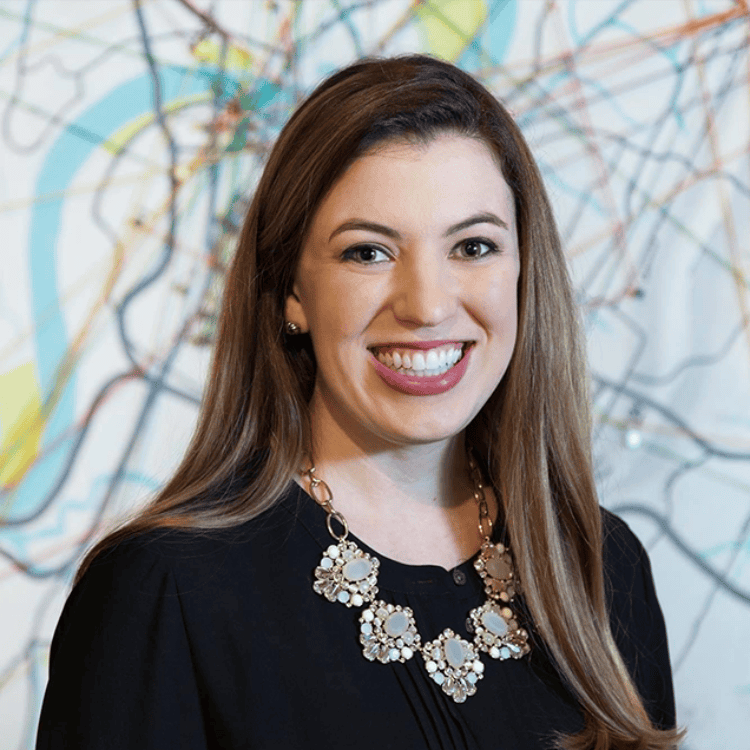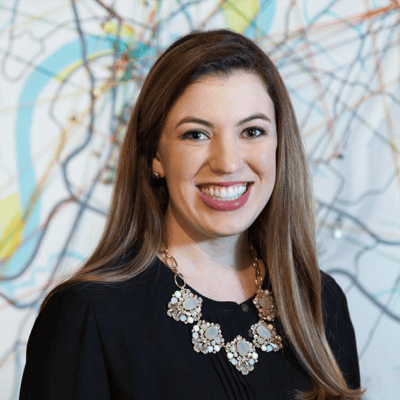 "I'm hooked!"
"I've been doing 1 big cooking session a month. It gives me dinner options for weeks and weeks!"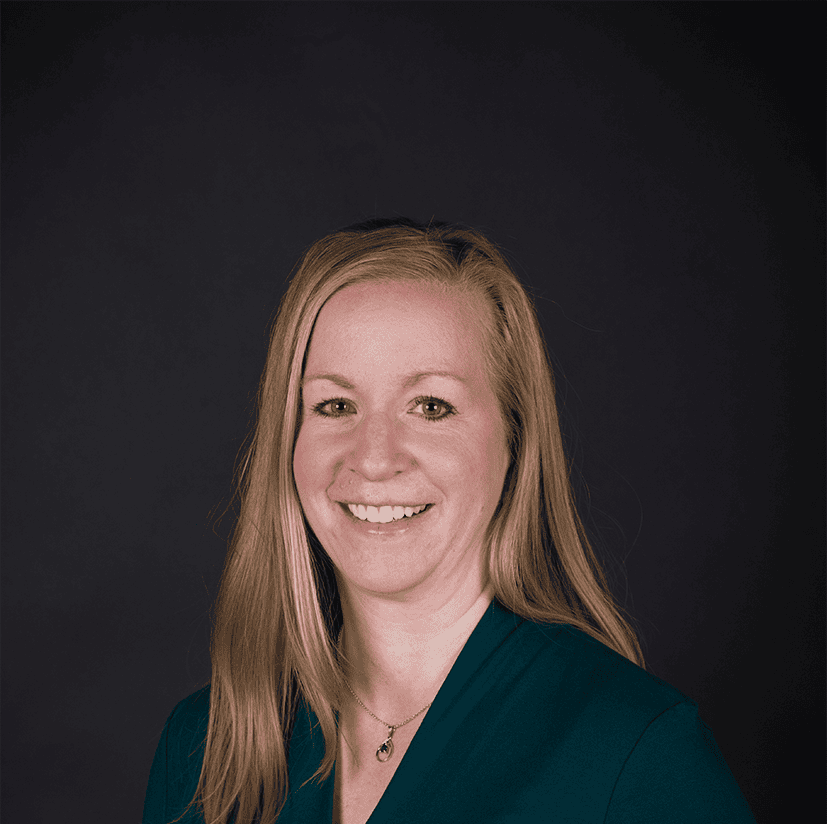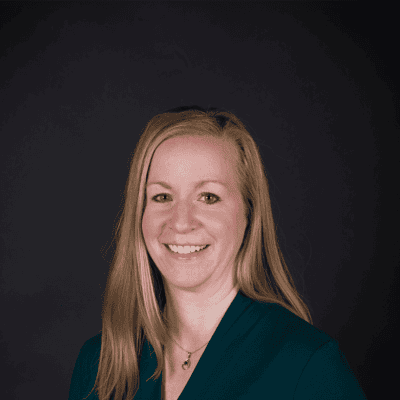 "Game-changer"
"I've really found these prep sessions to be a game changer. I feel ridiculously proud of all of the healthy meals that I've prepped for my family."
As Seen In: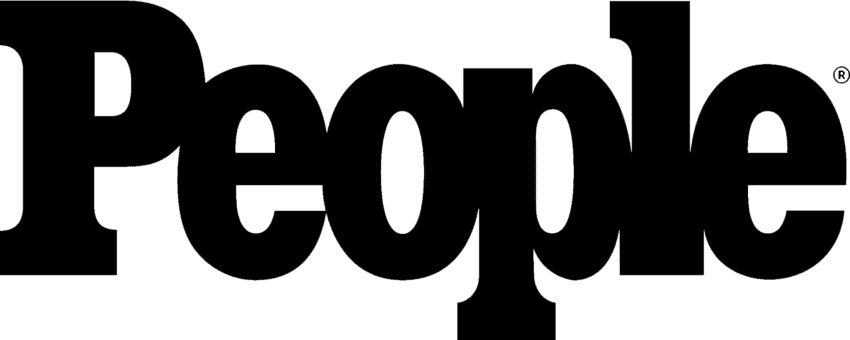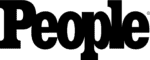 ---
Frequently Asked Questions
How do I get all of these products after purchase?
You will be immediately emailed the 1 Hour Freezer Prep digital files in a PDF format that you can save to your device and print. Use it directly on your tablet, phone, laptop, or desktop as an interactive PDF file and/or print it off. Some of our customers suggest laminating the prep sessions and placing them in a binder to have on hand.
In a follow up email, you will receive an invite to our "Freezer Foodies" Facebook group.
How much money does a prep session save?
A lot! But, don't take our word for it. Here's what Forbes.com says about your savings, "It is almost five times more expensive to order delivery from a restaurant than it is to cook at home. And if you're using a meal kit service as a shortcut to a home cooked meal, it's a bit more affordable, but still almost three times as expensive as cooking from scratch."
When you have a meal prepped and ready to go, you'll find yourself opting to eat at home more than ever! Not only that, you'll buy ingredients in bulk and look for ones on sale, saving you even more.
Are the recipes healthy?
These meals are much healthier for your family than eating out or buying prepackaged food at the store. That's because:
We strive to cook with as many whole food ingredients as possible. This means, for the most part, we cut out processed junk that includes yucky preservatives, additives, excess sodium, and excess sugar.
A John Hopkins study shows that people who cook their own food and eat at home regularly consume fewer calories, fat, and sugar than those who don't. Without changing anything other than cooking at home from scratch, you WILL be eating a healthier diet!
When you cook at home, you're in charge of what goes into your food. Feel free to cut back on fat, sugar, or sodium if you want.
You bet. We have included options on every recipe possible (with just a few exceptions) to make them either gluten-free or dairy-free, if they aren't already.
Nutrition Information
How many servings are in each freezer meal I prepare?
Each freezer meal yields 4-6 servings and sometimes more. It's easy to increase the number of servings if you add some extra veggies or meat, though.
Do the recipes actually taste good after freezing?
The recipes in our prep plans are our "best of the best" and ones that all ages enjoy. After freezer cooking for over a decade each, we have a high standard of what a great freezer meal is. These meals aren't just good; they TASTE FRESH. We have personally created, taste tested, and tweaked hundreds of freezer meals over the years. This collection of recipes are delicious enough to make again and again.
Do the meals have to be frozen or can I eat them right after I prep them?
Every meal can be frozen for later or enjoyed fresh now!
If you want to eat a meal fresh (rather than freeze it), you'll find the cooking instructions in the individual recipes. We also made a note of fresh ingredients you'll need on hand, so you know how to cook it from fresh.
So, feel free to throw several in the refrigerator to use in the next few days and the rest in the freezer for a later date.
Do I have to print it out or will the prep session work from my phone/computer?
It's totally up to you! We personally find it easier to have the session printed out, but it's definitely not required. If you want to save on printing, you could just print the labels and use your device for everything else.
We've also designed this in a way that it works fine for a black and white printer.
How are the prep sessions different than what you share in your cookbooks and website?
Nowhere else do we have a resource like this--one that includes step-by-step instructions to stock your freezer with multiple meals at once, a complete shopping list for all recipes, and completed printable freezer labels. Everything is neatly designed for you to print and use again and again.
We've also had a testing team meticulously work through our sessions to make sure every step makes sense and that we've organized all of the information in the best way possible.
What kitchen equipment do I need to make these meals?
Every prep session has a specific equipment list, but here are some of the frequently asked questions we get.
What cooking methods do you use?
You'll cook most of your meals on the stovetop or in the oven. However, we do have some recipes specifically for the slow cooker or a grill. For slow cooker recipes, we always link to an Instant Pot version and sometimes a stove/oven option. For grilling recipes, we link to a stove/oven option.
For freezer meal storage, we mainly recommend using BPA-free, snap top (NOT zip top) 1 gallon freezer bags . For some recipes, you'll need glass or metal 8x8 or 9x9 inch square casserole dishes. You can see all our equipment recommendations in our Amazon Store.
Amazon Store
Do I need a deep freezer?
You do not need a deep freezer for these prep sessions, although it's helpful to invest in a secondary freezer eventually if you want to stockpile meals for your family. A deep freezer will keep meals frozen solid longer, which means your meals will last longer in the freezer (6+ months). A regular freezer works fine (up to 3 months is optimal storage time) as long as you keep it at 0°F and store your meals in the back.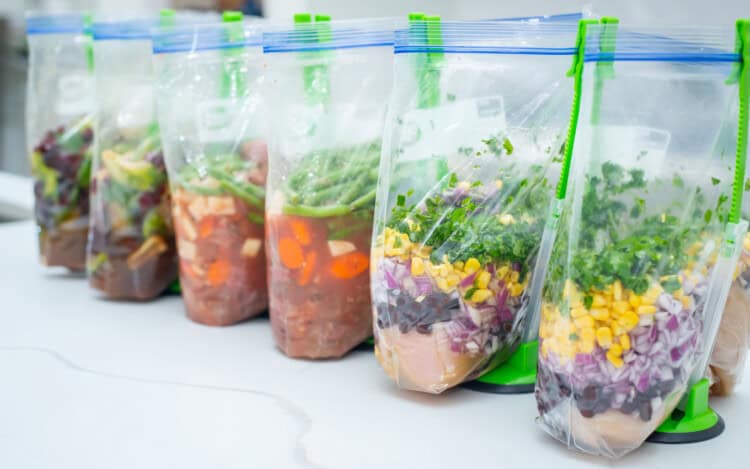 Happy Bellies Guaranteed!
We're so confident you'll love our prep plans that we'll refund your money if you aren't satisfied.
There's no reason not to try!
PERMISSIONS FOR USE POLICY: Each digital product purchase/download is intended to be used by ONE person/family. We ask that you buy one copy for each additional person/family who will use it. You also may not resell or redistribute our e-products in any form. Thank you for supporting our small business!