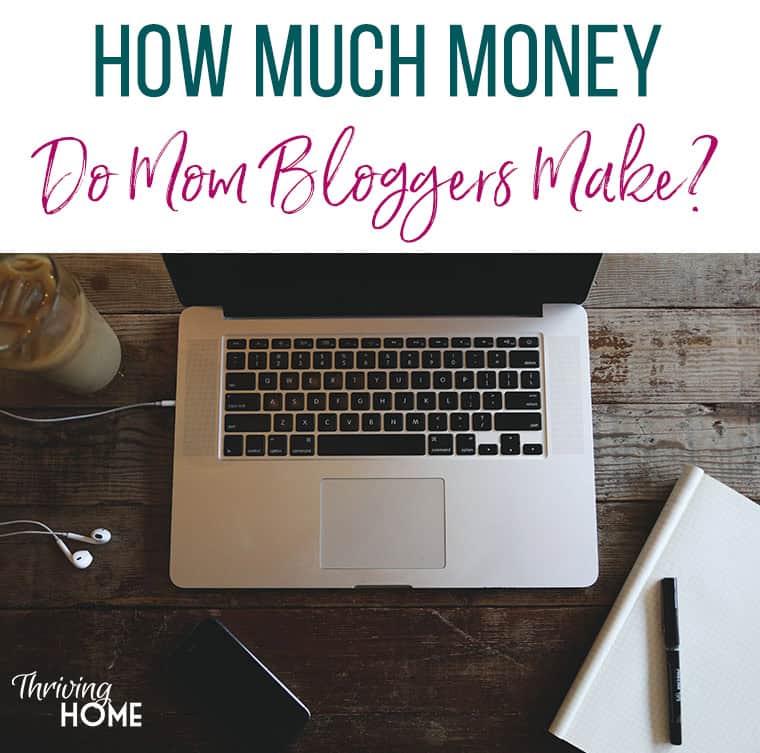 Want to start making money on your own mom blog? Get started here now!
I admit I googled "How much money do mom blogs make?" a few different times when we first started Thriving Home. You see Polly and I knew from the beginning that we wanted to build a business from our blogging hobby. But, I was skeptical that it was even possible. I wanted proof. Unfortunately, not much proof existed on the internet in 2011 to answer my question, however.
Since then, there is so much more information available about how much money mom blogs make. In fact, some bloggers we admire greatly now publish their monthly income reports for the world to see. The first time I saw this, my jaw dropped. I felt like I was looking into these bloggers' underwear drawers. But, this information is so incredibly helpful! Seeing how different bloggers are making their money spawns new business ideas and learning how much they actually make has given us a "can do" spirit. Check out these bloggers' income reports, if you're interested: Pinch of Yum's income reports and Just A Girl and A Blog income reports. And Amy Lynn Andrews put together an entire Pinterest board with bloggers' income reports here!
Back to the question at hand, though. The short answer is this: the amount of money mom bloggers make is different for every single one. Isn't that frustrating to hear? But, it's really true. Every blogger has to decide over time what she has to offer readers and what income sources work best for her own platform. We've tried quite a few revenue streams ourselves over the years and will share specific ideas with you later in the week (click here for that post). Of course, we continue to experiment, learn, and grow.
To leave you perhaps a bit more appeased about today's question, though, I thought I'd open up our own underwear drawer for you. (Nah, you don't want to see that. Trust me.) Actually, I want to show you an example of what our income/expenses look like.  Read more
https://thrivinghomeblog.com/wp-content/uploads/2015/04/How-much-money-do-mom-bloggers-make.jpg
753
760
Rachel Tiemeyer
https://thrivinghomeblog.com/wp-content/uploads/2019/10/thrivinglogo.png
Rachel Tiemeyer
2015-04-28 05:53:57
2020-11-13 06:51:28
Blogging Basics: How Much Money Do Mom Bloggers Make?