These are our favorite 20 most well-tested, freezable dinner recipes when it comes to getting a good meal on the table. Not only are these make ahead meals family-friendly, but they are also made with mostly real food ingredients that you can feel good about.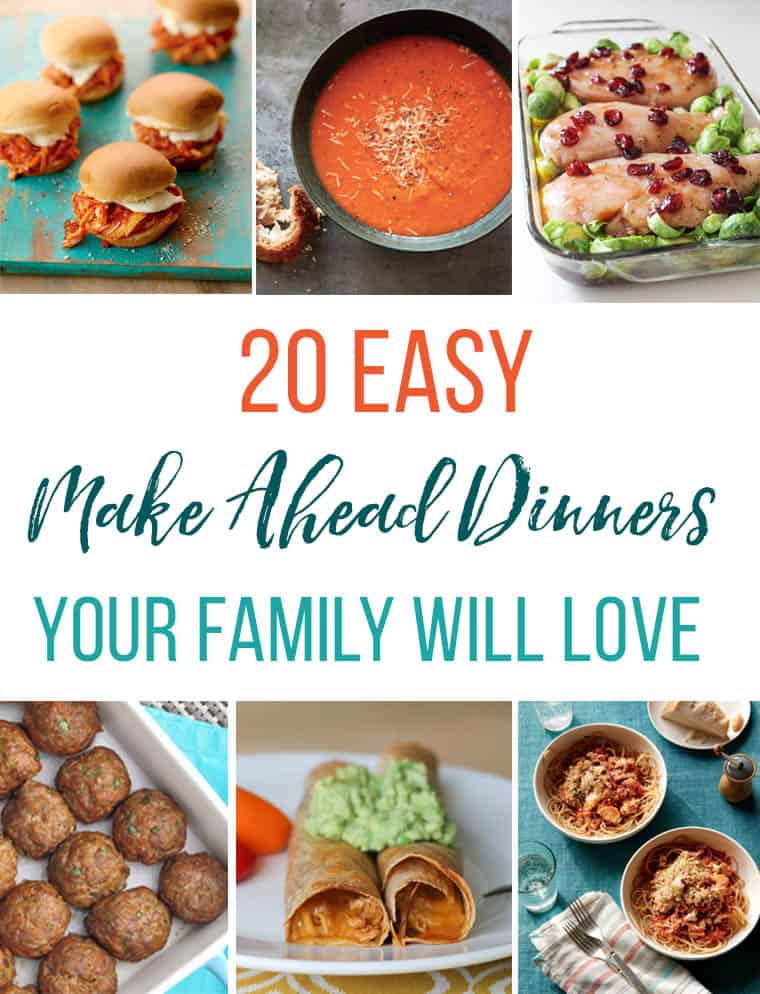 It's hard to find simple meals that please all ages and aren't filled with processed junk. I'm here to help!
As a working mom of three who spends my evenings running around to kid practices now, I still want to make dinner at home a priority. These 20 easy, make ahead dinners have saved the day many times over.
All of these recipes include freezer meal instructions, which simply means you can prep ahead, freeze, and cook them when ready.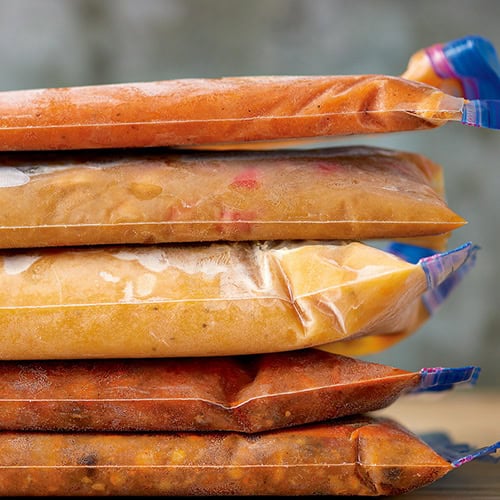 Here are 3 ideas for how to make your life smoother by prepping these dinners ahead and using your freezer:
1) Double Up: Make one of these recipes tonight and freeze another for later.
2) Prep on the Weekend: Make a few of these over the weekend to freeze and have on hand.
3) Cook with Friends: Gather some friends and throw a Freezer Party and stock each other's freezer just in time for the school days ahead!
Be sure to grab our cookbook for 75+ more thoroughly tested make-ahead meals that your family will love! Take a peek at what to expect. You won't believe all of these healthy, family-friendly meals can be frozen for later.
Which one of these 20 easy, make ahead dinners sound good to you? Let us know in the comments!
20 Easy, Make Ahead Dinners That Your Family Will Love
The classic Chicken Parmesan is made easier by serving it on a slider roll. With less than four ingredients, you'll have this on the table in no time.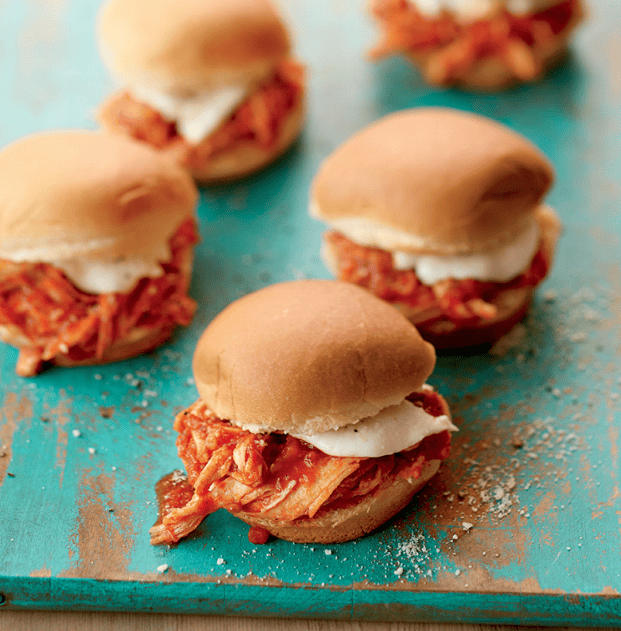 This 30 minute meal has been a staple in our house for years. Perfect every time. Serve over whole grain spaghetti or as Meatball Subs.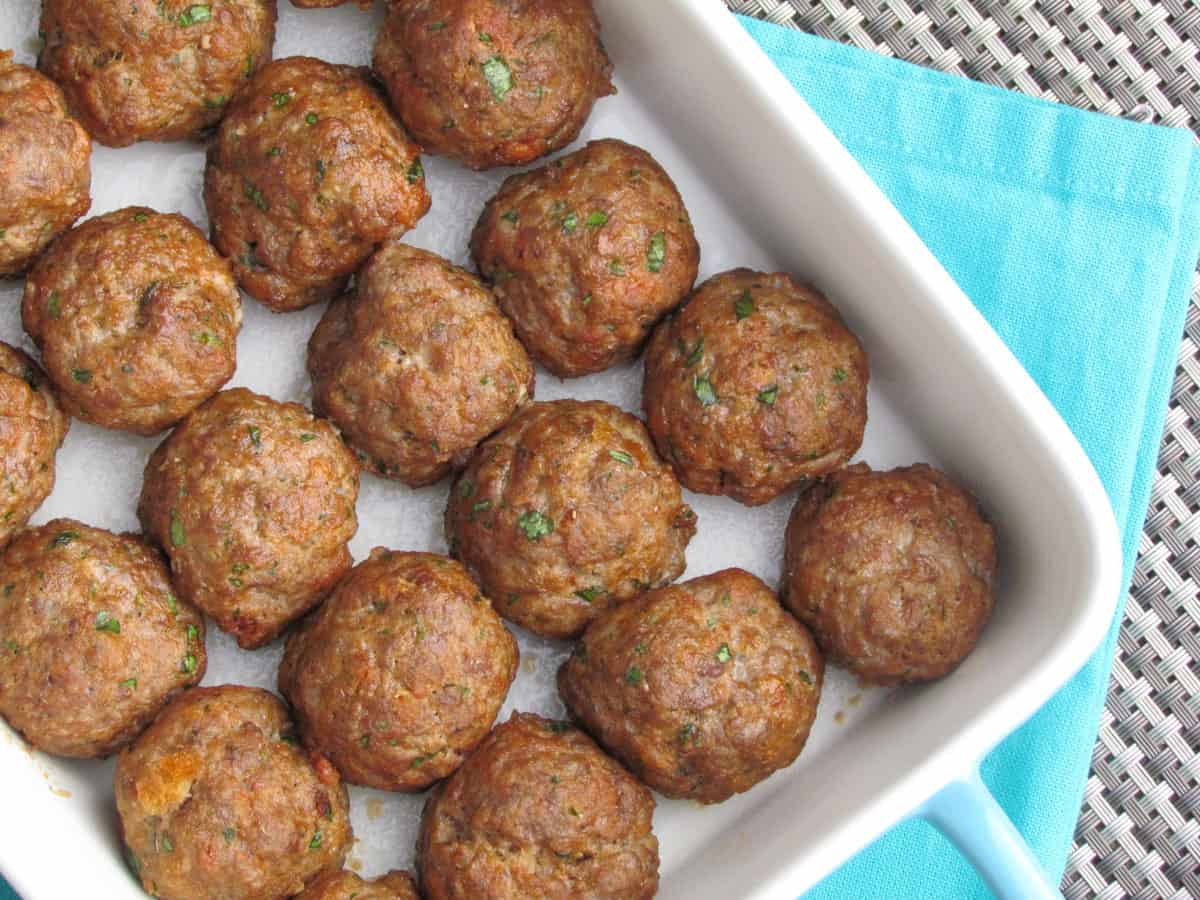 This fake-out lasagna is very easy to make, super filling, and freezer friendly. My kids love this meal!
Here's our most popular recipe on the blog of all time! This casserole takes minutes to throw together and only a few ingredients. You'll see why others love it.
These cheesy chicken and black bean enchiladas are the perfect meal idea for large groups or a family dinner. With the chicken, beans, vegetables, and whole wheat tortillas, you're getting some great lean protein, fiber, vitamins and minerals.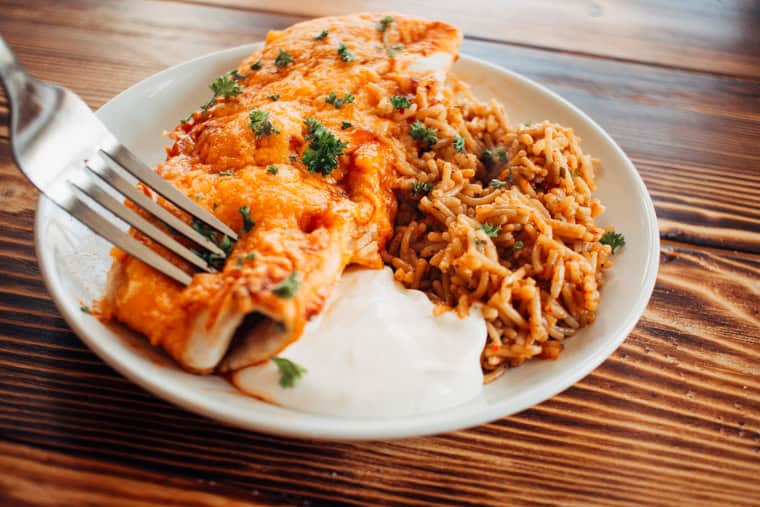 Don't feel like eating out? Make this simple soup, grilled cheese sandwiches, and you'll feel like you are at a restaurant.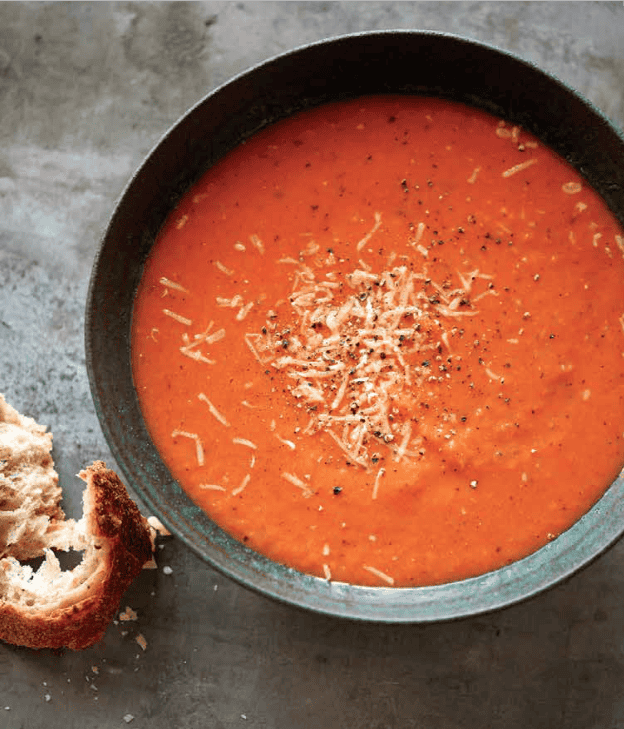 Skip the messy dredging and breading process of most chicken tender recipes with this easy shake-and-bake one. The oven-fried method produces a crispy, yet healthy version that rivals any deep-fried nugget.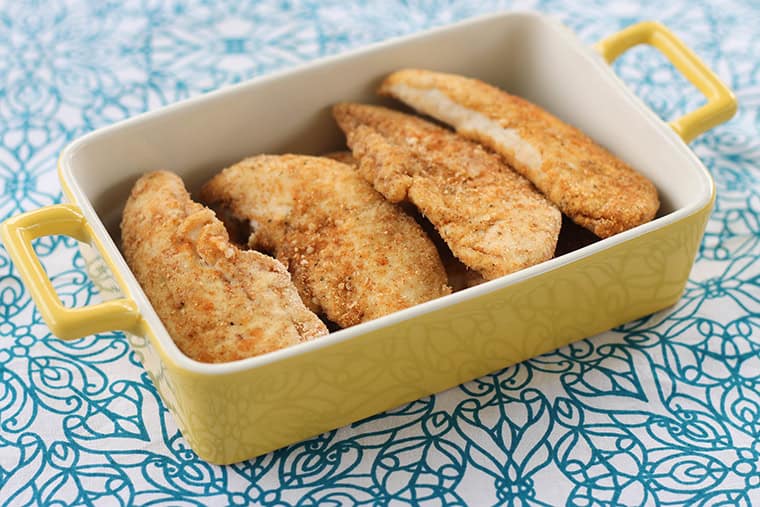 These Southwest Chicken Burrito Bowls proved to be an entire family pleaser, especially because it is a pick-and-choose what goes in your bowl recipe. Not only did it taste delicious, but this meal is so simple to pull together and double to freeze for later.
On top of Cream Cheesy Mashed Sweet Potatoes, this roast has the best flavor. In fact, one kid I know took one bite and declared "this is better than candy!" True story.
These miniature patties of goodness fit every value I have for a family meal: Tasty? Check. Kids like them? Check. Easy to make? Check. Healthy? Check. Freezable? Check.
This casserole won my husband's heart over when we were dating. Well, I think our relationship has a bit more depth than that…but he did love Cheesy Chicken Casserole then and still asks for it today 17 happily-married years later!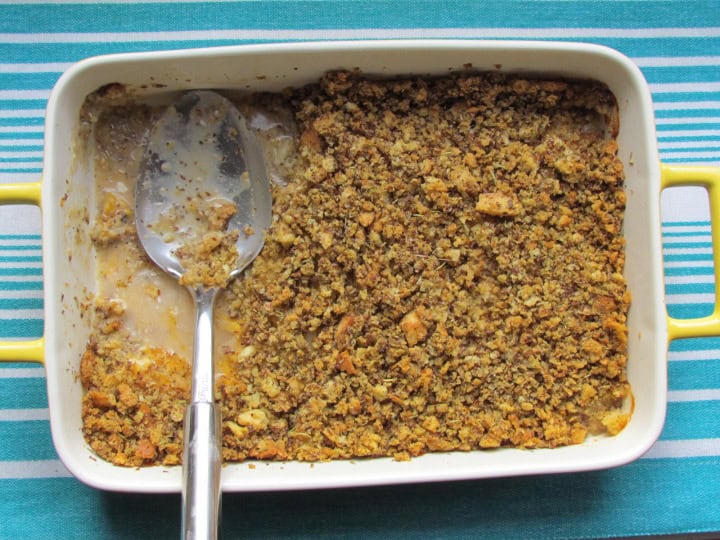 Because the pesto has some olive oil and other veggies, it brings some extra moisture and tenderness to this burger. Texture and flavor = nom nom.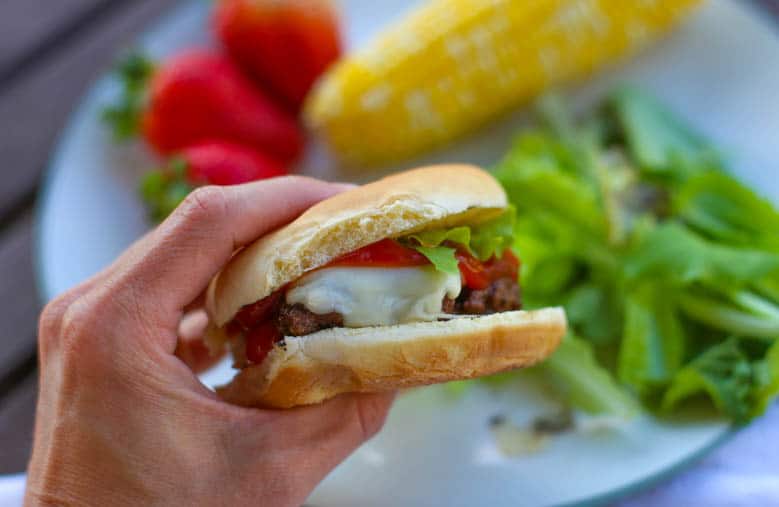 This can be whipped up in no time. Serve on top of Fried Rice with Sweet Soy Sauce and you'll have dinner perfection.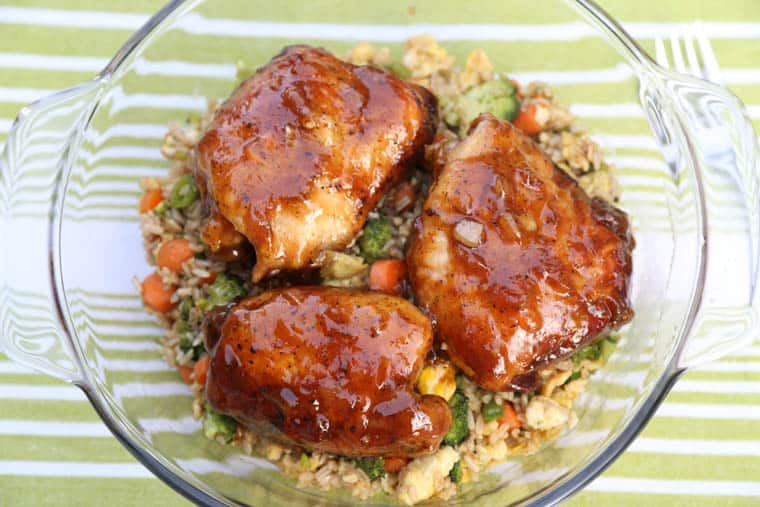 These are family-tested and kid-approved. Make these for your next dinner party and you'll have a home run.

These salty-sweet sandwiches are cheap and easy to make in mass quantity. Adults love them. Kids love them. Everyone loves them. I can't tell you how many times I have been asked for this recipe.
This recipe makes a TON. Families love the hearty, beefy, cheesy pasta. Serve it with some garlic bread and a salad and you've got a great meal that will feed an army (and leave leftovers for the next night). You could also assemble this pasta, divide it into two 8×8 pans, bake one, and freeze the other. It makes a GREAT freezer meal. Just be sure to undercook the noodles a tad if you're going to freeze it.
These bad boys cook in the slow cooker which is great in the summer because you're keeping your kitchen cool. The magic to this easy freezer meal is in the homemade BBQ sauce. It's a great recipe for a crowd too!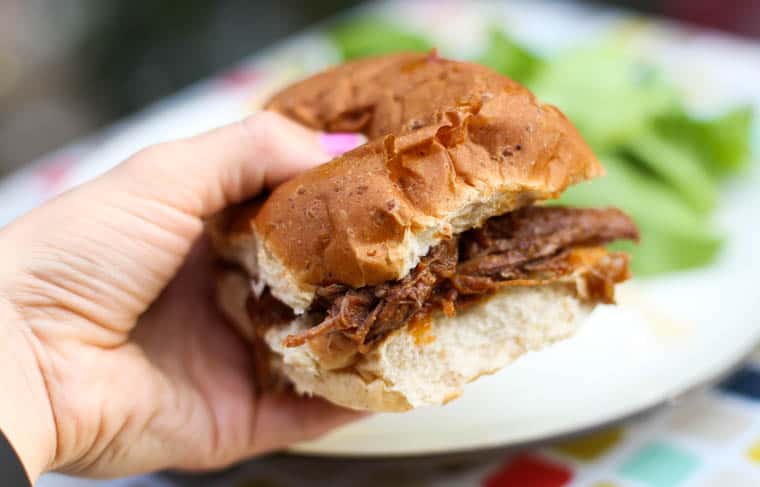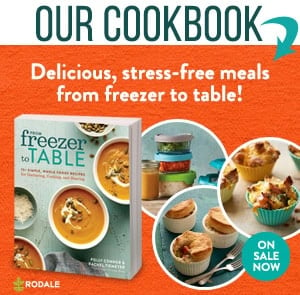 Here's a fun twist on pizza that's actually on our blog and in our cookbook: Freezer-Friendly English Muffin Pizzas! Kids have fun assembling these and they make a perfect last minute meal to pop out of the freezer when you're in need of a quick meal.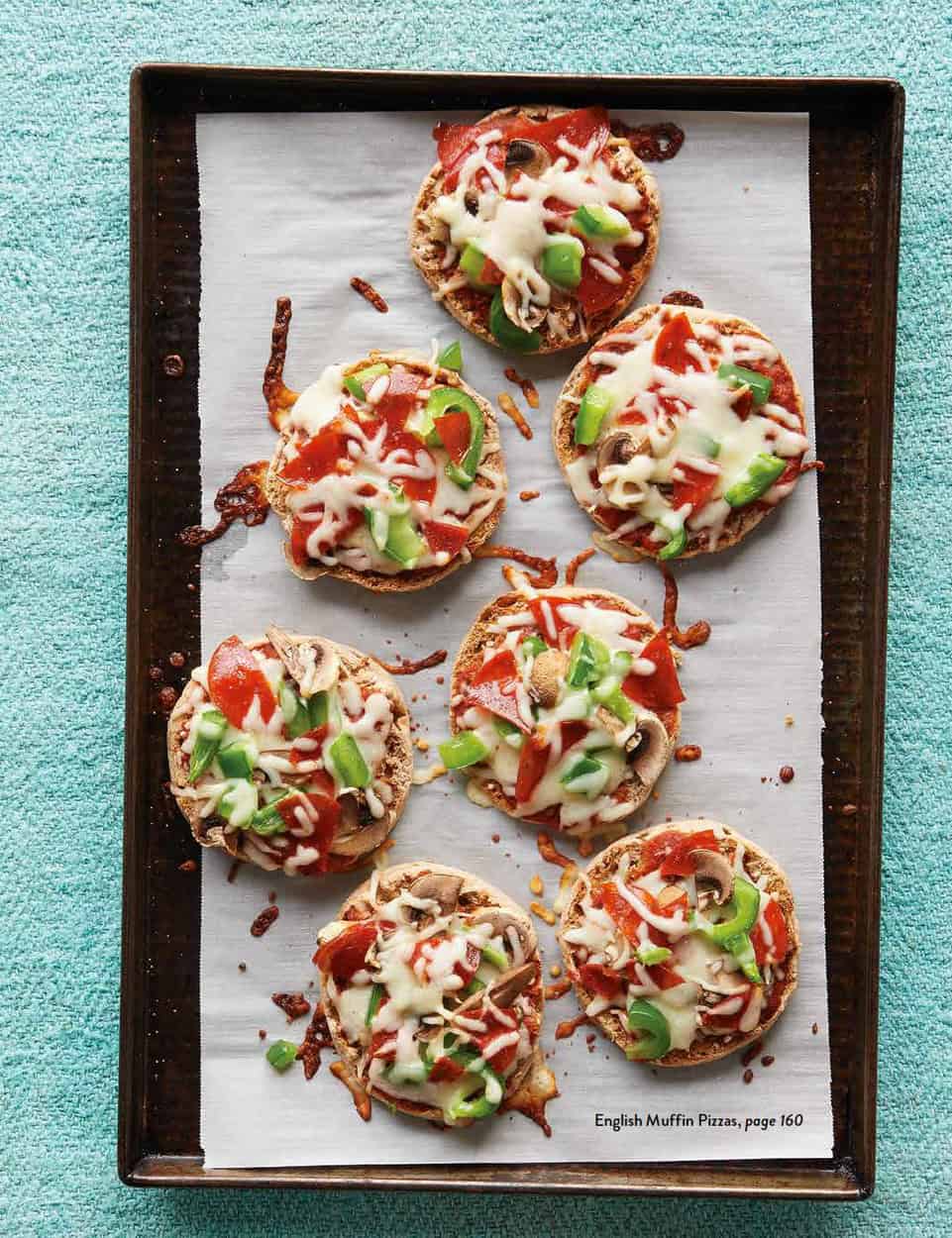 Here is a vegetarian freezer meal option that you'll love. Use up those veggies in the fridge or freezer and make a huge batch of this Fried Rice with Sweet Soy Sauce. It freezes beautifully!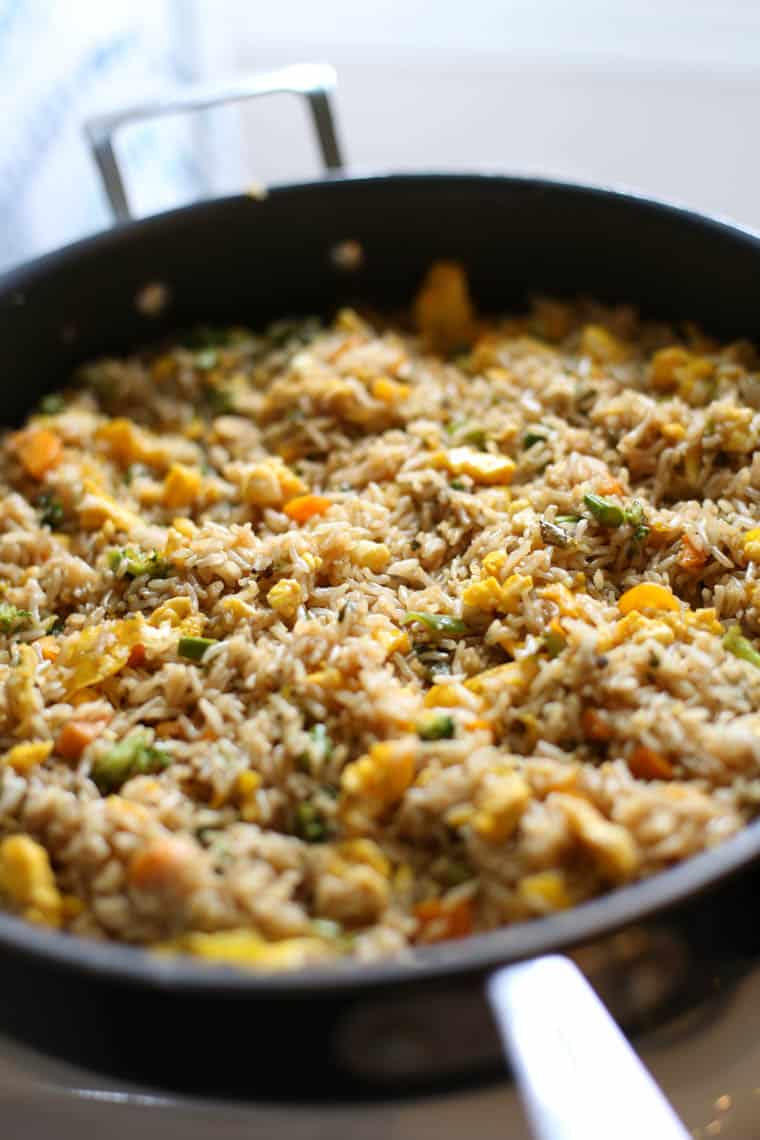 This freezer friendly pork tenderloin recipe is a no-fail freezer meal. We've been making this on weeknights or to serve at holidays for over a decade. It's that versatile. Either bake this is for about 20 minutes or use the 7-6-5 method when cooking it on the grill.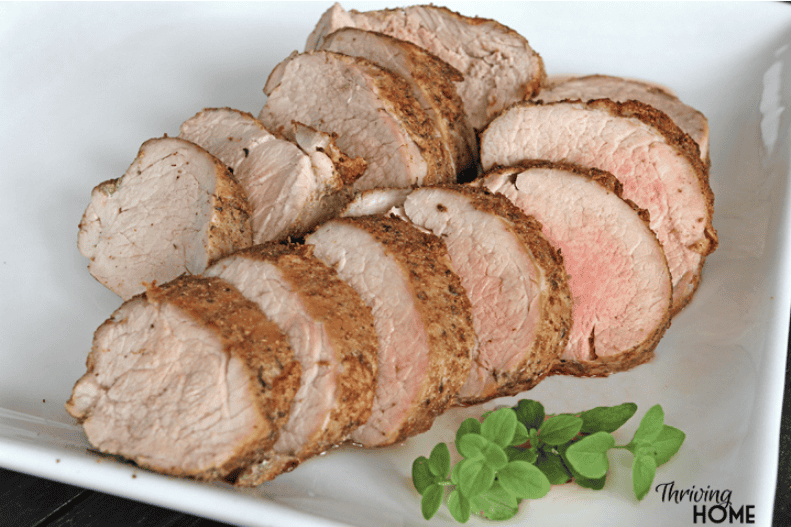 The delicious combination of the tangy balsamic with the sweet maple syrup and cranberries will make this chicken dish a family favorite.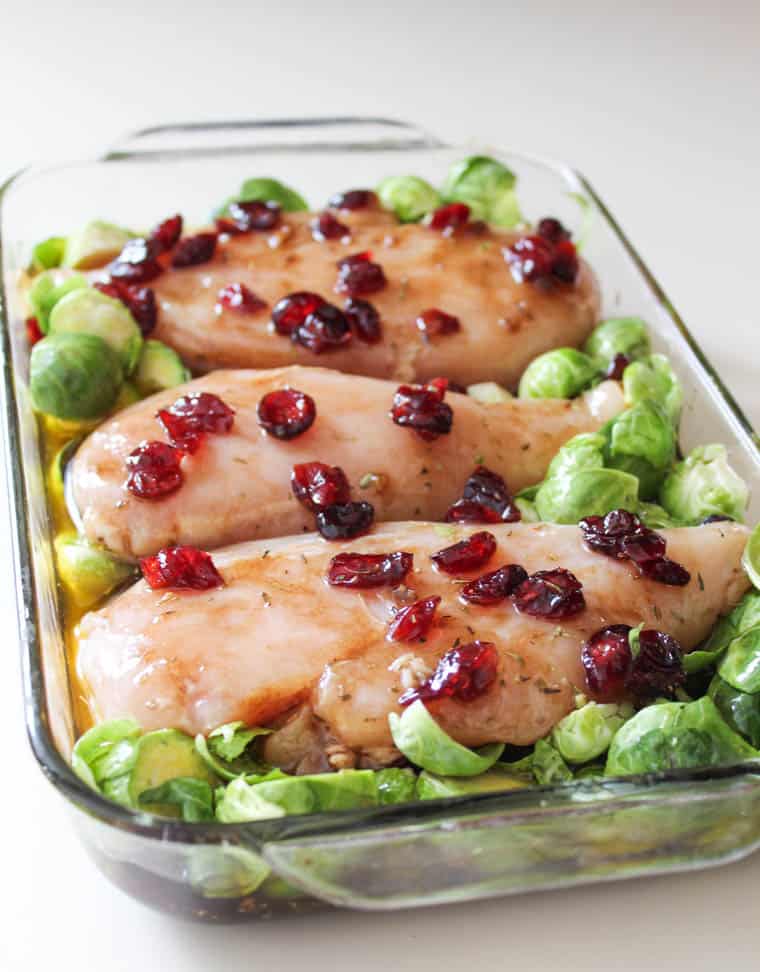 Want to Stock Your Freezer with 6 Meals in 1 Hour?
Try our SUPER POPULAR 1 Hour Freezer Prep sessions. We give you everything you need to throw together 6 delicious, family-sized freezer meals in just 1 hour! Anyone can do it with our simple instructions, organized shopping list, and pre-filled out freezer labels.
https://thrivinghomeblog.com/wp-content/uploads/2018/08/Screen-Shot-2018-08-02-at-6.17.43-AM.png
631
621
Rachel Tiemeyer
https://thrivinghomeblog.com/wp-content/uploads/2019/10/thrivinglogo.png
Rachel Tiemeyer
2018-08-15 00:15:00
2021-01-07 14:18:13
20 Easy, Make Ahead Dinners For All Ages