'Tis the Season…to Not Keep Up with Life
Updated: 11/13/20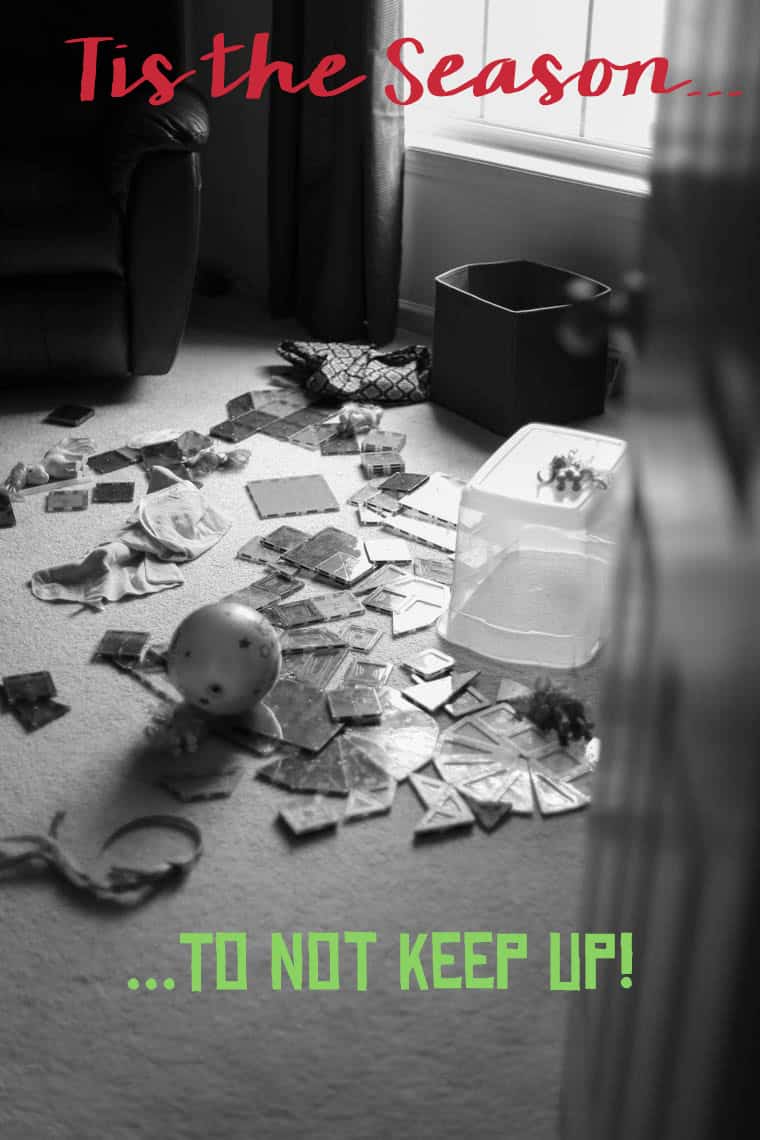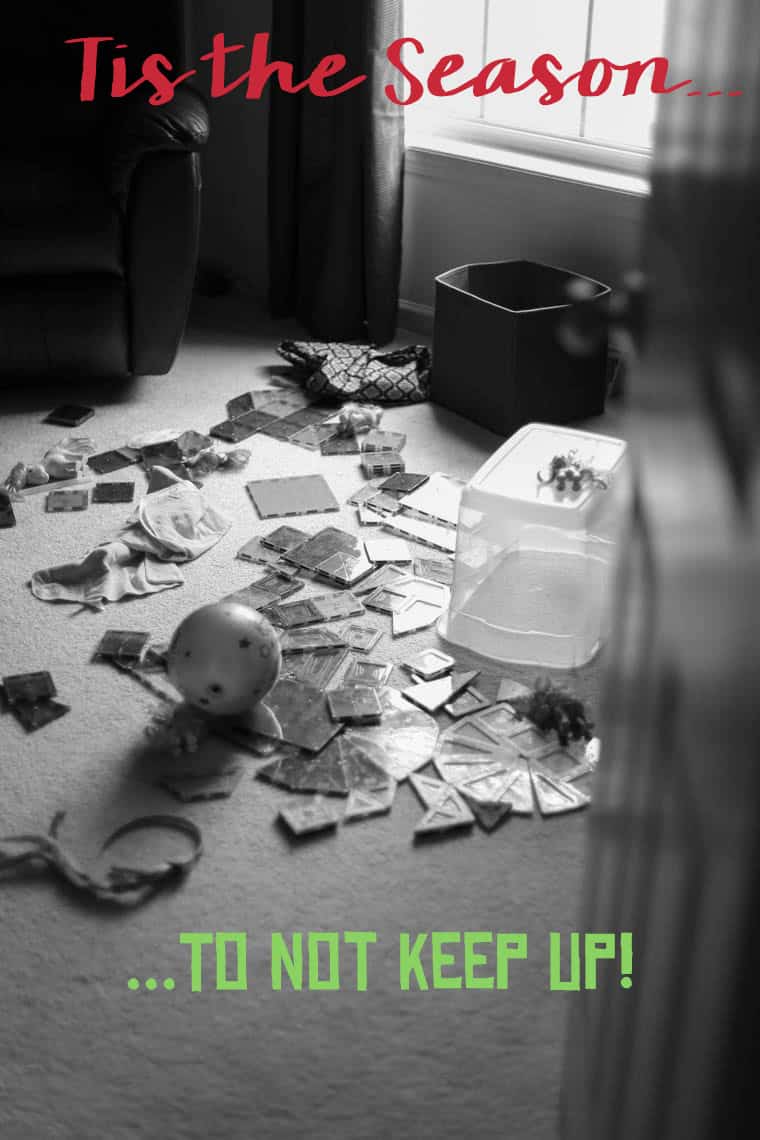 I like a clean home.
Not a spotless clean but a tidy clean.
My home is far from perfect or clutter-free but I always felt like I had somewhat of a handle on things. I'm just a person who is usually on top of things. However, since my third child was born, I feel like I'm constantly one step behind…in everything!
I can't seem to stay on top of laundry. Phone calls and texts often go unreturned. The carpet is vacuumed less and please keep your eyes up if you are using one of our bathrooms. The mail sits for days before being opened. I'm pretty sure it was a good three months before I changed my daughter's sheets.  Probably more than that if I'm honest. The garden has been close to neglected, just like the inside of my car. I totally forgot to schedule my three year old's well-check appointment and I feel like I live in a constant state of clutter and dust bunnies.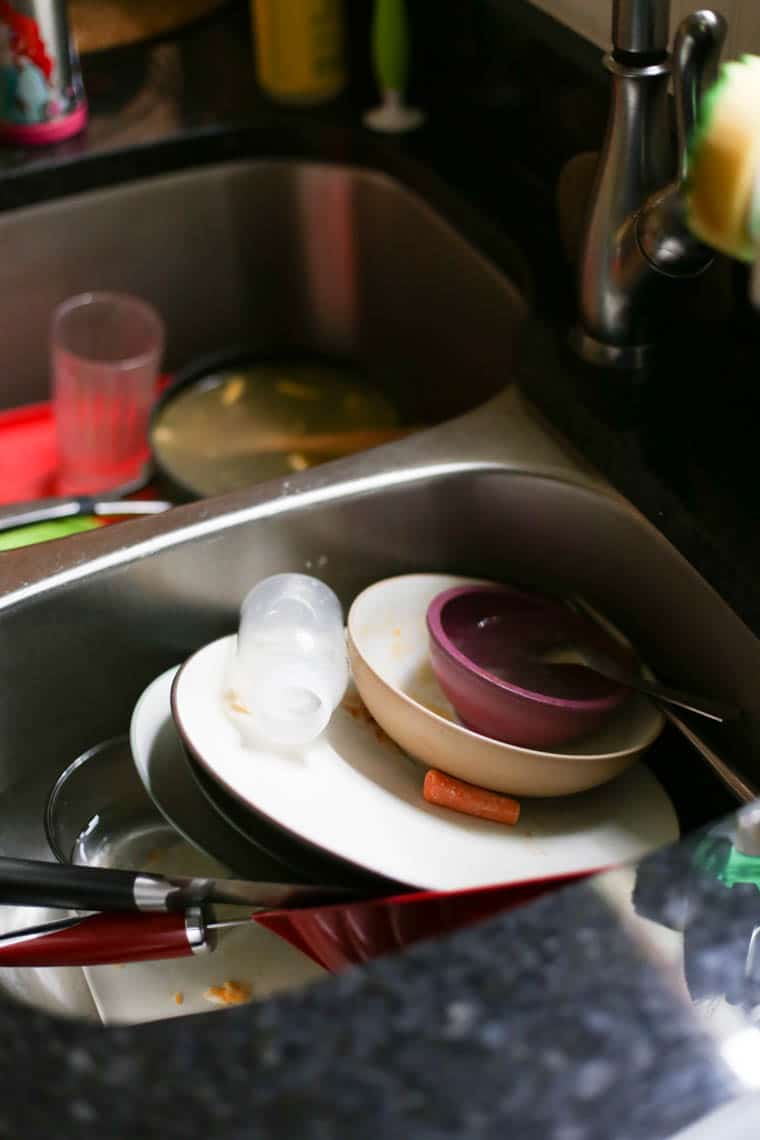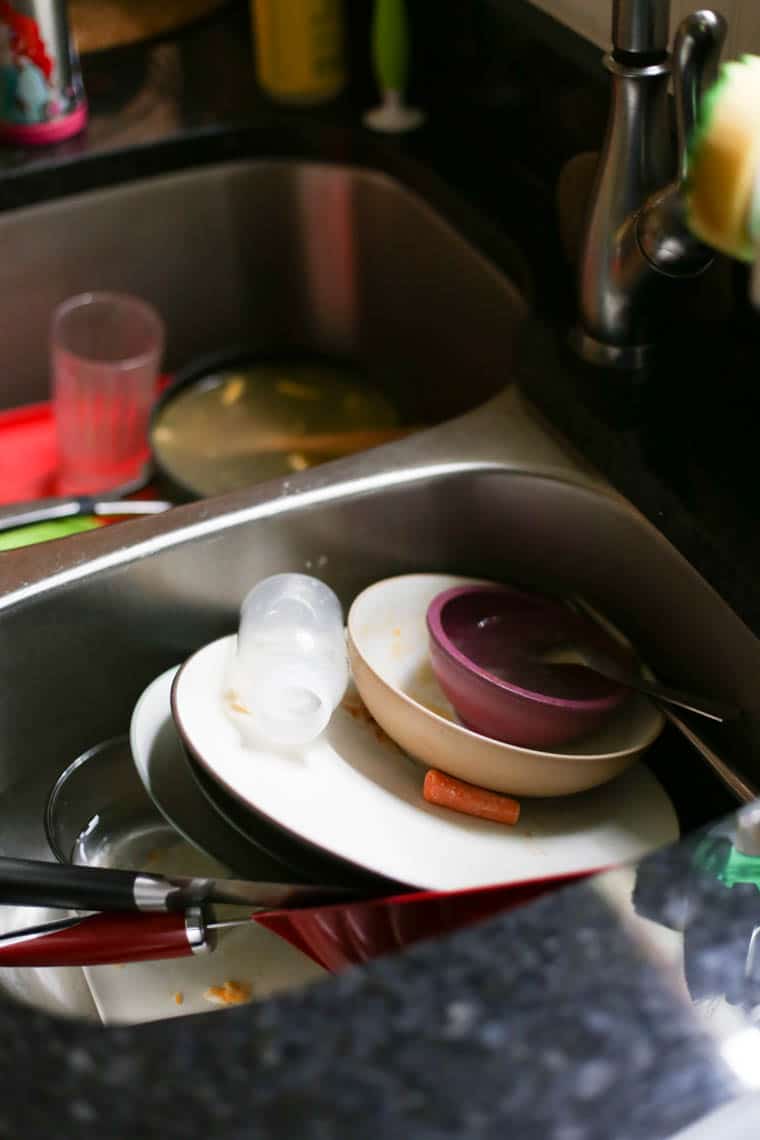 I just can't find the time or energy to keep up–with life!
A few days ago, as I was lamenting to my mom about the state of our partially barren, weed ridden yard, she said something that really stuck with me.
She said, "Polly, this isn't a season of life where you should have a perfect yard."
Profound.
And she's right.
In that small moment, I was freed from expecting my yard to look like my retired neighbor's meticulously groomed yard. We are in different seasons of life and the one in which I find myself in does not allow for me to weed, water, seed or fertilize. And that's OK.
What I didn't realize was that the effects of my mother's statement reached much further than she intended it to. It's not just the yard that I need to be freed up from. It's pretty much everything in life.
I share this because I want to not only free myself up from unattainable expectations, but I want you to be freed up too.
Sweet momma, if you're like me and find yourself in the thick of raising little people, this isn't the time in life that rooms will be clean, beds will be made and closets will be organized.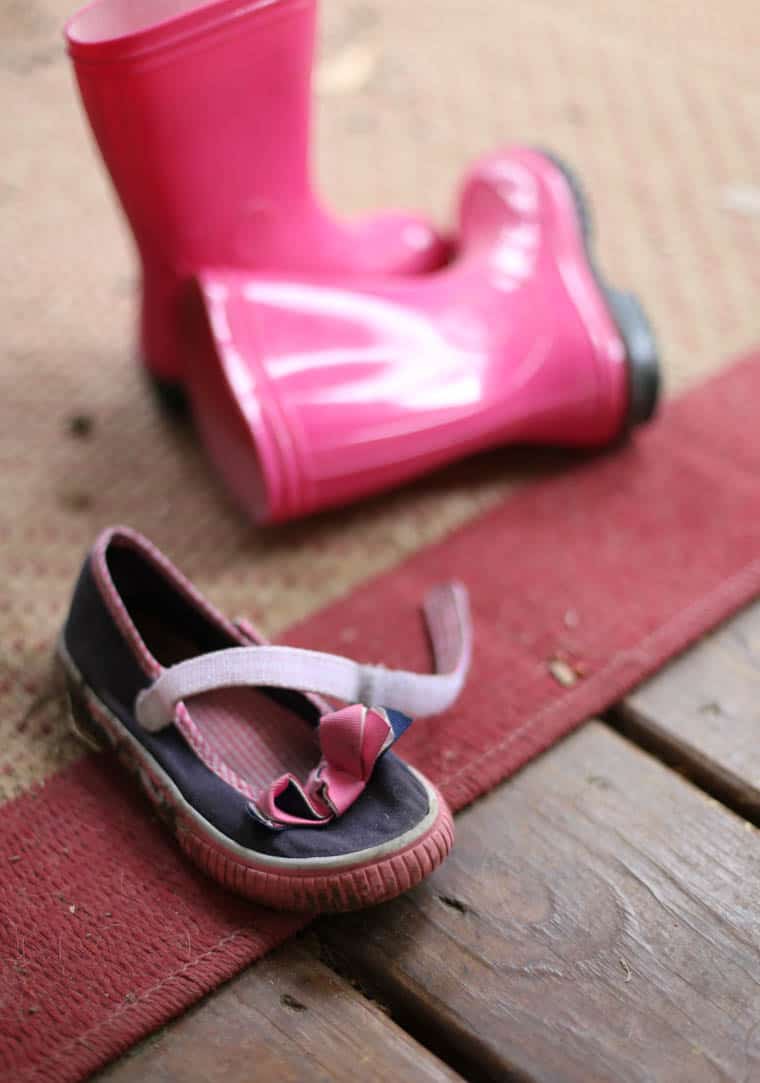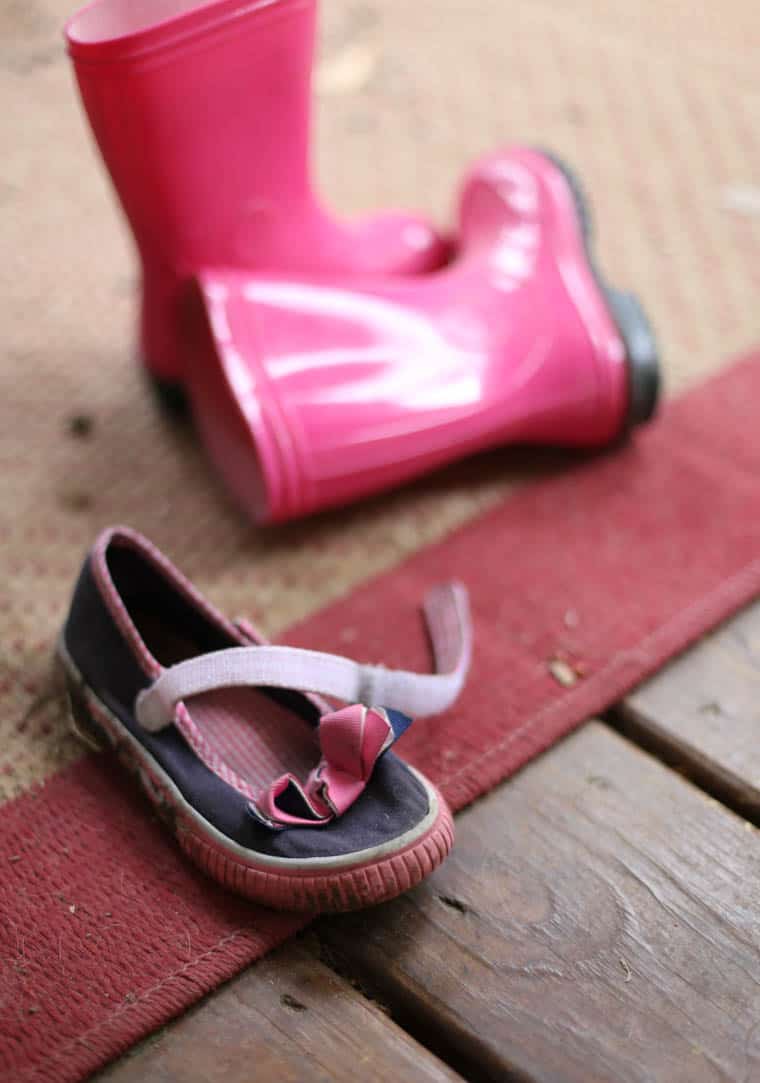 We are in a season where there will be a constant state of crumbs, mysterious sticky spots, hand prints on windows and permanent stains of clothes.
Clean laundry will remain unfolded for days and sometimes the trash won't get emptied until the smell declares a time for change.
Busy mama, it's a season where it's OK to say no. To almost everything. Even good things.
It's a season where date nights are rare, family outings are often more work than fun, grandparents are a necessity and alone time is almost non-existent.
The hard water stains in the tub are starting to look like art, the dust bunnies under the couch have started a colony and you might have a spider problem in the basement (or maybe that's just me–for your sake, I hope so).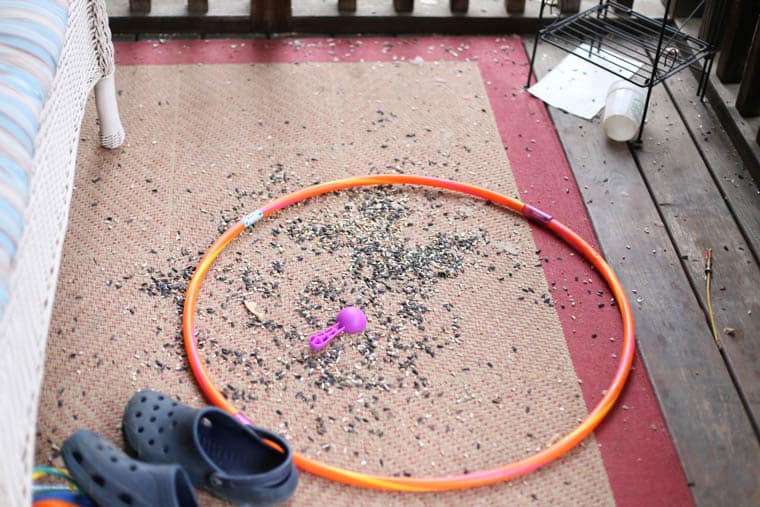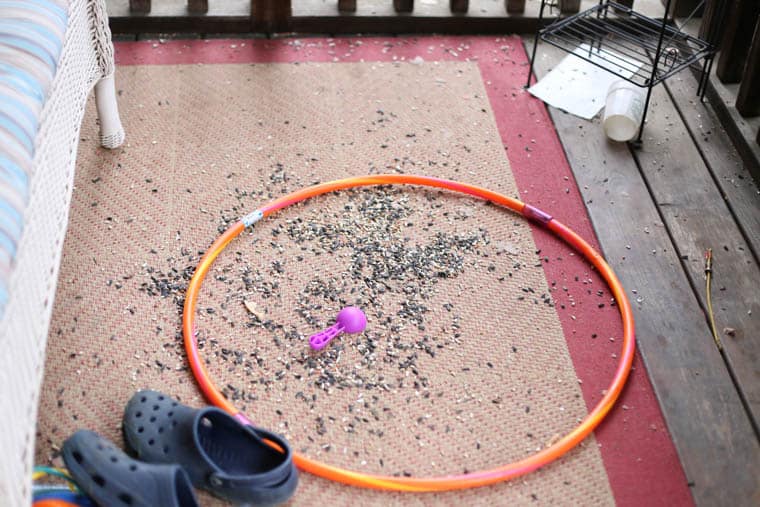 It's a season where both husband and wife need to identify as a team more than ever, love one another when they don't feel like it and give much grace to each another–especially in the middle of the night.
It's a season where children simply demand your time and attention almost 24/7, you're pretty much just napping through the night and unless you are willing to lay your agenda and expectations aside, you will find yourself in stress and with a strong case of the grumps.
It's OK to not keep up, dear momma.
Because when we are older, wiser and a bit more wrinkly, we will miss these days of having our plates so full that we couldn't keep up. When our kids have moved on, our homes are quiet and we actually can keep up with the yard, we are going to long for little feet to pound the grass down.
We are going to miss the little handprints that decorate our windows.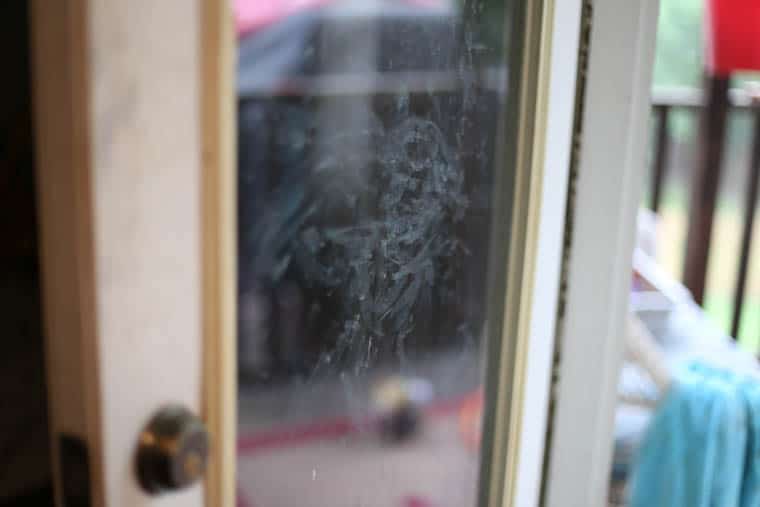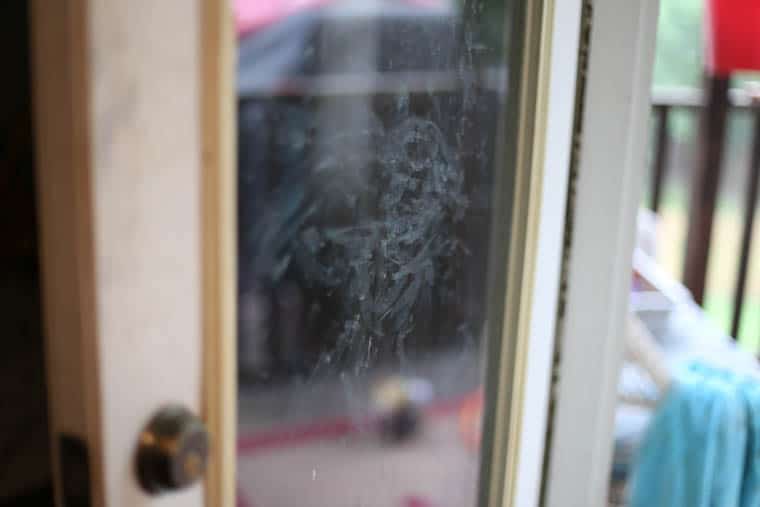 We are going to miss feeding squirrely children and the crumbs they leave behind.
This season of life is intense, but when put in perspective – so short. So momma friends, lets lay our expectations and pride aside. Lets soak up this season of life and all the crazy that comes with it. Lets embrace the mess, the clutter, the crumbs, the stains and the overall lack of order.
Cause true life is found when we die to ourselves–when we pour ourselves out, when we love fiercely and live in the present moment.
The yard can wait. It will always be there. But these messy little people, they won't.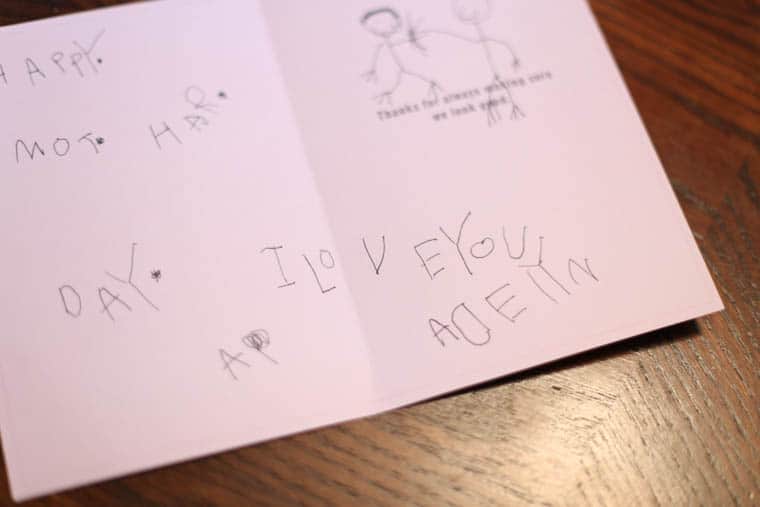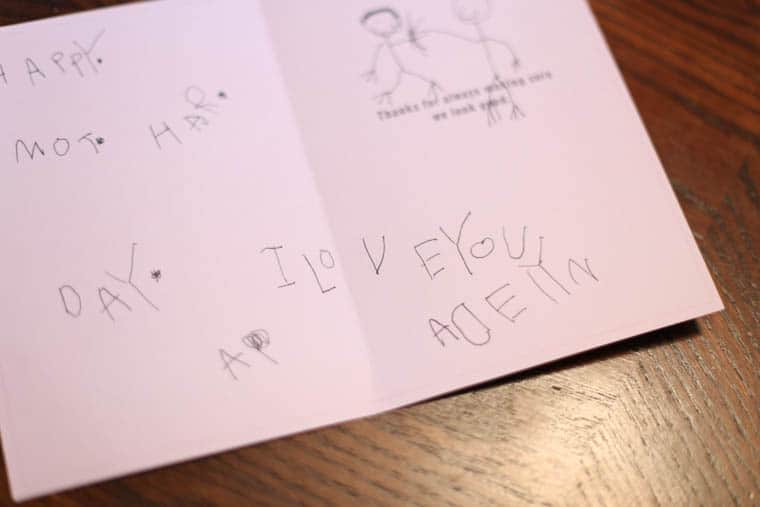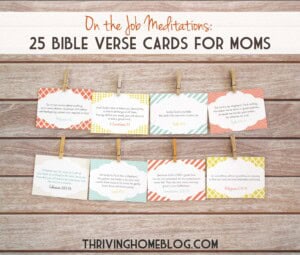 P.S. Don't leave without snagging a set of our On the Job Meditations for Moms: 25 Bible Verse Cards! 
Cards are 3.5 x 2.5 inches and come in a four-page PDF download that can be easily printed on standard, 8.5 x 11, card stock paper. Matching gift card is also included to make it even easier to give these cards away as a gift. For more information and copyright restrictions about these cards, check out our blog post about them.