8 Hy-Vee Hacks Every Parent Should Know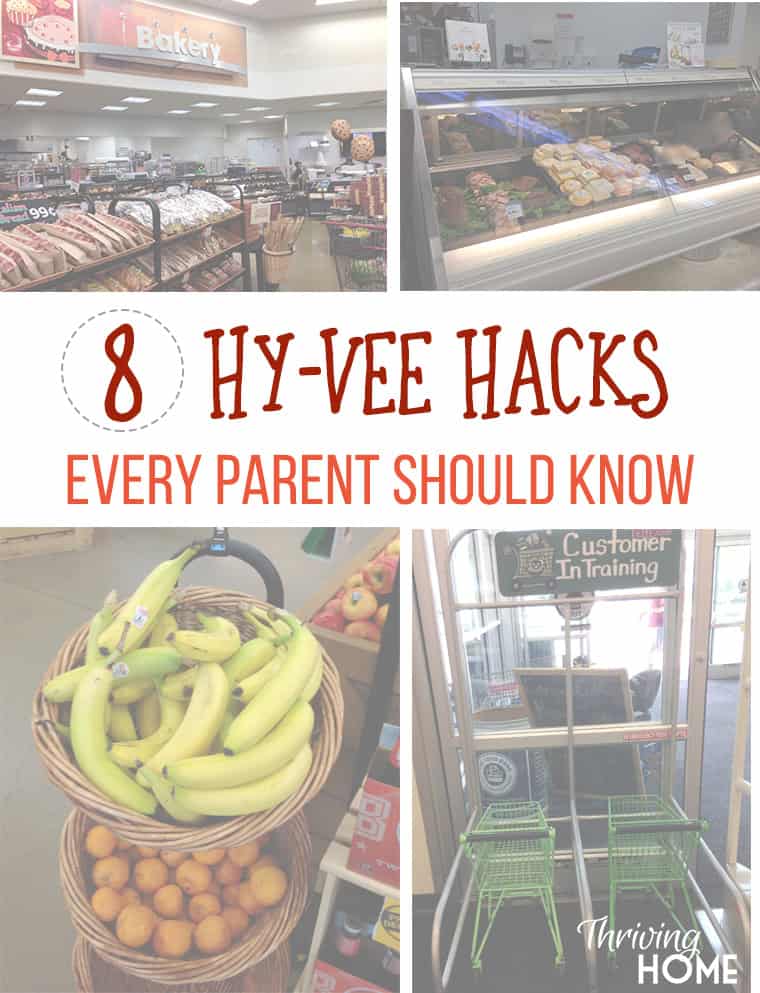 Sponsored by Hy-Vee (Columbia)
Many years ago when I started having children, I quickly realized that grocery shopping with small people in tow can be a nightmare. I knew I had to hit a small window of opportunity to get in and get out without major meltdowns. That's honestly why I started shopping at Hy-Vee. I learned over the years that there at least eight shopping hacks that made for the best grocery store trip ever with my kids.
Do you know all of these? Come with me, fellow parents, on a typical Hy-Vee trip and see what you may be missing…
1. Parking Perks
Let's start from the beginning, shall we? The kids are fresh and your window of opportunity has just begun..hurry!! Good thing the parking lot is not only easy to get in and out of (unlike Walmart's confusing maze of unending rows), but they also have convenient reserved parking for pregnant women and parents with babies. I love their love for new moms!
2. Race Through the Store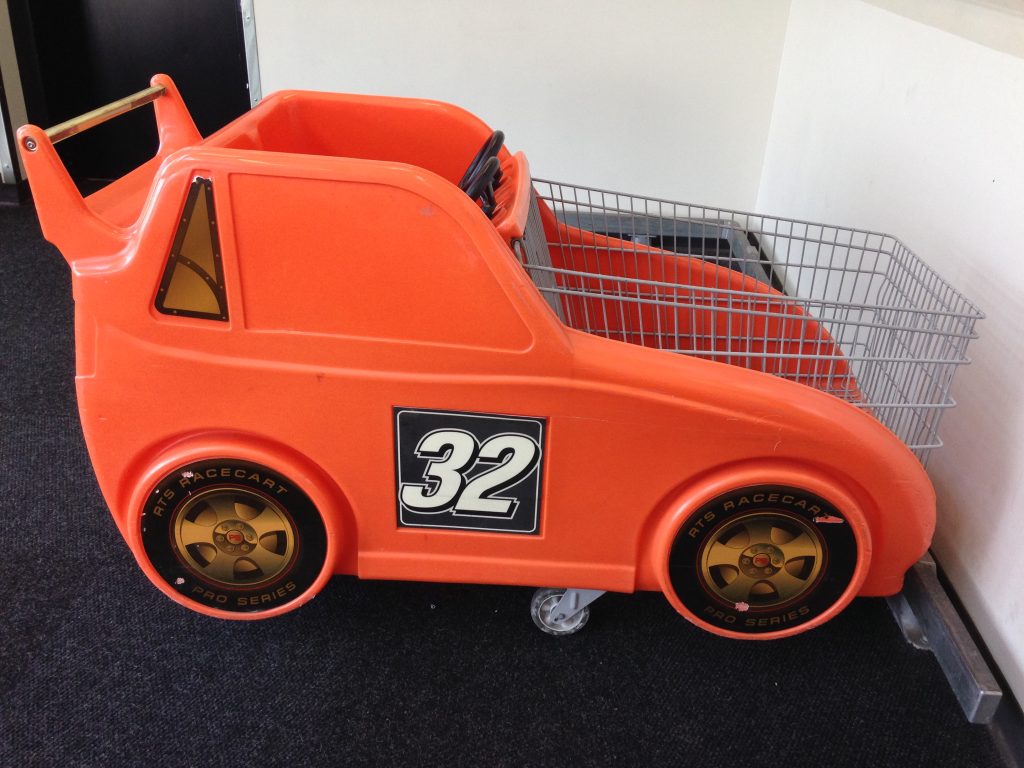 Now, as you enter the store, let the fun begin with some transportation options for the kiddos. At some stores, there are race car shopping carts that my 5-year-old and 7-year-old still insist on "driving". And many of the stores now have mini carts for the kid to push alongside you to be a helper. Both help keep the little peeps distracted and engaged along the way.
3. Go Bananas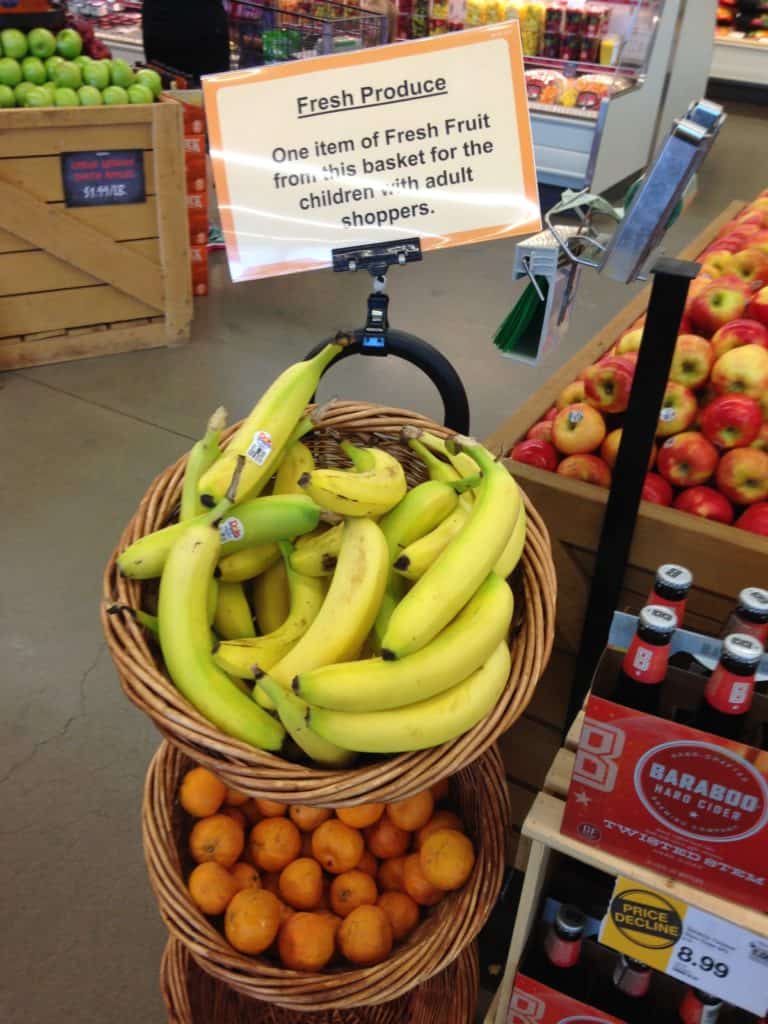 Congrats, you've made it into the store successfully without drama. Now, we're at the produce section, and it's time for the first snack stop: bananas! Did you know each of your children can have a free banana? Yep, help yourself and then pat yourself on the back for this awesome decision.
4. Say Cheese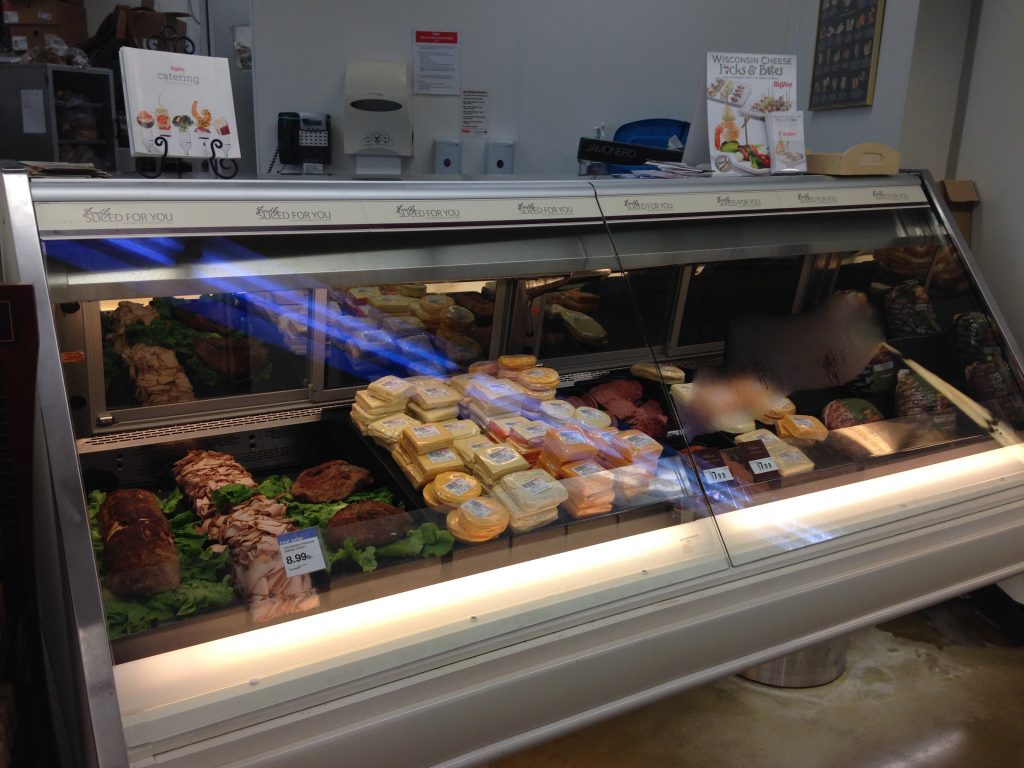 Banana has been downed and you're rolling up to the deli area. Be sure to swing by the counter and ask for a free cheese slice of your child's choosing. Shoot, we're getting close to hitting enough food groups now for this to count as lunch, no? Oh, that's just me?
5. Cookie for Your Monster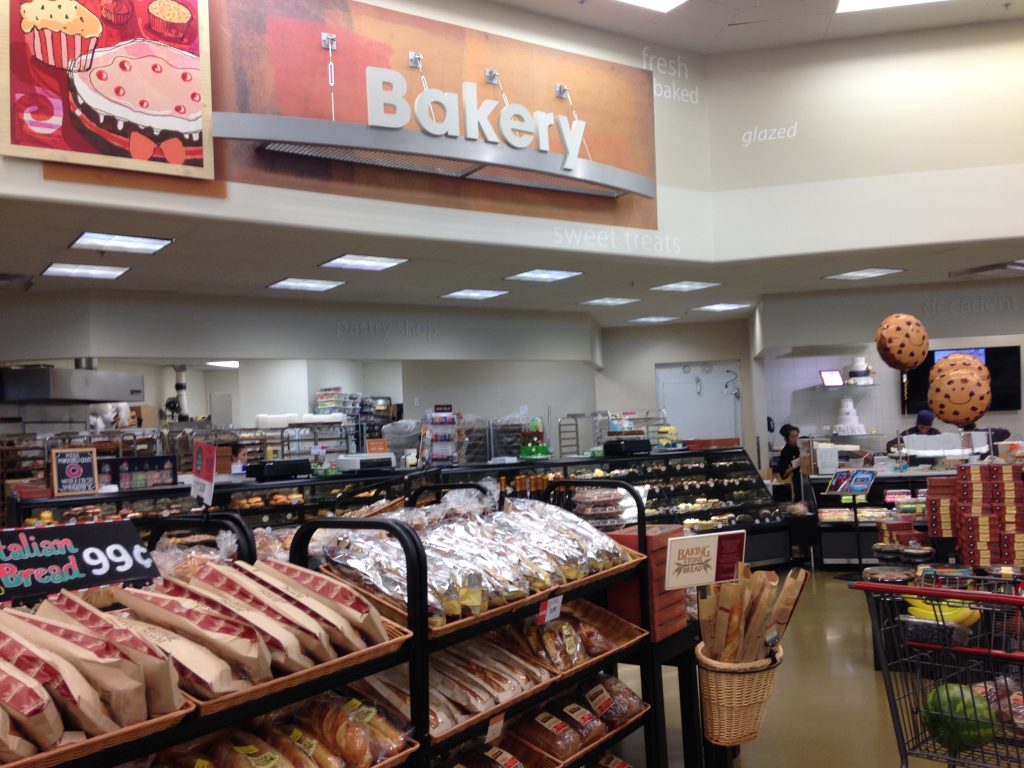 Have the kids had a fruit or vegetable? (Banana) Check. Protein-rich snack? (Cheese slice) Check. Then, by the time you've sauntered down to the bakery section and are 1/4 of the way through the store, it's time for dessert, right? Stop by the bakery counter for a free cookie from one of the nice staff. Your child will be busily munching on it for the next few aisles if you're lucky.
6. Last Stop, Floral Shop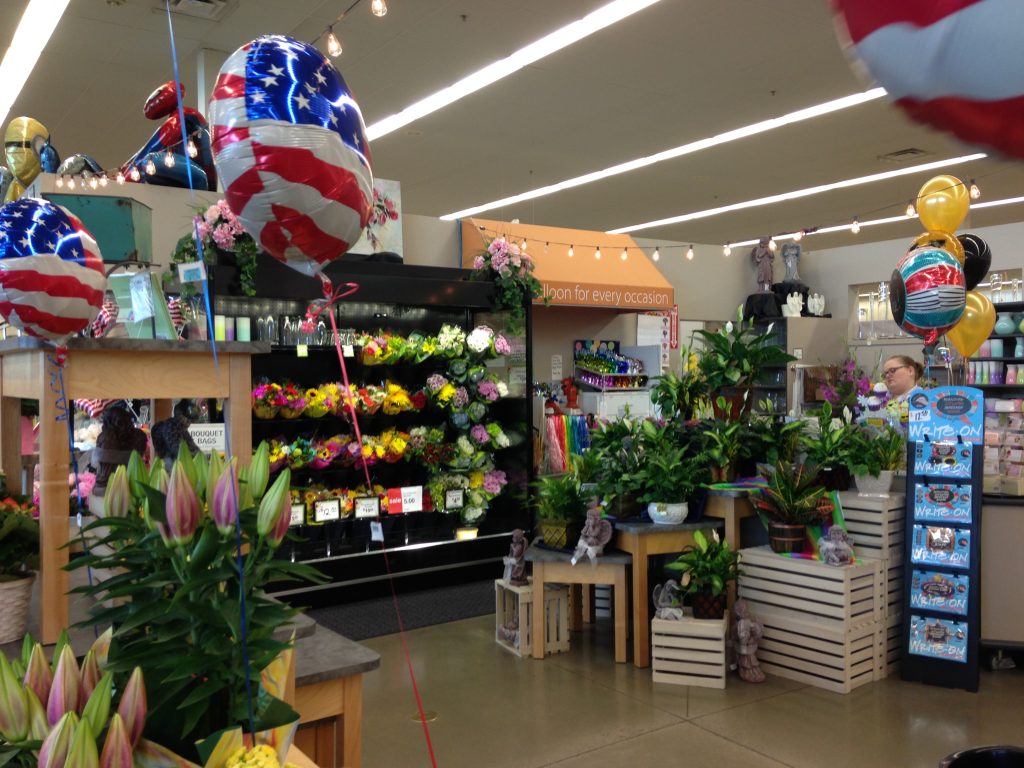 Ok, you made it through the aisles with nary a tantrum but here comes the check out line. (Nooooo.) Never fear, the floral department is near. Send your kiddo to the counter to ask sweetly for a balloon and they will return with a free one in hand! When my children were very little, I made this stop before the check out line to keep them busy. Now that they are bigger, I send them over on their own while I pay. My only suggestion is to "lose" the balloon once you're home. For some reason in our house, balloons = throw-down-knock-out-fights at home. But, under the spell of Hy-Vee magic, the balloon works wonders for their behavior in the store.
7. Short Lines
Hy-Vee obviously know my heart's greatest desire by this point–to get the heck out of there as fast as possible! Three words, friends: Short. Check-out. Lines. I've timed my wait at Walmart to be at least 20 minutes on more than one occasion (while 20 check-out lanes sit unused, huh!?). At Hy-Vee I rarely wait more than one minute. Oh blessing of blessings.
8. Make Hy-Vee Do All the Work For You
You made it through your shopping trip quickly and with full-tummied, balloon-gifted babies, but maybe you're thinking what I've thought many times before. Wouldn't it be easier to just order my groceries online and have them delivered for free to my doorstep when I want them? Now, you're really getting smart as a parent. Well, the Hy-Vees in Columbia have you covered. Check out Polly's blog post about how Online Shopping works or watch our video below…
Chime in! Are there other hacks I'm missing??
https://thrivinghomeblog.com/wp-content/uploads/2016/05/Hy-Vee.jpg
993
760
Rachel Tiemeyer
https://thrivinghomeblog.com/wp-content/uploads/2019/10/thrivinglogo.png
Rachel Tiemeyer
2016-05-30 05:00:00
2019-10-25 12:31:01
8 Hy-Vee Hacks Every Parent Should Know