DIY 3-Ingredient Hand Sanitizer
This post may contain affiliate or sponsored links. Please read our disclosure policy.
Try out this quick and easy-to-make DIY hand sanitizer that will help keep hands clean while you're out and about!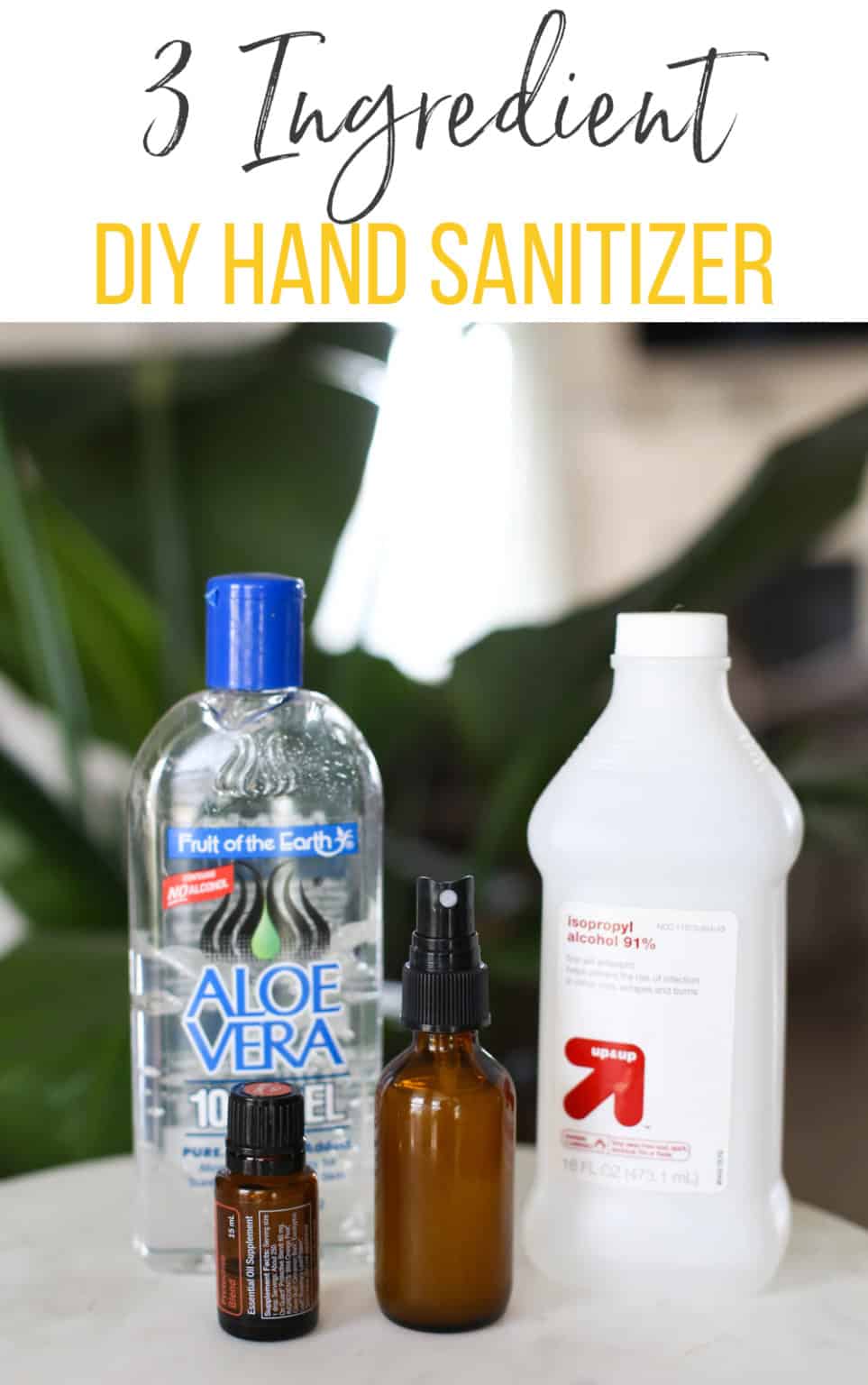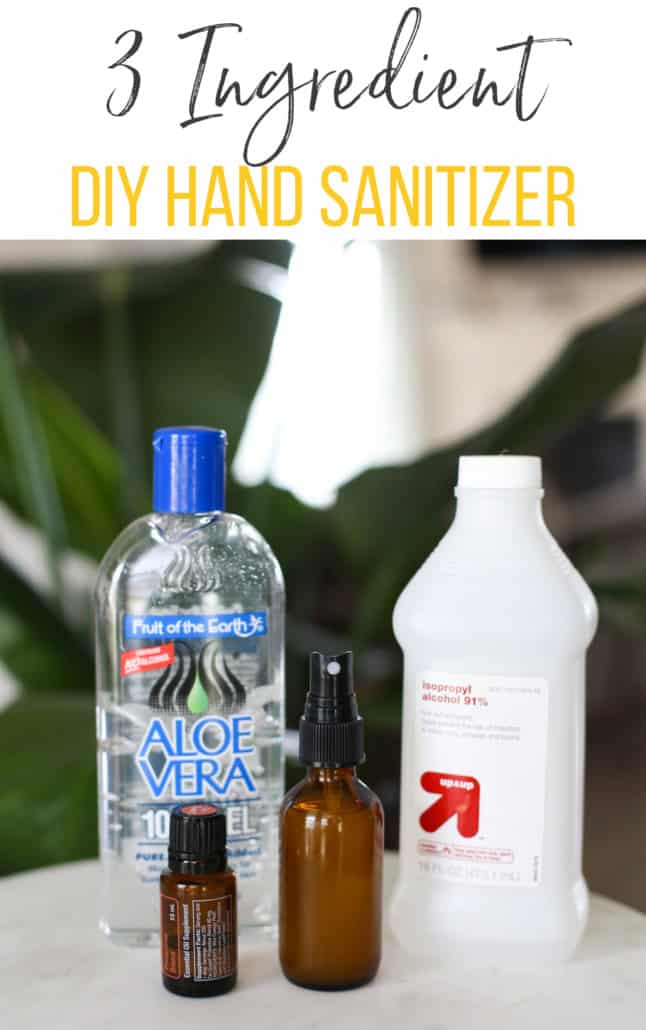 Homemade Hand Sanitizer
I always feel like I've stumbled on to some best-kept secret when I realize how many household products can be made at home. This is the case with this homemade hand sanitizer!
What I like about this recipe is that the ingredients are fairly flexible as long as the ratio of rubbing alcohol to aloe vera is 2/3 cup to 1/3 cup. This keeps the product strong enough to fight germs.
It does feel a little sticky when you first start rubbing it in. But, that sticky feeling only lasts about 30 seconds before it absorbs and leaves your hands feeling soft.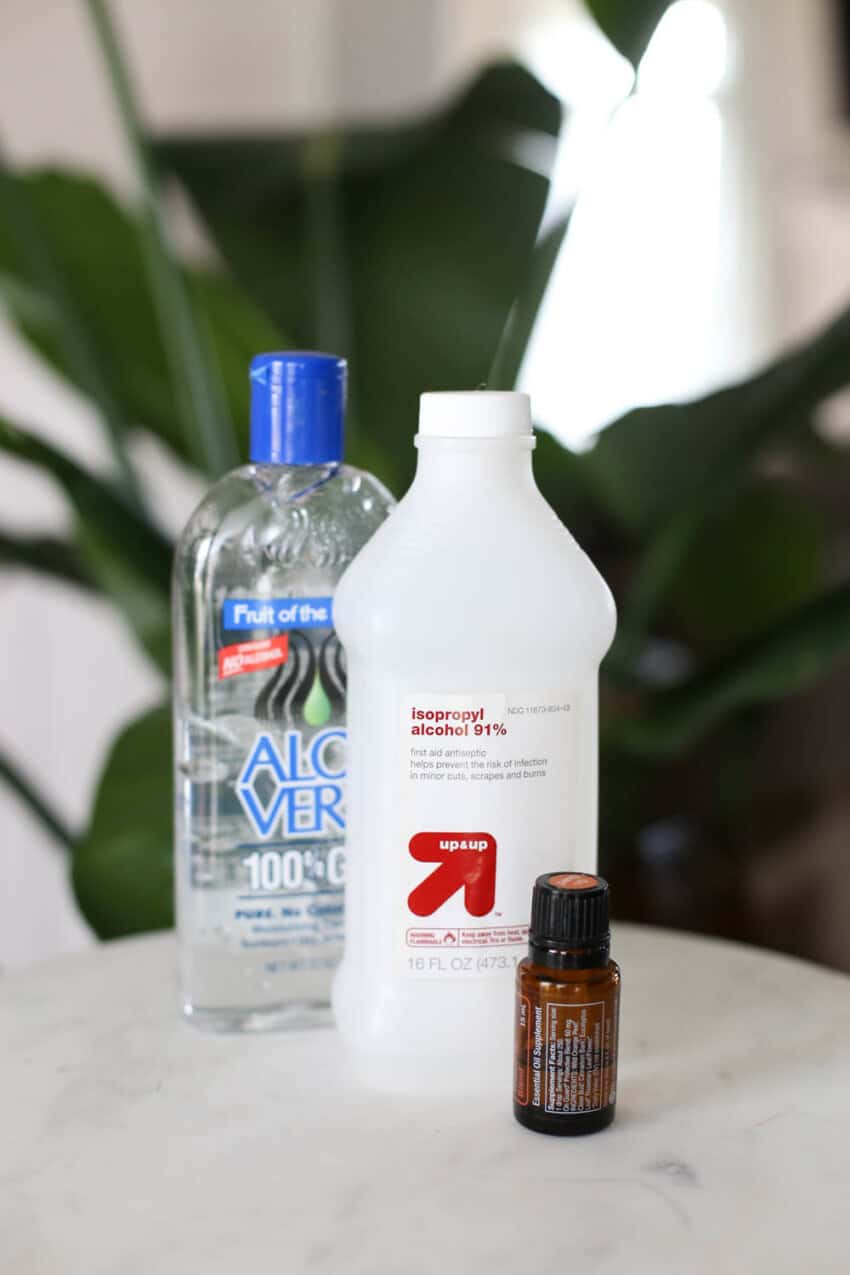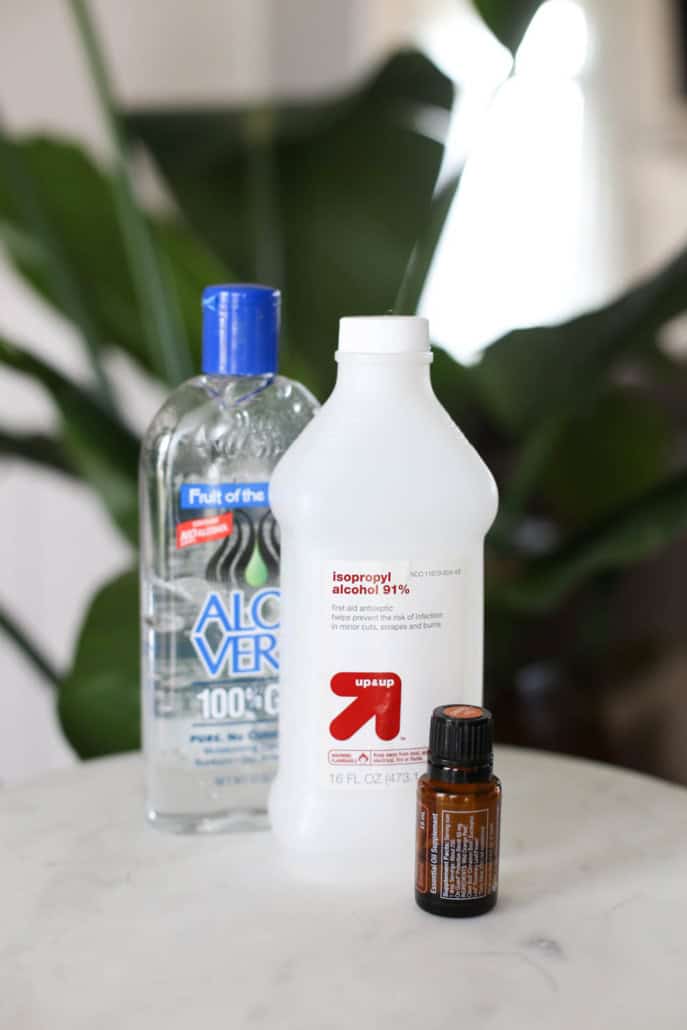 How Homemade Hand Sanitizer Works
The active ingredient in this hand sanitizer recipe is the alcohol, which needs to comprise at least 60% of the product, according to the CDC, in order to be effective. The recipe calls for 99% isopropyl alcohol (rubbing alcohol). Do not use other types of alcohol (e.g., methanol, butanol), as they are toxic.
Also, if you use a household hand sanitizer product that contains a lower percentage of alcohol (e.g., 70% alcohol), then you need to increase the amount of alcohol in the recipe or it won't be as effective.
Does Hand Sanitizer Kill Coronavirus or Other Viruses?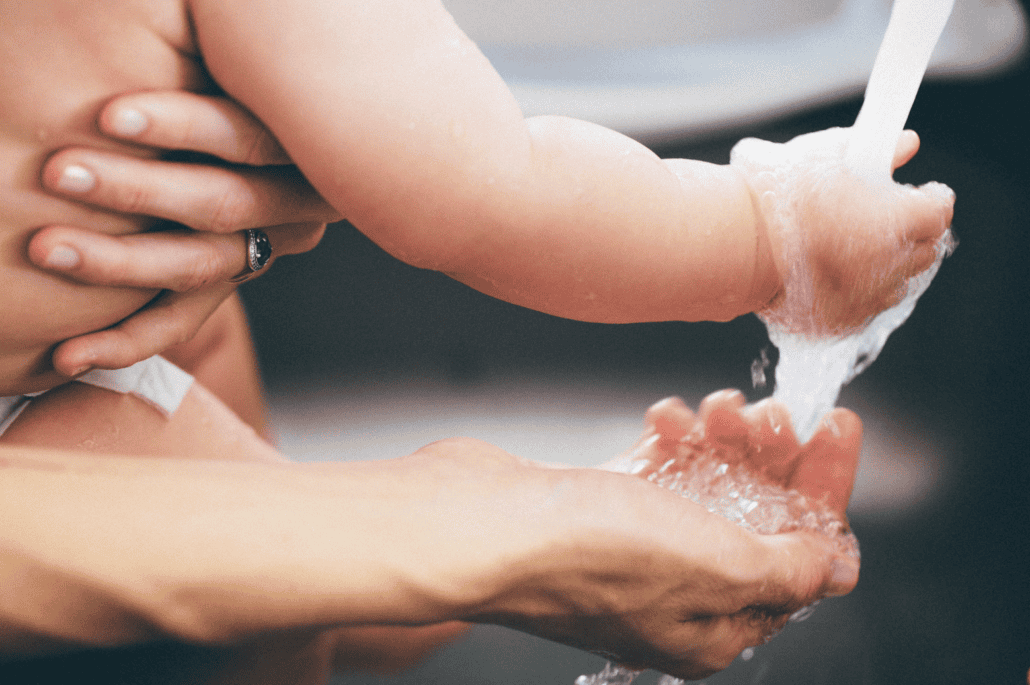 Well, yes and no. Hand sanitizer can help protect you from coronavirus and other germs, but it should not be considered your first line of defense against it.
CDC recommends washing hands with soap and water whenever possible because handwashing reduces the amounts of all types of germs and chemicals on hands. But if soap and water are not available, using a hand sanitizer with at least 60% alcohol can help you avoid getting sick and spreading germs to others.

CDC Website
So, by all means, please keep washing those hands. Sing "Happy Birthday" while you do it so you wash long enough (at least 20 seconds). But, for the times that you may not be able to get soap and water, this Homemade Hand Sanitizer might be a great alternative!
Note: We are a participant in the Amazon Services LLC Associates Program, an affiliate advertising program designed to provide a means for us to earn fees by linking to Amazon.com and affiliated sites. Read our full disclosure policy here.
Do I Have to Use Essential Oils in the Hand Sanitizer?
Good news. If you don't have essential oils on hand, no worries. The hand sanitizer is still effective. The essential oils add a better scent to the mix and they do provide a bit of extra germ fighting juice. But, you can for sure still use it without them. Just know that it will smell strongly of alcohol.
Which Essential Oils Do You Recommend?
I like to use any kind of germ fighting blend or any with antibacterial properties. Here are some ideas on Amazon:
What Container Should I Store DIY Hand Sanitizer In?
Since the finished product is pretty much a liquid, I recommend a spray container. There are many glass options like this which I personally use. However, if you want a plastic option, here are some that would work.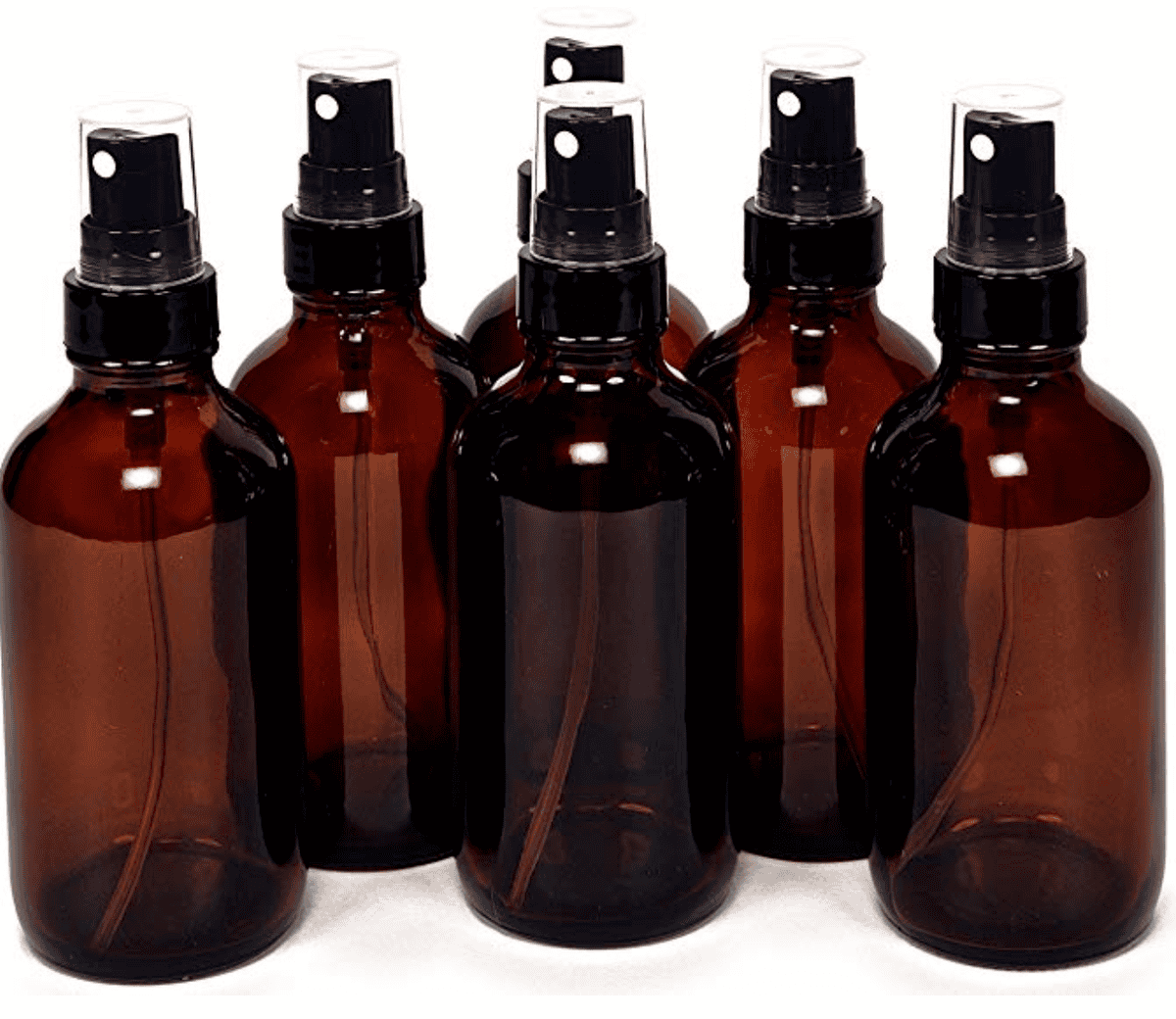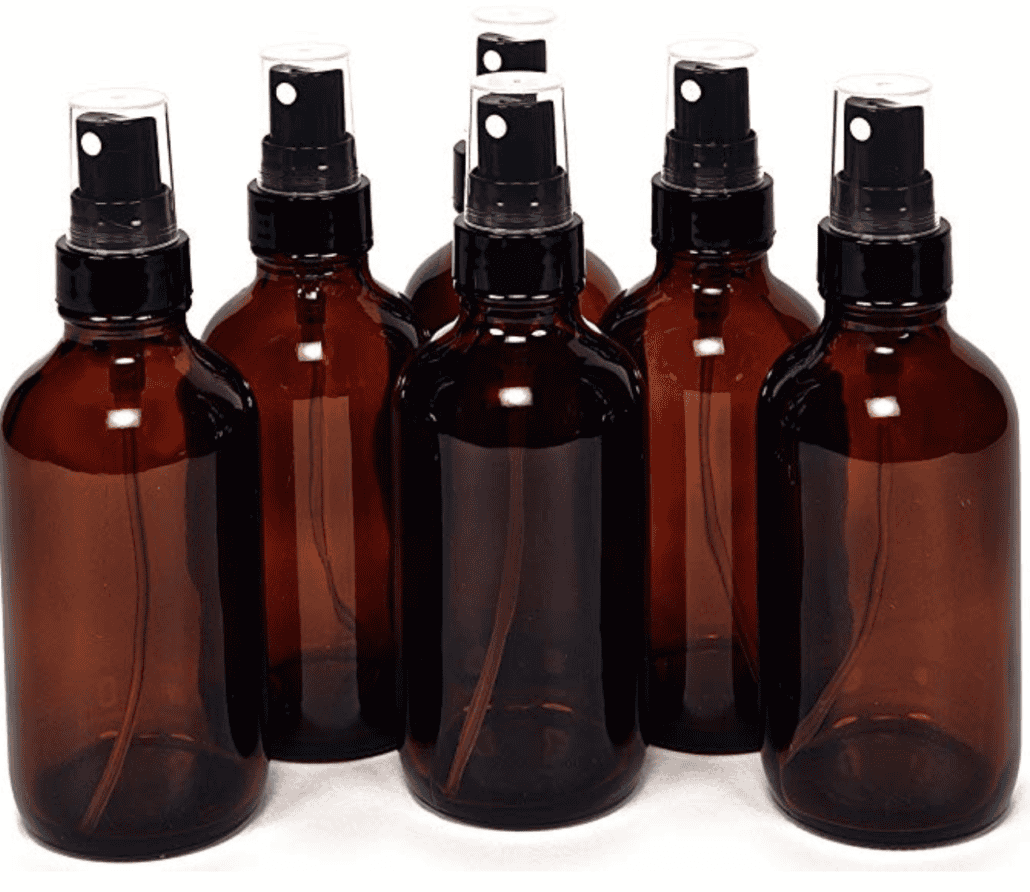 ---
How to Make Homemade Hand Sanitizer
Makes: 1 Cup
Ingredients:
2/3 cup 99% isopropyl alcohol (rubbing alcohol)
1/3 cup Aloe Vera Gel
15-20+ drops essential oils, like this one
Directions:
In a disposable cup or bowl (or a cup or bowl that you use for non-food purposes), mix together the essential oils and the alcohol. Then slowly stir in the Aloe Vera Gel.
Once blended, pour it into your containers*.
To Use: Spray enough of the hand sanitizer to coat the hands well. Rub hands together until dry. Be sure to avoid spraying in the face or eyes!
*You may want to use a small funnel to help pour the hand sanitizer into the bottles.
As a reminder, although these ingredients are known to be effective at helping prevent and eliminate germs, this DIY is not a substitute for regular, proper hand washing.
---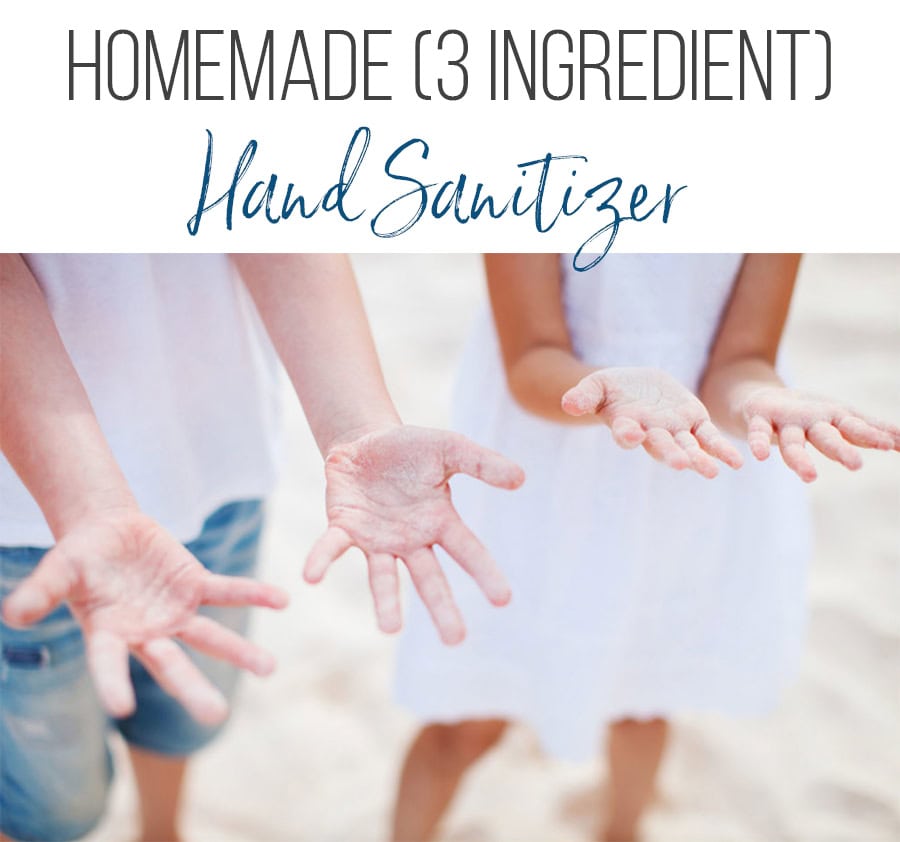 Enjoy and make sure to check out many other resources we have available!