DIY Ruffled Fabric Flower
This post may contain affiliate or sponsored links. Please read our disclosure policy.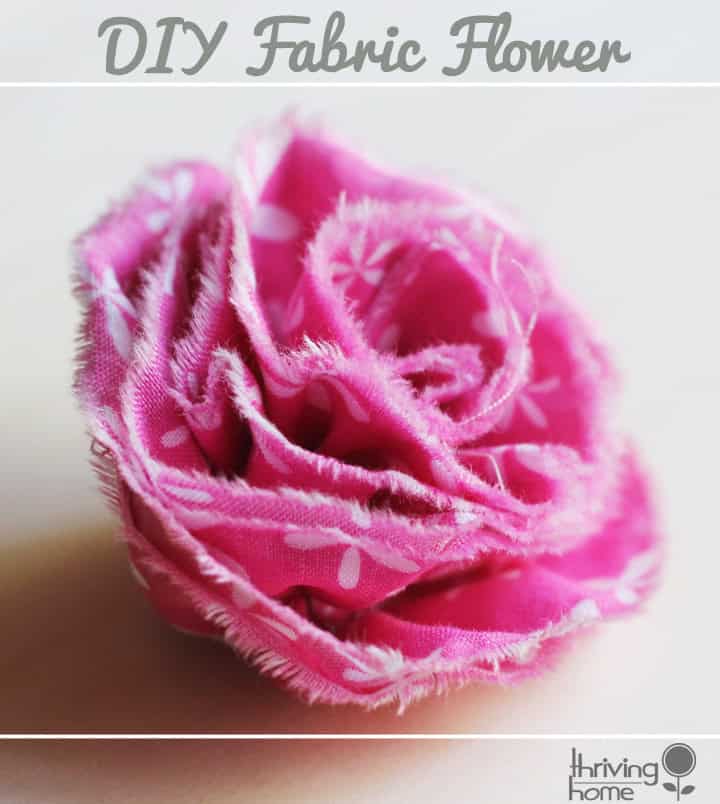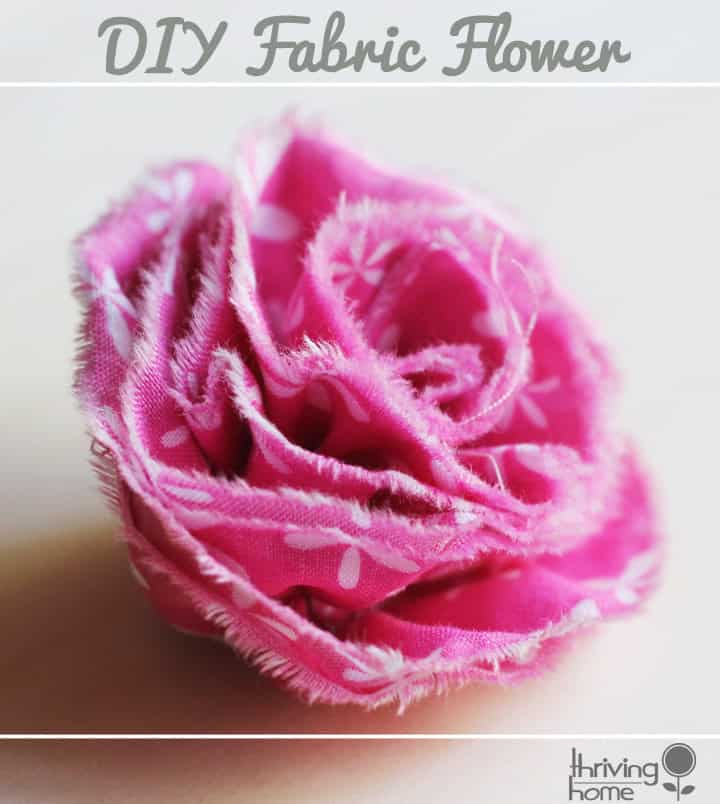 Fabric flowers are a crafter's dream. They are cheap. They are easy. They don't require much sewing skill. They can be used for all sorts of different ideas. Take this ruffled fabric flower, for example. I made this in about 10 minutes. It can be used for so many things. Some ideas:
Turn it into a hair clip by gluing a clip on the back
Glue a few to a picture frame
Sew a few onto a purse or bag
Attach them to a little girl's skirt
Attach them to the top of a flip flop
Make a headband out of it by gluing it on to an band
You get the point. Fabric flowers can be used in a hundred different ways. I wanted to share with you a basic fabric flower tutorial that I have used a few times over the years. It's very easy and requires very little sewing. Ready to make your own?
1) Cut a 3×34 inch piece of fabric
It doesn't have to be exact. In fact, I usually just eyeball it. Make sure you pick a fabric that is going to fray a bit too if you like that rustic-whimsical look.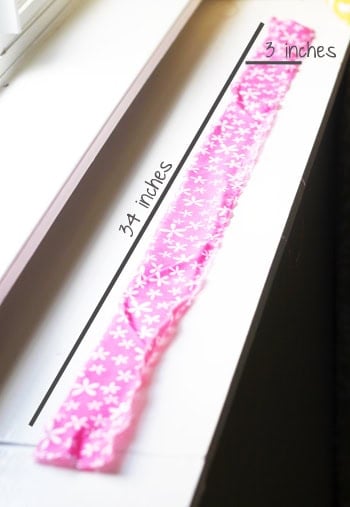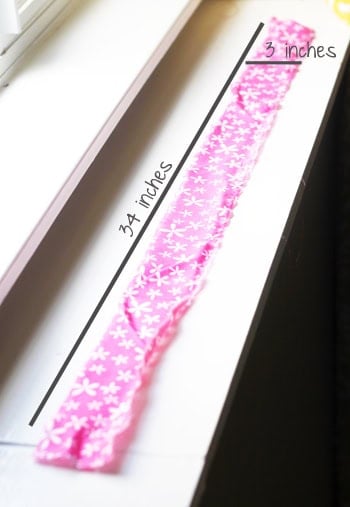 2) Fold the fabric in half, long-ways. Sew a straight baste stitch (a long loose stitch) about 1/4 inch in from the folded seam. Do NOT back stitch!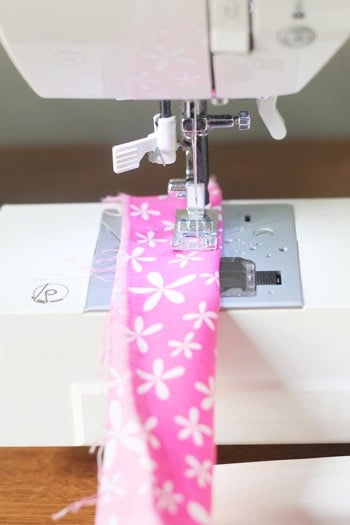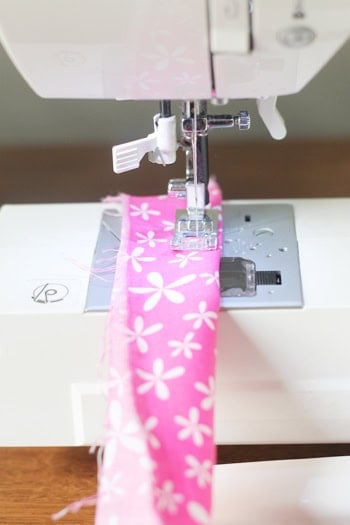 3) Ruffle your fabric
Firmly grab one of the threads that made your baste stitch and start pulling it against the fabric. You'll kind of figure it out as you go but you have to help the ruffle move down the fabric a bit. Don't pull TOO hard of your thread might break. I like to work the ruffle about half way down and then start pulling the thread from the other end and work from that direction.  Here is more on ruffling fabric if you need help.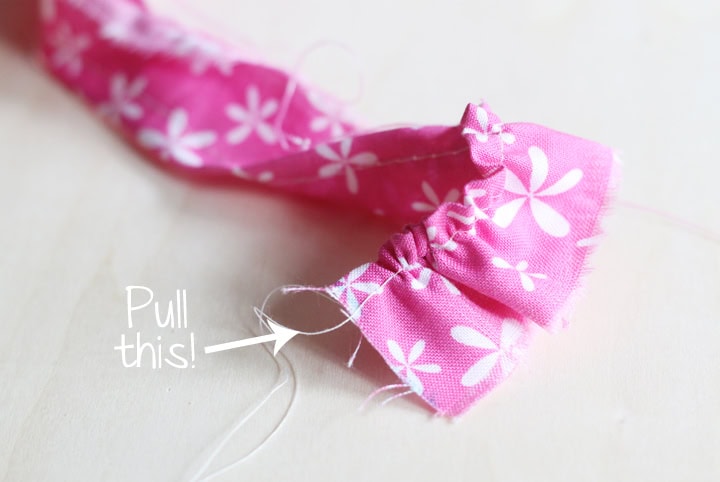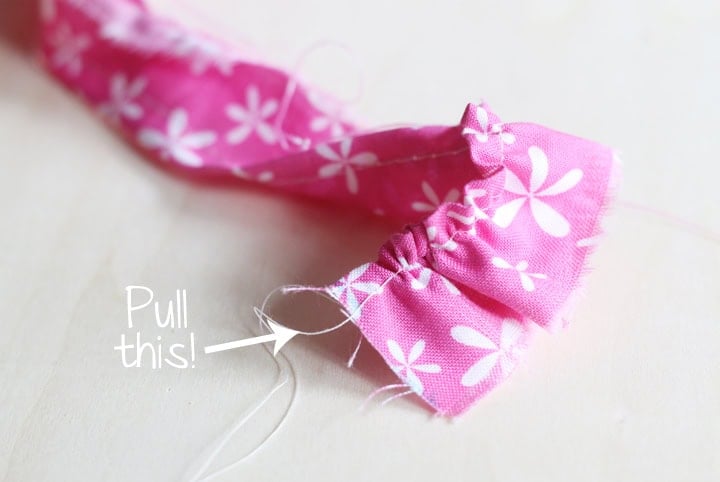 Here is what it should resemble when you have finished ruffling your fabric.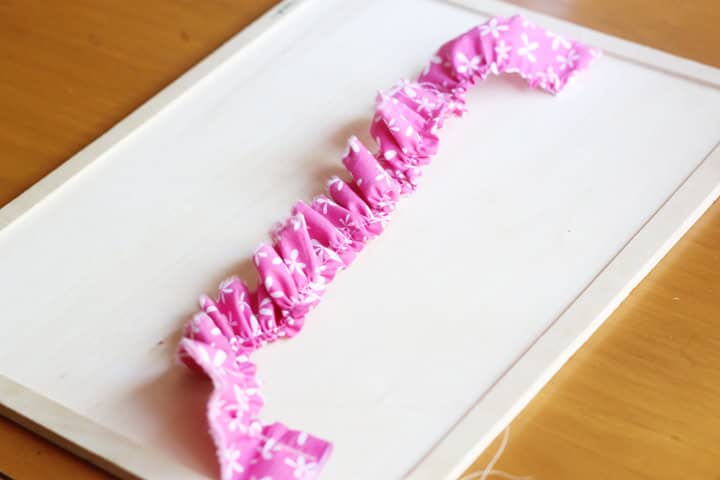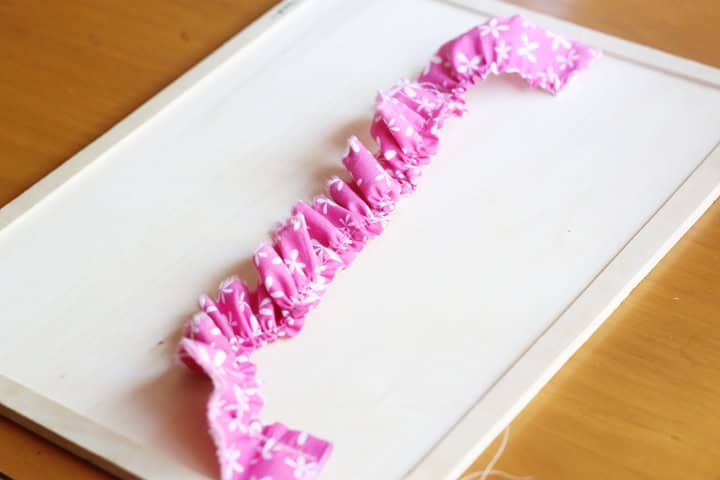 4) Begin to roll up the fabric into a flower
Starting at one end, begin rolling your fabric. After a few layers you will begin to stitch the bottom part of your flower together.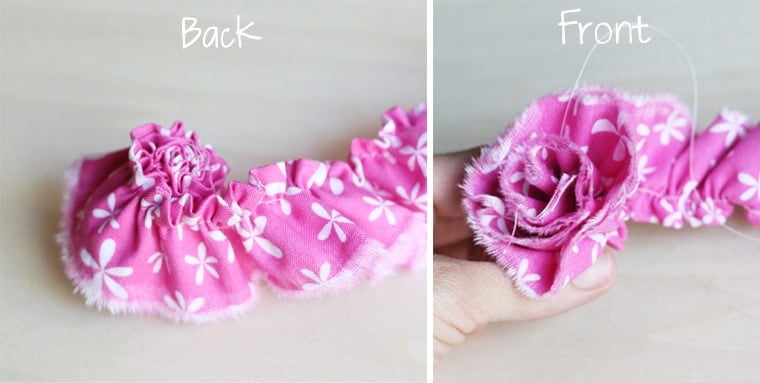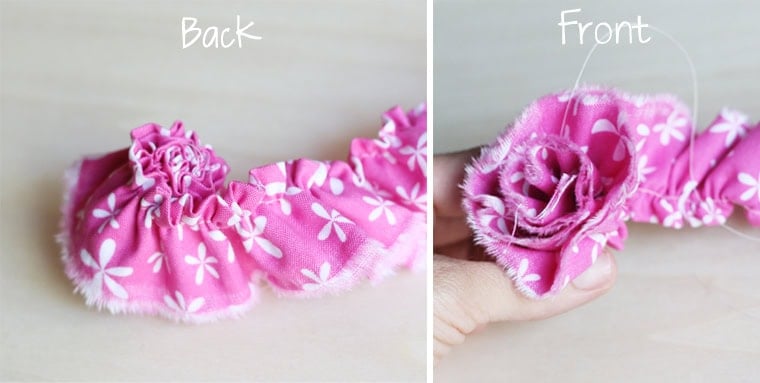 5) Stitch your flower together
Make sure you get a thimble for this part! After you've rolled up your fabric a few times, put a few stitches through the bottom to hold it together. Repeat this process over and over again until all the fabric has been rolled and secured by stitching.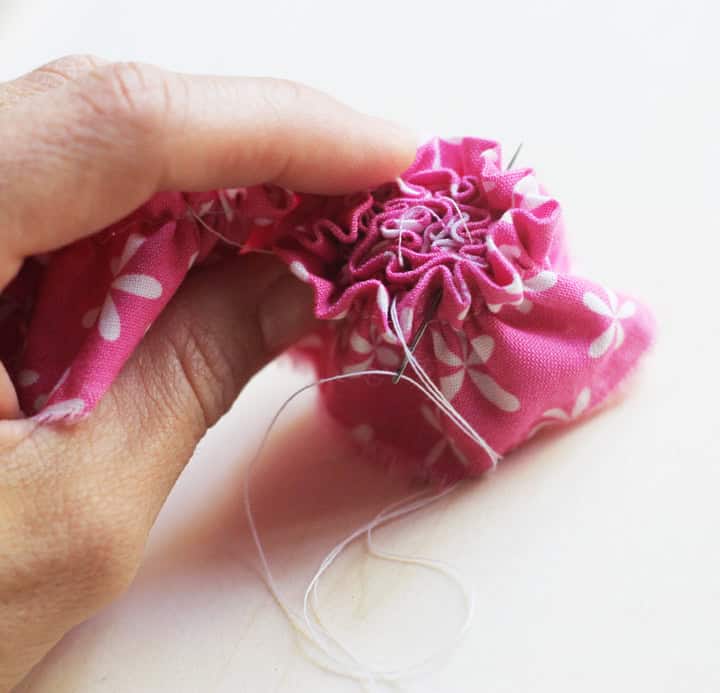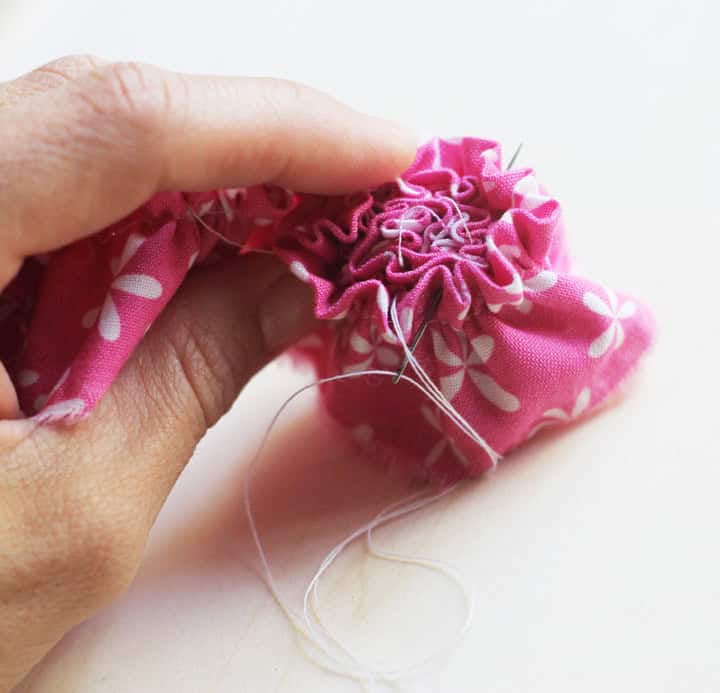 Here is what the back of mine ended up looking like.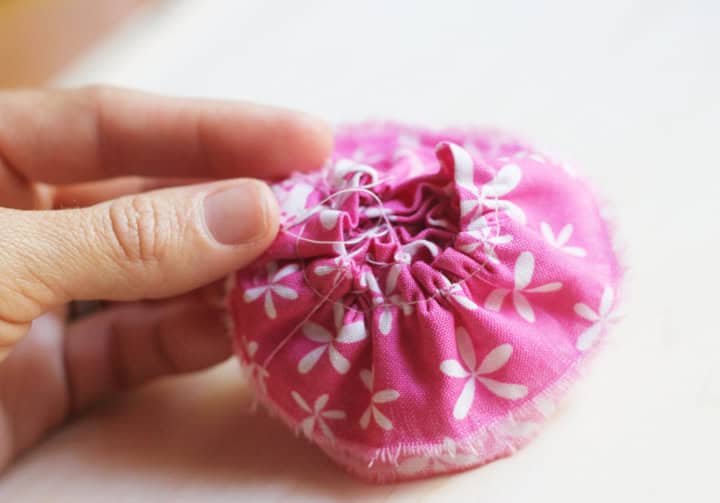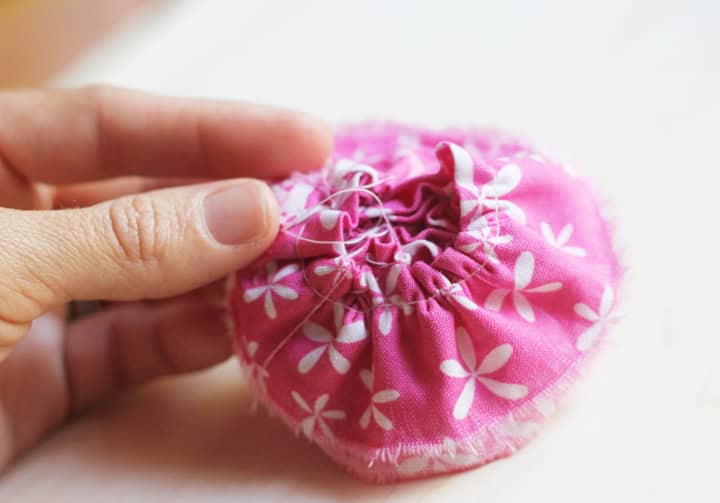 Knot it off, fluff it up a bit and you're done!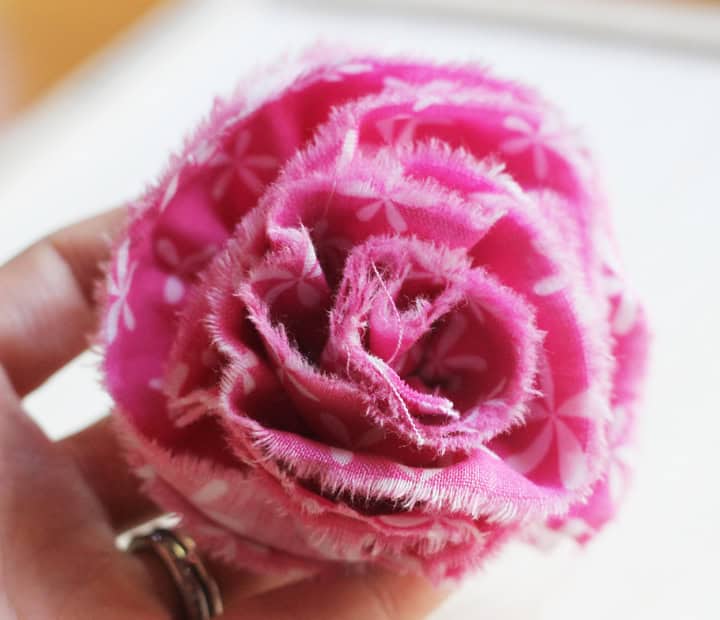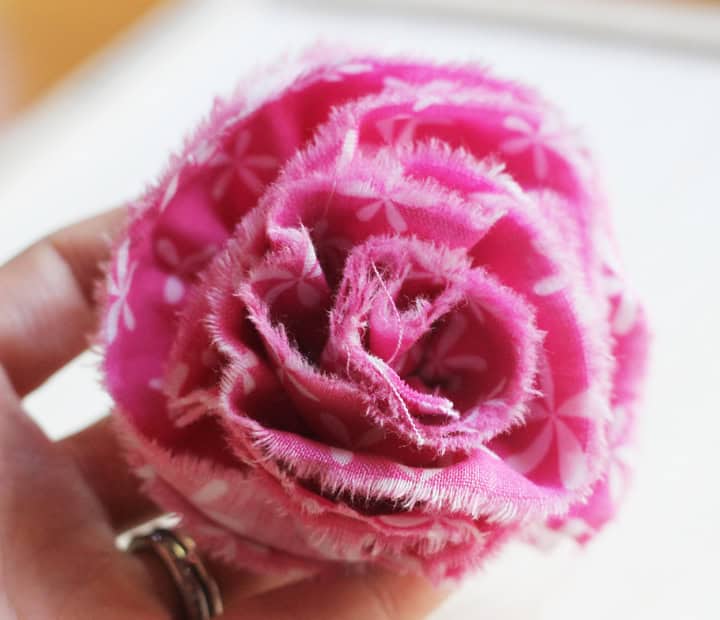 Here is another fabric flower tutorial if you're looking for a different style. Make sure to pin these tutorials for future crafting!