Where is God When You Can't Get Pregnant?
This post may contain affiliate or sponsored links. Please read our disclosure policy.
Today's post has been prayed for, labored over, talked about and worked on for weeks and weeks. Rebekah from Barren to Beautiful has poured her heart and soul into these words and we have high hopes that they will encourage many women out there struggling with infertility. Please pass this on to anyone in your life who it might encourage.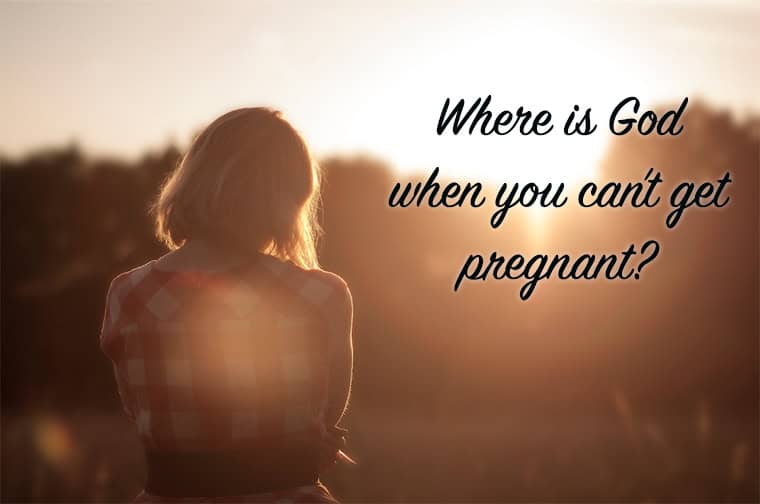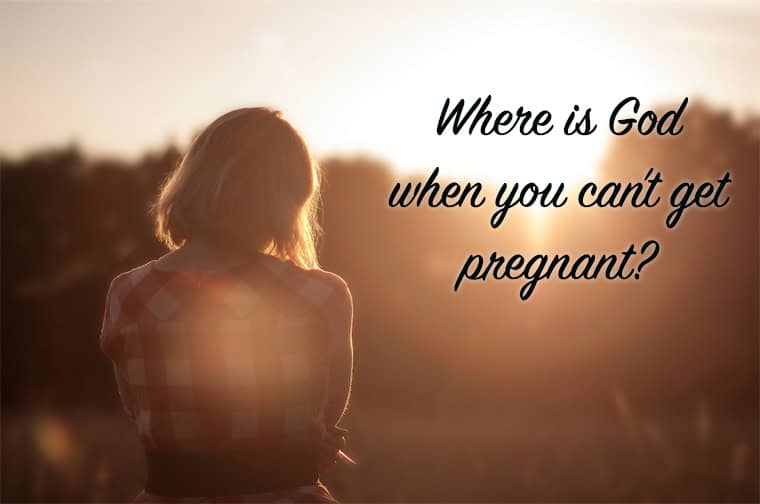 No one ever plans on infertility. No one ever really thinks about it, until you want to have a baby and then….you can't.
Thanks to an overflow of labor scenes in movies or TV shows, we are all well aware that labor hurts… a lot. What most people don't know is this: infertility hurts too. It's not the loud, screaming kind of pain. It's long, and slow, and quiet. It's a different kind of labor altogether. A labor of the soul.
The Pain of Infertility
It happens when you toss another negative pregnancy test in the trash can and sit on your bathroom floor and cry.
It happens when you lay in your bed at night, and your husband holds you as you stare into the darkness, while silent tears fall into your pillow.
It happens when you sit at a baby shower and hear all the "Ooh's" and "Aah's" over every little, tiny gift, and wonder if you will ever have any little, tiny gifts of your own to open?
It happens when you look in the mirror at your flat stomach, and put your hand over it, and pray for life to grow. And try to imagine what it would look like, what it would feel like, if it did?
It happens when people come up to you and say, "Hey! Isn't it about time you two started having kids?" And you smile. (A big, fake smile.) To hide your pain.
It happens when you see teenagers pushing strollers past your house. And when the minivan full of children opens it's doors. And when a friend says they had another "oopsies" pregnancy. And you wonder: Why is this so easy for everyone else? Except us?
I know these things, because I felt them all; I lived them all. I thought it would be so easy for us to conceive on the first try. But it wasn't. It would take two years before ever getting pregnant. Two years that would feel so much longer that. Two years that would wear on our hope. And wear on our souls.
Finding Freedom Through Surrender
Maybe you're wondering when your journey of "trying to conceive" will end, or where it will even lead? Maybe you weren't expecting it to take so long and you're wondering when you can get off this cycle of waiting?
Although the waiting was long, and hard, and often painful, God did something miraculous in me during this season. I want you to know that God did graciously heal my womb, and I was able to give birth to a beautiful baby girl whom I could never deserve in a thousand lifetimes. But what I want to share is not how He healed my womb, but how He healed my heart. Because in some ways, that was the bigger miracle.
I wanted so badly to be in charge. I wanted to call the shots. I wanted life to go the way I planned. But instead of getting any of the things I wanted, God took me on a journey of surrender to Him and showed me that He was worthy of my trust, whether or not I had a baby. He showed me how to worship Him while my hands were still empty, and my womb was still barren.
As month after month of disappointment went by, the only thing I knew how to do was to tolerate God's will while being unable to get pregnant. I actually became pretty good at "tolerating" God's plan for my life. But you know what? God didn't just want me to tolerate Him or His plan. He says in His Word, "Rejoice always, pray without ceasing, give thanks in all circumstances; for this is the will of God in Christ Jesus for you." (1 Thes. 5:16-18) So instead of just "tolerating" what God was doing, God was calling me to embrace and rejoice in who He is, trust His goodness despite my infertility, and to be thankful. I had to realize that if this was God's will for me not to get pregnant, I needed to start thanking Him for it. (And not just begrudgingly thank Him, but joyfully!) So practically, I had to find reasons to thank Him for what He was doing in my life.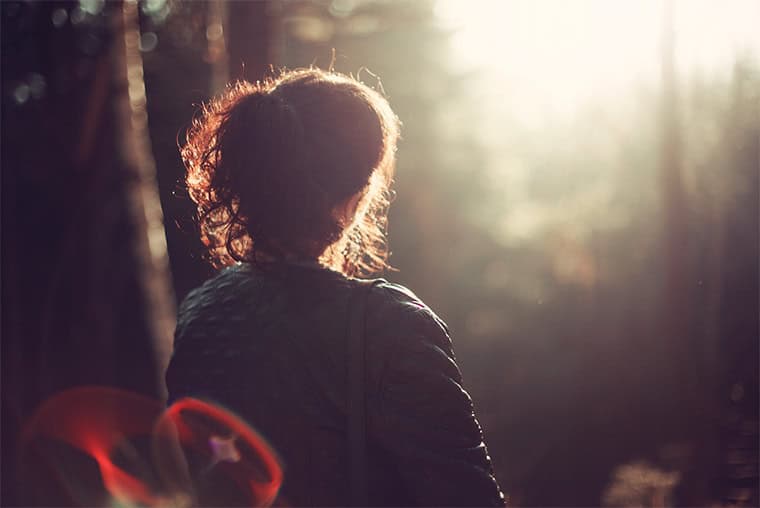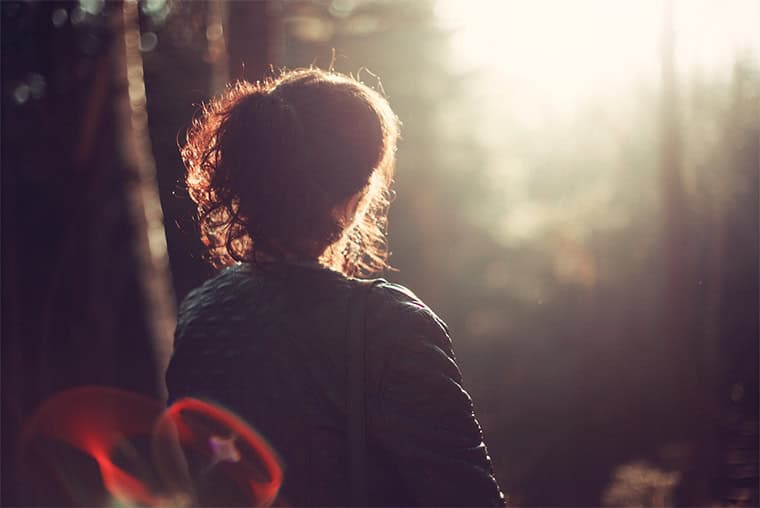 How Gratitude Opened My Eyes
So, like God's Word told me to do, I found reasons to be thankful. I thanked God for every little thing I could think of about my situation. I thanked Him that I didn't have to go through morning sickness, or pregnancy, or labor, that I didn't have to stop exercising, that I got so much time with my husband, that we could travel, stay up late at night, sleep in on Saturdays, that I wouldn't have to worry about baby weight, or a flabby stomach, or flabby arms (Alright, I was slightly vain.) But I was also thanking Him for His unique plan for me, for protecting my body from something I might not be able to handle, for the people He had already placed in my life to love, and for all He had already entrusted to me.
I admit at first, these prayers of thanks felt kind of awkward and flat. Was I really thanking God for withholding the thing I so desperately wanted? Yes. And it was this kind of gratitude that opened my eyes to see what God was already doing in my present stage of life. It opened my heart to trust Him and to desire His will above my own, even if I didn't understand it. (Proverbs 3:5-6) It opened my arms to embrace Him, to embrace all of Him, whether or not I ever got pregnant. For once, I was not worshiping God with clenched fists, but with open hands.
I learned that only open hands can receive from the Lord, not clenched ones. As I stretched my hands open, I could finally receive what He had been trying to give me all along: Himself.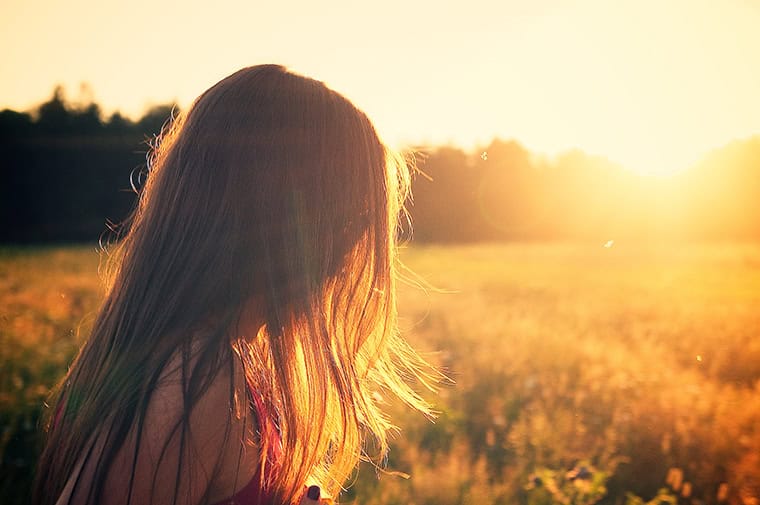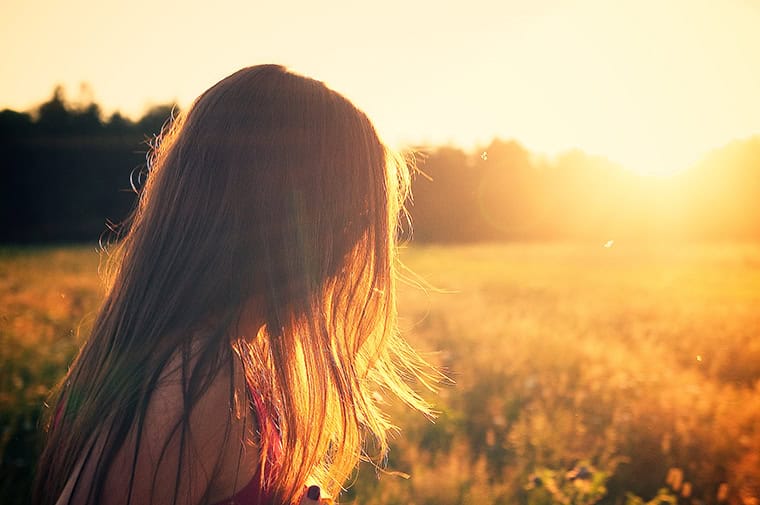 The deep longing and aching I felt within me for a child could only ever be satisfied in Him. When I found my joy in Him alone, and not in what I wanted Him to give me, I was finally content. I was finally at peace. I was finally happy. I no longer felt jealous of all the women in my life with babies. "Infertility" no longer sounded like a death sentence; it sounded like a beautiful calling to something different than I had planned. I realized that even though no child lived in my womb, the Holy Spirit lived in me. If my womb was empty, my heart was full of life, and full of God. I was alive in Him. And He was alive in me. That was a miracle.
Hope for Your Journey
Some of you might be wondering, "How can I act like I'm happy or thankful about this, when…this is just so hard?" "How can I find joy in this?" Or maybe your are just shaking your head saying, "No,' I could never 'thank' God for what I've experienced." I understand that. I didn't jump to these conclusions the first month I got that negative test. It took me years to loosen the grip I thought I had on my life, and my womb. And I know this is hard.
If you're in the midst of this struggle, I want to give you just a few truths to cling onto during this time:
God is sovereign over your life and all the details.
You won't hear this anywhere else in our culture. Everyone is always telling you that you are in control of your life. But God's Word clearly tells us otherwise. While He does set us in charge as stewards of many things, there are some things we simply don't have the power to bring about: like bringing a human into existence. Rest in the fact, that God is in charge of your life. "Your eyes saw my unformed body; all the days ordained for me were written in your book before one of them came to be." (Psalm 139:16)
God is doing what's best for you, even when you can't see it.
We often think we know what is best for ourselves, when in truth, only God does. It's hard because it seems like He gives some people the permission to "plan" out exactly when they will have children, and how spaced apart they will be. While others, (like me) don't have that luxury. We can rest in the fact that He is acting in wisdom and love toward us, and He can see things that we simply cannot. Romans 8:28 says, "And we know that for those who love God all things work together for good, for those who are called according to his purpose."
God's timing and ways are infinitely better than ours.
Again, we have to believe that God is wiser than we are and His timing is perfect. There are some things we simply won't understand until we are face to face with Him one day. "For as the heavens are higher than the earth, so are my ways higher than your ways and my thoughts than your thoughts." (Isaiah 55:9) He already knows if/when your body can or can't handle a pregnancy, if you are going to mother a baby from across the ocean one day, if you will be needed to take care of some ill family member next year, or if you will be chosen for some other unique task. I don't know. But He does, and so as the "waiting" gets long, we can keep thanking Him that he can see ahead, and He is wise.
Suffering transforms our character and puts our hope in God.
No one likes to suffer. In fact, we avoid it at all costs. However, suffering can produce good in our lives if we let it. God uses suffering as one of his primary ways to speak to us, reveal our idols and ultimately to shape us to look more like him. "We rejoice in our sufferings, knowing that suffering produces endurance, and endurance produces character, and character produces hope." (Romans 5:3-4)
Another crazy thing… the Bible tells us to rejoice when we suffer. How is that possible? Maybe it's because through times of suffering we begin to draw our joy from God and not our circumstances. Suffering has a way of shaking us loose from the illusion that all our dreams and desires are meant to be fulfilled here on this earth. We realize through suffering that we were made for another world, and our truest longings are fulfilled as we hope in God and not in ourselves. "Count it all joy, my brothers when you meet trials of various kinds, for you know that the testing of your faith produces steadfastness. And let steadfastness have it's full effect, that you may be perfect and complete, lacking in nothing." (James 1:2-4)
My prayer for you is that as you walk this road you can learn to surrender to Him. I know the word surrender can seem like a very scary thing because, in a sense, it seems like to surrender your desire for a child is to simply give up on it. However, to surrender does not mean you give up, it means you give over to God. Jesus modeled this heart of surrender through his prayer, "Let not my will, but Yours be done. For I am Yours." (Luke 22:42).
There is such freedom and joy when we let Him take that giant burden off our back, and let Him carry it for us. This is the beauty of surrender. It's not just letting your dreams fall by the wayside. It's letting Him hold them. If He holds all your tears in a bottle (Psalm 56:8), and counts every hair on your head (Matthew 10:30), don't you think He cares about your desire to be a mom? Trust that He will accomplish His purpose for you in His time, and in His way. And regardless of if, or when, or how life enters your womb, I pray that life will enter your heart. Because God is the one who makes our lives full, and rich, and meaningful. He is worthy of our worship, not with clenched fists, but with open hands, and open hearts.
So…Where Is God When You Can't Get Pregnant?
He is right with you.
He is there after another negative pregnancy test.
He is near you during the sleepless nights.
He sees every tear that falls in secret.
He holds your hand as you find out another friend accidently got pregnant.
He comforts you as you hold someone else's newborn.
In the midst of all of these seemingly dark and lonely moments, he is there. Guiding you. Shaping you. Molding you. Wooing you. Calling you into a deeper, more loving relationship with himself.
He cares more deeply for you than you could ever imagine. Infertility is a labor of the soul, but your Deliverer is coming, and through the hard-fought journey of learning to trust Him and love Him more deeply, He is going to birth something more beautiful than you could ever imagine.
About the Author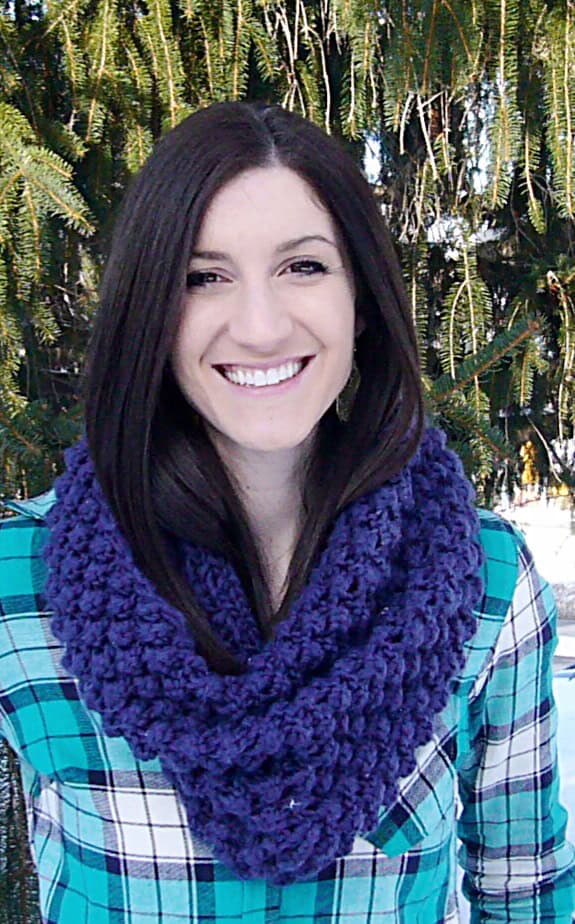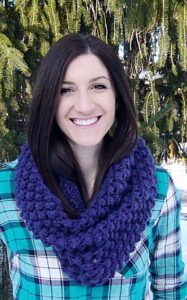 Rebekah writes about the realities of God, infertility, and motherhood at her blog www.barrentobeautiful.com where you can find more about her story and this topic. She is married to her husband, Brandon, and mom to a high-energy, blonde-haired, two-year-old daughter, Selah.