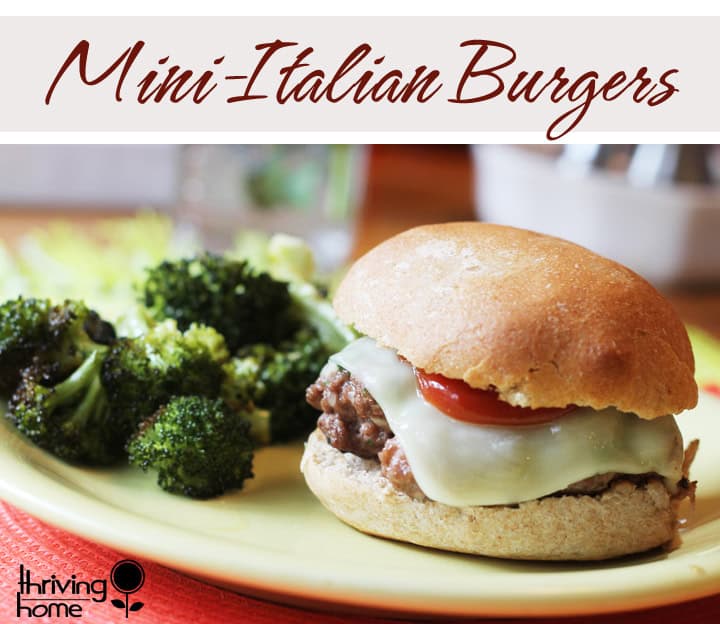 Disclaimer: This recipe was created in partnership with Frigidaire. But, the opinions are all ours! 
Oh how I hate a boring, flavorless piece of meat. That's why I've been making these Mini Italian Burgers for years. They are packed full of fresh flavor (and some added nutrition) thanks to the additions of Parmesan cheese, fresh parsley, tomato paste, garlic and more.
And, just recently I discovered how completely amazing these burgers are served on these easy, homemade
Whole Wheat Hamburger Buns
. I don't know if I can go back to store-bought buns after these. They are inexpensive, healthier, and flat-out delicious. Although they don't contain any preservatives, they also store well for a few days on the counter.
Add some
Roasted Asparagus
,
Oven Fries
, and fresh fruit salad to the Mini Italian Burgers and you've got a family-pleaser! My kids and husband devoured this meal…
These burgers also freeze well (here's a primer on
Freezer Cooking
, which I'm a huge fan of!).
Freezer Meal Instructions:
To freeze, just form the burger patties, place them in a single row on parchment paper or foil pieces that are slightly smaller than a gallon freezer bag. Stack burger rows carefully on top of each other (the parchment paper will keep them from sticking to one another later) and then slip into the freezer bag and seal. Store for up to 3 months. Thaw in the fridge before cooking. Here are whole bunch more of my favorite
healthy freezer meals
…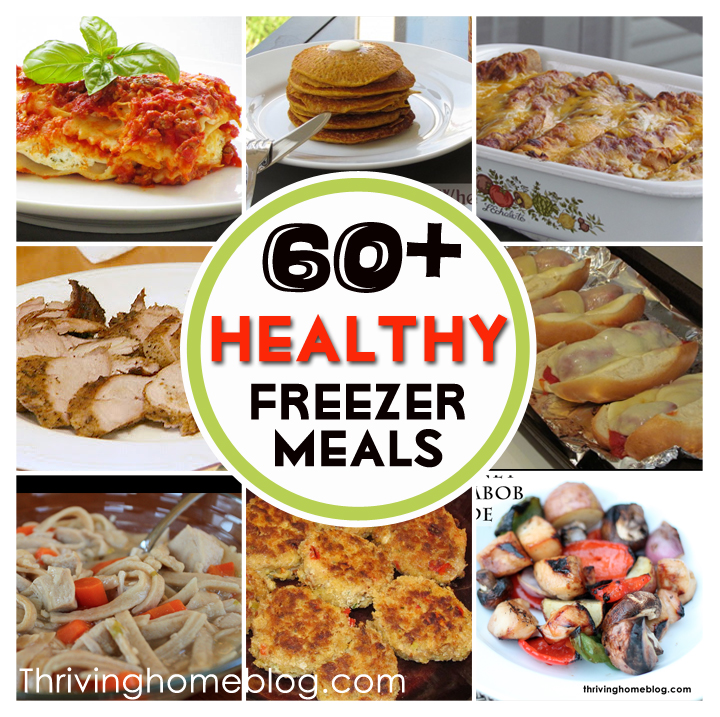 Ready to whip up some mini burgers? The printable recipe for Mini Italian Burgers is below.
Mini Italian Burgers Recipe
Moist and packed with Italian flavor, these Mini Italian Burgers will impress anyone from guests to the youngest eaters in your house.
Ingredients
1½ - 1¾ pounds ground beef (I prefer grass-fed)
1 clove garlic, peeled and minced
⅓ cup loosely packed fresh flat-leaf parsley, finely chopped
½ cup freshly grated Parmesan
2 tablespoons tomato paste
1 teaspoon salt
¼ teaspoon freshly ground black pepper
8 mini buns, sliced in half
4 slices Provolone or mozzarella cheese, cut in half
Optional toppings: lettuce, tomato slices, mayonnaise, ketchup
Instructions
Preheat a greased pan over medium heat or preheat a gas or charcoal grill.
Place the ground beef, garlic, parsley, Parmesan, tomato paste, salt, and pepper in a mixing bowl. Using clean hands, combine the ingredients until they are all well-incorporated into the beef, taking care not to compress the ingredients.
Shape the meat into 8 small patties of equal size and thickness.
Place the burgers on the grill or in the pan and cook for about 3-4 minutes each side, until cooked through.
Top each warm burger with a half slice of cheese and serve on buns with preferred toppings.
Notes
Freezer Meal Instructions:
To Freeze:
Complete Step 2 and 3 of recipe. Then, place uncooked burgers in a gallon-sized freezer bag or container in single layers with parchment paper between layers. Put the buns in another gallon-sized freezer bag. Wrap cheese slices tightly in plastic wrap or foil and place in the bag with the buns. Freeze the burgers, cheese slices, and buns together in the freezer until ready to cook.
To Prepare: Thaw in refrigerator overnight (preferred method) or using the cool water method (submerge freezer bag with the burgers in cold water until thawed, replacing water every 30 minutes). Cook according to instructions.
Nutrition Information
Serving size:
1-2 sliders
You might also like...