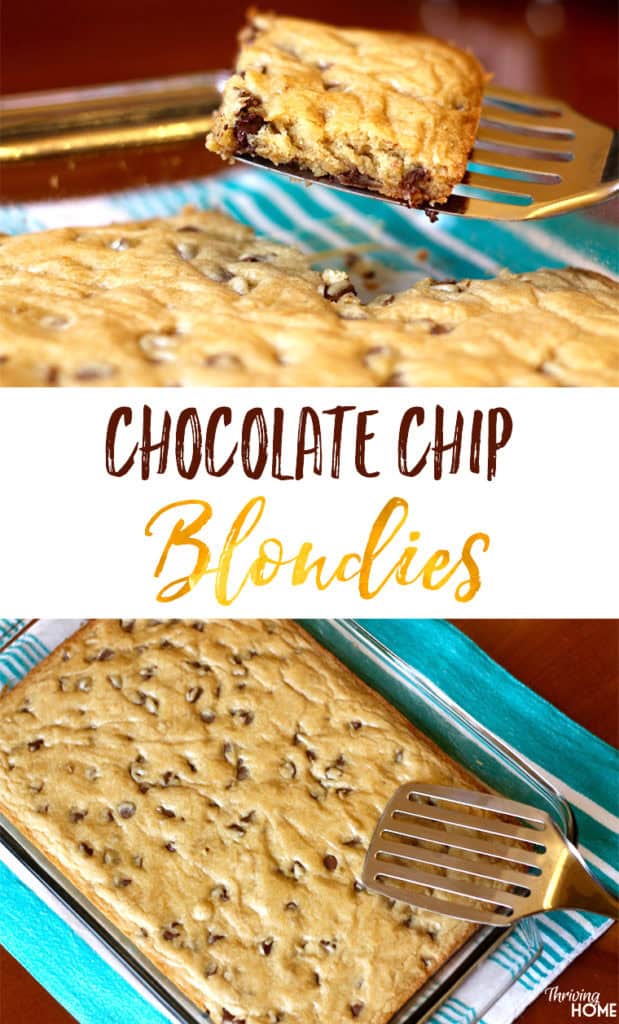 School's out for a giant ice storm that never hit. So what do you do? Make a treat, of course! My 9-year-old flipped through one of my staple recipe books, The New Best Recipe (Cook's Illustrated) and landed on Blondies.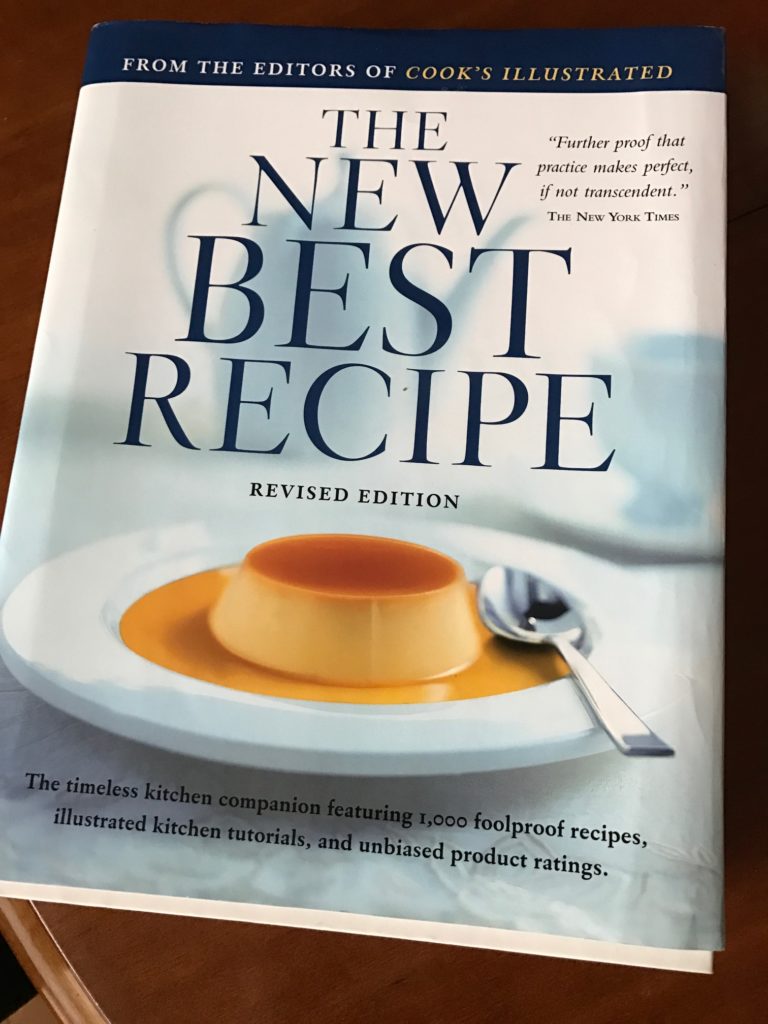 What are blondies? Well, if a brownie and a chocolate chip cookie made a baby, you might end up with this special little bundle of joy. A cake-like, chocolate chip cookie bar might be another way to think of this dessert.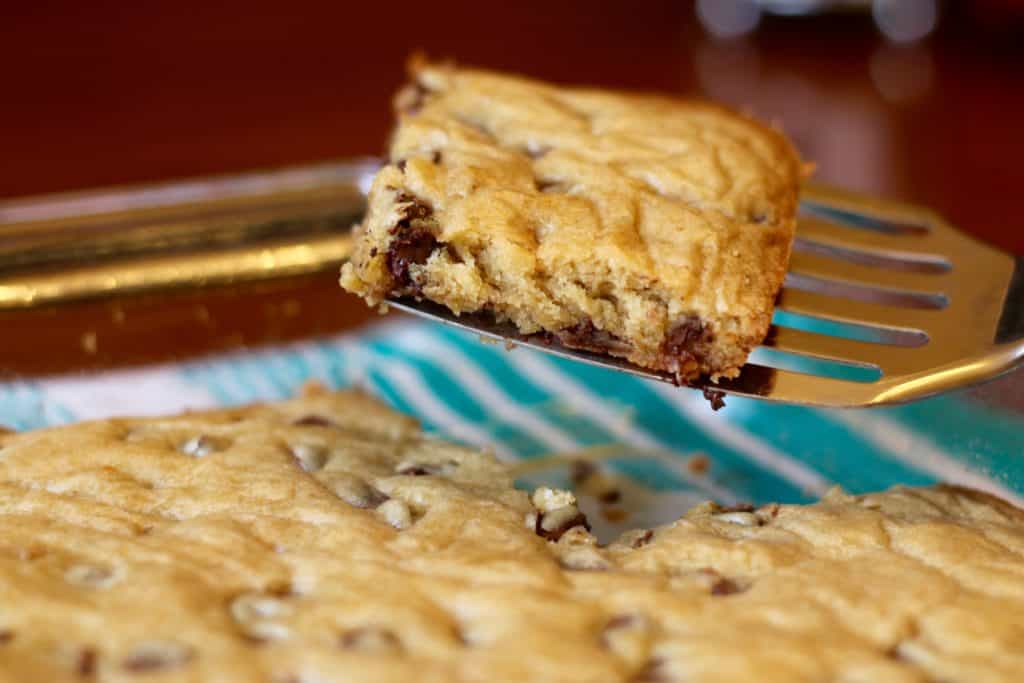 With a few small adaptations of our own, he and I whipped these up in about 10 minutes and popped them in the oven. Within 25 minutes, we had a warm, chocolatey snack that hit the "snow day" spot! This is a great recipe to make with a child or to have your older kid make on his/her own. And, I bet you have all the ingredients for our version on hand.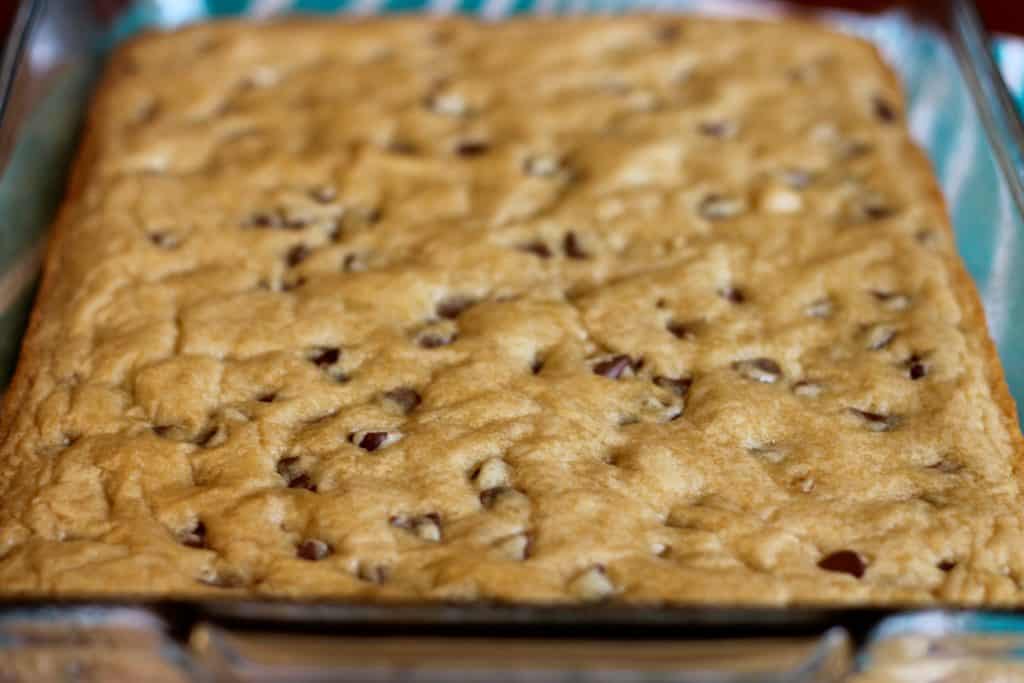 After enjoying a piece of this snack bar ourselves, my son cut up a few pieces and delivered them to the neighbor. Occasionally I remember (wish it was more, to be honest!) to look for opportunities, no matter how small, to help cultivate grateful and generous hearts in my kids.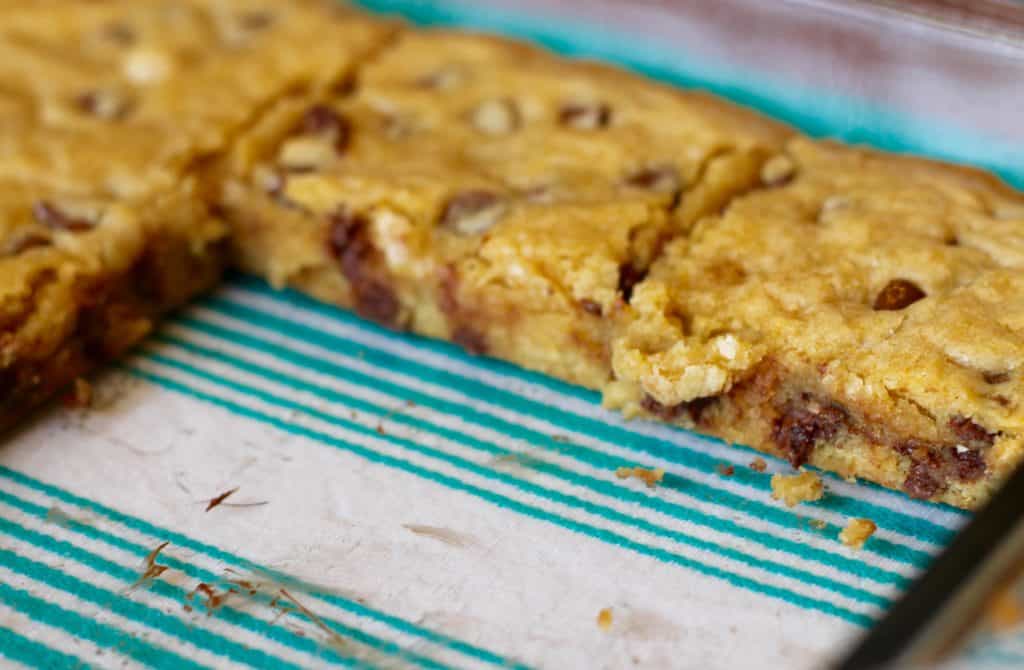 I hope you can enjoy these Chocolate Chip Blondies right out of the oven on a cold day yourself or deliver some to a friend soon.