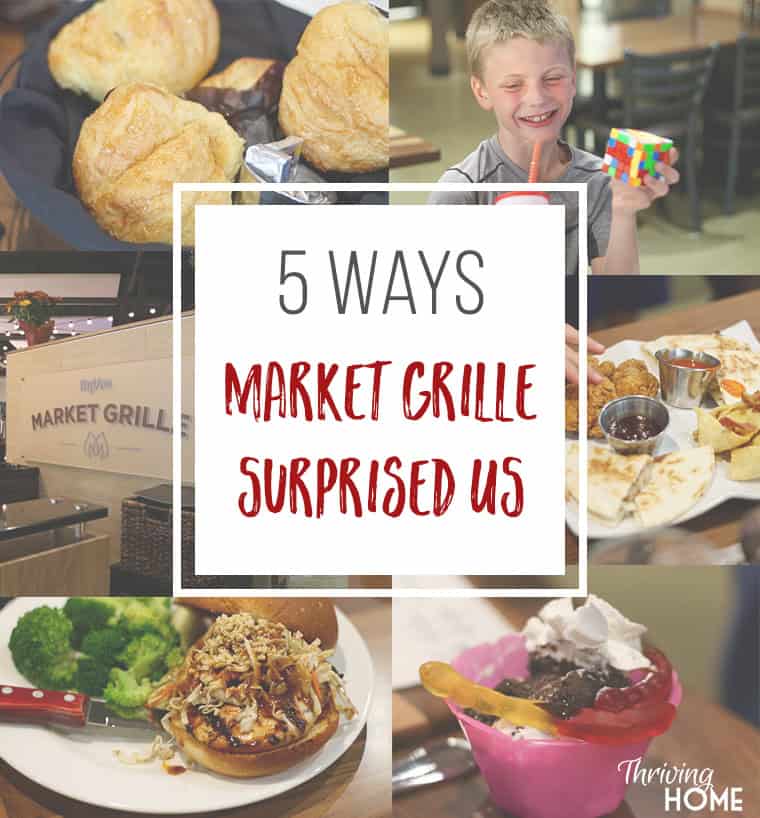 Sponsored by Hy-Vee Columbia.
If you're a mid-Missouri local, this post is for you. Maybe you heard that two of the Hy-Vee stores in Columbia have now opened a restaurant called Market Grille. And, maybe like me, you were skeptical when you first heard it. A restaurant in a grocery store? Really? Why would I go there with all the other options in town?
Polly's family and my family met together to eat dinner there the other night to see what all the hubbub is about. As you may imagine, eating out together had the enormous potential for disaster, with six kids ranging in ages 7 months to 10 years. But, we took the plunge none-the-less, simply hoping that at a minimum we could enjoy one night off of cooking. Our low-ish expectations, however, were far exceeded.
What was our impression of Market Grille? Well, it honestly pleasantly surprised us, especially in these five ways…
5 Ways Market Grille Surprised Us