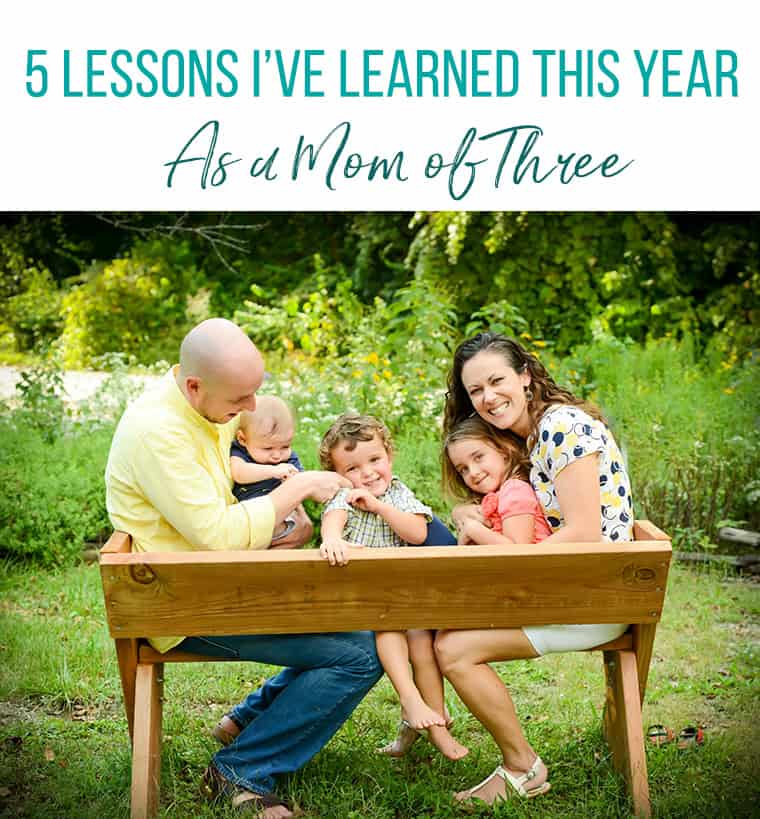 My sweet "Clay-Bay-Bay" just turned one.
It seems so cliche to say that this year has gone fast but it also feels wrong to not say it. We have officially completed an entire year with three kids, 5 and under. I get tired even thinking about it.
To be completely honest with you all, this has been the hardest year of my life. It's not just the baby's fault.  It has been more of an accumulation effect. Yes, having an infant that didn't sleep well was a big part of it. But on top of that we had a three-year-old who pretty much had a year long tantrum. Oh, and I have a good idea. Let's land a cookbook deal and create and test 75 recipes in 5 months. Not stressful at all.
Truth be told, I feel as though I am just now coming up for air and being able to look back at the year with some perspective.
And, because I'm a blogger and writing is therapy for me, I thought it'd be fun to expand on some things I've learned in the most challenging year of my life.