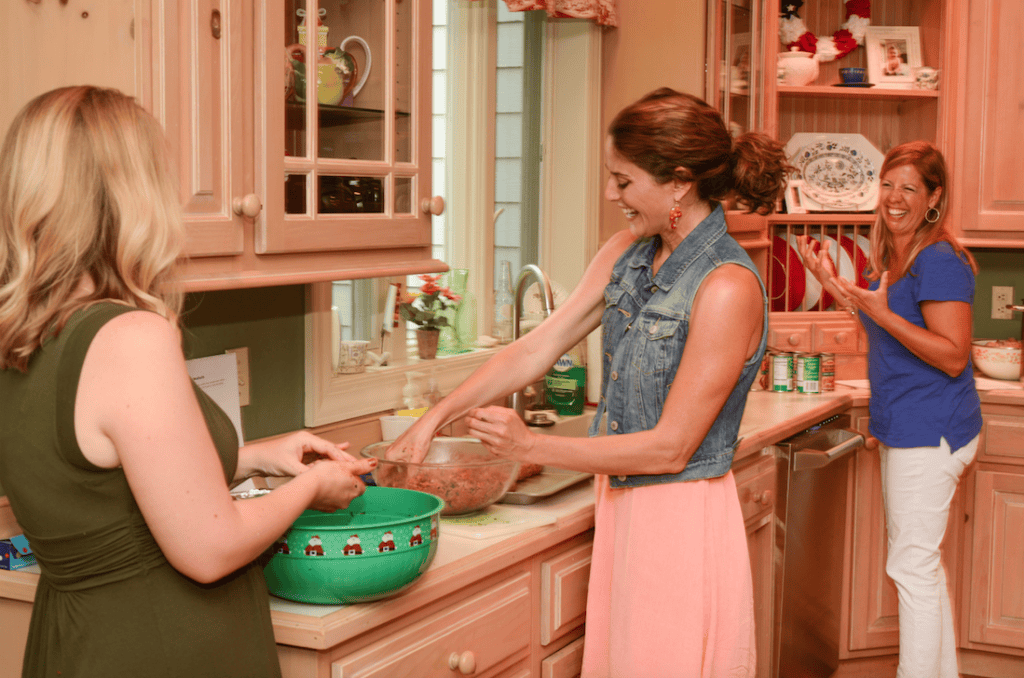 So here's the thing. I'm 37 years old. I run a food blog of sorts. I'm a self-professed foodie. One of my few hobbies is reading cooking magazines and books. The only TV you'll ever catch me watching during the day would be a Food Network show.
And I've never made a turkey. In 37 years. (Sigh.)
Back story:
My sassy friend Keith–who also happens to be my boss and pastor–texts me, Polly, and two other church staff wives a few days ago…

(Yes, he just addressed the text "women". Typical.)
Then, somewhere along the way, two of my younger friends, Emily and Rachel, chime in with all kinds of helpful information about where to buy the turkey and what recipe they've used…for four years now!

Some quick math tells me that they've been making turkeys since their twenties. What was I doing in my 20s?