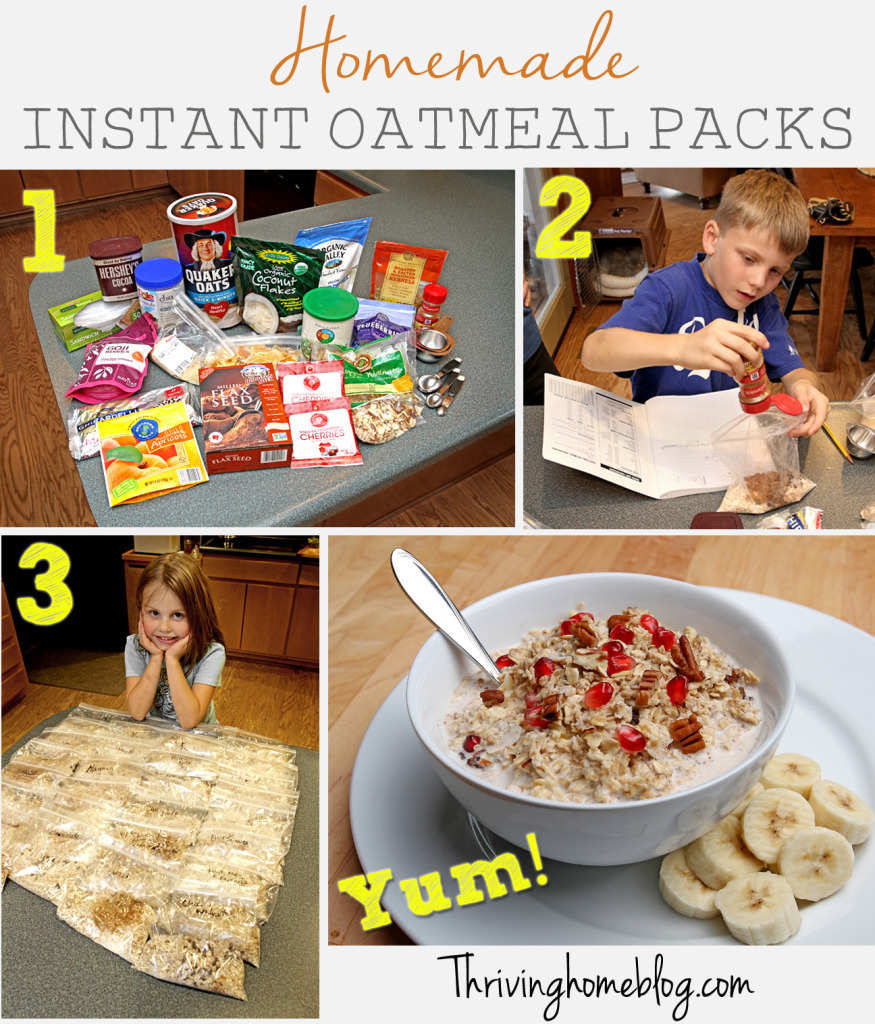 My mom called me one day. "Rachel, I have this great idea for me and your family, and I think you could blog about it!"
Friends, it's time to confess. This blog really is a family affair. Here's the break-down in case you're interested:
Husband = taste-tester, listener, encourager, editor, listener (oh, did I already mention that?)
Kids = taste-testers, posers for my pictures, budding recipe developers
My Dad = photographer (check out this post and this one to see a bit of his work) and business card designer/maker
My Mom = My #1 fan.
You see, my mom listens to my business plans, is always brainstorming for the blog, has recently started helping us manage our Pinterest accounts, tests my recipes and tells all family and friends about Thriving Home (blush). She does all this for free…because she's my #1 fan. Can you believe that?
I digress. My point is that today's recipe idea was inspired by mom. And, it's a darn good one. In fact, we've made approximately 50+ bowls of these Homemade Instant Oatmeal Packs just since we initially did this project about a month ago. They are awesomely, deliciously healthy.
Pin It