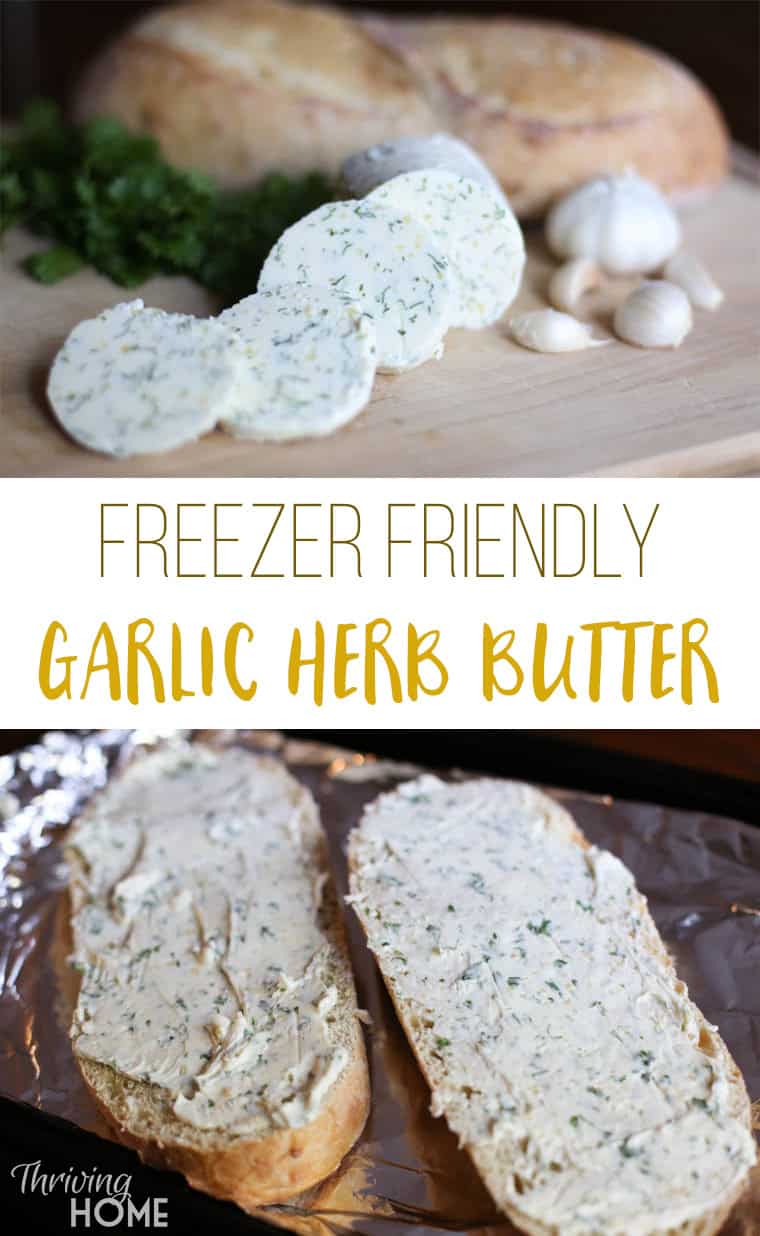 I'm always looking for ways to jazz up side dishes. This is one of the many reasons I love this garlic herb butter. It can be made ahead of time, frozen or refrigerated and then plopped on any kind of bread you want to make scrumptious. It's SUPER easy to make too. Lets get started!
Start by chopping up some fresh parsley.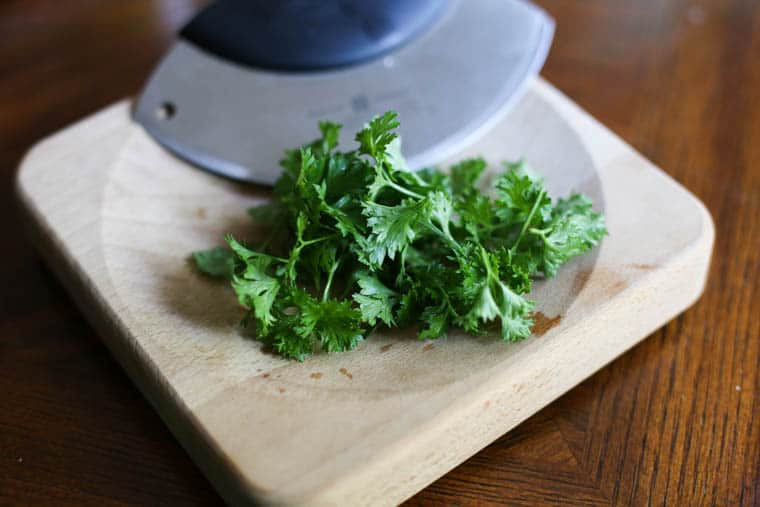 Beat up some softened butter real well–until it's nice and fluffy!