10 Read Aloud Books for Kids Who Hate Reading
This post may contain affiliate or sponsored links. Please read our disclosure policy.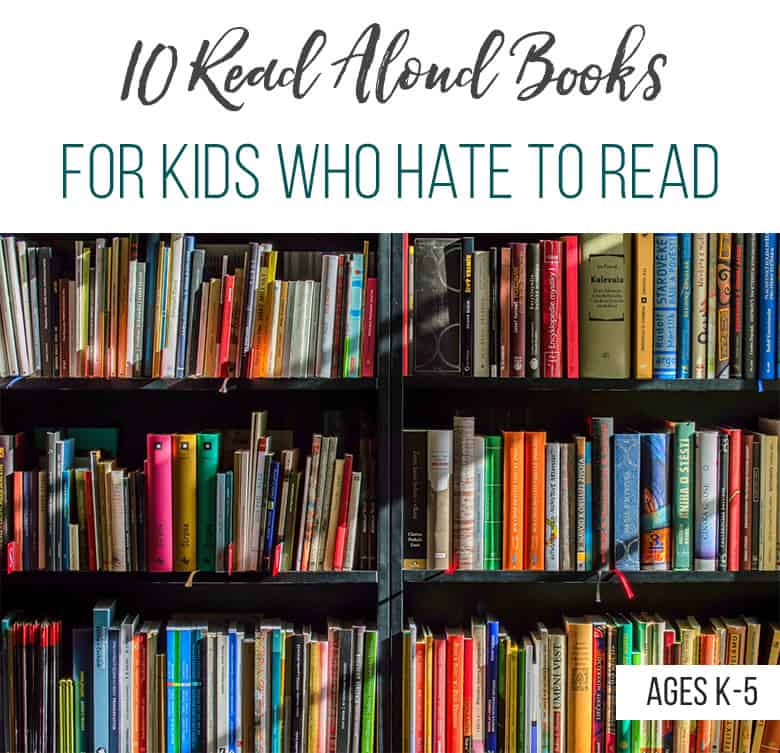 By Katie Bangert, Contributing Author
My son doesn't like to read. There. I've freely confessed it to the masses. Admitting this somehow feels like parental defeat. This reading thing is one of the first elementary educational milestones. Teachers are constantly measuring it, and we moms chat about it at the playground. Graduating to chapter books is on par with conquering the monkey bars, and I shamefully admit I gleefully participated in these conversations touting my little Einstein's reading levels.
A Slice of Parenting Humble Pie
My third child brought unique challenges and probably a well-needed dose of parenting humble pie. He had his own way of doing things, and it was decidedly not mine. Where my other children nestled into cozy chairs reading their new finds, my youngest screamed this was, "so boring," as loud as he could in the silent library. Garnering stares and pitied glances from parents and librarians alike, library visits became hurriedly picking up items I had placed on hold ahead of time.
Reading minutes for school involved tears, begging, and bribery. I finally bought him graphic novels in utter defeat. "There's a book for everyone," I kept reminding myself as he devoured the breakfast equivalent of fruit loops.
But, oh how I longed for him to discover the richness of good books. My middle son is like me. Getting lost for hours in a book, the world fades away as his life expands from experiences he can only have reading. I recognize the far off look in his eyes as I remind him it's time for dinner. Coming back to real life is jolting when he's just been on the beaches of Normandy.
My youngest is busy. From the moment he wakes he's ready to go, go, go. His endless energy far outlasts mine or anyone else's in our family for that matter. Even bedtime is a wiggle-worm fight of tug-of-war as I try to tuck him in while his arms and legs are still in motion. Honestly, it's no wonder he hates reading. He'd rather be running, jumping and climbing. Part of me wonders what the teenage years may hold for my little adrenaline junkie, but first we have to make it out of elementary school.
Ditching the Picture Book for a Read Aloud
I'm not sure what prompted me to ditch the picture book one evening for something with more substance. Maybe the thought of reading How Does a Dinosaur Say Goodnight for the thirty-nine thousandth time was just more than I could handle that day. Whatever the reason, I grabbed one of my favorite chapter books and before he had the chance to protest there were too many words on a page, I just launched into chapter one. Using my best voices, I made the story come alive. Enraptured, he sat soaking in the imagery for almost thirty minutes. His mind was ready and he didn't even know it.
At night when I sit on the couch and open our book, it's the rare moment of the day he's still. His heart rate slows, his body relaxes and he listens. When I close the book he usually says, "One more chapter Mama please!" And most nights I can't resist his big, hazel eyes hungry for knowledge. I hold out hope that one day I might see him pick up a book of his own free will, but for now I can recognize this as the precious gift that it is…time with my son.
10 Read Aloud Books for Kids Who Hate to Read
Note: We are a participant in the Amazon Services LLC Associates Program, an affiliate advertising program designed to provide a means for us to earn fees by linking to Amazon.com and affiliated sites. Read our full disclosure policy here.
This list is designed to pique the interest of even the kid who says, "I don't like to read!" On it are the books where when I start reading to my second grader, my thirteen-year-old wanders over, snuggles on the couch and listens to the story.
Rich with content, these books are filled with lessons and vocabulary disguised in a fast pace, enjoyable read that even gets me excited to find out what happens next.
Finding Gobi (young readers edition) by Dion Leonard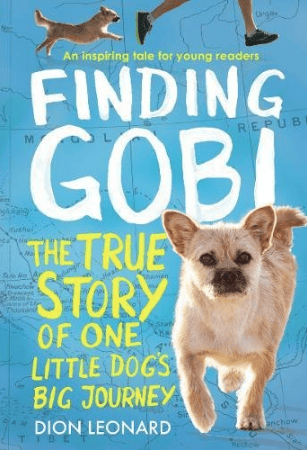 There's something about a book where the underdog is a dog that speaks to old and young alike. This little four-legged friend does the impossible by joining an ultramarathon runner on a hundred and fifty-five mile race across China. In the author's descriptions, I can almost hear his Australian accent and taste the red dust as his feet pound the dirt. Your child will be cheering for these two as they form a friendship against the odds.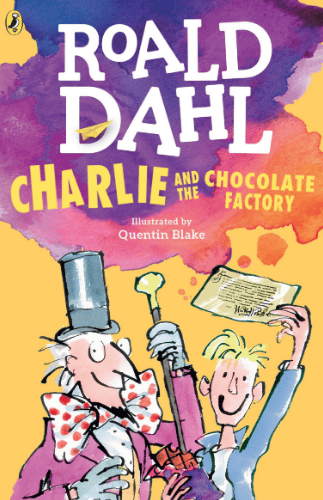 Golden Ticket. Read these two words aloud and your child will never look at a chocolate bar the same. In this story, only five lucky children will find a magical golden ticket which allows them access to Willy Wonka's mysterious chocolate factory. The fun part about this book is the opportunity to watch the movie once you've finished. There are two delightful versions to choose from and no matter which you pick you are sure to hear, "Mom, the movie wasn't nearly as good as the book." Music to my ears. If you enjoy this story, Roald Dahl has so many more delightful tales – Matilda, James and The Giant Peach, Fantastic Mr. Fox, and Charlie and the Great Glass Elevator.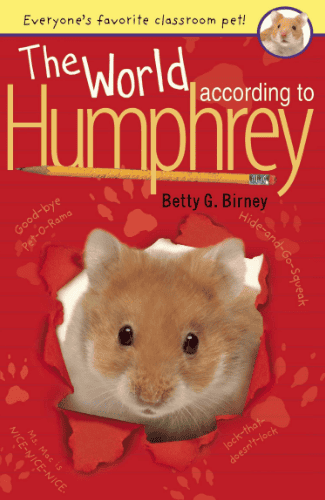 The voice of Humphrey the Hamster narrates the going-on inside an elementary classroom. My children found this perspective hilarious and by the end were begging me to buy a pet hamster to name Humphrey (reader beware!) There's a touch of grown up humor which I found particularly enjoyable. The kids might not catch it, but take note of Humphrey's names for the children. Humphrey has many more adorable stories to choose from in this series. Secrets According to Humphrey, Trouble According to Humphrey, Surprises According to Humphrey, and so many more…we've read them all!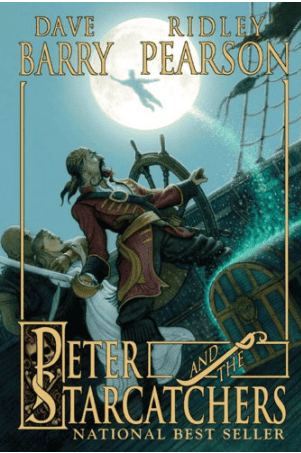 For me, Peter Pan is one of the most magical fairy tale characters of all time. In this novel, we discover the very beginnings of how Peter Pan came to be. Aboard the Never Land, Peter Pan and his band embark on an epic adventure. Battles with pirates, storms at seas, I promise you will want to read ahead after your children are in bed. Follow Peter Pan in several more adventures by this author – Peter and The Shadow of Thieves and Peter and the Sword of Mercy.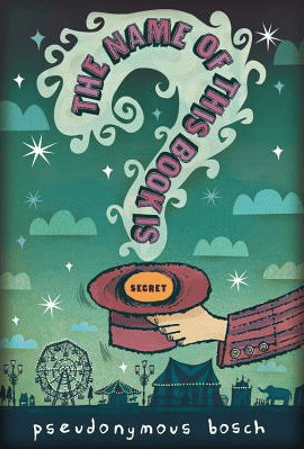 This title is everything: brilliant intrigue and a creative plot full of puzzles for young minds to sort out. I can't tell what's inside or it would ruin the secret. I would recommend this metafiction for ages eight and older due to its unconventional style. As for book number two in the series…If You're Reading This, It's Too Late.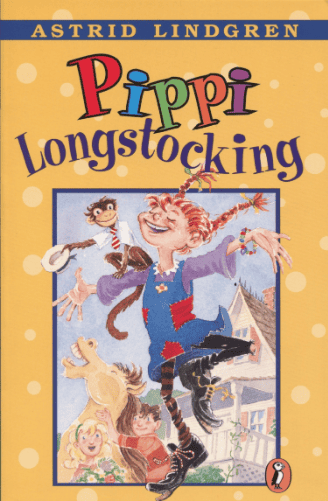 There's something special about introducing your own children to a beloved book you read as a child. Pippi Longstocking has always been a favorite of mine. I remember braiding my hair and wearing mismatched socks in a youthful attempt to be just like her. Living every child's dream where no parent tells her what to do, Pippi Longstocking is offbeat and rambunctious with her pet horse and monkey. This first chapter book will have boys and girls alike giggling at her hilarious antics.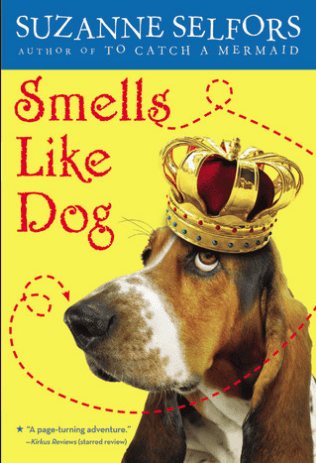 My kids adore a good adventure and any story with animals is a plus. The first book in this series blends together the best of both worlds in a treasure hunt adventure, featuring none other than a lazy basset hound. With laugh-out-loud descriptions and a quirky cast, this droopy dog will win their hearts. Your children will beg for more in the sequels, Smells Like Treasure and Smells Like Pirates.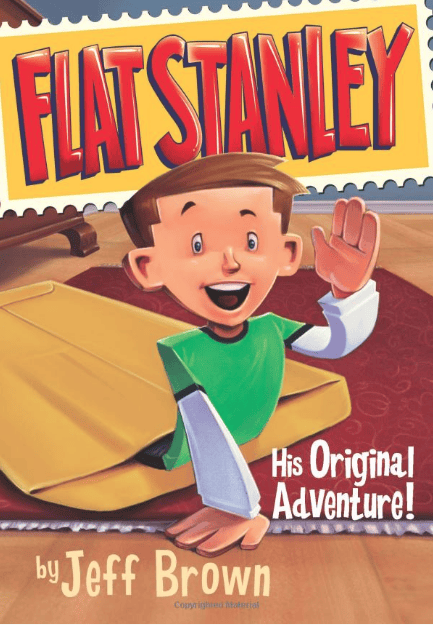 I fell in love with this character the day my daughter brought home her very own Flat Stanley to color and send off on a far away adventure in the mailbox. At only half an inch thick, Flat Stanley can do things other children cannot like being flown as a kite, sliding under doors and even traveling the world by way of the postal service. Highlighting the benefits of being different with goofy escapades, the reluctant reader is sure to love his adventures. For a parenting win, there are downloadable templates and many enrichment worksheets available on the internet.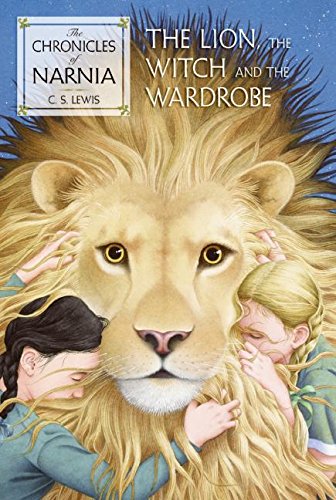 This book might be a cliché pick, but there is no way I could include a list without it. The Lion, The Witch and the Wardrobe encompasses everything magical about reading. One moment you're in the ordinary, and the next you've entered an enchanted land where time stands still. Stepping onto the white snow, your child will become Lucy, Susan, Peter and Edmond as their imaginations touch the soft, brown fur of Aslan's mane. Shh…don't tell them, but this book is why they will learn to love reading. There are six more books in the series and endless opportunities for thought provoking discussion.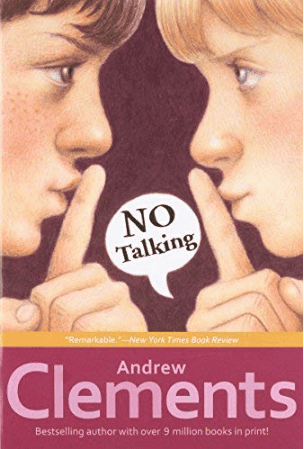 This author is a genius. I love all his books, but this one in particular pulls you in from the very first page. Fifth grader Dave Parker issues the challenge of a school day without words. In a boys vs. girls contest, this rowdy grade joins together in silence to the bafflement of teachers and administration. An added bonus, your kids may want to have a no talking competition of their own! You might also enjoy Frindle, Lunch Money and The Report Card.
Want more good reads? Be on the lookout for my upcoming article, Surviving the Road Trip: 10 Audio Books that Make the Miles Fly By, just in time for summer!

About the Author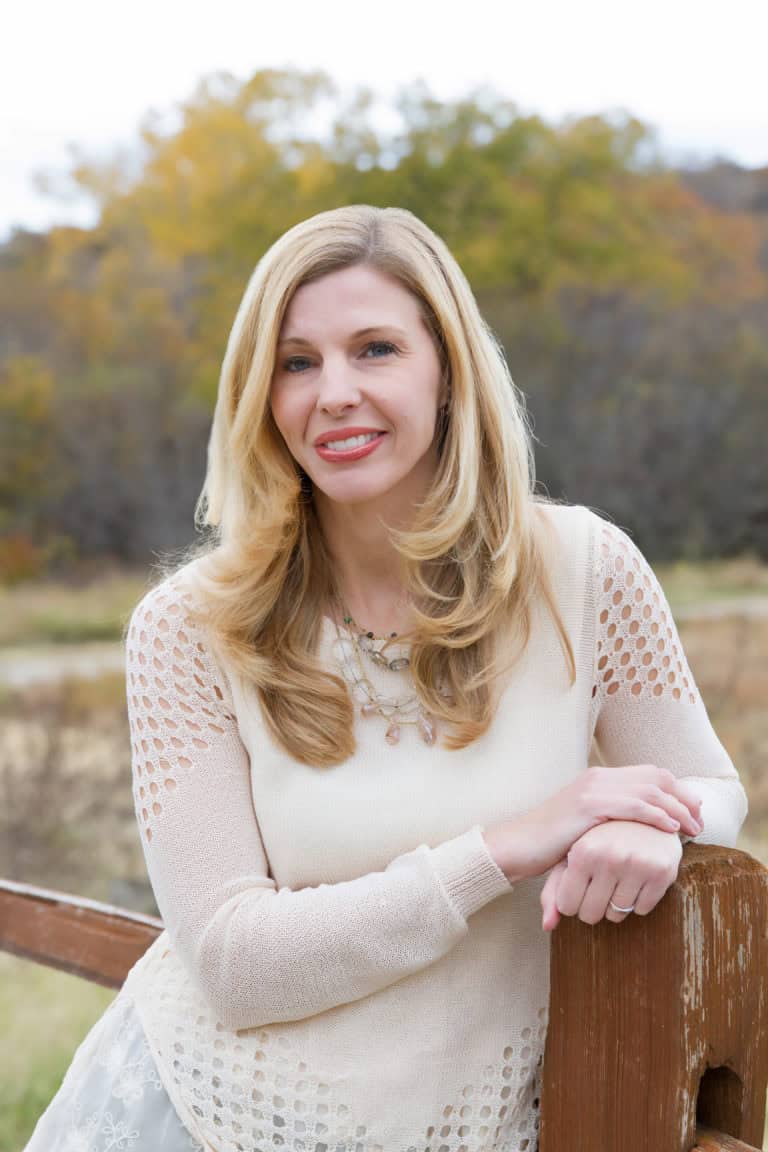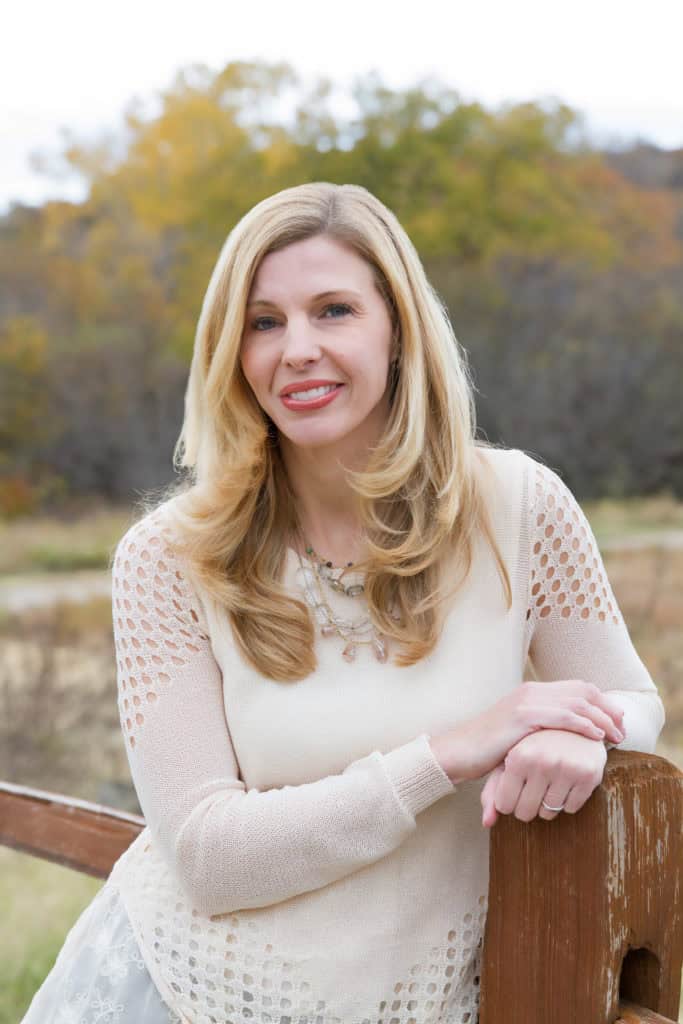 Katie Bangert is a wife, mother, unapologetic book lover and nature enthusiast. Published in five Chicken Soup for the Soul books, she somehow turned a marketing degree into a passion for writing and children's education. She hopes to inspire her readers to find the blessings hiding within the everyday.
You may enjoy these other articles by Katie: