Easter Craft Idea: Little Bunnies
This post may contain affiliate or sponsored links. Please read our disclosure policy.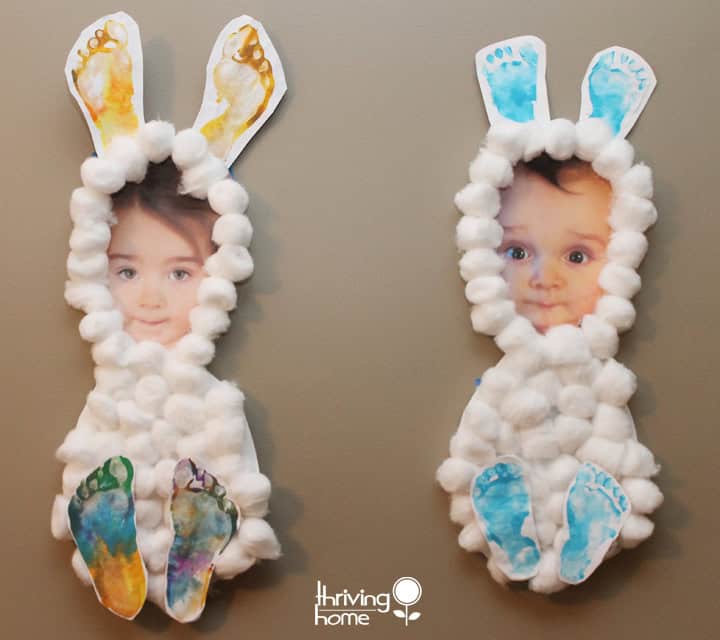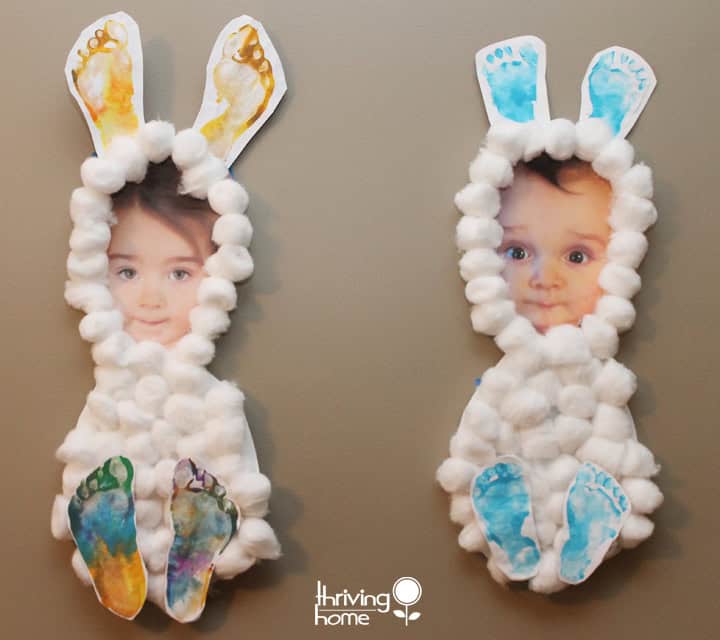 I mean, how you can you not even chuckle a little when you see this?
Every time my husband and I walk past this Easter craft we have a little laugh. My two year old was more than delighted to see herself transformed into a bunny as well.
I failed to take pictures of how I made this craft but I'll do a quick rundown on how to make your own.
Here is how to make your own Bunny Keepsake Easter Craft.
1) Print out a picture of your child that is about 8 inches tall. When you cut out the face make sure to leave about 1/2-1 inch space in order to have a place to glue cotton balls.
2) Use a kid friendly paint to get 4 of their foot prints. I found it was easiest to lay down a big drop cloth and to just let my toddler get her feet covered in paint and walk across the paper. This is preferably an outdoor activity but if you are stuck inside due to cold weather a drop cloth is a must. To get my 10 month old's foot prints I simply put him in a Bumbo chair and brought the paper to him. Here is a snapshot of our art studio.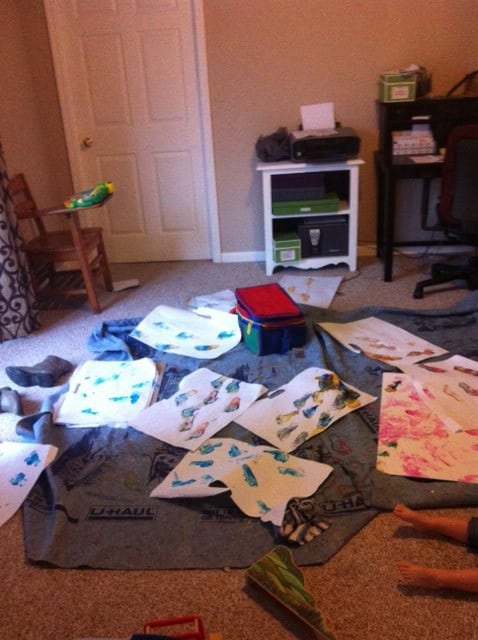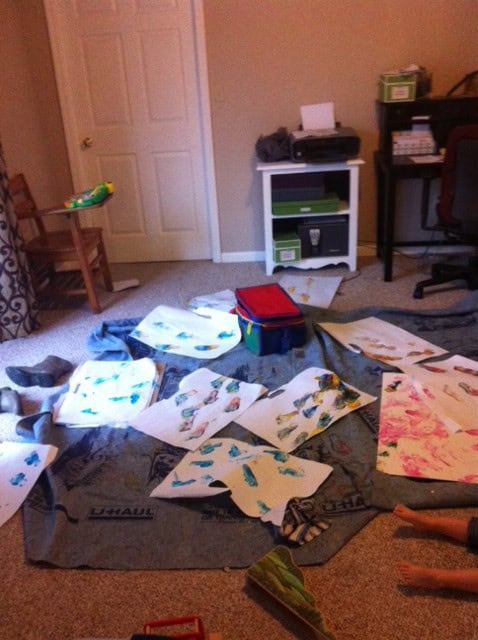 After prints have dried, cut 4 of them out. On one set leave a little space to glue cotton balls.
3) Cut out a big oval (the belly) and recruit help to glue cotton balls onto it.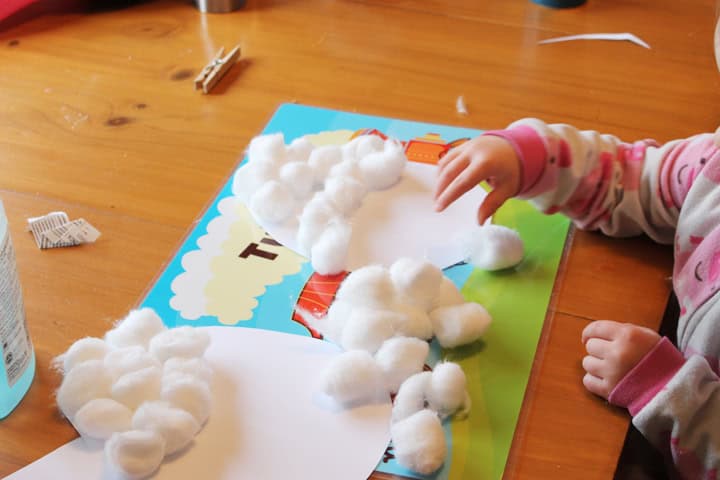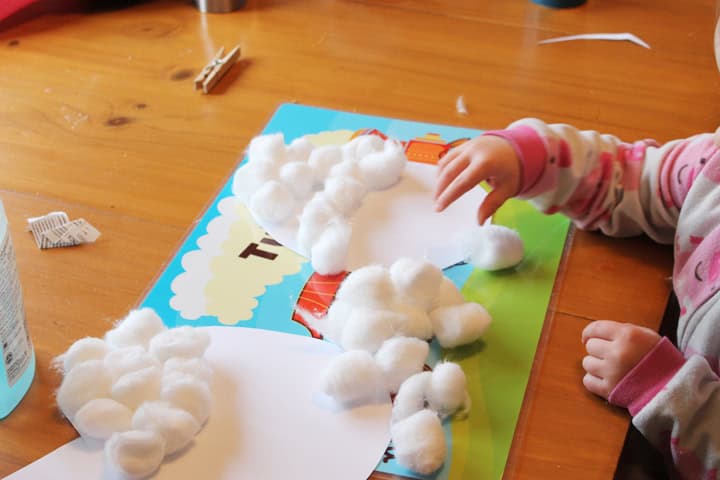 4) Glue the head onto the belly and then glue cotton balls around the edge of the head.
5) Now add your feet and add cotton balls to those if you want. I chose to add them to the feet but not the ears.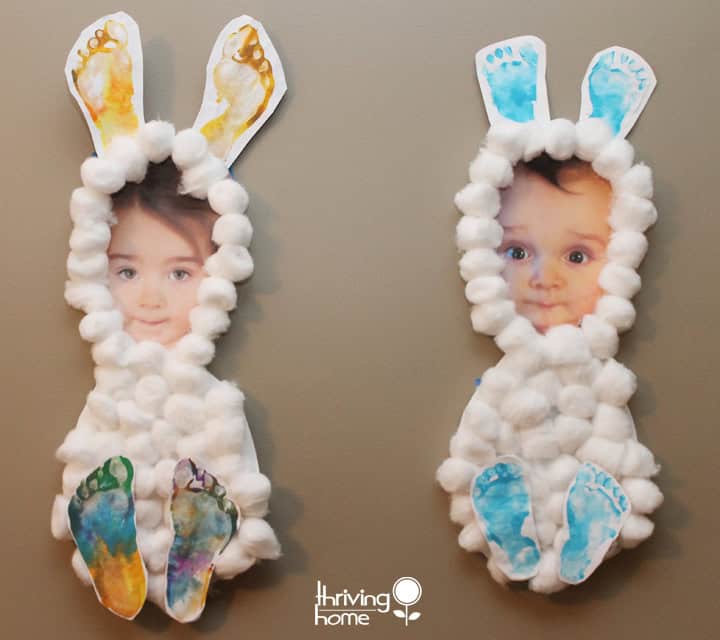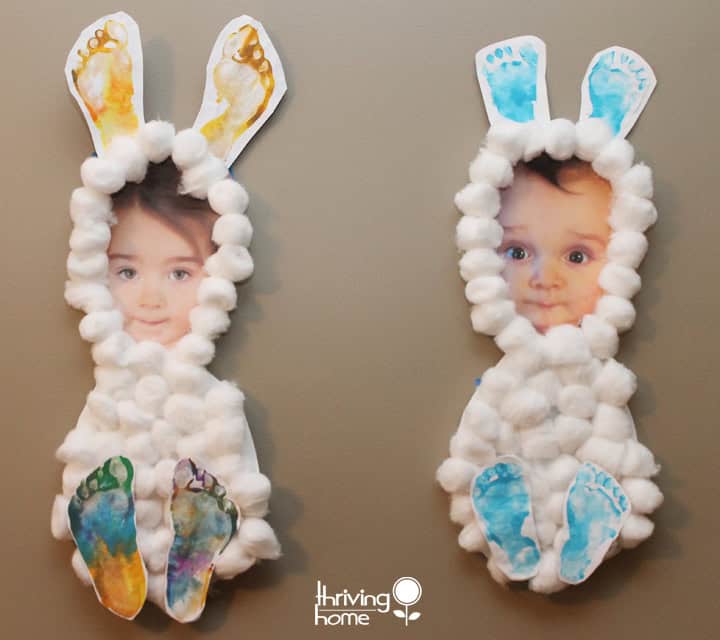 Happy  Easter!