Easy Easter Craft — Painting Eggs with Pom Poms
Updated: 11/13/20
This post may contain affiliate or sponsored links. Please read our disclosure policy.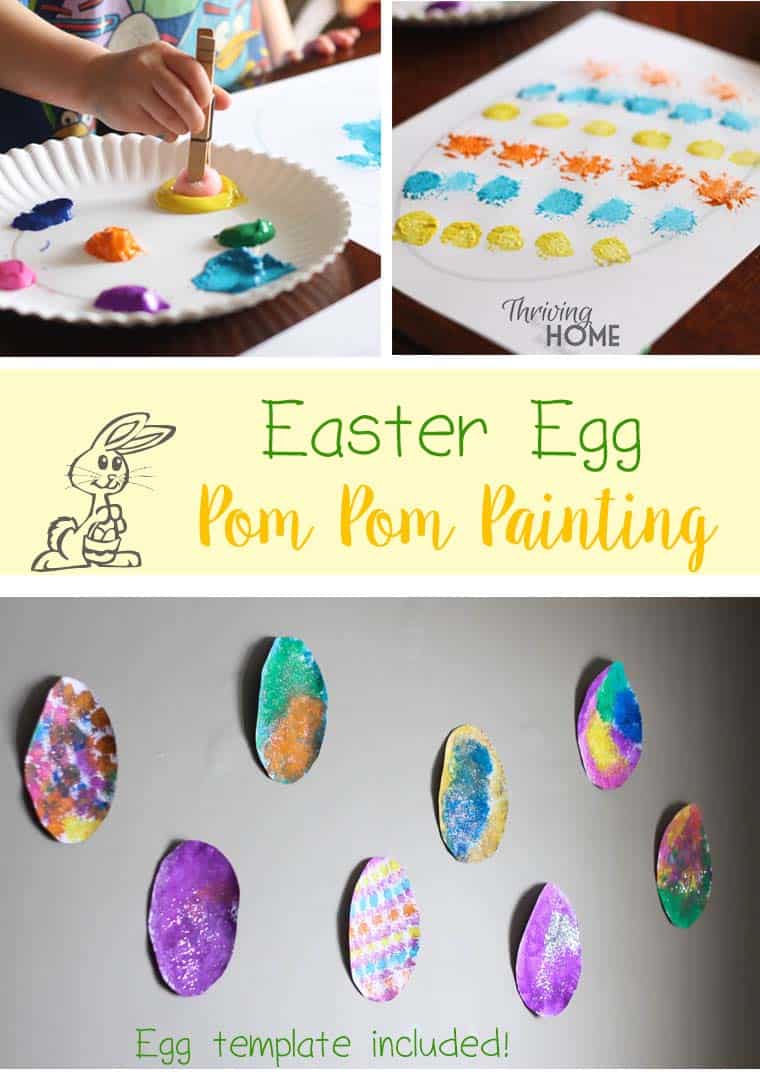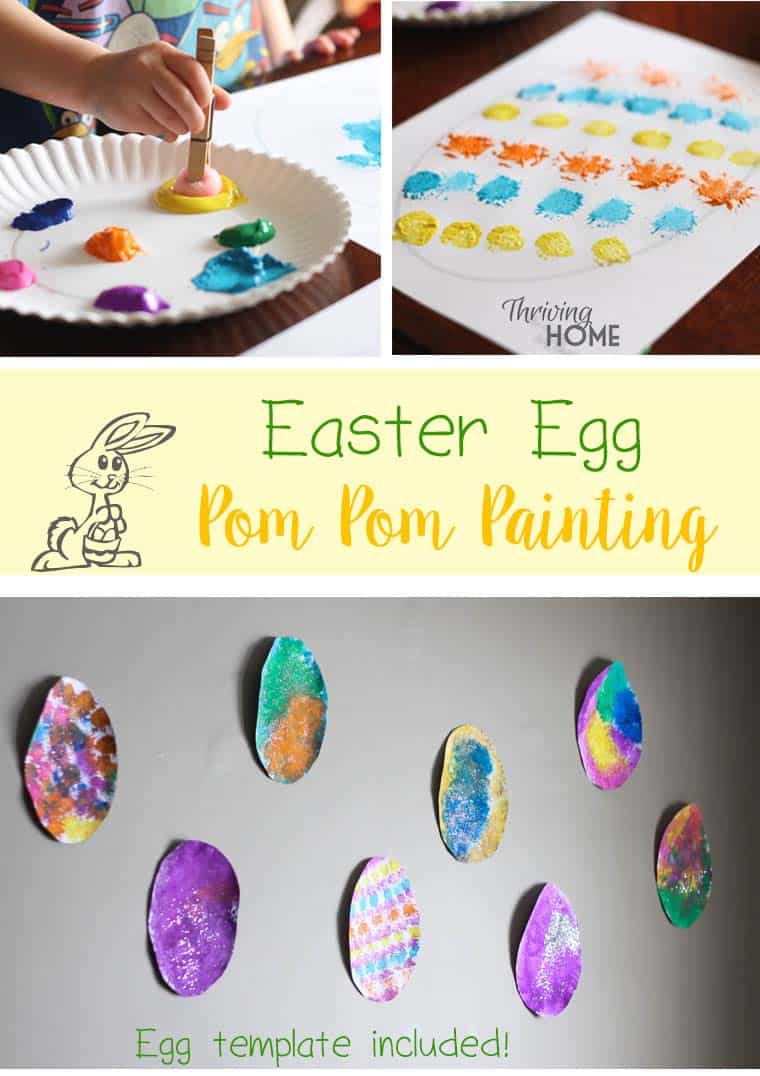 I had no idea what a hit this easy Easter craft with my preschool and toddler would be. Using pom poms, clothes pins and paint, we decorated eggs!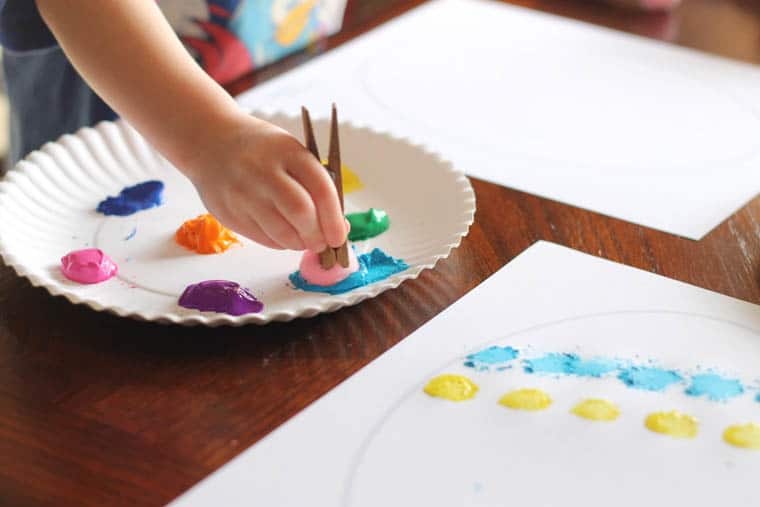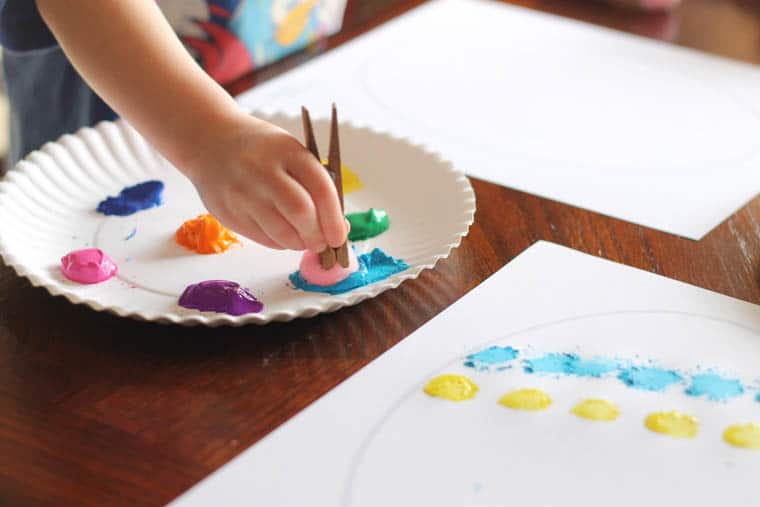 Before you even get started with the painting, you'll need an Easter Egg template.You could draw your own but if you're like me, your Easter egg will come out looking something more like a canoe or skinny pancake. I need templates in my life.
To make it easy for you, I whipped one up in photoshop for you to download and use.
You're welcome.
You can thank me by pinning this craft idea, k? Glad we had this chat.
Download and print this free Easter Egg Template. It'll print out looking like this. I'd suggest printing it on white card stock paper.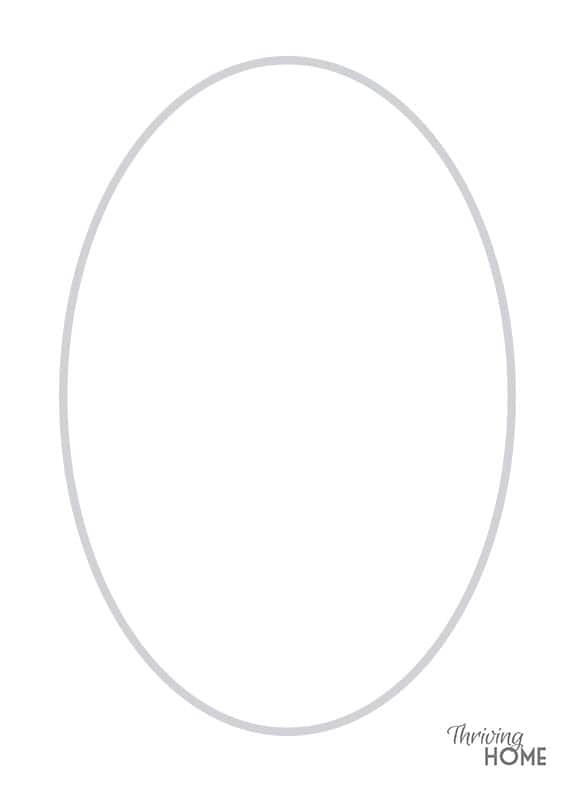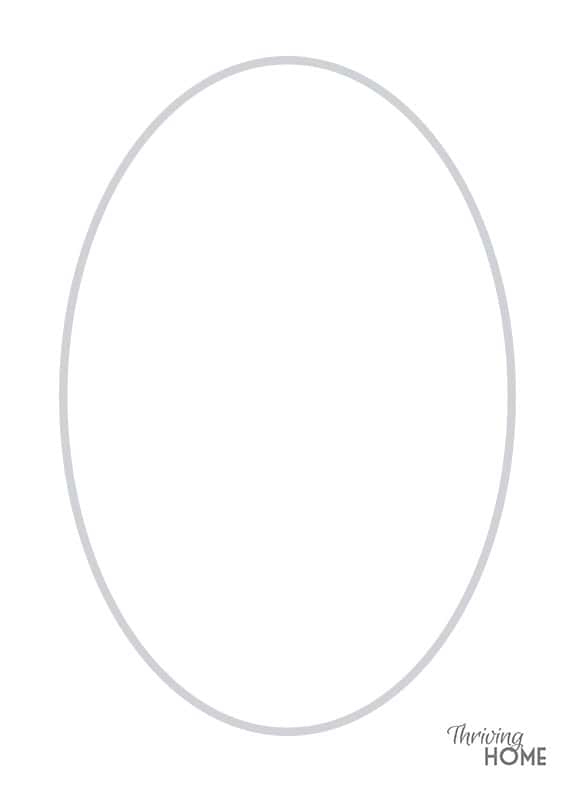 Next, attach different sizes and types of pom poms/puff balls to clothes pins.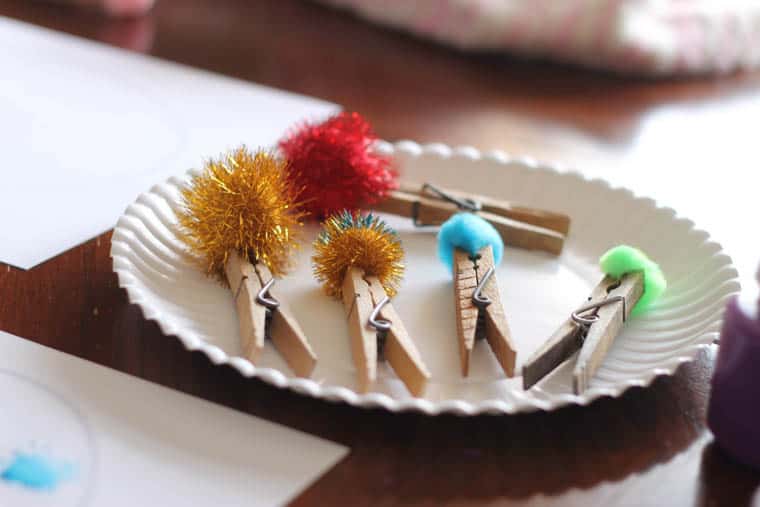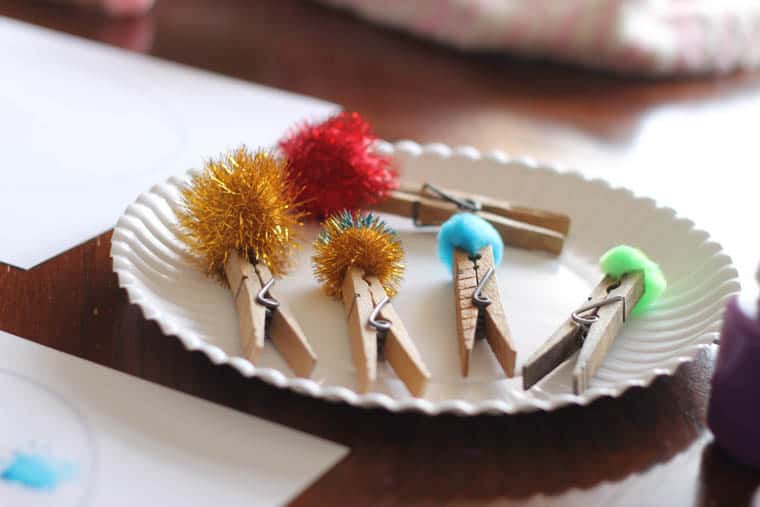 Now the fun part. Dip and paint.
I was doing this craft with a 3.5 year old and (almost) 2 year old. Once they saw me demonstrate how to dip and dab the paint onto the paper, they quickly got the hang of it.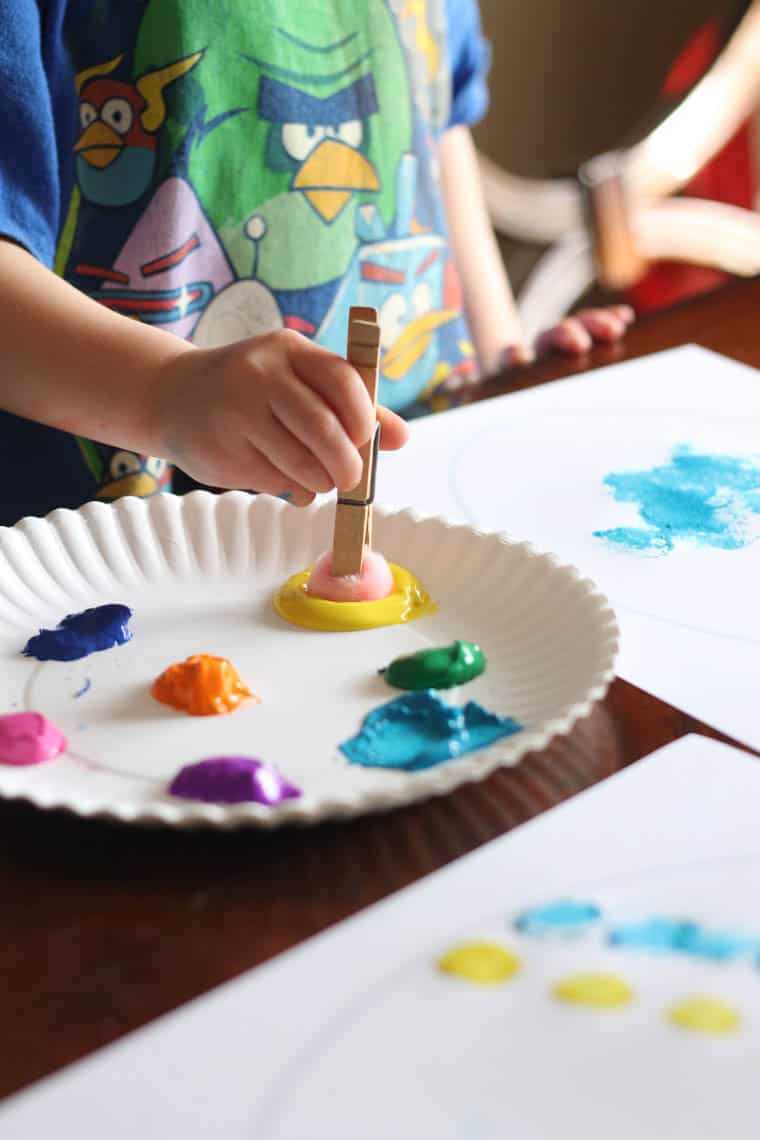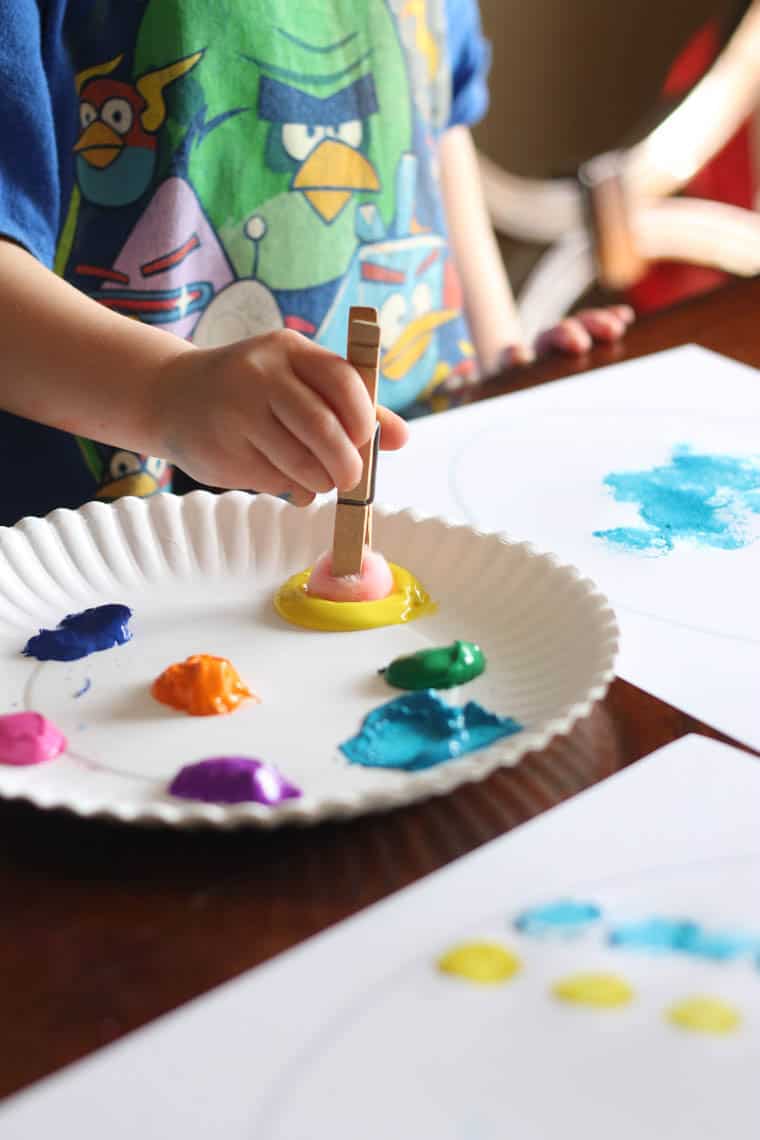 Well, my three year old did anyway.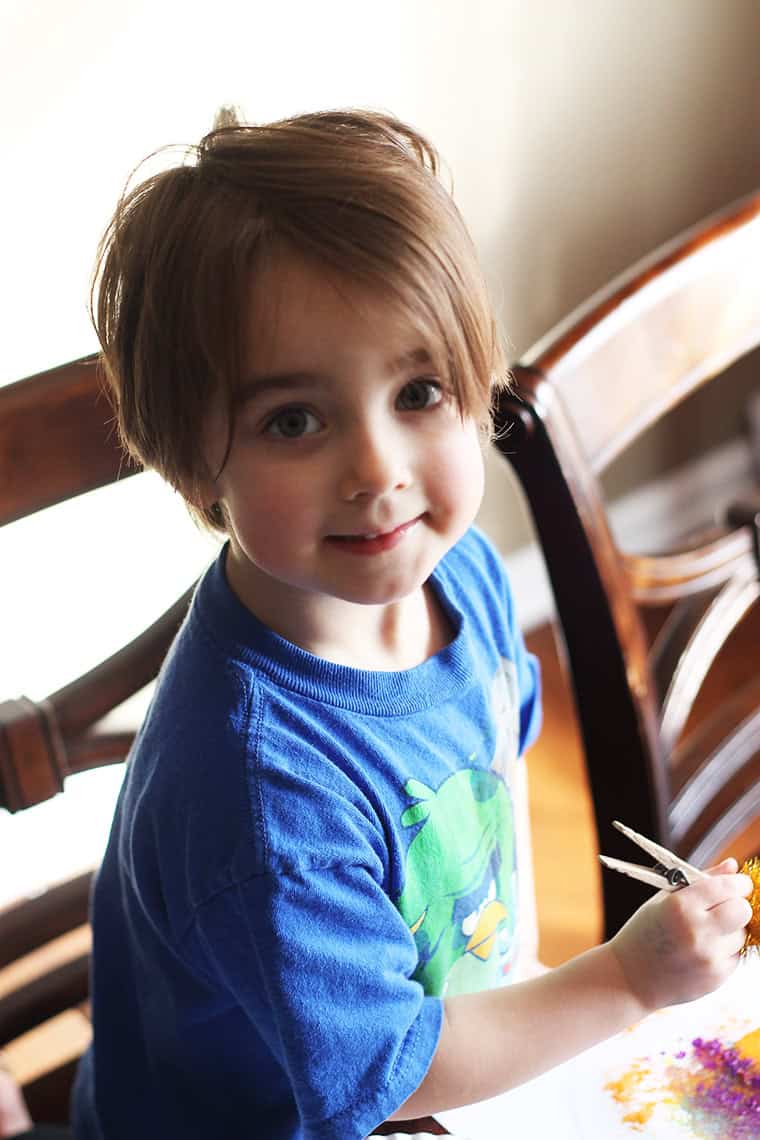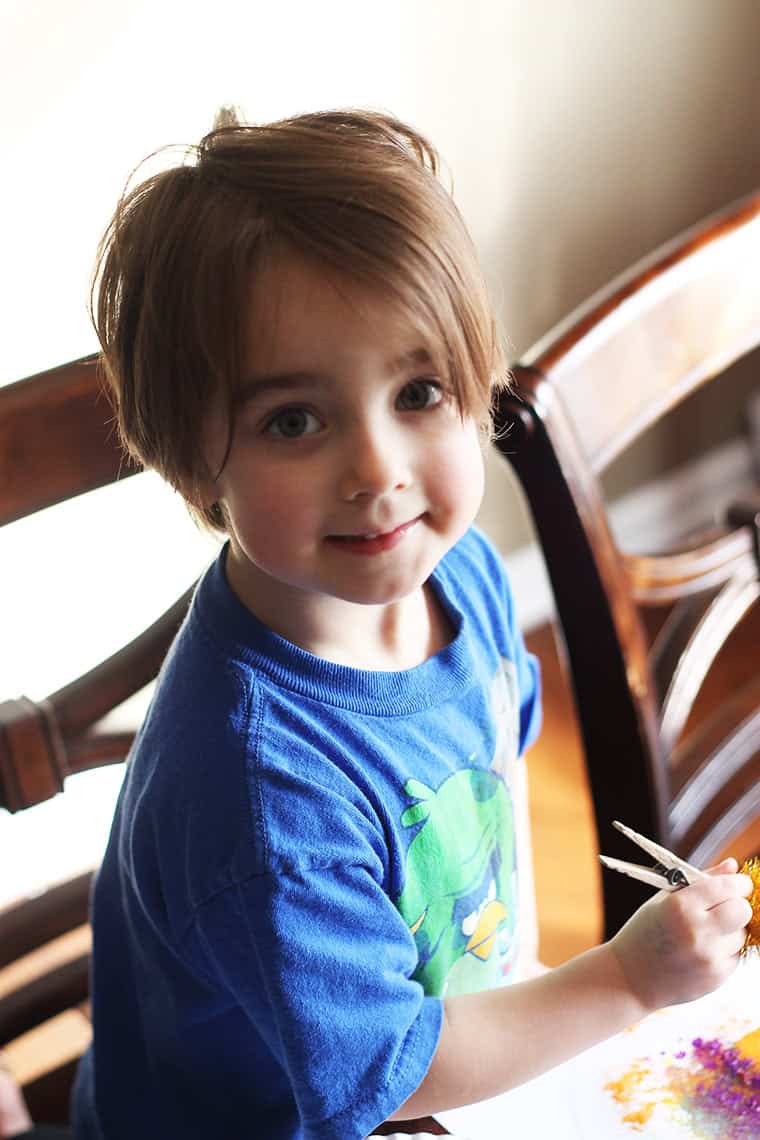 My little guy painted his egg appropriately for about 45 seconds and then moved on to painting more interesting things…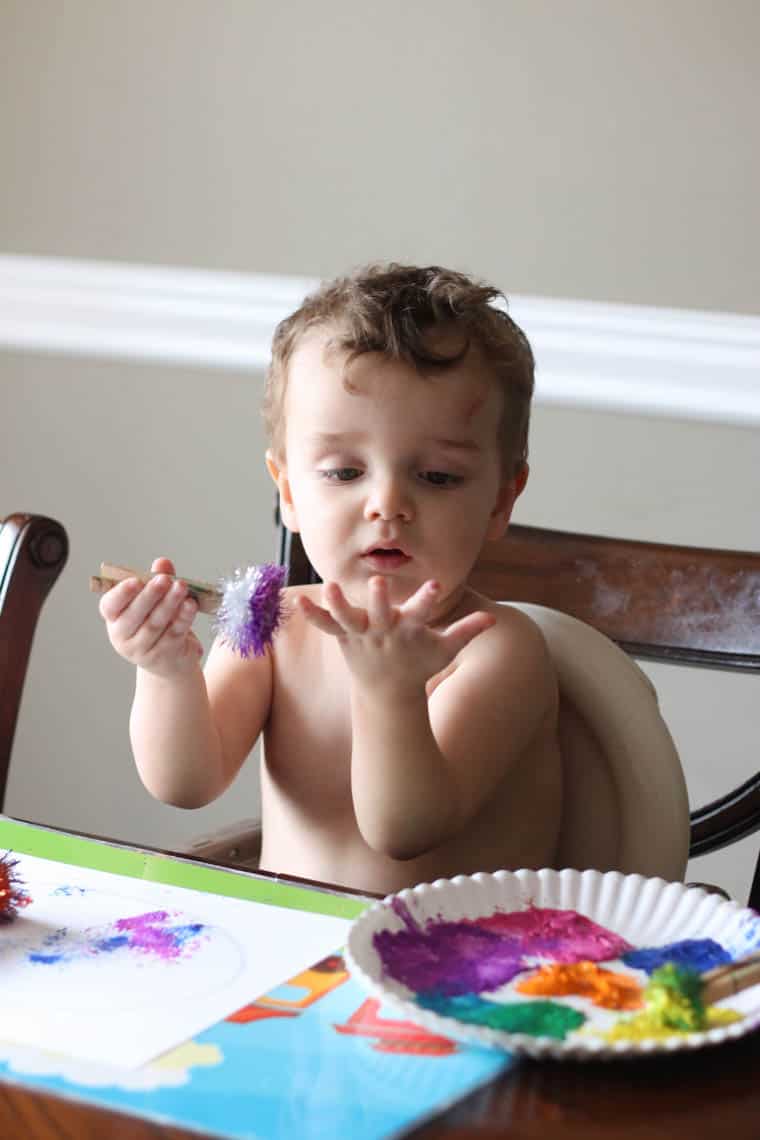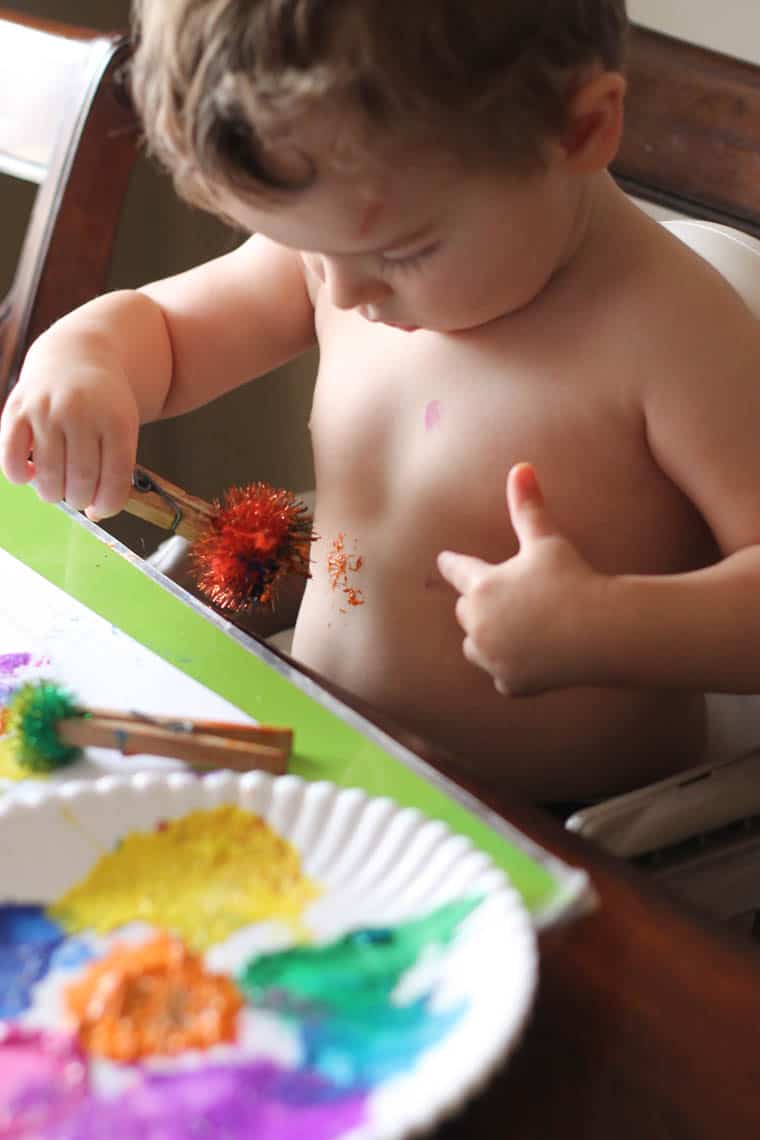 Meanwhile, his sister was busy trying out all different colors. I started the craft time with only three egg templates but realized quickly I needed more. We ended up painting almost 10 eggs!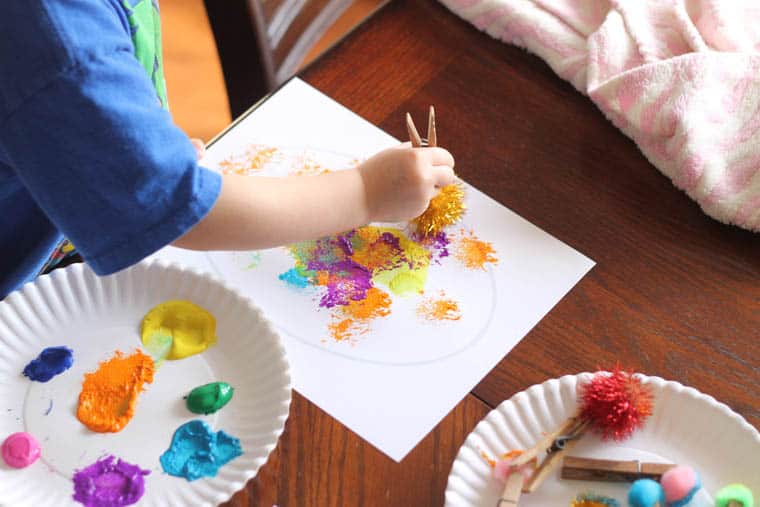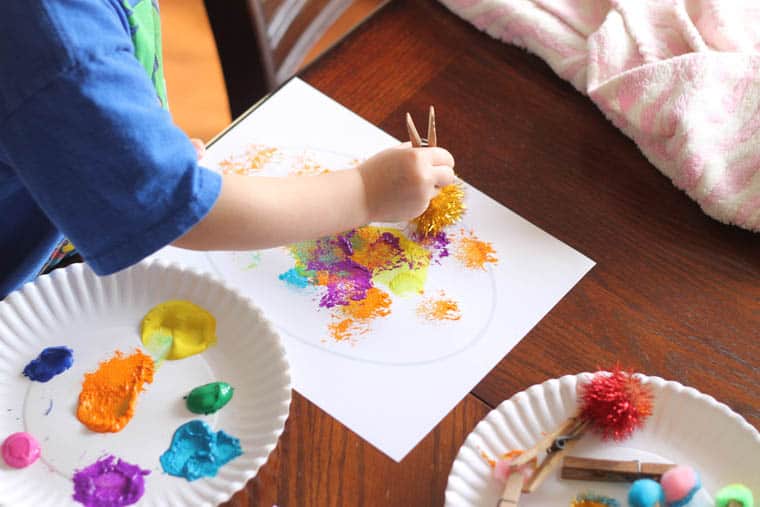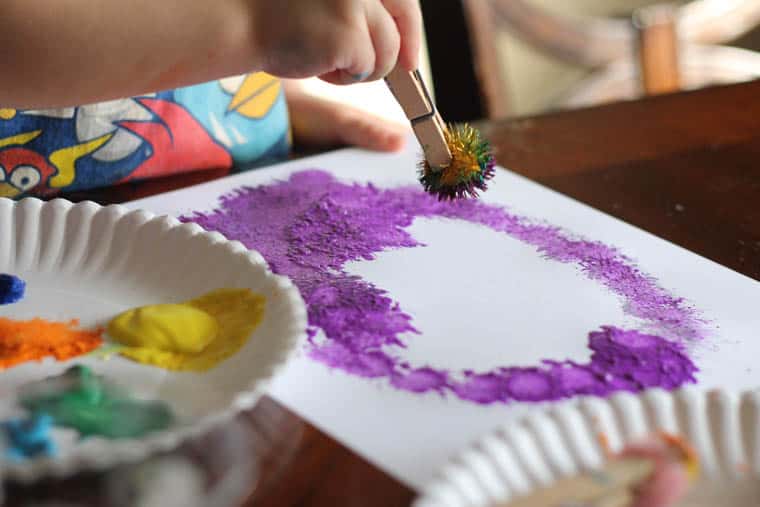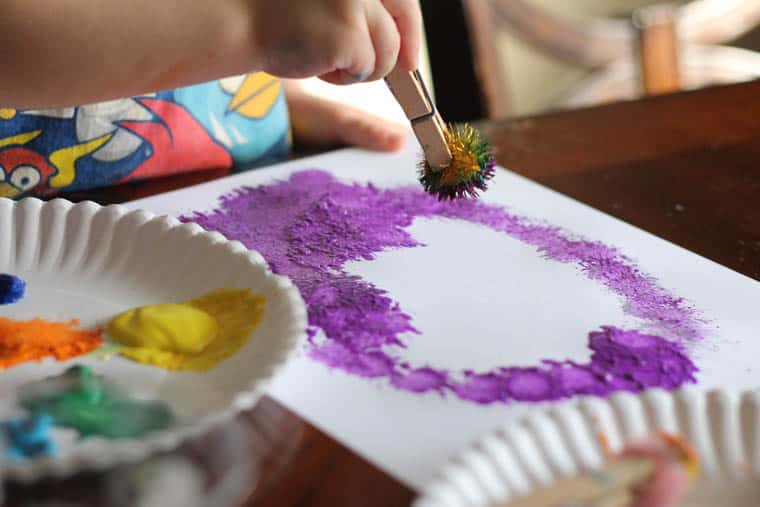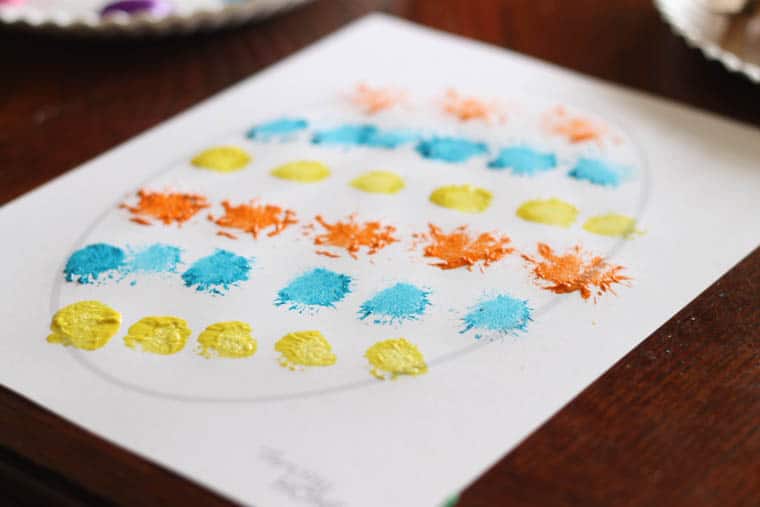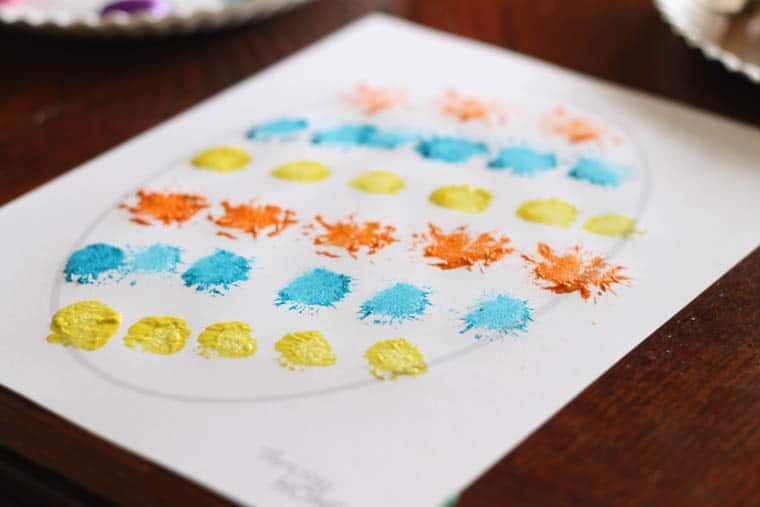 In conclusion, I'd recommend using these types of pom poms. They created a bit more texture on the eggs and the kids preferred using them more than the average puff.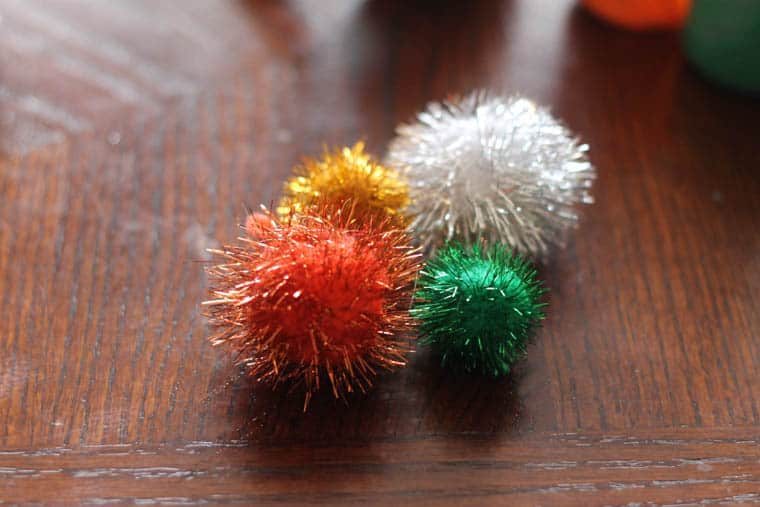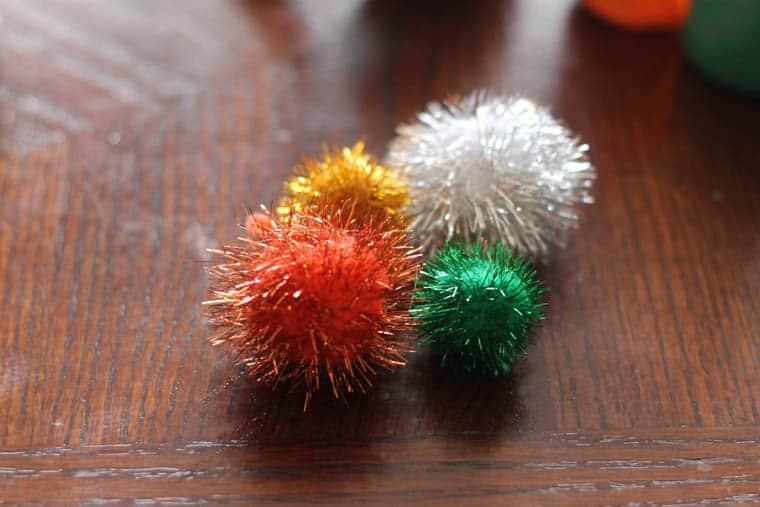 I'd also recommend to not have high expectations for a two year old boy to diligently focus and paint one thing. Just go with it.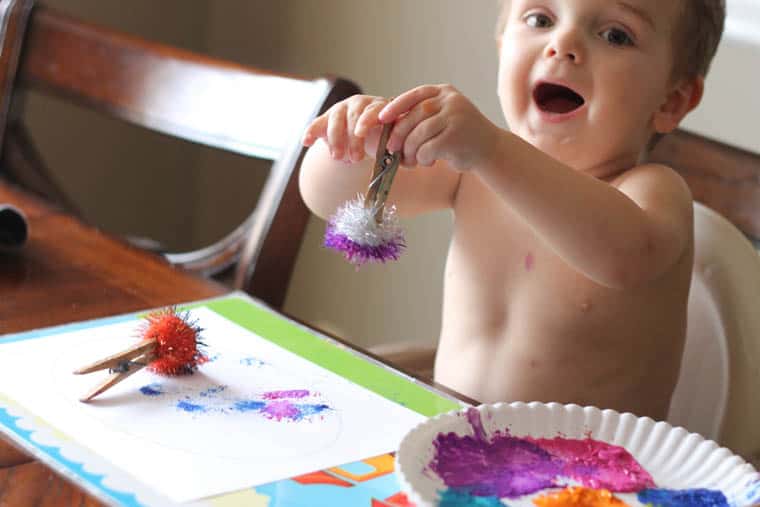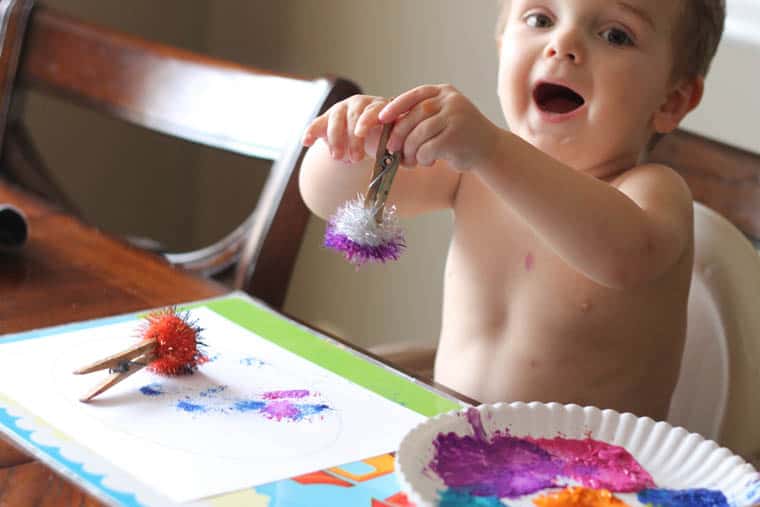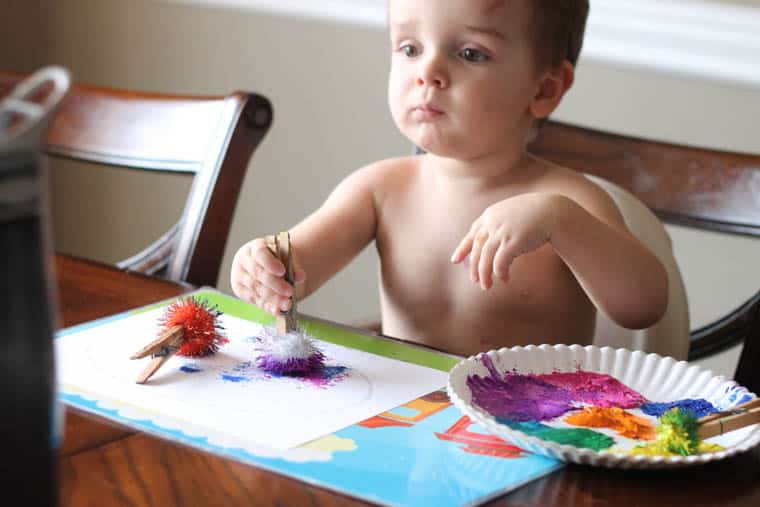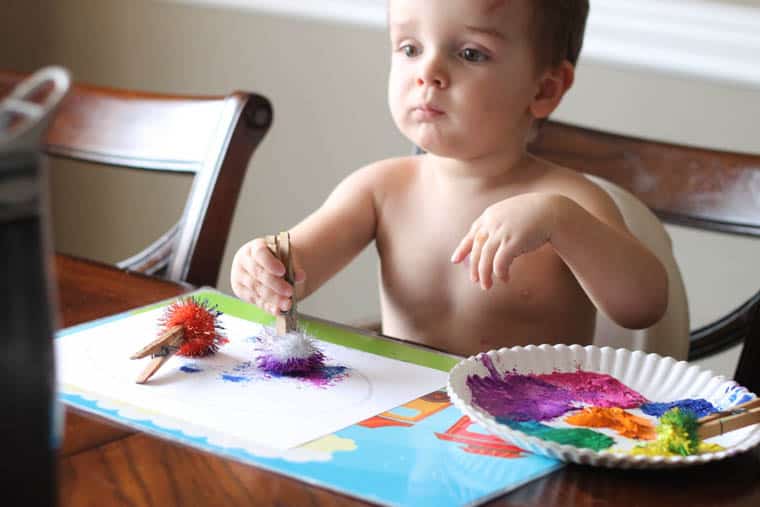 If you want to add a little raz-ma-taz, sprinkle a little glitter on your painted eggs while they are wet.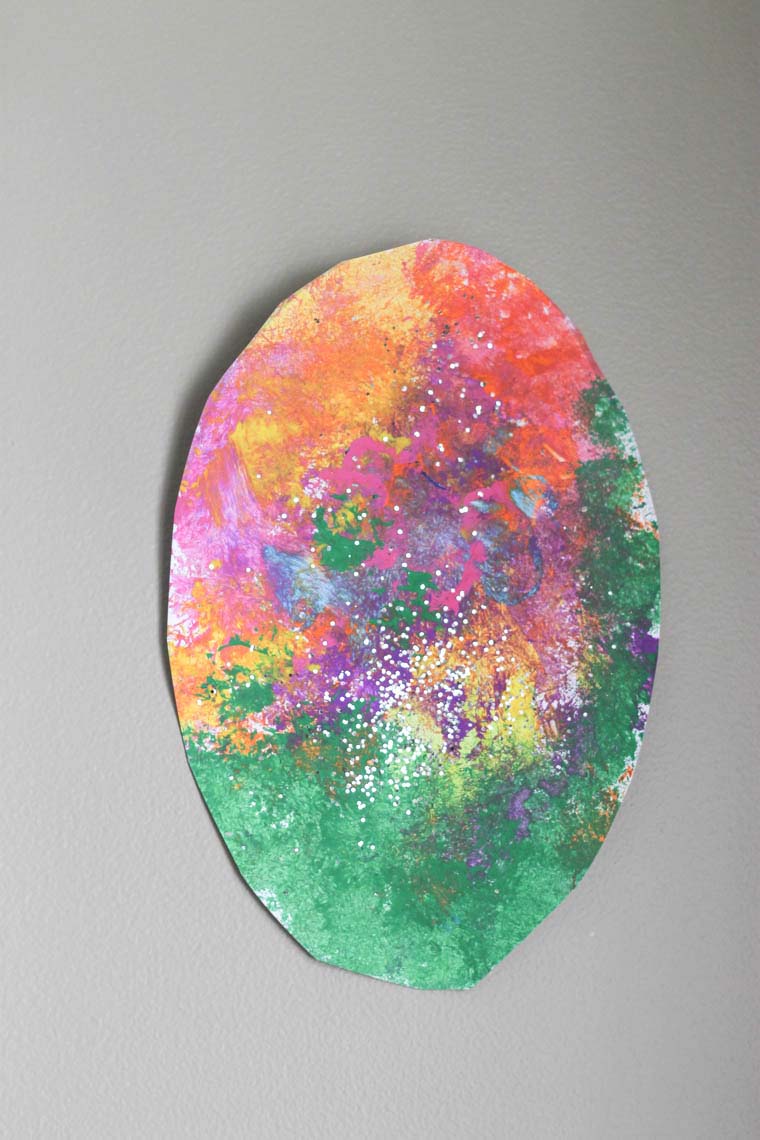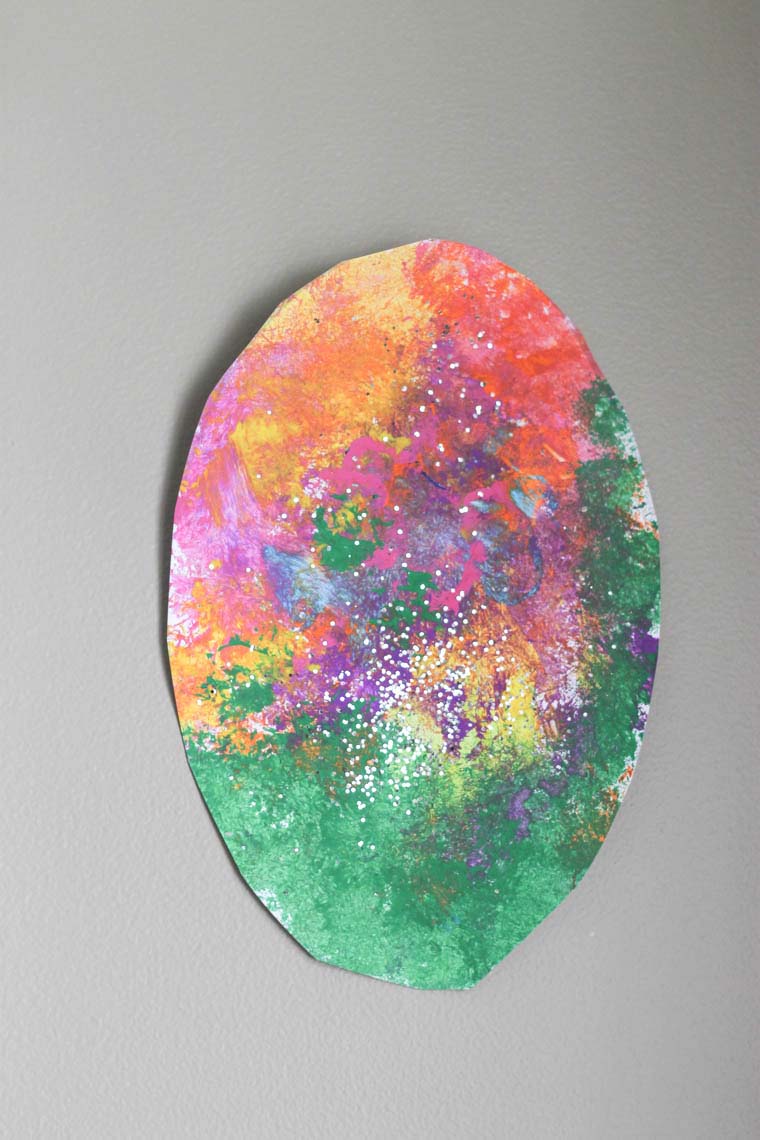 If you want to add a little more stress and crazy to your life, let your three year old do it. And when your three year old dumps half the glitter in one spot, go with it. Life is not perfect, people.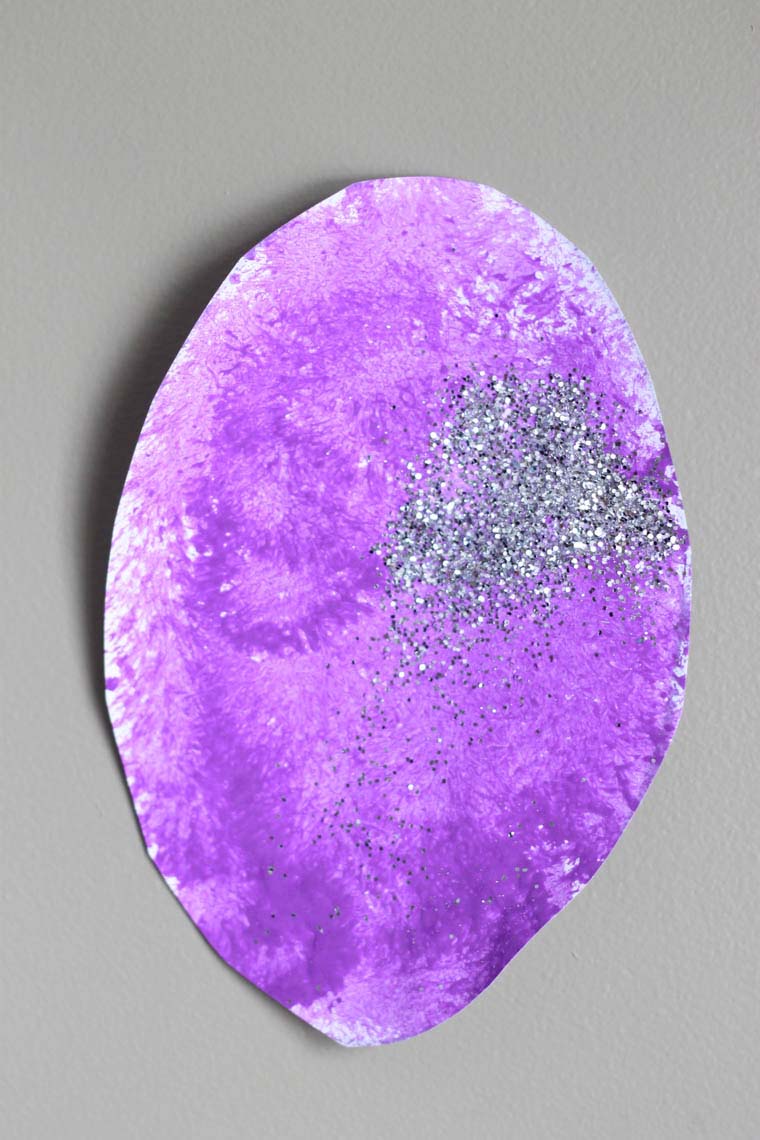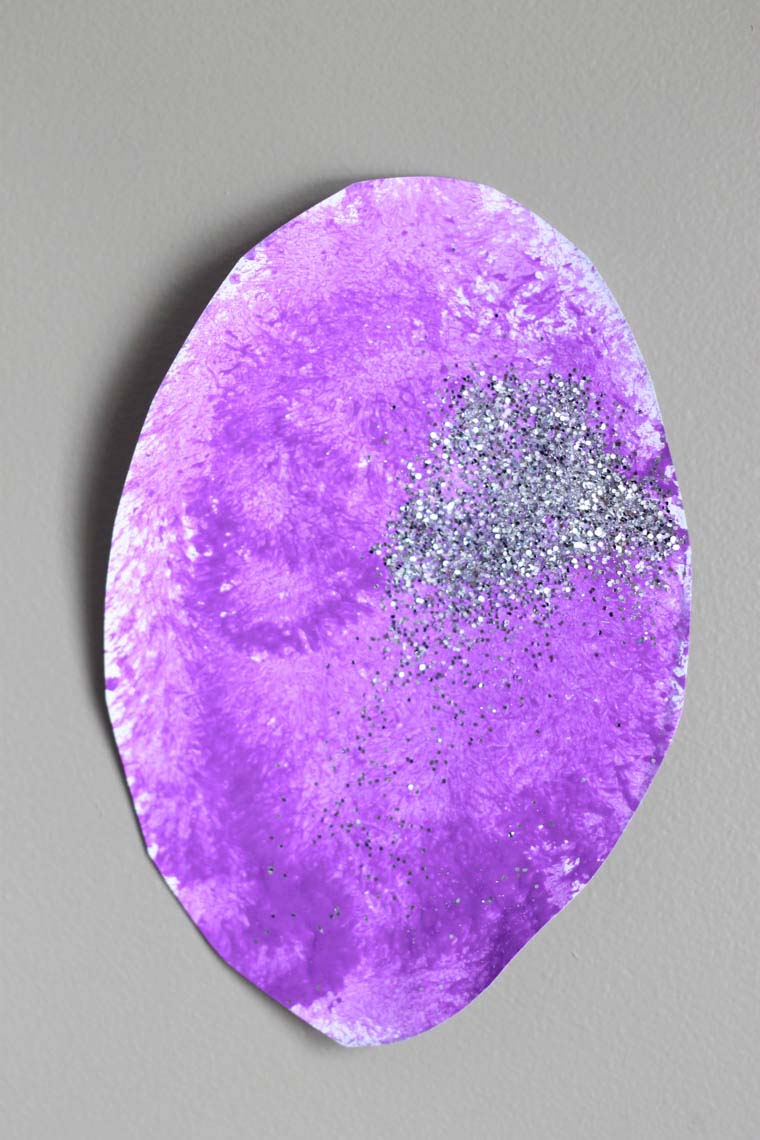 Let all your eggies dry and then cut them out following your template. (Gosh, what a PERFECTLY looking egg template!! Who made that?!)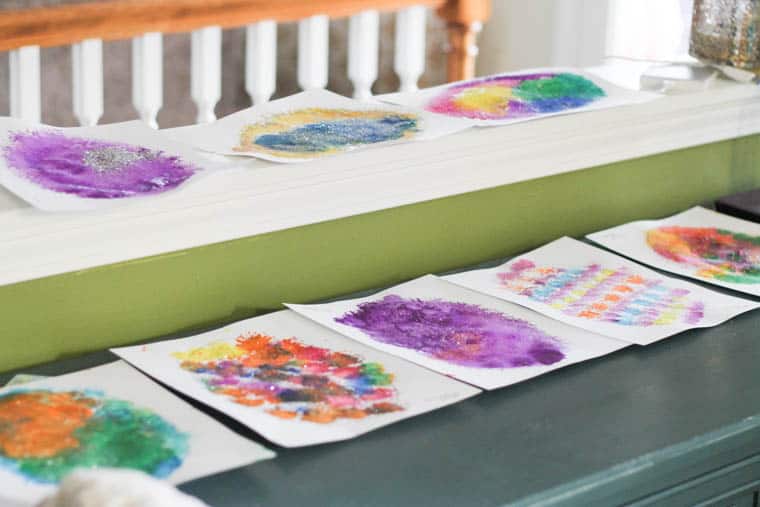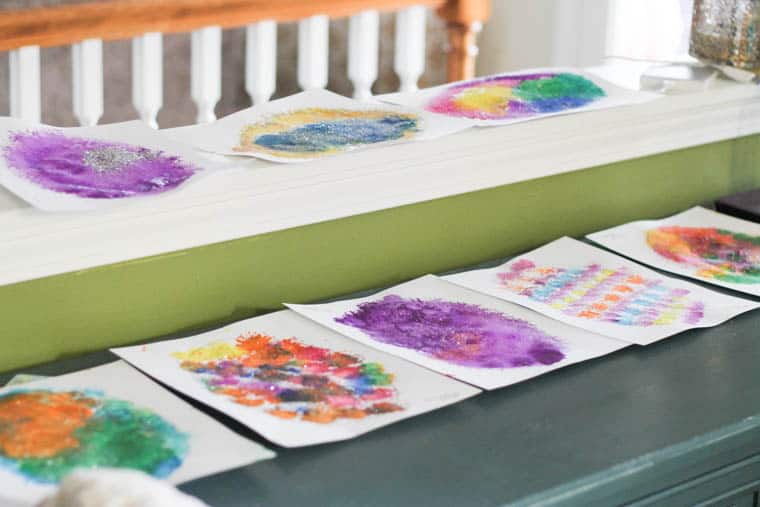 Now proudly display your eggs throughout your home!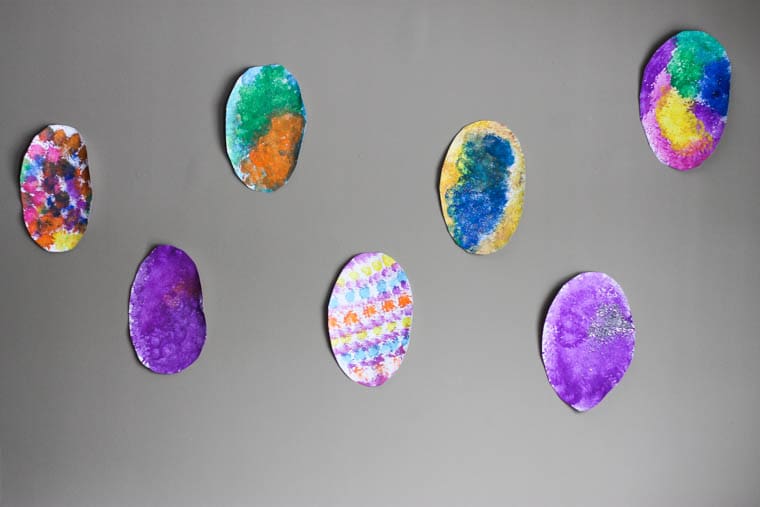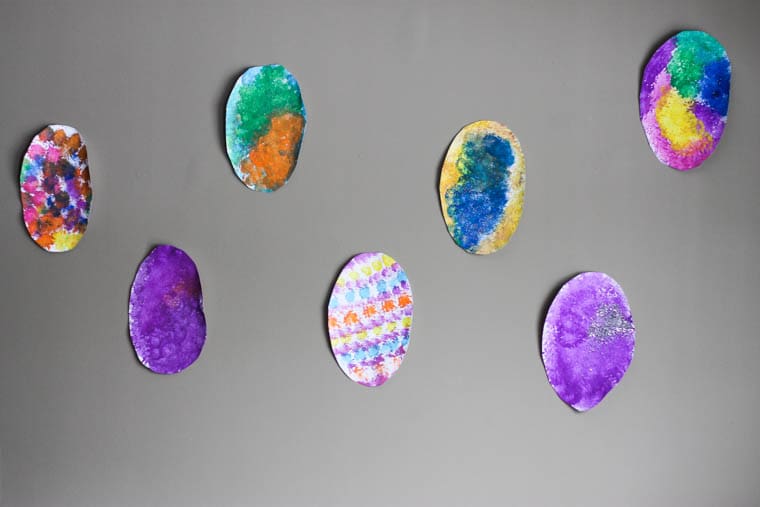 You could also turn these into cute Easter cards to give away. The power is in your hands… as well as the remaining glitter that didn't stick to the paint.