Fabric Flower Bouquet Tutorial
This post may contain affiliate or sponsored links. Please read our disclosure policy.
I love making fabric flowers. There are so many creative things you can do with them! I had a lot of fun with my Five Minute Fabric Flowers so I thought I would keep the party going with a fabric flower bouquet I made a while ago. This project can be a bit tedious but can also be done mindlessly in front of the tv. Want to make your own? Here's how I did it:
How to Make a Fabric Flower Bouquet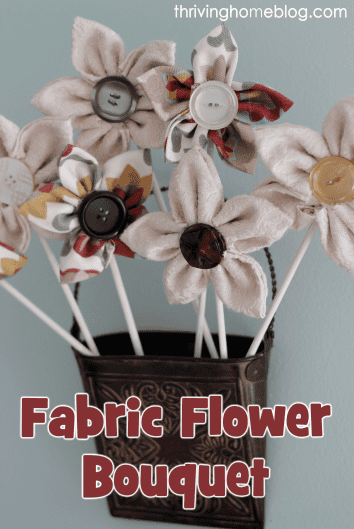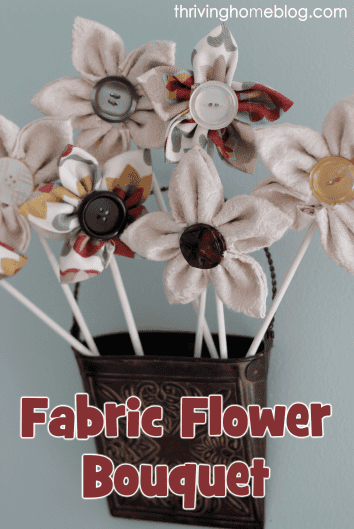 1. Cut out your fabric
Using a large jar, cup, or round object, cut out five circles of fabric.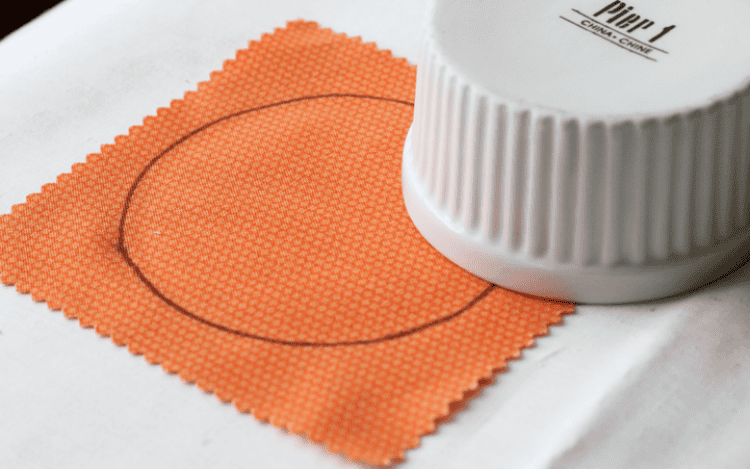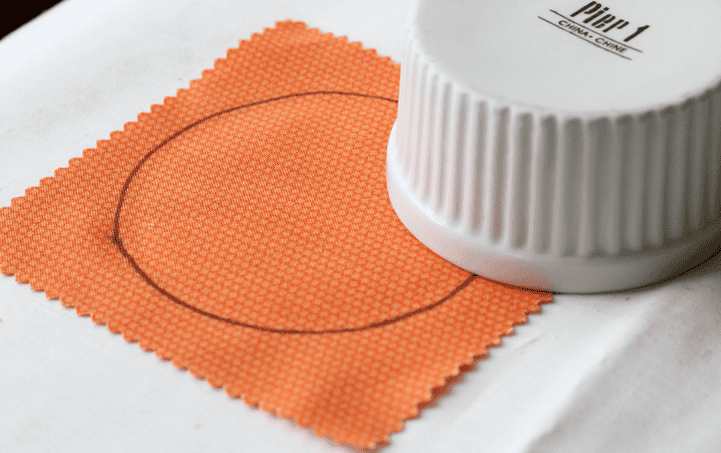 2. Fold fabric to make petals for fabric flower
Fold your circle of fabric in half and then in half again. Now iron your folded circle. This gives the fabric flower petal a more defined edge.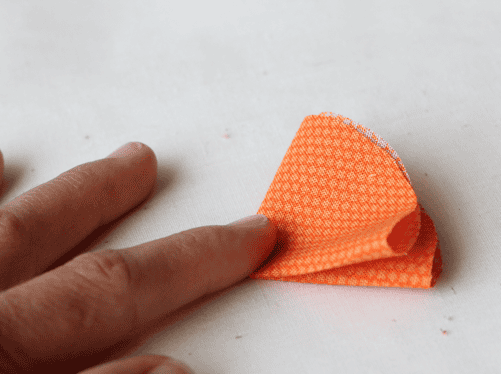 3. Ruffle and connect the petals
After ironing, take one of the petals and hand sew five or six stitches around the rounded edge. Pull it tight to make it ruffle a bit then continue sewing the next petal to it. Don't knot the thread until you are completely done.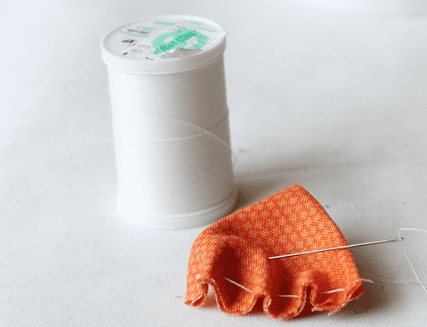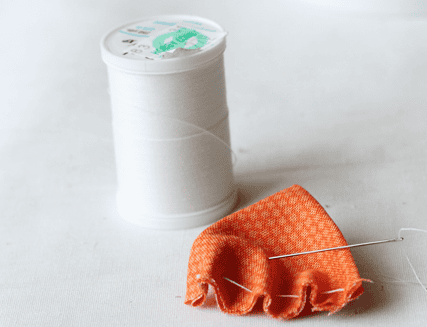 4. Add a center piece to the fabric flower
After all 5 petals are sewn together, knot it off and hot glue something to the center. I chose some large buttons that coordinated with the fabric.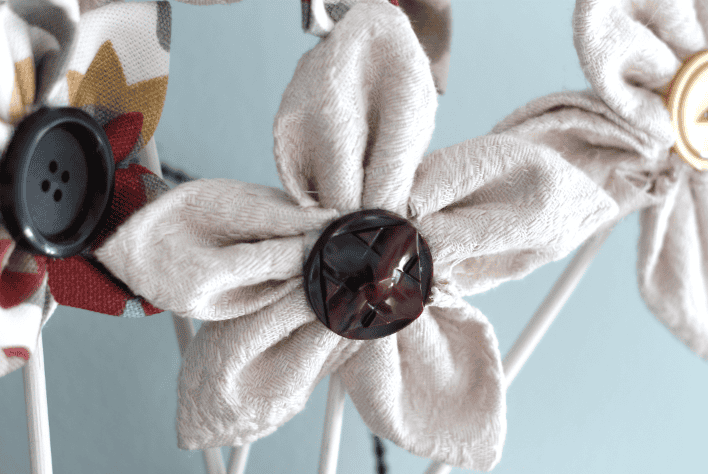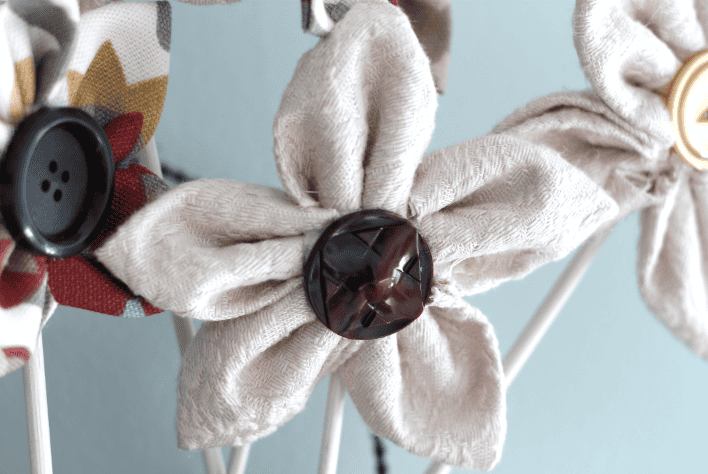 5. Add stems to fabric flowers
Want to know something funny? I actually used kabob sticks for my flower stems. You can even paint them the color of your choice. For mine, I painted them an off white with some simple craft paint.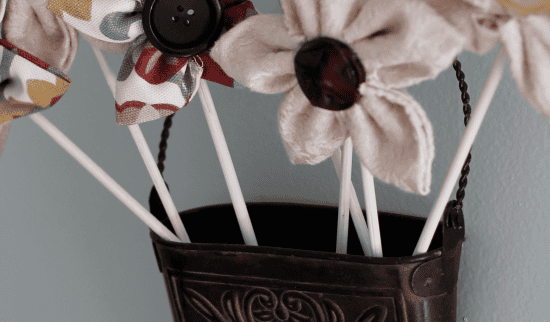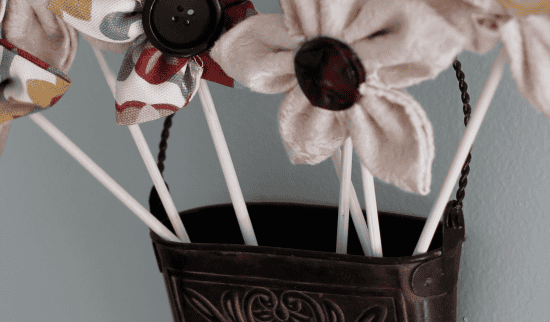 6. Repeat, repeat, repeat!
Now do the same thing to make more flowers for your bouquet!