Make Your Own Fourth of July Wreath
This post may contain affiliate or sponsored links. Please read our disclosure policy.
After seeing a Fourth of July fireworks stand being set up yesterday, I got really excited for the upcoming holiday! So when I stumbled on this wreath idea from Capital B, I got motivated and made one for myself!
Fourth of July Wreath: A DIY Holiday Decorating Idea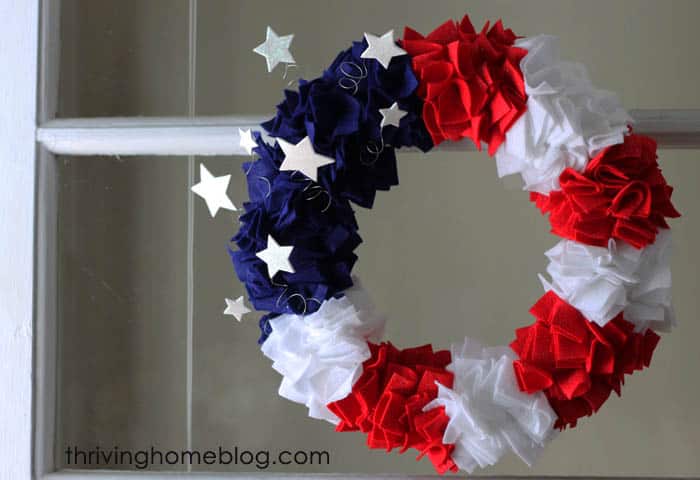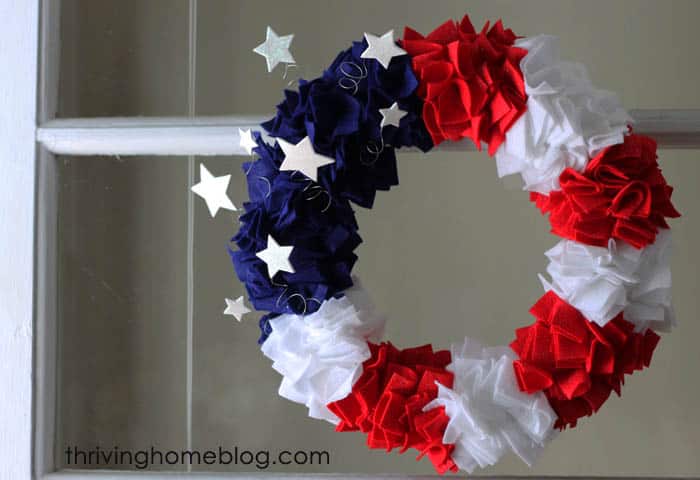 Despite this project being a bit time consuming, it was fun and very easy to do. I recommend doing it with a friend or a group of people. It's a bit monotonus so we just chatted away while we pinned and pinned.
Want to make your own? Here's how:
Supplies Needed to Make Your Own Fourth of July Wreath
1/4 yard (or 6 sheets) of red felt fabric
1/4 yard (or 6 sheets) of white felt fabric
1/8 yard (or 4 sheets) of blue felt fabric
300+ Straight Pins
Craft Wire (I got mine in the jewelry section of Hobby Lobby)
Adhesive Stars
A Foam Wreath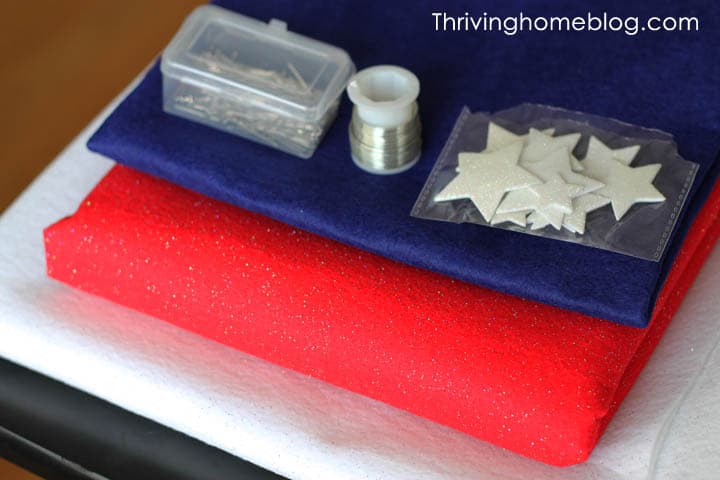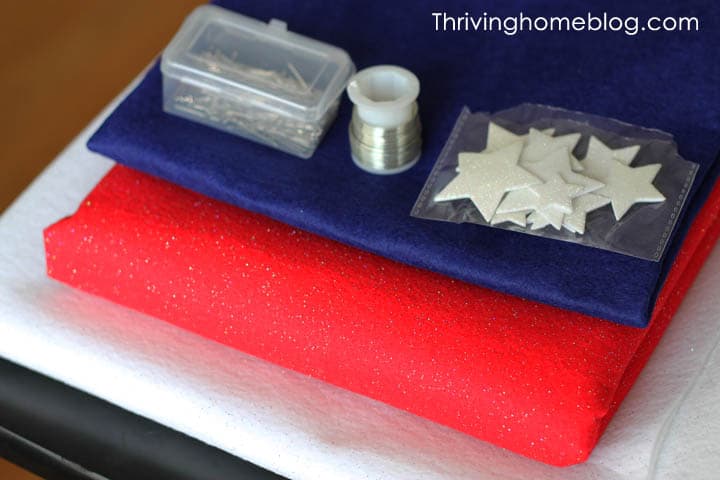 1. Cut your fabric into 2×2 pieces
This doesn't have to be perfect AT ALL. Just estimate and be somewhat consistent in your size as you cut.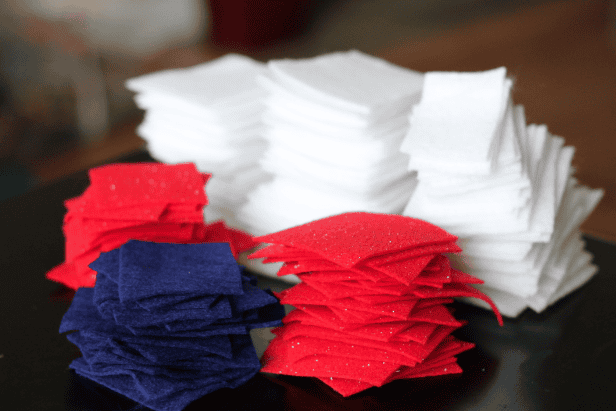 2. Mark Measurements on Your Foam Wreath
It helped me to have a little guidance on where my colors would go so I marked up my wreath with some guiding lines to help. My red and white sections turned out to be about 3 inches wide and my blue section was about 8-9 inches. You don't have to be exact on this at all so don't get too stressed out about it. Just do what looks good!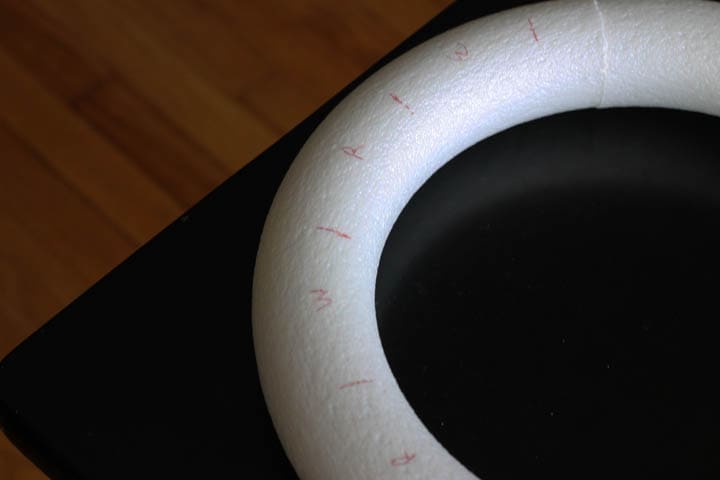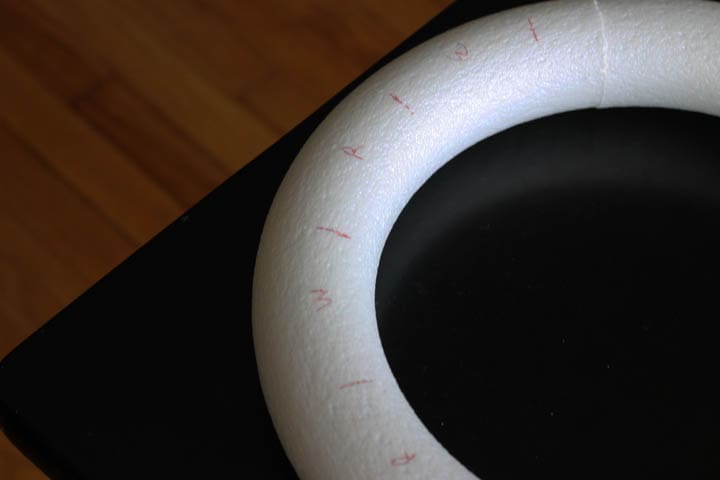 3. Fold and Pin Your Felt Fabric Squares to the Wreath
Fold your square in half. Now fold it in half again. Pin the bottom corner to the wreath.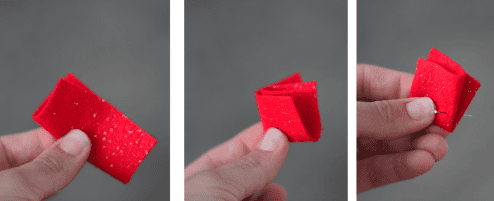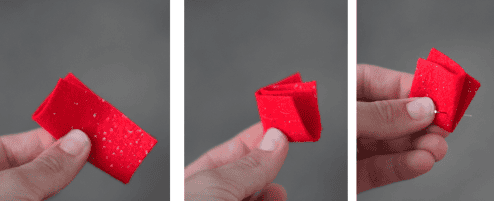 4. Continue to Pin Fabric All Around the Wreath
There really is no method to the madness. Just fold, fold, and pin over and over again. You can pin the fabric as close as you want or spread them out as much as you want. You'll get the feel for it after a few pins. Sometimes I would pin one down and spread out the fabric to see what surface area it could cover. It helped me to know where to pin next.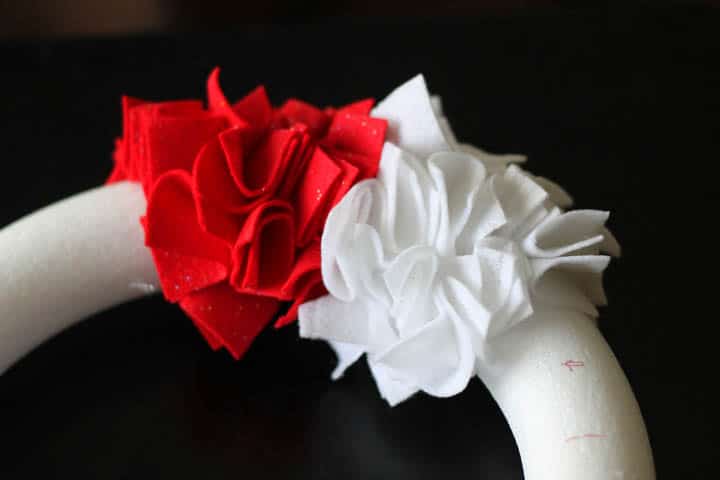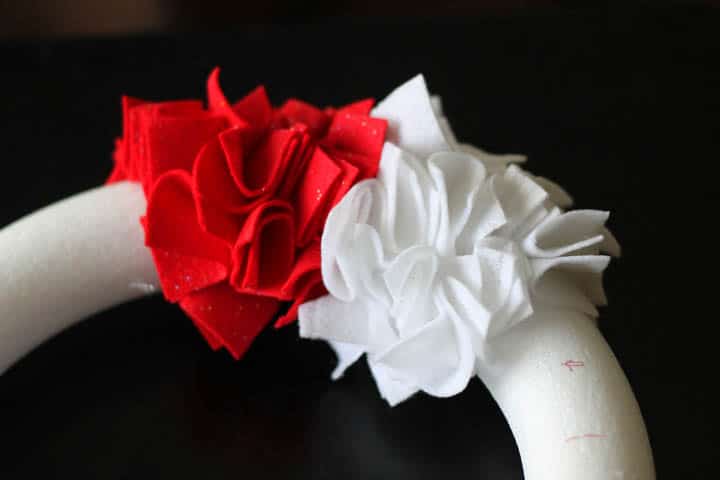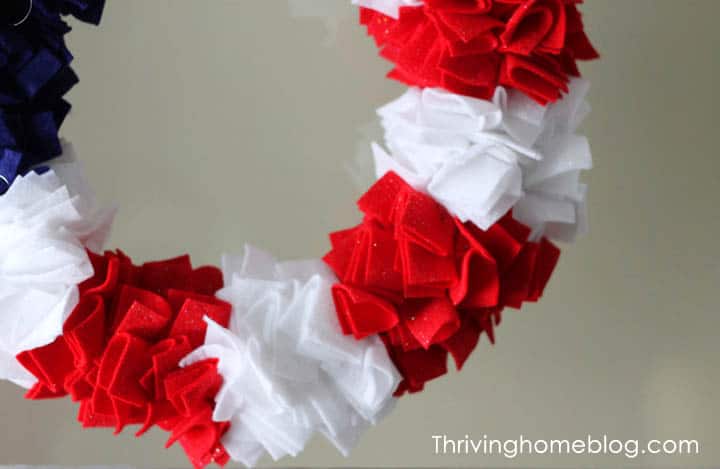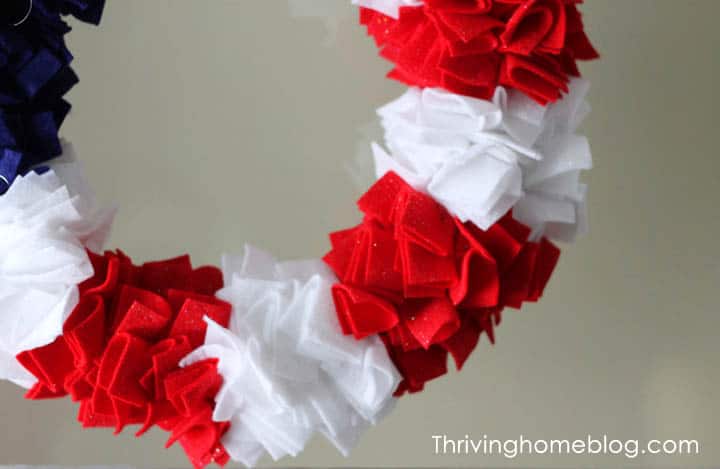 I didn't see it necessary to cover the back of my wreath since it would be hanging on my door. I just did enough to where the fabric covered all the visible foam when looked at from all angles. Here is the back of my wreath.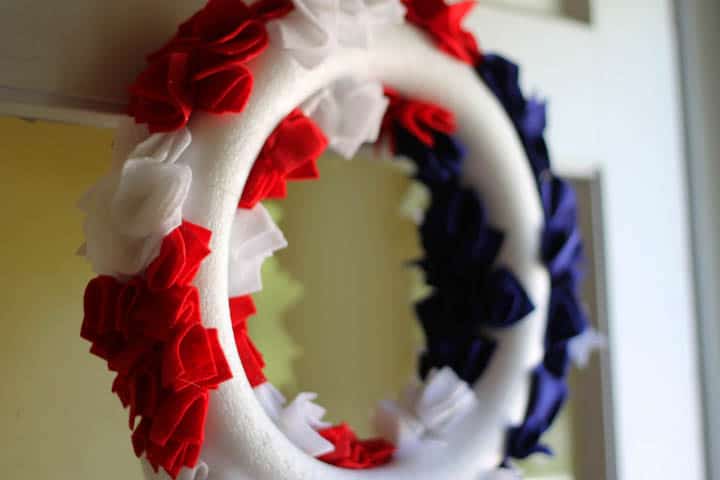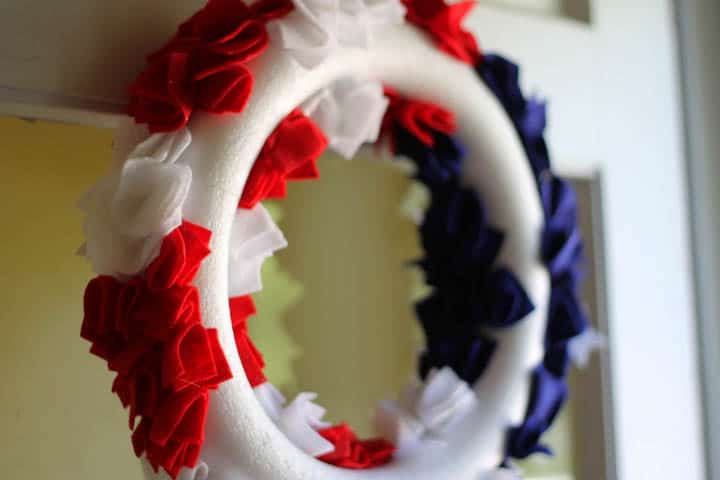 4. Attach the Stars to Your Fourth of July Wreath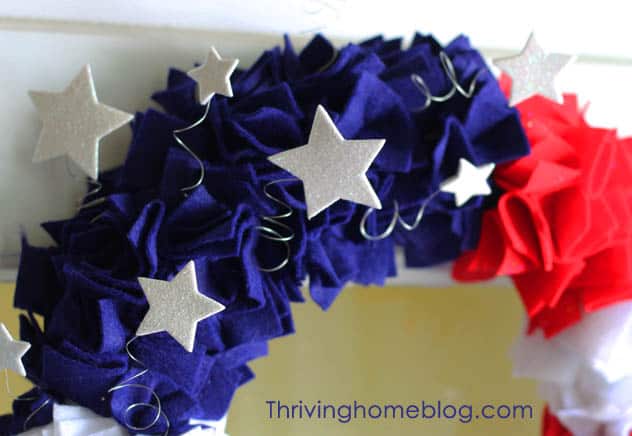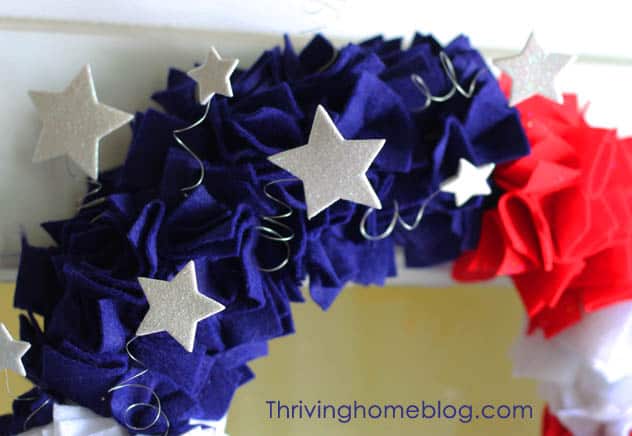 To curl your wire, just wrap it around your finger or a pen. It should stay in that shape.
Since I bought stars that had the adhesive backing, I just slid the craft wire in between the paper you peel off and the adhesive back. If you had paper stars, you could just use tape.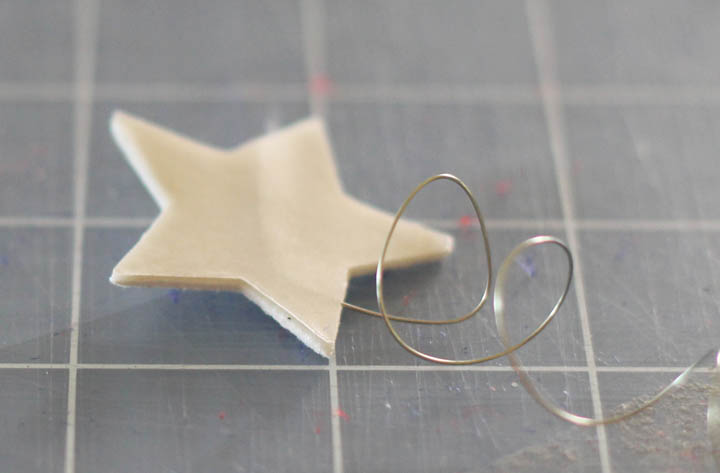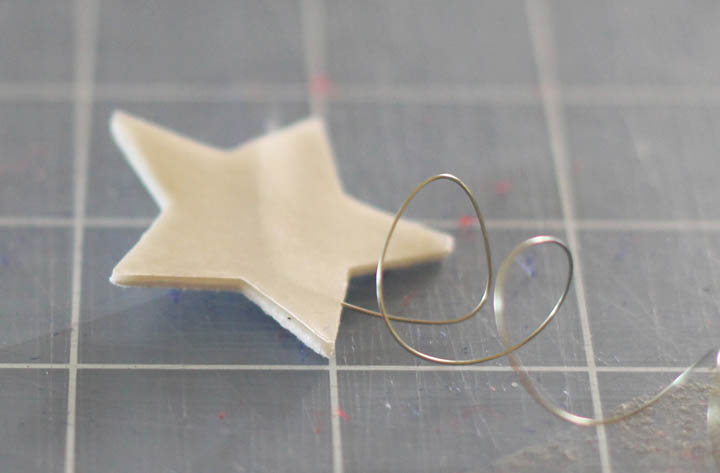 If your wire is strong enough, you could just stick one end into the foam wreath. My wire wasn't that strong so I had to use a different method. I pulled one of my pinned pieces out, wrapped some of my wire around the bottom part and stuck it back into the wreath. This method worked fine for me. See picture below to help you understand what I mean.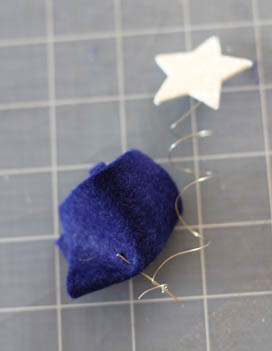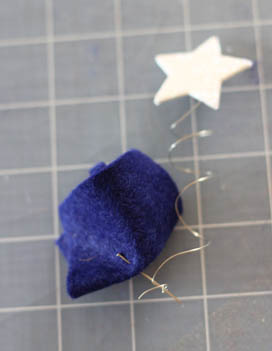 To hang it you can either staple a loop of fabric to create a place for it to hang on a nail. I just shoved my foam wreath directly on the nail. Either way works.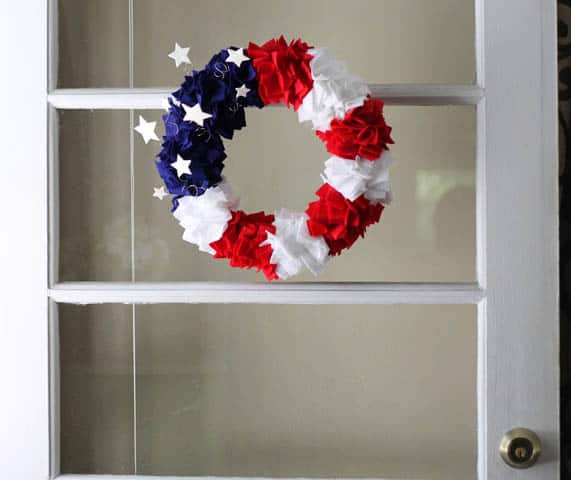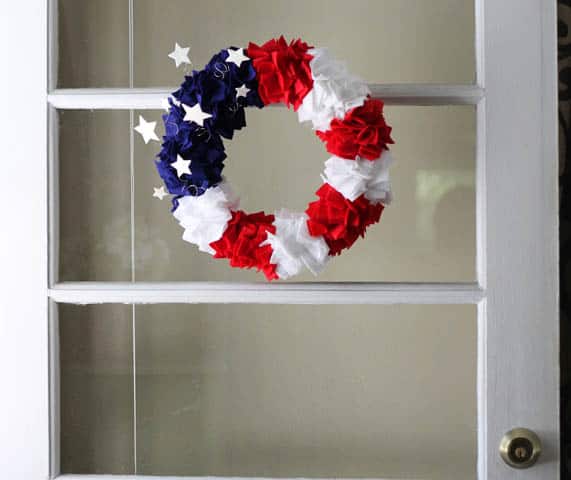 5. Celebrate! You're Fourth of July Craft is done!
This is my dog Sophie and my friend, Karis, who crafternooned with me. We had a blast!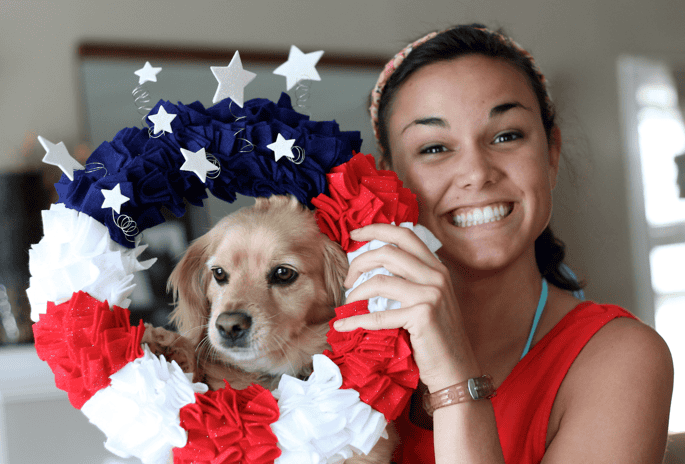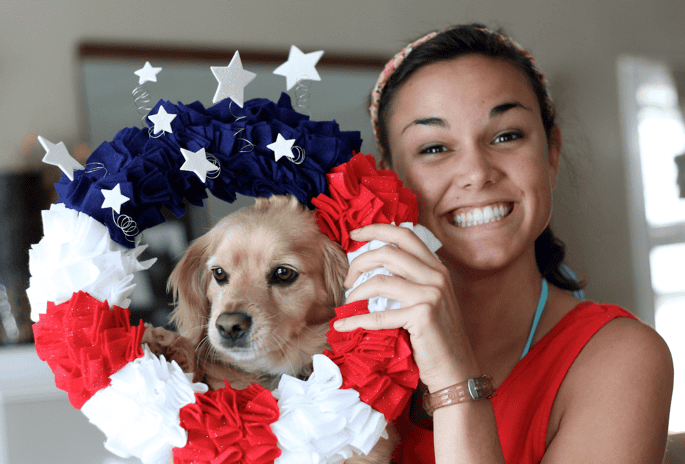 We work hard to share good content and recipes with our readers. If you have benefited from this post, we'd love it if you'd pass it on in one way or another. This helps us keep Thriving Home, well, Thriving!