Mantel Makeover 2.0
Updated: 11/17/20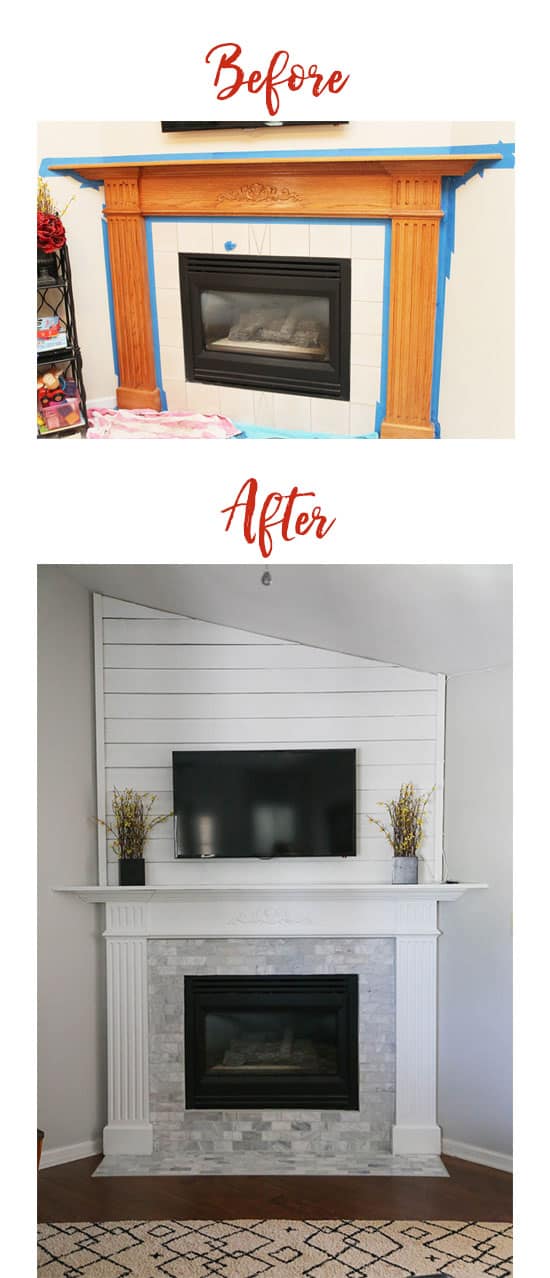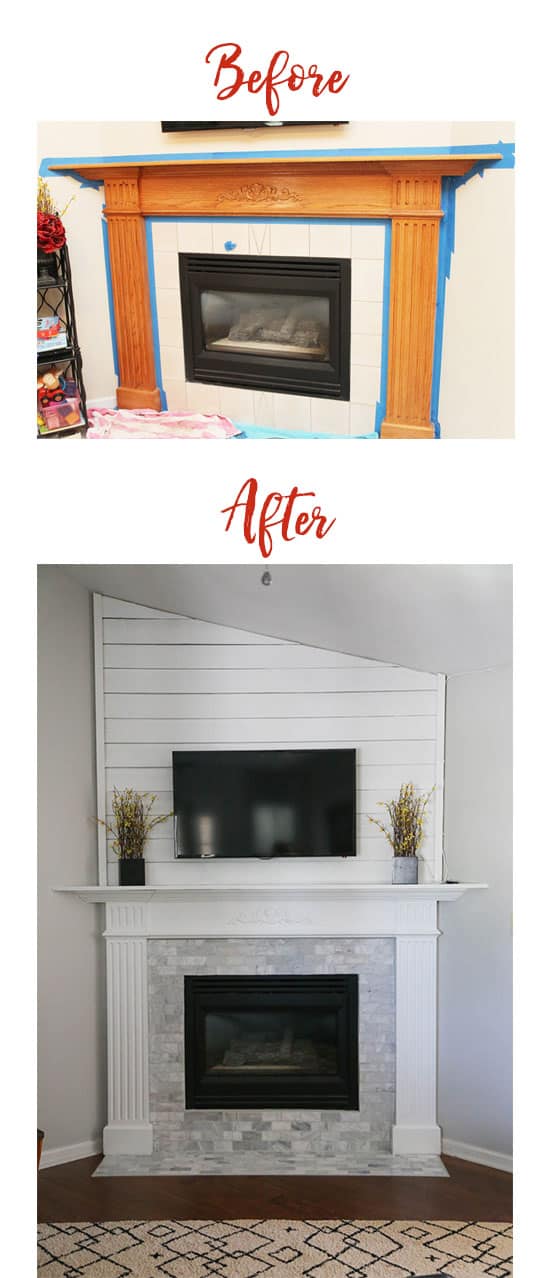 If you didn't figure it out from the picture, we recently updated our fireplace and mantle. I could not be happier with how it turned out. I had no idea how much this update would change the look and feel of our entire room. And yes, you guessed it, that is shiplap behind the TV. I mean, one can only watch Fixer Upper so much and not want shiplap in their home, right?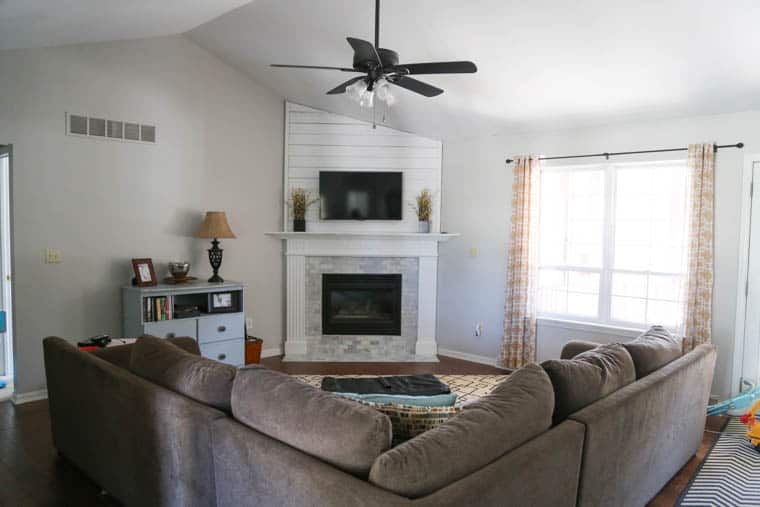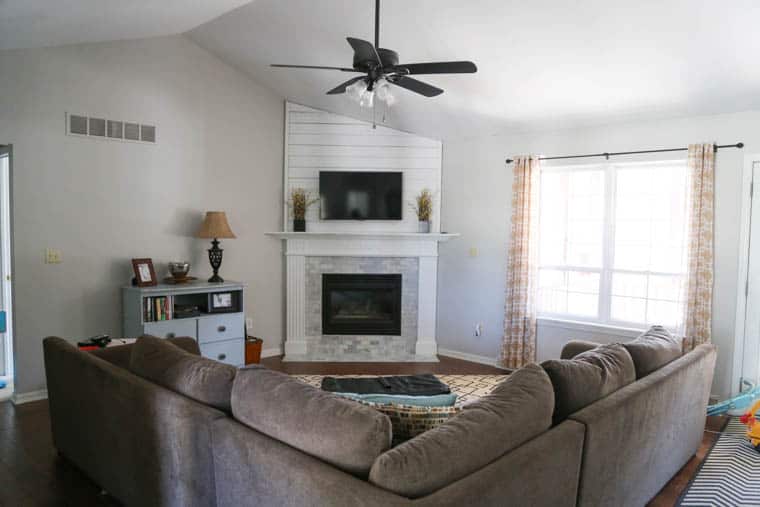 Truth be told, this mantle has given me grief for a while. Here is a picture of the mantle before we even bought the house.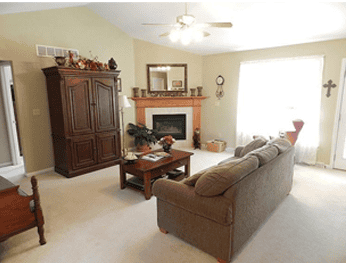 I initially updated it with a coat of polyshade and was pretty happy with the results at the time.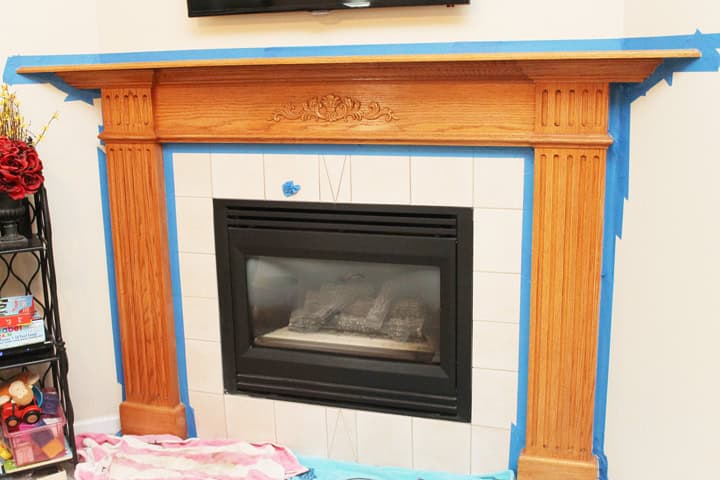 Prettier than the tan oak, right?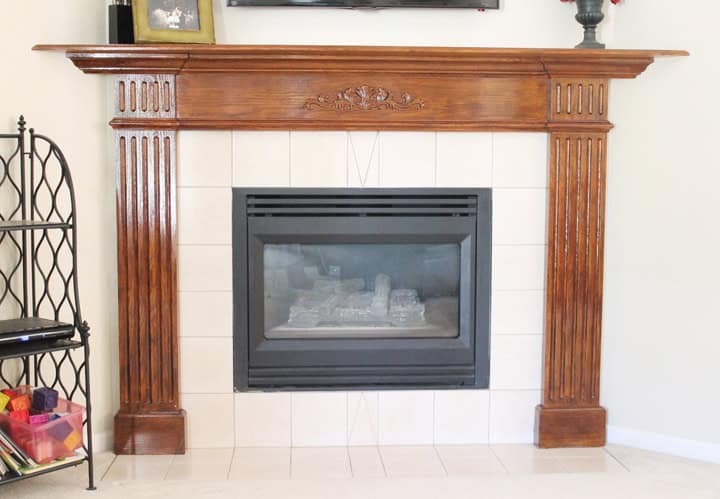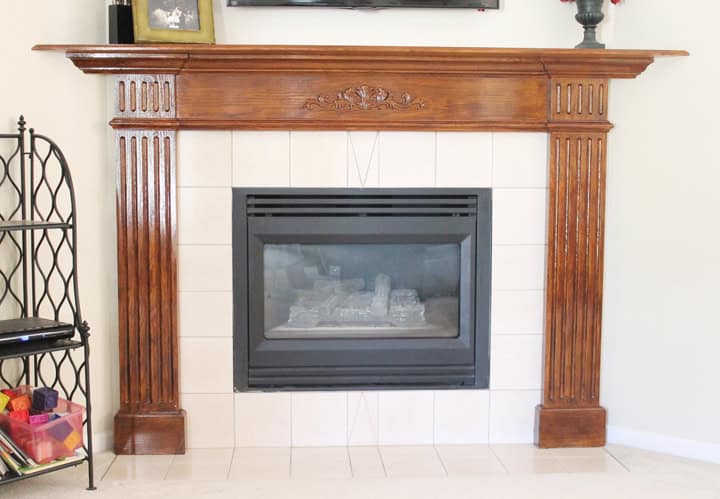 Anyway, after staring at this thing day after day and realizing it really is the first thing people see when the come into our home, I felt like the mantle needed a little upgrade. It needed some lovin'. It needed a facelift, not just a mask. So, round two of updating began.
I started by priming it with an oil based primer. I have a love/hate relationship with oil based primer, FYI. I love it because it works better than water based primer but I hate the smell of it. I probably lost some brain cells in the process but all in the name of beautifying our home, right?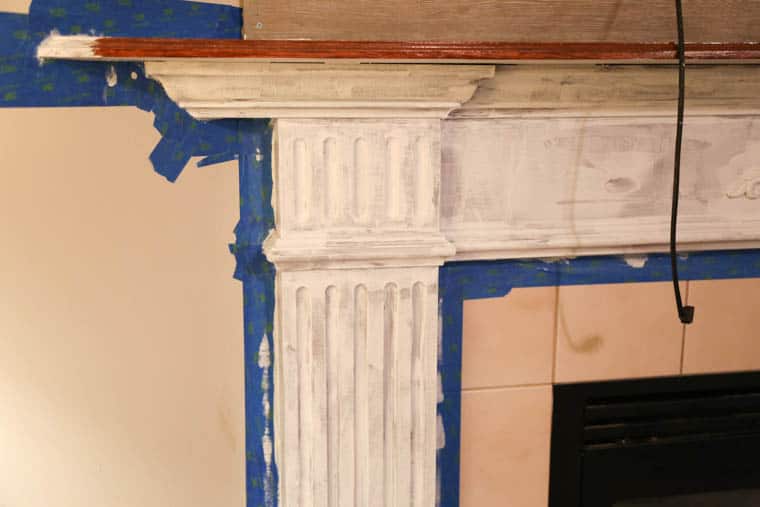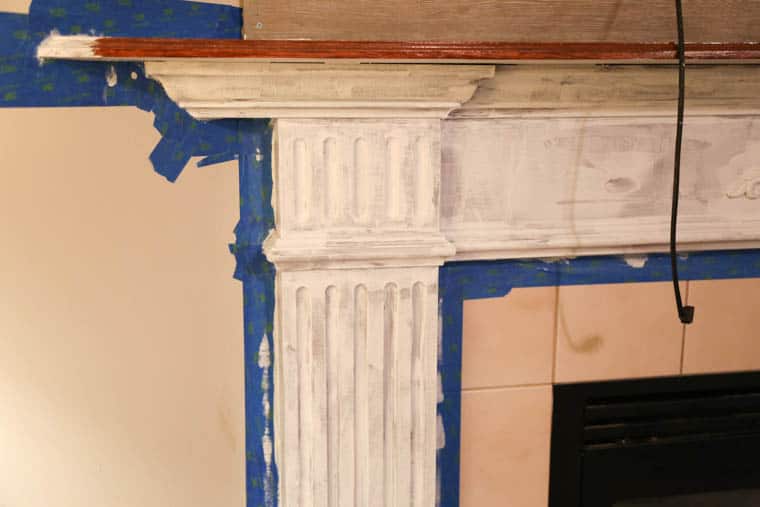 While I was priming away, my husband started to work on the shiplap. There are tons of tutorials on YouTube if you're wondering how to do this. We actually got shiplap wood from Home Depot. I liked the rustic feel of it verses the clean, flawless look you can get from plywood.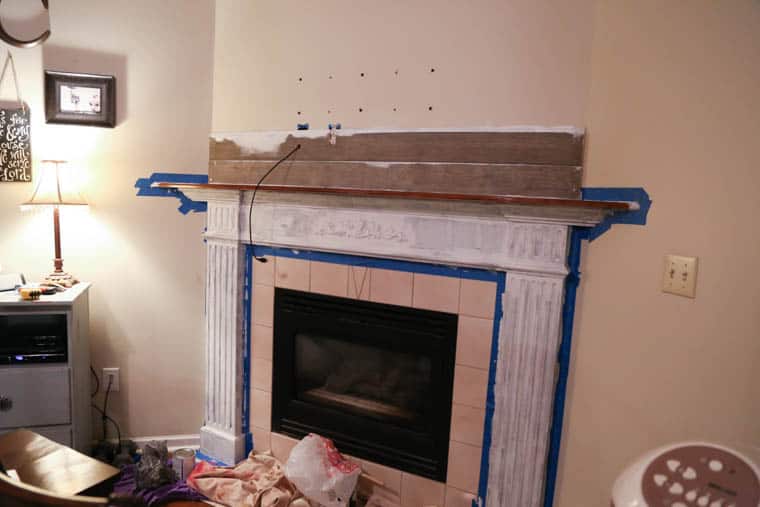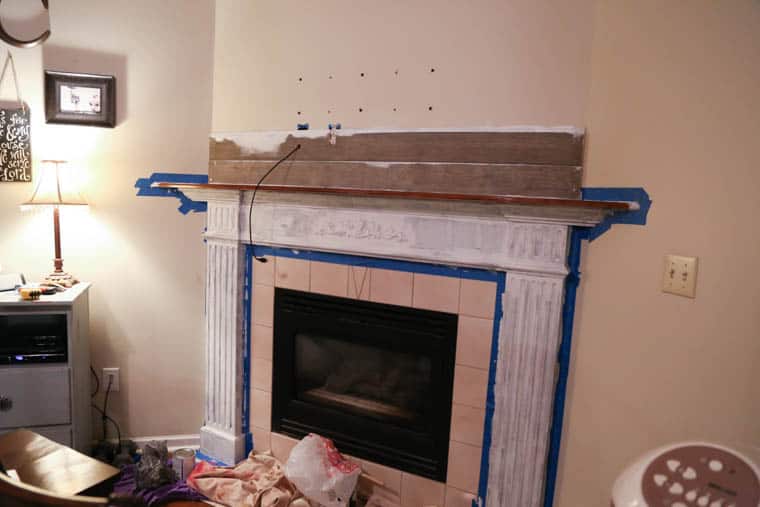 Up up up it went. So, I'd love to tell you how simple and easy this was but to be honest, it got a little tricky with that angle in our ceiling. Lots of cuts and recuts to get it right. Despite the angled hardship, we persevered.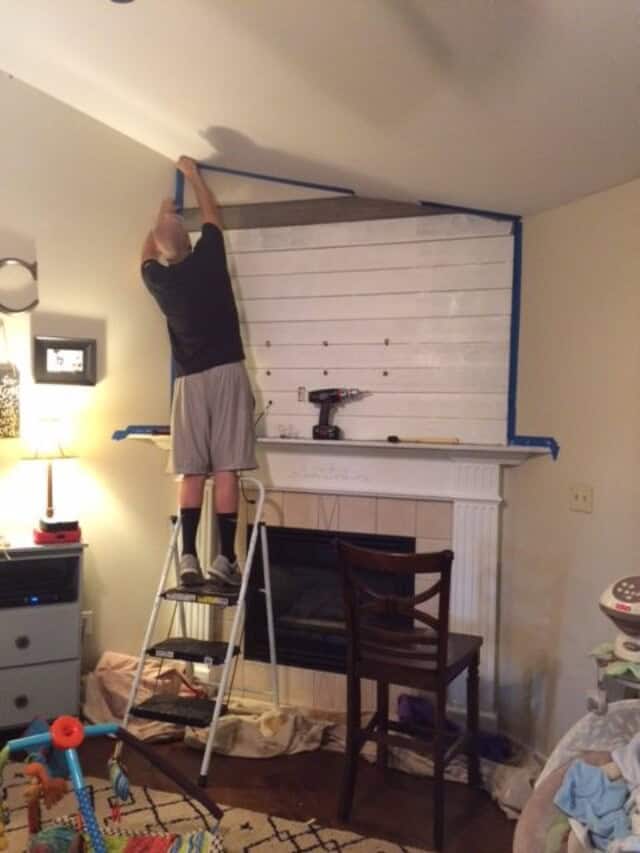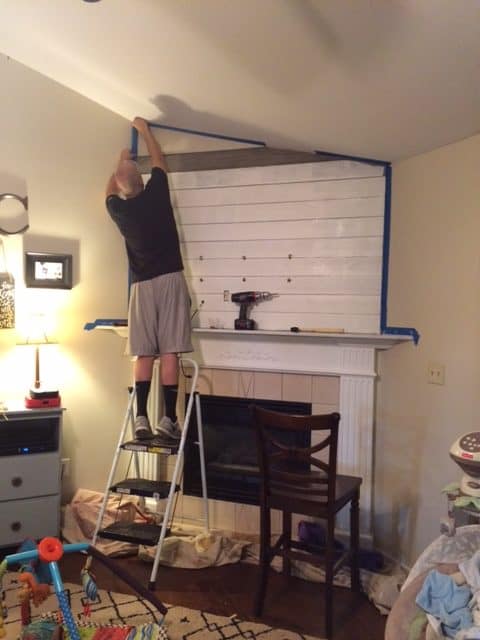 Here is what it looked like with all of the shiplap done and the TV mount back in place. I wanted to leave it at that. I really did. But that tile just didn't fit in with the new look. I considered painting it but knew that was just a temporary fix. So after a few weeks of giving the tan tile my worst stink eye, we pulled the trigger and hired someone to install some new tile.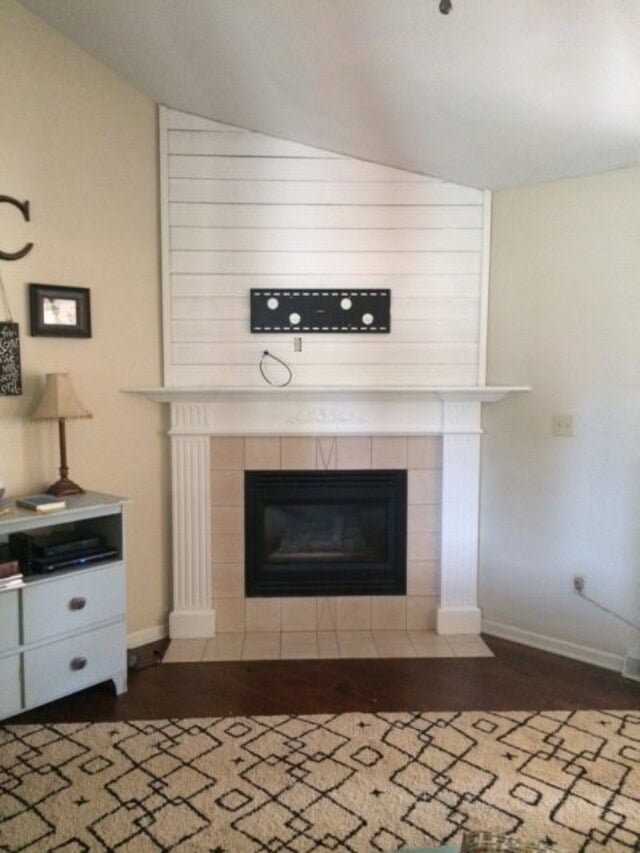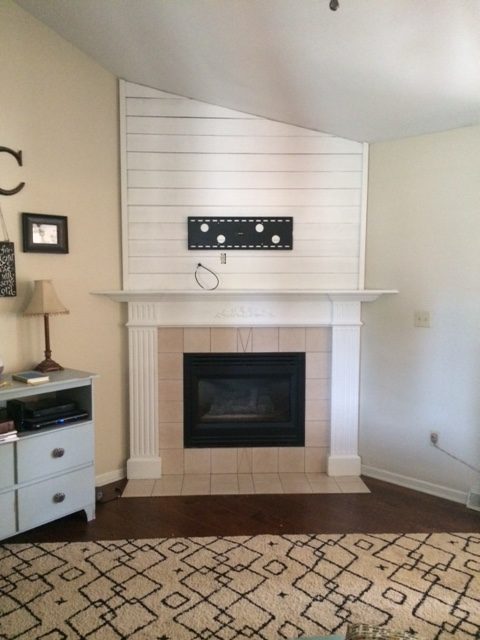 I did not come to the tile decision lightly, my friends. I fretted, hemmed and hawed over tile choices for days. After much deliberation, I landed on picking out this Allen & Roth Polished Subway Marble Tile.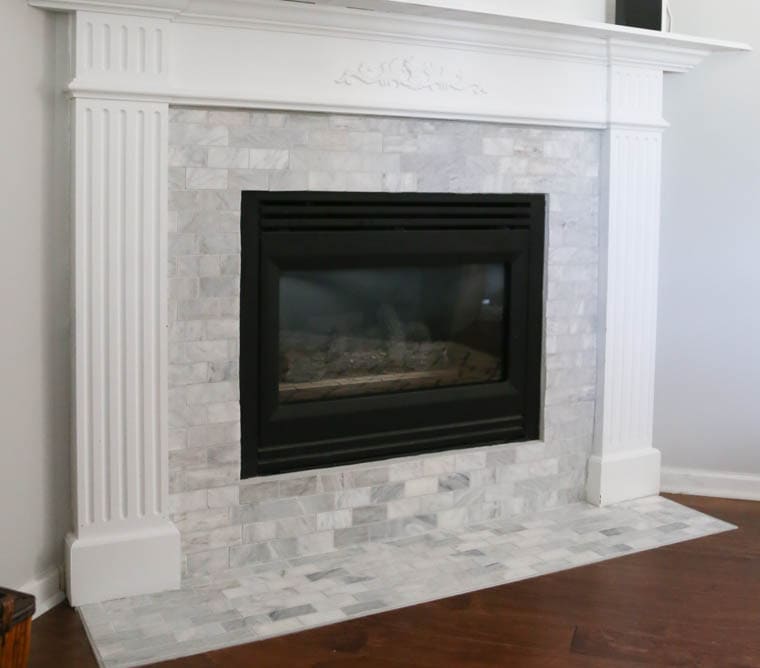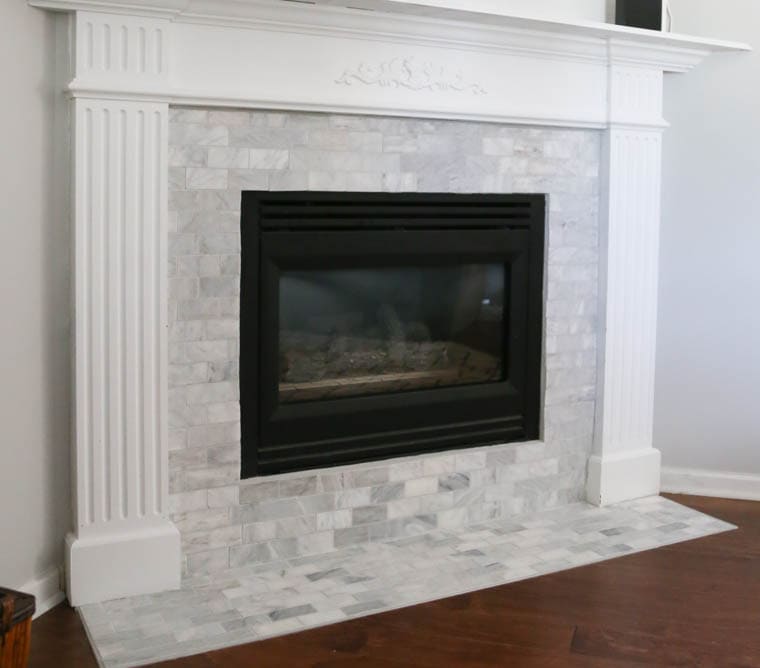 Oh, and in case you thought this project with perfectly, I have a quick story for you.
When hanging the TV back up, we managed to break the HDMI cable that runs through the wall to the cable box. We attempted to thread a new one through but our efforts only resulted in getting not one, but two stuck in the wall. So, instead of having a contractor come tear into our wall to fish out the two cords, we simply took this as a sign we needed to cut cable. And that's what we did! So the nice little cord you see on the right side of this picture is to the satellite we now use. I don't mind it-especially knowing we are saving gobs of money over the long-haul by not having cable.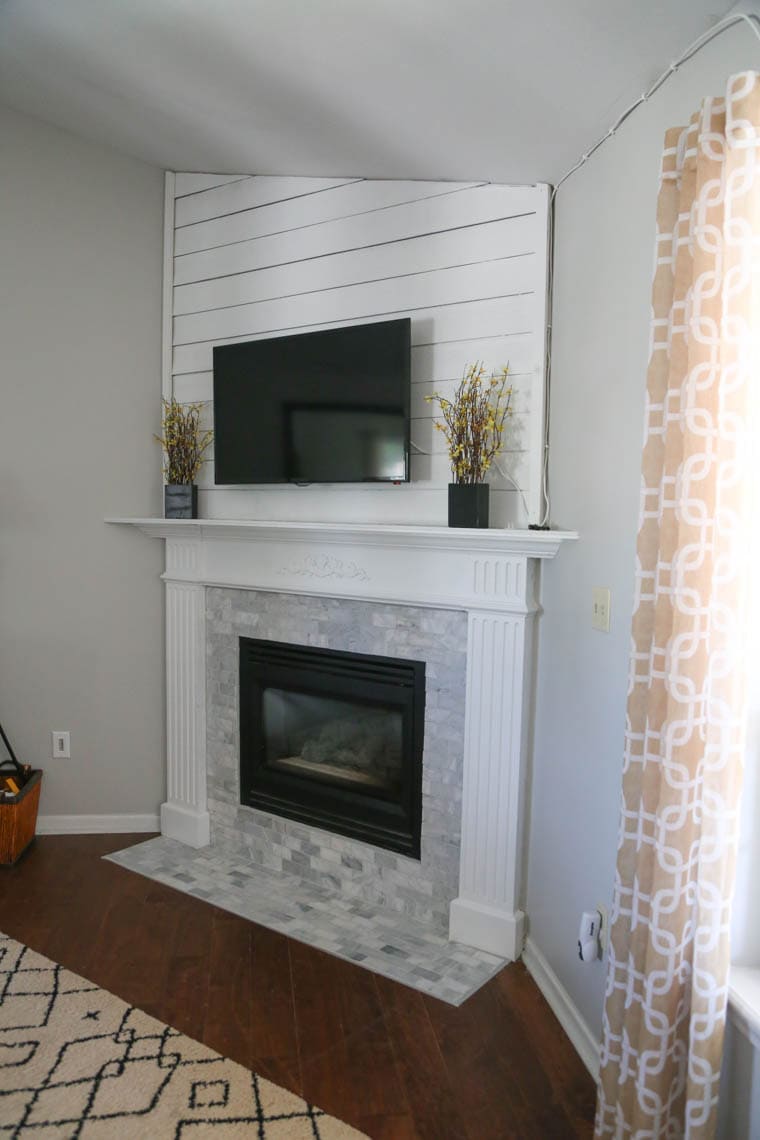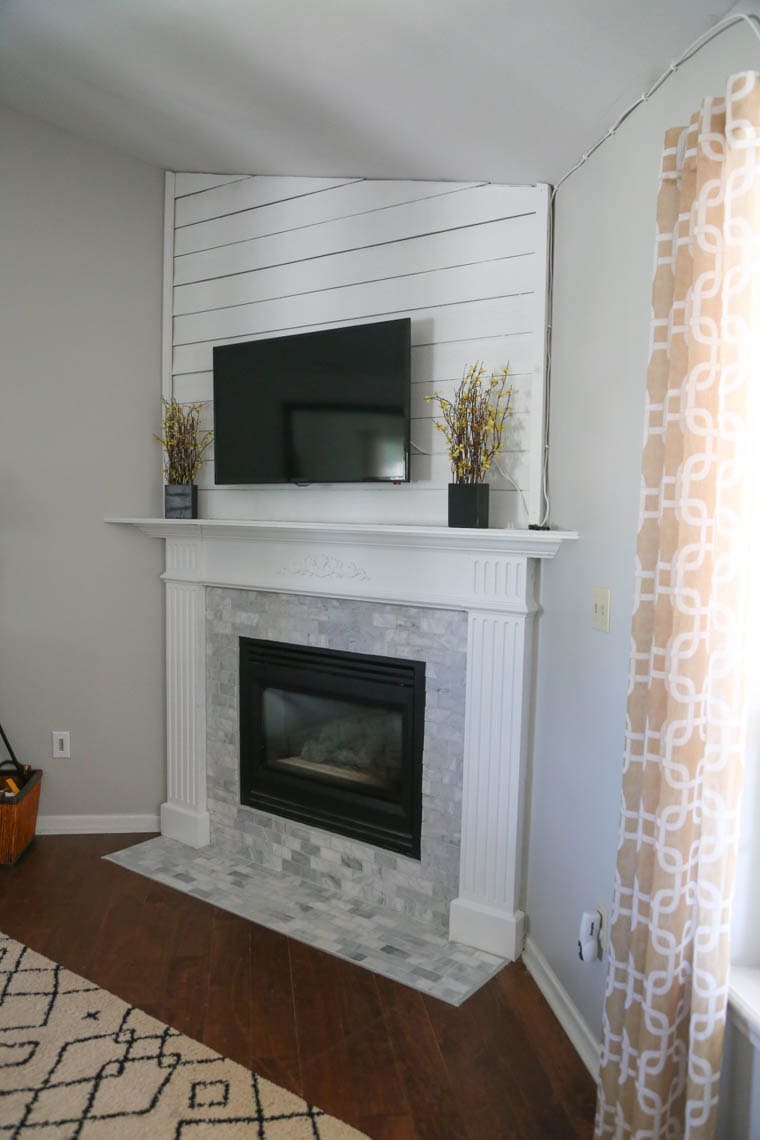 Anyway, we are pretty pleased with out it turned out!


Think Chip and Jo would be proud?