For the past few years, I've had an ongoing problem. I could never remember gift ideas for ME! I'd constantly see things that I'd think, "Ooh, I'd love that!" And then it would quickly be erased from my mom brain by the next thought.
We've put together a list of great Mother's Day Gift Ideas for you below. We hope you can treat yourself to something on this list!
Mother's Day Gift Ideas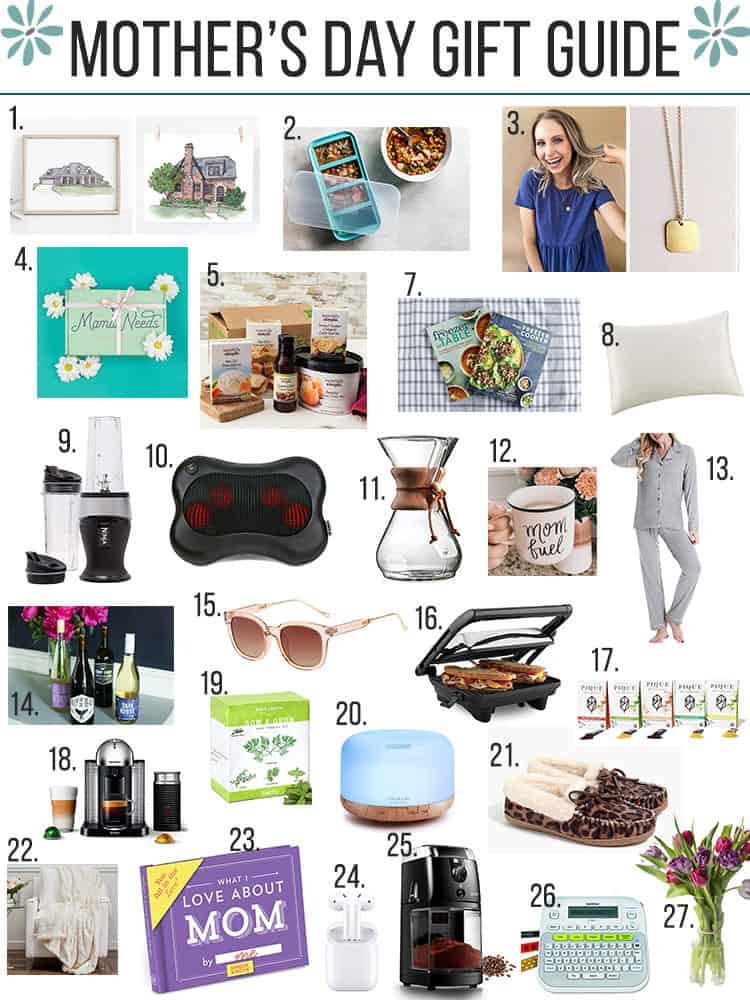 Note: Some links below are sponsored or affiliate links. We are a participant in the Amazon Services LLC Associates Program, an affiliate advertising program designed to provide a means for us to earn fees by linking to Amazon.com and affiliated sites. Read our full disclosure policy here.
I love love love this idea as a Mother's Day Gift. Rachel Groff Designs is a watercolor artist who specializes in custom house portraits. All you have to do is provide a photo, and Rachel will create a custom hand-painted watercolor. House portraits are high quality and available in a variety of sizes: 5″x7″, 8″x10″, or 11″x14″. Such a thoughtful gift that any mama would love.
Use this discount code for 10% off: thrivinghome10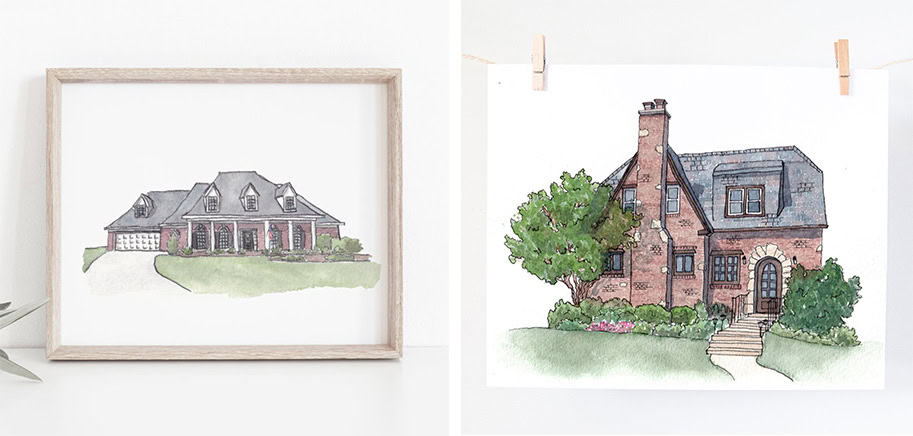 As seen on Shark Tank! We are big fans of Soupercubes around here. They are great for meal prepping and freezing food in. I love that they stack so neatly in my freezer. Plus, thanks to their silicone design, food slips right out. I have the 1 cup and 2 cup portions and use them ALL THE TIME. I freeze soups, broth, leftovers, shredded meat, taco meat, and so much more in these. Many of our Freezer Meals for 1-2 People would be perfect for Souper Cubes.
Use this discount code for 10% off: thrivinghome10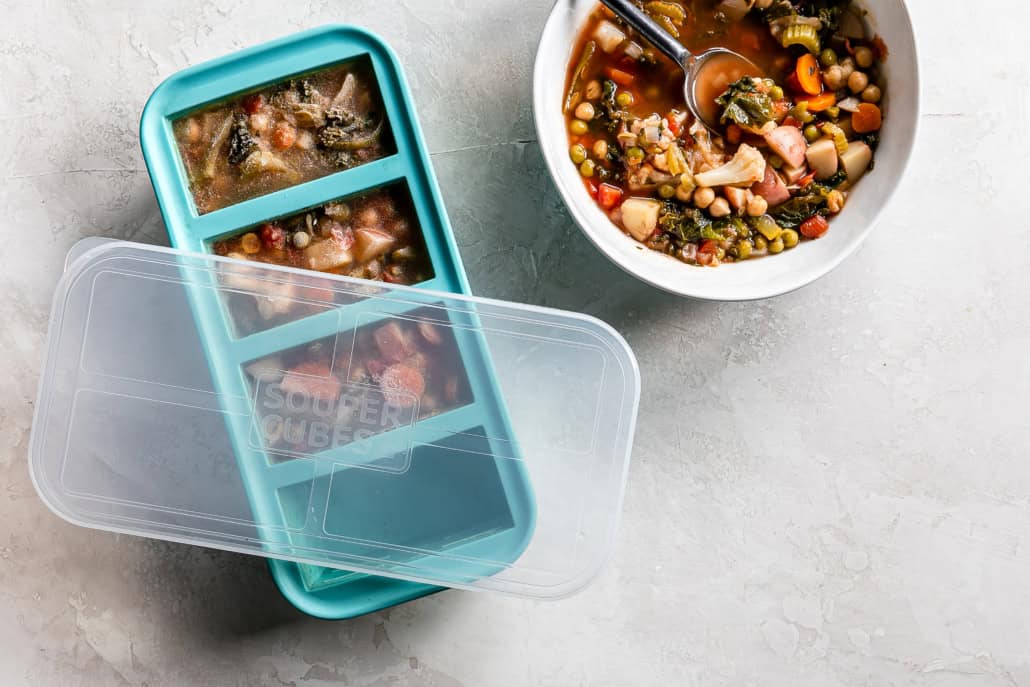 ---
This is a gift you won't want to ever take off. Handcrafted with a 14k gold-plated pendant and 14k gold-filled chain, it's the perfect necklace for yoga, date night, and everything in between.
The Sustained Necklace has been released in partnership with Sarah Therese, Youtube creator of the Sarah Therese channel and advocate of living a more minimal, purposeful lifestyle. Utilizing her creative outlet to remind us all to be more intentional about everything including our everyday jewelry. In partnership with Sarah Therese, 20% of profits will be donated to Casa Compasiva, a safe birthing home for ladies in Mexico. Such a meaningful gift to buy in light of Mother's Day, yeah?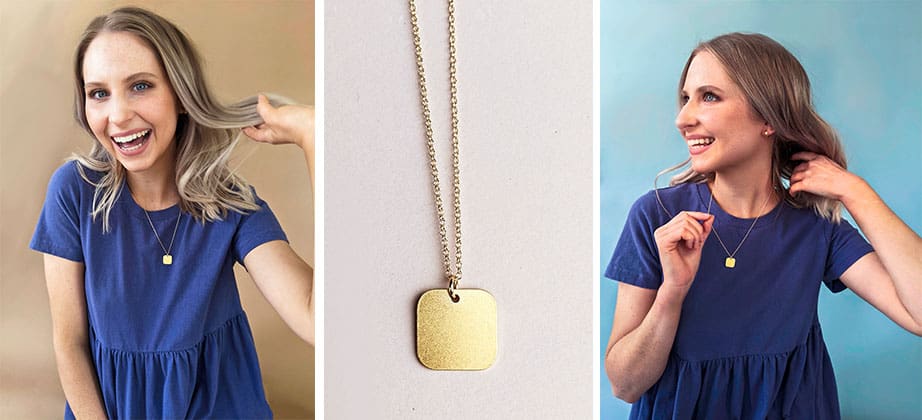 ---
Mama Needs Box is a monthly self-care subscription box for just for moms! Each month you'll receive a themed box that is filled with 5-6 items to help give you the tools and inspiration to practice a little self-care. The best part? It's done for you – no extra mental energy needed. Just open the box and start believing that you matter, Mama.
Use this code for 20% off your first box (includes prepaid subscriptions, too!): MAMANEEDS20
P.S. Looking for an encouraging, uplifting podcast? They also host a weekly show called The Mama Needs Podcast where they interview moms about all the things "mama needs"! Check it out!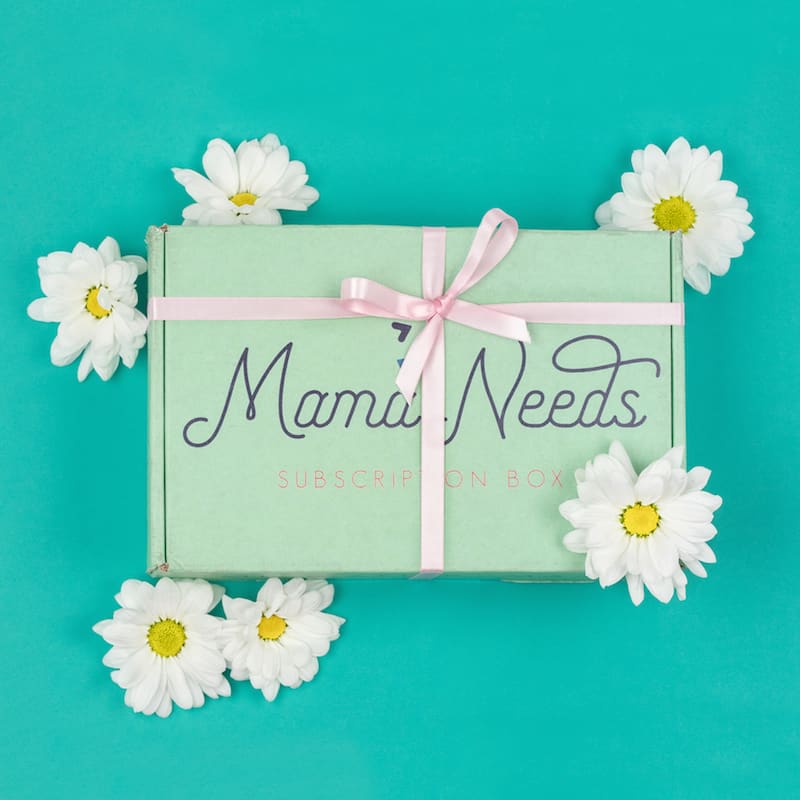 ---
My mom would LOVE this kit! Tastefully Simple kits take the brain work out of whipping up good food fast. Their mixes are convenient and fun, plus they include a shopping list for the fresh ingredients you'll need.
This Appy Hour Kit has delicious drinks and easy apps and the perfect ingredients for an epic happy hour. It includes five products and five recipes, each serving 8-10.
Includes:
Bountiful Beer Bread Mix®
Mai Tai Cheese Ball Mix™
Raspberry Peach Chipotle Sauce
Peachtini™ Frozen Drink Mix
Smoked Cheddar & Jalapeño Cheese Ball Mix
---
Bonus Item (not pictured in image above): Ruvi Blends
Perfect gift for a mom who is looking for easier ways to live a healthier lifestyle!
These freeze dried powders are making it easier (and tastier) to get your fruits and vegetables. Ruvi is whole fruits and veggies, including all that healthy fiber and nothing else, picked at their peak nutrition and freeze dried to lock in those nutrients and all that flavor! Pour the packet into your Ruvi mixer and give it a good shake.
Each pouch contains 4x servings of straight-up whole freeze dried fruits and vegetables. Nothing else.
Use Polly15 to get 15% off your first order!
---
An Instant Pot is a kitchen appliance every mom should have in our humble opinion, but there is a learning curve. So, consider getting an Instant Pot (here's the one we use and recommend) and then pair it with our newest cookbook, From Freezer to Cooker. Not only is this cookbook BEAUTIFUL, but it's also very practical and useful. Every recipe is freezer friendly and can be made in the slow cooker or the Instant Pot. It really is a perfect gift for moms!
While both of our cookbooks are at any major retailer, you can buy autographed copies directly from us, too! This would be an original, thoughtful gift idea for any mom!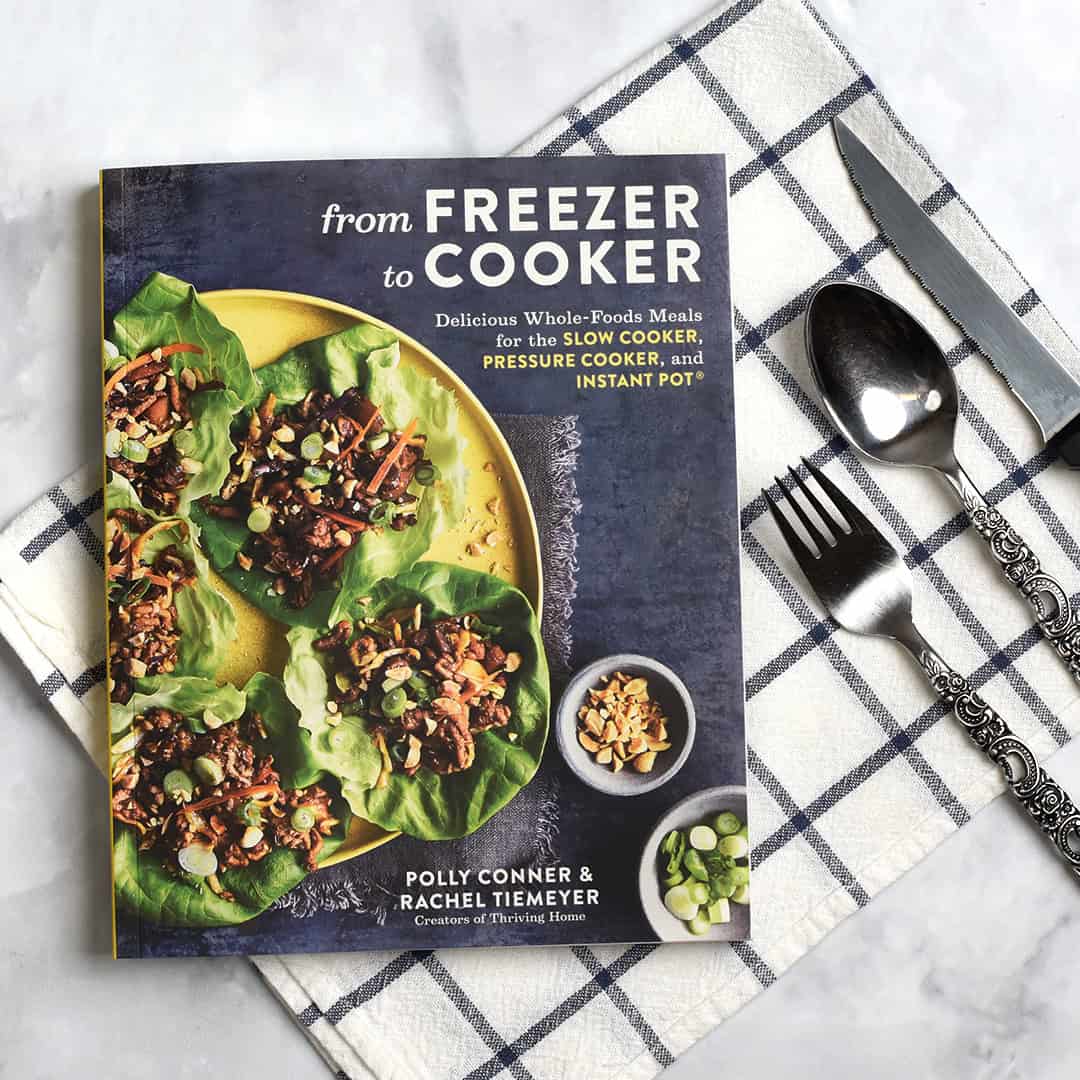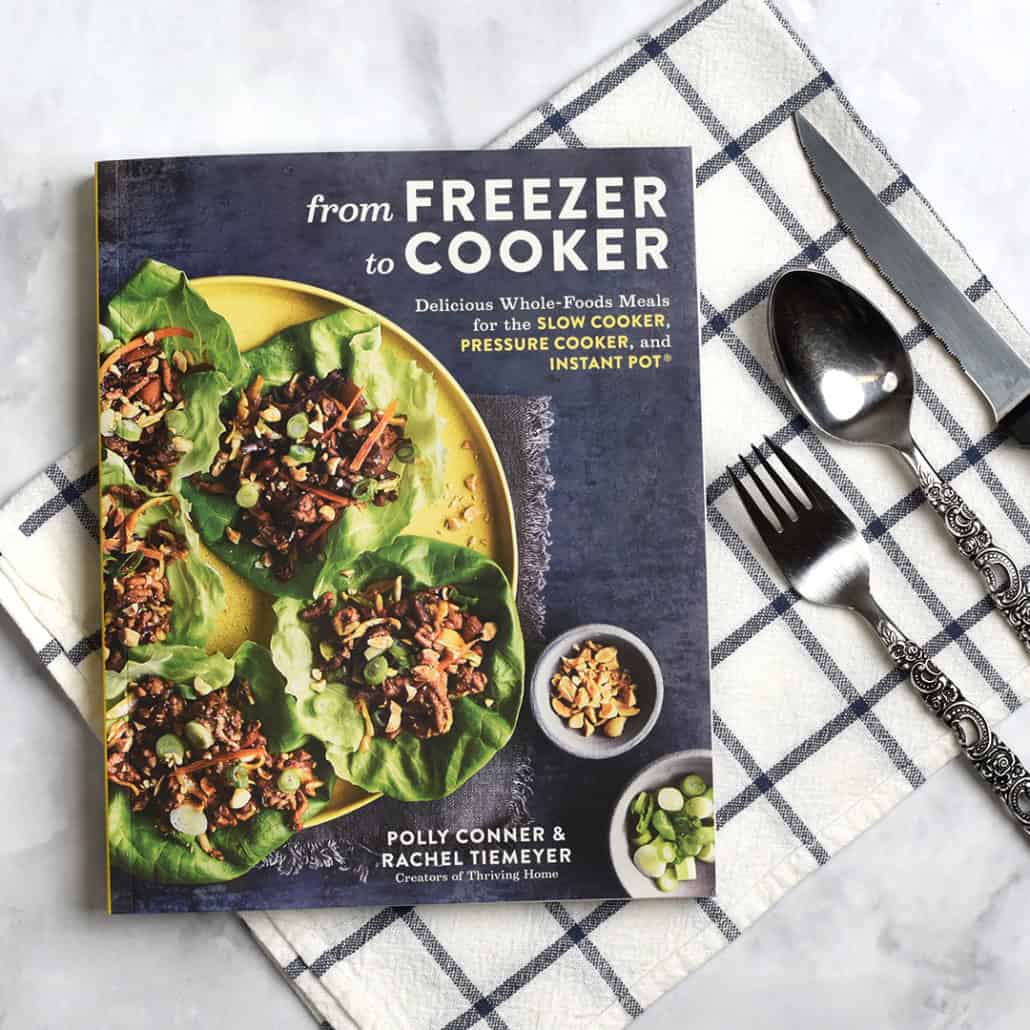 ---
Good for your hair. Good for your skin. It's a delight to sleep on this every night, as Rachel can attest to. Also, I've heard that this pillow is amazing if you want to make this gift extra special.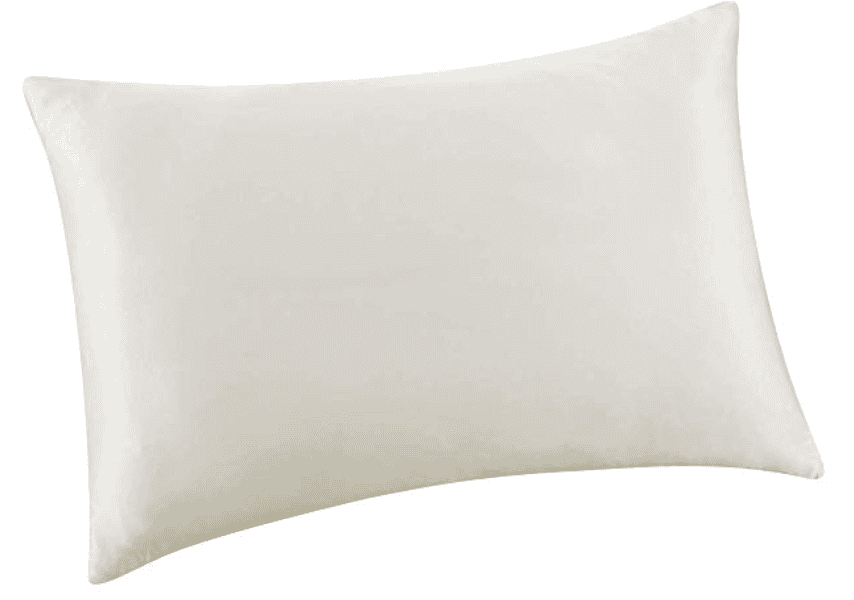 ---
Perfect for smoothies! Rachel uses hers almost daily.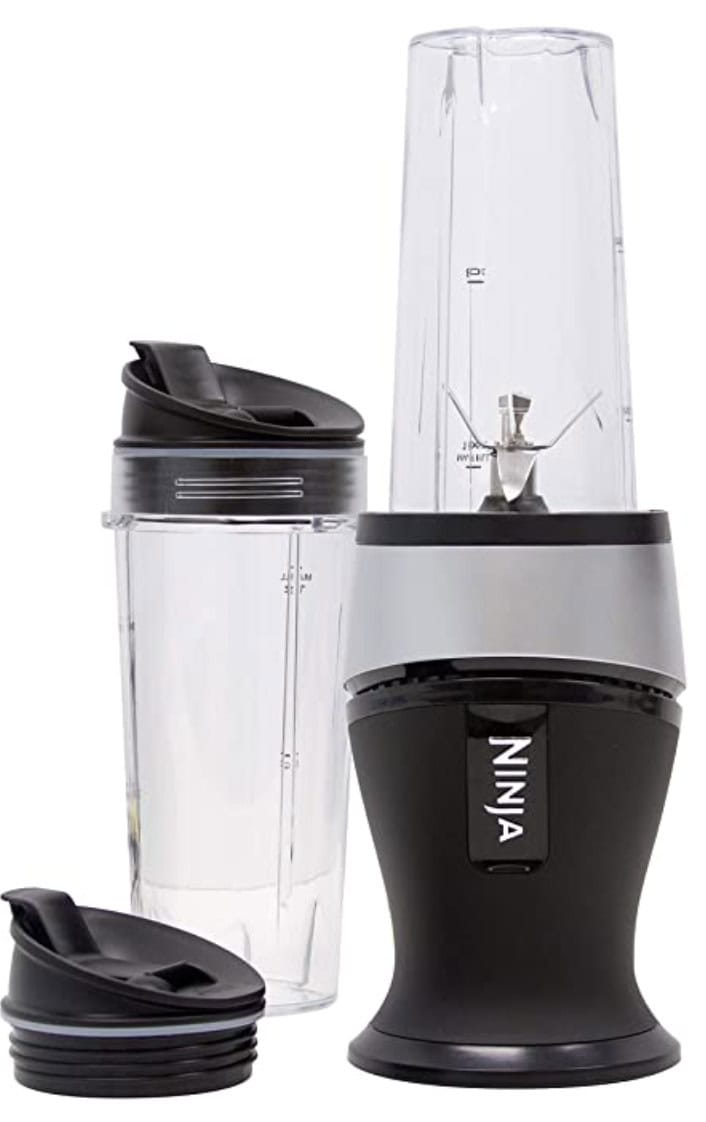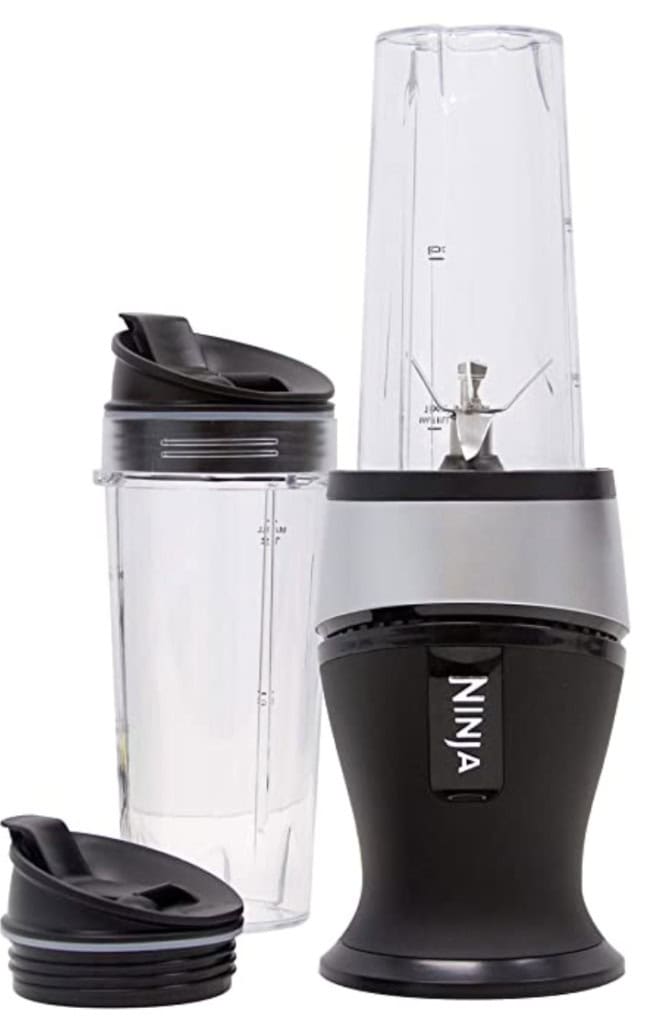 ---
You guys. This WORKS. And it feels awesome. As someone who has tight back and shoulder muscles pretty much 95% of the time, I can whole-heartedly tell you that this has been a godsend. I think this is a GREAT gift idea!
At the time of publishing this post, there is a 20% off coupon on Amazon for it.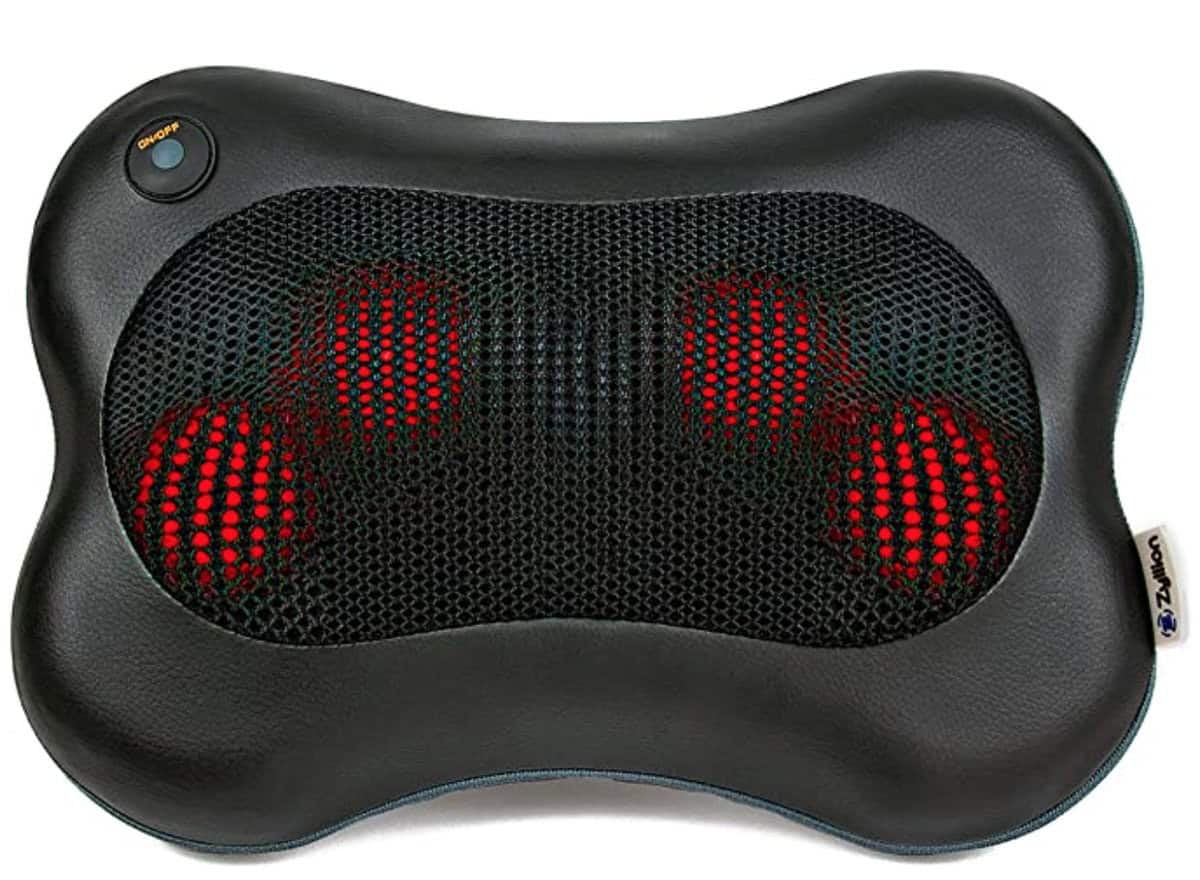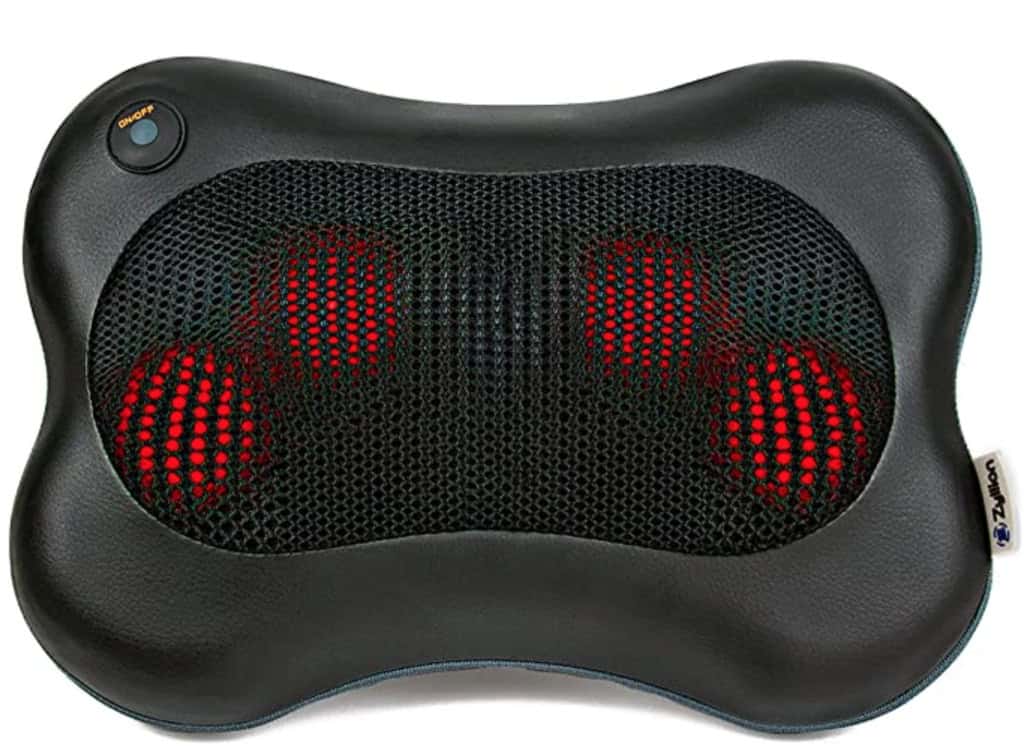 ---
Oh man, this makes good coffee. Simply pour boiling water over ground coffee and you have some delicious brew on your hands.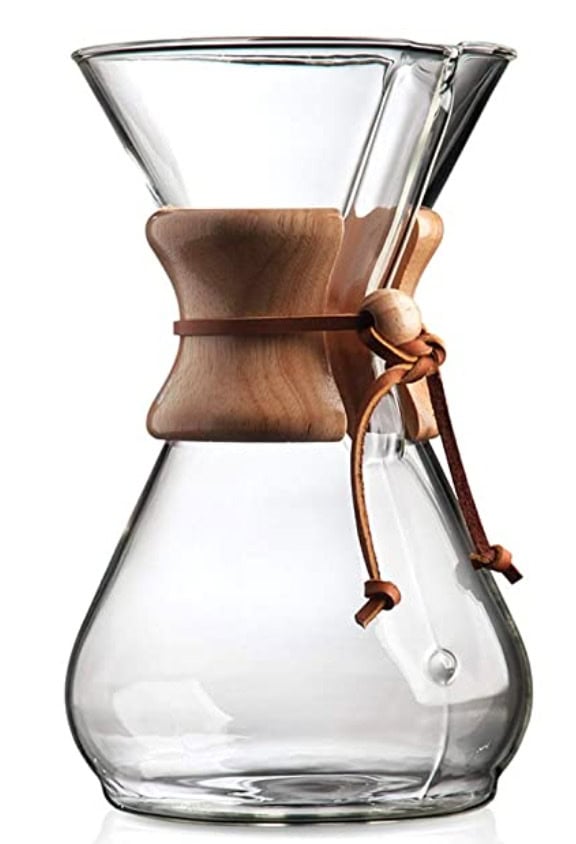 ---
No matter the age or stage, this Yeti mug is totally worth the investment for Mom. Polly and I both use ours daily, and I (Rachel) refuse to use a regular mug again if I can help it. This taller Yeti tumbler has room for plenty of coffee (or tea), has a genius sliding lid that is dishwasher safe, keeps my drink hot for at least 4 hours, and fits in my van's drink holder (this is important!). I got this for my own mom a few years ago, and she still loves it. Can't recommend this gift highly enough!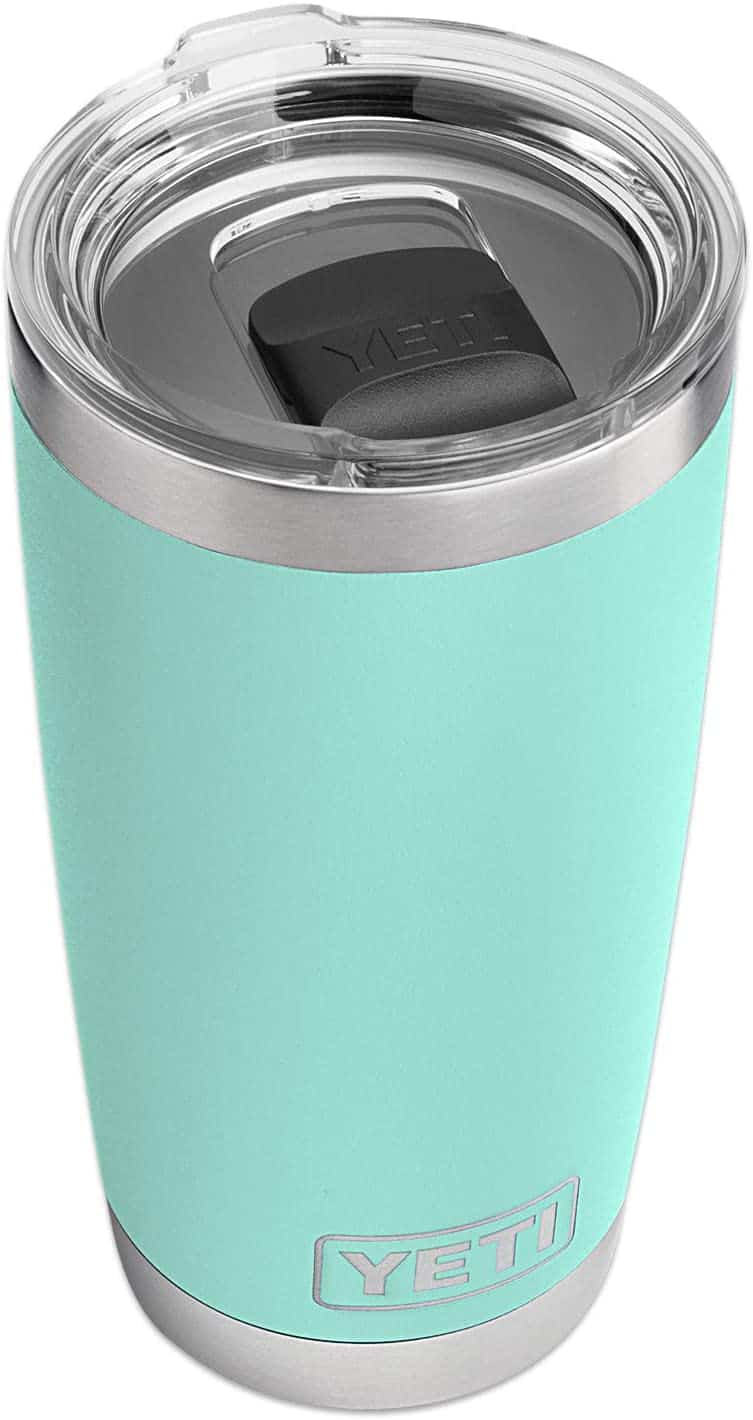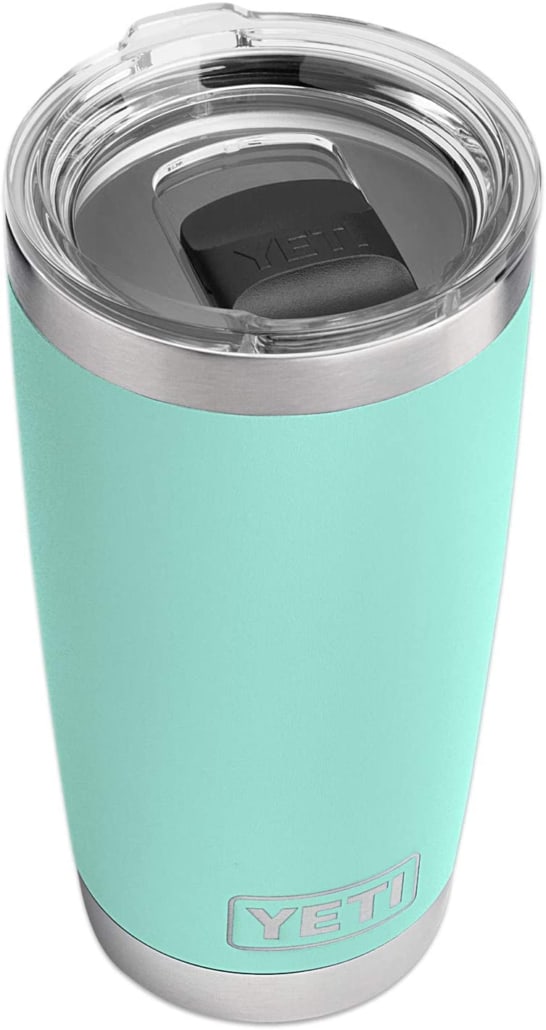 ---
Mamas need to cozy up in something they feel great it. These pajamas would be at treat! They have great Amazon reviews, too.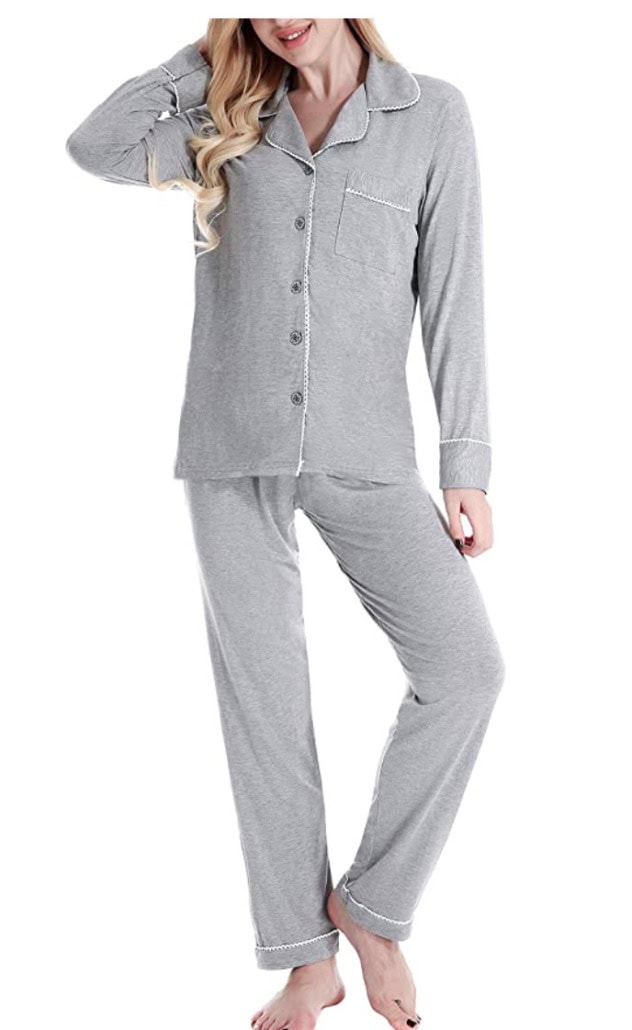 ---
I've been wanting the excuse to sign up for this for a long time. Once a month, 3 bottles of wine are curated to your taste and delivered to your doorstep. I love gifts that keep on giving through the year!
For a limited time, Winc is offering 40% off your first order!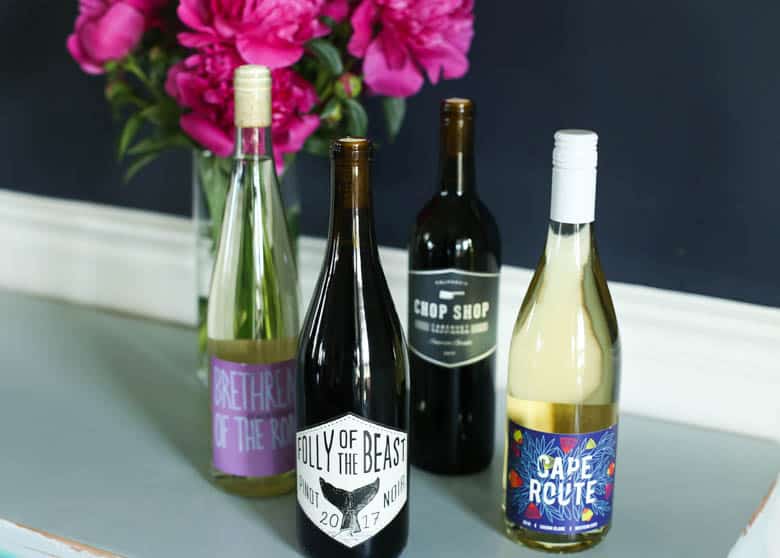 ---
Sturdy yet stylish. Affordable too! I have these sunglasses and love them.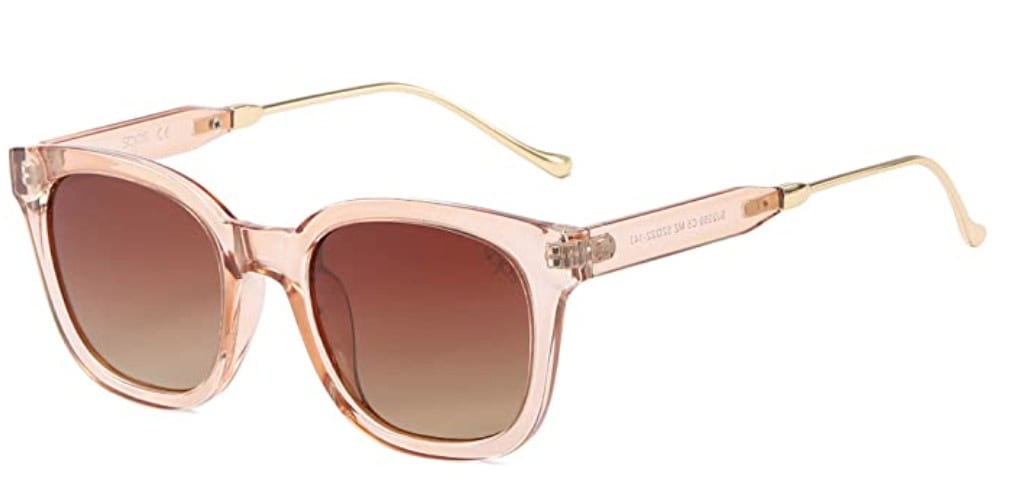 ---
Use this panini press to try savory sandwiches, quesadillas, and sweet fruit turnovers. Use the lock top lid to warm personal pizzas or open-face sandwiches. Our neighbors love and use theirs every single day. Easy enough for older kids to use, too.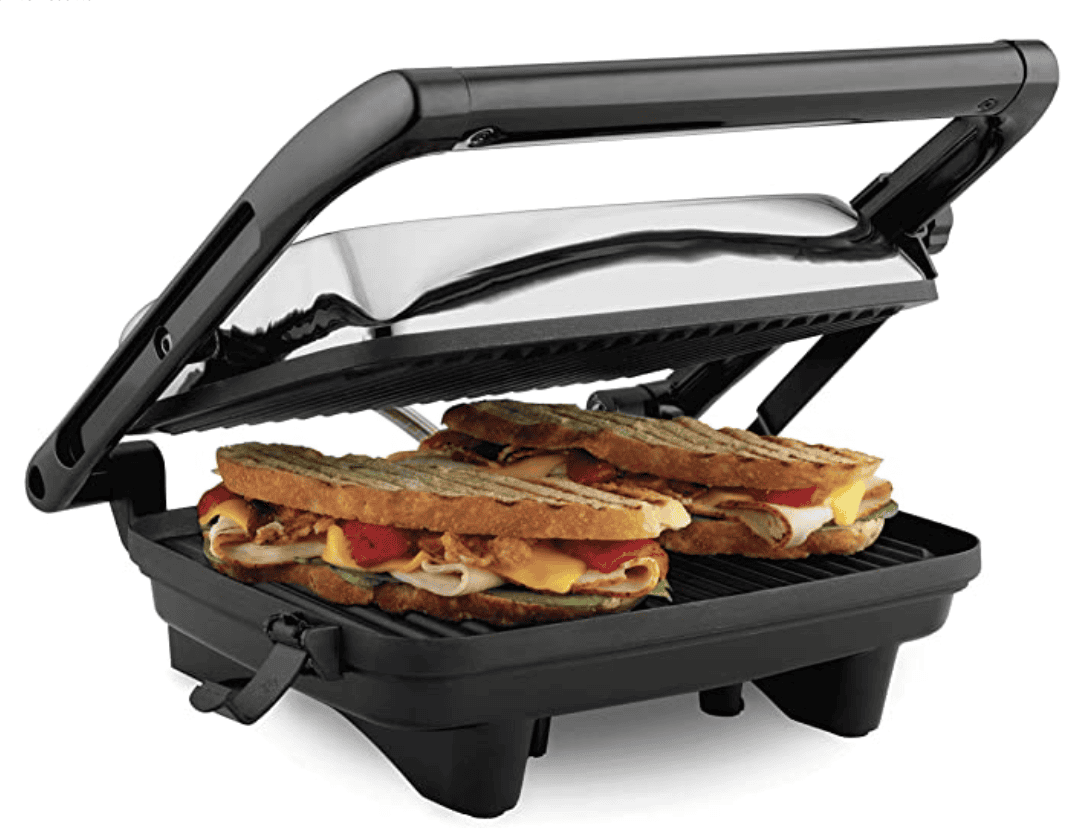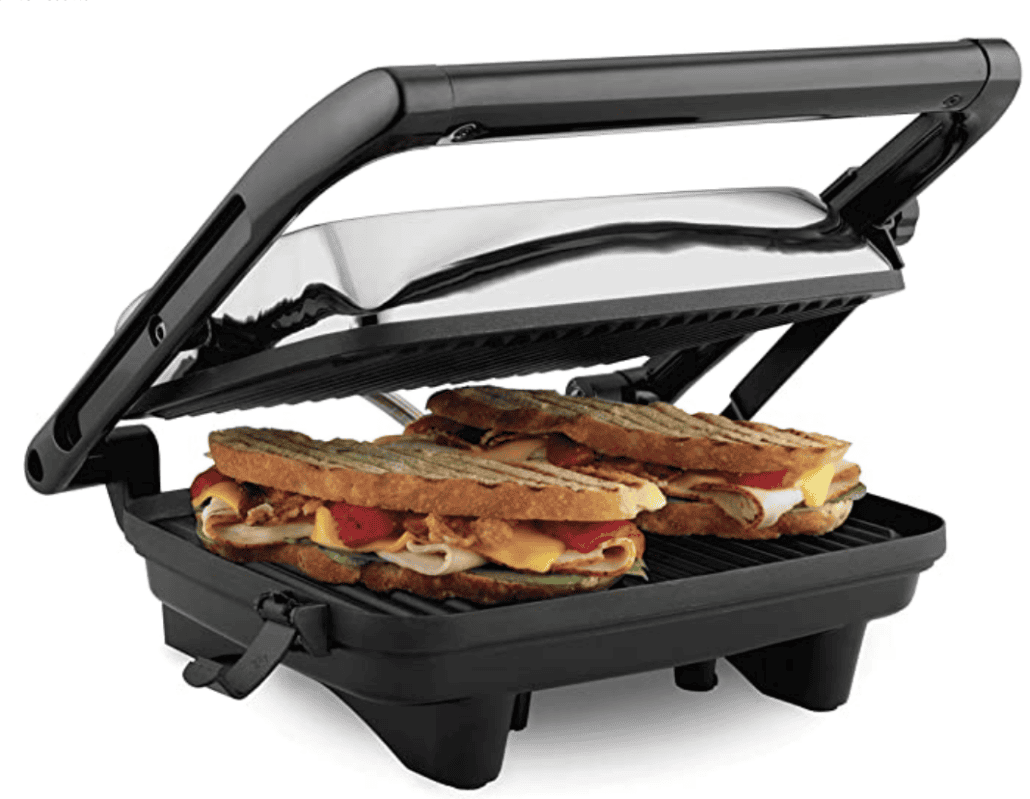 ---
We have both been Pique Tea drinkers for a while. A perfect gift for a mom, grandmother, teacher, or someone who enjoys creature comforts. It comes in dissolvable packets that can be used in cold or hot water anytime, anywhere. The packaging is beautiful for a gift, as well.
Use promo code THRIVING to receive 5% off on any products site wide.

---
Our (Rachel's) family house sat for someone who gave us carte blanche access to their Nespresso machine, and my husband and I loved it SO much. It'd be nice to sip on a homemade cappuccino when that afternoon slump hits each day. Maybe this can be a combo gift for Mother's Day and Father's Day? 🙂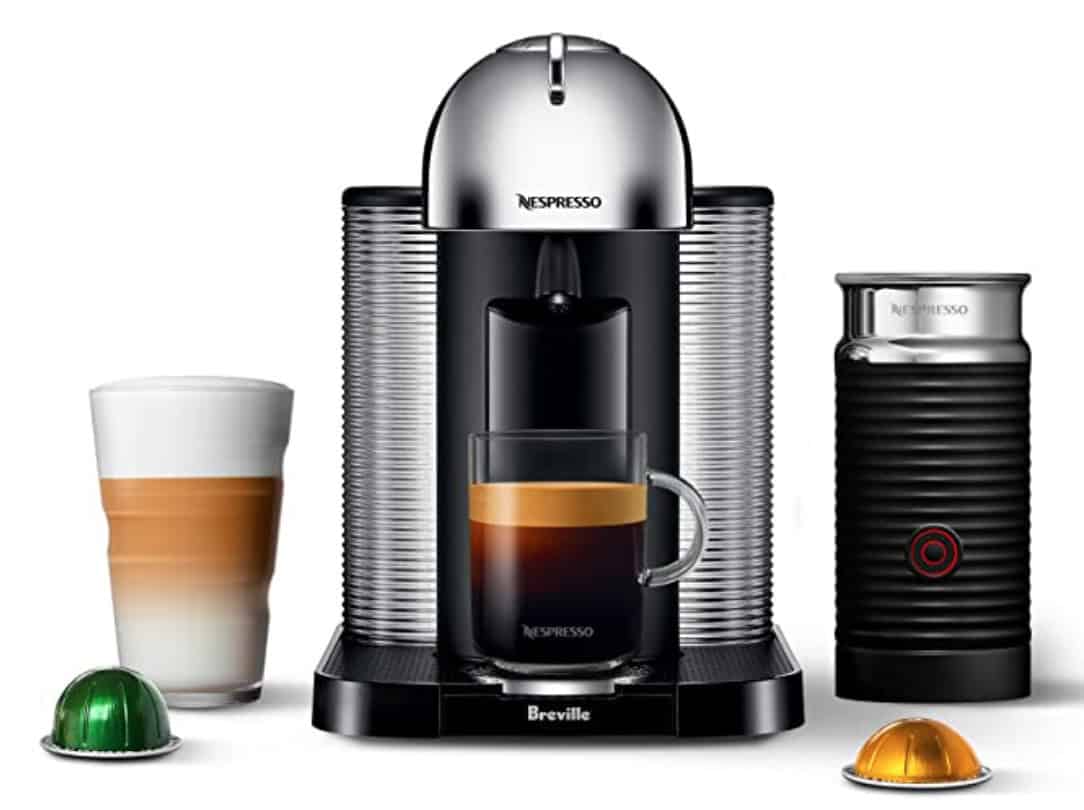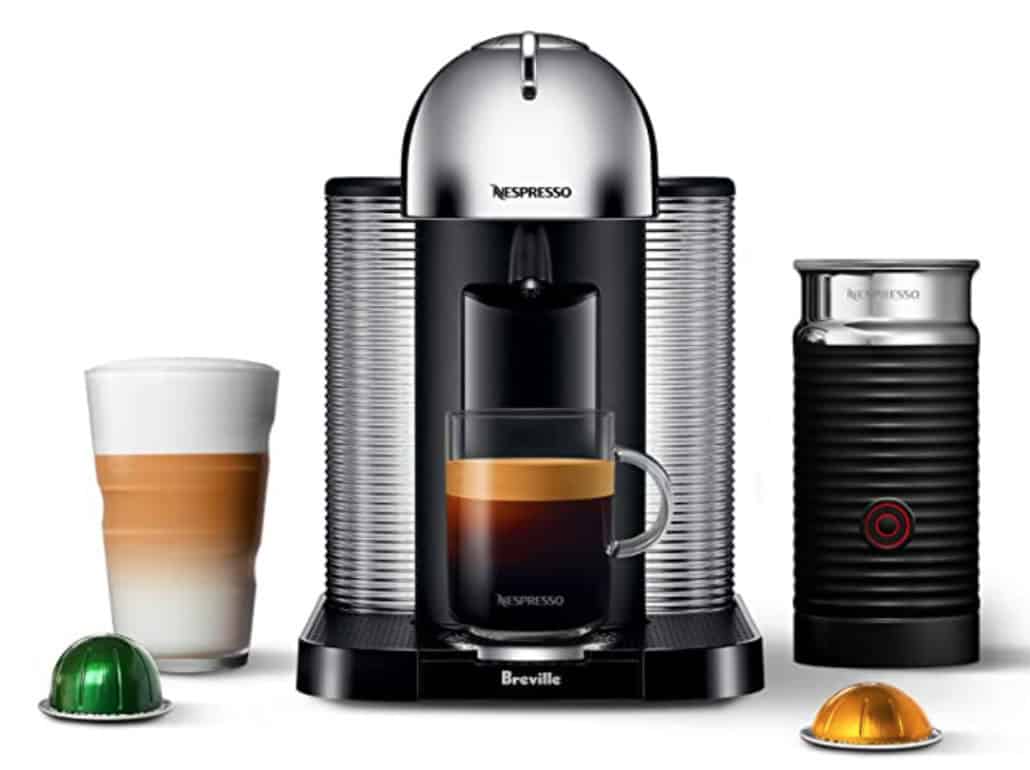 ---
Listen. Moms don't have a lot of time to learn a new hobby. But they still want to feel like they HAVE hobbies. This herb starter kit takes the brainwork out of growing your own back yard herbs and will make any mom feel like a green-thumbed superwoman!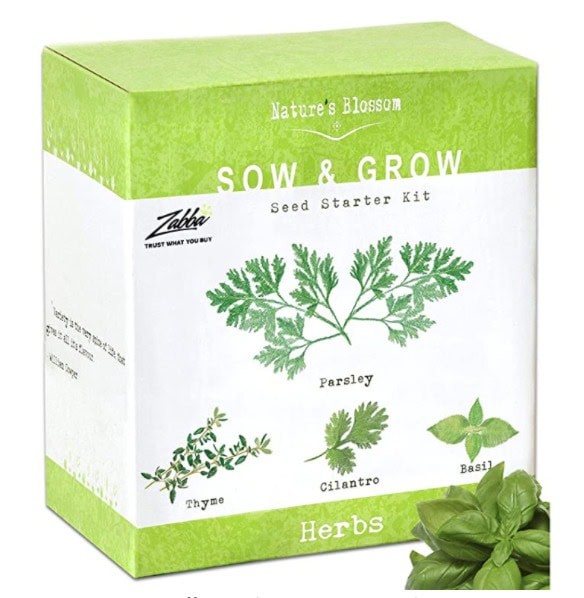 ---
After learning more about the mood-enhancing effects that essential oils can have, I figure it can't hurt to have some Lavender Essential Oils (calming and relaxing) or Lemon Essential Oils (energizing and uplifting) diffusing in my house at all times. Ahh. Plus, it helps cover the kid and dog smells. Lol.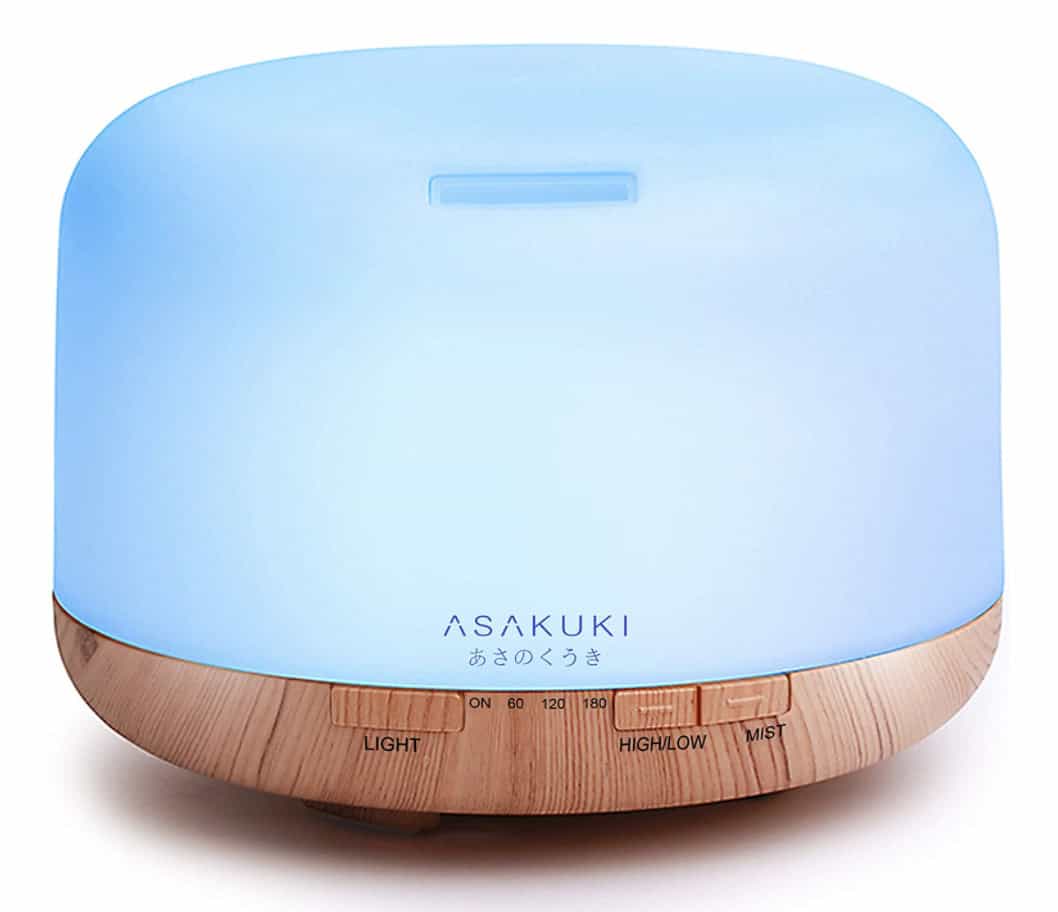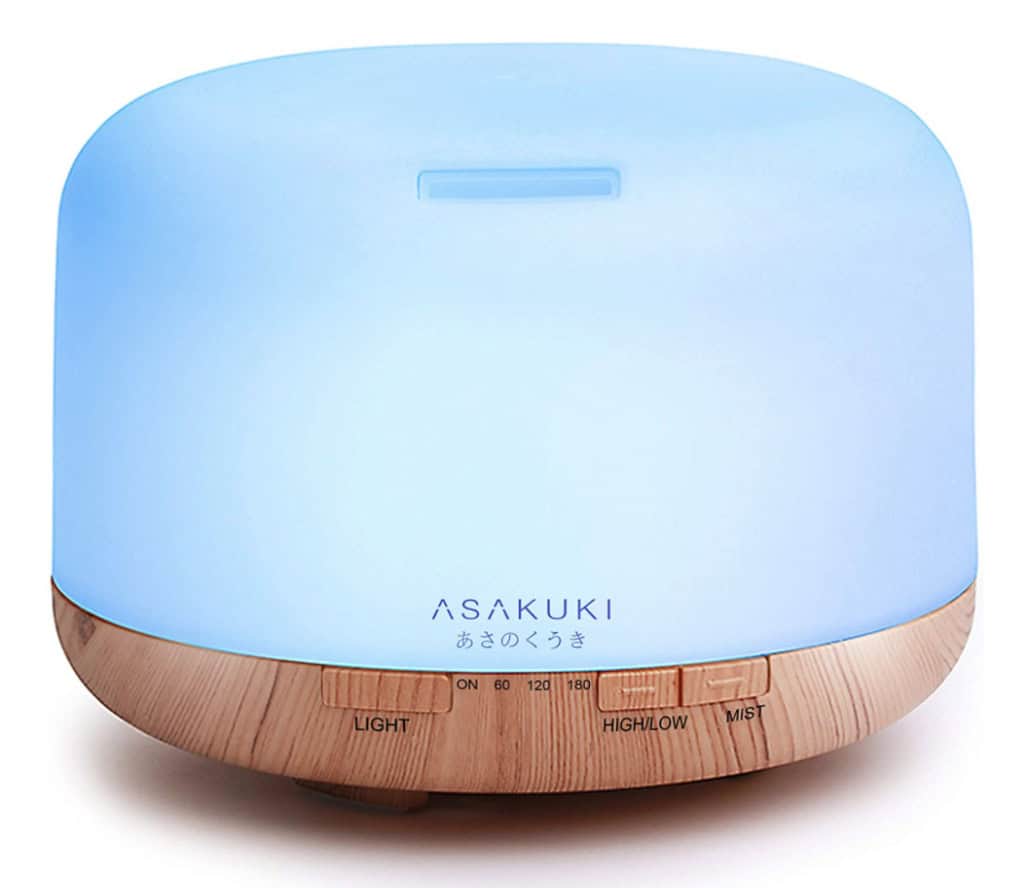 ---
I'm wearing these as I draft this post! Not only are they cute and comfortable but they have held up super well. I LOVE them!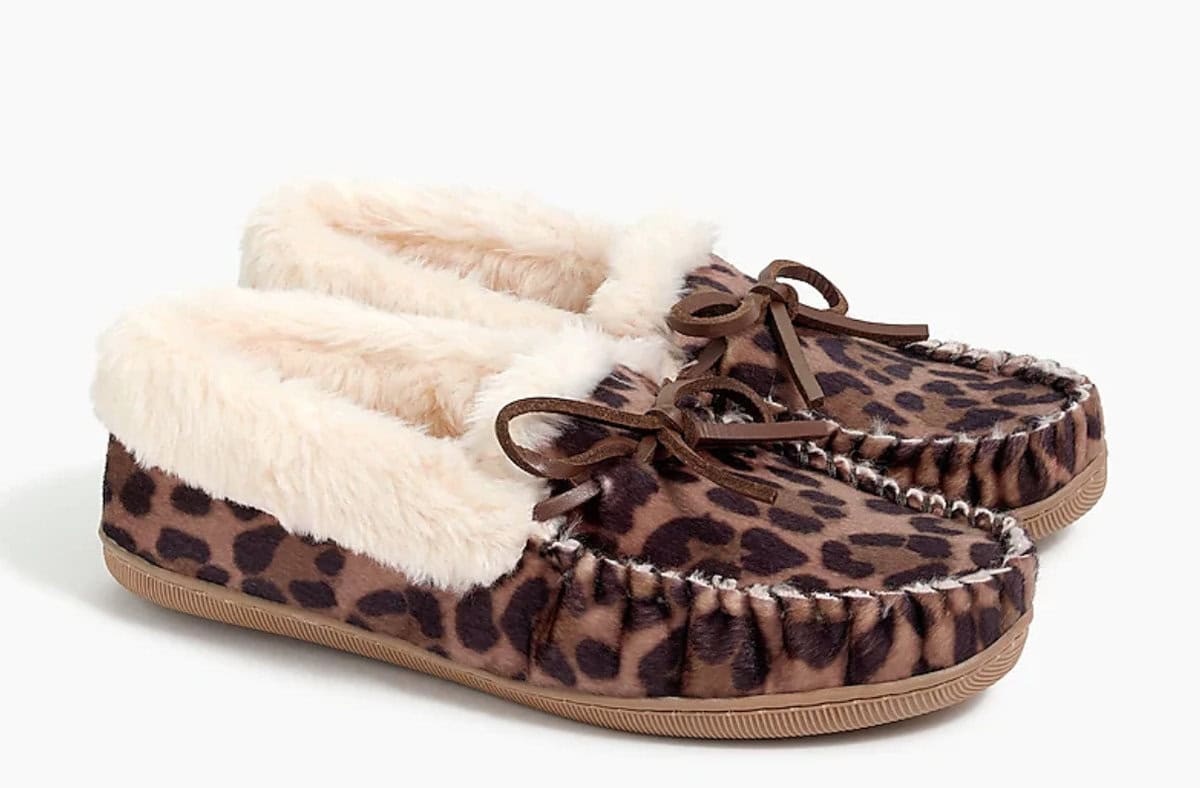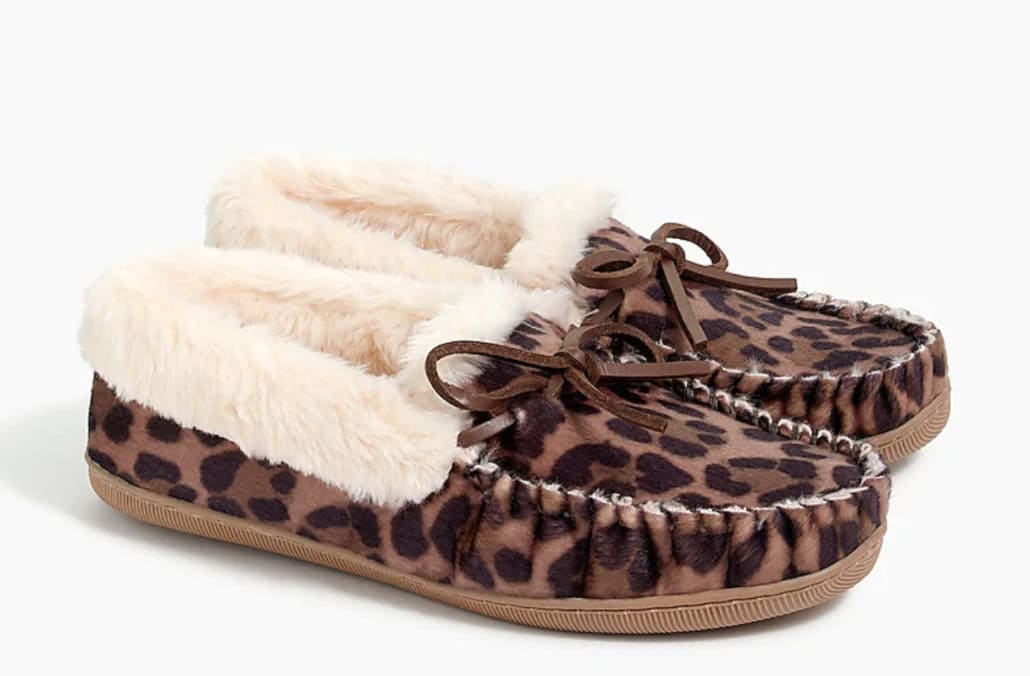 ---
Every mama needs a cozy blanket to snuggle up in while reading a great book or Netflixing it. My daughter has this exact blanket, and I find myself stealing it often.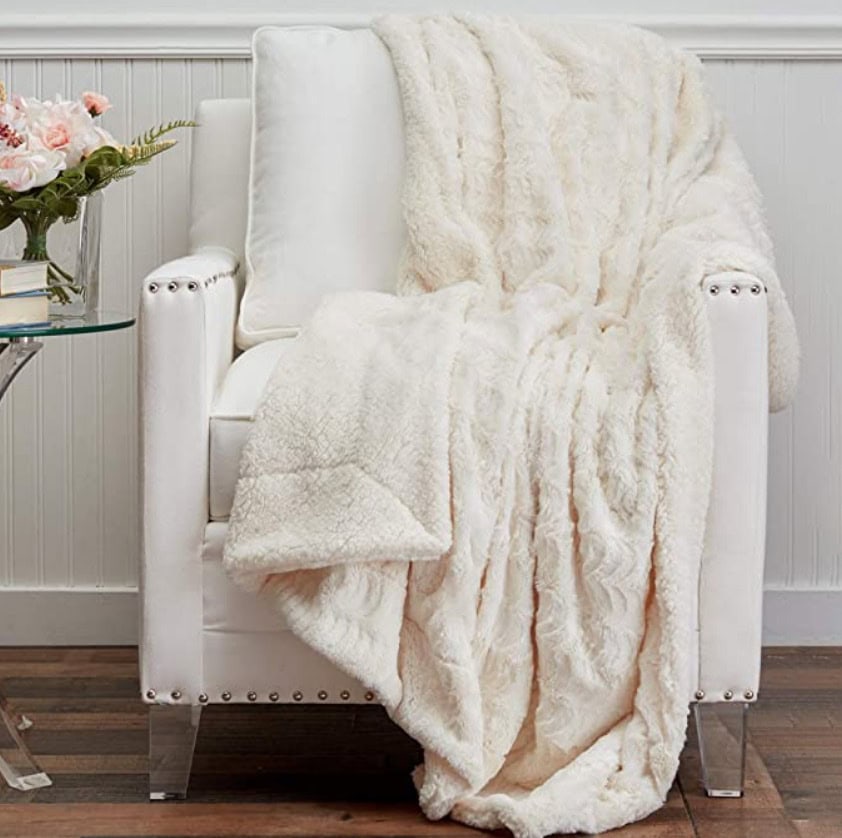 ---
I personally love little gifts like this from my kids. Younger kids answer short questions about their moms, capturing their thoughts and perspective about you. It's something to keep and cherish now and later on.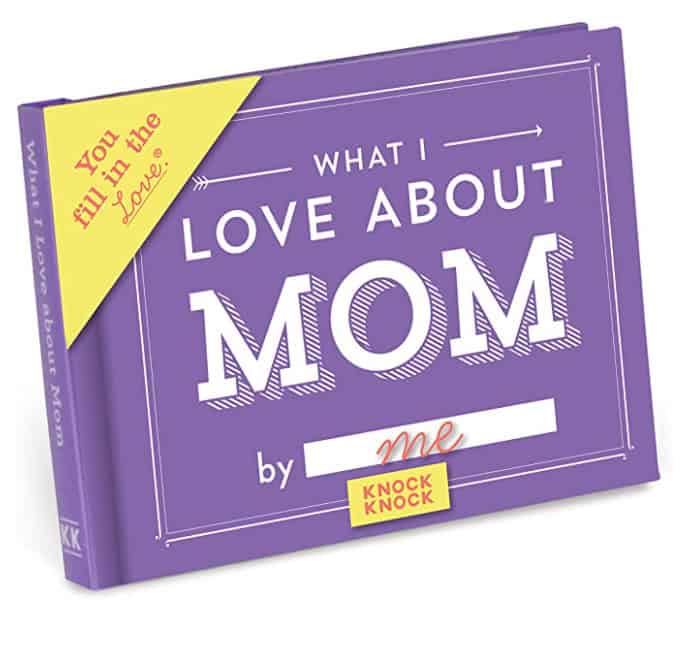 ---
Since owning these, we can both attest that they are now a "must have". They make listening to podcasts & audiobooks a breeze! I also love not having to mess with cords while I walk. A little pricey but worth the money!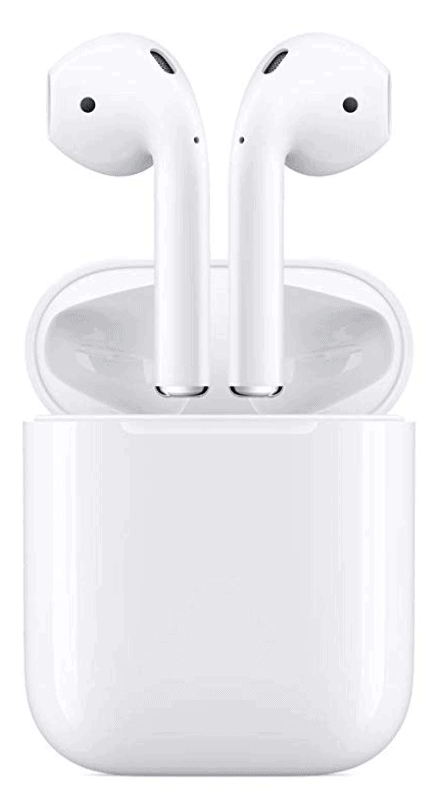 ---
This coffee grinder came highly recommended from a barista. Having freshly ground coffee (vs. store bought) makes a huge difference in your cup of brew.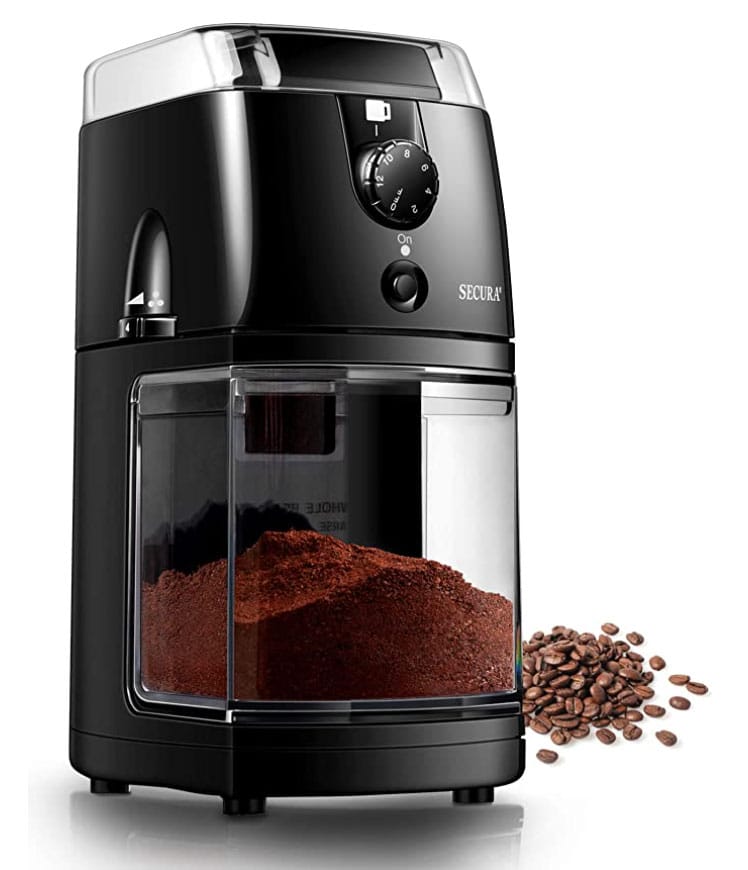 ---
Flowers. Duh. What mom isn't going to love those! Have them delivered with UrbanStems for an extra special gift. Even better, you can set up a flower subscription through them! Free delivery, too. I know I would personally love to have a fresh bouquet delivered every few weeks.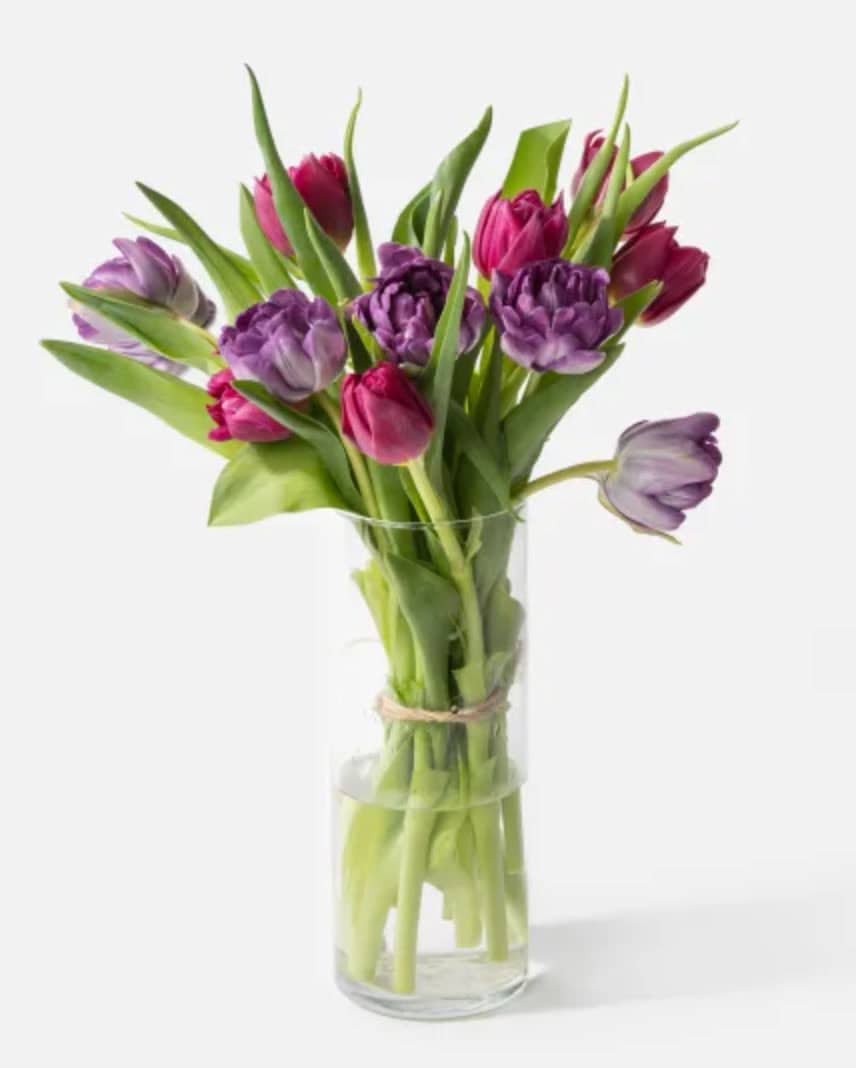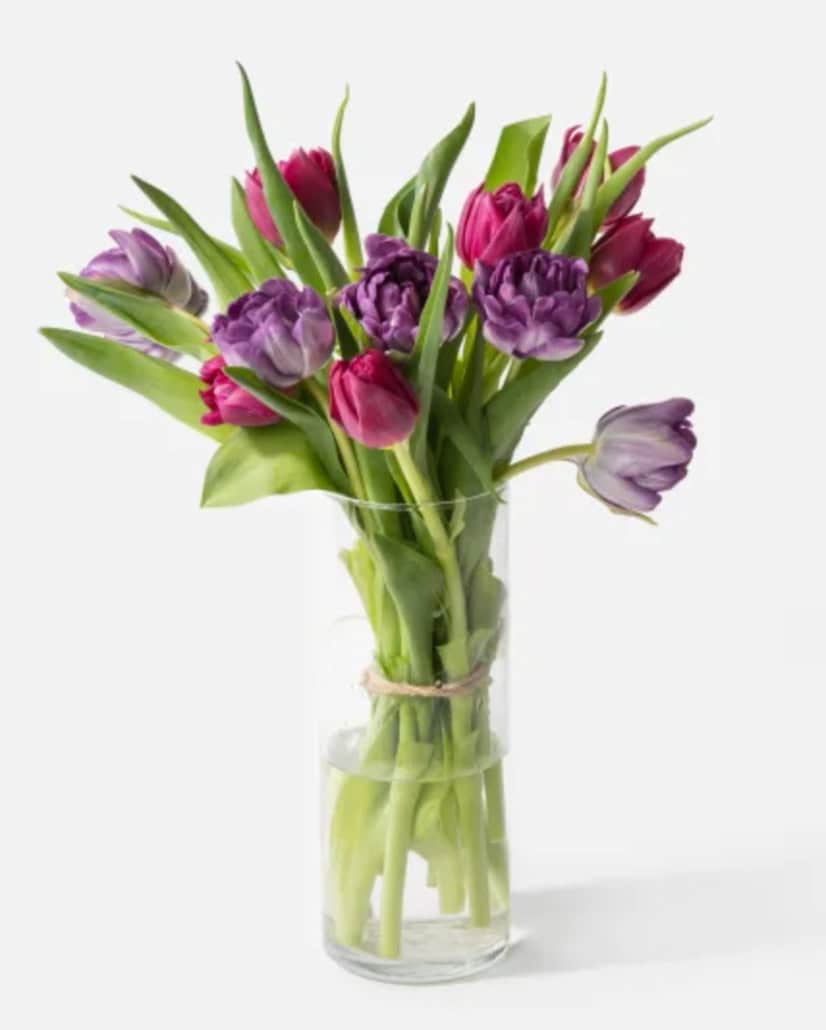 ---
This sounds a bit nerdy but I use mine ALL the time. It's amazing how much use you will get out of one once you have it.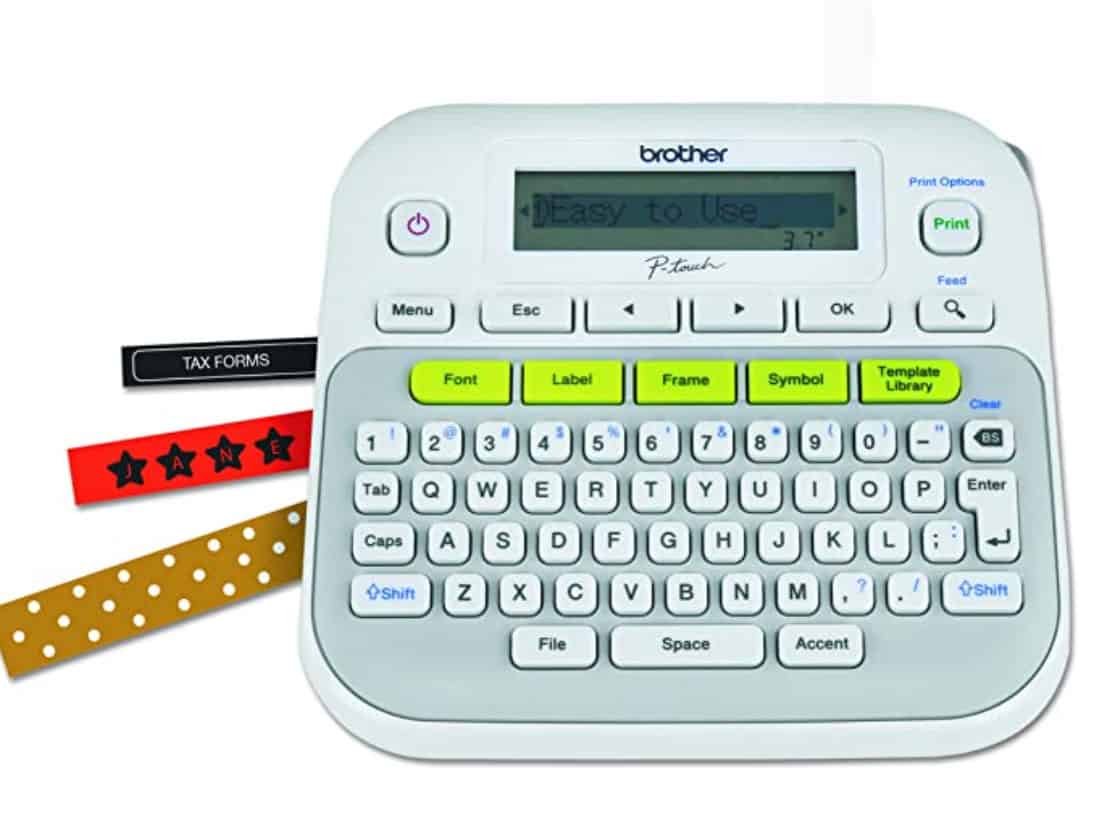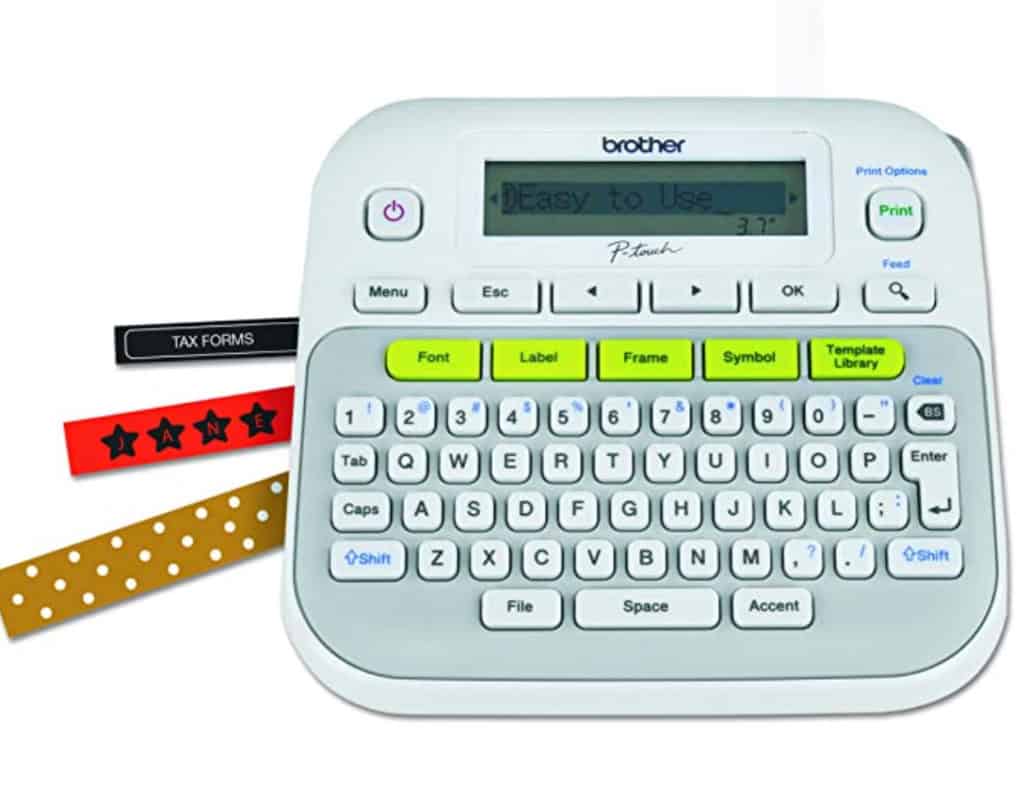 ---
Moms are always on the go, so that's why audiobooks are THE BEST. A gift subscription to Audible is available in 1, 3, 6 and 12-month membership options. I would absolutely LOVE this gift and am going to place it the idea conveniently in front of my family. 🙂
---
I am SO excited about this idea.
StoryWorth is the easiest way to record family stories and print them in beautiful hardcover books. Every week, StoryWorth asks your loved one a question about their life. They simply reply with a story via email or the website, and at the end of a year, all of their stories are printed into a book.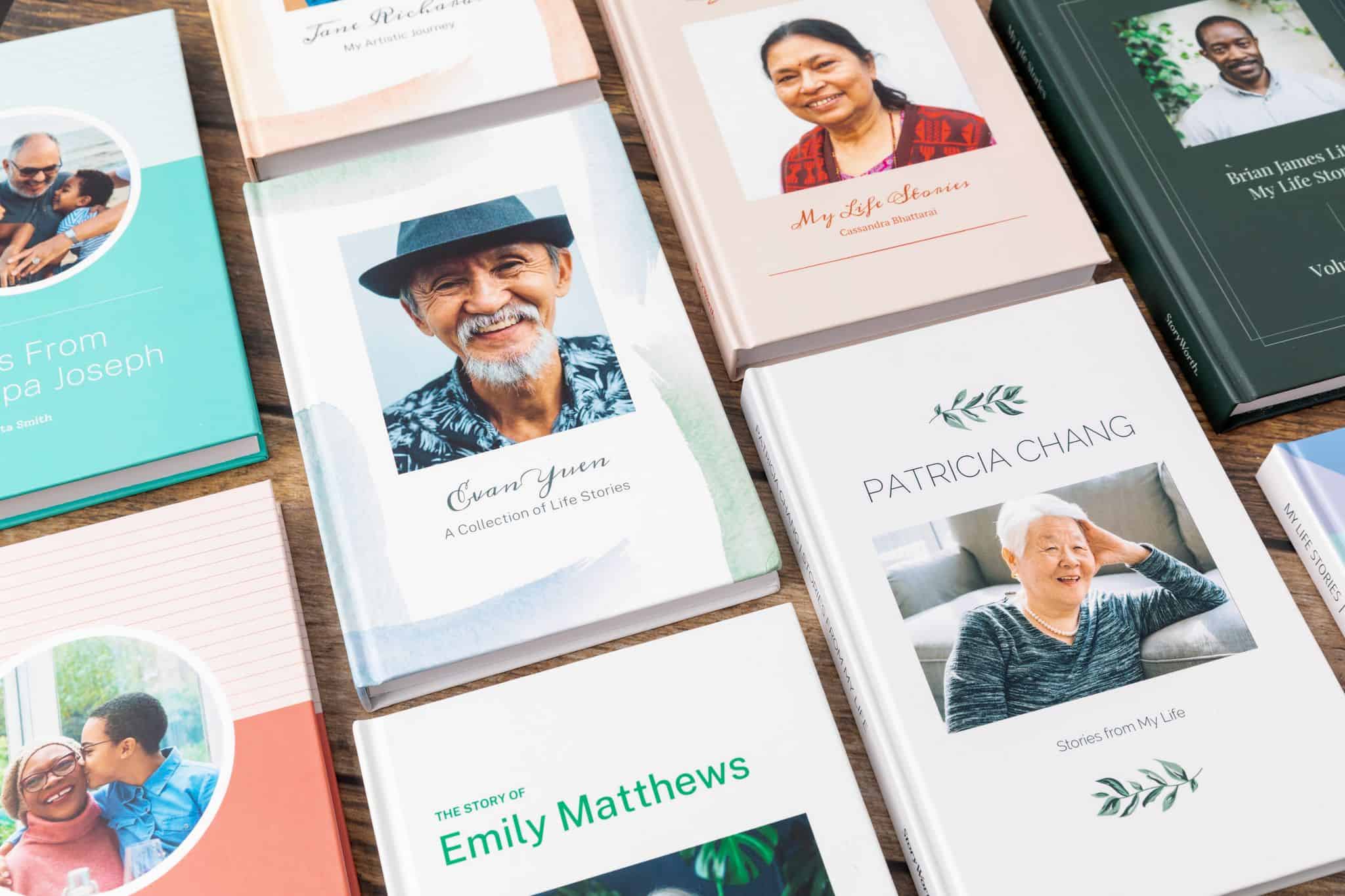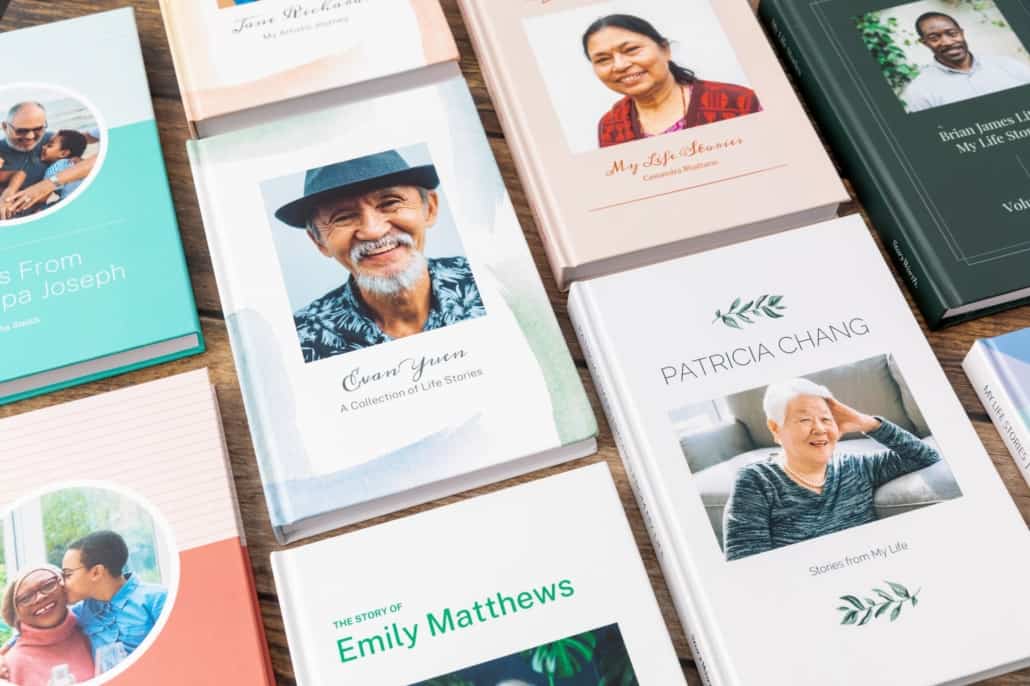 Want more ideas? Check out our Holiday Gift Guide for Moms and our Gift Guide for Grandparents.
https://thrivinghomeblog.com/wp-content/uploads/2019/04/mothers-day-IG-square-image.jpg
734
750
Polly Conner
https://thrivinghomeblog.com/wp-content/uploads/2019/10/thrivinglogo.png
Polly Conner
2021-04-19 05:00:00
2021-05-02 15:56:04
Mother's Day Gift Ideas