Gift Guide: Grandparents
Updated: 6/29/22
Where do we even start to say thank you to the grandparents in our life? A thoughtful gift from the family can be one small way to show our appreciation for their love and support. With help from our readers, we've curated a host of ideas for all the beloved grandmas and grandpas out there.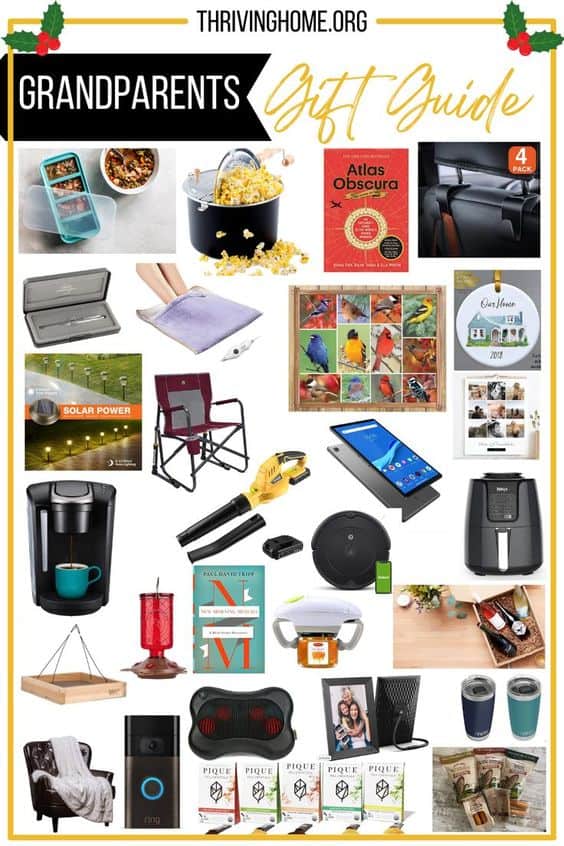 Be sure to check out our Moms and Dads gift guides on our Holiday Gift Guide page for more ideas for grandparents.
Note: If you bookmark any of these ideas for later, we'd be so thankful if you came back to this page and go through our link when you are ready to purchase. We only get credit if you make a purchase through our link. We appreciate your support SO much!
Note: Links in this post may be sponsored or affiliates, but we pride ourselves in carefully selecting products we have personally used and/or are excited about. See full Amazon disclaimer at the bottom or here.
Free Day Popcorn Gift Bundle – This one is always a hit with the grandparents. We love Free Day Popcorn because they are Non-GMO, 100% whole grain, naturally gluten-free and have no trans fats!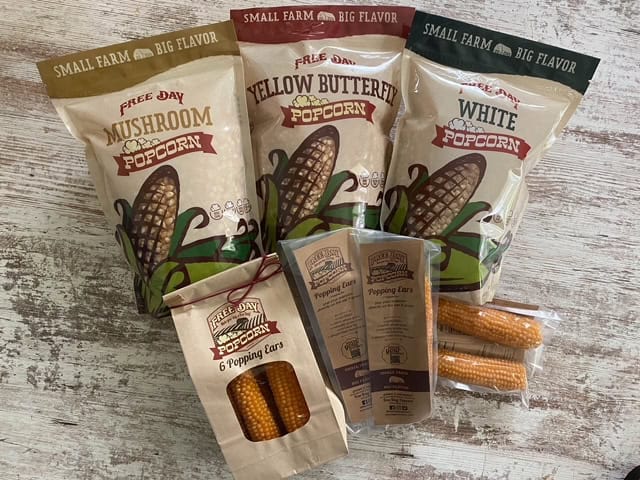 Have someone in your life that's hard to shop for? Unsure which popcorn variety is your favorite? Have no fear, Free Day's Popcorn Gift Bundle is the perfect gift and get a little something for everyone! Use code THRIVINGHOME for 15% off your purchase of $15 or more through Dec 31, 2021
The Popcorn Gift Bundle includes:
(1) 3 lb bag of yellow butterfly popcorn kernels
(1) 3 lb bag of white butterfly popcorn kernels
(1) 3 lb bag of mushroom popcorn kernels
(1) 6 pack of Popping Ears (color will vary) *Pop your popcorn directly on the ear it grew!
(4) single Popping Ears (color will vary)
---
Electric Jar Opener – Just put the electric jar opener on the jar, press the button, and the jar will open in a few seconds. I'm getting it for the grandparents, but I want one too!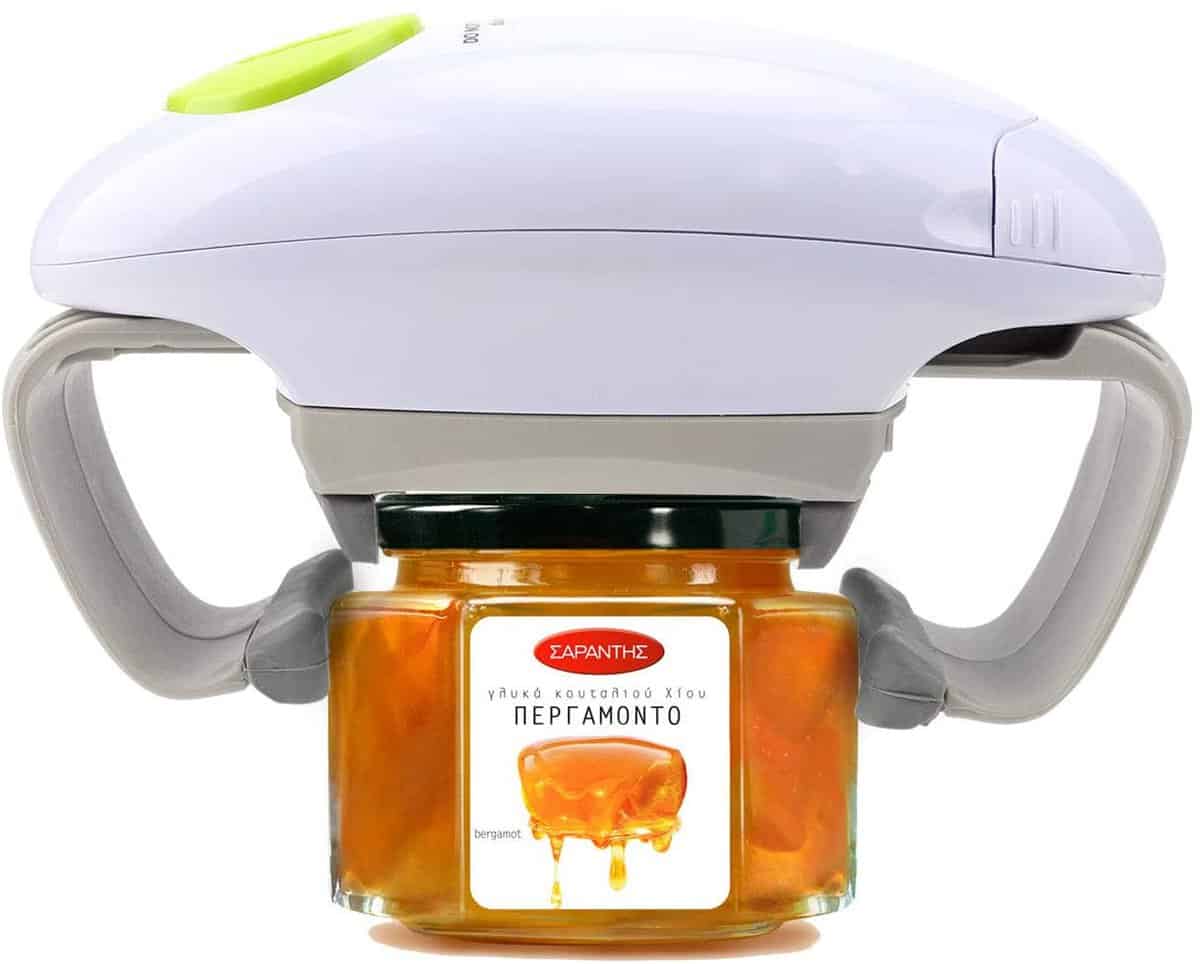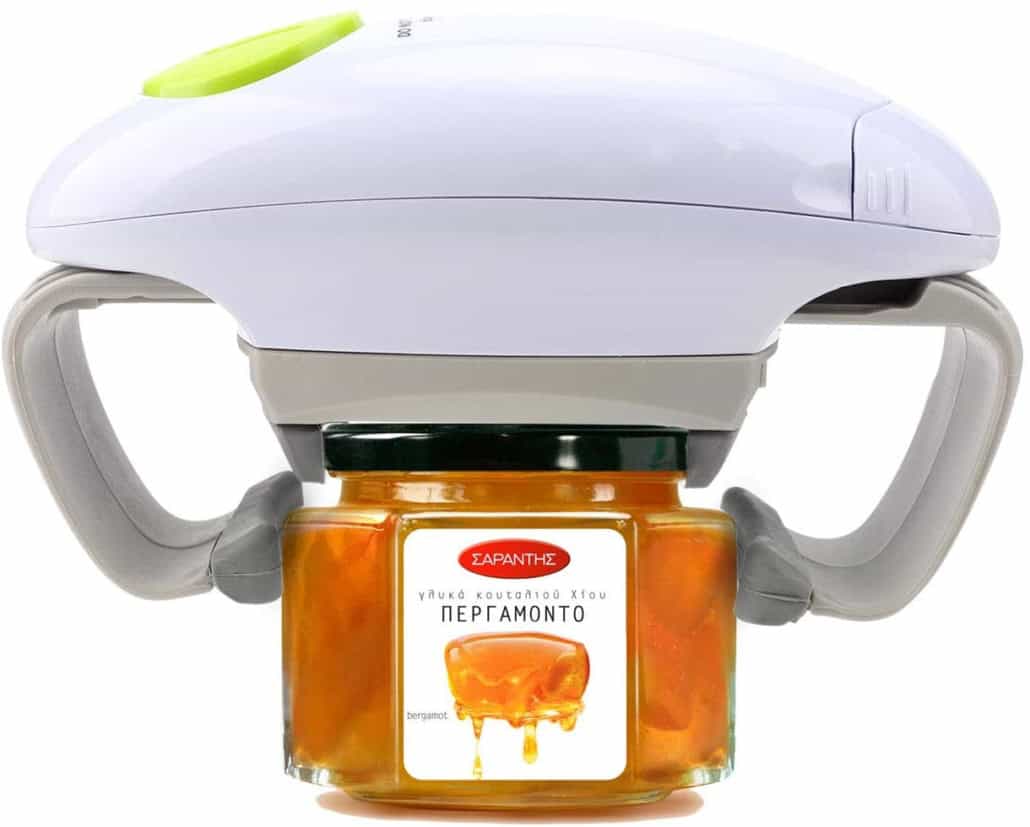 ---
Keurig – It took a lot of convincing to get my parents to try a new way of making coffee, but once they did they never looked back. My mom is obsessed with trying new flavors and when they travel she even calls the hotel to see if there is Keurig in the room.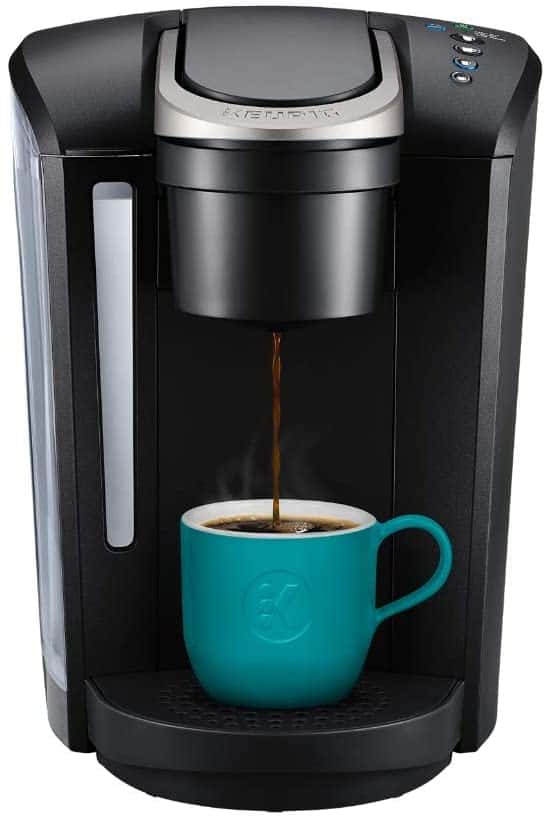 ---
Solar Walkway Lights – This gift combines practical with decorative. Perfect for keeping walkways and stairs lit at night for safety, they also have great curb appeal.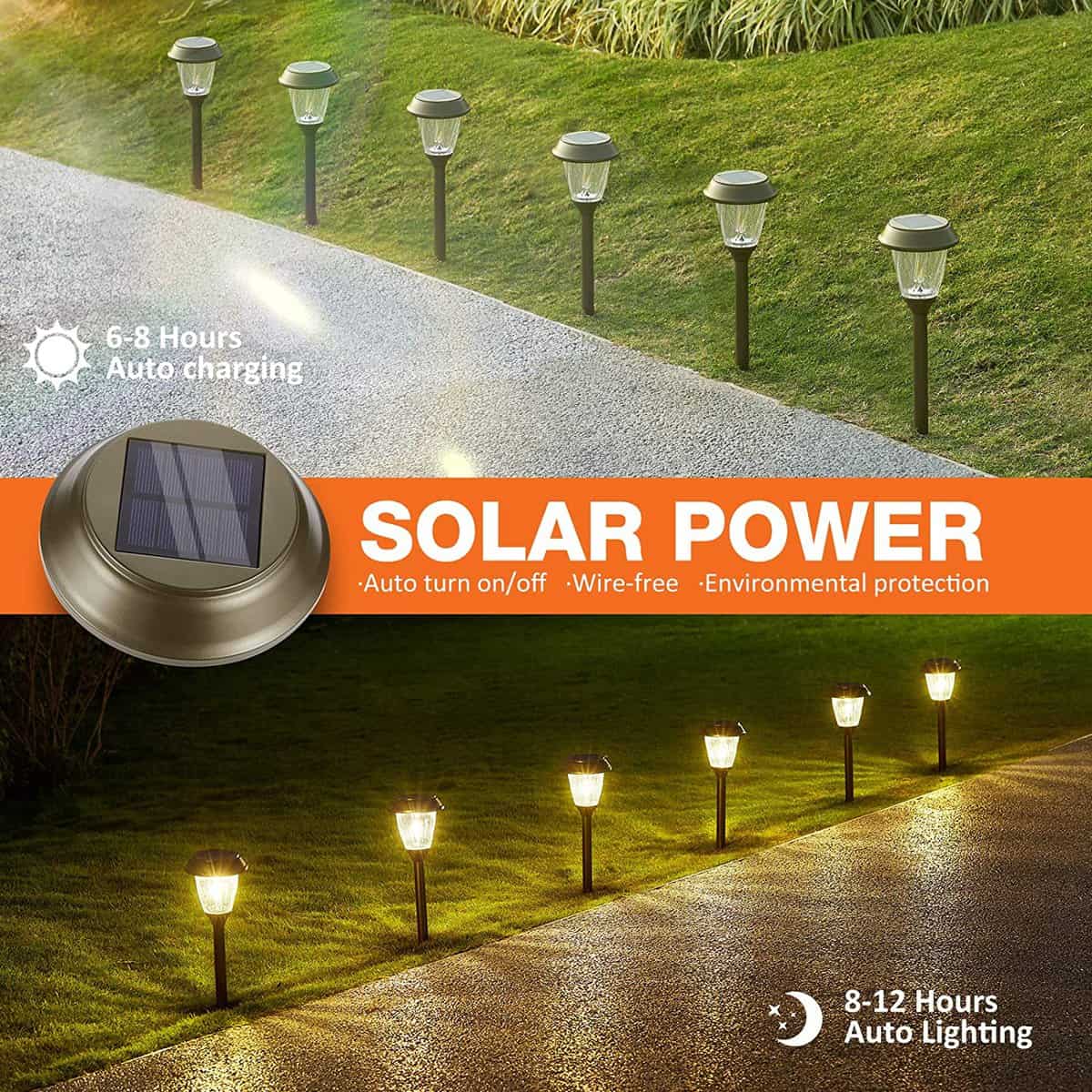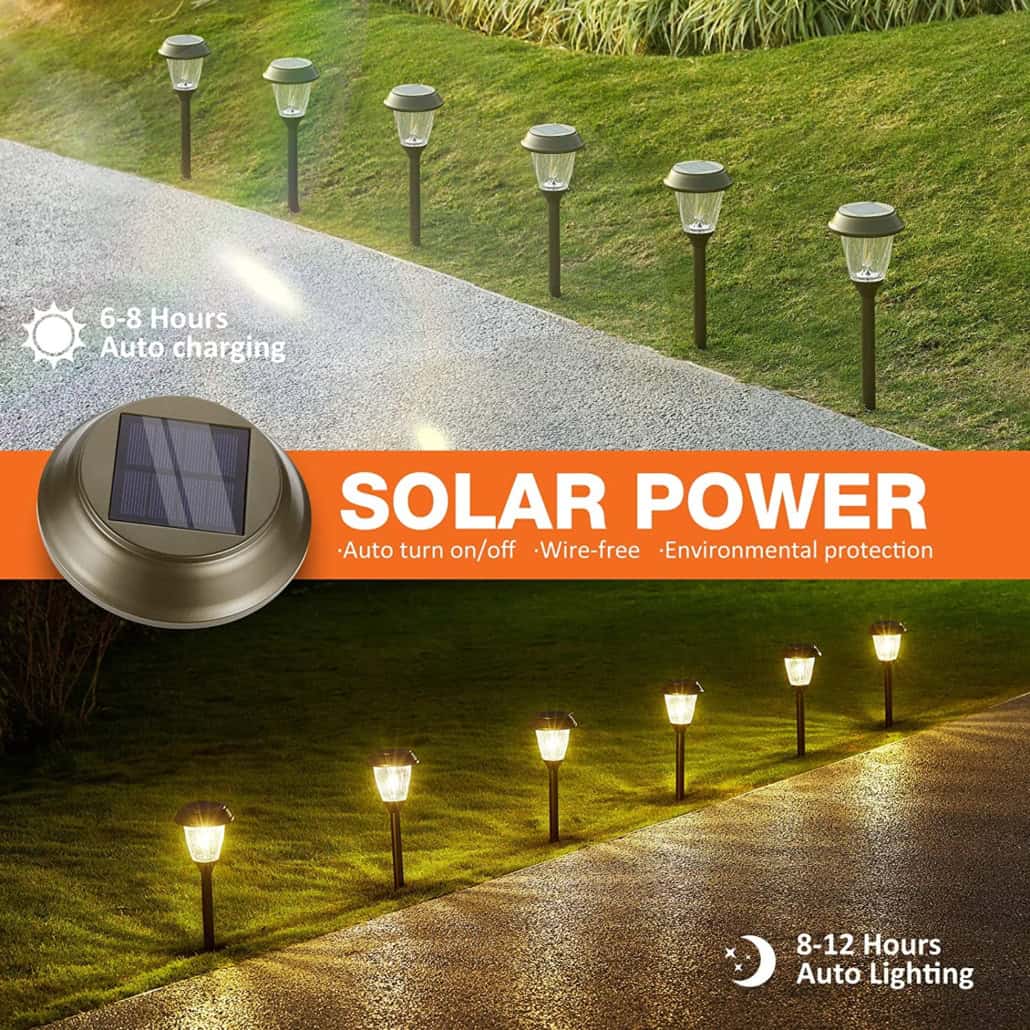 ---
Lenovo Tablet – Rated one of the best tablets for seniors, this one has robust accessibility features including voice assist. My parents love using a tablet over their phone because the screen size is much easier to read.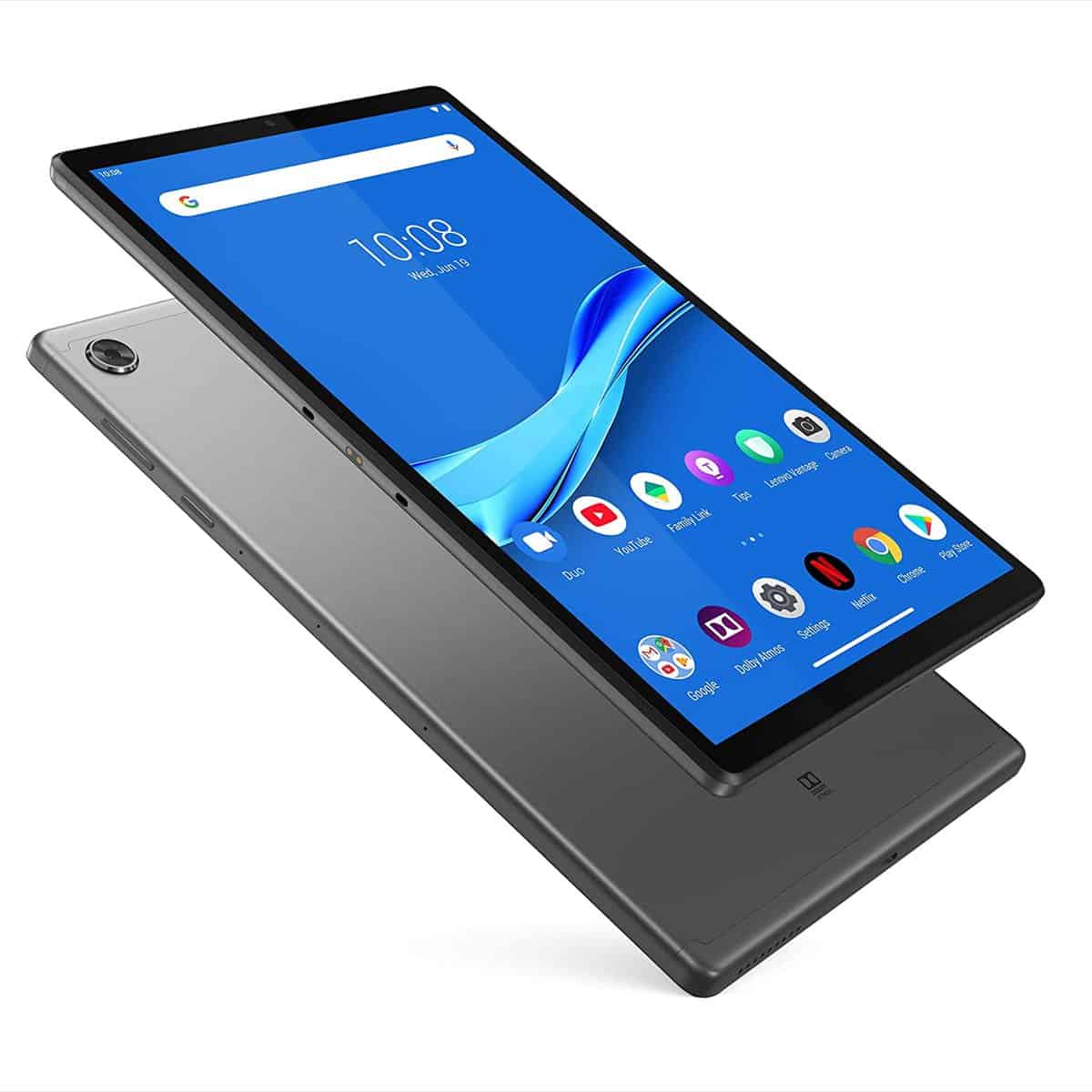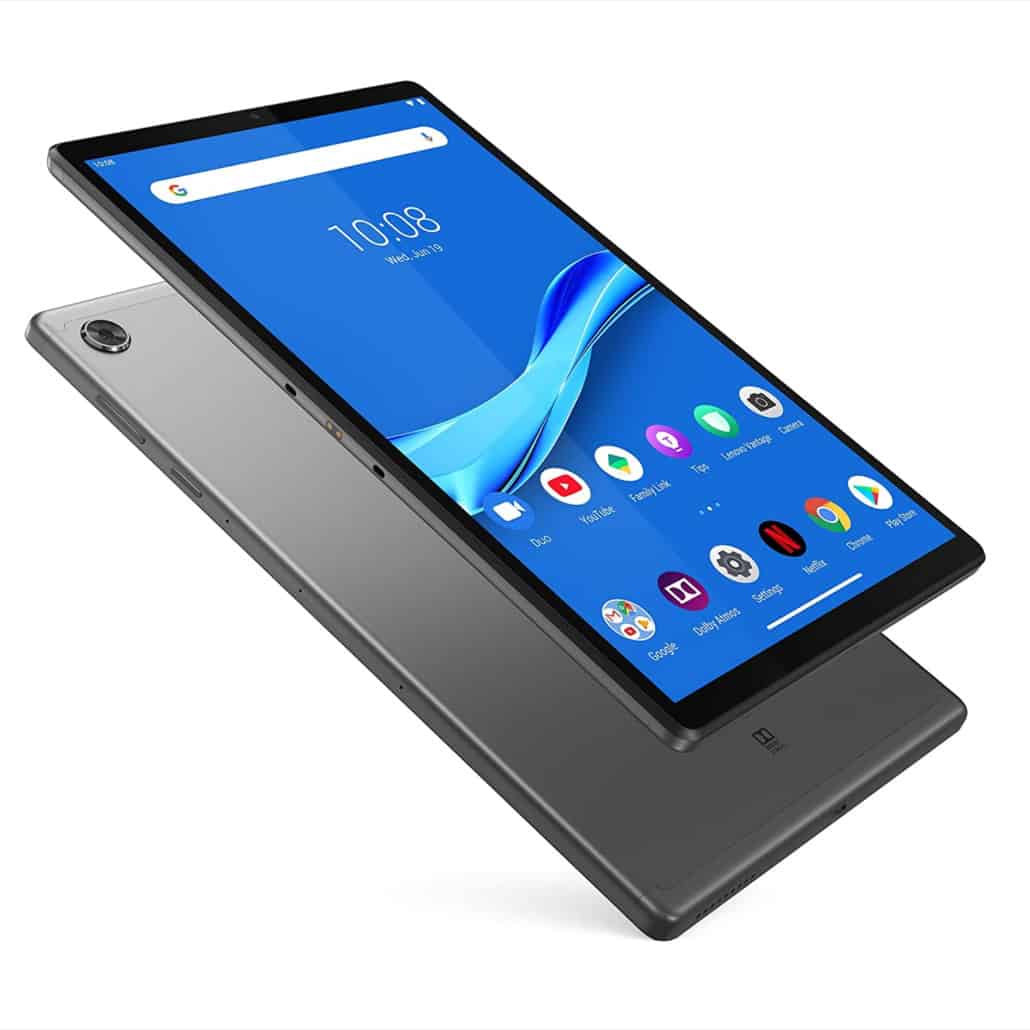 ---
Springbok Puzzles – My mom always has a puzzle out when we come to visit, and the kids love to help. She swears Springbok is the best brand ever because the pieces always fit. They have loads of beautiful designs to chose from.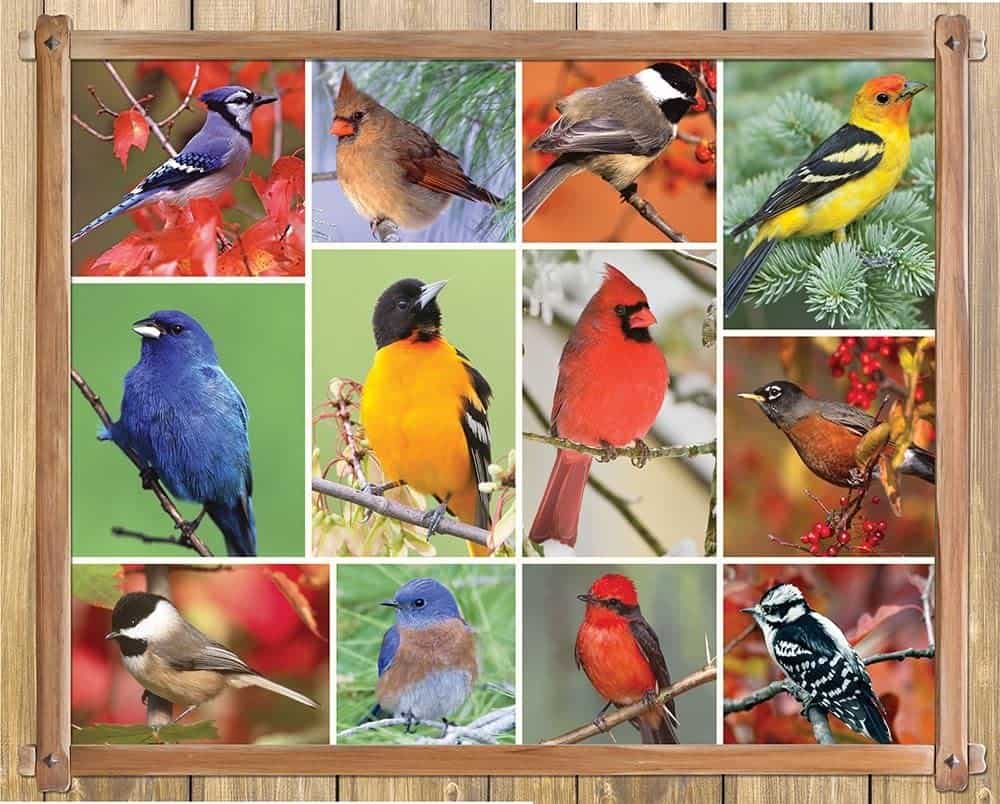 ---
Outdoor Freestyle Rocker – Want a chair with a little something extra? These outdoor rocker chairs combine the gentle motion of a rocking chair with the sturdy outdoor durability. Enjoy an evening in a smooth camping rocking chair around the fire pit, watching the game, or tailgating. Then collapse it and pack up quickly and easily!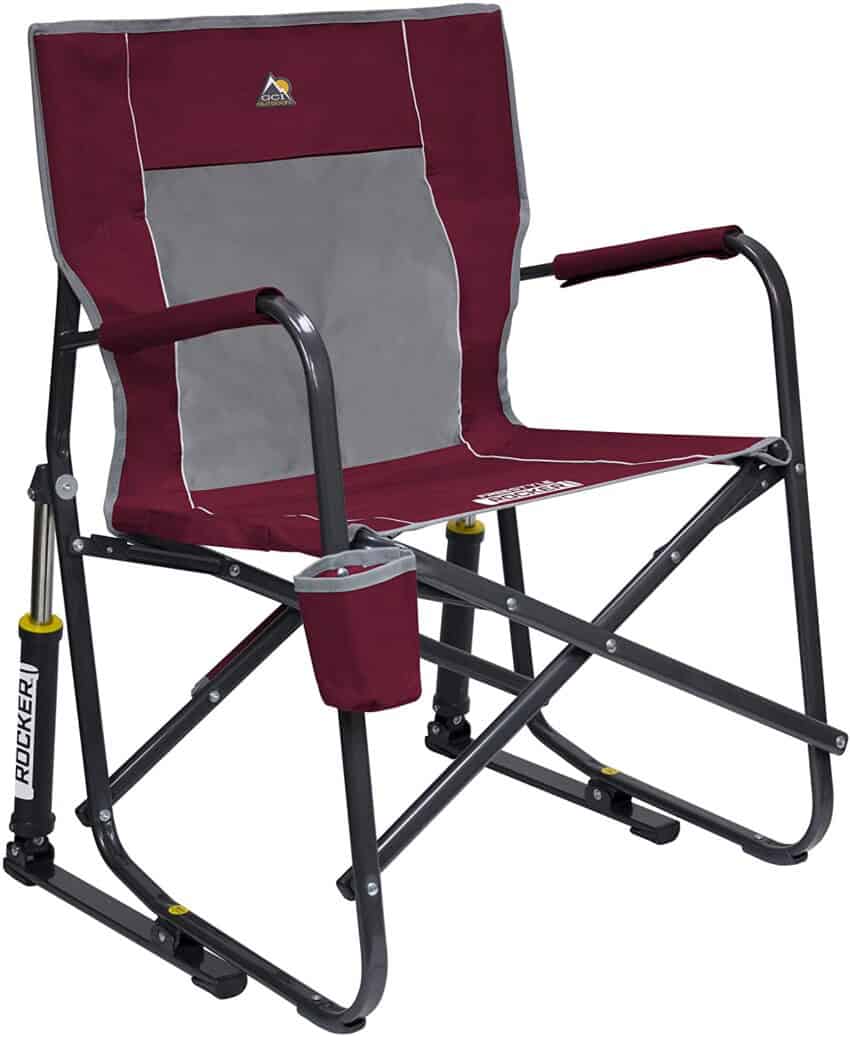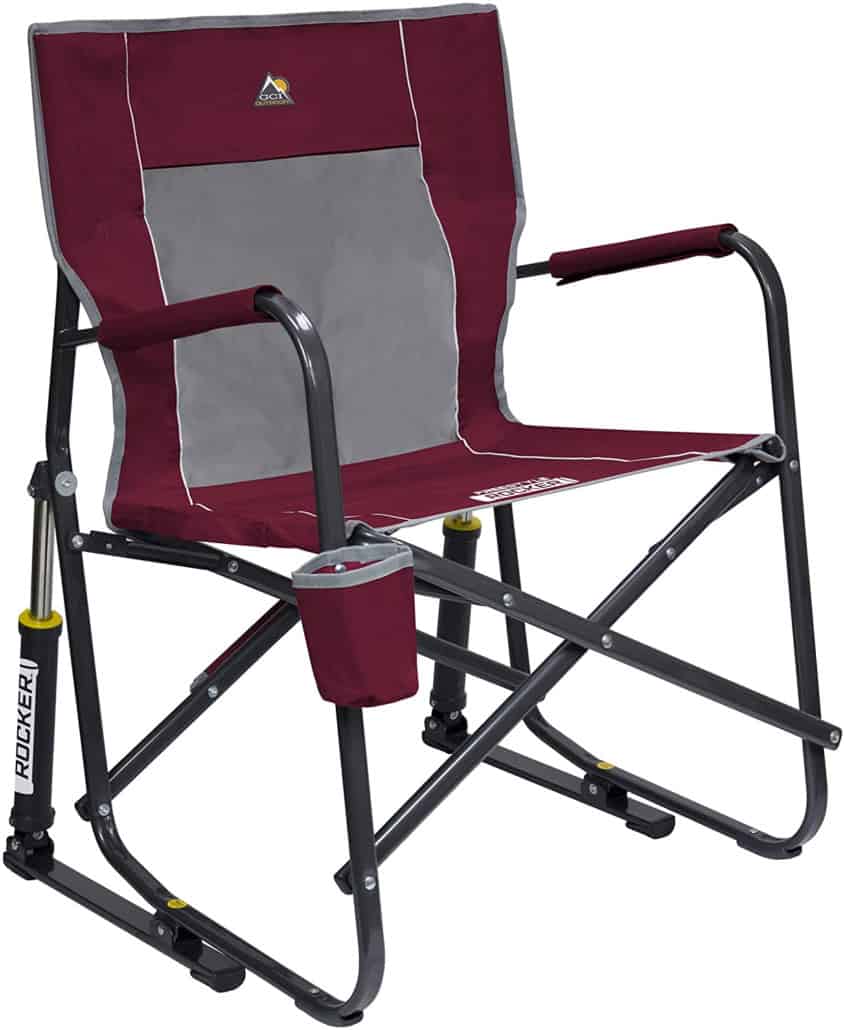 ---
Nixplay Smart Digital Photo Frame – I think this is the PERFECT grandparent gift. Share photos and videos from your phone or by email to the Nixplay frame, wherever it is. Such a great for families separated by distance (or even those who aren't!). It is a bit pricey so could be a great gift to go in on together with siblings or something.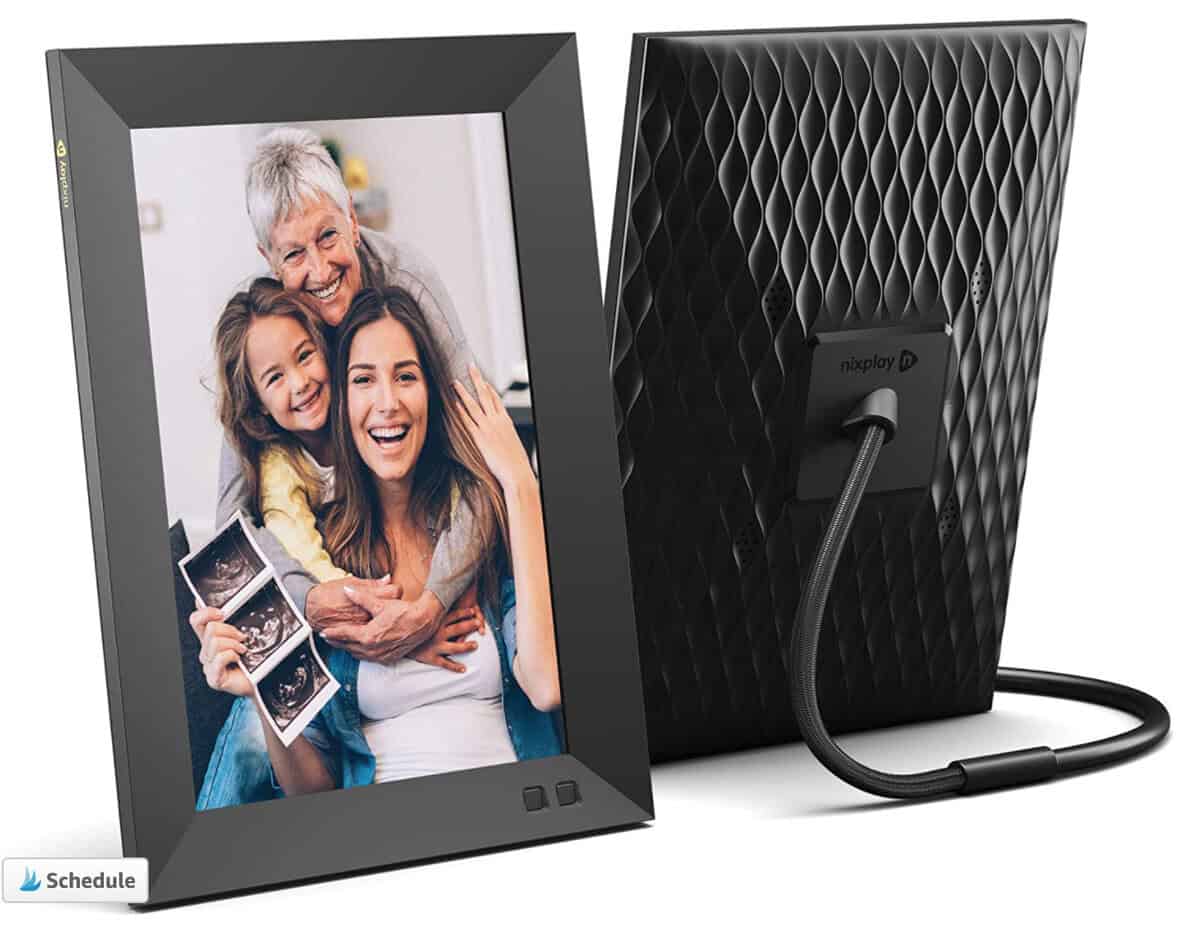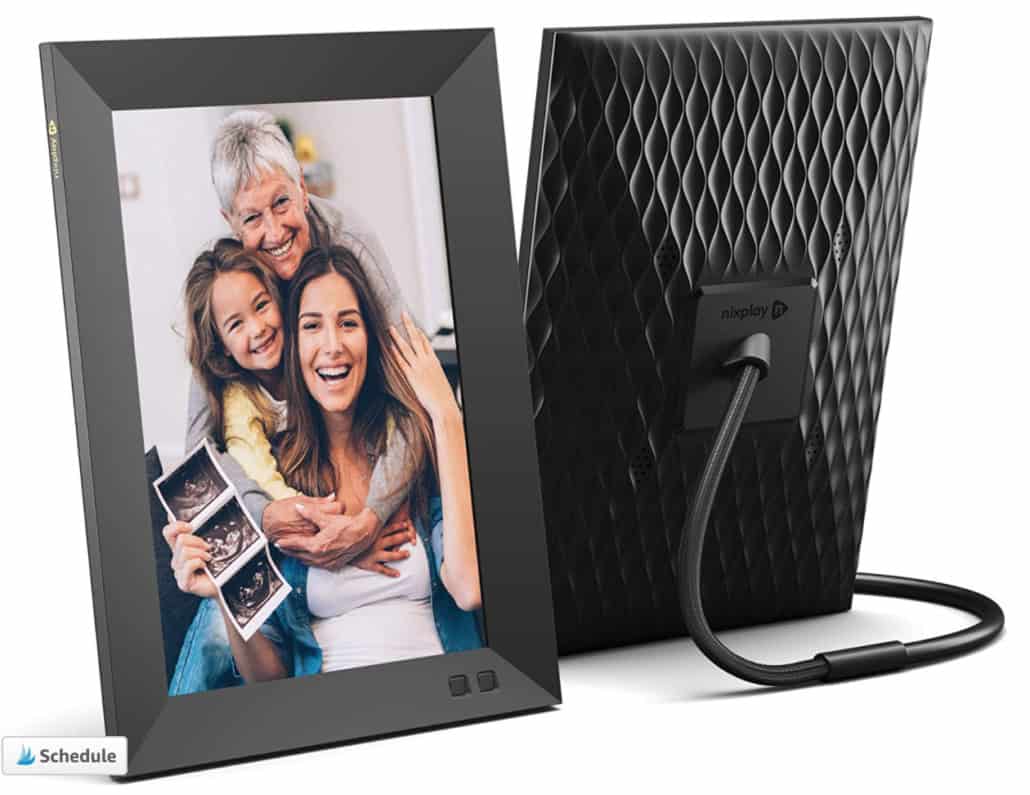 ---
Back and Neck Massager – I. LOVE. THIS. THING. I got it last year for Christmas and it's one of my favorite gifts from that year. It really works. As someone who has chronically tight back muscles, this has been a god send. I use it almost every day, not joking. I like that you can lean into it as much as you want for the pressure you like. Such a great gift!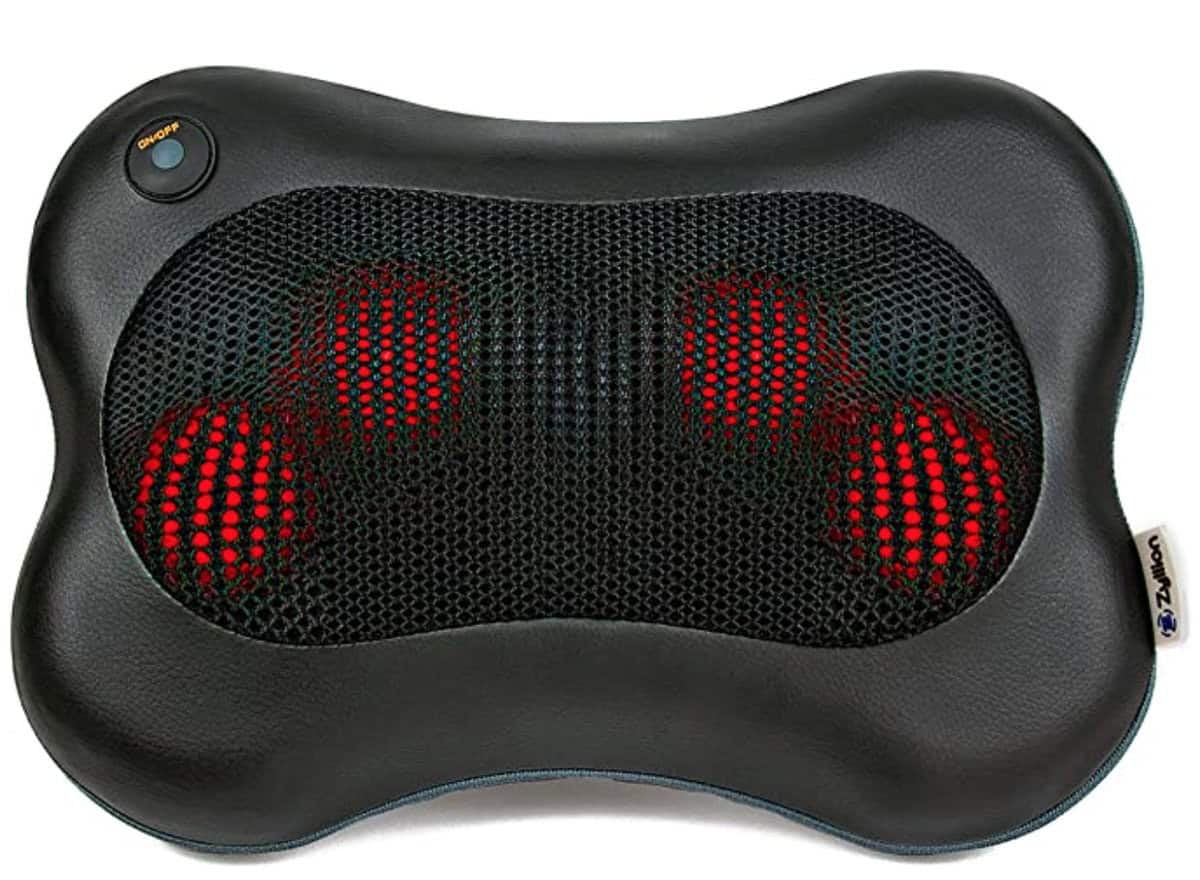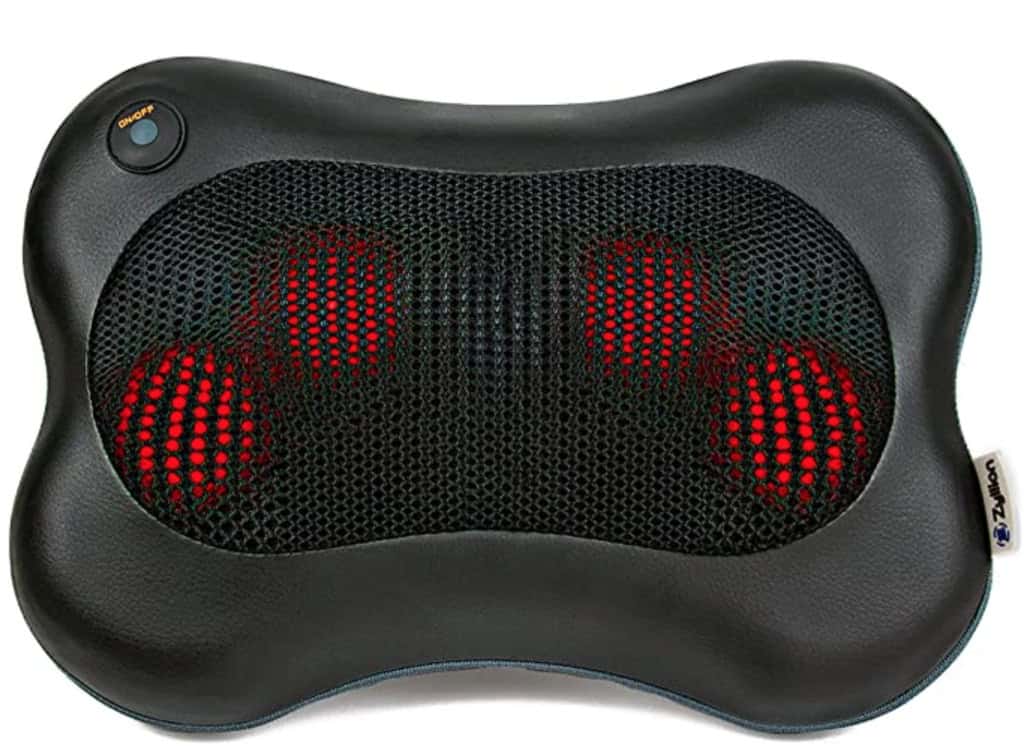 ---
Super Soft Faux Fur Throw – A grandparent can snuggle up this winter to a great movie or for a nap with this soft, gorgeous throw.
---
New Morning Mercies Devotional – Mornings will be brighter with this highly reviewed morning devotional. It's been out for a few years now, but is recommended by Christians like the Chandlers and Toby Mac. I personally know a lot of men and women who use it regularly and recommend it.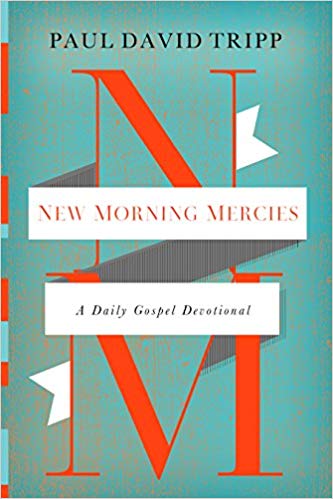 ---
Ninja Air Fryer -My father-in-law, a widower, uses his air fryer almost daily. Many of our readers and friends swear by theirs, as well, and suggested this as a gift for grandparents (or any adult). This one is reasonably priced, easy to clean, recommended by our readers, and has over 2,000 reviews with five stars on Amazon. MANY readers suggested biting the bullet and getting the Ninja Foodie if you're in the market for multiple appliances in one.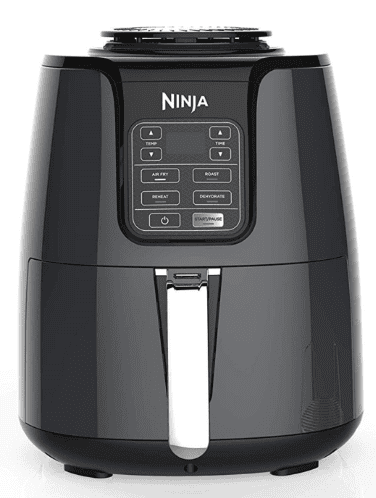 ---
Heating Pad, Electric Heated Foot Warmer – The fast heating technology provides you unmatched warmth and pain relief to cold feet, saving feet from poor circulation, arthritis and cold floors; Besides, it's perfect for treating sore muscles in your back, shoulders, abdomen, legs, and arms; promote blood flow, or keep you warm.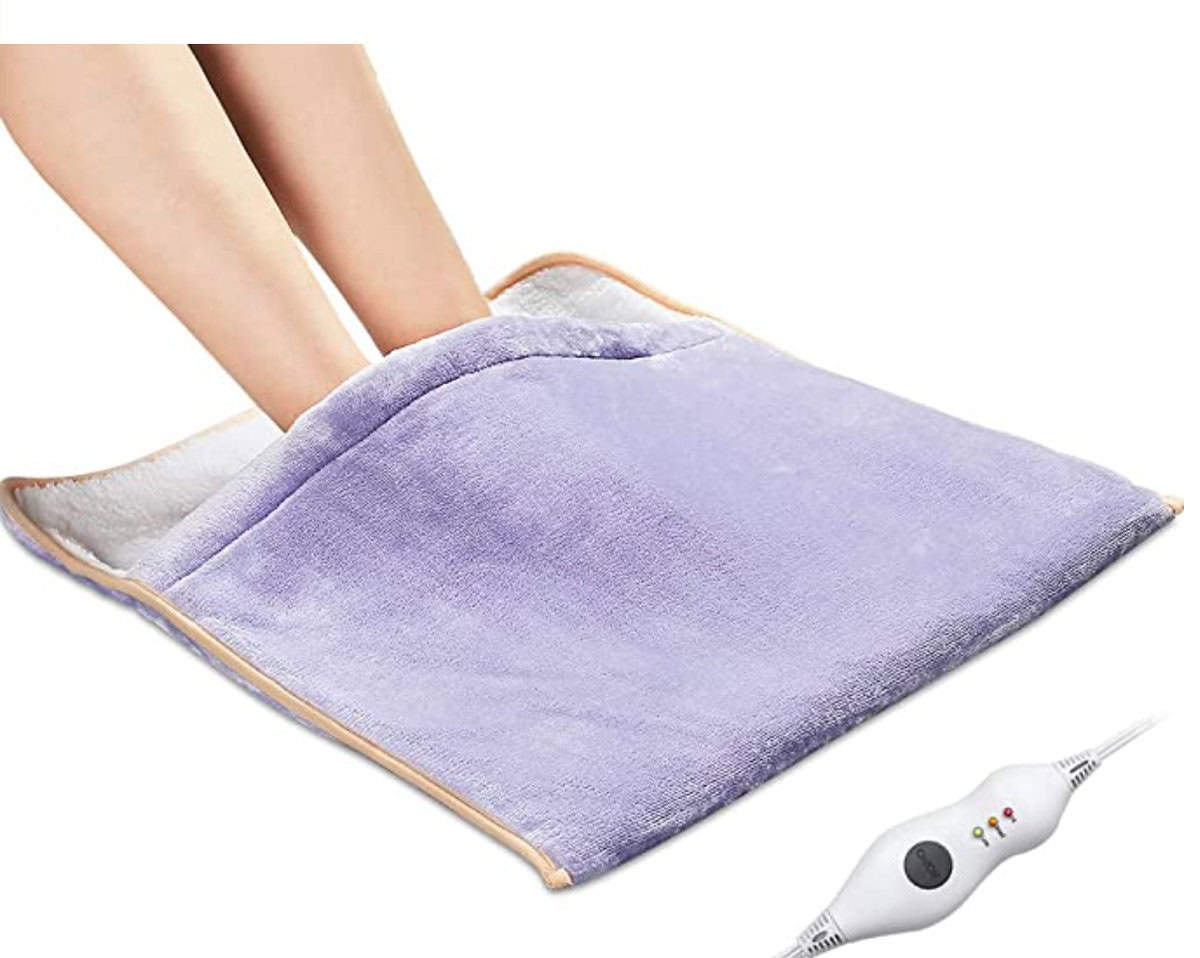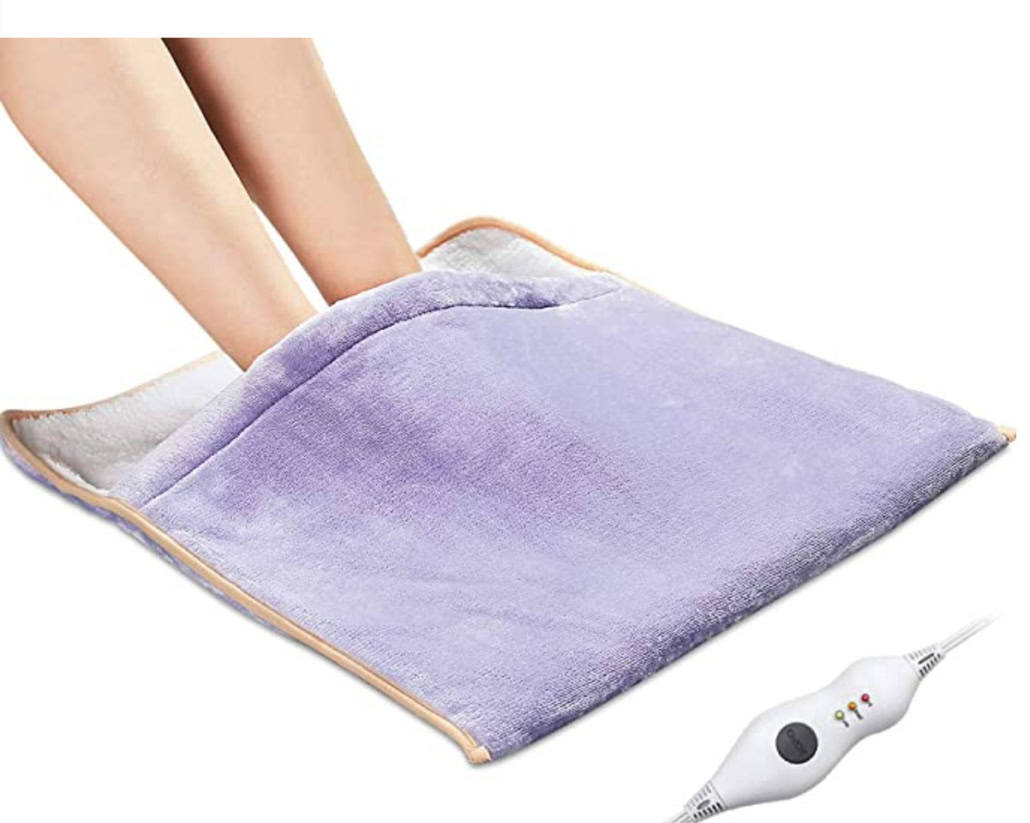 ---
Chair Hooks – Pretty handy to have in the car!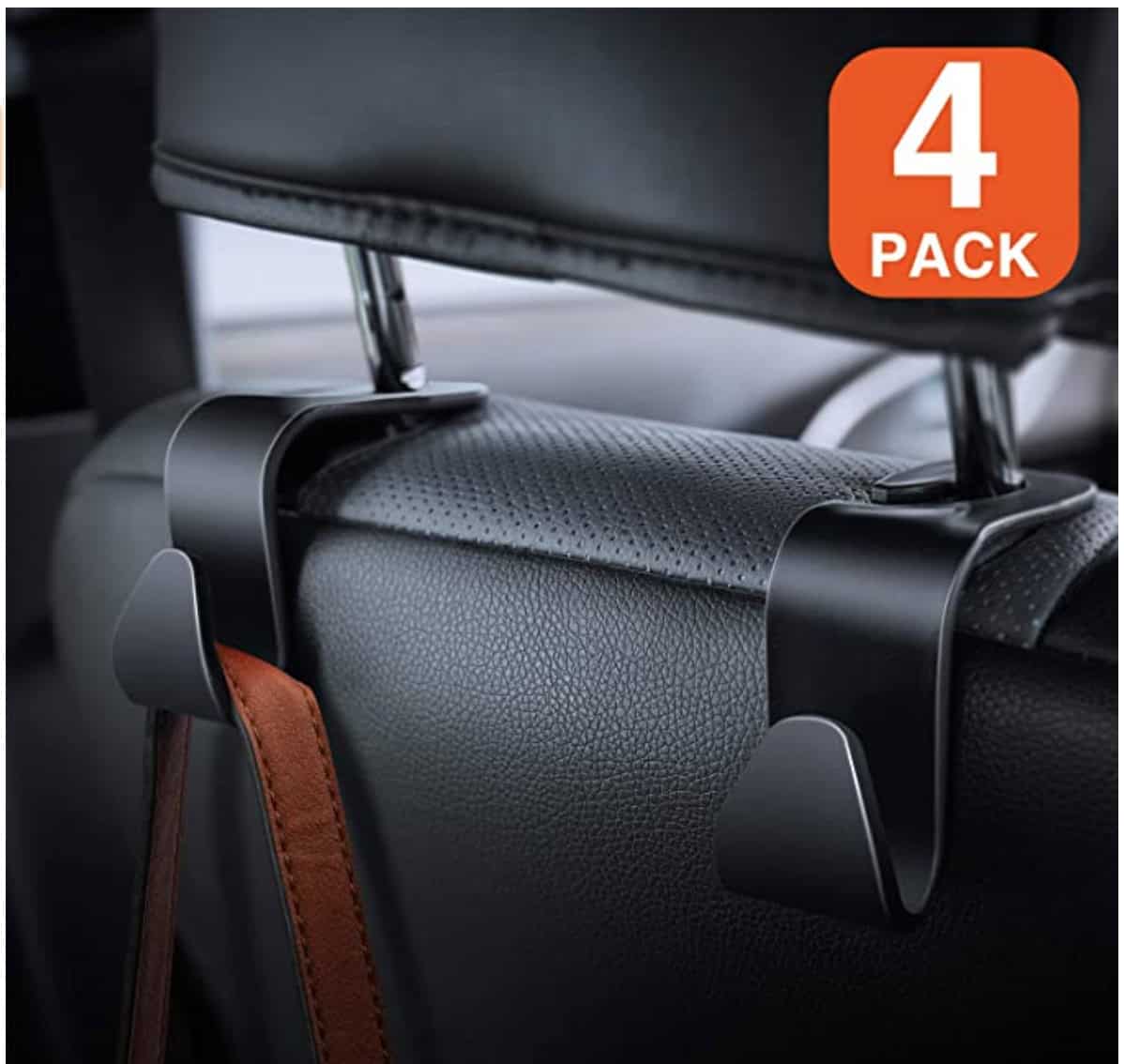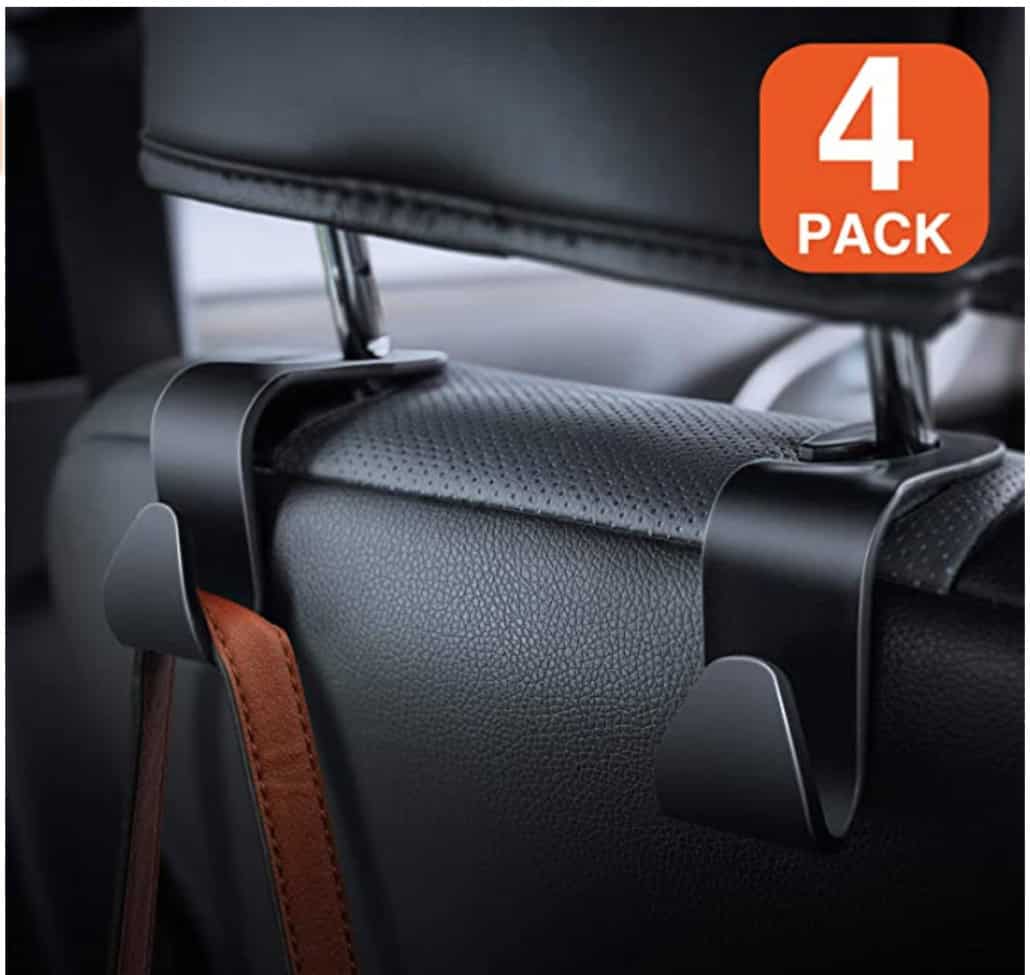 ---
Battery Operated Leaf Blower – my parents SWEAR by this leaf blower. They say they use it almost every day. It's so nice to not have the cords and this thing pack some power!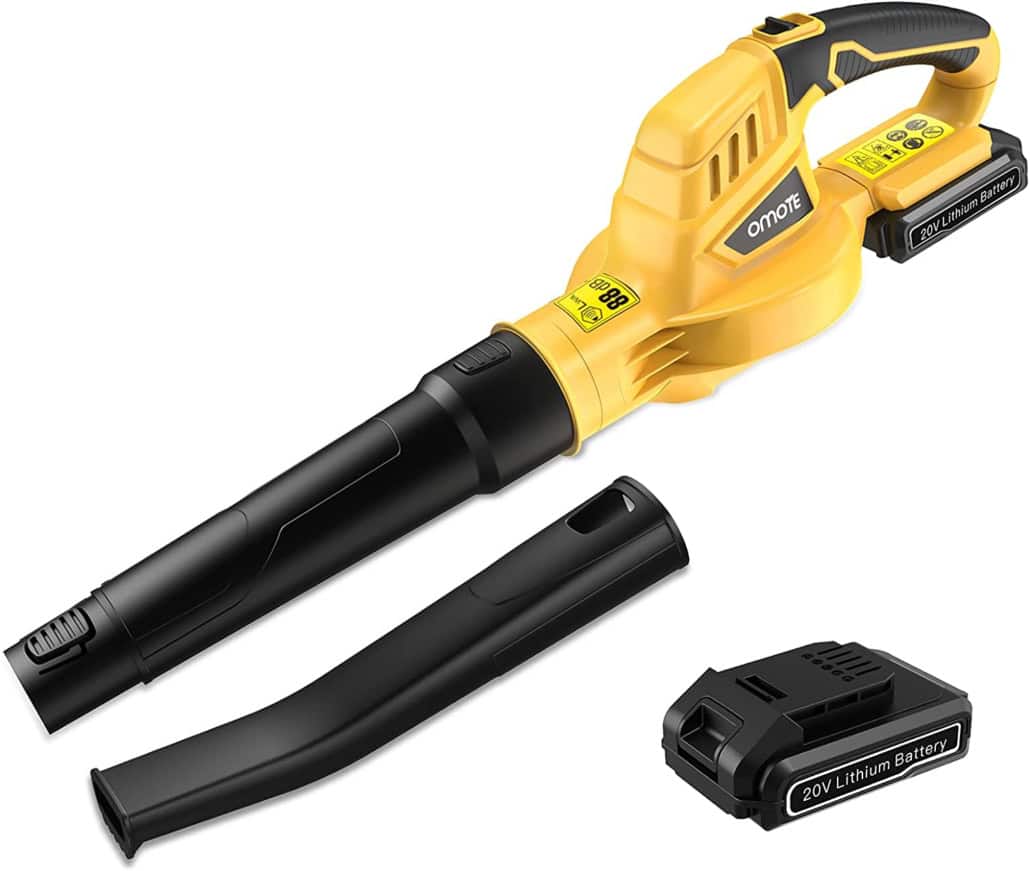 ---
Souper Cubes – These are a great way to store and save meals for 1-2 people. They easily stackable, and the silicone makes it easy to pop out small portions of food to eat! I'd recommend getting the 1 cup or 2 cup portion. You can freeze soups, shredded meats, and so much more SO easily!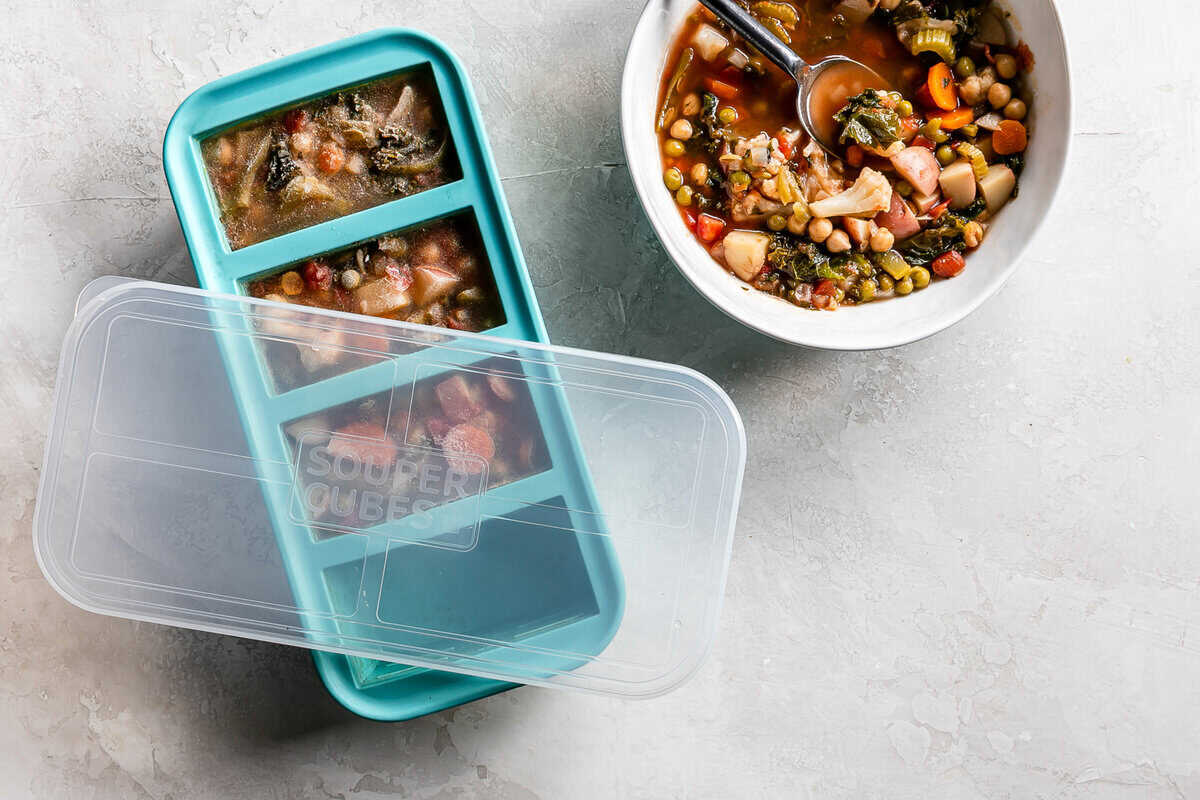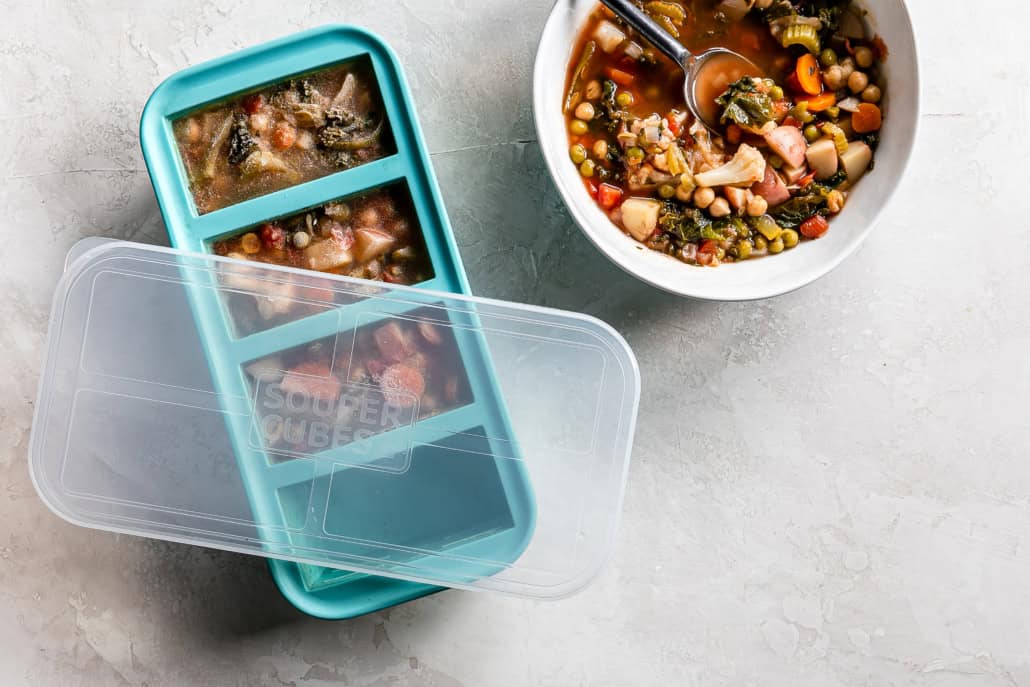 ---
Customized Home Ornament – I think this is such a neat idea for a gift! These ornaments are hand painted on wood and have great reviews.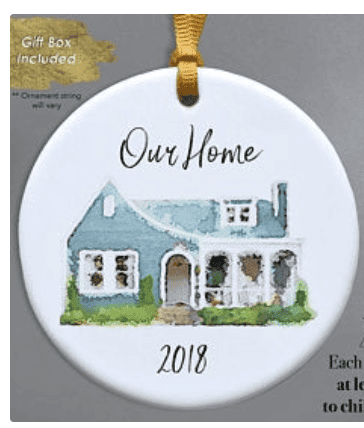 ---
Bird Feeder – Rachel's family has this exact one and they love it!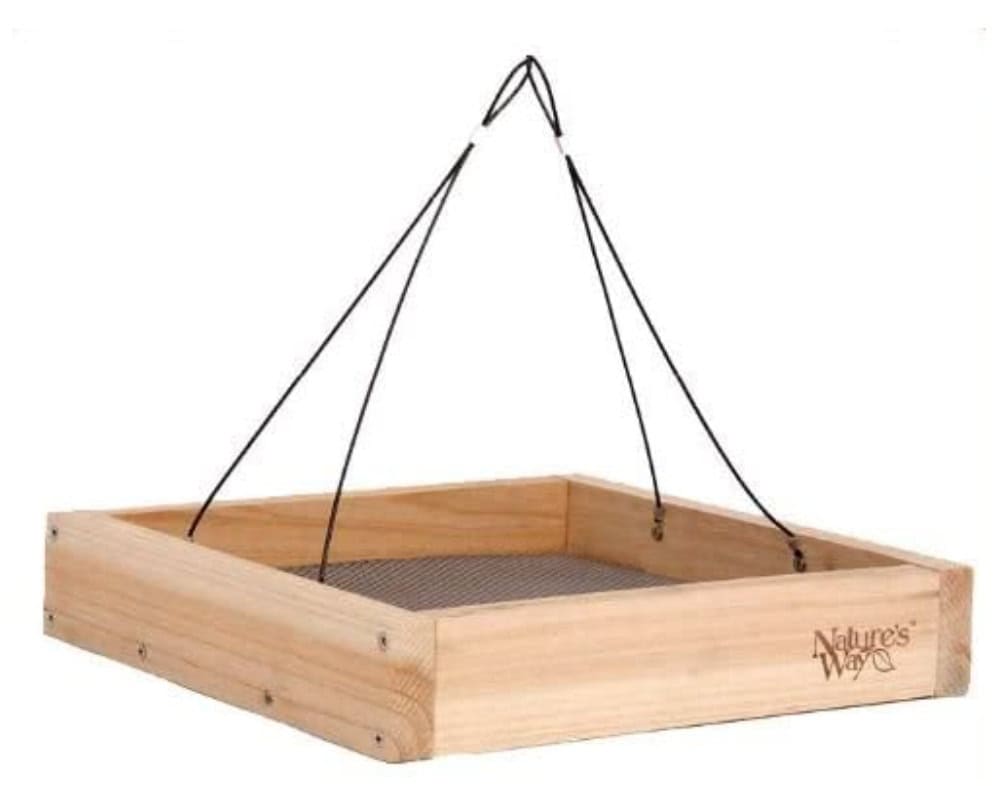 ---
Whirly Pop Stovetop Machine with a bag of local popcorn – A few of our readers, one of whom is a grandparent herself, recommended this idea. Joyce said, "It is THE. BEST. GIFT. EVER. and we have become popcorn snobs too! Love, love, love it." Holli said she gifts a new local or artisan popcorn each year to the person she originally gave it to. The one I linked to is the original Whirly Pop brand and has a lifetime warranty, unlike others on Amazon.
---
Ring Doorbell – Easy to install and set up! Grandparents will love the security and safety that comes with having a video doorbell. I have this exact one and love it.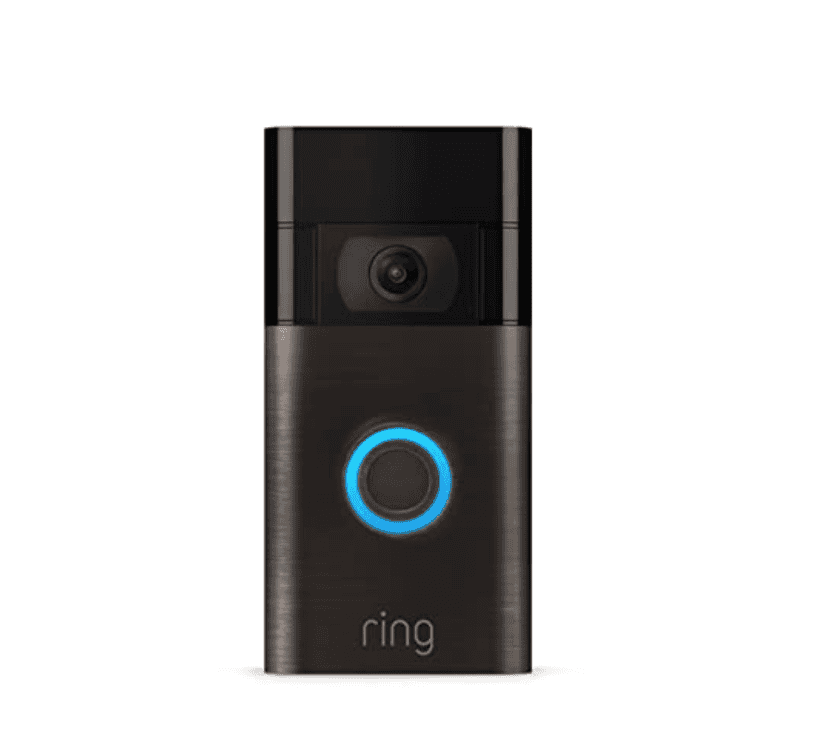 ---
Robot Vacuum Cleaner – WORTH. EVERY. PENNY. You know these are. You know what they do. Now get one for your parents!!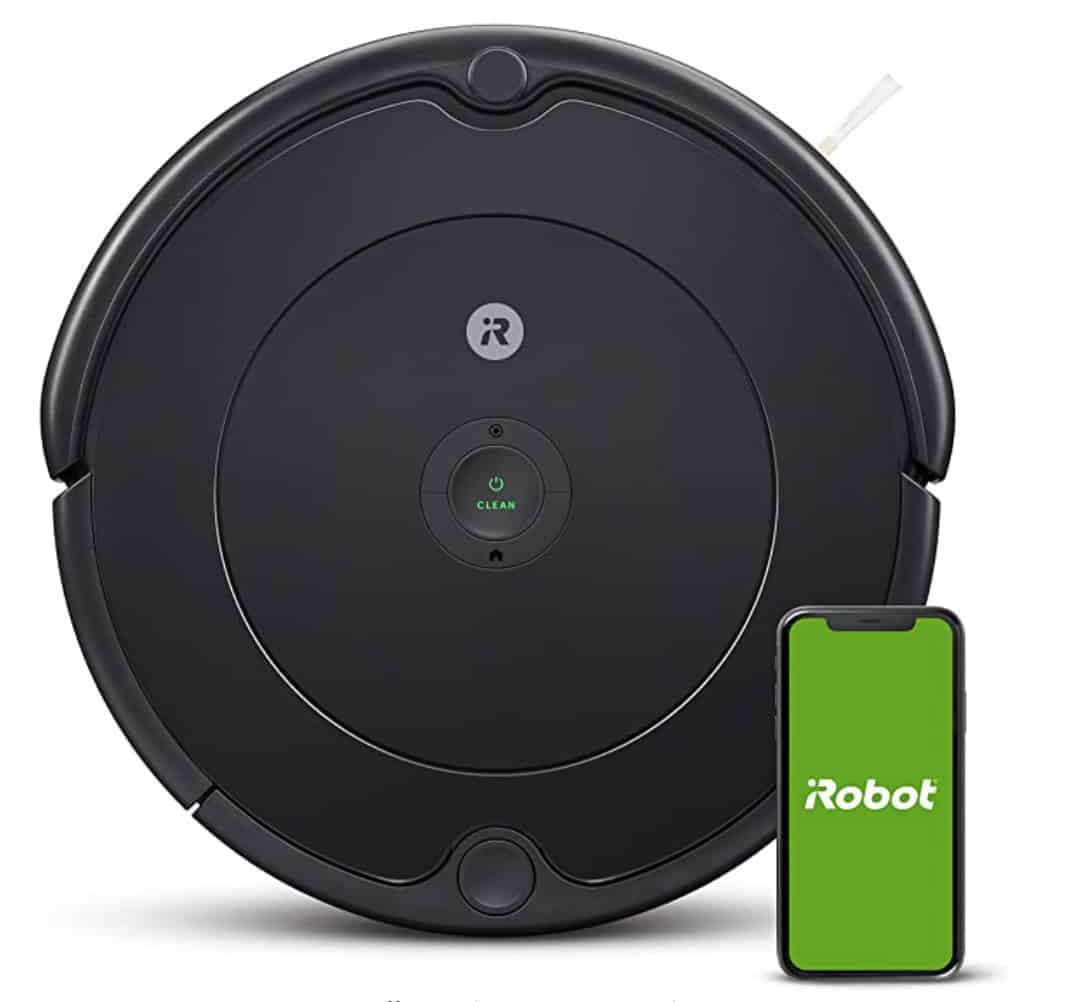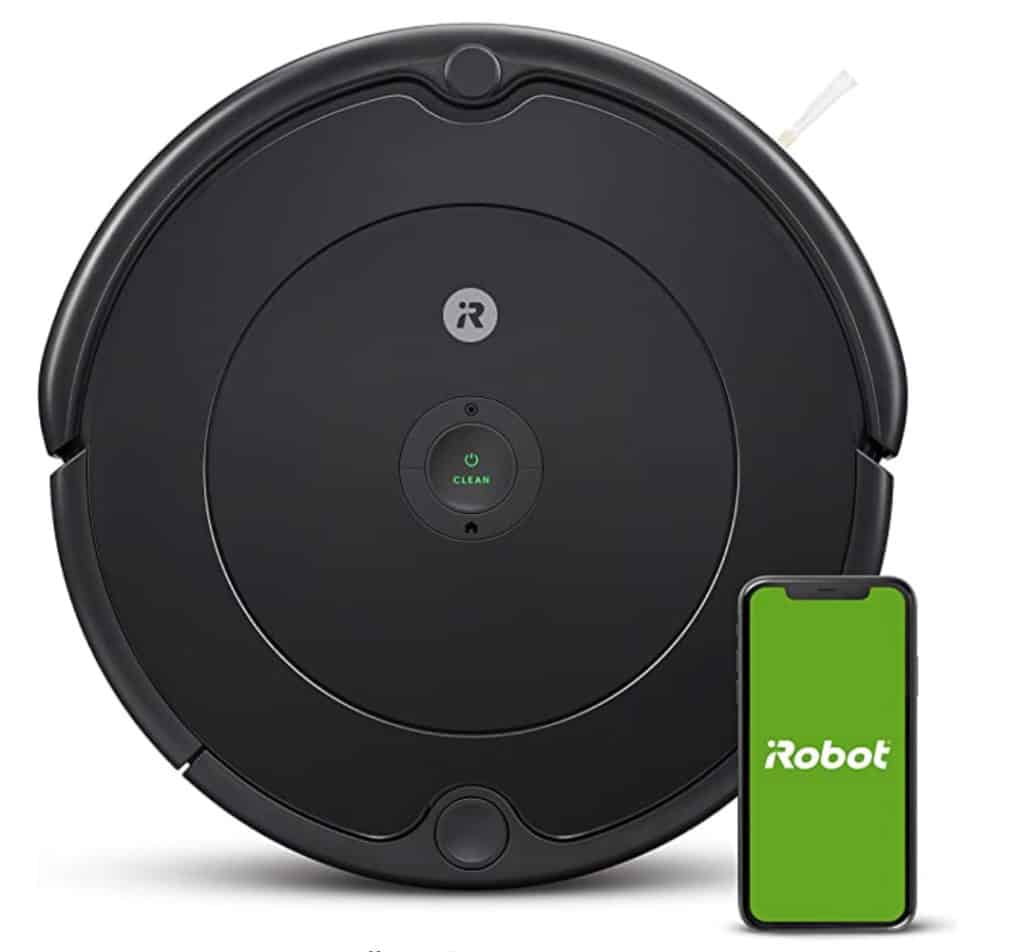 ---
Fischer Space Pens – These are no ordinary pens. My friend, Sarah from Highland House Living, told me, "They write on anything and upside down! Which sounds silly at first, but ended up being super wildly helpful if something gets wet/oily/dusty or so on. My husband carries his every day, always!"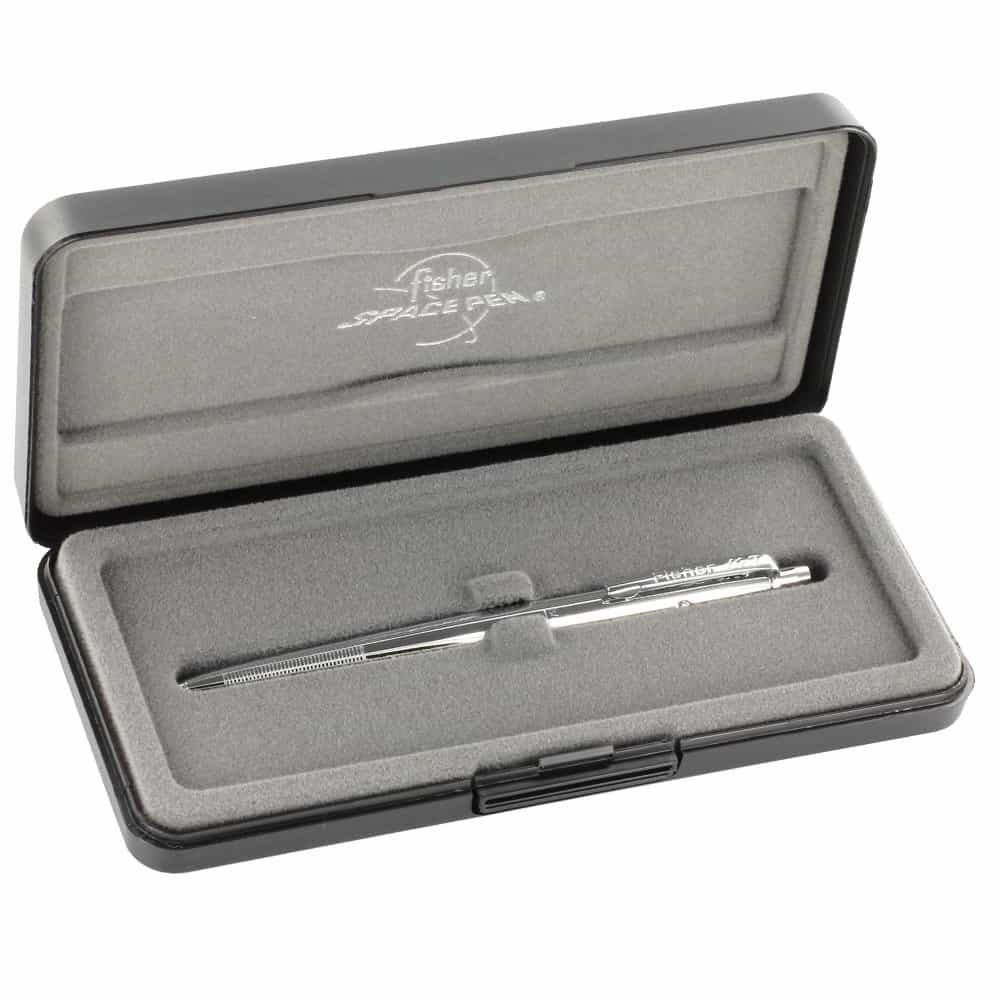 ---
His and Hers Yeti Travel Ramblers – I got my mom a mug similar to this one, and she loves it! Grab one of the best insulated travel mugs on the market for each grandparent so they can their drinks warm or cold for hours and hours. Dishwasher safe, BPA-free.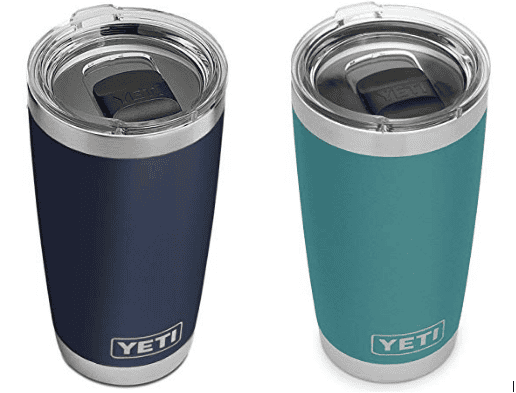 ---
Atlas Obscura: An Explorer's Guide to the World's Hidden Wonders – The grandparent who loves to travel won't be able to put down this intriguing bestselling travel book. Talented writer and friend, Sarah Bohl of The Civilian Newletter, says that this book "is VERY comprehensive, quirky, and well-done for any travel lover or person that is curious of little known facts about the world!" With its compelling descriptions, hundreds of photographs, surprising charts, maps for every region of the world, and new city guides, it is a book you can open anywhere and be transported.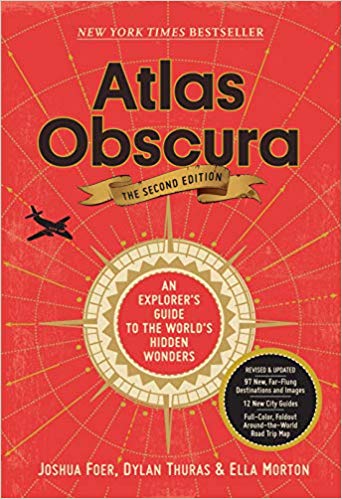 ---
Pique Tea Set – We have both been Pique Tea drinkers for a while. This is a tasty, convenient, and super healthy gift for a grandparent or anyone else who enjoys creature comforts. The packaging is crisp, clean, and beautiful for a gift, as well. Or buy a single packs here. My personal favorite flavors are Passion Fruit, English Breakfast, and Mint Green. You can read our full review here.

---
Winc – Once a month, 3 bottles of wine are curated to your taste and delivered to your doorstep. I love gifts that keep on giving through the year! $22 off your first order. Cancel anytime.
---
Humming Bird Feeder – This recommendation came straight from a professional grandparent (my mom.) Because, birds.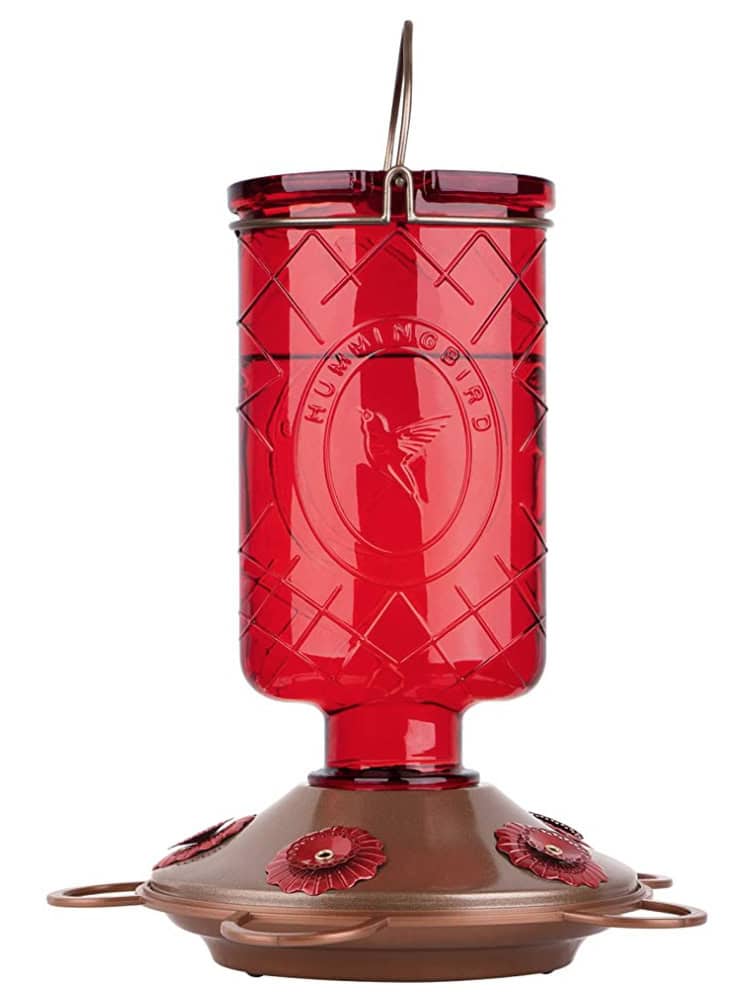 ---
Photo Calendar – I have gotten these for grandparents almost every year. They are a gift that keeps on giving through out the year!!
I am loving the designs from Minted this year.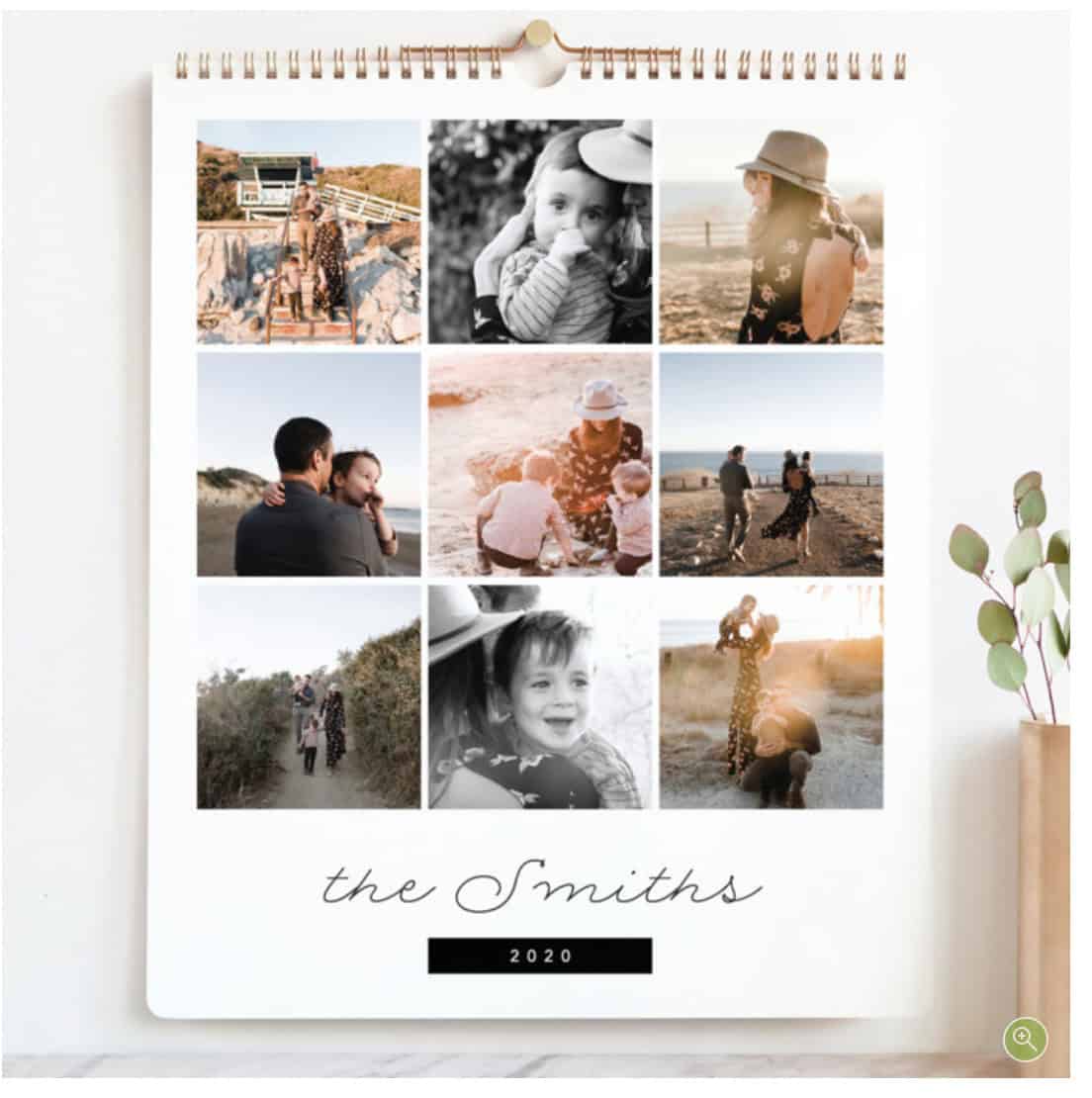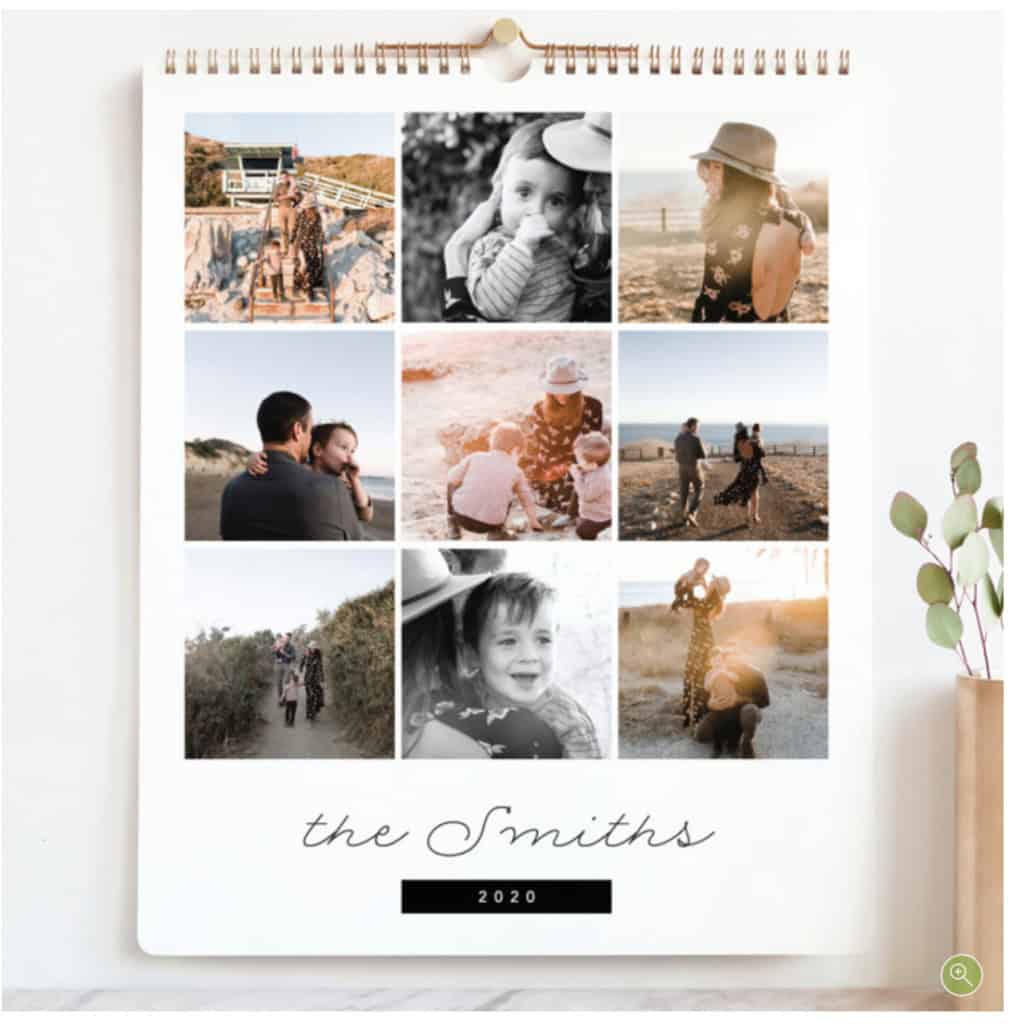 ---
More Ideas:
Make a personalized calendar with pictures of your family.
Frame one of your favorite memories with them.
Tickets to a local concert or play.
Local art or specialty foods, like jams, honey, etc.
Shameless plug for our newest cookbook, From Freezer to Cooker. Every recipe works in both the slow cooker and Instant Pot!
Disclaimer: Some of the links in this post are sponsored and/or affiliate links. We are a participant in the Amazon Services LLC Associates Program, a means for us to earn fees by linking to Amazon.com and affiliated sites. Here's our full disclosure.
Note: If you bookmark any of these ideas for later, we'd be so thankful if you came back to this page and go through our link when you are ready to purchase. We only get credit if you make a purchase through our link. We appreciate your support SO much!