Pssst… We are continually adding to these guides! Be sure to scroll to the bottom to see recommendations that aren't in the image!
As a mom, I could spout off a list of gift ideas for everyone in my family. However, when someone asks me what I want, I draw a blank! Relate? I've also learned that if I don't provide some ideas, I end up with…well…hmmm…It's the thought that counts, right?!
Fear not, dear mama. We have rounded up some wonderful gift ideas with YOU in mind. Bookmark this page and pass it on to any gift givers seeking out ideas for you!
Make sure to hop over and browse around our other 2020 Holiday Gift Guides!
*Note: If you bookmark any of these ideas for later, we'd be so thankful if you came back to this page and go through our link when you are ready to purchase. We only get credit if you make a purchase through our link. We appreciate your support SO much!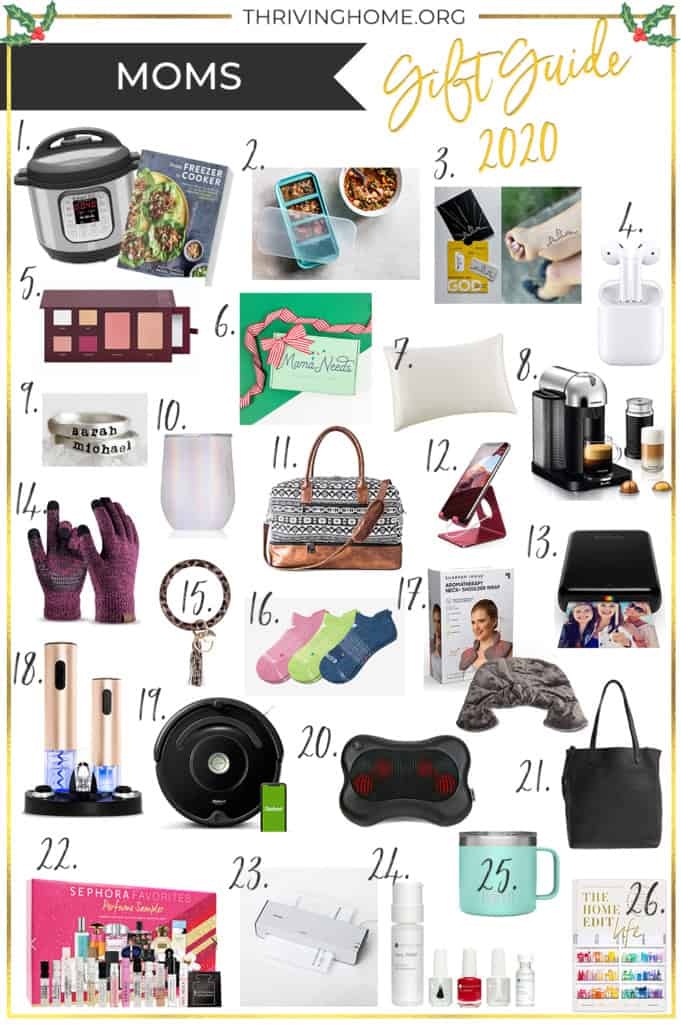 We are a participant in the Amazon Services LLC Associates Program, an affiliate advertising program designed to provide a means for us to earn fees by linking to Amazon.com and affiliated sites. Read our full disclosure policy here.
1. Instant Pot & From Freezer to Cooker – An Instant Pot is a great idea but there is a learning curve. A great idea is to pair it with our newest cookbook, From Freezer to Cooker. Not only is this cookbook BEAUTIFUL, but it's also very practical and useful. Every recipe is freezer friendly and can be made in the slow cooker or the Instant Pot. It really is a perfect gift for moms!
While both of our cookbooks are at any major retailer, you can buy autographed copies directly from us too! This would be an original, thoughtful gift idea for any mom!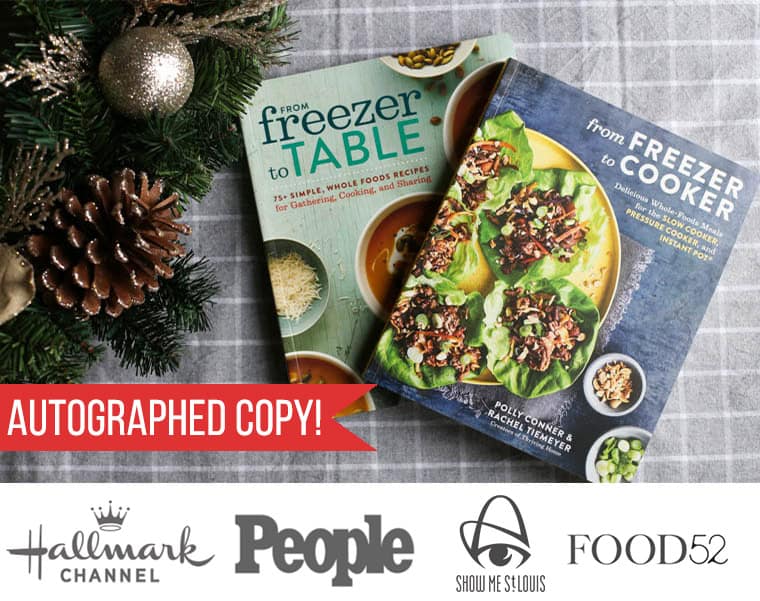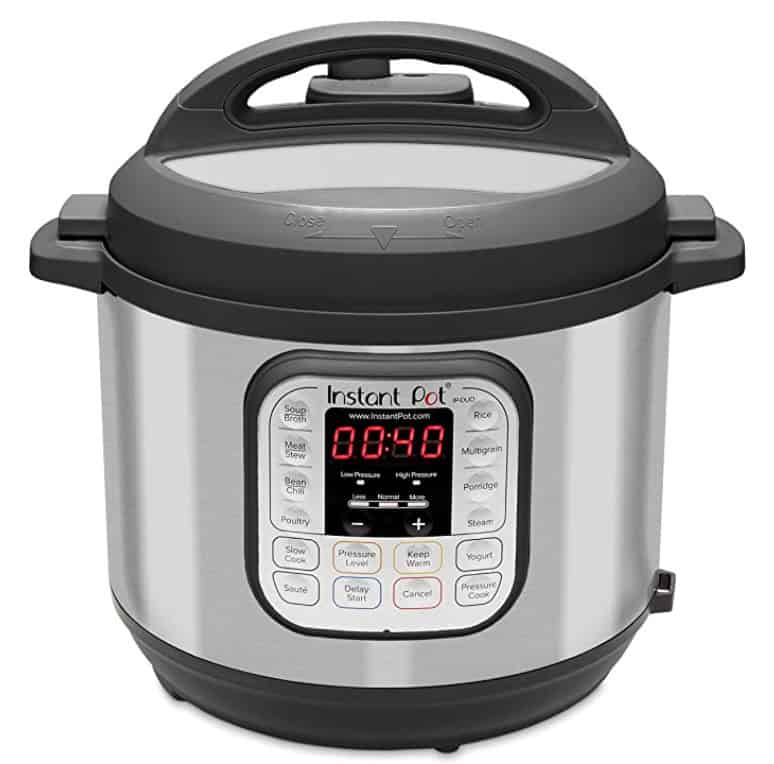 ---
2. Souper Cubes – USE thrivinghome10 WHEN YOU CHECK OUT FOR 10% OFF!
I love love love these! They are great for meal prepping and freezing food in. I love that the stack so easily, and thanks to their silicone design food slips right out. I have the 1 cup and 2 cup portions and use them ALL THE TIME. I freeze soups, broth, leftovers, shredded meat, taco meat, and so much more in these. Many of our Freezer Meals for 1-2 People would be perfect for Souper Cubes. Next on my list to get is the 1/2 cup portions to freeze things like homemade pesto, salsa, and other sauces. They'd also be great for baby food!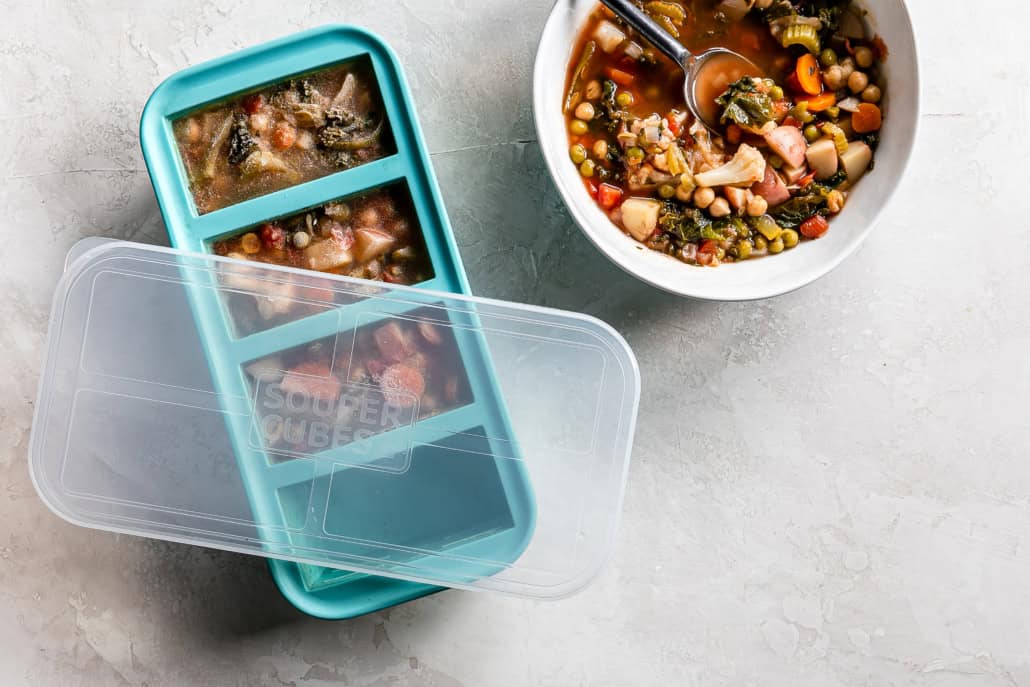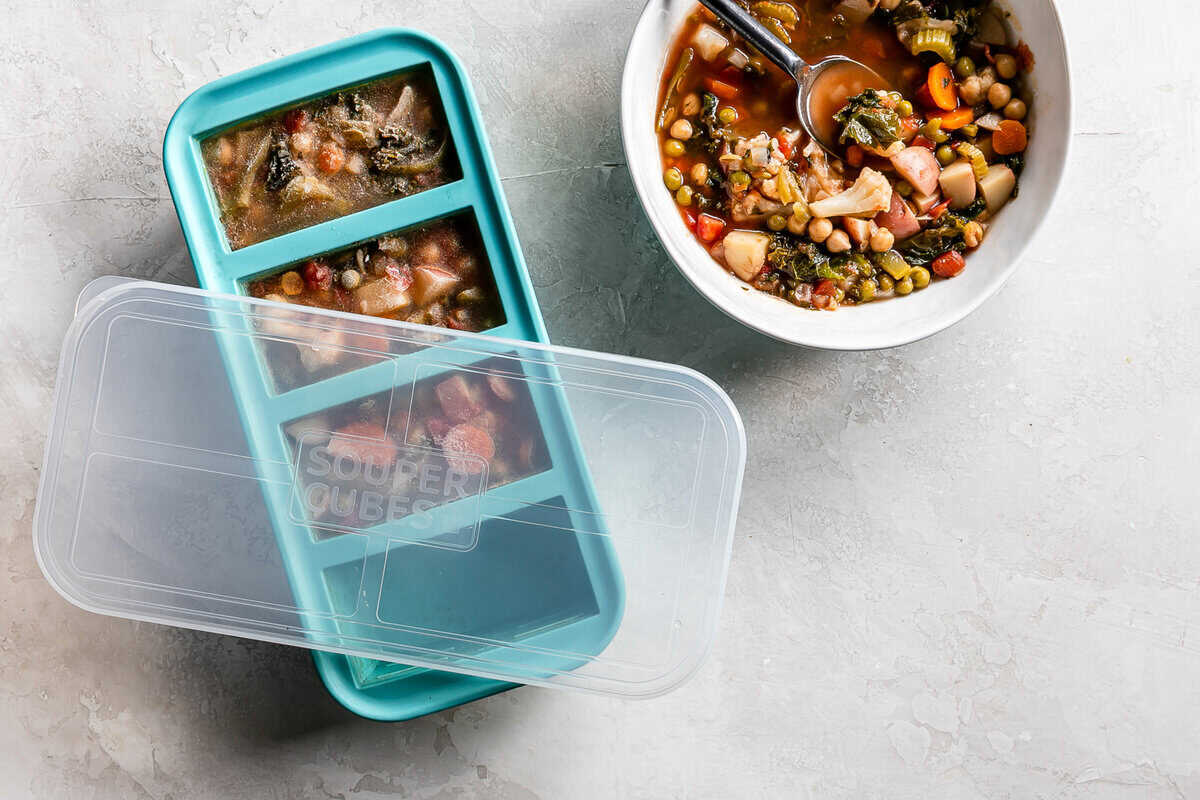 ---
3. Dwell Membership – I am giddy about this idea as a gift. It's one that gives all year long and is so meaningful. At the beginning of each month, you will receive a package equipping you to memorize the verse of the month. Here's what you'll get:
3 temporary tattoos
key card with verse
4 x 5.5 print
Each letter in the design represents the first letter of each word in the verse, helping you recall the verse every time you see the design. How cool is that! You can choose a 3 month, 6 month, or 12 month membership.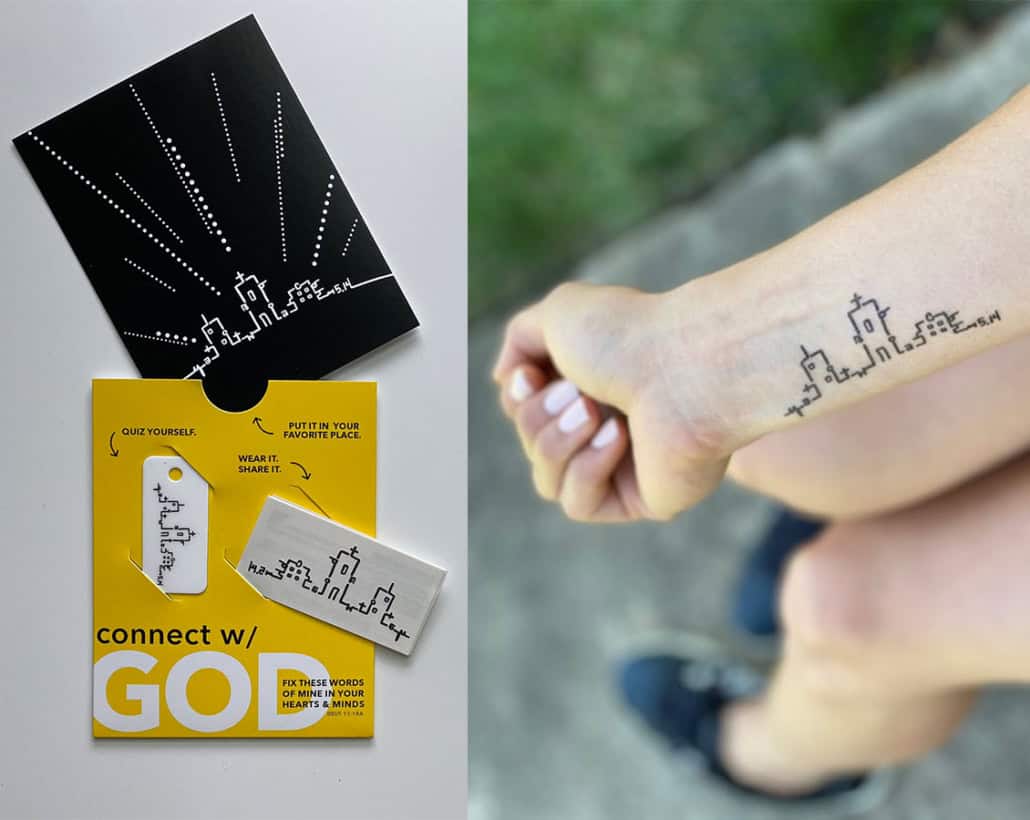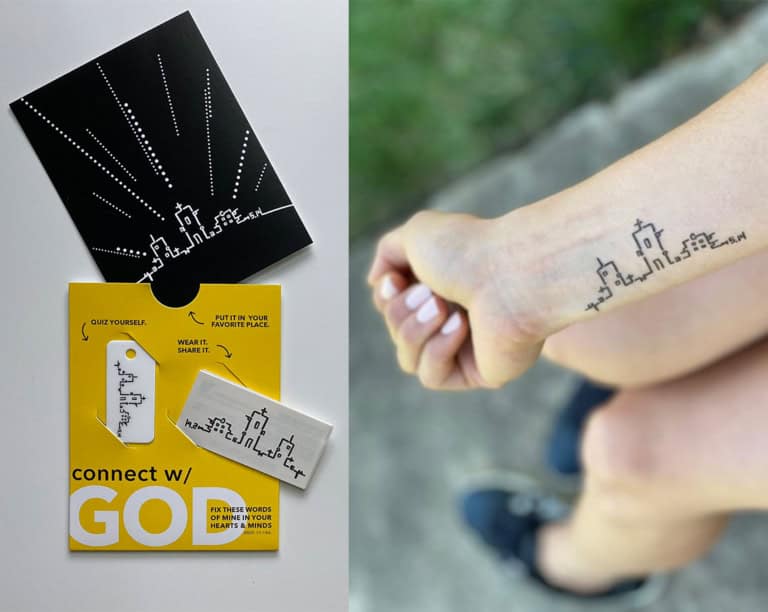 ---
4. Air Pods – These make listening to podcasts & audiobooks a breeze! I also love not having to mess with cords while I walk. A little pricey but worth the money!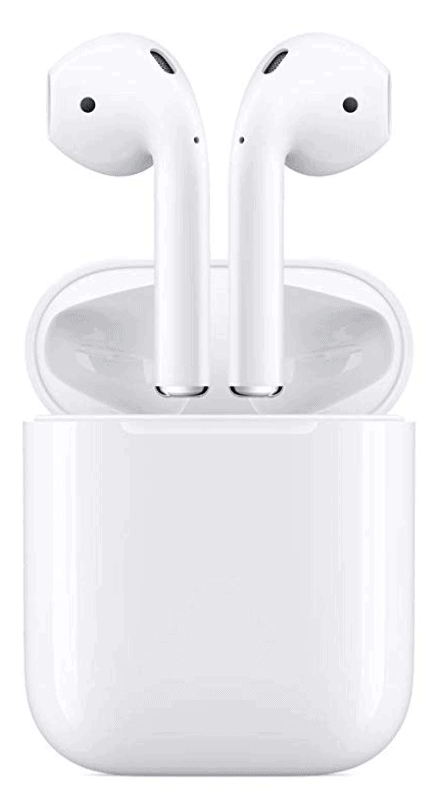 ---
5. Golden Hour All-in-One Palette – Quality makeup is worth every penny. I especially love when something has more than one use like this Beauty Counter palette.
The best light is easy to find, day or night, with this endlessly versatile curation of four gleaming eyeshadows, a warm blush, an illuminating highlighter, and a built-in mirror for easy application anytime, anywhere. It's a holiday must-have for any makeup lover.
Even better? We're proud that 100% of the mica in the All-in-One Golden Hour Palette is responsibly sourced from the US. But the international mica industry needs to do better. This season, beauty counter will be donating a percentage of proceeds from this palette to support local communities in India, who are doing the on-the-ground work every day to promote the safety and human rights of those most impacted by mica mining.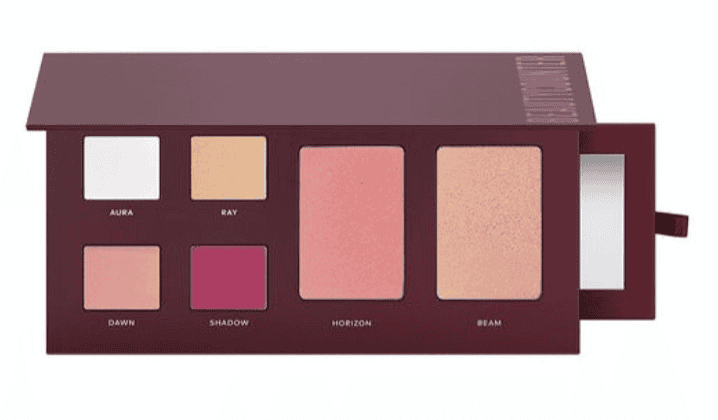 ---
6. Mama Needs Box – Mama Needs Box is a monthly self-care subscription box for Moms! Each month is themed and the box is filled with 5-6 items to help give you the tools and inspiration to practice a little self-care. The best part? it's done for you – no extra mental energy needed. Just open the box and start believing that you matter, Mama.
Starting on November 1 through 30, you will get the December box! The December box theme is "Mama Needs Some Cheer"! You can use the code CHEER at checkout for 20% off your first box!*
(PS – Looking for a good podcast? They also host a weekly show called The Mama Needs Podcast where we interview Mamas about all the things "mama needs"! Check it out!)
*Only valid for month-to-month subscriptions. No contract, cancel anytime.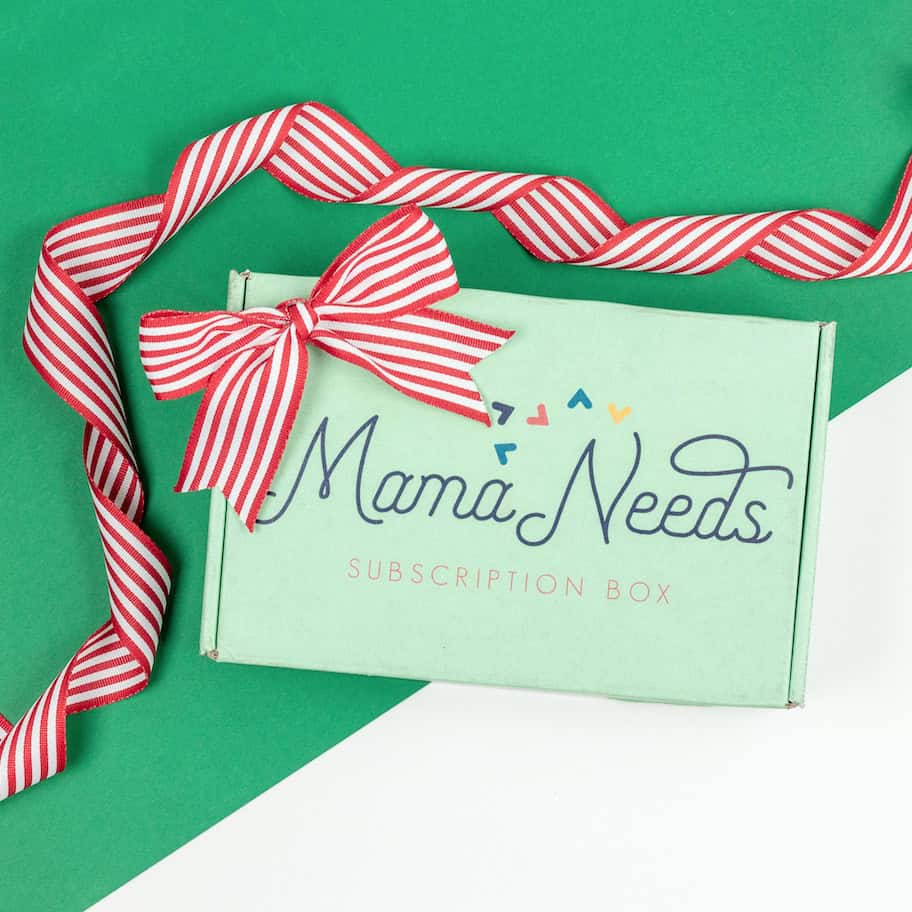 ---
7. Silk Pillowcase – Good for your hair. Good for your skin. It'd be a delight to sleep on this every night. I've heard that this pillow is amazing if you want to make this gift extra special.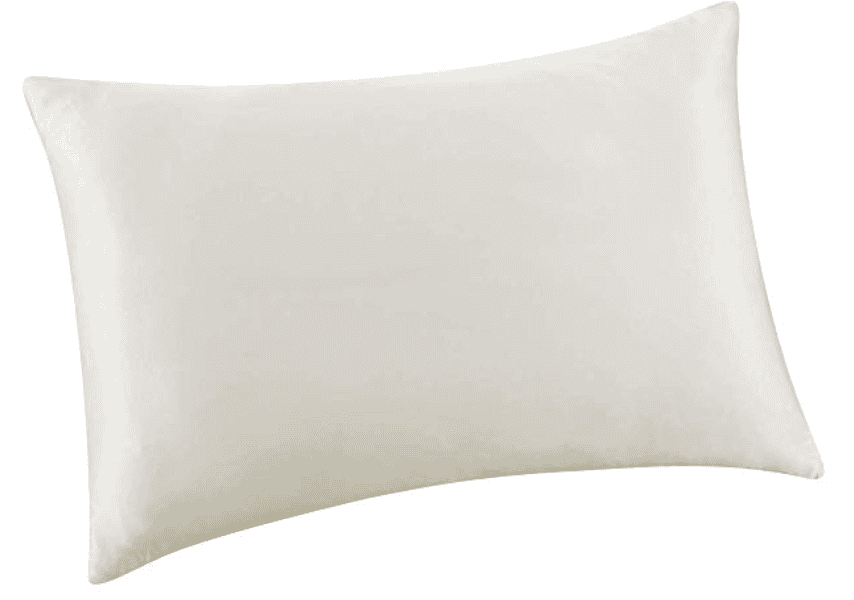 ---
8. Nespresso Vertuo Coffee and Espresso Machine – Oh man, I've been wanting one of these for a LONG time! It'd be nice to sip on a homemade cappuccino when that afternoon slump hits.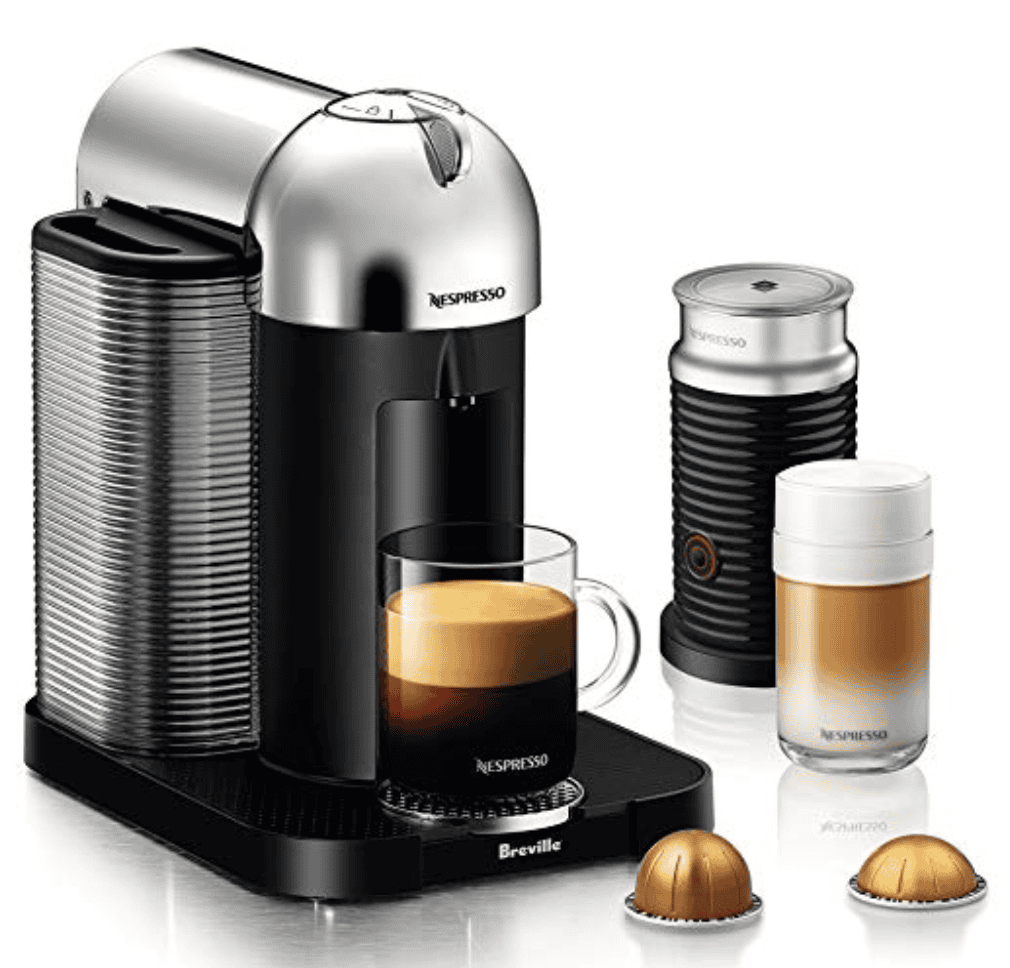 ---
9. Personalized Stacking Rings – My husband got me these a few years ago and I LOVE them. Super high quality too!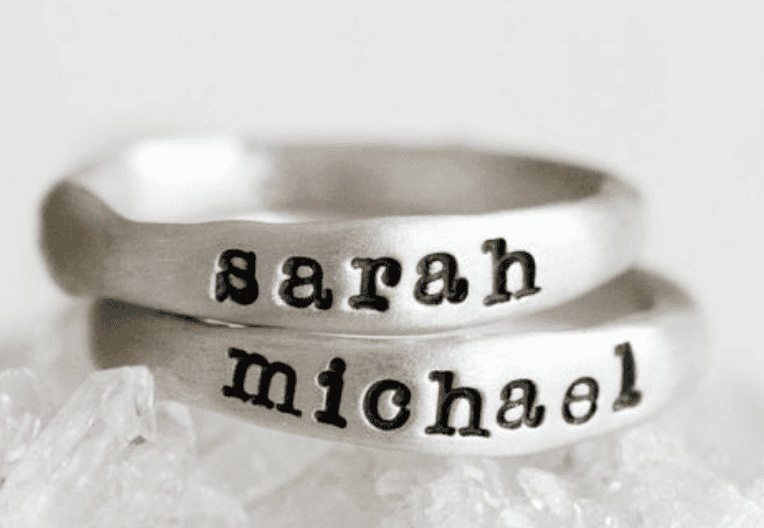 ---
10. Corkcicle – I've had mine for a year and use it way more than glass. It's insulated and stemless and perfect for white wine! These things are legit. There was still ice in mine after 12 hours!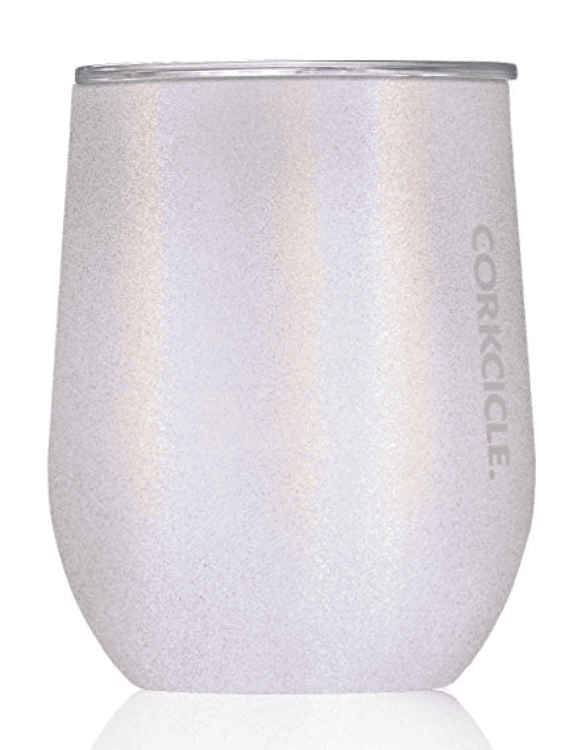 ---
11. Weekender Bag – I have this exact one! It's so cute & functional. It's also been really durable for such an amazing price point. Perfect carry-on size for traveling. Has a shoe compartment too!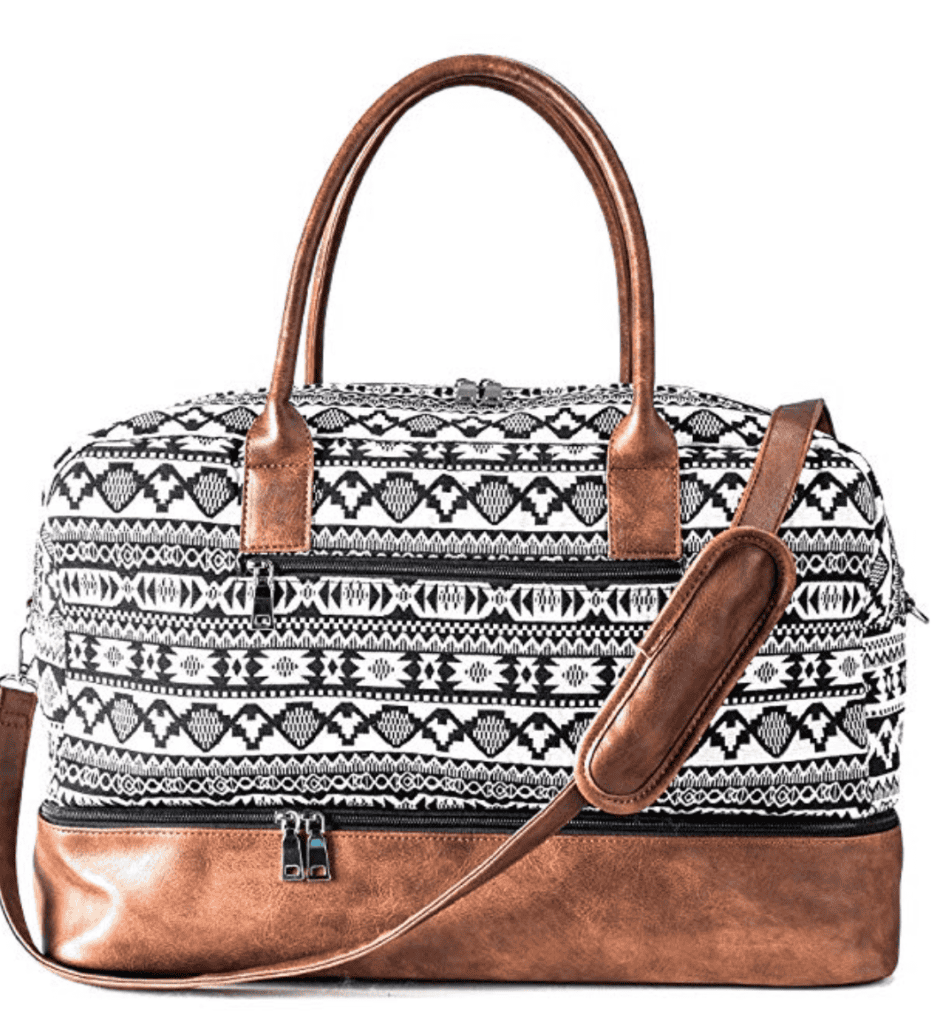 ---
12. Phone Stand – I could see myself using something like this when I'm working or cooking. Will I survive without it? Yes. But would I use it if someone gifted it to me? You bet!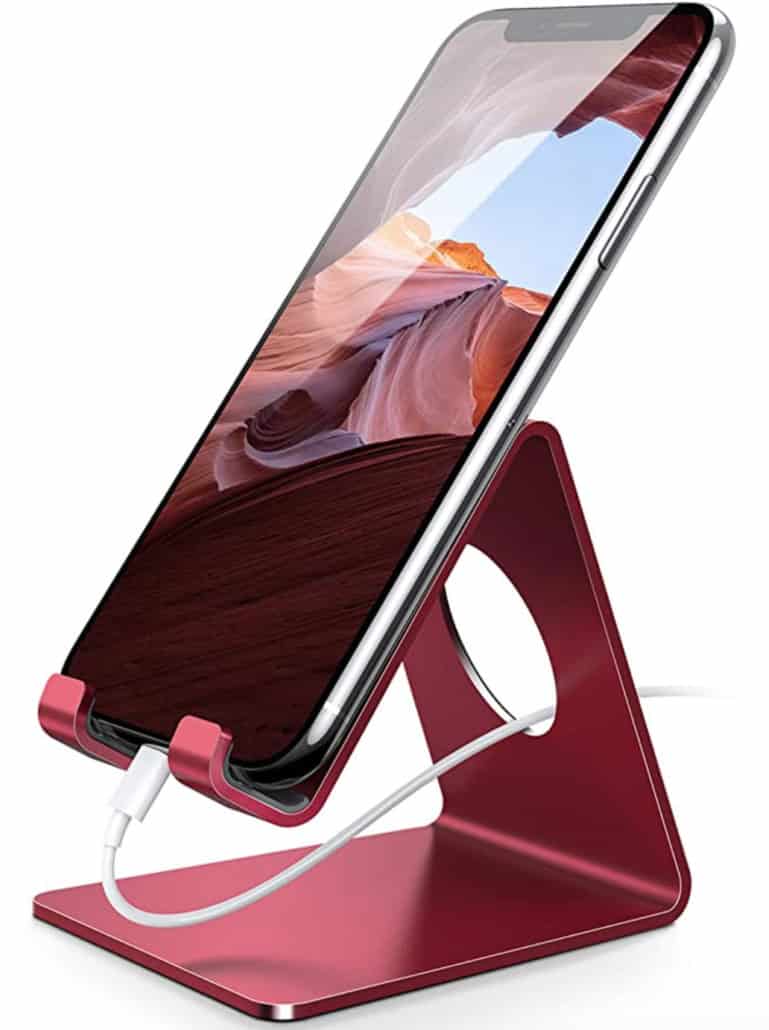 ---
13. Photo Printer – Moms have 1,000 photos on their phone but usually only a handful actually printed out. This is one idea to help get hard copies of their favorite pictures off their phone and into frames or on the fridge. No ink cartridges required!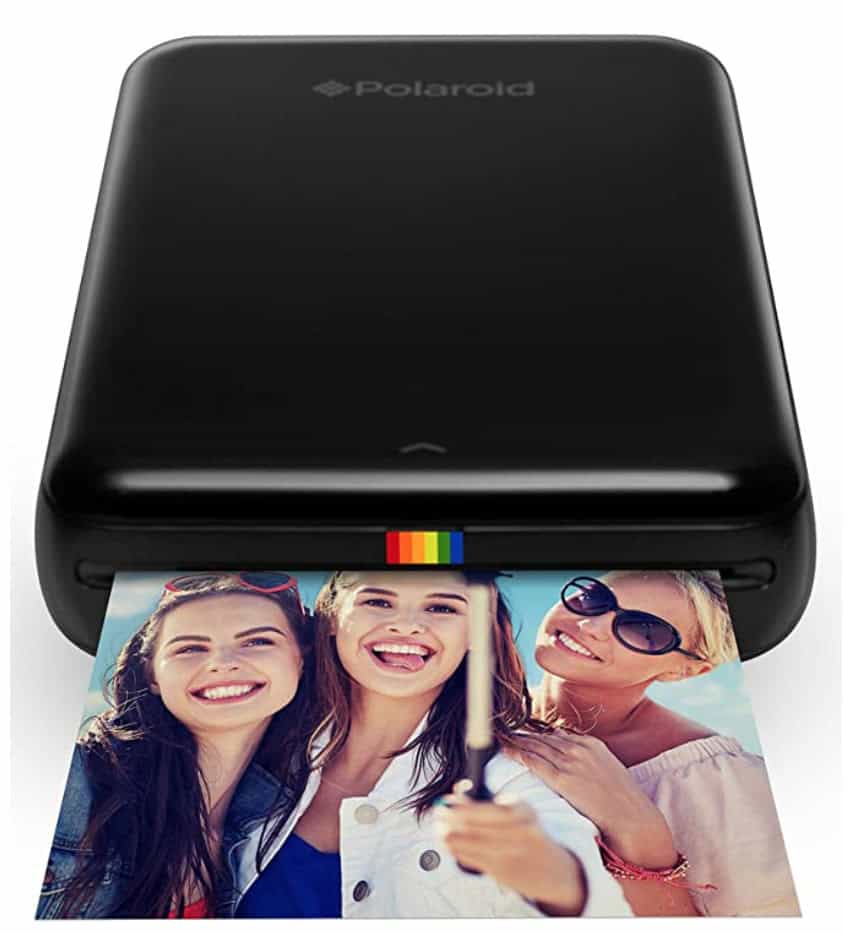 ---
14. Screen-touch Gloves – Not sure how I've made it this far in life without some touch screen gloves, but I have. If you know someone like who is still pulling from their 2005 glove stockpile, then consider helping them upgrade to some gloves that they don't have to take off to use their phone. Their chilly fingers will appreciate it!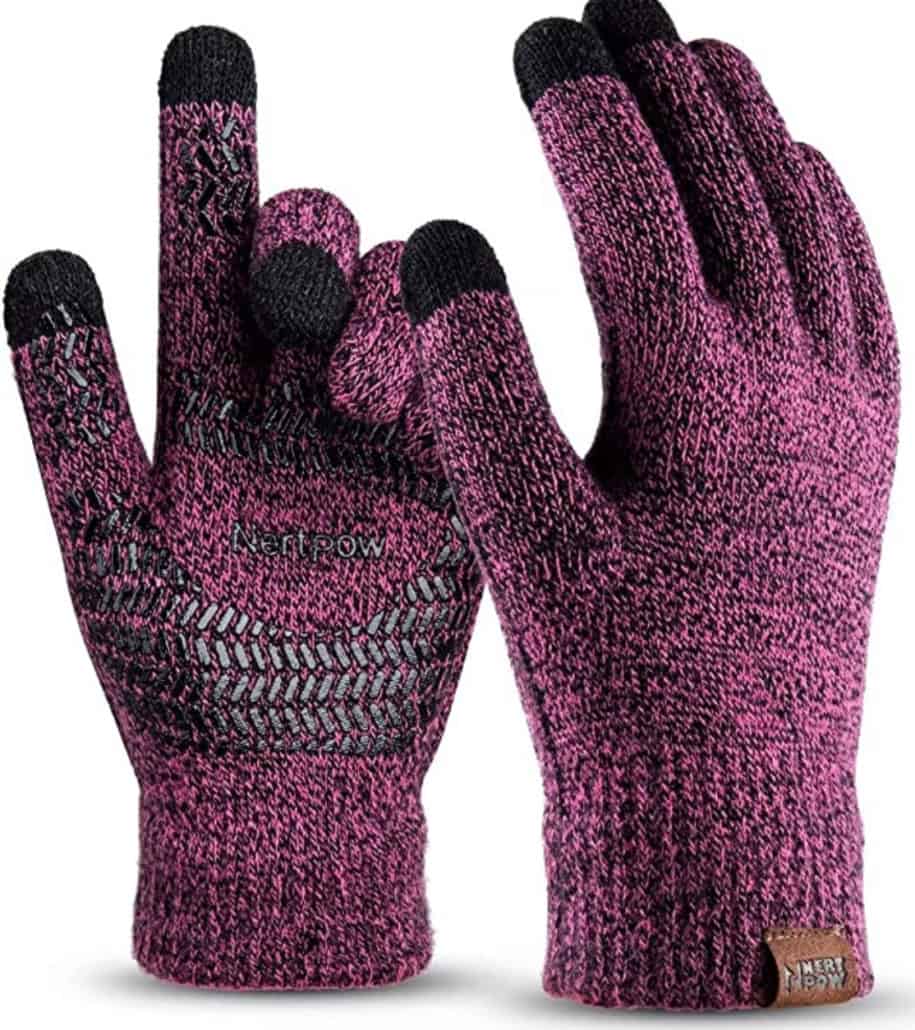 ---
15. Key Ring – My sister got me one of these last year. I didn't think I'd use it. Turns out, I was wrong. It's been super handy! It slips around your wrist and makes it easy to find your keys in your purse.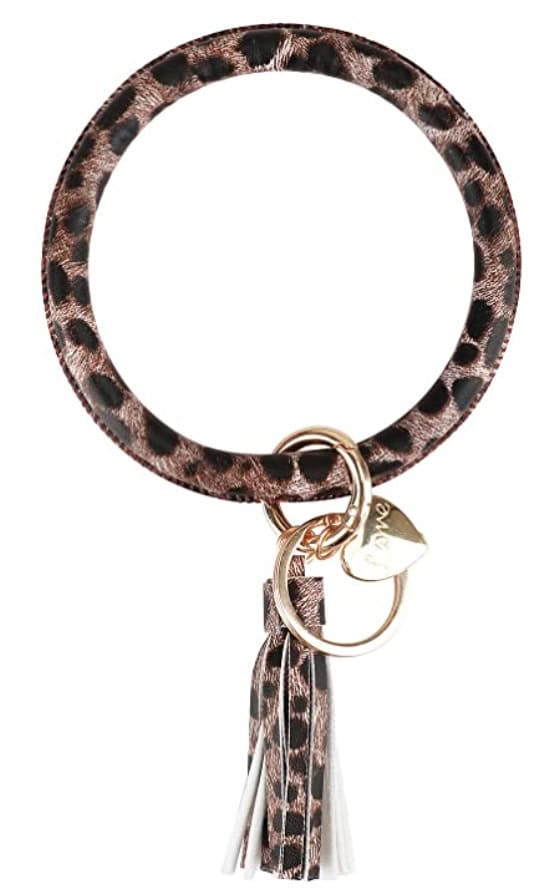 ---
16. Bombas Socks (Get 25% off using our link!) – I because a Bombas sock evangelist a few years ago and haven't looked back. After getting my husband a set of them, he too has converted to the Bobas sock camp. I don't know how to explain it but their socks are just the best. They are super high quality, fun to look at, and are a worthy investment. I mean, you wear socks EVERY day! They have all types of cuts and styles so take a peek around if this set isn't something you're interested in. Just be sure to use our link to get your discount!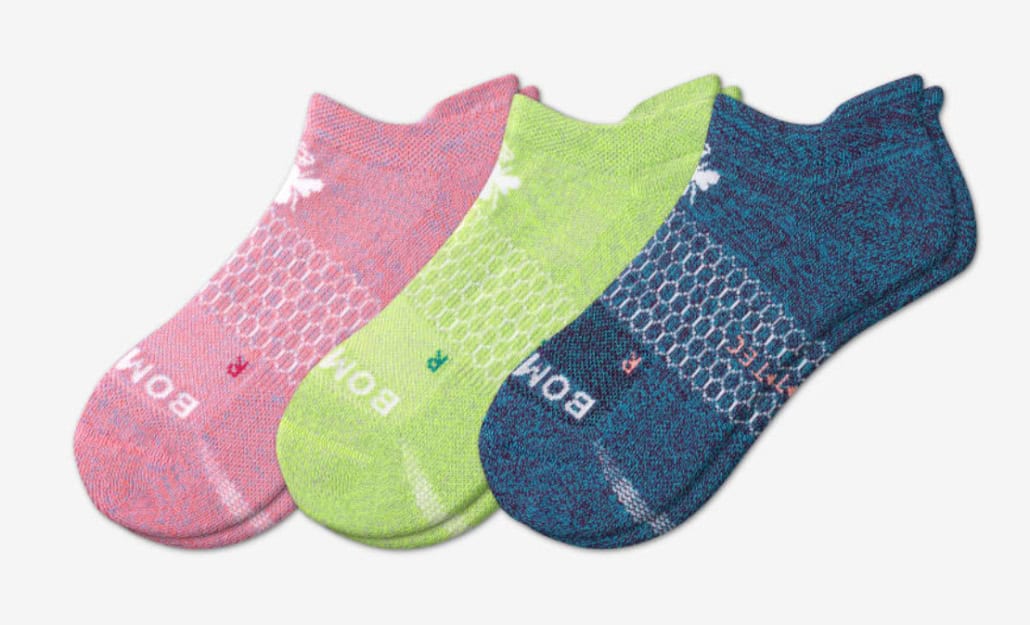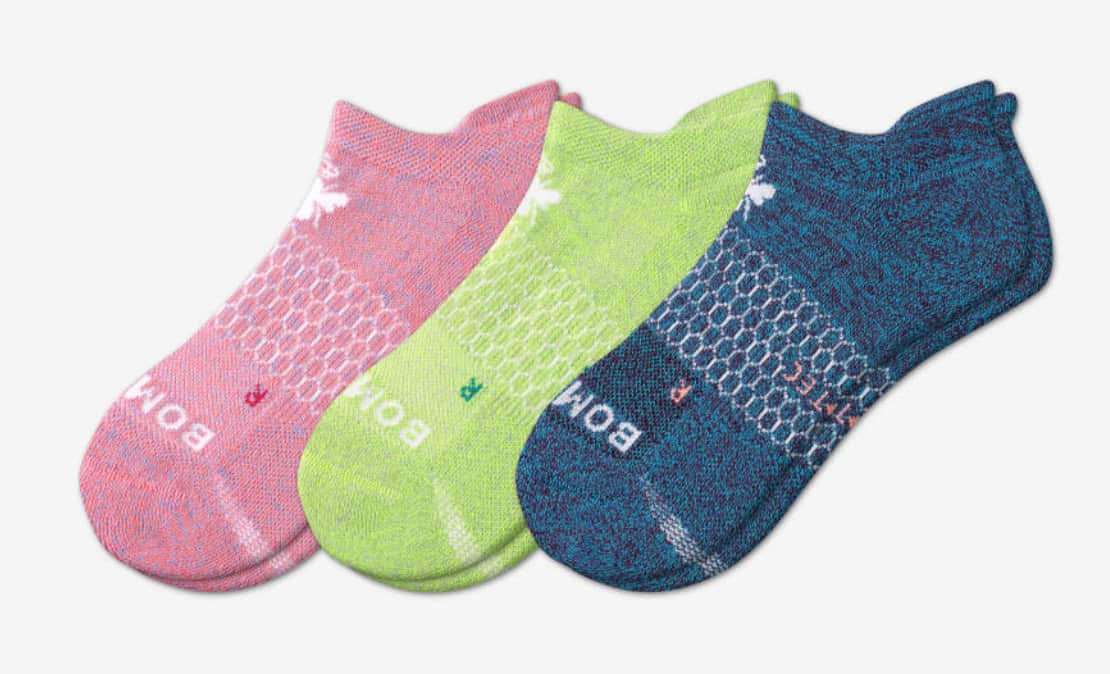 ---
17. Neck & Shoulder Wrap – I think this is a GREAT gift. It's so soft and comforting. Warm it up and let it nurture those tight shoulders and neck muscles.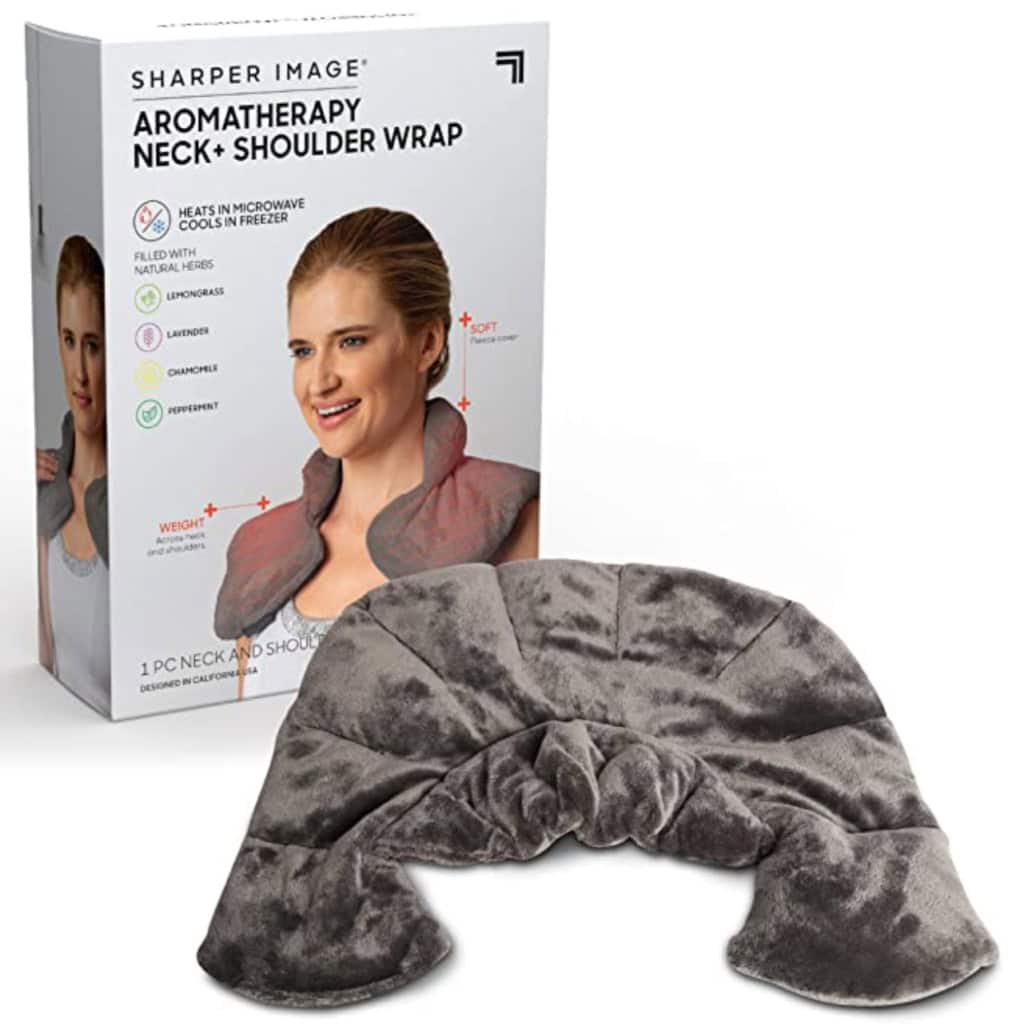 ---
18. Electric Wine Opener – My parents have one of these and it's pretty useful! On my list this year!
Effortless wine cork removal is performed automatically with the touch of a button, and the extractor never leaves a wine cork stuck or broken
2-IN-1 AERATOR AND POURER: Helps air filter through to wine faster, oxidizing it for the best flavor and aroma while letting you decant and pour in a single step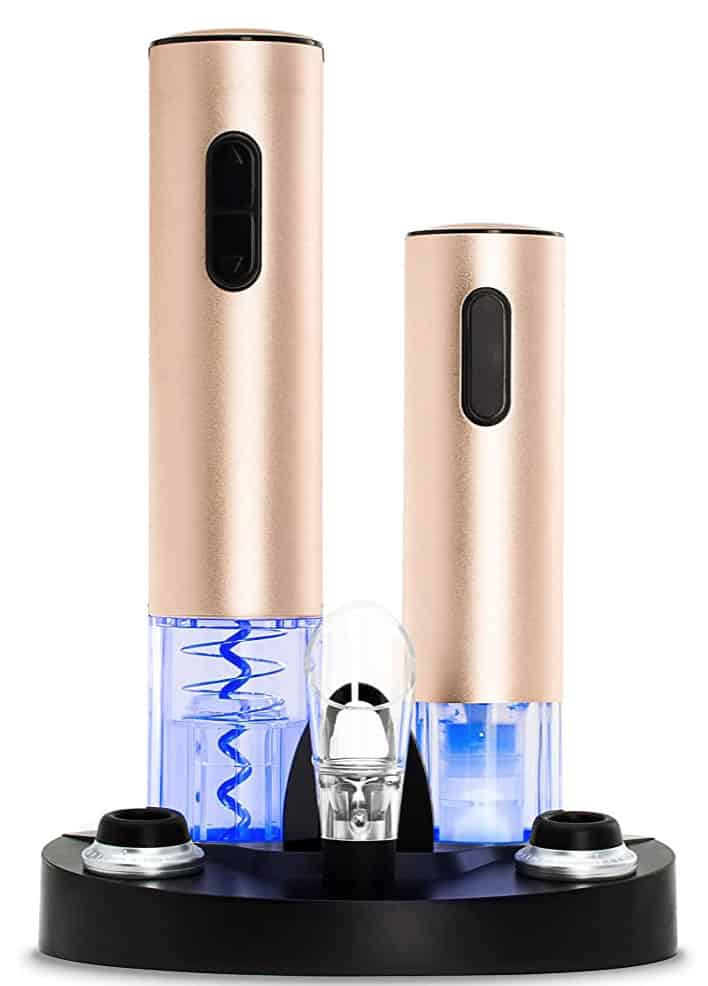 ---
19. Roomba – WORTH. EVERY. PENNY. We've had a Roomba for over 3 years now and it's still going strong! It's seriously amazing. This model has Wi-Fi Connectivity, works with Alexa, works on carpet and wood and can be controlled from your phone.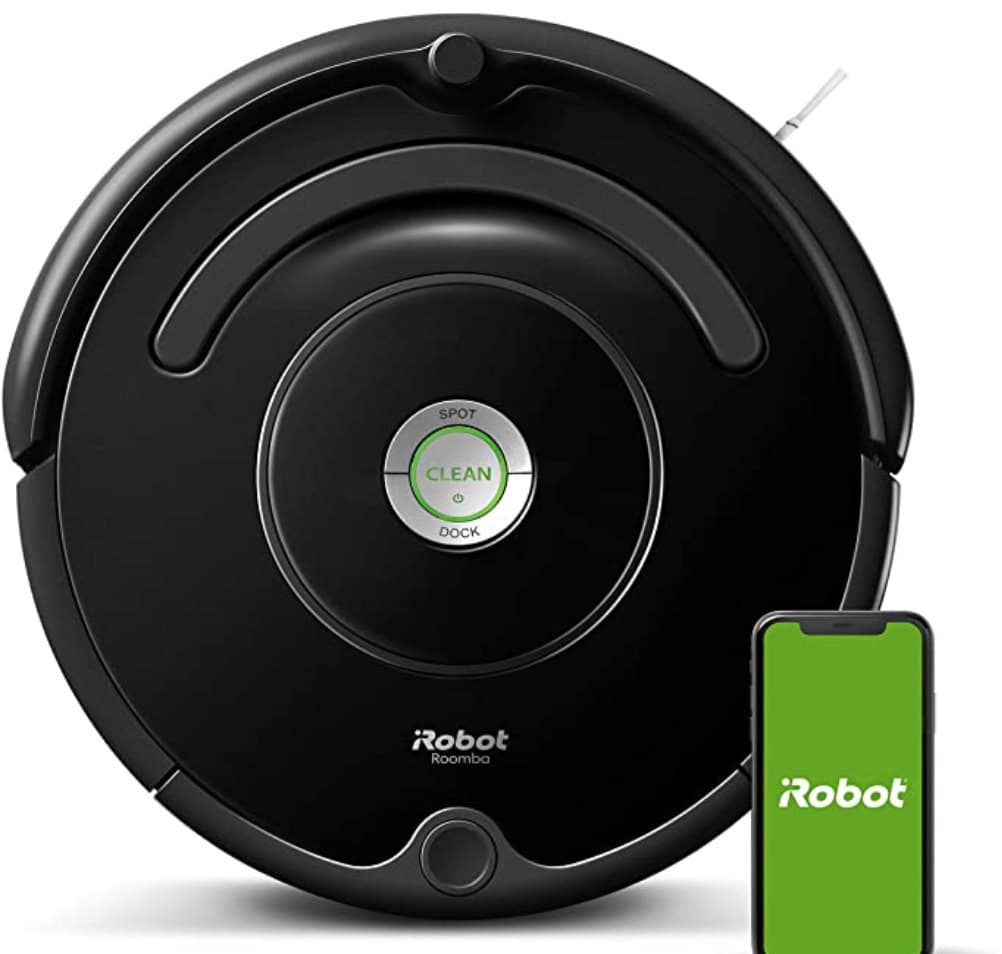 ---
20. Back Massager – You guys. This WORKS. And it feels awesome. As someone who has tight back and shoulder muscles pretty much 95% of the time, I can whole-heartedly tell you that this has been a godsend. I think this is a GREAT gift idea!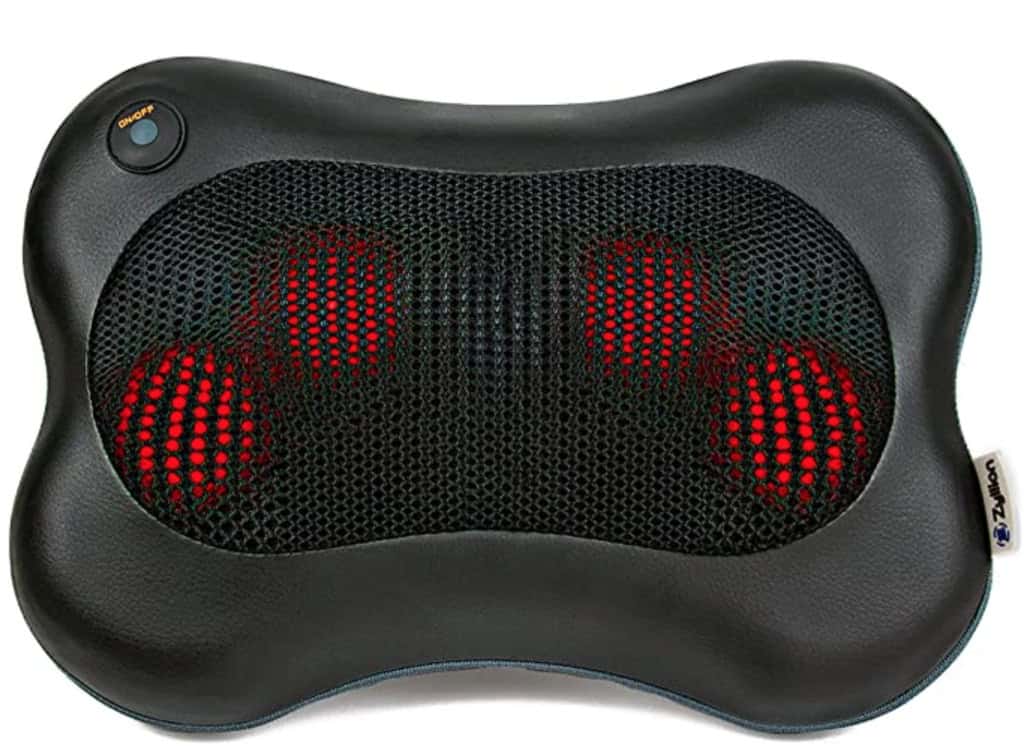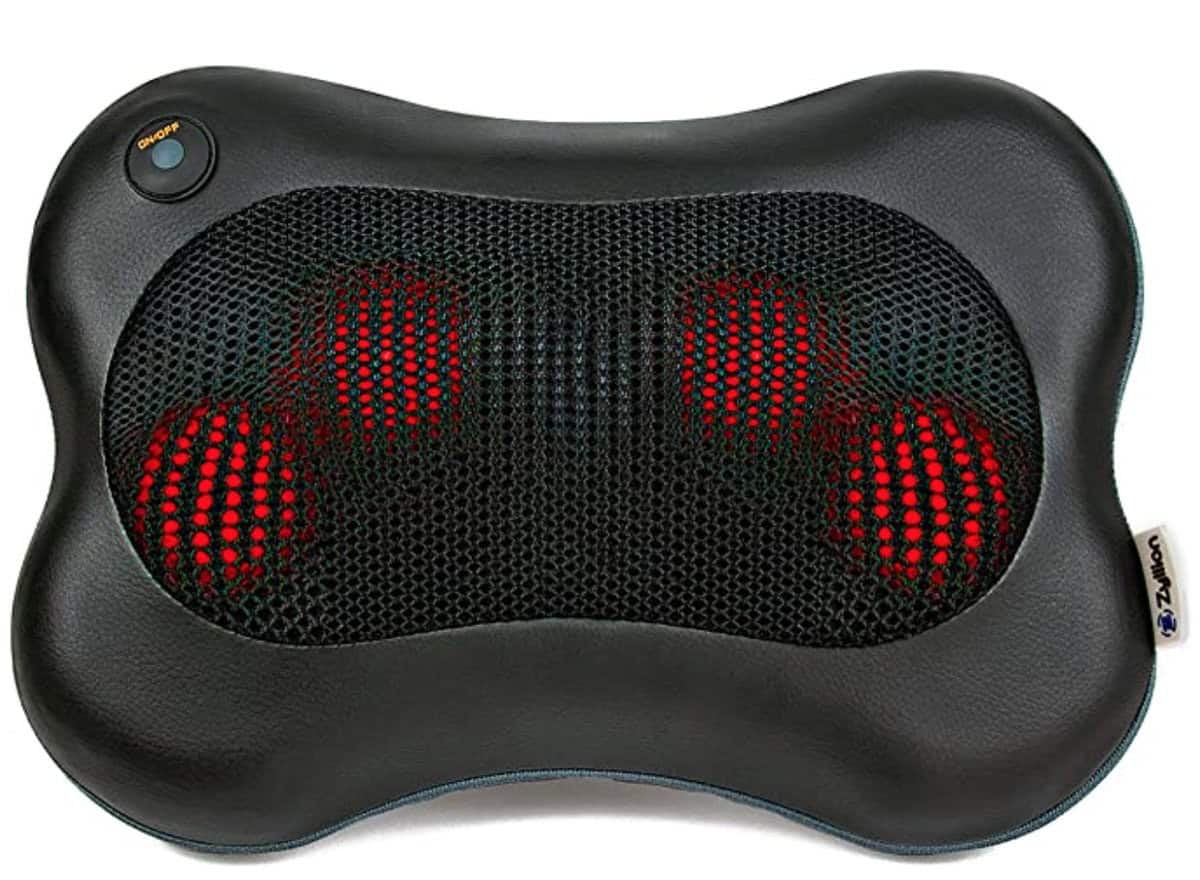 ---
21. Madewell Tote – Is it possible to have a crush on a bag you've never met? Because I'm pretty sure I do. I've been eyeing this one down since last year and will put it on my Christmas list again this year and cross my fingers. Clean, modern and completely unfussy, this roomy leather tote is topped with comfortable over-the-shoulder straps. Come to mama!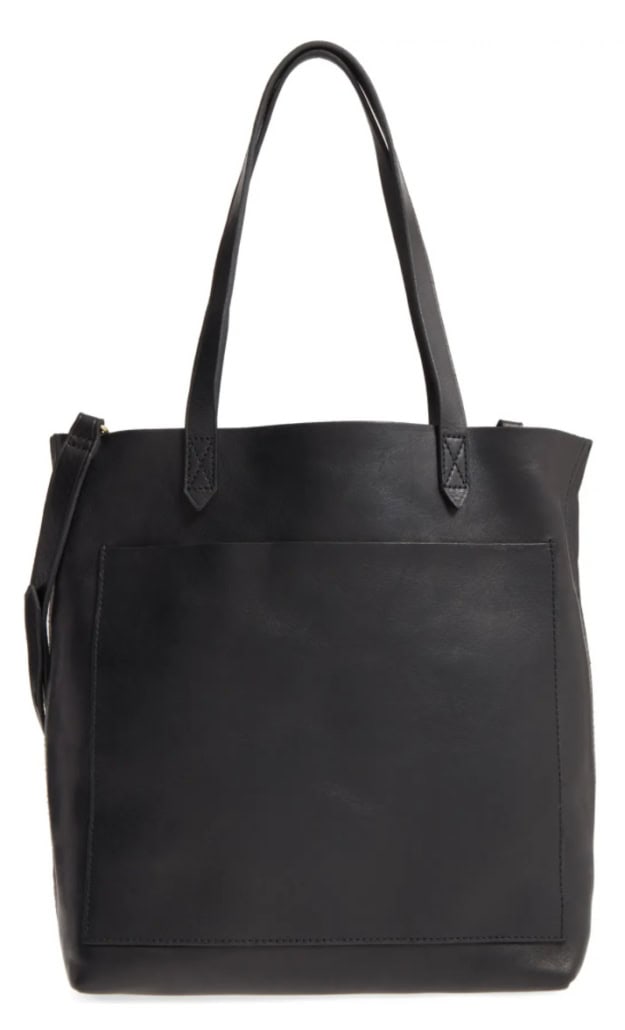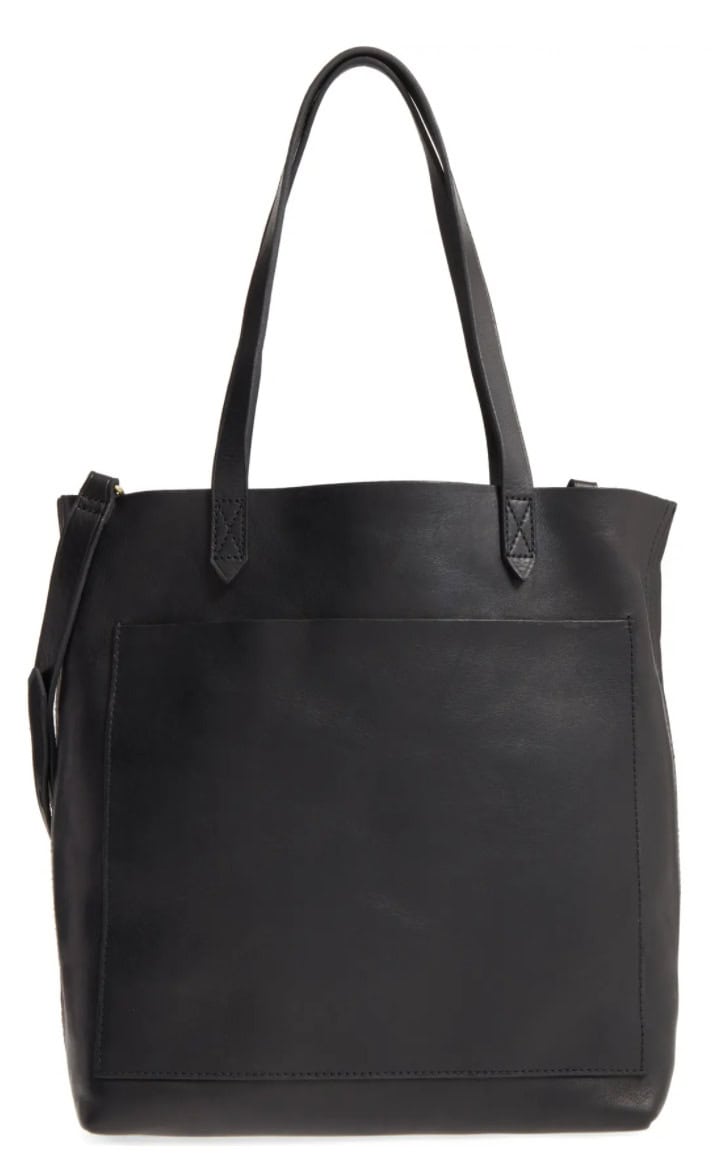 ---
22. Perfume Sampler – I love this idea! It's hard for me to commit to one bottle of perfume which is why I love the idea of getting a sampler kit. These new and bestselling scents range from fresh to warm, and there's a guide included to keep track of your favorites. Inside this pretty fuchsia-speckle box, you'll find 13 mini-size fragrance samples to keep for yourself or give as a gift.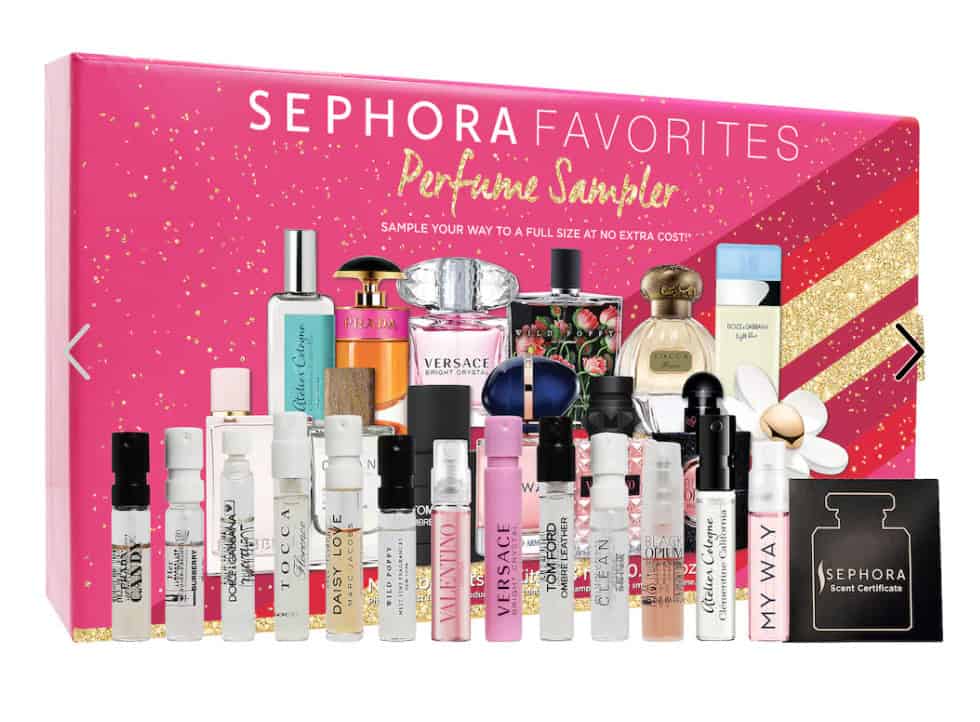 ---
23. Laminator – OK OK, I know this sounds nerdy but I have LOVED having a laminator. I've used it for chore charts, special art projects my kids have made, pictures, and so much more. Just one of those fun things to have on hand!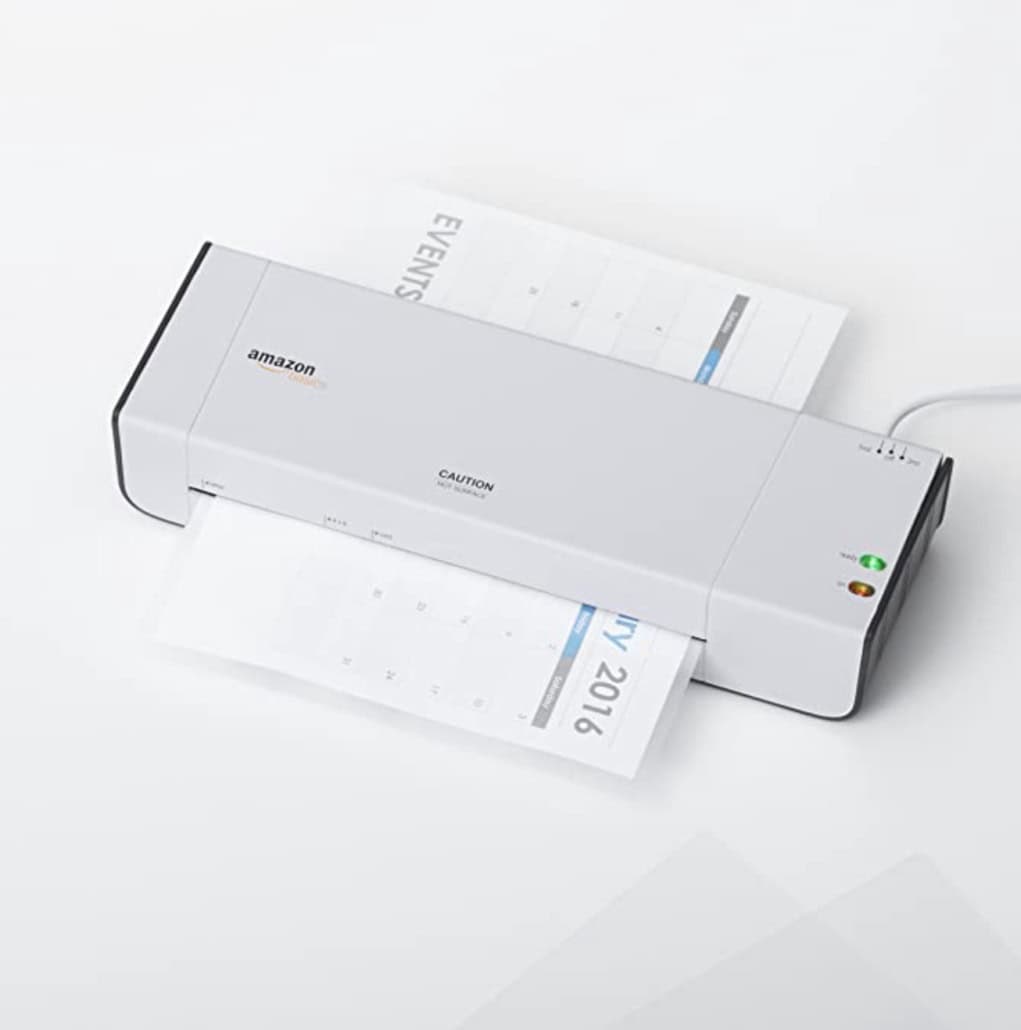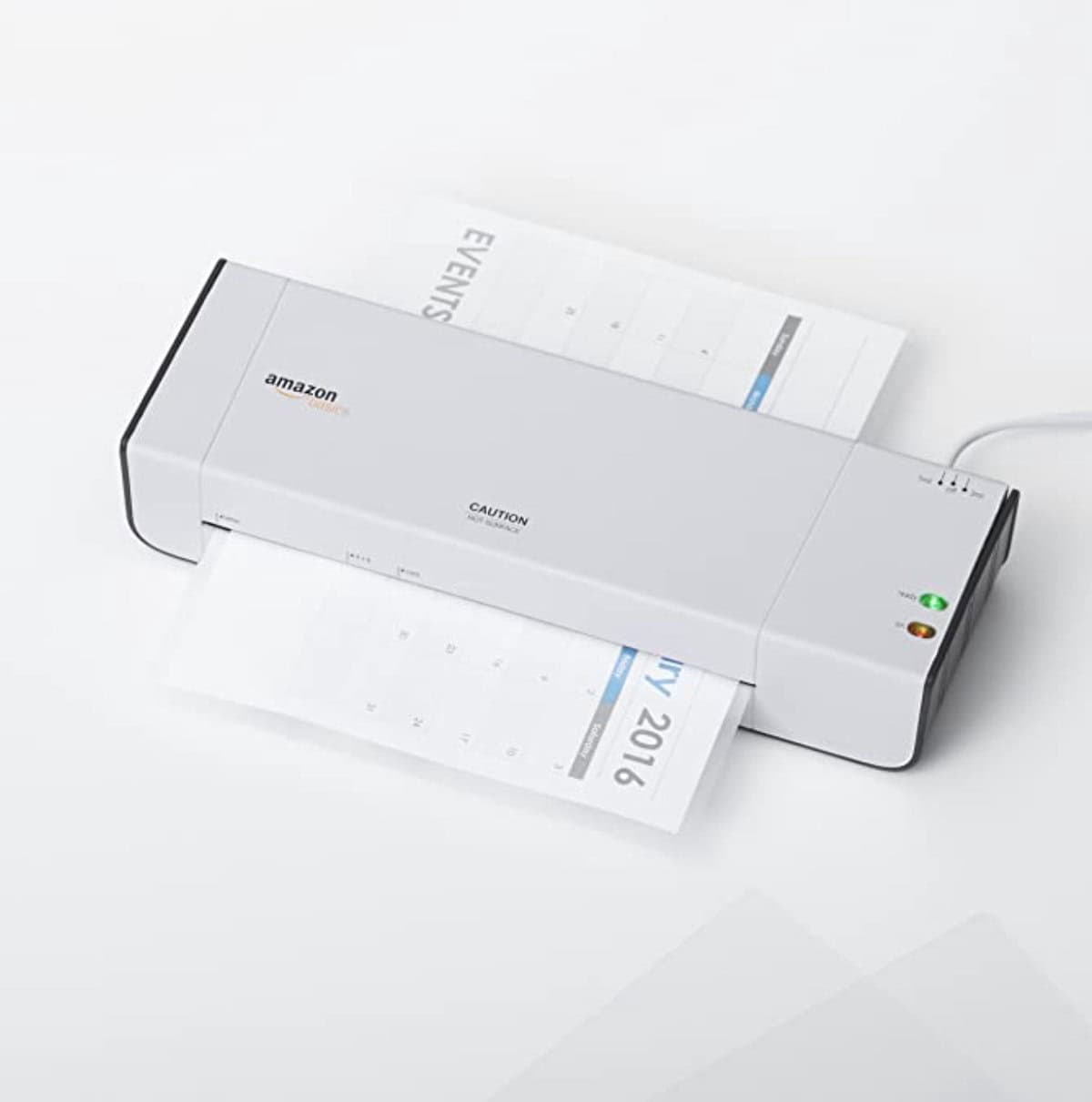 ---
24. Dazzle Dry Nail System – By far the best nail polish I've ever used. It stays on so much longer than even quality brands like OPI. I got the starter set last year for Christmas and have pretty much used Dazzle Dry exclusively since then. Make sure to get on their email list for promos!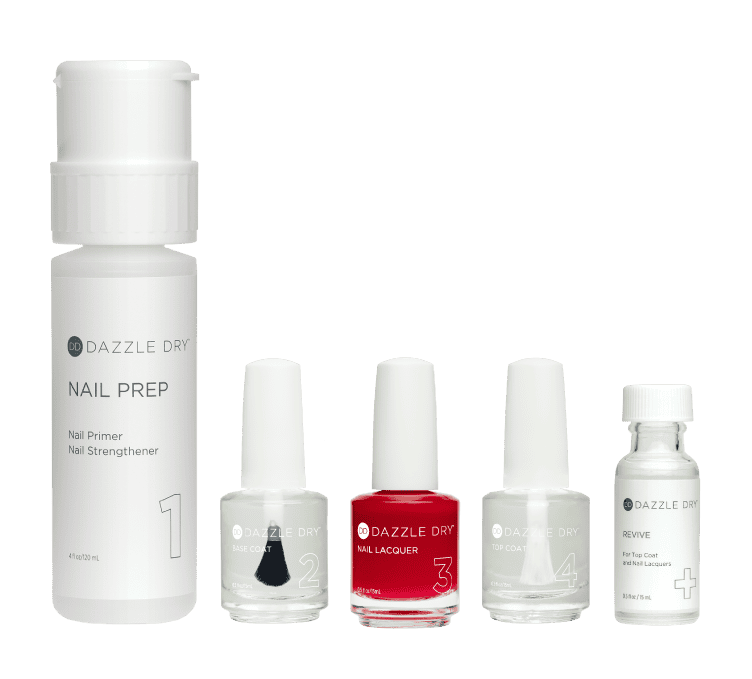 ---
25. Yeti Coffee Mug – I use this almost every single day. My husband liked mine so much that he got one of his own! There are lots of colors to choose from too! No need to re-warm that coffee when using this.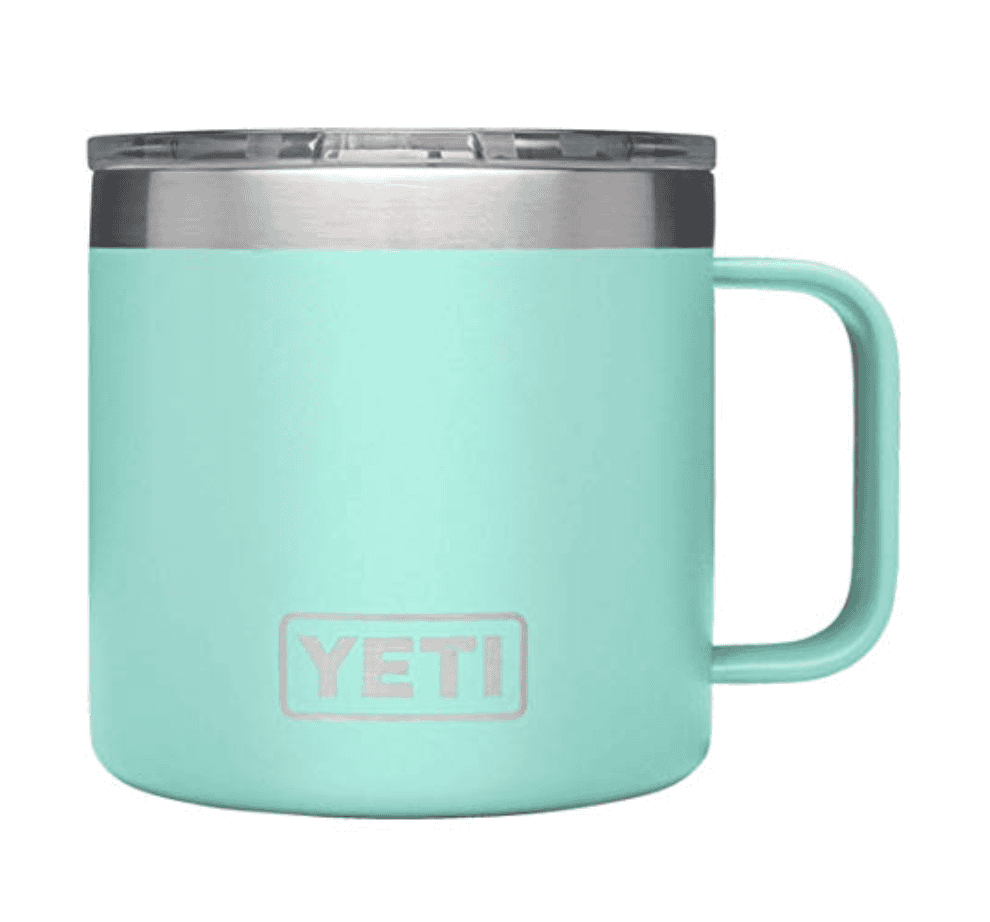 ---
26. The Home Edit Life – The Home Edit has taken over Netflix. This book is not only a great resource but also a cute coffee table book!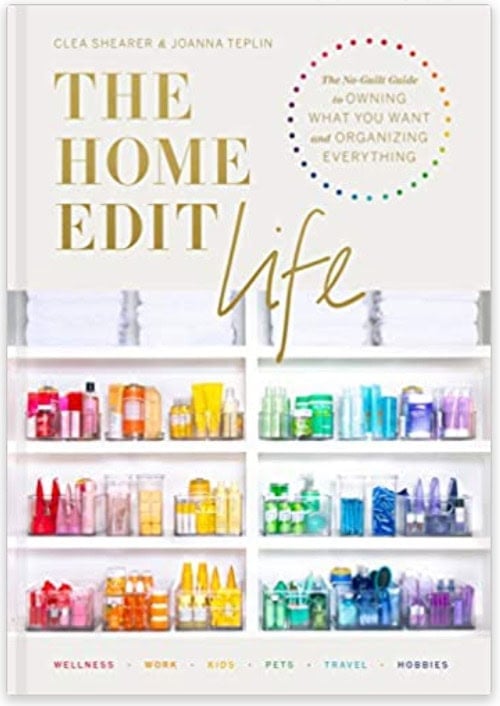 ---
Tumbler – I want one of these! It keeps water cold for 24 hours. Non-skid bottom and doesn't leak. Mama neeeeds!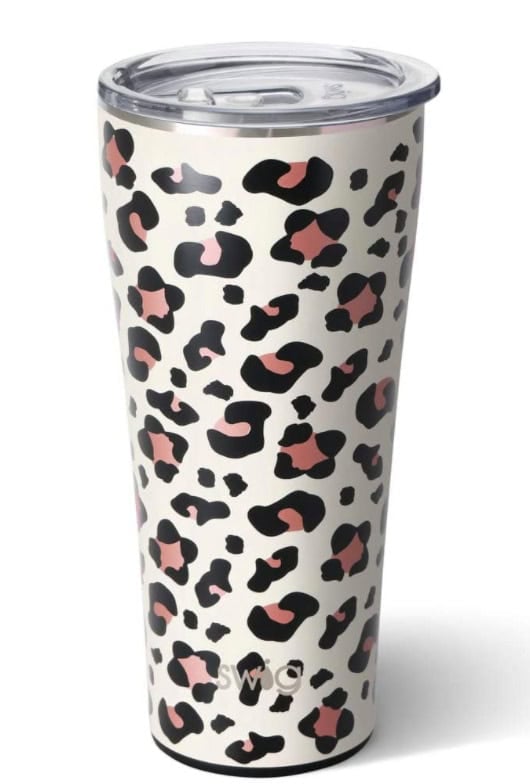 ---
Bag Hooks for Car – Hang purses, grocery bags, or even masks on these! Great stocking stuffer idea.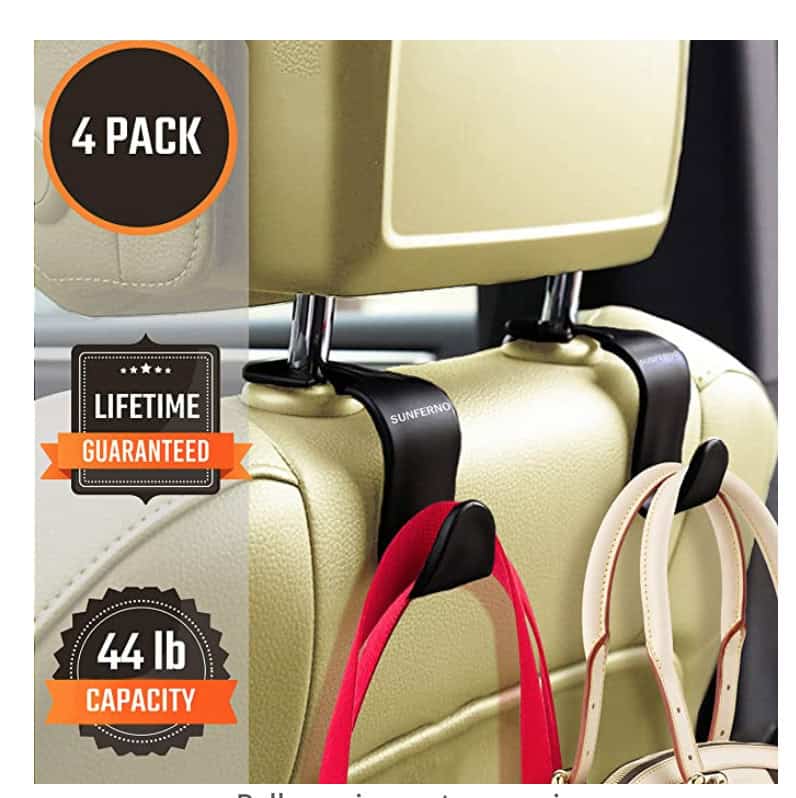 ---
Moccasin Slippers – I have these exact ones and LOVE them. I like that I can wear them inside, outside, and they are high quality. I've had mine for over a year now and they are holding up great. Size down if you're in between sizes. Similar on Amazon.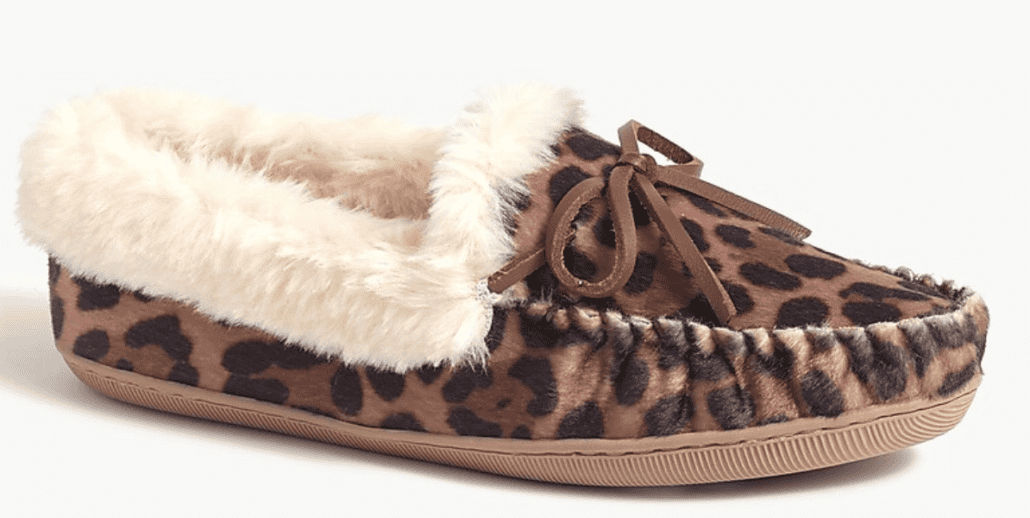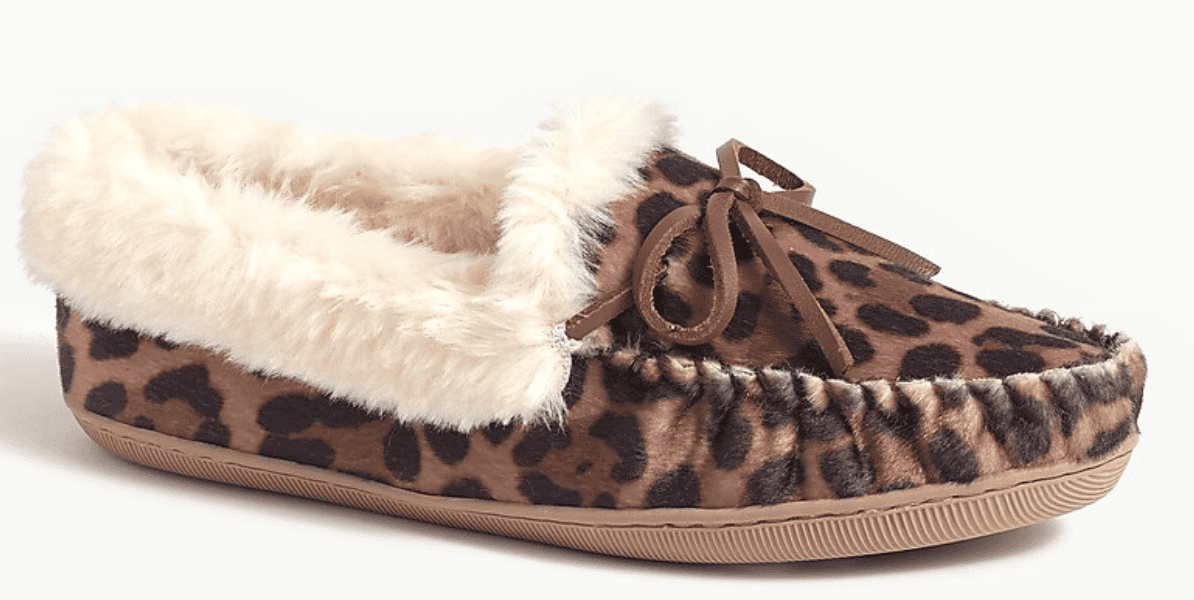 ---
Pom Pom Beanie Hat – This would go well with anything! Lots if different colors available but I like this cream one.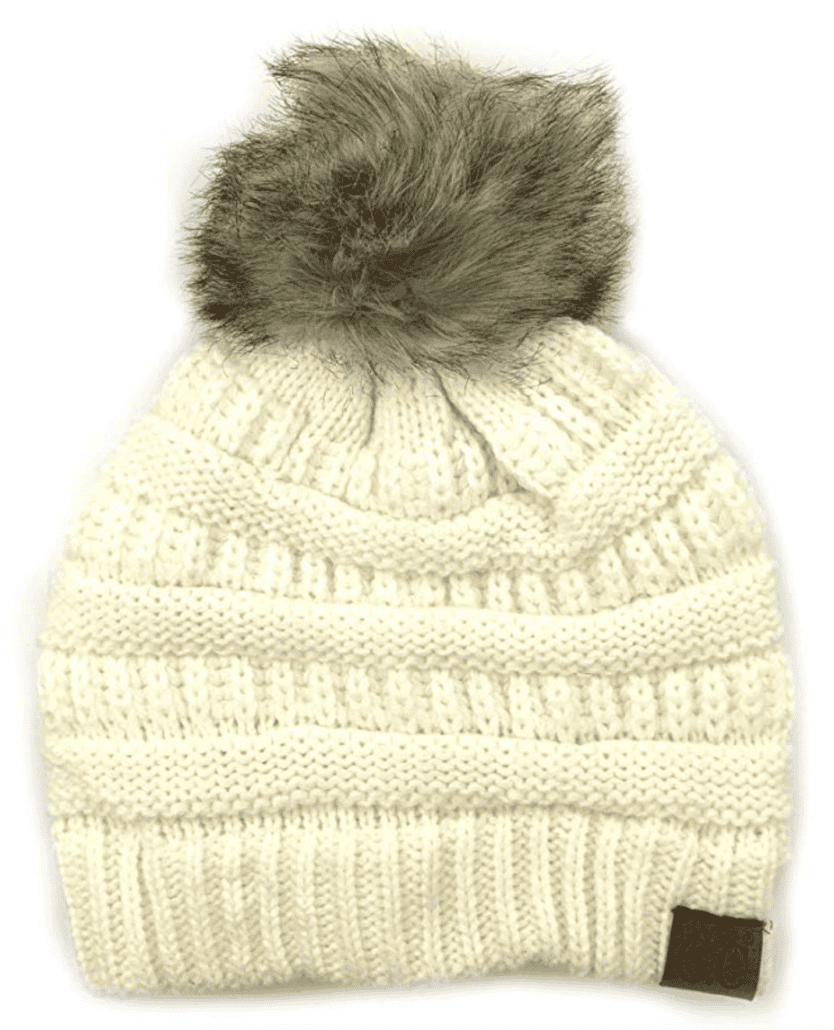 ---
Pique Tea Bundle – Pique Tea is an innovative brand of instant tea crystals that dissolve in hot (some also in cold) water. You simply tear open the small packet of condensed tea crystals and mix them with water. I love this shortcut approach to drinking a comforting cup of tea that can help provide calm energy, gut health, and boost immunity.

---
3-in-1 Avocado Tool – I have this exact one and it's AWESOME. I've yet to find a tool that gets the pit out of an avocado easier.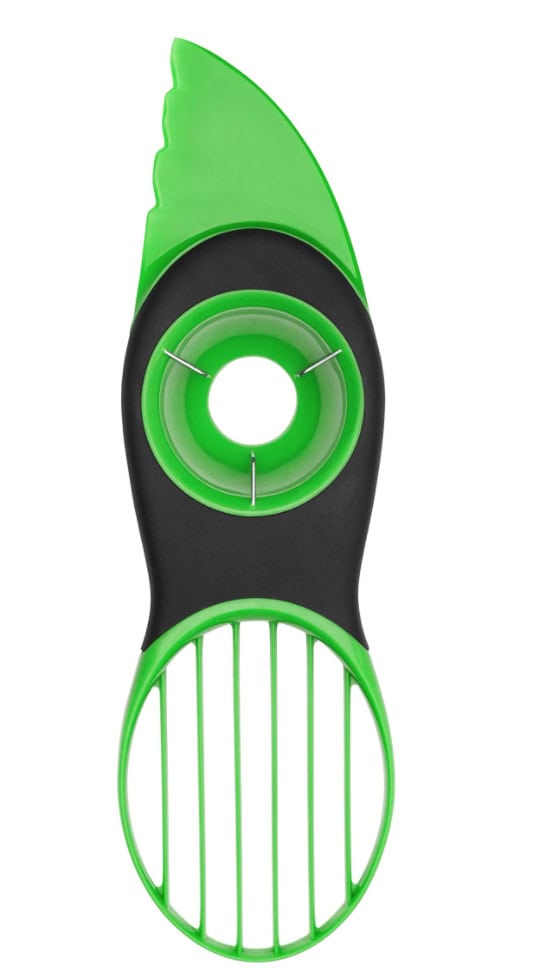 ---
Raincoat – This is SUPER cute and come highly recommended by a influencer who I trust.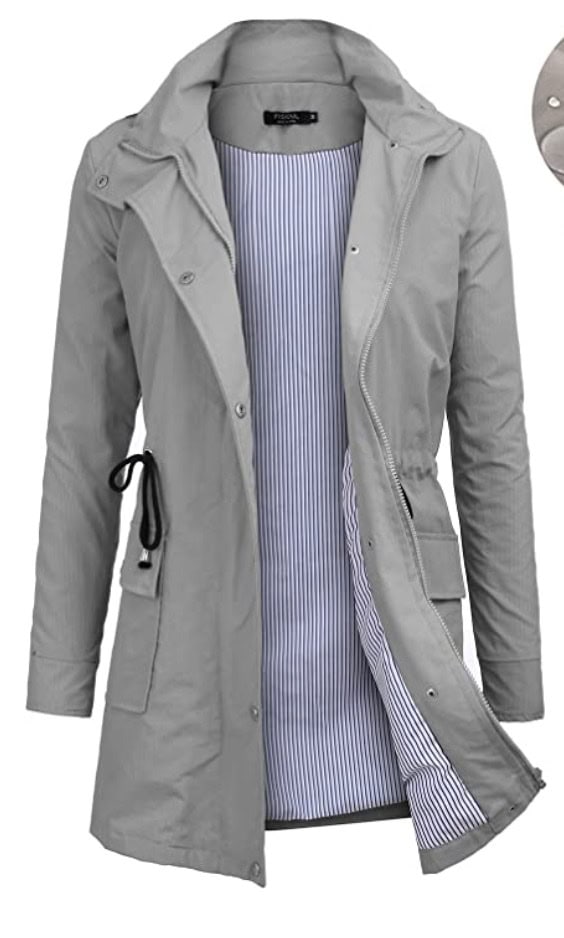 ---
https://thrivinghomeblog.com/wp-content/uploads/2019/11/Moms.jpg
2160
2160
Polly Conner
https://thrivinghomeblog.com/wp-content/uploads/2019/10/thrivinglogo.png
Polly Conner
2020-10-21 08:30:00
2020-12-01 09:59:27
Gift Guide: Moms