Gift Guide: Girls Ages 3-5
Updated: 8/11/22
Having just had a girl just in this stage, I had so much fun putting together these ideas! Every gift on this gift guide for 3-5 year-old girls is something we used ourselves or came highly recommended from a friend. You might also want to check out the Boys Ages 3-5 Gift Guide for ideas. Many on both lists are gender-neutral.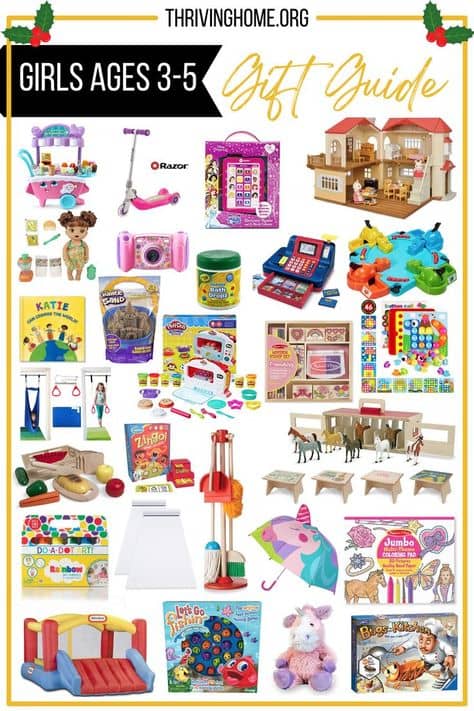 * Indicates the link is sponsored. We pride ourselves in carefully selecting products we have personally used and/or are excited about.
Knowledge Crates – Knowledge Crates are seasonal boxes packed full of activities ranging from art and literacy to science and math (the fall one had 22 activities and 15 extension activities!). All the activities are planned and prepped for you with materials included. Just open the box and dive right in! Use coupon code THRIVINGHOME to get a 15% discount off a quarterly or annual subscription.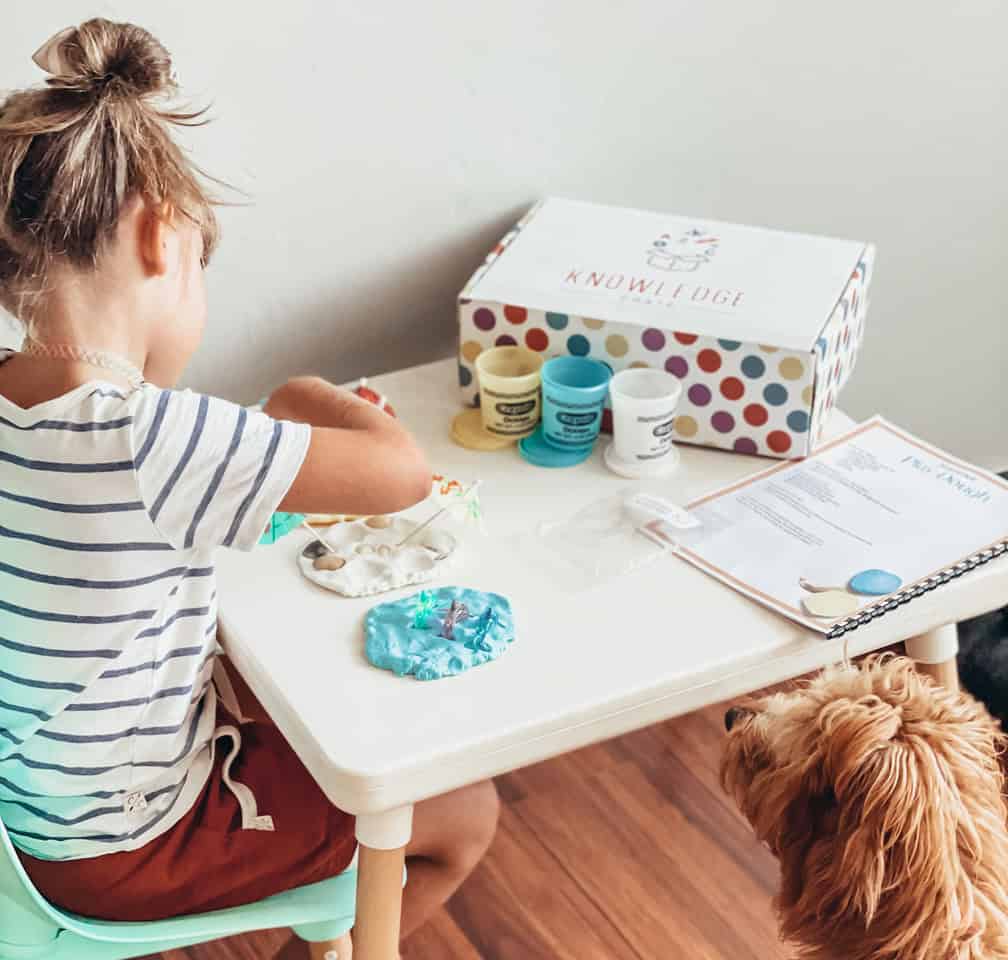 ---
Leap Frog Scoop and Learn Ice Cream Cart – Our preschool had a similar set, and the kids all gravitated towards it. It was adorable to watch their imaginations at work as they played ice cream shop. This set also teaches counting, colors, and sequencing . Rated a "must have" with great reviews.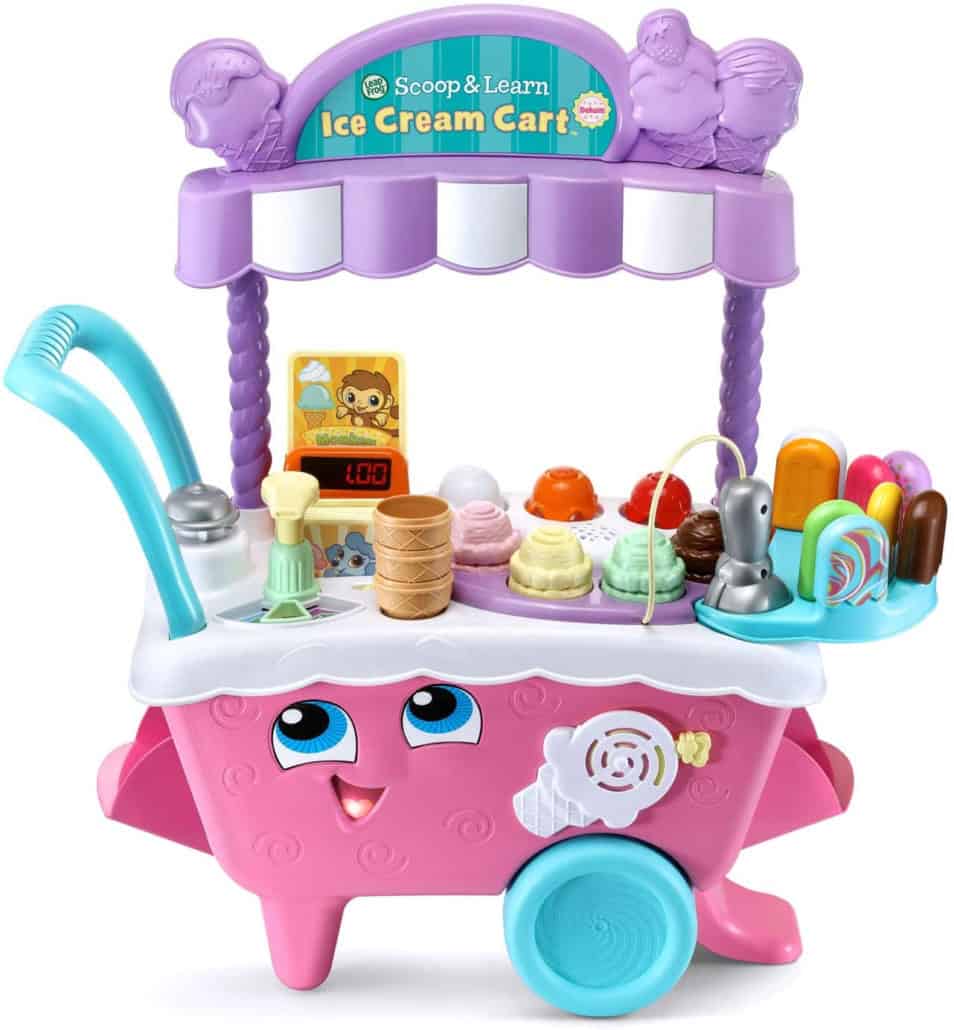 ---
Melissa & Doug Let's Play House – Preschoolers LOVE this set. Dust, sweep and mop…when it's clean up time this is one toy you will be glad to have around. They are wood and built to last too.

---
Baby Alive Baby Doll – Watch the magic happen as this baby doll eats, wets and needs to be changed. The blender actually works too! Don't forget the extra diapers! Shop all the Baby Alive dolls here.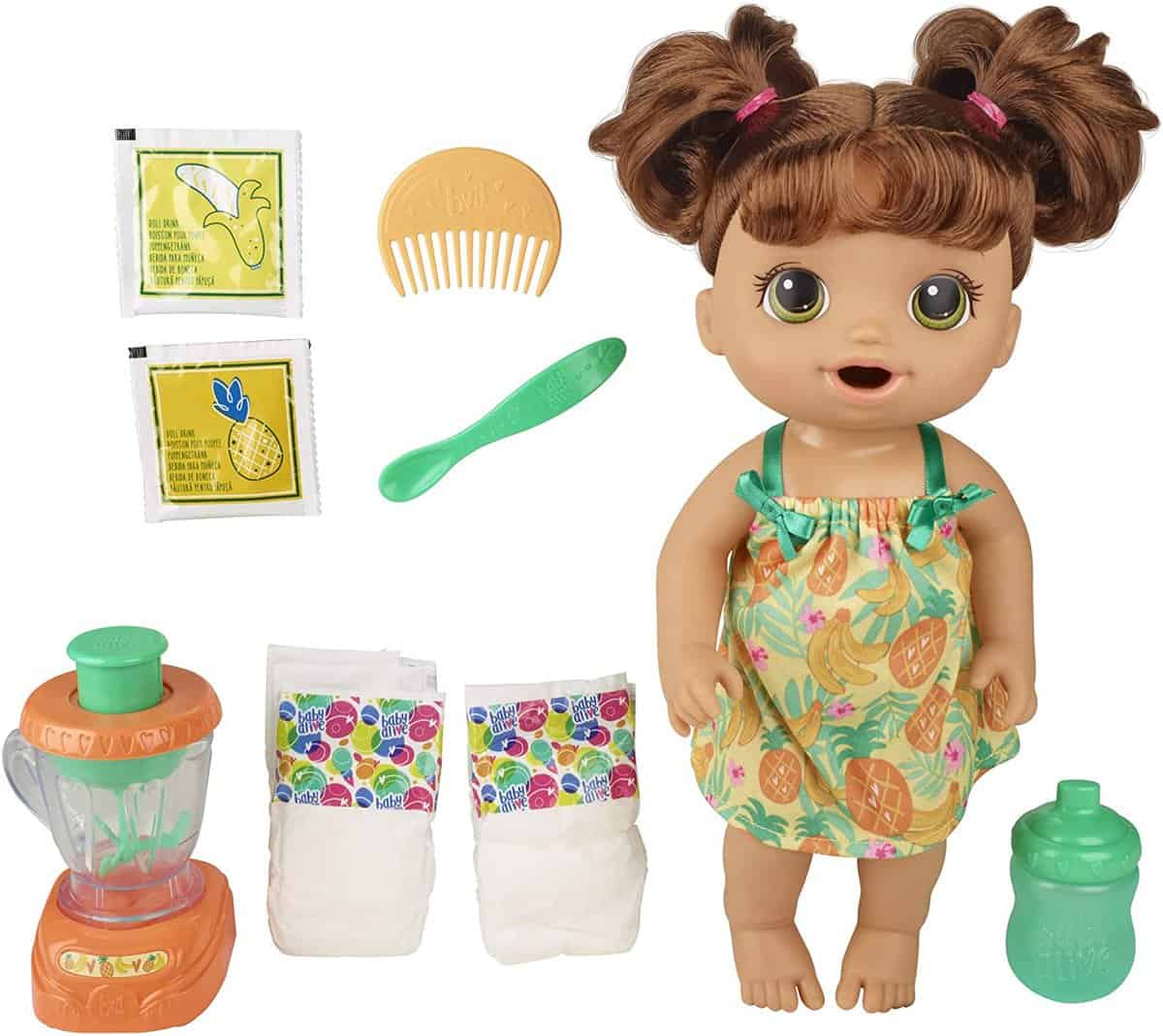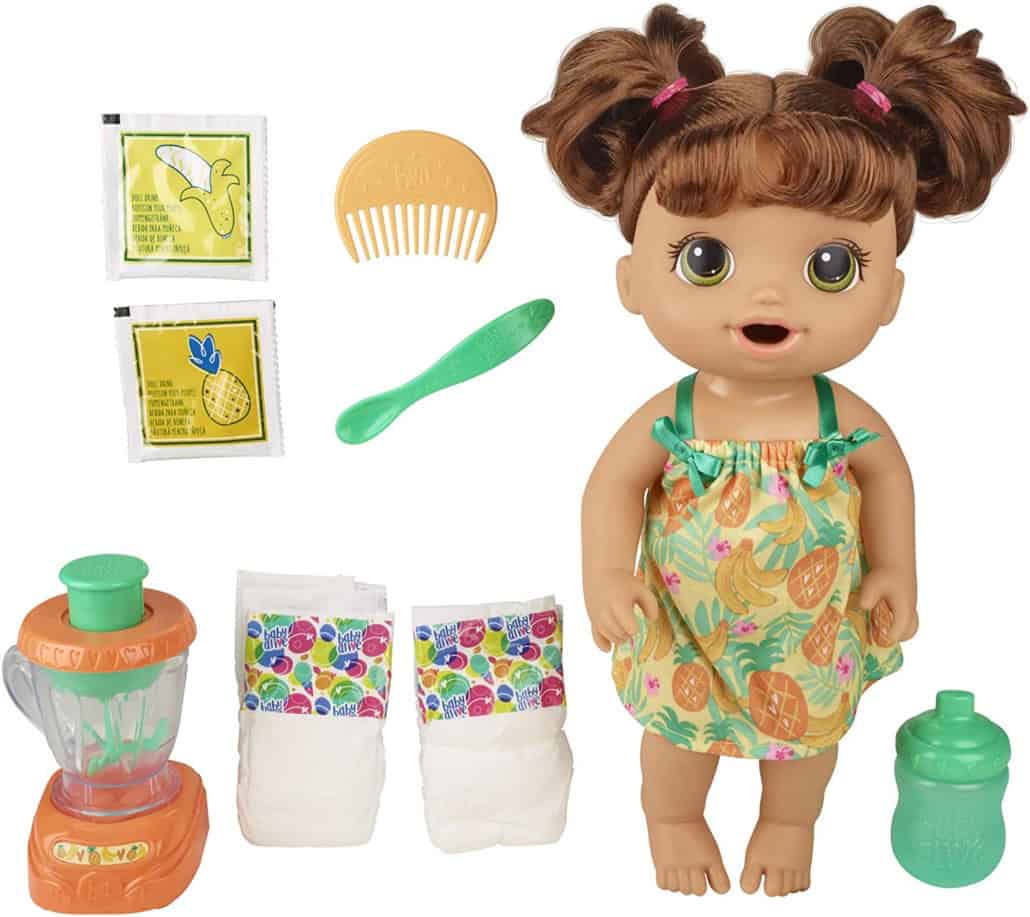 ---
Calico Critters Country Home – Year after year this set continues to be a bestseller. Kids adore the cute animals and make believe home; parents love that this set will be played with for years to come. Add some extra critters to make the whole family.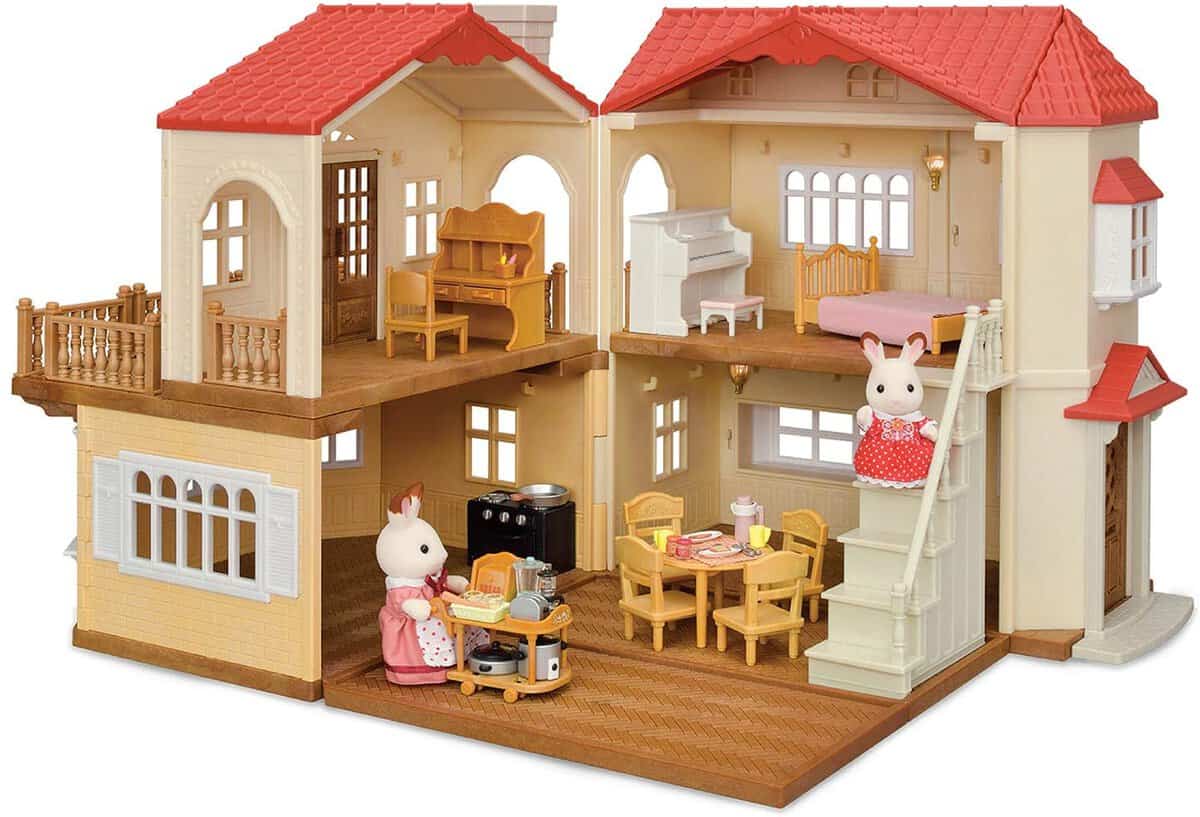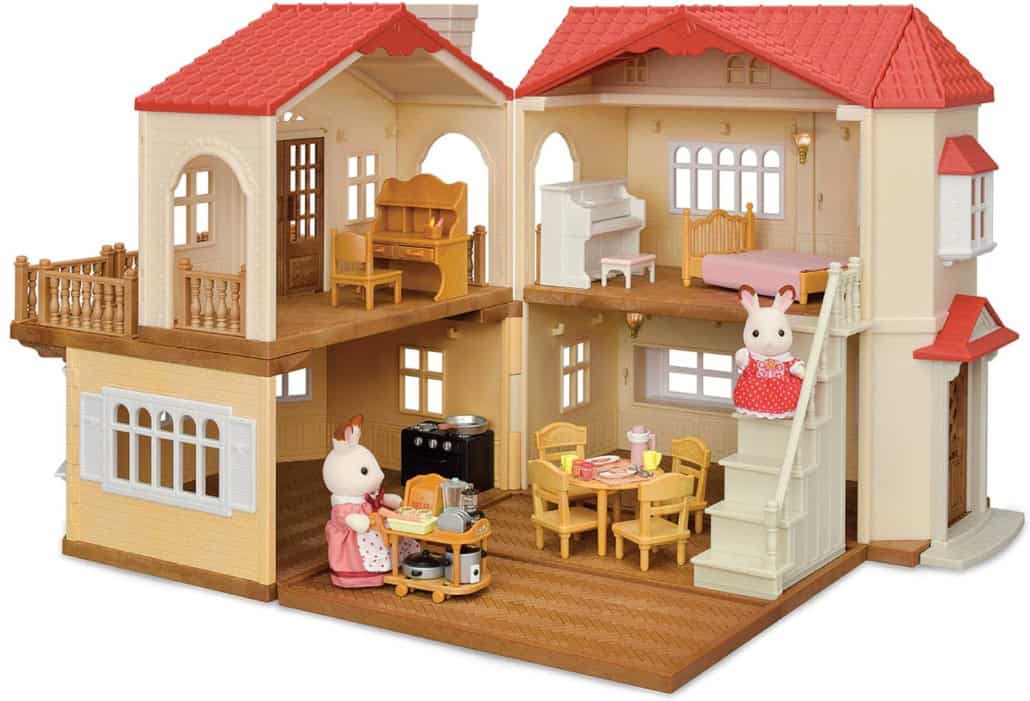 ---
Do A Dot Art Markers – Mess-free painting? Yes, please! These dot markers are awesome for your preschooler who loves to paint, but without the commitment of getting out all the supplies. You can also find endless dot art free printables online.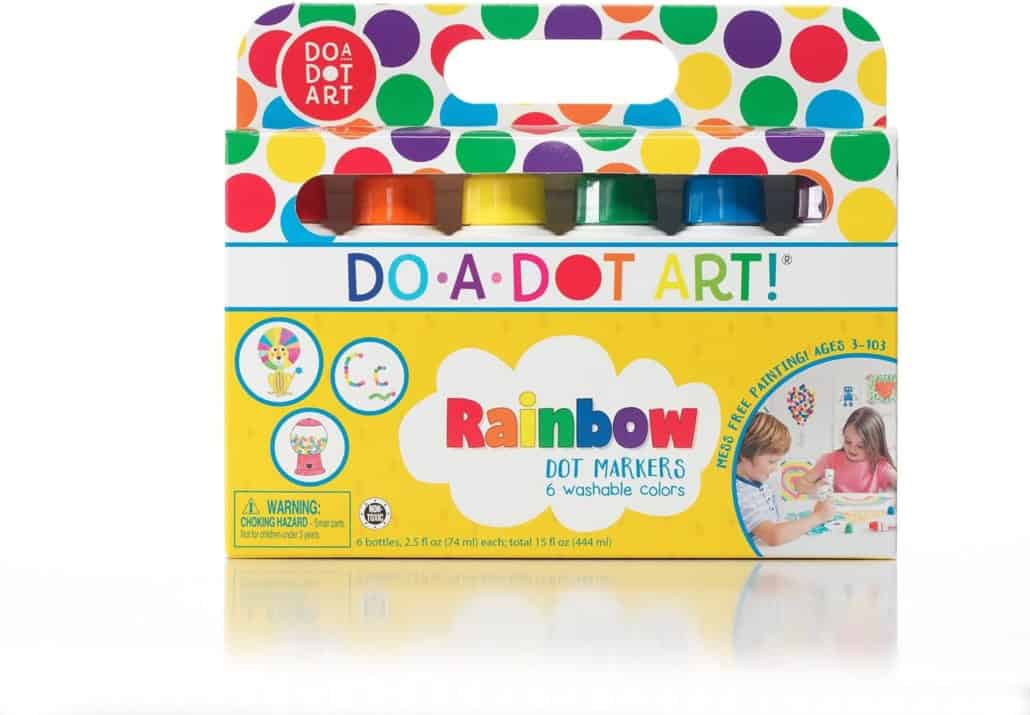 ---
Mosaic Peg Board – Great for those fine motor skills, so much development happening here. The parts all store in the tray so the mosaic can be used again and again.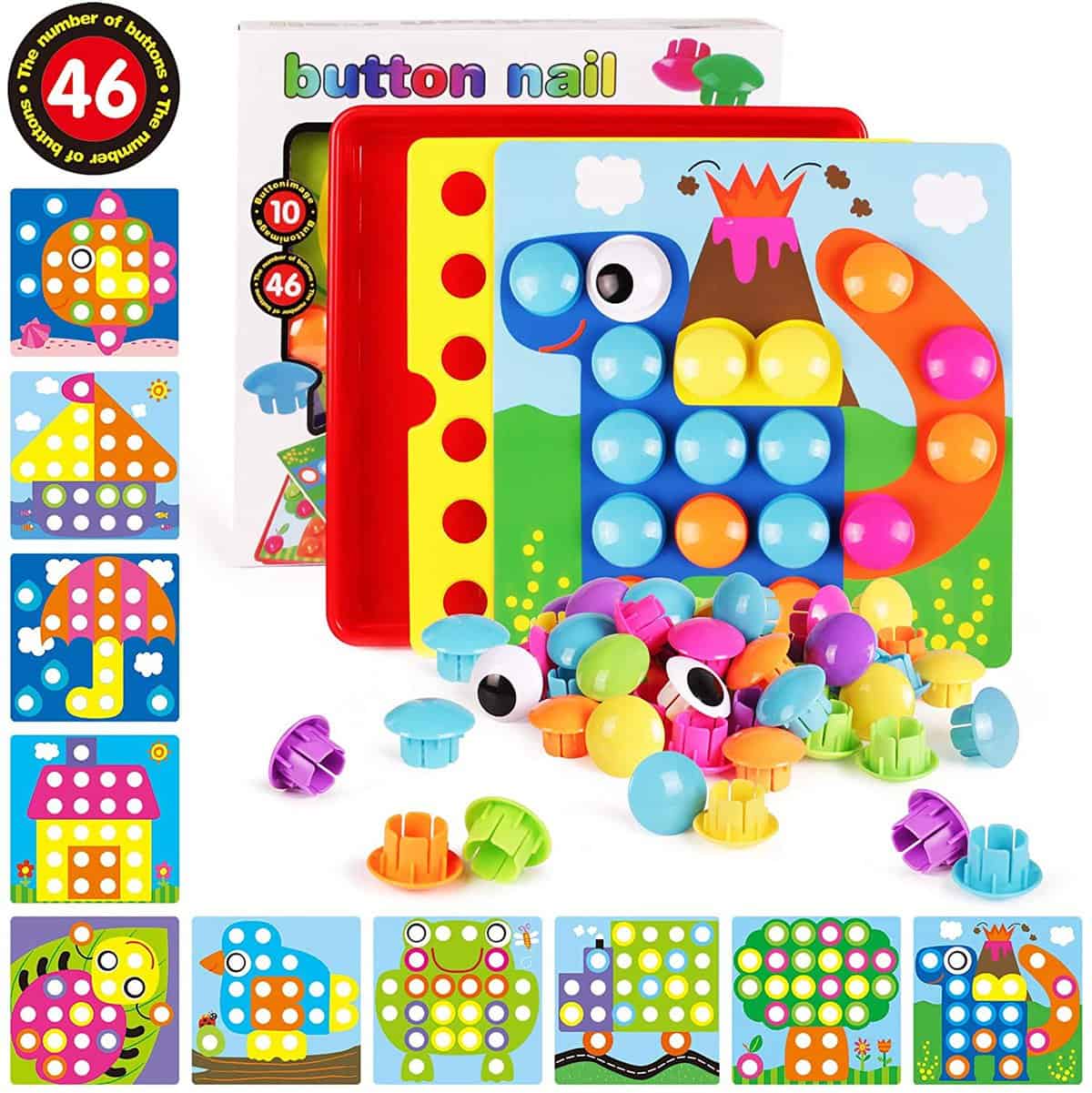 ---
Jumbo Coloring Sheets – I've ordered almost every set of these over the years. They are the BEST. Don't forget the scented markers to go with it! They are a big deal, trust me.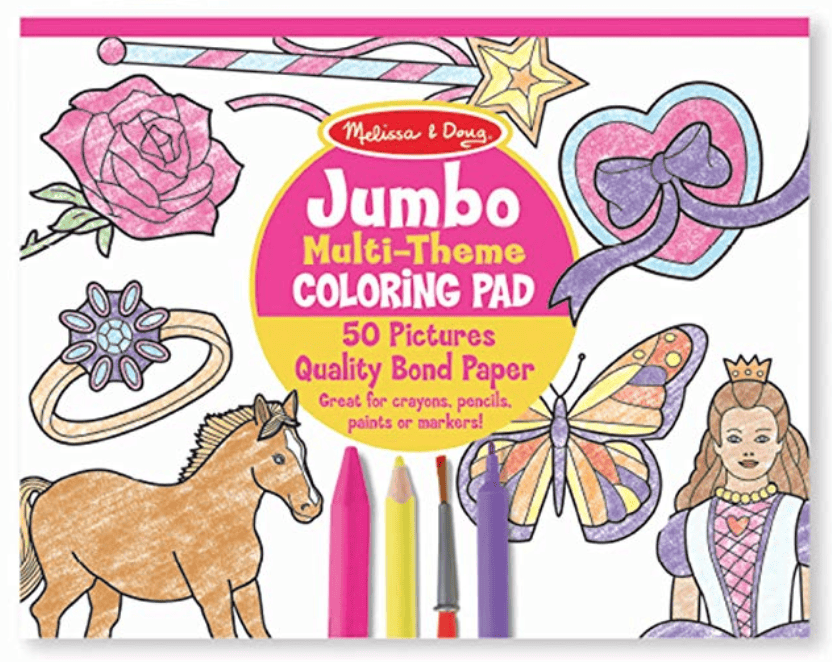 ---
Kids Umbrella – Kids LOVE having their own umbrella. I like to make these Santa gifts. There are 15 adorable styles to choose from.
---
Kids Camera – These have been a favorite of my kids for YEARS. They do eat up batteries pretty fast so be sure to stock up. Great car toy. Here is the boy version.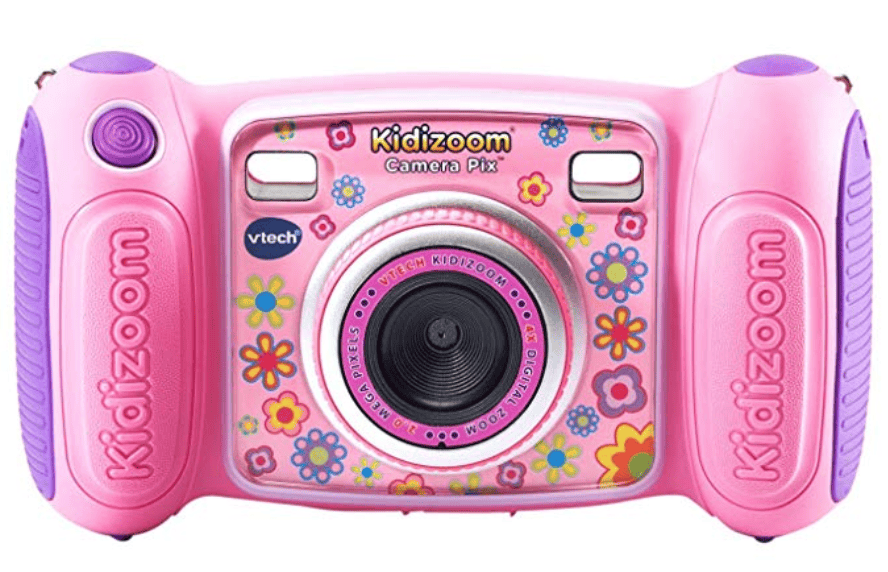 ---
Scooter – The 3 wheels are perfect for learning to ride a scooter. Very highly rated on Amazon too! The three wheels make it easy for kids to learn!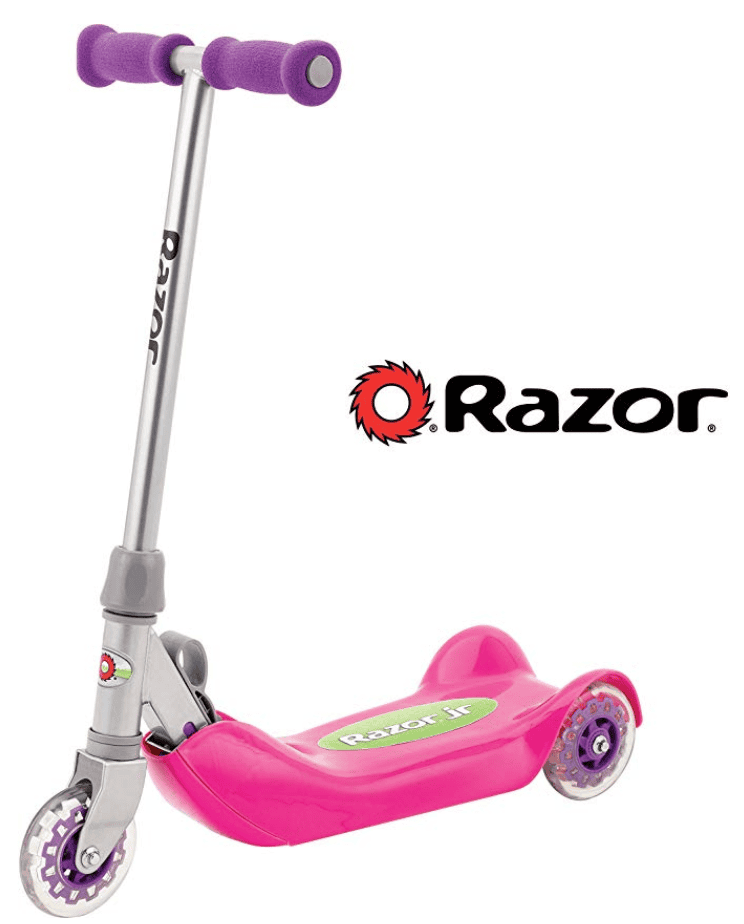 ---
Bounce House – Big ticket item but worth every penny! We've set up ours in the garage, used it for birthday parties, and in our backyard when we entertain.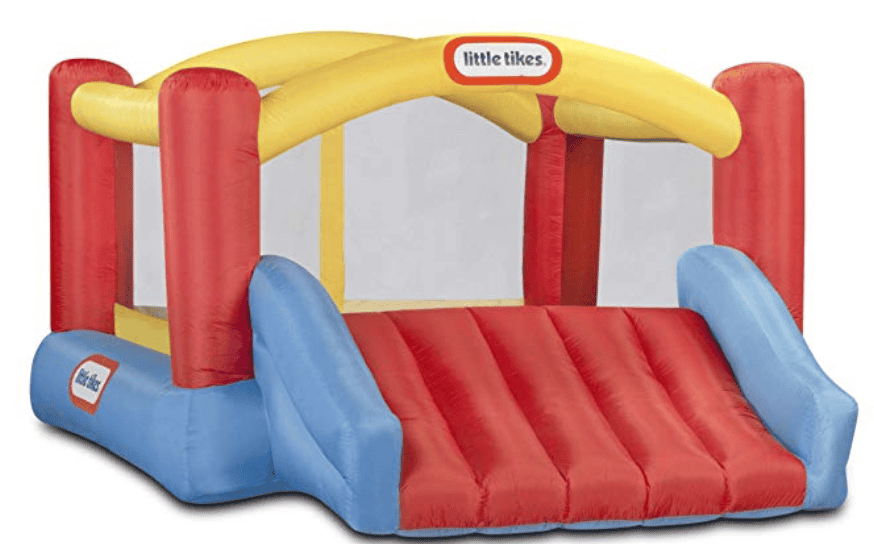 ---
Personalized Books – I got a similar one of these a few years ago and it continues to be a favorite. They are super creative, well illustrated, and are personalized all throughout the book which impressed me. This book focuses on kindness and being a positive change. There are lots of different books with different story lines…check them all out here.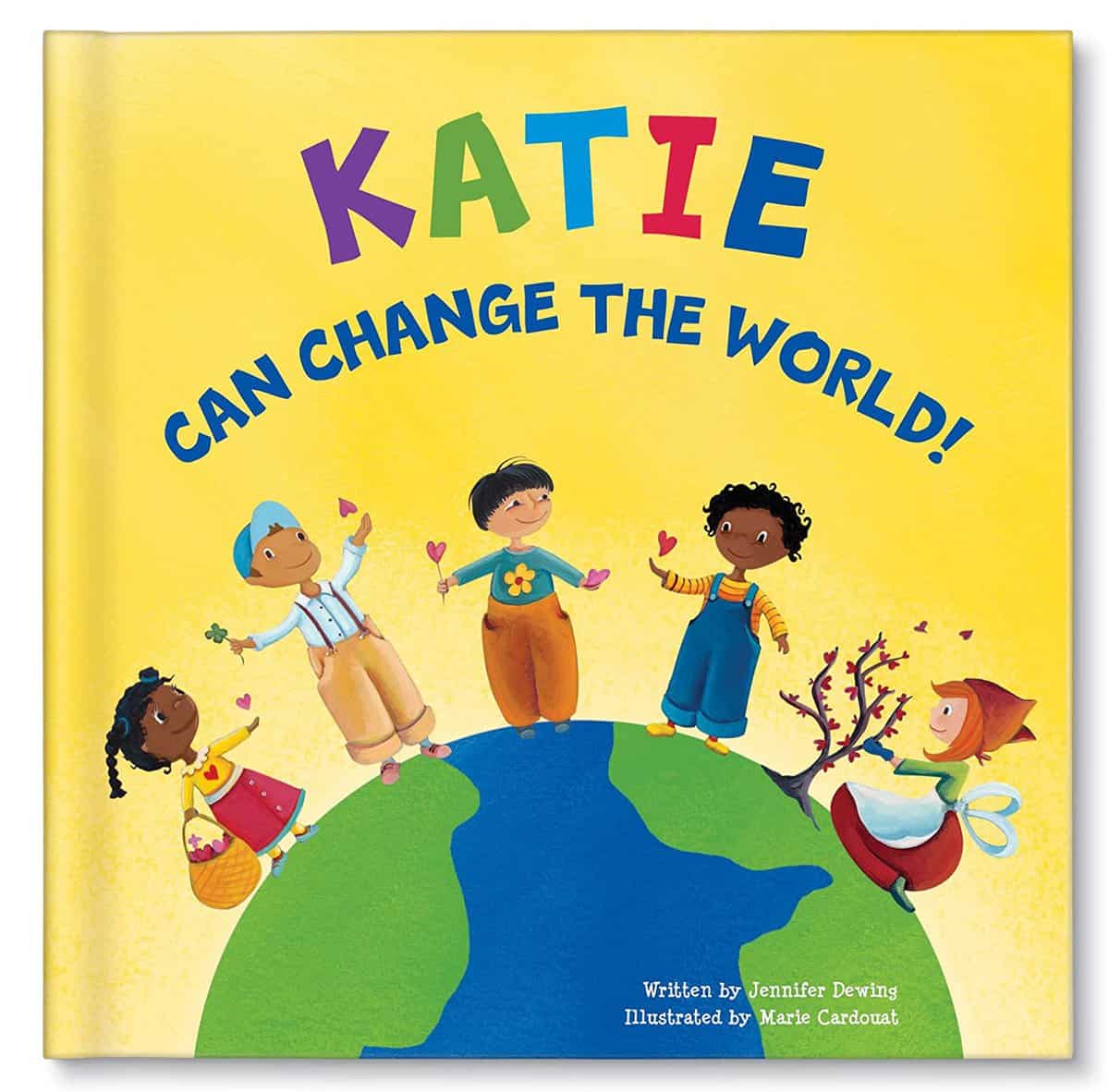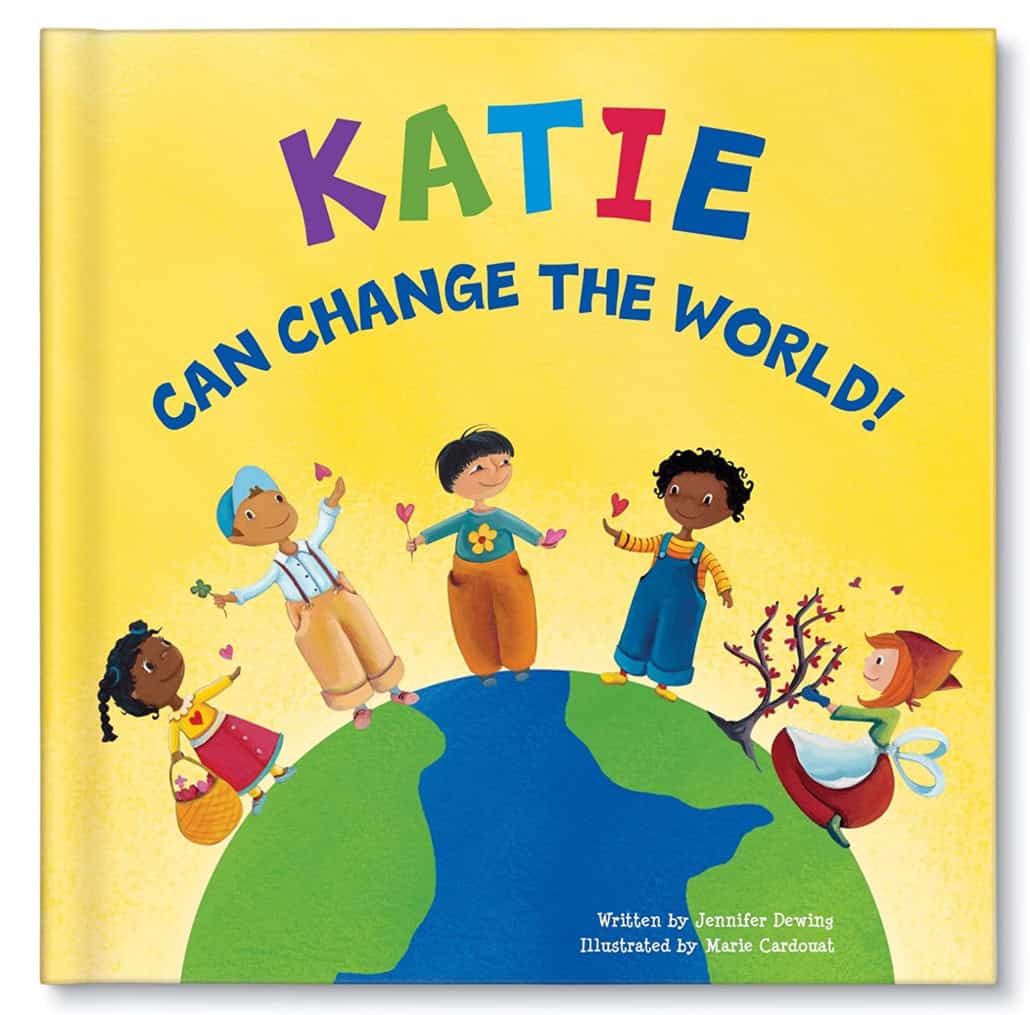 ---
Indoor Swing Trapeze & Rings Combo – Such a great energy burner for those cold months inside! I could see my kids having a lot of fun on this in the future.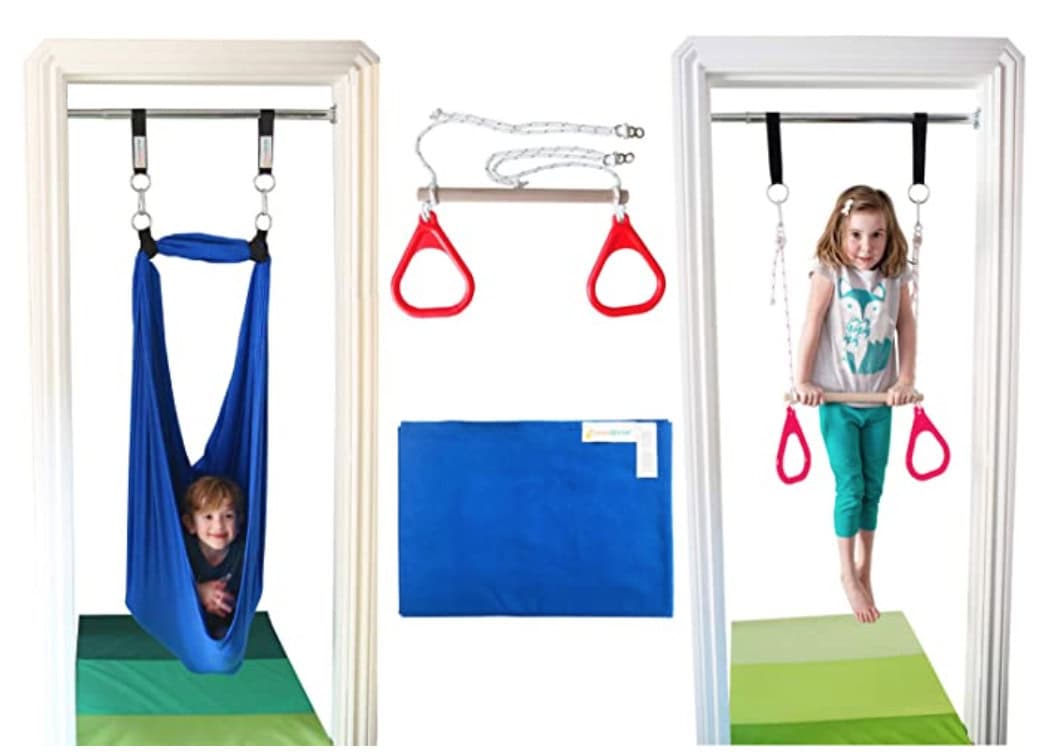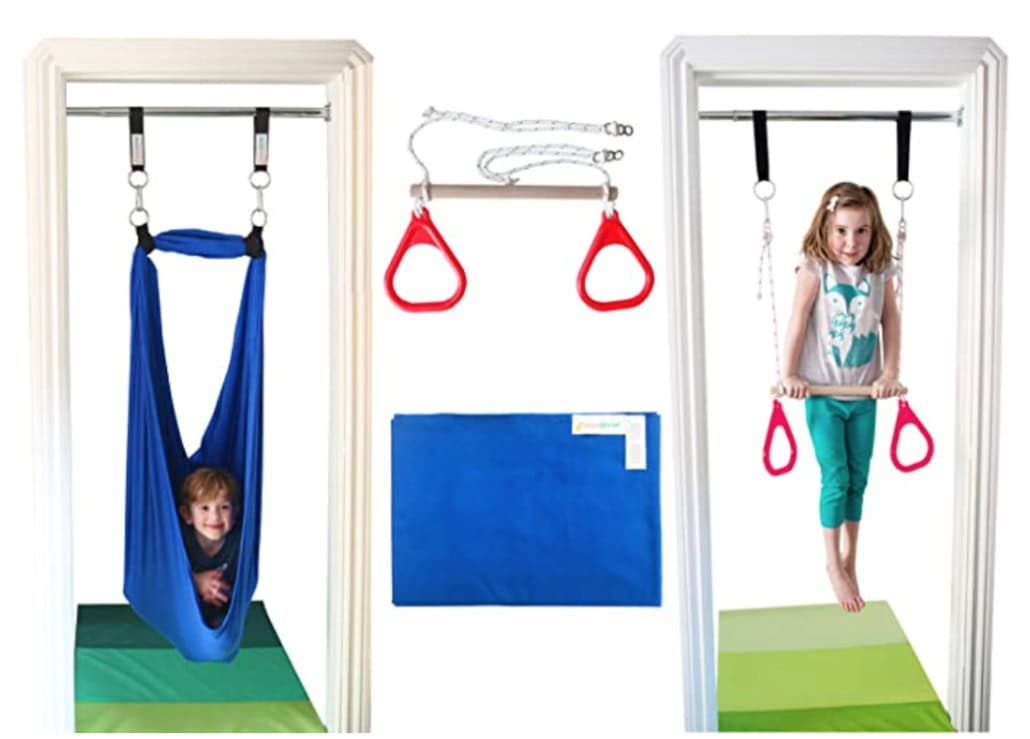 ---
Kinetic Sand – A childhood must! I'd recommending splurging and getting the 11-pound bag. You can also get smaller portions. Tip: Get all the same color. They get all mixed together eventually!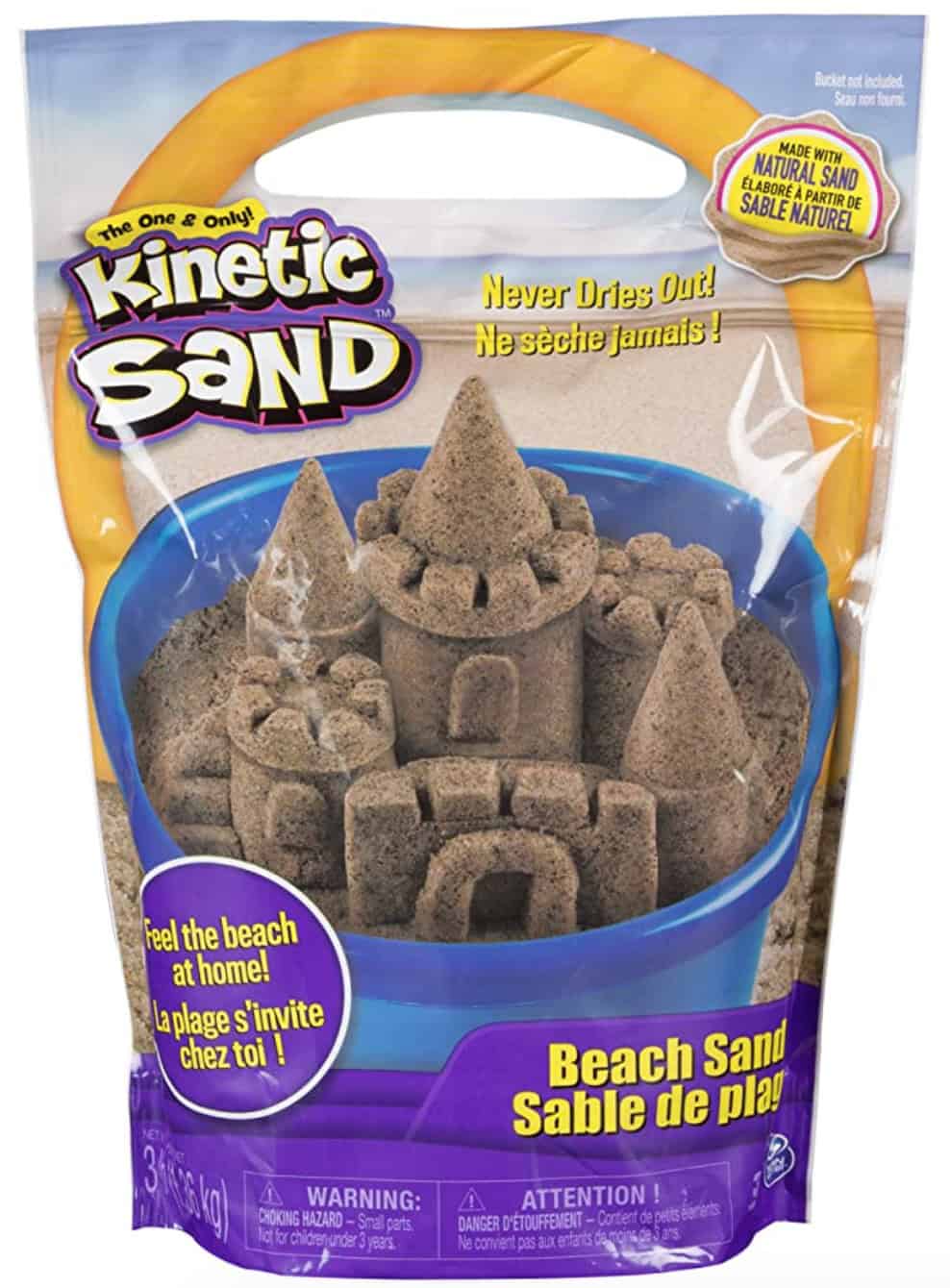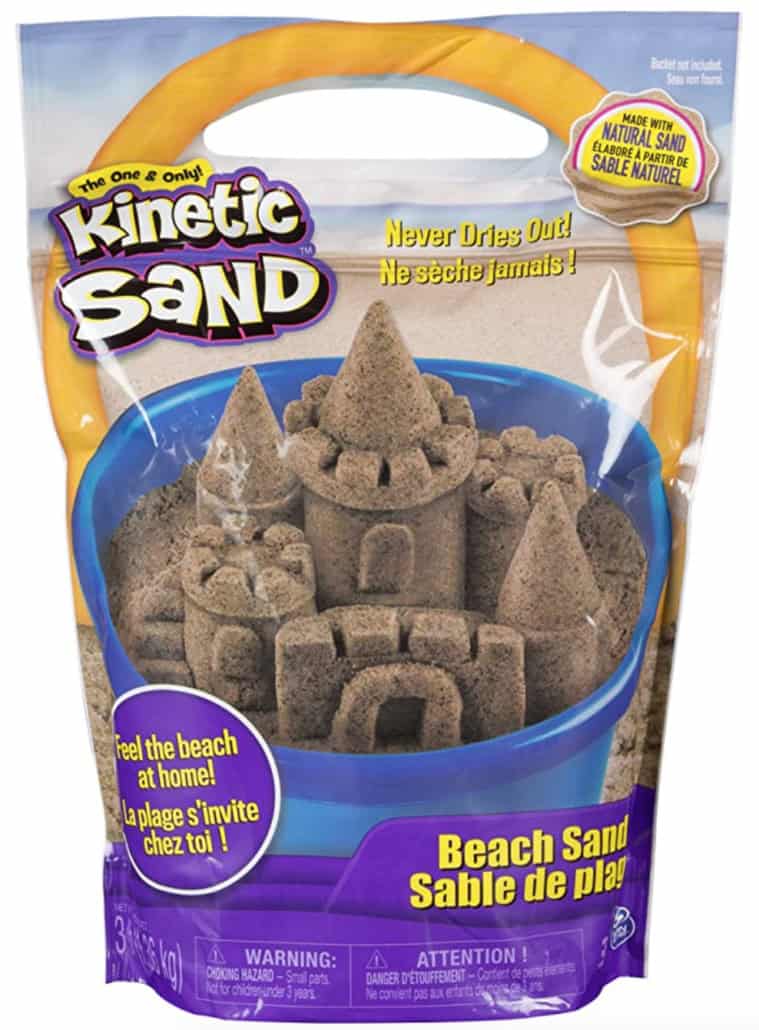 ---
Hungry Hungry Hippo – A little tricky to keep track of all of those balls but kids LOVE this game.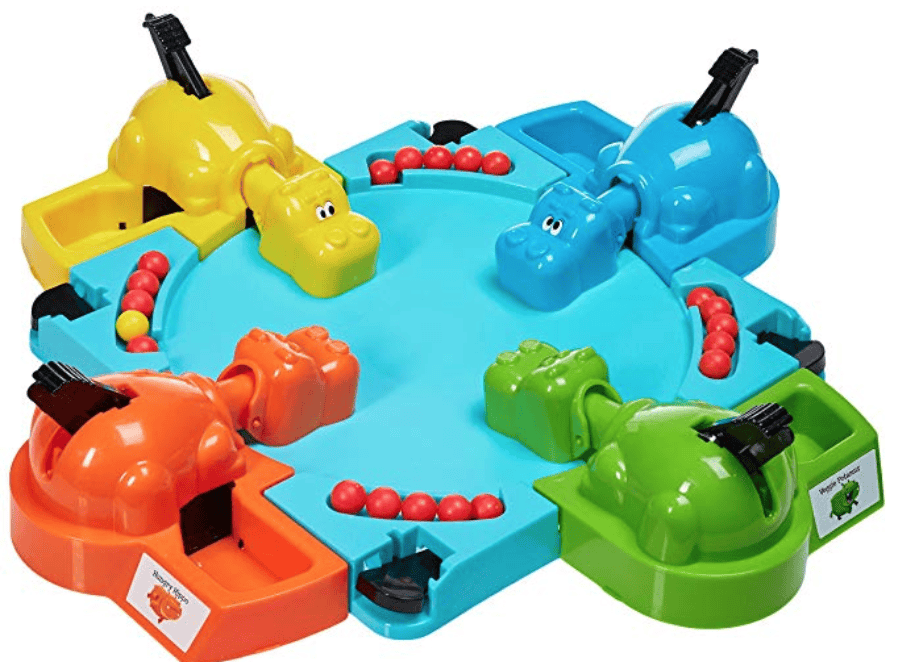 ---
Let's Go Fishing Game – Be warned. Lots of pieces to keep track of but my kids loved this one.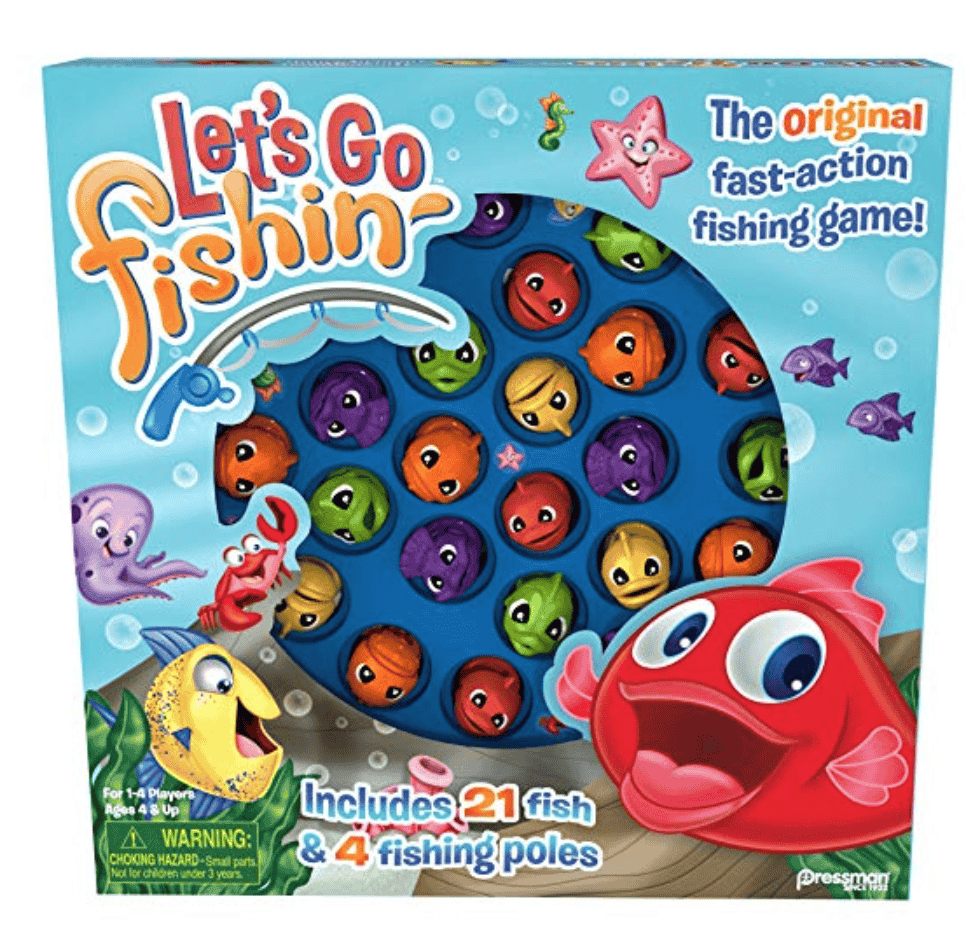 ---
Teaching Cash Register – A classic. So much pretend play can happen with this toy.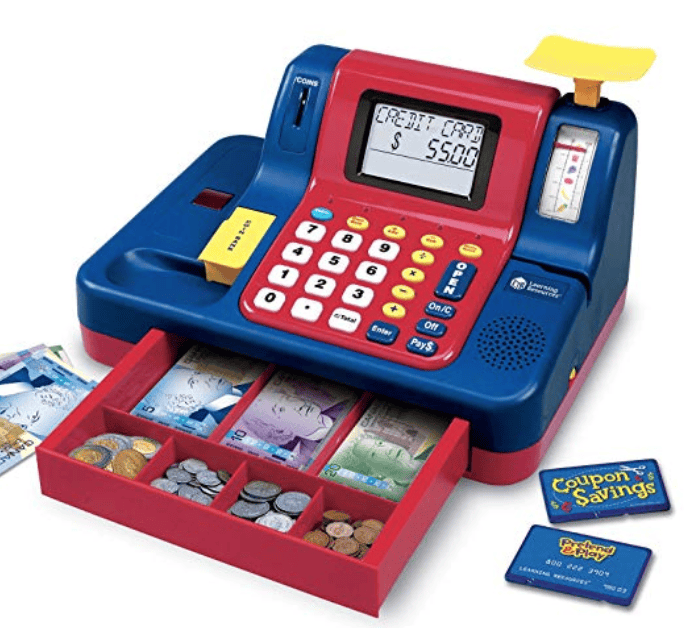 ---
White Paper Rolls – This seems so simple but I have found that my daughter LOVES having these around to use for art. Spread them out on the table to color on during dinner time. They can also be used on a play table for easy clean up. Pair this with Crayola Ultra Clean Washable Markers for a great gift.
---
Warmies – I know, I know. NO MORE STUFFED ANIMALS. However, these are different. They're microwavable and have a lavender scent for a soothing warm cuddle AND they're at an awesome price point. They have a million animals to choose from – see them all here.
---
Horse Family – So much imaginary play can happen with this take-along horse barn and family. If your little lady is an animal lover this is a must!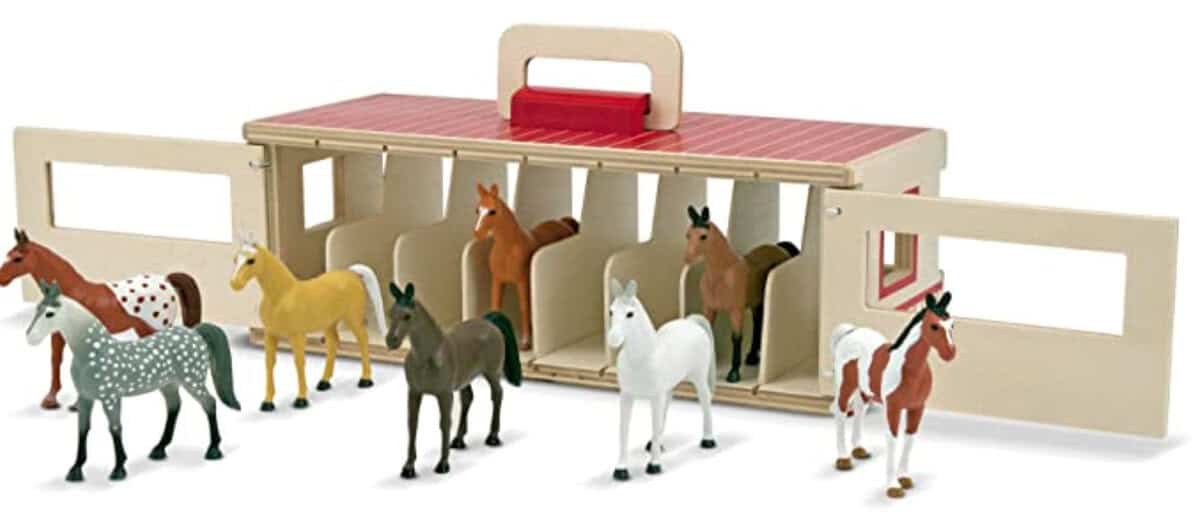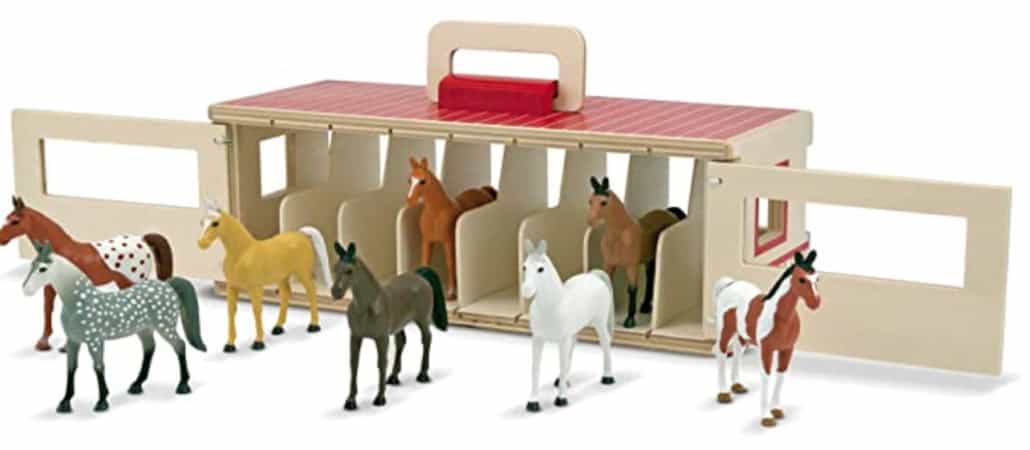 ---
Melissa & Doug Cutting Food – There is something that kids just love about slicing these pieces of food. They are held together by velcro and can be "sliced" and served over and over again.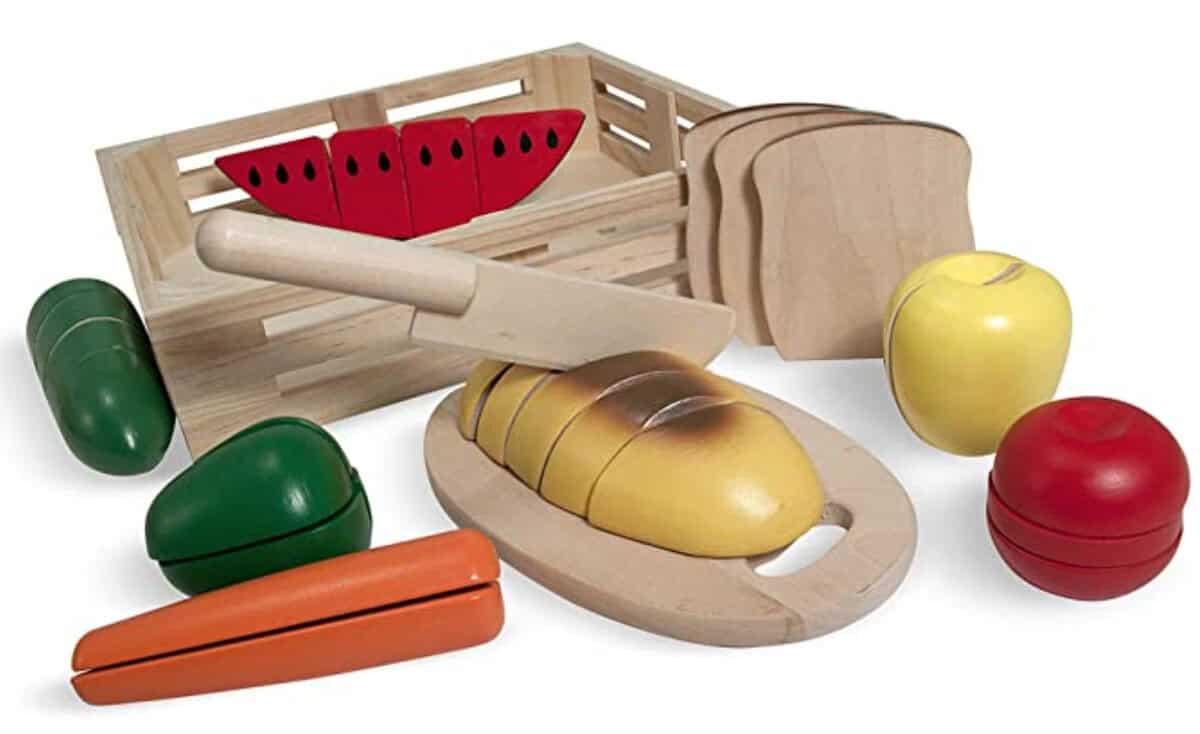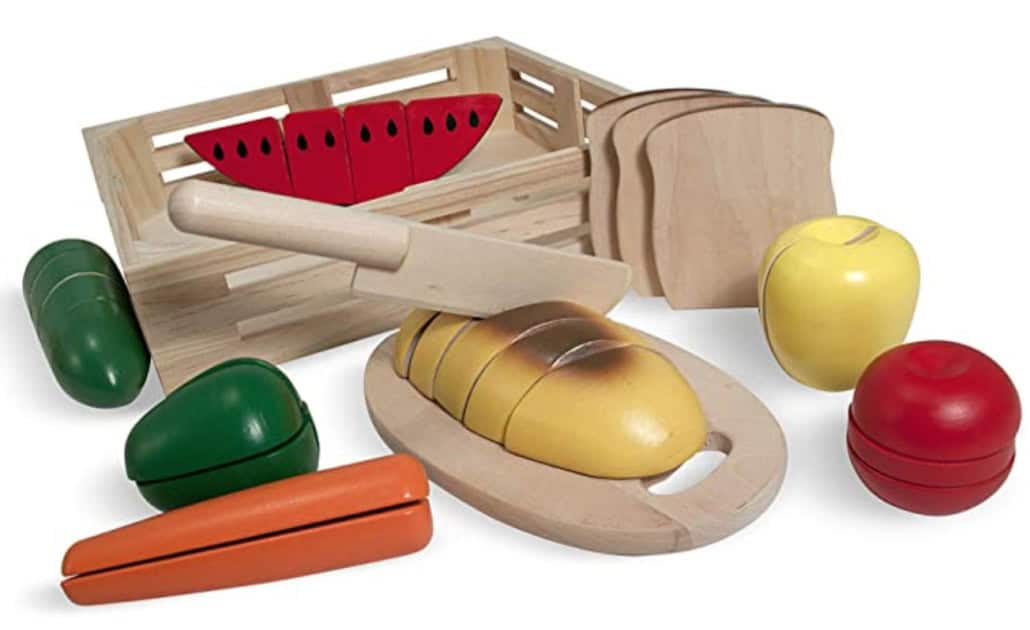 ---
Bugs in the Kitchen – A fast-paced family-friendly game. Getting this for my son!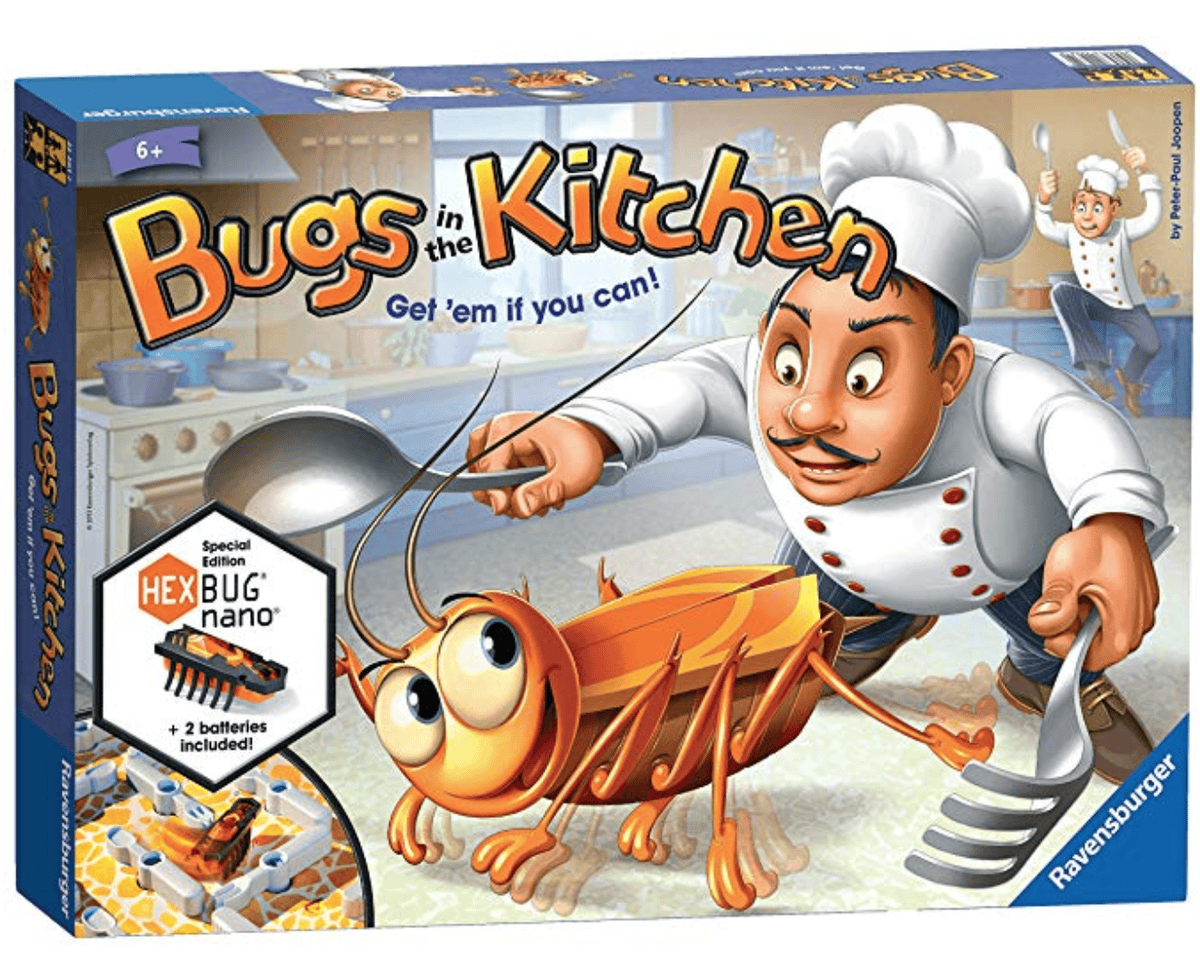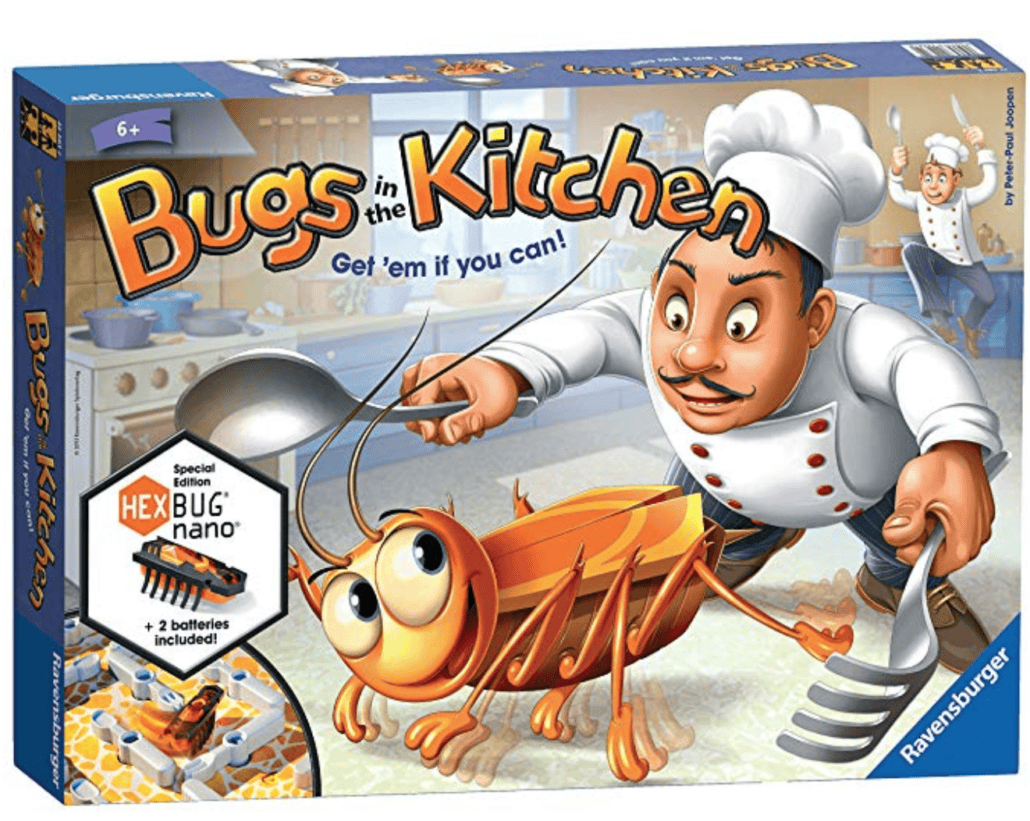 ---
Me Readers – All of my kids loved these! My 3 year old has even figured out how to navigate the books as they are read outloud to him. There are lots of different themes too.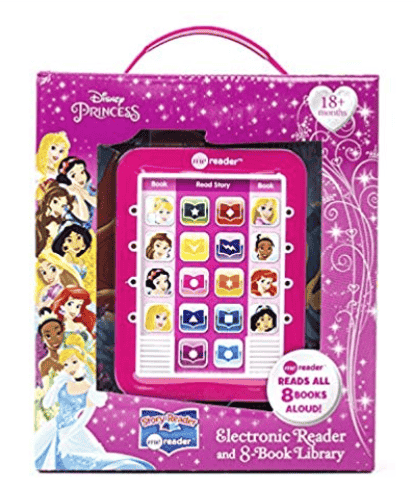 ---
Play-Doh Magical Oven – When the Play-Doh box comes out, this is the most used toy!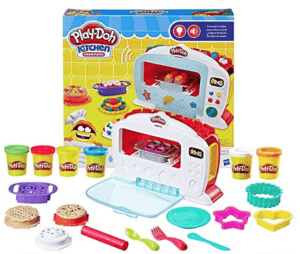 ---
Stamps – I got a big set of these a few years back and we have used them over and over again. Kids love to stamp up mail, scrap paper, or really anything you put in front of them. Just don't look away, one might end up on a siblings face. 🙂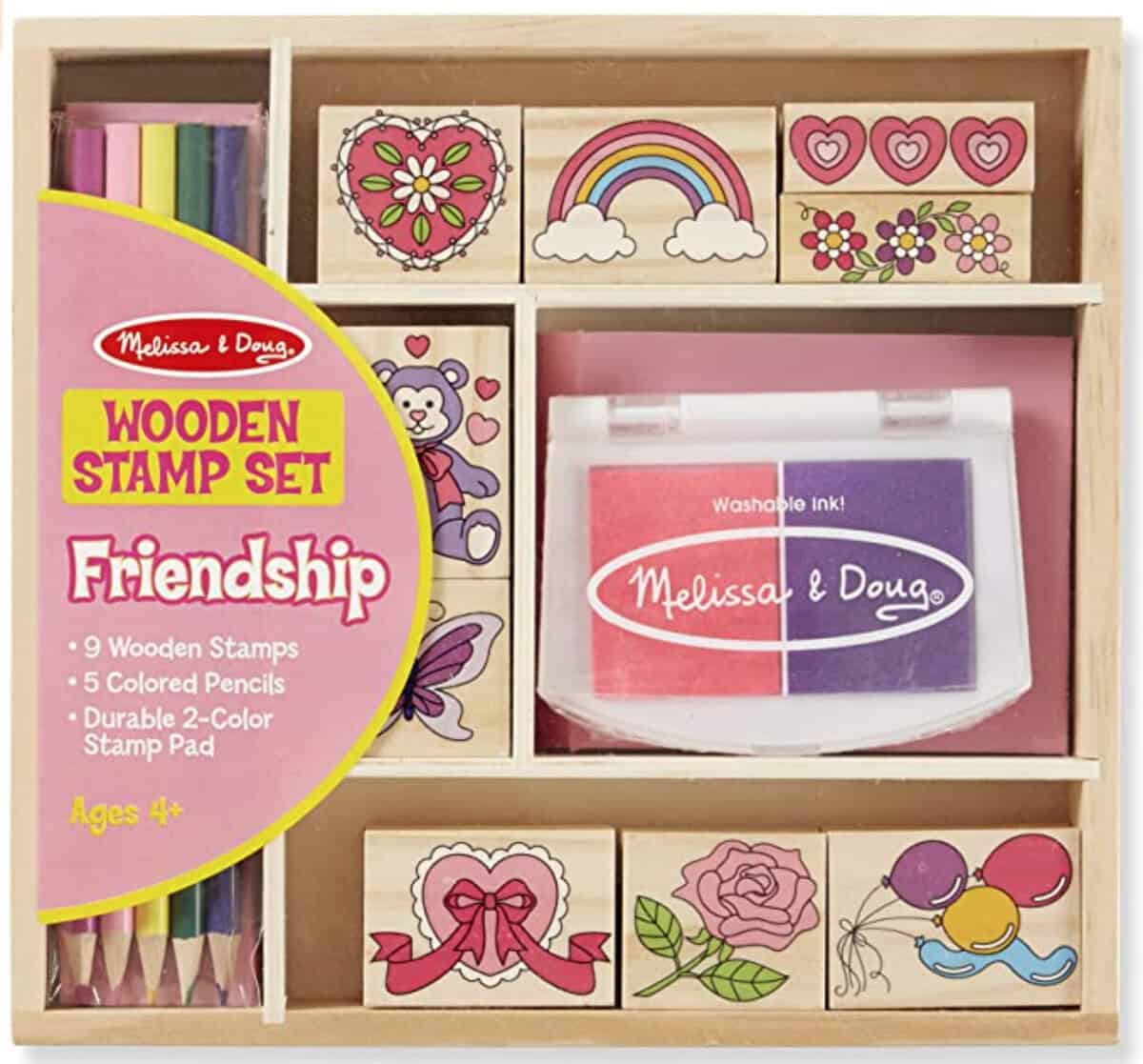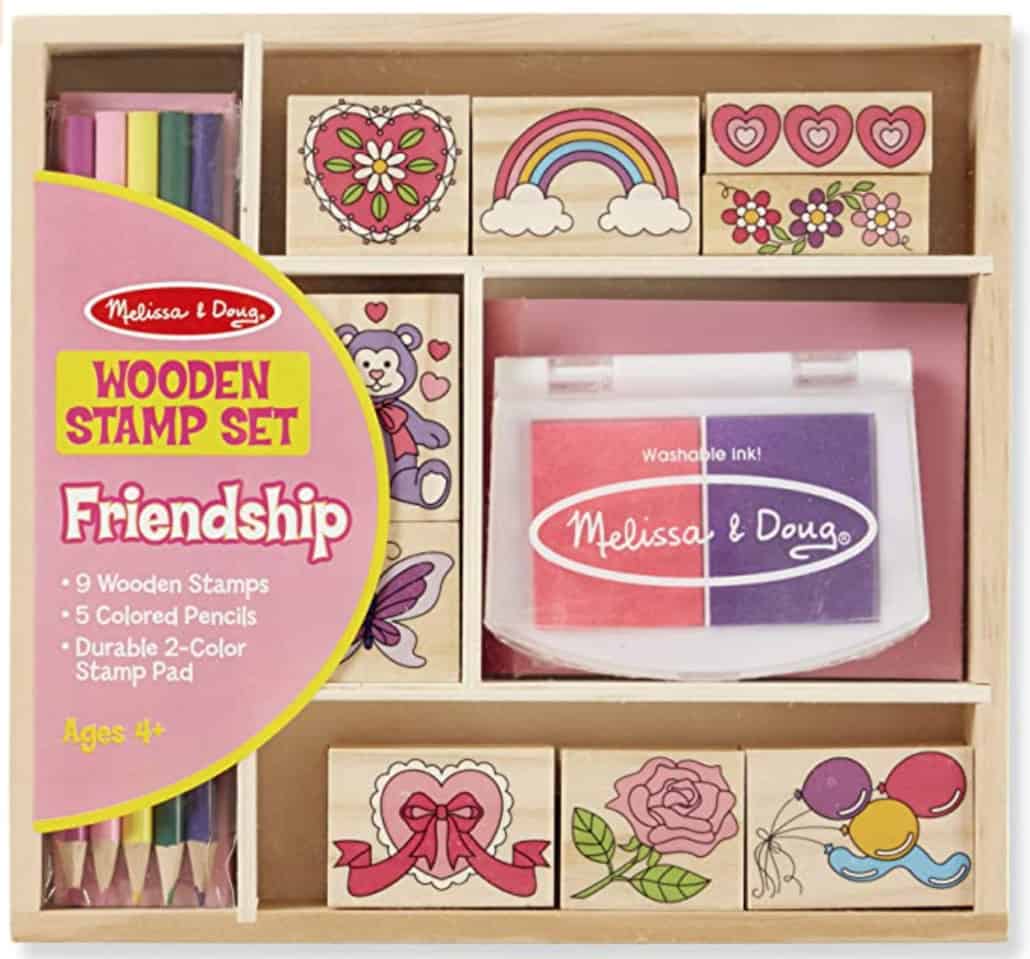 ---
Zingo – There aren't many games that hold my 4 year old's attention but this one does! It's easy to learn and the kids love the little card dispenser.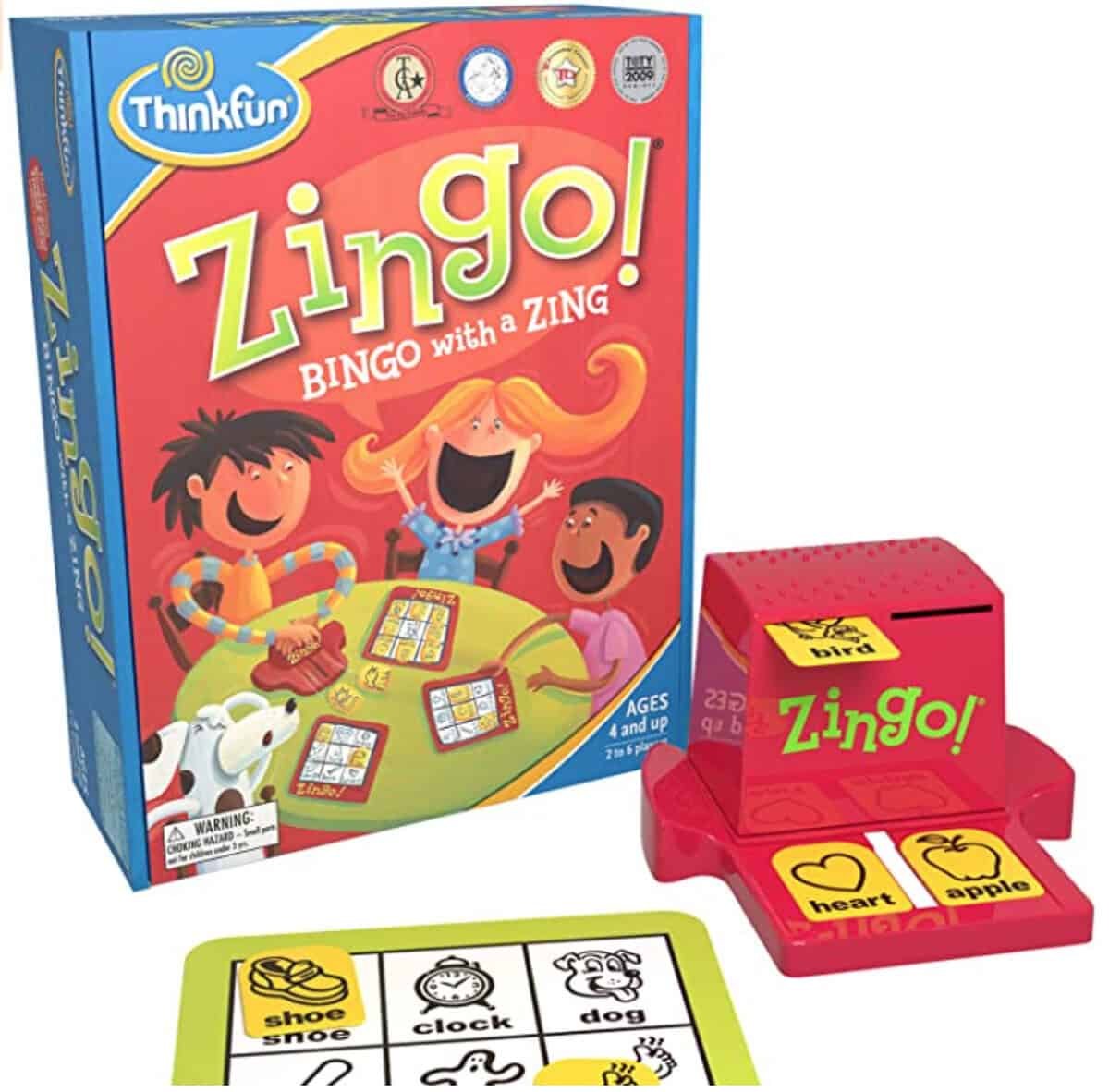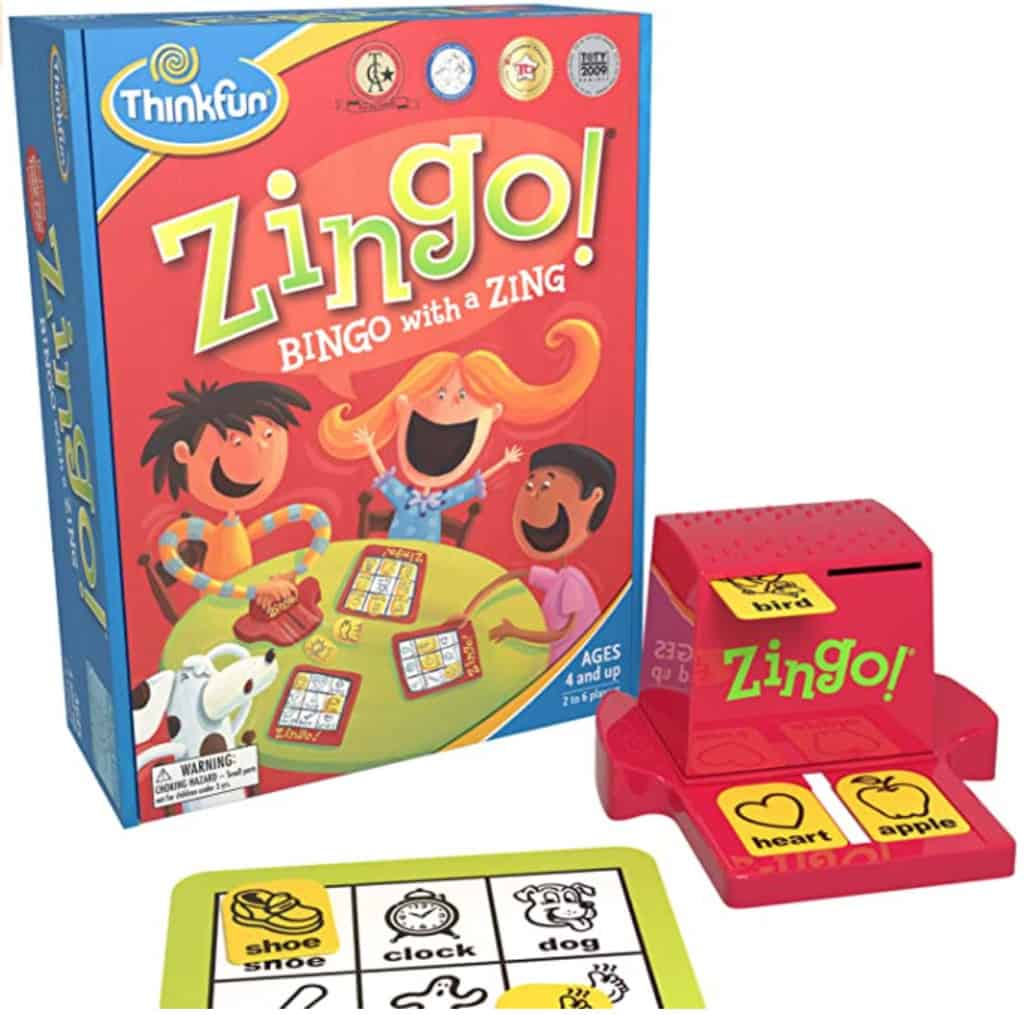 ---
Bath Drops & Bath Finger Paint – This is the perfect age group for this kind of toy. I should just get a subscription to these because we use them so much!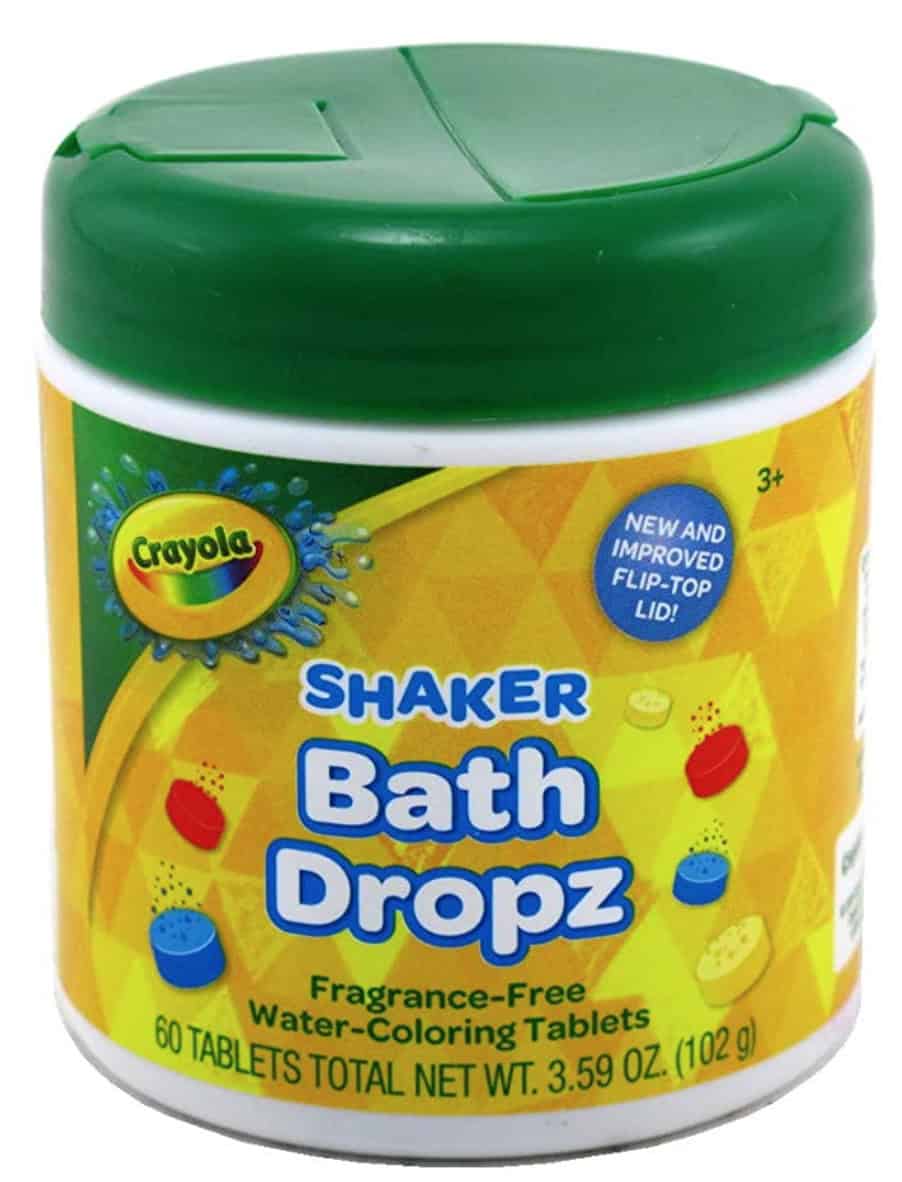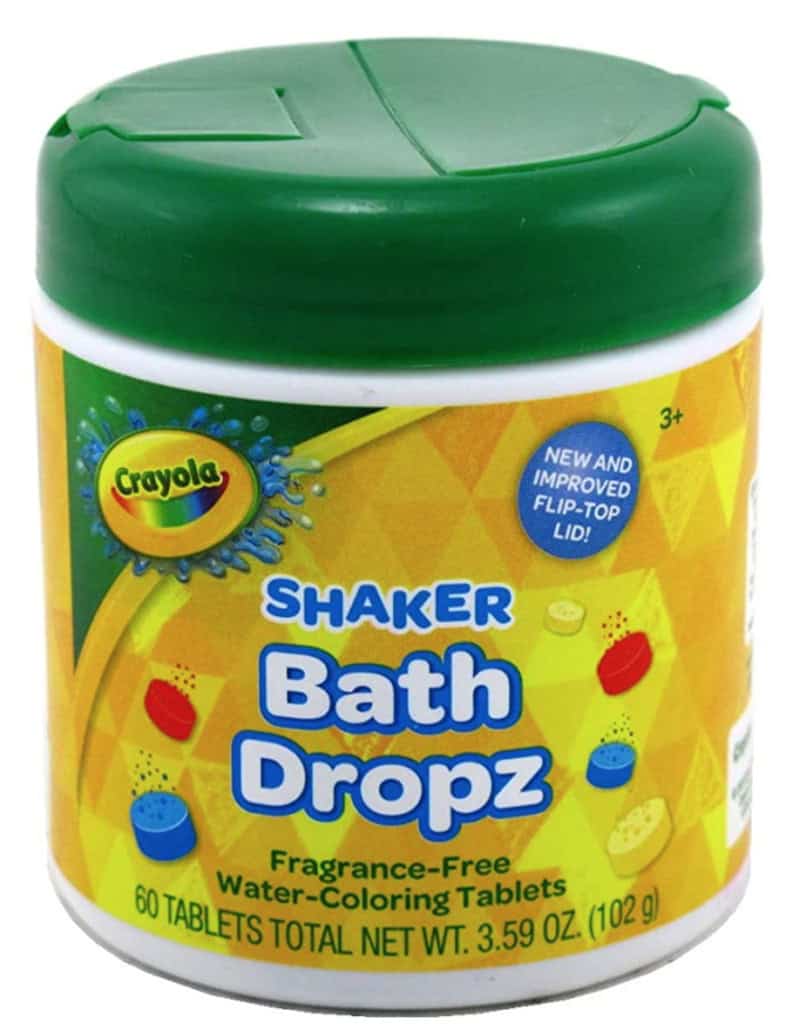 ---
Personalized Step Stools – My kids would LOVE these! So many cute options too.

Check Out all of Our Gift Guides
---