Gift Guide: Boys Ages 5-9
Updated: 8/16/22
We believe children inherently have amazing imaginations and that the right toys can fan that flame. We've tried to provide gift ideas for boys, ages 5-9, that we've used in our own homes and that can help them be imaginative and grow as a whole person–everything from active toys to science experiments to building sets to board games to books.
Many of the gifts on our Girls Ages 5-9 list would work great for boys, too.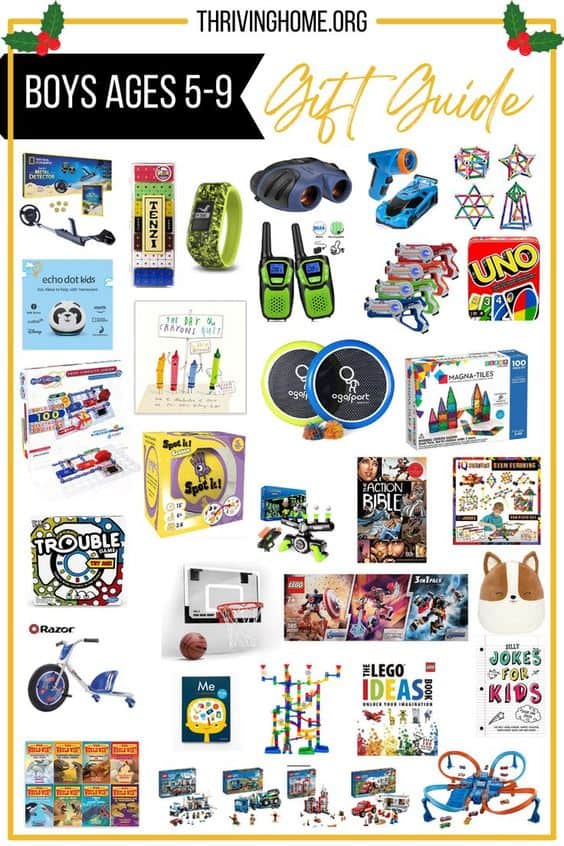 * Indicates the link is sponsored. We pride ourselves in carefully selecting products we have personally used and/or are excited about.
Boys Ages 5-9 Gift Guide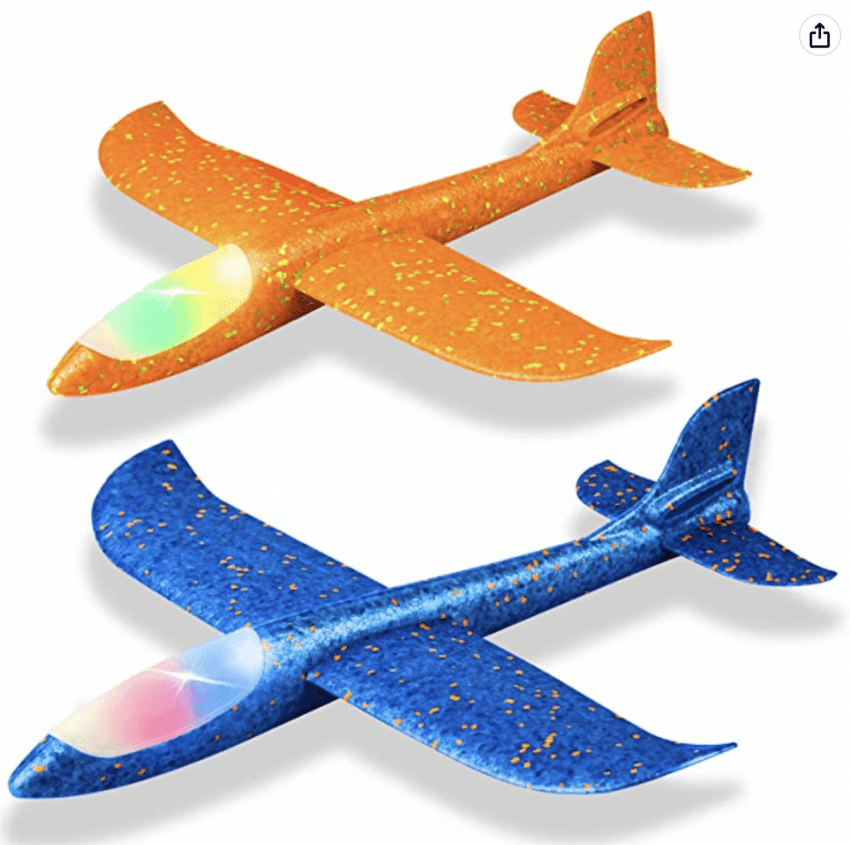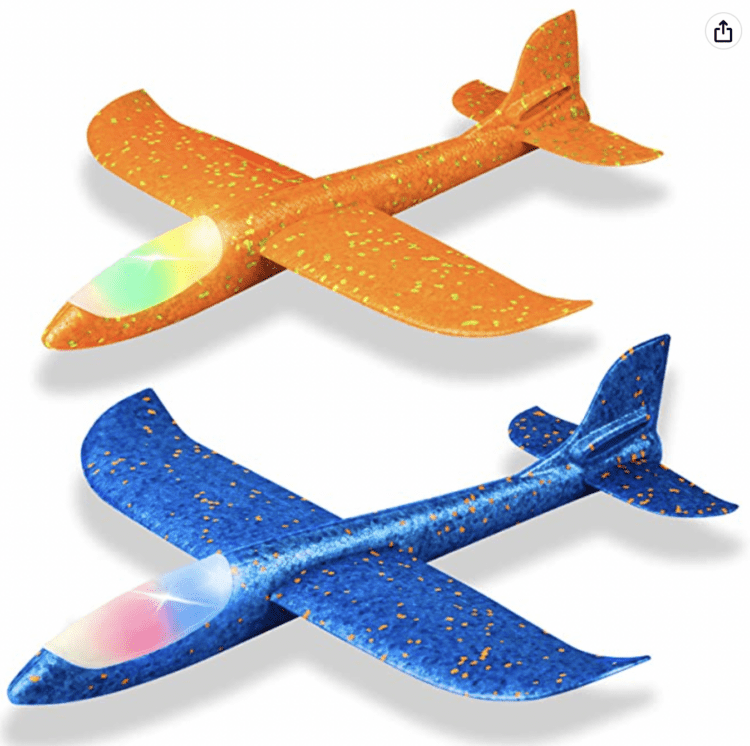 Foam Glider Planes
I got these for my 6 year old last year and they were a huge hit! They work great to throw off a deck. 🙂
Buy Now
Hot Wheels Criss Cross Crash – Race and create epic car crashes with this fast-moving, action-packed track. This one is a blast! Requires 4 D batteries you can get here.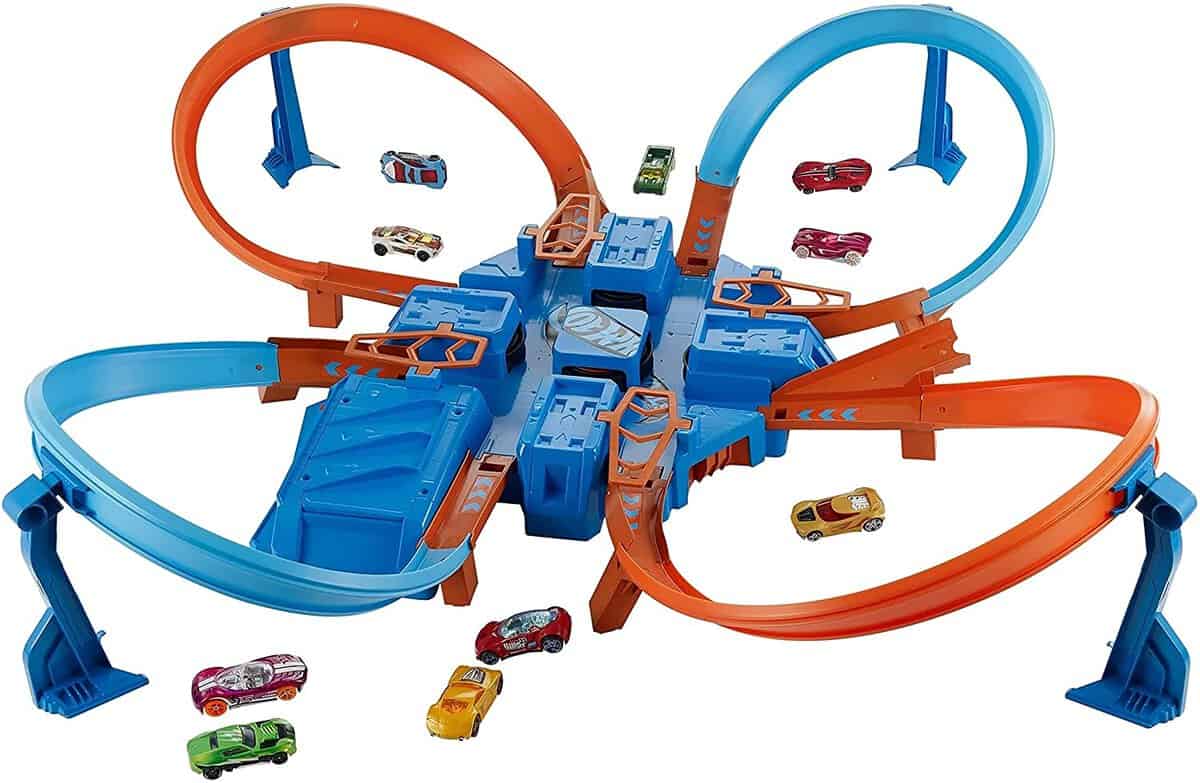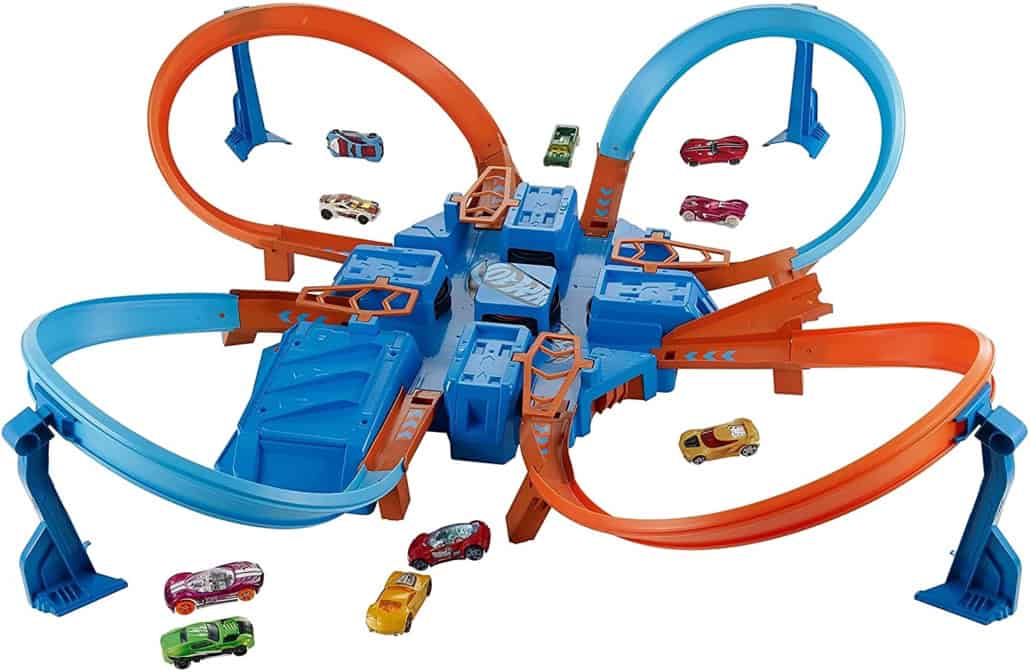 ---
My kids LOVE this. It's great for all ages too! In fact, according to Amazon, I've purchased it 3 times. Probably because I often give this as a birthday gift. This year, it's going to my nephew! The giant bubbles are easy to make and you can use any bubble solution.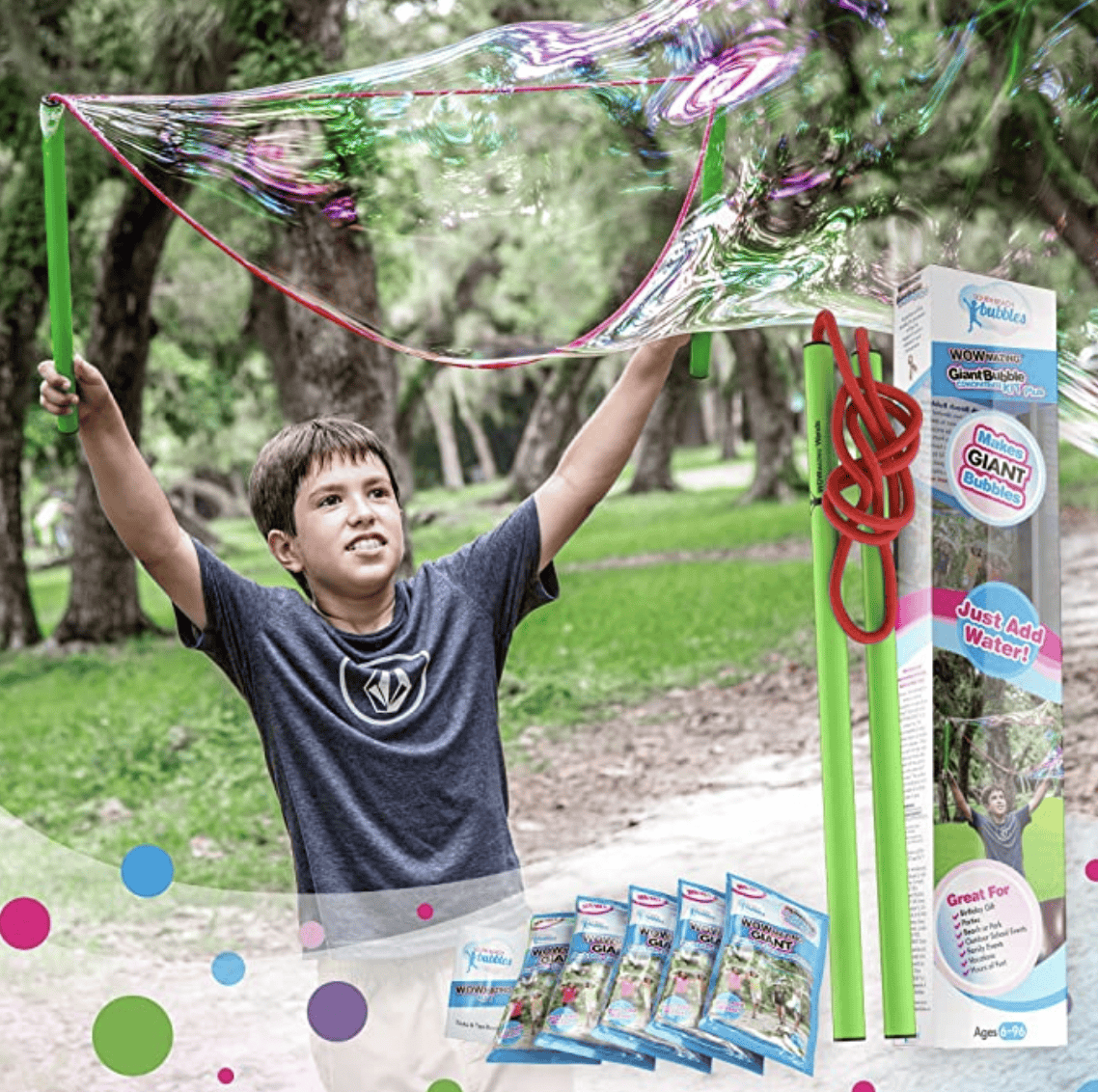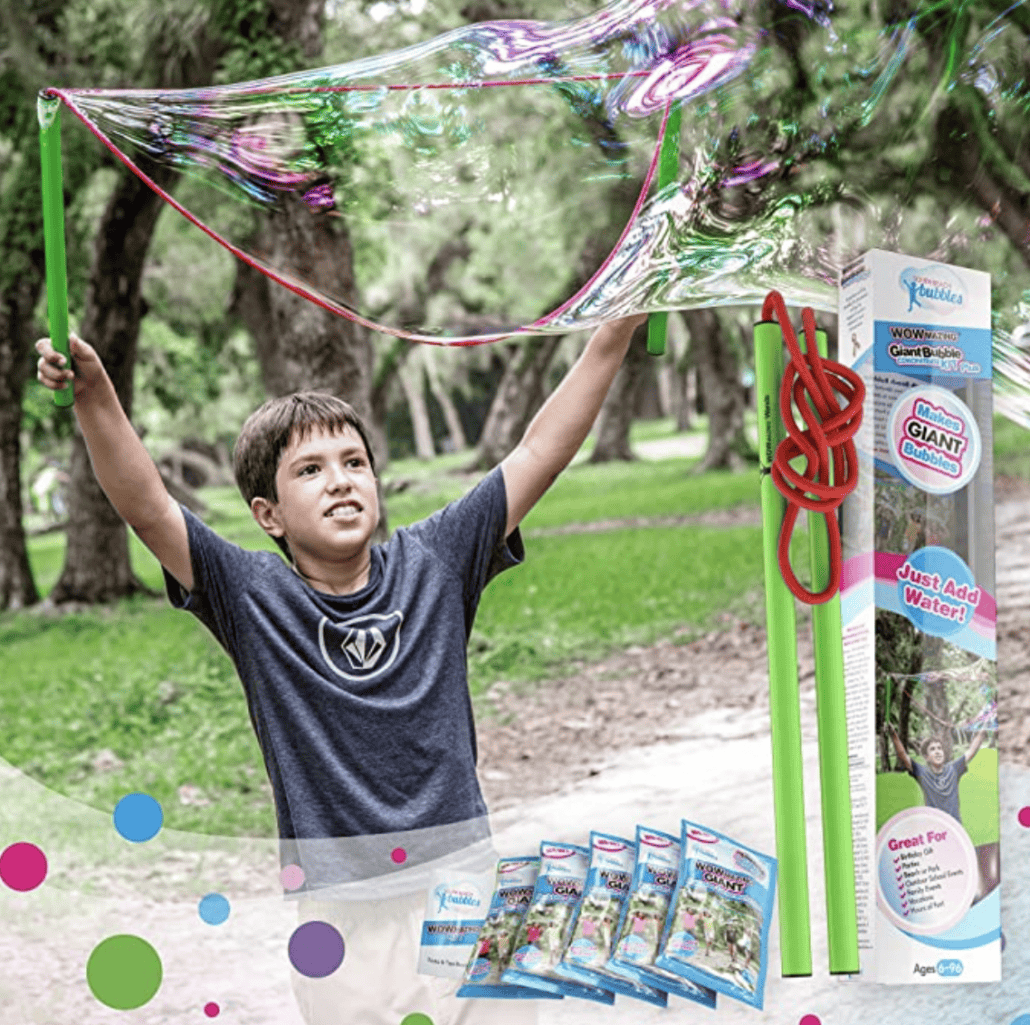 ---
IQ Builder – There are so many projects your budding engineer can create with this building set. Ebooks included for beginner, intermediate and advanced builders. Some of the reviewers even bought a second set to make additional creations.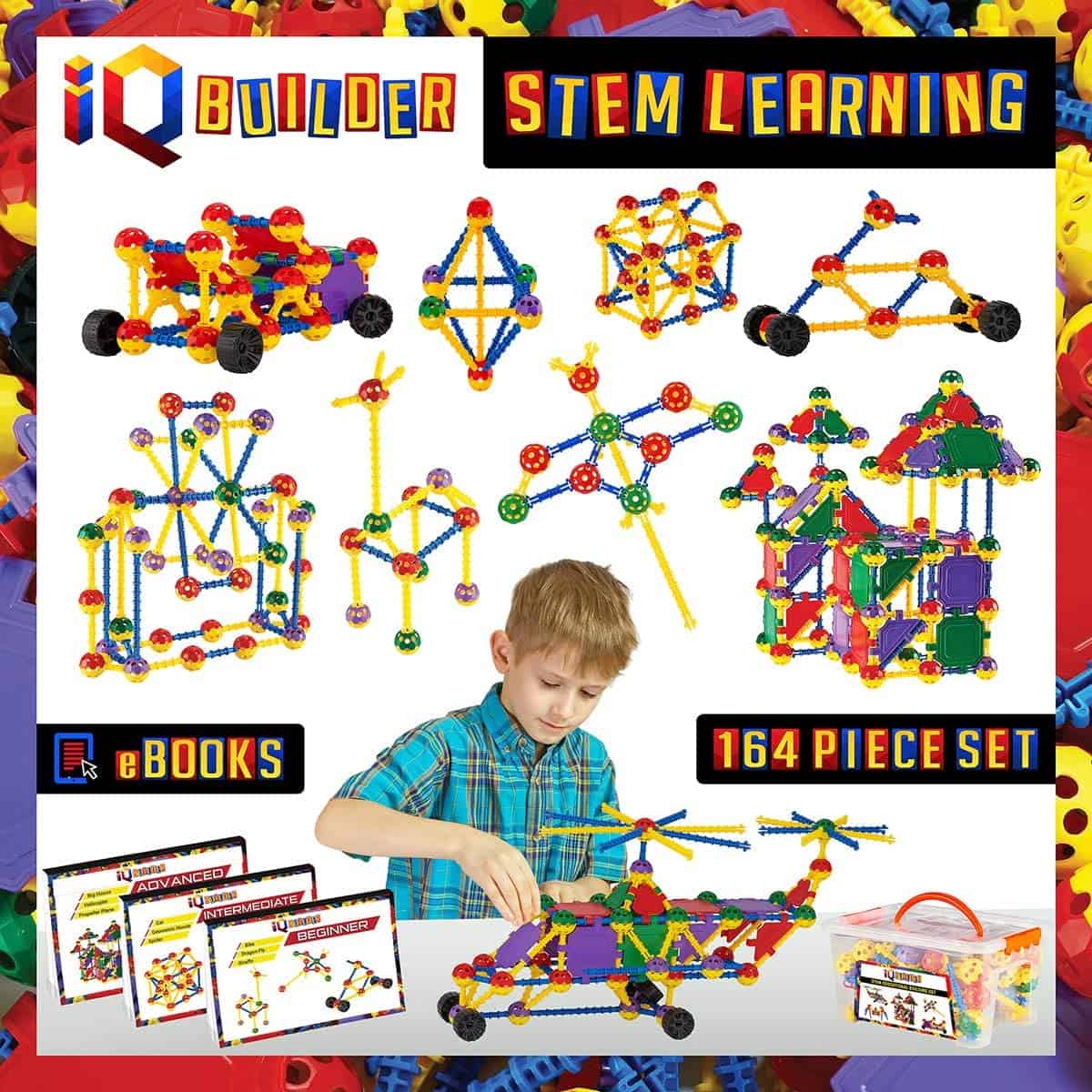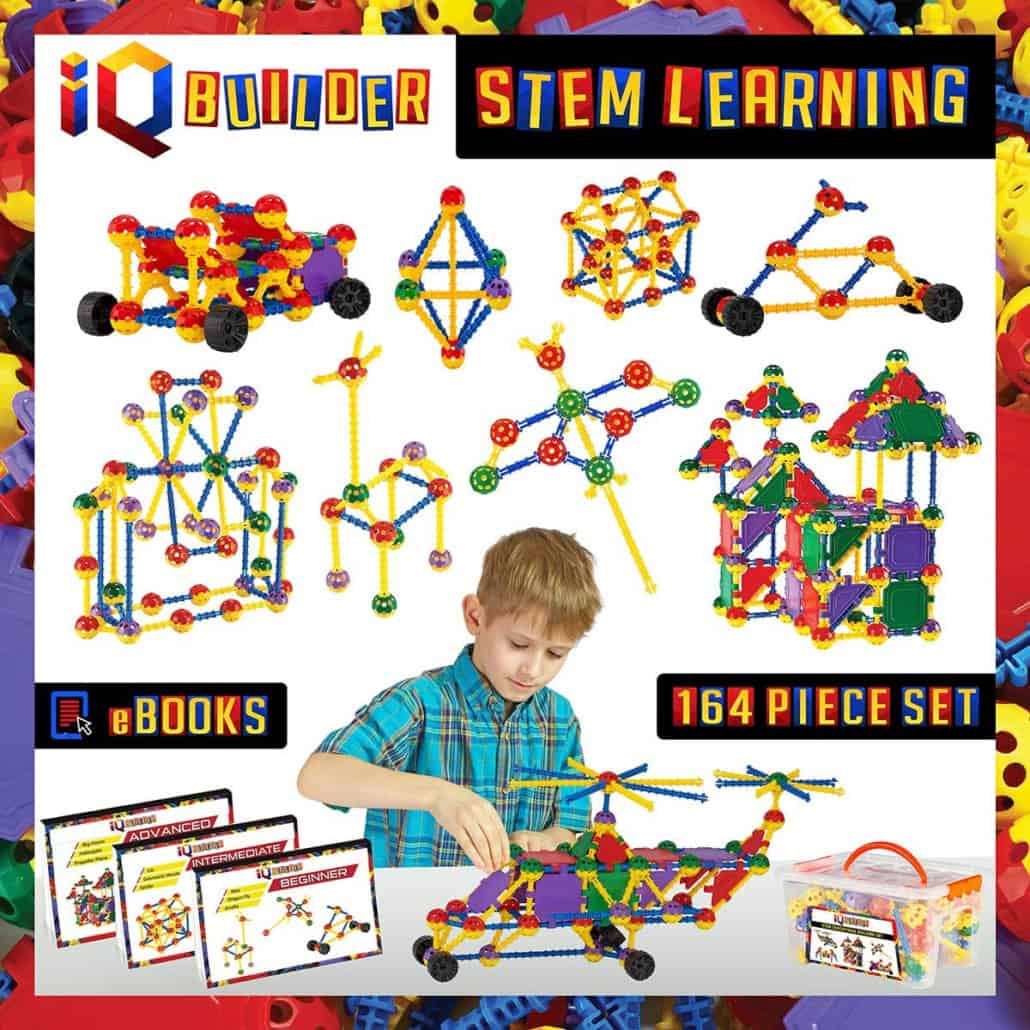 ---
Squishmallow – These are the softest, squishiest stuffed animal ever, and there are SO many to choose from. My kids even use them instead of pillows.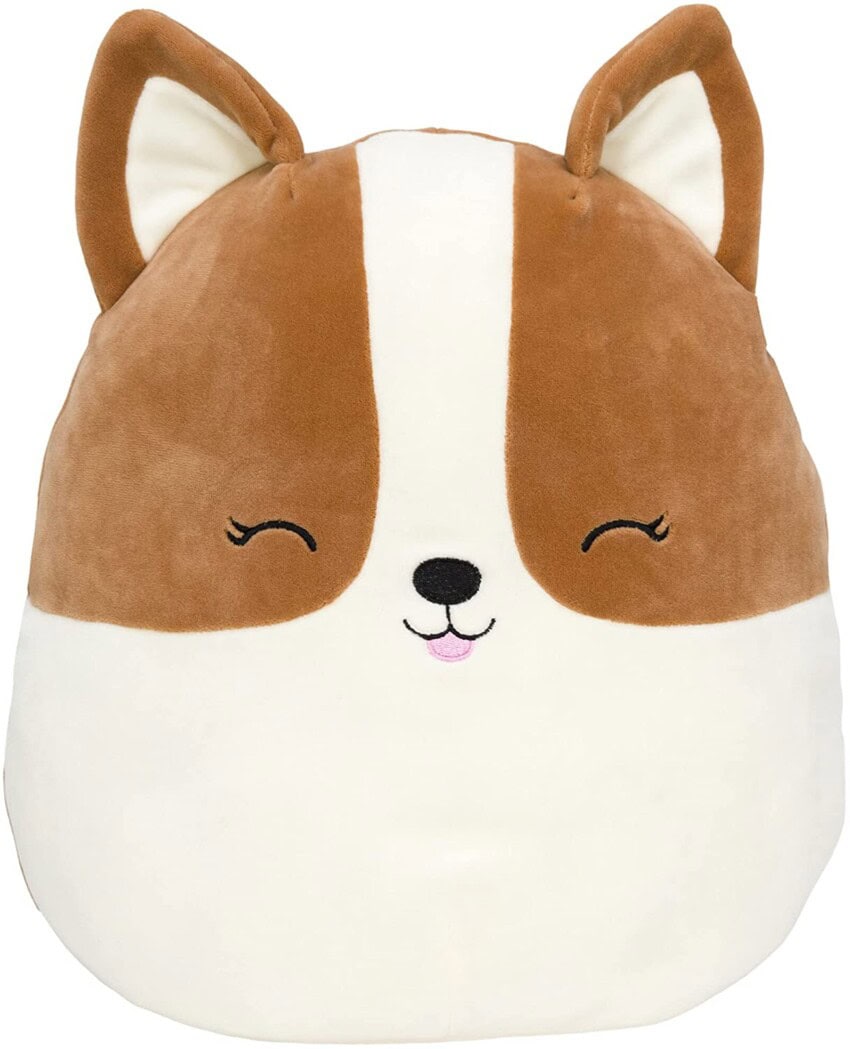 ---
Junior Metal Detector – Perfect for hunting treasure in the park or backyard, this junior metal detector is adjustable and light. It really works too…my kids found some cool discoveries with it.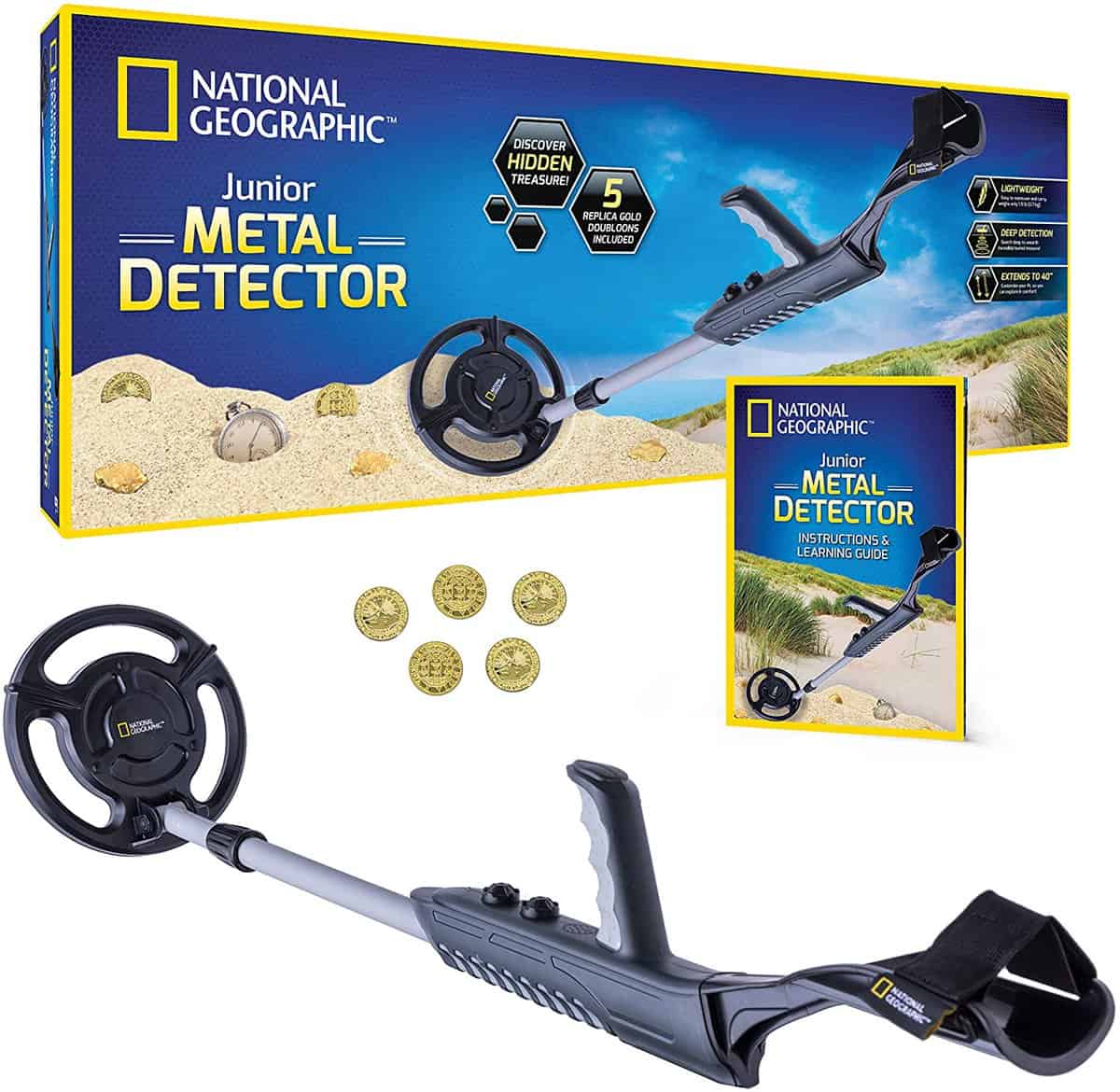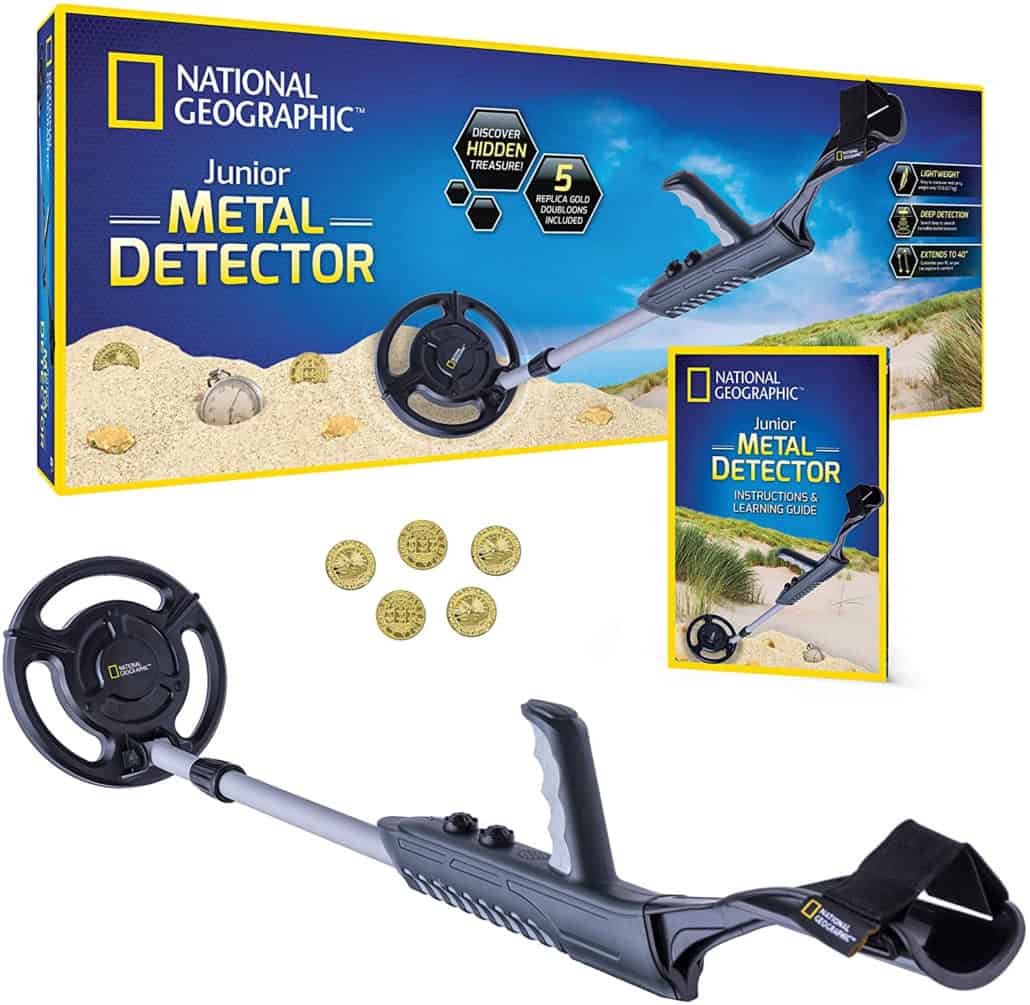 ---
Zero Gravity Laser Race Car – I'm pretty sure this car that races up walls and ceilings might be the coolest gift of the holidays. The car itself is USB rechargeable, but don't forget the extra AAA Batteries for the laser control.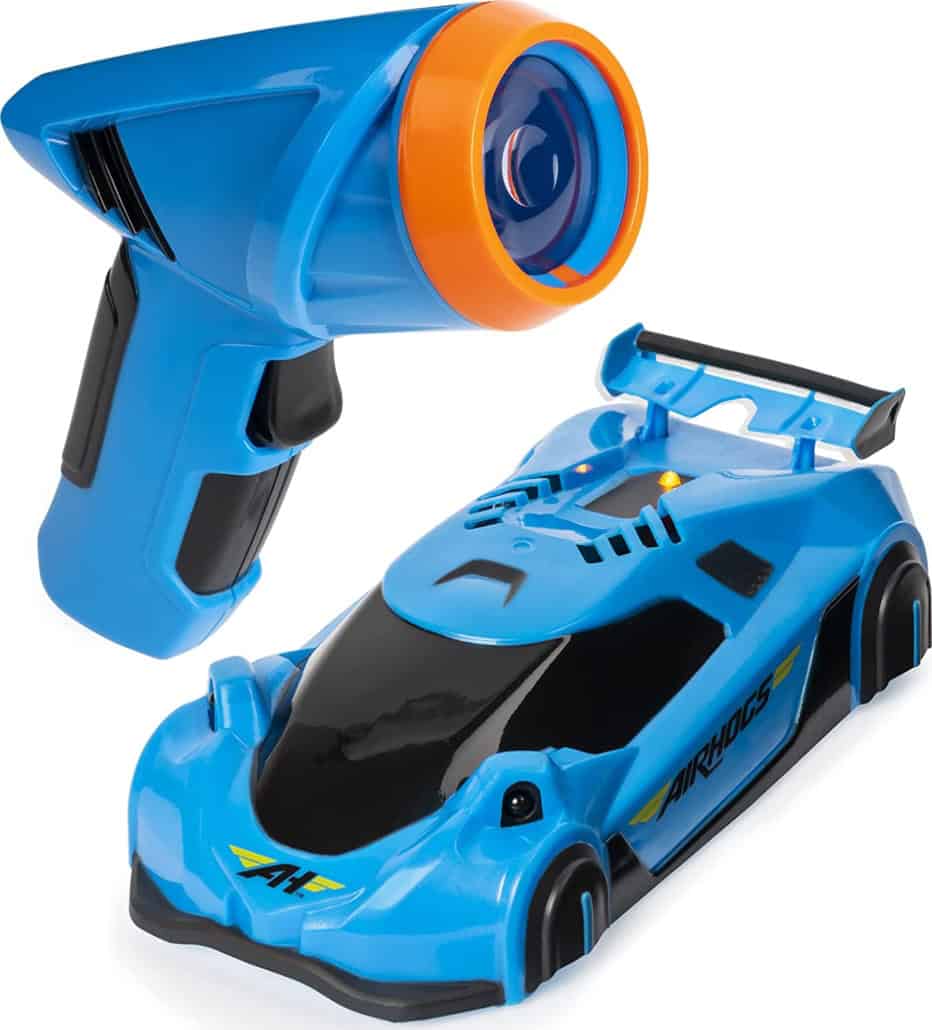 ---
Silly Jokes For Kids – Grandma gifted my son this book, and it was crazy how much he loved it. This is the age when the silly jokes start, and this book has great ones I even found hilarious!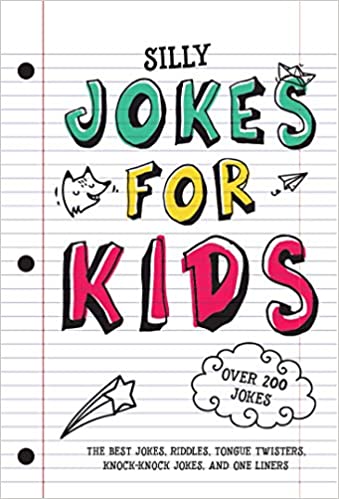 ---
I am 100% getting this for both my boys this year. Each kit includes 10 Geodes to smash open and discover what is inside.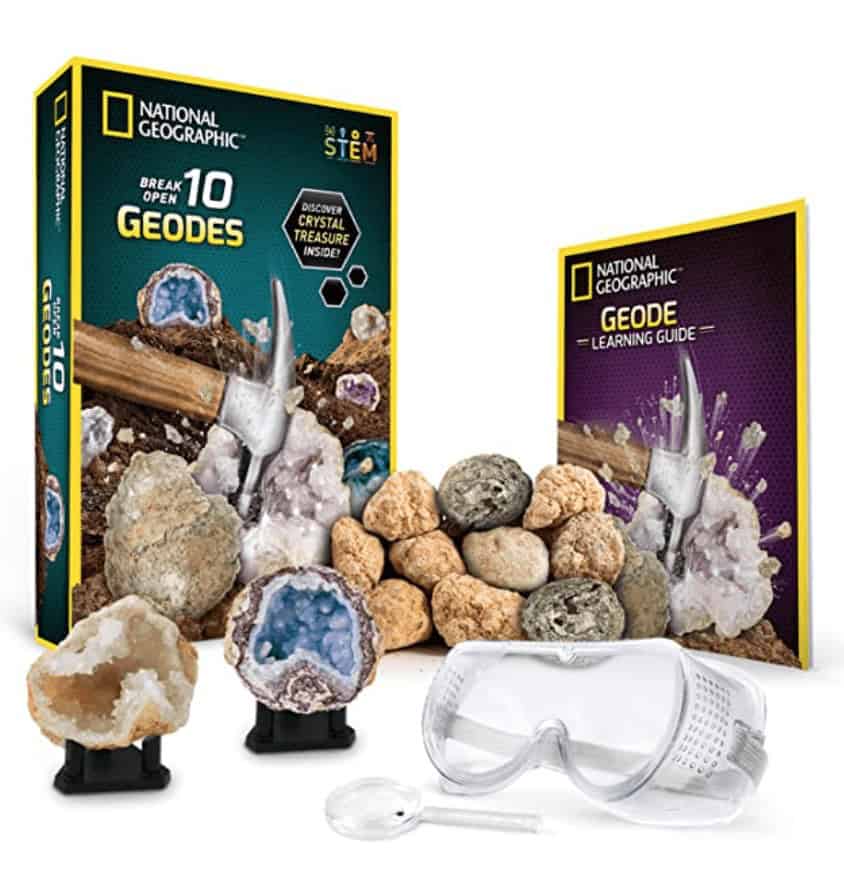 ---
Rechargeable Walkie Talkies – My kids got these affordable and very fun walkie talkies a few Christmases ago and still play with them. They've worked really well for us.
---
VevoFit Jr. – Polly's kids talk about theirs every single day! She recommends getting the 2 year warranty (it replaced her daughter's after a year). This slim fitness tracker for kids makes it easy to keep track of their steps, sleep and activity, without adding extra bulk. This activity tracker syncs with an app that kids and parents will both love; kids will have a blast taking on challenges and adventures, and parents will appreciate the convenience of assigning chores and rewards.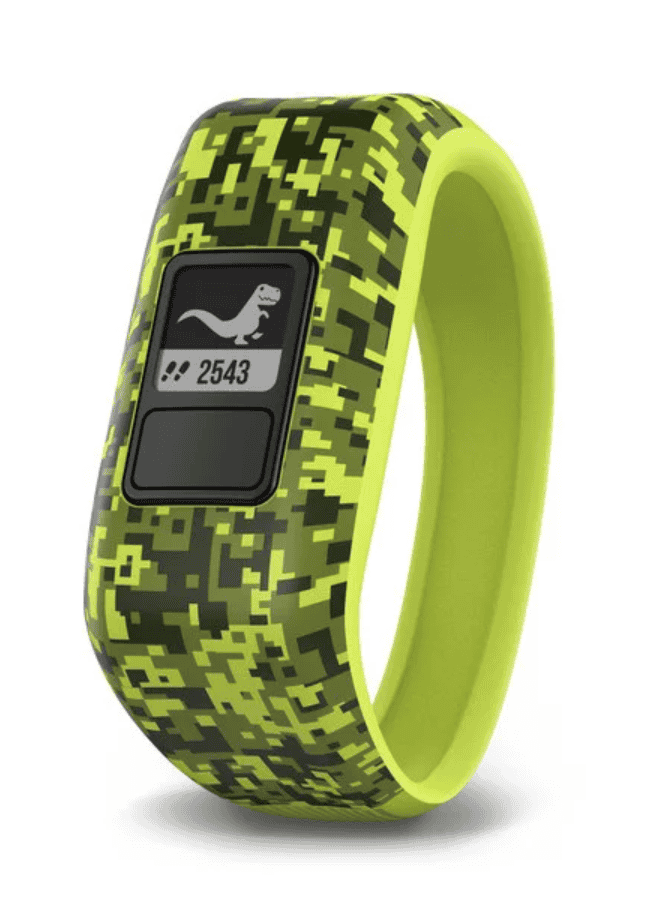 ---
Razor Rip-Rider – The classic 3 wheeler of the 70's just got a whole lot better. This is a coveted scooter among elementary kids in Polly's neighborhood.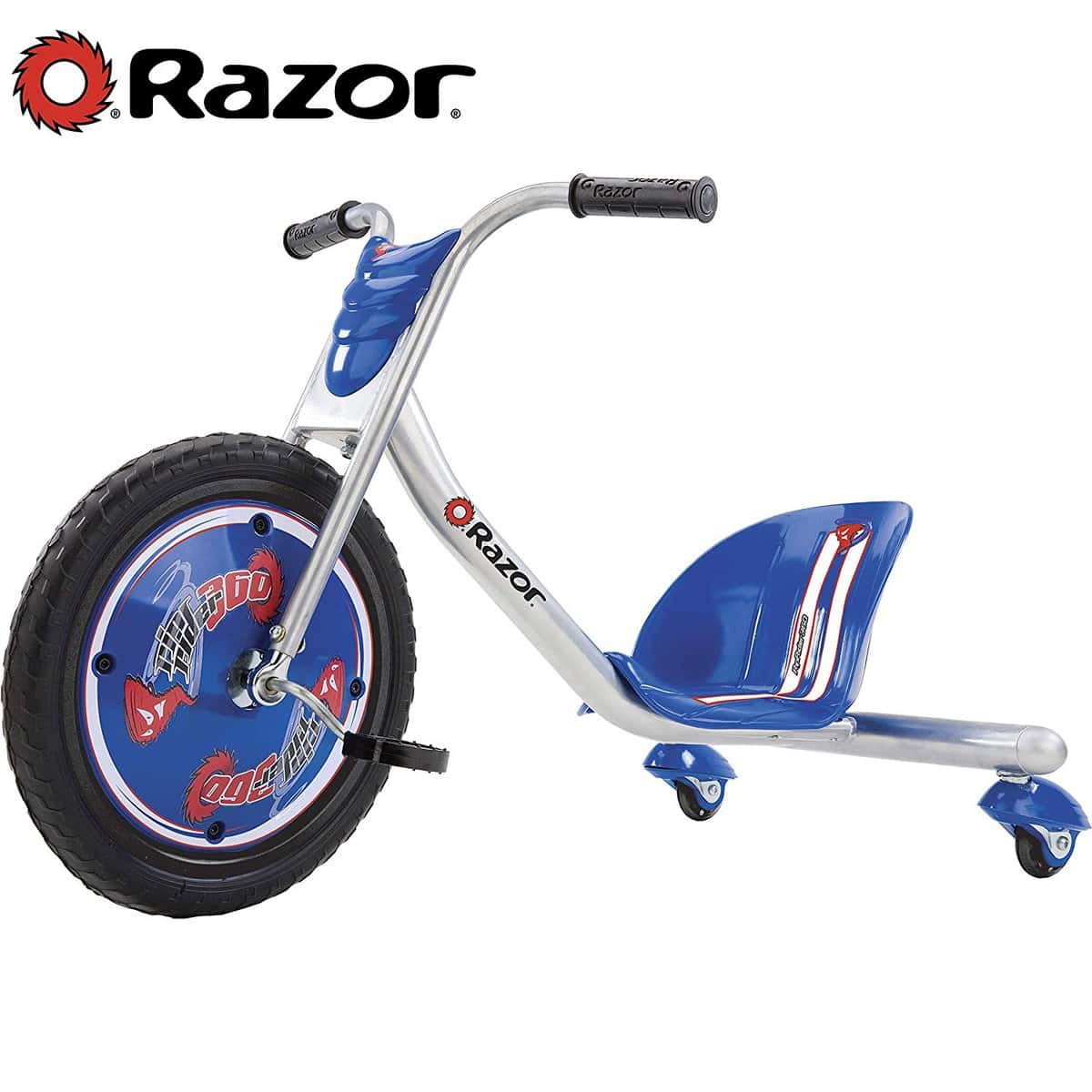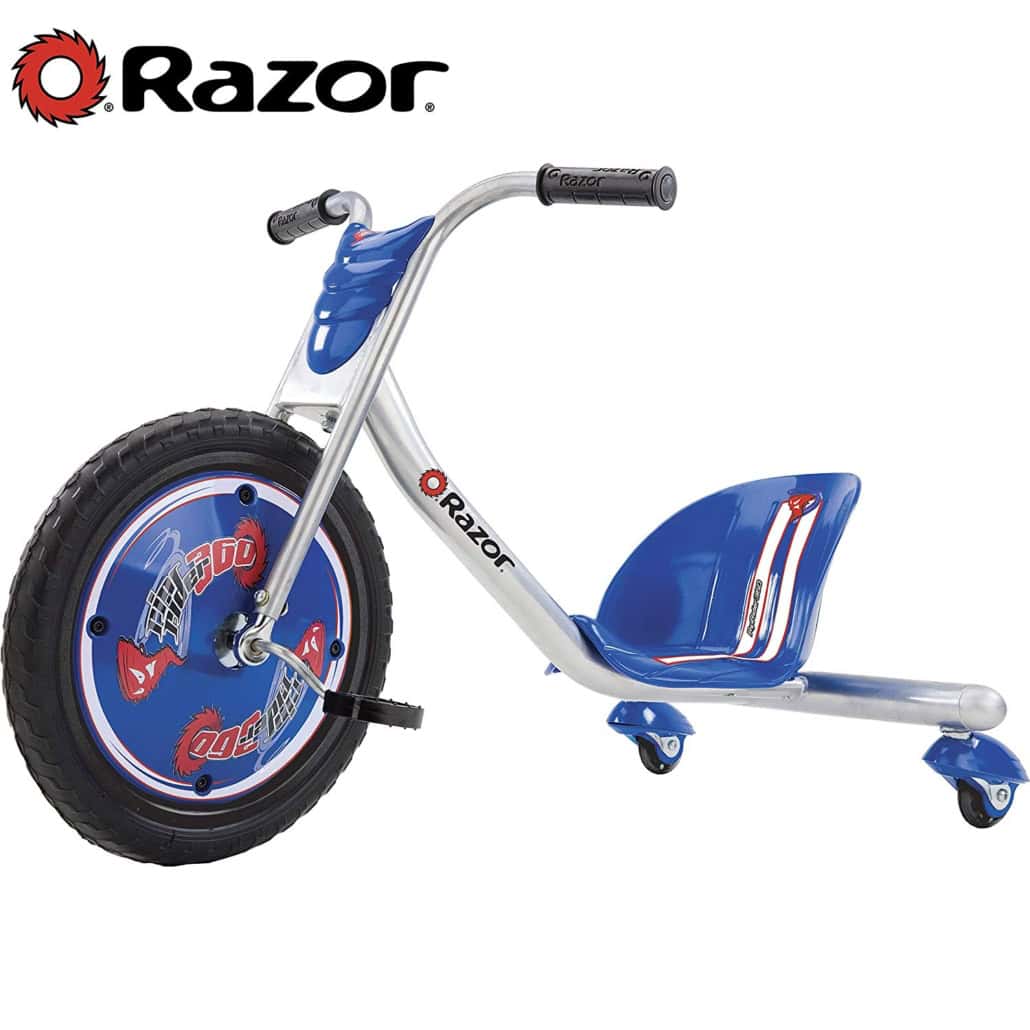 ---
Uno – This is a classic for a reason. Easy to learn and so fun, especially for this age. If your kiddos don't have it, snag it this holiday. Great for road trips, family game night, or playing with friends.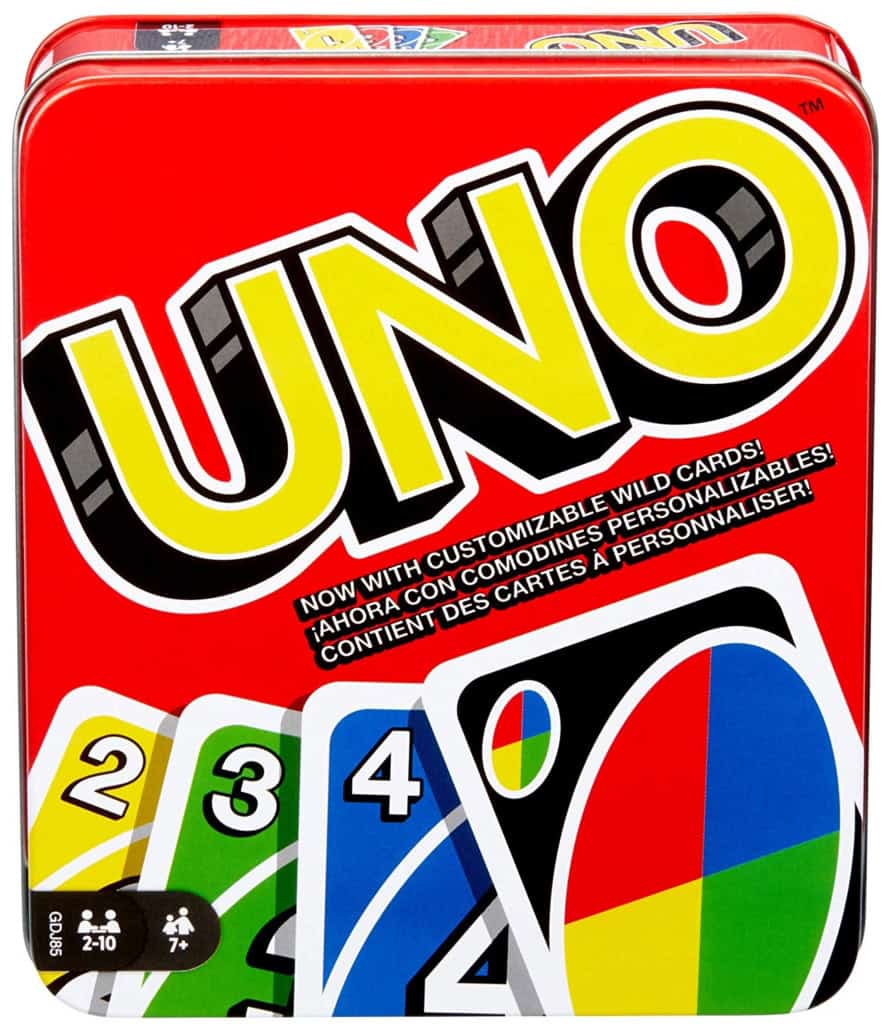 ---
Magna-Tiles – Boys and girls of almost all ages will enjoy this classic, high-quality magnetic block system. We have these at church in our younger elementary classrooms and they continue to be one of the most well-loved toys. They are definitely an investment, and you can start with a smaller set here.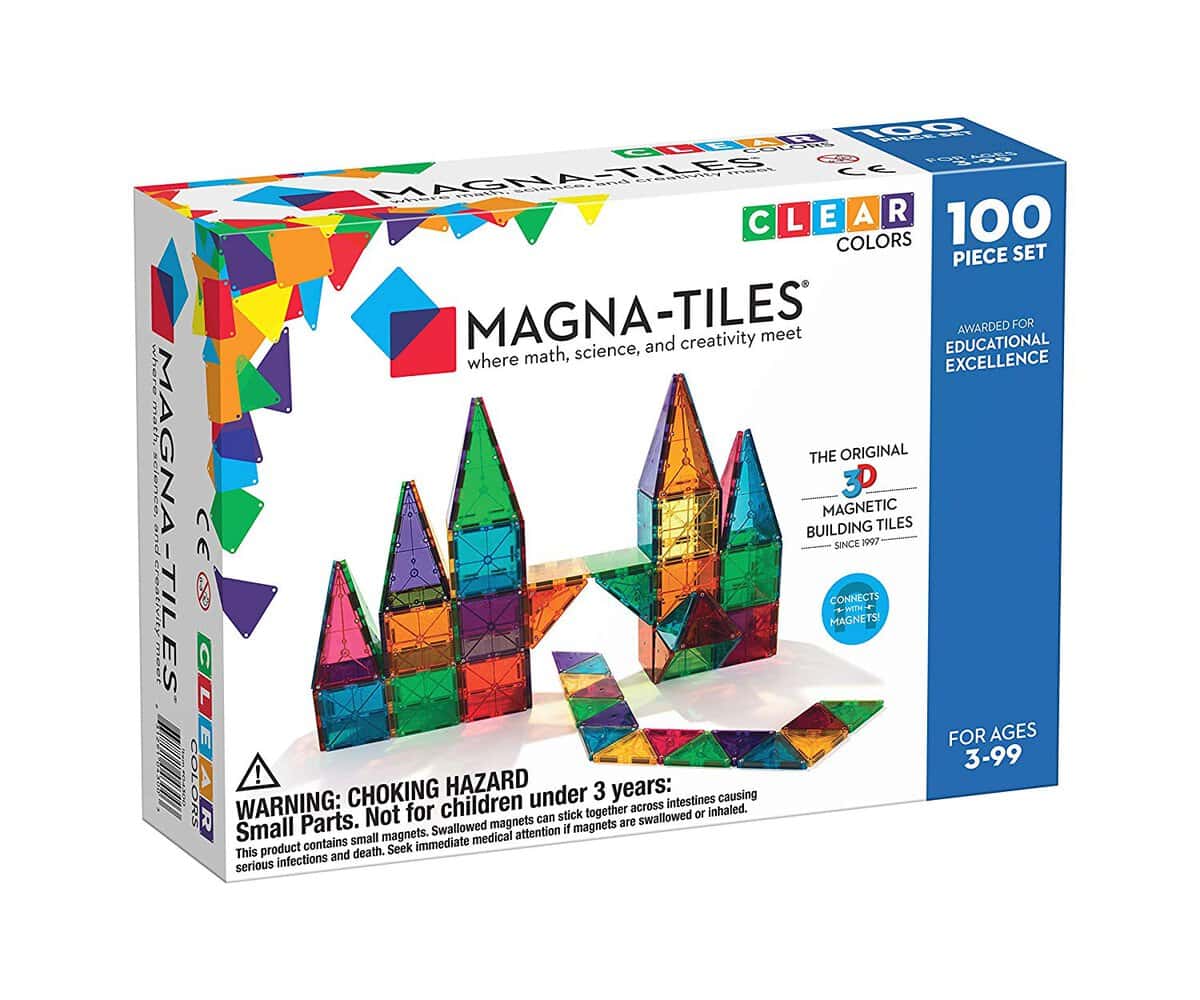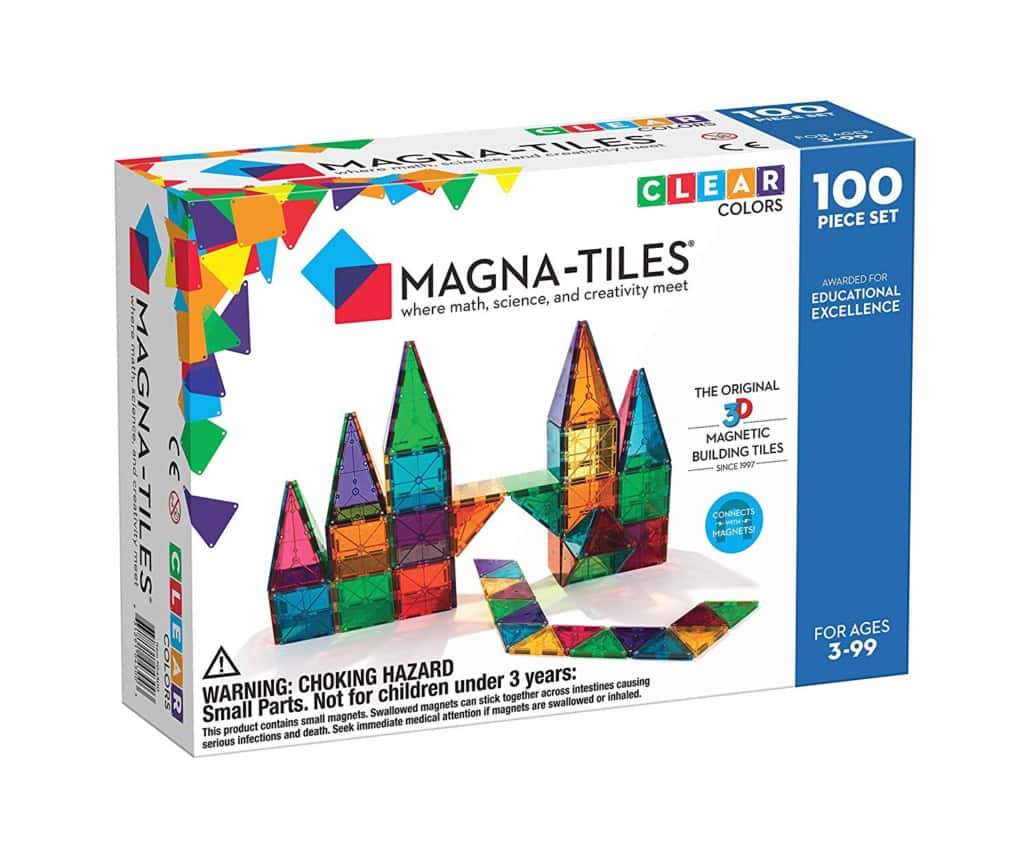 ---
Marbles + Marble Run Set – Allows kids to create endless options of marble tracks and marbles. All ages enjoy this building set. Be sure to get the extra marbles. My kids love building multiple runs and competing in marble races.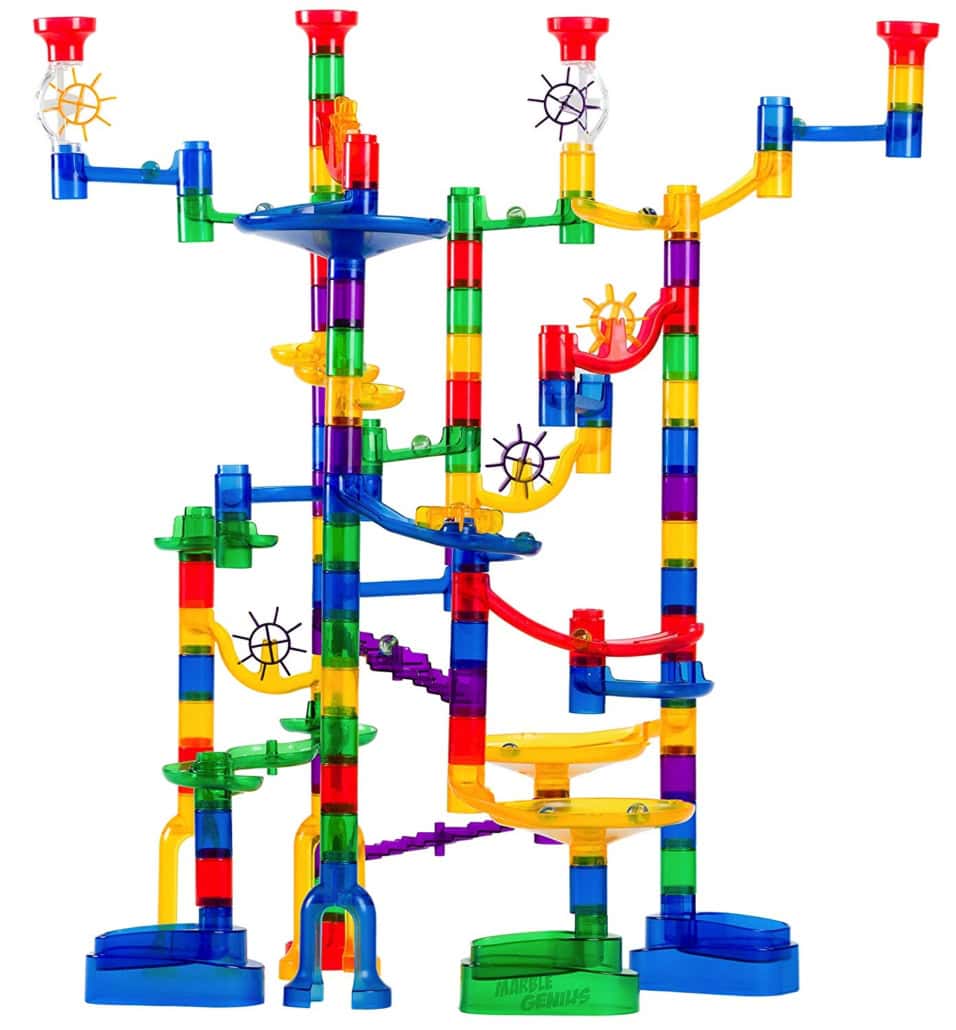 ---
Echo Dot: Kids Edition – My kids have been known to sneak the family Echo Dot into their rooms to play music and games. Since it's not filtered, this makes me a little nervous! This kid edition comes with daily time limits and the ability to review activity. It plays music, tells stories, calls approved friends and family, and has more kid-friendly skills. Excited about this option! The updated 4th generation comes in a panda or tiger.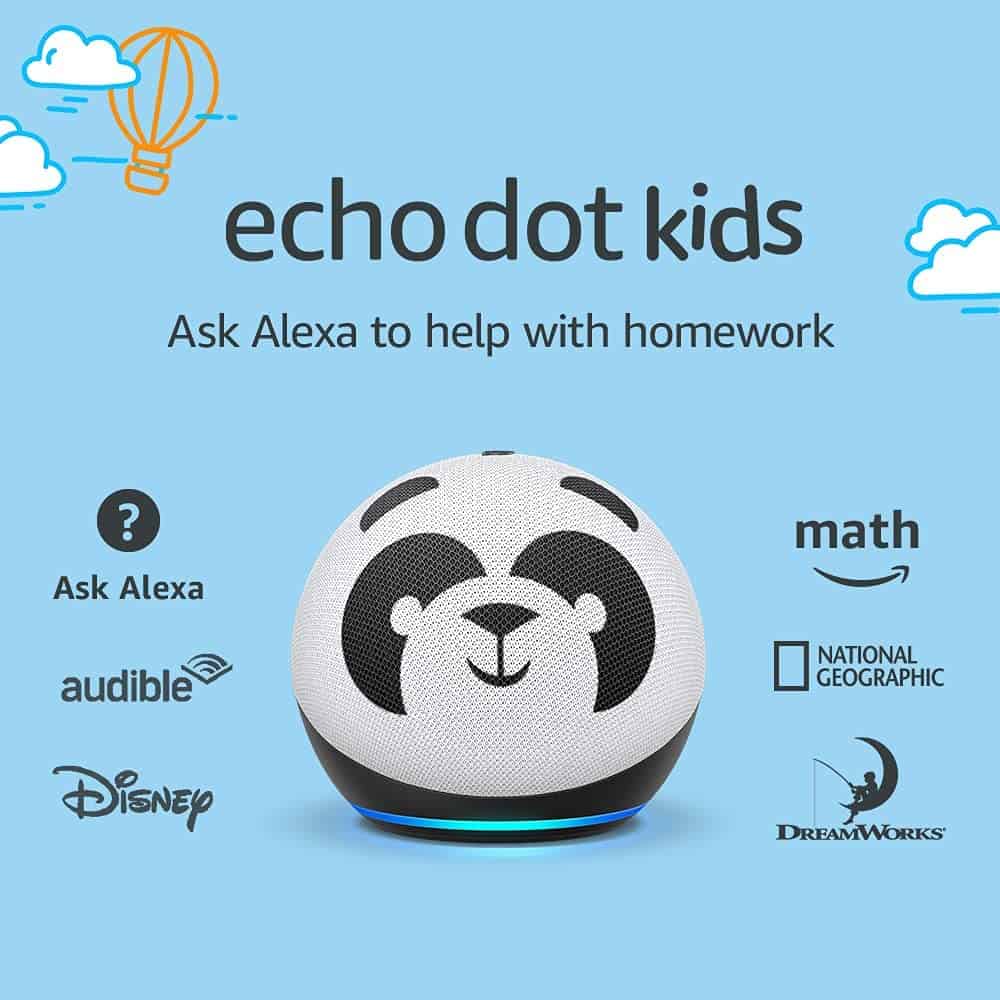 ---
Tenzi – A fast, fun dice game that encourages fast reactions and is super easy to learn. That's why it was named one of ASTRA's Best Toys for Kids. (Ages 7 to 97)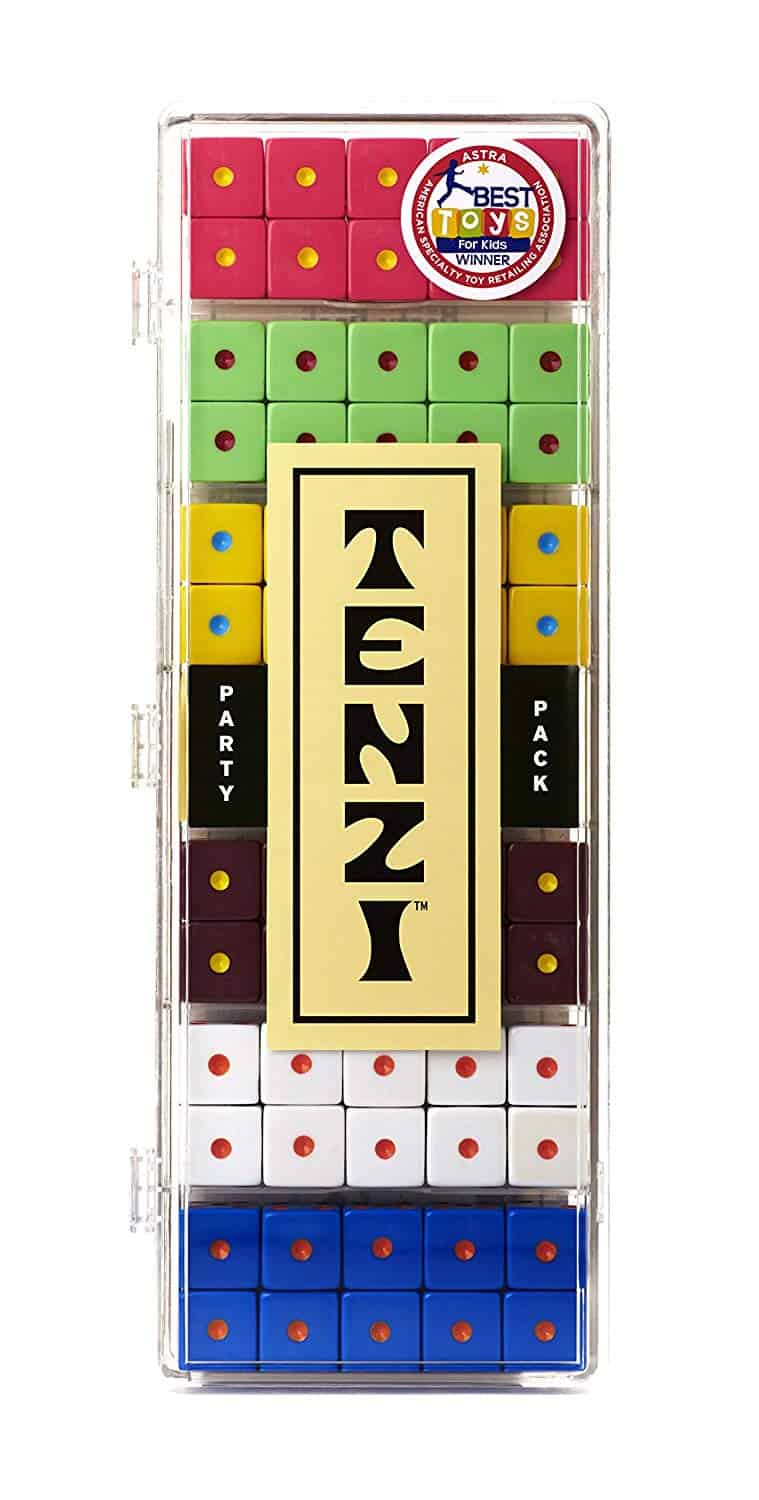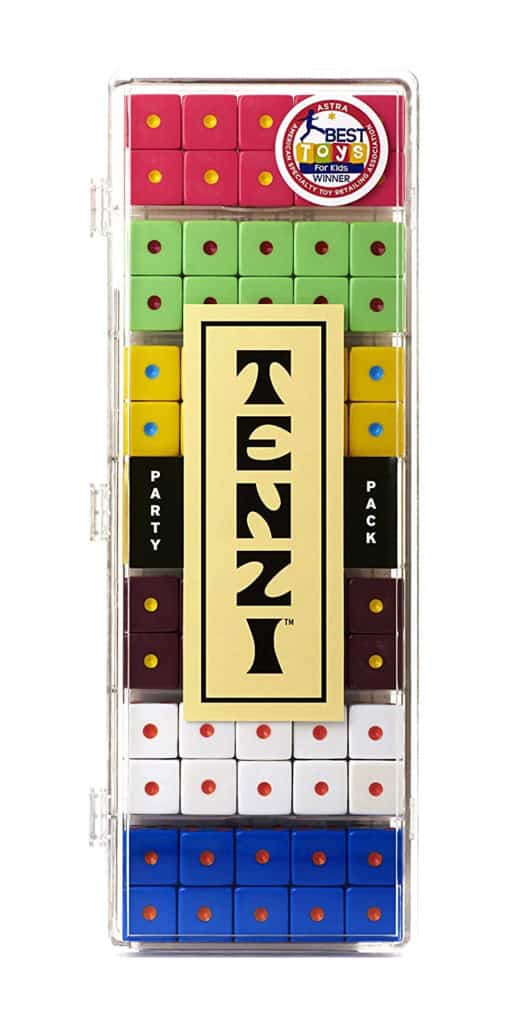 ---
LEGO Ideas Book – For the LEGO-loving boy in your life, this is an essential book. It can help him think outside the LEGO instruction manual and pour gas on his already creative imagination.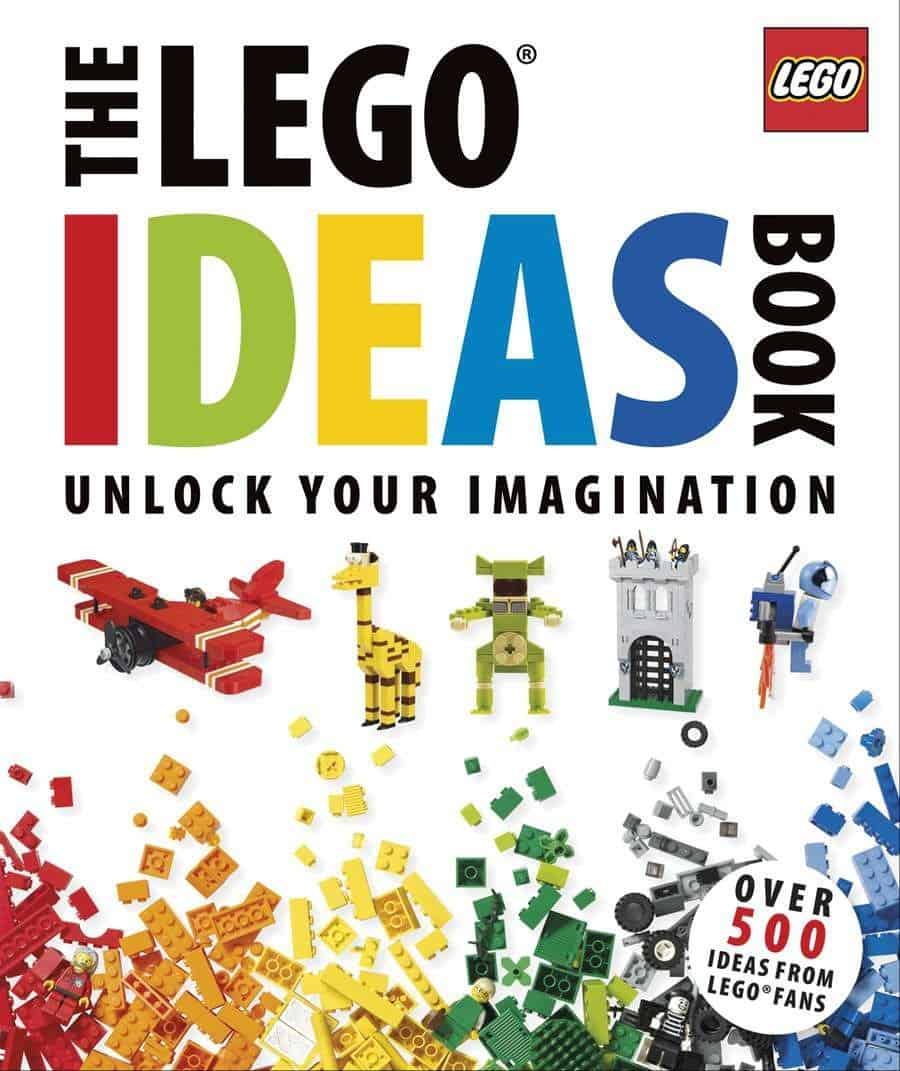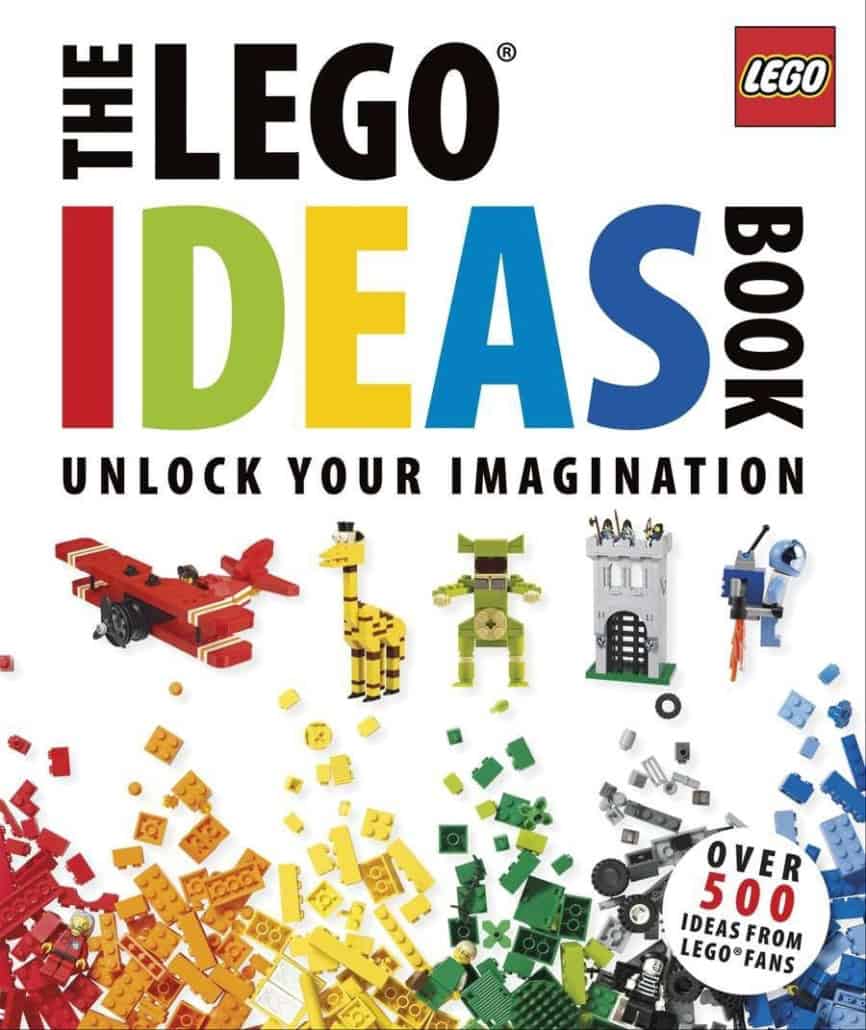 ---
Lasar Tag Guns Set – My kids have had SO much fun with these. They play with them inside, outside, with friends, and even with daddy. The make a great sound effects, have a vibration feature, and are easy to learn how to use. I do wish they are rechargeable but they require AA batteries to work so stock up on those.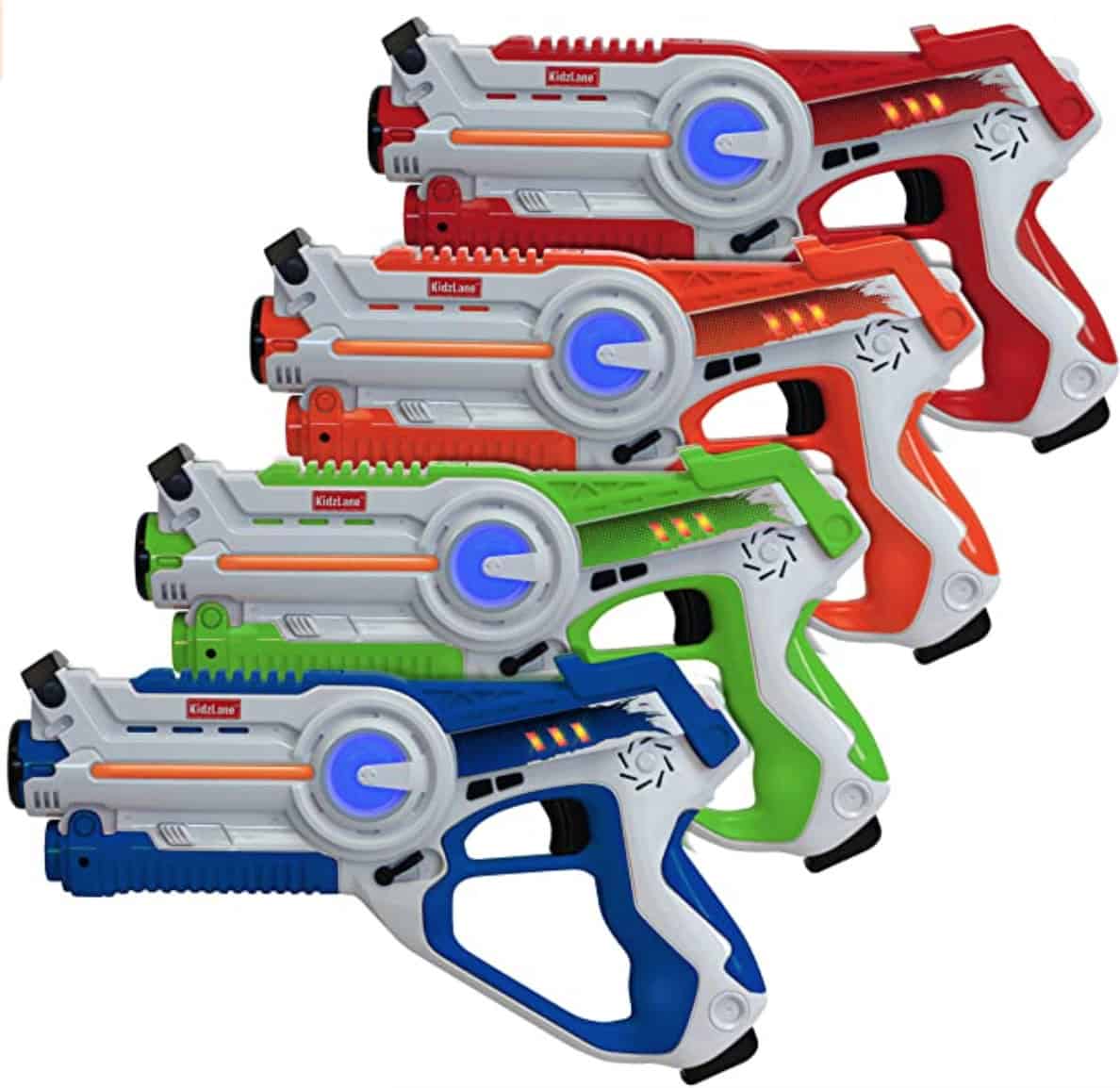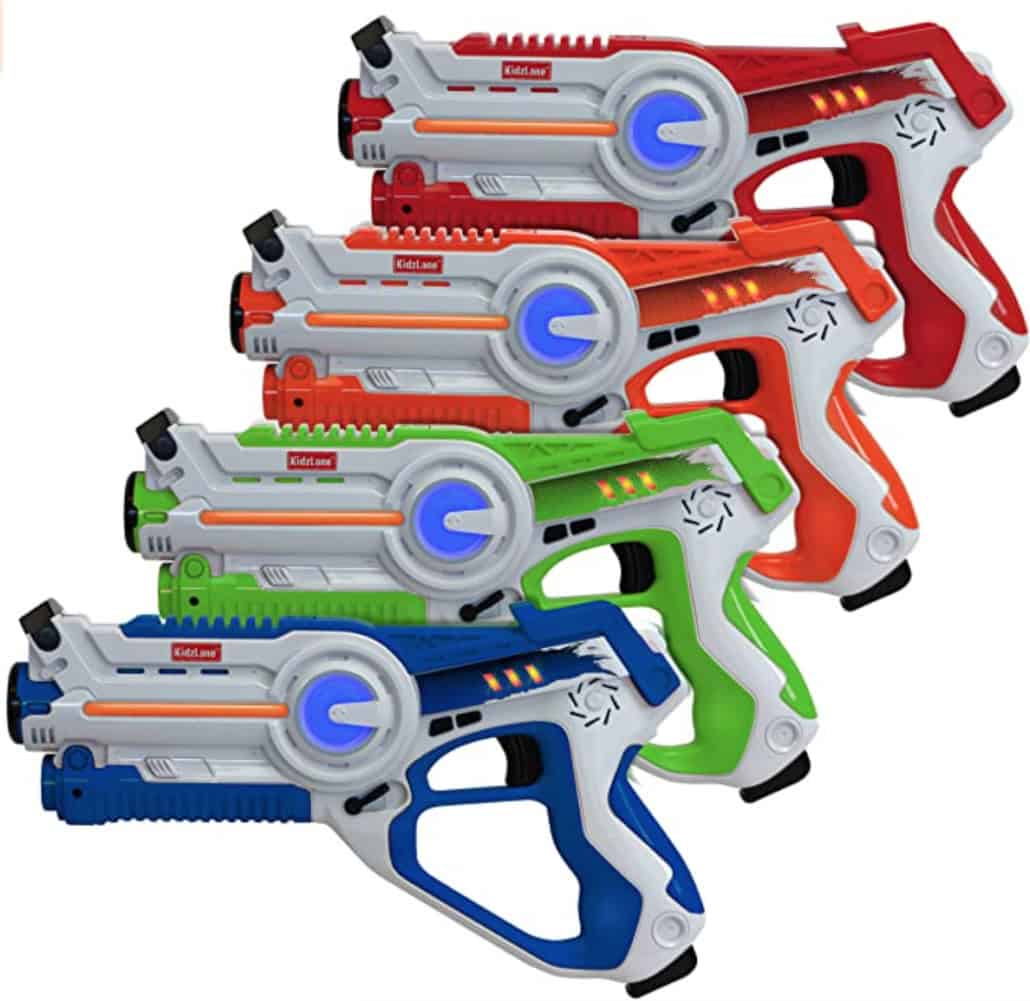 ---
The Day the Crayons Quit – This book is so clever and cute. This is one of my personal favs, and the kids love it too! Make this gift extra special by pairing with the Crayola ultimate crayon collection – 154 crayons and includes a sharpener.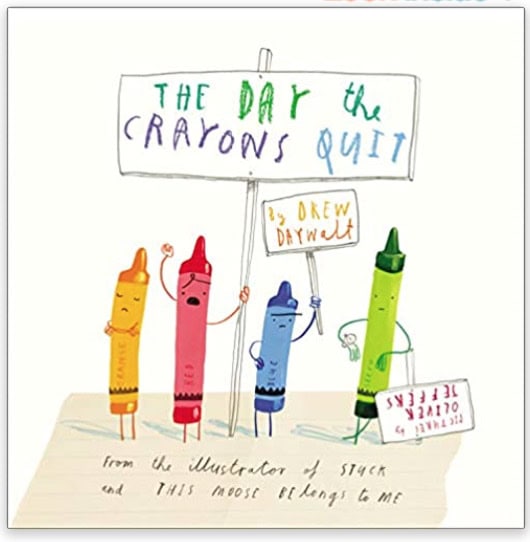 ---
Magic Magnetic Building Set – This is a super cool and very affordable toy that every boy or girl (and adult!) who is around it like to play with. This small little box–which takes up very little space–contains 150 highly magnetic and well-engineered sticks, as well as metal balls. Children will learn how magnets work as they attract and/or repel one another. In addition to building all kinds of cool structures, we've even come up with some fun "magic" tricks with these magnets, too.
---
Mini Disk Set – I had a toy similar to this growing up and had so much fun with it. The set features two 12″ bouncy mesh trampoline-style discs and 1 OgoSoft koosh balls. Kids and adults can either throw the discs or hit the balls back and forth. Ogodisk can be played indoors, outdoors and even in the pool!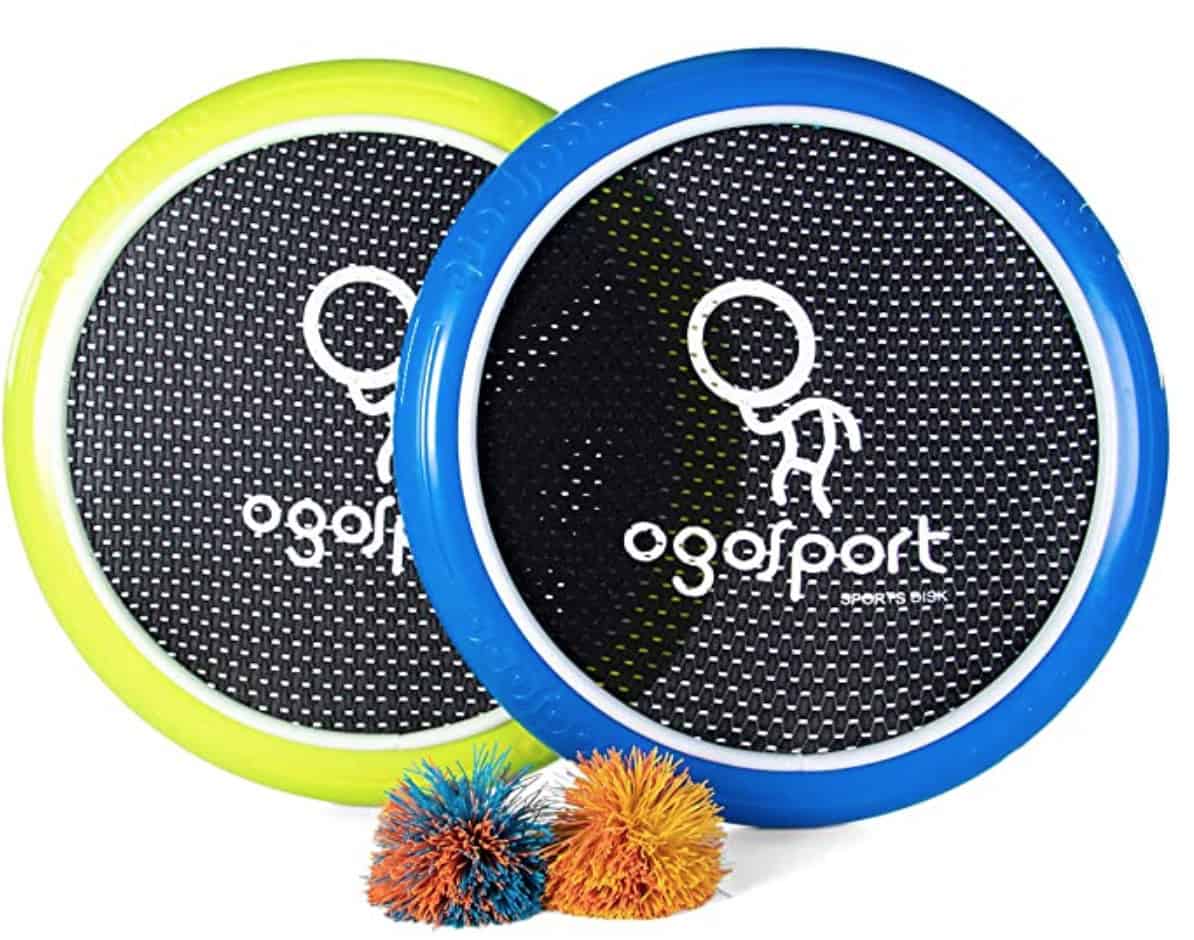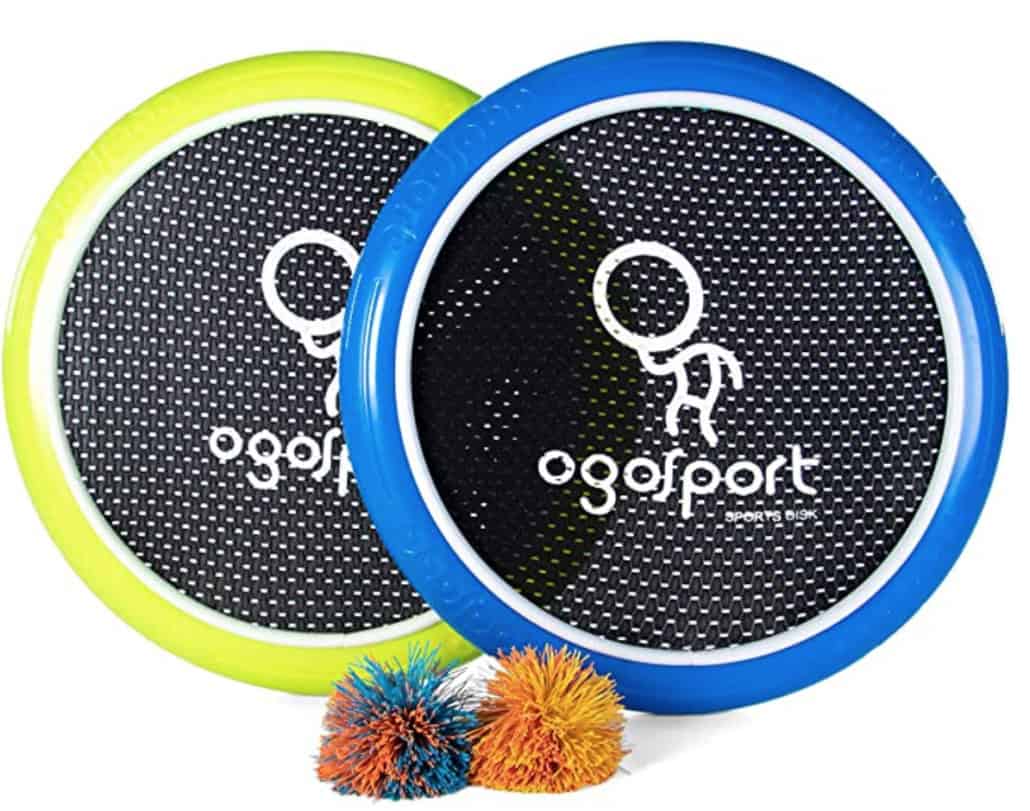 ---
Trouble – This is probably the game played by my 7 & 9 year old. It's a classic that is easy to learn and moves fast enough to keep their attention. It's one of those games that every household should have.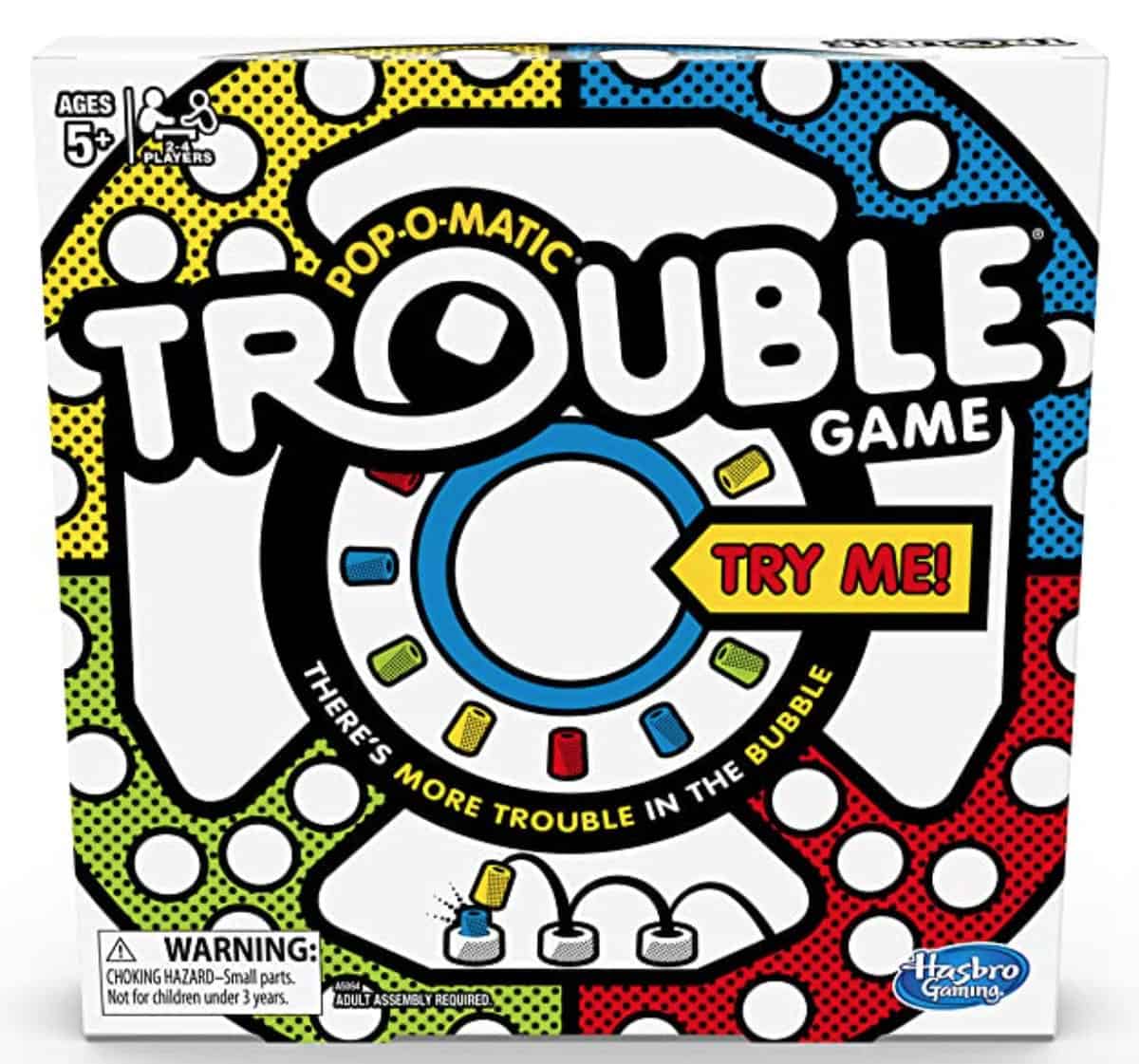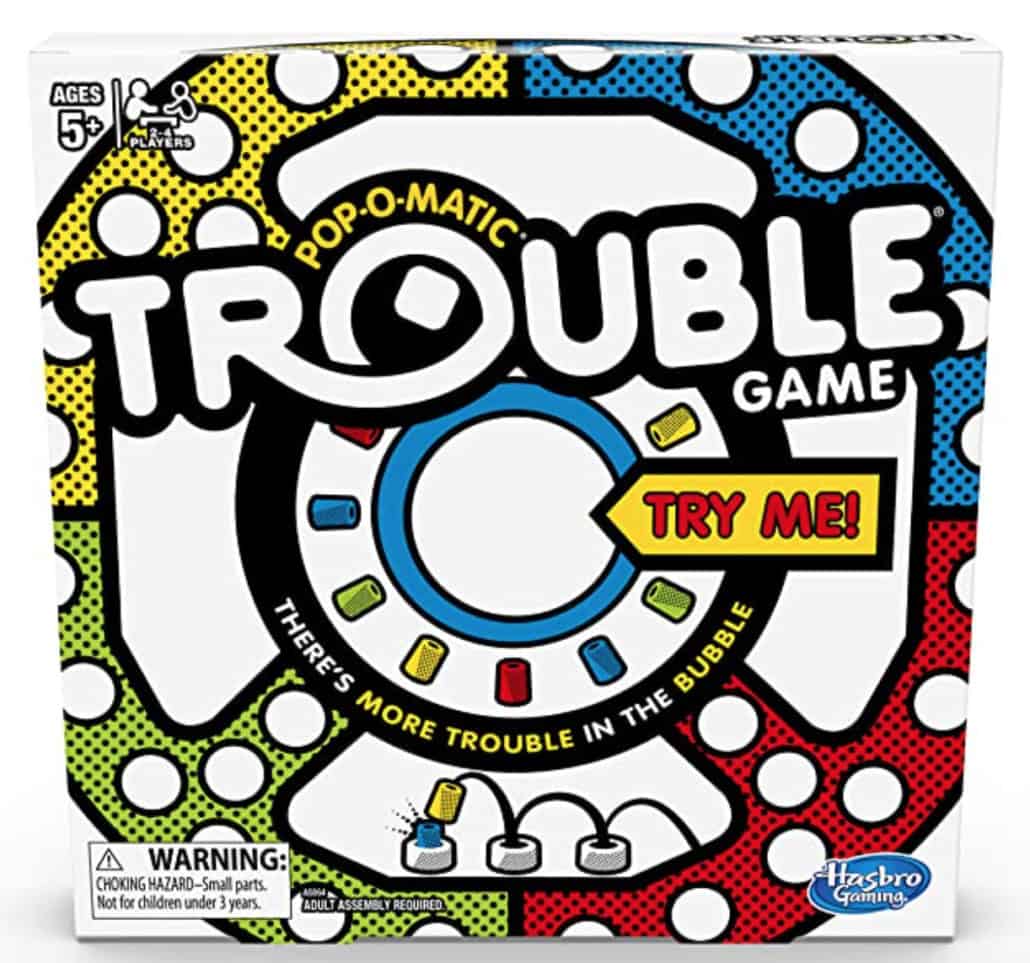 ---
Snap Circuits Junior – My kiddo's 3rd grade teacher had these in her classroom and my kids were elated to finally have some at home to tinker with. Don't worry, they can't get shocked. It's a great educational toy that provides a lot of experimenting and learning.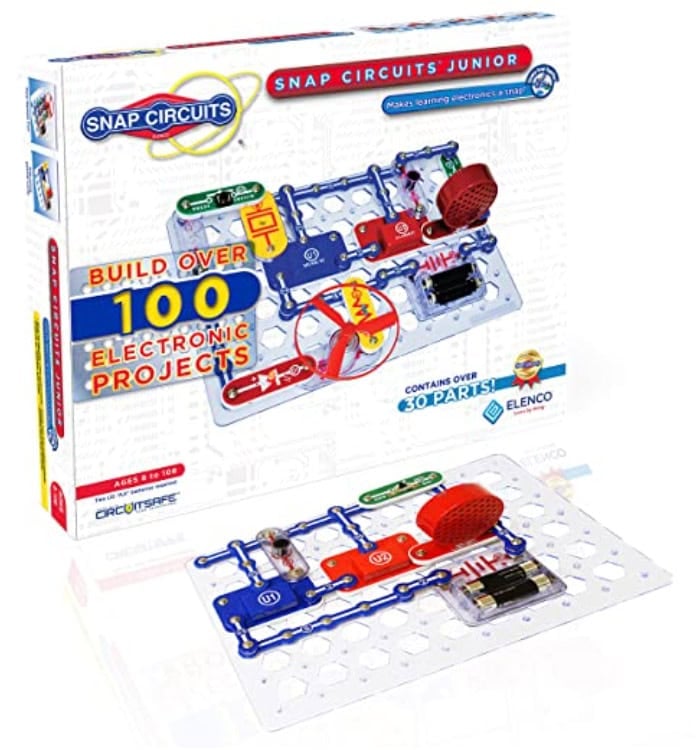 ---
AstroShot – This is at the very tip-top of my 7 year old's list this year. I could see this providing a lot of indoor entertainment! The balls hover in the air while kids use a nerf gun to try to shoot them.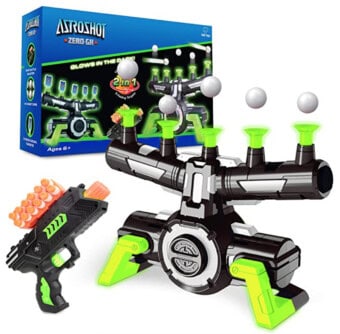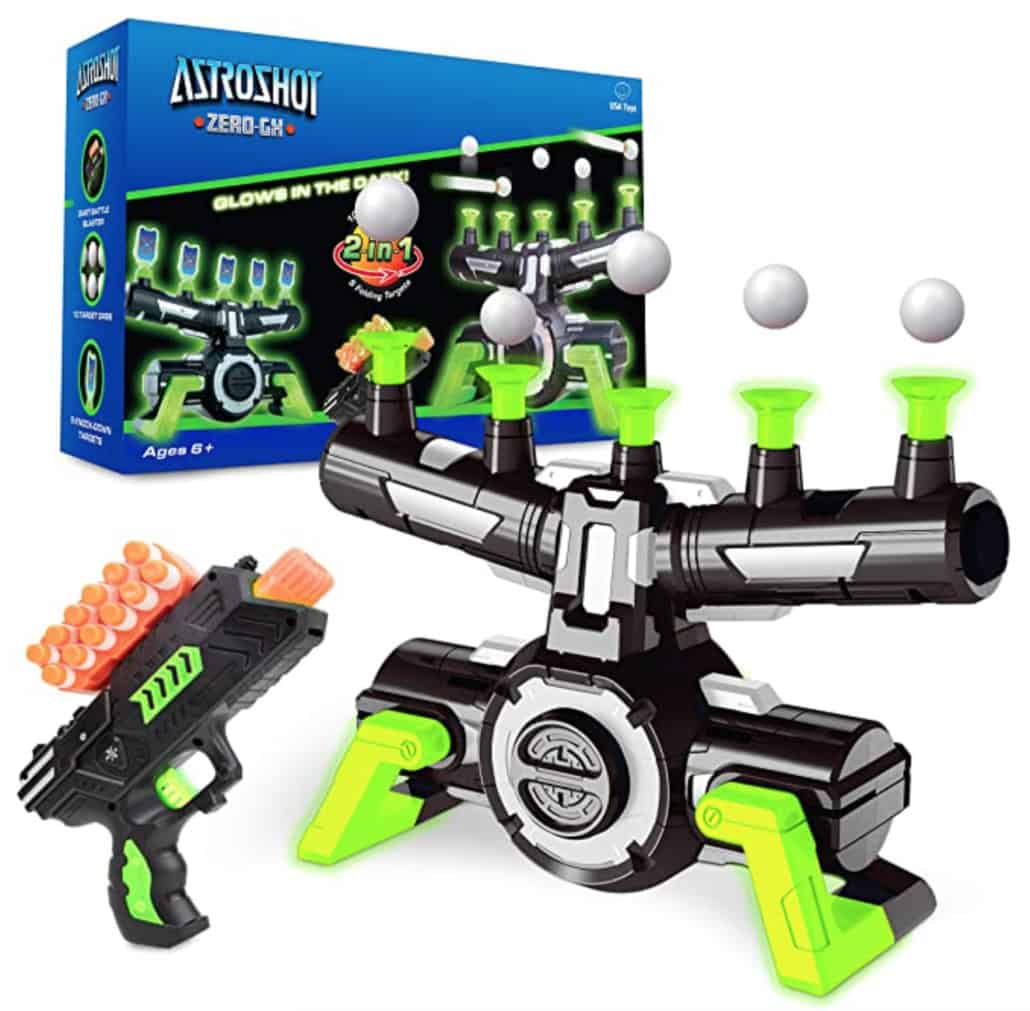 ---
Lego Tri-Pack: Marvel – It's like three lego sets in one! I got this for my son for his birthday this year and it was a huge hit. Not only did it feature some of his favorite Marvel characters but it felt extra special to have THREE of them.


---
Spot It – Another hit for my kids this year. I'd say ages 6-7 is the sweet spot for this game.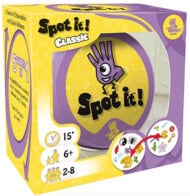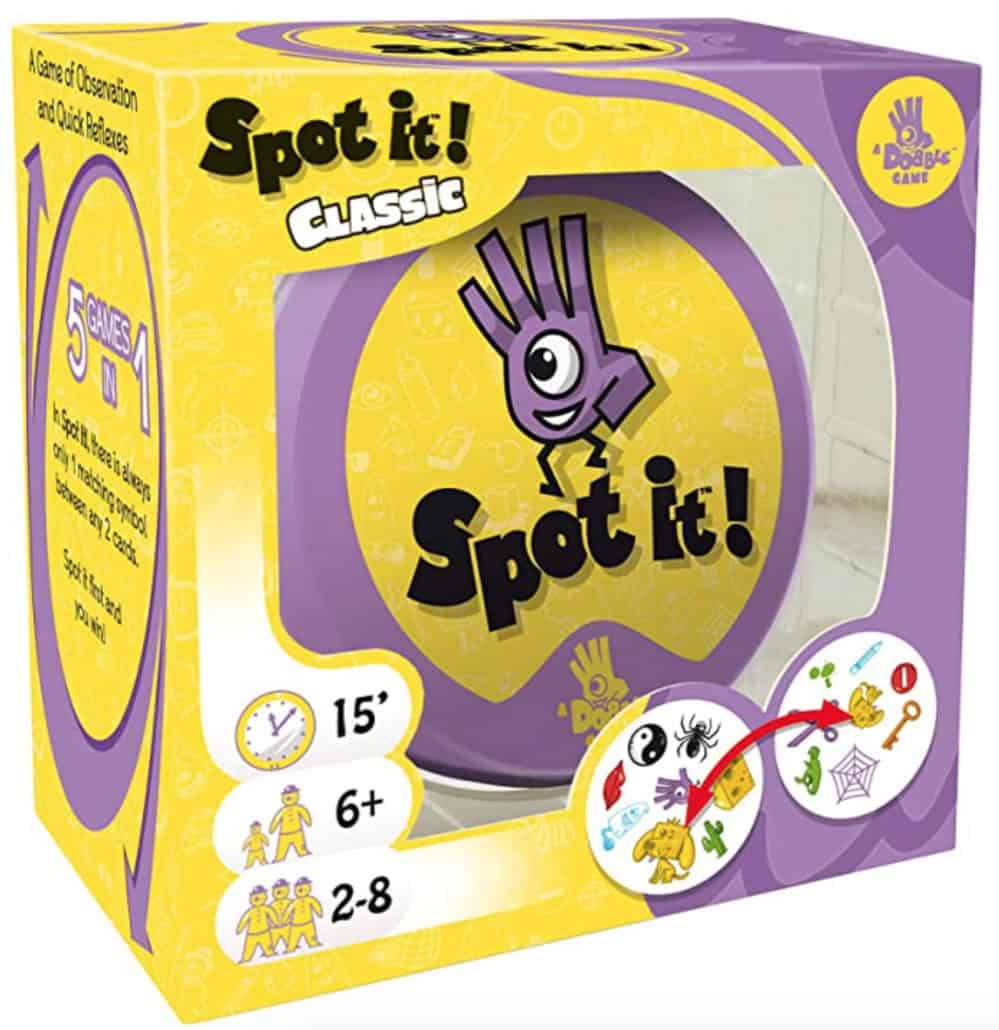 Me Compendium – I can't say enough good things about this unique, quirky, well-designed book. Inventive, hilarious and joyously colorful, this fill-in journal was designed to help kids capture nearly everything that's uniquely rad about them. I've enjoyed learning about and laughing with my son as he has filled it out.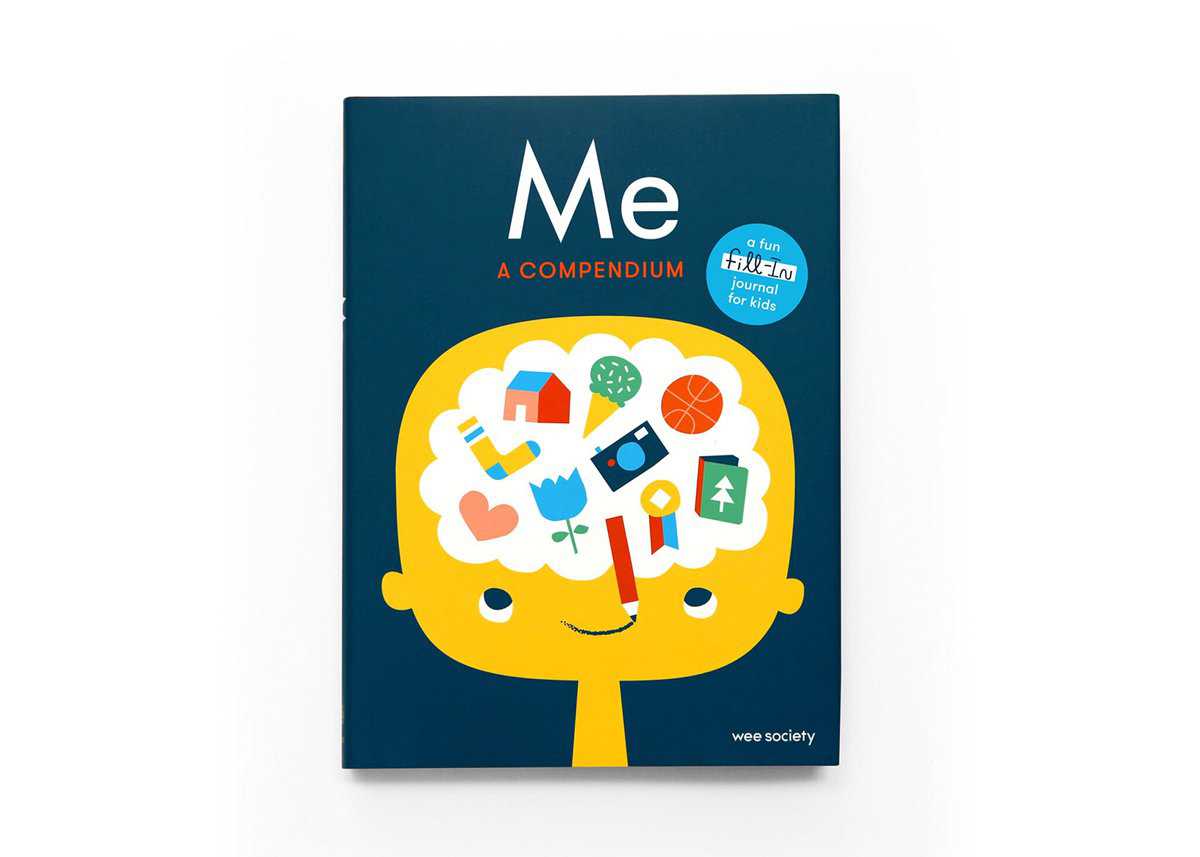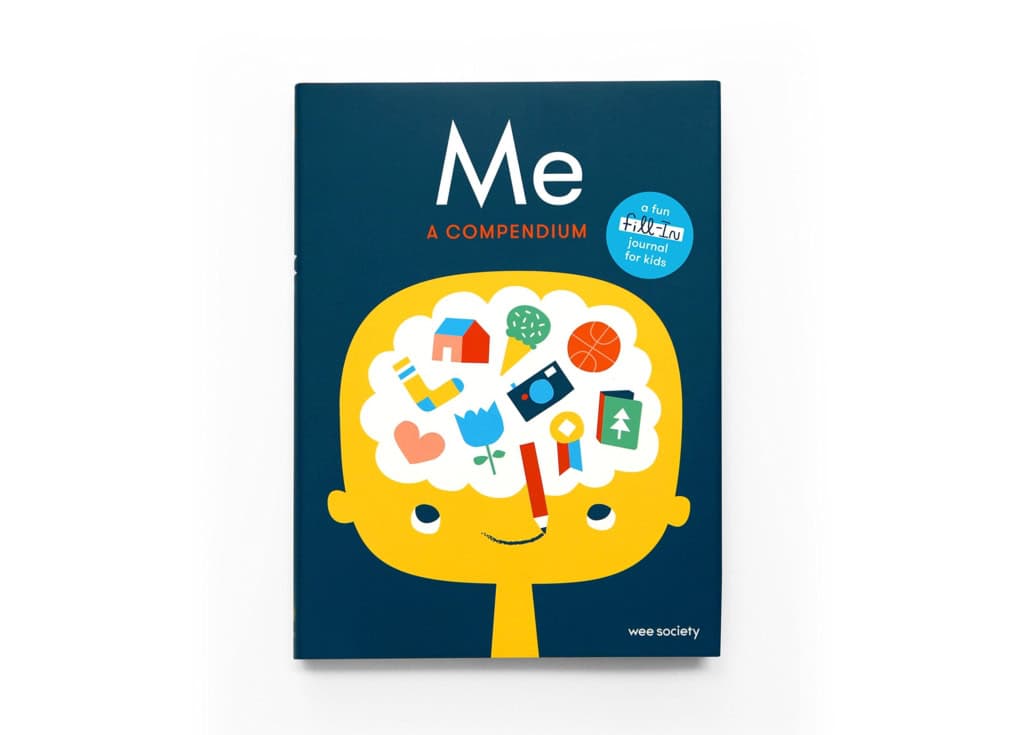 ---
Mini Basketball Hoop – With almost 5 full stars on 22K+ reviews, it's sure to be a hit! This basketball hoop hangs over the back of the door for indoor play.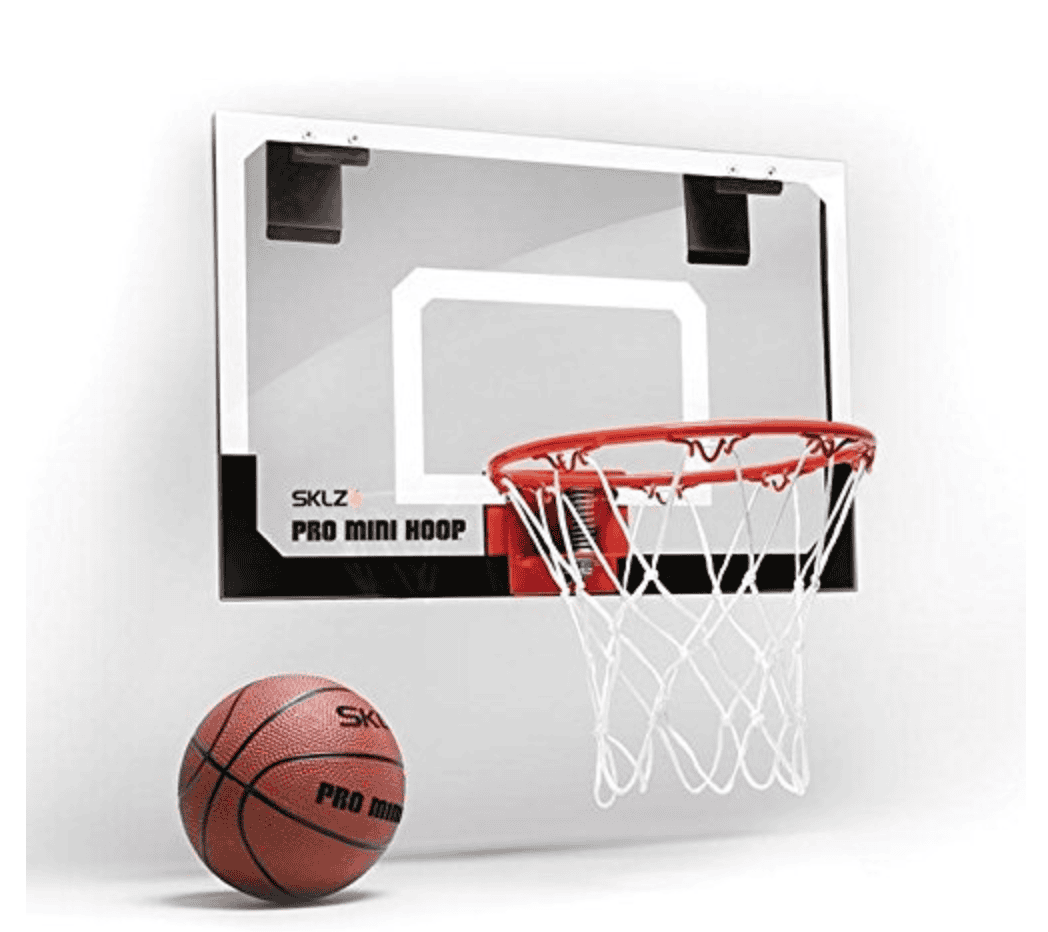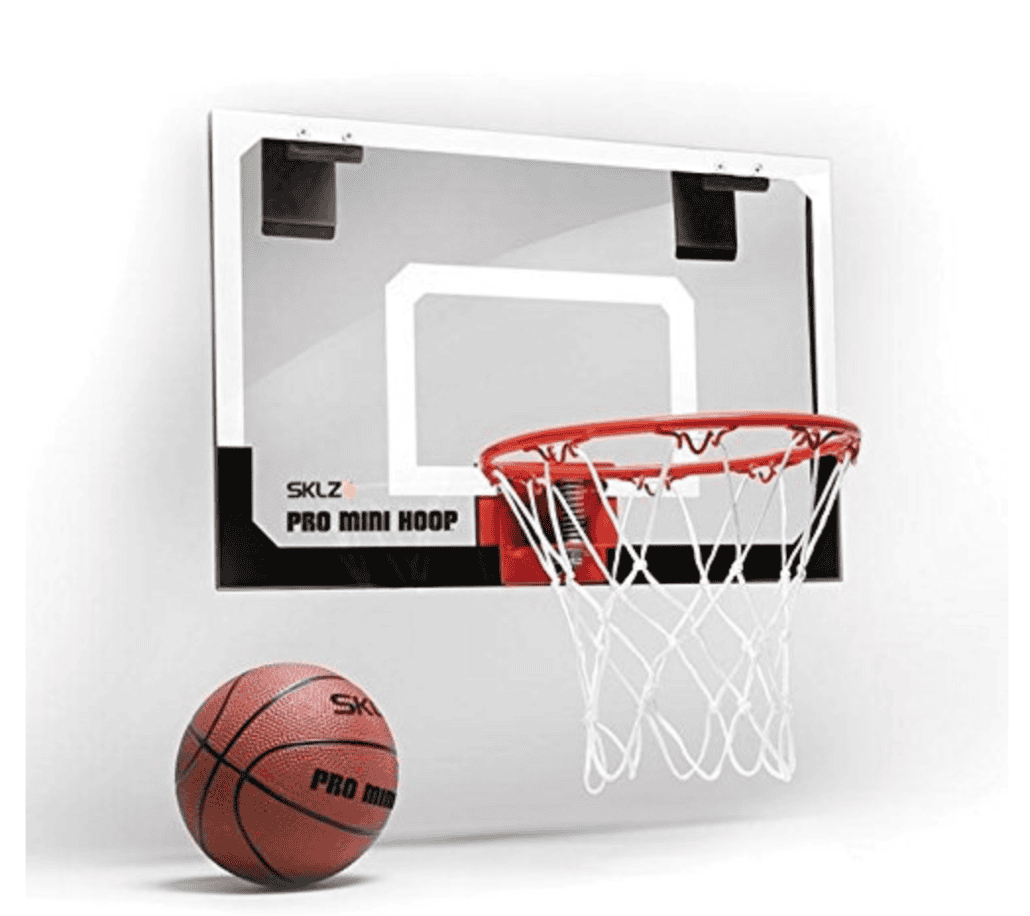 ---
Legos: Still the perfect gift for this age. Check out the City Lego Sets or Superhero Lego Sets.


---
Bible: Snag my boys' favorite children's Bible, The Action Bible or another age-appropriate Bible from this list.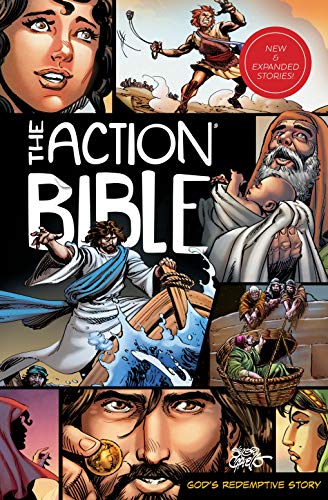 ---
Who Would Win Books – My 7 year old LOVES these. We got this exact set a few years ago and he still wants to read them regularly.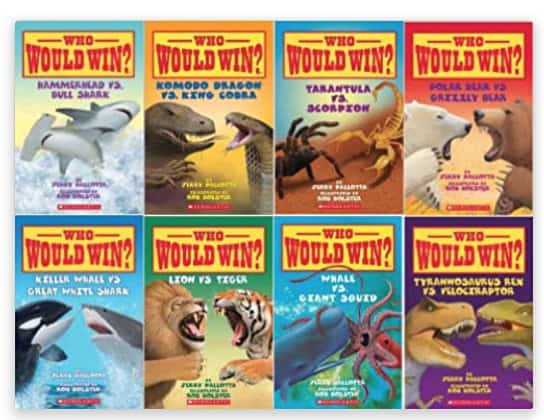 ---
Paint by Sticker Books – These have been a huge hit for my kids this year, and they come in lots of different themes. These are also great for keeping busy in the car.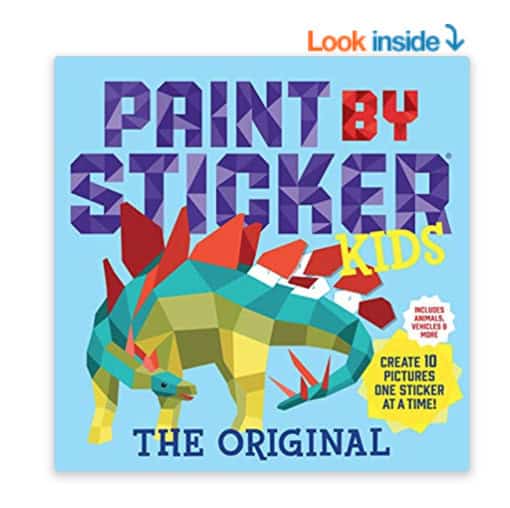 ---
Binoculars – One of those simple things that kids LOVE. These come in 10 colors.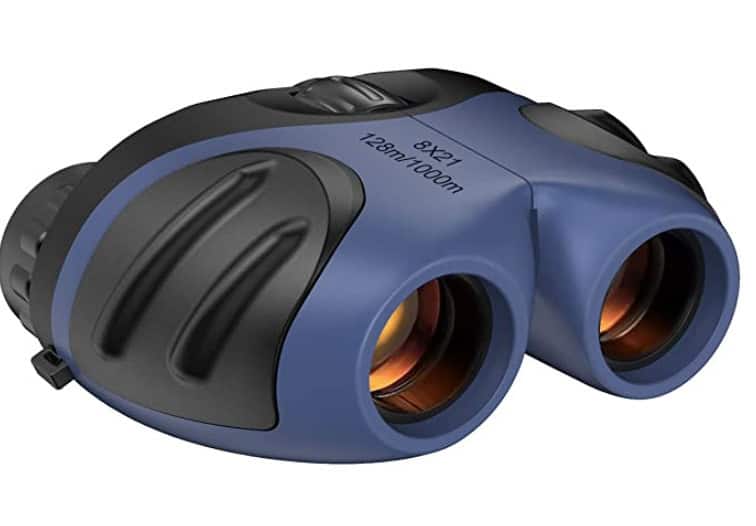 More Ideas
Check Out all of Our Gift Guides
---