25+ Christmas Breakfast Ideas to Make Ahead
Updated: 12/20/21
Don't spend Christmas morning working away in the kitchen! Instead, prepare a few of these delicious Christmas breakfast ideas in advance, so you can relax and enjoy time with your loved ones. We rounded up the best of the best recipes on the internet!
The BEST Christmas Breakfast Ideas to Make Ahead
As freezer cooking experts and authors of From Freezer to Table and From Freezer to Cooker, we know what works and what doesn't when it comes to make ahead meals. We scoured the internet to help you find the VERY BEST make ahead breakfast and brunch ideas for Christmas morning. Off we go!
Friends and family will oooh and ahhhh over this gourmet breakfast casserole. Its depth of flavor and beautiful color come from the bacon, onions, garlic, kale, roasted red peppers, and Gruyere and Parmesan cheeses. Turn on the crockpot first thing in the morning, and it will be ready by a mid-morning brunch.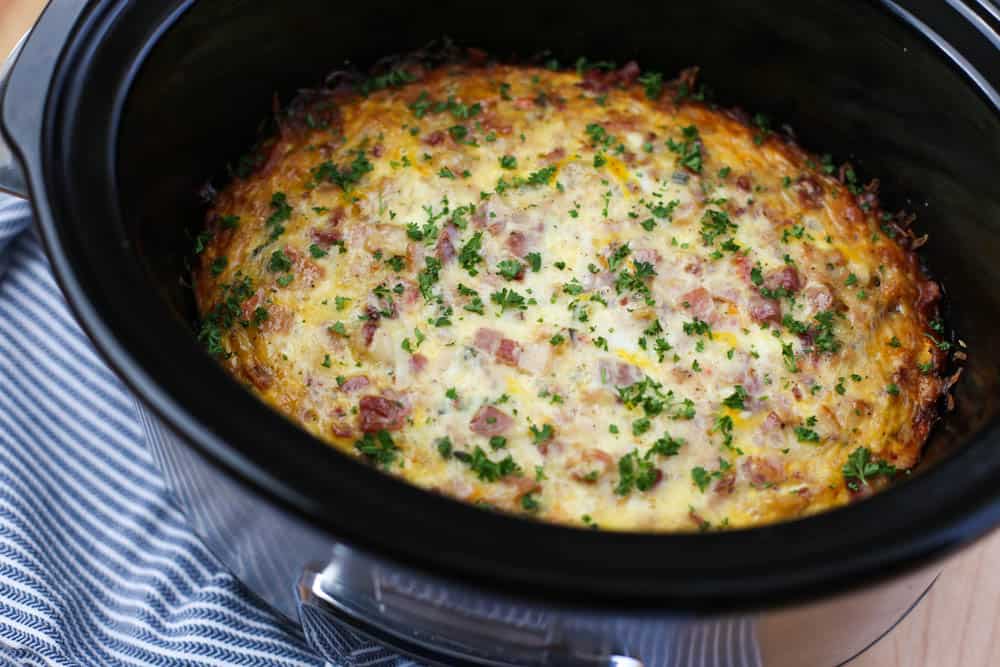 ---
---
---
---
---
---
---
---
Prepare the night before and pop into the oven when you wake up in the morning. You'll end up with a moist on the inside, slightly crispy on the top French toast casserole with loads of fresh strawberries and blueberries.
---
Make these homemade sausage patties ahead of time, refrigerate or freeze them, and cook them Christmas morning. They also reheat well in the microwave or oven after being cooked.
---
You had me at dark chocolate. I mean at raspberries. Actually at coffee cake. I've decided there is nothing NOT to love about this gorgeous breakfast cake. Perfect for the holidays!
---
Simple to make yet a special treat because of the croissants. These make ahead sandwiches are definitely Christmas worthy.
---
---
---
16. Baked Egg Cups (only 3 ingredients!) by Thriving Home
Don't be fooled by the 3 simple ingredients…these protein-packed egg cups are delicious for all ages. Give yourself a break and make these instead of scrambled eggs and bacon! Would pair well with a sweet dish like Cinnamon Rolls or Coffee Cake from this list.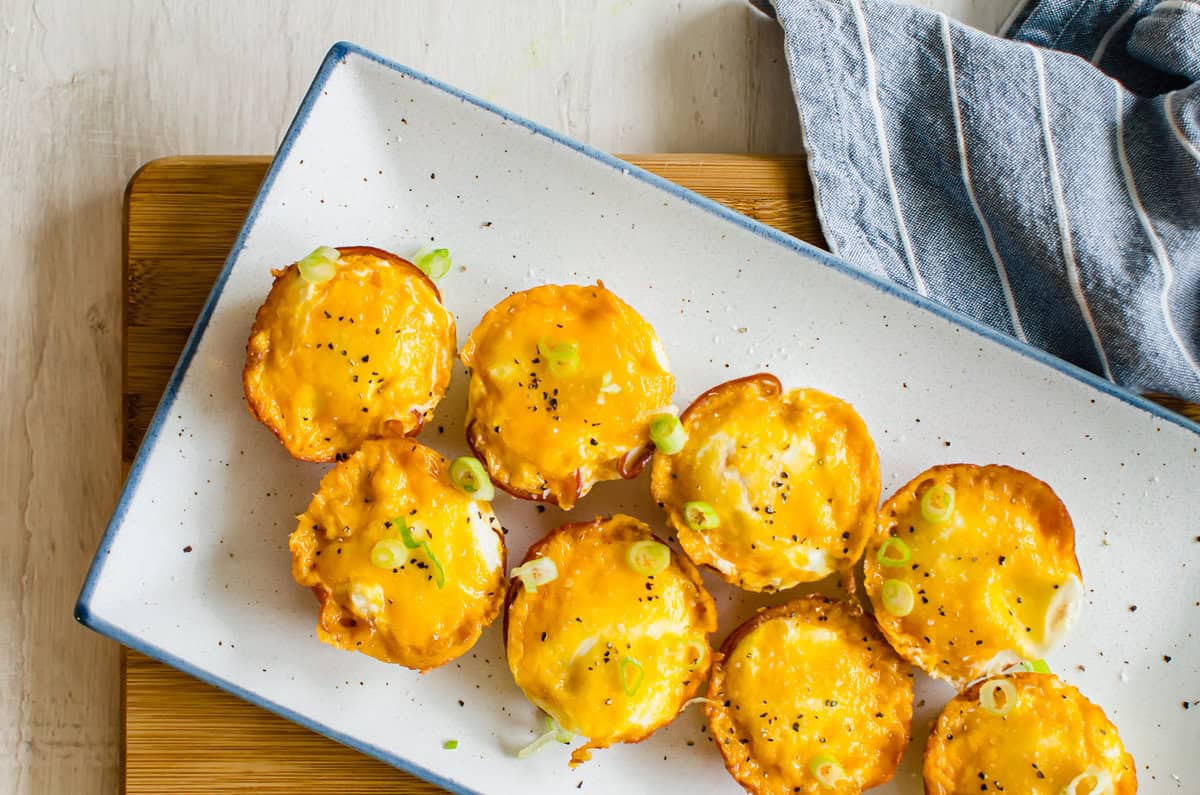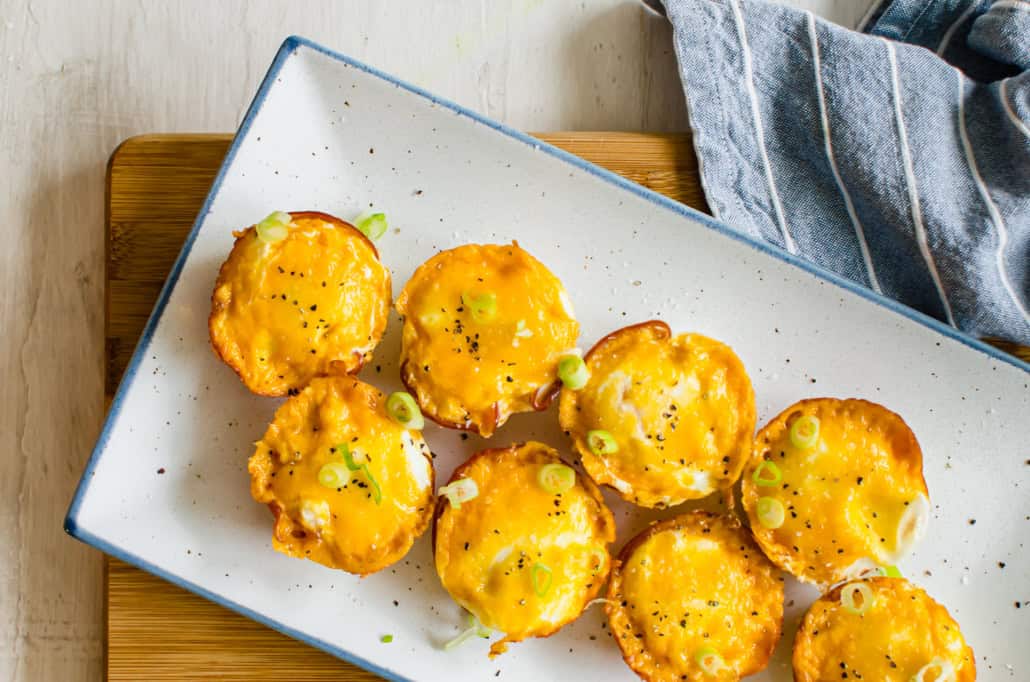 ---
Soaked in maple syrup and topped with tender cinnamon apples and toasted pecans, your crew will love this beautiful, aromatic overnight French toast.
---
Who doesn't love good biscuits and gravy? Who doesn't want to spend time making it on Christmas? (Me!) Try this recipe that includes make ahead instructions, so you can have your cake biscuit and eat it, too.
---
Here's another fun way to get biscuits on the table without all the hassle the morning of! Eggs, sausage, peppers, and cheese meet buttery biscuits all in one dish.
---
These festive two-bite scones can be made ahead, frozen, and warmed on Christmas morning. Yum!
---
This gluten-free breakfast casserole doesn't skimp on comfort or flavor. With hearty hash browns, eggs and cheese as the anchor, the onions, garlic, and red bell peppers add color and pizzazz. Easy to prep ahead, stick in the fridge, and bake the next morning.
---
With beautiful crackly tops, robust spice flavor, and a zippy lemon glaze, I love the sound of these festive and unique muffins for Christmas morning!
---
---
Infuse some Tex-Mex into your Christmas morning menu with these easy-to-prepare Breakfast Enchiladas. Don't the red and green bell peppers add a fun holiday pop?
---
---
Loaded with eggs, cheese, veggies, bacon, and ham, this easy comfort casserole takes just minutes to throw together. Prep ahead of time, and then just add the tator tots at the last minute before popping it into the oven.
---
Julia from Plated Cravings says, "Easy to prep in advance and topped with a crunchy Cinnamon Pecan Streusel, this baked french toast recipe saves you time in the morning and tastes so delicious."
---
John from Preppy Kitchen says you can make this melt-in-your-mouth coffee cake ahead, wrap tightly, and freeze. Then, warm up on Christmas morning using his instructions.
---
Simple yet delicious! Make ahead and refrigerate or freeze. It's also naturally gluten-free and versatile–swap out bacon for sausage or add in your favorite veggies.
---
Loaded with colorful ingredients, this unique breakfast casserole is naturally gluten-free (and can also be made vegetarian), easy to make ahead, and, according to Ali from Gimme Some Oven, "just ridiculously delicious!".
---
How gorgeous will these look on your holiday breakfast table? Sally gives several ideas at the bottom of the recipe for how to make them ahead of time–either weeks in advance or the night before.
---
More Make Ahead Recipes You'll Love
Whether you have a big family or a group to feed, try our popular round-up of big batch recipes! Almost every recipe includes make ahead and freeze instructions.
---
When it comes to cooking for picky kids, we've got your back. Many of these make ahead recipes in this round up are tried and true in our homes.