15 Books That Share the REAL Meaning of Christmas
This post may contain affiliate or sponsored links. Please read our disclosure policy.
"In a culture that uses this season to get children to dream about how their lives would be made better by possessing a certain material thing, where Christmas has been reduced to a shopper's nightmare and a retailer's dream, it is vital to draw the wonder of our children away from the next great toy and toward the wonder of the coming of our great Lord and Savior, Jesus." -Paul David Tripp in *Come Let Us Adore Him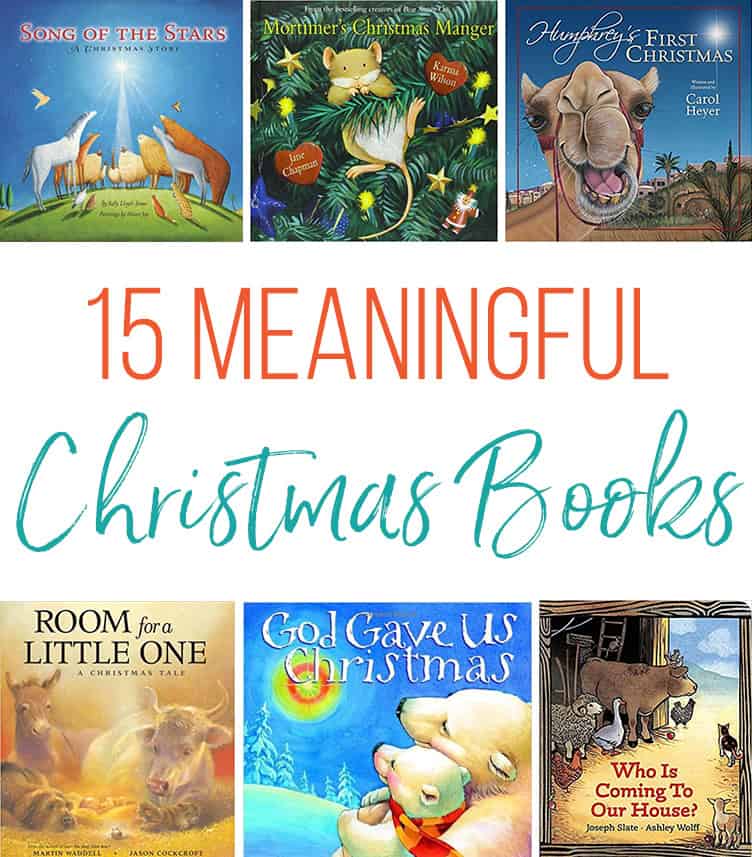 Keeping Christ's birth at the center of Christmas does not happen accidentally. We have to continue to retell the story and cast the vision on why we celebrate. Why we give gifts. Why we hang lights. If we don't continually remind ourselves and our children of these things, we will easily be swept away with the busyness of the season and feel left empty when it's all over.
Kids' hearts respond to stories in a special way. Through stories, they can understand deeper truths and the implications of these truths. This is why I have made it a priority to read stories like the ones listed below to my kids throughout the Christmas season. In fact, we have made it a tradition to read one a night during the Advent season. My kids love it!
If you're hoping to find a collection of books and stories to help point your kids' hearts in the right direction at Christmas time, look no further. I've rounded up 15 Meaningful Christmas Books that your family can enjoy together.
Be sure to check out our 15+ Advent Resources for the Whole Family, in addition, to the book list below.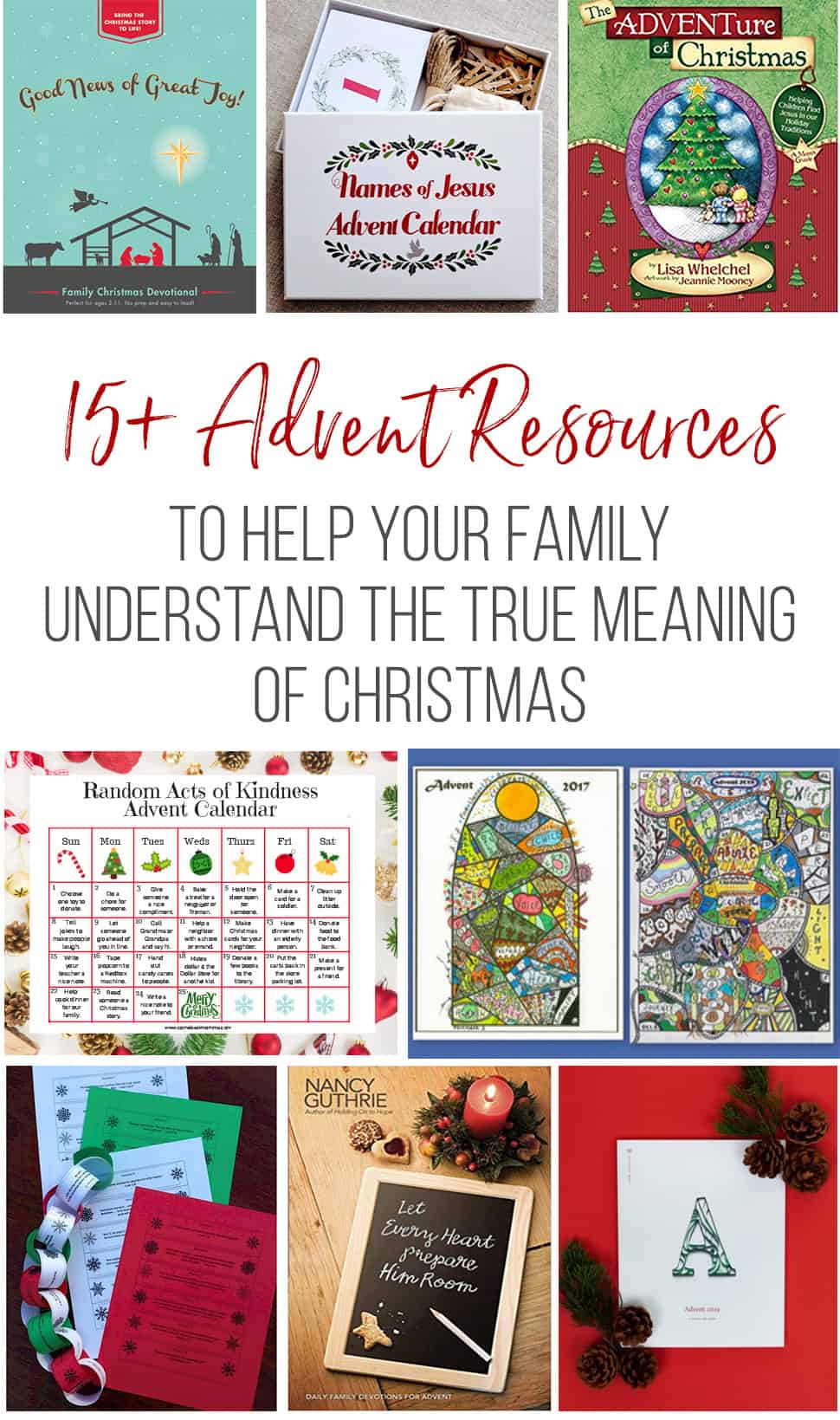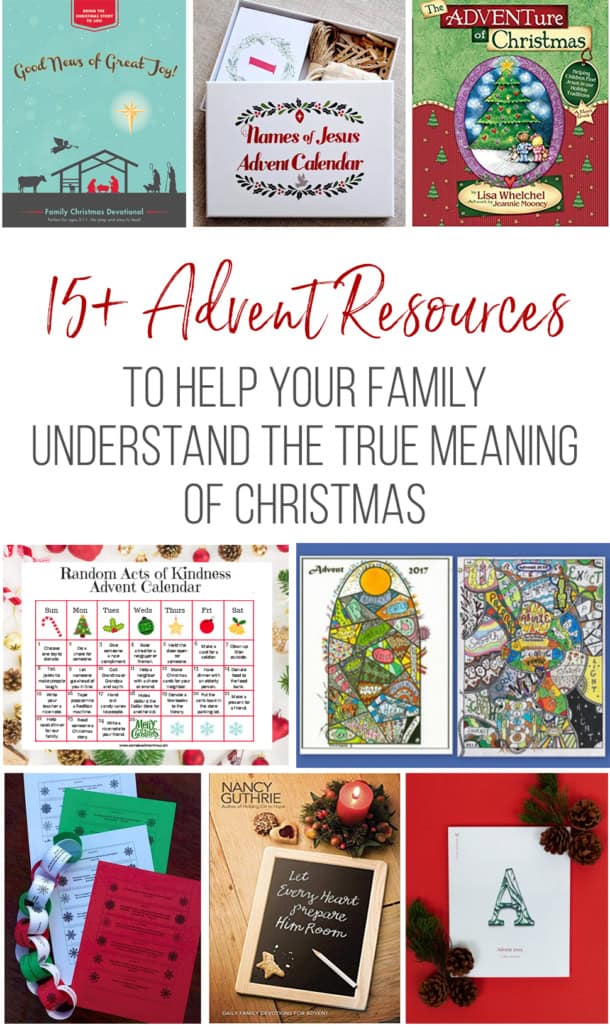 Note: We are a participant in the Amazon Services LLC Associates Program, an affiliate advertising program designed to provide a means for us to earn fees by linking to Amazon.com and affiliated sites. Read our full disclosure policy here.
A favorite in both of our families. The long-awaited child had arrived! Creation cried out in celebration, but only a few people heard. Only a few joined nature's chorus, a song in praise of the newborn King.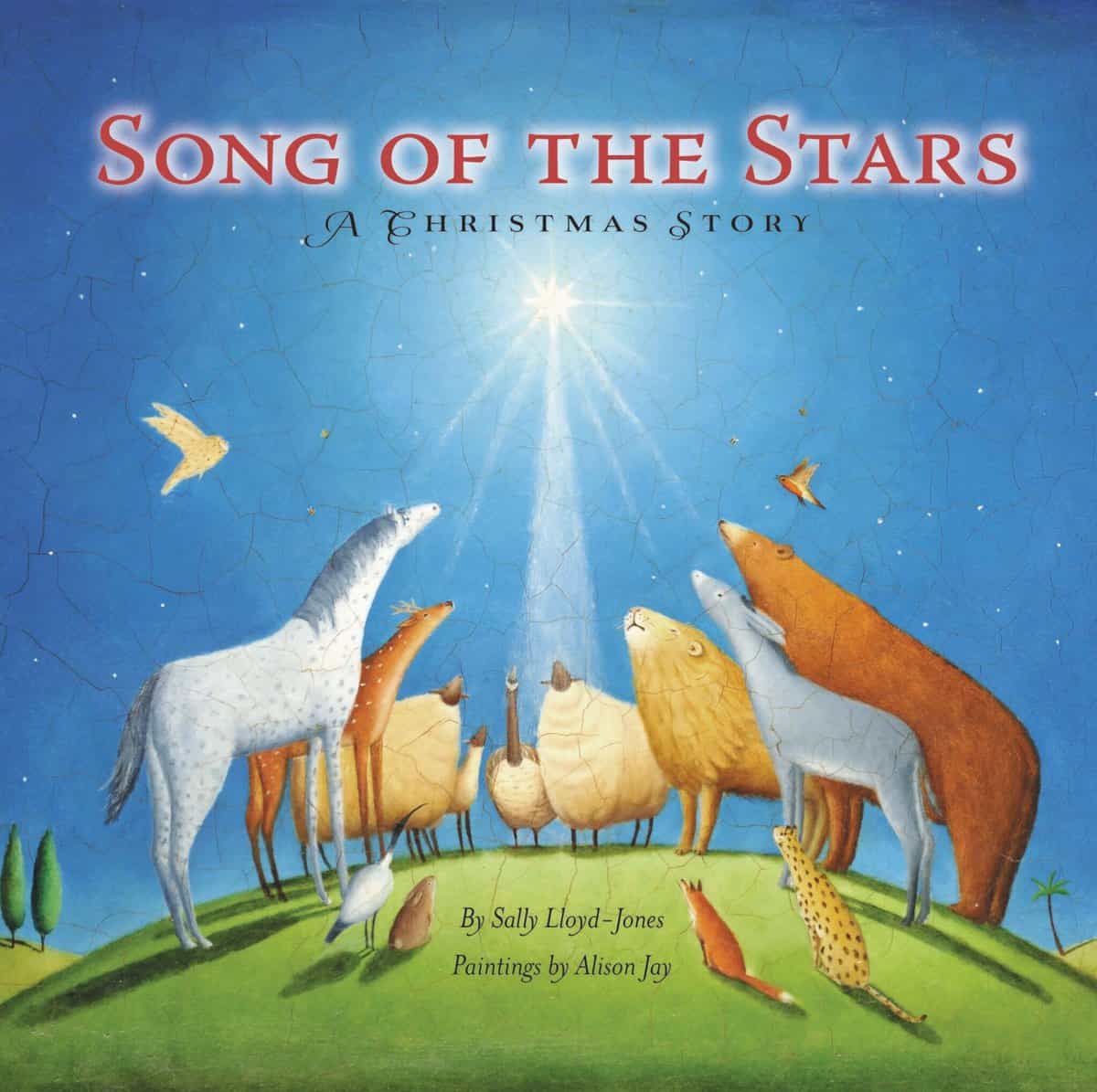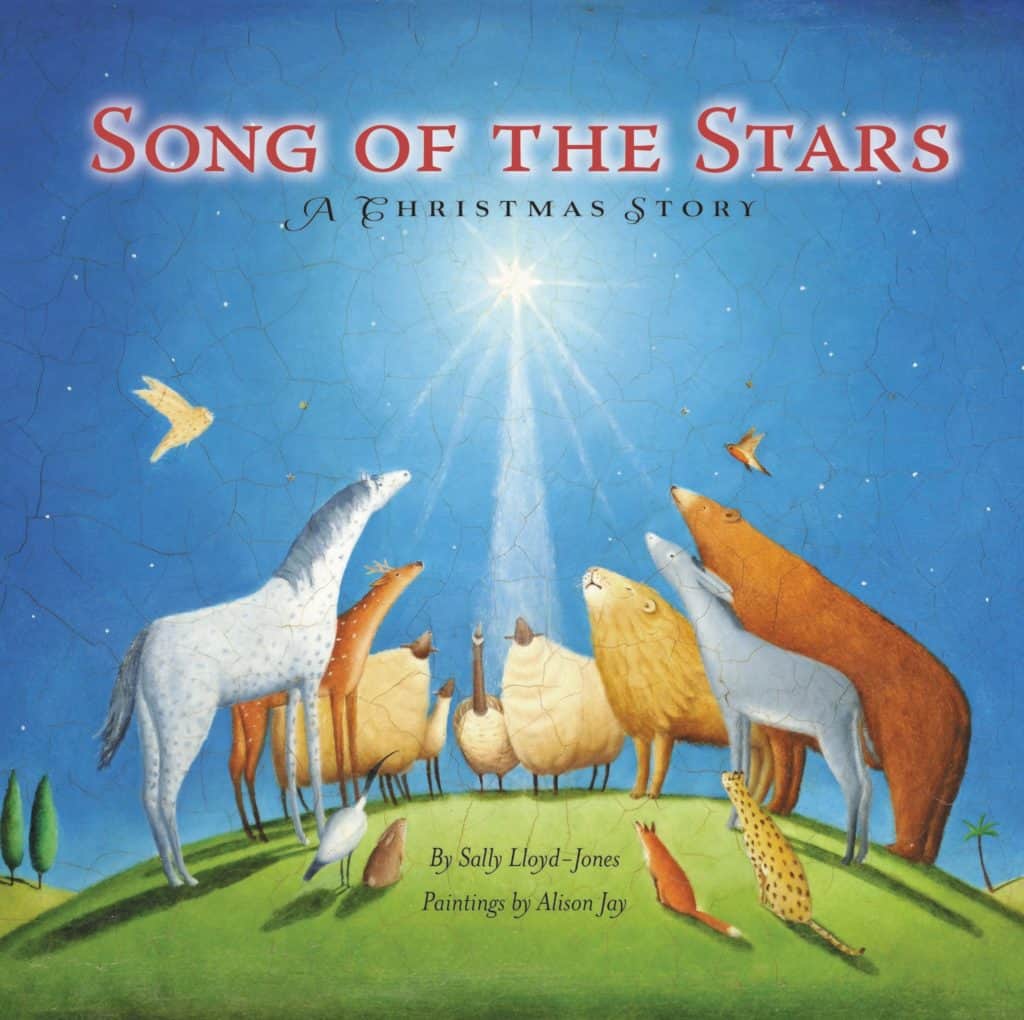 My kids LOVE this one. We've all heard the story of the three wise men who brought their gifts to Baby Jesus. But what about the camels who carried them? Here is the story of Humphrey the camel and his long, cold journey to Bethlehem.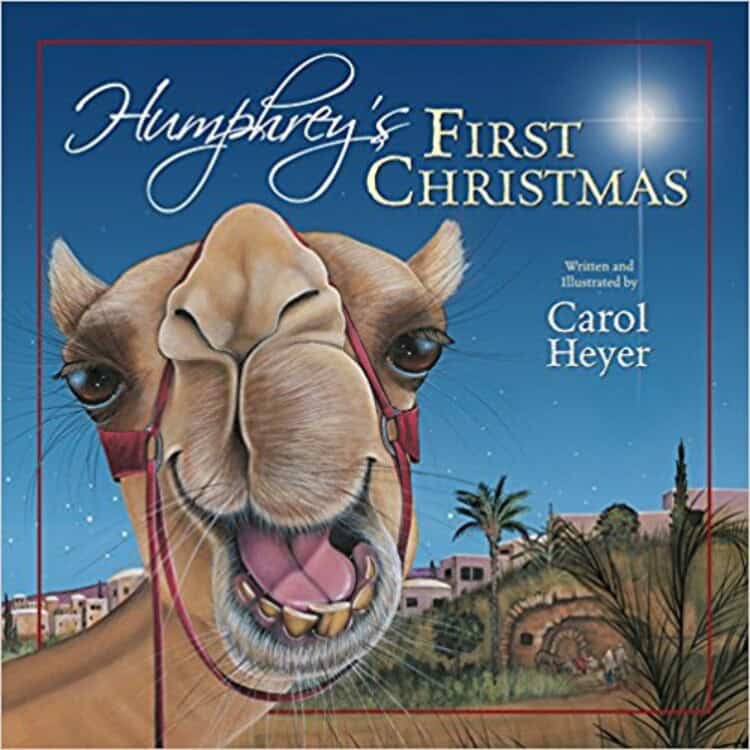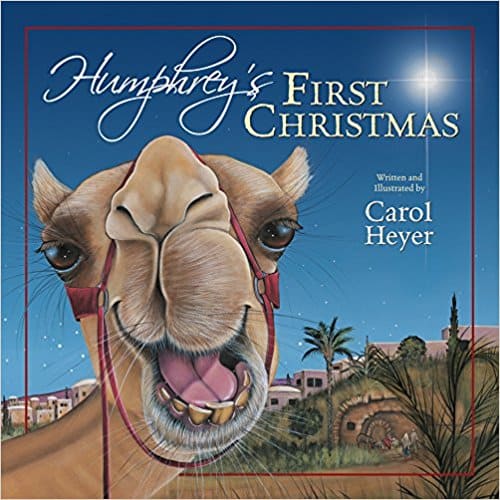 In this wonderfully rhythmic book, the animals welcome baby Jesus to their stable. It's such a sweet, warm story.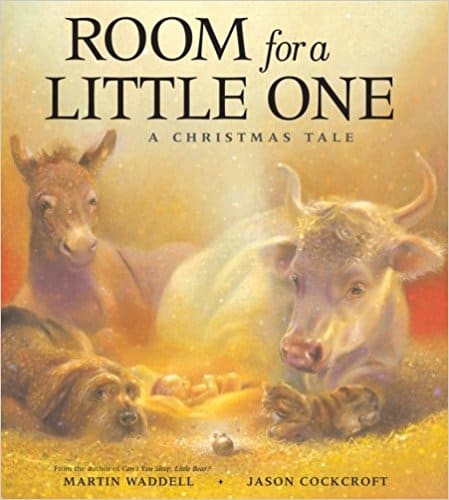 As Little Cub and her family prepare to celebrate the most special day of the year, the curious young polar bear begins to wonder… "Who invented Christmas?" Mama's answer only leads to more questions like "Is God more important than Santa?" So she and Little Cub head off on a polar expedition to find God and to see how he gave them Christmas.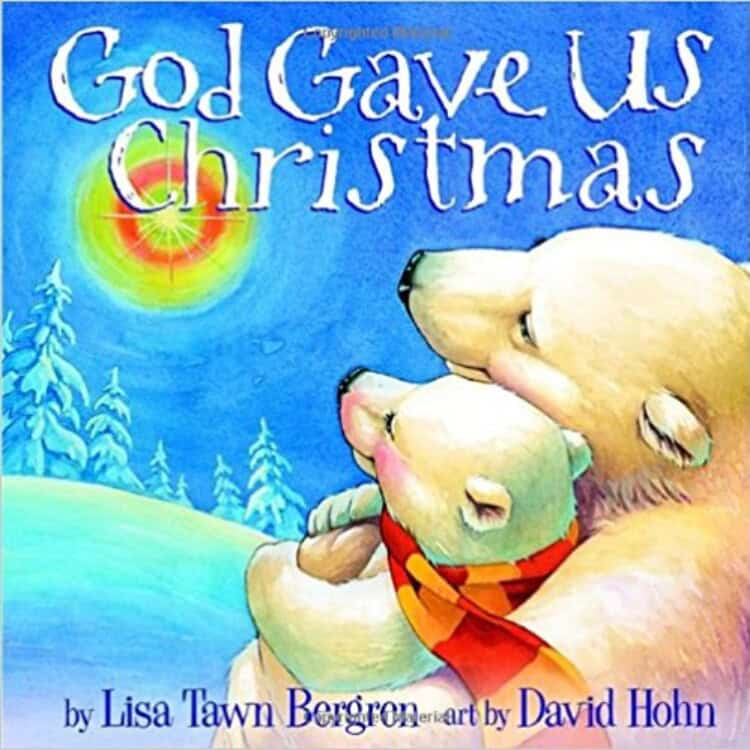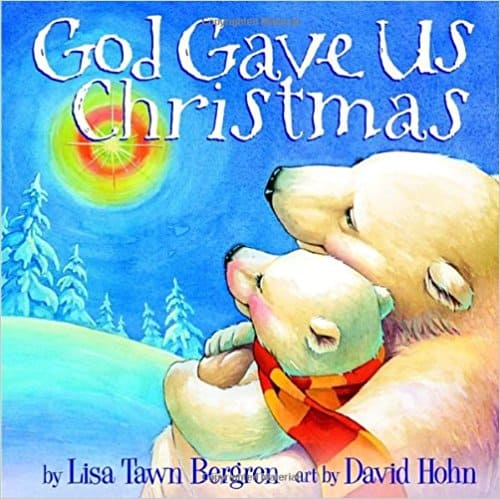 The Christmas Promise – This incredible Bible-spanning book traces God's promise to Israel that he would give them a King, but of course, this king showed up in a very different way. It provides a sharp contrast between earthly kingdoms and Christ's eternal kingdom. Plus, Catalina Echeverri's cute and hiliarious illustrations are my favorite. They make a potentially very serious book incredibly fun.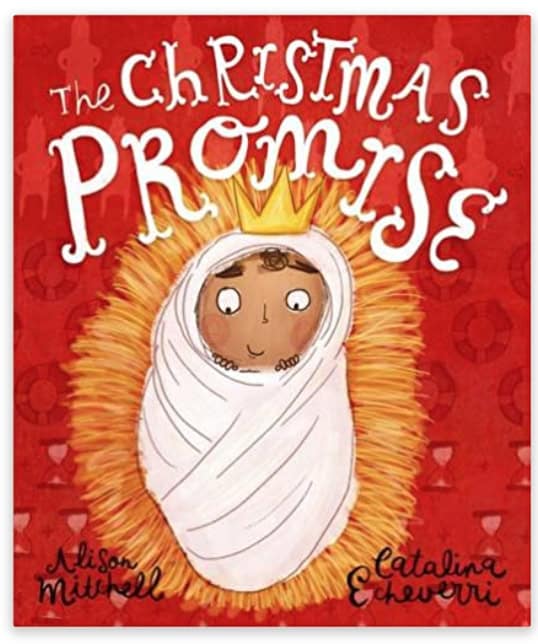 The gentle beauty of the story of the first Christmas is now available as a board book. With a simple, lyrical text and radiant artwork, this book is perfect for the youngest child to be a part of the wonder of the Nativity.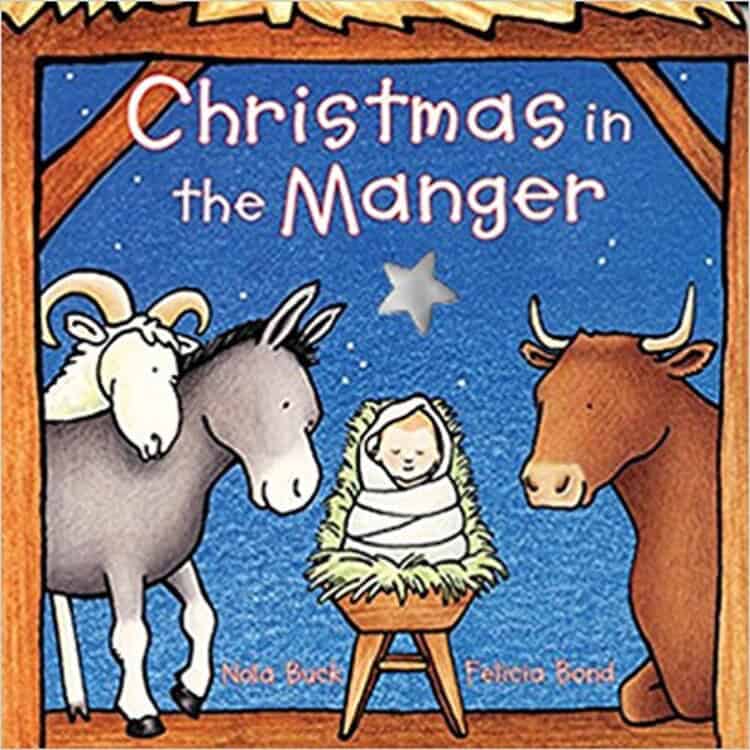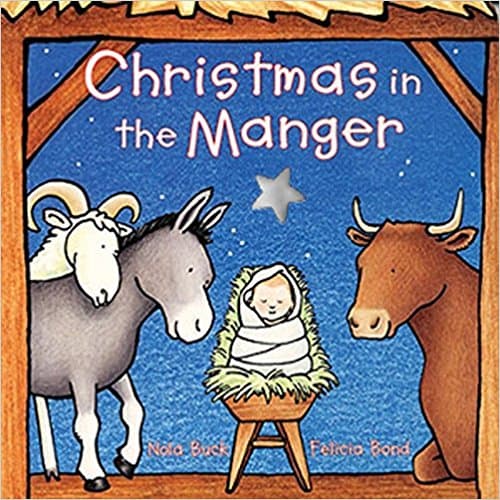 A modern Christmas classic about how the animals prepare a cozy welcome for the baby Jesus.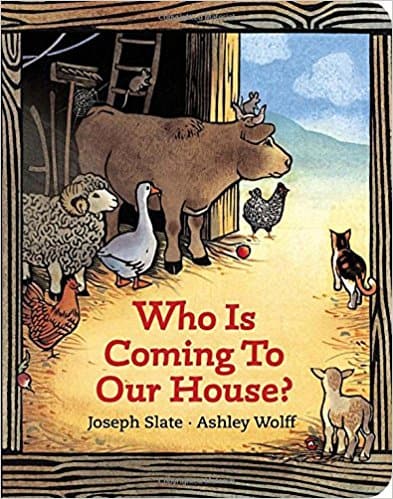 Such a sweet message in this book. A small mouse continually tries to push out the nativity figures so he can sleep in the stable…until he learns just who those figures are.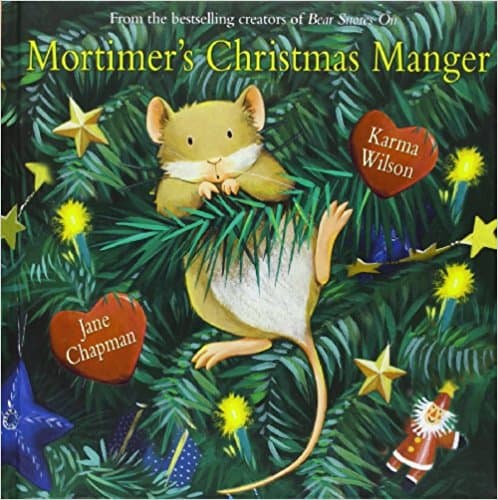 This book is a heartwarming reminder to children that Christmas isn't about Santa or asking for presents; it's about celebrating Jesus's birthday. This inviting, full-color, illustrated picture book tells a story of forest animals preparing for a big and exciting event.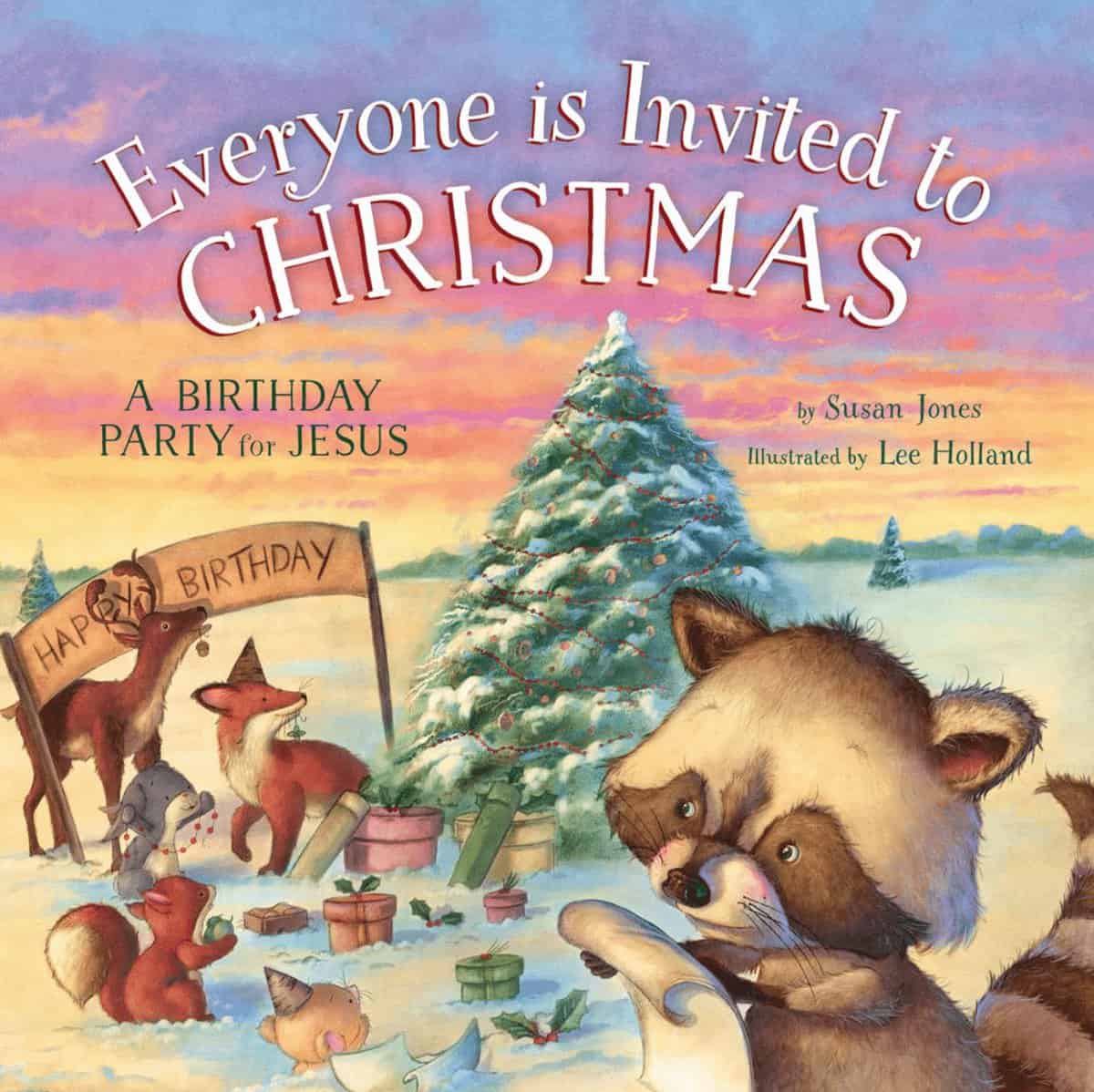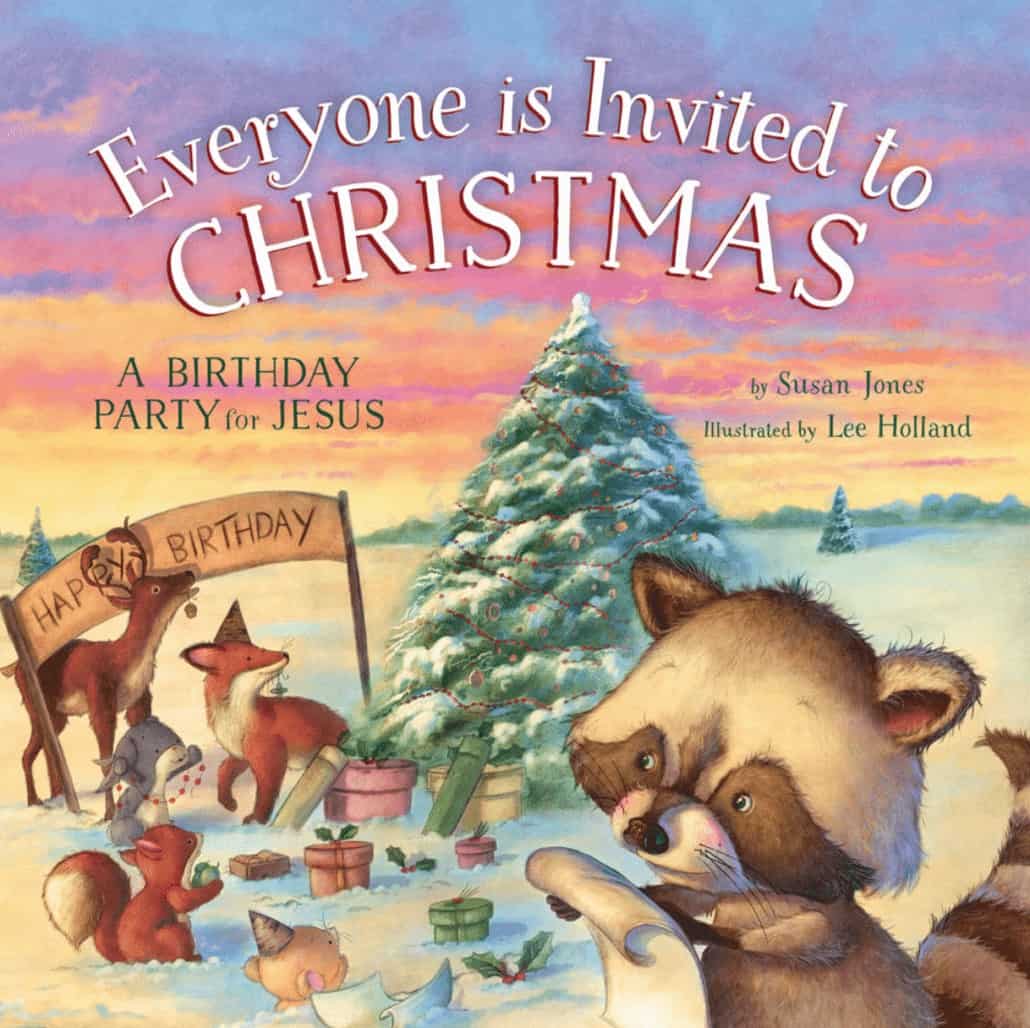 This beautiful retelling of the Nativity story that celebrates the timeless joy of Christmas and of welcoming a new baby into the world is now available as a Classic Board Book!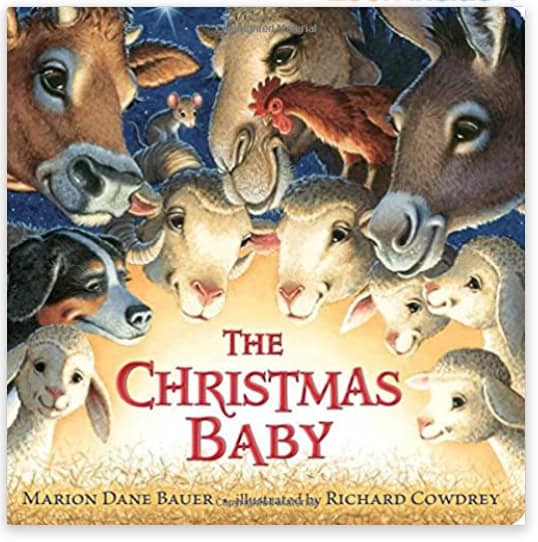 In this story of a school nativity play, Mary thinks she is the star of the show. However, as the play goes on, she finds that every scene has been stolen by an unlikely character or object! Ideal for children 4-7 years old (give or take).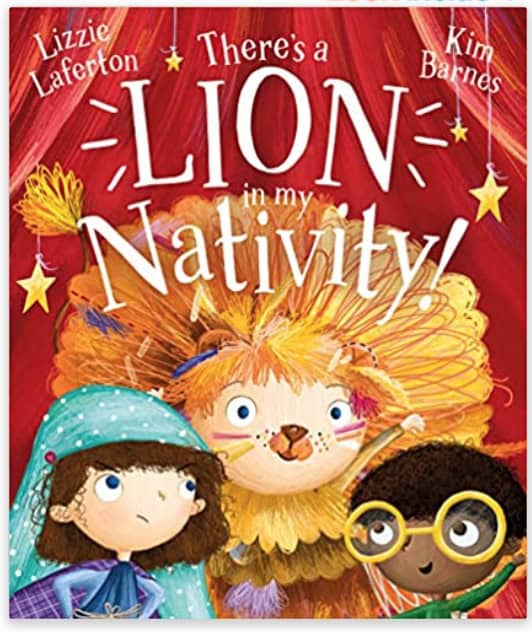 An interactive story, sound, and song Advent experience for the whole family! Brought to you by beloved New York Times bestselling author Sally Lloyd-Jones and based on the bestselling The Jesus Storybook Bible, with over 2 million copies sold.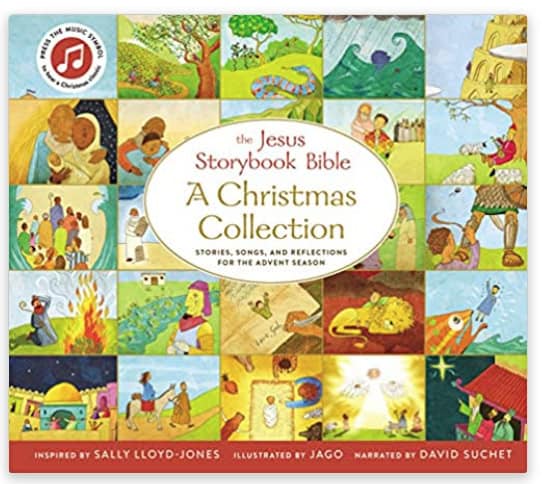 Set up your nativity & hide the Star every night. Once your kids find the Star have them move all Three Wise Men to where the Star has been hidden. Repeat until Christmas Eve. The night before Christmas, place your Star on the top of your nativity stable. On Christmas morning your Three Wise Men reach the nativity scene and find their king, baby Jesus! Includes a hard cover book with a rhyming story about the Three Wise Men following the star to Bethlehem. 15 piece wooden nativity set with keepsake box.


"Tomorrow you will be King. But tonight you are my baby." The miracle of Christmas began with a mother holding her child, filled with boundless love. Now the warmth and spirit of the first Christmas come alive in this Nativity retelling, perfect for mothers to share with their own little ones.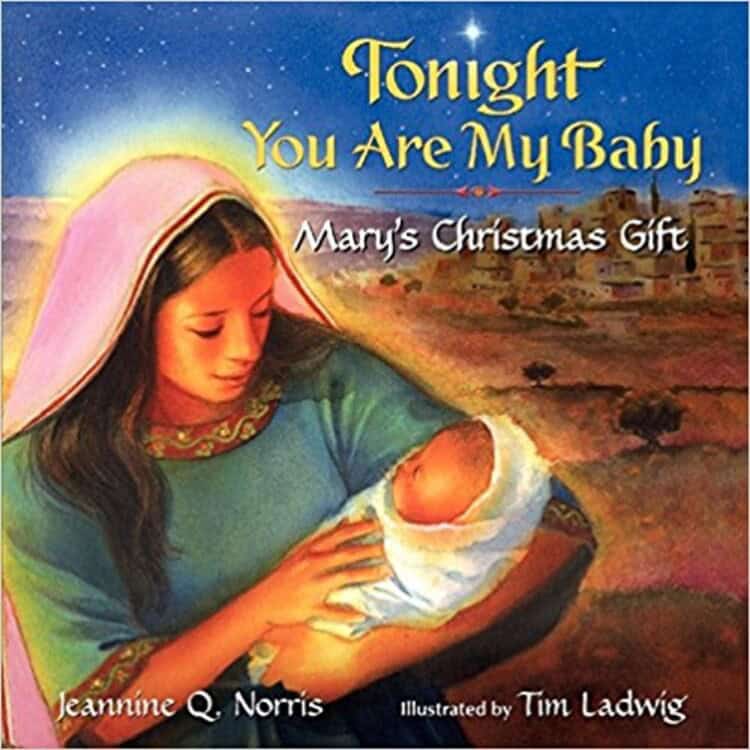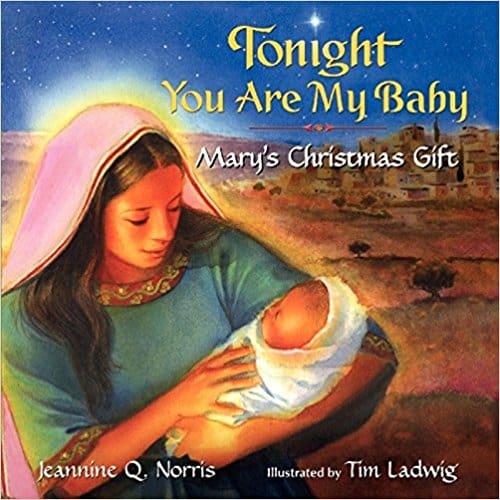 Everyone loves a candy cane-but it's easy to overlook the meaning of this familiar Christmas tradition in all the hustle and bustle of the season. This sweet story reminds little ones that the candy cane represents Jesus' birth and the gospel message too.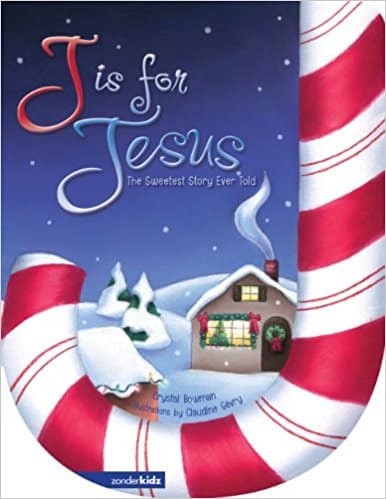 In this short chapter book, a brother and sister learn to show humble compassion to a lonely cow instead of focusing on the festivities and gifts of Christmas.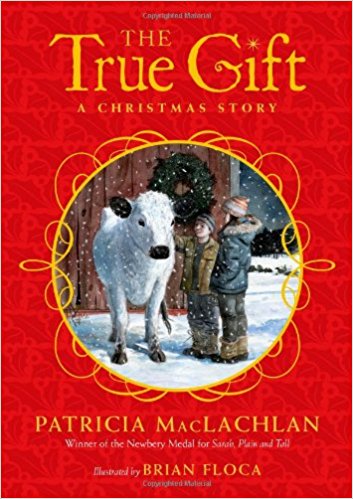 Excellent for younger readers, this repetitive and cumulative story explores the people and places in the Nativity story.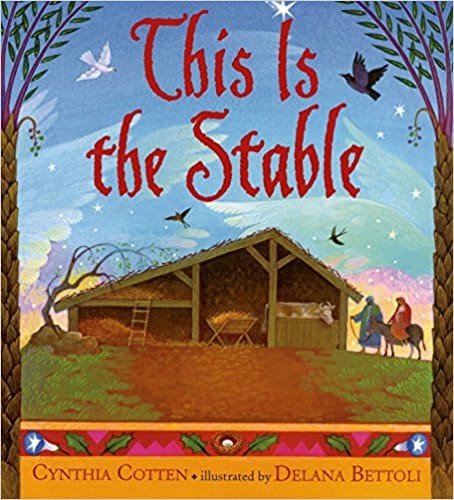 A procession travels to Bethlehem, bringing gifts for the newborn baby Jesus. The little drummer boy comes along, although he is too poor to bring a present fit for a king. Instead, he plays a song on his drum for the Christ Child. Within the little drummer boy's seemingly simple gift lies the true spirit of Christmas.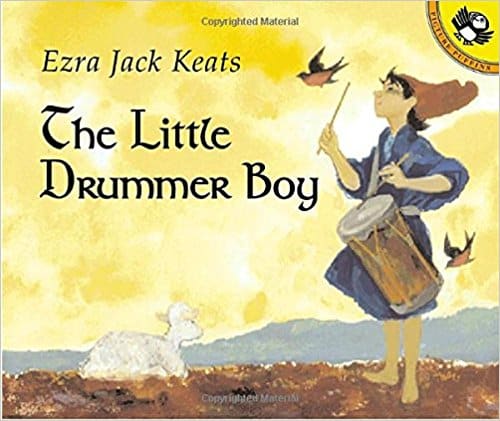 READER SUGGESTIONS
After sharing this post on Instagram, our readers shared some of their personal favorites that weren't on this list. Here are some of them:
Your family may also enjoy our short, very doable Advent Devotional for families with children ages 2-11. Download and print it right now.