Family Advent Devotional (Free PDF)
This post may contain affiliate or sponsored links. Please read our disclosure policy.
We created this free family Advent devotional to help families with kids ages 2-11 focus on and celebrate the true story of Christmas. Each week includes age-appropriate reading options and activities, as well as a written out prayer. It's fun and super simple for caregivers to use. Download our free PDF today.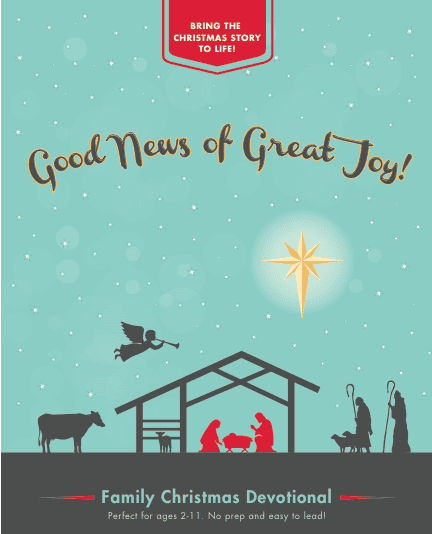 What's in this free Family Advent Devotional?
The biblical story of Christmas can be confusing to kids who are bombarded with our culture's holiday icons and values at every turn.
You have an opportunity this December to spend time not only decorating, wrapping gifts, and going to parties…but, most importantly, focusing your family's hearts on whom it's all for.
Good News of Great Joy is a simple, weekly devotional that's intended to help your family focus on the story of Jesus' birth, who he is, and why he was sent by God to be with us.
The discussion questions and wide range of activities are designed for children ages 2-11.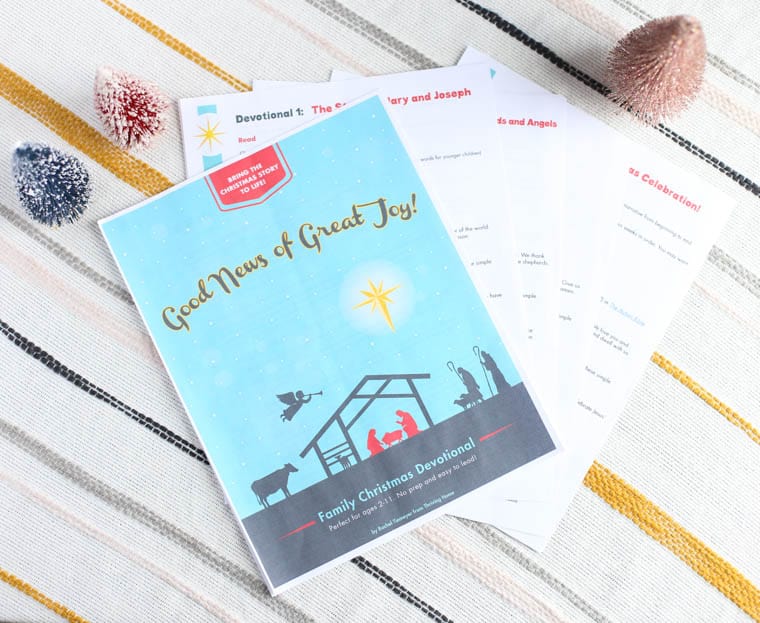 Each weekly devotional focuses on a different aspect of the Christmas story, building on the previous lesson:
Devotional 1: The Story of Mary and Joseph
Devotional 2: The Story of the Shepherds and Angels
Devotional 3: The Story of the Wise Men
Devotional 4: Review and Celebrate!
Restrictions on Use: Under no circumstances is our product to be sold. If you'd like to copy it for a group or church, please email us for permission first at thrivinghome (at) gmail (dot) com. Each individual family should download their own free copy here.
---
Meaningful Christmas Picture Books
One of the best parts of the Christmas season in our homes is re-reading the books we've stocked up on over the years. Here are 15 of our favorite books that share the true meaning of Christmas…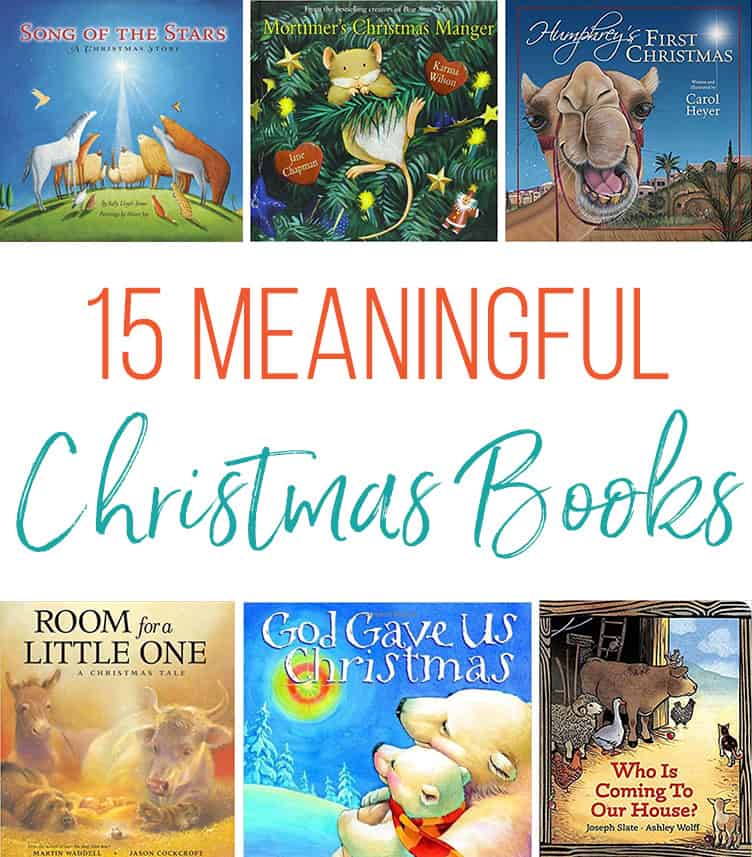 ---
Advent Resources for Families
The true reason we celebrate Christmas – that God sent His only Son for us – can get lost in the hustle and bustle of preparations for the holiday. Advent is a time to focus our hearts and minds on Jesus in the midst of the crazy. Here are 15+ Advent Resources for the Whole Family.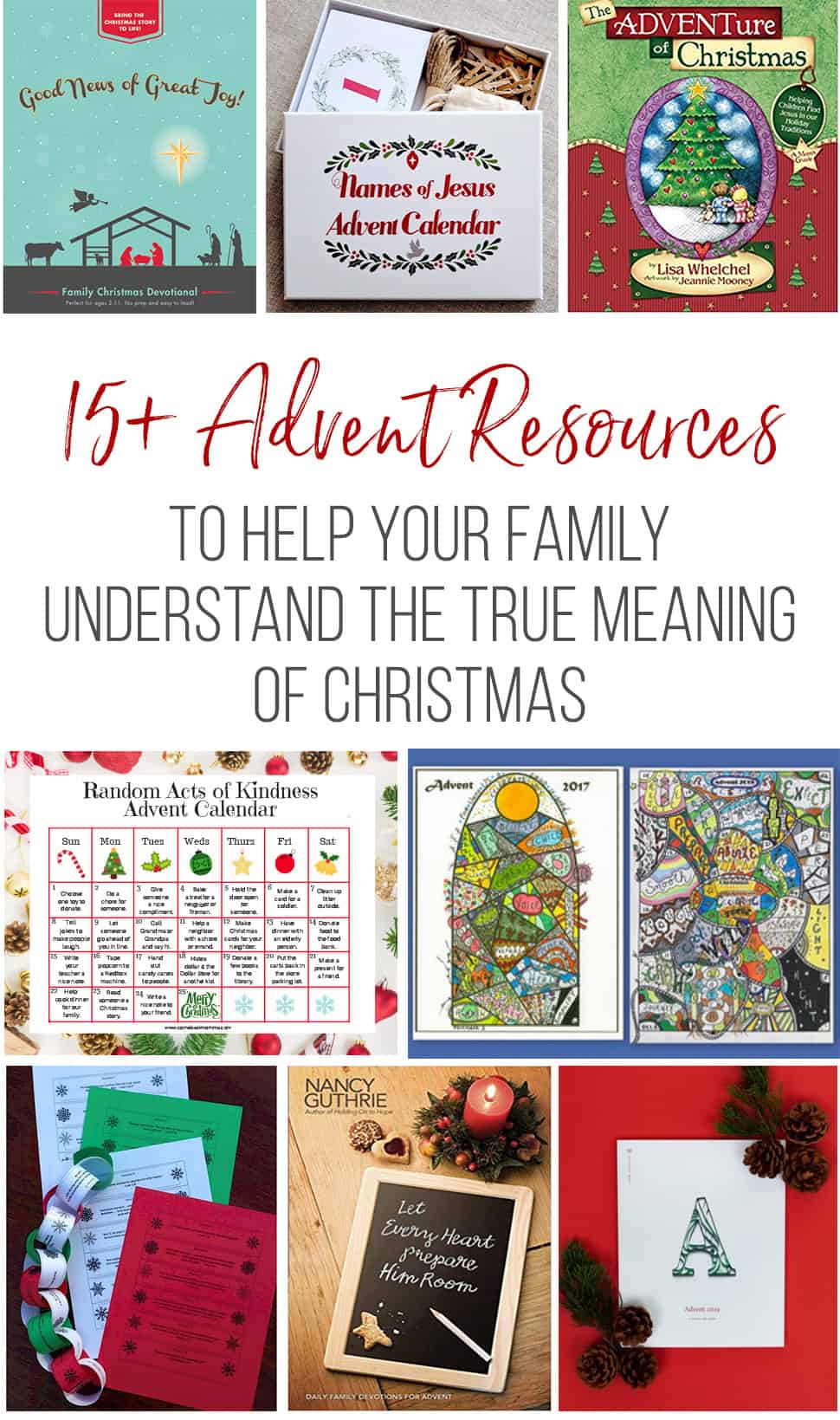 ---
Holiday Gift Guides for All Ages
We've done the work for you and curated gift guides with high-quality ideas for all ages. Check out our Holiday Gift Guides here.