This post may contain affiliate or sponsored links. Please read our disclosure policy.
Filled with only 6 flavorful ingredients, this Spinach and Bacon Quiche comes together quickly but won't stick around for long. Can you freeze quiche? You bet. See how below.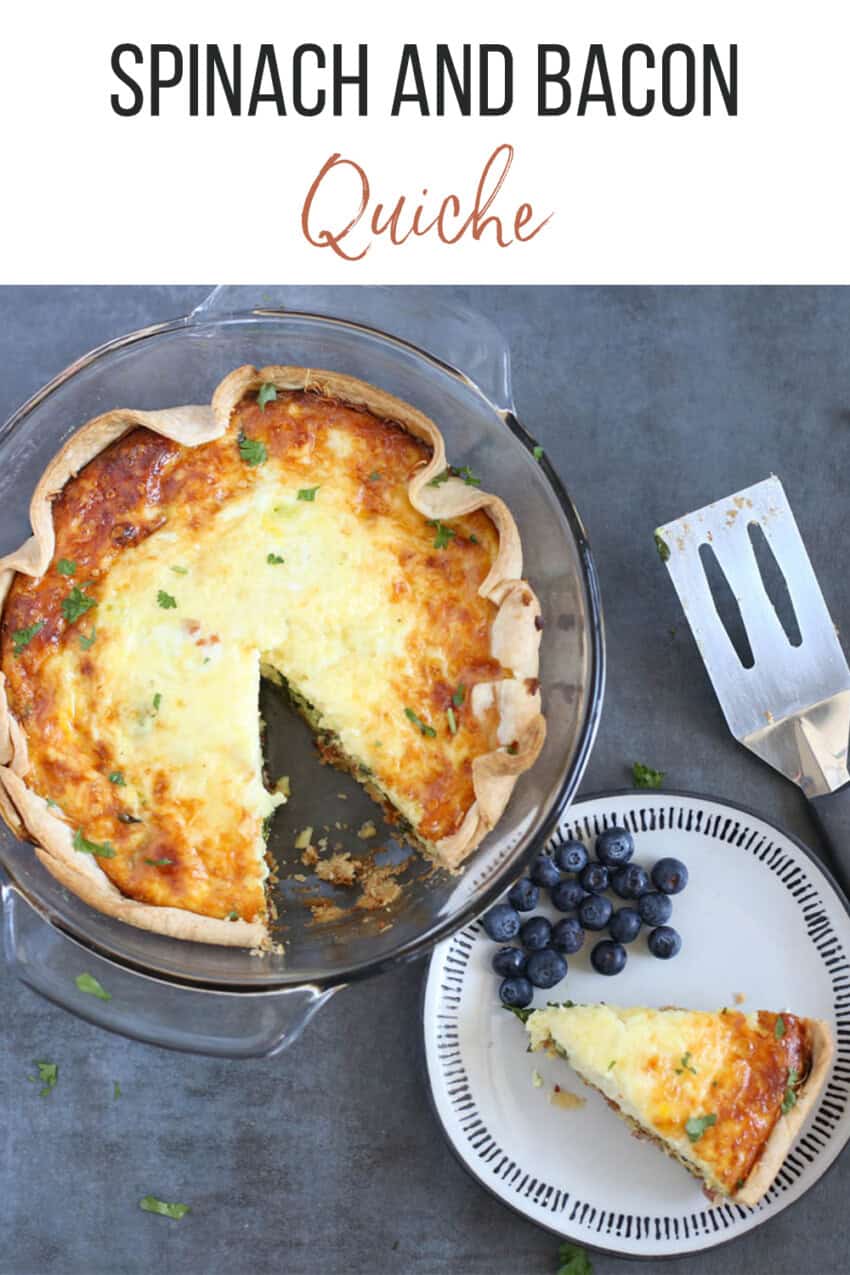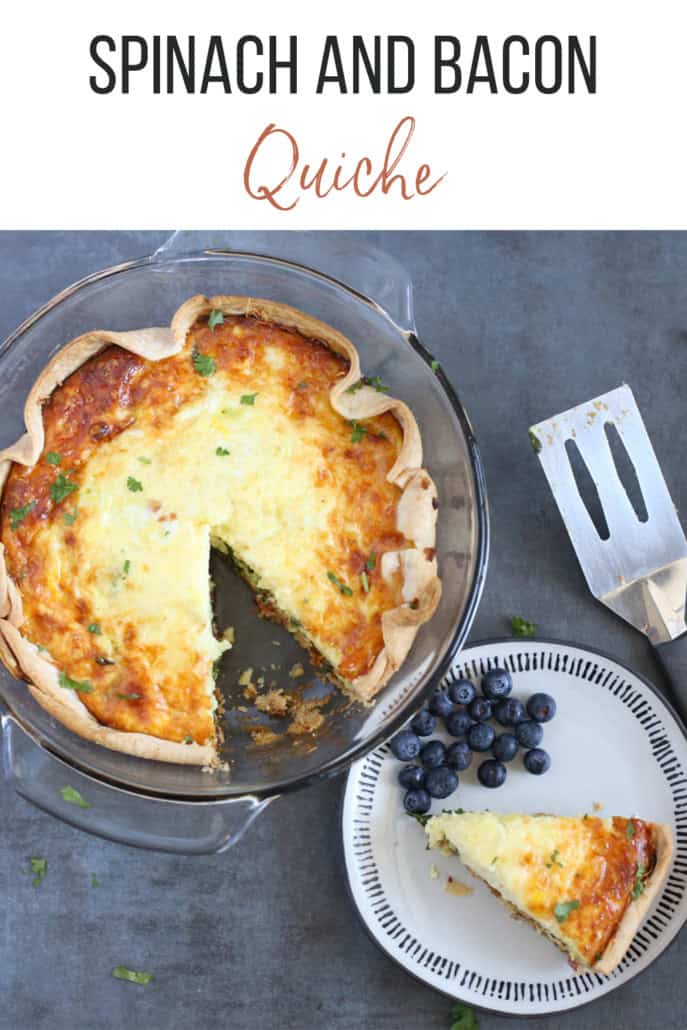 Note: We are a participant in the Amazon Services LLC Associates Program, an affiliate advertising program designed to provide a means for us to earn fees by linking to Amazon.com and affiliated sites. Read our full disclosure policy here.
Why Spinach and Bacon Quiche is a Staple in Our Home
This freezer-friendly quiche recipe has been circulating in my home for quite a while now. You guys, it is SO good. I mean, it's got cheese, bacon, and heavy whipping cream soooo, yeah, it's a party in your mouth.
I wish I could say it was healthy, but I can assure you it wouldn't be on the weight watchers website. However, with the exception of a store-bought pie crust, it is made with real ingredients, so that's a win, right? #silverlining
Some other perks about this amazing, delicious recipe is that it only requires a few ingredients and is super easy to double and freeze one for later. In fact, I never make this without doubling it.
We enjoy it for breakfast, lunch, or dinner. The leftovers are just as good as the first day, in my opinion, too.
If you prefer a bite-sized version of this recipe, try our Mini Bacon, Spinach, and Egg Quiches recipe instead.
How to Make Spinach and Bacon Quiche
To get started, put your pie crust in a round baking dish.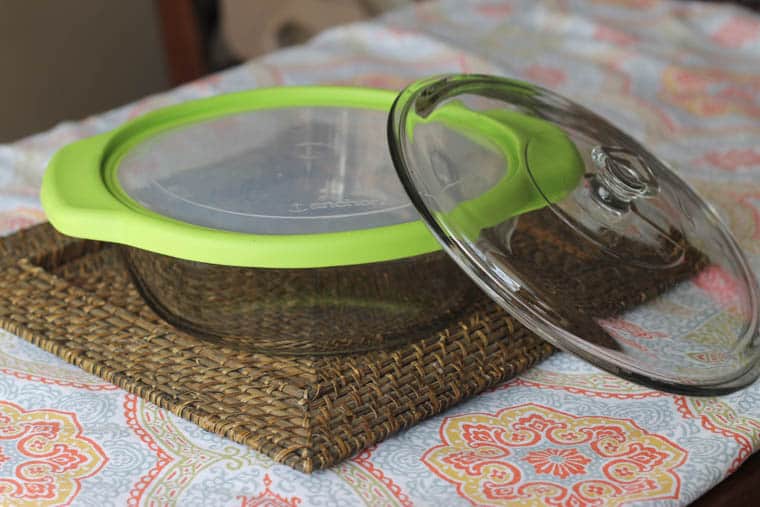 Here is the baking dish that I prefer to use for this recipe, because it is deep enough for a quiche AND has a storage lid so you can store leftovers or freeze the recipe easily.
Back to the pie crust…either make your own or use a store-bought one. I cheat and use the store-bought ones. A busy mom can only do so much. I'll make my own crusts in like 18 years.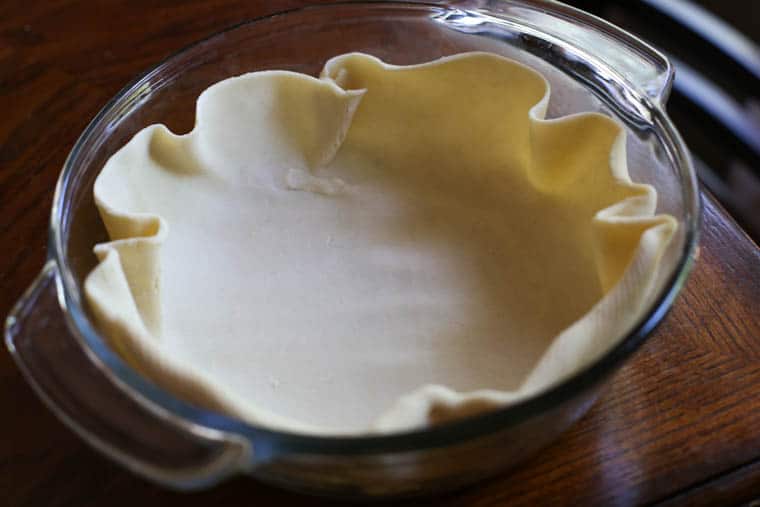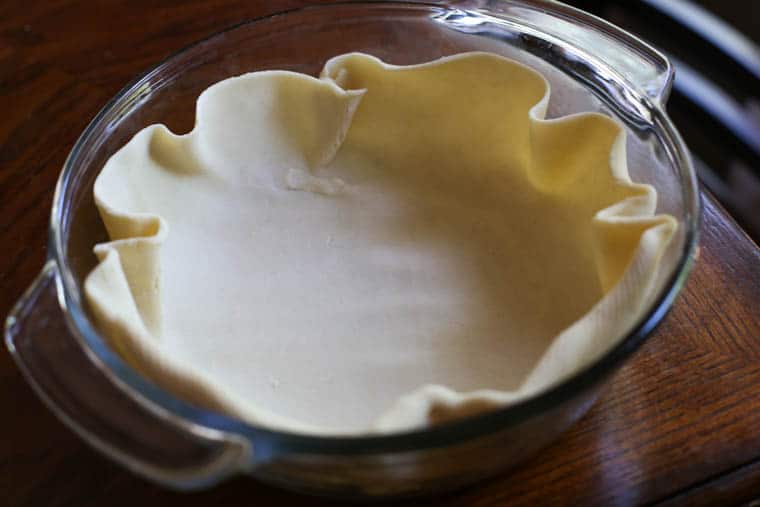 Now, add your cooked bacon to the pie crust. Hello, beautiful. (Btw, try our baking bacon in the oven. It's the ONLY way I'll make it now.)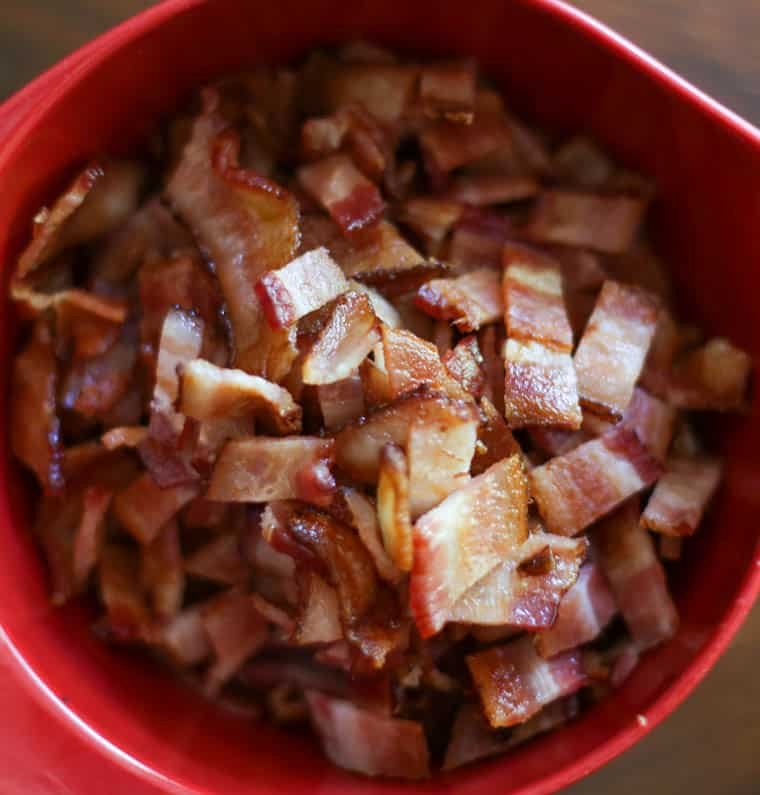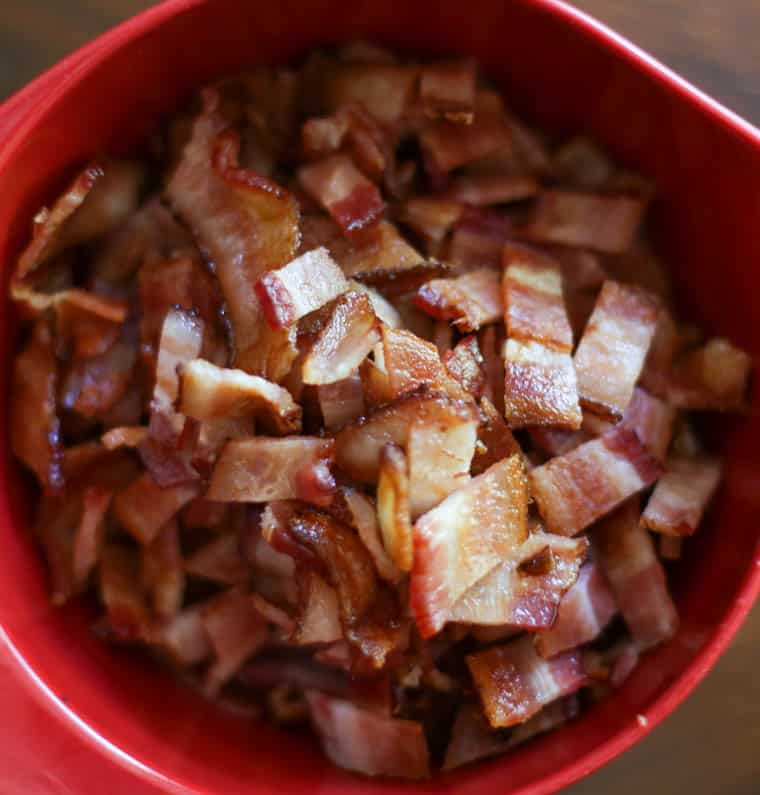 If you have little hands around that you need to keep busy, this is a good task for them. Just be warned that not all of the bacon will make it into the crust.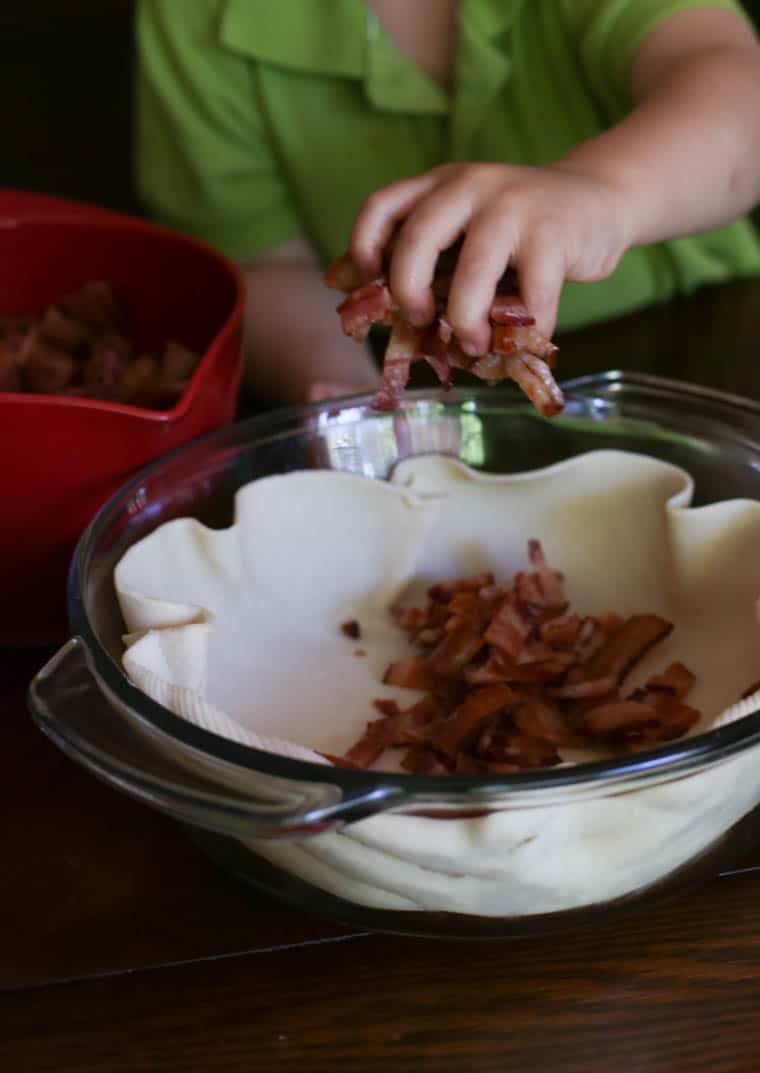 Now add two cups of chopped spinach. Not only does this healthy ingredient balance out all that bacony-cheesy-creamy goodness, but it adds some beautiful color to the quiche.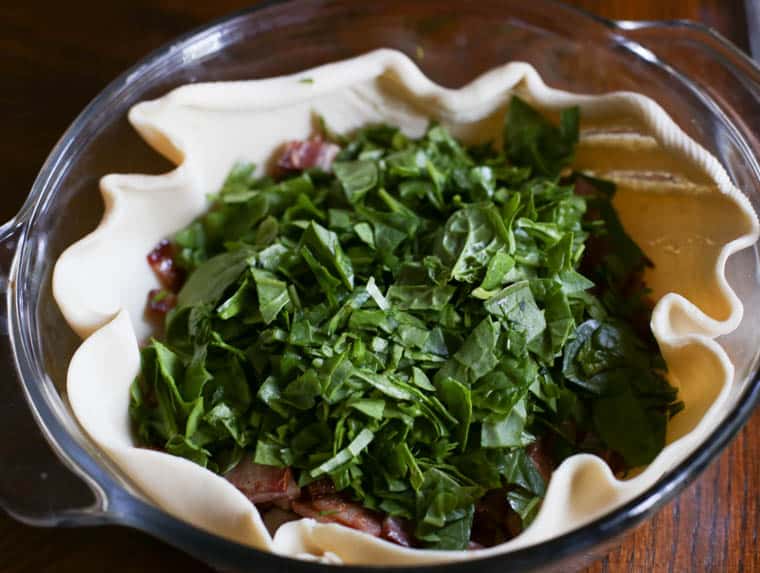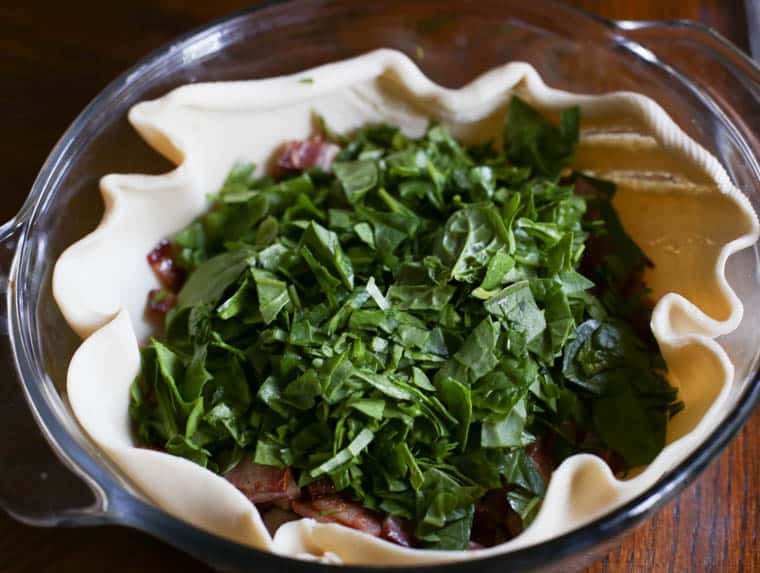 This may seem like a lot of spinach, but when it cooks, it wilts down quite a bit. My husband, who turns his nose up at cooked spinach in recipes, doesn't even bat an eye at this when it's done.
Now sprinkle 1 1/2 cups of shredded Swiss cheese over the top.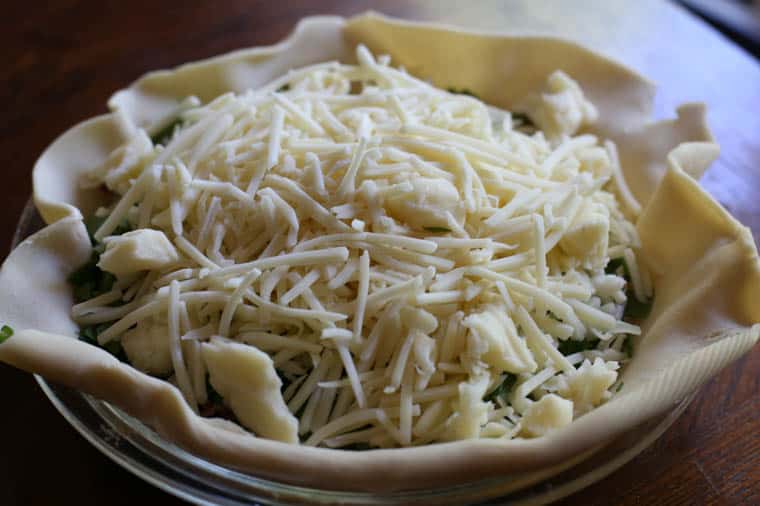 Lastly, whisk together 6 eggs and 1 1/2 cups of heavy cream in a bowl. Pour it over all of the ingredients. It will be VERY full.
To bake it, cover the quiche loosely with foil and put it in the oven. This keeps the top from burning. After one hour, remove the foil and cook about 15 more minutes or until the top starts to barely brown and the middle isn't jiggly (must…refrain…from…immature…joke).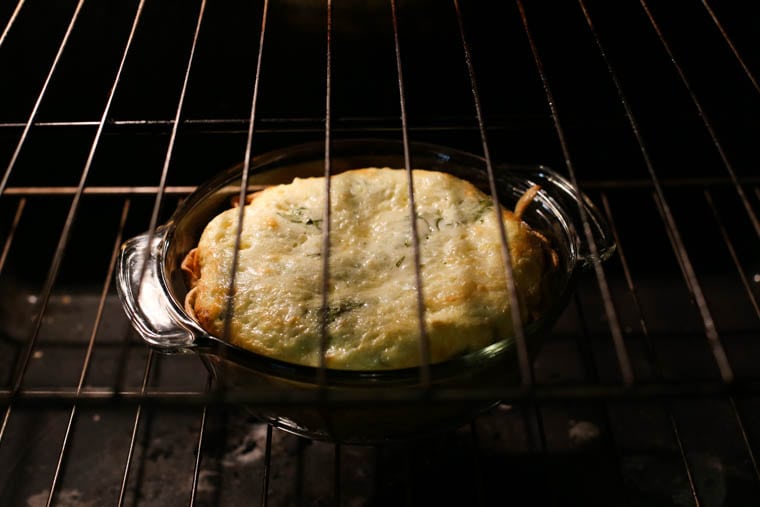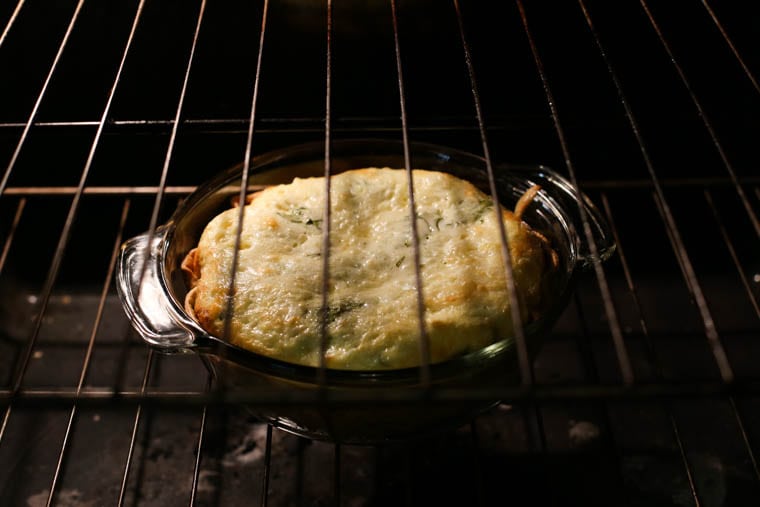 (Baking Tip: If you are using a shallow baking dish, place a baking sheet underneath the dish. You might have an overflow issue on your hands.)
Take it out and let her cool down a bit.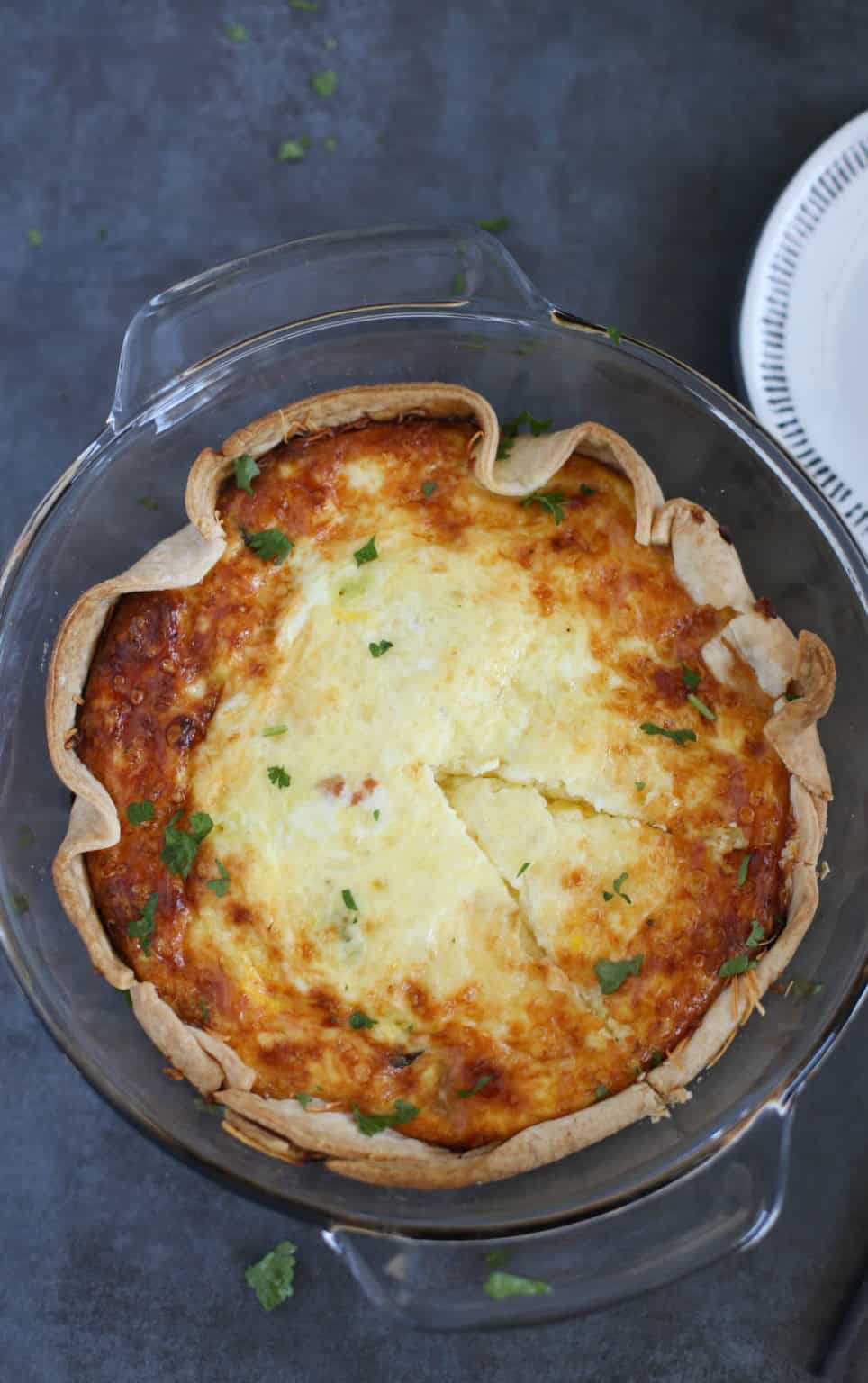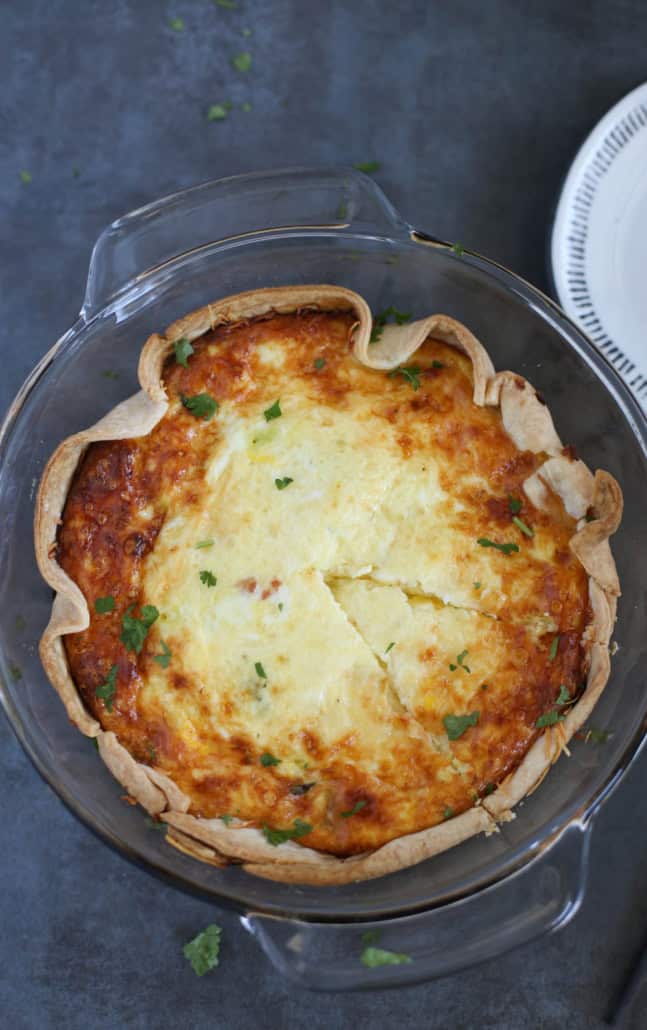 Slice it up and serve warm.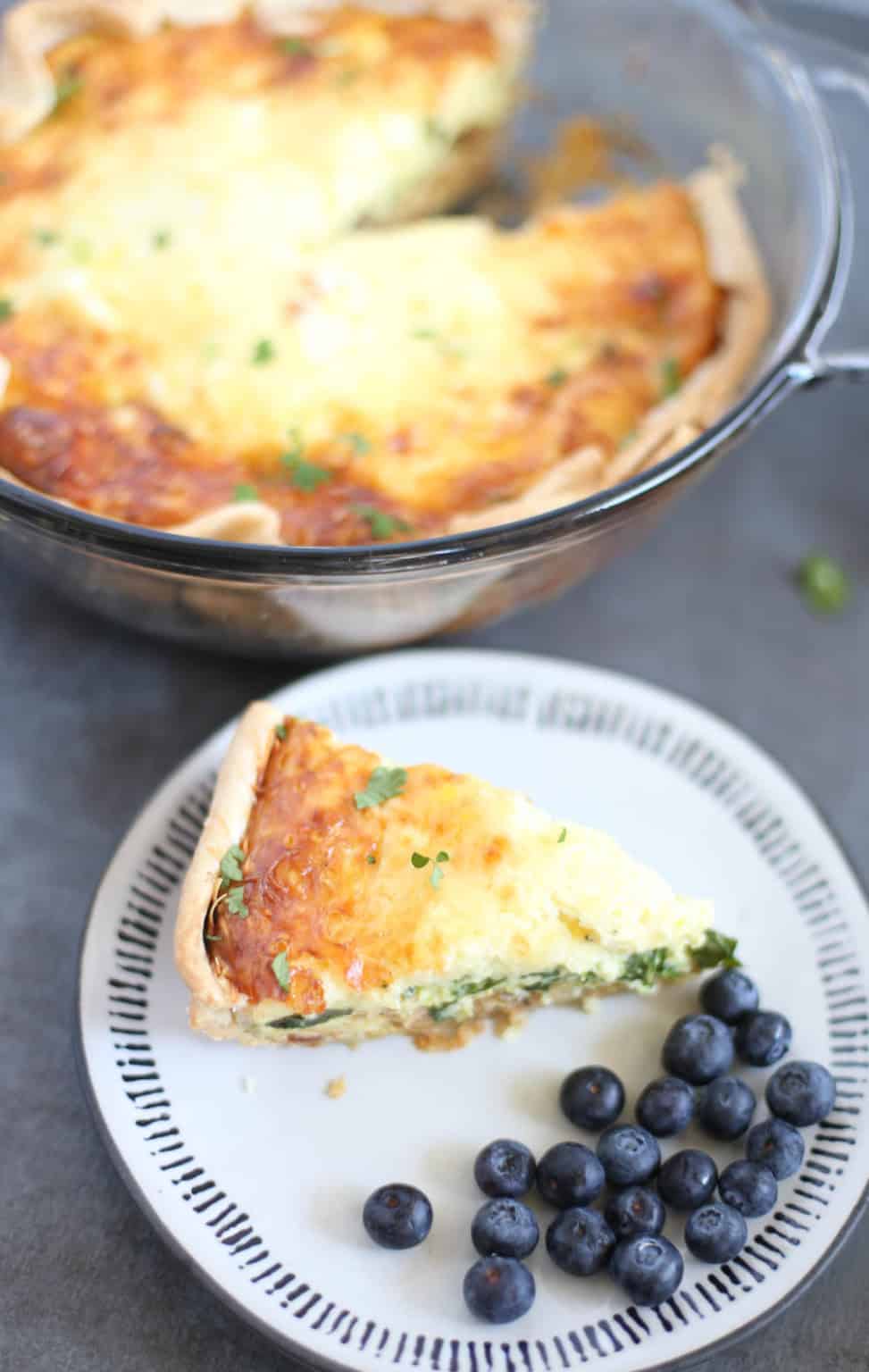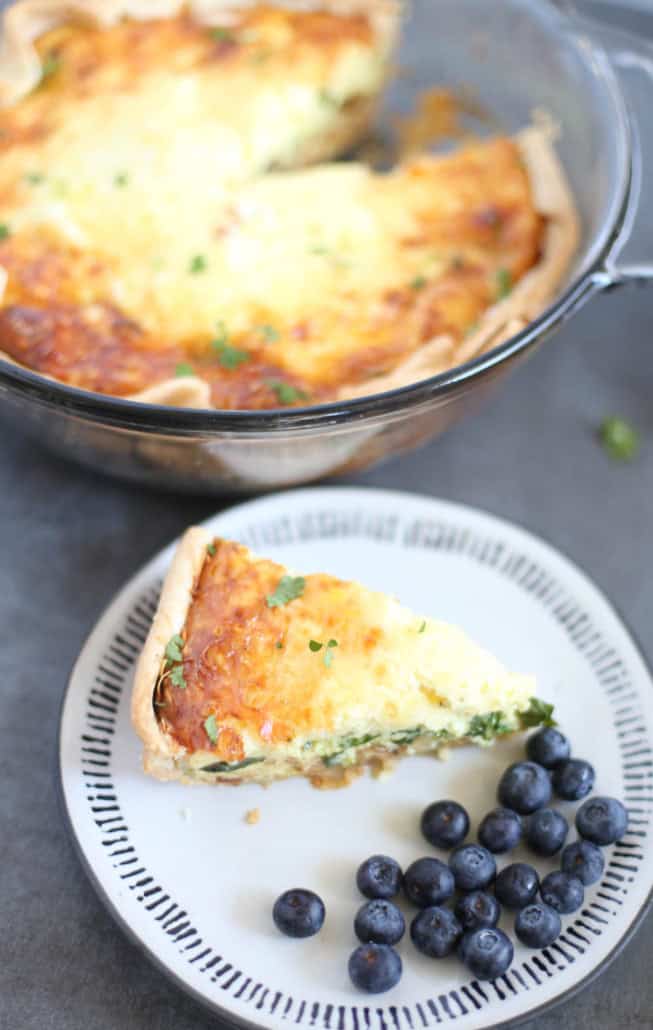 How to Freeze Quiche
As authors of two popular freezer meal cookbooks, we have years and years of testing and research under our belts and have learned what it takes to turn out high-quality freezer meals.
The key to freezing quiche (really any egg-centric casserole) is to prep it, package it tightly, and freeze it BEFORE baking. You can wrap it in a layer of foil and a few layers of plastic wrap (or a tight-fitting lid). The most important factor in packaging any freezer meal is to reduce its exposure to air, which causes freezer burn and adversely affects taste and texture. Store in freezer up to 3 months.
If you want to freeze your quiche after it's been baked, you can but it will have a soggy crust and the eggs may get overdone when rewarmed in the microwave or oven. This is not our preferred freezing method.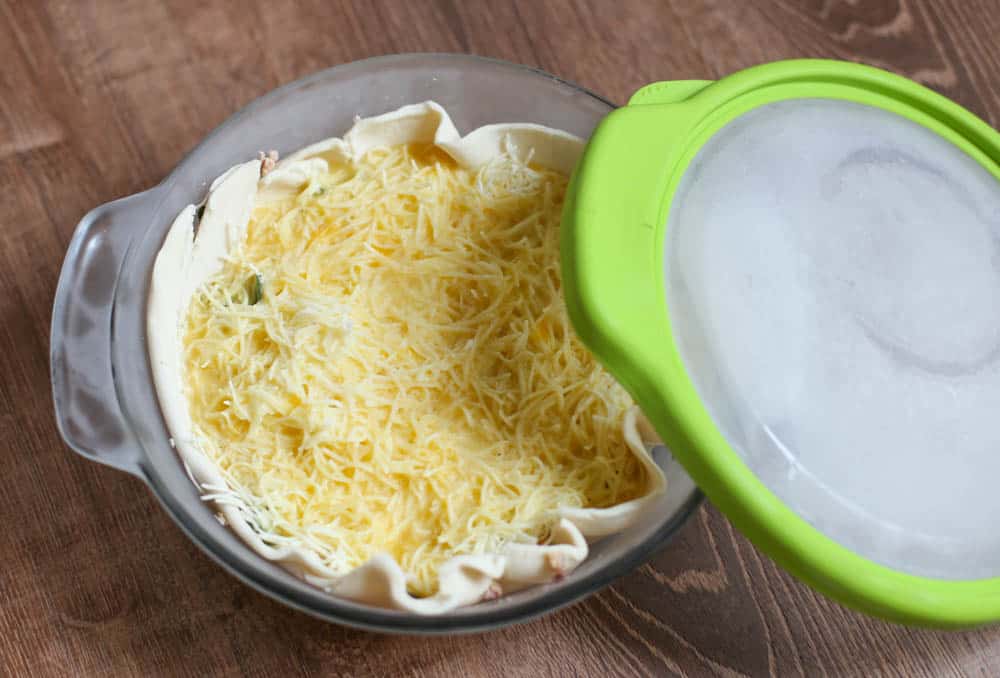 How to Prepare Frozen Quiche
When you're ready to enjoy your uncooked, frozen quiche, thaw it in the refrigerator for 24-48 hours. This is hands-down the best way to defrost a dish like this (the microwave defrost setting could partially cook it, which is no good). After it's fully thawed, bake it according to directions and it'll taste just like a fresh meal!
Hop over to this post about How to Freeze Quiche if you want more information!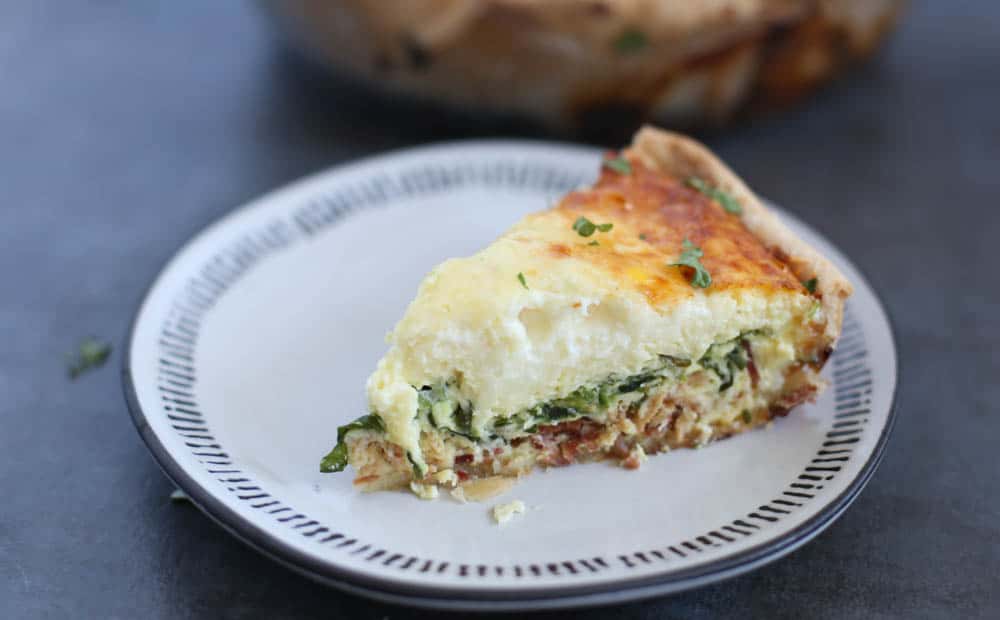 More Make Ahead Breakfast Ideas
I love having breakfast ready to go in the freezer. Here are a few fairly simple make ahead ideas for you.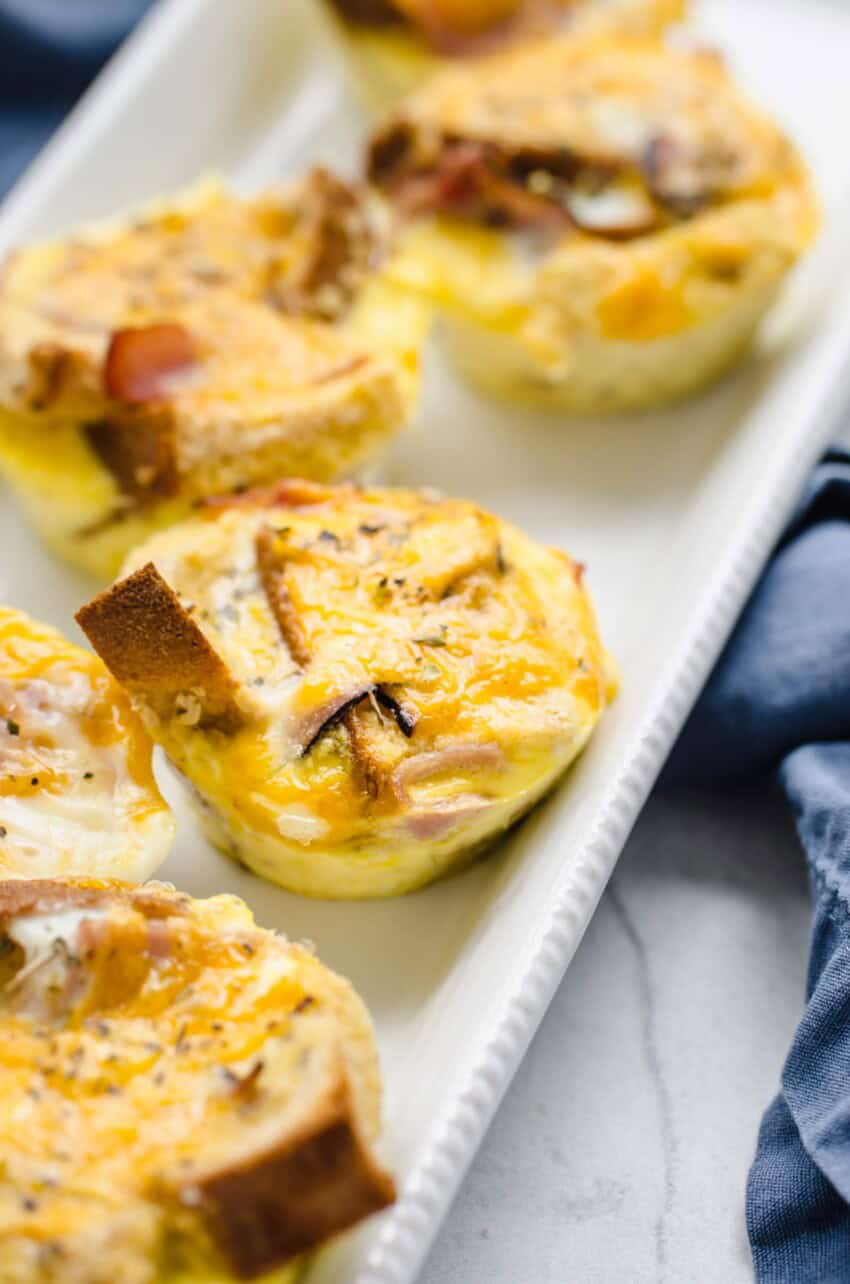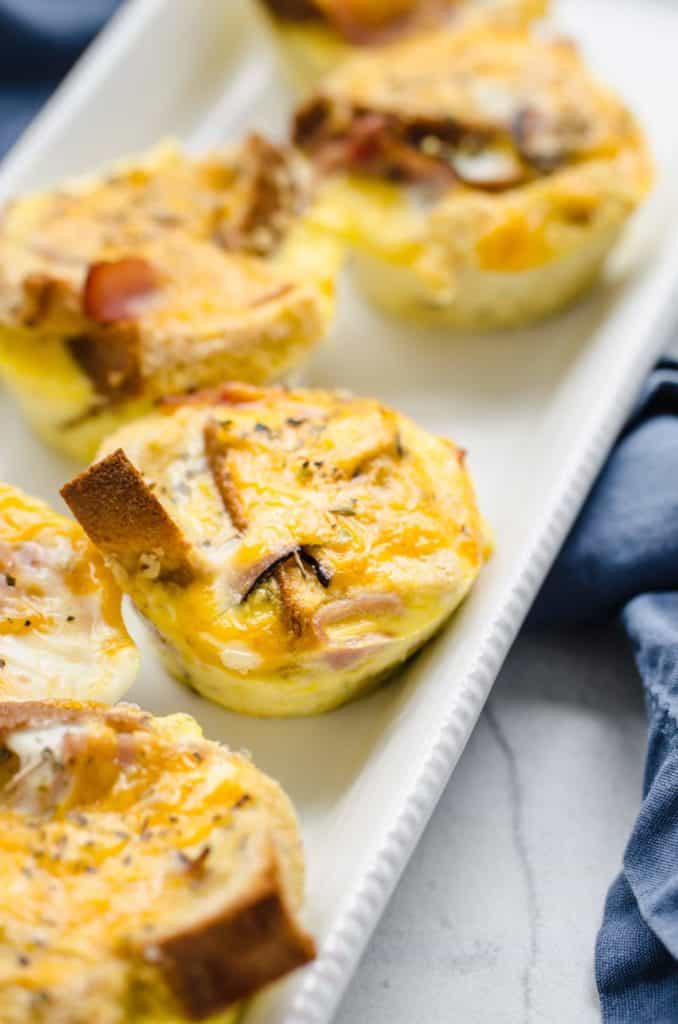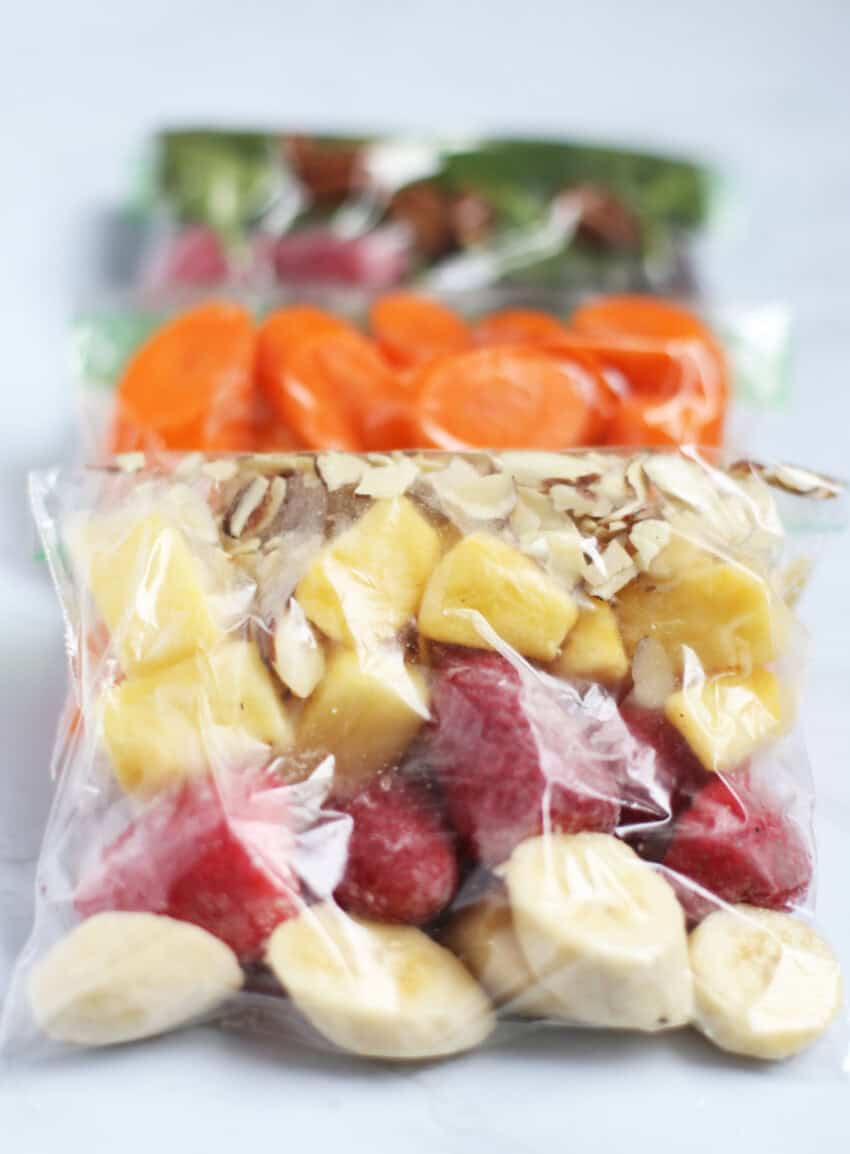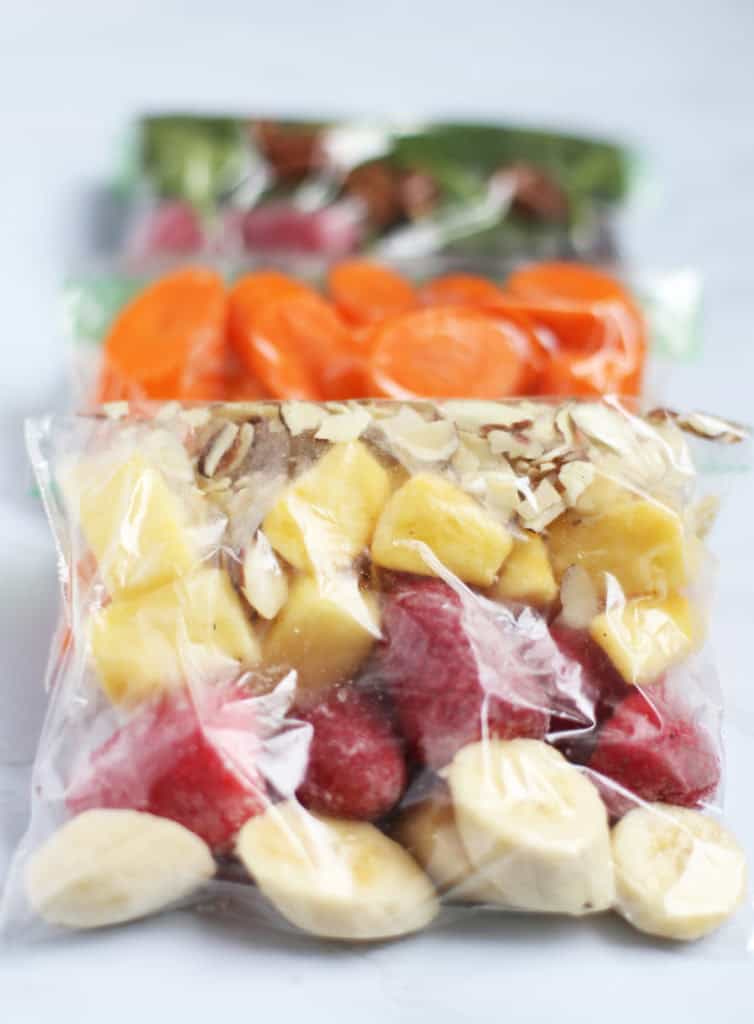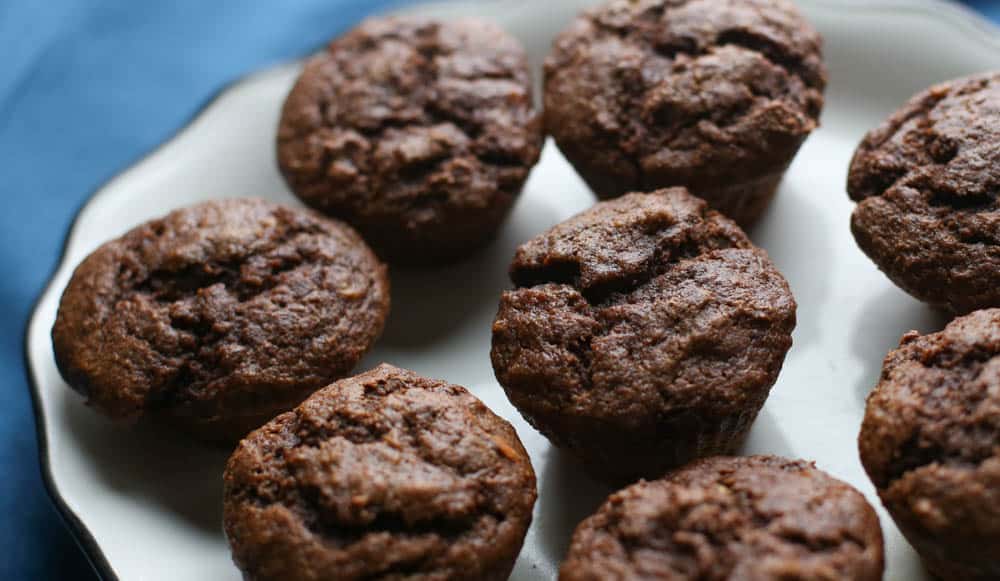 We hope you enjoy this simple quiche for a special occasion or an easy weekday meal! Don't forget to double the batch and freeze one for later.
Did you make this? Snap a photo and tag us on Instagram at @thrivinghome so we can see your creations and cheer you on!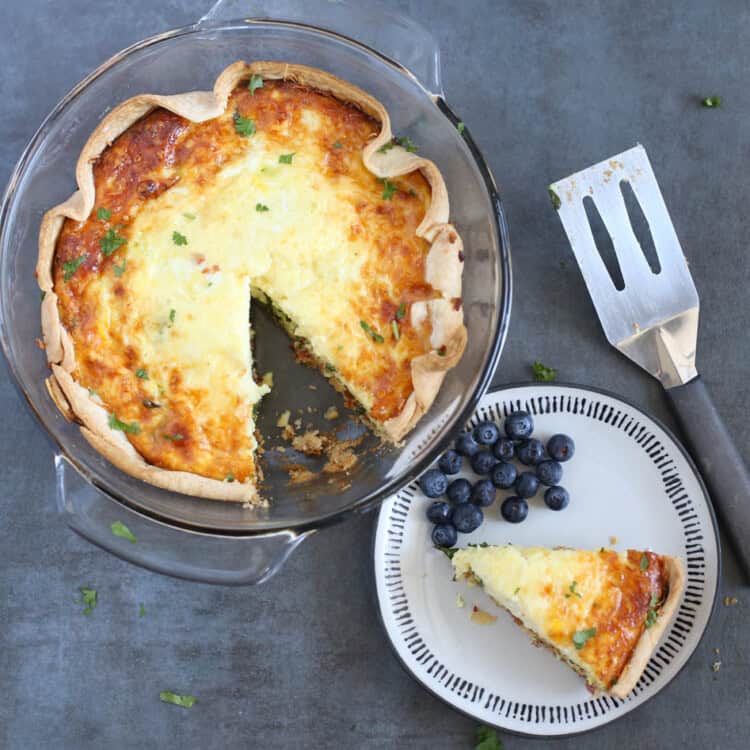 Spinach and Bacon Quiche
This comfort food quiche makes an easy, make ahead breakfast OR dinner. Simple ingredients and freezer friendly!
Prep:
15 mins
Cook:
1 hour 15 mins
Total:
1 hour 30 mins
Ingredients
1

uncooked pie crust

1

pound

of cooked bacon, chopped (try our No Fail Bacon method)

2

cups

of chopped spinach

1 1/2

cups

of shredded Swiss cheese

6

large eggs

1 1/2

cups

heavy whipping cream

1 teaspoon

salt

1/2 teaspoon

pepper
Before You Begin! If you make this, please leave a review and rating letting us know how you liked this recipe! This helps our business thrive & continue providing free recipes.
Make It Now:
Preheat the oven to 375°F.
Place the pie crust into a round baking dish. Layer the bacon, spinach and cheese into the dish.
Whisk together the eggs, heavy whipping cream, salt and pepper in a mixing bowl. Pour the mixture over the top of all ingredients. (Freezing instructions begin here.)
Cover loosely with foil and bake for 1 hour. Remove foil and bake another 15 minutes or until the middle is set (doesn't jiggle when you shake it).
Let cool for 10 minutes before slicing and serving.
Freeze For Later: Follow Steps 1-3. Cover the casserole dish tightly with foil and a few layers of plastic wrap (or a tight-fitting lid) and freeze. Store in freezer up to 3 months.
Prepare From Frozen: Let quiche thaw in fridge for 24-48 hours. Follow Steps 4-5.