This post may contain affiliate or sponsored links. Please read our disclosure policy.
So when someone comes to us with a specific question like, "Can you freeze quiche?" we are more the delighted to share all of the freezer cooking knowledge we've learned over the years.
As cookbook authors who have tested hundreds of freezer meal recipes, pioneered the best ways to make Instant Pot Freezer Meals, and have found the best of the best freezer meals for the slow cooker, we know a few things about how to freeze food.
We are on a mission to help you know how to freeze meals the RIGHT so you can save time, money, and stress by making freezer cooking a lifestyle in your home.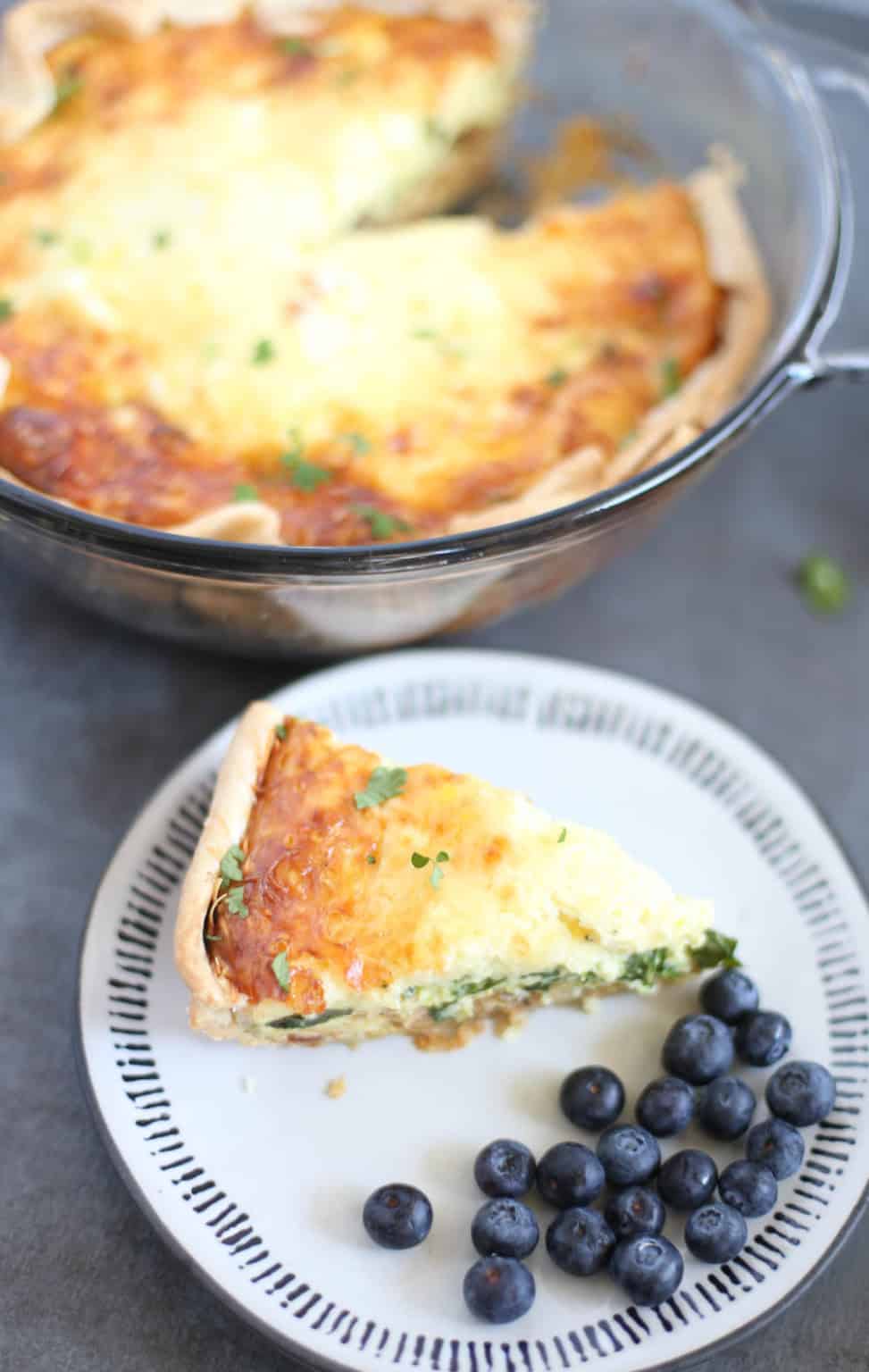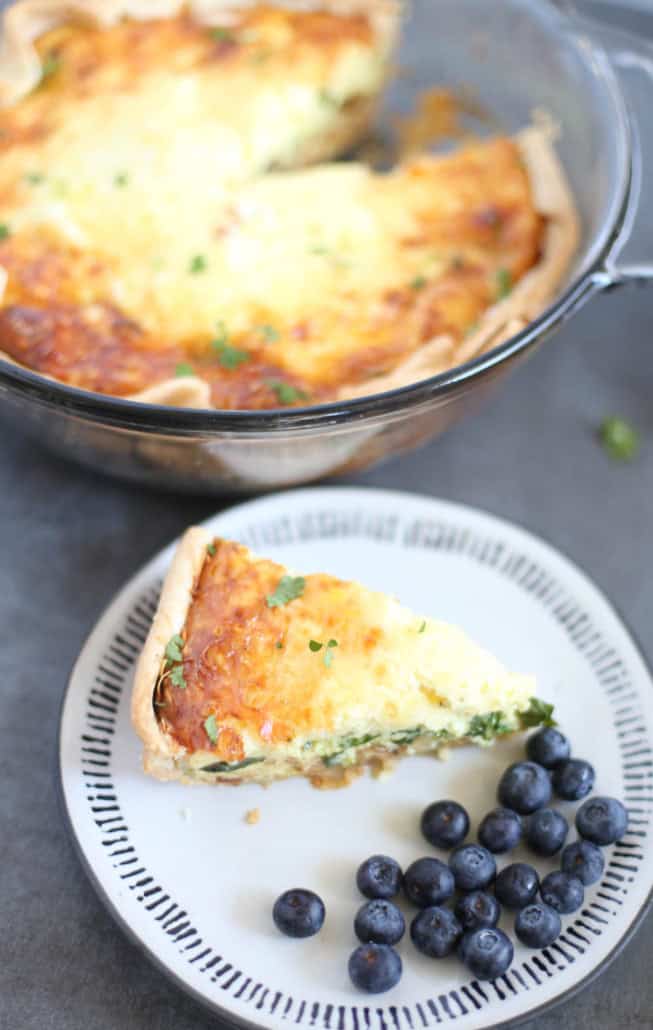 Can You Freeze Quiche?
This might come as a surprise to many but YES! Quiche works as a great freezer meal. In fact, I have doubled and frozen our Spinach and Bacon Quiche recipe SO many times. It comes out just the same as a fresh one. Here is the baking dish that I prefer to use for this recipe because it is deep enough for a quiche AND has a storage lid so you can store leftovers or freeze the recipe easily.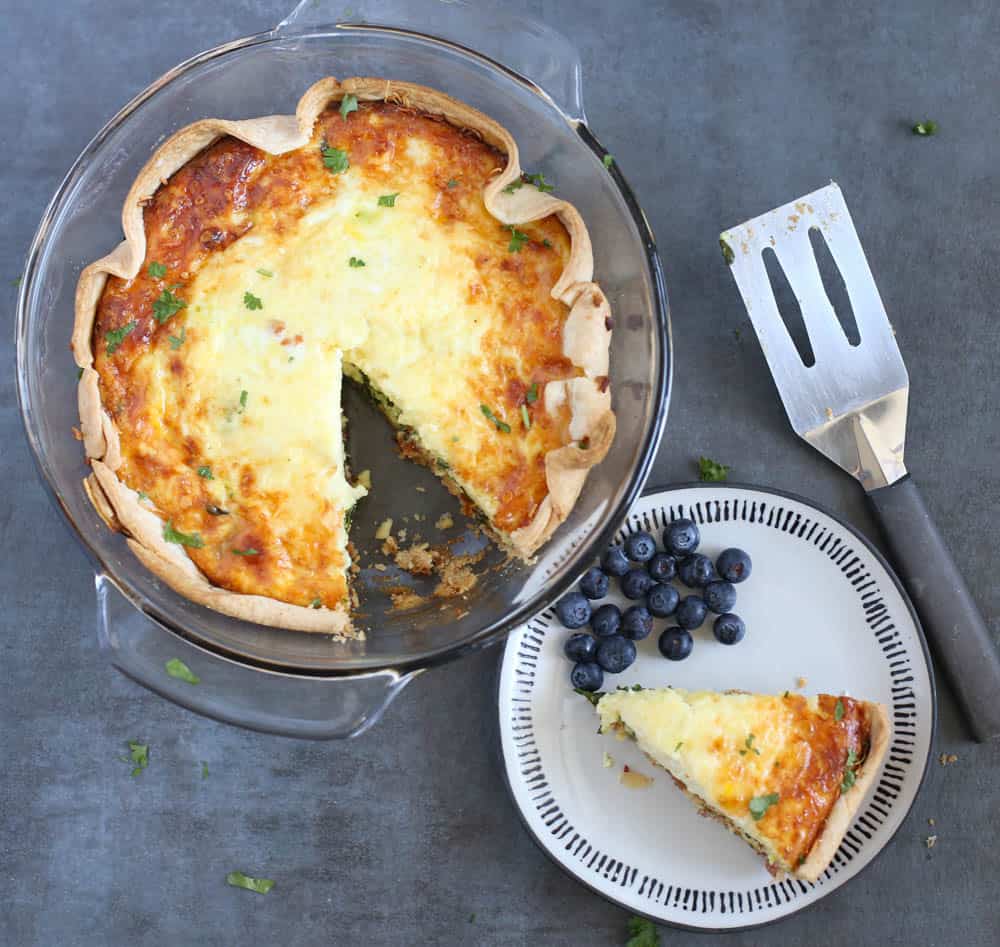 How to Freeze Quiche
The key to freezing quiche (really any egg-centric casserole) is to prep it, package it tightly, and freeze it BEFORE baking. You can wrap it in a layer of foil and a few layers of plastic wrap (or a tight-fitting lid).
The most important factor in packaging any freezer meal is to reduce its exposure to air, which causes freezer burn and adversely affects taste and texture. Store in freezer for up to 3 months.
Can you Freeze Cooked Quiche?
If you want to freeze your quiche after it's been baked, you can but it will have a soggy crust and the eggs may get overdone when rewarmed in the microwave or oven. This is not our preferred freezing method.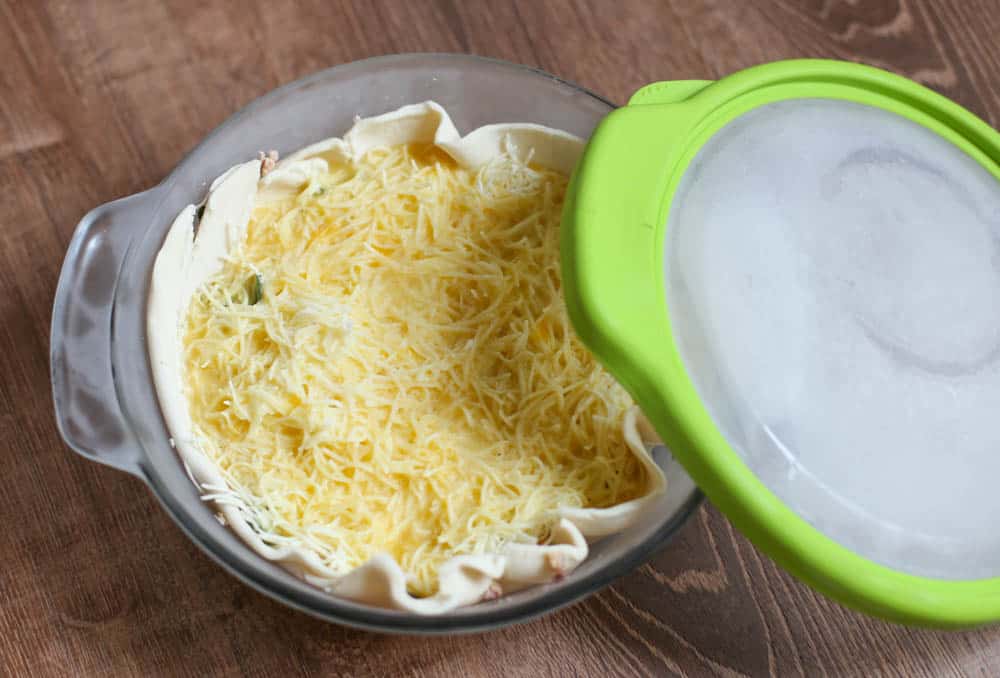 How to Prepare Frozen Quiche
When you're ready to enjoy your uncooked, frozen quiche, thaw it in the refrigerator for 24-48 hours.
This is hands-down the best way to defrost a dish like this (the microwave defrost setting could partially cook it, which is no good). After it's fully thawed, bake it according to the directions and it'll taste just like a fresh meal!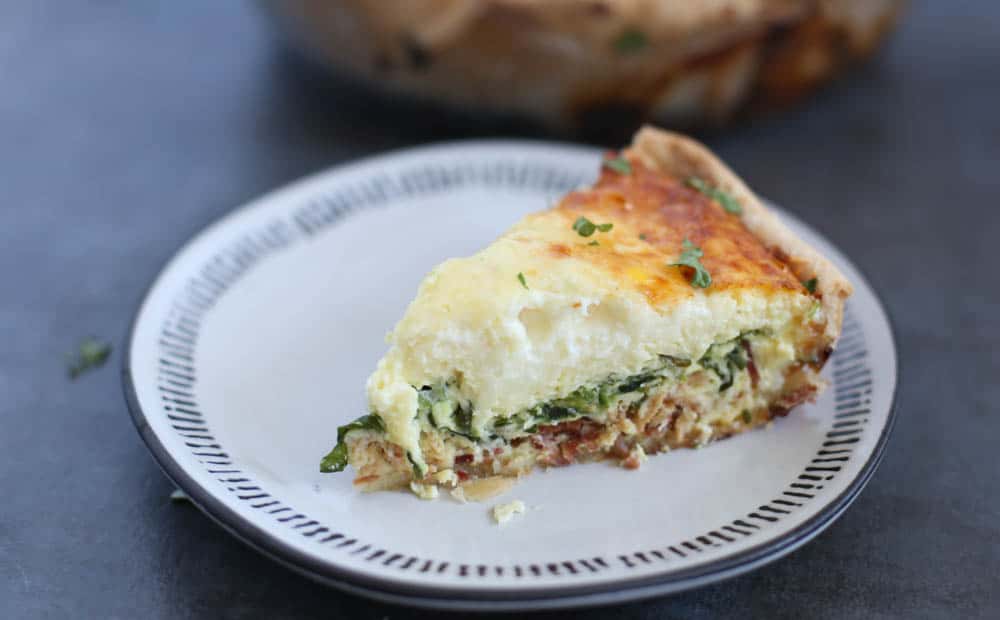 What Else Can You Freeze?
Wondering what else you can stock up on and freeze? Here are more well-researched and well-tested articles we wrote from our experience.