Gift Guide: Dads
Updated: 6/29/22
Lets talk dads. Maybe it's just me but I find dads hard to buy for. Every year was a struggle to find a gift my dad would like and now I have to find one that my husband, will too! If you struggle as well, hopefully the gift ideas below will give you some tracks to run on.
Make sure to hop over and browse around our other Holiday Gift Guides!
Note: Links in this post may be sponsored or affiliates, but we pride ourselves in carefully selecting products we have personally used and/or are excited about. See full Amazon disclaimer at the bottom or here.
Gift Guide for Dads
---
Power Washer – This electric power washer gets the dirty work done! We have one and my husband uses it all the time. This is definitely one of those he's going to love it gifts.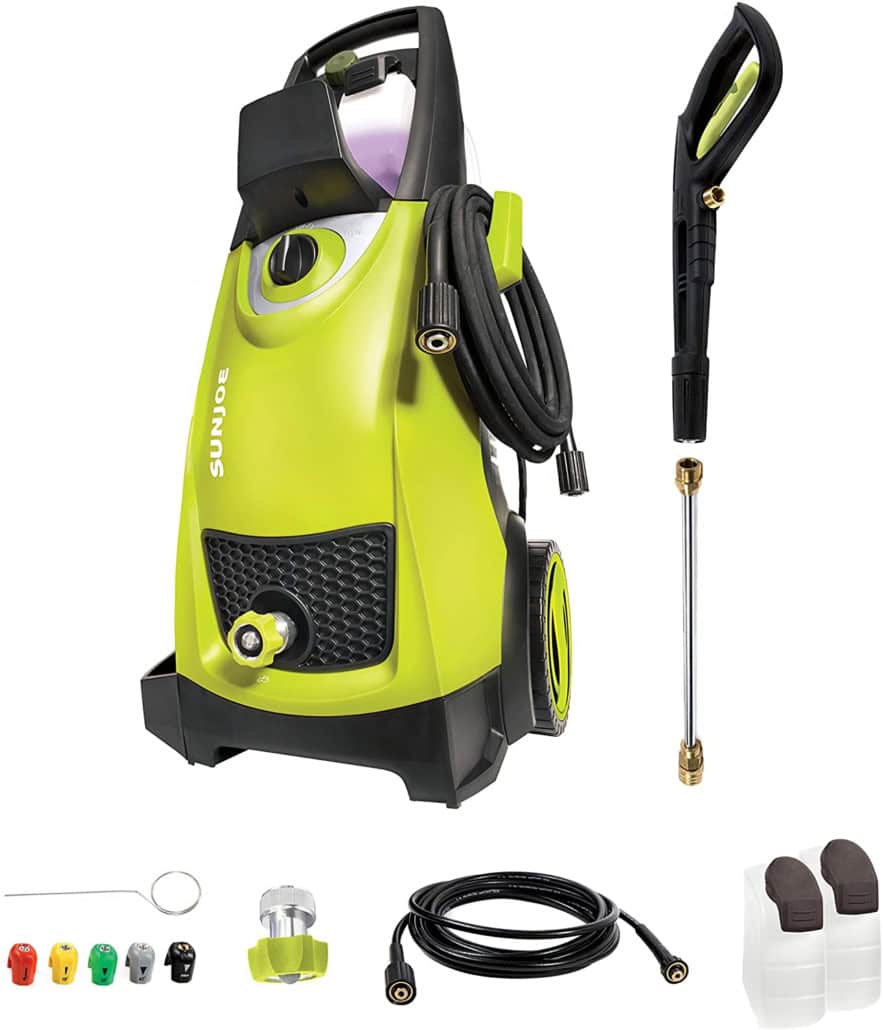 ---
UGG Ascot Men's Slipper – This best selling men's style is a favorite! Soft water-resistant suede, fully lined with natural wool and a durable sole, he will want to wear it everywhere!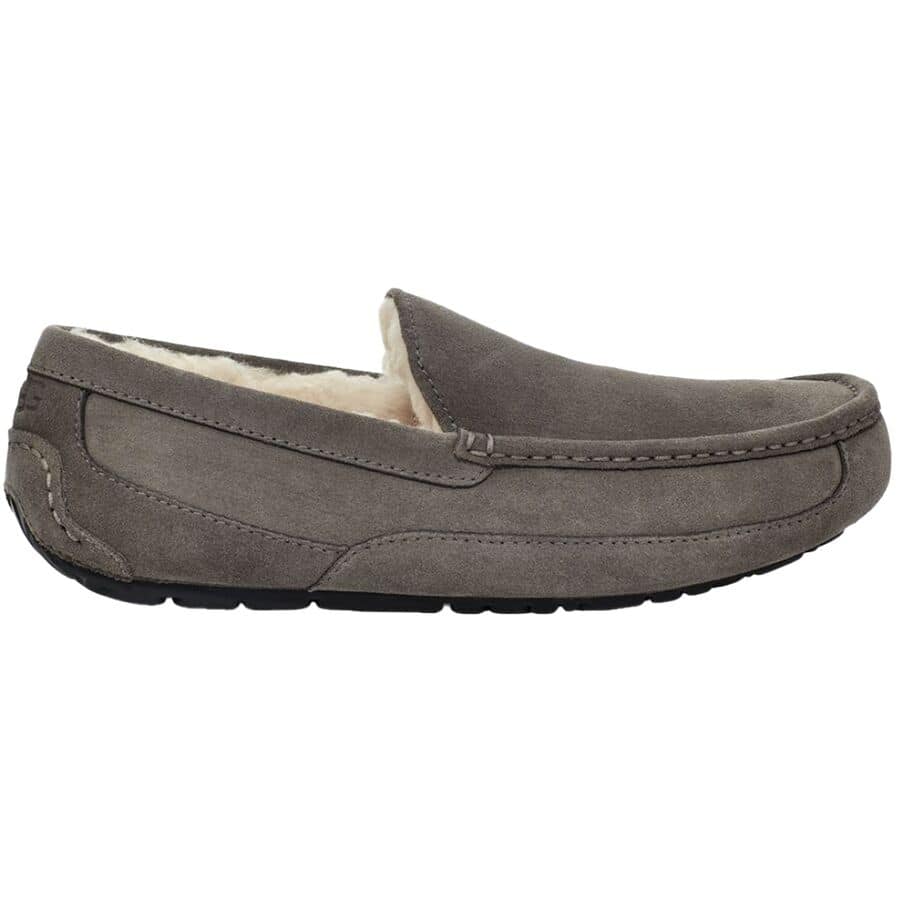 ---
Portable Cooler Bag – This is a perfect dad cooler for day use – soccer games, parks, hiking, kayaking or even just hanging in the backyard. It keeps up to 24 cans ice cold. Rated as good as a Yeti, but colder. It easily keeps things cold for 3 days at a much lower price point.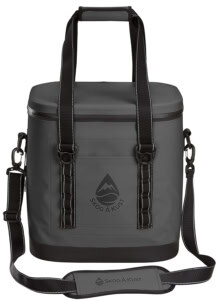 ---
This kit gives you the tools to achieve the two most foundational (and important) aspects of healthier, renewed skin: deep cleansing and hydration. Whether your daily adventures take you through the concrete jungle or the great outdoors, your skin deserves a cleanser that works as hard as you to clean the impurities of a day's work and a moisturizer to restore and revitalize. The Basic Kit lets you rest easy knowing your crucial skincare needs will be met every day.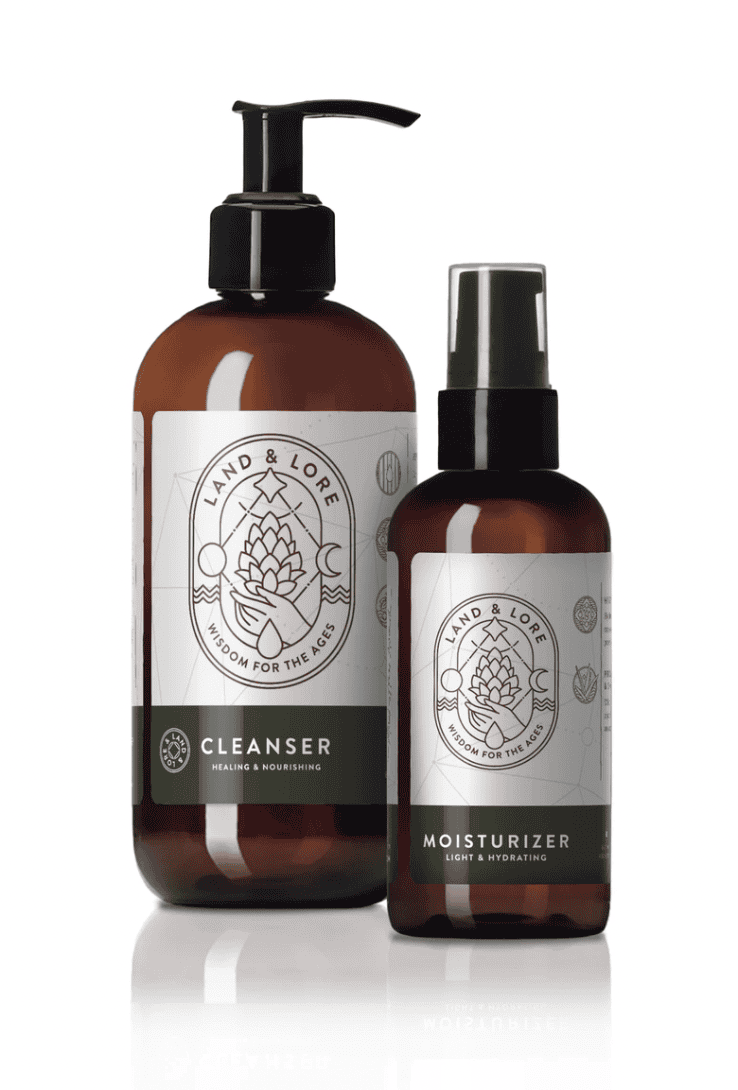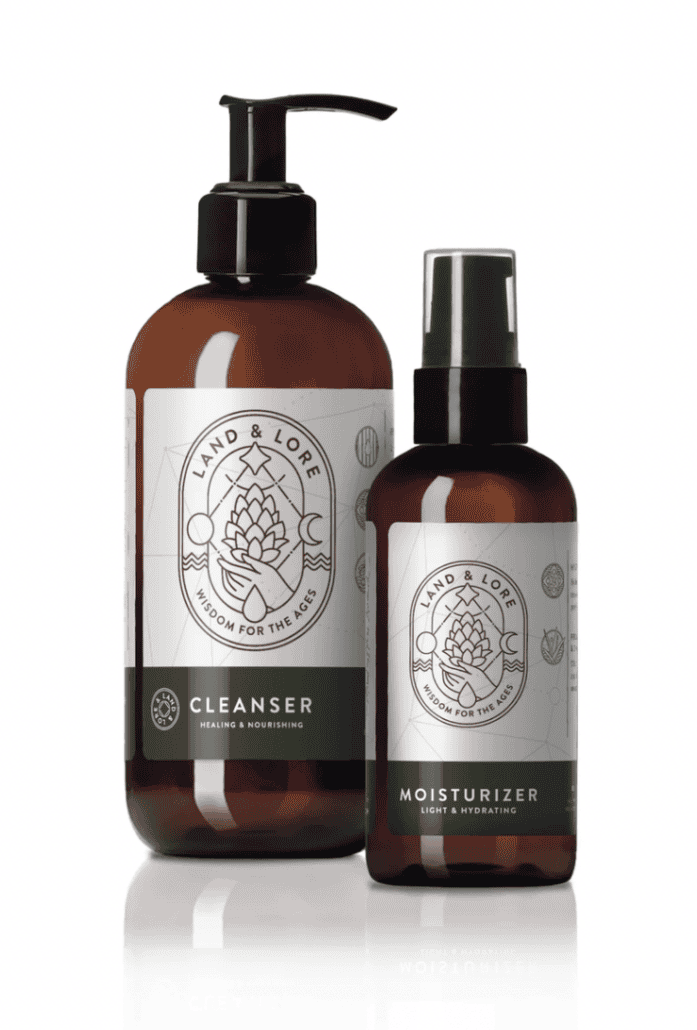 ---
TAC LED Flashlight 2 Pack – He can never have enough of these! Super bright and lightweight, these are great for night walks or just to have an extra in the car.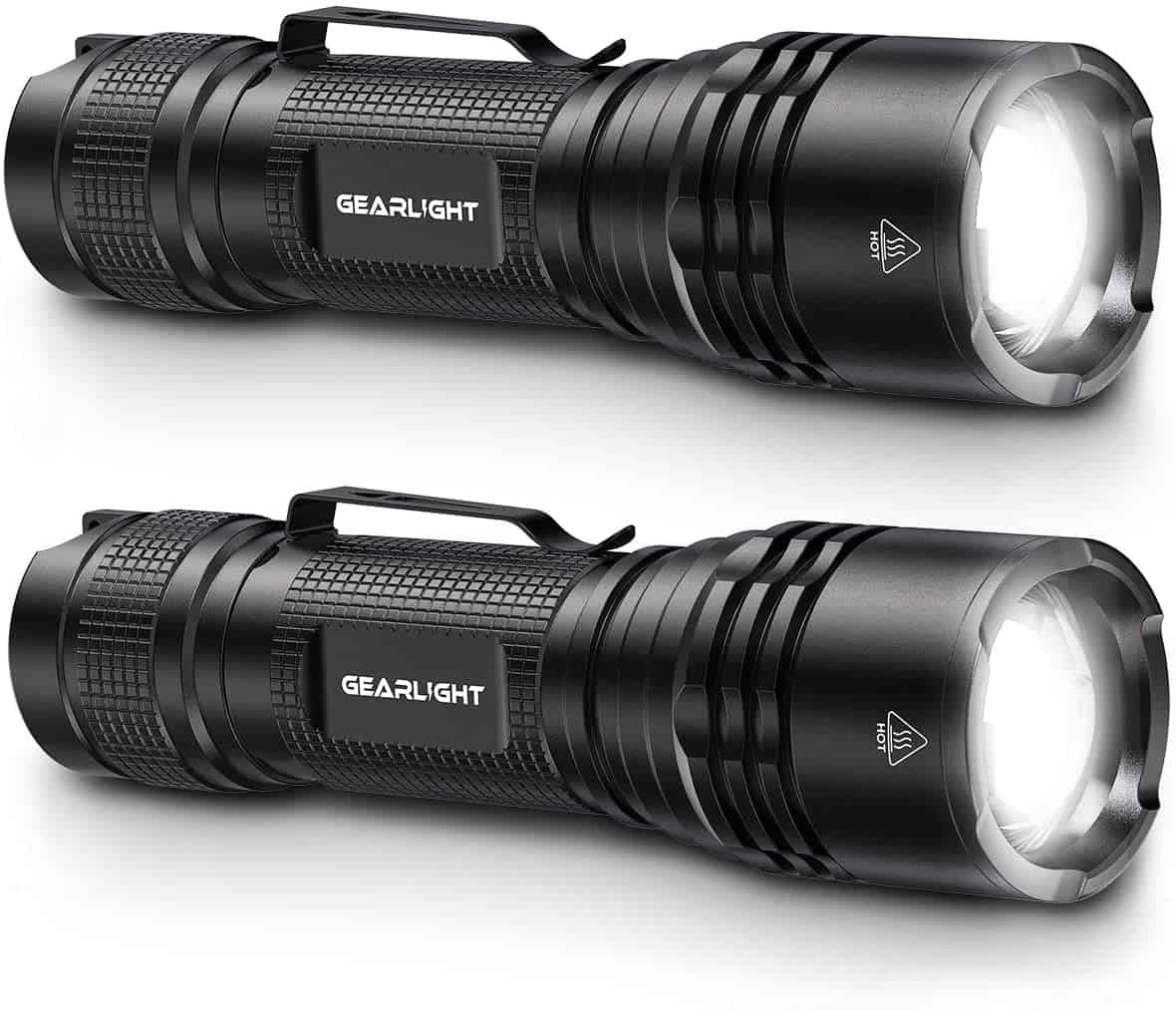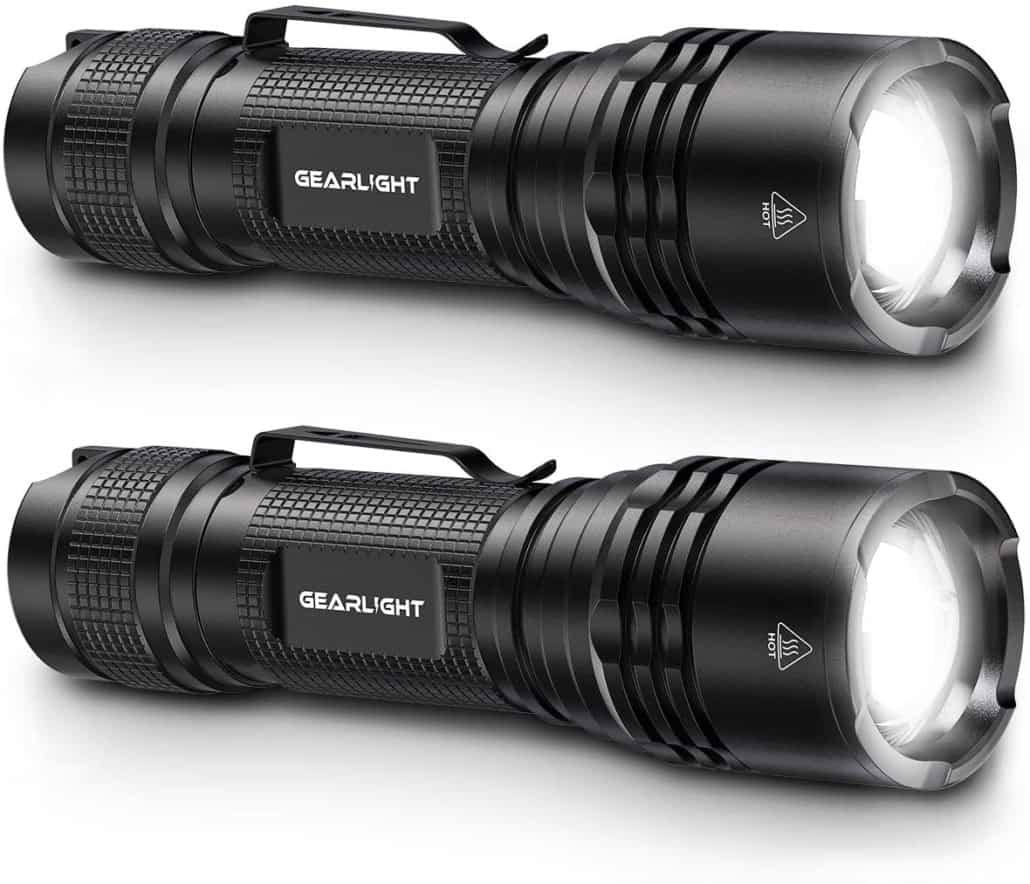 ---
North Face Thermoball Vest – Ultra lightweight and toasty warm, this vest is a staple for any guy.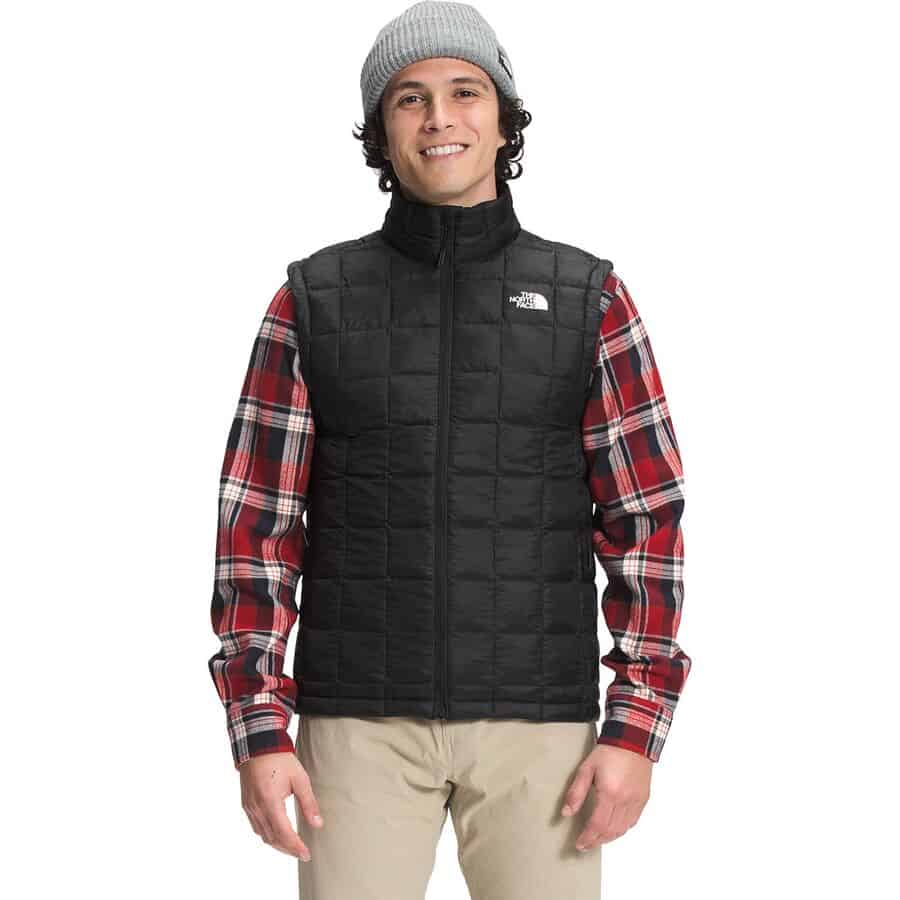 ---
Dollar Shave Club – Super practical, but guys have been raving about this brand. With a weighty handle, this razor provides an extra close shave. My husband is a fan!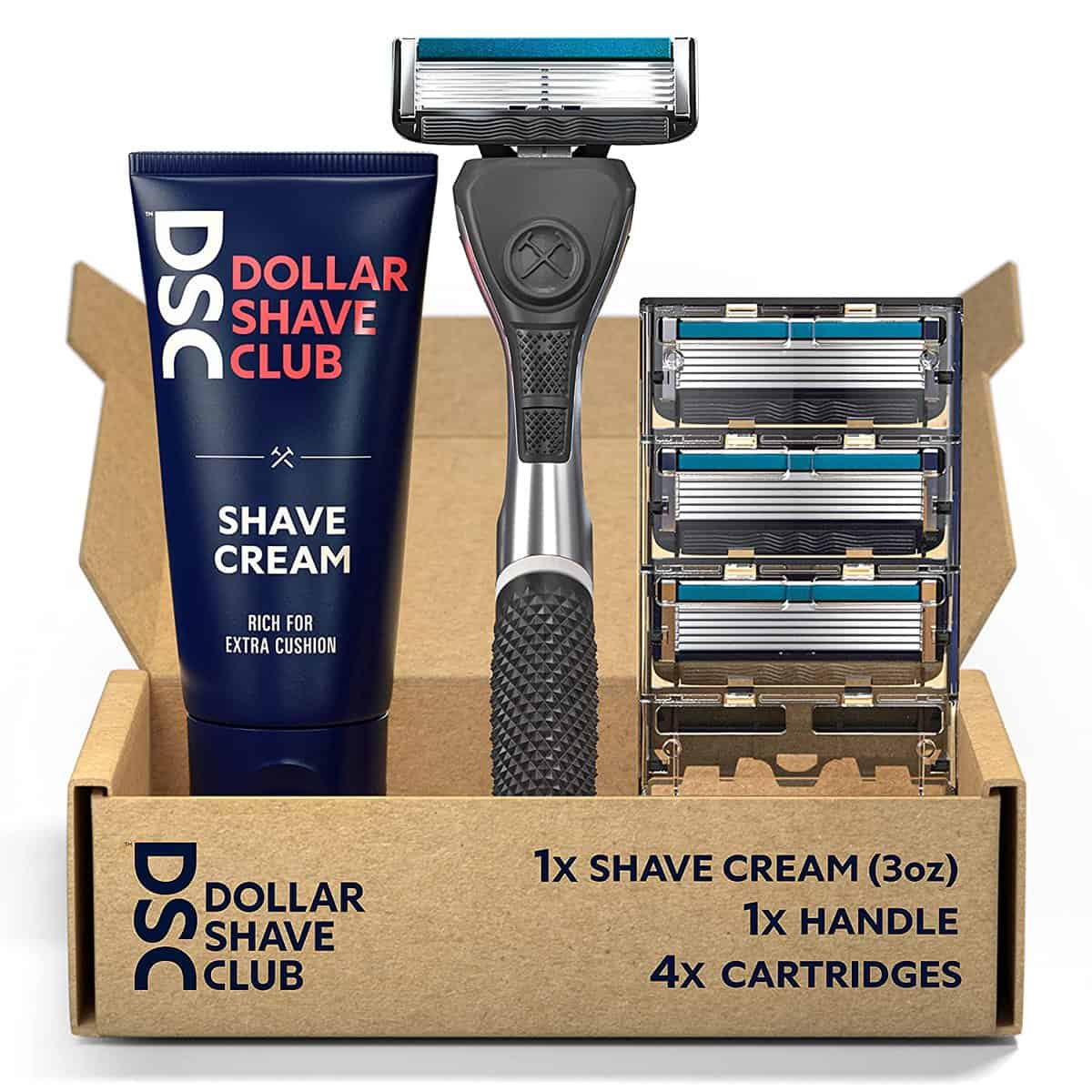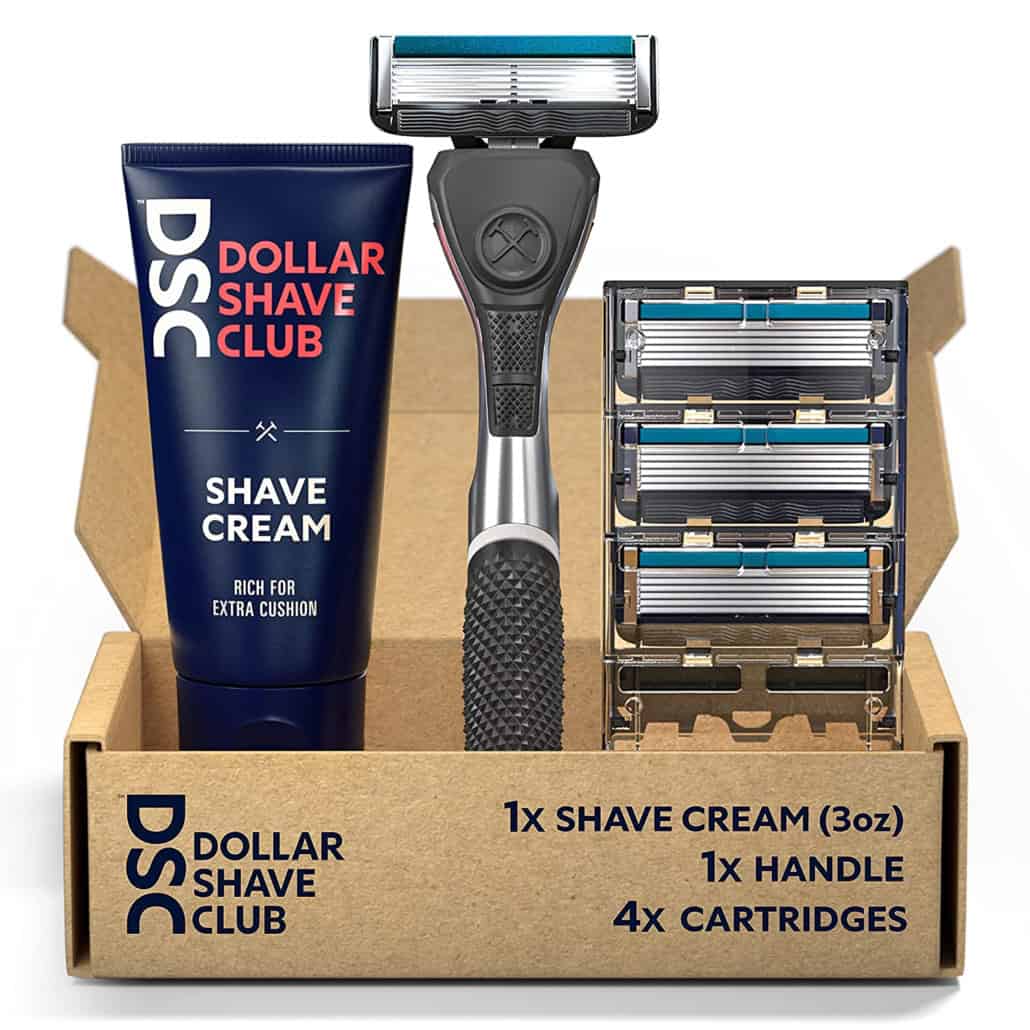 ---
Audible Subscription – My husband discovered audio books when he had a long commute. They were life changing! Audio books took the most frustrating part of his day and made it something he enjoyed. Audible has the largest selection of audio books anywhere and will even exchange a title if you don't like it. They have a monthly or discounted yearly subscription option.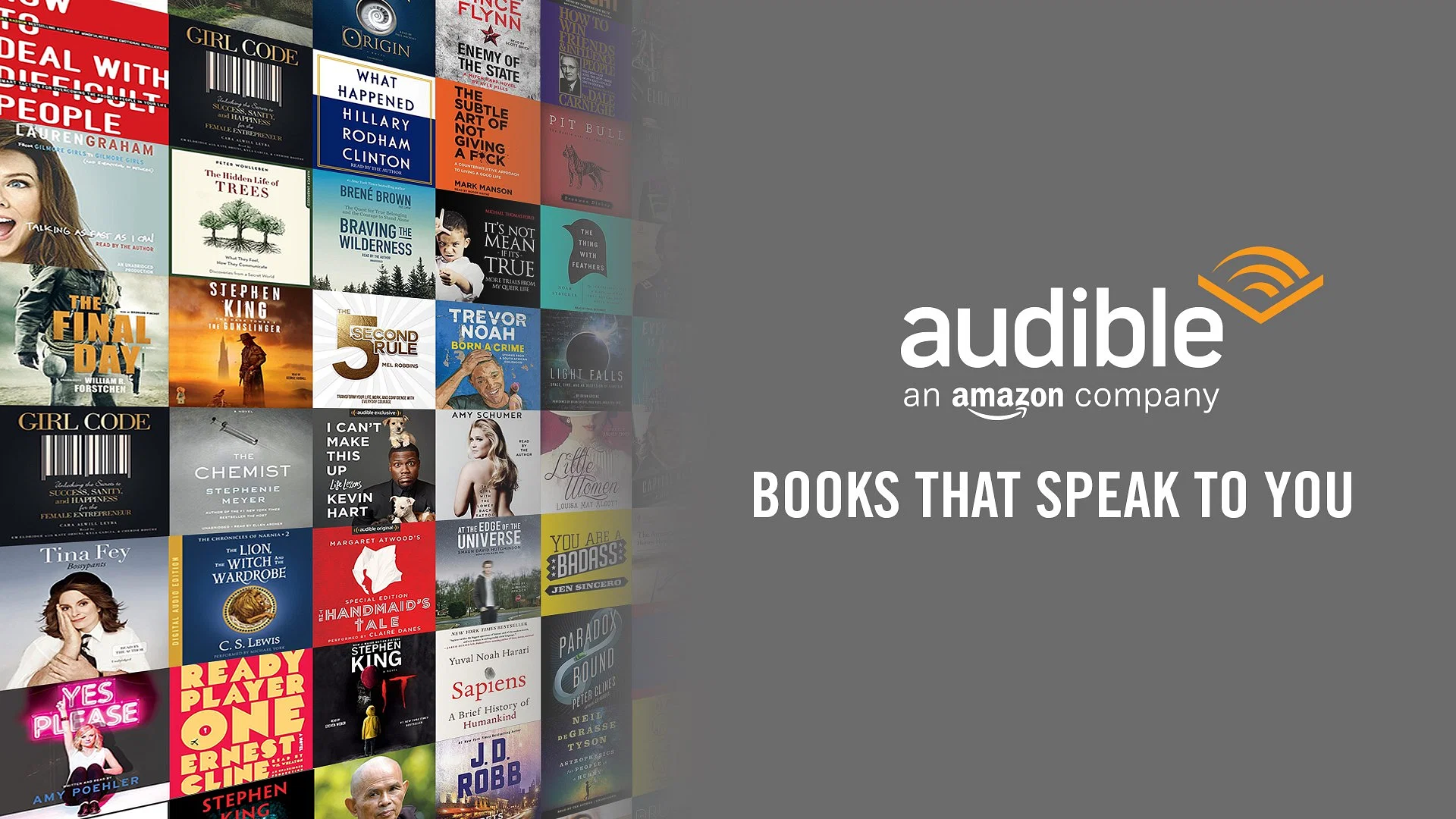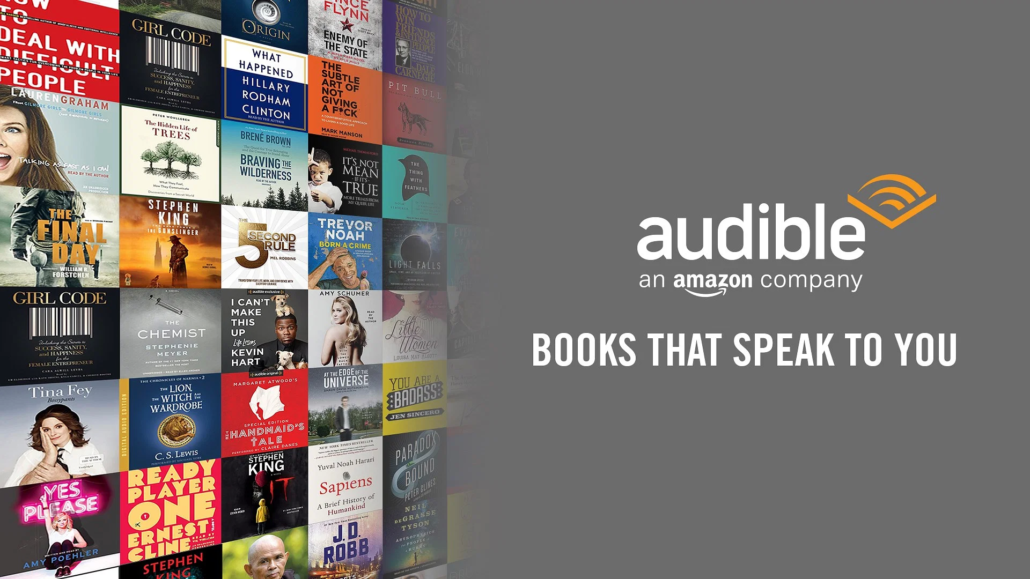 ---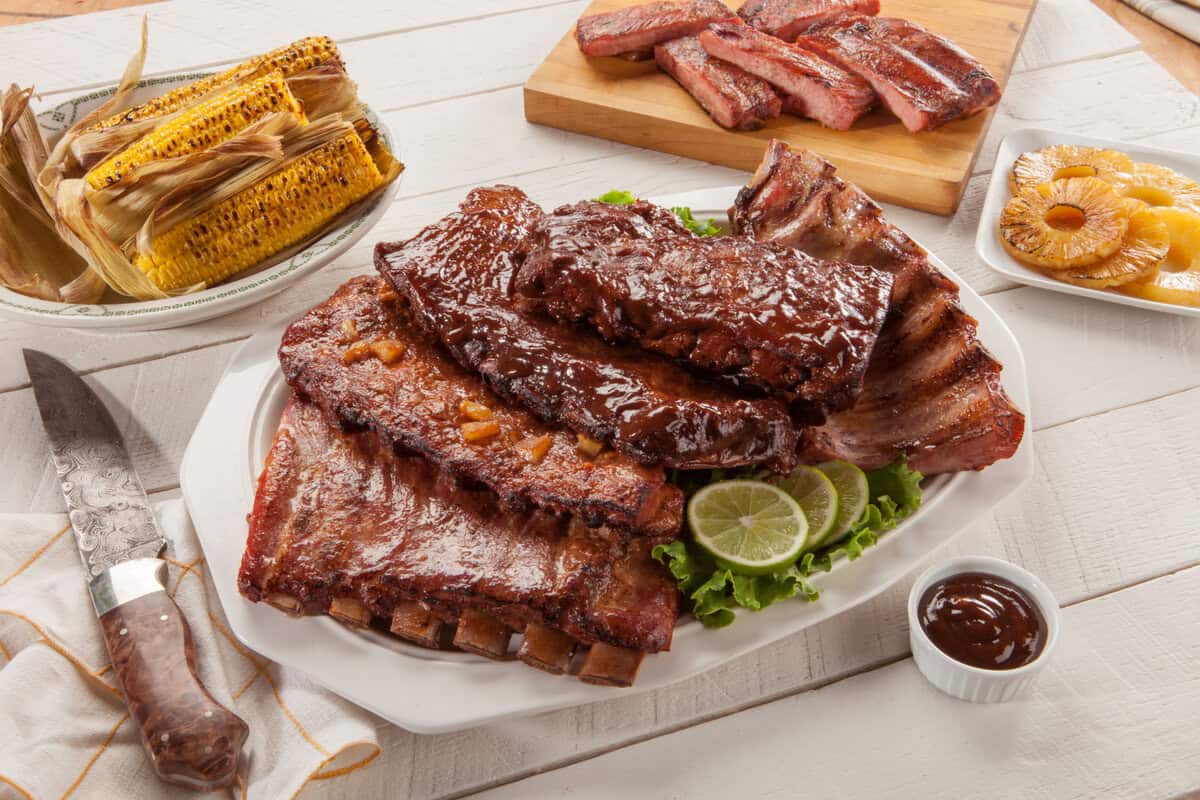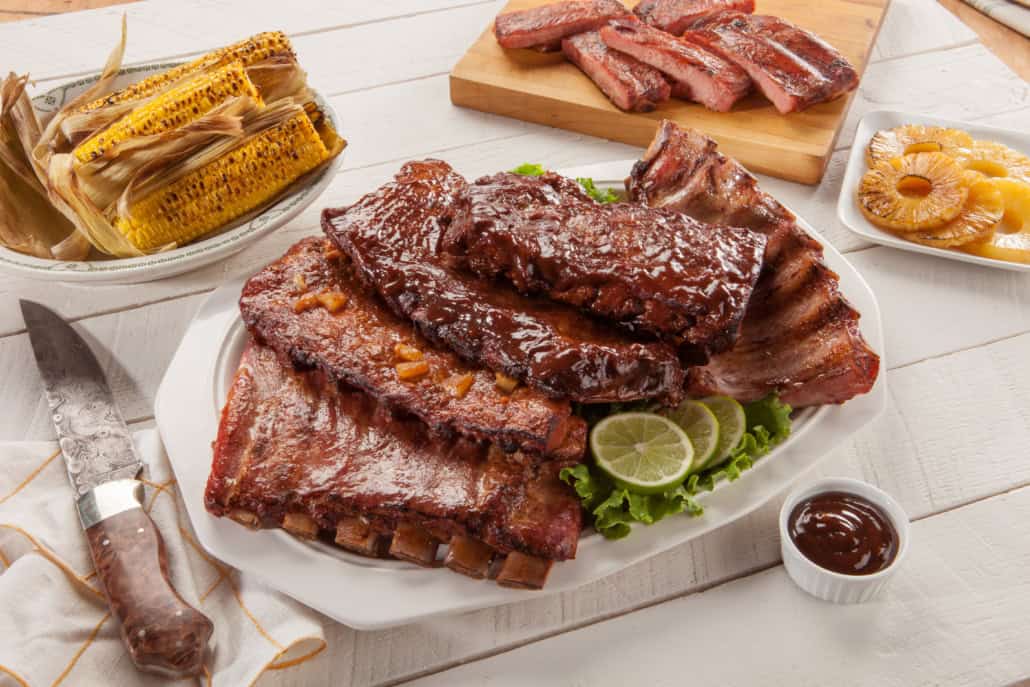 ---
Waterproof and Adjustable Snow Boot Gaiters– This is such a cool product! For the hiker, camper, or hunter, these stow and go gaiters can always be on hand to transform shoes into water-proof boots! Prevents water, snow, dirt, and debris from dirtying or damaging pants.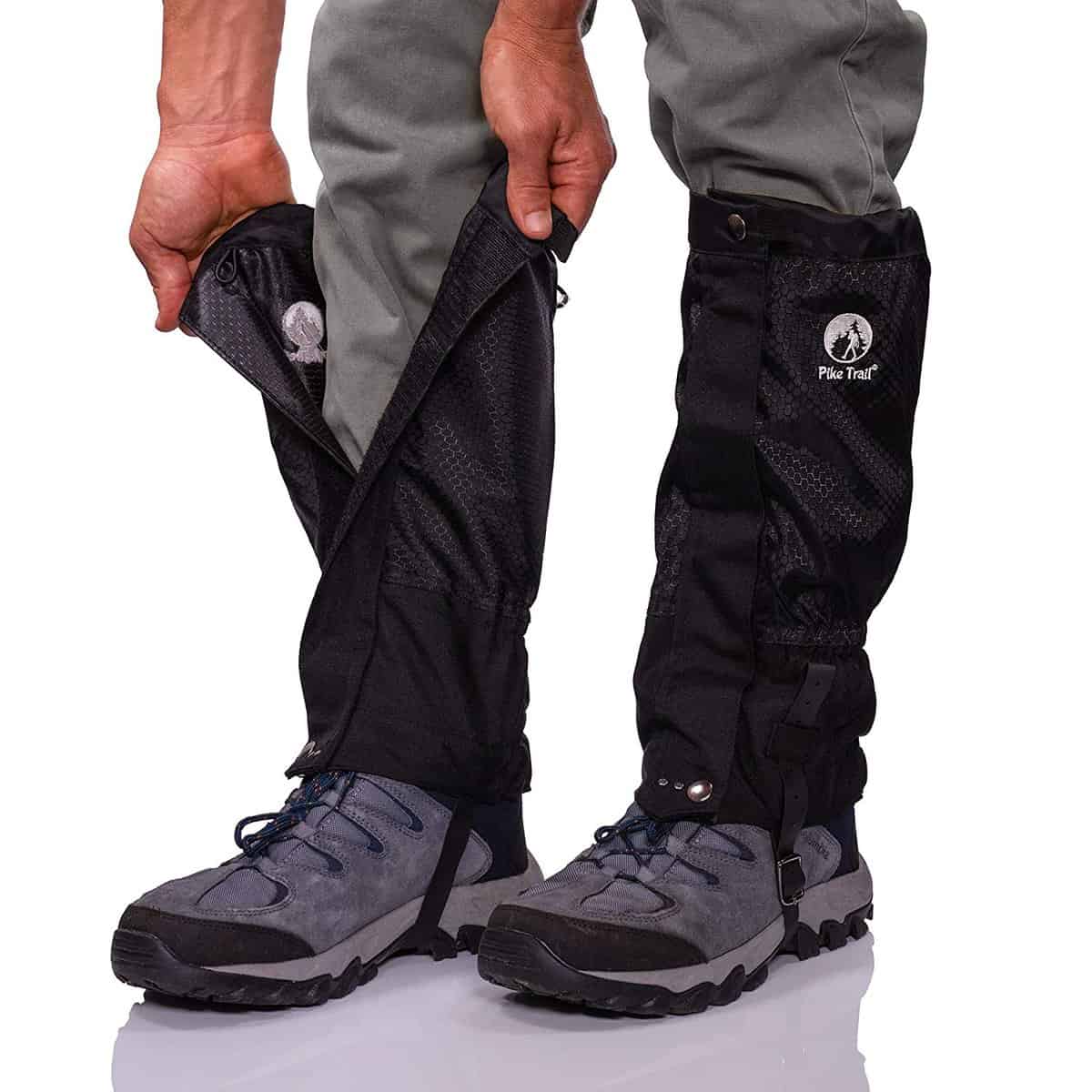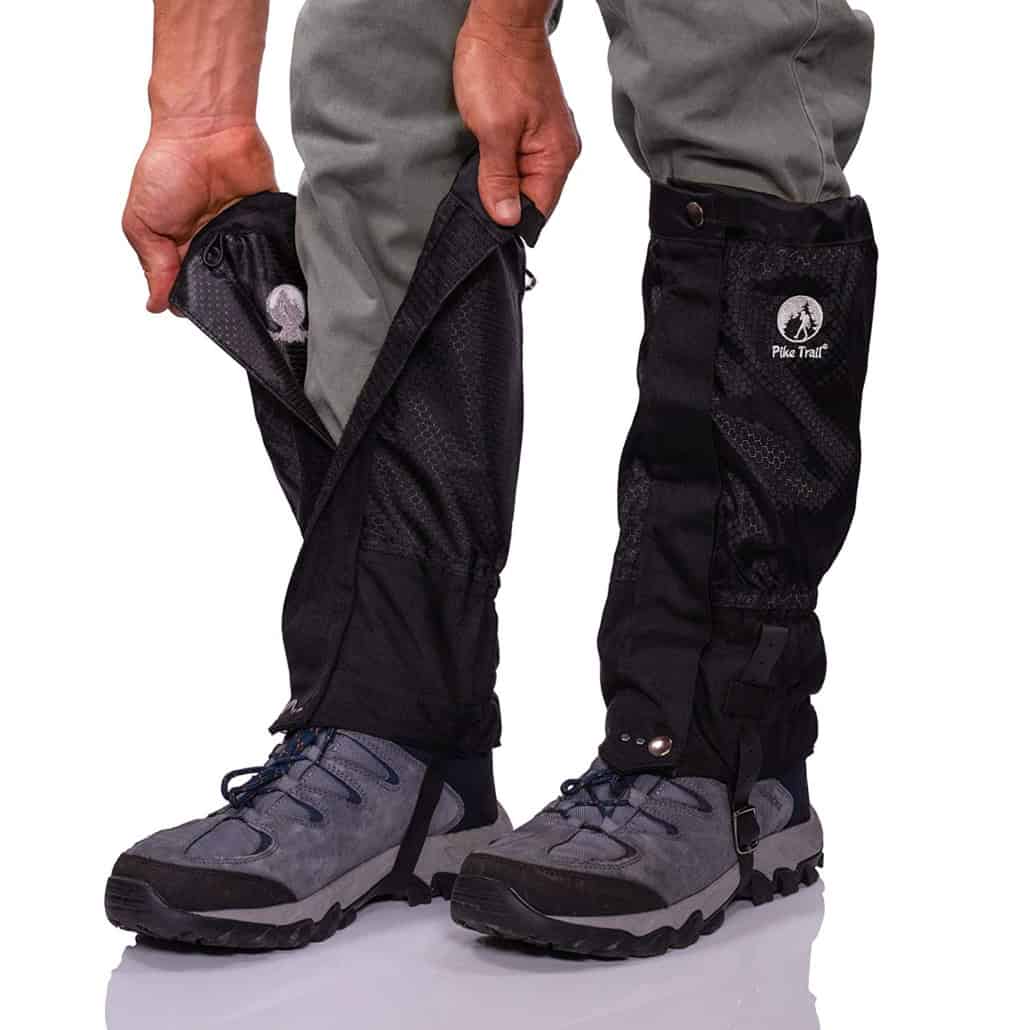 ---
Bindle Bottle – Stainless steel water bottle with hidden storage/stash compartment. A genius idea for hiking, biking, traveling, or when sitting at kids' sporting events or on the beach. Drinks stay cold for 24 hours or hot for 12 hours.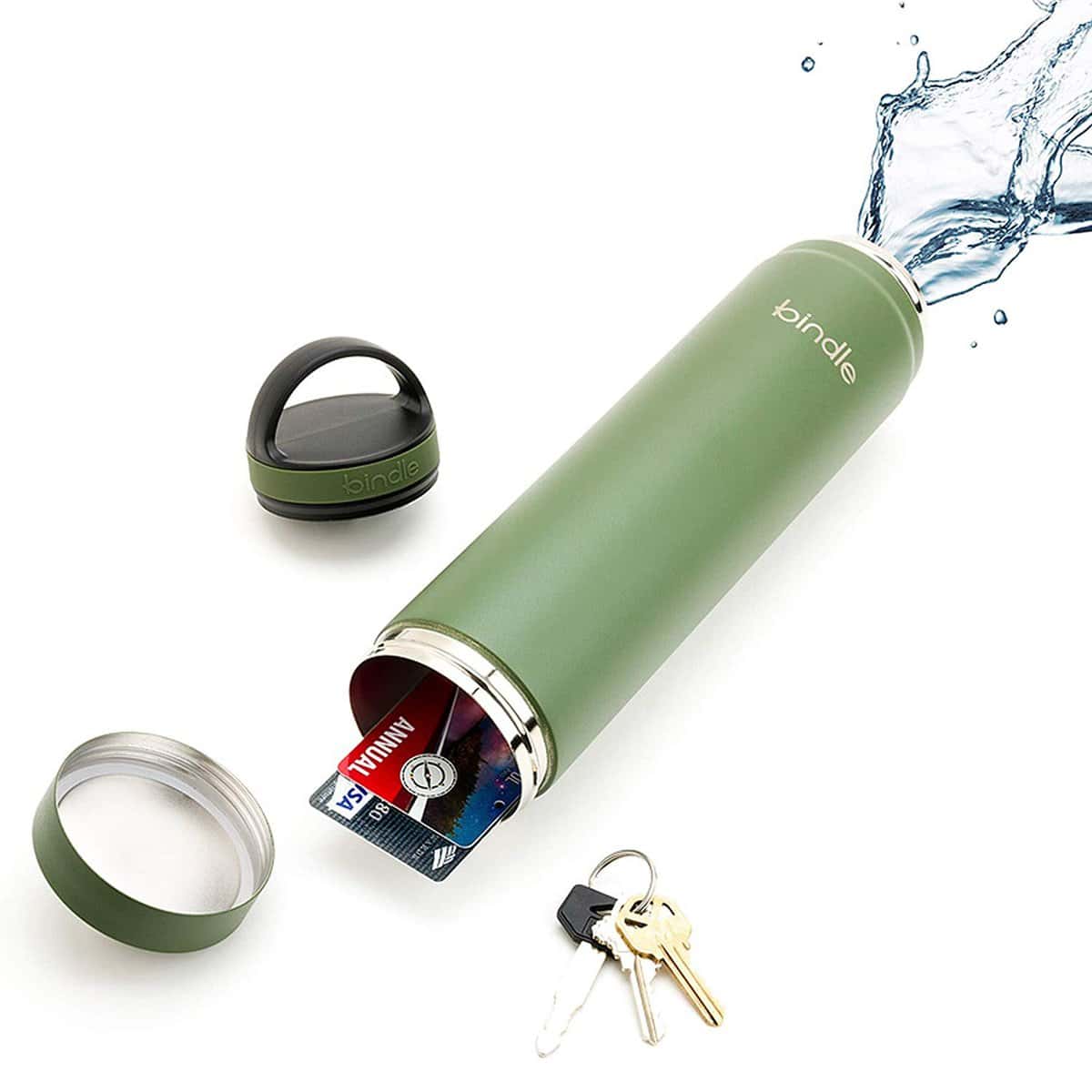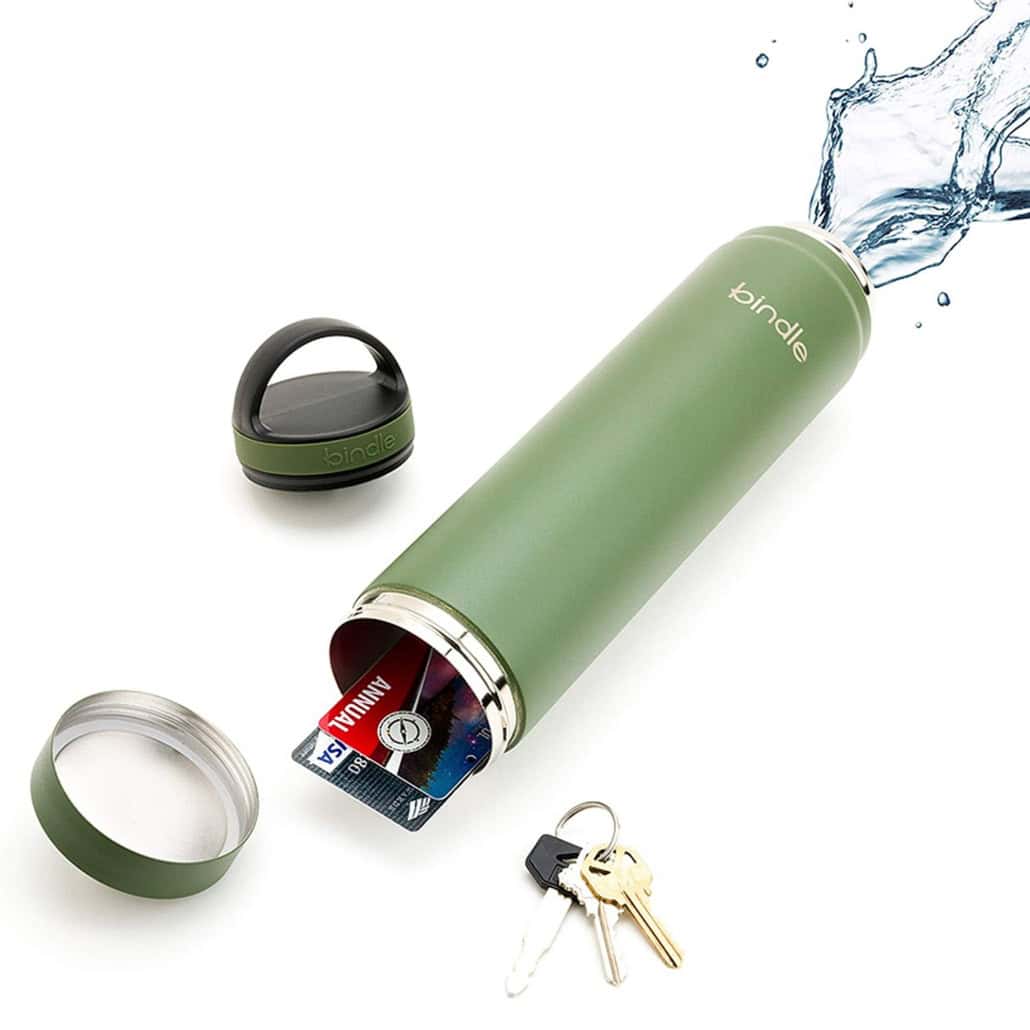 ---
Rechargeable Lighter – I've heard amazing things about this inexpensive little electric lighter. Believe it or not, it lights without gas, fluid, or even a flame. Great stocking stuffer!


---
Outdoor Freestyle Rocker – These chairs are the envy of my entire small group. We've been meeting outside and some members brought these chairs. They fold up like a typical camping chair but have the rocking feature which is amazing!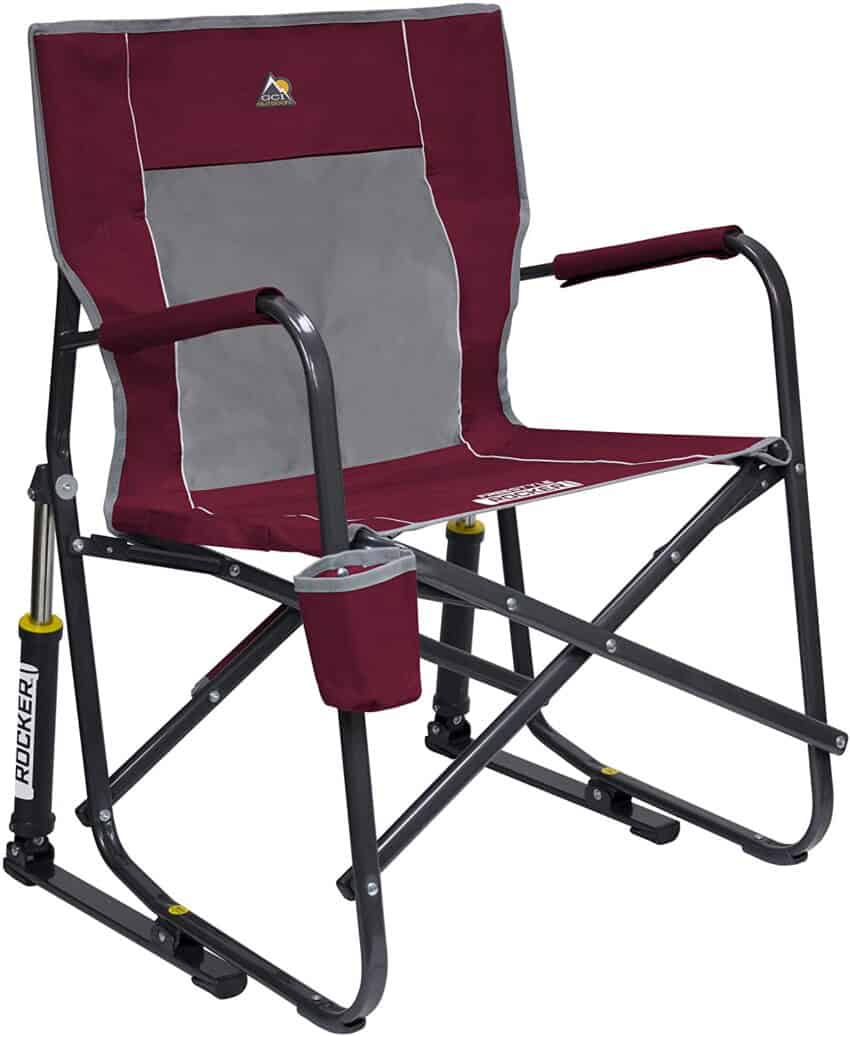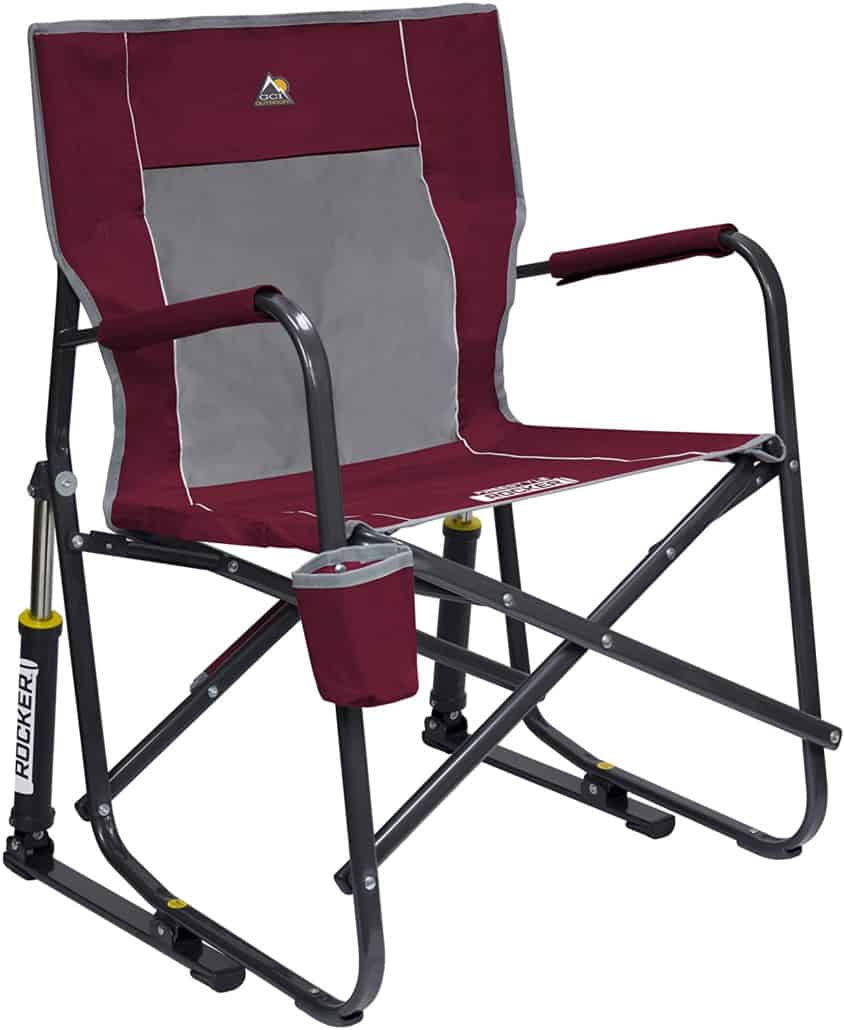 ---
Smart Plugs – If your man likes gadgets and tech, these might be a great idea! Smart plugs that work with Alexa and Google Home Assistant. Just give a simple voice command to control your home device with smart outlet via Alexa or Google Home Assistant. You can control the plugs from anywhere, even you are not at home. For example, you could turn lamps on and off when your on vacation, set timers for Christmas lights, or set up your coffee pot to start brewing before you even leave your bed.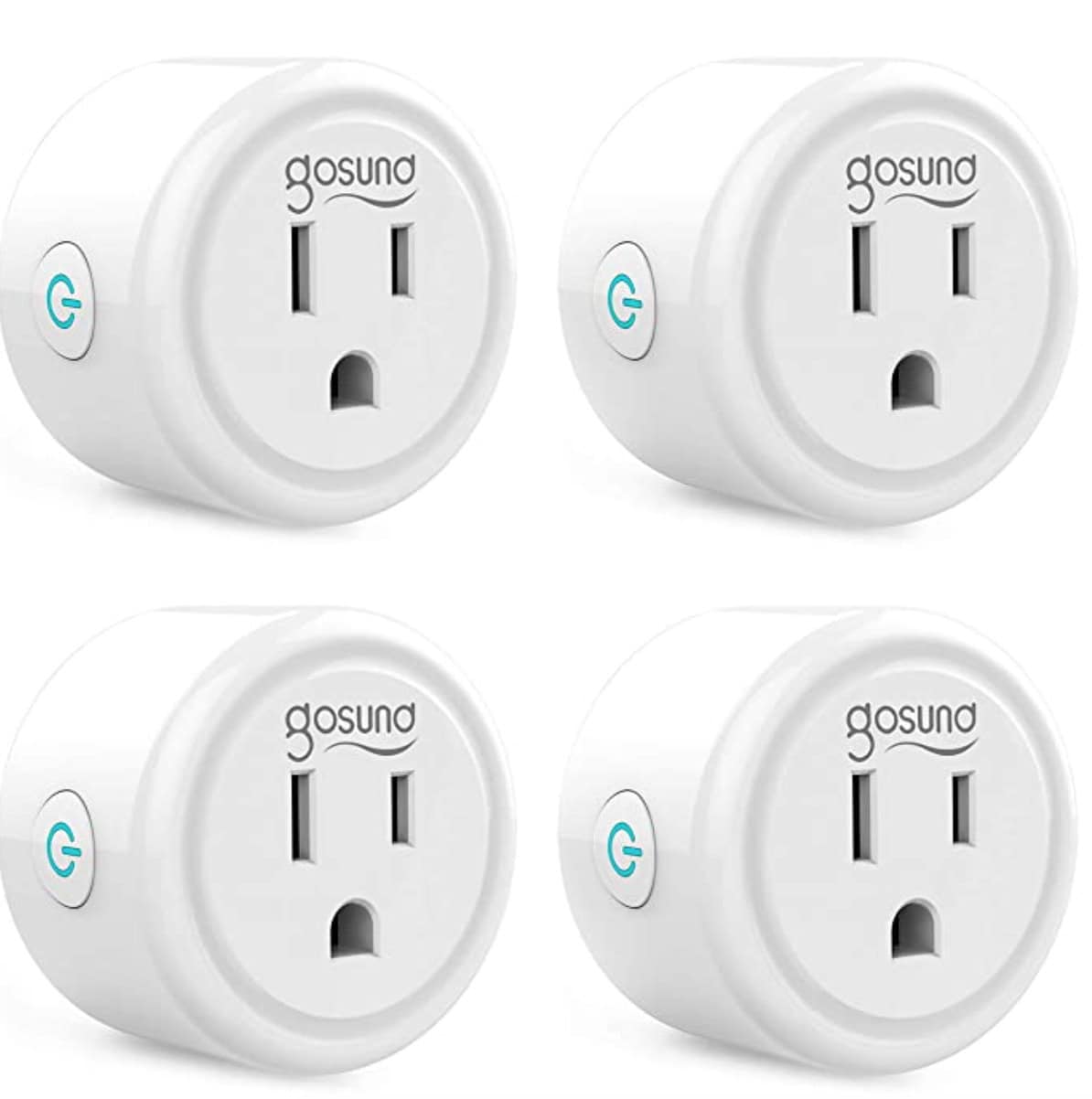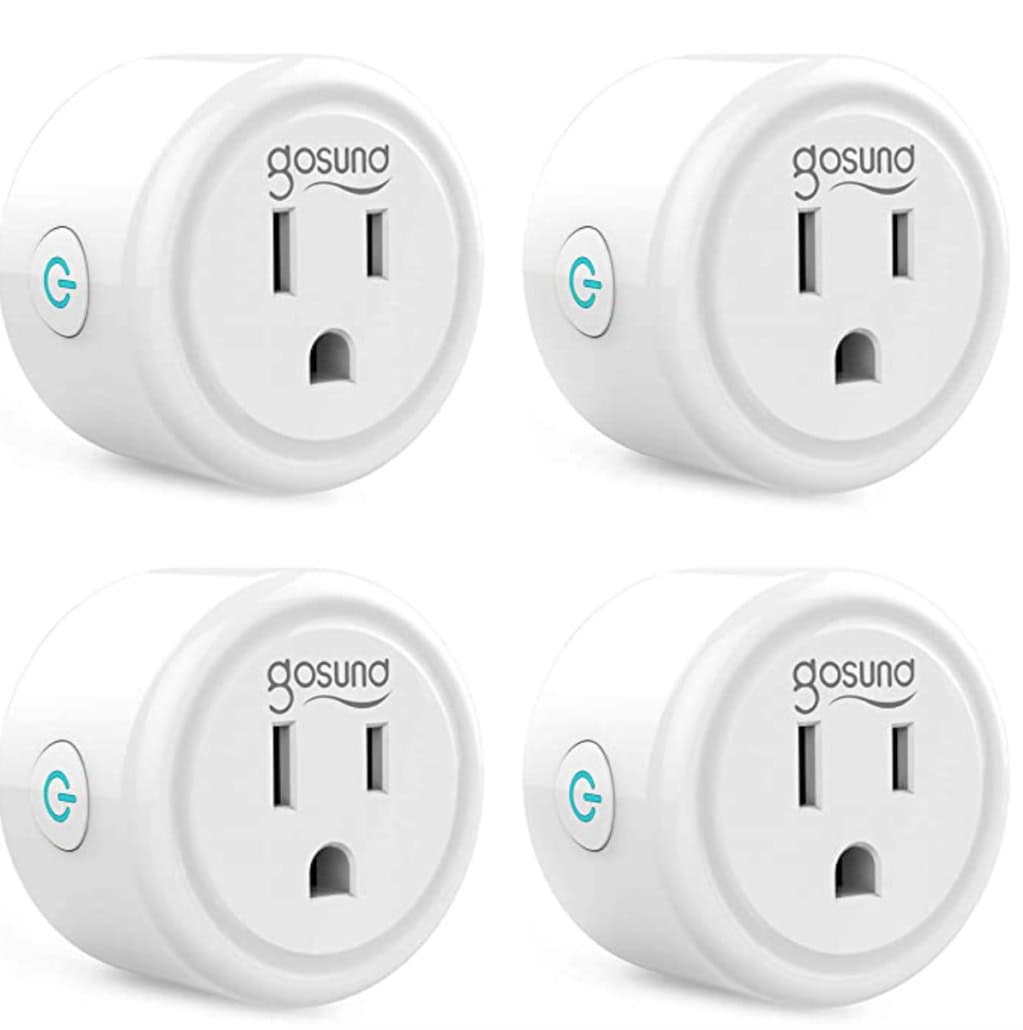 ---
Ninja Air Fryer – My father-in-law, a widower, uses his air fryer almost daily. Many of our readers and friends swear by theirs, as well. This one is reasonably priced, easy to clean, recommended by our readers, and has over 2,000 reviews with five stars on Amazon. MANY readers suggested biting the bullet and getting the Ninja Foodie if you're in the market for multiple appliances in one.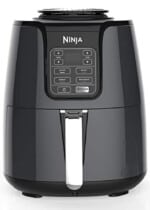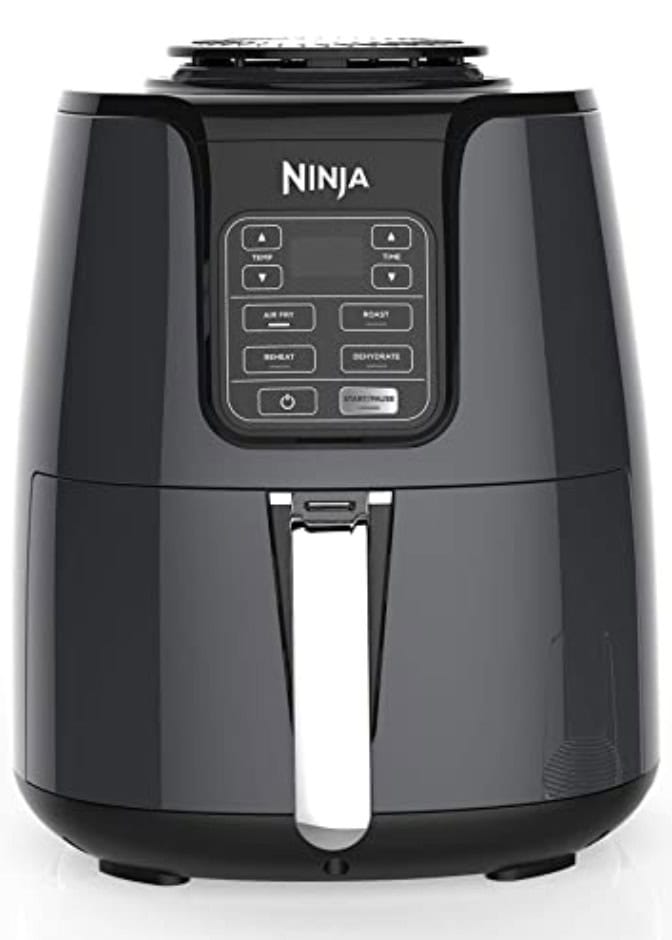 ---
Top 100 Movies Scratch Off Poster – Now your movie buff can flex his film-watching muscles as he works his way through the Top 100 movies of all time (and show off how many he's finished).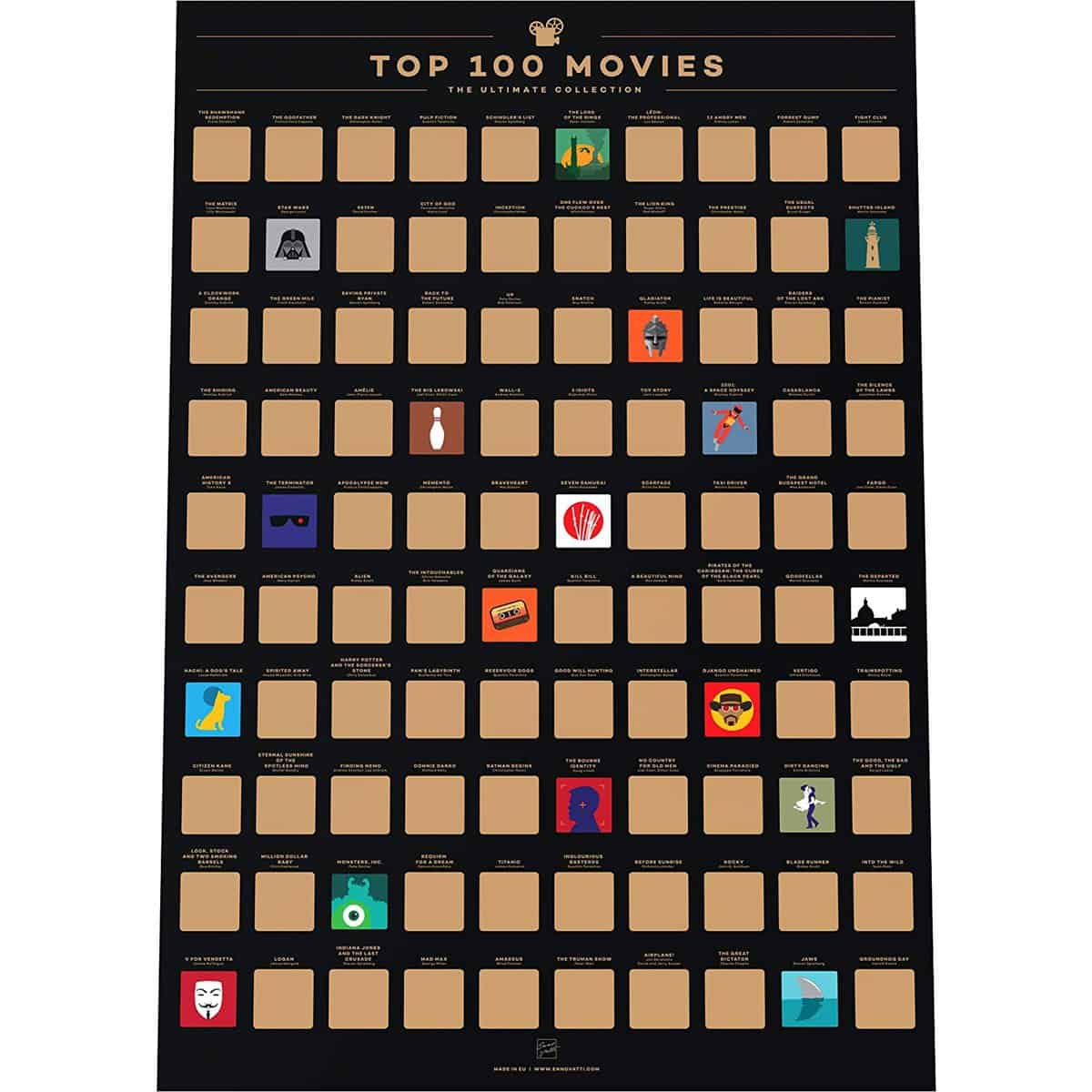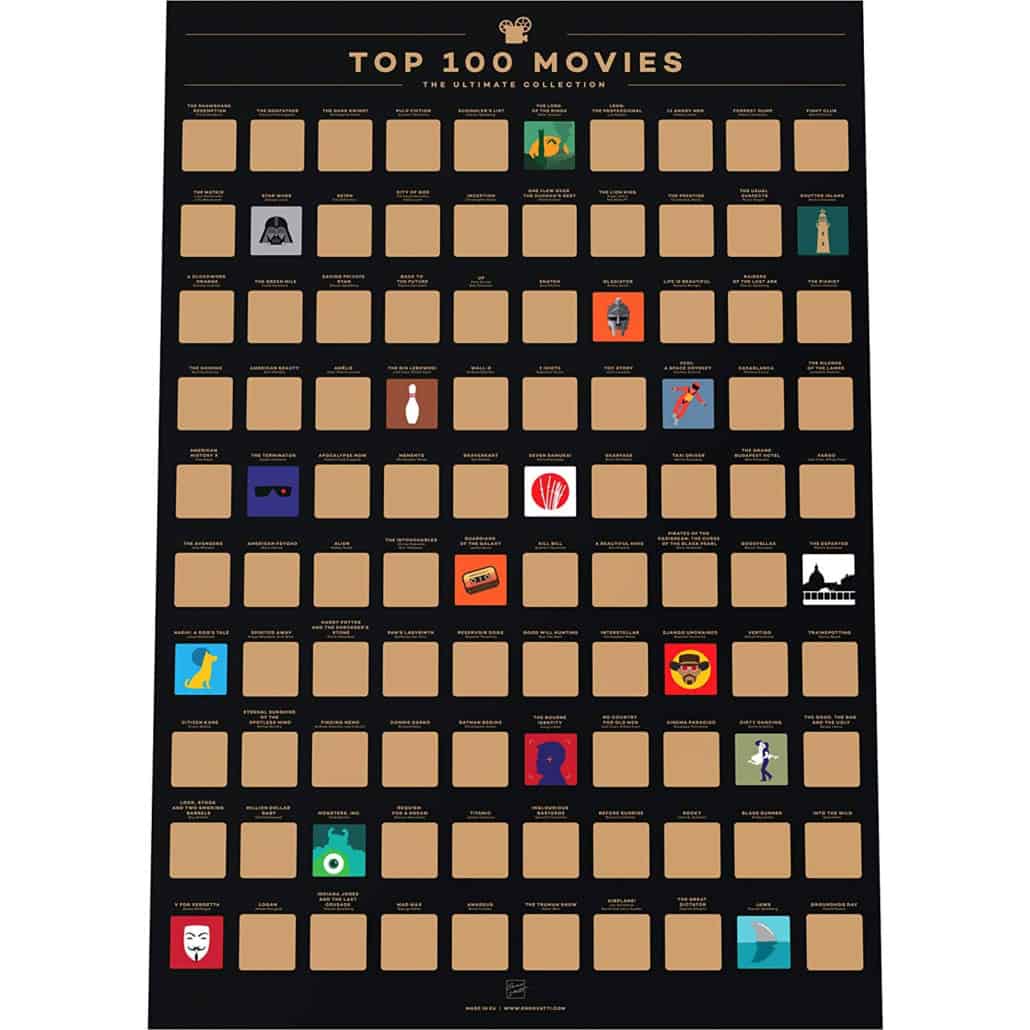 ---
I'm Just Here for the Drinks Book + Bartender Tools Set – For the aspiring mixologist, this cocktail recipe book got rave reviews for being a fun, educational, and practical read. Wrap up the book, along with this great starter tools set.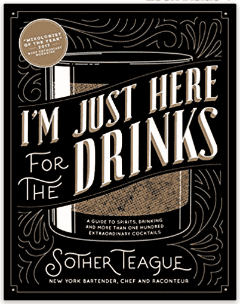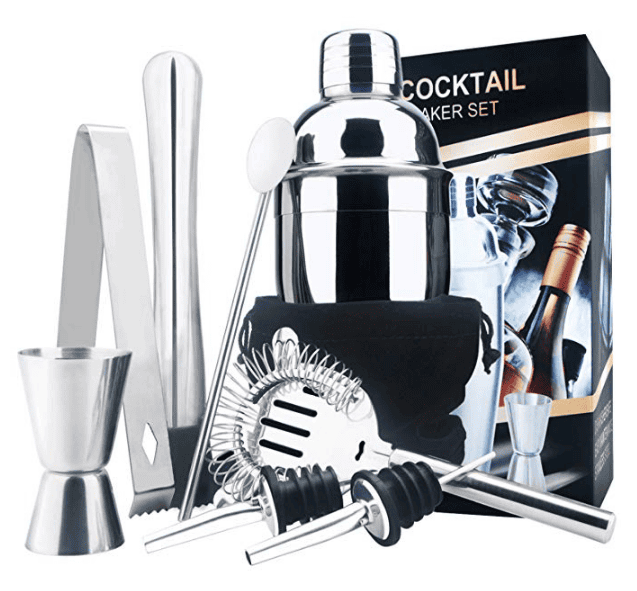 ---
Digital Meat Thermometer – This is a great kitchen tool to have. It reads the internal temperature of food instantly. Great for cooking meat the perfect temperature! A great price too.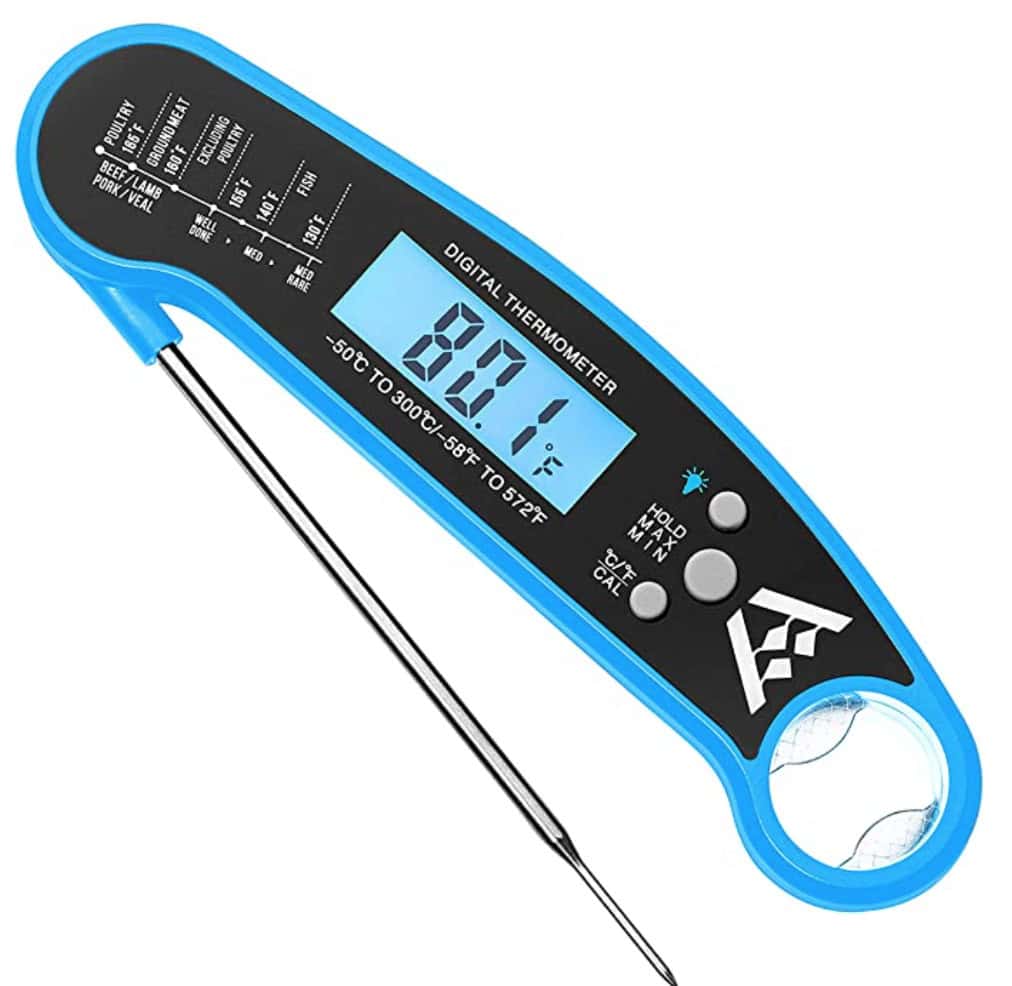 ---
Darn Tough Socks – Two of my trusted friends recommended these socks. Colleen said, "Way better than smart wool. We only ask for them as gifts because they can be pricey, but trying to slowly transition most of our socks to this brand." Phyllis noted, "Made in Vermont, and they have a lifetime warranty. Only mine never wear out! They come in plain or patterned options with some fabulous colors if you like them. Different lengths and thicknesses as well. They hold up so much better than Smartwool or even REI socks. They are a great gift for people in the military because they wick so well and because of their lifetime warranty."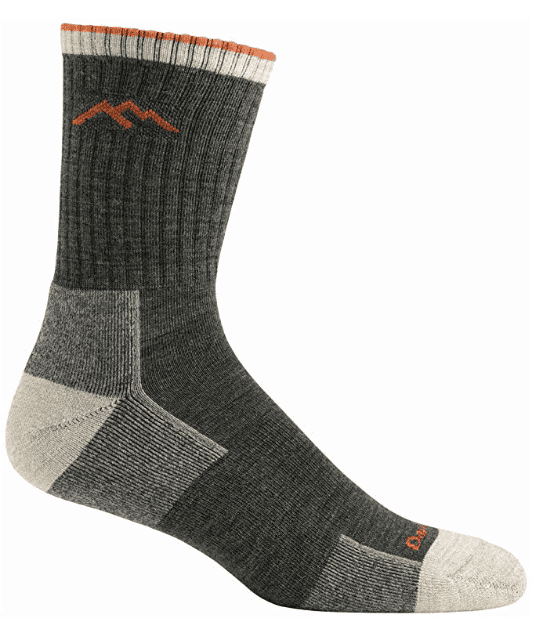 ---
Chilled Beer Glasses – I got these for my husband for Father's Day and we have used them regularly. You store them in the freezer and they keep a beer super chilly. A great gift!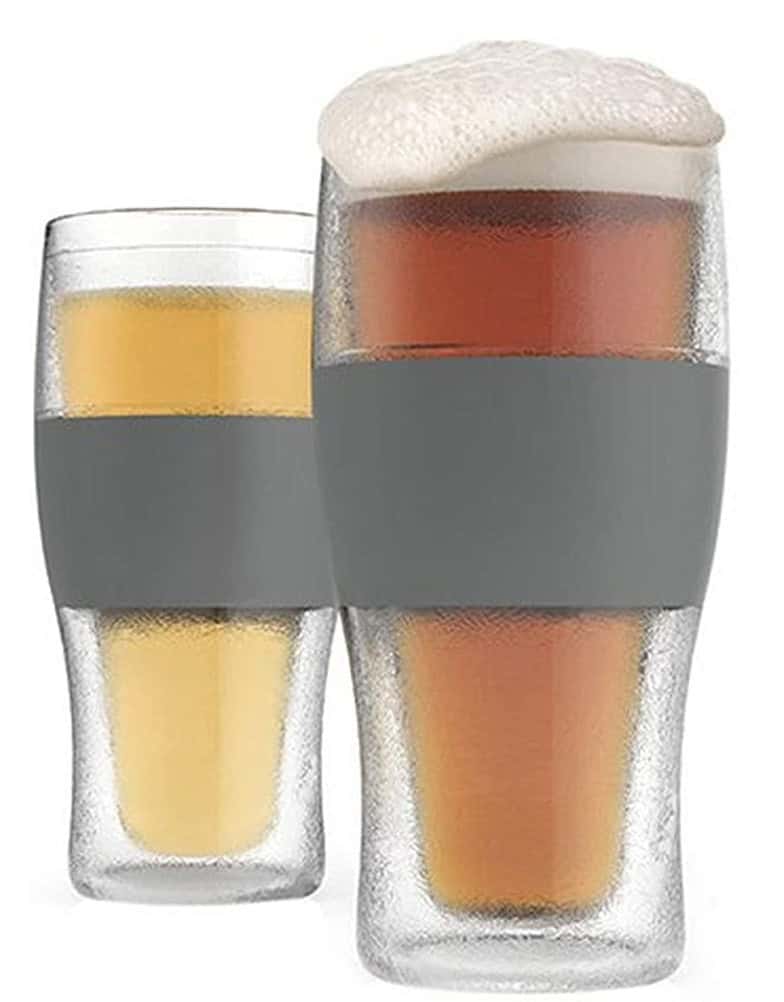 ---
AirPods – This is the "going for it" gift for the Apple product lover in your life. Scratch that: THESE are the "going for it" gift.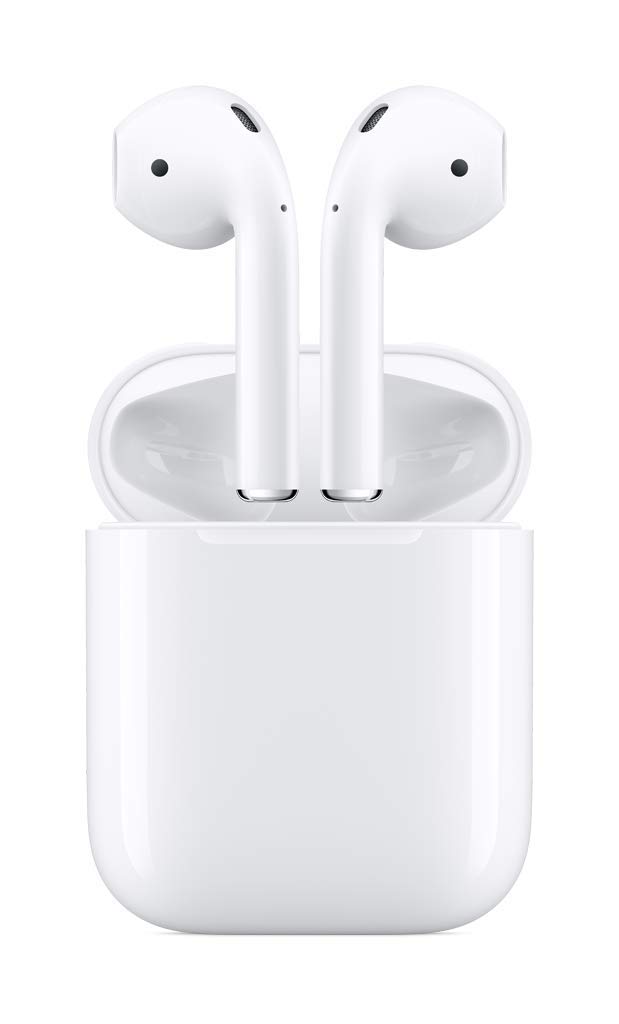 ---
Enso Silicone Wedding Ring – My husband has been wanting to get one of these for a long time. Unfortunately metal wedding rings can pose a real danger to active men. In fact, I have a friend who…you honestly don't even want to know what happened to his finger when he was climbing up to fix a roof. Fortunately, these silicone rings are trendy right now, super comfortable, and safe.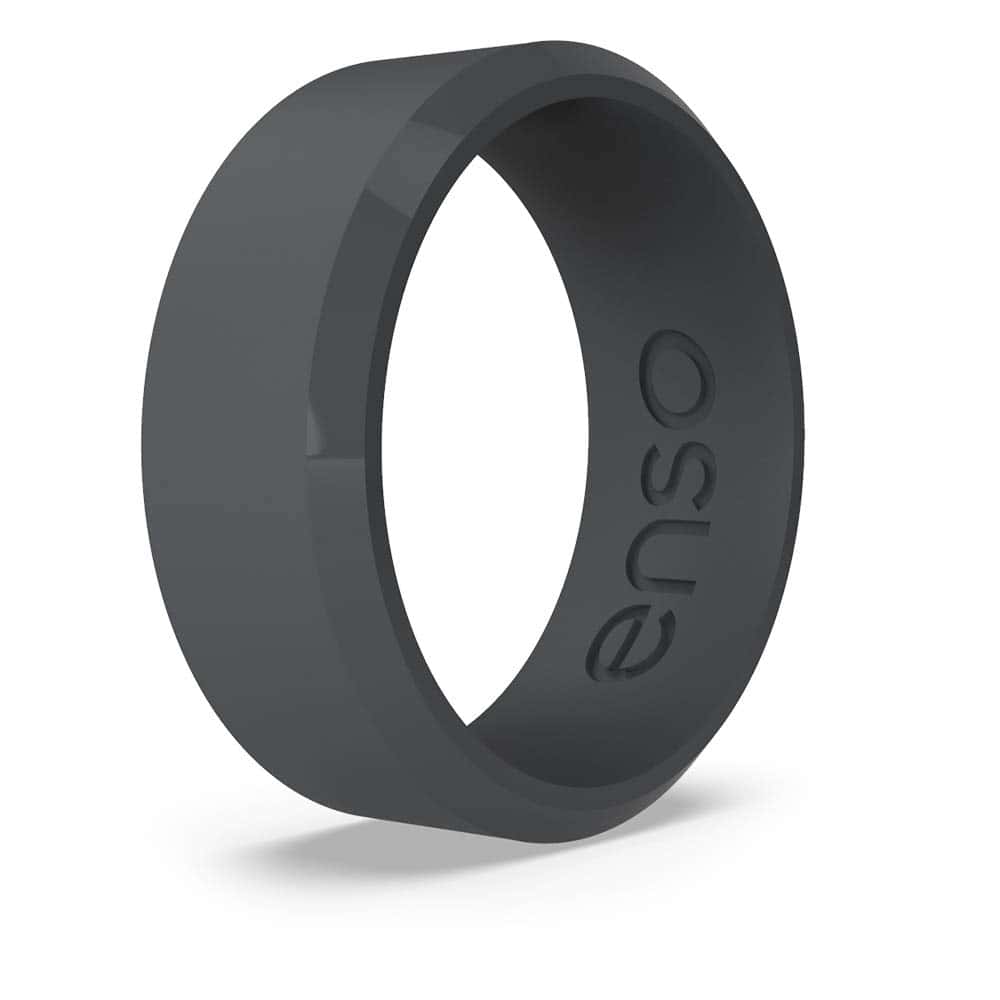 ---
Customized Socks – I just think these are hilarious. You can put any face or even pet's face on a pair of socks. If anything, they'd make for a great laugh on Christmas morning.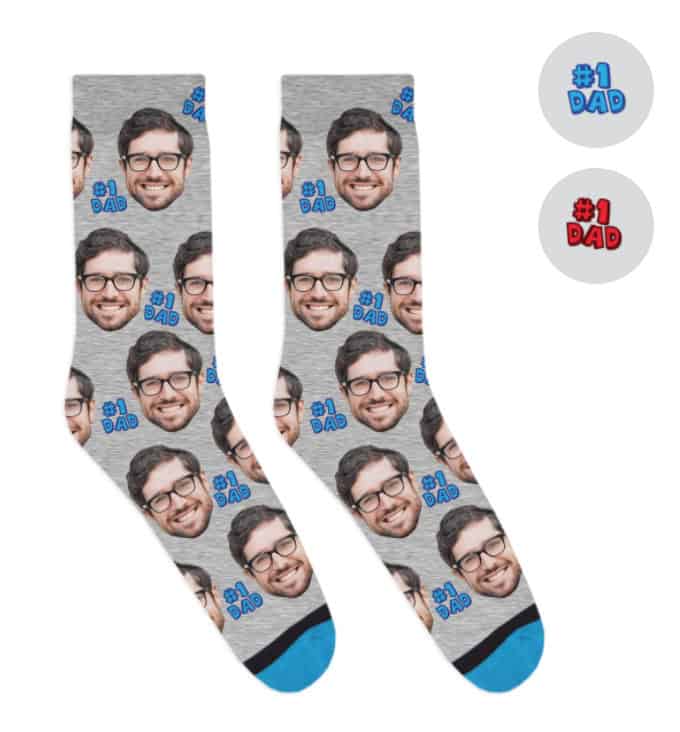 ---
Electric Fly Swatter – I mean, what man wouldn't have fun with one of these! Safe to touch and has great reviews.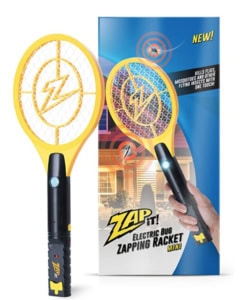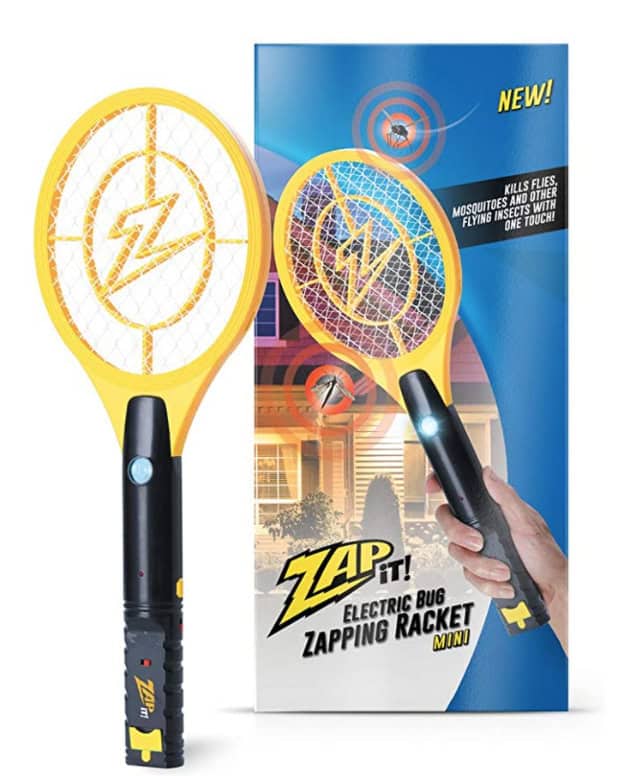 ---
DEWALT 20V Max Compact Drill Driver – If you're trying to build up his tool collection, this is one of the most useful ones he will own. One of the best drills on the market, too.
---
Fischer Space Pens – These are no ordinary pens. My friend, Sarah from Highland House Living, told me, "They write on anything and upside down! Which sounds silly at first, but ended up being super wildly helpful if something gets wet/oily/dusty or so on. My husband carries his every day, always!"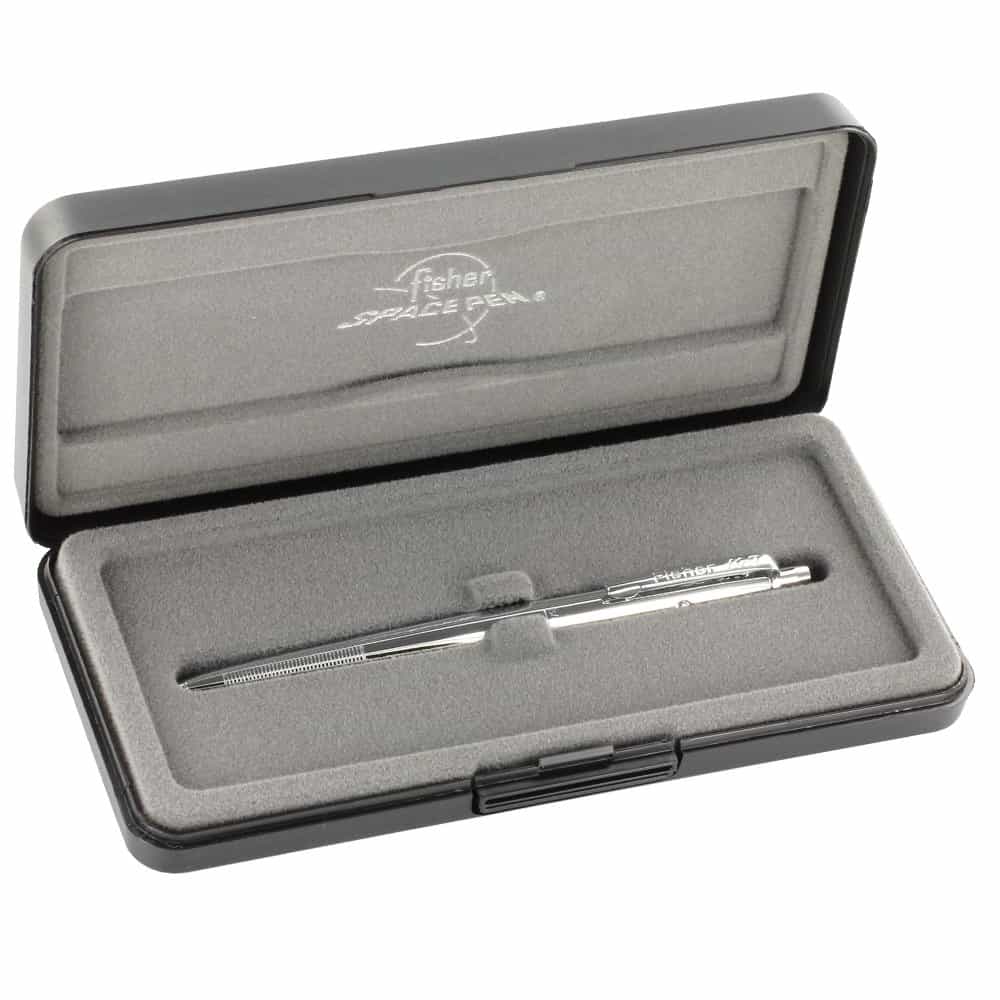 ---
Ninja Personal Blender – My husband and my dad use this blender every single day (I do, too). Super convenient, dishwasher safe, and makes single serving smoothies-to-go. Be sure to print off our free Smoothie Recipe Pack and include it in the gift to get him started.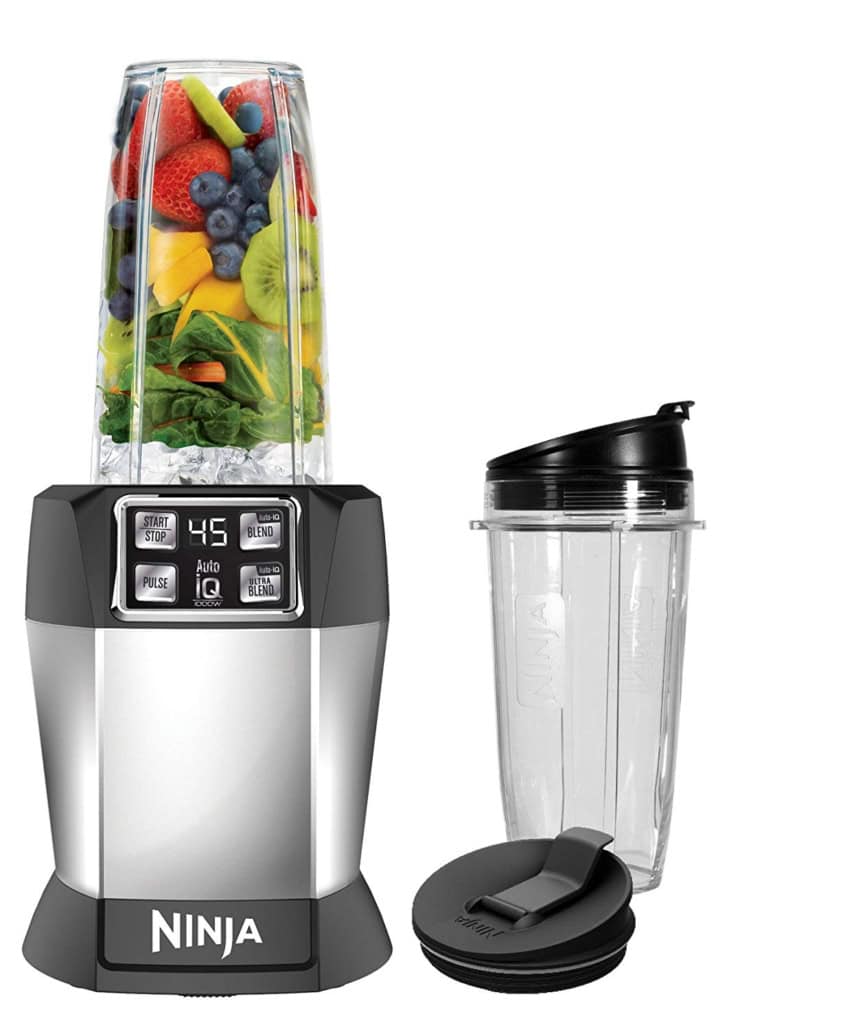 ---
Our Husbands' Favorite Books:
We had our husbands (who read A LOT) share their favorite books with us. Here are there recommendations.


---
Tumbling Timbers (Jumbo Jinga) – This is a great outdoor game. Every age can play it – even inside!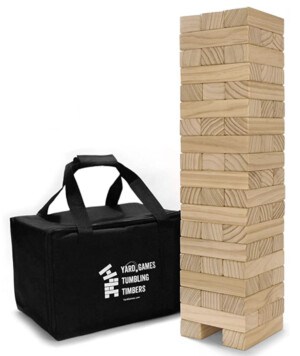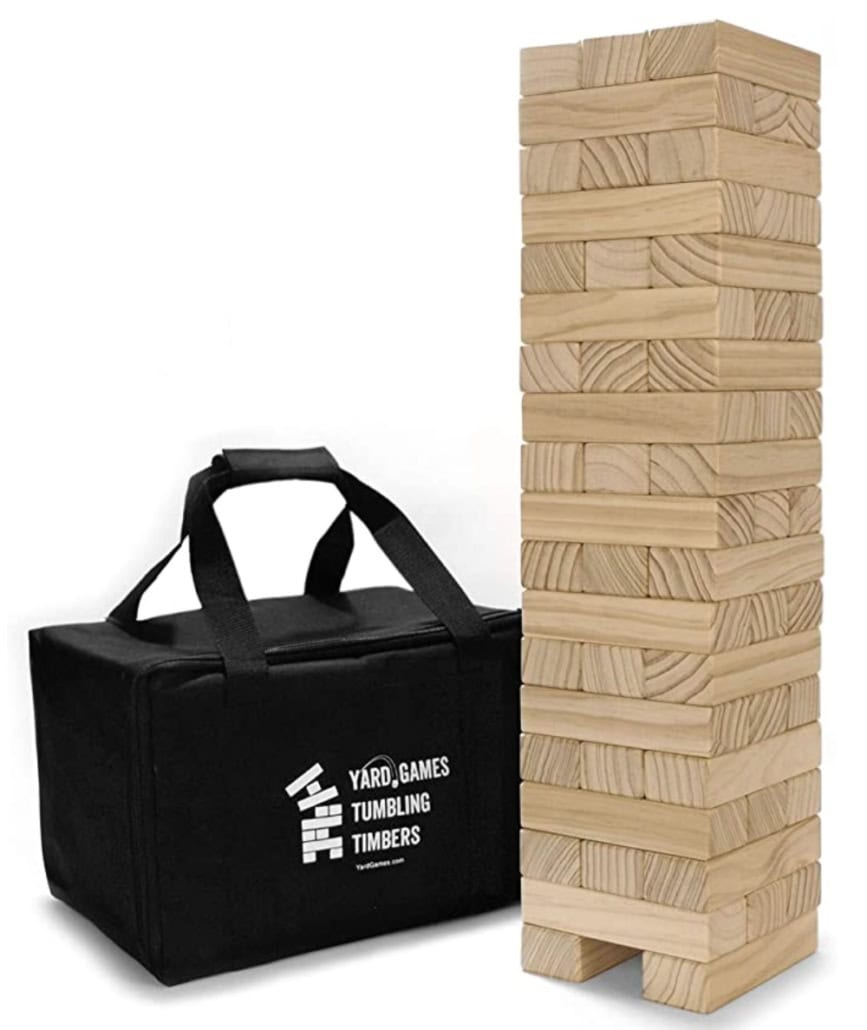 ---
Back Massager – I freaking love this thing. It can really rub out some tight muscles and even had the option of being heated while it does it.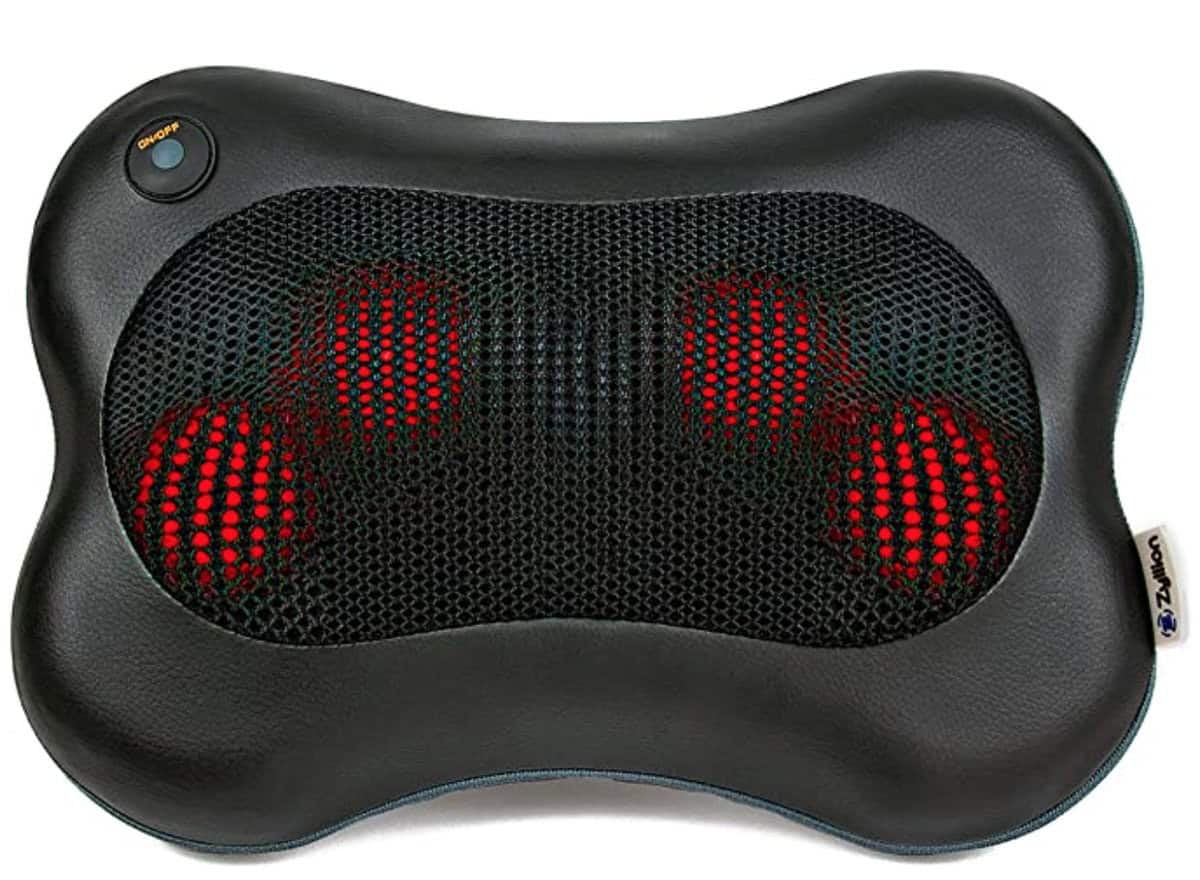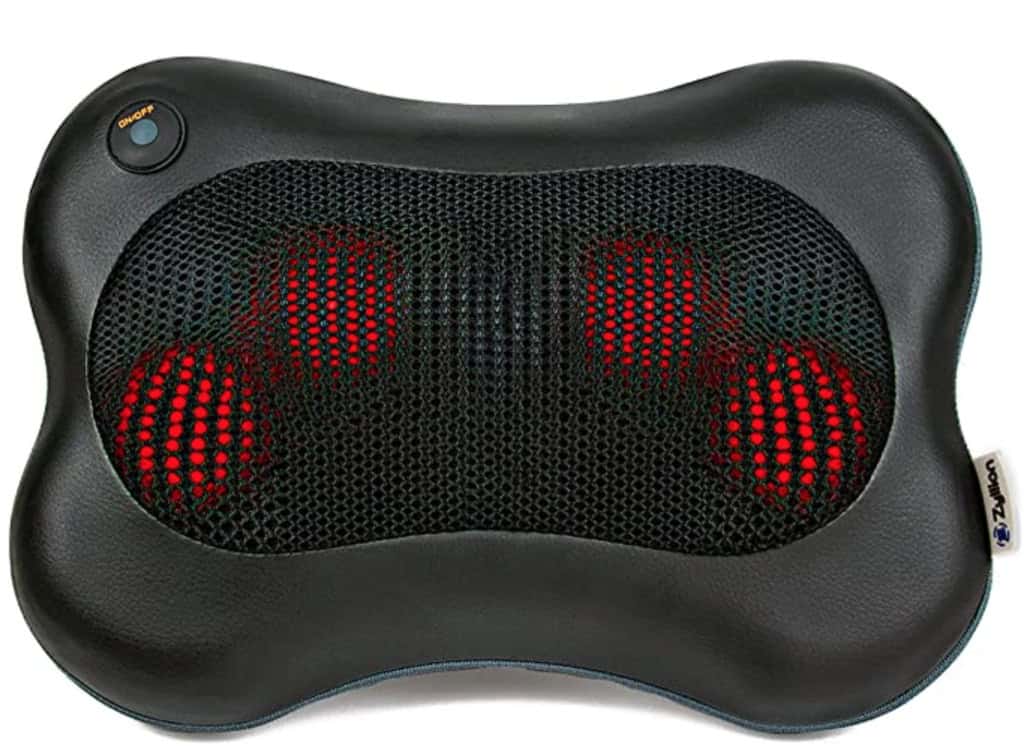 ---
ButcherBox Subscription – Your man will enjoy a month's worth of better meat delivered right to your door. With no antibiotics or growth hormones, this is the best meat you've ever had for only $6.00 a meal.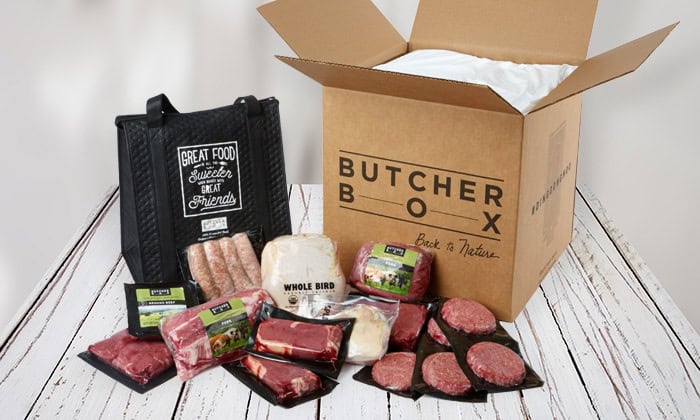 ---
Fly Gun – A friend of mine was raving about how much her husband LOVES his bug gun. This salt shooting, insect eradication device will decimate the common housefly, lantern flies, and other soft-bodied pest insects on contact. Uses ordinary table salt as ammo! He demonstrated on a pesky moth for us and it works!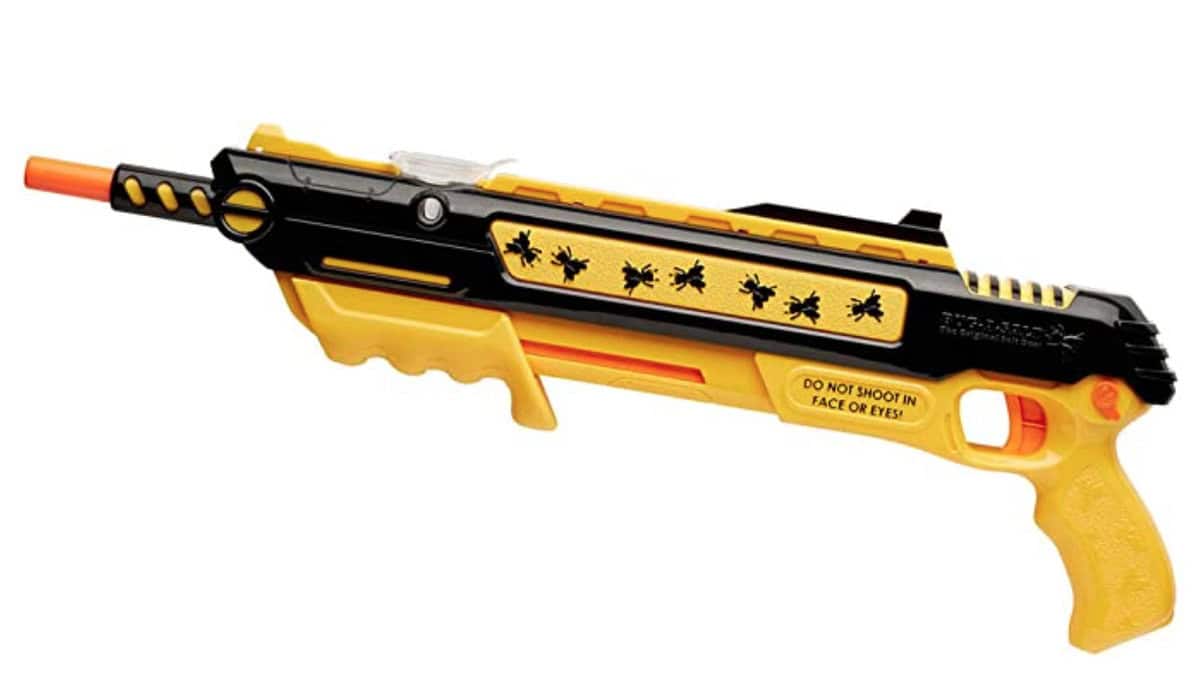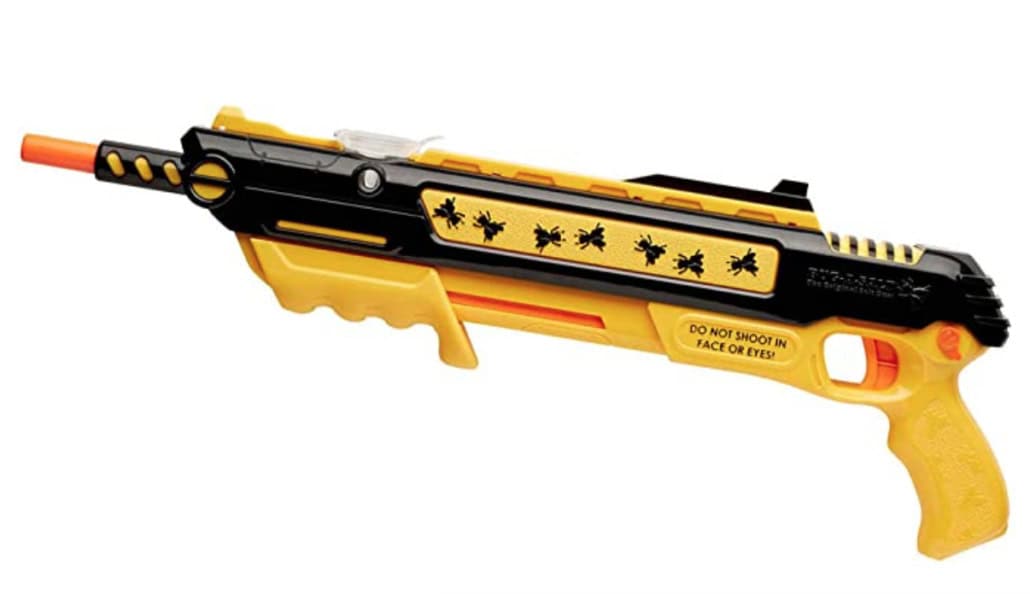 More Ideas:
Disclaimer: Some of the links in this post are sponsored and/or affiliate links. We are a participant in the Amazon Services LLC Associates Program, a means for us to earn fees by linking to Amazon.com and affiliated sites. Here's our full disclosure.