This post may contain affiliate or sponsored links. Please read our disclosure policy.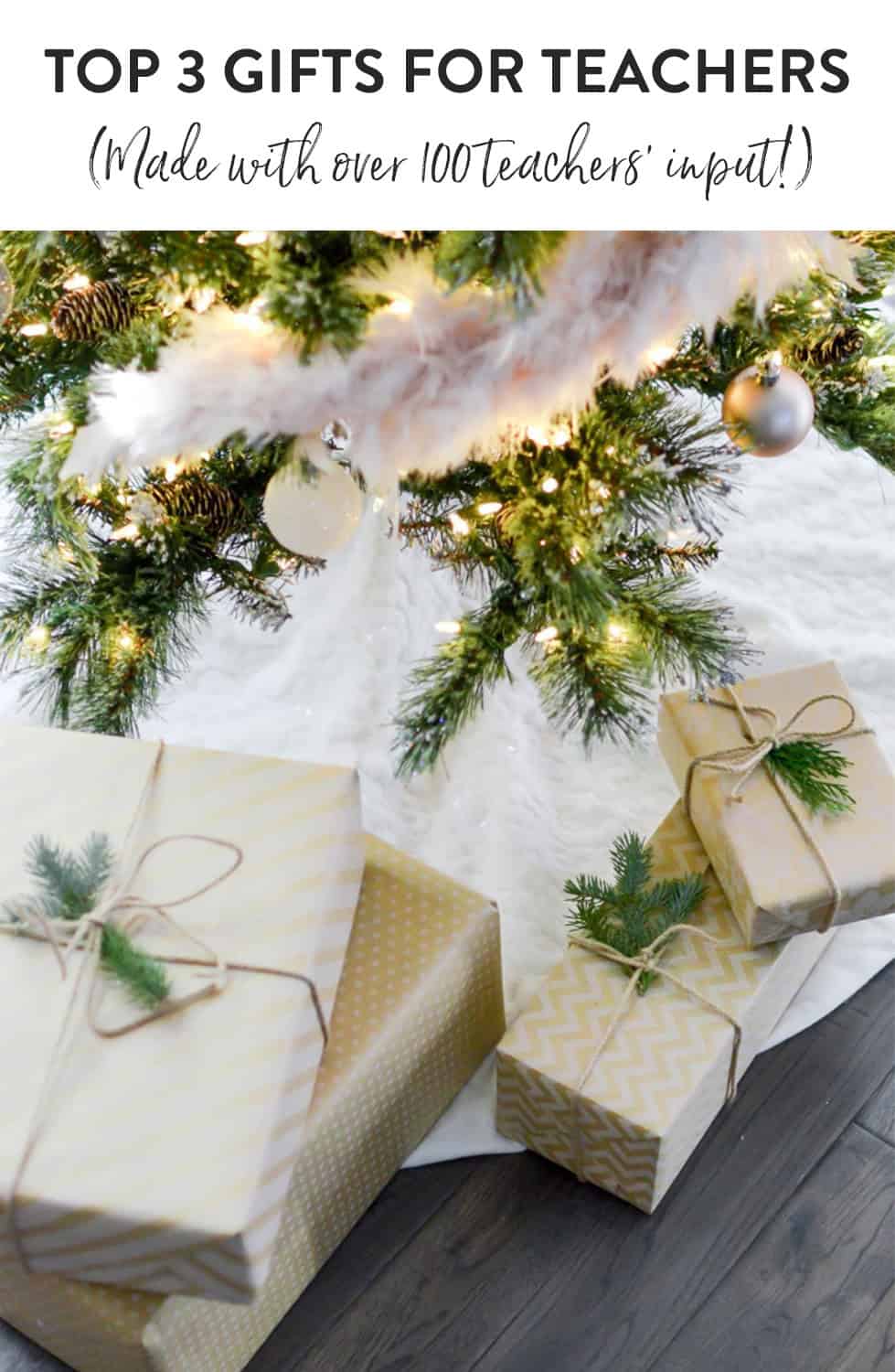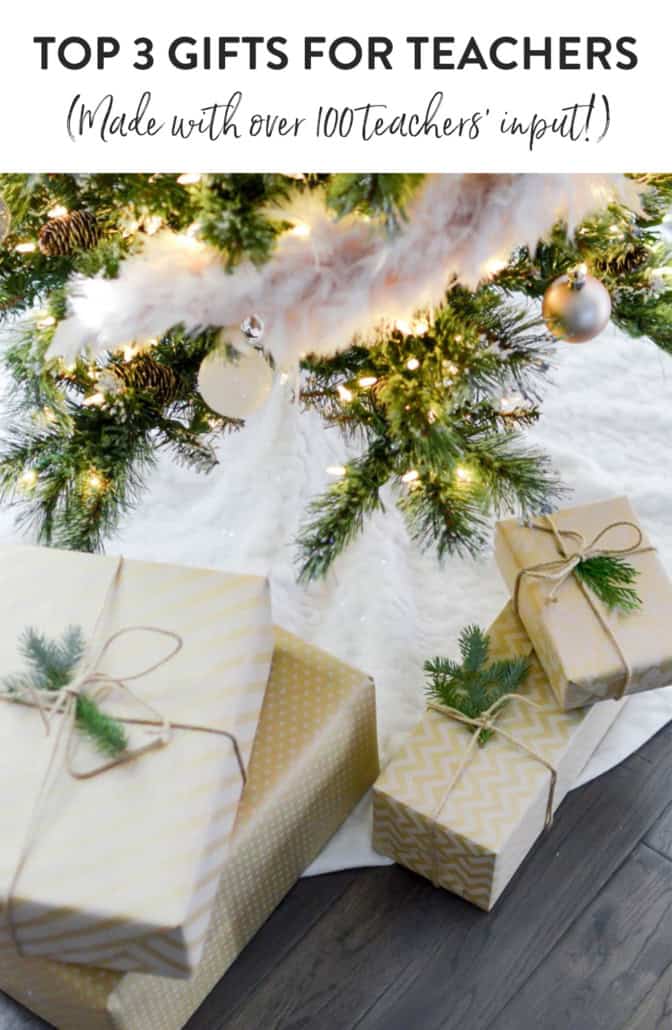 As we started to put this gift guide together, we quickly realized that we HAD NO IDEA WHAT TEACHERS WANTED! So, instead of making guesses at what they might like, we turned to the best source: TEACHERS! When we asked our teacher friends on Facebook and Instagram what their top gift ideas were, they responded in force. Over 100 teachers chimed in and we have done our best to consolidate what they have told us in this gift guide.
* Indicates the link is sponsored. We pride ourselves in carefully selecting products we have personally used and/or are excited about.
Top 3 Gifts for Teachers
Personal Notes or Cards (along with a gift)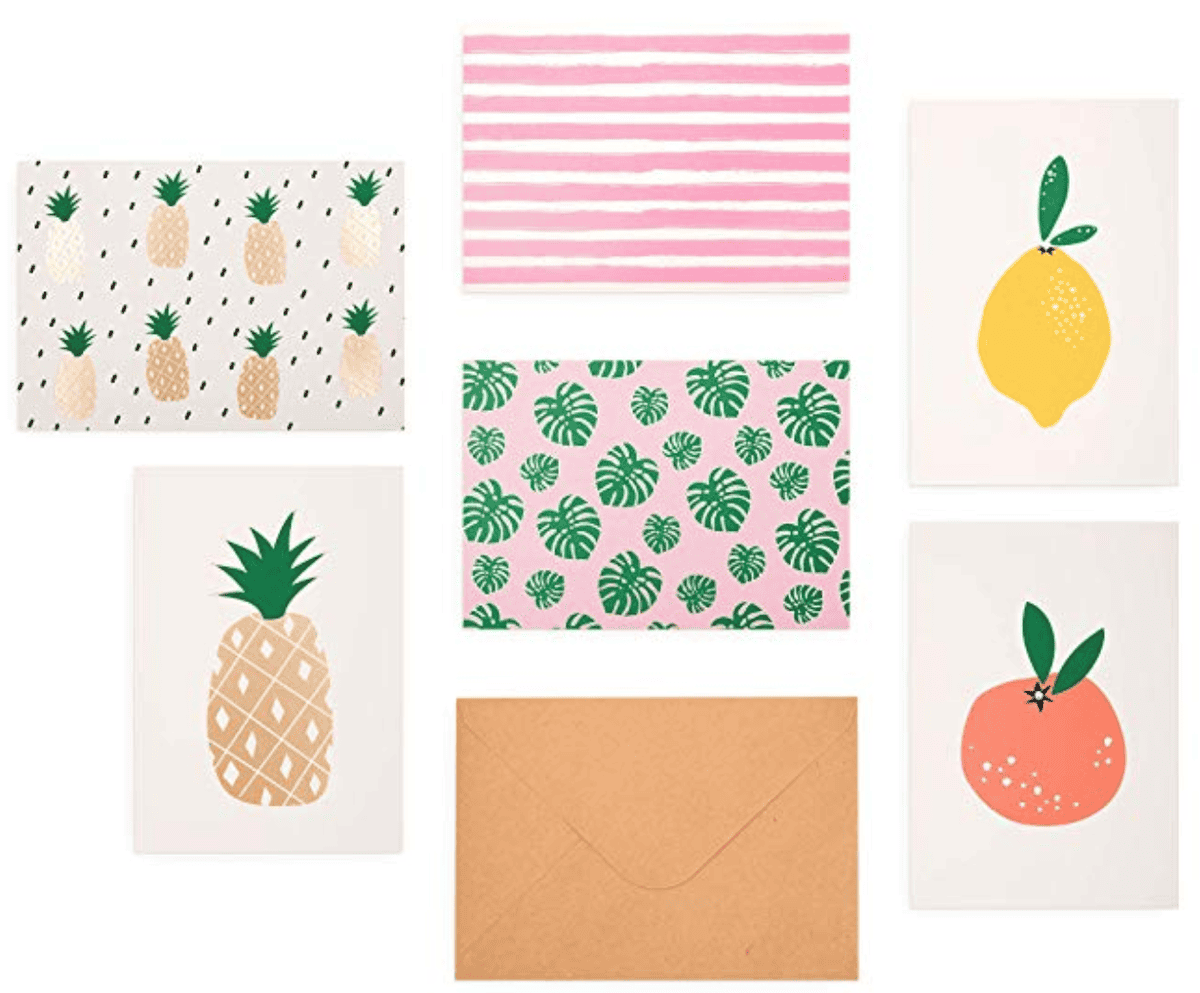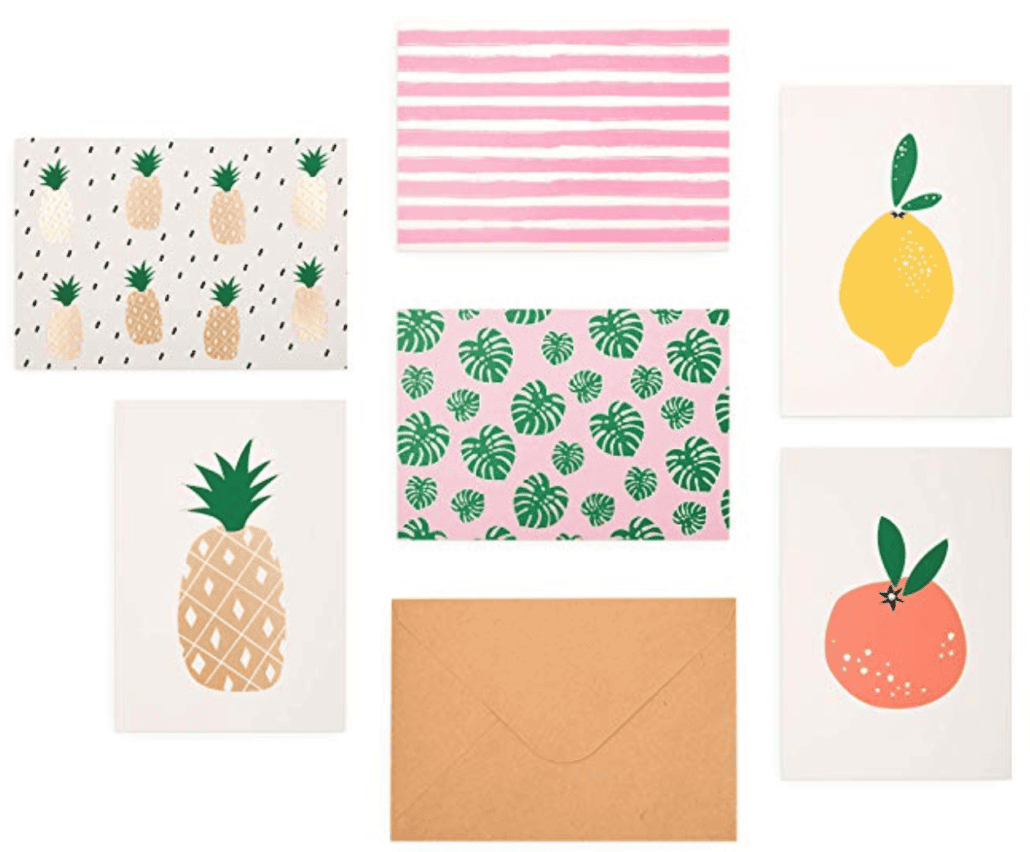 As the feedback began to come in from our teachers, there was one theme that quickly rose to the top: personal notes!
"Sweet notes are the best as when you're having a bad day and you open your box of notes and read a few it makes it all better."

"My favorite gifts from parents are thank you notes letting me know how I've made a difference in their child's life."

"A letter from the parent or child is the best gift!"

-Teacher Friends on Instagram & Facebook
Teachers work HARD. And while parents very much appreciate them, we rarely take the time to articulate that. So this Christmas season, whether you gift your teacher a donut or a $100 gift card, be sure to put a little time into a personal note with it. Encourage your kiddos to do the same! Your words of recognition and encouragement will last much longer in their lives than almost any other gift.
Gift Cards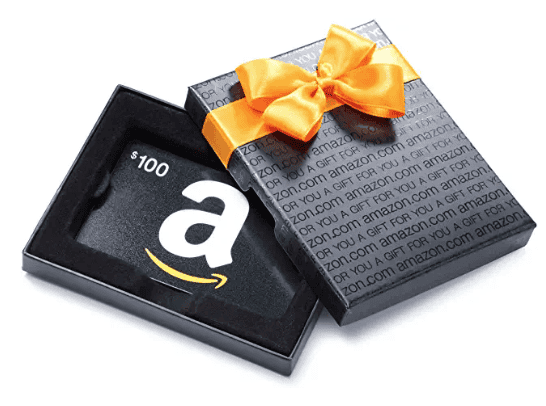 Another common idea that came through in all of our feedback from the teachers we polled was that they luv-them-some-gift-cards!
"I'm a practical person, so gift cards are always great."

"Target, Barnes and Noble, Starbucks, Panera, etc. I also love the store Lakeshore Learning so that's a great place for a large (like a group/class gift) gift card so the teacher can choose something useful for the classroom."

"Gift cards to my favorite restaurants are always my favorite!"

"As a teacher I love kid made cards/gifts with a gift card attached…"

–Teacher Friends on Instagram & Facebook
I mean, who doesn't love a gift card!? Below are the top places that they said they love gift cards from. The good news: you can order these online! Either print them out or email them to your teacher.
Target Gift Card (you can select if you want one mailed to you or email it to the recipient.)
Starbucks Gift Card or local Coffee Shops. Sending a Starbucks gift card electronically is a fun way to surprise them!
Gift Cards to office supplies stores – Staples, Office Depot, and Lakeshore are all very much appreciated!
Classroom Supplies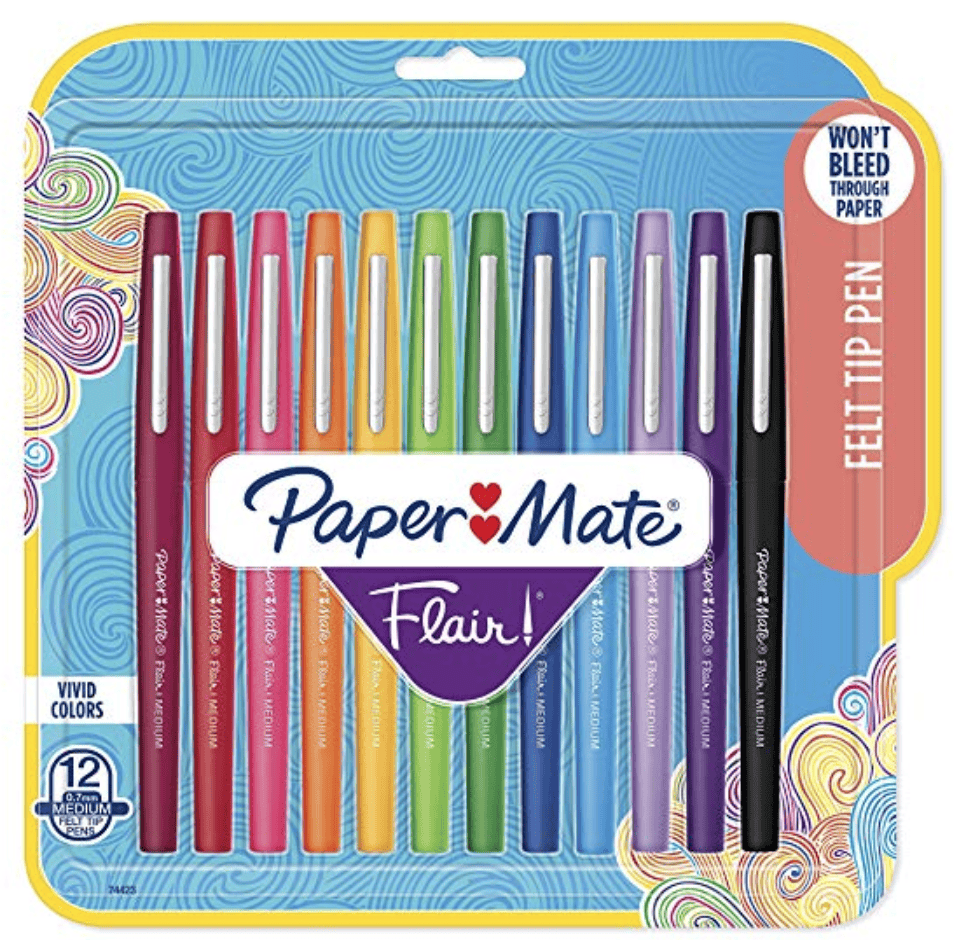 There were for sure a healthy amount of classroom supplies that teachers love to have for their rooms. Here were some of the most commonly requested ones:
Flair Pens and Inkjoy Gel Pens – The top requested items by far! I am for sure giving all of our teachers these this year. Didn't know they were so coveted!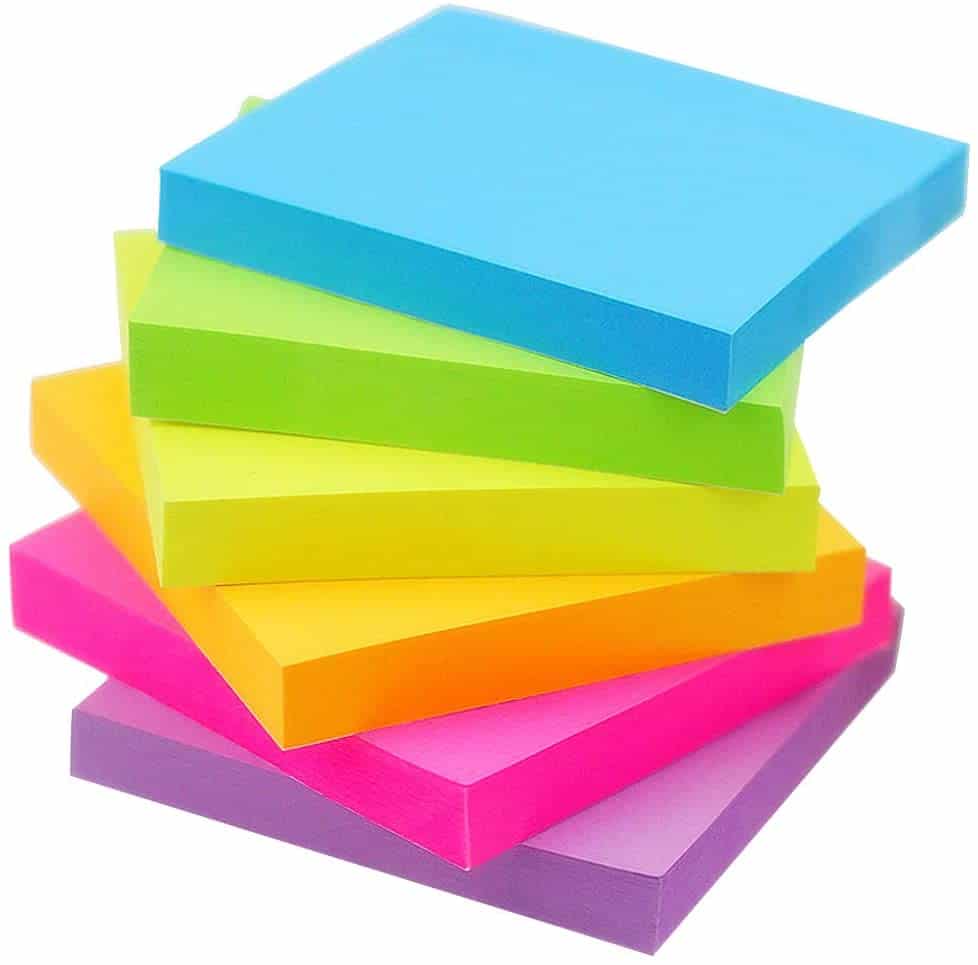 Colorful Post-It Notes – Second most requested school supplies. Never can have too many of these.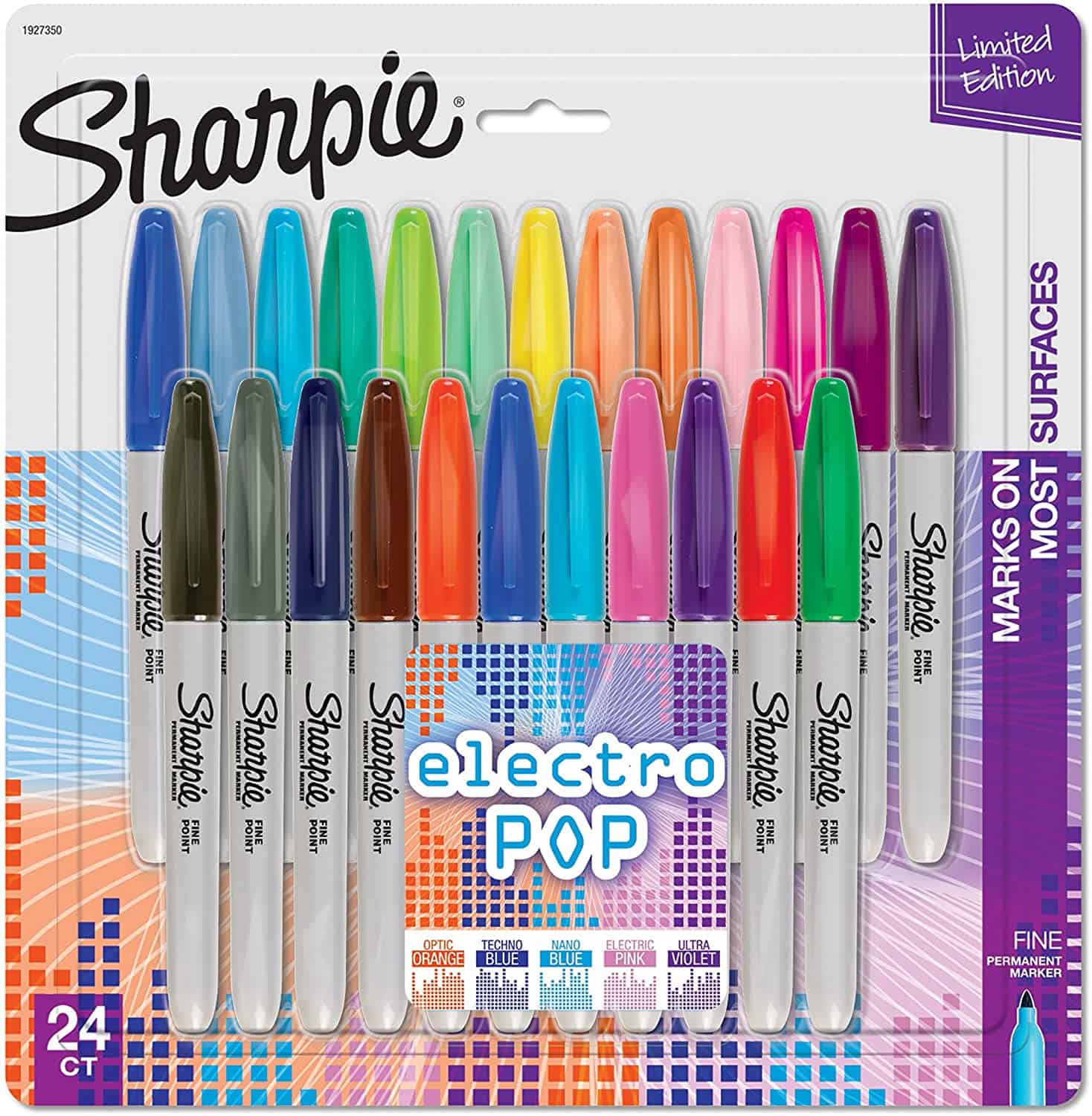 Sharpies or Colorful Markers – A classroom staple. There were lots of requests for these!
Other Great Ideas:
A cookbook they would love. From Freezer to Table or From Freezer to Cooker are great ideas! It can be hard to get dinner on the table after working a full day at school. These recipes are created to prep ahead and will help teachers eat at home. Rachel gives our book with a gift card to the grocery store, so the teacher can buy ingredients.
Neck & Shoulder Wrap – I think this is a GREAT gift. It's so soft and comforting. Warm it up and let it nurture those tight shoulders and neck muscles.
A Felt Letter Board – Teachers could find so many great ways to use one of these. Adorable!
Pique Tea Set – We have both been Pique Tea drinkers for a while. This is a tasty, convenient, and super healthy gift for a teacher or anyone else who enjoys creature comforts. The packaging is crisp, clean, and beautiful for a gift, as well. Or buy a single pack here. My personal favorite flavors are Passion Fruit, English Breakfast, and Mint Green. You can read our full review here.
Succulents – A low-maintenance plant would be such a fun way to brighten up a room! Pair this with a gift card and a sweet note for a wow gift.
Local Items: Many teachers mentioned that they liked the idea of local items. Some ideas are honey, coffee, snacks, etc.
What NOT to Buy Teachers
Our polled teachers also had some feedback about what NOT to buy that you might find helpful. Keep in mind that all of this is coming from the personal opinions of teachers and isn't a hard-fast rule. There were mixed feelings about most of these but here are some of the things that teachers said they would rather pass on:
Mugs – Most said they have plenty. Get them some flair pens instead!
Homemade Ornaments – There were some conflicting opinions on this but the majority said no thanks to homemade ornaments for their personal tree. Although, one teacher said this was her favorite thing!
Homemade Food – While teachers reported loving personalized gifts, there were mixed reviews on homemade food (particularly baked goods). While some said it was the most thoughtful gift they've received, others said they usually don't end up eating it.
We hope these ideas give you some tracks to run on, but the bottom line is probably to know thy own teacher.
Check Out All of Our Gift Guides