Pique Tea: My Honest Review
This post may contain affiliate or sponsored links. Please read our disclosure policy.
I've always wanted to be a tea drinker. I've even bought cute tea pots in an effort to motivate myself to dabble and experiment with different flavors, leaves, and brewing methods. However, I never quite made it past the typical white tea bag and adding a little cream for comfort. That is, until I discovered Pique Tea Crystals.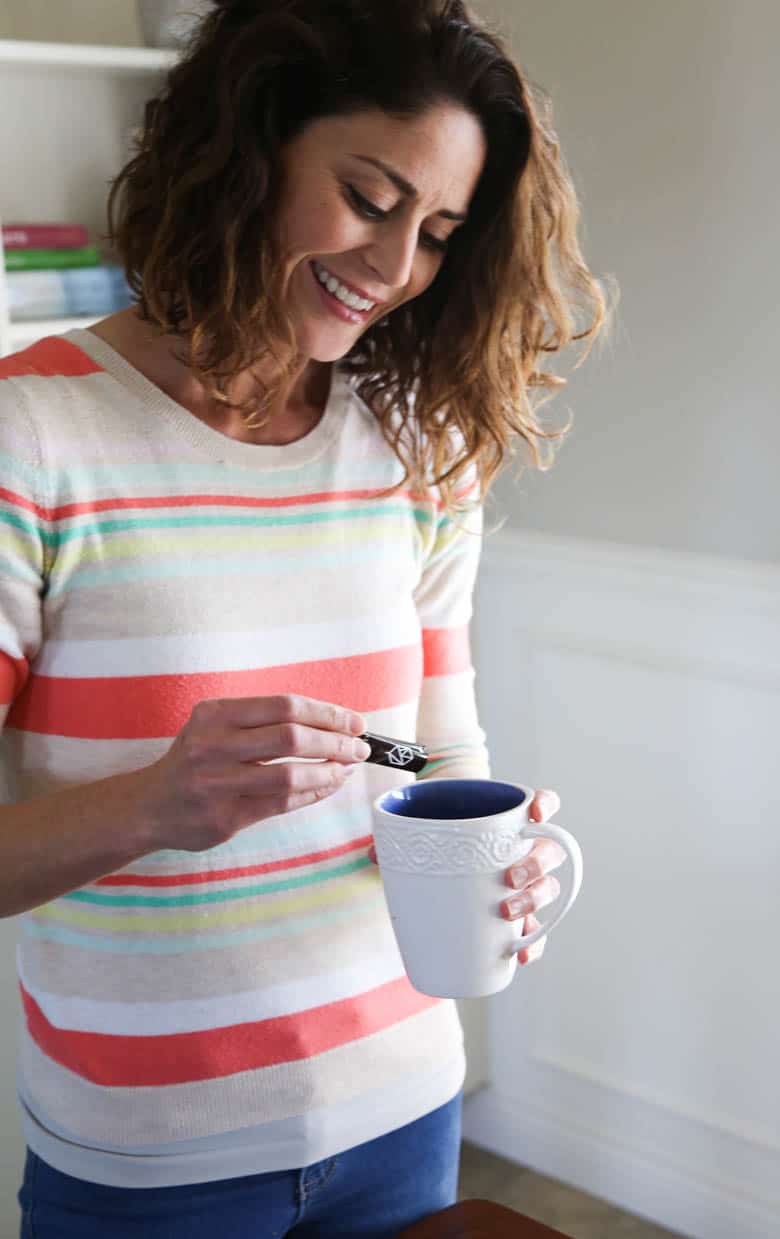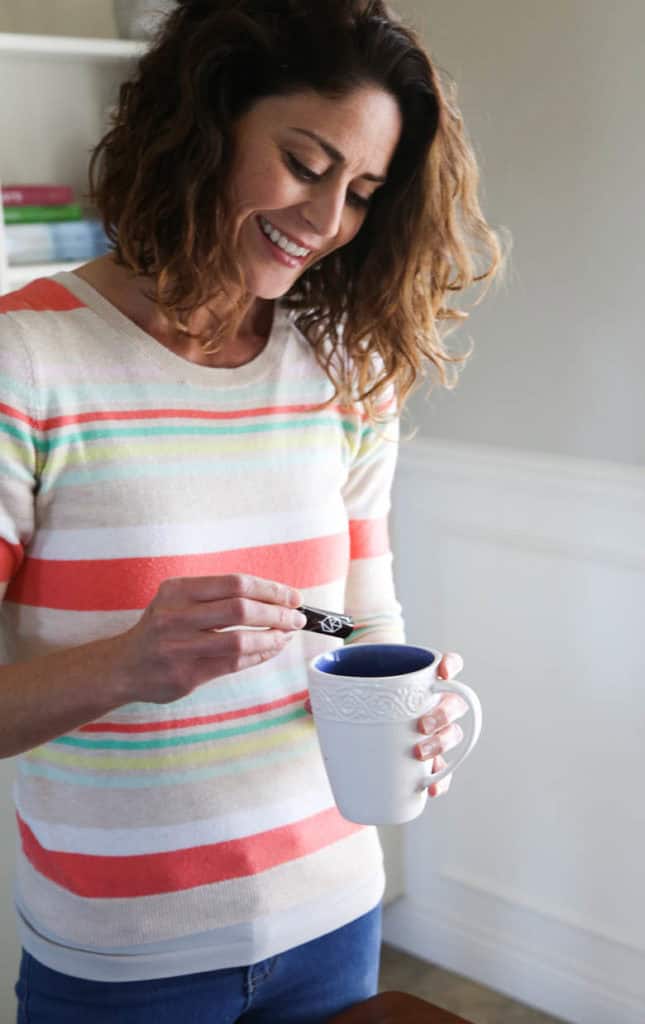 The taste! The health benefits! The purity of this product! AND the simplicity of a dump and go packet!
Did you know that tea is also the second healthiest beverage you should drink after water?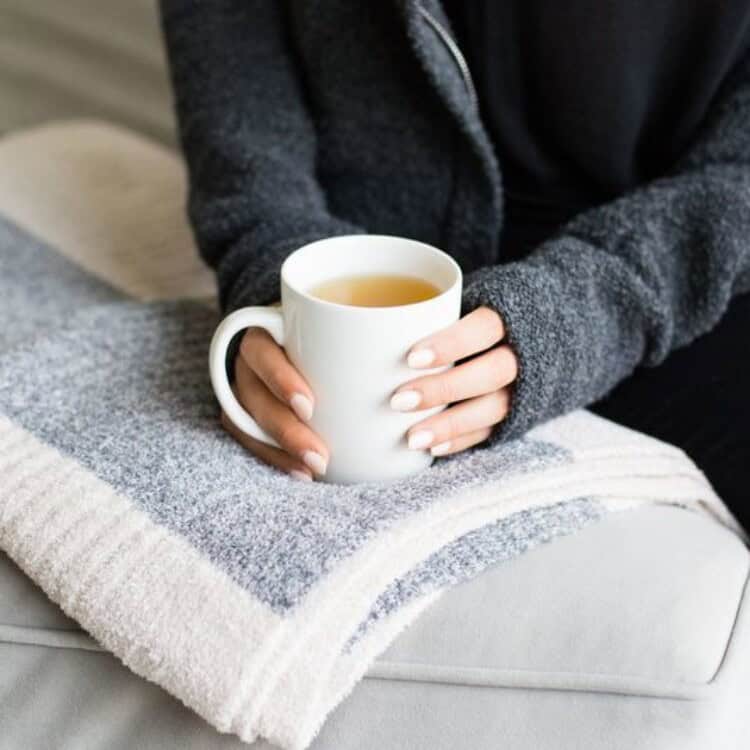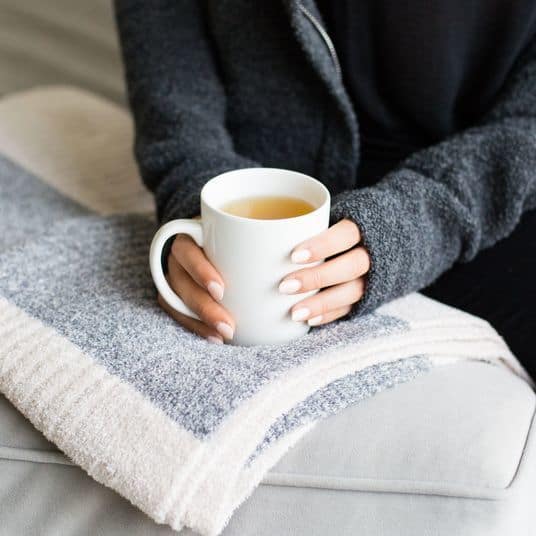 Not All Tea Is Created Equal
Most traditional teas are sprayed with pesticides to protect their leaves from insects and infection? These chemicals get in the soil and also wind up in the tea you drink. Research has shown that 77 percent of the teas in the U.S. would fail European Union pesticide import standards (1), with test results revealing traces of endosulfan, a pesticide linked to impaired fertility (2). Yikes!
It's not just tea leaves you need to worry about. Tea bags can also be problematic, as they are often bleached in chlorine. That chlorine stays with the bag and becomes part of your tea when you brew it. Not exactly what you wanted to drink, is it?
To make matters worse, paper tea bags are treated with epichlorohydrin, a compound commonly used as an adhesive, plastic, paint or pesticide. Considered to be a potential carcinogen by the National Institute for Occupational Safety and Health, epichlorohydrin has been shown to cause cancer in animals and suppress immune function. (3)(4)
If you want to make sure the tea you drink isn't polluted with chemicals, you need to do your homework.
So with some doctors recommending drinking 3- 5 cups of tea per day to experience all its amazing benefits, it's important to find one that delivers on the purity and taste, AND is super convenient to use, too.
How to Use Pique Tea
We've found that Pique Tea delivers on all of those things! Check it. Simply tear, mix, and drink. Hot or cold!
Pique Tea is the world's first Cold Brew Tea Crystals. They source the highest quality ingredients from around the world and use a revolutionary Cold Brew CrystallizationTM method to make their Tea Crystals. This eliminates all heat in the process and extracts the maximum antioxidant capacity of tea leaves.
More About Pique Tea:
The only tea company to Triple Toxin Screen for pesticides, toxic mold and heavy metals. No other company does this.
Made from the highest quality tea leaves and natural ingredients that are organic, sugar-free and free of additives. They adhere to higher organic standards than FDA requirements.
Delivers up to 12x the antioxidants of regular tea, making it more potent and powerful than any other tea in the market.
The only tea company in history to win 3 Gold Medals for their Jasmine, Sencha AND Hibiscus Mint in the Global Tea Championships 2018 – truly a remarkable feat!
They make the most DELICIOUS tea lattes in combination with coconut oil or milk!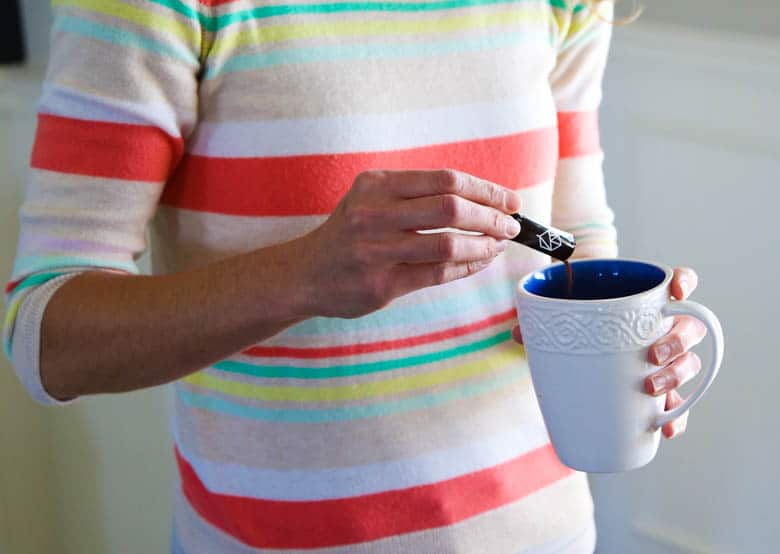 Lastly, we thought the packaging is super cute and would make a great gift.
For Moms
For Teachers
For Grandparents
For the Holiday Season
I hope you know we are sending this your way because we genuinely like it. We turn down loads of affiliate opportunities and reserve our time for the ones we personally love and know that you will love too.
Hope you can join us for afternoon tea soon!
Check out Pique Tea and use "THRIVING" to get 5% off sitewide!
More Honest Reviews You Might Like
If you liked our honest Pique Tea review, check out these other reviews of some of our favorite products.