Gift Guide: Tween Girls (9-12ish)
Tween girl–roughly between the ages of 9-12–is the age of maturing kid and not yet teen. My daughter falls in this range, so she and her sweet friends inspired many of the gifts on this list. From books to games to cute accessories and more, I hope these gift ideas help your tween girl to be a well-rounded gal.
Swing by and see all of our Holiday Gift Guide Ideas!
Note: If you bookmark any of these ideas for later, we'd be so thankful if you came back to this page and go through our link when you are ready to purchase. We only get credit if you make a purchase through our link. We appreciate your support SO much!
Tween Girl: Ages 9-12 Gift Guide
Color Changing Lightbulb with Remote – My 9 year old got this for her birthday this year and it's been a huge hit. The light bulb works anywhere a standard lightbulb does and the user can change the colors with the use of the remote. I bought a few of these to give as birthday gifts as well!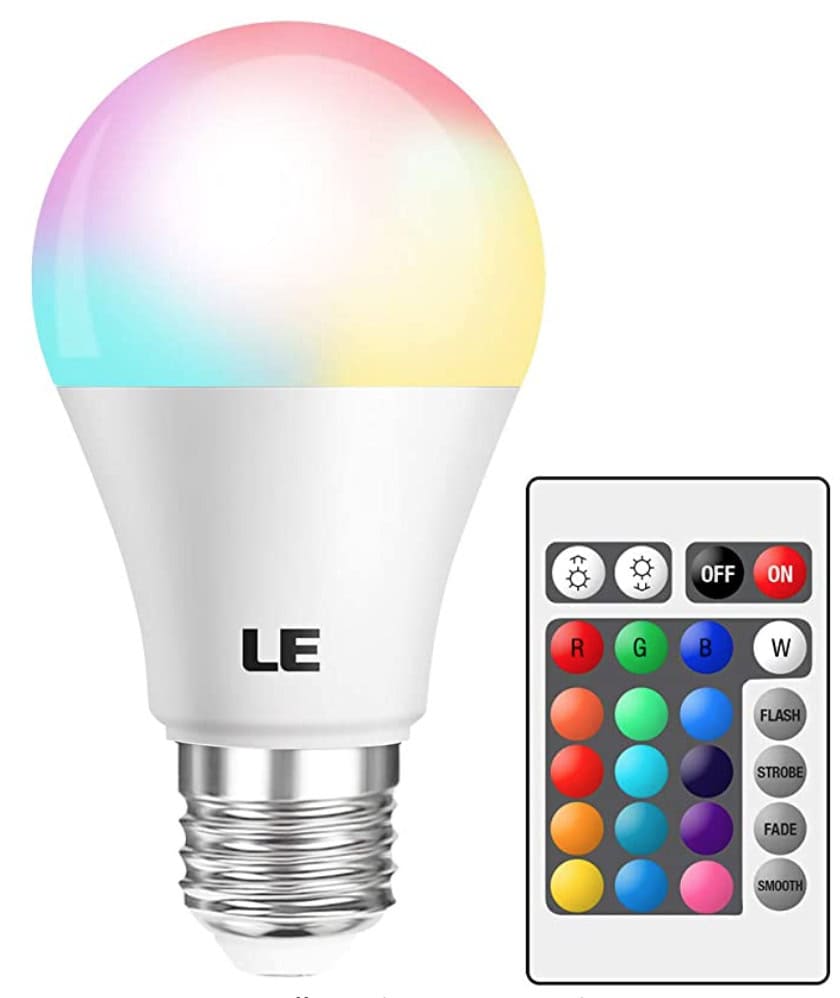 ---
Gift Bag of Scrunchies – Why hello, scrunchies. It's been a while! (Believe it or not, the hottest hair accessory from my Junior High days is back.) Here's a cute bundle of scrunchies of every color and pattern a tween girl could ever want. My daughter uses scrunchies from this stash EVERY SINGLE DAY.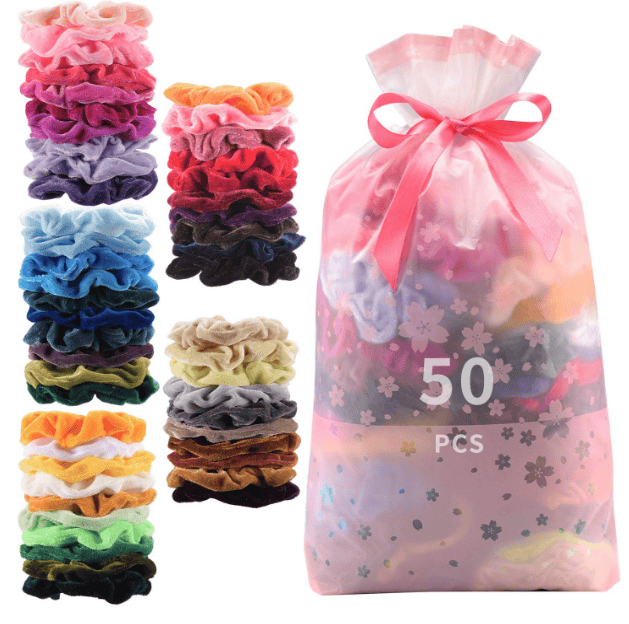 ---
Hydroflask – This is not just any water bottle. No, no, this is THE most popular water bottle right now in our middle school. Your tween is sure to love it. And, hey, I'm all for getting my kid to drink more water. 🙂 Check out the various designs, colors and sizes.

---
Gel Pens Set + Blank Journals – How much fun could your tween have using this giant set of colorful gel pens? Whether it's writing letters to friends or sketching in one of these journals, she will get her use out of them. I love these blank journals, so she can decorate the front covers.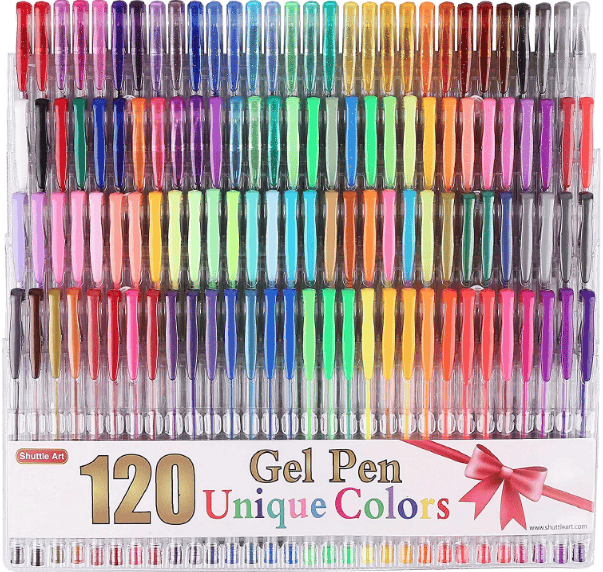 ---
Paint by Sticker Books – This is no ordinary sticker book. It's a great indoor activity and the pictures that evolve, sticker by sticker, are really cool! The final product is on card stock too so it can be torn out and displayed.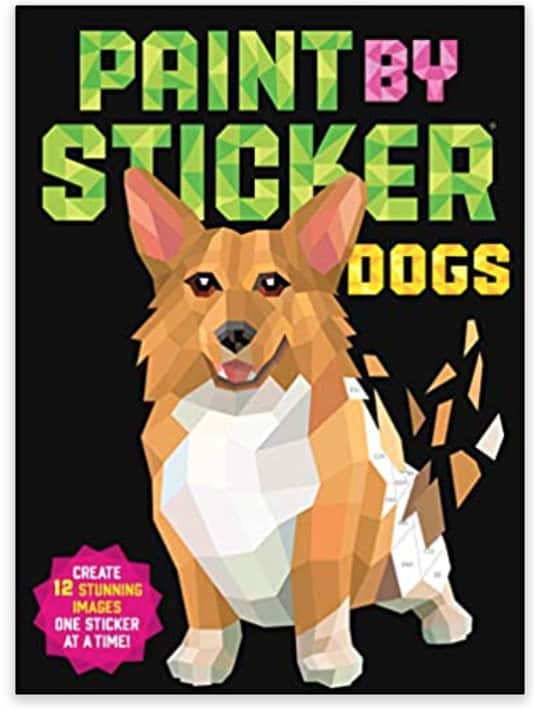 ---
Ripstick – Our whole street of boy and girl tweens ride up and down the sidewalks and driveways after school on their Ripsticks. Such great exercise and reason to get outside! The mom in me has to suggest investing in a helmet and pads, too. 😉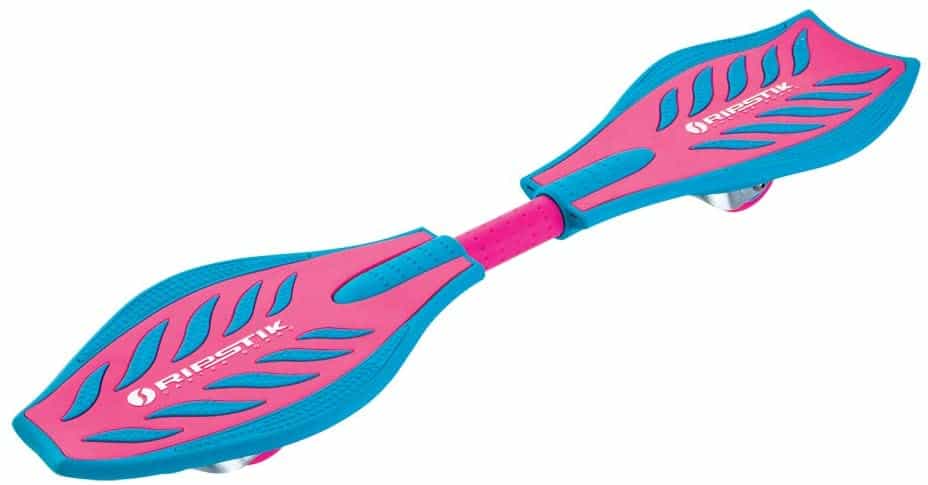 ---
Echo Dot with a clock -Perfect for her nightstand! My kids LOVE these. They use it for music and audiobooks primarily. The Echo Dots also have games on them that the kids have fun with. What I learned after I bought them is that they can also be used as kind of a walkie talky. From my phone, I can drop into their room, make announcements, block certain songs, set time limits, and turn on explicit filter. Now truth be told, they still find songs that you may not approve of but all you have to say is, "Alexa, never play that song again." I love these!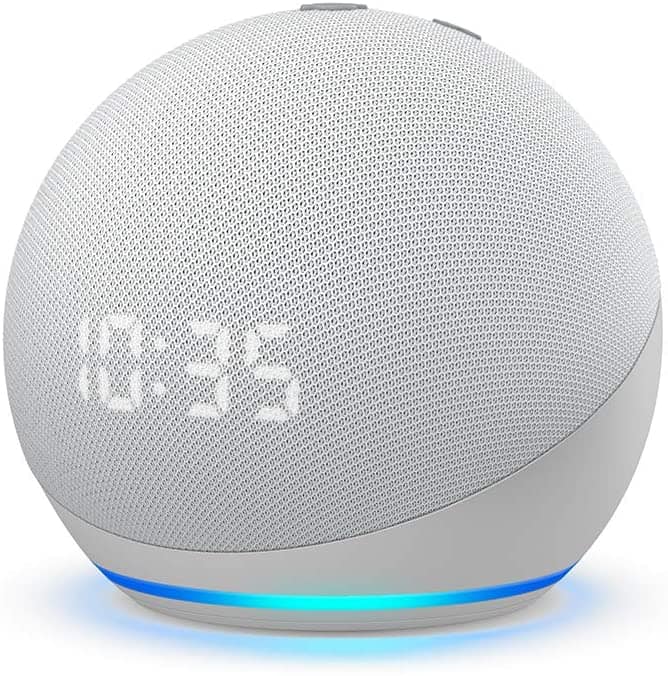 ---
Colorku – My tween is obsessed with this game, but it's really great for all ages. Instead of using numbers to solve Sudoku puzzles, Colorku uses brightly colored wooden balls. The solid wood game board includes 81 balls in 9 different colors, 104 puzzle cards, solutions booklet, color conversion card and storage tray. There are 5 levels of difficulty.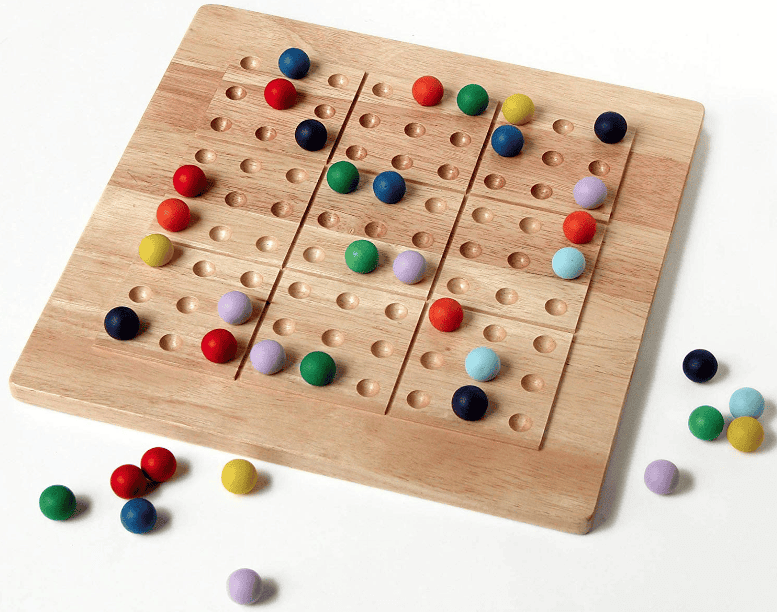 ---
Oversized Sherpa Wearable Blanket – This is 100% on my list for my daughter this year. She would love it!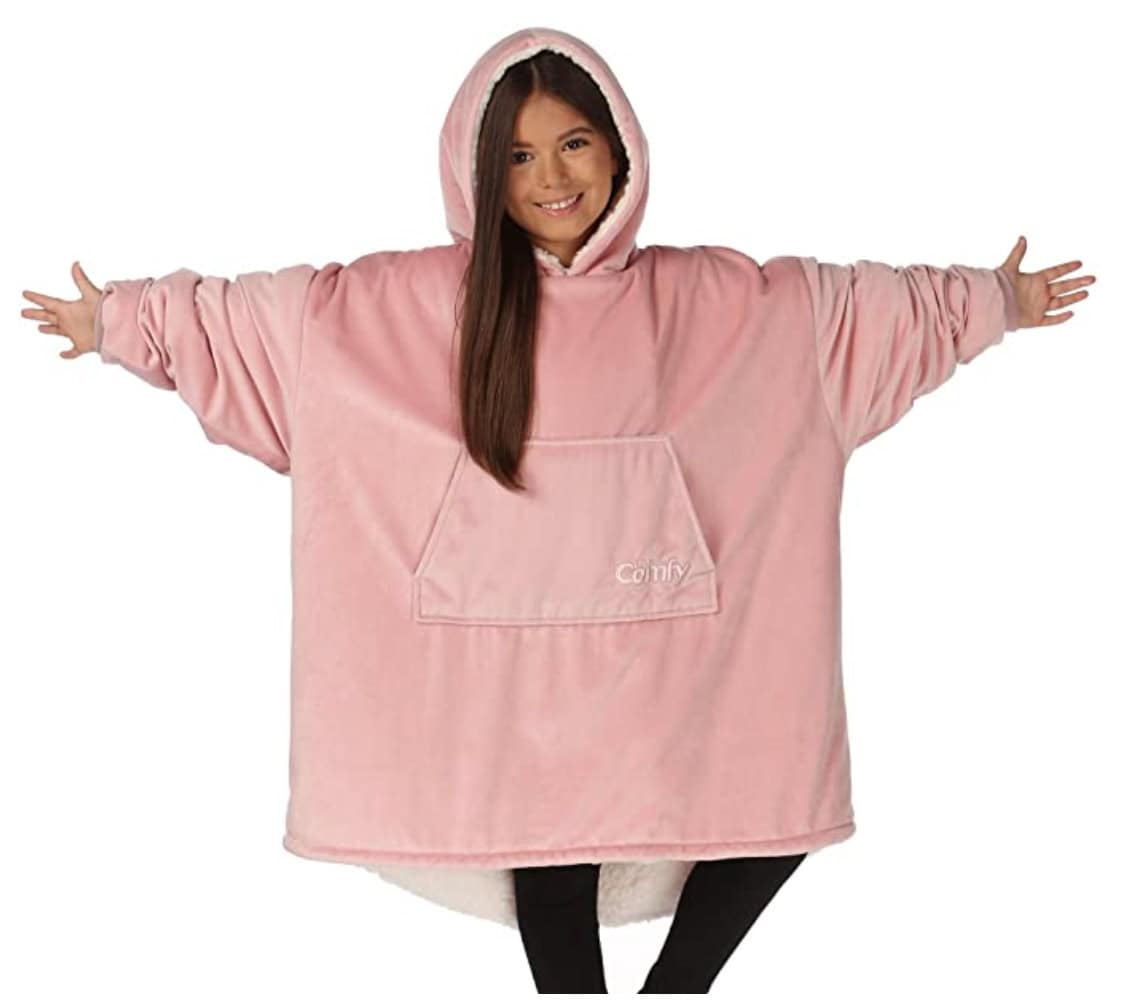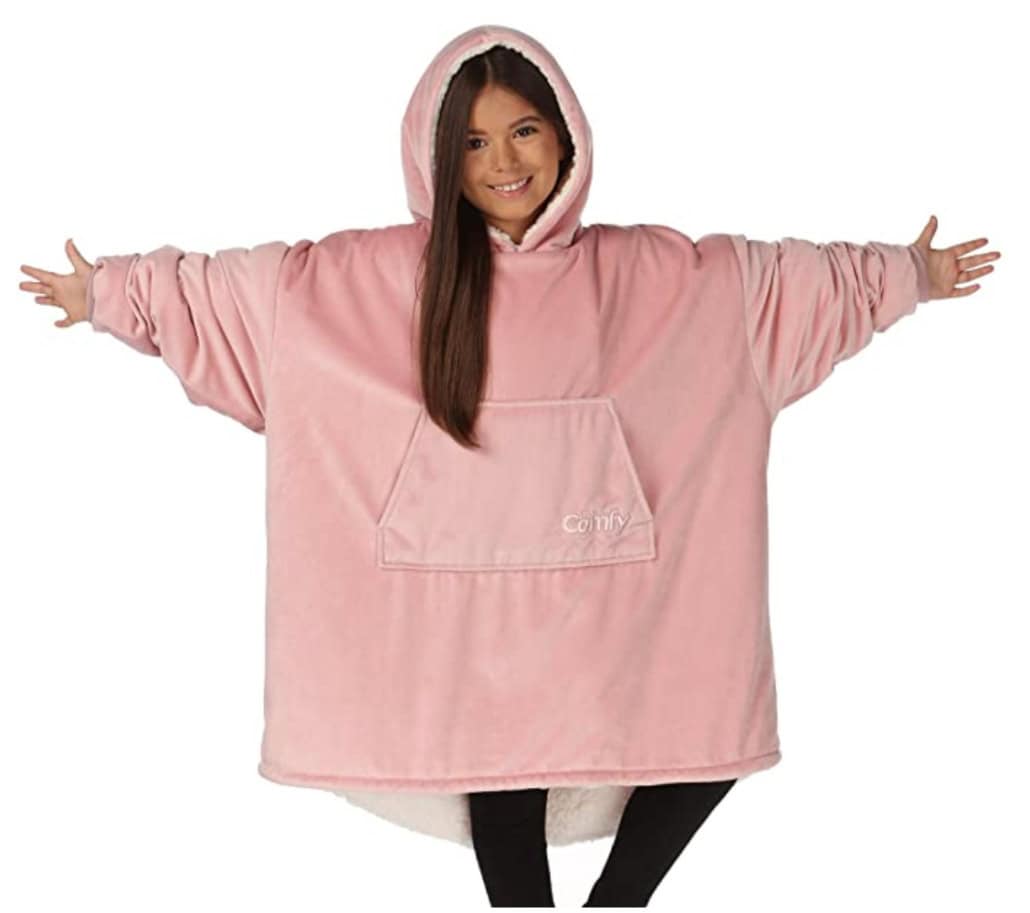 ---
Gold Initials Heart Necklace – This dainty gold necklace can be personalized with her initial. Great stocking stuffer or add-on gift.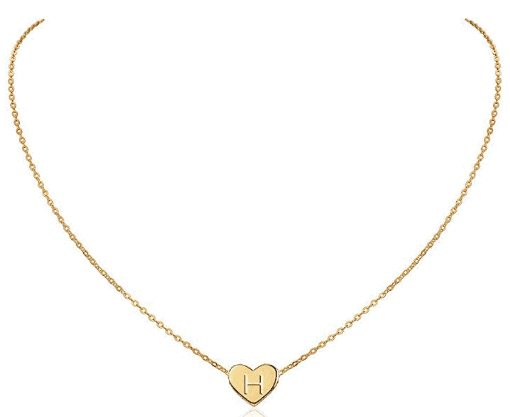 ---
Nerdy Nummies Cookbook – My 11 year old is obsessed with this popular Youtuber named Rosanna Pansina. She wants her cookbook as one of her gifts. Is this tween or what?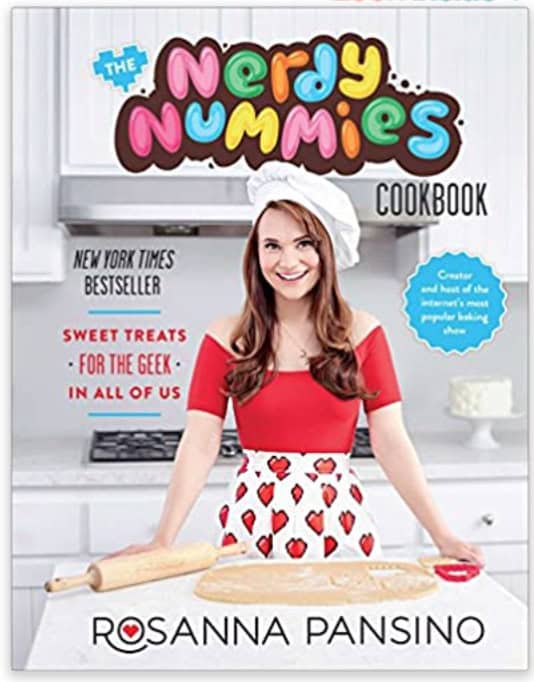 ---
Electric Scooter – I'm pretty sure this is the year we are going to pull the trigger and get one of these for kiddo. I plan to get this one based off the Amazon reviews. They are all the rage with the tweens in our neighborhood and don't seem to go too dangerously fast.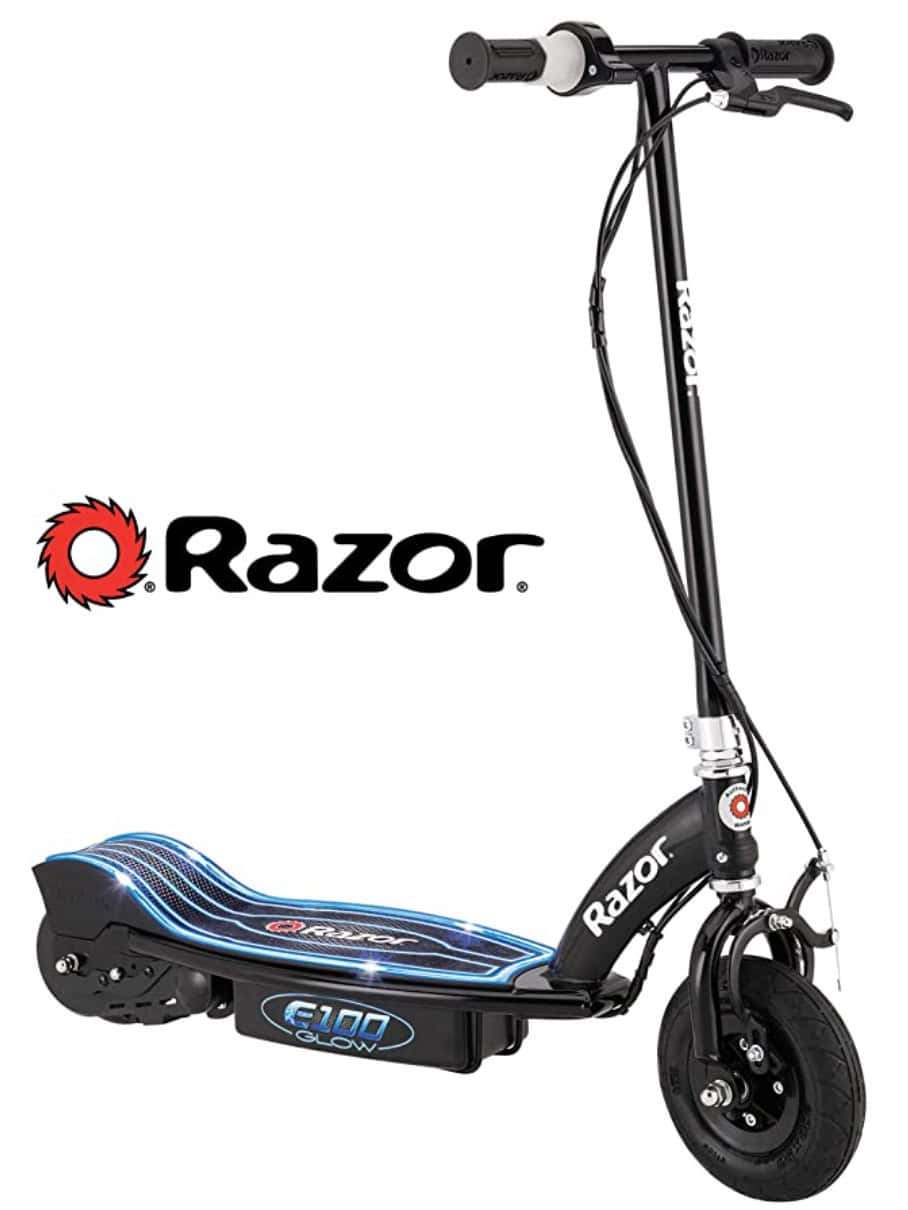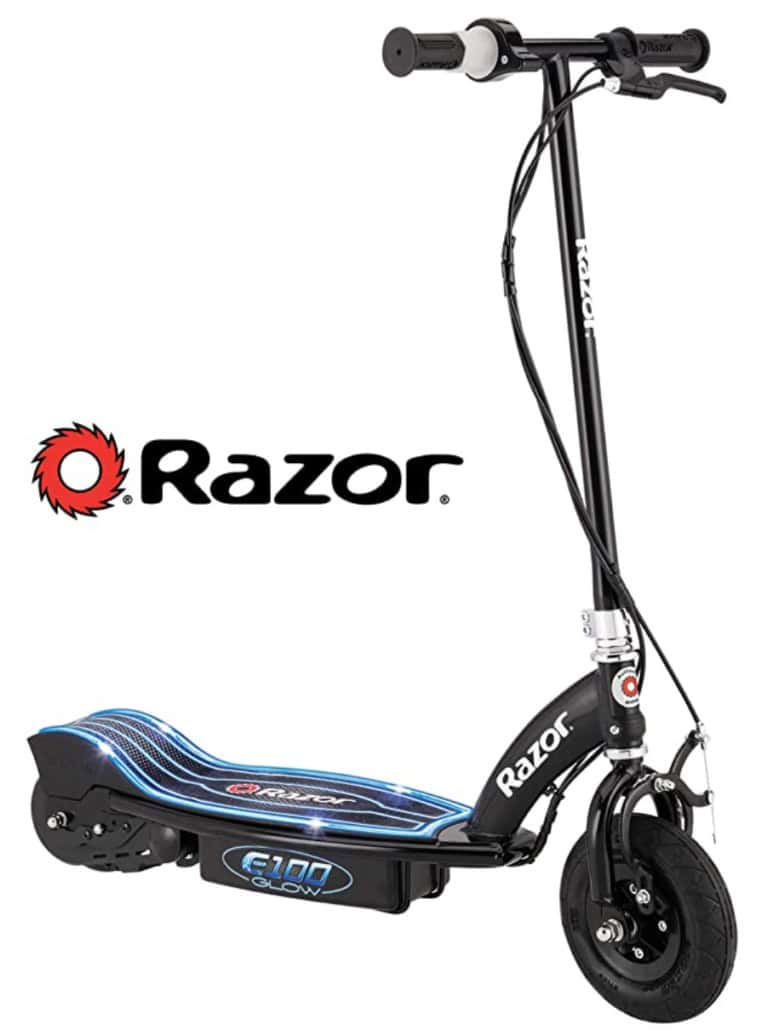 ---
Girls Bible: My daughter is in 4th grade and joined her first small group. I realized quickly that while we had plenty of Bibles in our home, she wanted one that was hers. This is a great option to start a little lady off with. There are more, age-appropriate Bibles from this list of Children's Bibles or this list of Tween and Teen Bibles. Rachel's 12-year-old daughter uses this Faithgirlz Bible the most.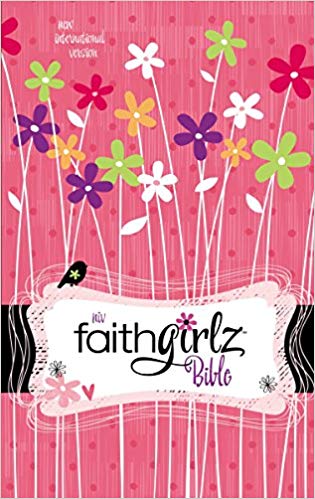 ---
Onesie PJs – I have no idea why these are such a hit, but they are. My daughter wants to wear them even in the summer. Lot's of different animal/color options too.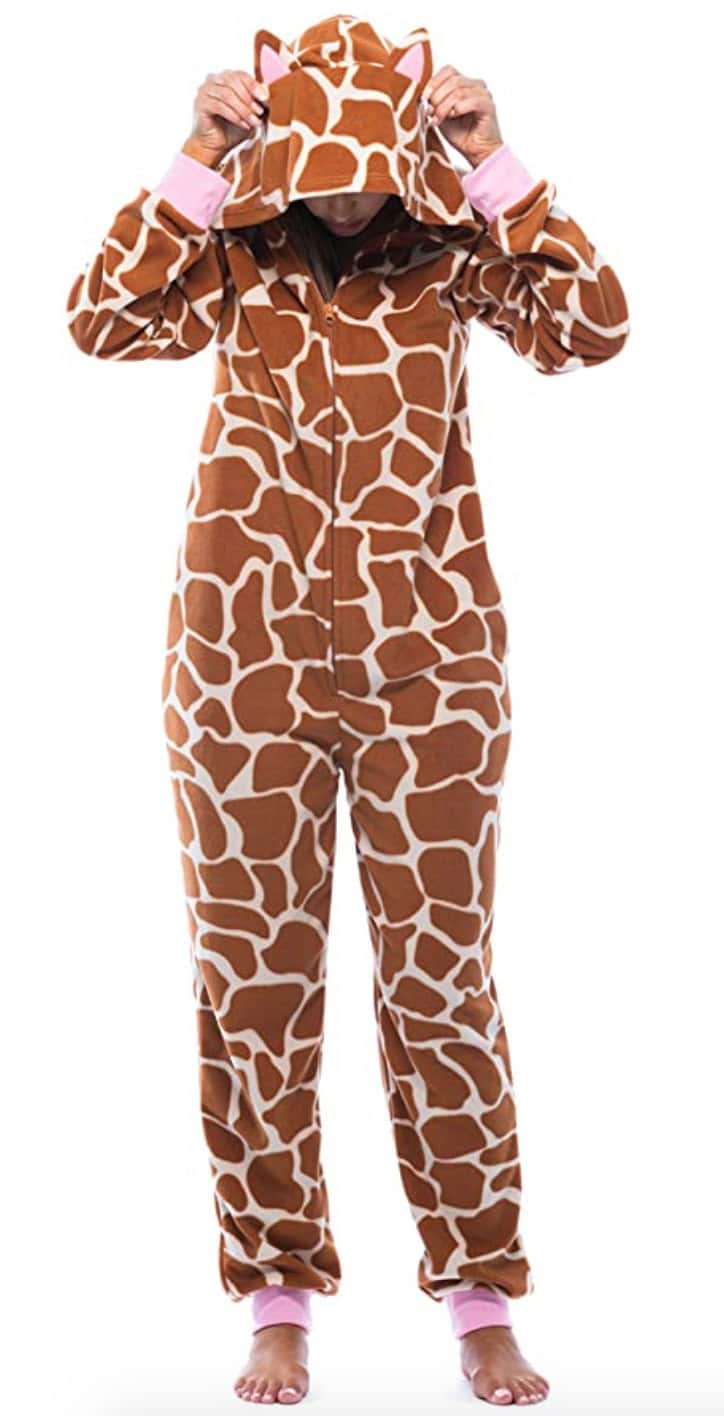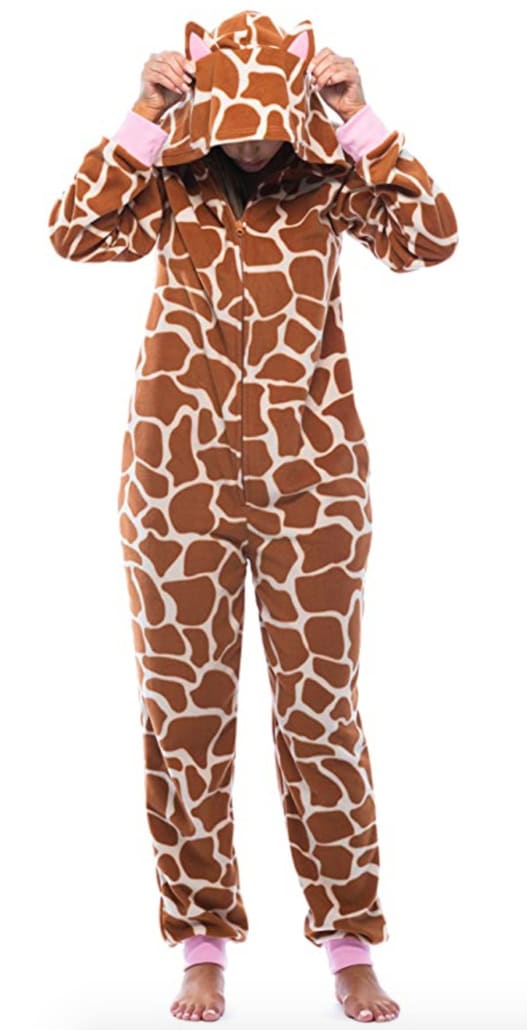 ---
Light Strings for Bedroom – These Bedroom Lights come with ON/OFF switch, getting rid of unplugging to turn the lights off. 200 mini LED bulbs and 66Ft in length, great for decorating, creating a warm, gentle, ambient glow in the room.
---
Cute Crossbody Bag – Whether it's art supplies, books, or a water bottle and snacks, your tween girl will love this adorable crossbody bag that's just her size.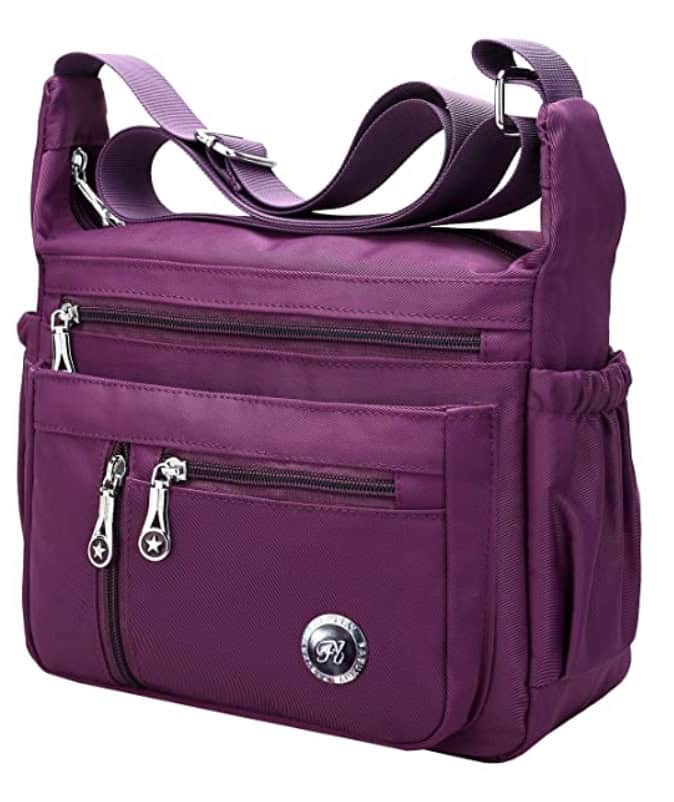 ---
Electronic Snap Circuits: Designed for young engineers ages 8+. Build over 300 experiments with 60+ parts, including photosensitive electronic organ, a Lie detector, an AM radio, and a two-finger touch lamp and much more!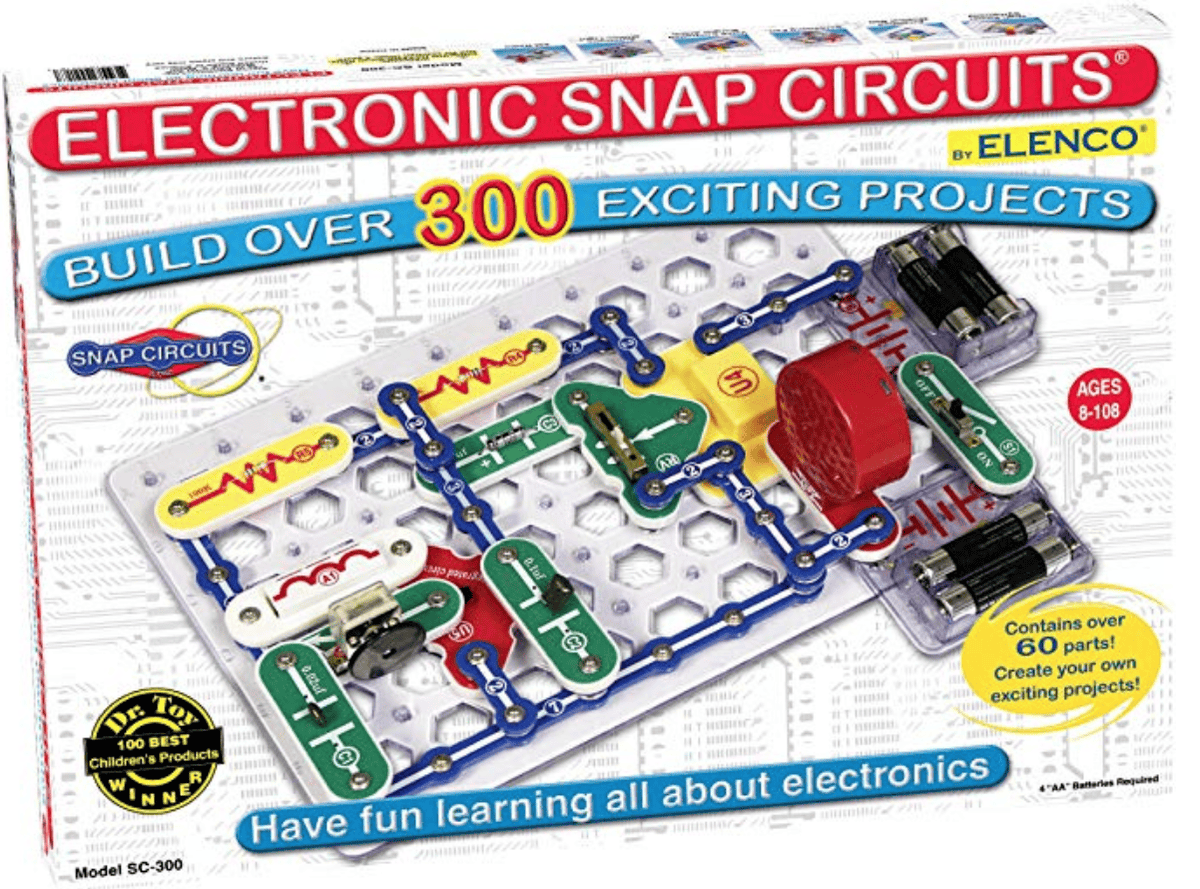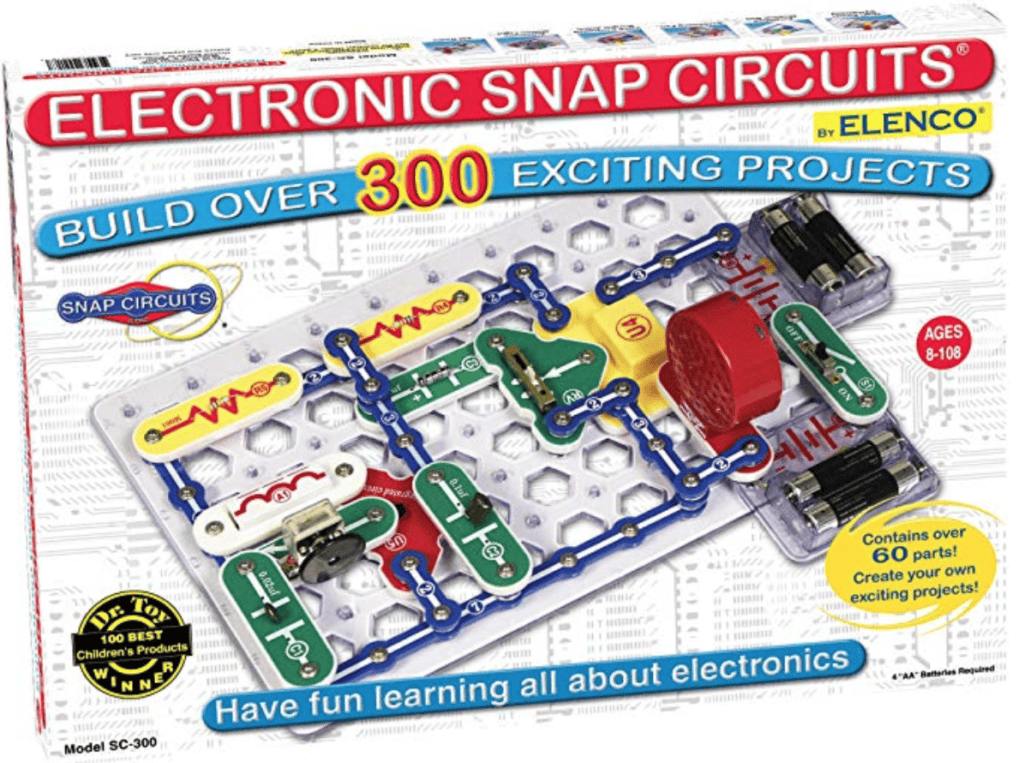 ---
Cat Crimes – Tweens around my neighborhood love this game. Cat Crimes is a super cute yet challenging logic game that can be played alone or with friends. Gets progressively harder.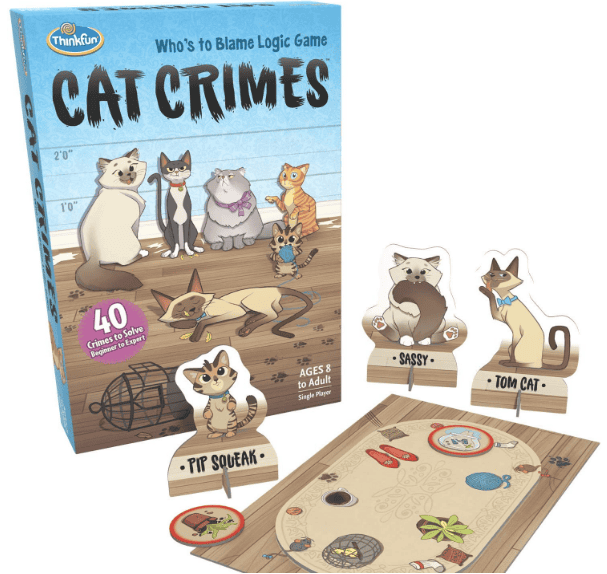 Lego Friends are still super popular with many girls in this age range.


---
Books!
Books: Here are a few great book series ideas for Tween girls. I've listed them from younger to older age-appropriateness.
Note: If you bookmark any of these ideas for later, we'd be so thankful if you came back to this page and go through our link when you are ready to purchase. We only get credit if you make a purchase through our link. We appreciate your support SO much!
https://thrivinghomeblog.com/wp-content/uploads/2021/09/7.jpg
1080
1080
Rachel Tiemeyer
https://thrivinghomeblog.com/wp-content/uploads/2019/10/thrivinglogo.png
Rachel Tiemeyer
2020-10-21 06:10:00
2021-10-08 15:43:19
Gift Guide: Tween Girls (9-12ish)