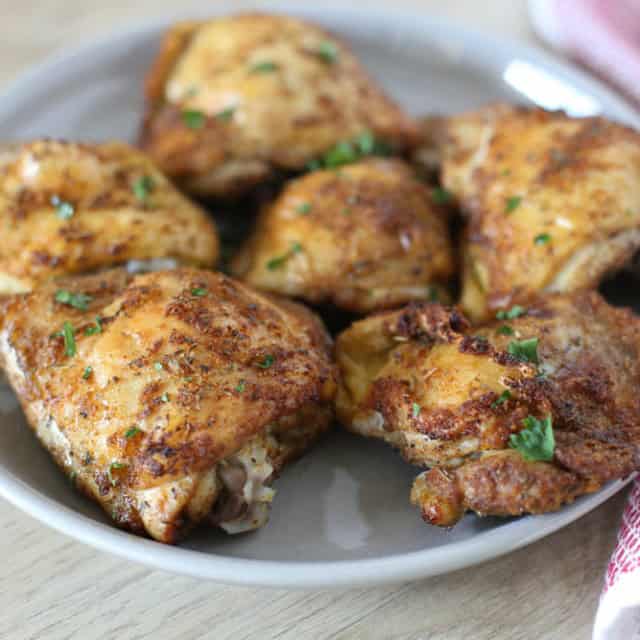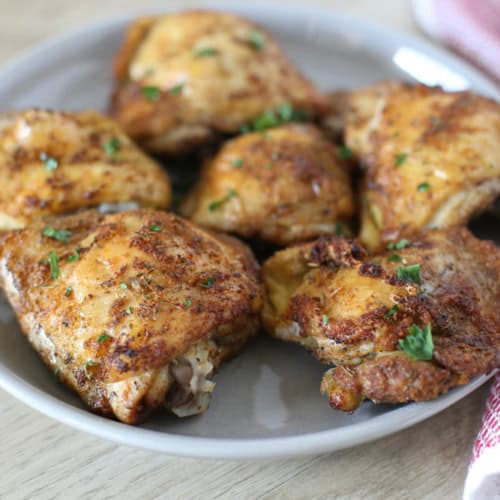 The most amazing, flavorful, oven baked chicken thighs you'll find! With just a handful of simple seasonings, these chicken thighs turn out crispy on the outside and amazingly tender and juicy on the inside. Baked chicken thighs are so easy to make, and we show you how to turn them into a make ahead freezer meal too!
https://thrivinghomeblog.com/wp-content/uploads/2021/02/Baked-Italian-Chicken-Thighs-13.jpg
667
1000
Polly Conner
https://thrivinghomeblog.com/wp-content/uploads/2019/10/thrivinglogo.png
Polly Conner
2021-02-28 11:16:52
2021-03-27 17:58:30
Italian Baked Chicken Thighs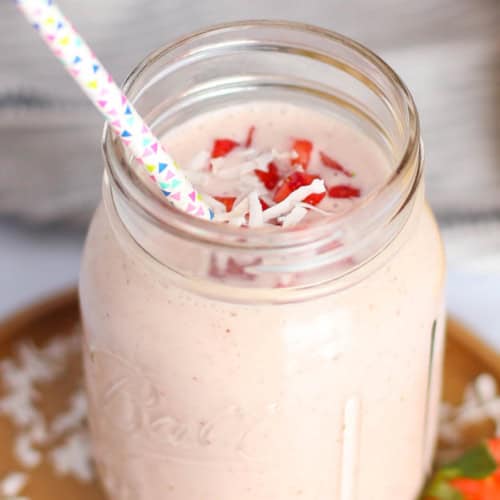 Frozen strawberries, pineapple, and banana combine with coconut milk and almonds to create the most luxurious, healthy smoothie you've ever had! We teach you how to prep ahead by making freezer smoothie packs to have on hand, too. This easy Strawberry Piña Colada fruit smoothie has party time written all over it.
https://thrivinghomeblog.com/wp-content/uploads/2019/01/Pina-Colada-web-10.jpg
1292
780
Rachel Tiemeyer
https://thrivinghomeblog.com/wp-content/uploads/2019/10/thrivinglogo.png
Rachel Tiemeyer
2019-02-11 10:00:00
2021-04-06 11:38:44
Strawberry Piña Colada Smoothie (+ Freezer Pack Instructions)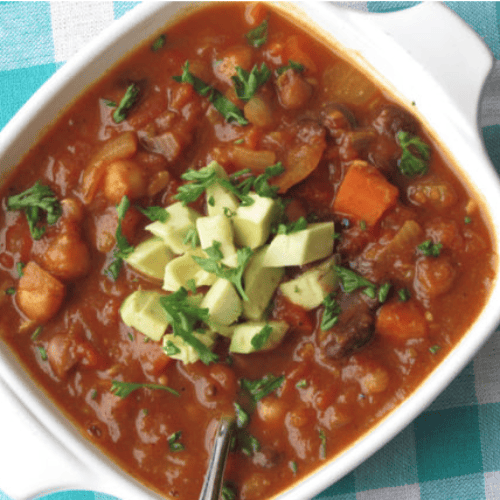 Want a super nutritious, flavorful recipe that can feed a crowd, won't break the bank, or doesn't take much time? This 20 Minute Freezable Pumpkin Chili gets the job done. It makes a HUGE amount…
https://thrivinghomeblog.com/wp-content/uploads/2015/02/Screen-Shot-2018-02-01-at-8.48.49-AM.png
428
571
Rachel Tiemeyer
https://thrivinghomeblog.com/wp-content/uploads/2019/10/thrivinglogo.png
Rachel Tiemeyer
2015-02-25 00:21:04
2021-03-25 11:32:31
20 Minute Pumpkin Chili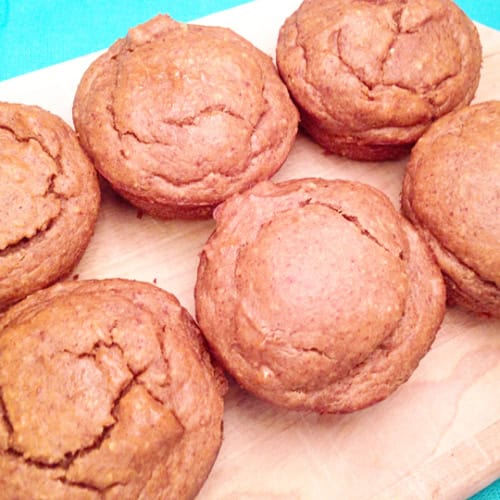 Warning: This post may introduce you to some ingredients that you don't recognize. But, let me assure you that it's worth giving these Flourless Banana Muffins a shot because they are absolutely moist…
https://thrivinghomeblog.com/wp-content/uploads/2014/09/flourless-banana-muffins.jpg
540
720
Rachel Tiemeyer
https://thrivinghomeblog.com/wp-content/uploads/2019/10/thrivinglogo.png
Rachel Tiemeyer
2014-09-23 08:00:00
2020-11-13 06:52:07
Flourless Banana Muffins (Gluten-Free Recipe) {Freezer Meal}
Looking for a quick and healthy lunch option? As moms, our lunch doesn't have to consist of leftover sandwich triangles from our kids' plates and a rogue baby carrot or two we find left in the vegetable…
https://thrivinghomeblog.com/wp-content/uploads/2014/05/IMG_4182-e1405100696577.jpg
375
500
Rachel Tiemeyer
https://thrivinghomeblog.com/wp-content/uploads/2019/10/thrivinglogo.png
Rachel Tiemeyer
2014-05-09 05:18:07
2020-11-13 06:52:32
Protein Lunch Bowl (Gluten-Free)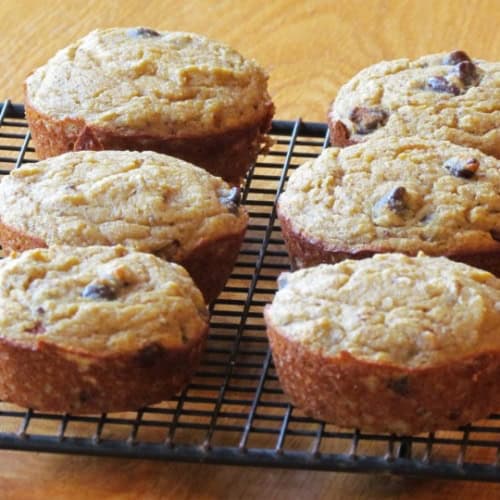 Republished and updated from September 2012 You may be wondering what the heck coconut flour is and why I would bother baking muffins with it. First off, these Coconut Flour Pumpkin Muffins are…
https://thrivinghomeblog.com/wp-content/uploads/2012/09/IMG_3779-e1396879364627.jpg
540
720
Rachel Tiemeyer
https://thrivinghomeblog.com/wp-content/uploads/2019/10/thrivinglogo.png
Rachel Tiemeyer
2014-04-10 05:44:09
2020-11-13 06:52:39
Coconut Flour Pumpkin Muffins Recipe (GF) {Freezer Meal}