The Thankful Tree: A Thanksgiving Craft and Centerpiece
This post may contain affiliate or sponsored links. Please read our disclosure policy.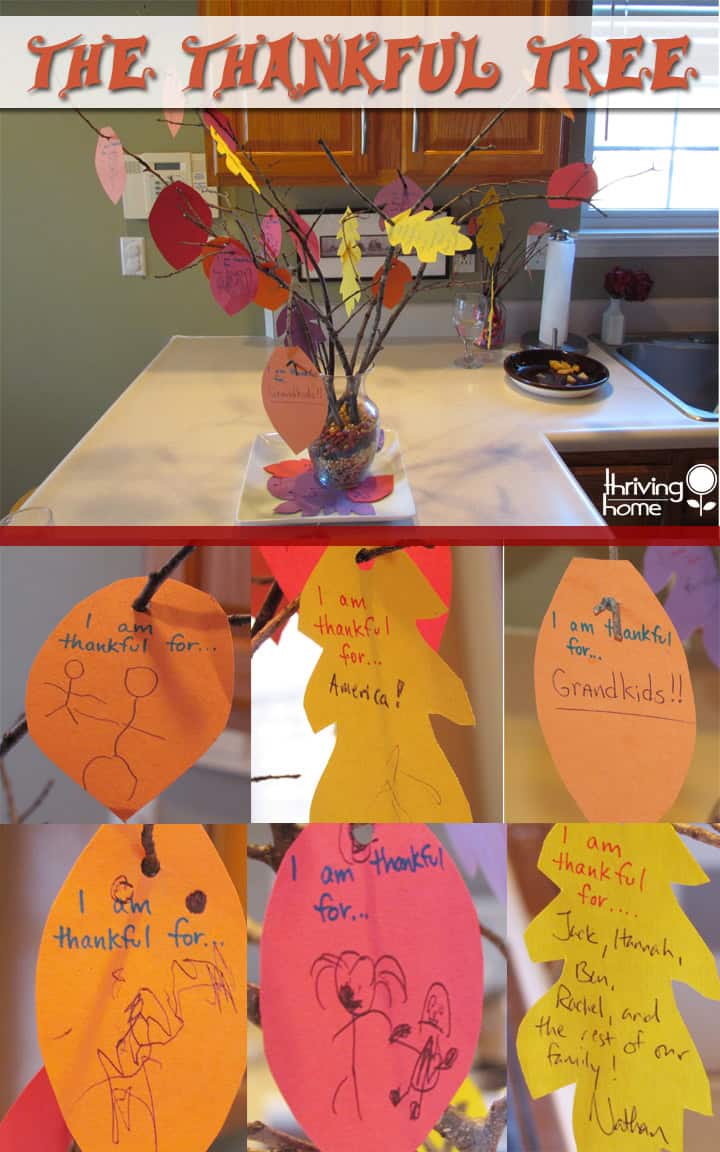 Here's a craft that I think is worth it: The Thankful Tree.
In the rush of preparing a meal, socializing, and entertaining (or restraining?) a house full of little kids, it gave our extended family (ages 2-60) just a moment to reflect on why we had gathered. It focused our thoughts, even if for a few minutes, on all that we are thankful to God for. Plus, it was a meaningful centerpiece and topic of conversation.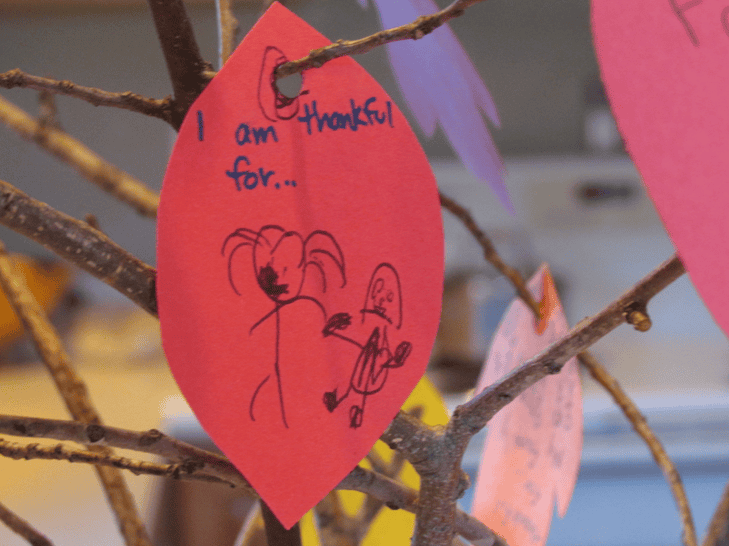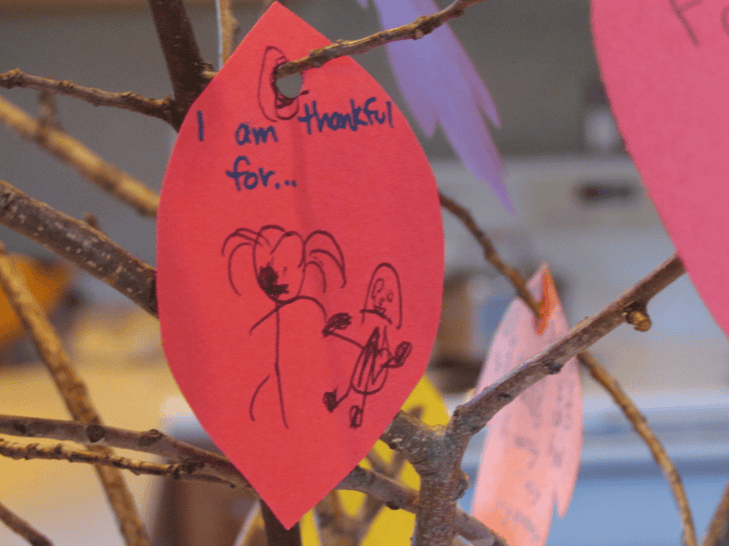 The Thankful Tree craft is pretty dang simple, as you can see:
1) I layered popcorn and beans of various colors in the bottom of the clear vase to weigh it down and create a fall feel. Then, the kids and I went to the park and collected a few branches. I cut them down to size, as needed, and made a small "bouquet" of them in a vase.
2) Next, we traced a few leaves on construction paper of fall colors and cut them out. To make it even easier for you, we created a leaf template you can use. Either print this on colored paper or use it as a template to trace for your leaves. It looks like this: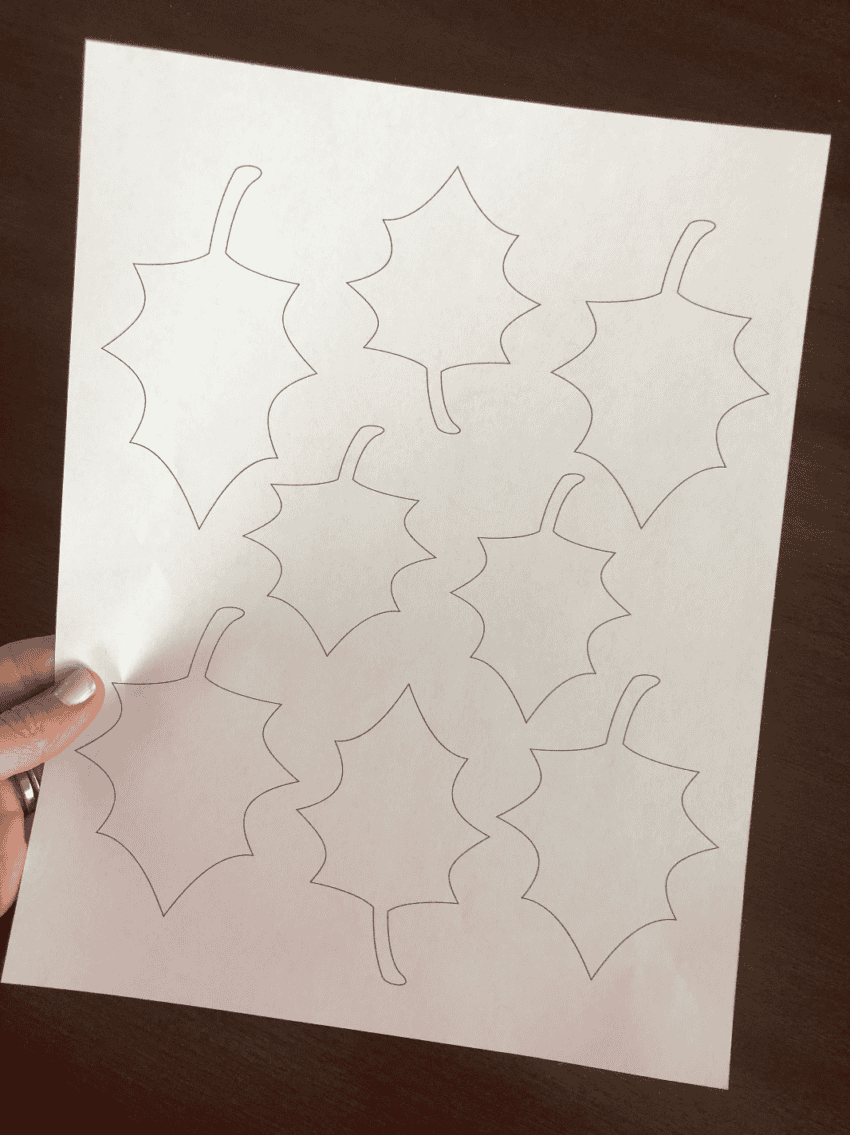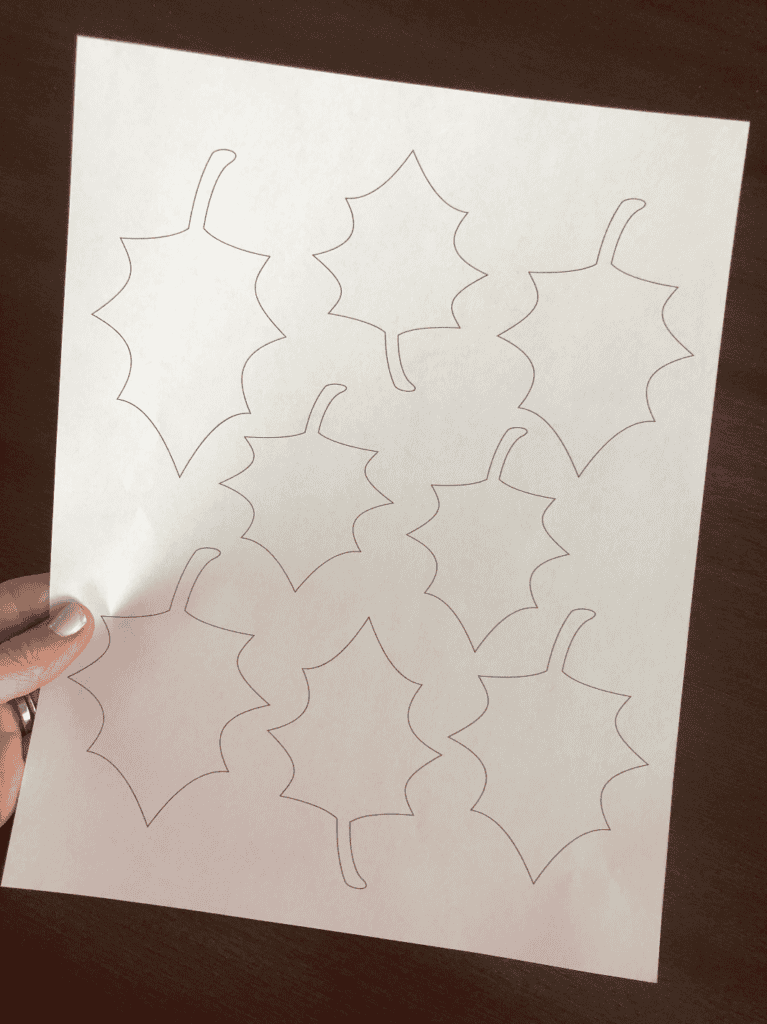 Download Your Leaves Template Here
After cutting them out, simply punch a hole and let people write on them.
3) At the Thanksgiving meal, we placed the Thankful Tree on the table surrounded by blank leaves and pens. My children had already put a few leaves on the tree as examples.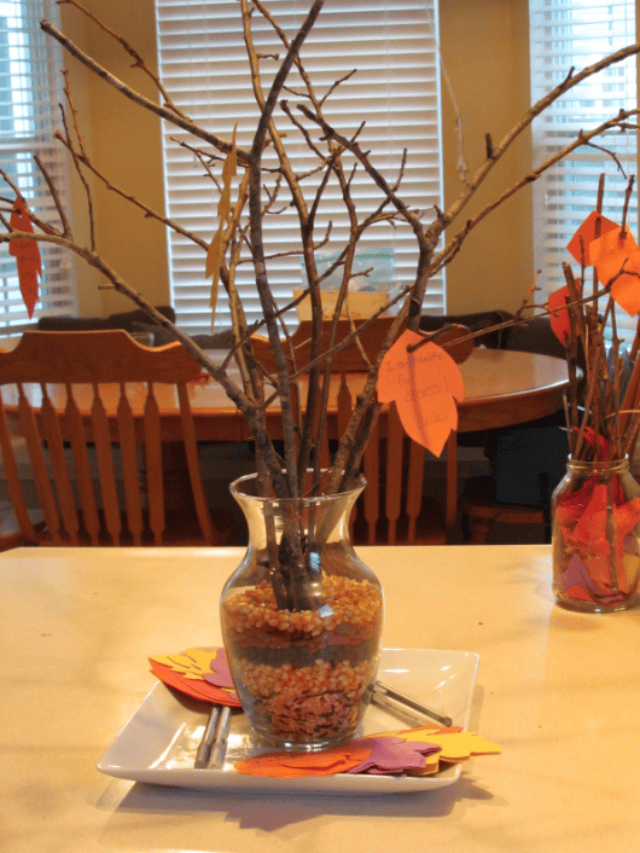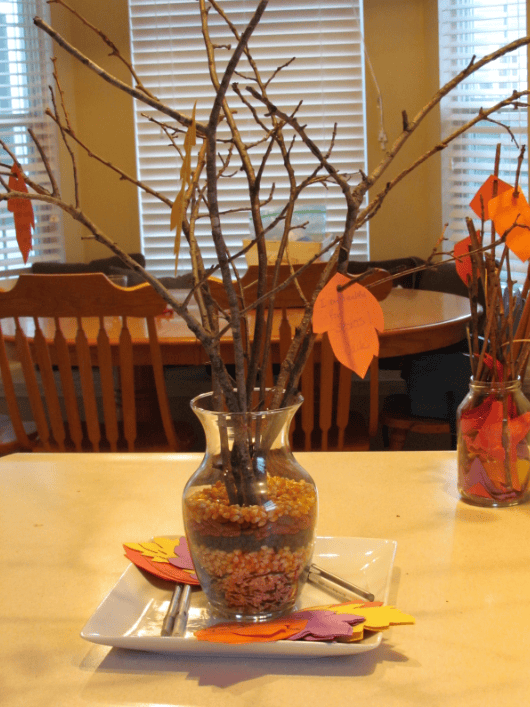 You can see what a few different family members chose to write here: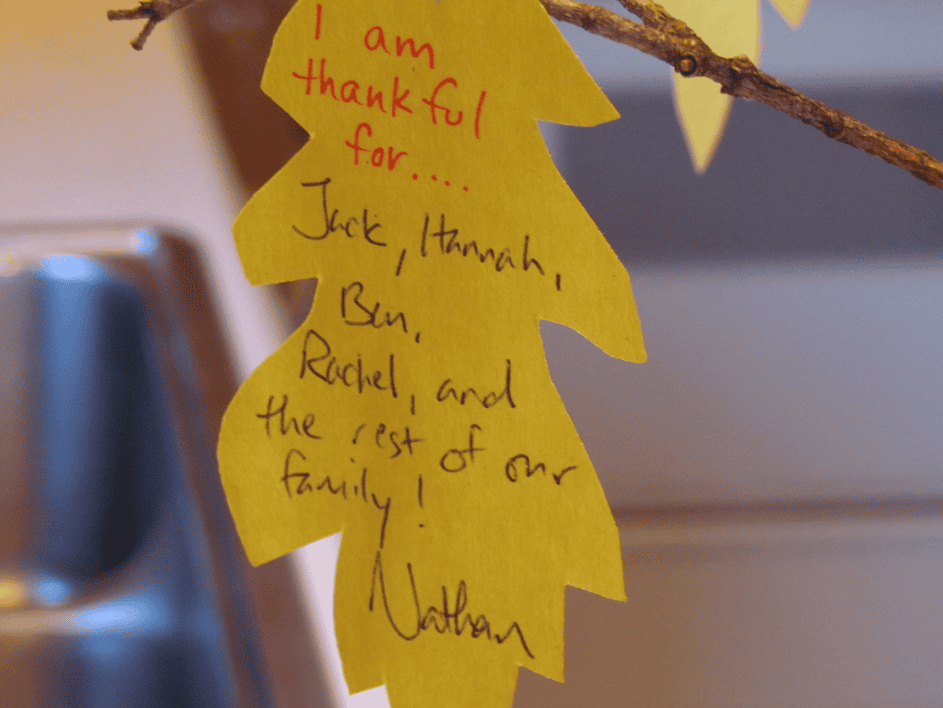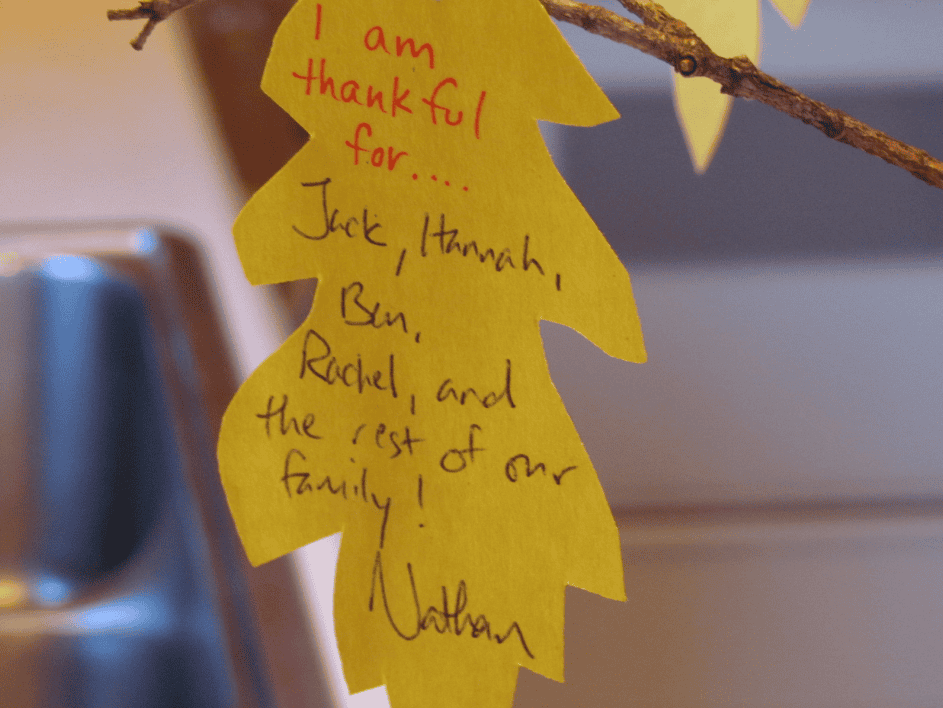 The Daddy…

The 4-year-old girl…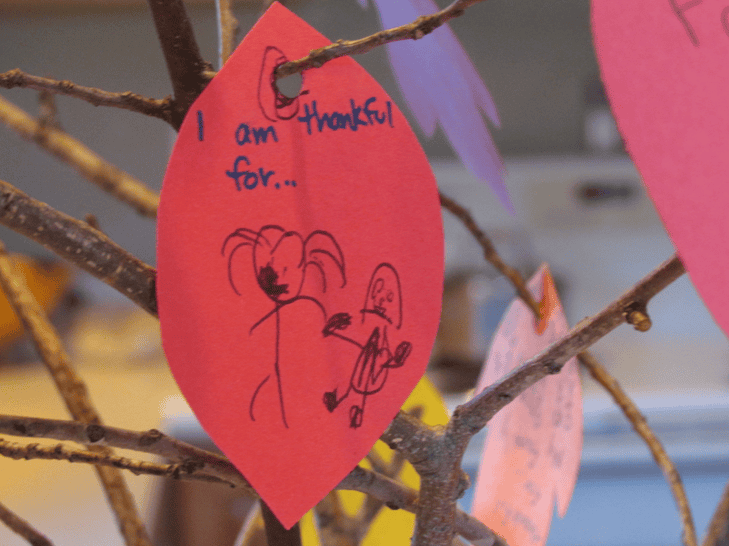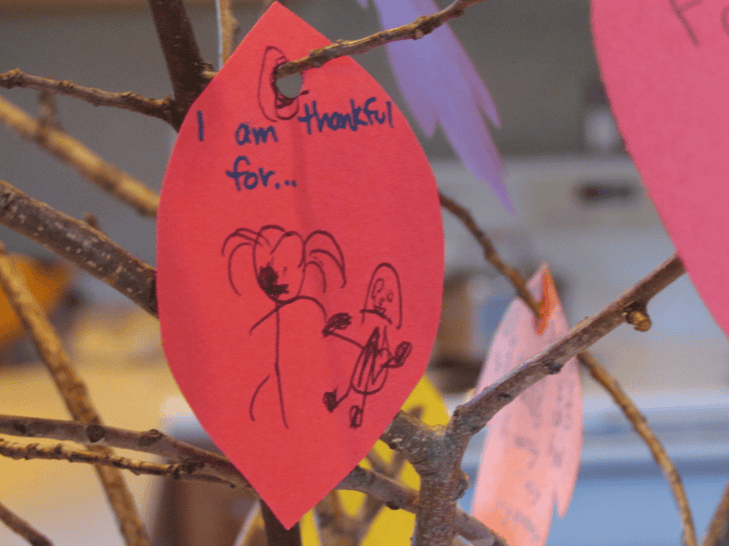 The Grandpa…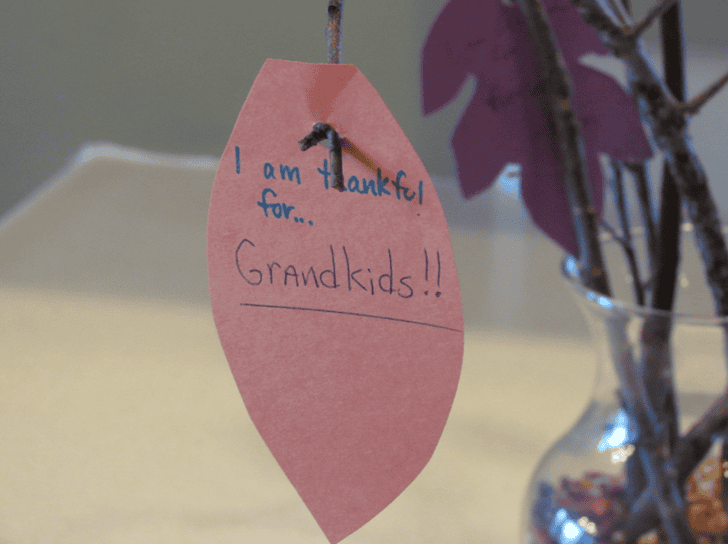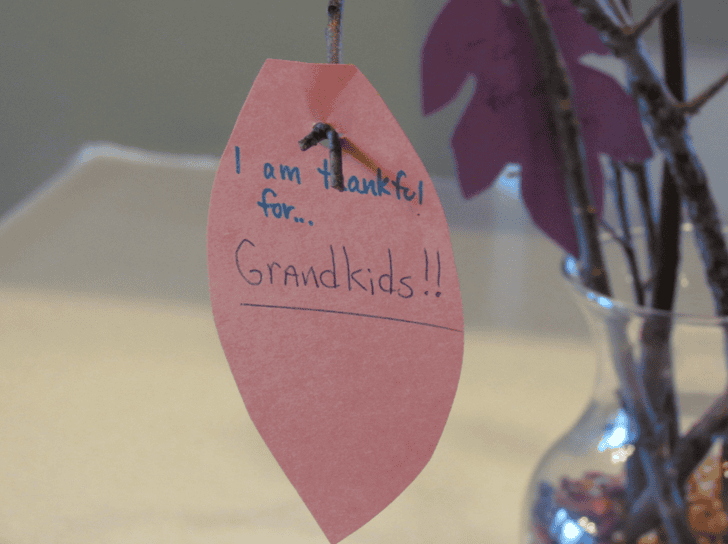 The 2-year-old boy…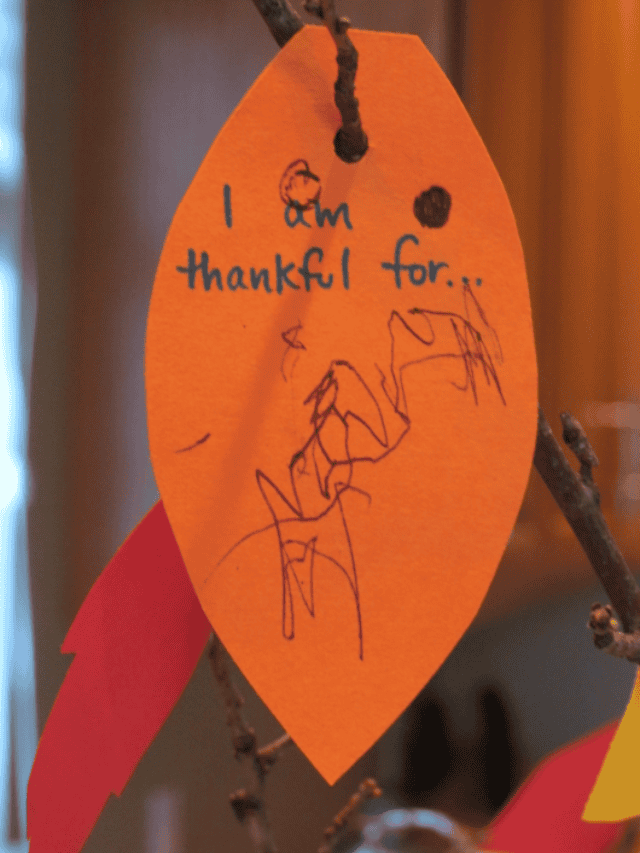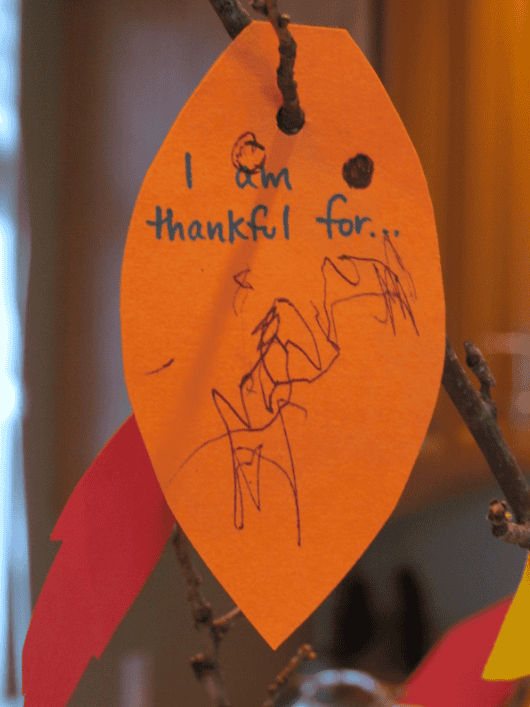 Looking for a few more Thanksgiving craft ideas for kids? Below are some ideas to use.