Truth for Trials: Printable Verse Cards
This post may contain affiliate or sponsored links. Please read our disclosure policy.
These 25 printable Bible verse cards will remind you of the hope and comfort that God offers us, especially in the midst of hardship and brokenness. Post them around your home, in the car or at work and be sustained throughout the day and night by these truths from God's Word.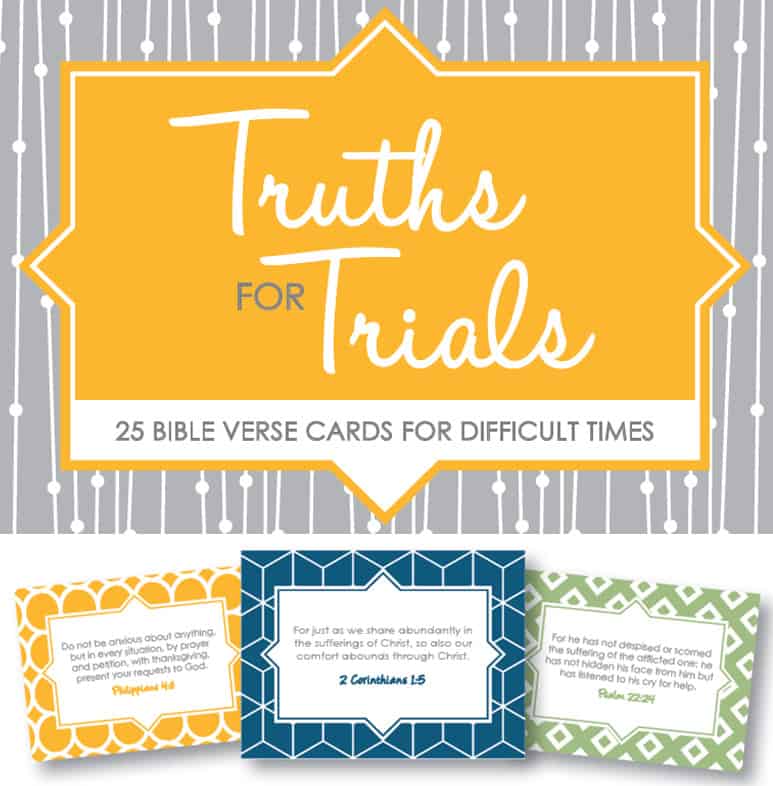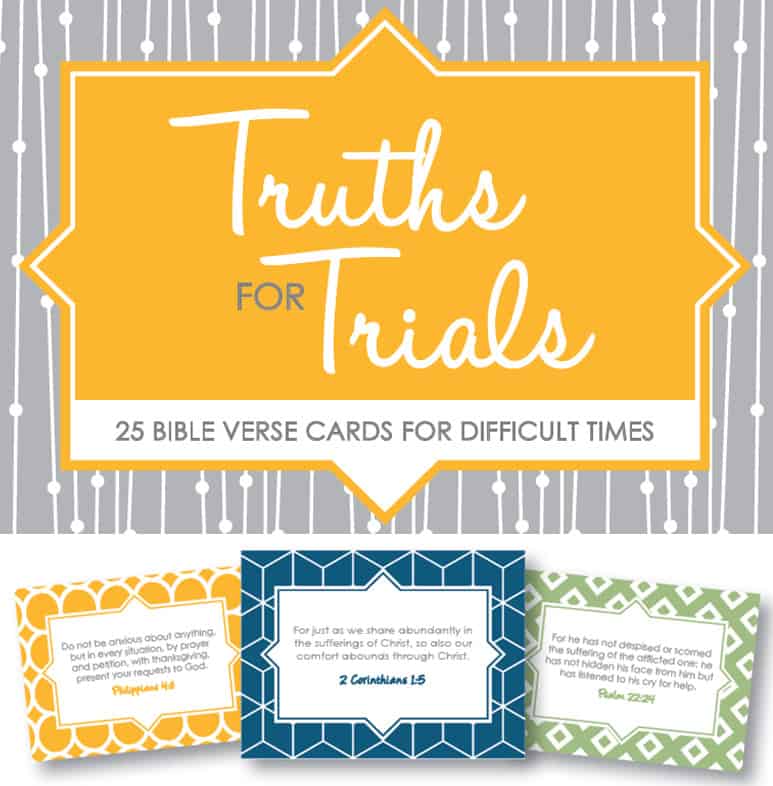 WHY WE CREATED "TRUTH FOR TRIALS" CARDS
About 7 years ago, my toddler son was so sick he couldn't sleep without waking up with blood in his diaper several times a night. He was so weak from not eating and his joints hurt so much that he reverted to crawling again. Nathan and I and our doctors had no idea what was going on. It took ongoing doctors' visits, many painful tests, experiments with medications and three months' time to finally discover he had the life-long autoimmune disease called Crohn's Disease. Watching our toddler waste away with absolutely no control over the situation was torturous for me, especially being 9 months pregnant at the time.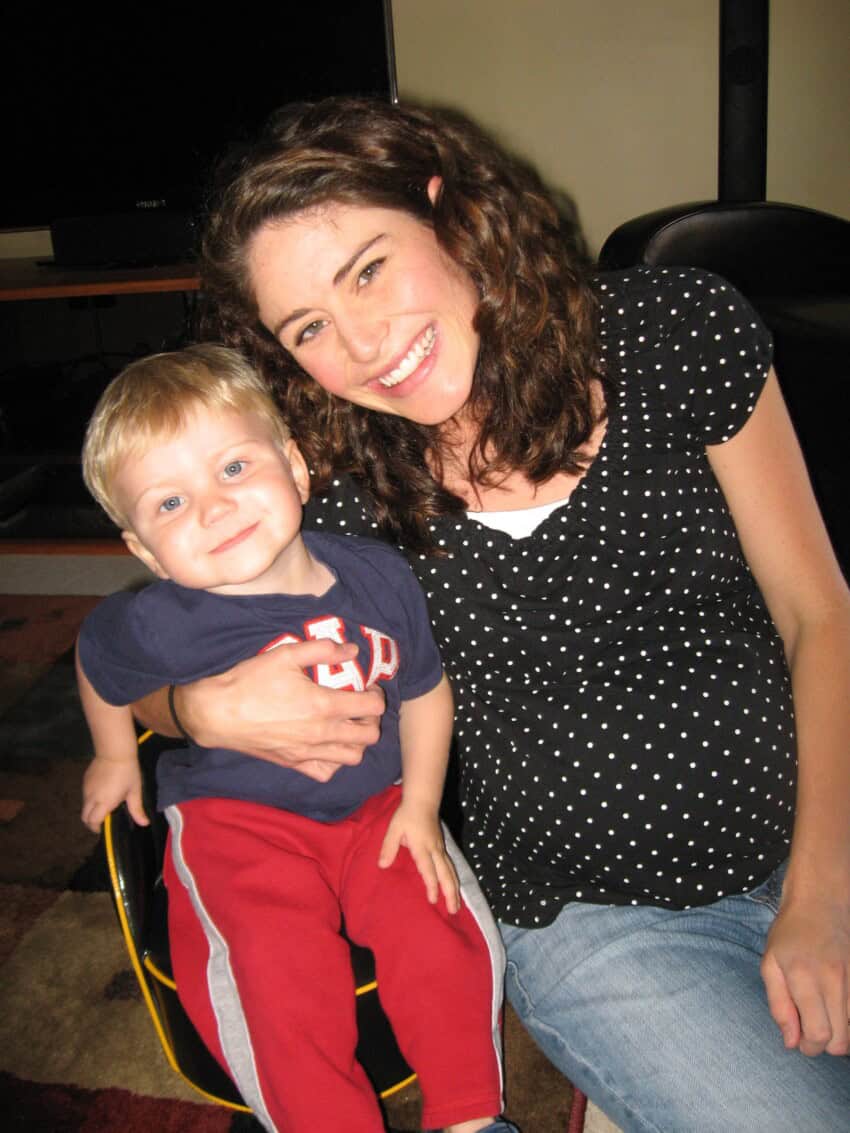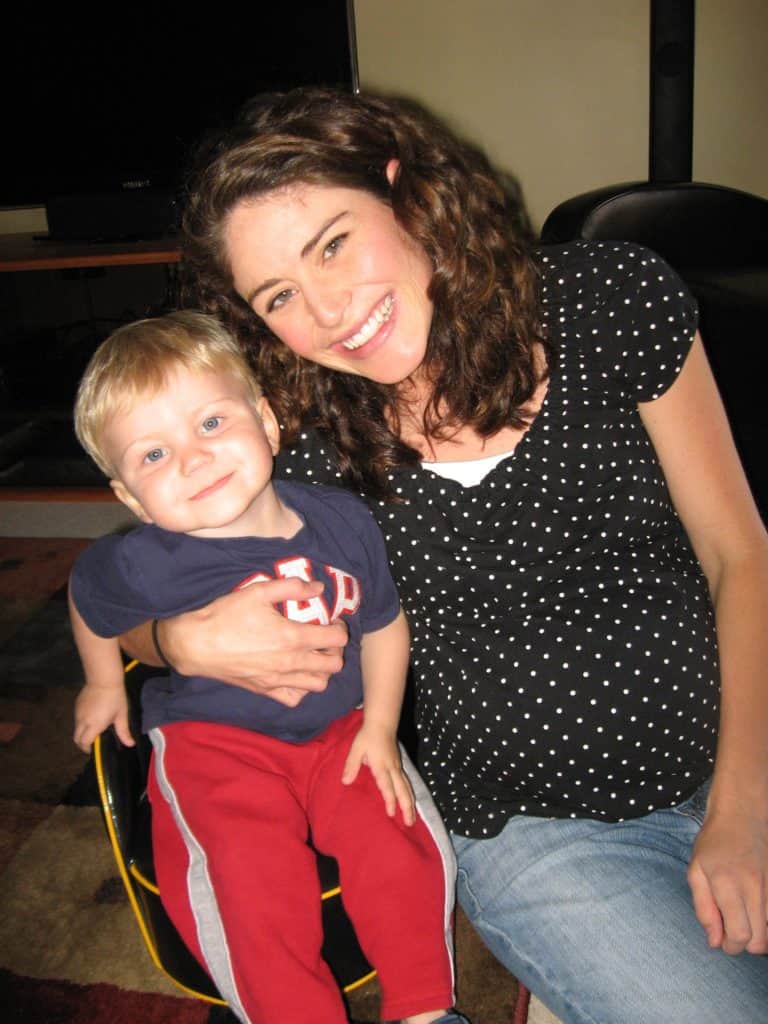 But, do you know what sustained my husband and me through that terrible time in a very tangible way ?
Friends. Friends who prayed for us, brought us meals, stayed home with my sick child so I could go to church or take a walk, and–most of all–reminded us of God's promises and hope in the midst of trials. Our friends pointed us to the only One who can truly sustain us, strengthen us and comfort us when the weight of life felt like it might break us.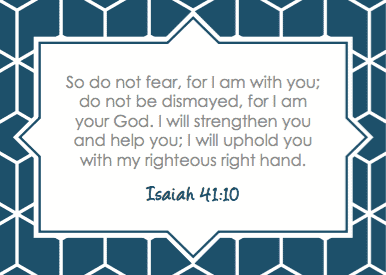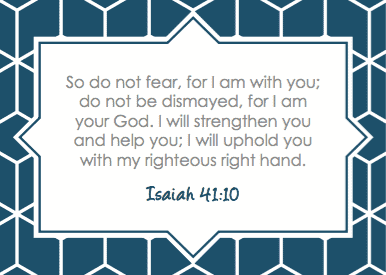 And, God met us in that awful, awful year in a way I will never forget. His mercies were new every morning. He did draw near to us as we drew near to him. He has brought good to our family's life through this trial. God has shown us again and again that he is faithful to his promises.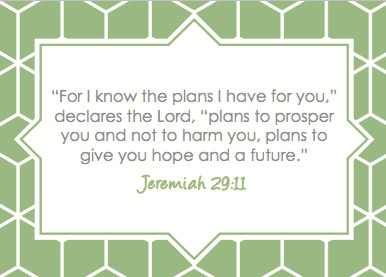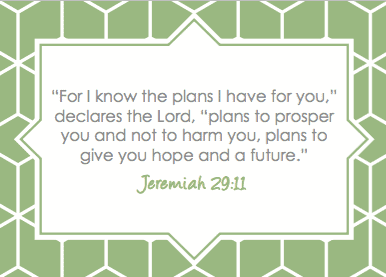 Over the years, Polly and I have found ourselves trying to encourage friends and family through difficult trials more and more. And, on the flip side, we've needed that encouragement ourselves. I guess it's just a fact of life as we get older in this broken, fallen world.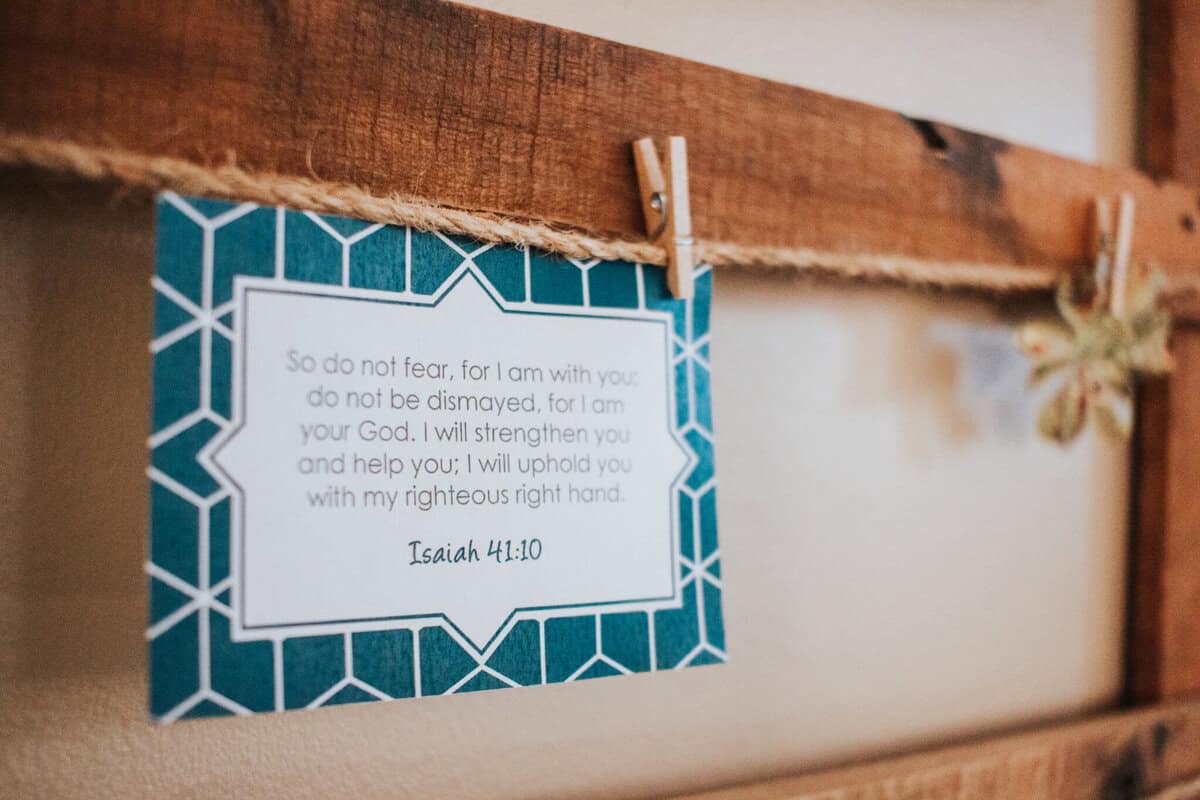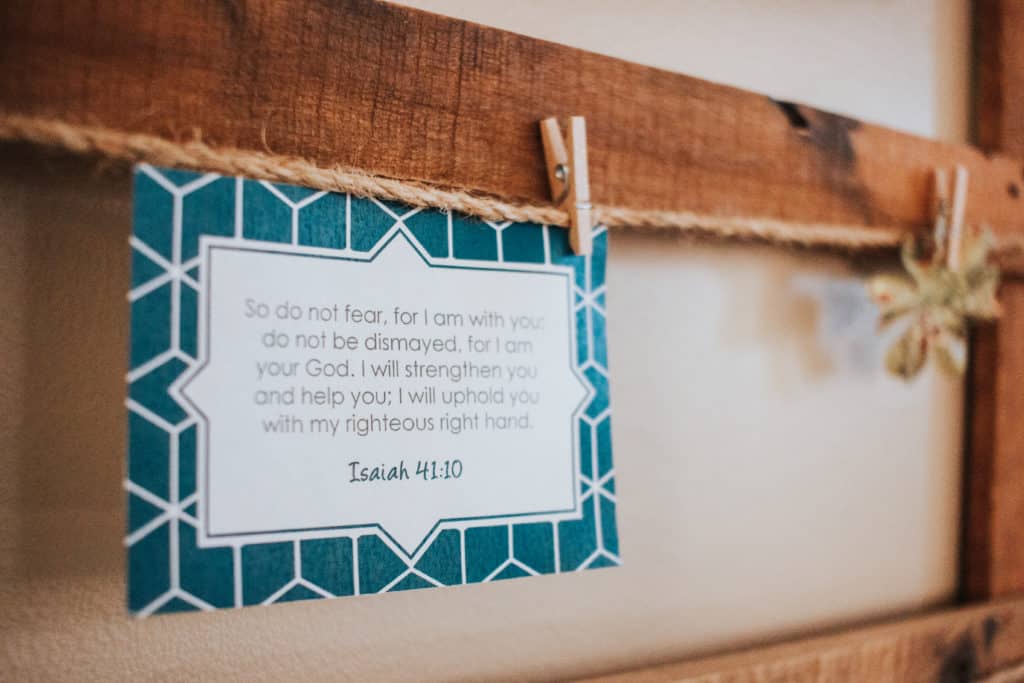 There are few ways I know better to tend to a suffering, distraught friend than by simply being there for them, serving them and pointing them to God's hope-filled promises in the Bible. All of those things in combination were balm for my soul when my son's situation was so tenuous.
HOW TO USE "TRUTH FOR TRIALS" CARDS
That's why we felt strongly that we needed to create a set of verse cards called Truth for Trials: 25 Bible Verse Cards for Difficult Times*. Our hope is that either you can use them personally or hand to someone who is suffering in some way. May these hand-picked verses from the NIV Bible bring God's perspective and hope in an accessible way when your soul perhaps needs it most.
This printable product is in our Store and ready for you to download, print, and use right away.
PERMISSIONS + GROUP DISCOUNT FOR MINISTRIES
Note to churches and ministry groups: We offer a group discount rate. Scroll to the bottom for more details and email us to ask about it.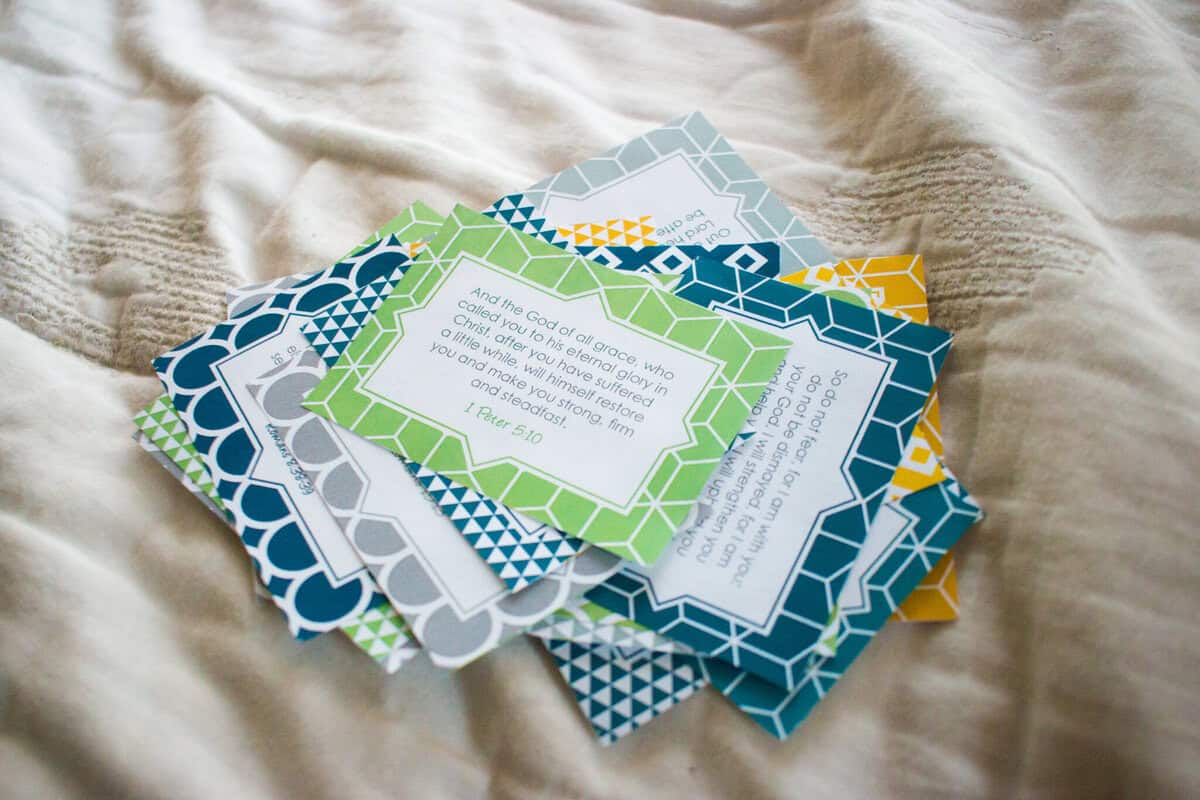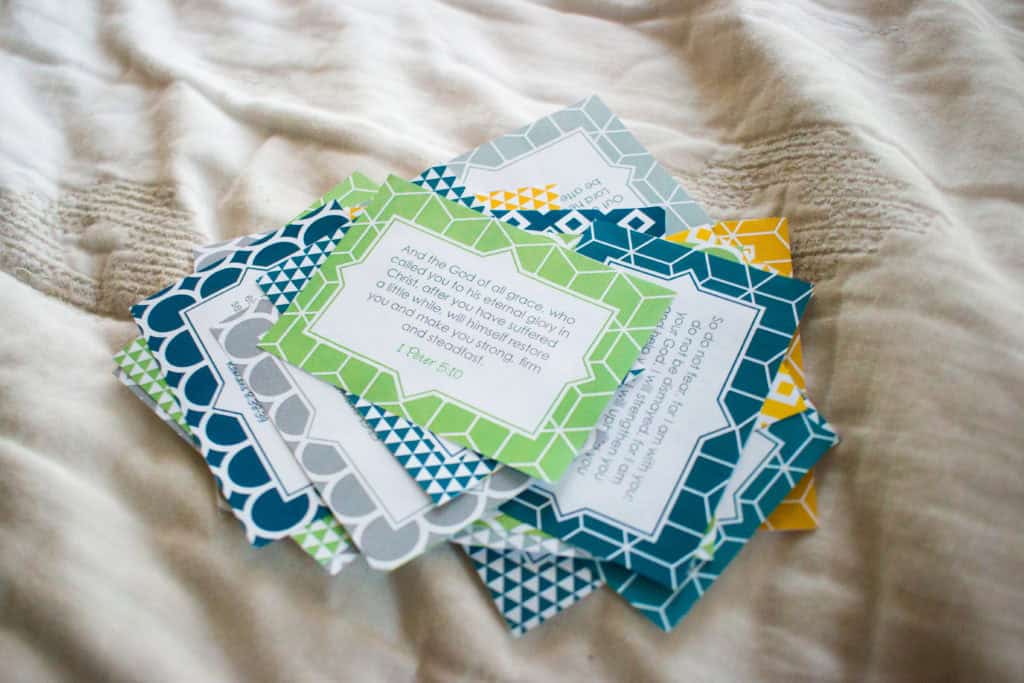 *PLEASE READ–How Permissions Work for this Printable:
We had to sign a contract with Biblica (NIV's permissions division) because of our use of the NIV verses. So these verse cards are copyrighted by law and have some limitations. So, here's what this means practically for the purchaser:
You may not pass along this PDF to anyone else, sell or receive any contributions in exchange for these cards.
You will need to purchase one set for each person you intend to distribute them to. i.e. If you want one set for yourself and another for your friend's baby shower, you need to purchase two sets.
You may print this PDF for yourself as many times you like, though. We understand that you might lose them, spill your coffee all over them, or a toddler may use them as a coloring book.
Bulk Rate or Ministry Group Rate: If you want to print more than 5, contact us and we'd be happy to give you a discount on additional sets. Ministry Group Rate: If you want to give these away in bulk in a church or ministry setting, please email us to explain your situation. We want to work out a group rate that fits your budget to help you get these verse cards to those who need them.