Valentine's Day Gift Guide (Affordable Ideas for Every Age)
Updated: 1/22/21
Valentine's Day gifts are more personal than any other holiday. In this Valentine's Day Gift Guide, we have handpicked ideas for almost every age. Be sure to make it personal using our suggestions below!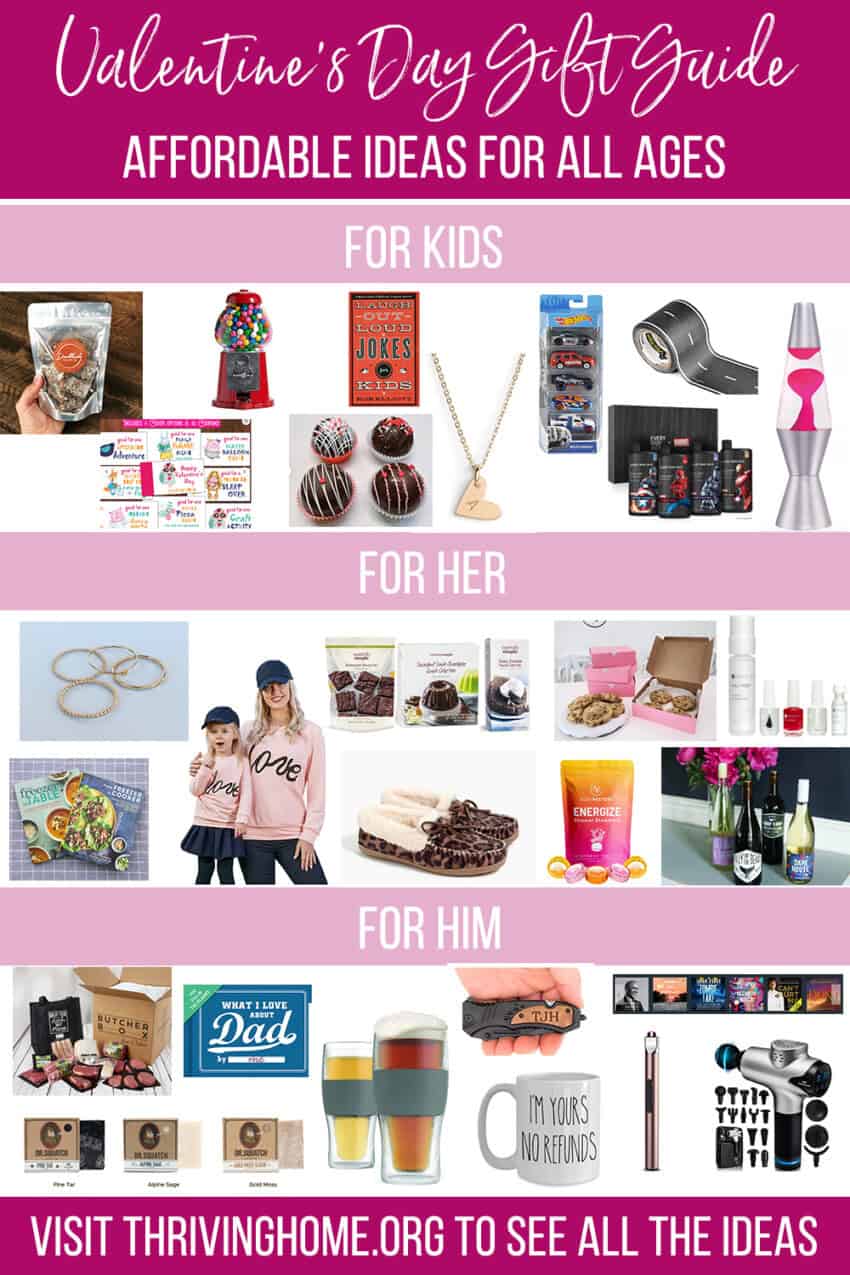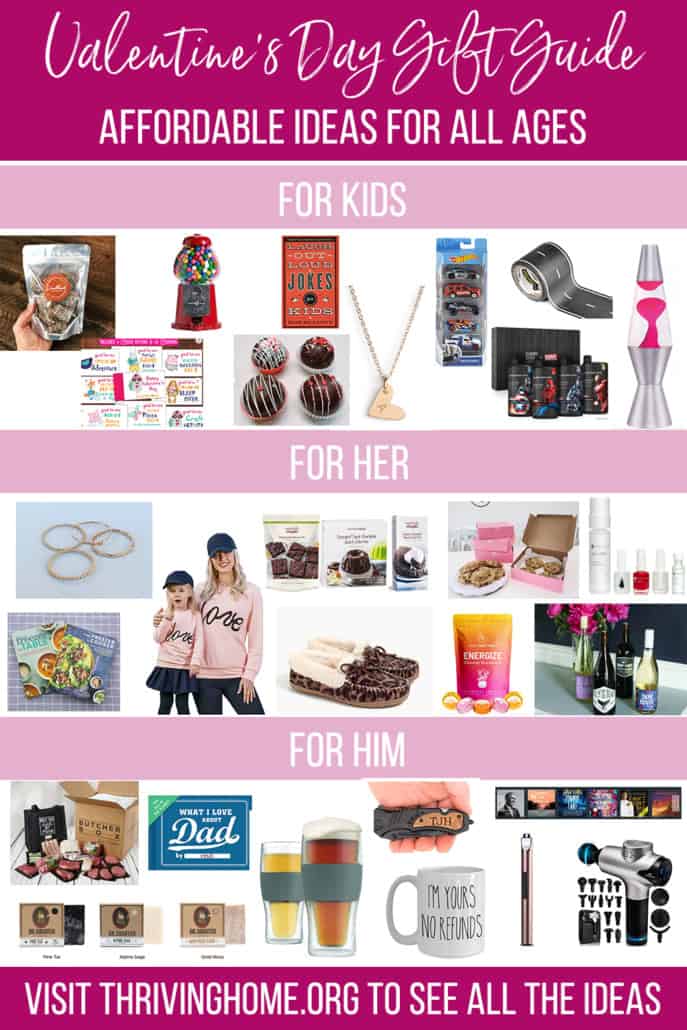 Ways to Make Valentine's Day Feel Special
Before you start adding things to your cart, ask yourself how your kid/spouse/significant other feels most loved. Is it quality time? Is it acts of service? Is it words of encouragement? Try to pair any gift you buy with a bit of a personal touch. Here are some ideas:
Hopefully this helps get the wheels turning!
Note: We are a participant in the Amazon Services LLC Associates Program, an affiliate advertising program designed to provide a means for us to earn fees by linking to Amazon.com and affiliated sites. Read our full disclosure policy here. Many links below are sponsored or affiliate links.
Valentine's Day Gifts for Kids
What a fun, unique gift this would be for kids or any person you love! You could support this small business and mail it to anyone as a special surprise.
Doubleside Toffee Company is an online candy company that makes the best chocolate-covered almond toffee, toffee popcorn, and savory almonds. They handcraft these gourmet, gluten-free treats that taste good and do good through donations to local, faith-based non-profits. Their goal is to make a difference in other's lives and the community around us. They support Young Life, a youth ministry, and For Her, an organization supporting sexually exploited women in San Antonio, TX.
The toffee is double-coated with a blend of dark and milk chocolate that perfectly compliments the toffee and satisfies all chocolate lovers. It also has the perfect crunch- it's not too hard to bite into and never chewy. Fresh toffee is best eaten straight from the freezer and stays fresh for several months!
Order now and see why everyone says this is the best toffee ever! Use code TH2021 for 10% off your purchase now through 2/10/21.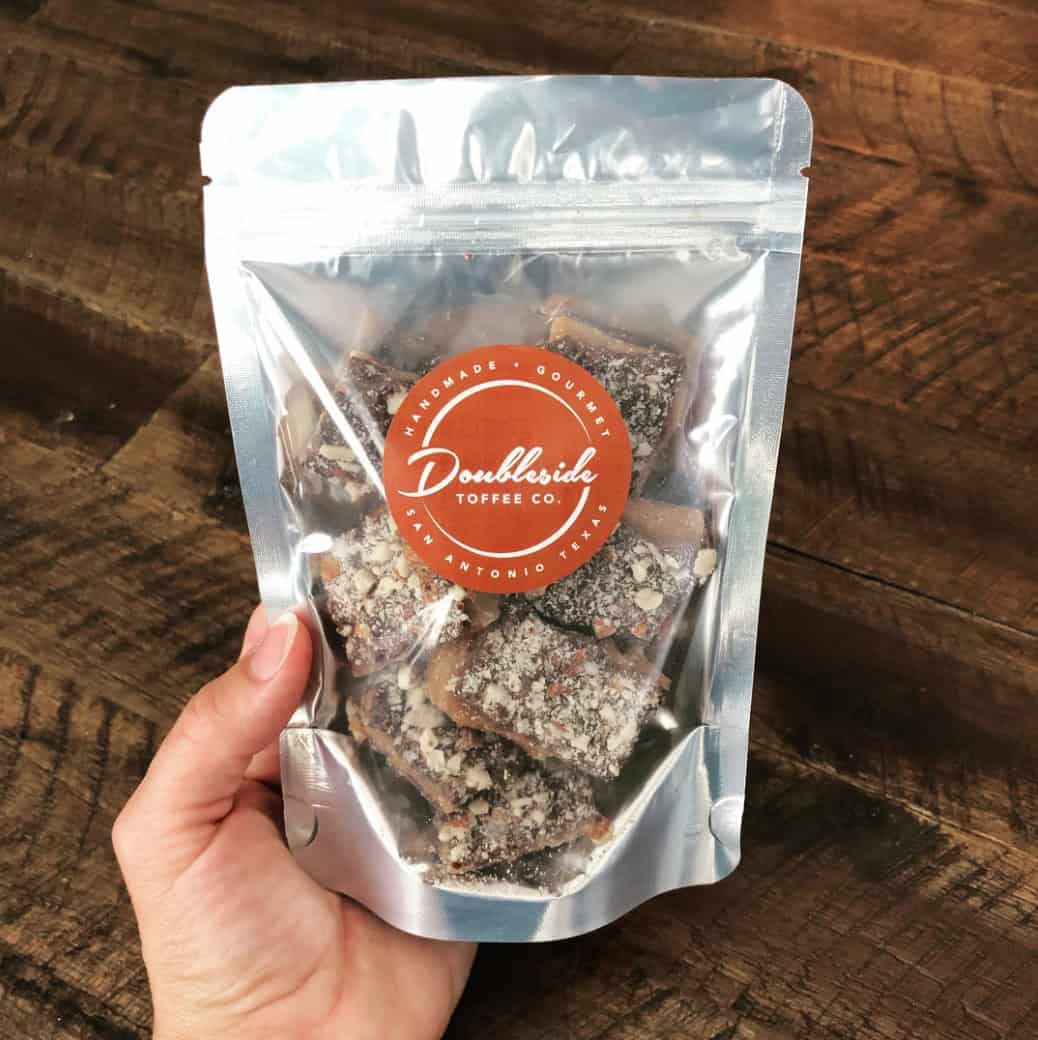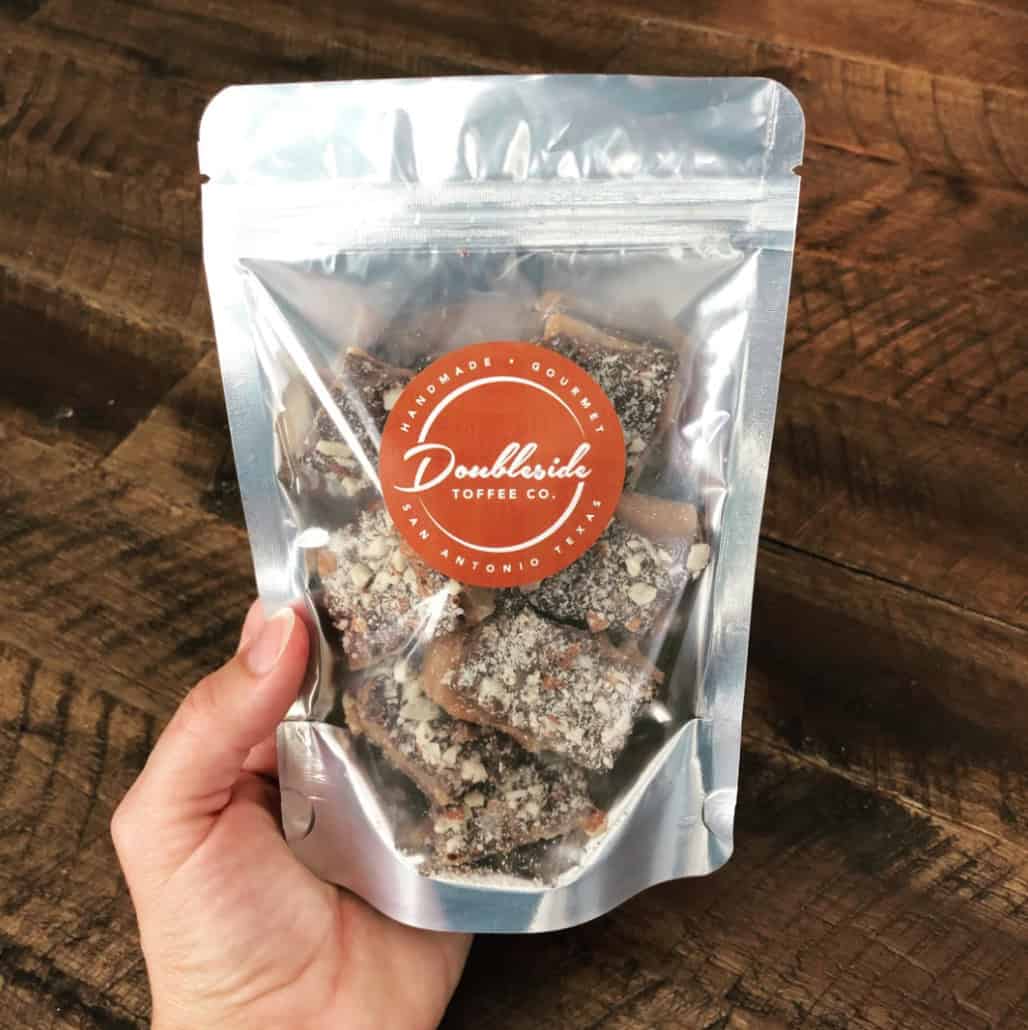 ---
Kids love joke books! I'd probably keep it in the car for some road trip entertainment. It's got over 8k reviews!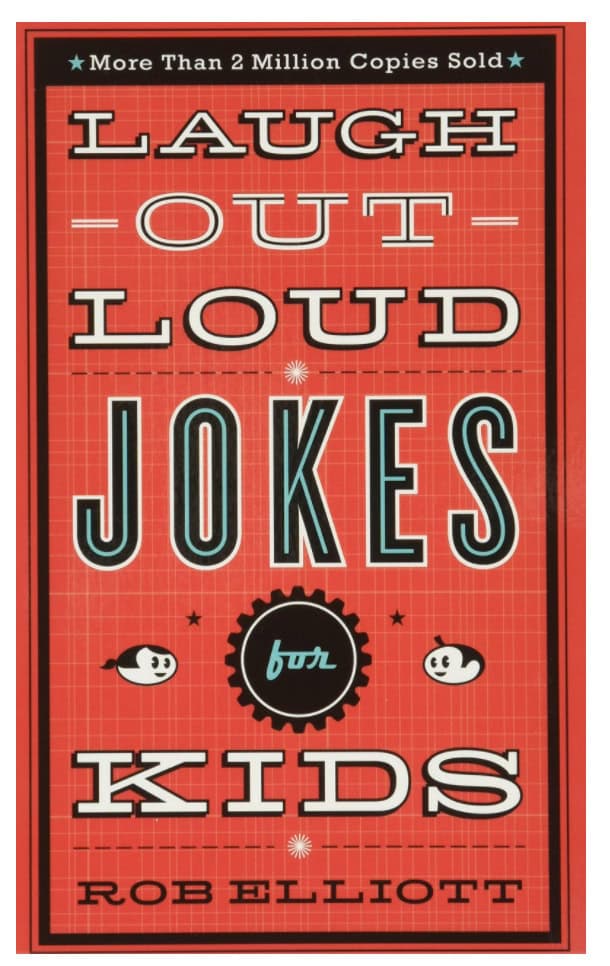 ---
You'll be giving thoughtful and fun gifts of "relational time" with these adorable printables! You can remove any that won't work for your family/lifestyle.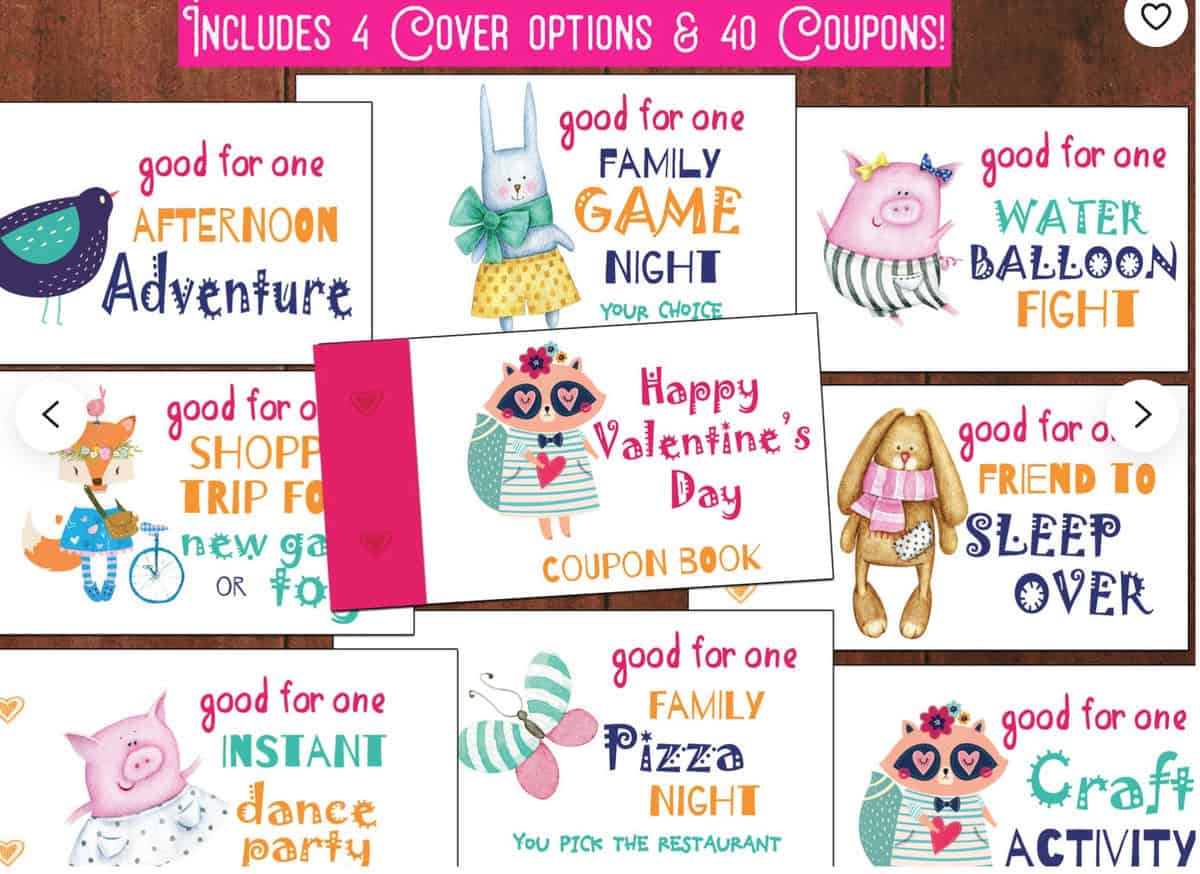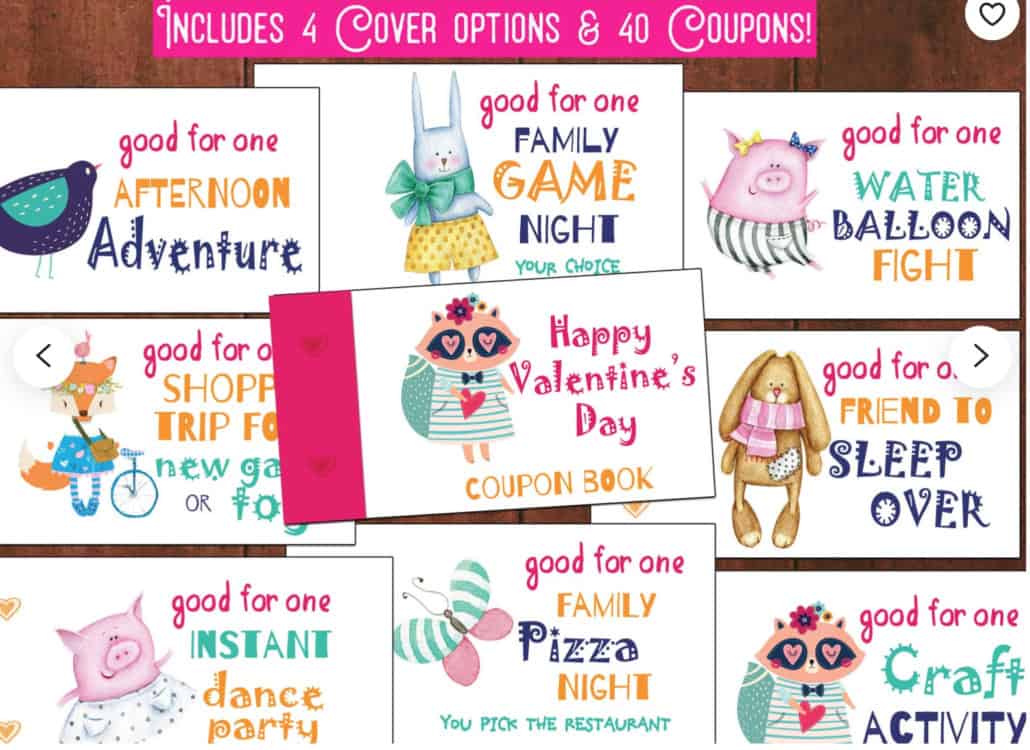 ---
A fun idea any kid would love! I had one of these as a kid and love it!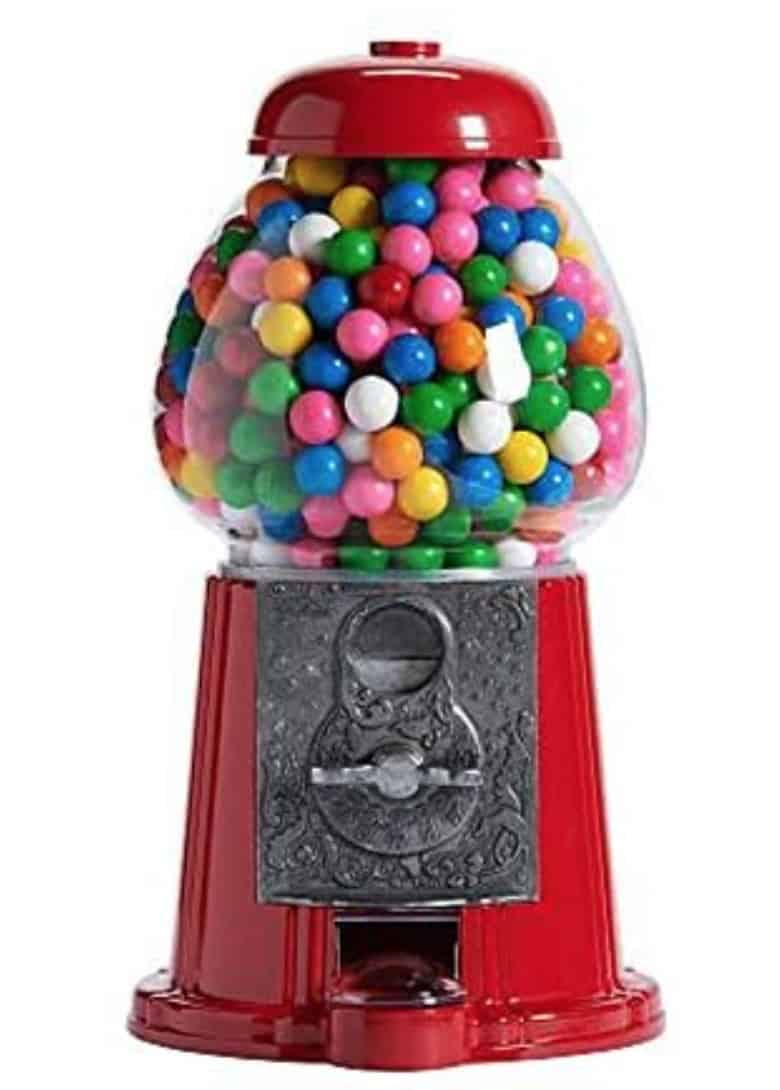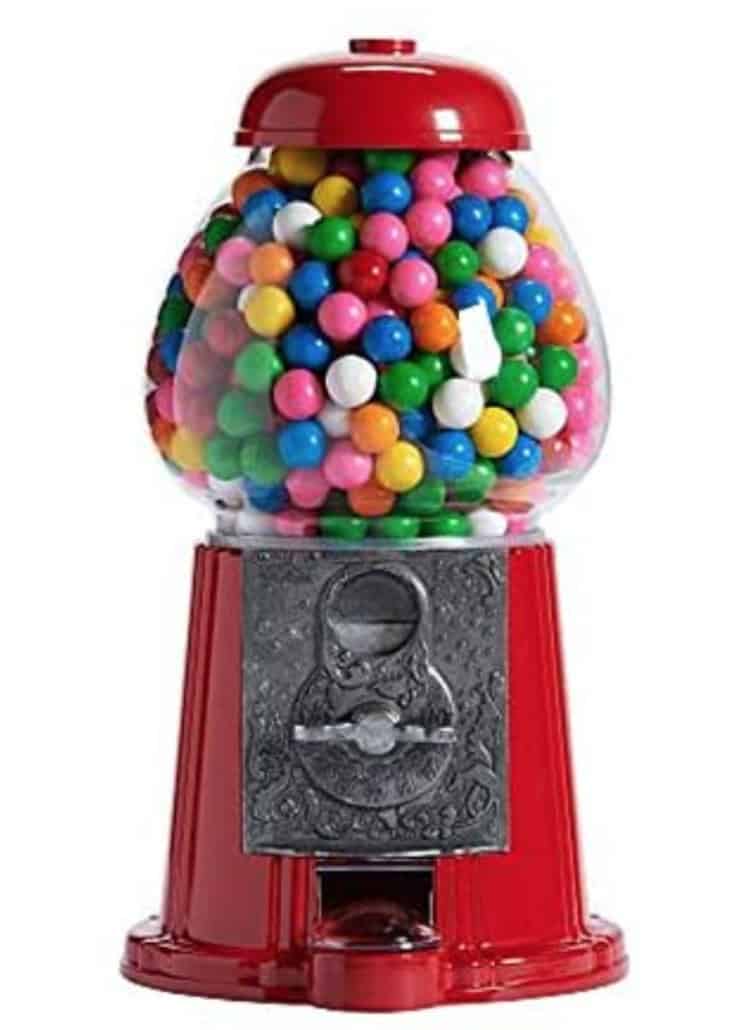 ---
Responsibly made with clean ingredients. Who knows, maybe my young boys would actually use soap if their favorite super hero is on it! (Rachel's teen son uses their deodorant.)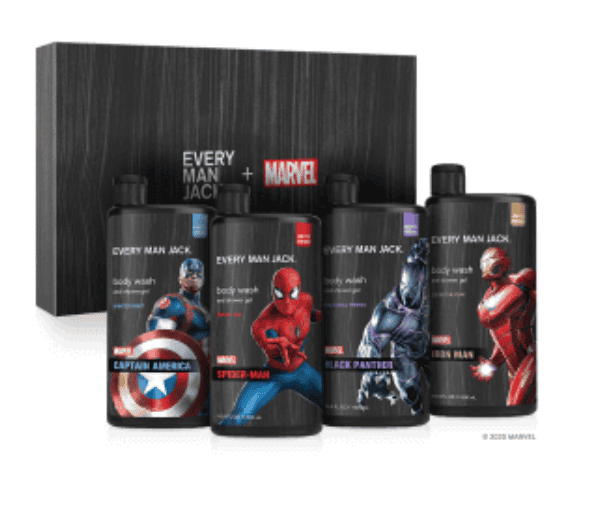 ---
A unique gift for little boys! This "road" tape can be rolled out and stuck anywhere. It is only a one-time use thing but it's pretty cheap!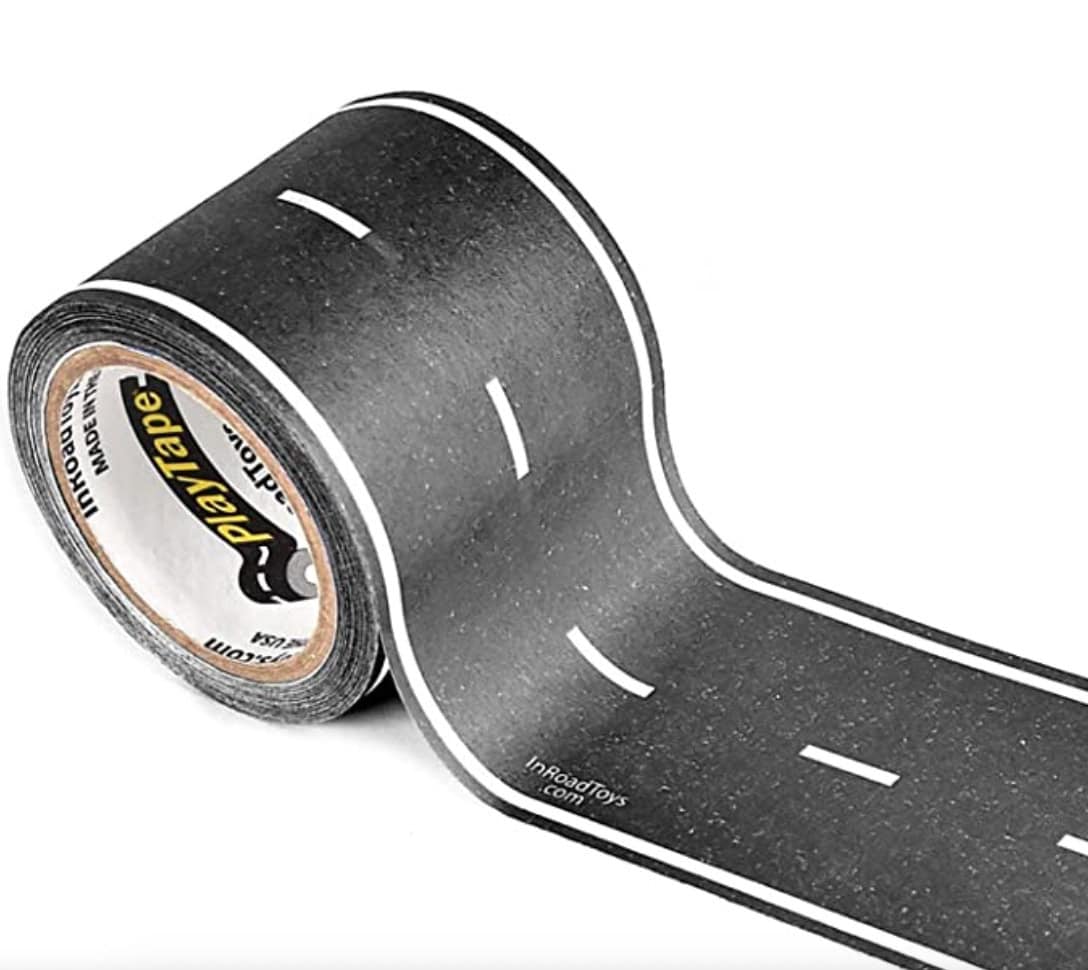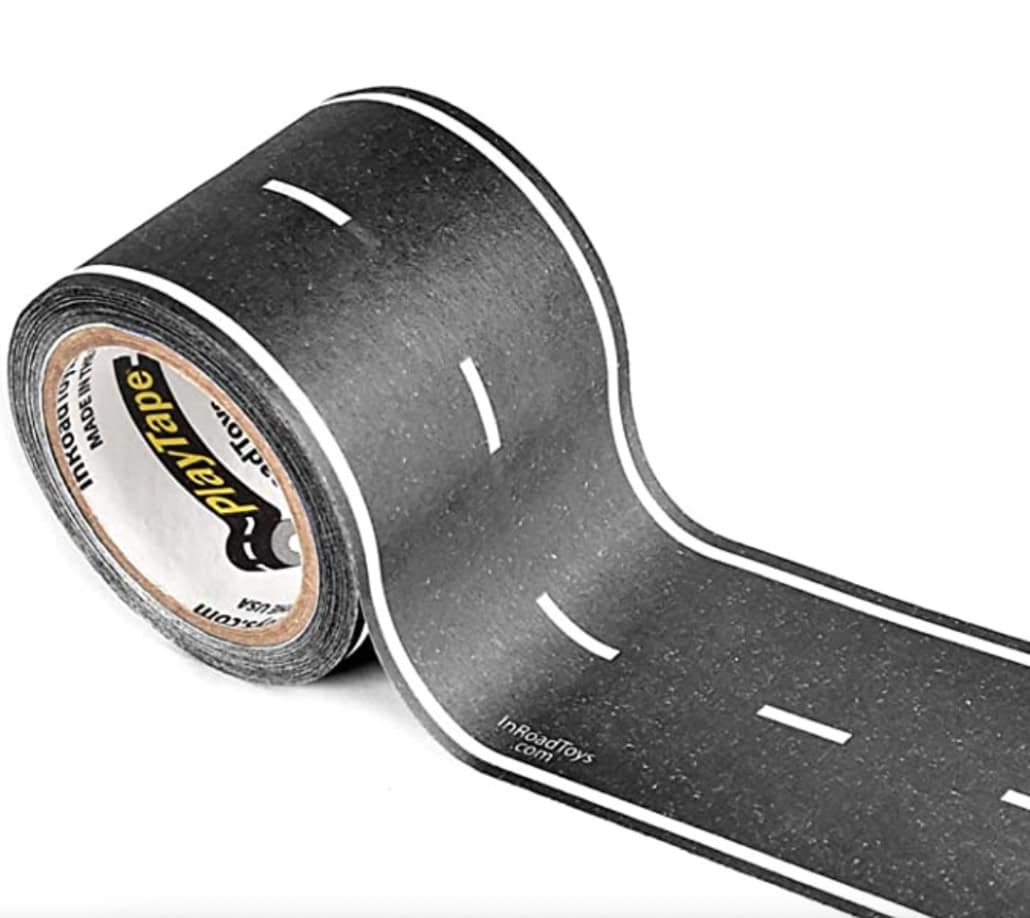 ---
Any little lady would enjoy a personalized necklace!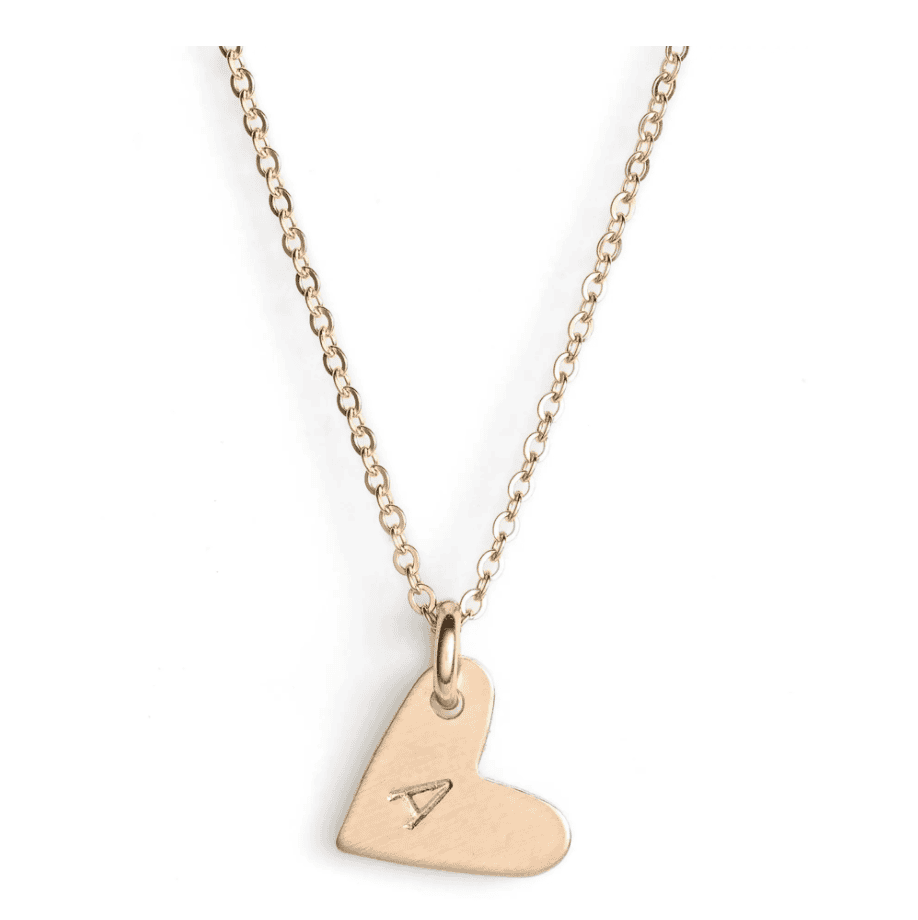 ---
Going old school here, but what tween or teen wouldn't think this was cool?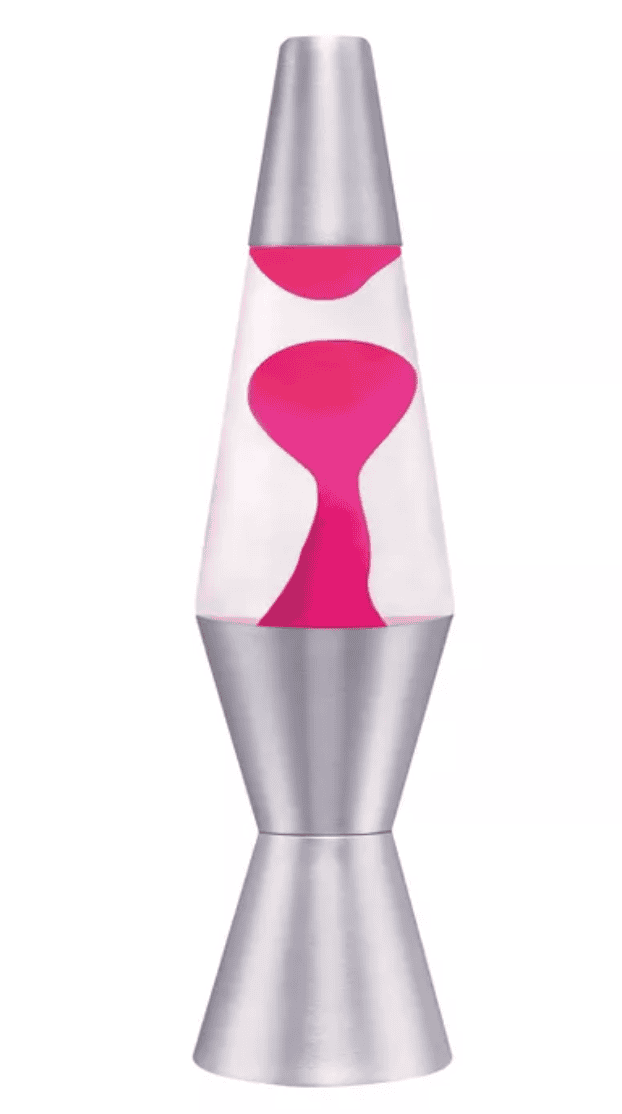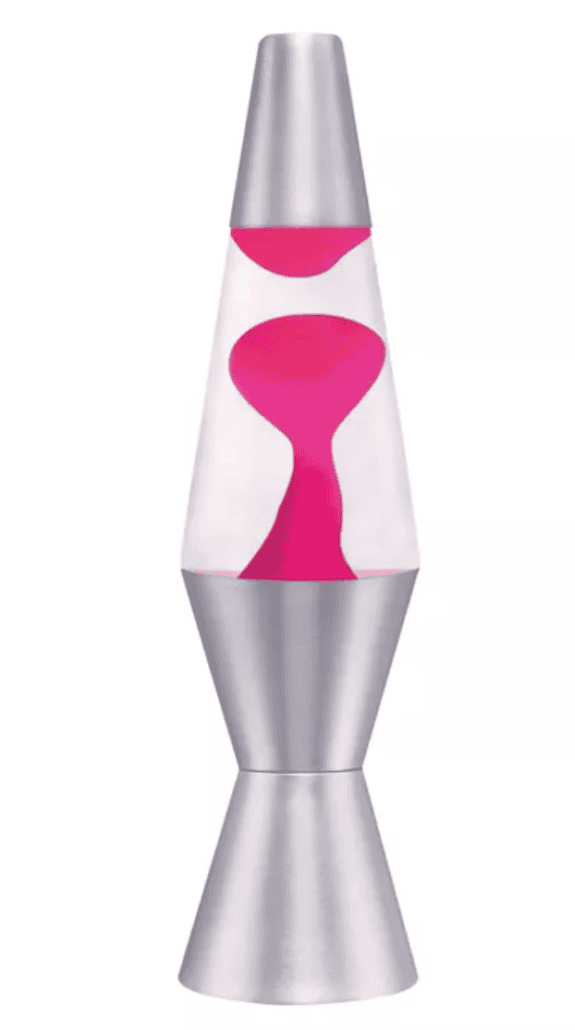 ---
Kids (of all ages) are OBSESSED with these. Pour hot milk over them and watch the chocolate melt away to reveal cocoa mix, marshmallows, and more goodies inside! You'll probably have the most luck with finding these locally. (We recommend Plume, if you live in our neck of the woods.)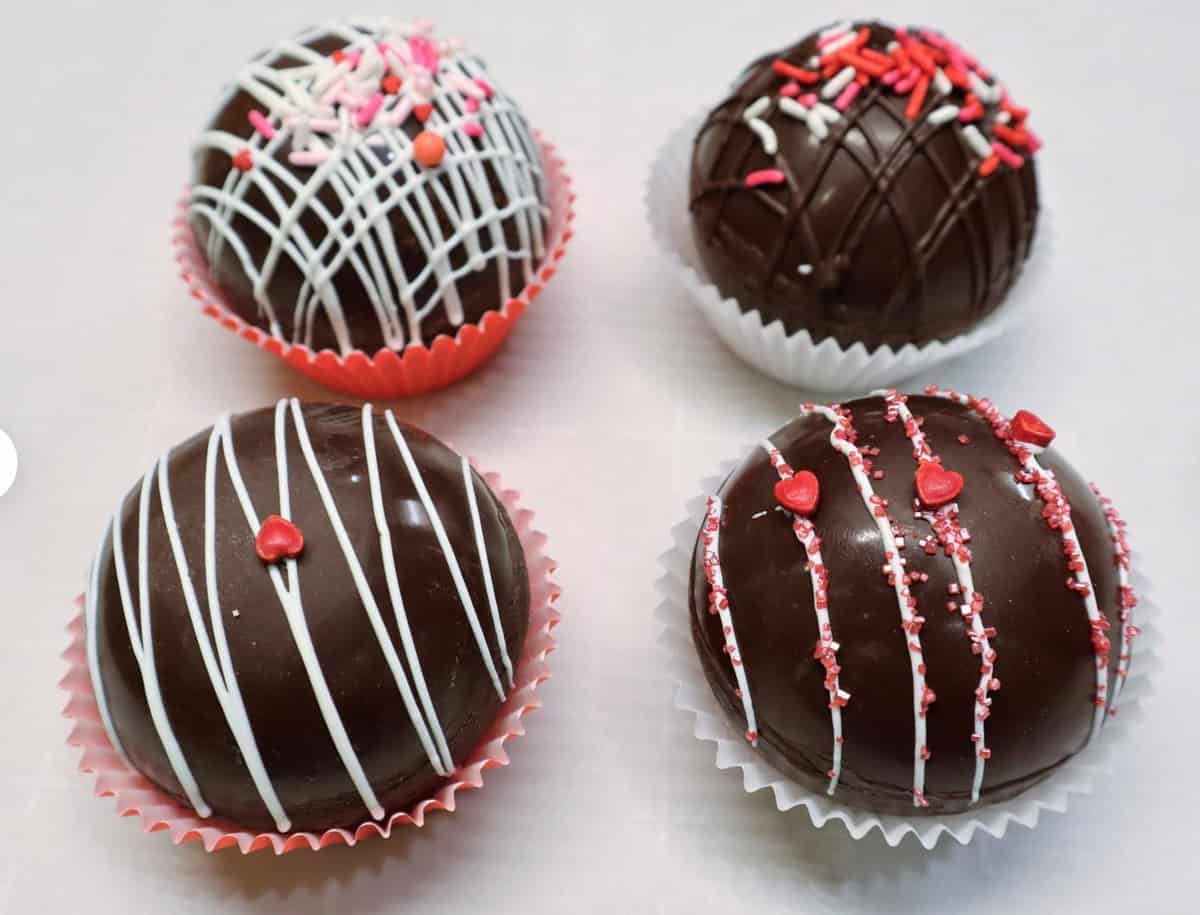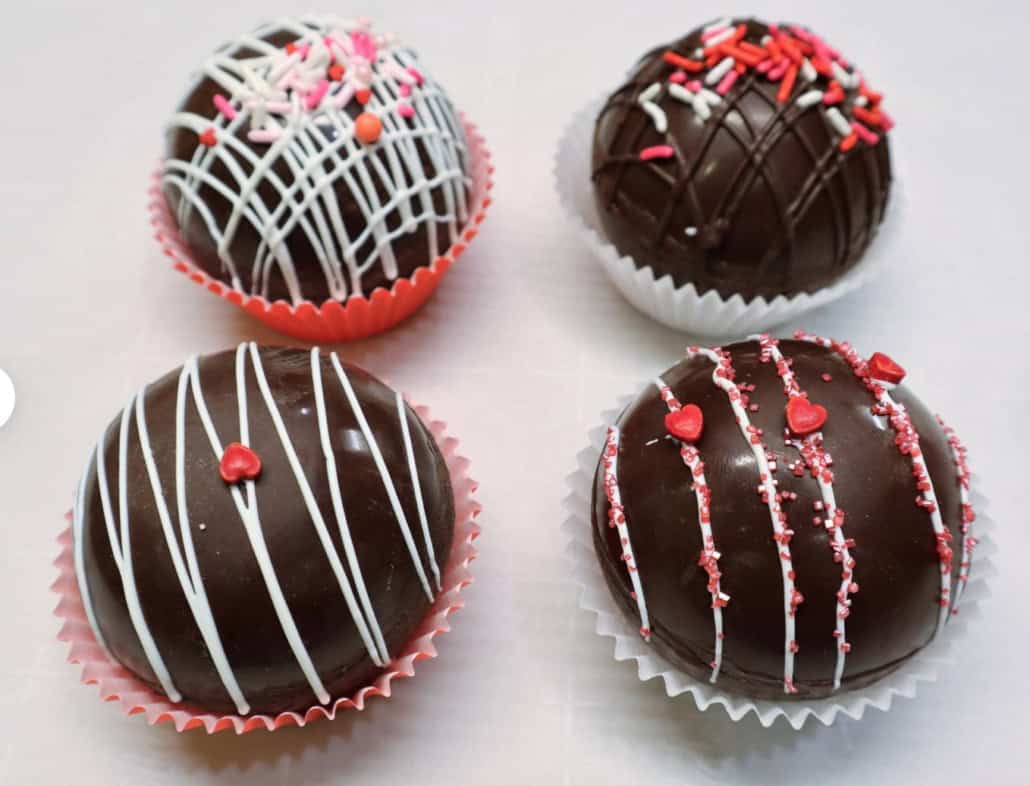 ---
Valentine's Day Gifts for Mom
I am totally crushing on this jewelry company, Windblown. I seriously LOVE everything on their site. They have effortless jewelry for your everyday look which is what I love. It's minimalist but still beautiful. I had a hard time picking just one thing for this gift guide but since their Cherish Stack is 21% off right now (because of 2021), I thought that would be a great one to feature. All the rings are 14k gold-filled which means they will not tarnish or turn. They are perfectly safe to literally never take off–working out, in water, sleeping, etc.
If rings aren't your thing, I highly recommend hopping over to their site and browsing around. I am also eyeing out their earrings, necklaces, and bracelets. Seriously, I love it all.
Don't know your ring size? See their Sizing guide here.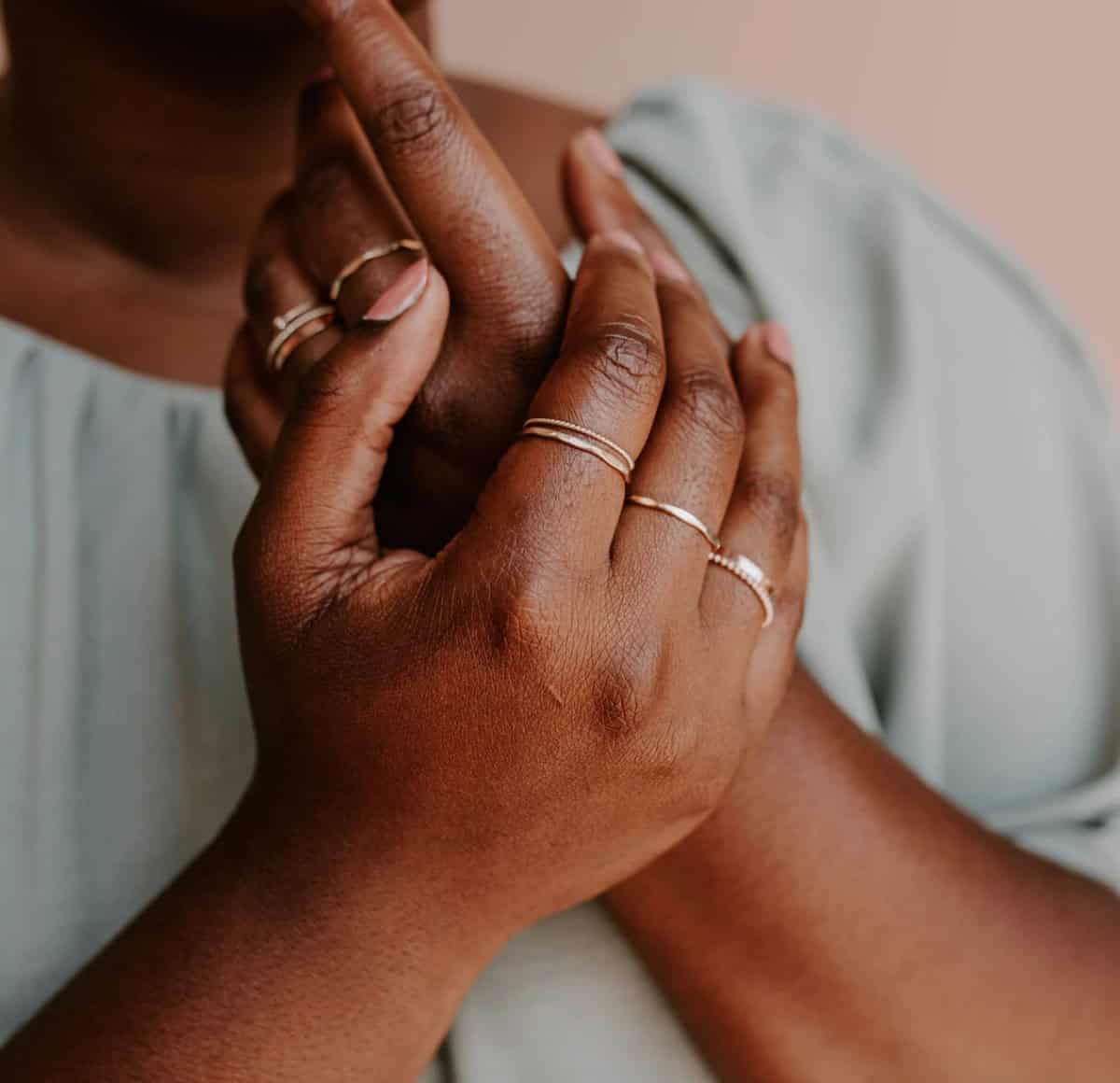 ---
Sweet treats and Valentine's Day just go together. Any baker of any age would enjoy an assortment of baking mixes that can be easily turned into a Valentine's Day treat.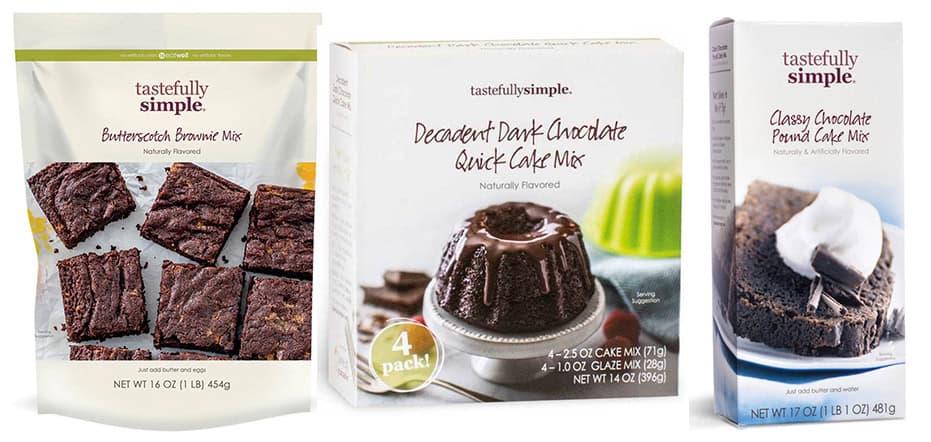 SHOP NOW:
Dark Chocolate Quick Cake Mix
---
A beautiful, yet practical gift. Our cookbooks can help mom get dinner on the table (which is a huge stressor for many!)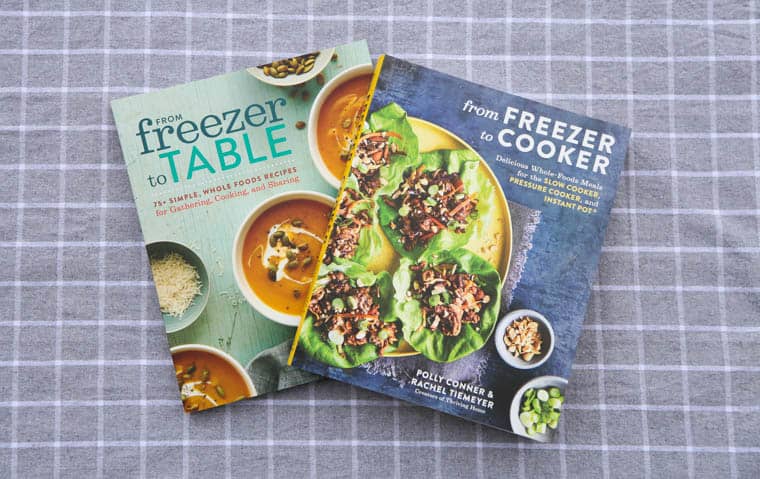 ---
12 Shower Tablets; aromatherapy shower melts, which will dissolve in your bathtub and release potent aromatherapy essential oils that will help you immerse in deep relaxation. It comes with Grapefruit, Citrus, and Cocoa Orange scents.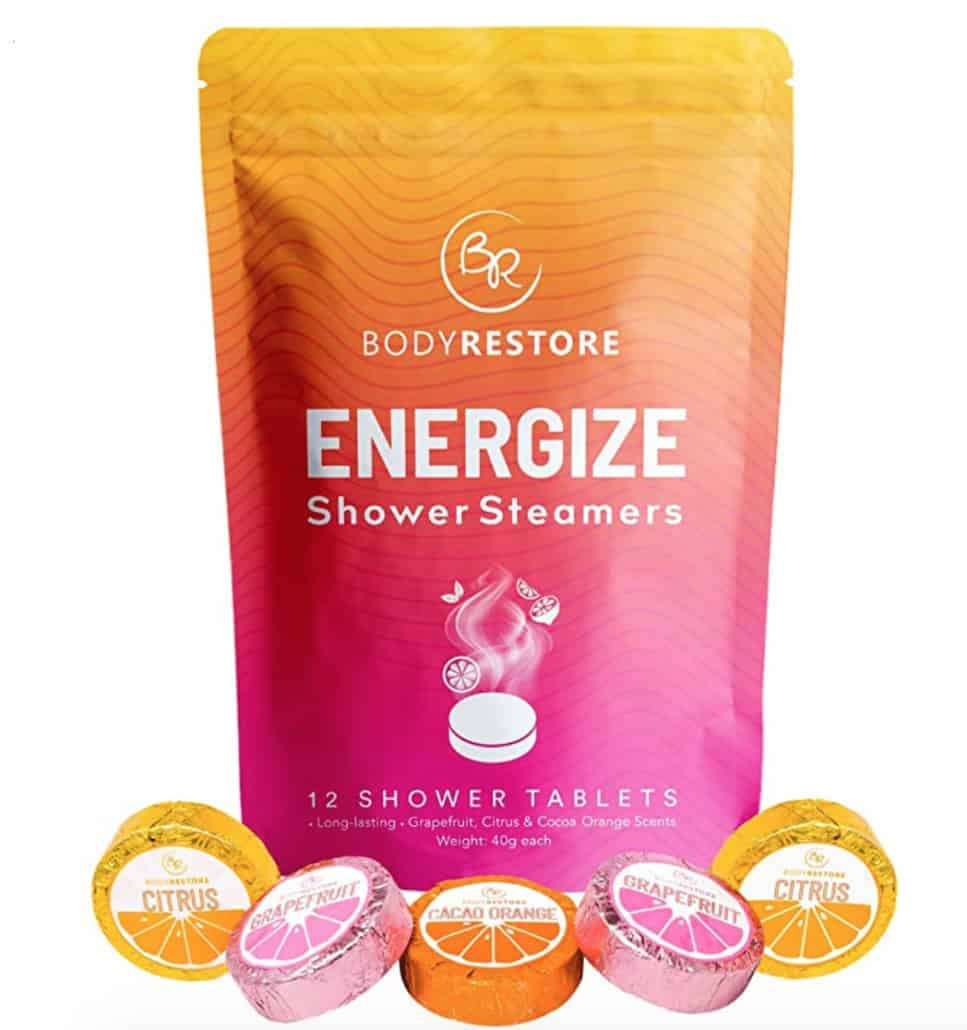 ---
Little girls LOVE to match their mama. Here are some Valentine's Day sweatshirts that have sizes for both!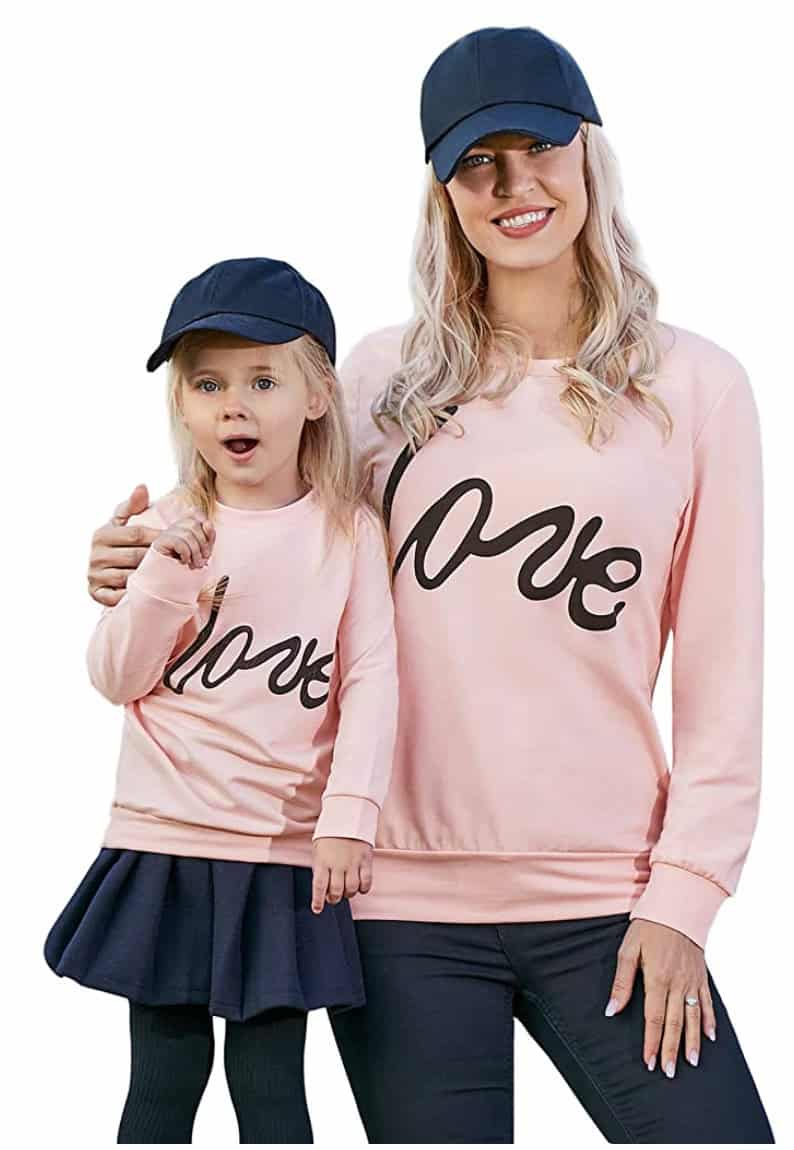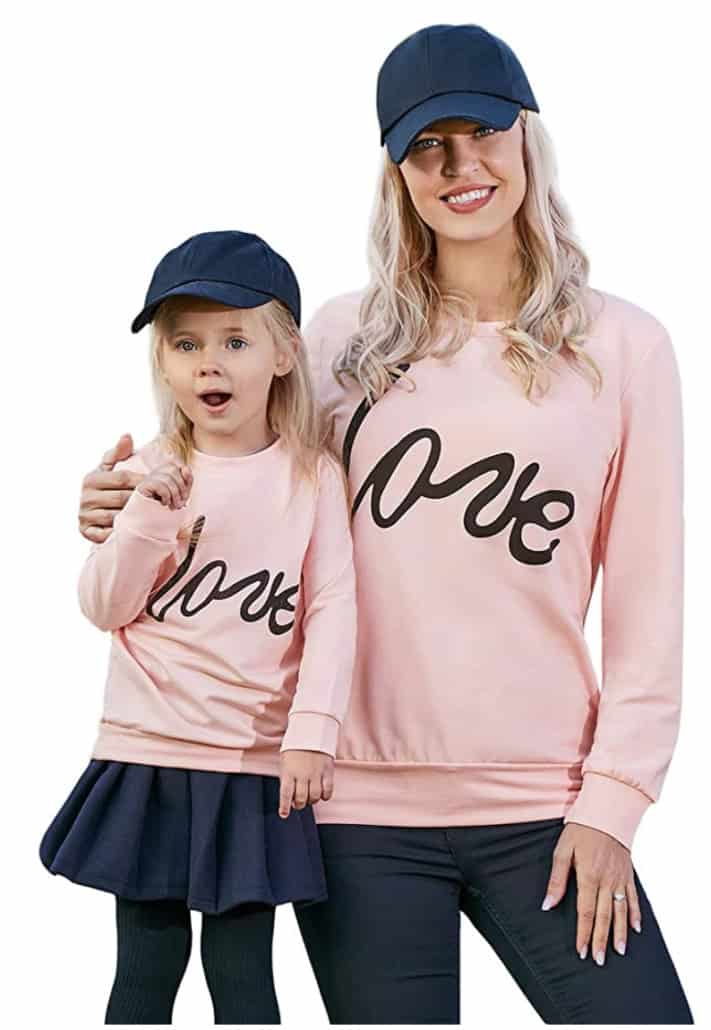 ---
This would be great for any age! Depending on where you live, you can have cookies delivered to your house as a surprise. I did this for my nephew's birthday, and it was a huge hit.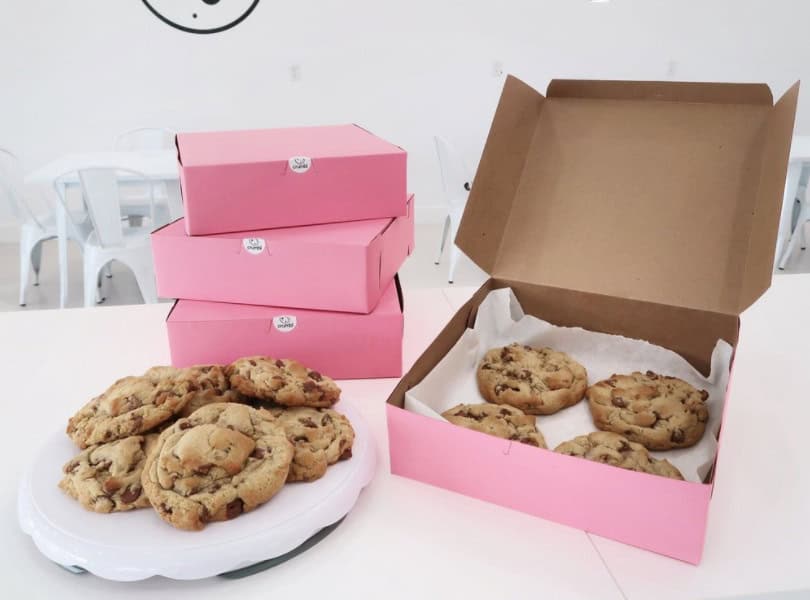 ---
I have these exact pair of slippers and love them dearly. They are not only cute and comfortable, but they have a sole so can be worn outside if needed.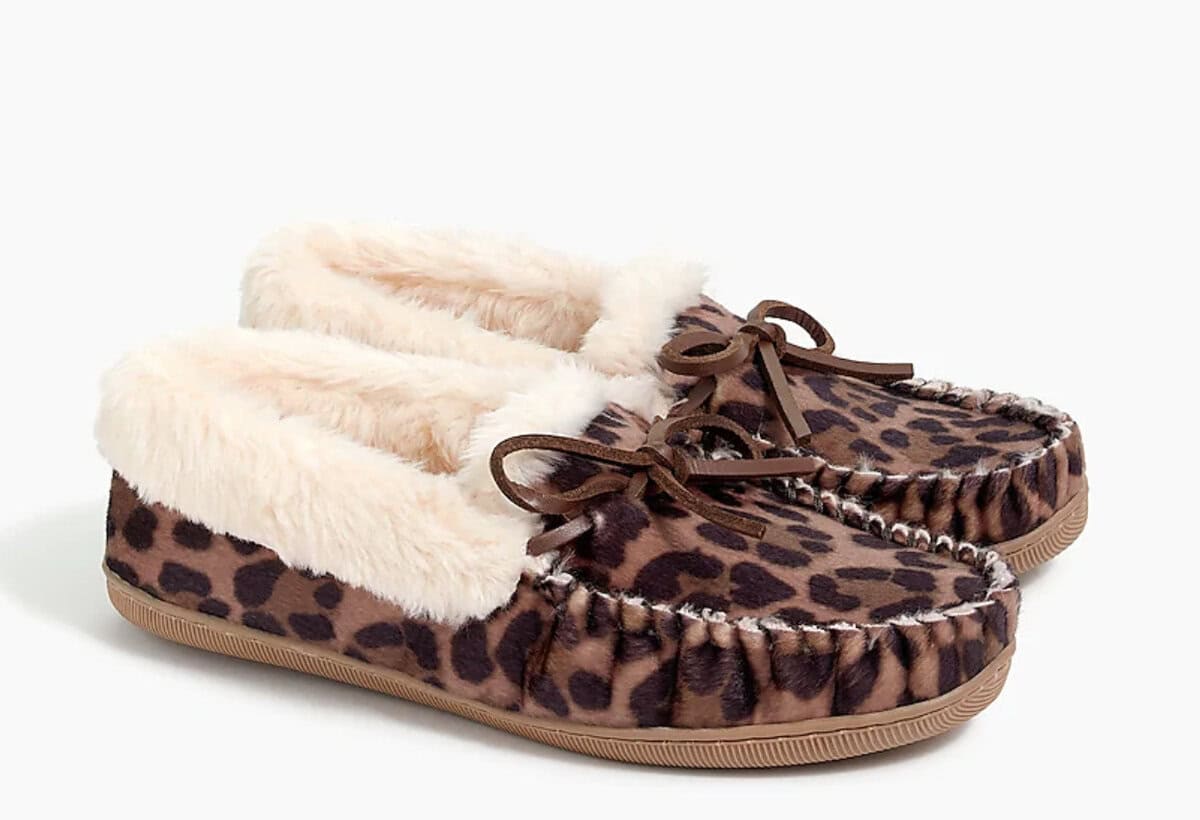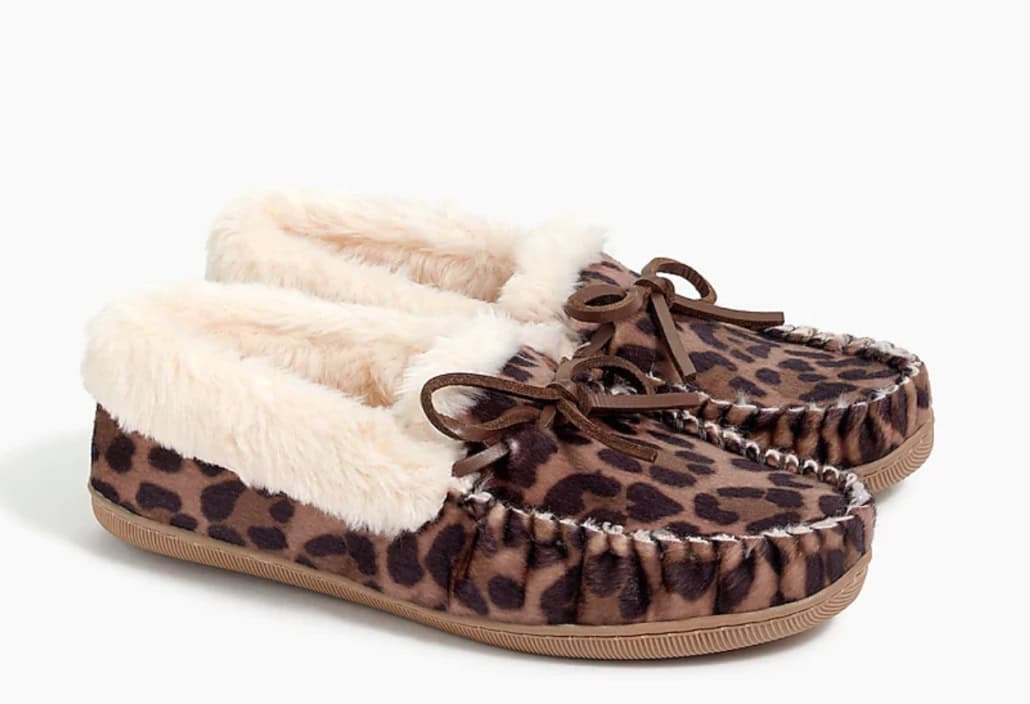 ---
Handpicked wine (based on your taste preference) delivered to your doorstep! I've been using Winc on and off for years and have discovered some great wines through it! A subscription to this service would be a really fun gift for mom! Pair it with a Corkcicle for a great gift!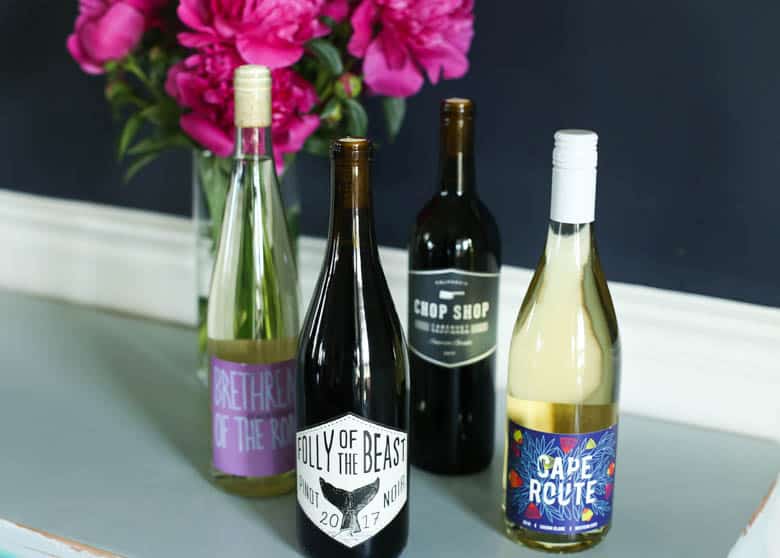 ---
By far the best nail polish I've ever used. It stays on so much longer than even quality brands like OPI. I got the starter set last year for Christmas and have pretty much used Dazzle Dry exclusively since then. Make sure to get on their email list for promos!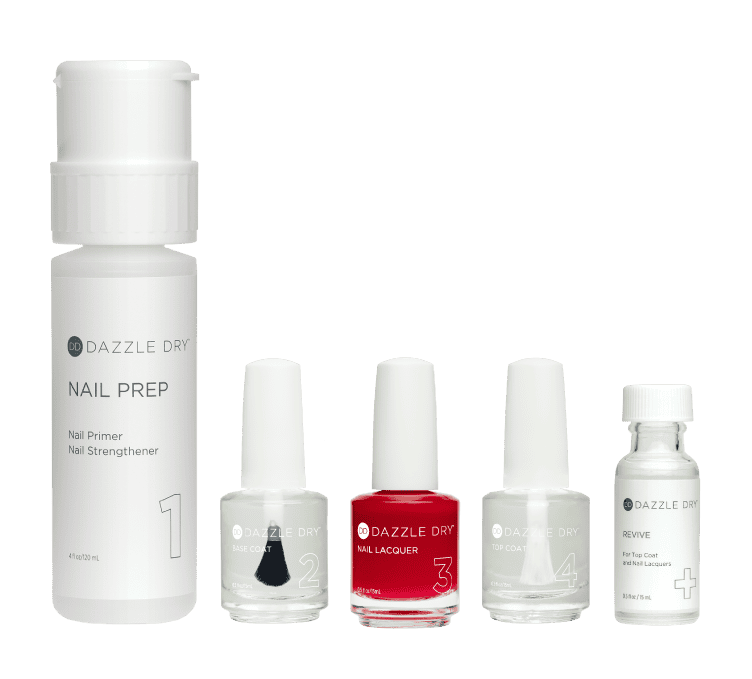 ---
Valentine's Day Gifts for Dad
I got this for my husband for Father's Day and had the kids fill out the questions. Their answers were a hoot and it's one of those gifts Dad will hold on to for years.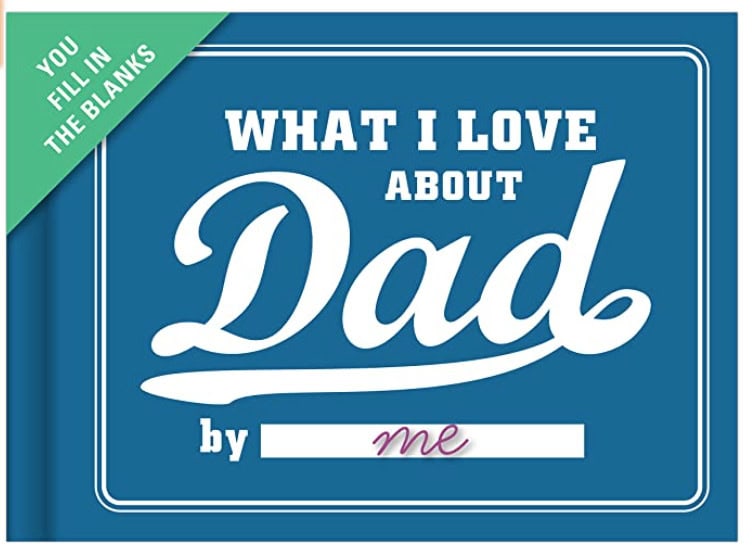 ---
Let's be honest. This is for both mom and dad. Who couldn't use an at-home deep tissue massage?!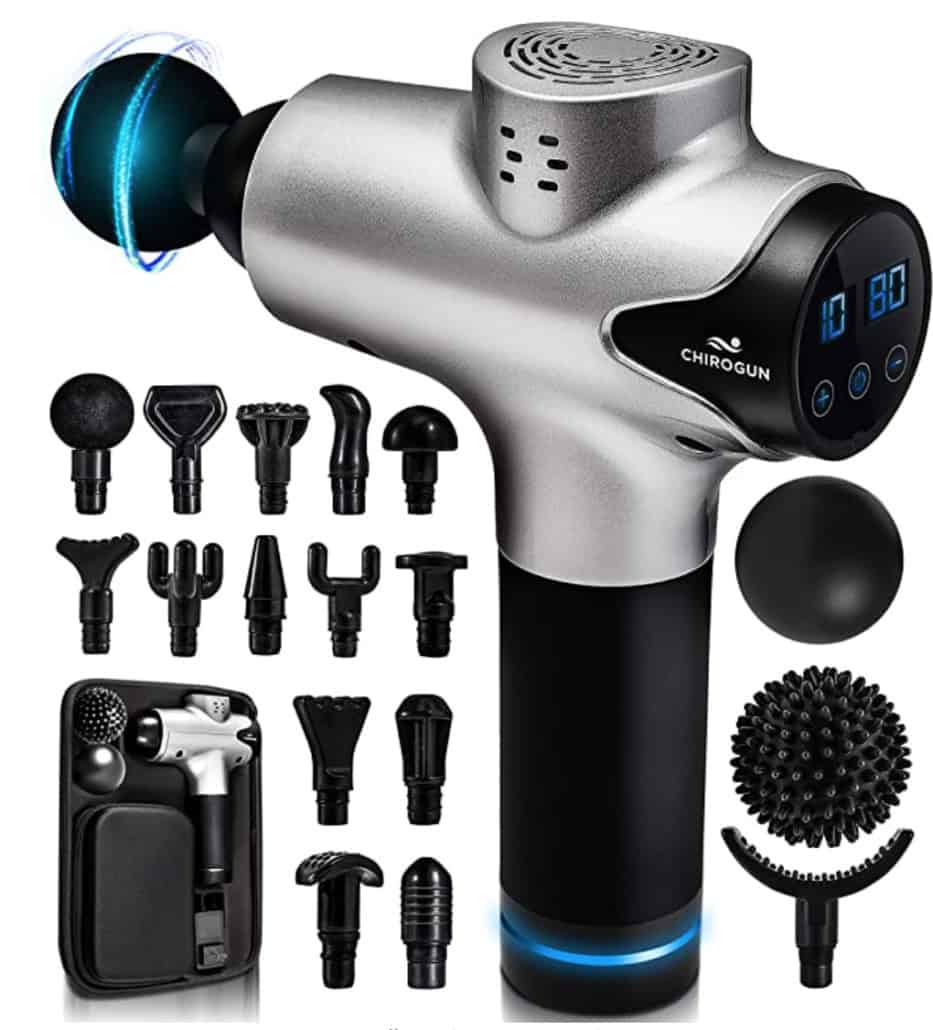 ---
I got this for my husband for Christmas and he LOVED it. It's a flameless, rechargeable lighter that is windproof and splash proof.

---
For dad or teen/tween boy, the personalization makes it special.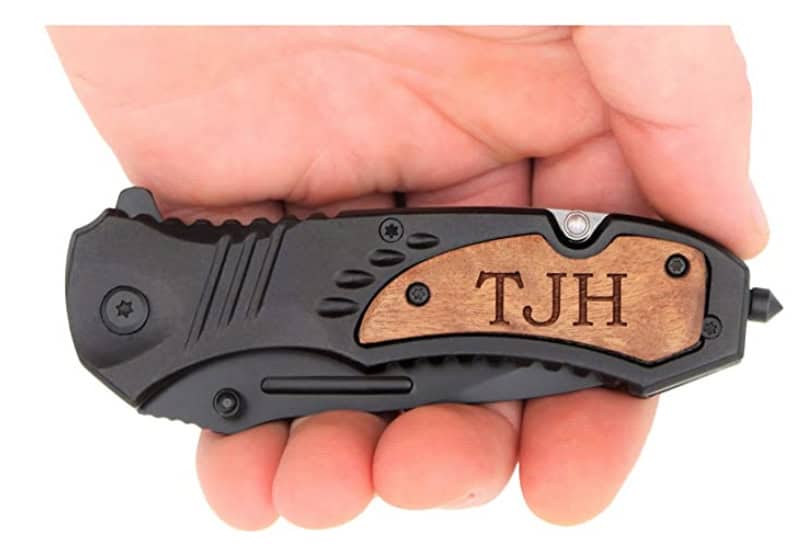 ---
These soaps are all the rage. Handmade, cold process soap briccs. 11 natural ways to smell like a man.


---
This just made me laugh. My husband and I lean more towards humorous gifts rather than romantic ones, so this fits the bill.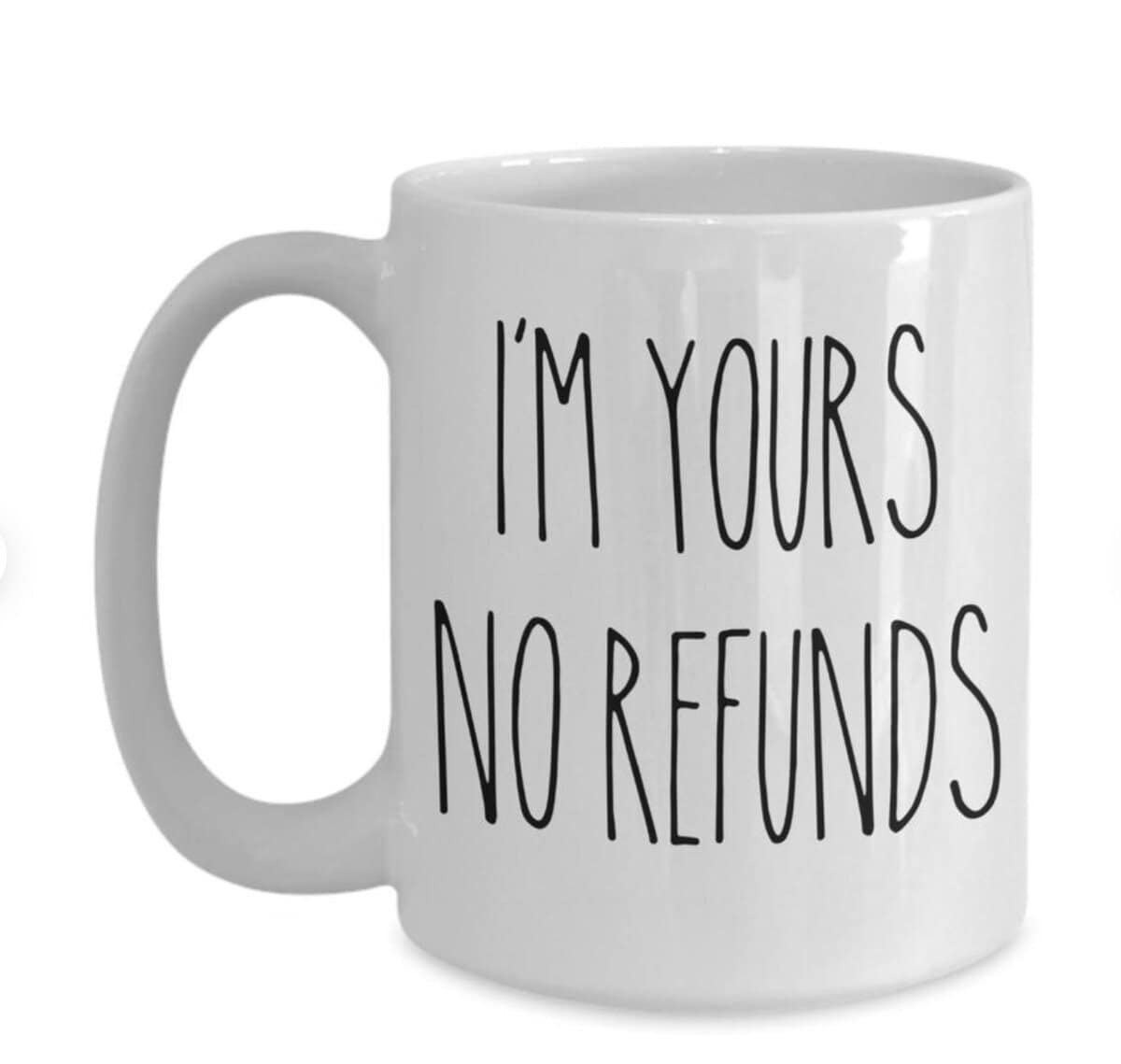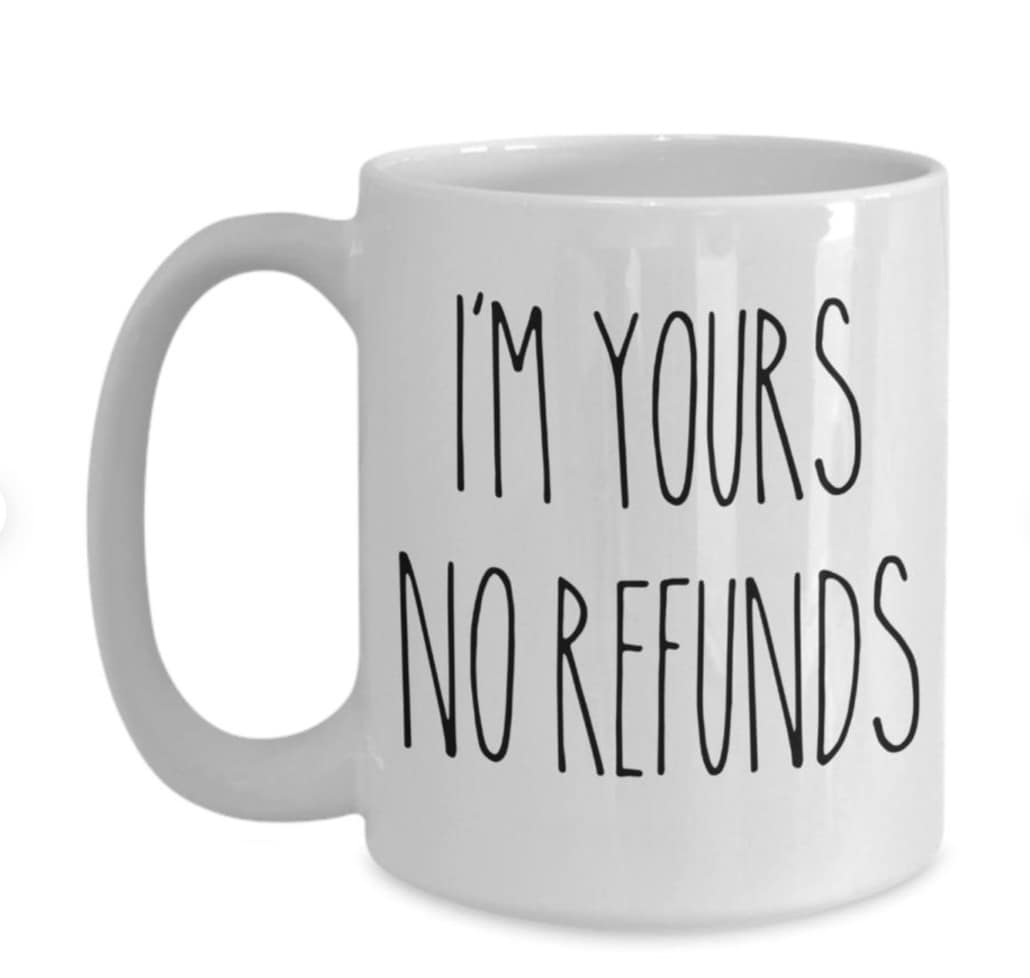 ---
I got these for my husband about a year ago, and they are AWESOME. Pair it with his favorite brew for a great gift!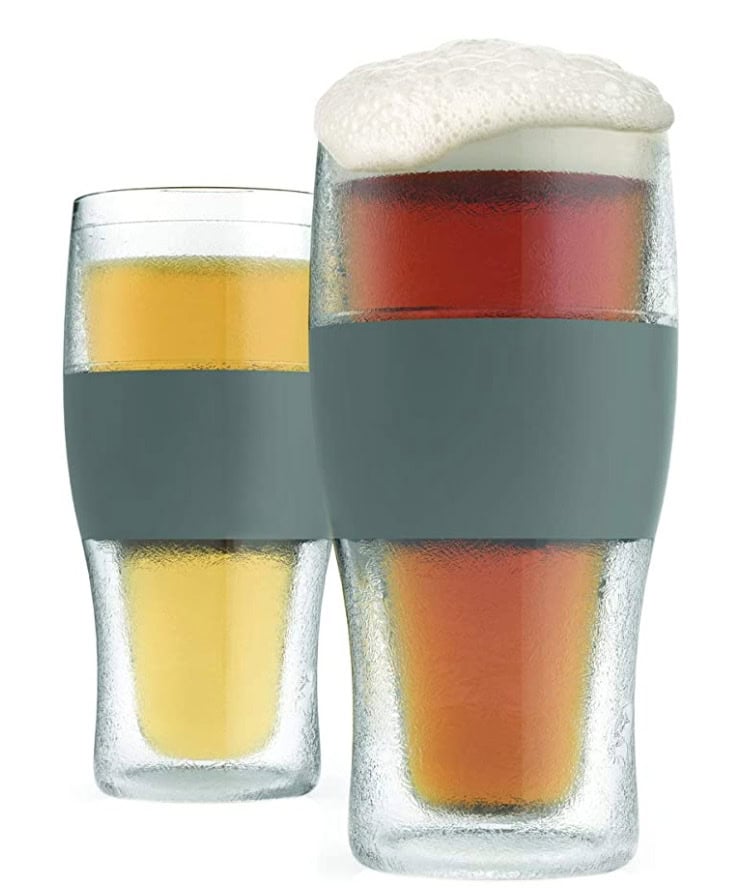 ---
Your man will enjoy a month's worth of better meat delivered right to your door. With no antibiotics or growth hormones, this is the best meat you've ever had for only $6.00 a meal. P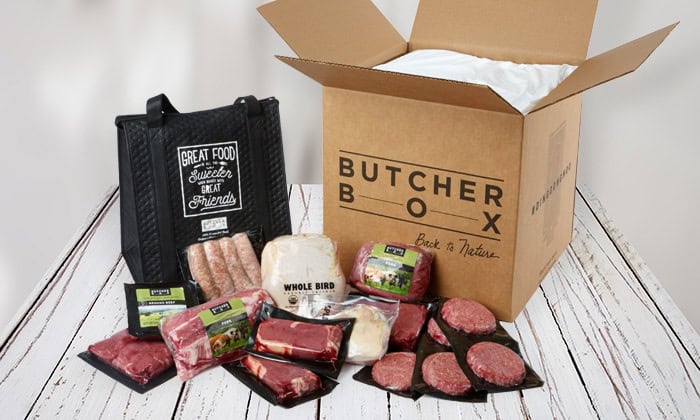 ---
Giving a membership to Audible could be a great gift for any guy who wants to read more but didn't have the time. You can give 1, 3, 6, or 12 months.