Valentine's Day Scavenger Hunt for Kids
This post may contain affiliate or sponsored links. Please read our disclosure policy.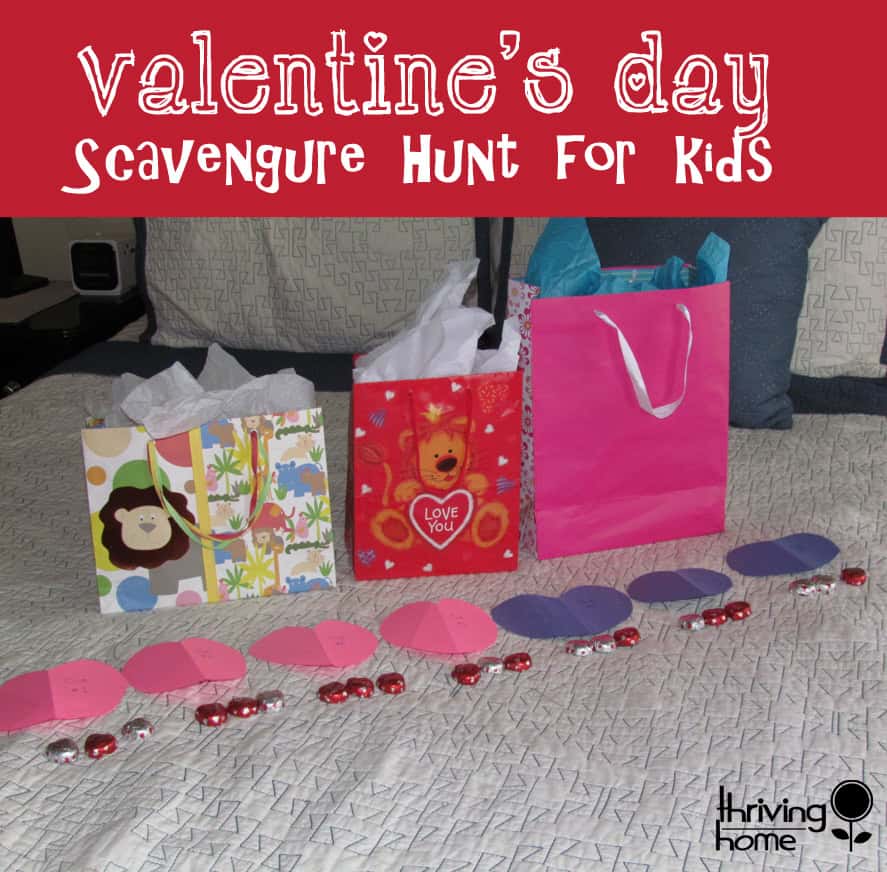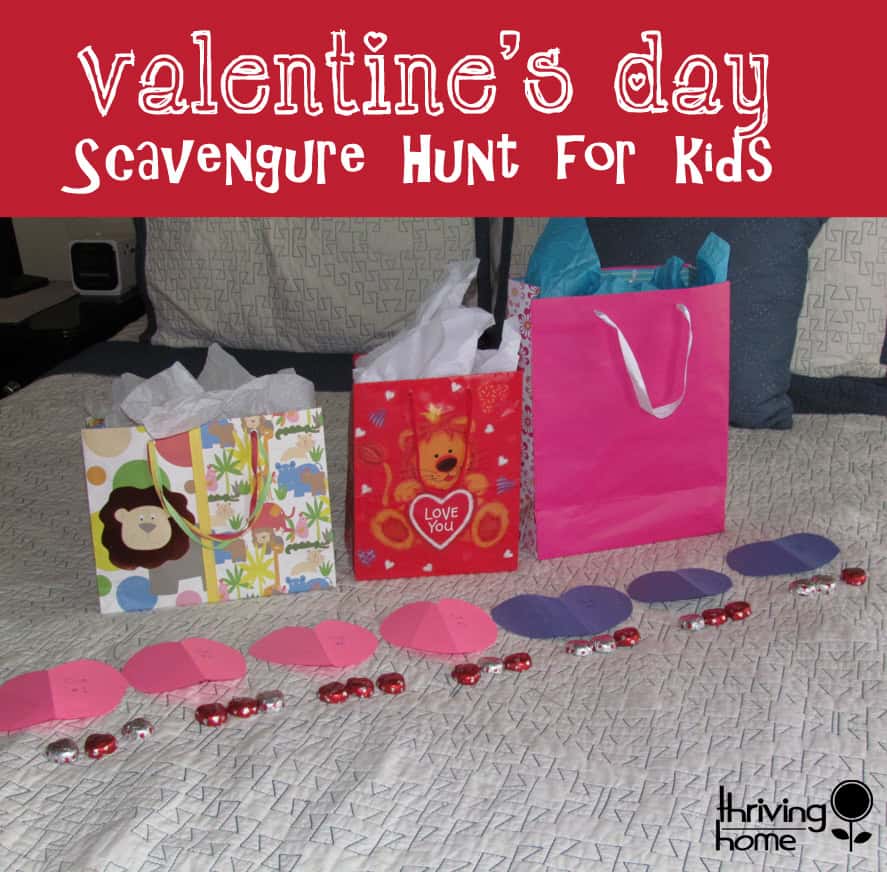 A couple I work with has been doing a Valentine's Scavenger Hunt for their kids as long as I've known them. It began when their kids were very young, but, now that all of them are teenagers, it still continues. The mom told me that her kids used to get candy at the end, but now they get a gift card. Their kids still love it!
My husband and I gave the Valentine's Day Scavenger Hunt for our kids (ages 2-6 at the time) a try the last two years. My favorite part was what they receive at the end (you'll have to wait and see)! I can't wait to do it again soon for our now 3, 5, and 7-year-olds. Here's how it works:
1 – I cut out colored heart clues for each of the older children. My son got blue hearts and my daughter got pink hearts. This year, we'll add a different color of clues for my youngest son, since he is old enough to participate, too.
2 – We then came up with different clues to find around the house for each child. Here are some easy examples for young kids, but you could make them much more difficult for older ones.
Clue for the toothbrush drawer…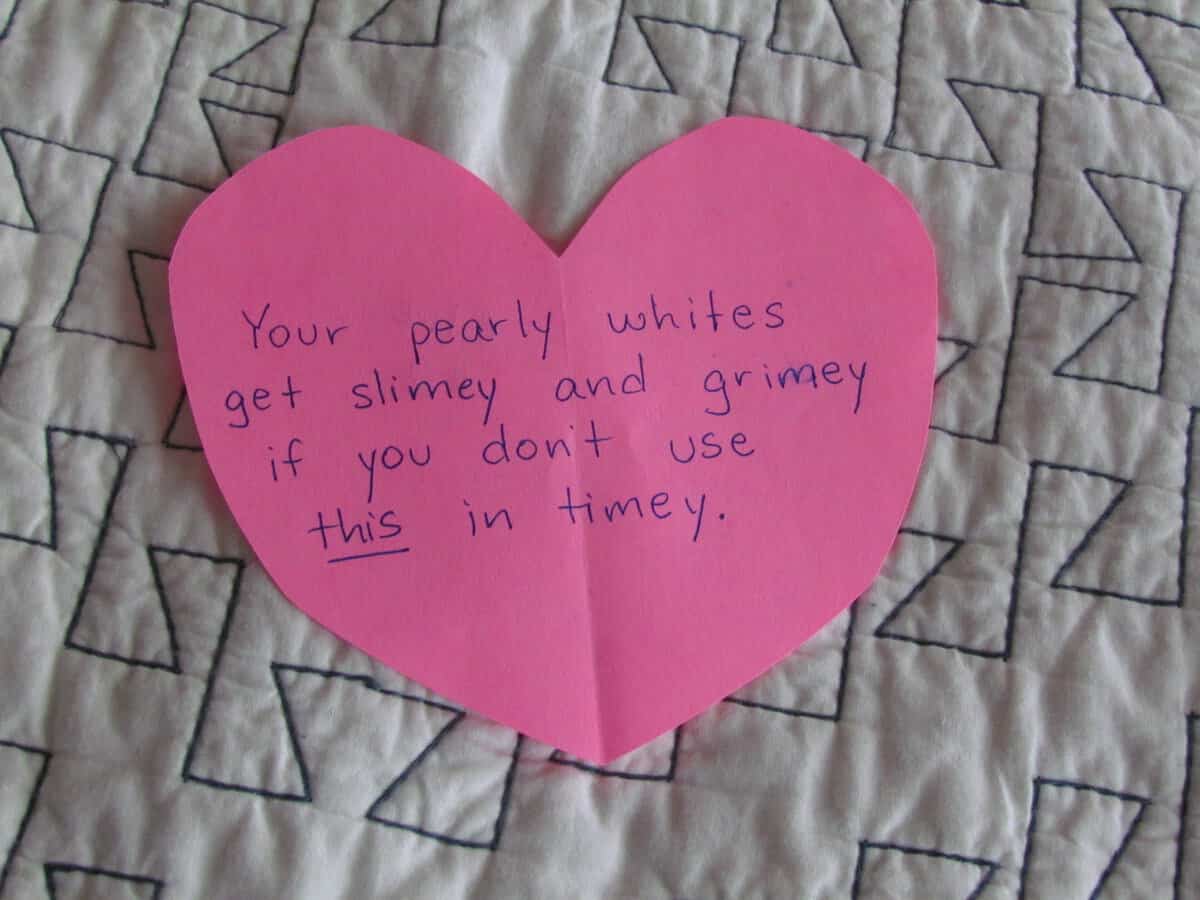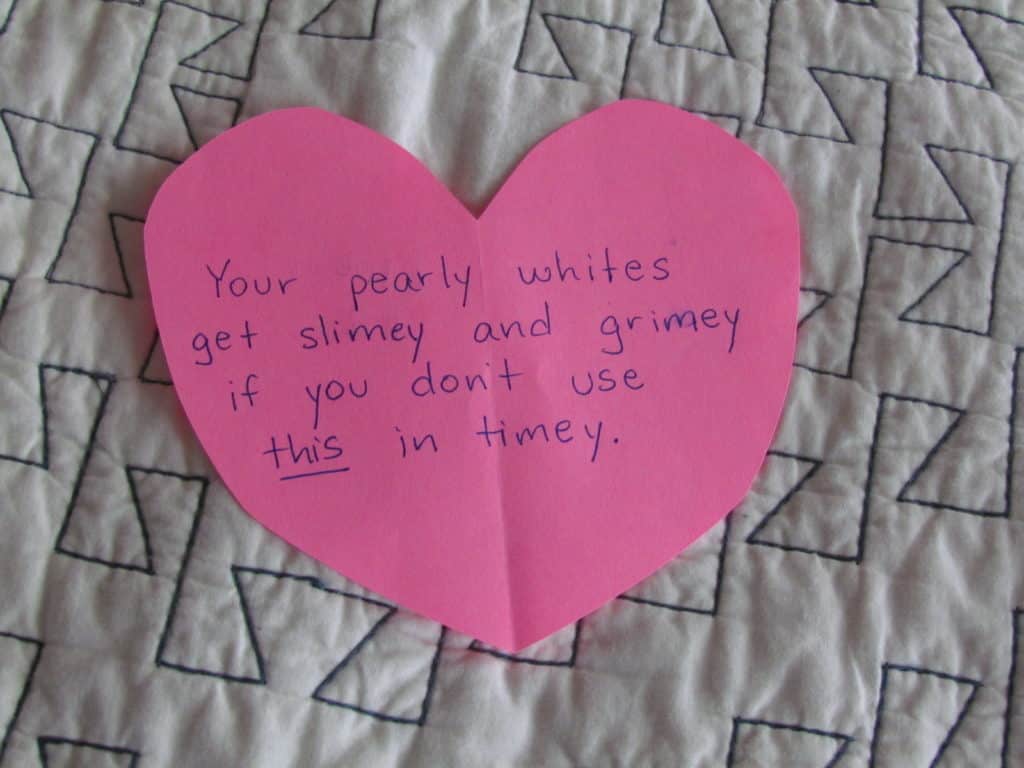 Clue for the bathtub…
Clue for the toy chest or closet…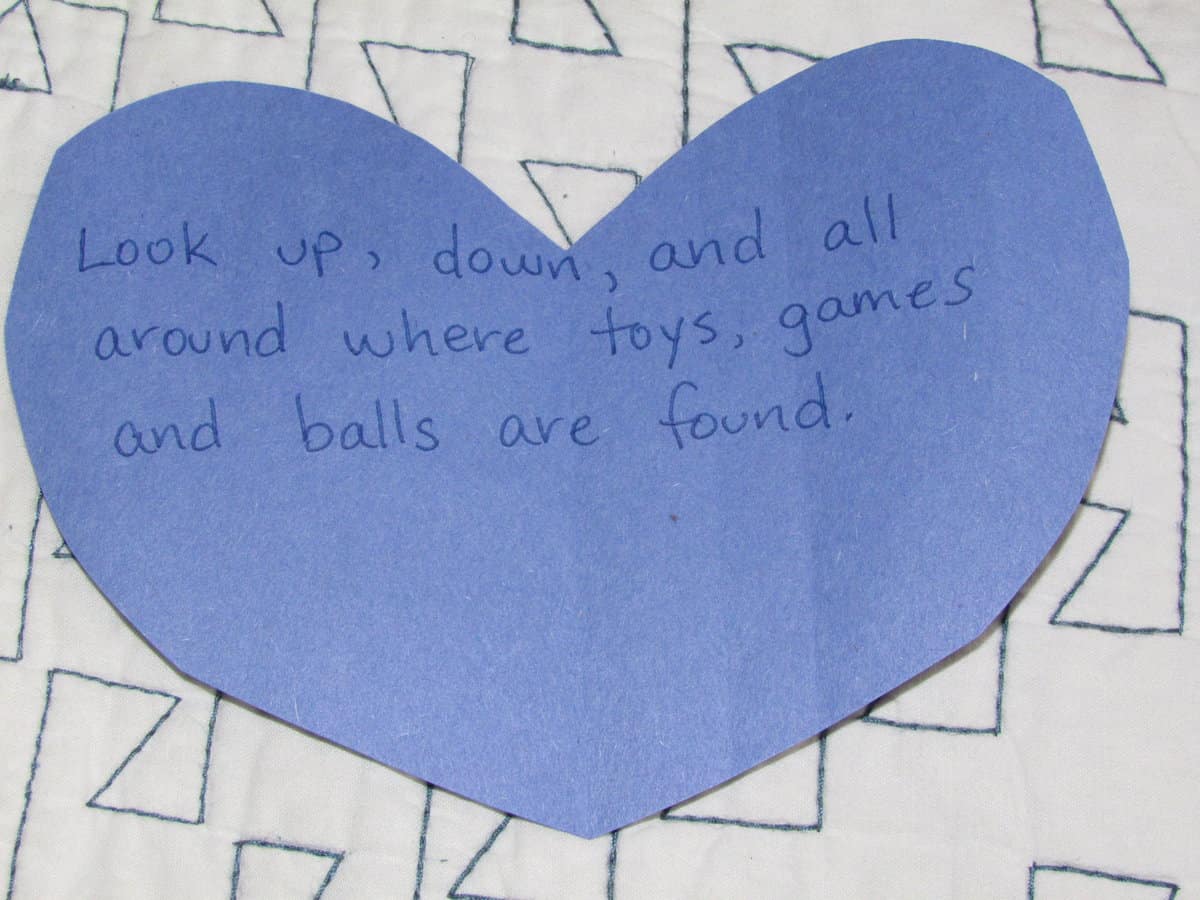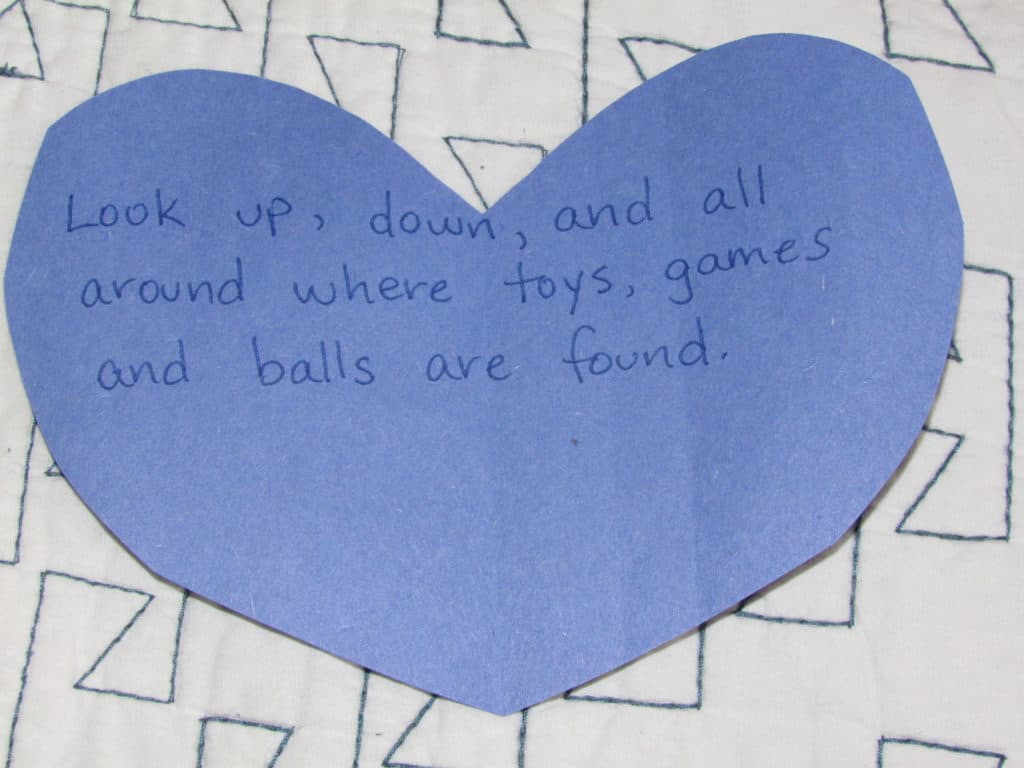 Clue for the refrigerator…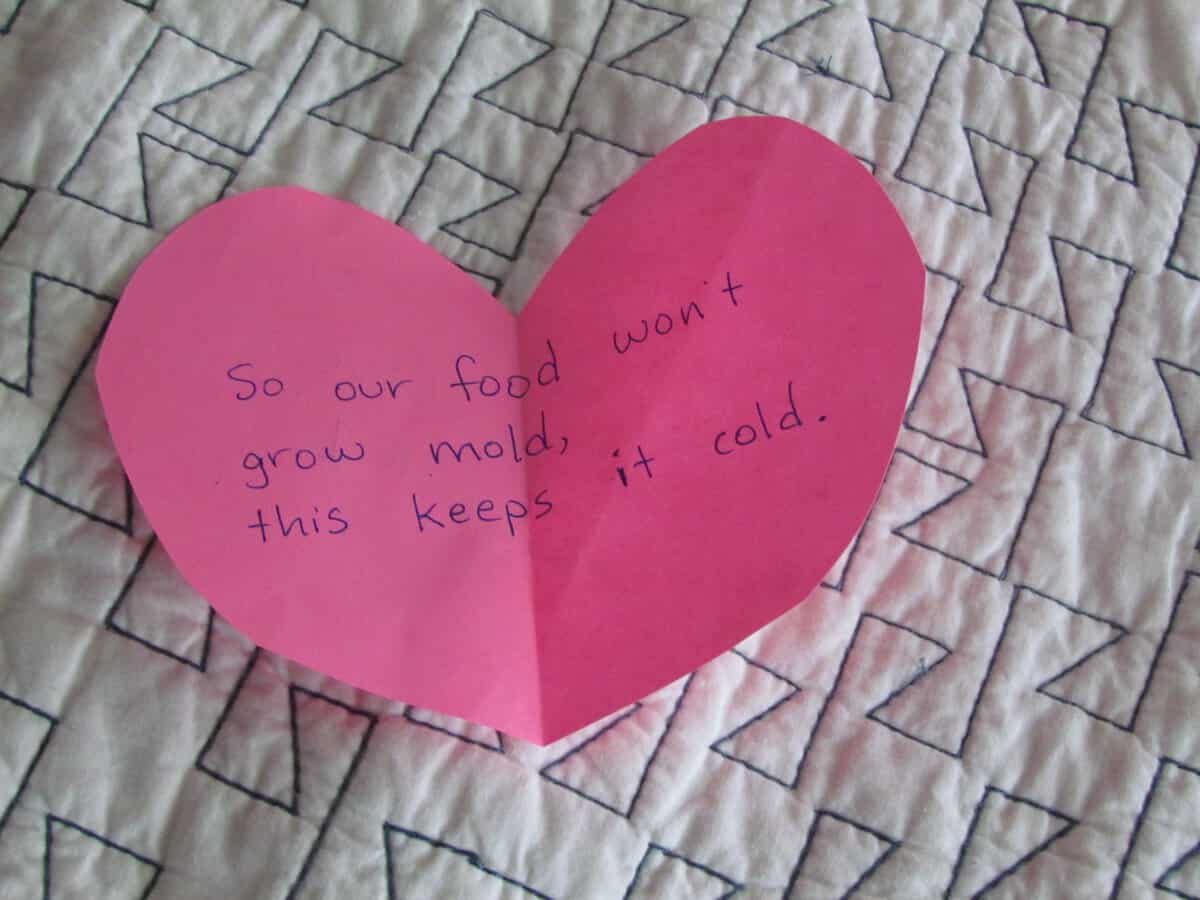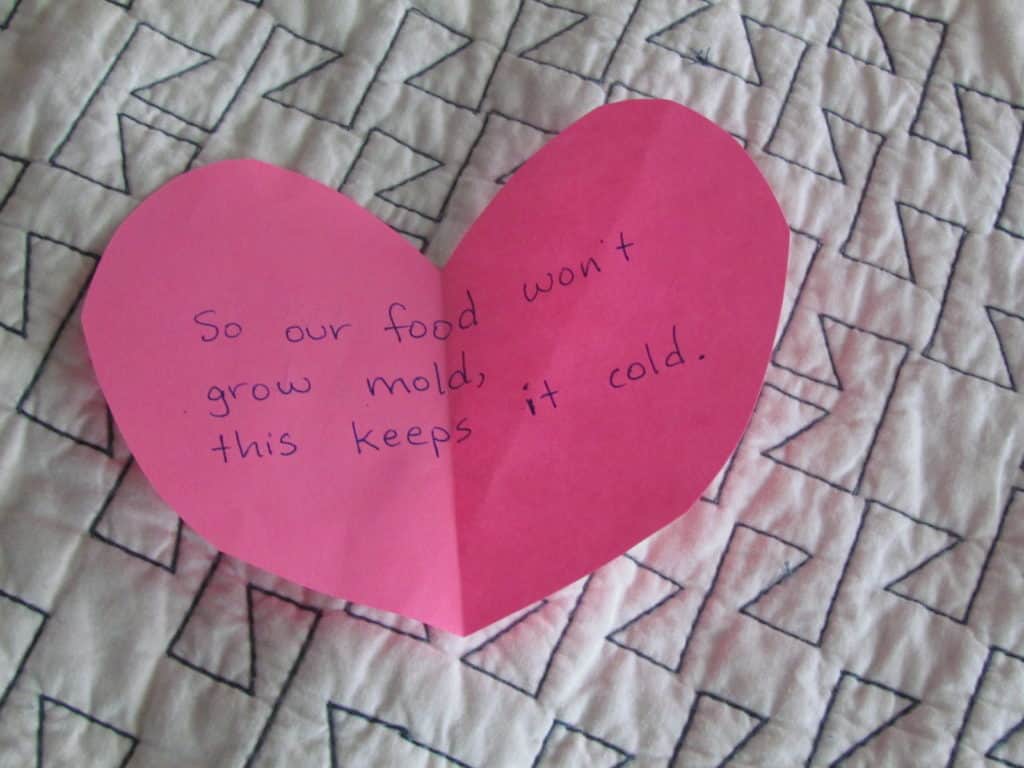 Clue for an indoor or outdoor basketball goal…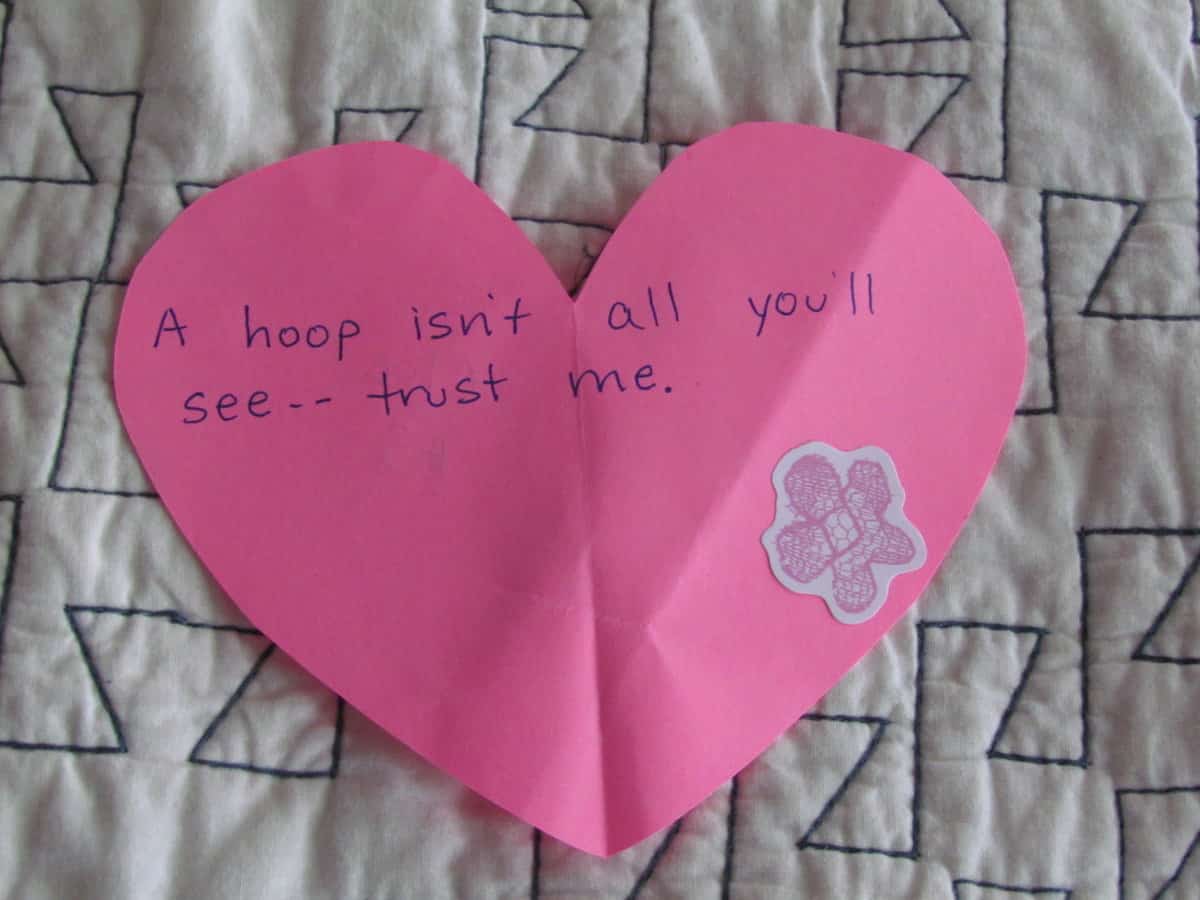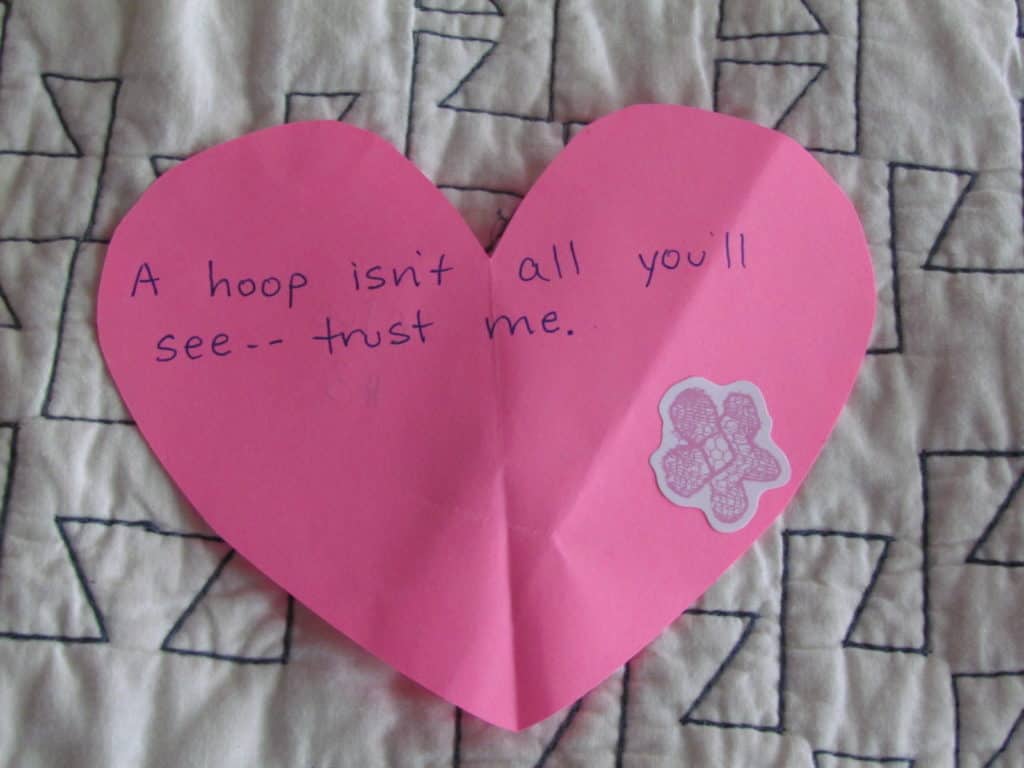 Clue for where your child keeps his/her shoes…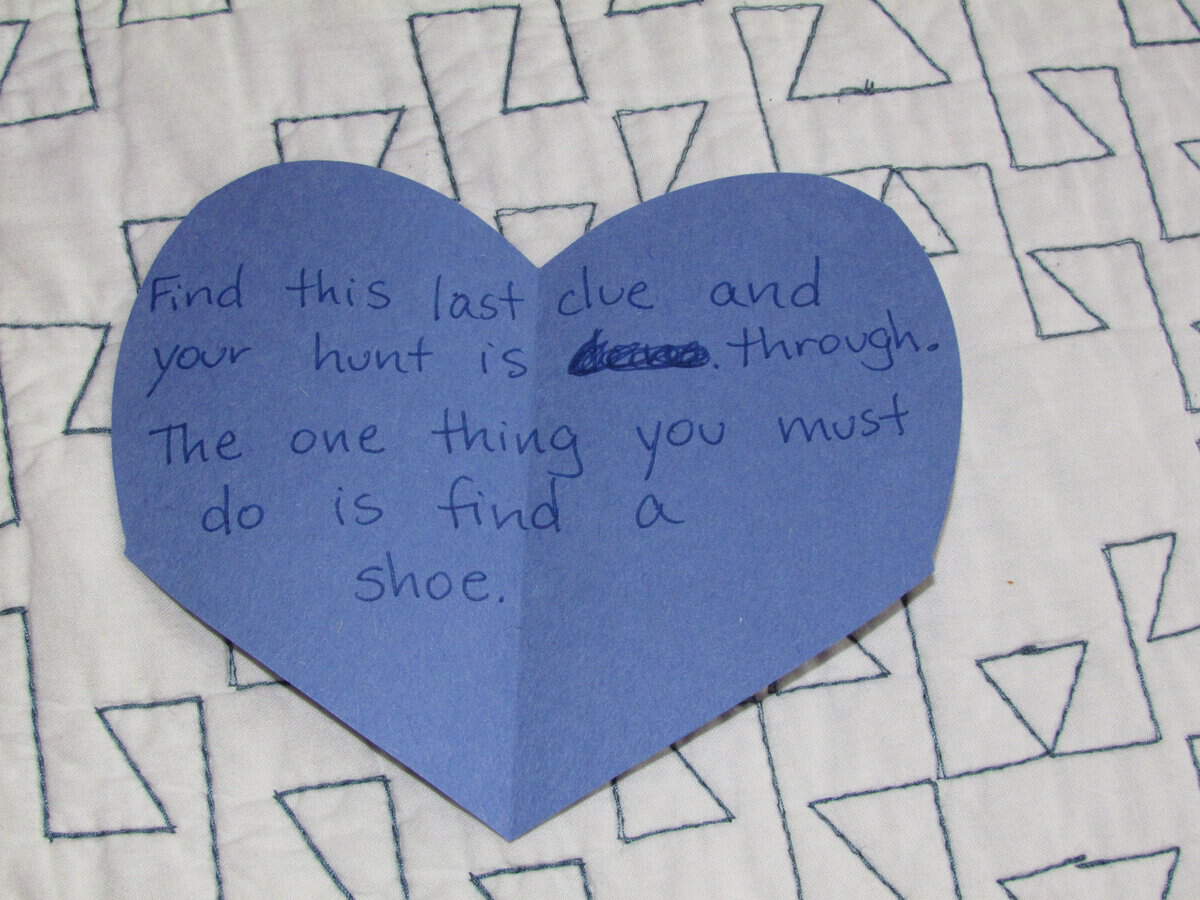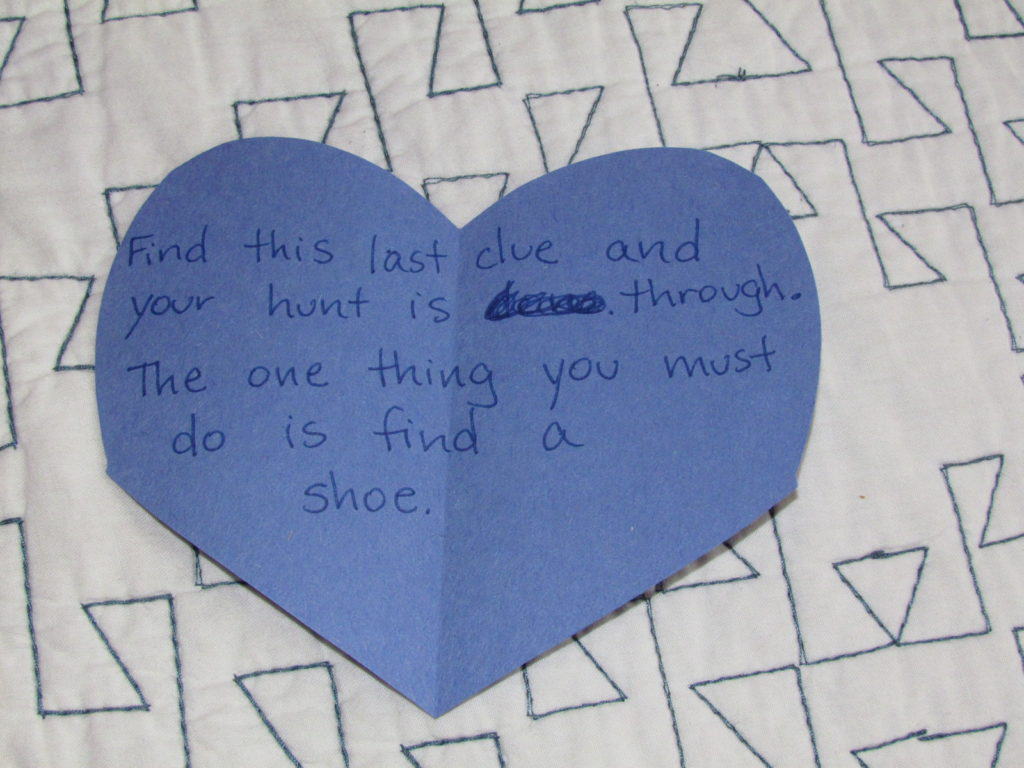 3 – We attached a piece of Dove Dark Chocolate to each clue and then hid them around the house. That way they got to collect some sweet treats along the way.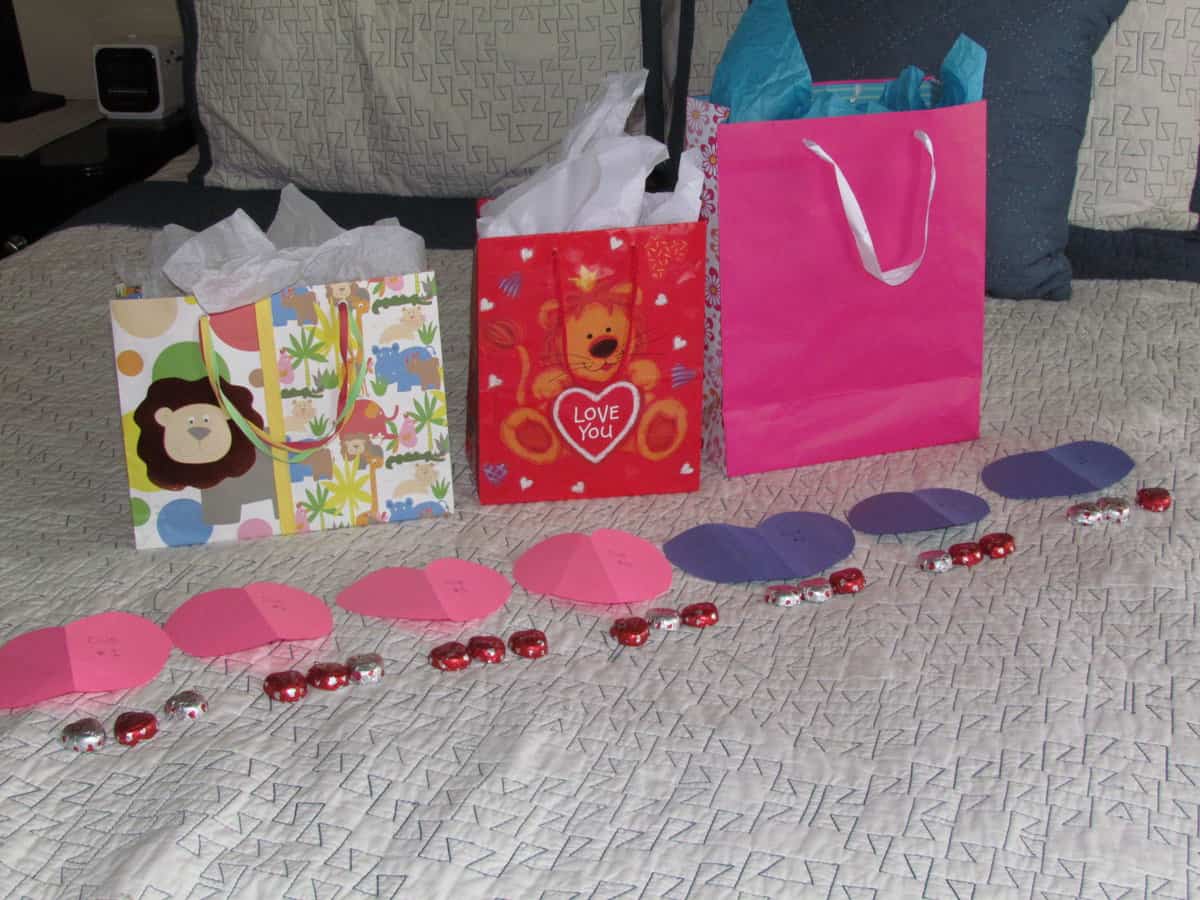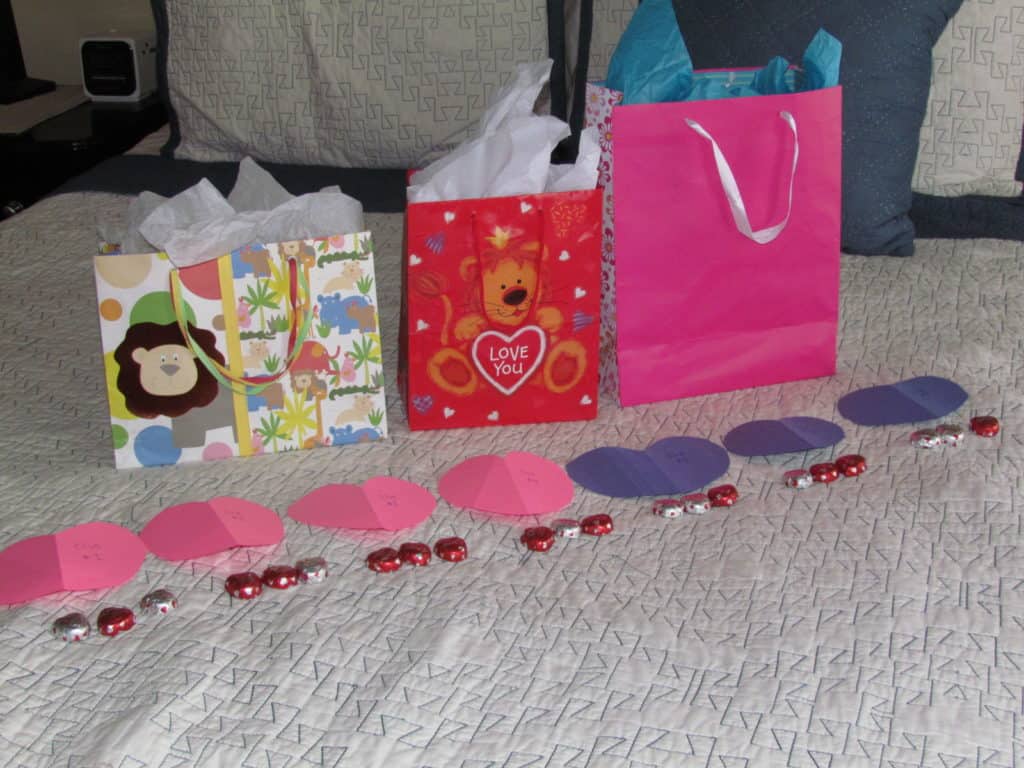 4 – The very last heart clue led to their Valentine's Day treasure. It was an individual love note to each child from both mom and dad, as well as a small individualized gift. I honestly can't remember what I got them last year for a gift. They probably don't either. But, my and their favorite part was the love note.
For the Valentine's love note, my husband wrote on one side of a heart and I wrote on the other side. At the end of the hunt, we took turns with each child reading their personal letter aloud to them. The look on their faces and the big hugs were priceless. As parents in the thick of "little ones chaos", we don't always take the time to reflect on what we appreciate and love about each one of our kids. So this Valentine's Day Scavenger Hunt was as special to us as it was to the kids.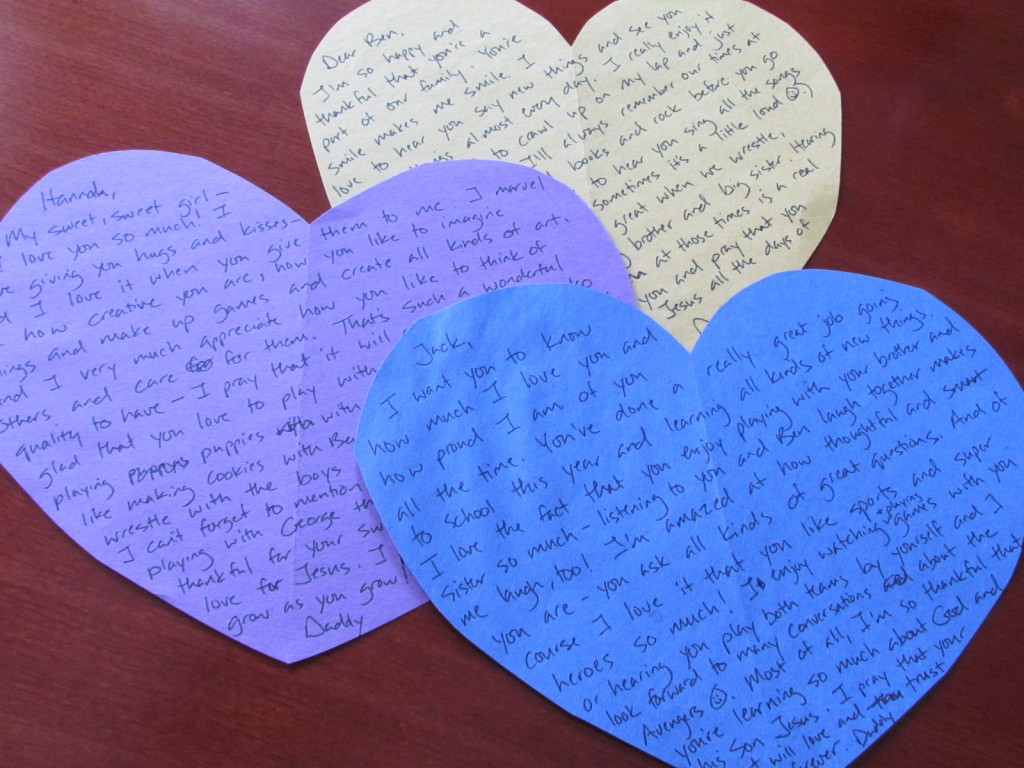 Lastly, I have saved and put each of the kids' hearts in their baby books. Since I'm not the best at keeping up with writing in their books, this at least provides some yearly reflection for each child. Last week, my 5-year-old daughter pulled out her baby book and begged me to read her prior Valentine's letters. Again, just a priceless time with her.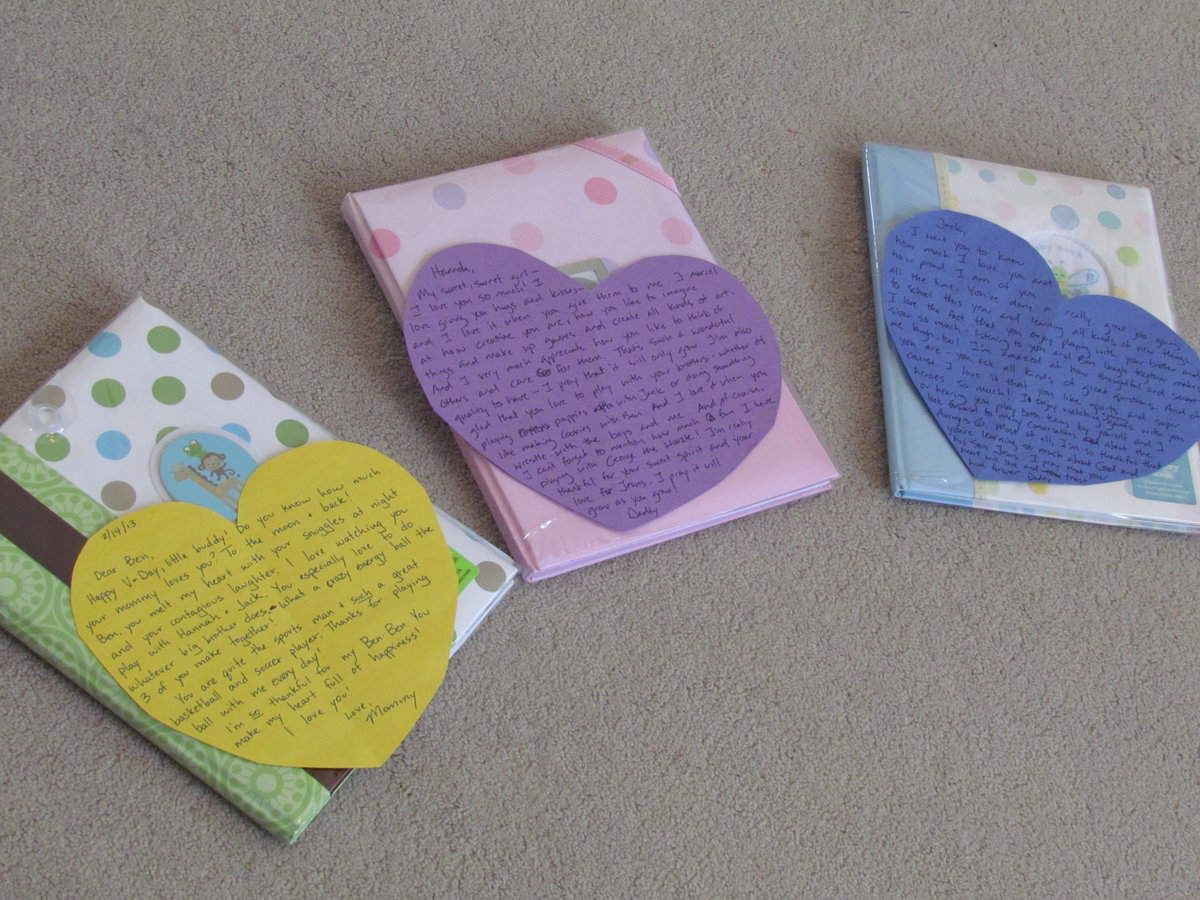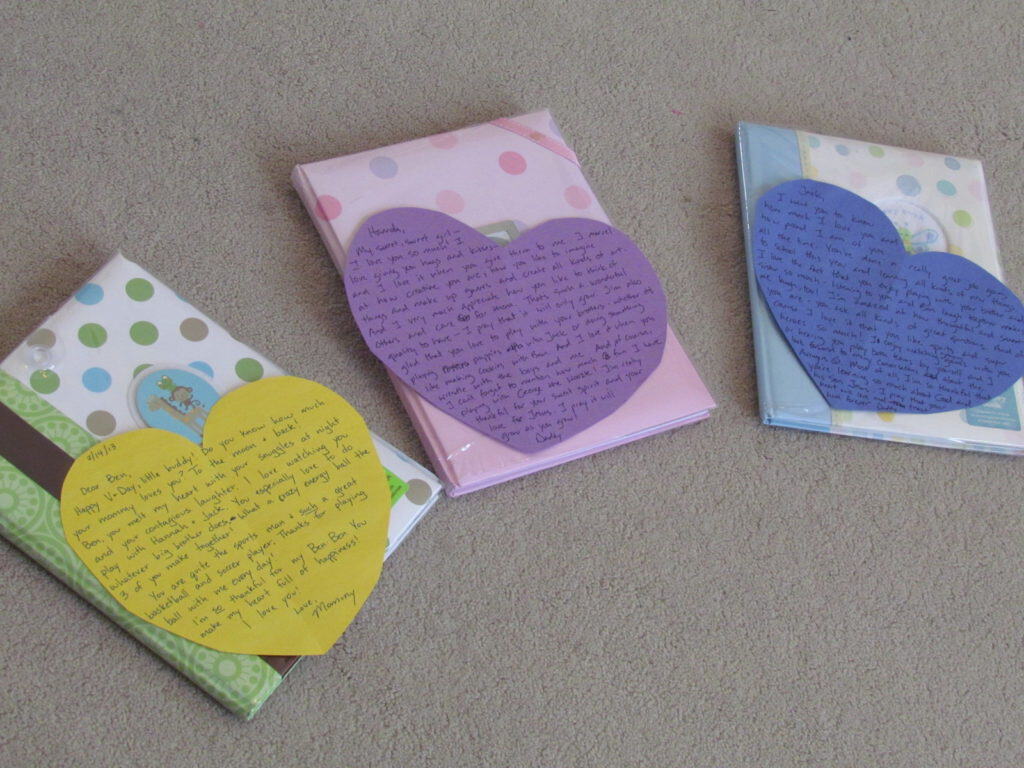 Feel free to steal the clues we came up with (or create much better ones!) and give this a try this February. No matter the age of your kids, I think they and you will love this Valentine's Day Scavenger Hunt.