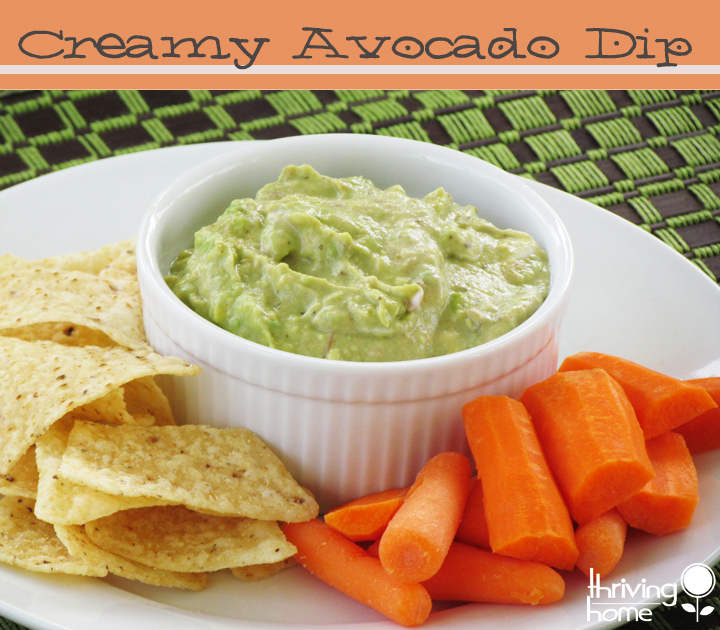 As afternoon snacks go, dark chocolate chips and peanuts rank #1 in my book. But, Creamy Avocado Dip might come in at #2. This healthy and filling dip is a great love of mine for lunch or for snacking.
You can also whip up this Creamy Avocado Dip for an appetizer for a crowd. Pinky swear that it doesn't taste "healthy"–just creamy and delicious! Serve with tortilla chips, carrots sticks, and any other fresh veggies you like.
I must note that my absolute favorite salsa in this recipe is the Double Roasted Salsa from Trader Joes. We always stock up on it when we're in the city. As you may know, I heart TJs.
Check out more of our healthy snacks here and appetizers here. I hope you can enjoy some of this green goodness soon!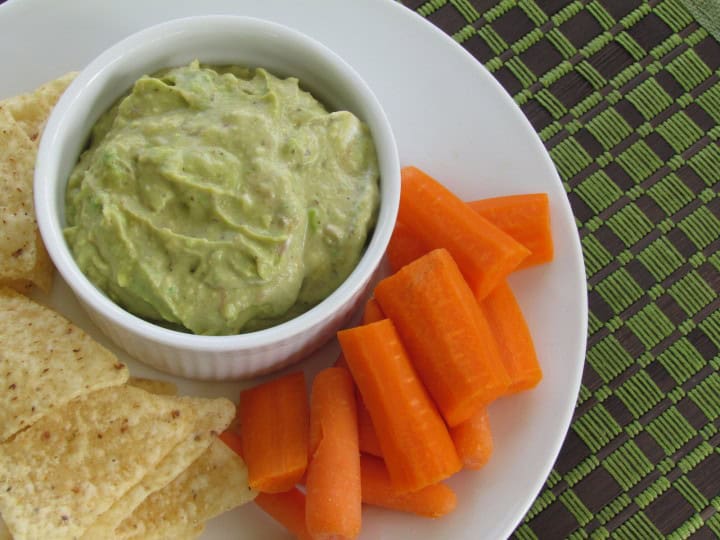 Creamy Avocado Dip
Ingredients
For One:
1 avocado
1 tablespoon fresh lemon juice (about ¼ of a lemon)
salt, pepper, and garlic powder, to taste
1-2 tablespoons of salsa (I love Double Smoked Salsa at Trader Joe's in mine!)
1-2 tablespoons of plain Greek Yogurt (fat-free works fine)
For a Crowd (serves 8-10):
8 avocados
8 tablespoons fresh lemon juice (juice of 2-3 lemons)
salt, pepper and garlic powder, to taste
1½ cups salsa
1½ cups plain Greek yogurt (fat-free works fine)
Instructions
1) Remove the avocado flesh with a spoon and place in a bowl. Add lemon juice and smash with a potato masher or back of a fork until smooth.
2) Add salt, pepper, and garlic powder to taste. Stir to combine.
3) Add in salsa and Greek yogurt and stir until thoroughly combined.
4) Serve with fresh veggies (carrots, celery, broccoli, peppers) and/or chips.
You might also like...