10 Free Printable Valentine's Day Cards (Perfect for Lunch Boxes!)
This post may contain affiliate or sponsored links. Please read our disclosure policy.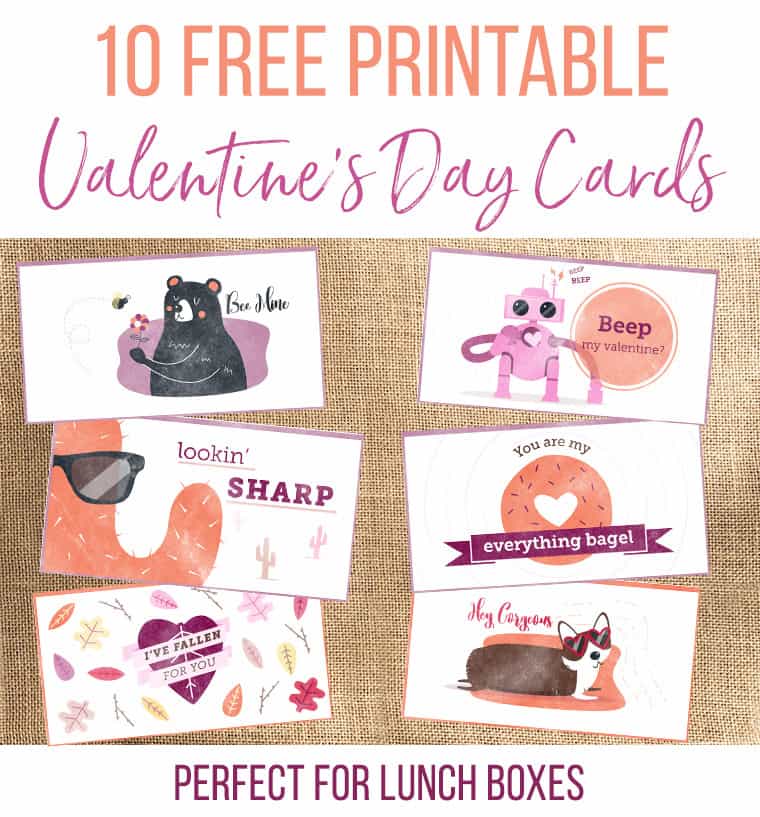 When I was in junior high, my school held an annual Valentine's Day fundraiser. You could buy $1.00 carnations to give to people around you. There were three colors that had taken on a meaning of their own in my small town school. Blue meant friendship, red meant love, and yellow meant secret admirer (squeal!). Throughout the day you'd receive blue carnations, a few red ones from your parents or boyfriend, and if you were lucky, the most coveted carnation: the YELLOW. Oh the suspense!
I remember students parading around from class to class proudly with their armful of carnations that clearly stated: "I am popular! I am loved by all! People have crushes on me!"
The carnations were a big deal, people.
It's pretty crazy that 20+ years later, I still remember the carnation exchange. These small acts of love stuck with me and I remember feeling on top of the world when I'd receive one.
While small things don't feel significant to adults, it's important for us to remember that they are a big deal to kiddos.
This is why I am excited to pass along to you something easy that you can do for your kids around Valentine's Day. Berries.com was kind enough to pass along these 10 Printable Valentine's Day Cards for you to have and use. FOR FREE!
Each Valentine is 6 inches tall, meant to be folded in half to create a little card for someone. They all include a cute little pun that your people will find cheesy but deep down really like. Here are 70 more Valentine's Day Puns if you need more ideas by the way.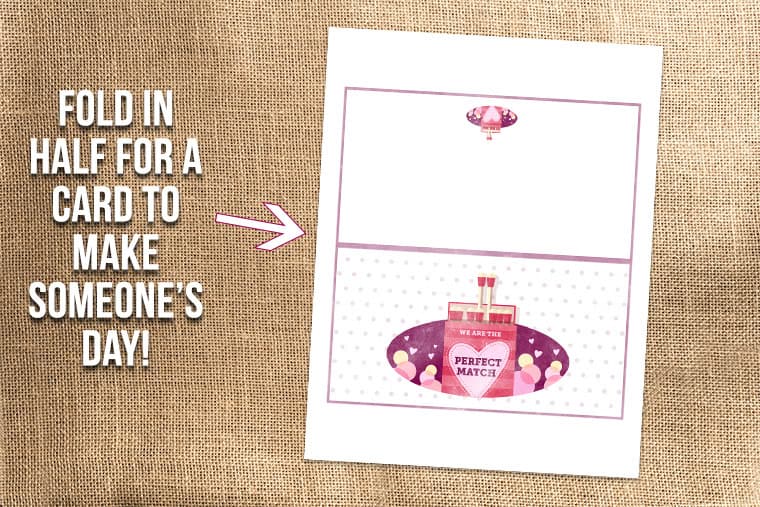 Here are some ideas on how to use them:
Put them in your kid's lunch box every day a week before Valentine's Day
Slip one under your kiddos bedroom door each morning before they wake up
Put them on the dashboard of your teenagers car
Use them as notes for a Valentine's Day Scaveger Hunt
Want cards for your own use? Just click below! We will send them right on over to your inbox.