5 Ways to Prepare for Your Child's Heart for Easter
This post may contain affiliate or sponsored links. Please read our disclosure policy.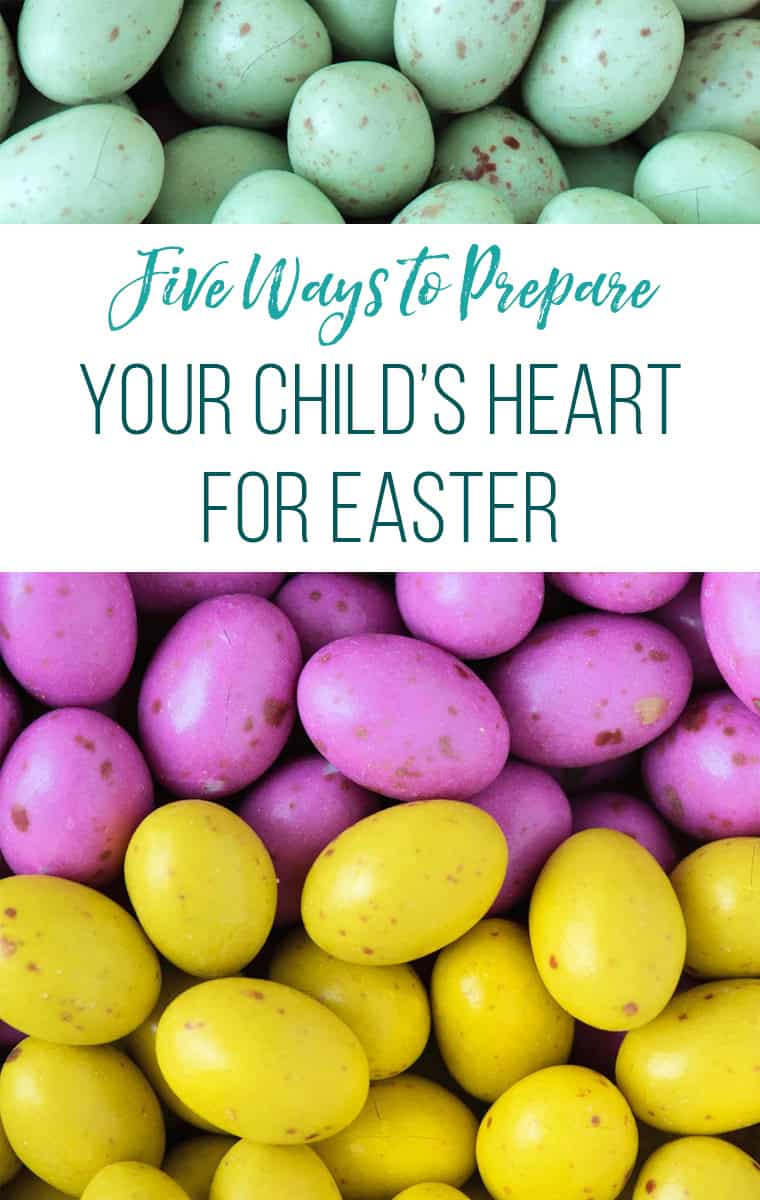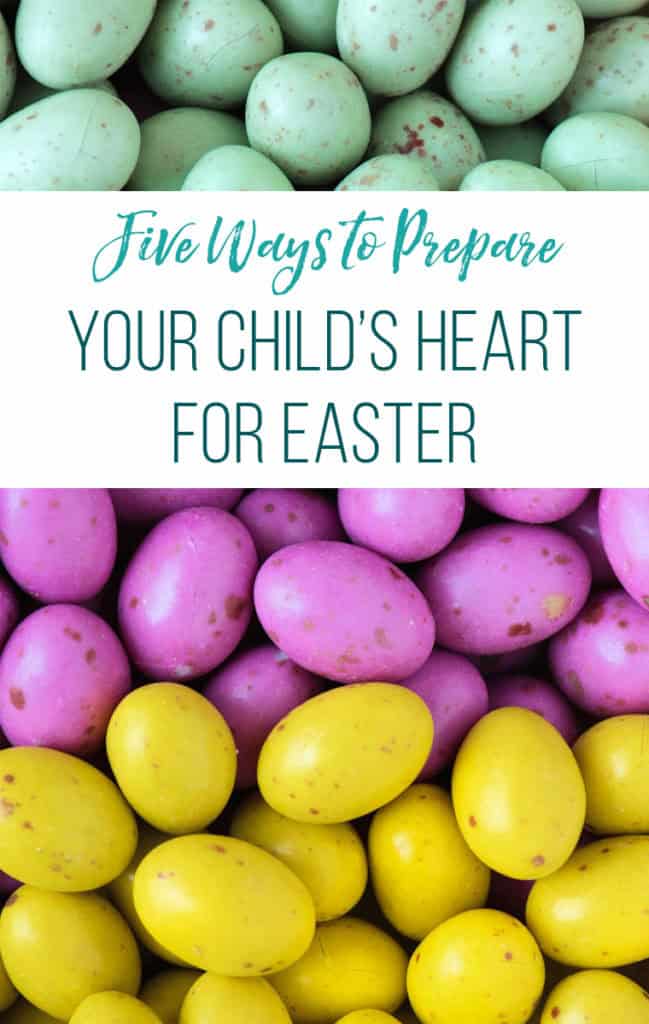 What comes to mind when your children think about Easter?
I wish I could say that my kids get excited about the fact that Jesus conquered death and sealed the deal on eternal life through him, buuuut I'm pretty sure my kids think of candy. Then of Easter egg hunts. Then of what will be in their baskets. And then they think of more candy.
As with most holidays, I try to find the balance of celebrating it in a fun, memorable way but also reminding my children of the true meaning behind why we celebrate.
Focusing on Christ's resurrection around Easter doesn't happen by accident. It takes some planning and intentional parenting to help kids see past the chocolate bunnies and egg hunts in their near future. Here are a few ideas to get you started. Please comment and share any other ideas you have!
Note: We are a participant in the Amazon Services LLC Associates Program, an affiliate advertising program designed to provide a means for us to earn fees by linking to Amazon.com and affiliated sites. Read our full disclosure policy here.
5 Ways to Prepare Your Child's Heart for Easter
Before you do spend money on anything, open your Bible! Slowly read the chapter of Luke 24 and let it soak in. Imagine what it would have been like to be there. Let God use his word to stir your excitement about he did so long ago and what he continues to do today. I'm kicking myself for not snagging a She Reads Truth Easter Bible Study but will for sure do this next year!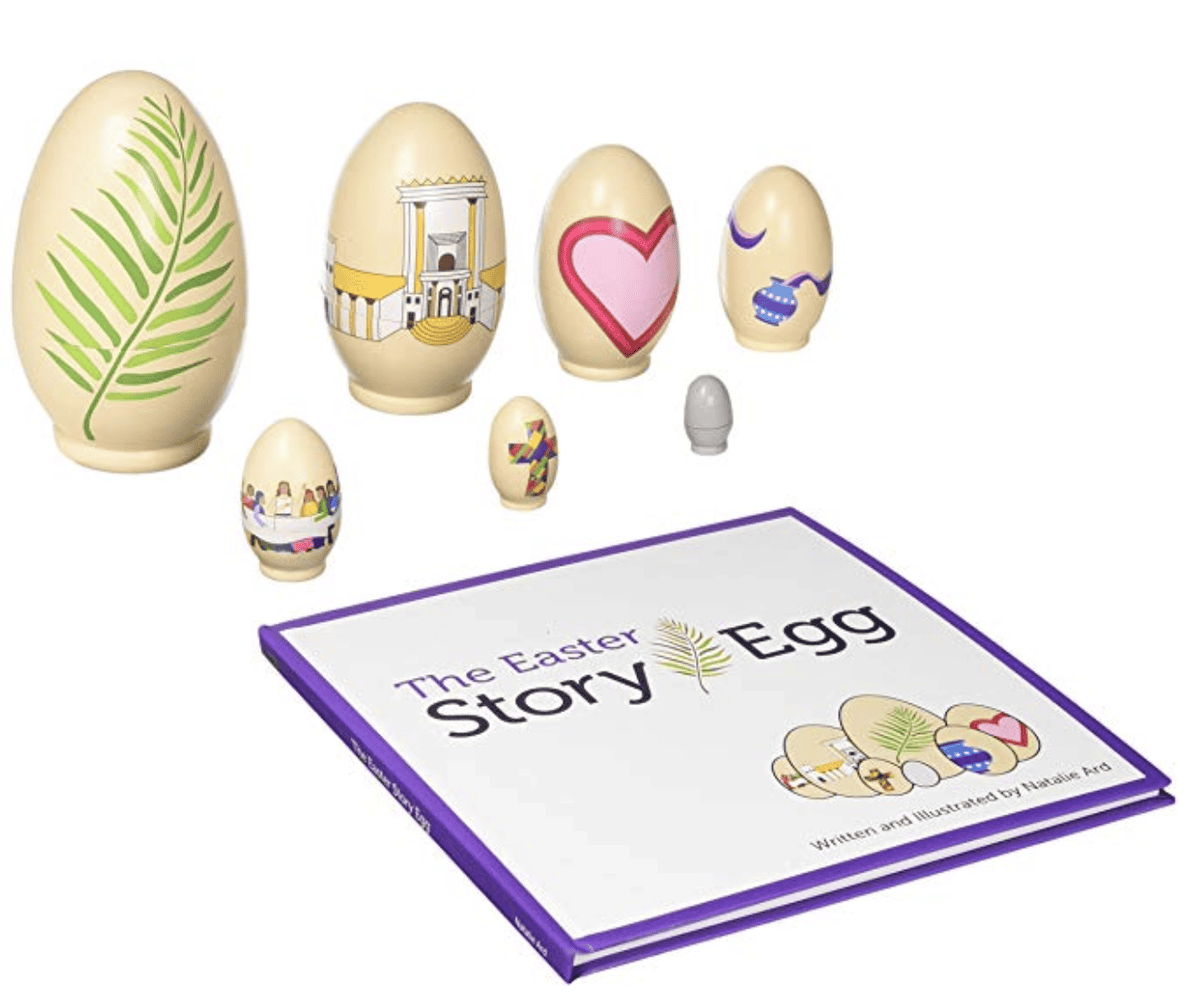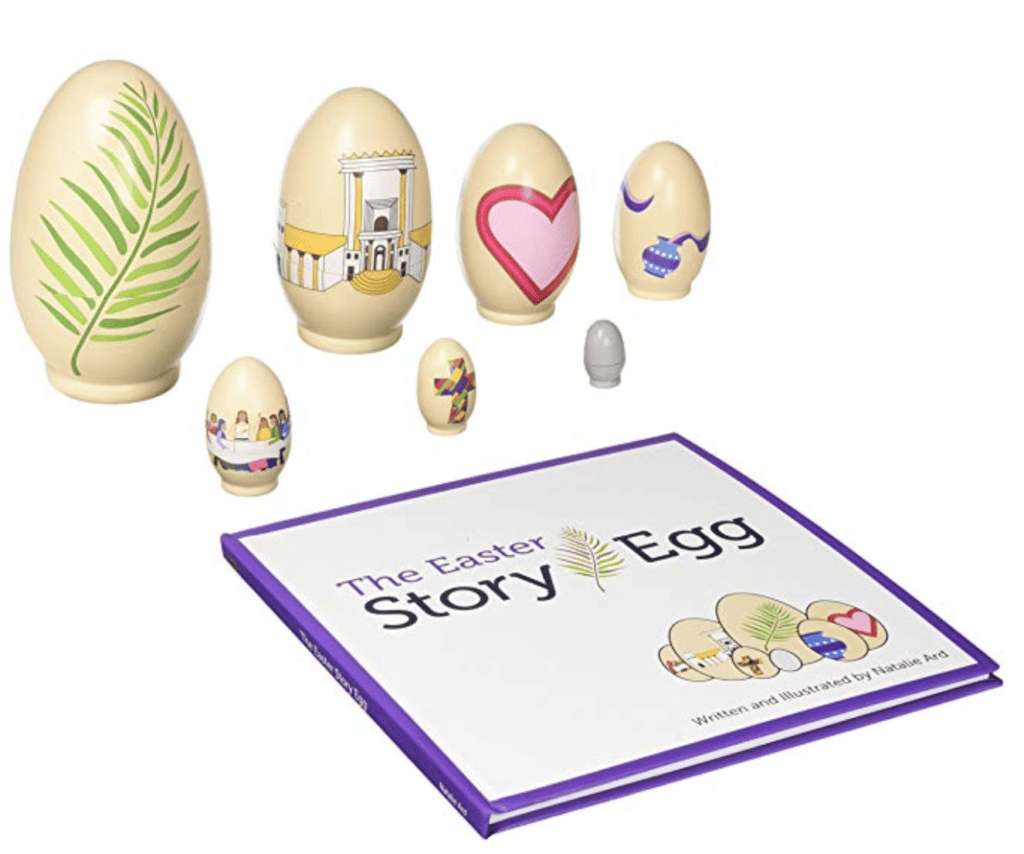 I love the idea of celebrating the true meaning of Easter with this interactive, hands-on activity. This daily count down activity helps kids understand the Easter story and reminds them of God's love. Discover a new egg and story every day from Palm Sunday to Resurrection Sunday.
VeggieTales: An Easter Carol DVD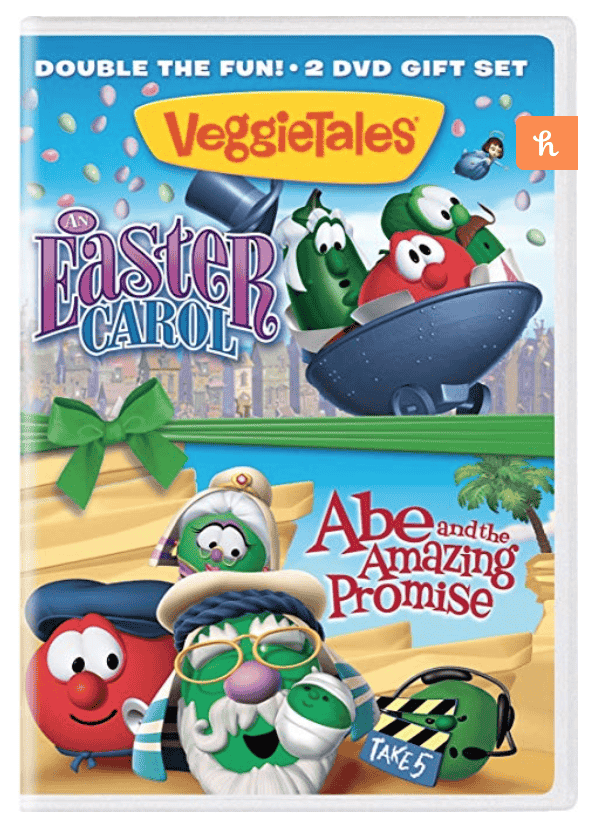 VeggieTales crack me up. I love the creative ways they communicate Bible stories and God's promises to little hearts. If your child has some screen time, pop this in!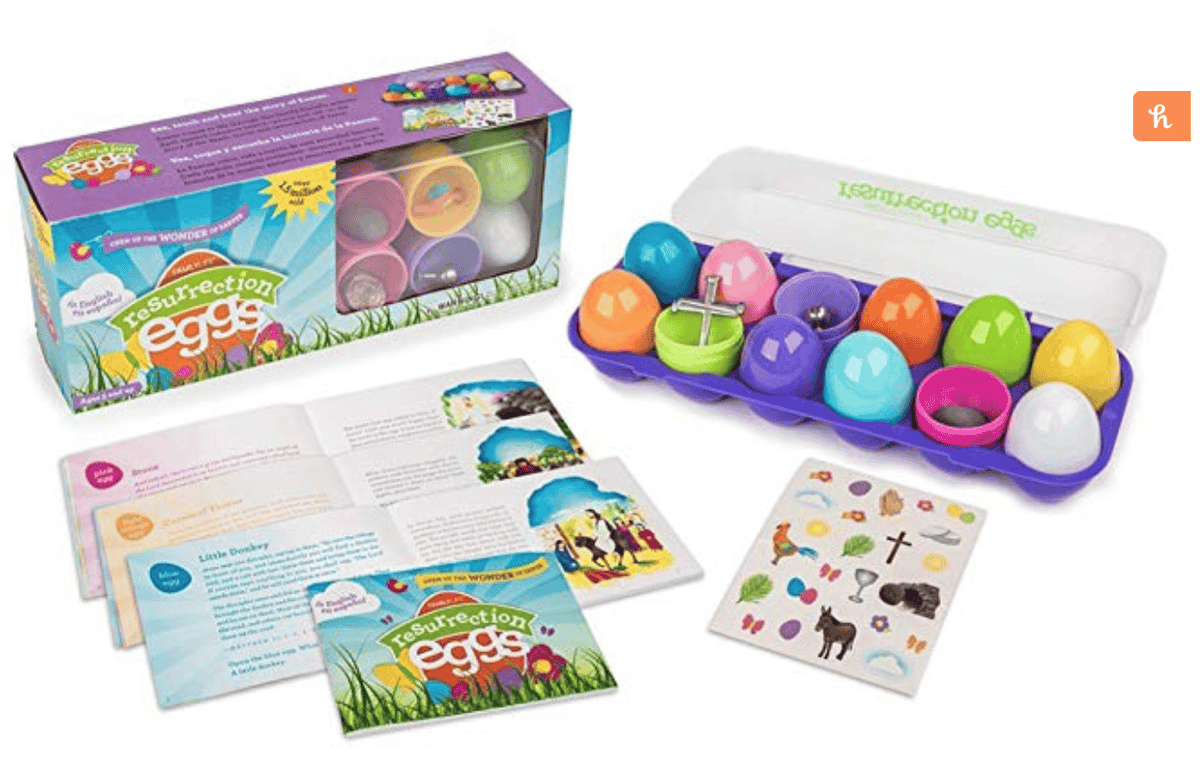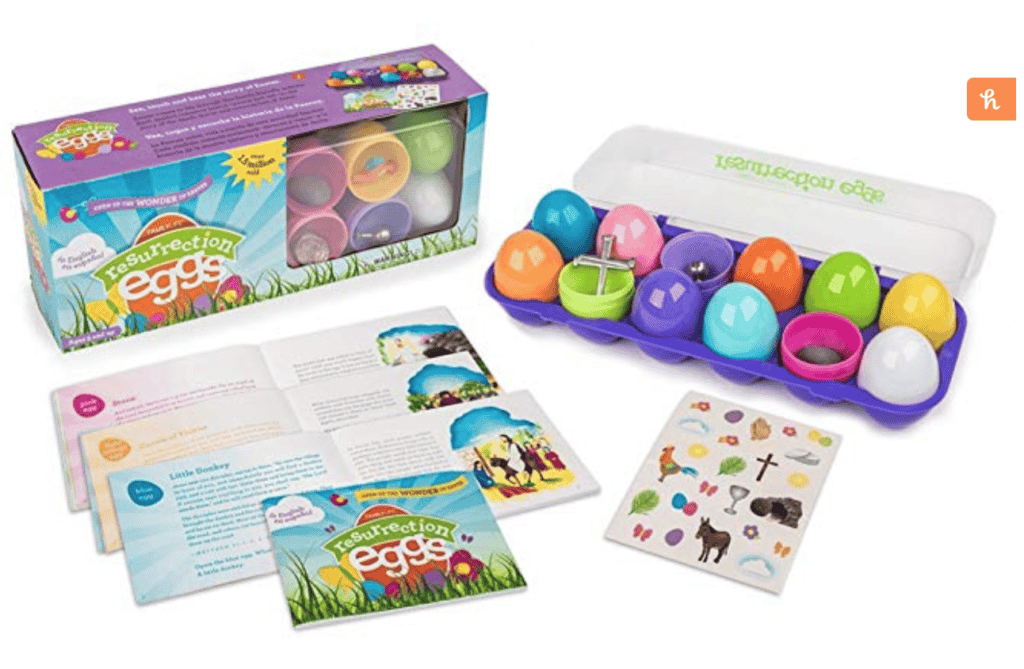 Send your children on a hunt that will lead them to the treasure of Easter. Read the story together, open each egg, and find the surprise inside – each a symbol of Jesus' journey to the cross. Love this idea so much!
Stock up on some good books like these: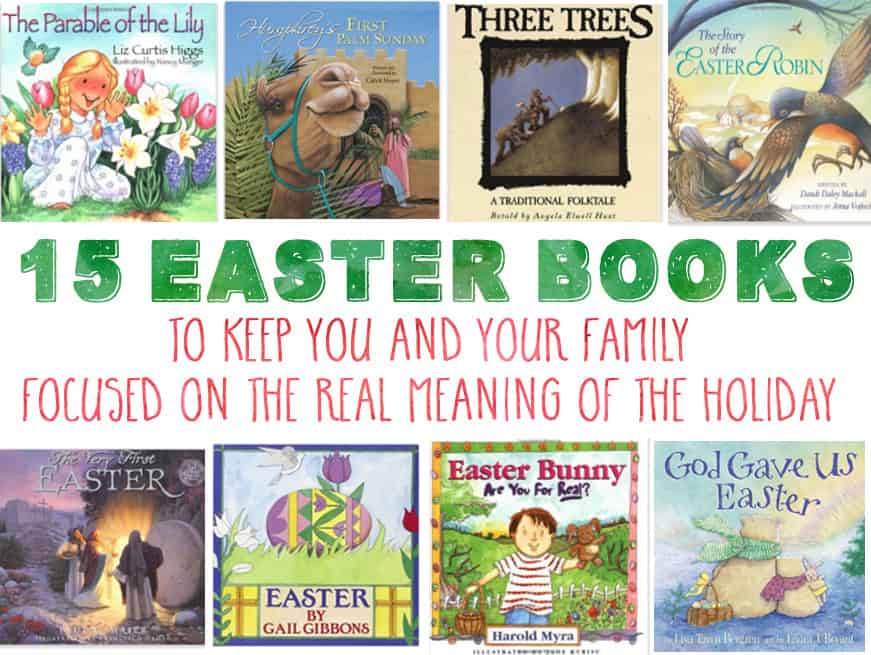 One way that I plan to fight the uphill battle of giving meaning to the holiday is to have a stash of good children's' books to read with my kiddos. I only pull these out of storage around Easter time so they feel extra special.
Bonus: What's In the Bible Series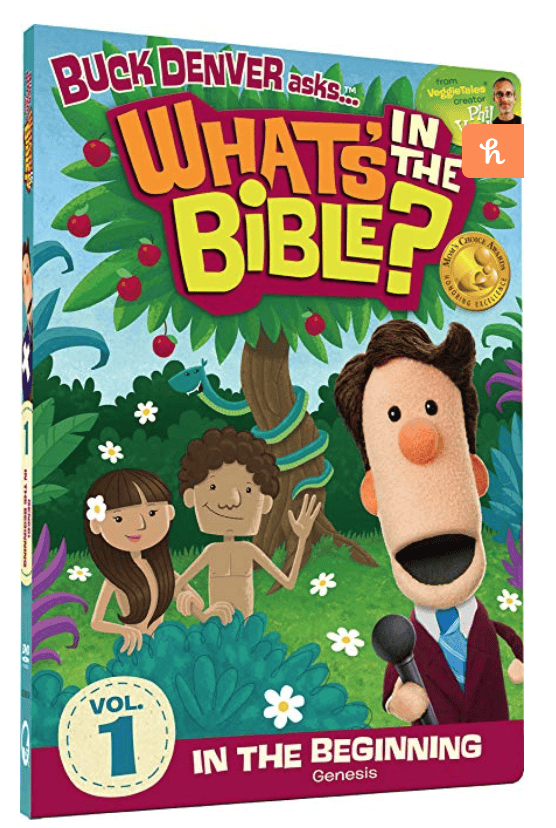 My husband and I are big fans of this series by Buck Denver. I love the creative, original, and hilarious approach these fun puppets take on explaining the story of the Bible. I believe volume 10 covers the resurrection but that part is only more powerful in the context of the entire Bible's story.
Let us know if you have any other ideas. We learn so much from you guys!