Fourth of July Craft Ideas
This post may contain affiliate or sponsored links. Please read our disclosure policy.
It's June! It's summer!
I'm already seeing some Fourth of July crafts floating around the blogland so I thought I'd throw a few of mine in the mix. Pin it if you like it!
Here is a Fourth of July Onesie
I made this little festive outfit for my daughter last year. It only takes some basic sewing skills and a little bit of time.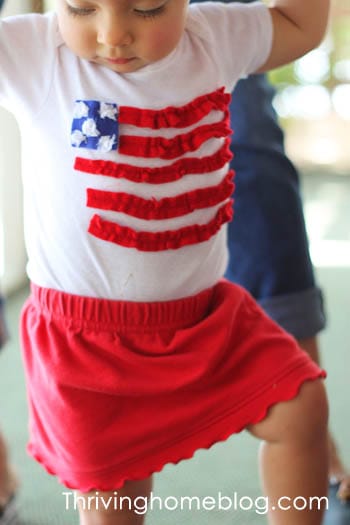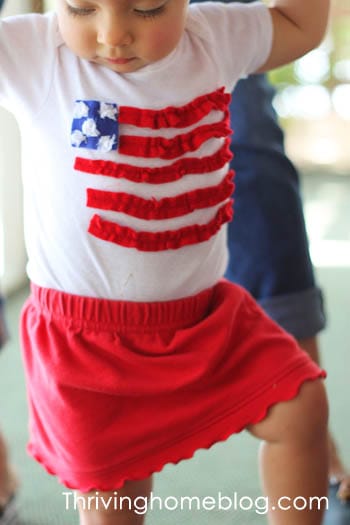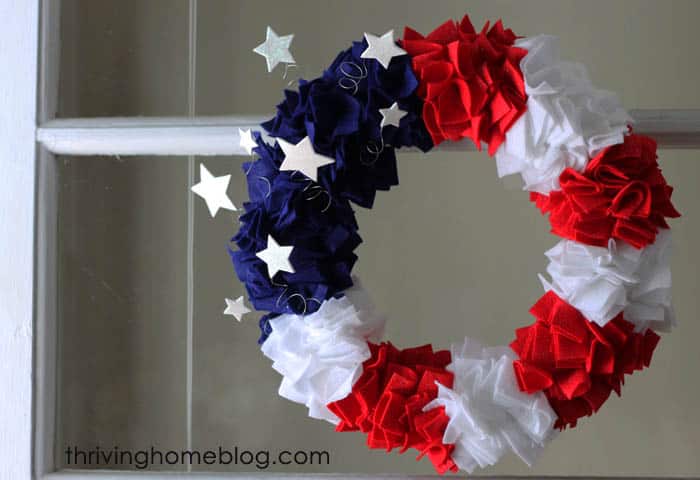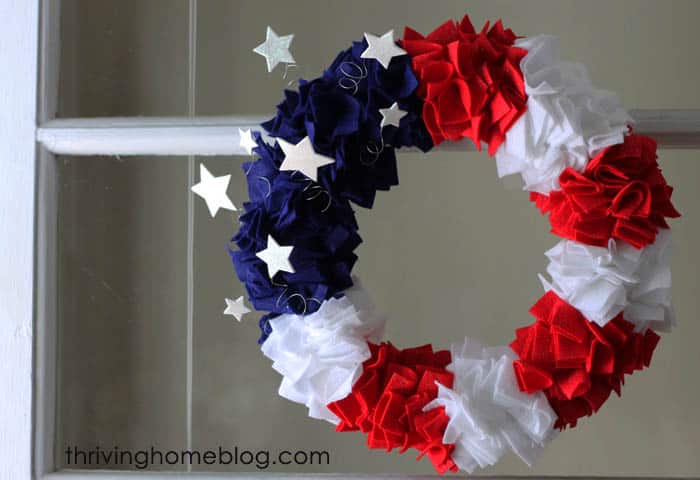 This is one of my favorite craft projects. First of all it's cheap and easy to make. Just cut up some felt and pin it on to a foam wreath. All the supplies can be found at your local craft store. I also love this 4th of July craft because it is a really fun one to do with a group of friends. It's a pretty monotonous project so it's great to have a person to chit chat with while doing it.
I'm hoping to have a little time to do another 4th of July craft this year but having a 6 week old and toddler proves to be a bit time consuming… haha! For now I'll just have to live vicariously in my past when I had time to do holiday crafts.
Happy summer!