Ghost Bowling
Updated: 12/30/21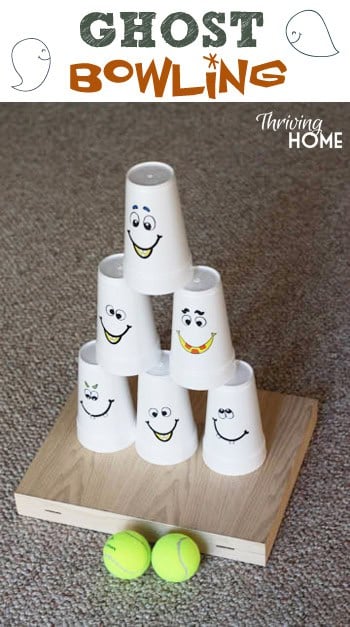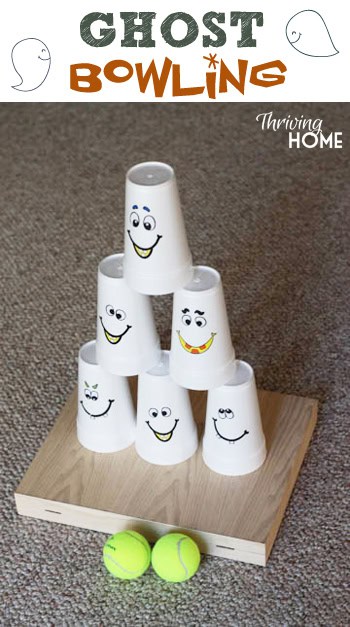 Here is a quick and easy game for a Halloween party!
Simply decorate Styrofoam cups to resemble ghosts. Either use stickers like I did or you can draw faces on them with markers.
Stack them up and have kids attempt to knock them over with tennis balls. Make sure to make a rule that the ball has to bounce once before hitting the ghosts. This prevents kids from chucking the balls across the room or too far away from the game.
Since we had lots of littles at our party last year, I set up two stations to prevent any scuffles with taking turns. It was a blast!
Looking for more easy Halloween preschool activities? Check out our 31 Easy Preschool Halloween Crafts round-up.