How Long to Cook Frozen Chicken Breast in the Instant Pot
This post may contain affiliate or sponsored links. Please read our disclosure policy.
Looking for how long to cook frozen chicken breast in the Instant Pot? You're in the right place. THIS IS WHAT WE DO! After all, we did write an Instant Pot cookbook. There is a lot of misinformation about cooking frozen food in the Instant Pot, but rest assured, we've got all the tested tips and tricks that you need!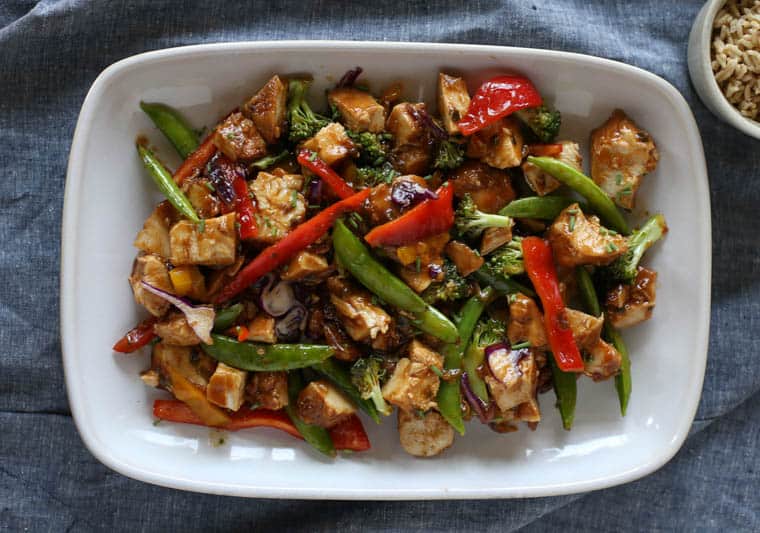 After TONS of freezer meal recipe testing that has resulted in under- and overcooking chicken breasts in the Instant Pot, we've learned a thing or two about how to get the right result every time. Breathe a happy sigh because we've done the work for you and are thrilled to be sharing all we know!
In This Article, You'll Find:
How long you should cook a frozen chicken breasts in the Instant Pot
Pro tips on cooking frozen chicken in the Instant Pot
A free Instant Pot cooking times chart
The answer to if you can cook frozen chicken breasts in the slow cooker
Instant Pot chicken breast recipes you might like
Where we get our chicken breasts from
Our best Instant Pot freezer meal inspiration
How Long to Cook Frozen Chicken Breasts in the Instant Pot
Cooking times are based on 1-2 pounds of frozen medium-sized boneless, skinless chicken breasts.
Frozen chicken breasts will cook in the Instant Pot on the "manual" setting for 15-20 minutes with a quick pressure release or to a safe internal temperature of 165°F. When cooking food from frozen in the Instant Pot, we recommend starting at the shorter end of the time range and then adding more minutes if it's not done.
The only variation to this cooking time is when chicken is in a soup. We found that because it takes so much longer for the Instant Pot to come to pressure, the chicken takes LESS time to cook; typically 5-6 minutes. It feels a bit counterintuitive since there is more in the pot when cooking a soup recipe but we consistently found that chicken was done quicker this way.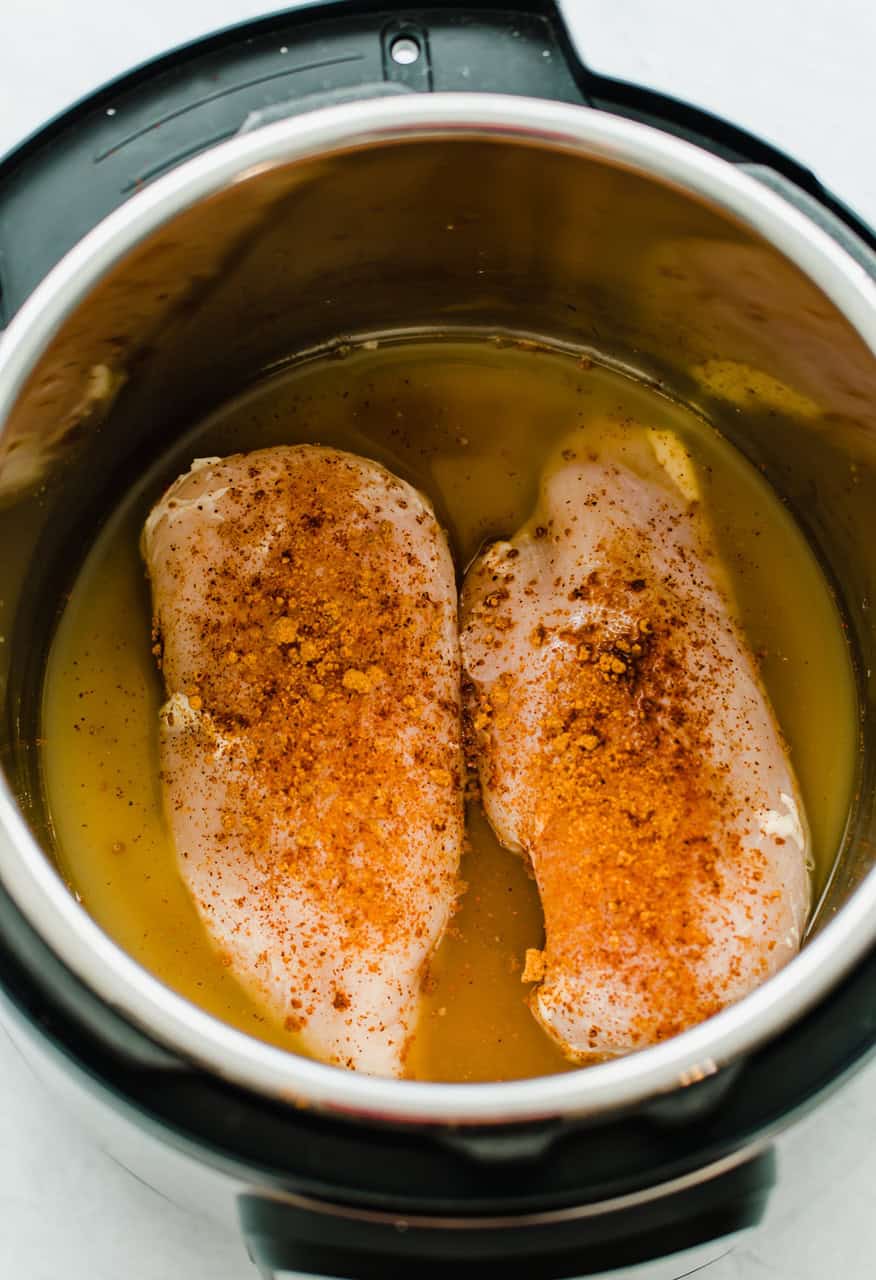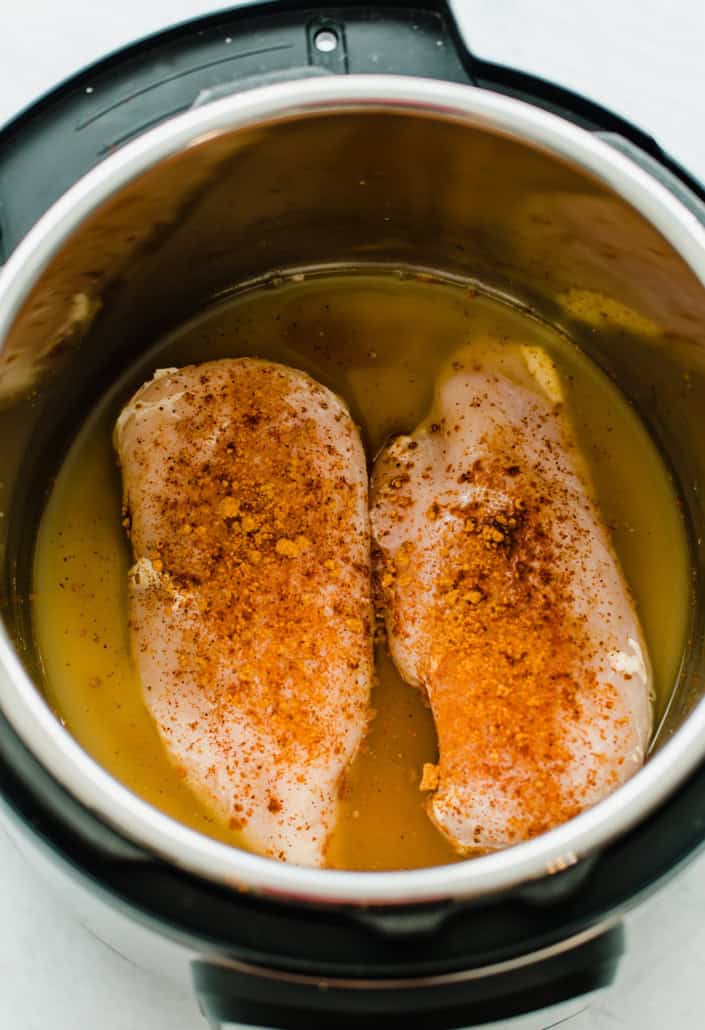 Pro Tips on Cooking Frozen Chicken in the Instant Pot
In order for the 6 quart Instant Pot to work, it needs a minimum of 1 cup of liquid. If you have an 8 quart Instant Pot, it needs at least 1 1/2 cups of liquid.
Because chicken breast is so easy to overcook, we always use the quick release method. Quick release is when you turn the pressure release valve to "open" or "venting" (depending on IP model) at the completion of the cooking cycle. This forces the steam to release from the Instant Pot quickly.
Do not stack chicken when cooking in the Instant Pot. It will cook unevenly. This is especially true for frozen chicken. Try to spread it out evenly along the bottom as much as you can.
Use a meat thermometer like the one we recommend here to determine doneness. All poultry must cook to the safe temperature of 165°F internally (or no more pink inside). But, you don't want to cook it longer than that and get dried out.
If cooking chicken from frozen, make sure to read our post about how to prepare and cook freezer meals in the Instant Pot. Seriously, don't skip it.
If you have more questions about the Instant Pot, swing by and browse Instant Pot 101.
Free Cooking Times Chart for Instant Pot
In an effort to save you from overcooking or undercooking future Instant Pot meals, we wanted to equip you with this free Instant Pot Cooking Times Chart. (We spent two years testing the most accurate Instant Pot cooking times for our second cookbook, From Freezer to Cooker.)
Download it, print it, snuggle it, and thank us later.
Can You Cook Frozen Chicken Breasts in the Slow Cooker?
We knew you would ask! And as much as we hate to be the bearer of bad news, the answer is NO. Sadness! But really, trust us on this one. The experts have made it plainly clear that cooking ANY frozen food in a crockpot is not safe.
Here's what the USDA says about frozen food in the crockpot:
Always defrost meat or poultry before putting it in the slow cooker. If you place frozen meat or poultry in a slow cooker it can spend too much time thawing, allow bacteria to multiply, and make you sick. Using defrosted foods will also ensure your meal cooks evenly and all the way through.

USDA
Instant Pot Chicken Breast Recipes You Might Like
Here are some of the "best of the best" IP chicken breast recipes out there to throw in your pressure cooker. Bonus: We'll show you how to prep these ahead of time and freeze them, too!
Featured in People Magazine! This colorful, healthy lemon chicken orzo soup can be made in either the slow cooker or Instant Pot.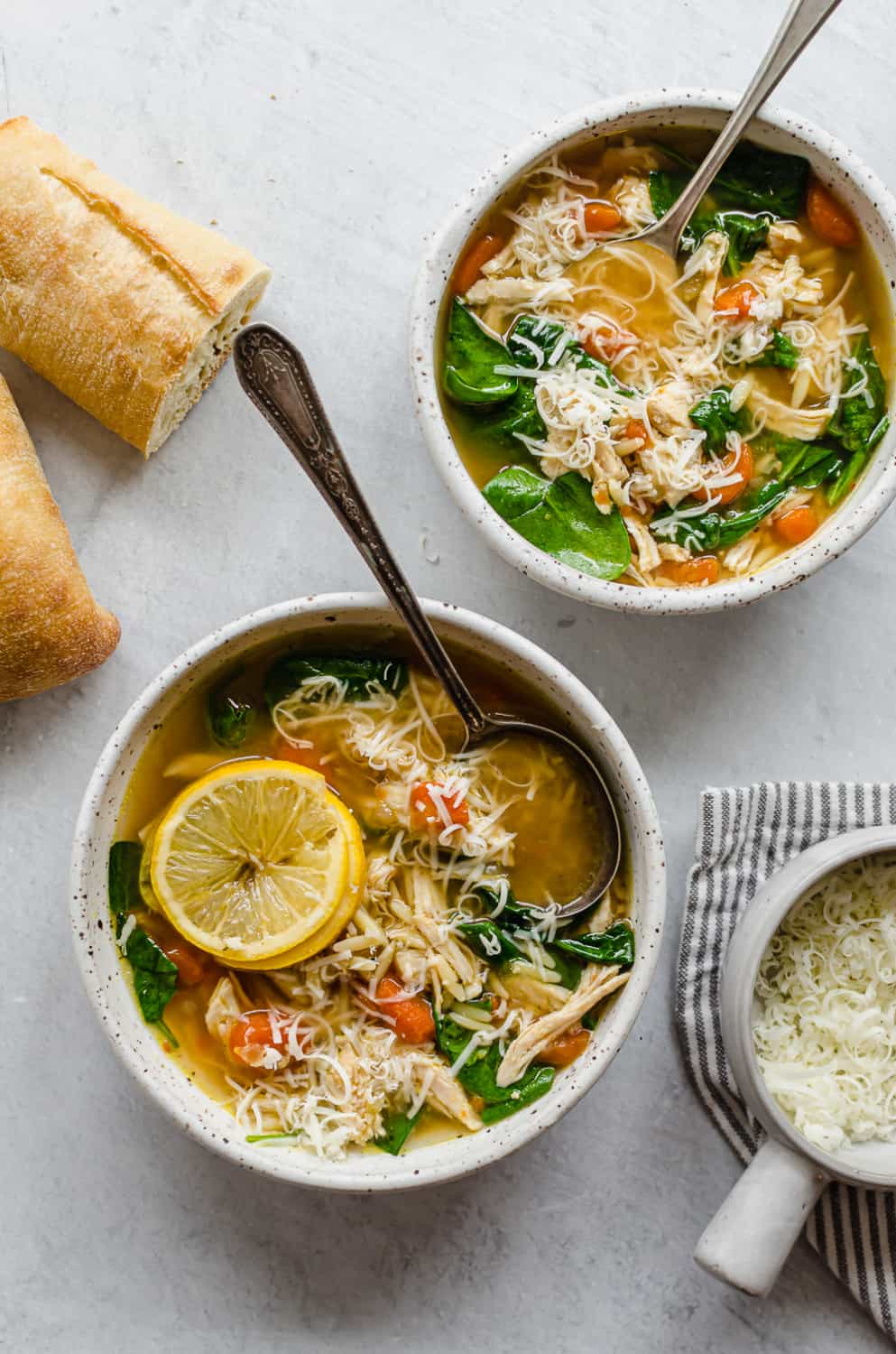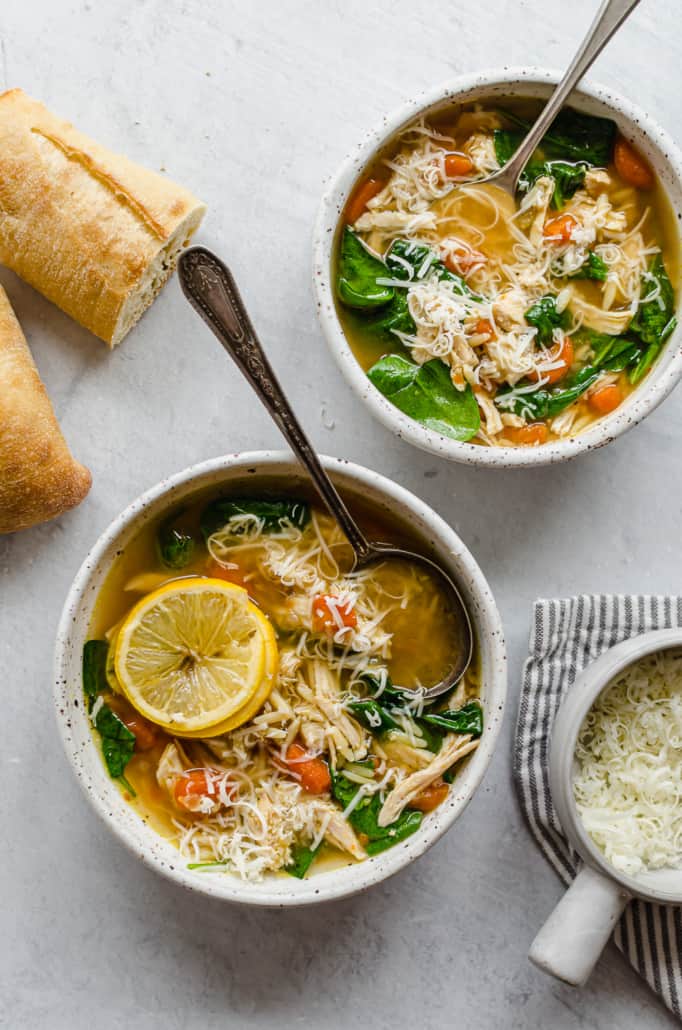 The perfectly seasoned, shredded chicken breasts are served on mini buns and topped with BBQ Sauce to make an easy weeknight meal or a scrumptious meal for groups of people. Be sure to double and freeze the recipe to save your future self time!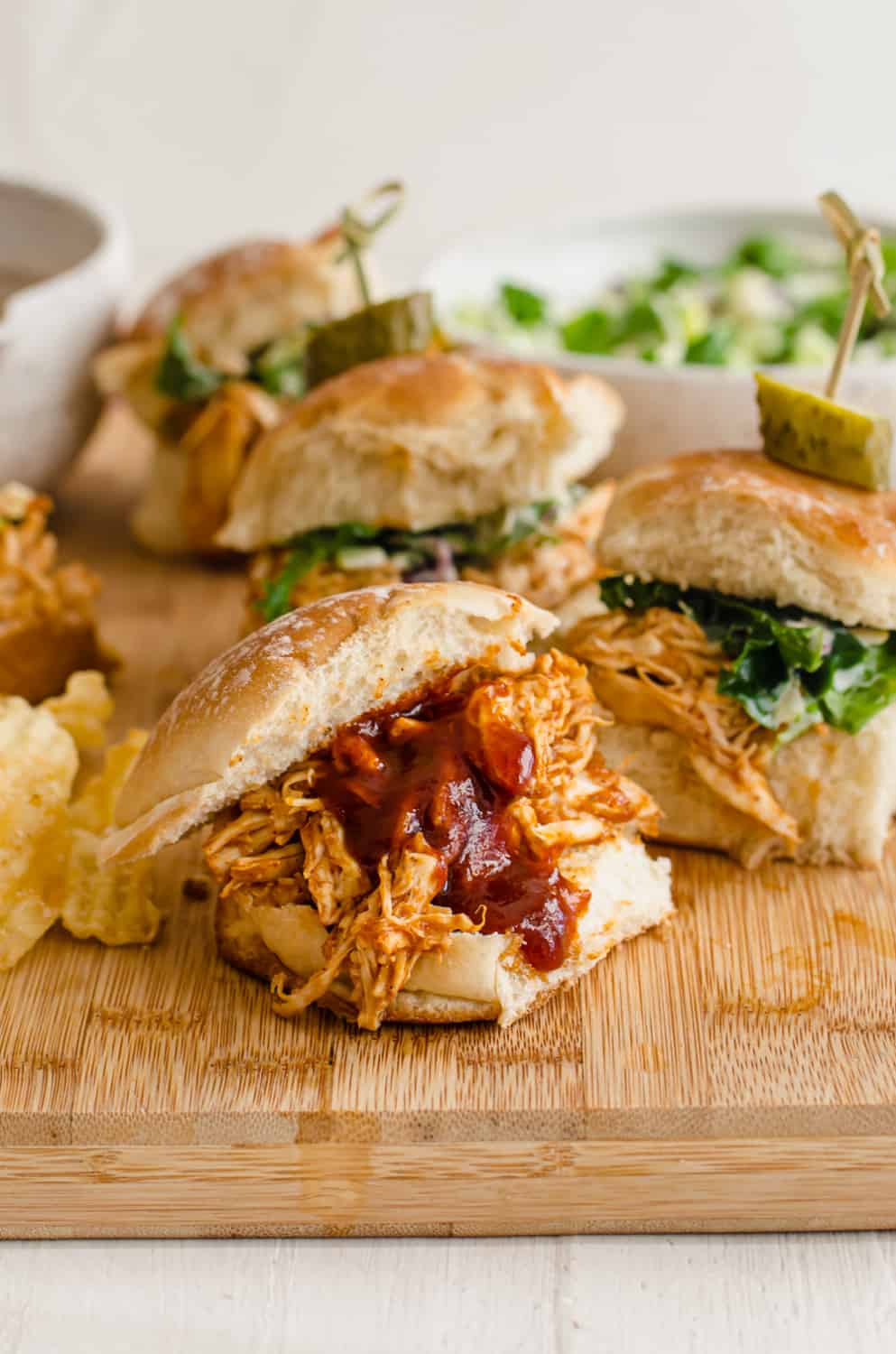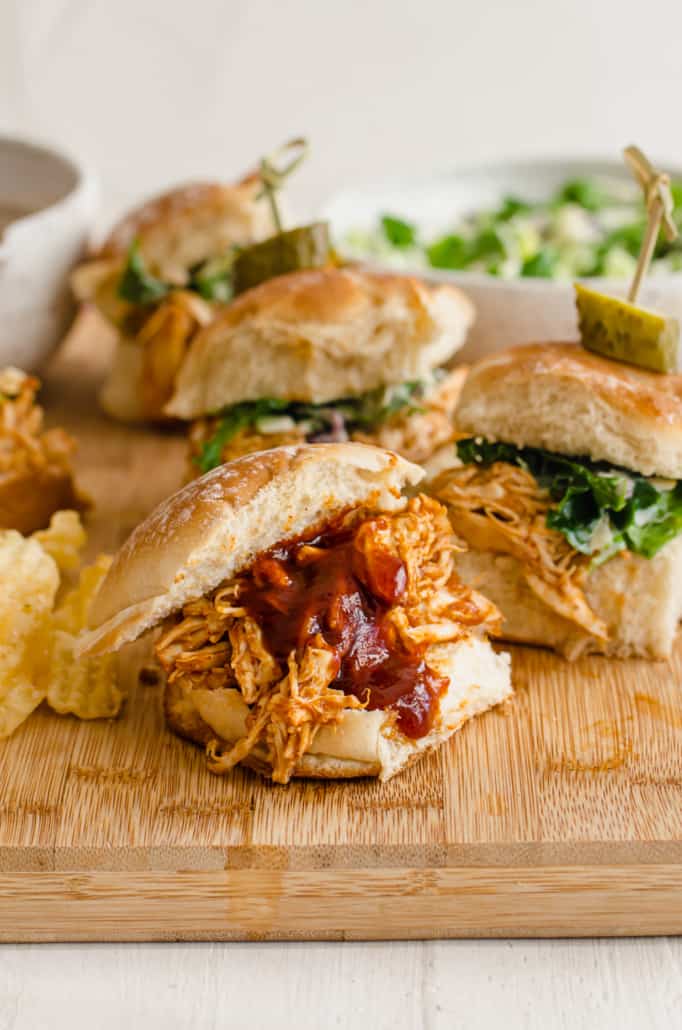 Instant Pot Chicken and Cheese Taquitos
Prep this IP chicken recipe according to our freezer meal instructions and then you can have these for dinner any time. Goes from freezer to table in about 25 minutes!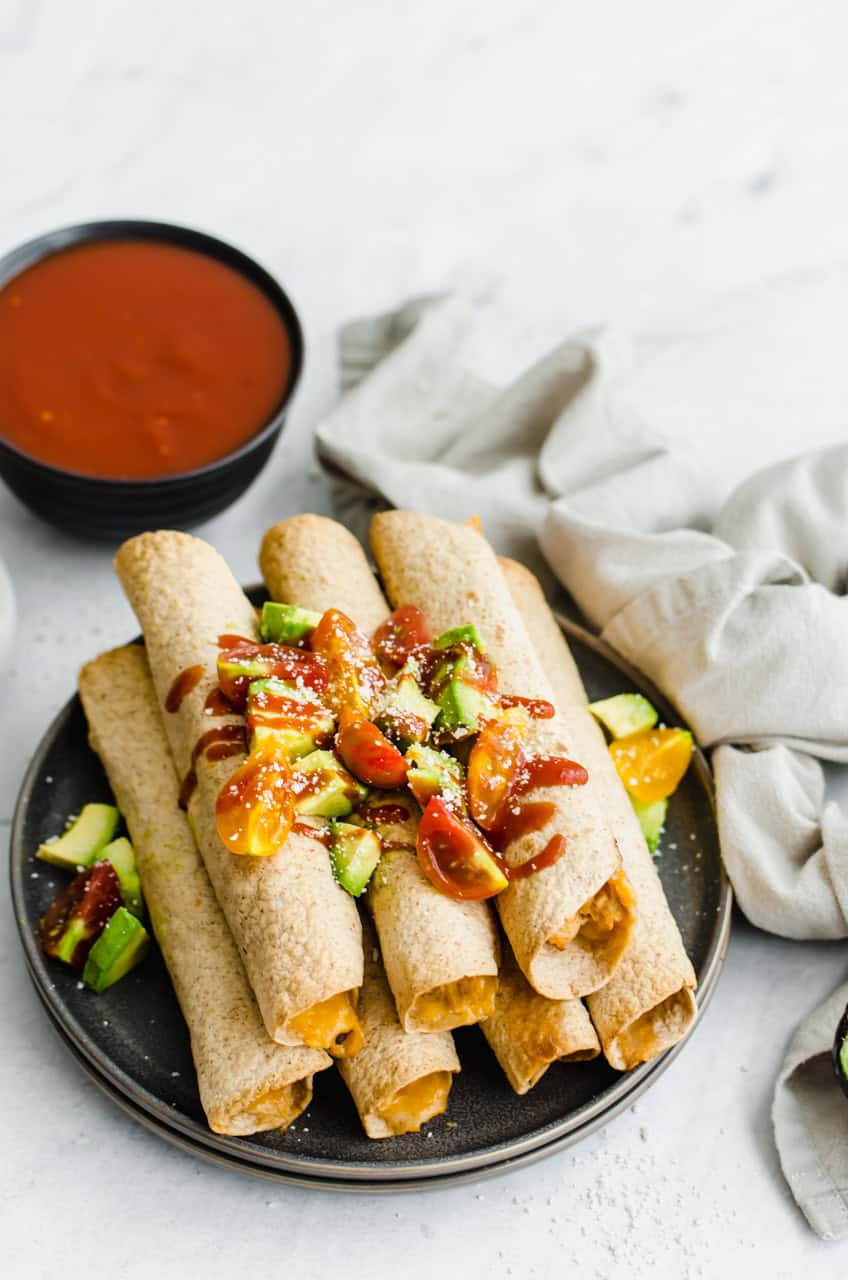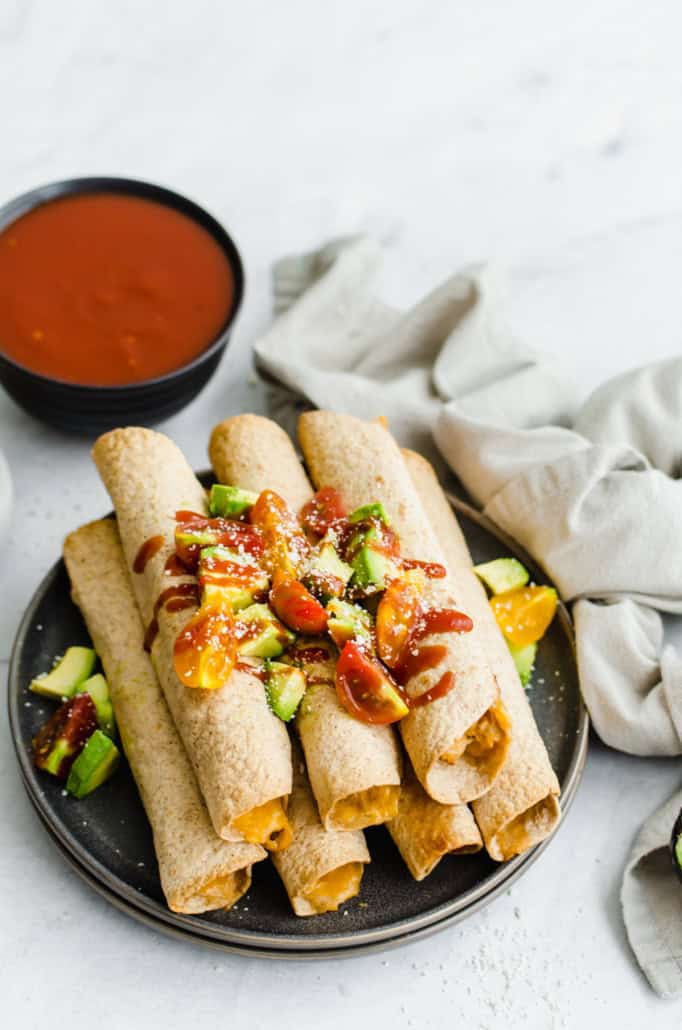 Where We Get Our Chicken Breasts From
We get our meat from ButcherBox. The chicken is organic and curated from small, trusted farms. We highly recommend this service to source healthy meat–like uncured bacon, wild salmon, and grass-fed beef–and have used it for years ourselves.
We love that all their meat is healthy and sourced responsibly. It's so convenient to have it delivered to our doorsteps whenever we choose!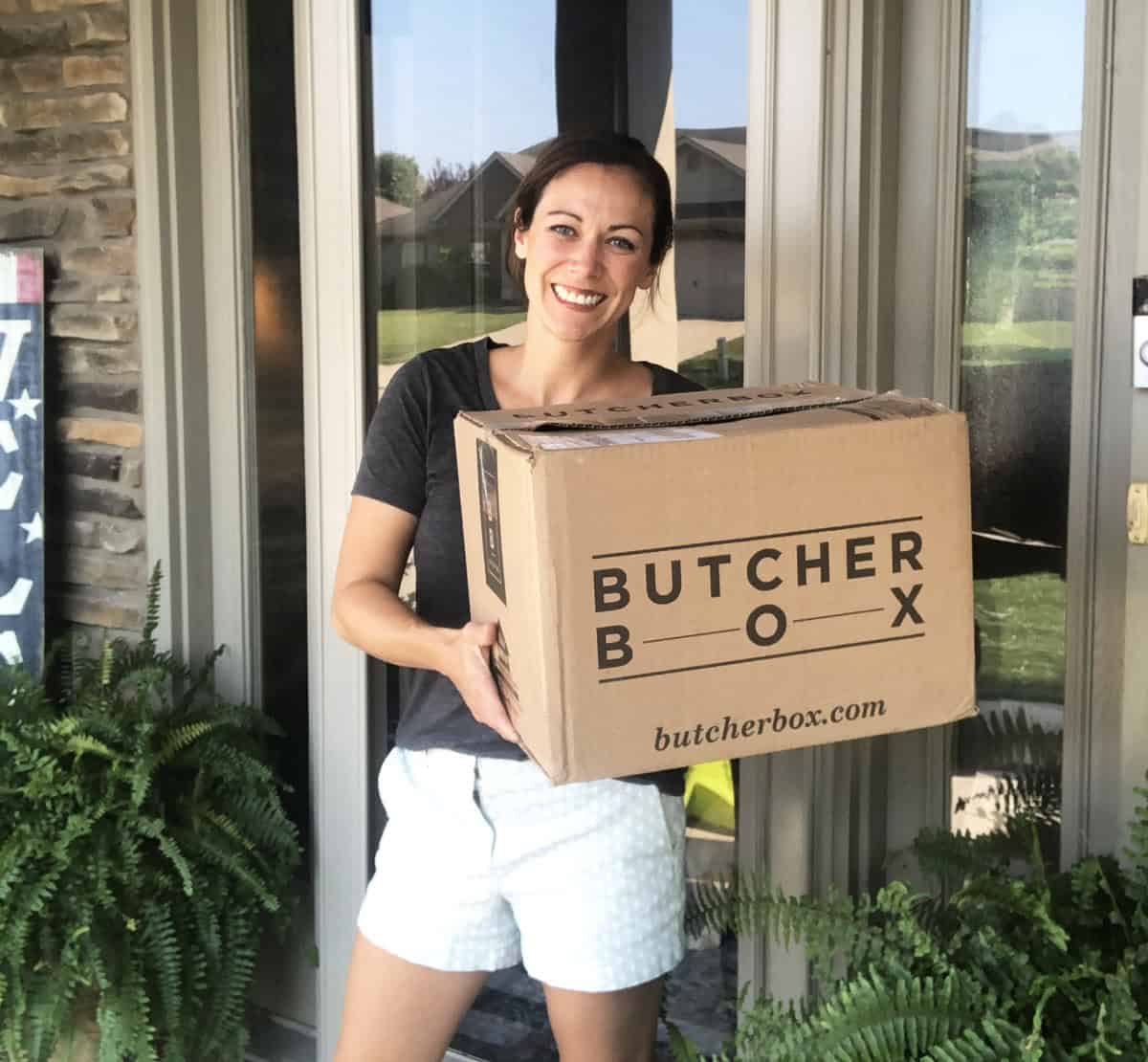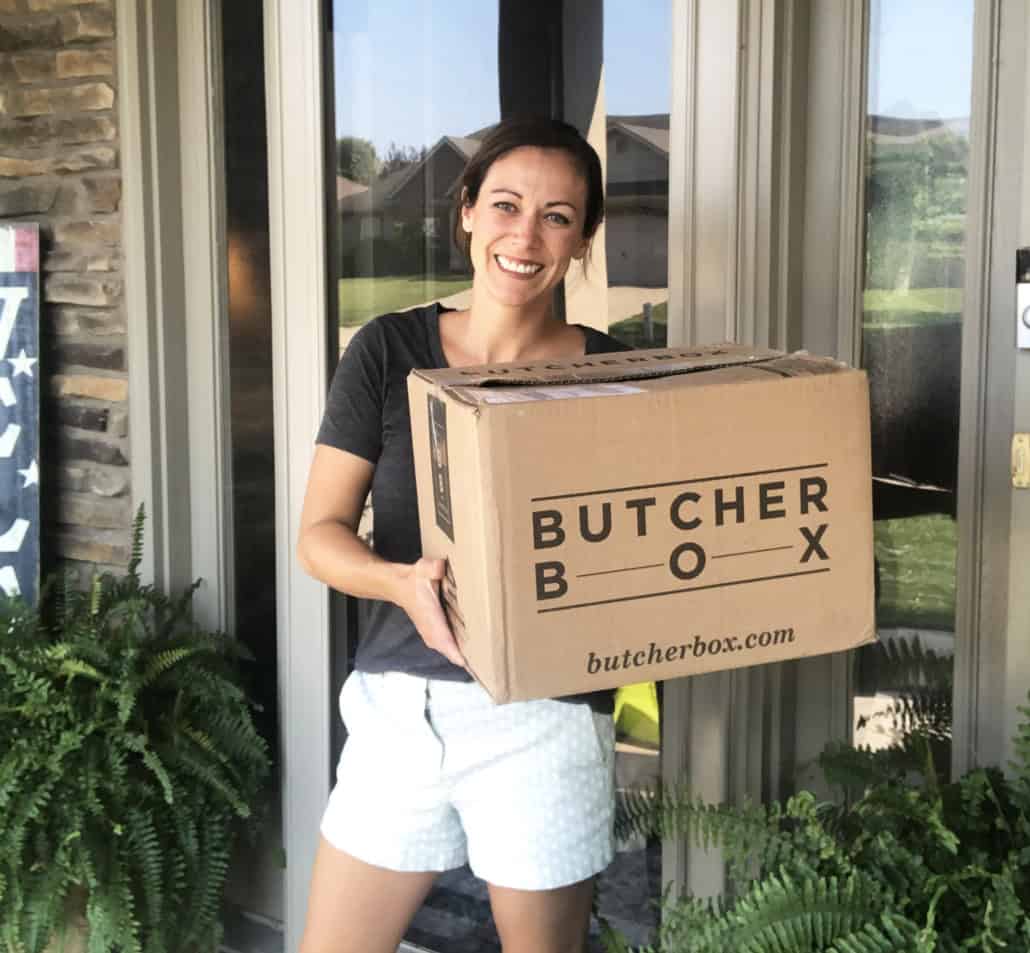 Want More Instant Pot Freezer Meals?
Be sure to check out this post packed with 20+ Instant Pot Freezer Meals!