How to Make Green Slime: Perfect for a Messy-Themed Party
This post may contain affiliate or sponsored links. Please read our disclosure policy.
I've got green slime on the brain…and probably still in my hair.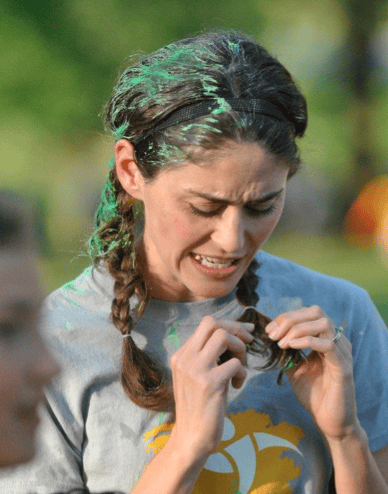 Last week, the team I work with was in charge of our 11th year of what we call Kids Club at our church. It's kind of like VBS on steroids. I'm 33 and it makes me feel like I'm 18 again. There's really nothing like it that I've experienced—one week where 900 people of all ages come together to have fun, build relationships, and learn about Jesus in a completely unique way.
Anyway, this year, our theme was "Go for Gold!" and all about the Summer Olympics. Each night we had an Olympic challenge on stage, and the kid or adult who lost had to enter our Slime Tank (Double Dare anyone?).
I'm telling you right now that you can't go wrong with green slime and a Slime Tank. Kids asked me every night if they could go in the slime tank and/or I could give them the green slime recipe. Needless to say, there was always a huge crowd reaction when someone got slimed.
One of the last nights, I was subjected to this ultimate punishment…
Ironically, Polly's husband was also in the Slime Tank since he was one of the main skit characters…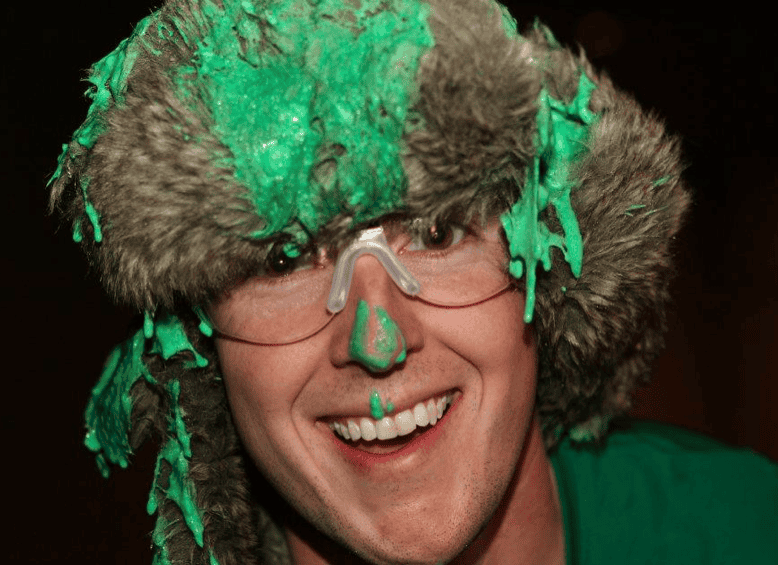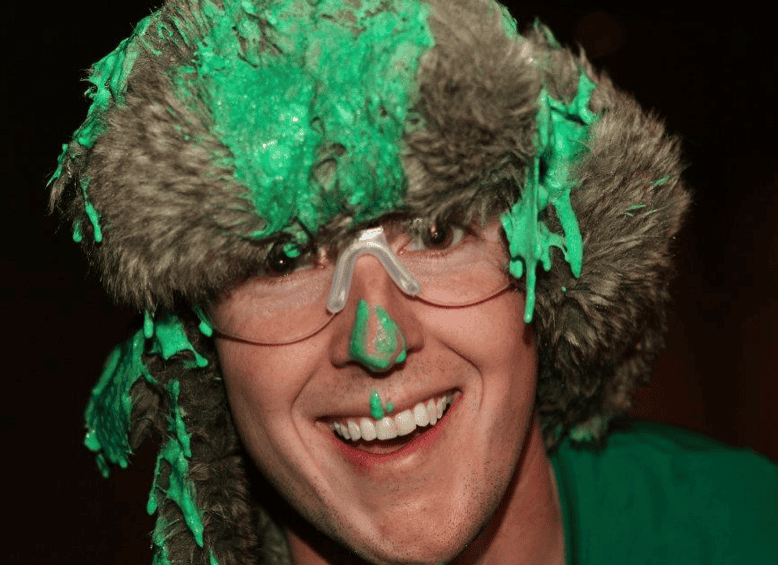 Here's one last peek into the slime tank before I reveal our secret recipe for the next time you have a messy-themed birthday party, or VBS, or decide to set up your own slime tank! I think everyone needs one, really.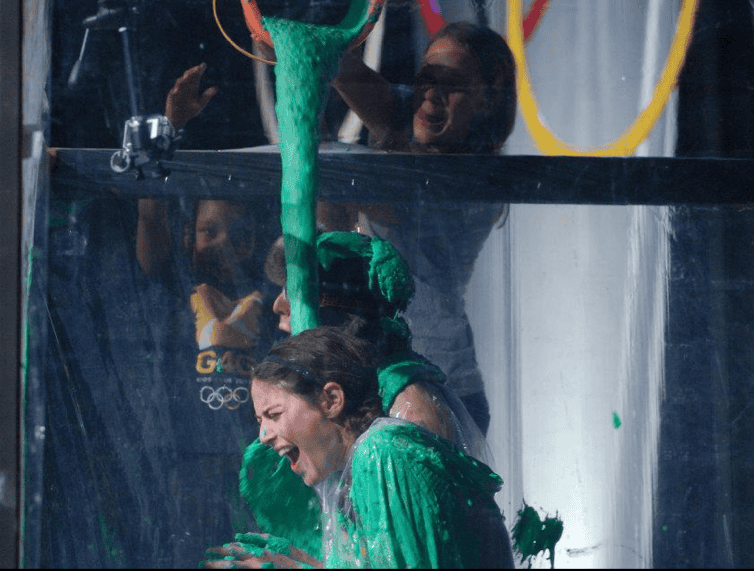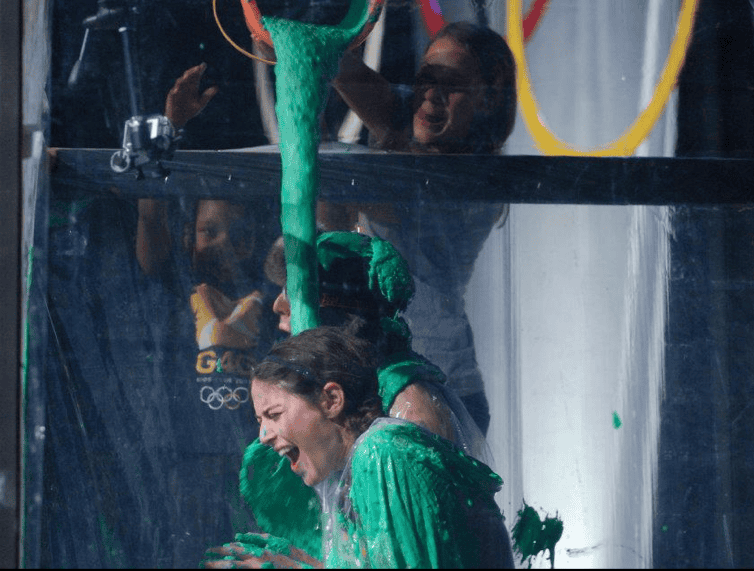 How to Make Homemade Green Slime
Ingredients:
6 packages green Jello powder
1 gallon water, plus more as needed
10 lbs of flour (two 5 lb bags)
1 large bottle of baby shampoo
1 large bottle of green food coloring
Optional: boogers, toe jam, or belly button lint
Instructions
Mix the Jello packages and one 5 lb bag of flour and about 1 gallon of water with a large whisk or electric beaters. Mix well until most of the lumps are out.
Add the other bag of flour in small increments and mix.
Slowly add water to the remaining flour mixture in order to keep slime from being lumpy. Add as much water as needed until the slime is the consistency you desire.
Once the slime reaches the consistency you desire, add 1/2 a bottle of baby shampoo and food coloring until slime is the perfect shade of green.
Slime away!
Photo Credits: Thanks to The Crossing's photographers for great shots all week long of our Kids Club!