One of My Favorite Holiday Traditions
Updated: 11/13/20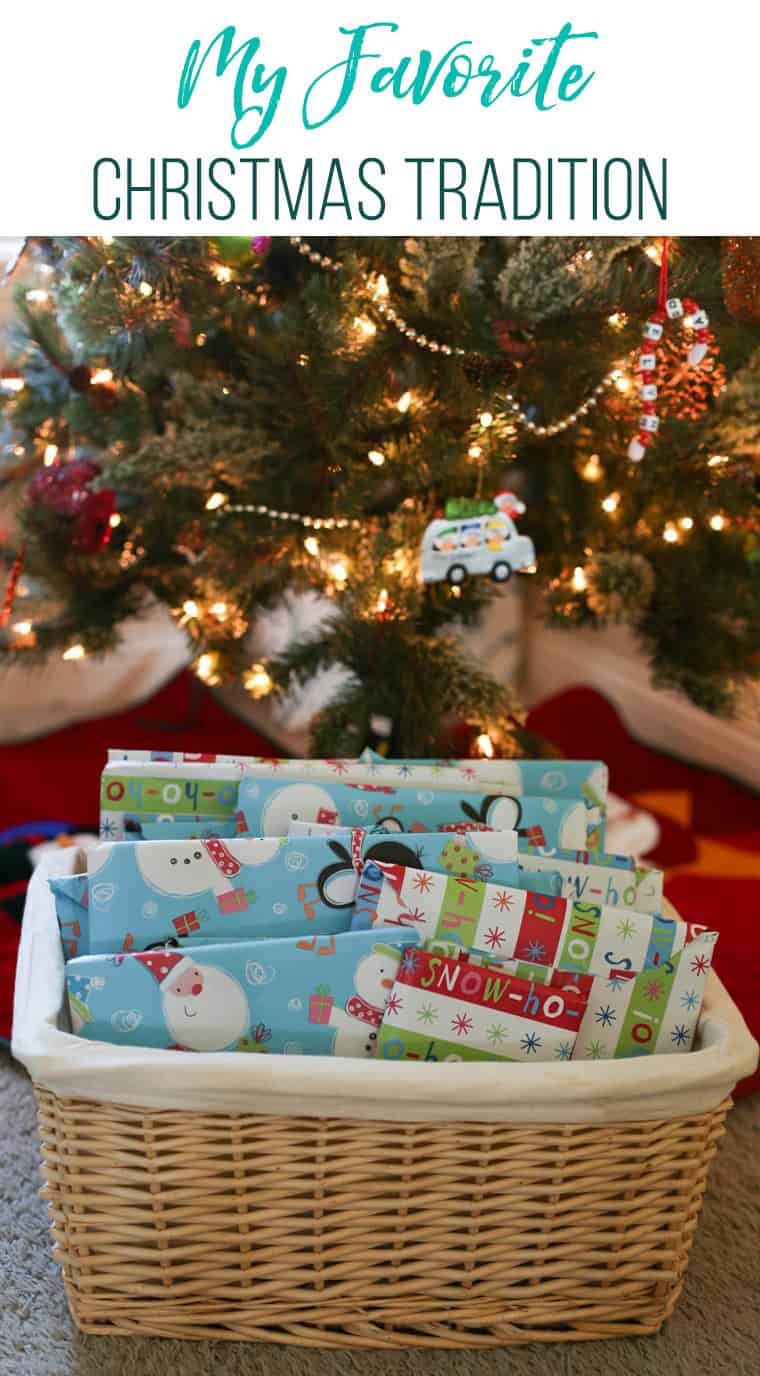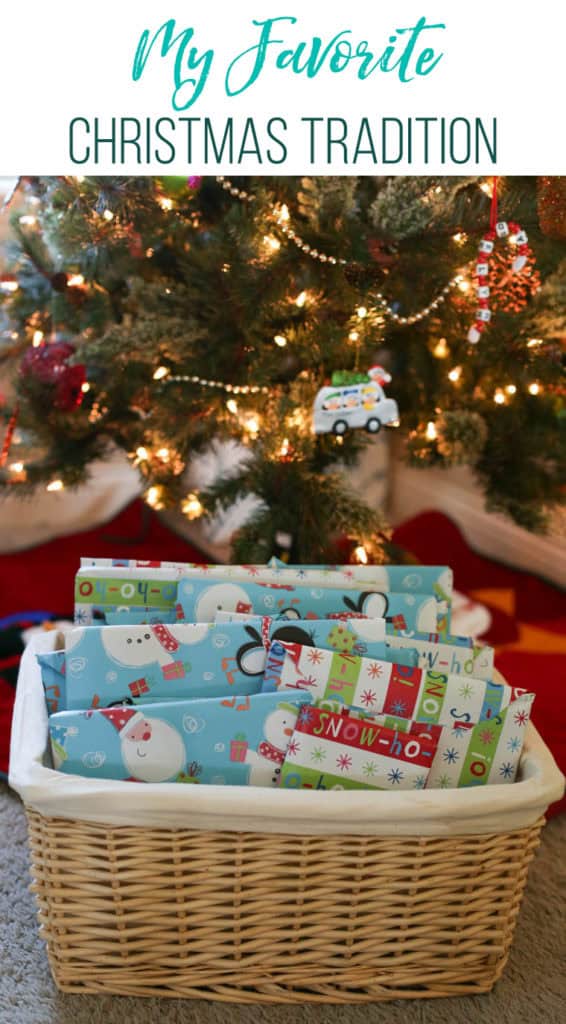 Growing up, every Christmas morning we had monkey bread. While the sticky sweet recipe is delish, what makes the monkey bread so special is the tradition behind it. The thought of our Christmas morning monkey bread warms my heart and is something I want to carry on in my family. I mean, it's tradition!
As humans, we just innately love traditions. It strengthens a sense of belonging and creates tangible memories that mark an important moment in time. They are something to look forward to and we often are at peace when there is predictability. It's just the way we are wired.
I want them for my family and my guess is you do too. BUT, I've become almost paralyzed by choice on which ones I want to build into our family life, especially around Christmas time. While we are still establishing our family norms for the holidays, I do want to share with you one holiday tradition that my kids have grown to love.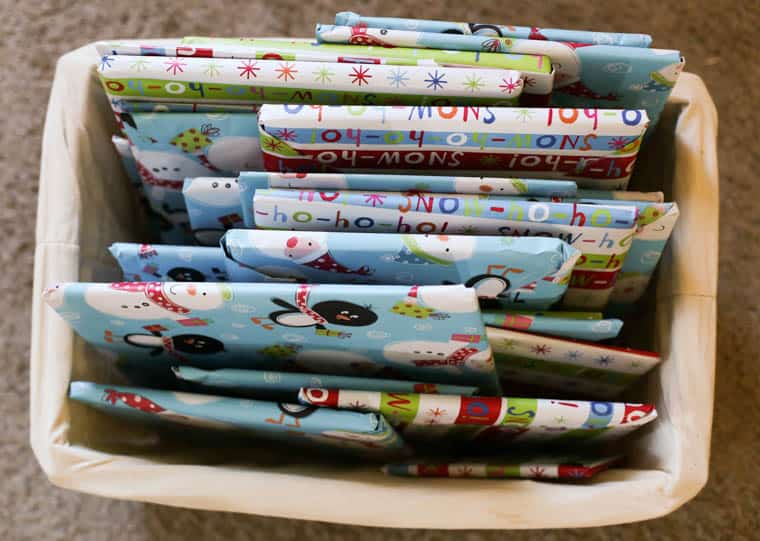 Over time, I have started collecting Christmas books. My intent was to have a great stock pile of books that point kids back to the true meaning of Christmas, the birth of Christ. While I do have a healthy selection of those, I also have quite a few that are just fun Christmas stories.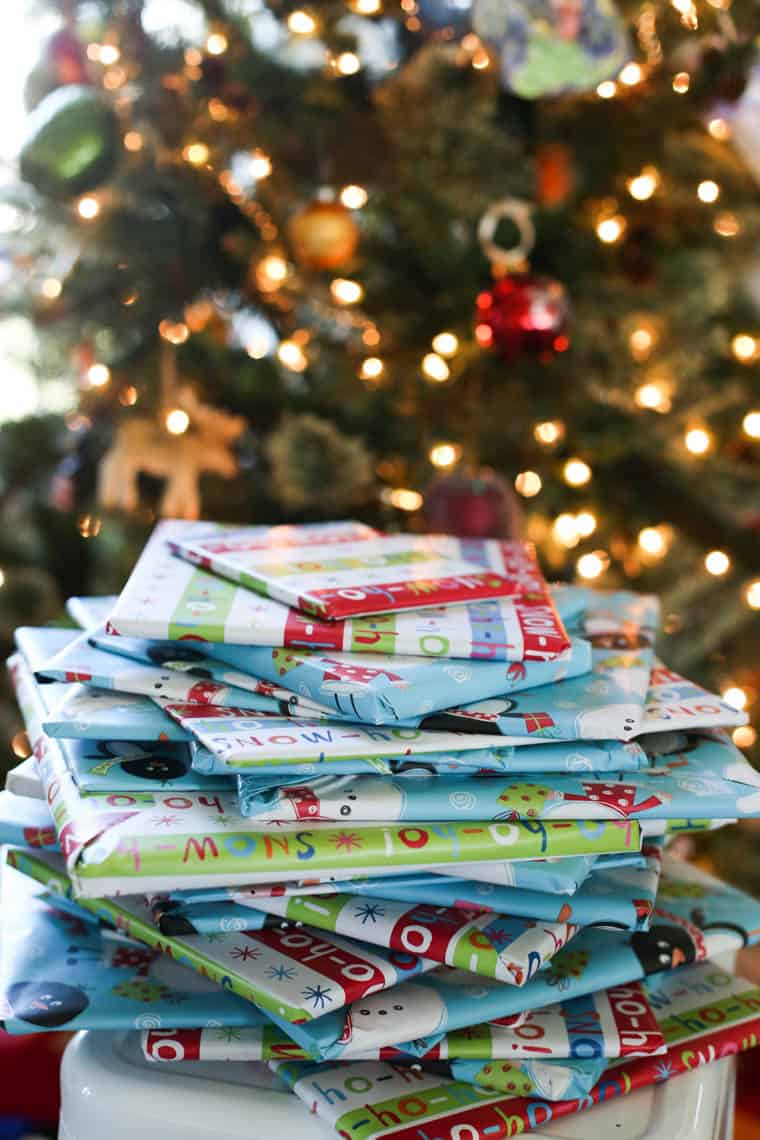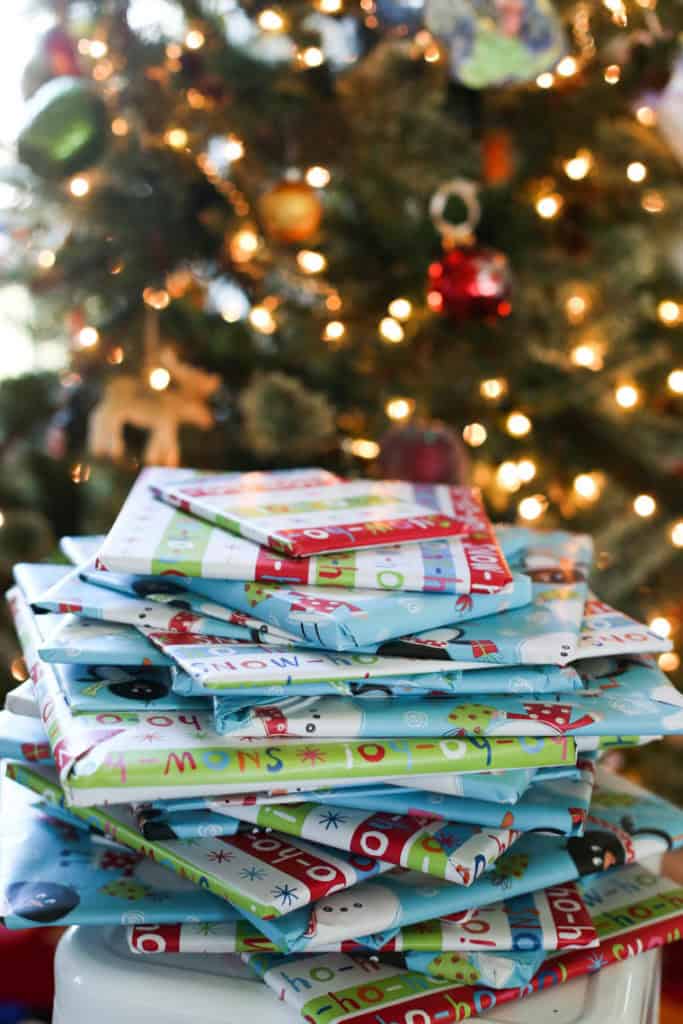 Each night, my kids open on ONE book and we read it together as a family. This year has been especially fun because they are at the point that they remember the books from the previous year. When they see a familiar cover of a book they haven't seen in a year, they get super excited.
I also love that more often than not, we are reading a book that pulls their hearts and minds back to the true story of Christmas in one way or another. It gives us space to retell the amazing story of the angels, the manger, the shepherds, the star, and Jesus.
As kids get older, I imagine I will phase out some of the ones written for toddlers/preschoolers and phase in new ones. But the ritual of getting to open one book a night has been quite the hit around our house.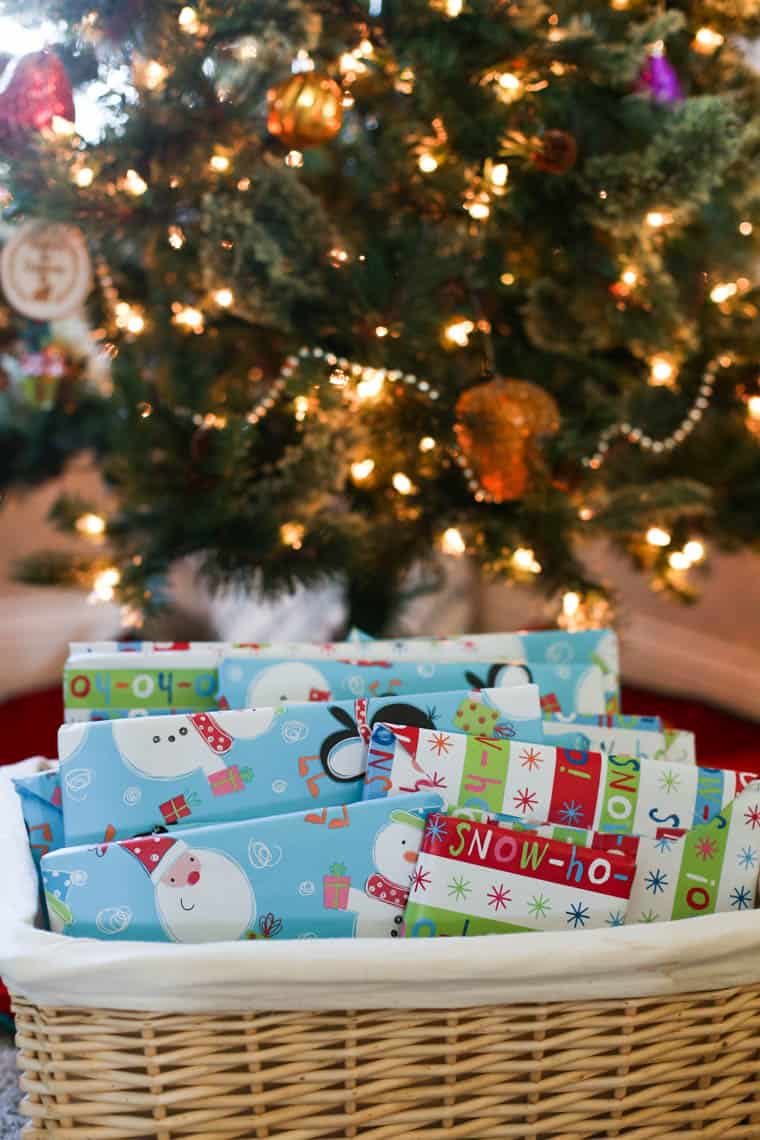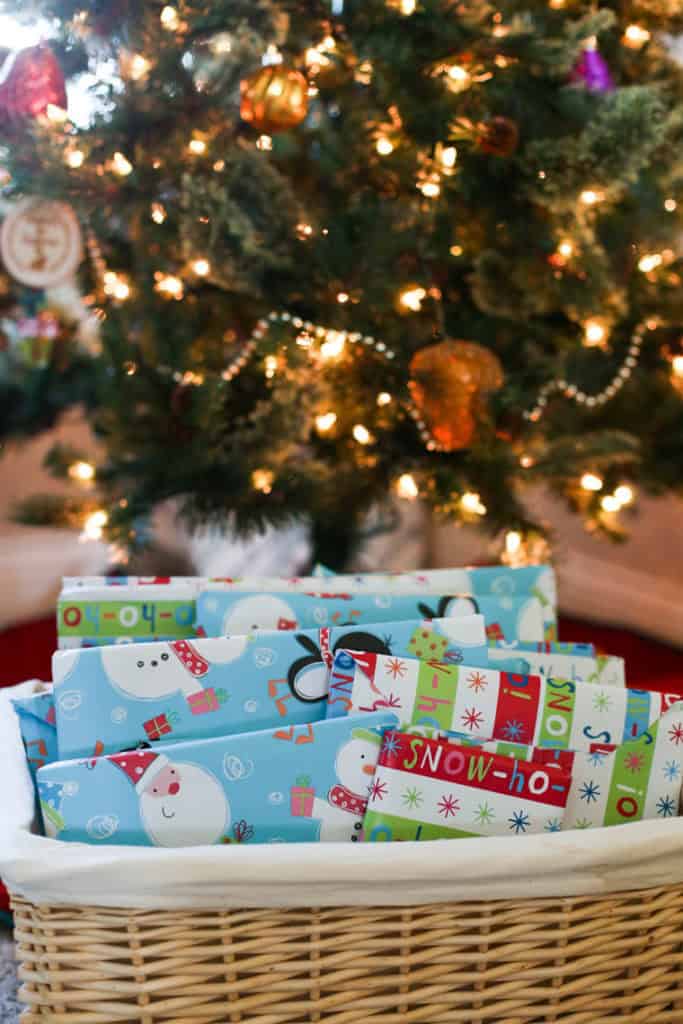 After Christmas, I pack up the books and store them with the decorations. What makes them special is that they only get to read these books once a year.
It doesn't have to be 25 books to start with. Heck, you can start with just 5! No matter the number, I'm sure your kids will love the idea.
No matter where you start, my hope this can give you an idea of something special to do with your kiddos during the holiday season.
Get your stash started with these ideas: 15 Meaningful Christmas Books.