Surviving the Family Road Trip: 10 Audiobooks to Make the Miles Fly By
This post may contain affiliate or sponsored links. Please read our disclosure policy.
Audiobooks provide hours of entertainment on road trips with kids. Here is a list of our top 10 audiobooks that have proven to be family favorites.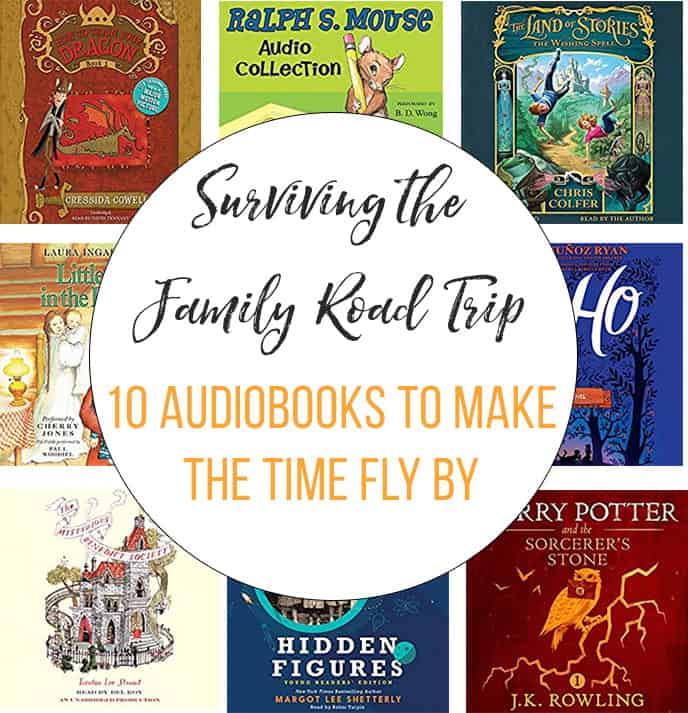 Try out Audible and get a FREE audiobook! They have an awesome free 30-day trial – and you get a FREE book to keep just for trying it out. After that, you can cancel (and still keep your free book), or they have monthly plans which are a great value especially for those books you can't borrow from your library. Click here to get your free trial and start your next road trip ready to go!
Free Tip #2: Your Local Library App
If you haven't discovered your local library's electronic borrowing system you are seriously missing out! Most libraries use some equivalent of an app called OverDrive and it's FREE.
OverDrive downloads books directly to your Kindle app and guess what?! They have HUNDREDS of audiobooks to download as well. I've found the larger the branch, the larger the catalog. For example, my local library is in a small city with a modest electronic library. But, the Austin, Texas branch (hello major city!) has a catalog at least four times larger which I can also access.
Gone are the days when I have to checkout CD books and hope they have something decent on the shelves. Download access is instant!
10+ Audiobooks to Make the Miles Fly By
Here is a list of family favorites. The sweet spot for these books is ages 5-13 but most will keep all ages entertained.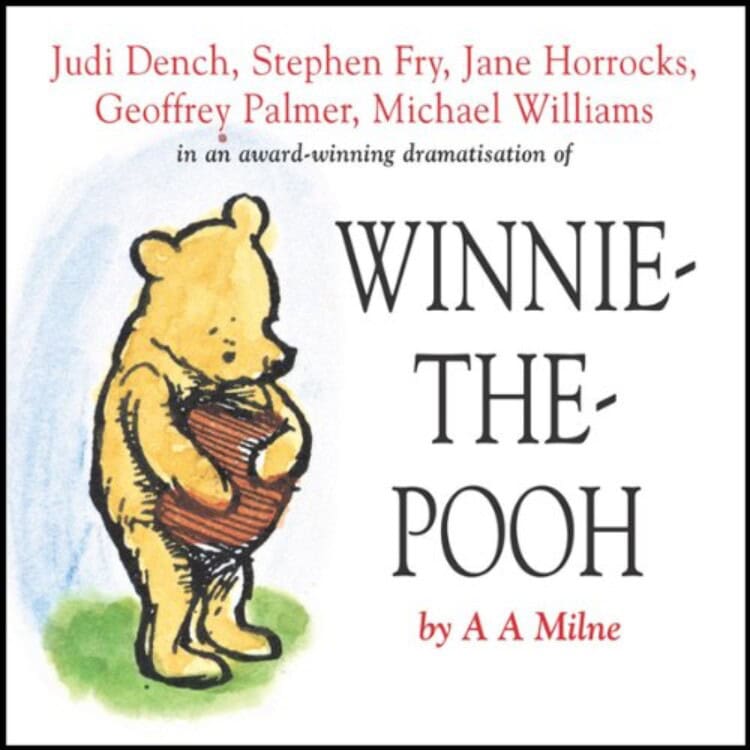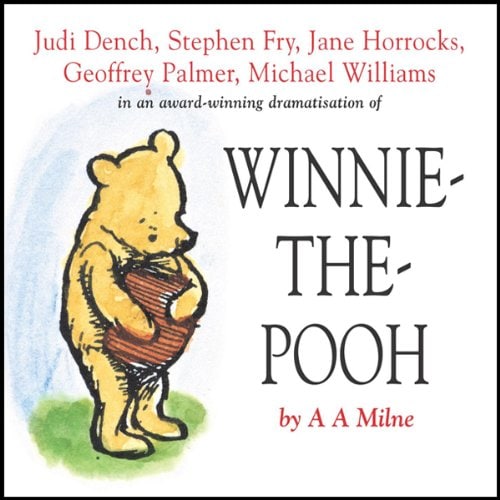 Not just for little kids! This is my (Rachel's) favorite family audiobook of all time. Forget Disney's watered down version, this audiobook (performed by Judi Dench and family!) is much more clever and the understated British humor spans all ages. My kids still make references to this book and we laugh about Pooh bear.
---
2. Harry Potter series by J.K. Rowling
While 500 million copies sold cannot be wrong, I found for the life of me I could not read this book aloud to my children and dreaded when they handed me the book. My throat would get dry and tripping over the language (say Parseltongue five times fast and I guarantee your throat clenches, too). BUT it is absolutely the most delightful audiobook. The narrator's voice is both calming and intriguing (I do not want his job) and everyone in the car protests when we press pause at the gas station for a break. The whole series clocks in at 127 hours and 39 minutes in length and could pretty much take you across the entire United States and back almost twice. This would be my top pick for the epic road trip.
---
This one offers a lot of bang for your buck! The audio includes three Ralph Mouse books and is hands down a five- star choice. Ralph S. Mouse (the middle initial stands for Smart) lives in a hotel with his family. With the acquisition of a motorcycle, his new wheels take him on adventures where anything can happen. Full of unexpected surprises and excellent vocabulary, there's a good reason these books have won Beverly Cleary quite a few prestigious awards. Love this one? Check out The Ramona Quimby Audio Collection.
---
"Are you a gifted child looking for special opportunities?" A newspaper advertisement offers intrigue right out of the gate. Seeking only the most talented children for a special mission, the story gives listeners puzzles and mysteries to piece together. My kids adored this series. The Mysterious Benedict Society and the Perilous Journey follows, and you might also enjoy The Secret Keepers by the same author.
---
This audiobook is narrated by the author, and while his voice is not my favorite, my kids had no such reservations. The story is captivating, bringing a new twist to well-loved fairy tale characters. In a few short minutes, I forgot my initial reservations with the narrator's speech cadence as we stepped into the magical world of trolls, witches, and wolves. We listened to every single one in order, and the kids begged to turn on the book every time we got into the car – even on a five-minute trip to the store. With six books in the series, the second book is The Enchantress Returns.
---
The actor David Tennant makes this audiobook with his native Scottish accent and rich narration. He immerses you into the world of dragons and Vikings, and this story is one of my absolute favorites. Funny and amusing with great imagery, this first book in the series of twelve will definitely get you across several state lines with minimal complaining from the backseat! The animated movie version is also wonderful (but VERY different) and would be the perfect compliment to celebrate finishing this book.
---
This whole series has been neatly lined up on my bookshelf before my first child was born. With multiple failed attempts to introduce my three children to these beloved books, I did not understand how they couldn't fall in love with the tales of rustic survival Laura and her family endured. My children relate to iPads and instant information, so perhaps the concept of washing clothes in a creek or plowing the fields is just too far removed. I love the perspective these books bring to our modern lives, so on one particular road trip I couldn't help myself. I pressed play. Seat-belted in with nothing else to do, they were a captive audience. The audiobook brought the story to life and later we talked for hours about what it would be like to live in an actual log cabin. Farmer Boy technically follows, but many read Little House on the Prairie next in this nine books series.
---
What kid isn't fascinated by space and the top-secret clearance of NASA? I love this story about the challenges of four genius African American women who enter a man's world and defy the odds. I also love that this is a non-fiction story with countless teachable moments! The masterful narrator Bahni Turpin brings this story to life and inspires kids to dream bigger.
---
9. Echo by Pam Munoz Ryan
All the reviews use the same word – beautiful. This book falls in the magical realism genre and even this description suggests there is something special about this book. Multiple stories weave together linked by musical talent and a harmonica. Begin book with no introduction or expectation and enjoy the experience of listening to a masterfully crafted story. Another Newberry Honor book to note is The War that Saved My Life.
---
Pirates, spies, and adventure on the high seas…this engaging read has road trip written all over it. Reminding me of a fast food kids meal, this book is a highly rated kid pleaser. I like to play this one when I need a mental break. Often, I pop in my earbuds and listen to my own audiobook while the kids enjoy this one. I also love this for a reluctant reader. The audiobook would be a great first read, and kids could then easily graduate to the print version for the rest of the series. Book two, Danger Down the Nile.
---
This classic written in 1938 is unanimously voted a must read. Dreaming of adventure he never got to live, Mr. Popper writes a fan letter to an arctic explorer. In response, the admiral sends him a penguin. One penguin grows to a family of twelve little creatures to care for. In this story of mishap adventure, your kids will be laughing out loud from the backseat.
---
Please share…Do you have a favorite? We would love to know which audiobook has helped your family through a road trip. Comment below!
About the Author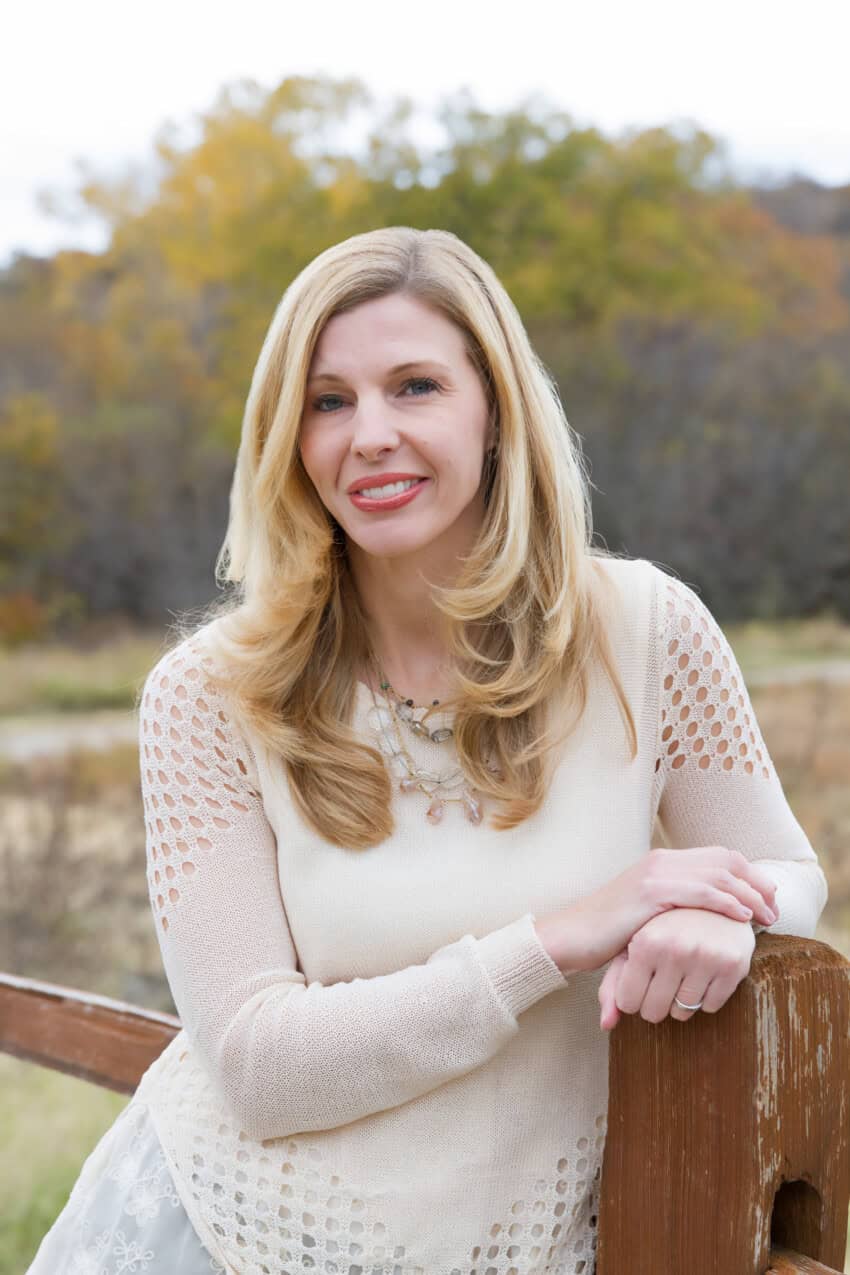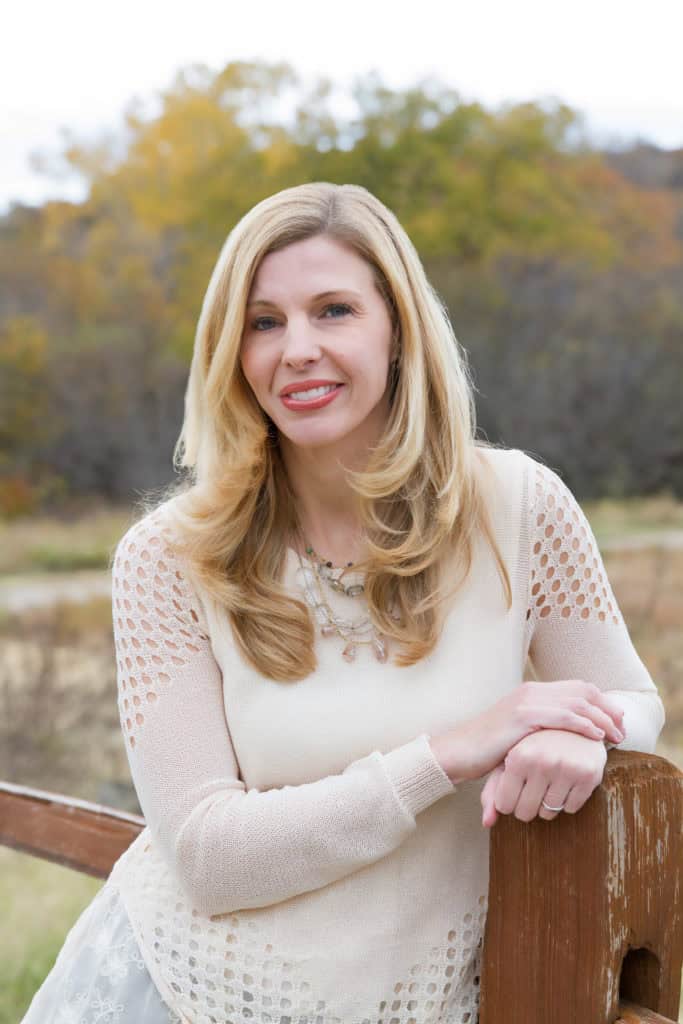 Katie Bangert is a wife, mother, unapologetic book lover and nature enthusiast. Published in five Chicken Soup for the Soul books, she somehow turned a marketing degree into a passion for writing and children's education. She hopes to inspire her readers to find the blessings hiding within the everyday.
You may also enjoy 10 Read Alouds for Kids Who Hate to Read by Katie.