Two Questions to Ask Your Child Every Day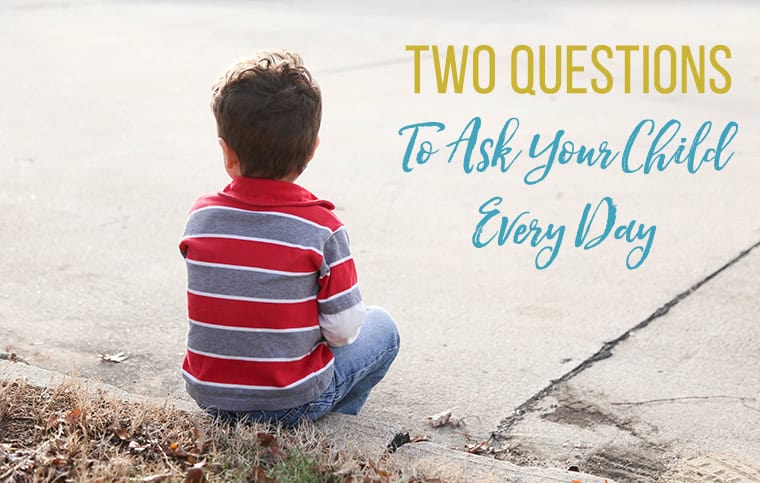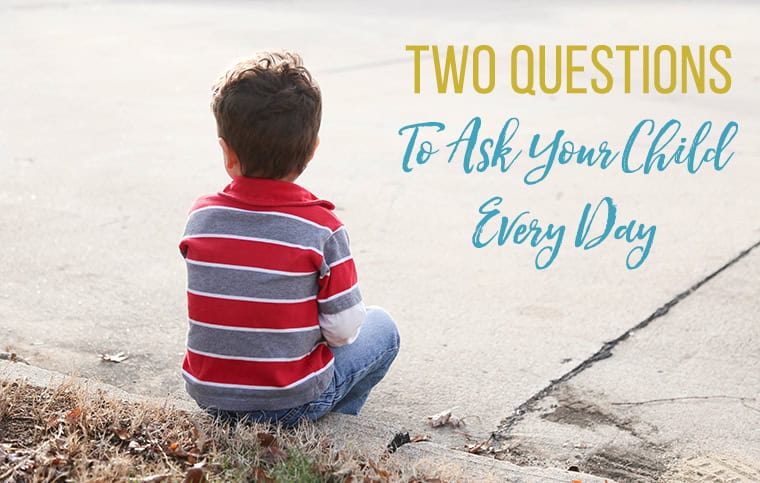 Dinner time is far from picture perfect these days.
While I do have hopes of one day sitting around the table and talking about the happenings of the day, our current meal times are a combination of sibling squabbles, standing up in chairs, spilled drinks, and complaints. It's usually all wrapped up with some sort of bribery to eat their food.
We are a work in progress, people.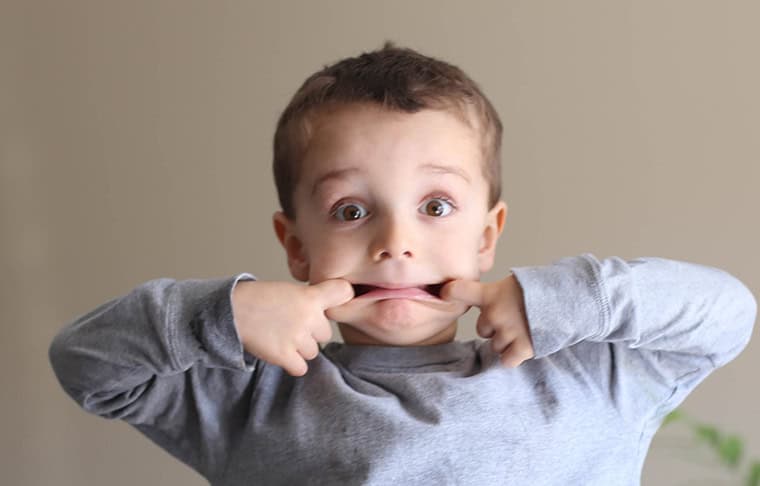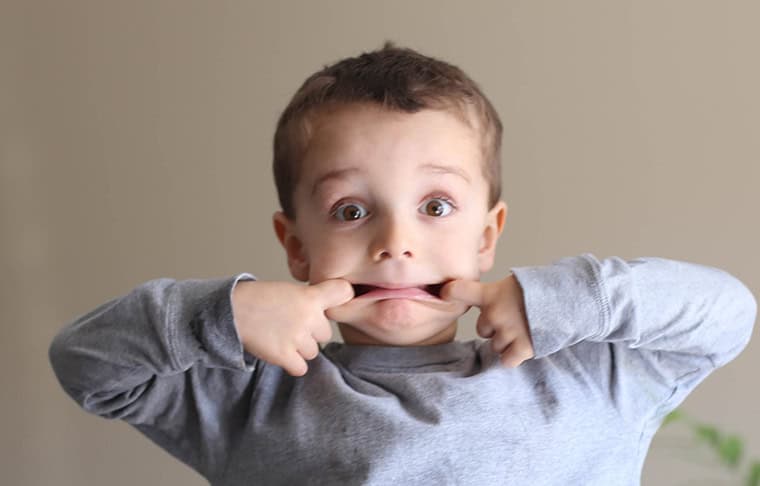 Despite the chaotic life stage we find ourselves in, I really do want to set the precedent of having good conversation at our table.
Because we need things pretty simple and straight forward, I am thankful for picking up on these two super important questions to ask your kids everyday:
What is something that happened to you today?

How did that make you feel?
In the parenting class that I am taking at my church, they emphasized the importance of these questions for a few reasons.
It gives your child the chance to tell you something that made an impact on them that day. (It has been surprising to me what has come out after asking this simple question.)
It communicates that you want to know what is going on in their life. Even if you don't get a great answer, the act of asking the question communicates love.
Asking them how they felt about what happened is teaching your kids not only how to articulate their emotions and feelings but also getting them in the habit of talking to YOU about how they are feeling.
Talking about their feelings helps them practice connecting their emotion with reasoning skills which in turn will result in stronger emotional regulation later on in life.
So, whether it be at dinner time, in the car, or before bed, asking these questions are one small, doable thing that can make a big difference in the long run.
Hope it's something your family can implement as well.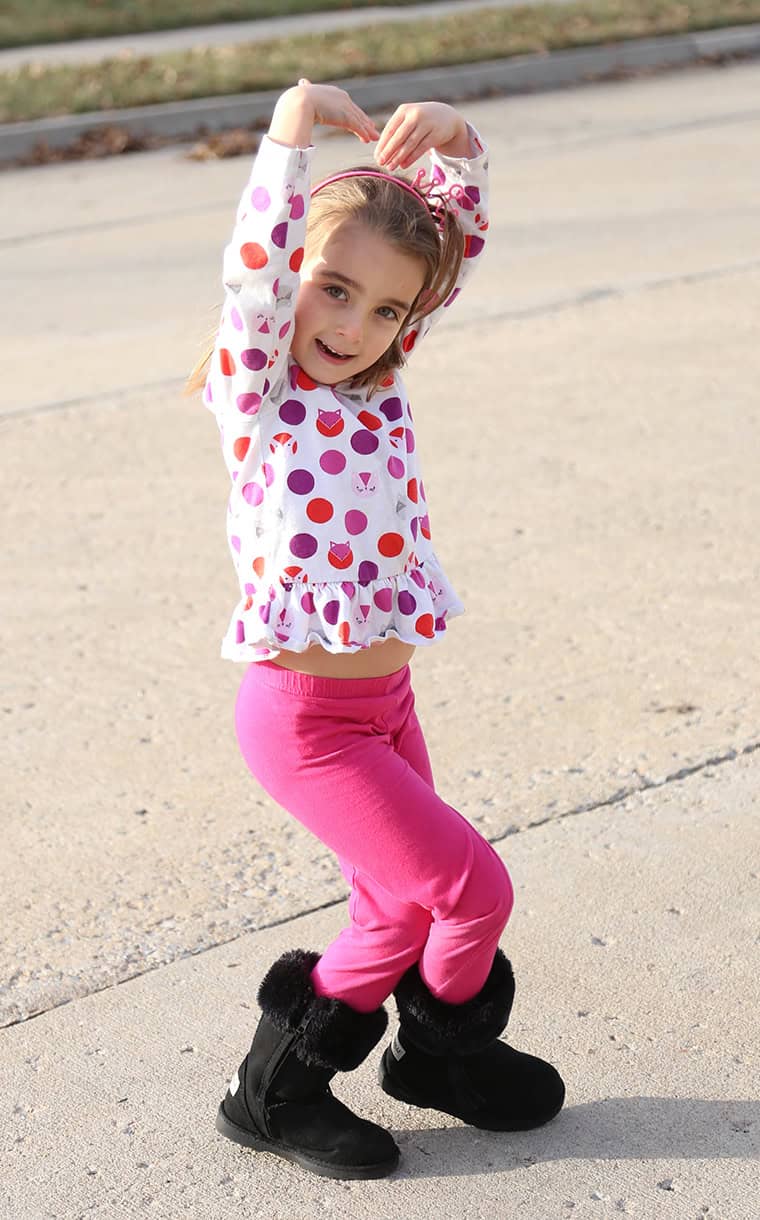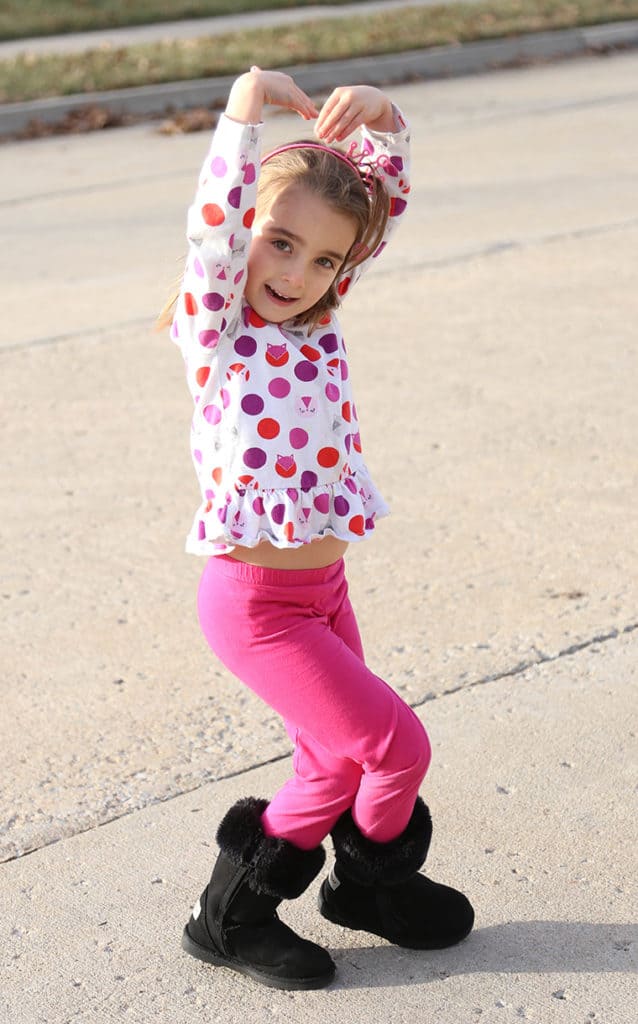 https://thrivinghomeblog.com/wp-content/uploads/2017/03/tyler.jpg
486
760
Polly Conner
https://thrivinghomeblog.com/wp-content/uploads/2019/10/thrivinglogo.png
Polly Conner
2017-03-22 07:38:20
2020-11-13 06:49:52
Two Questions to Ask Your Child Every Day