This post may contain affiliate or sponsored links. Please read our disclosure policy.
When peaches are in season, it's absolutely imperative to GO FOR IT with recipes using this glorious stone fruit, in my humble opinion. We rounded up a wide variety of mouth-watering fresh peach recipes with high ratings from food bloggers we know do a great job.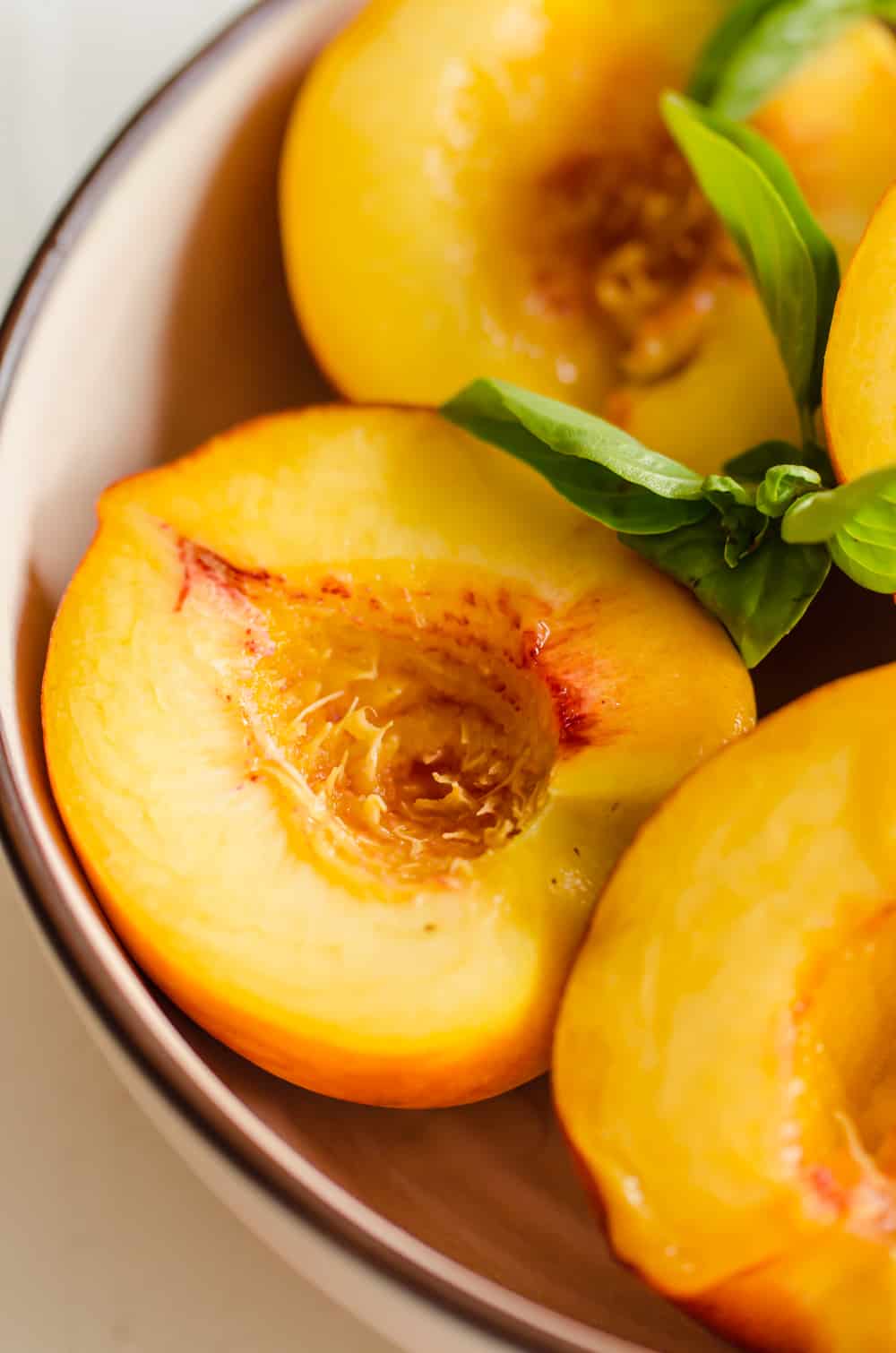 The perfect in-season peaches offer to-die-for filling in crisps, cobblers, and pies or a fresh addition to overnight oats, salad, or fruit salsa. The options are endless, but here's a great start with some delicious peach recipes.
Fresh Peach Recipes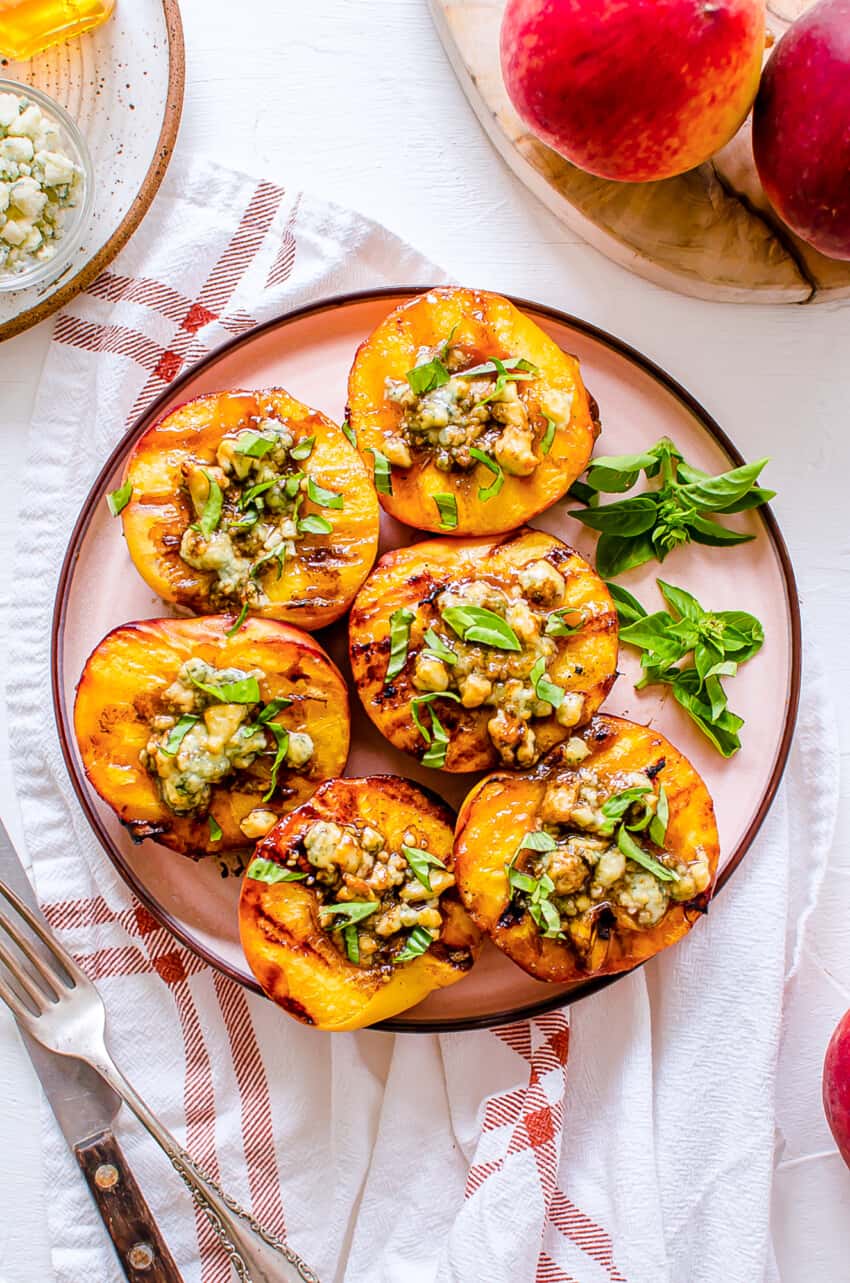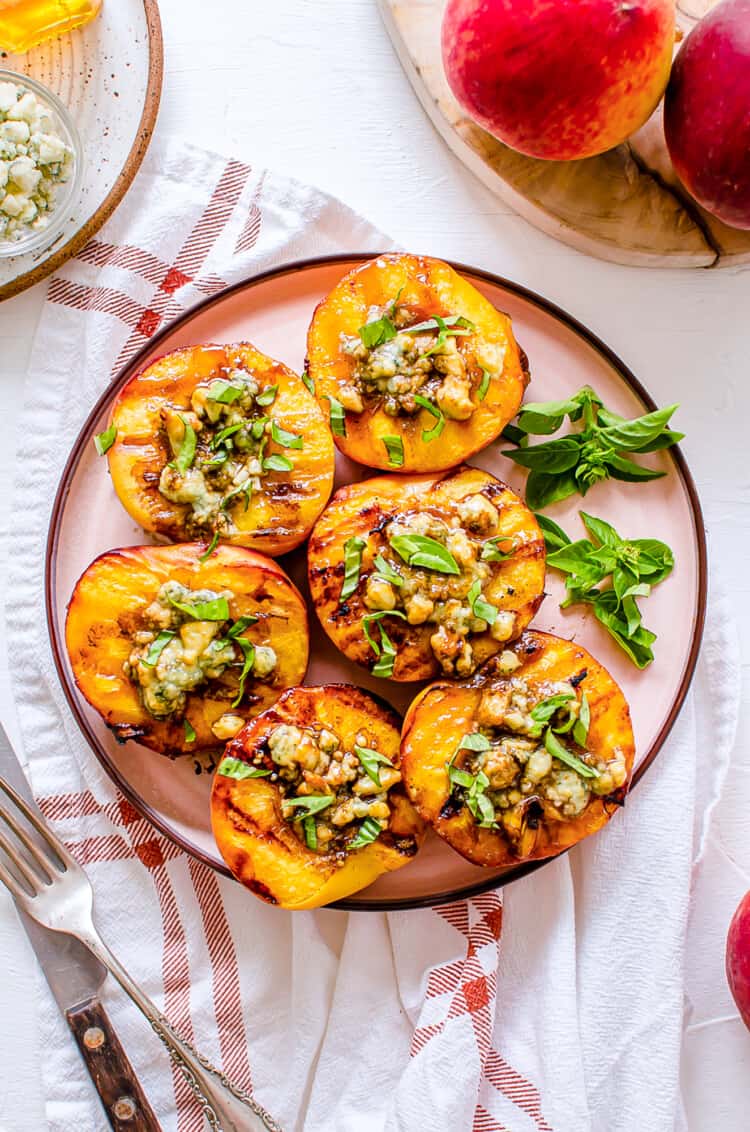 Jane's Grilled Peaches
These sweet and savory grilled peaches are an explosion of flavors making for an interesting side dish for your next cookout. Only 6 ingredients and a few minutes of grilling required!
Jane's Grilled Peaches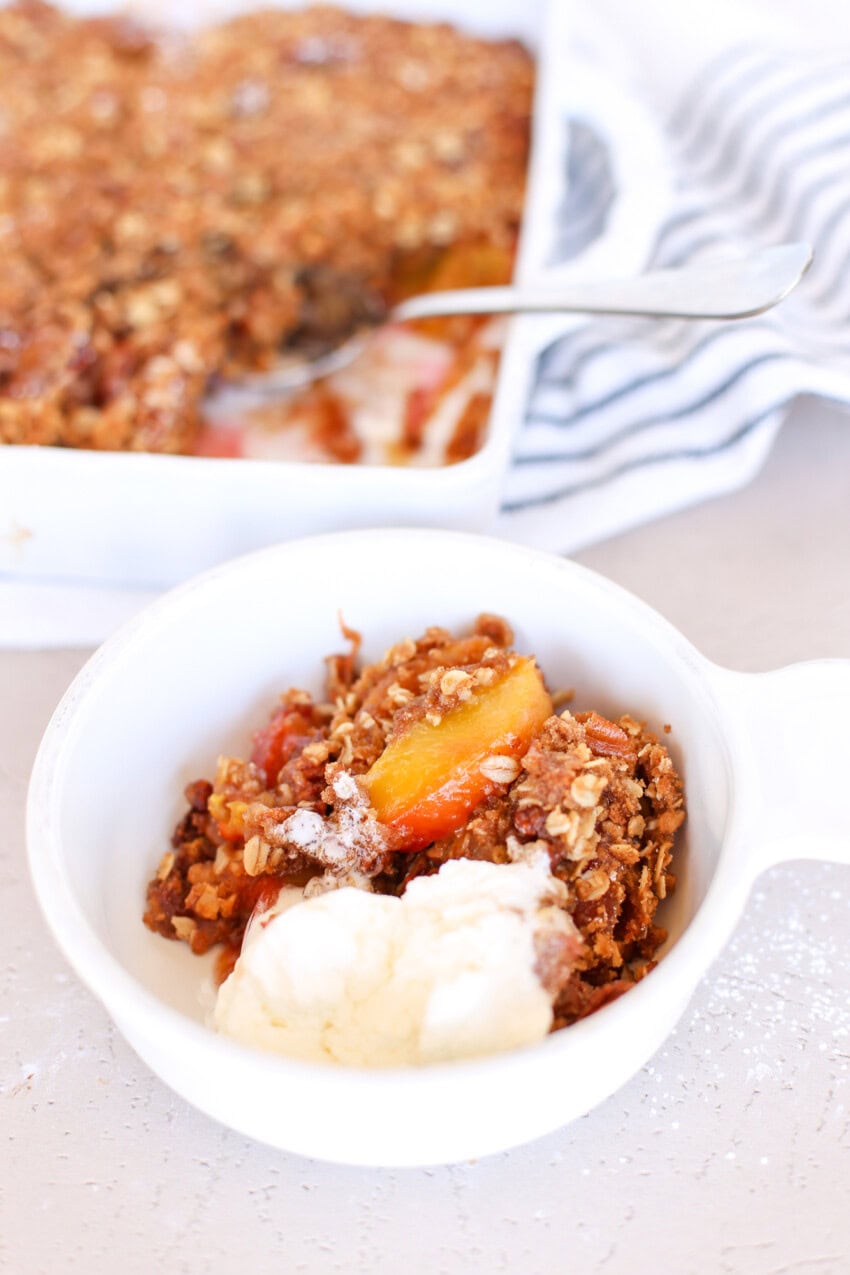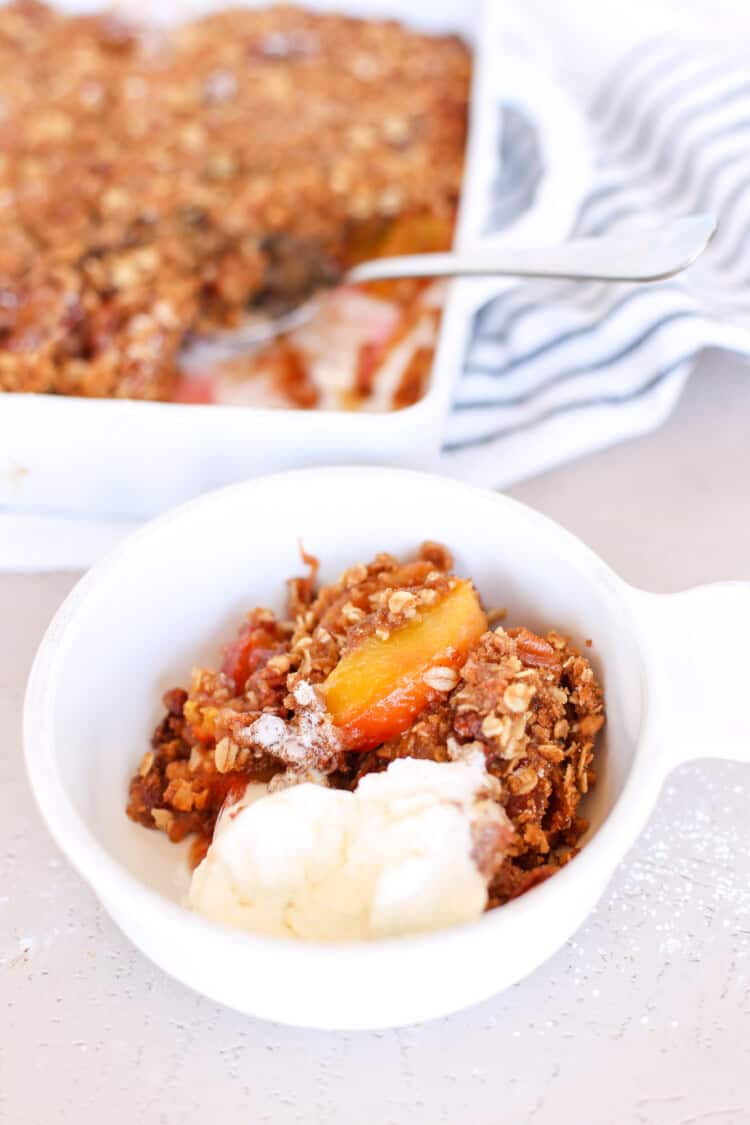 The Best Peach Crisp
A delightfully sweet, fruity, and crumbly dessert that all ages enjoy.
"Oh my lanta. So flipping good! Thank you for this yummy and easy recipe!" – Ellie
The Best Peach Crisp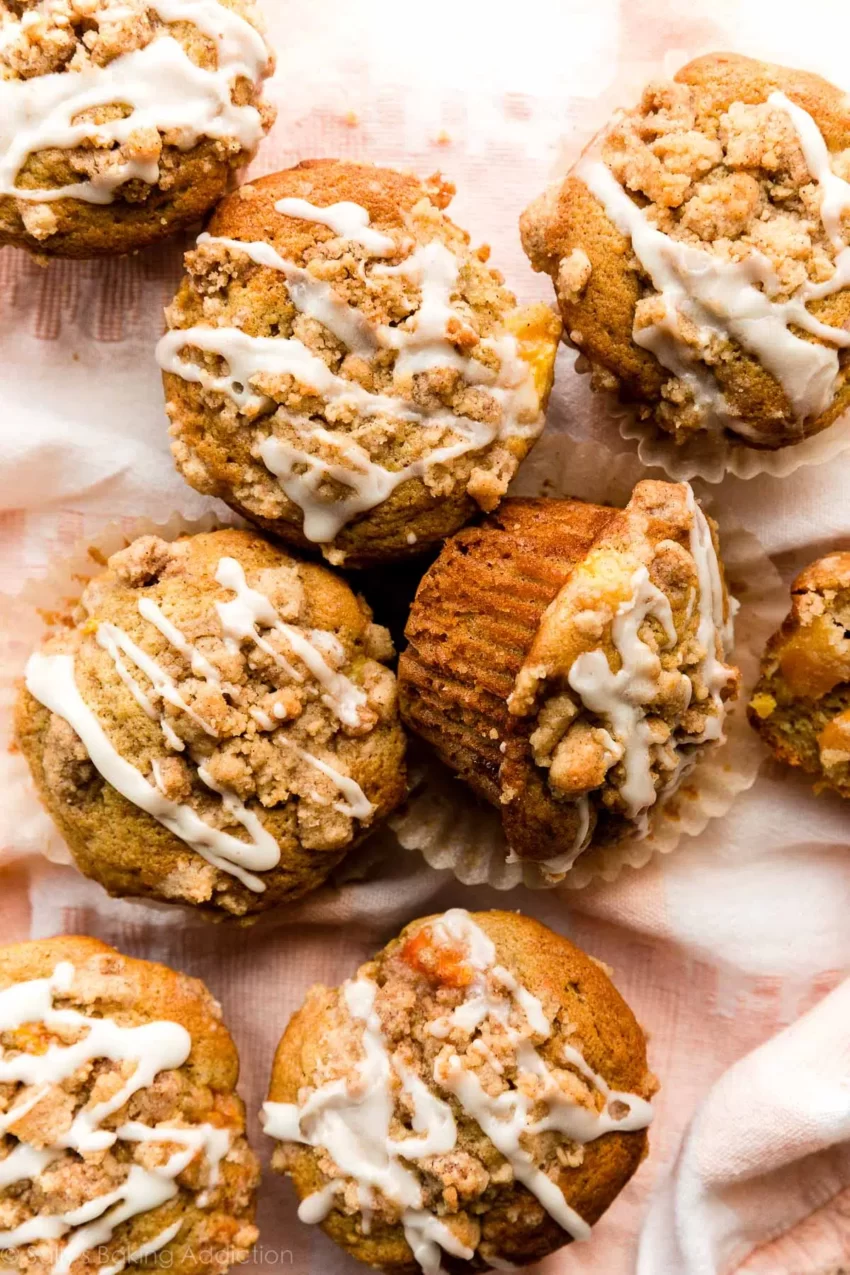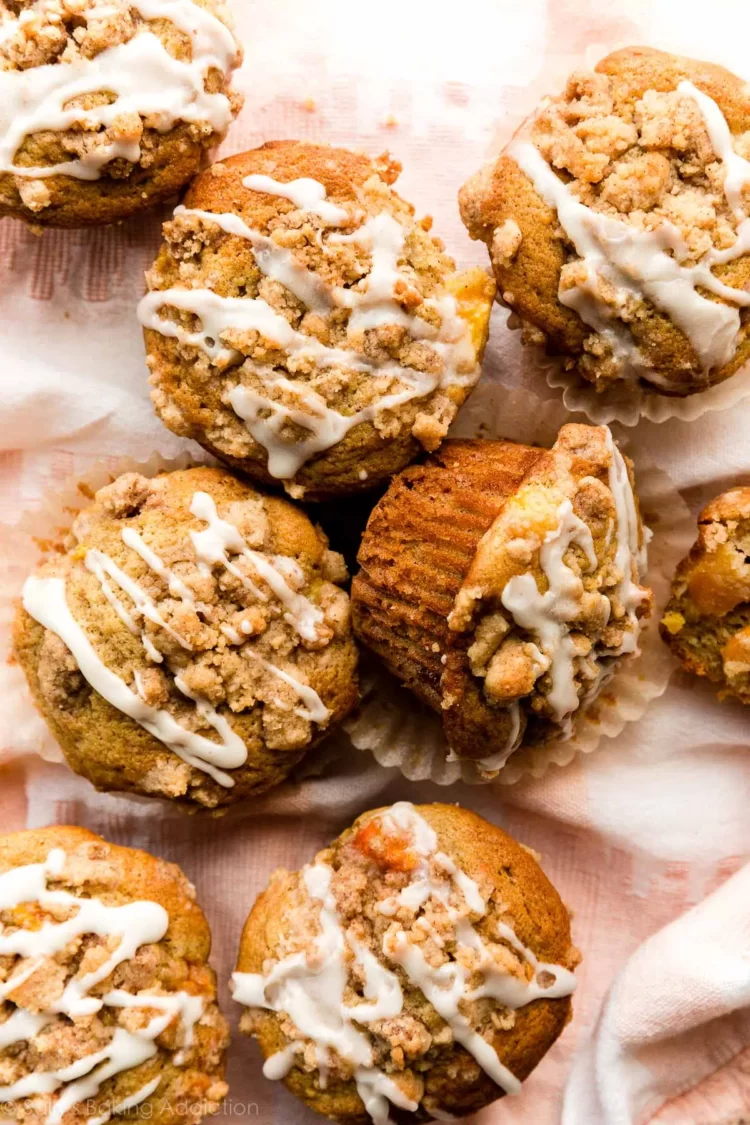 Peach Streusel Muffins
by Sally's Baking Addiction
Each bite is loaded with juicy peaches, cinnamon spice, and delicious brown sugar. Top these buttery and cake-like muffins with brown sugar cinnamon streusel and don't forget to finish them off with a drizzle of vanilla icing.
Peach Streusel Muffins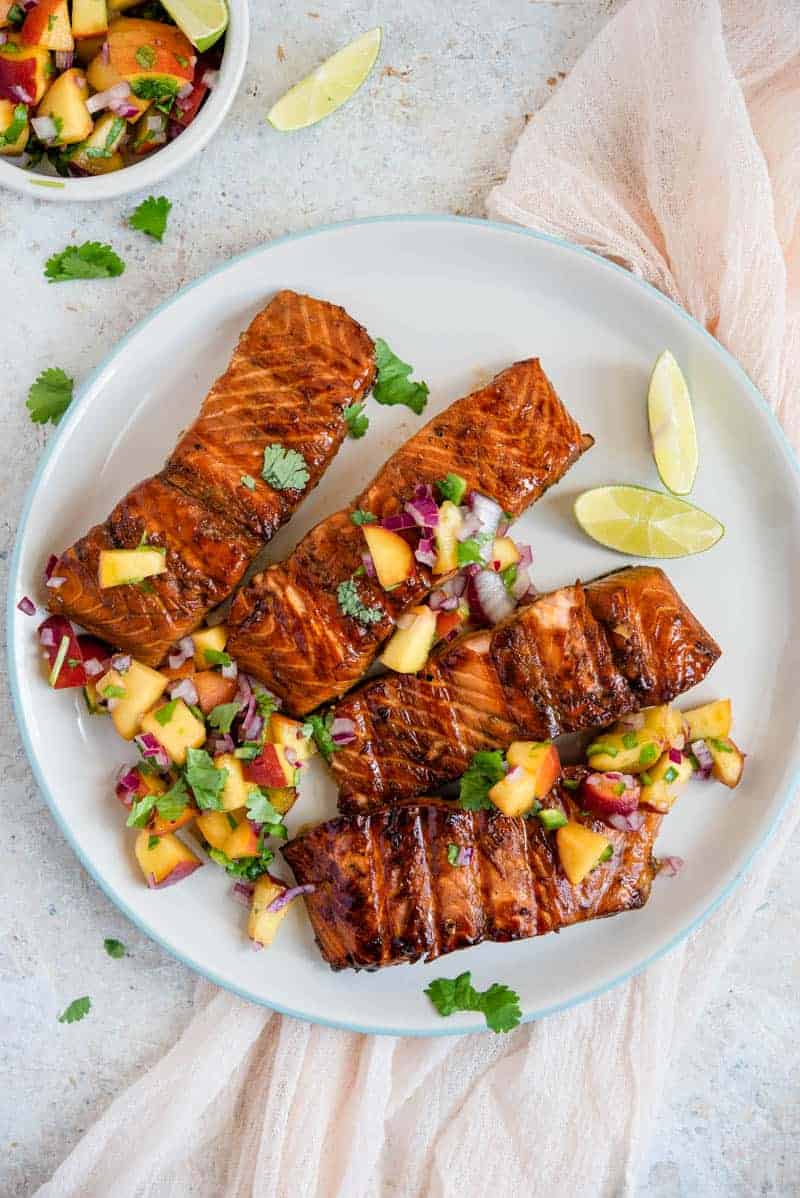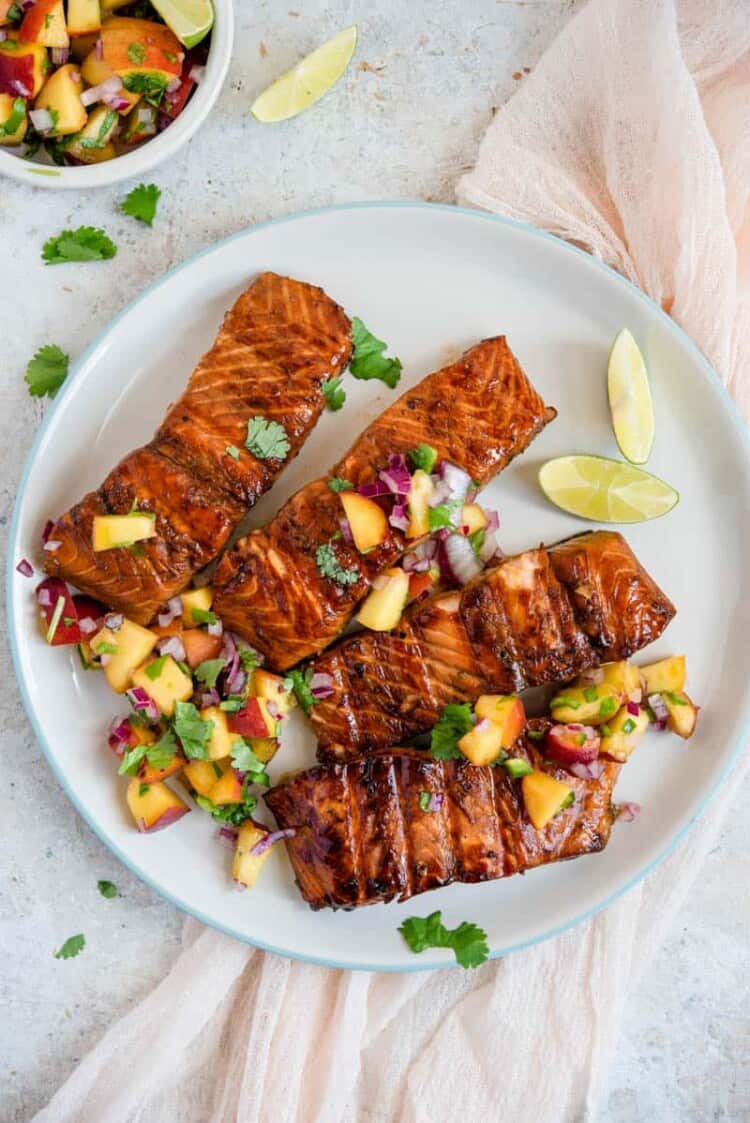 Salmon with Peach Salsa
By The Cookie Rookie
The sweet grilled salmon marinade combined with the spicy sweet peach salsa is just so tasty! You can have the best sweet soy glazed salmon recipe ready in no time at all.
Salmon with Peach Salsa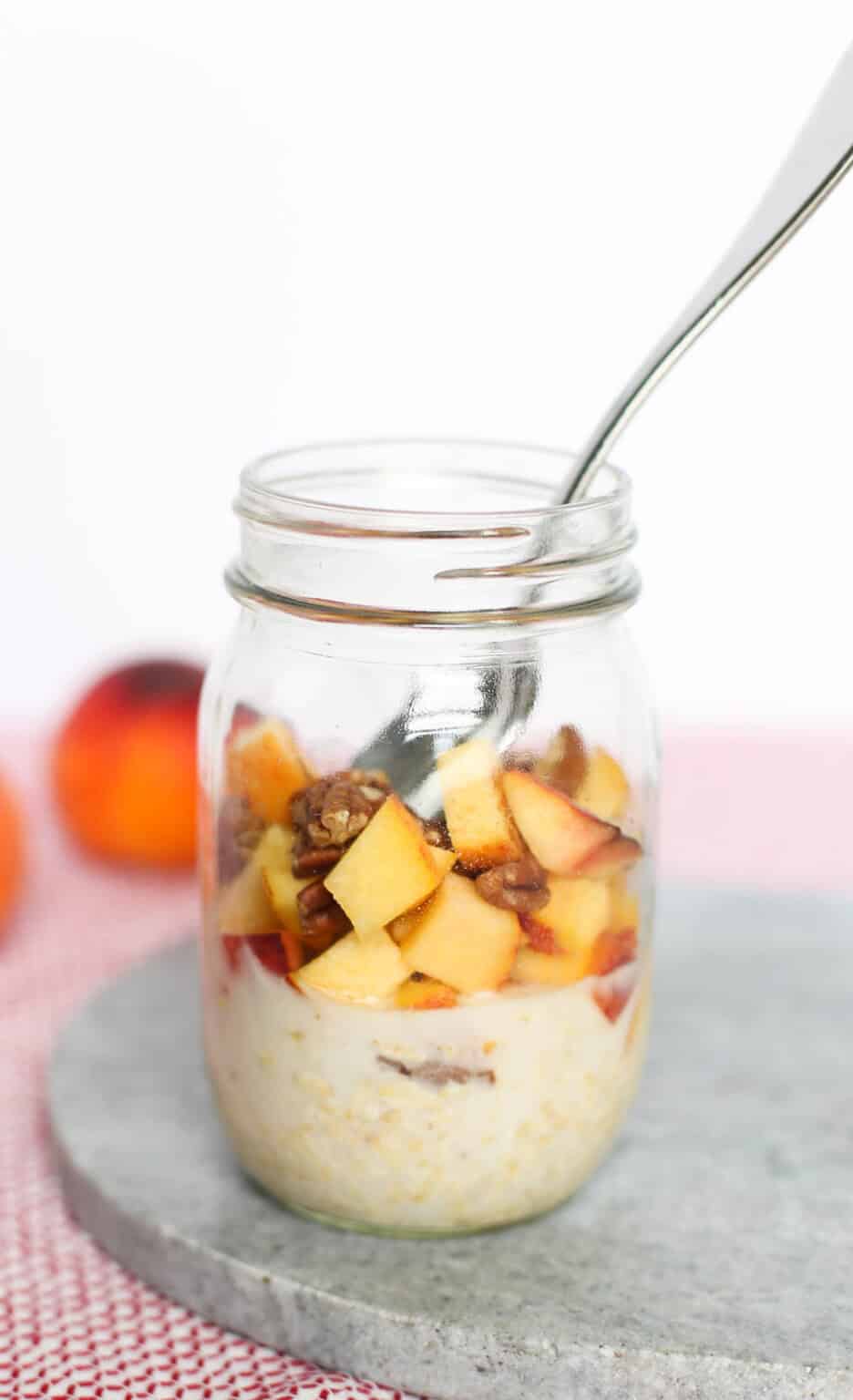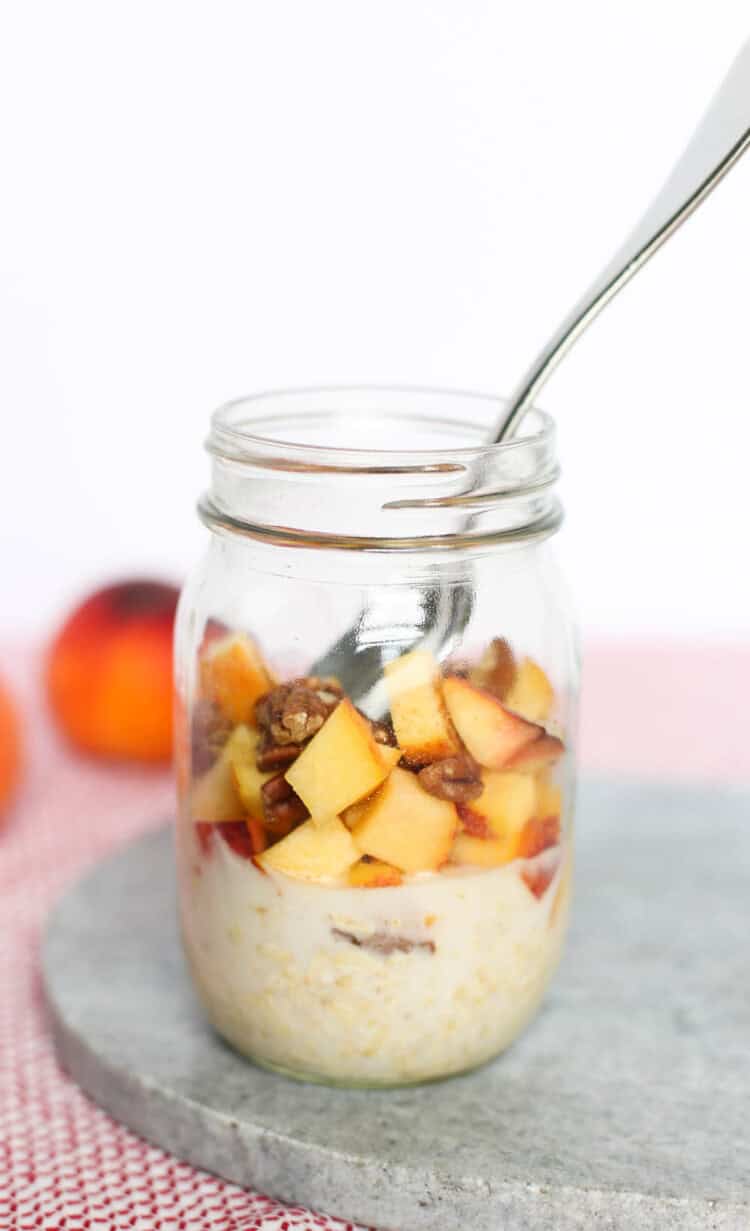 Peach Pie Overnight Oats
This make-ahead overnight oats recipe takes just minutes to put together and provides a super nutritious and quick breakfast. Lasts in the fridge for days!
Peach Pie Overnight Oats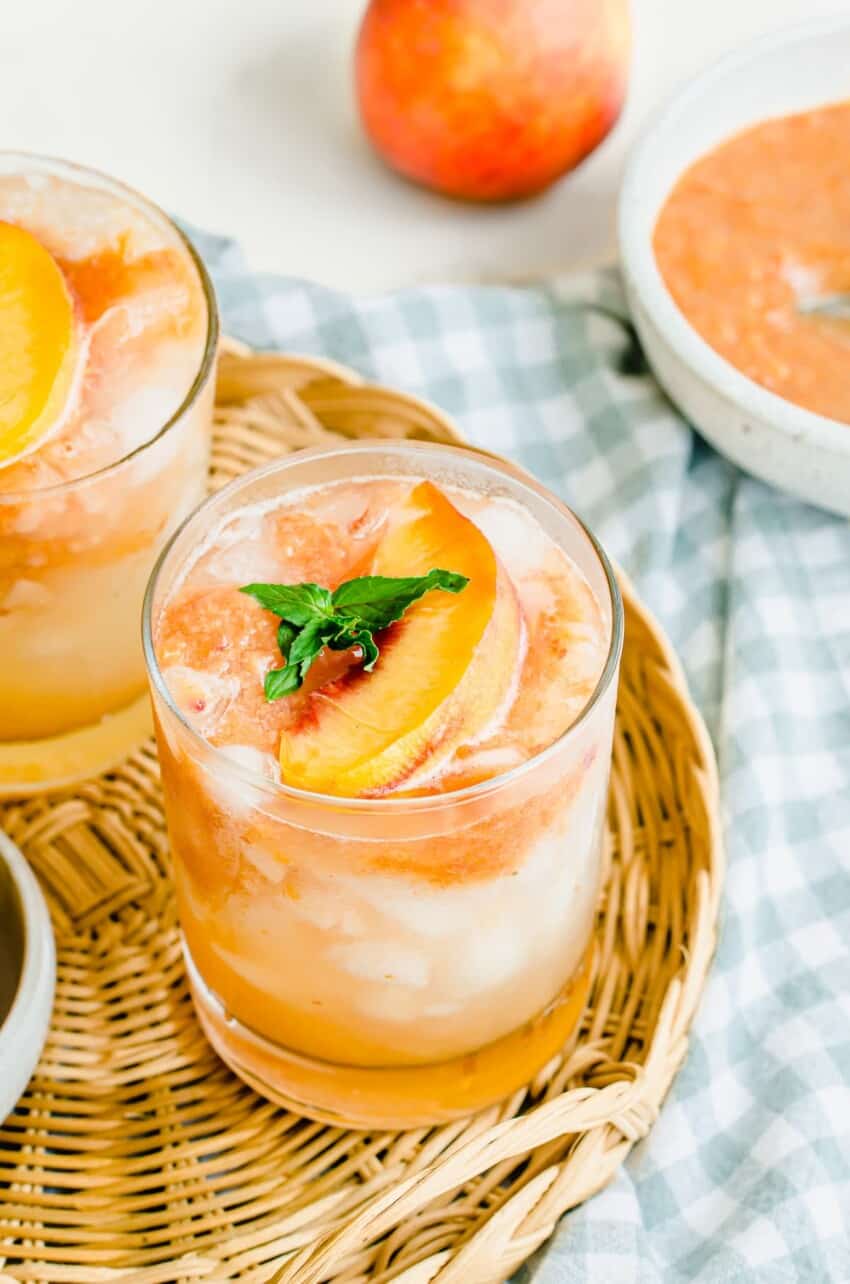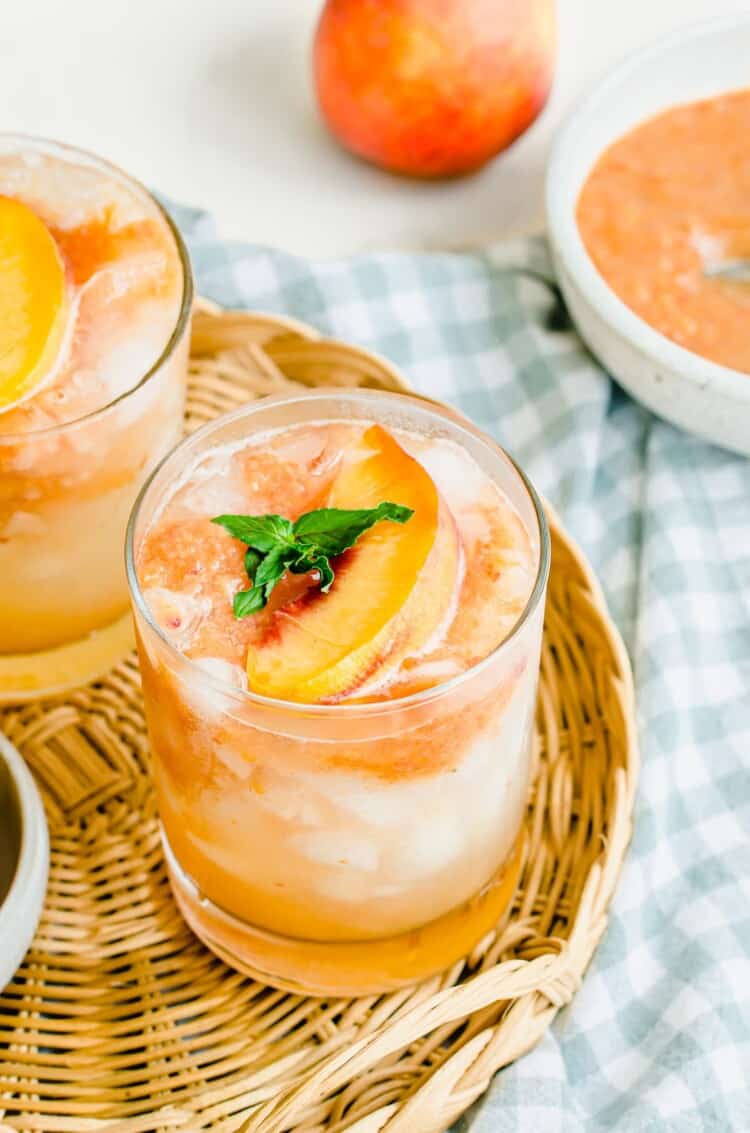 Fresh Peach Lemonade
by Sweet Cayenne
This quick and easy fresh peach lemonade recipe is less than 5 ingredients and only takes 10 minutes to make! It can be made with fresh or frozen peaches.
Fresh Peach Lemonade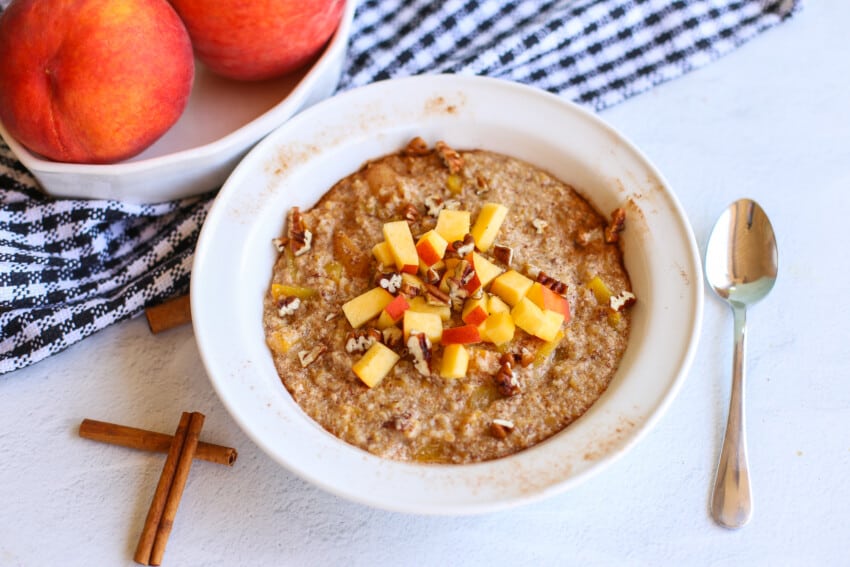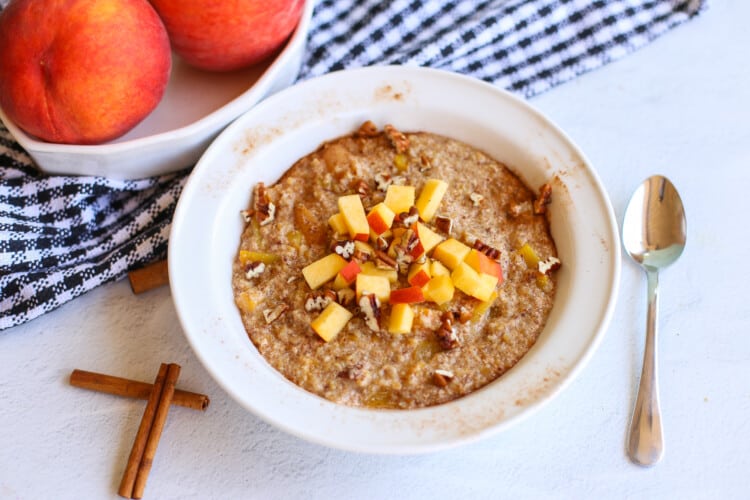 Peaches and Cream Steel Cut Oats
Peaches and Cream Steel Cut Oats delivers classic peach pie flavors into every bite. We love this healthy recipe that makes both adults and kids happy. Steel cut oatmeal even works beautifully to prep ahead for the freezer.
Peaches and Cream Steel Cut Oats
Did You Know You Can Freeze Peaches?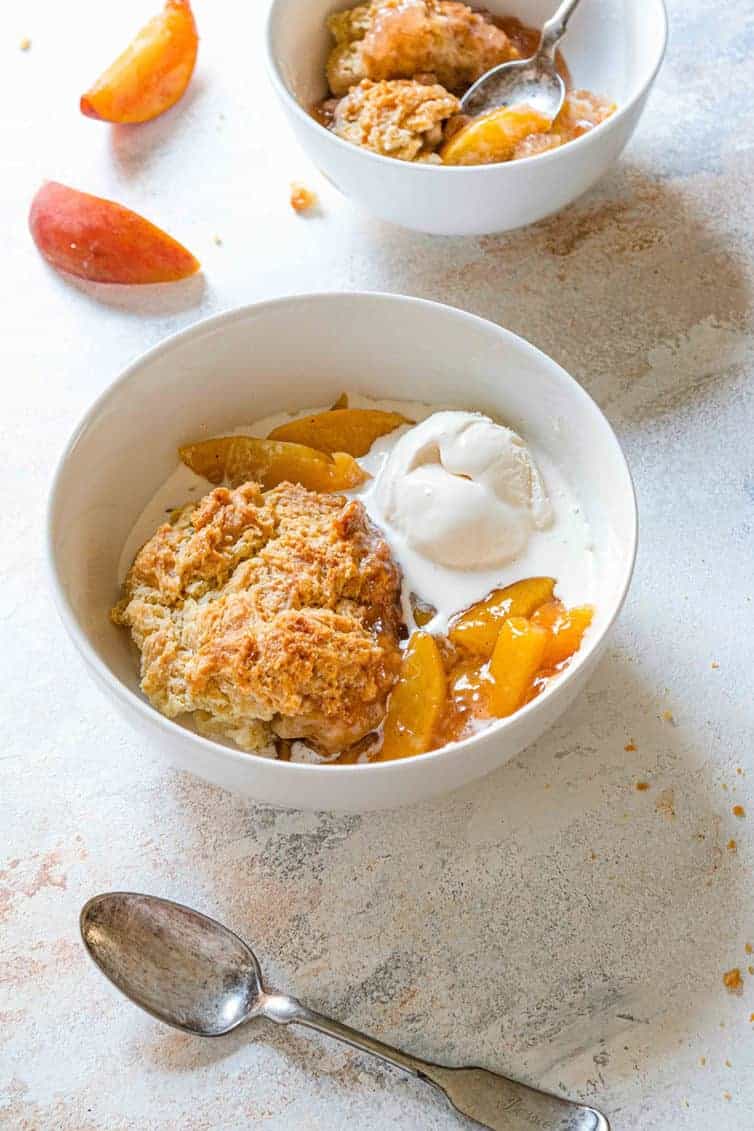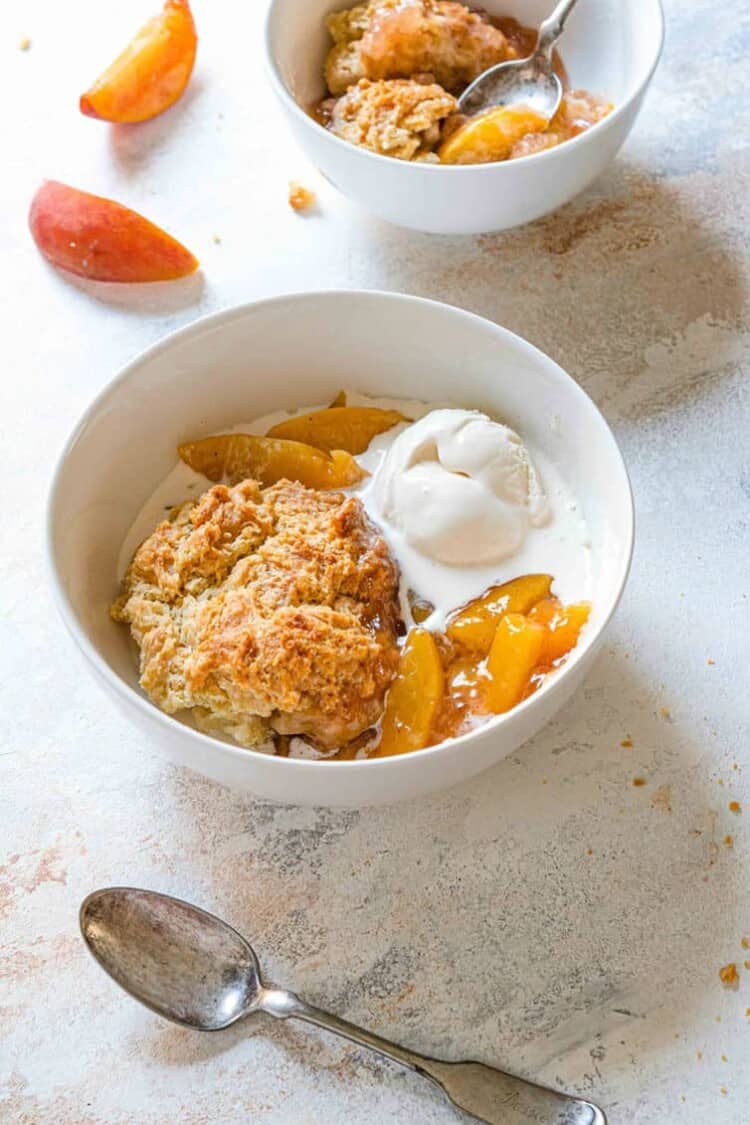 Peach Cobbler
by Brown-Eyed Baker
This classic peach cobbler recipe is incredibly easy to make from scratch, using fresh peaches and a blend of sugar and spices, and a rustic biscuit dough on top, baked until browned and bubbling.
Peach Cobbler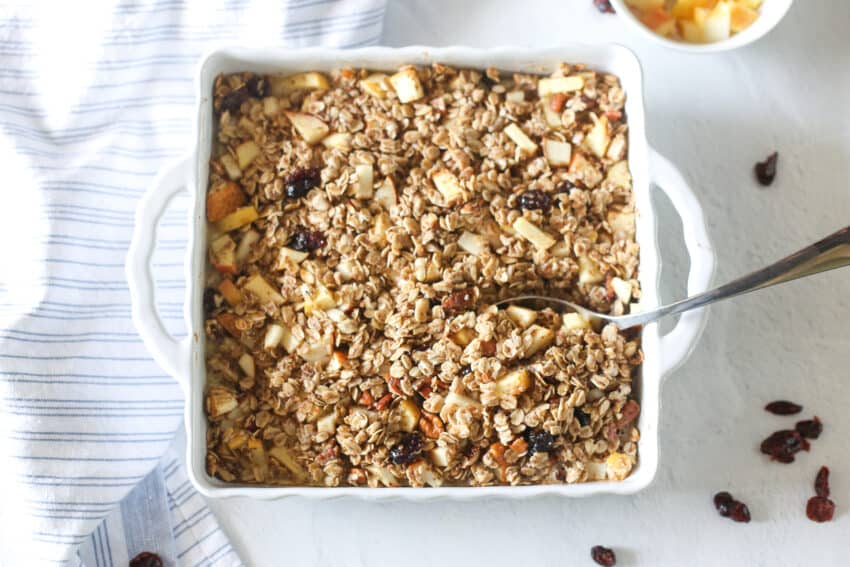 Baked Oatmeal
Mixed Fruit Baked Oatmeal is a nutritious breakfast option that brings together the comforting flavors of oats, nuts, and a medley of fresh fruits. This mouthwatering, make-ahead breakfast comes together FAST and can be customized to whatever fruit you have on hand — like peaches!
Baked Oatmeal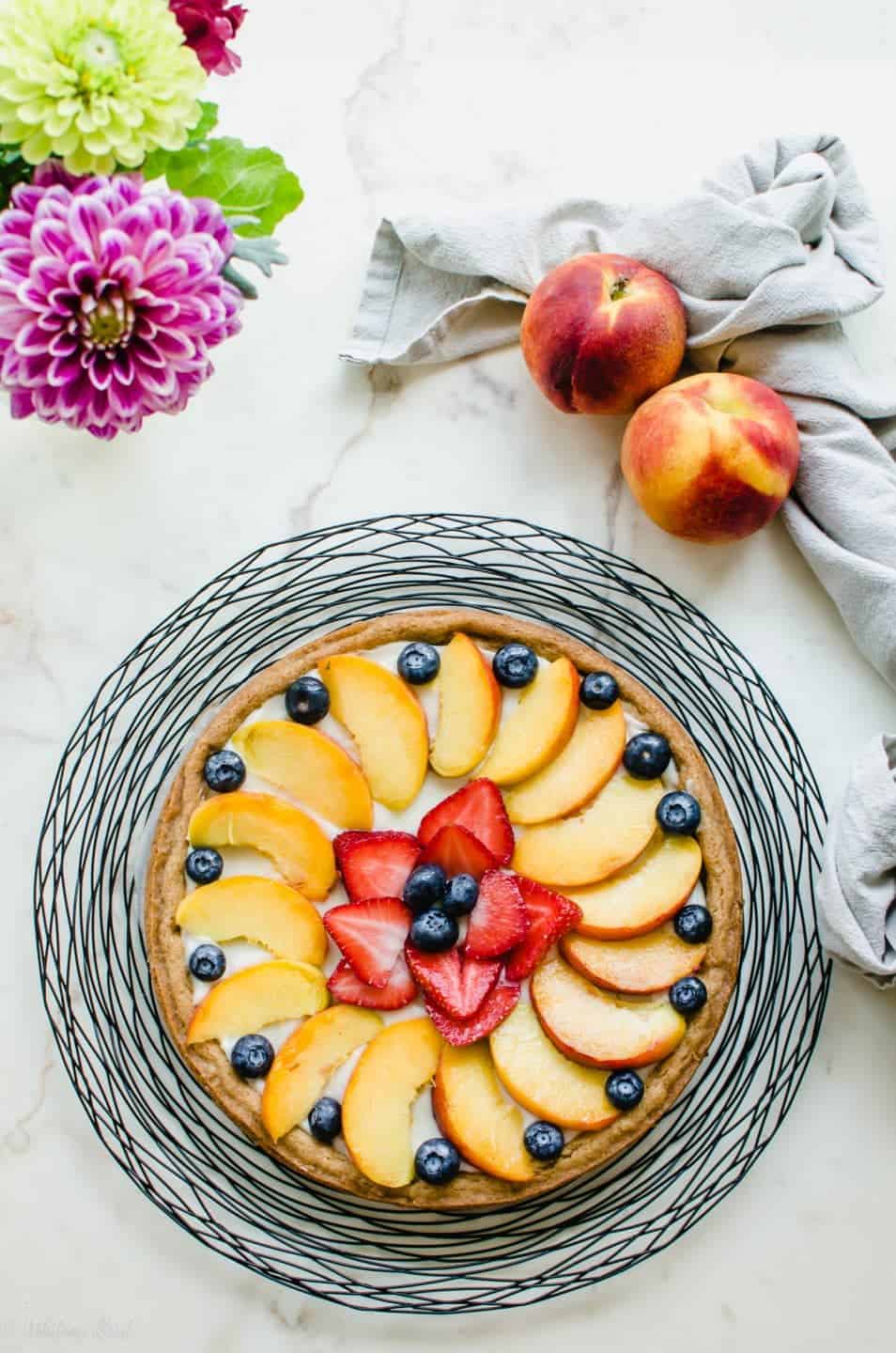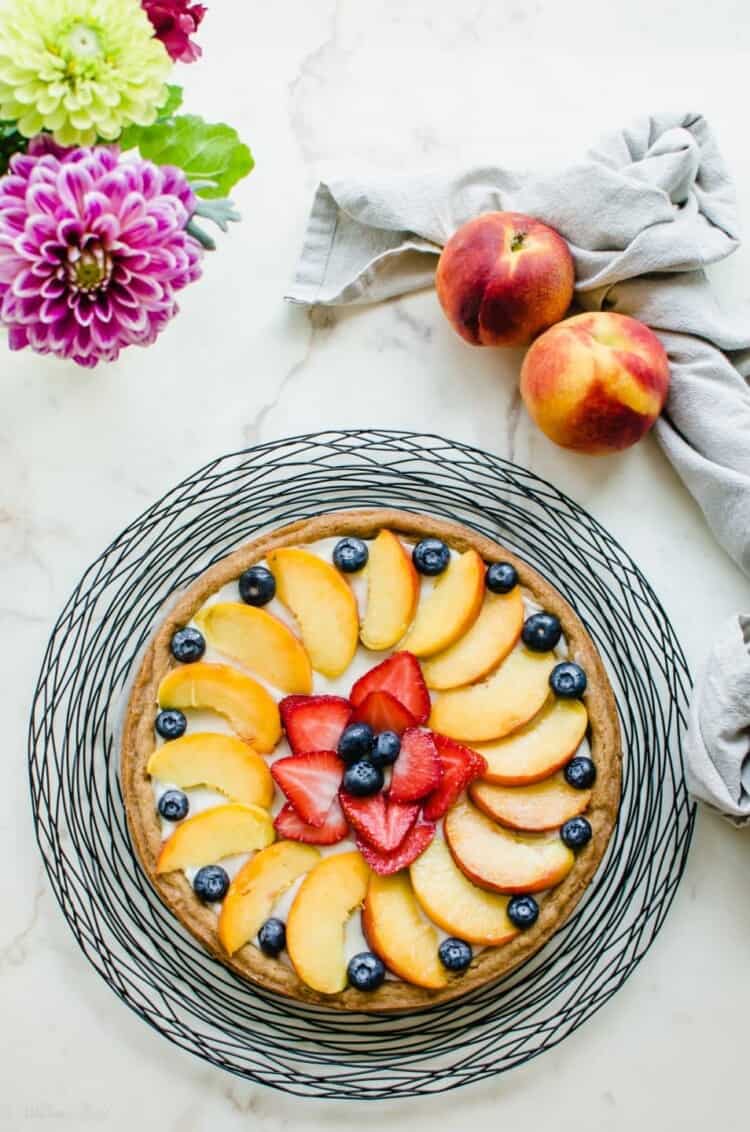 Peaches N' Cream Fruit Pizza
by Sweet Cayenne
This Peach Fruit Pizza is a smaller version of a traditional fruit pizza and is made in a 9-inch cake pan. It has a buttery Snickerdoodle crust and is topped with a luscious cream cheese frosting and topped with juicy summer peaches!
Peaches N' Cream Fruit Pizza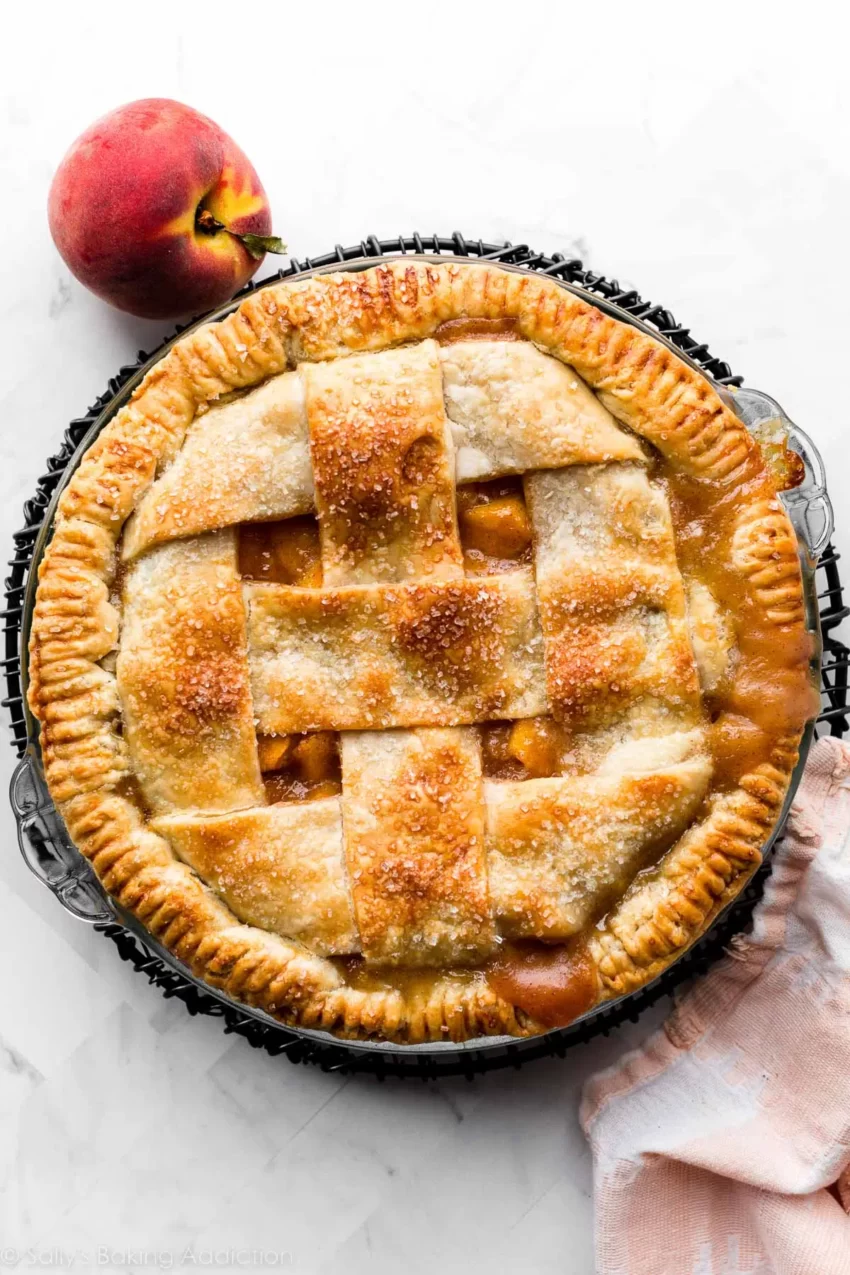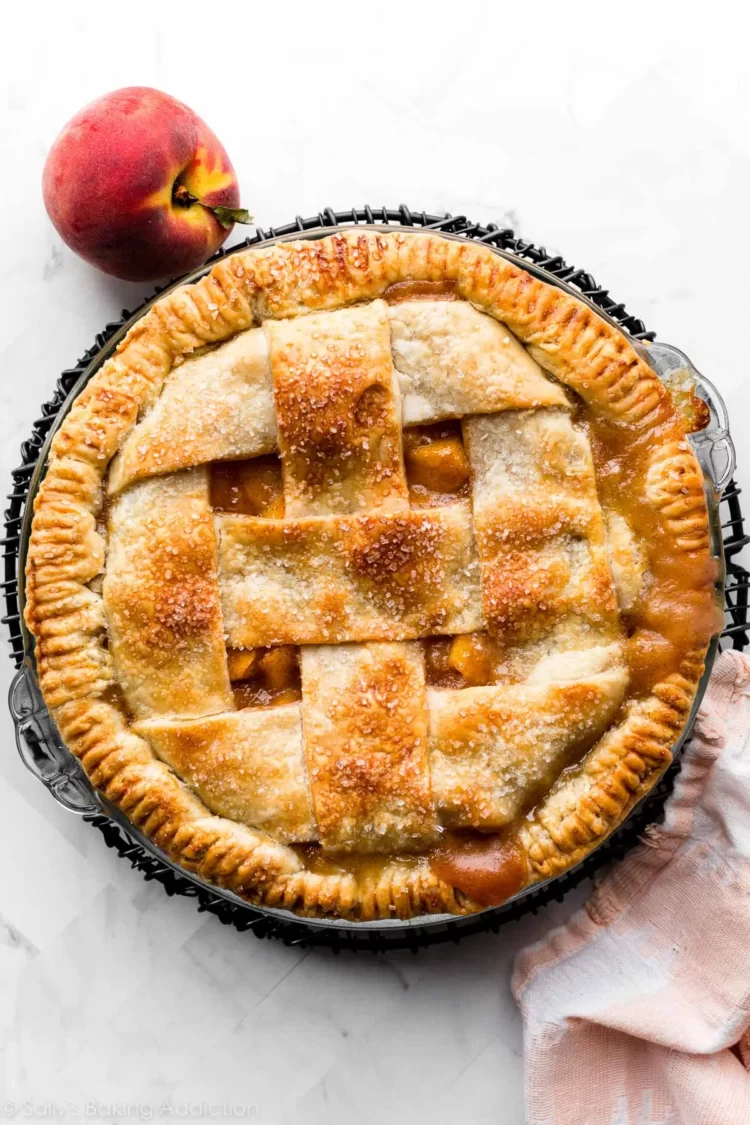 Perfect Peach Pie
by Sally's Baking Addiction
From the buttery flaky pie crust to the juicy cinnamon-spiced peach filling, there's no doubt this will be the best peach pie you'll ever eat. Taste testers and readers have loved this recipe since 2018 because each slice is bursting with peaches that hold their texture.
Perfect Peach Pie
What are the different varieties of peaches?
While there are many varieties of peaches popular ones include clingstone, freestone, white peaches, and yellow peaches. Clingstone peaches have flesh that clings to the pit, while freestone peaches have flesh that easily separates from the pit. White peaches have a pale, creamy-colored flesh, and yellow peaches have a vibrant golden-yellow flesh.
When are peaches in season?
As with most produce, peach season varies depending on location. In general, peach season typically falls in the summer months. The exact timing can differ by a few weeks or months based on the specific location.
How do I pick the best peaches?
Give them a sniff! Ripe peaches are often characterized by their pleasant aroma. The flesh should give slightly when gently pressed, but it shouldn't be too mushy. Avoid peaches that are overly hard or have greenish tones, as they may not be fully ripe.
What is the best way to store peaches?
If your peaches are ripe and you plan to eat them soon, store them at room temperature. If you want to extend their shelf life, you can place them in the refrigerator.
Can you freeze peaches?
Yes! To freeze peaches, wash and slice them. You can peel them before slicing but I almost never do. Place the slices on a baking sheet and freeze them individually before transferring them to a freezer container.