10+ Mouth-Watering Peach Recipes
This post may contain affiliate or sponsored links. Please read our disclosure policy.
When peaches are in season, it's absolutely imperative to GO FOR IT with recipes using this glorious stone fruit, in my humble opinion. We rounded up a wide variety of peach recipes with high ratings from food bloggers we know do a great job.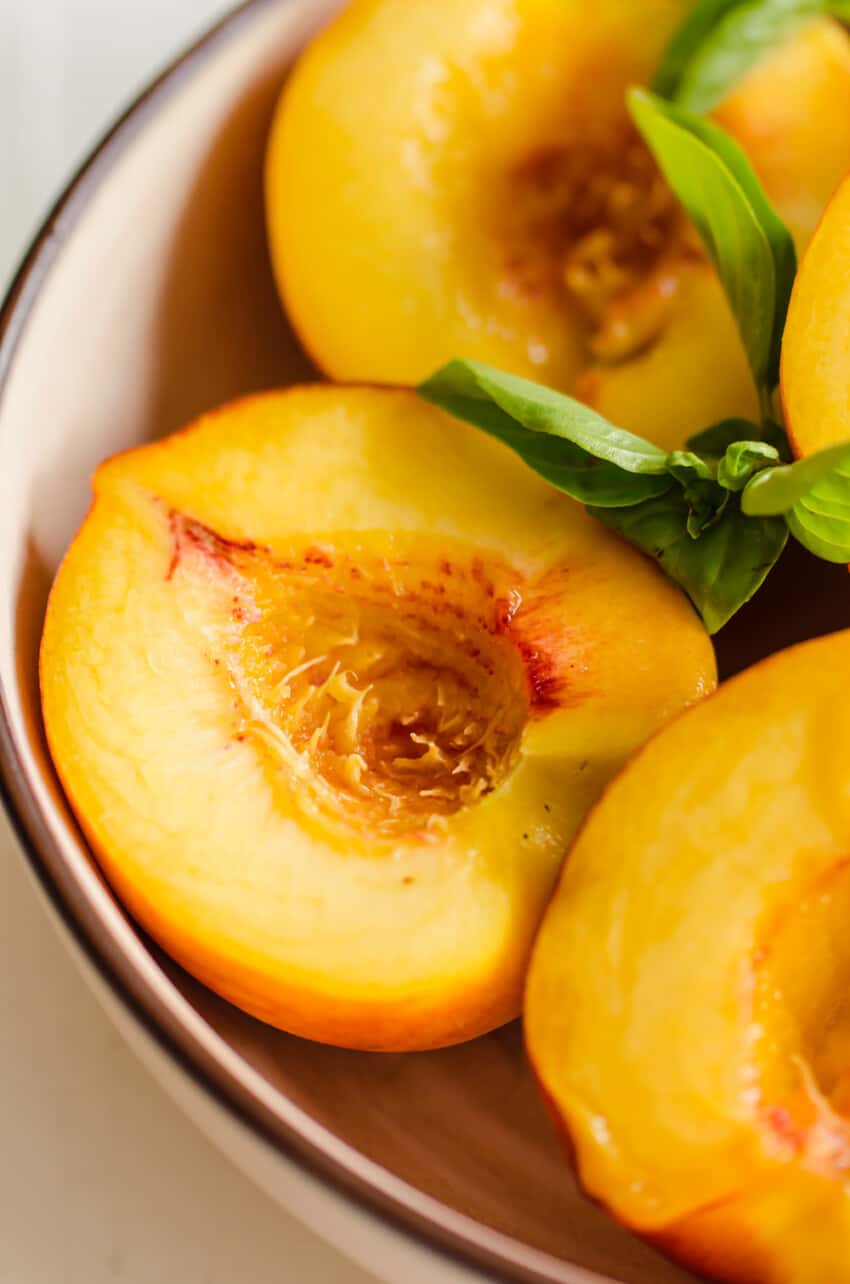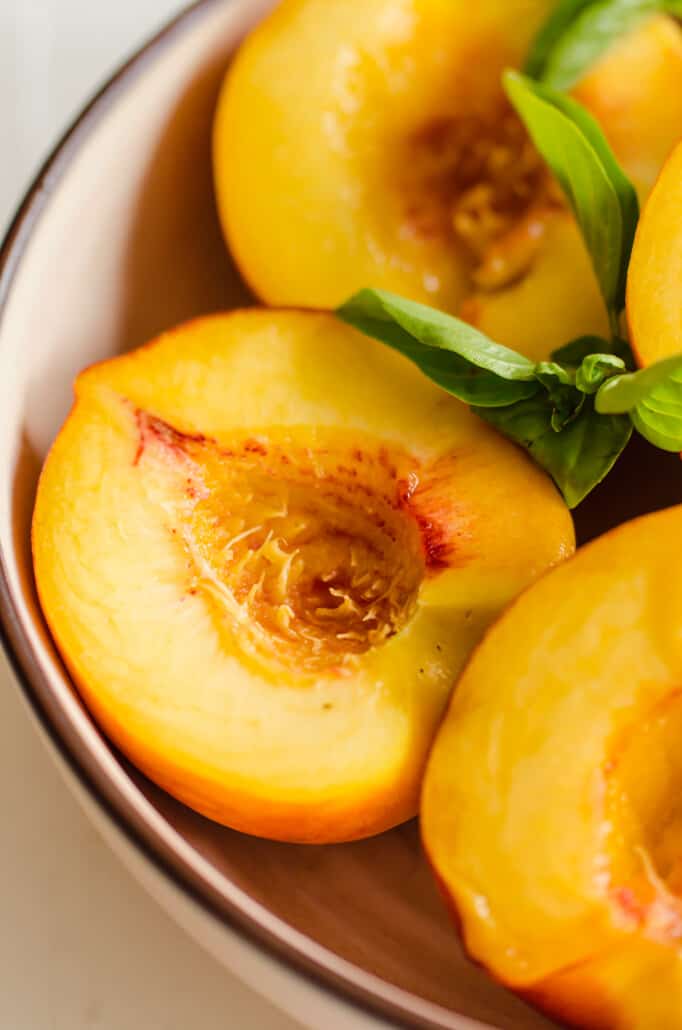 10+ Mouth-Watering Peach Recipes
The perfect in-season peaches offer to-die-for filling in crisps, cobblers, and pies or a fresh addition to overnight oats, salad, or fruit salsa. The options are endless, but here's a great start with some delicious peach recipes.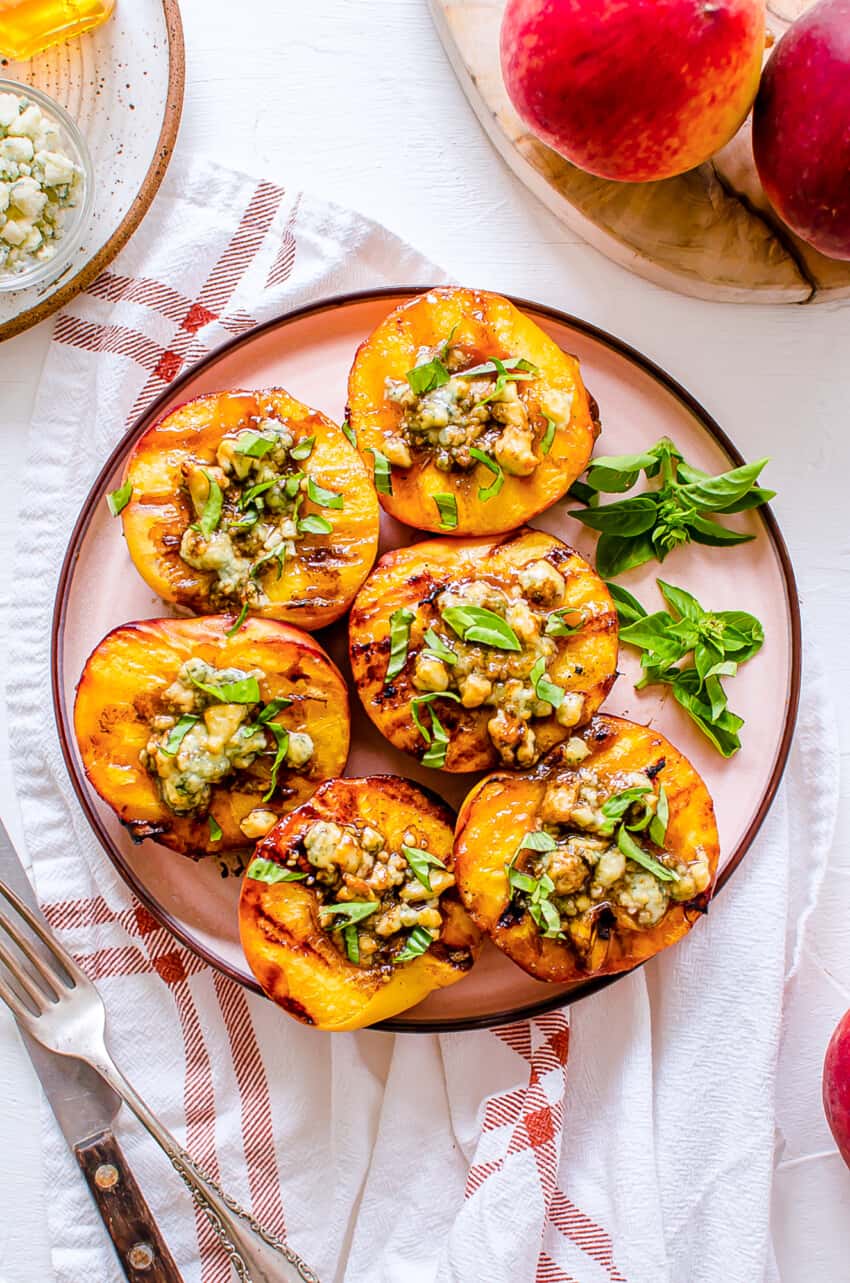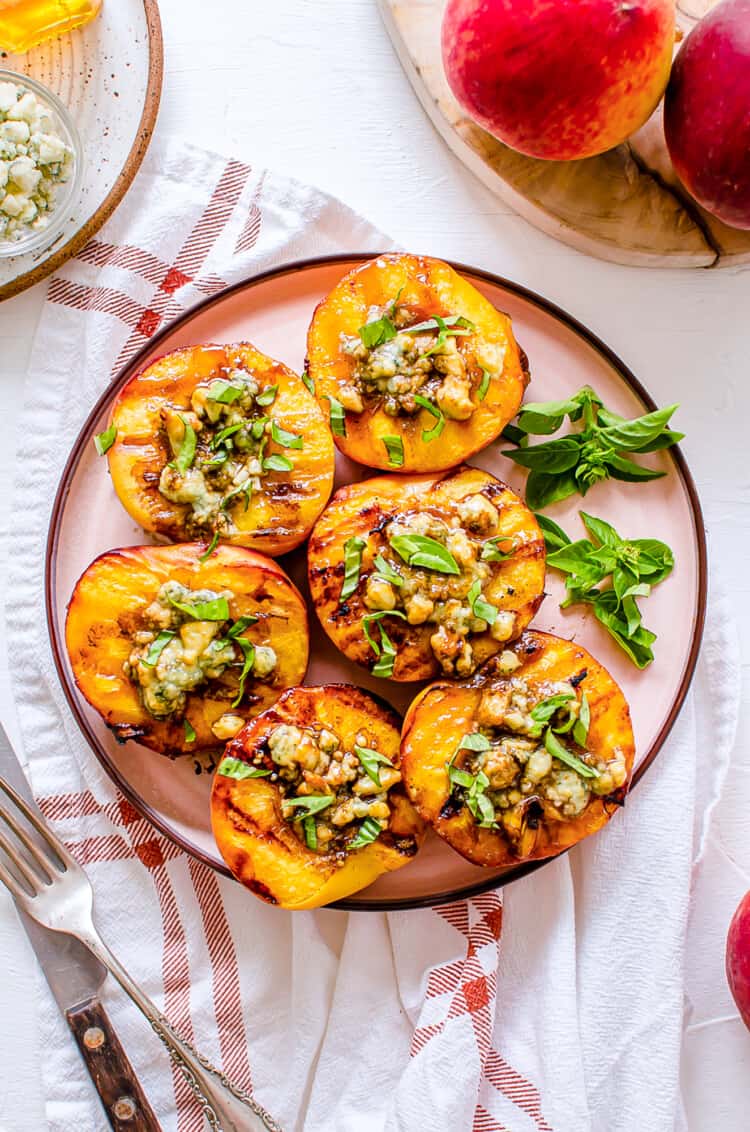 Jane's Grilled Peaches
These sweet and savory grilled peaches are an explosion of flavors making for an interesting side dish for your next cookout. Only 6 ingredients and a few minutes of grilling required!
See Recipe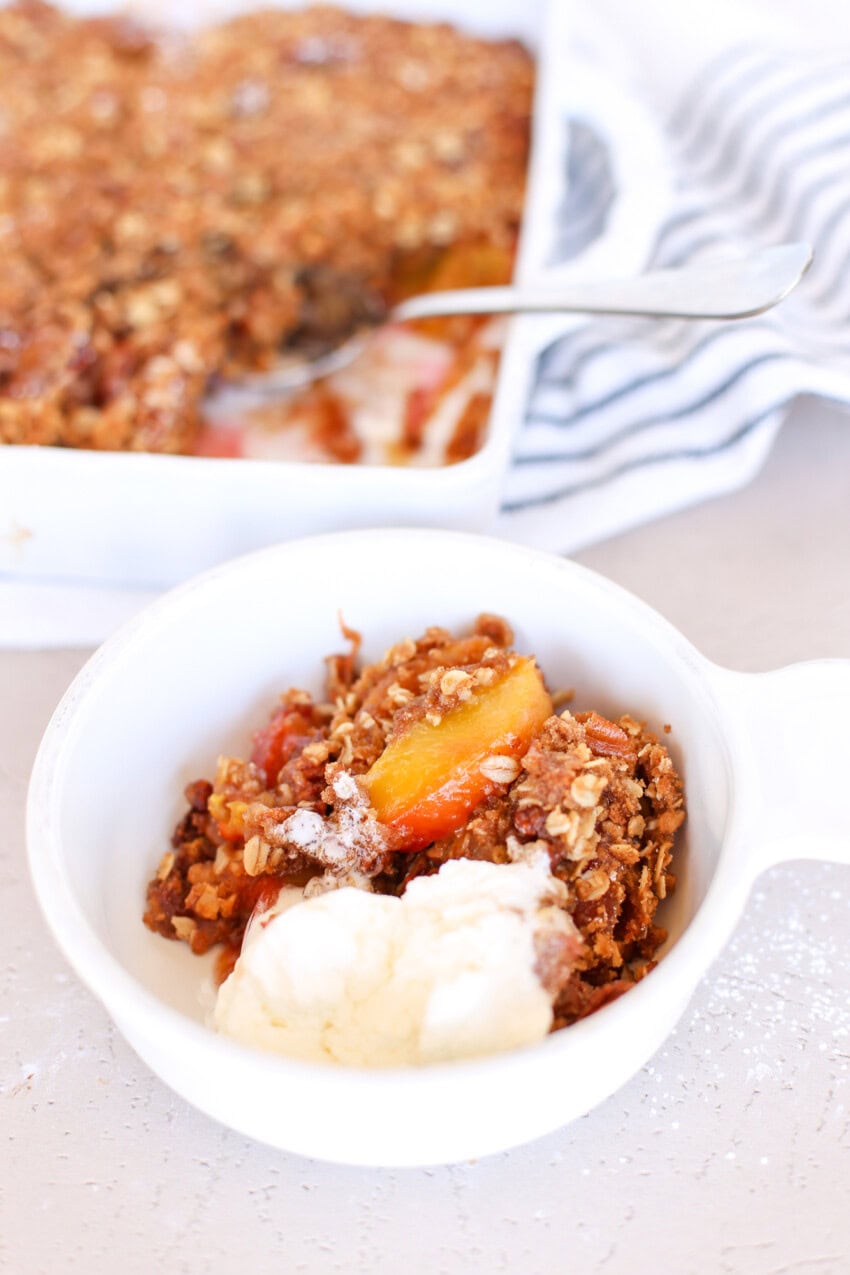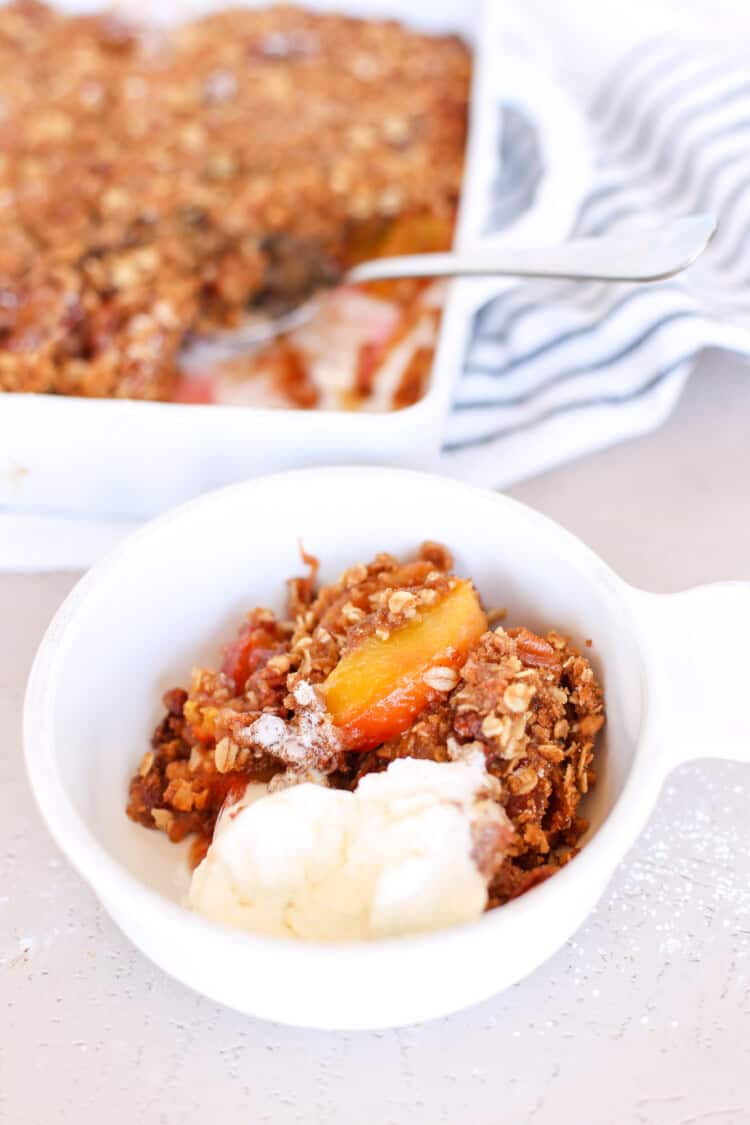 The Best Peach Crisp
A delightfully sweet, fruity, and crumbly dessert that all ages enjoy.
"Oh my lanta. So flipping good! Thank you for this yummy and easy recipe!" – Ellie
See Recipe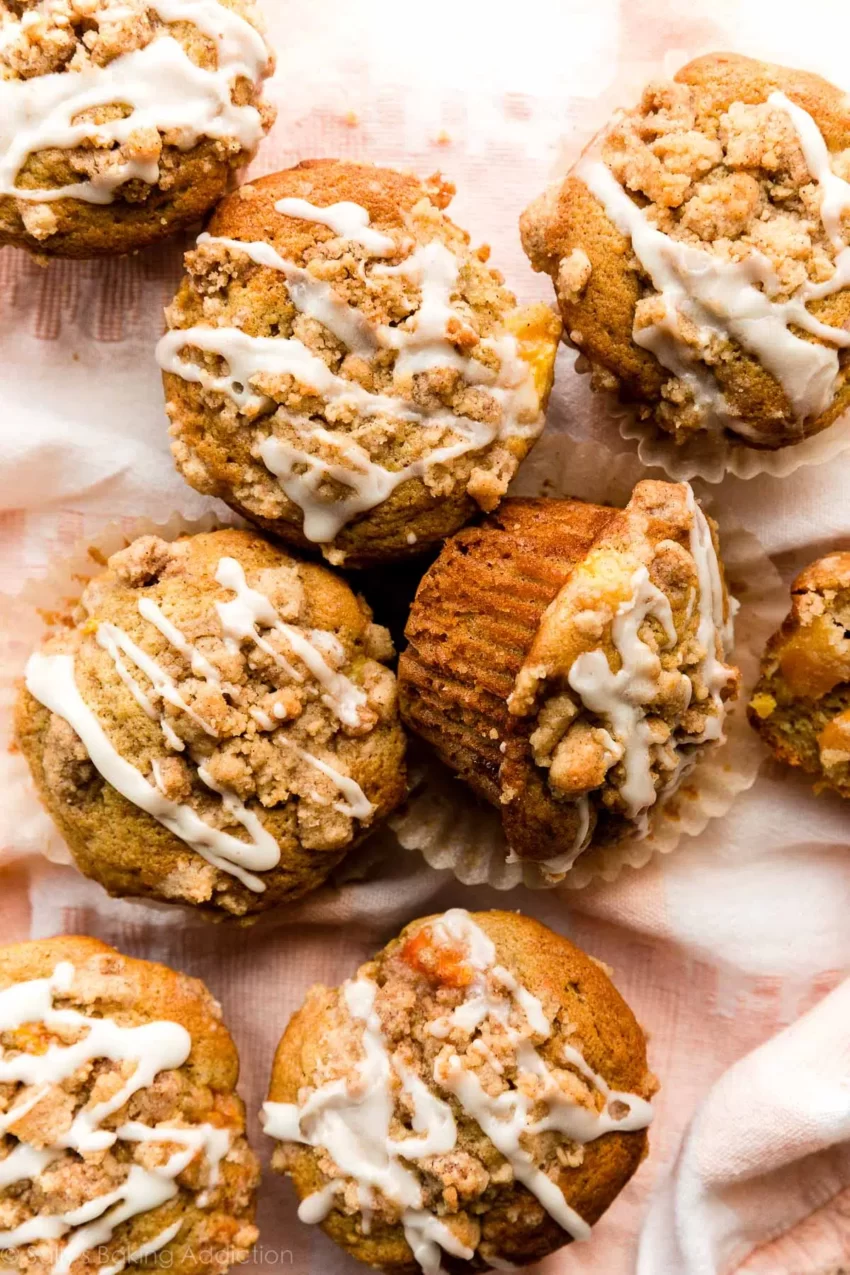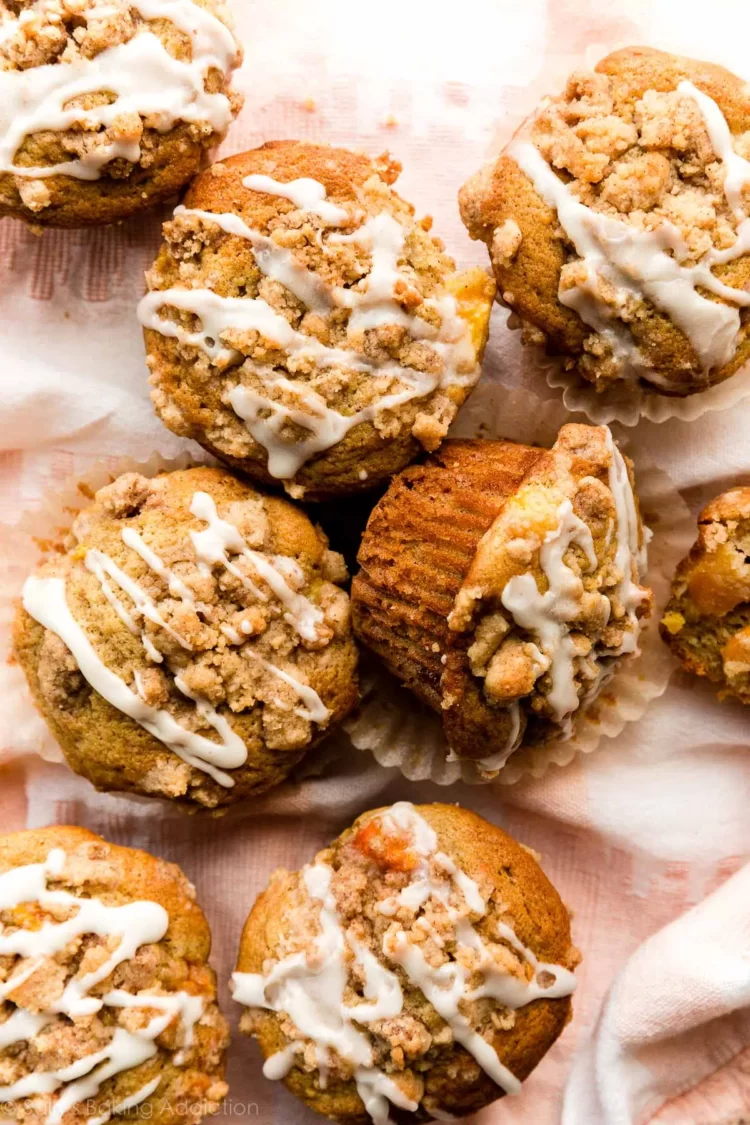 Peach Streusel Muffins
From Sally's Baking Addiction, "Each bite is loaded with juicy peaches, cinnamon spice, and delicious brown sugar. Top these buttery and cake-like muffins with brown sugar cinnamon streusel and don't forget to finish them off with a drizzle of vanilla icing."
See Recipe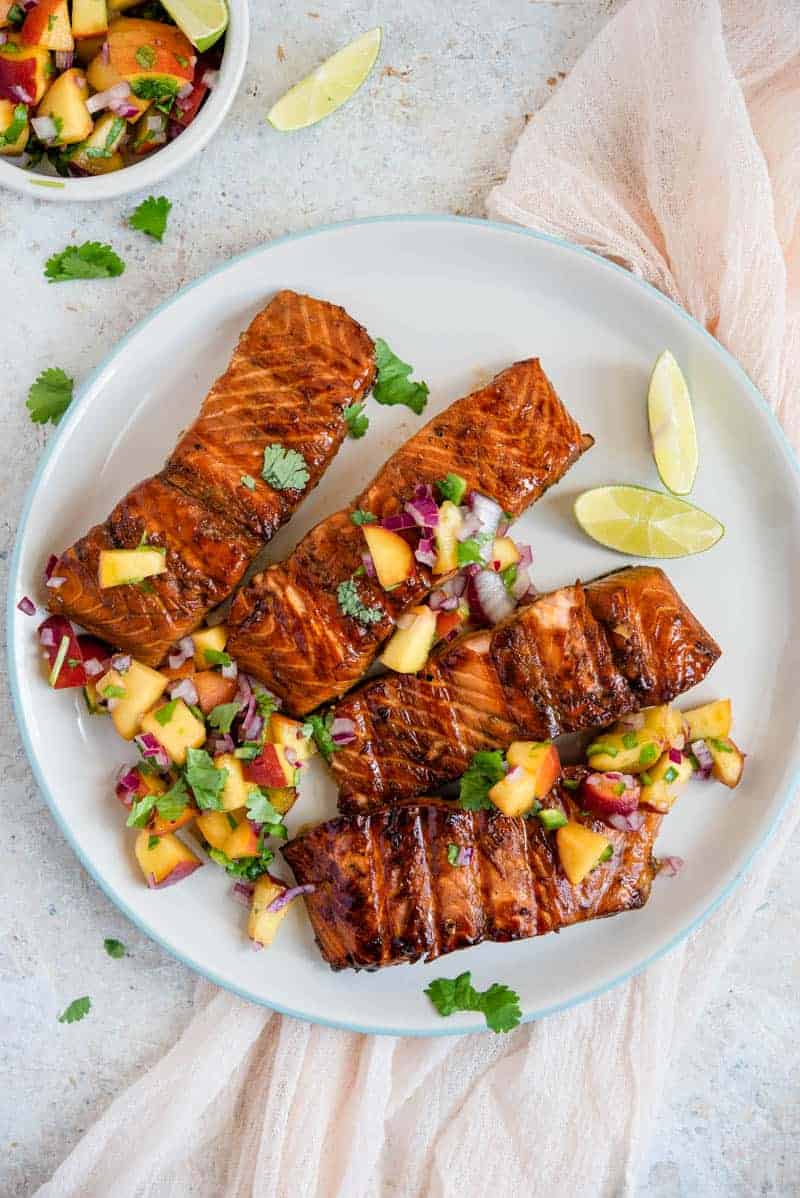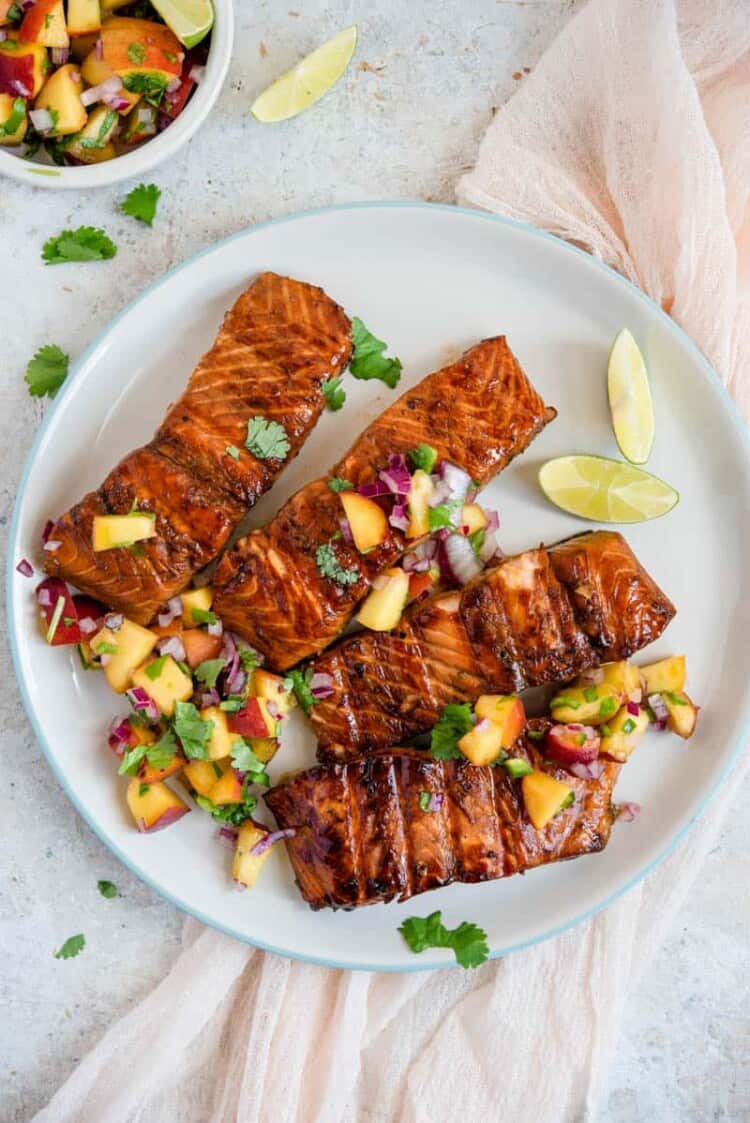 Salmon with Peach Salsa
From The Cookie Rookie, "The sweet grilled salmon marinade combined with the spicy sweet peach salsa is just so tasty! You can have the best sweet soy glazed salmon recipe ready in no time at all!"
See Recipe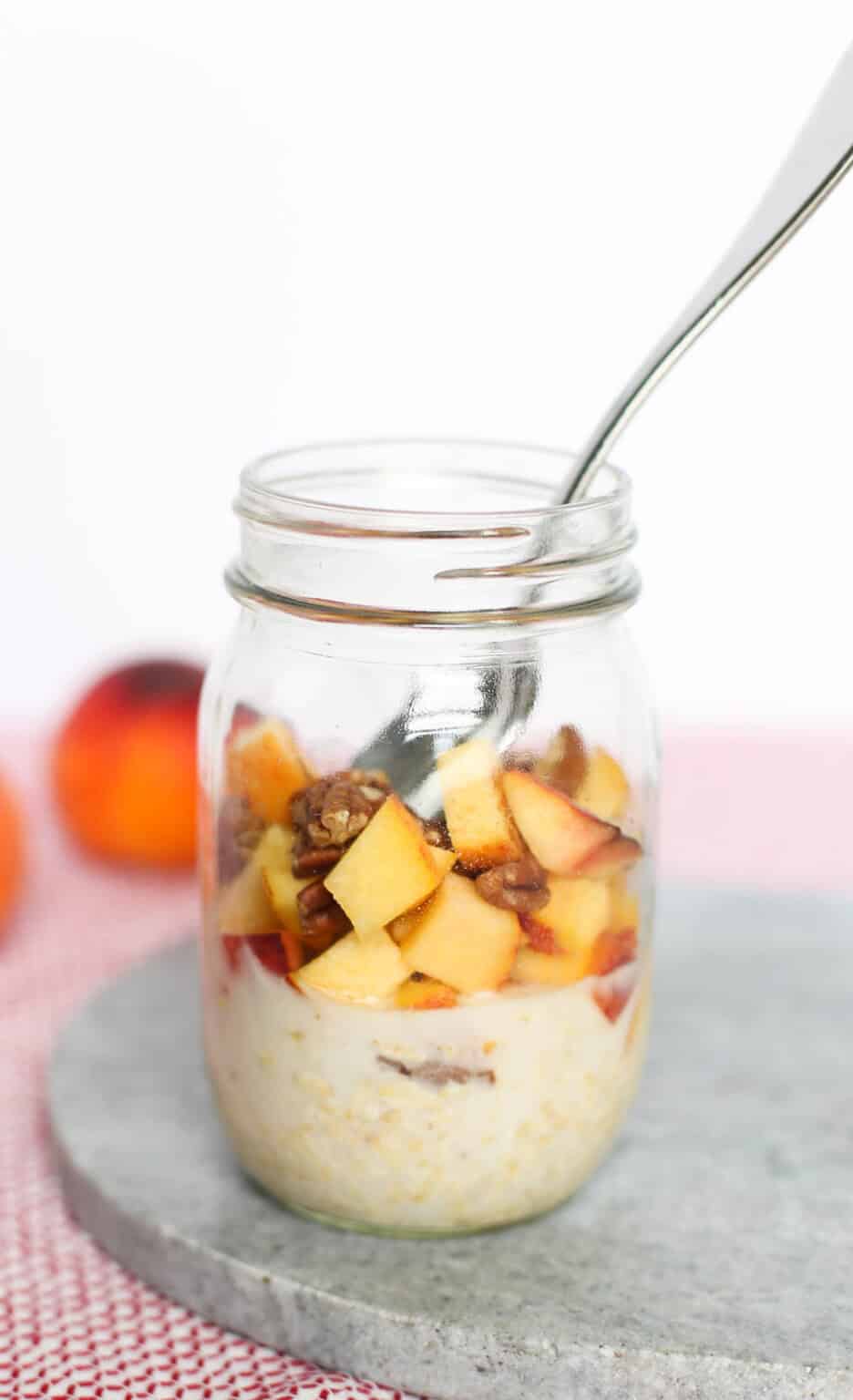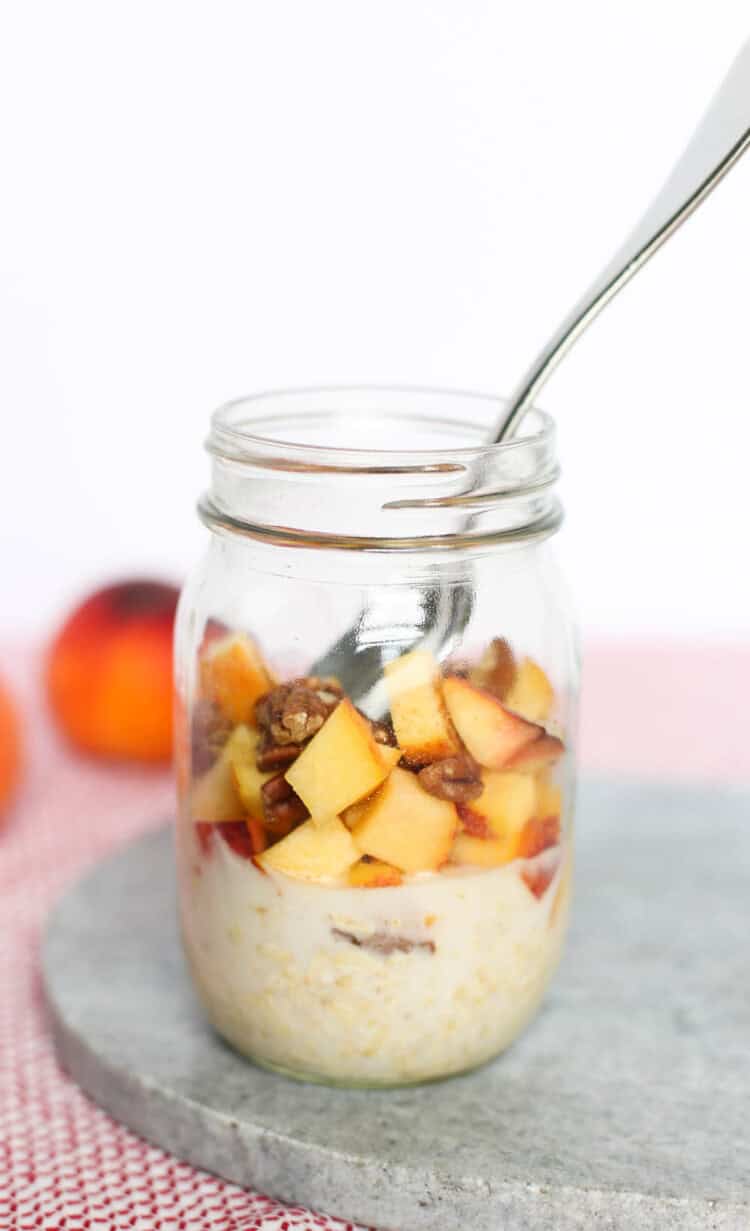 Peach Pie Overnight Oats
This make-ahead overnight oats recipe takes just minutes to put together and provides a super nutritious and quick breakfast. Lasts in the fridge for days and days!
See Recipe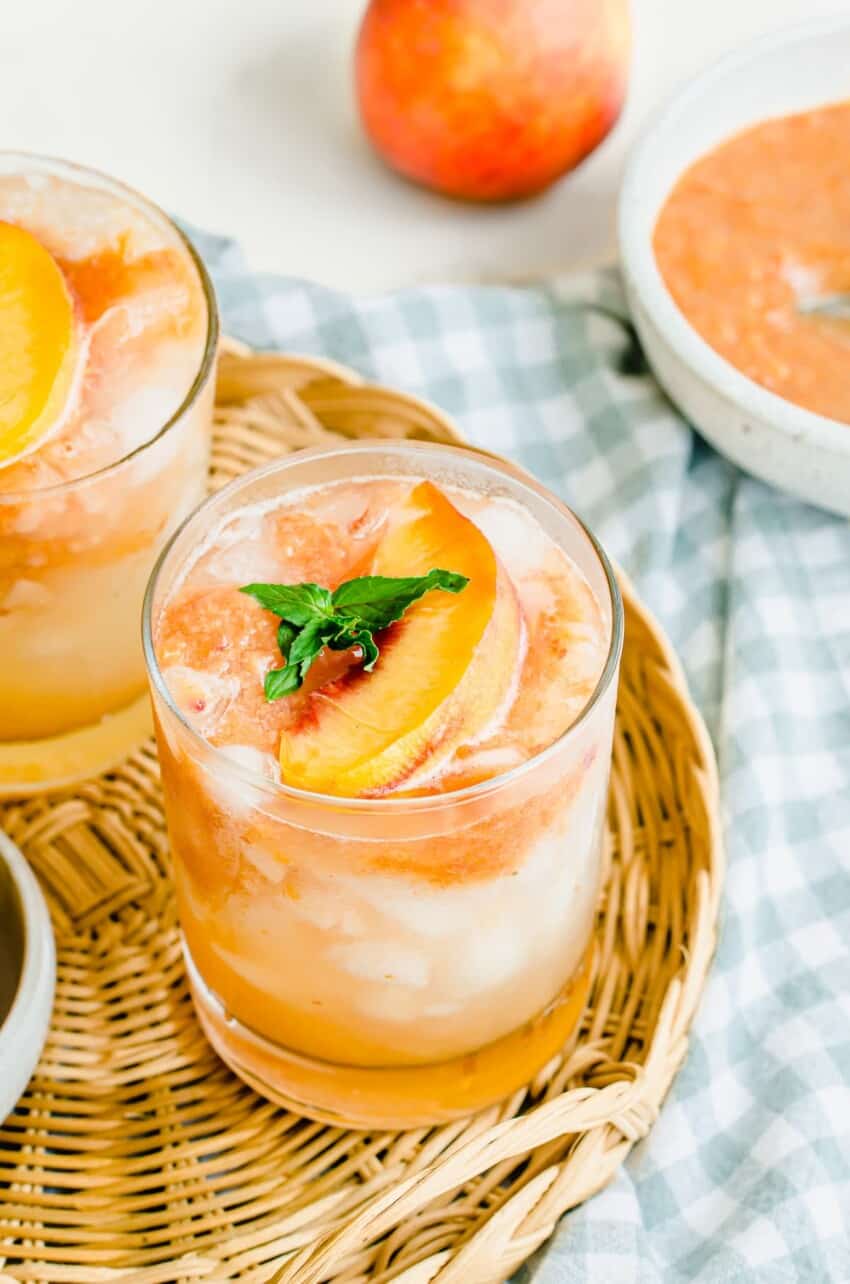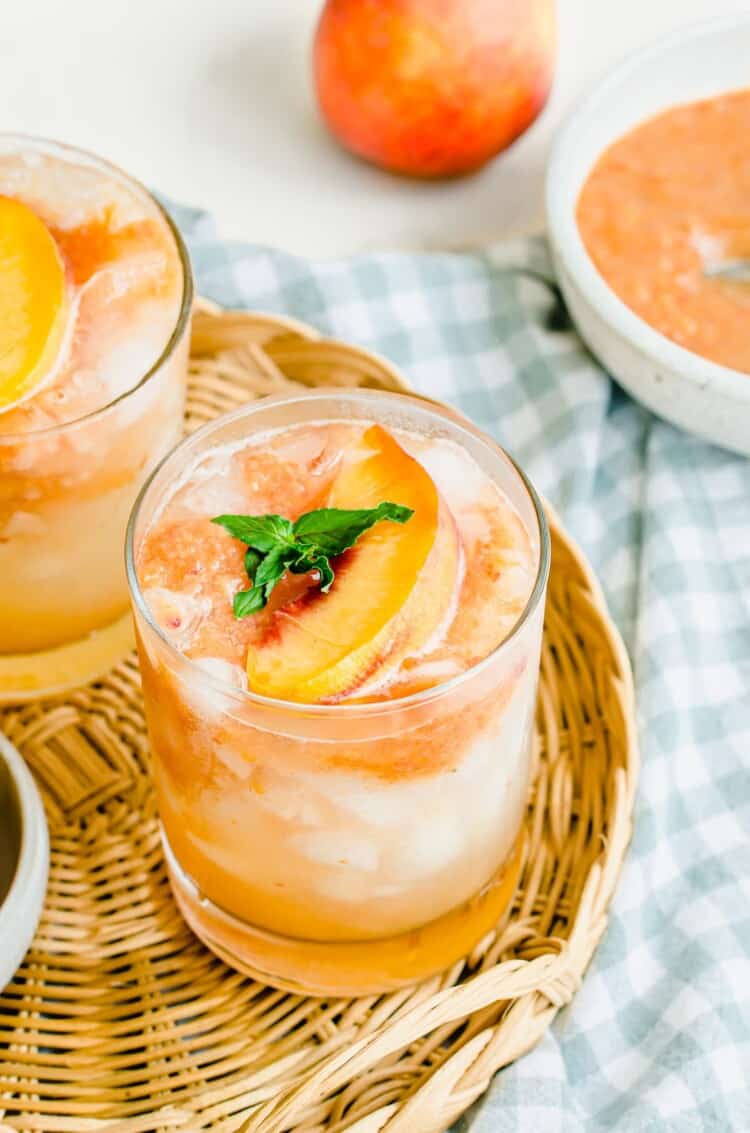 Fresh Peach Lemonade
From Sweet Cayenne, "This quick and easy fresh peach lemonade recipe is less than 5 ingredients and only takes 10 minutes to make! It can be made with fresh or frozen peaches."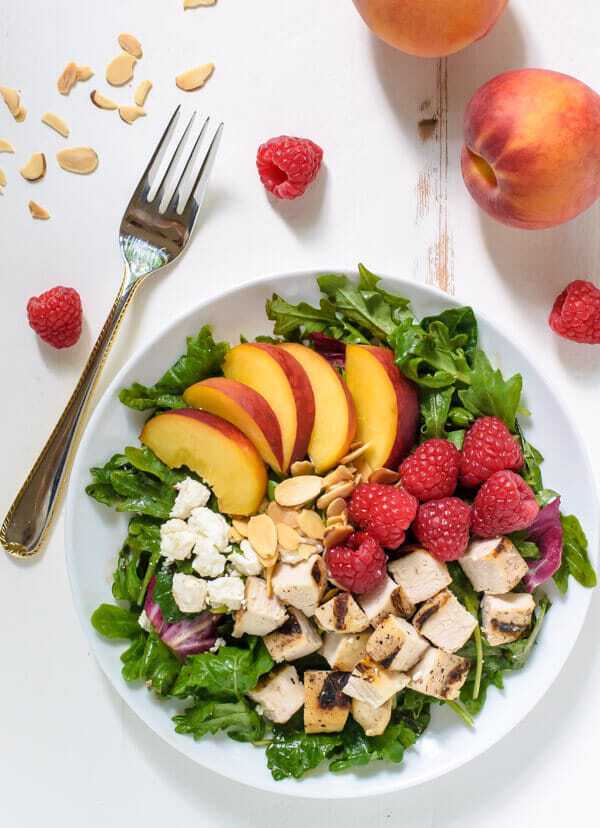 Peach Salad with Grilled Chicken and Raspberries
From Well Plated, "A healthy and beautiful peach salad with grilled chicken, raspberries, and feta in a honey balsamic vinaigrette. The perfect summer dish!"
See Recipe
Did You Know You Can Freeze Peaches?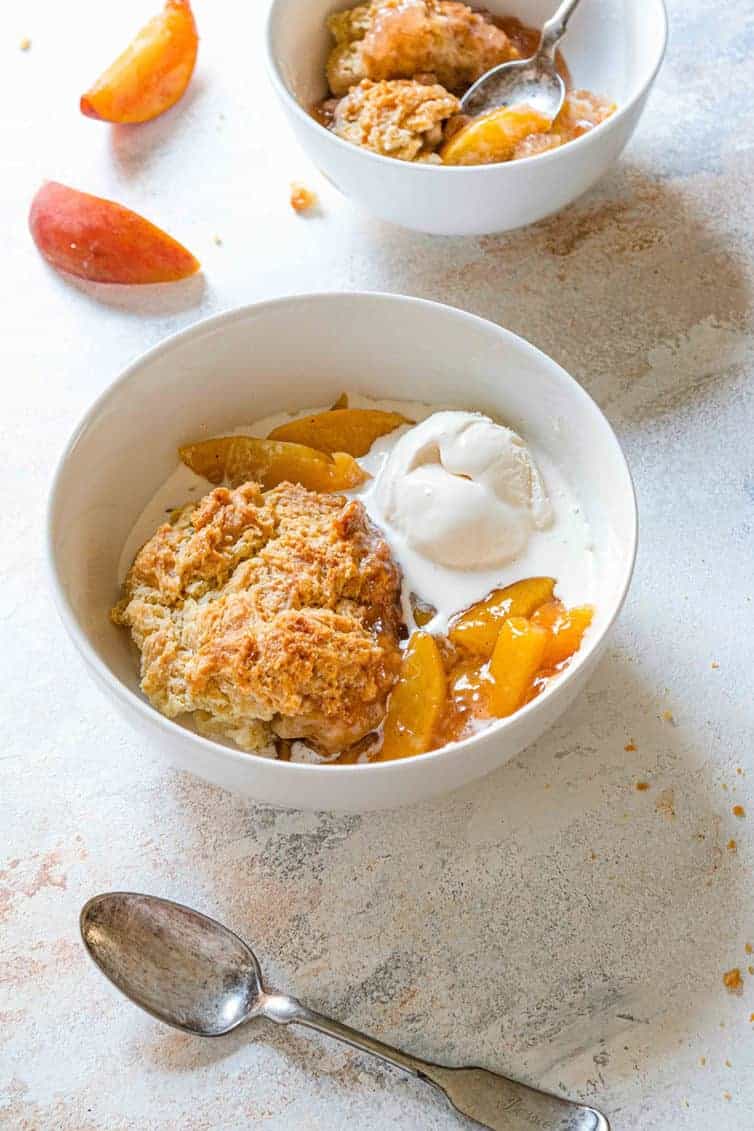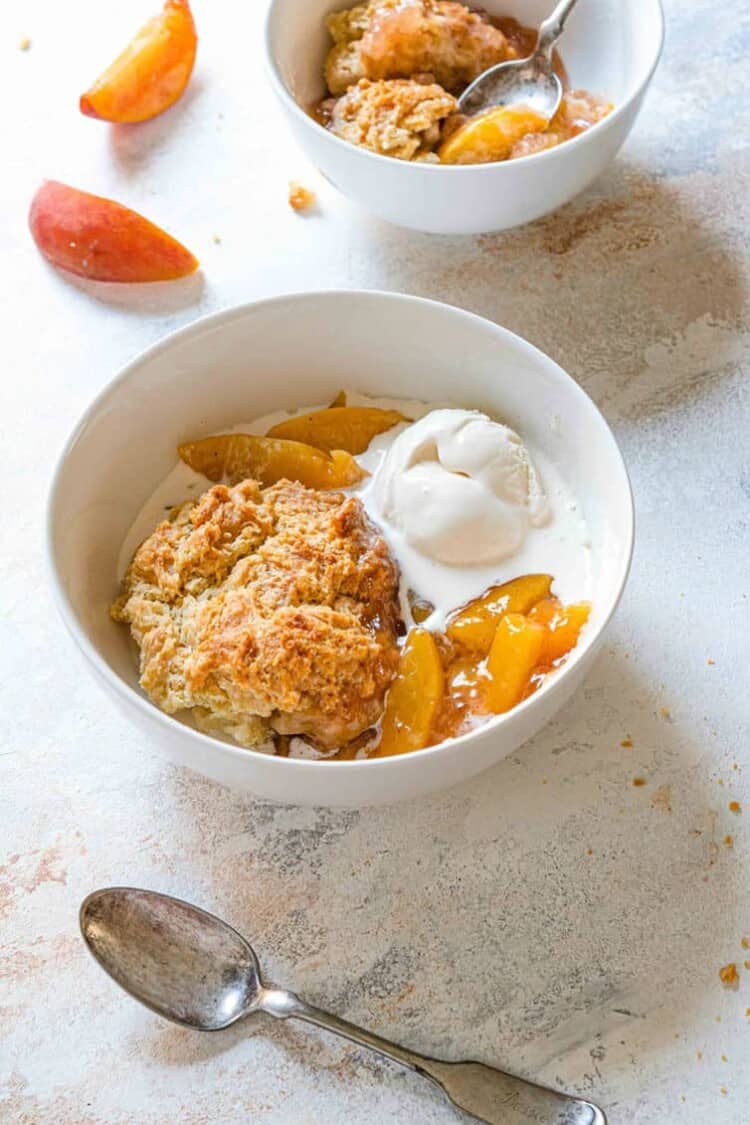 Peach Cobbler
From Brown-Eyed Baker, "This classic peach cobbler recipe is incredibly easy to make from scratch, using fresh peaches and a blend of sugar and spices, and a rustic biscuit dough on top, baked until browned and bubbling."
See Recipe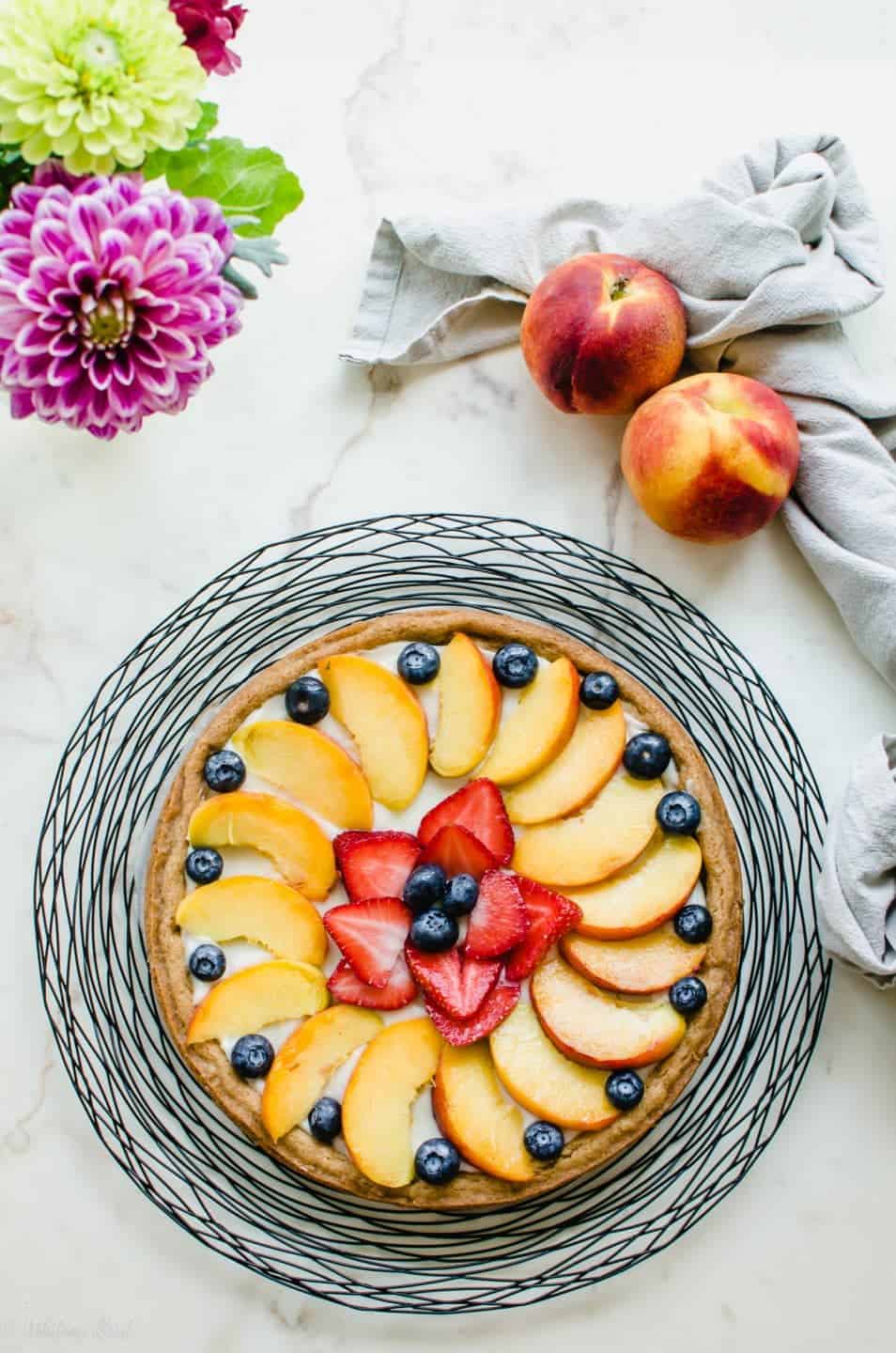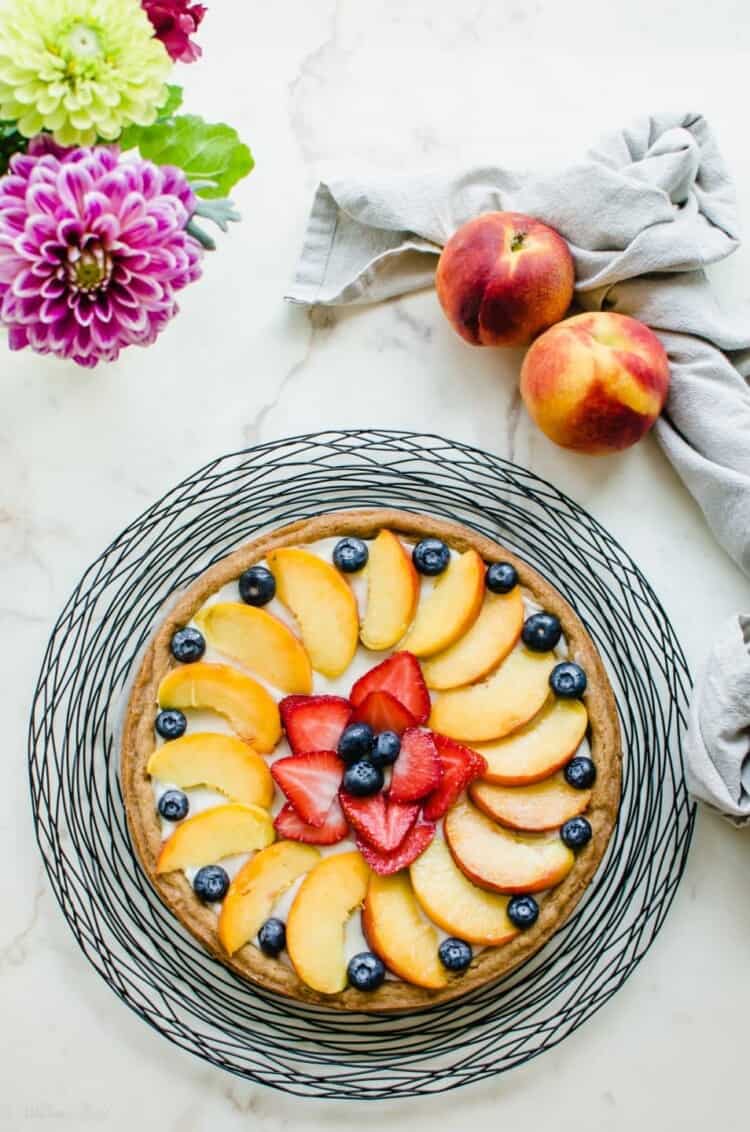 Peaches N' Cream Fruit Pizza
From Sweet Cayenne, "This Peach Fruit Pizza is a smaller version of a traditional fruit pizza and is made in a 9'' cake pan! It has a buttery Snickerdoodle crust and is topped with a luscious cream cheese frosting and topped with juicy summer peaches!"
See Recipe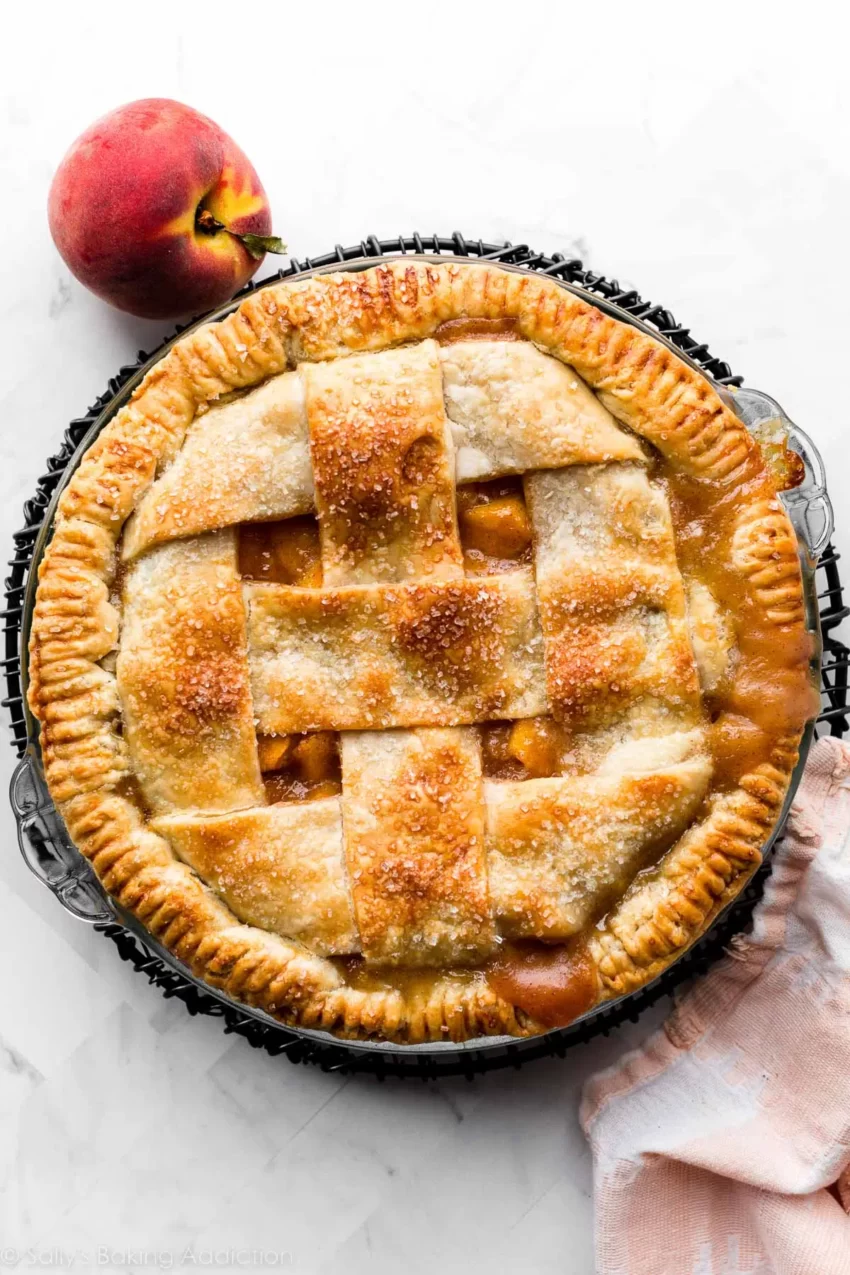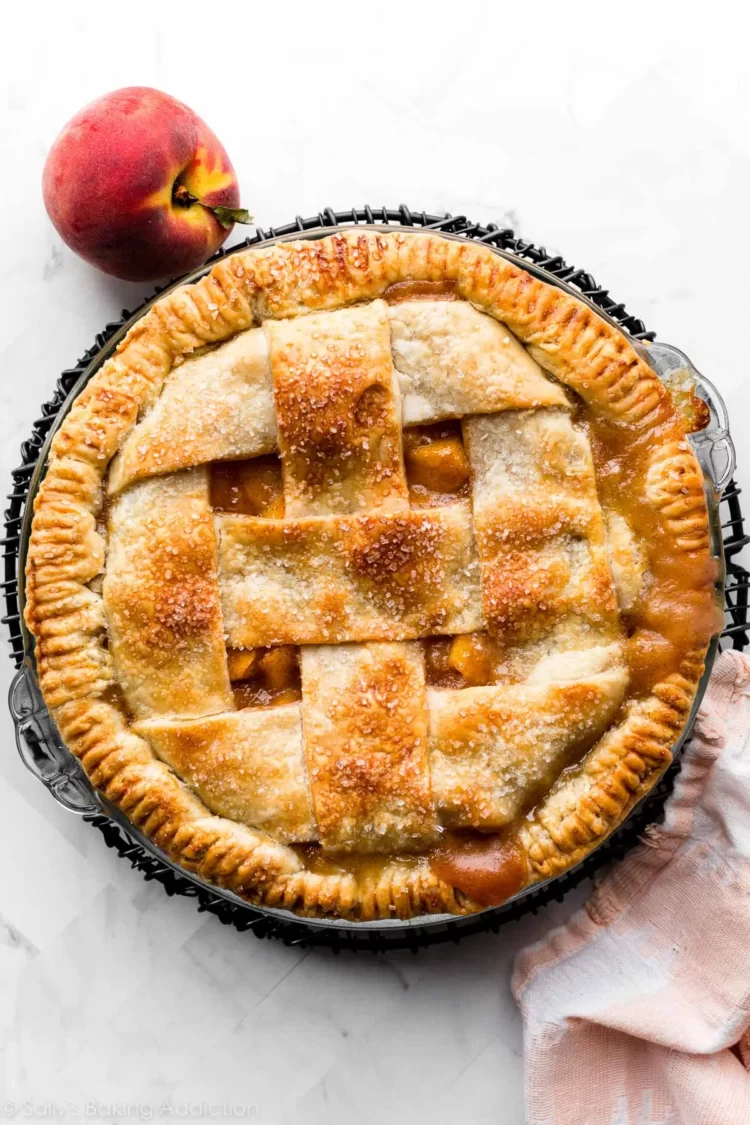 Perfected Peach Pie
From Sally's Baking Addiction, "From the buttery flaky pie crust to the juicy cinnamon-spiced peach filling, there's no doubt this will be the best peach pie you'll ever eat. Taste testers and readers have loved this recipe since 2018 because each slice is bursting with peaches that hold their texture."